Planning on travelling in America? Read these essential USA travel tips before you go – what you should know before your US trip.
If you've read my recent features or you check in on my social media throughout the year, you know how much I love visiting the USA.
From the national parks and stargazing in the southwest to the big cities lining the coasts, I'll travel to America any chance I get.

But some trips go much more smoothly than others, and I can tell you that knowing the best USA travel tips and advice makes all the difference in the world. Understanding when to visit, how to plan your travels, and what to pack can make or break a vacation. Seriously.

But no need to stress out. I gathered some of the best tips for travelling to the USA to ensure your holiday runs smoothly whether you travel by air or on the open roads.

Ready to ace your travels? Let's go!
Top 5 USA Travel Tips
Convert Your Money to the US Dollar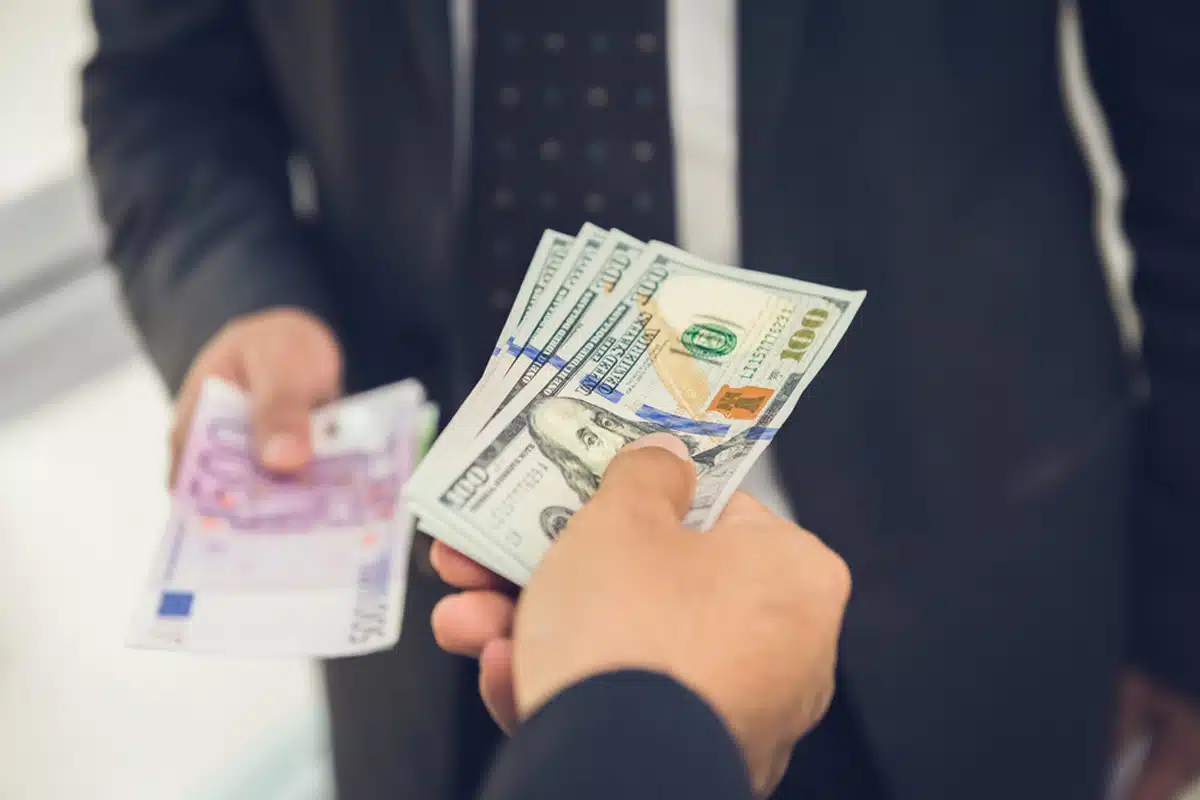 Looking for first-time travel to the USA tips? Convert your cash to the US Dollar right away. You can do this pretty easily anywhere in America. But if you're a member of a credit union or a local bank, you'll likely get better rates than when using an ATM at the airport.

Most businesses in the USA accept credit cards, even in small towns. But you may pay a foreign transaction fee (upwards of 5%), which can add up in a hurry.
My advice? I always carry some cash when travelling in the USA – small business owners appreciate it (some even require it), and I find it can save a lot of time when paying in restaurants and bars.
Top Tip
You should also look into getting an account in your country that doesn't charge for foreign transactions.
Visa Entry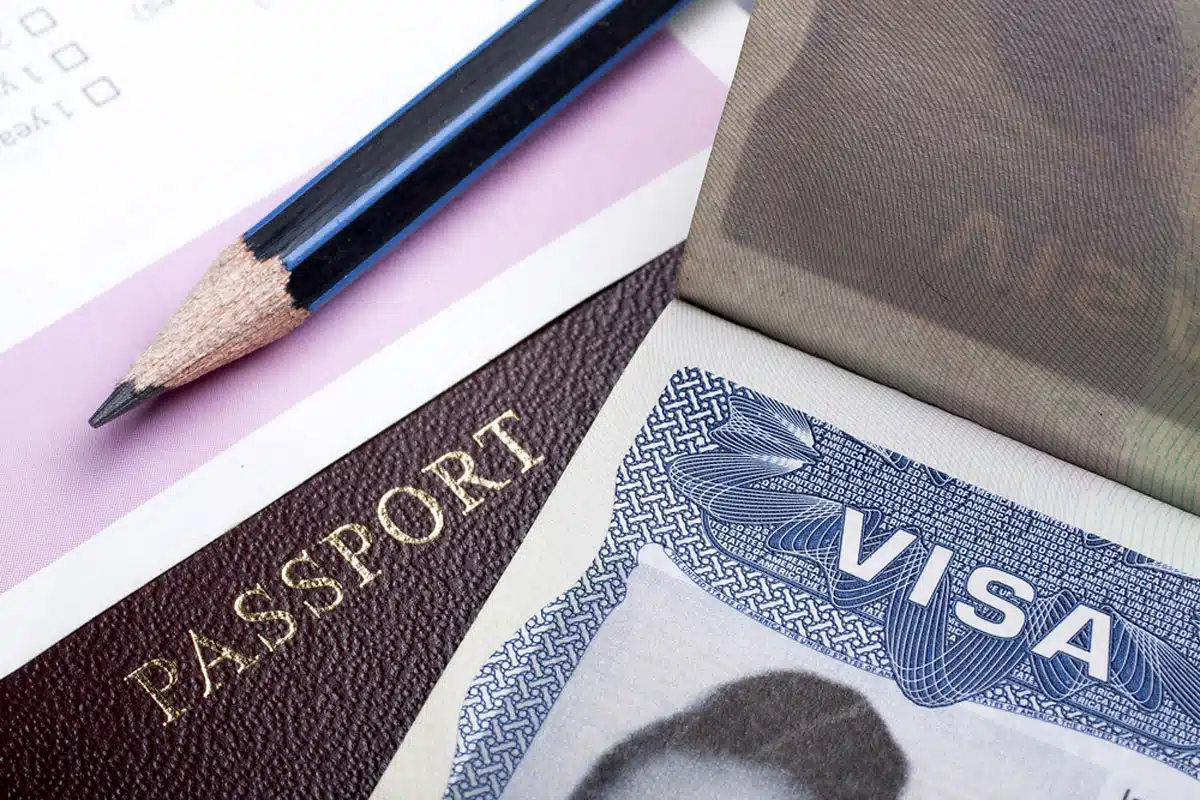 If you're planning on travelling in America, there are a few things you'll want to know. First things first, you might wonder what paperwork you need to enter.
The United States requires visas for entry from countries not on the approved Visa Waiver Program (more on that in a bit). Once you know you need a visa; you need to pick the visa category to apply for and schedule an interview at your local consulate.
Top Tip
This process can take weeks, if not months, to work through. If you know you're going to need a visa, apply as far ahead of time as you can.
You'll Want to Practise Conversational English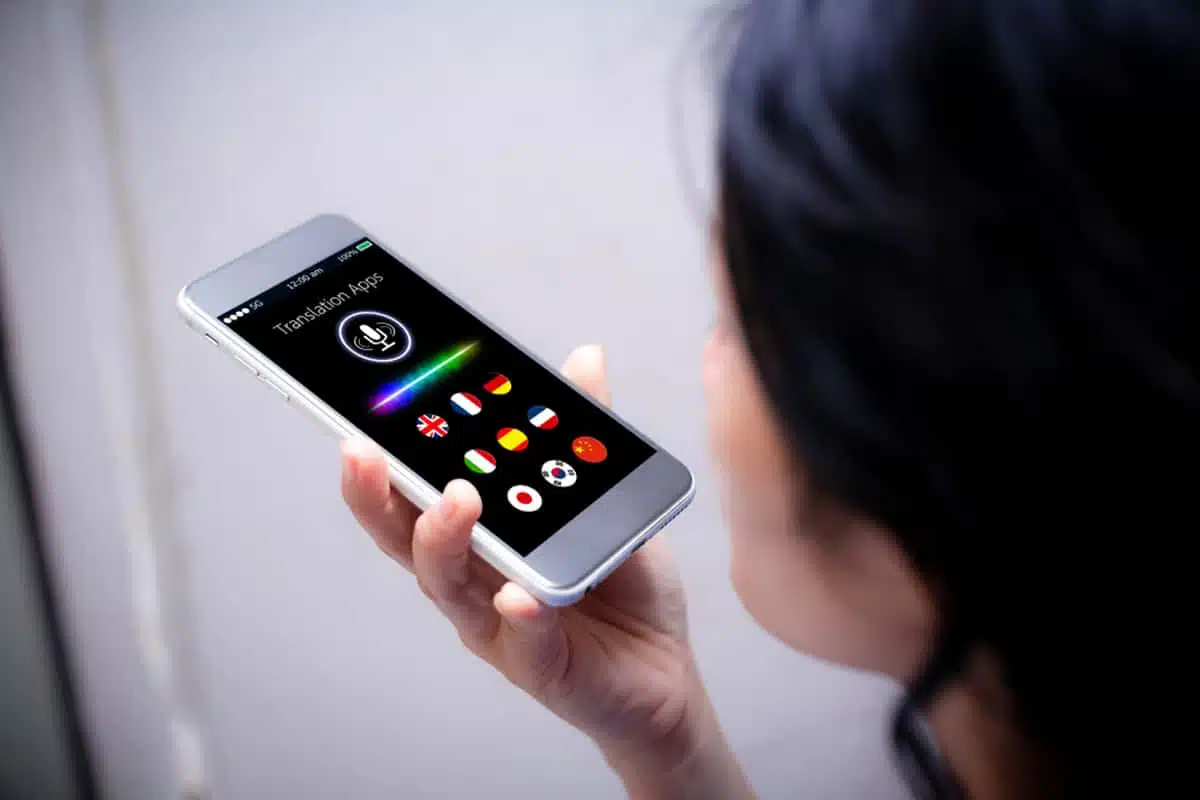 While major cities have plenty of international influences and residents who speak Spanish, Mandarin, and other languages, English is the most widely spoken language in the USA.
If you're visiting rural areas or smaller cities, you won't meet many locals who speak more than one language. That said, there are lots of helpful instructions, maps, and rules written in several languages at airports, shopping malls, and even national parks.

But knowing the basics when you travel around the USA can help make your travels run much smoother.
Knowing When to Plan Your Trip to the USA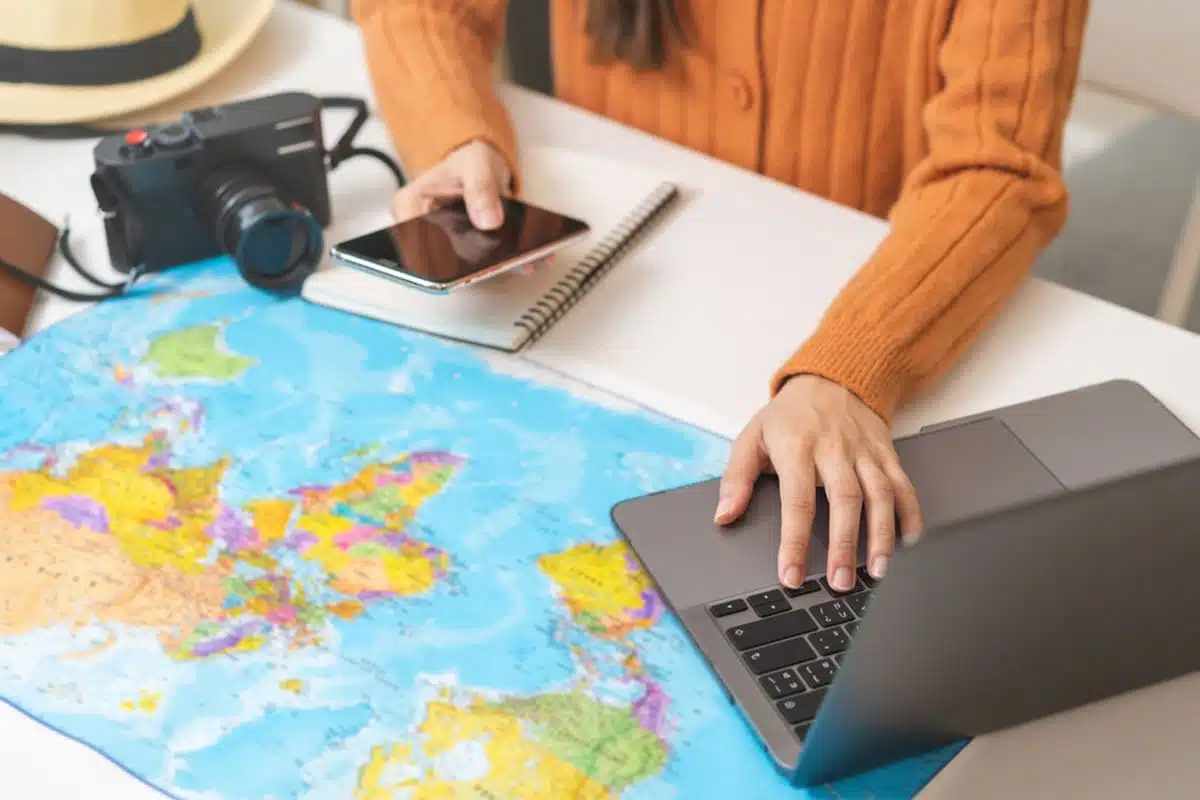 Travelling America is exciting, but it also requires some careful planning and sometimes even a little luck.

With a county of this size, you can expect weather to be a factor on your trip.

Some places (mainly around the coast) have warm weather year-round and don't experience much variation in heat or rainfall for much of the year. Others can literally go from perfect sunny weather to grab your stuff and run in a matter of minutes.

Bottom line? Winters are harsh in some states and mild in others. So here's a look at when you should plan your trip to the USA destinations:
California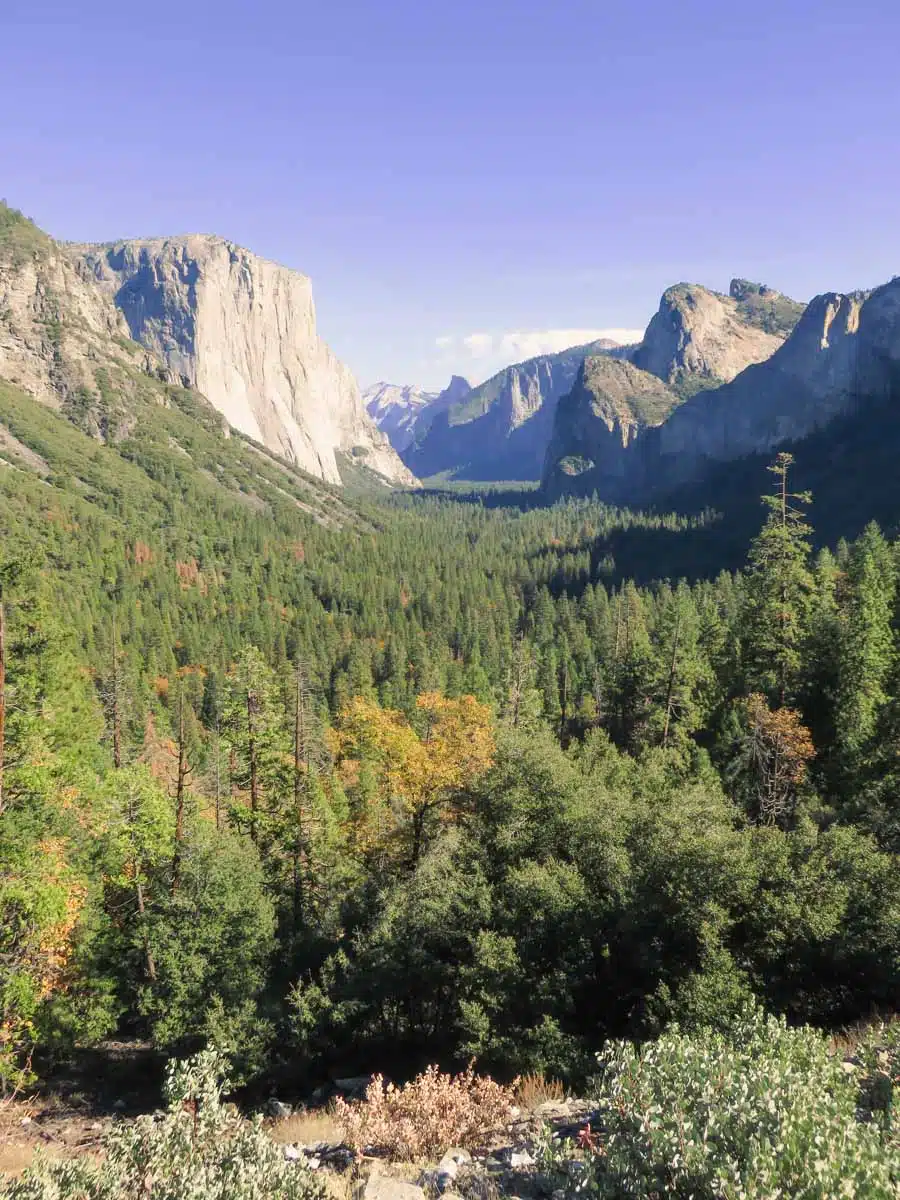 May to October is generally warm and enjoyable at the beach, up and down the Pacific Coast. It's also a great time to plan visits to Lake Tahoe, Yosemite, and other popular locations inland.

But remember that June through August is the hottest and most crowded throughout California (though San Francisco is especially cool).
New York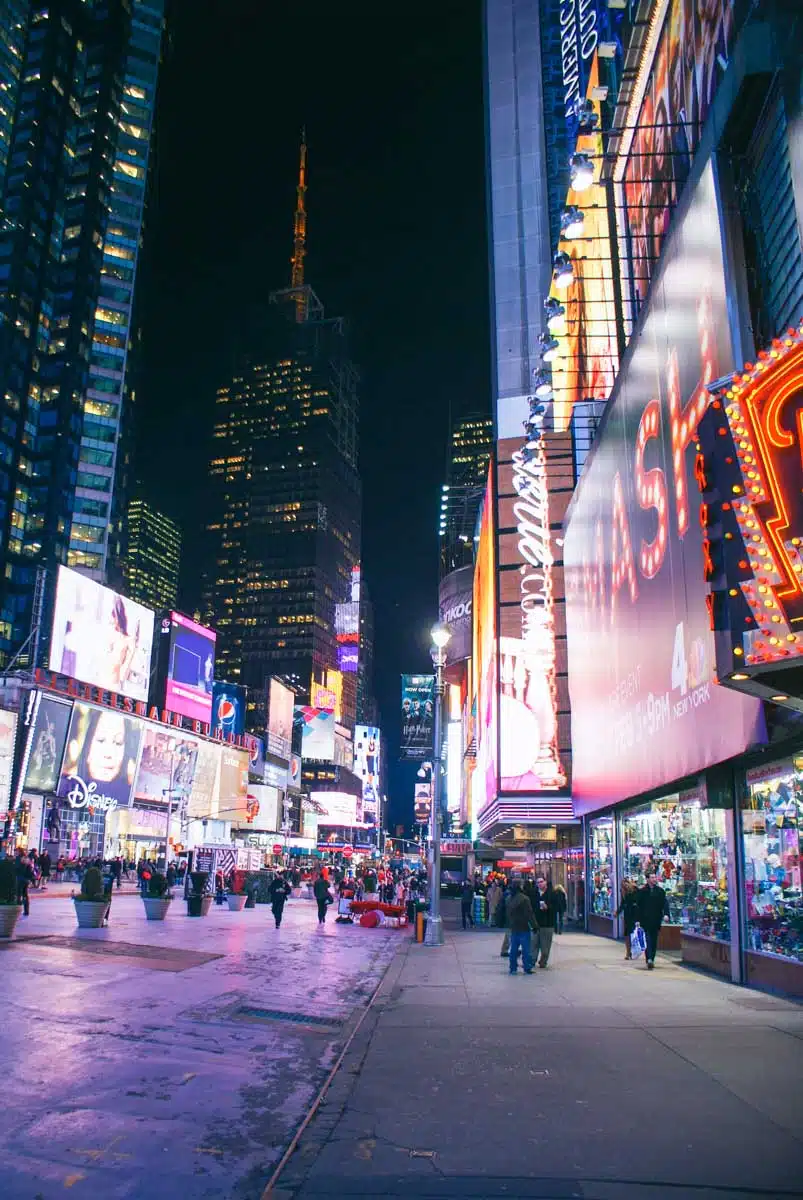 Fall is my favourite time to visit New York City or to drive upstate. Enjoy the autumn leaves changing colours, sporting events like football and basketball, and reduced rates at the best hotels.
Utah's Mighty Five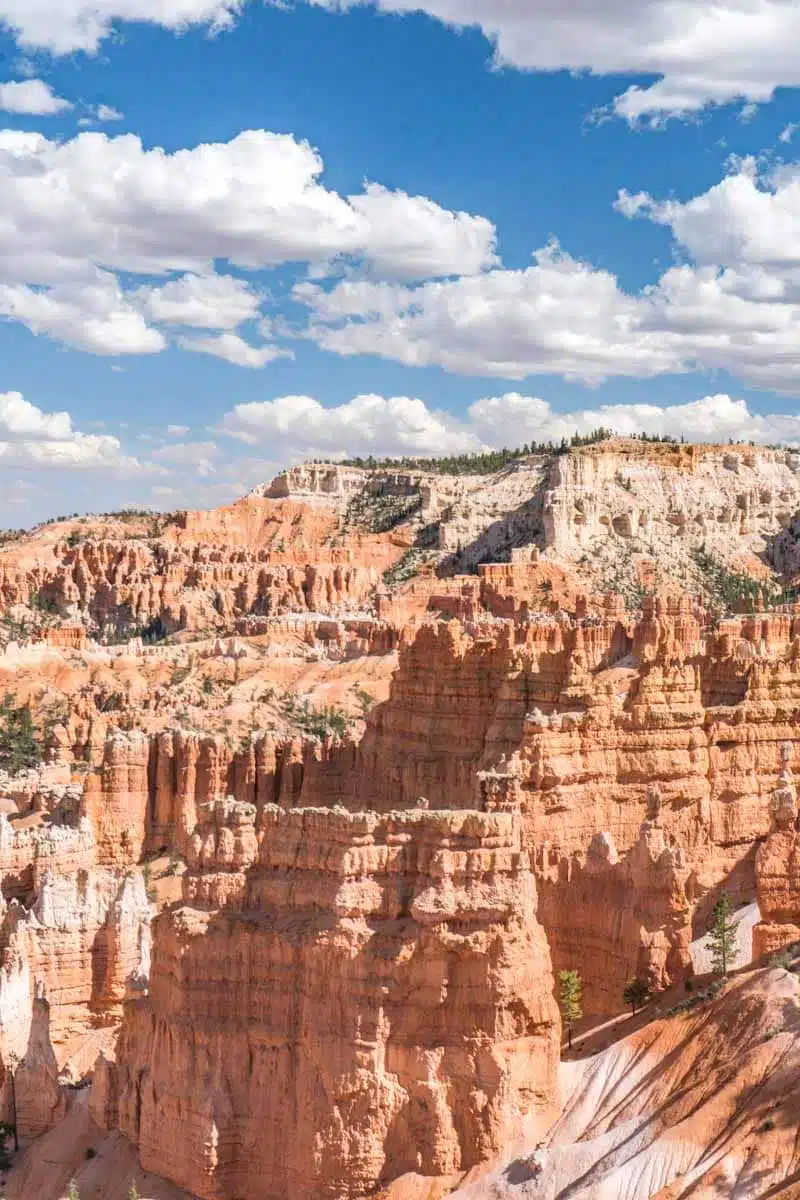 Visiting national parks in Utah is the best in the springtime before the sweltering summer temperatures and peak tourism season.
USA Travel Tips for Staying Safe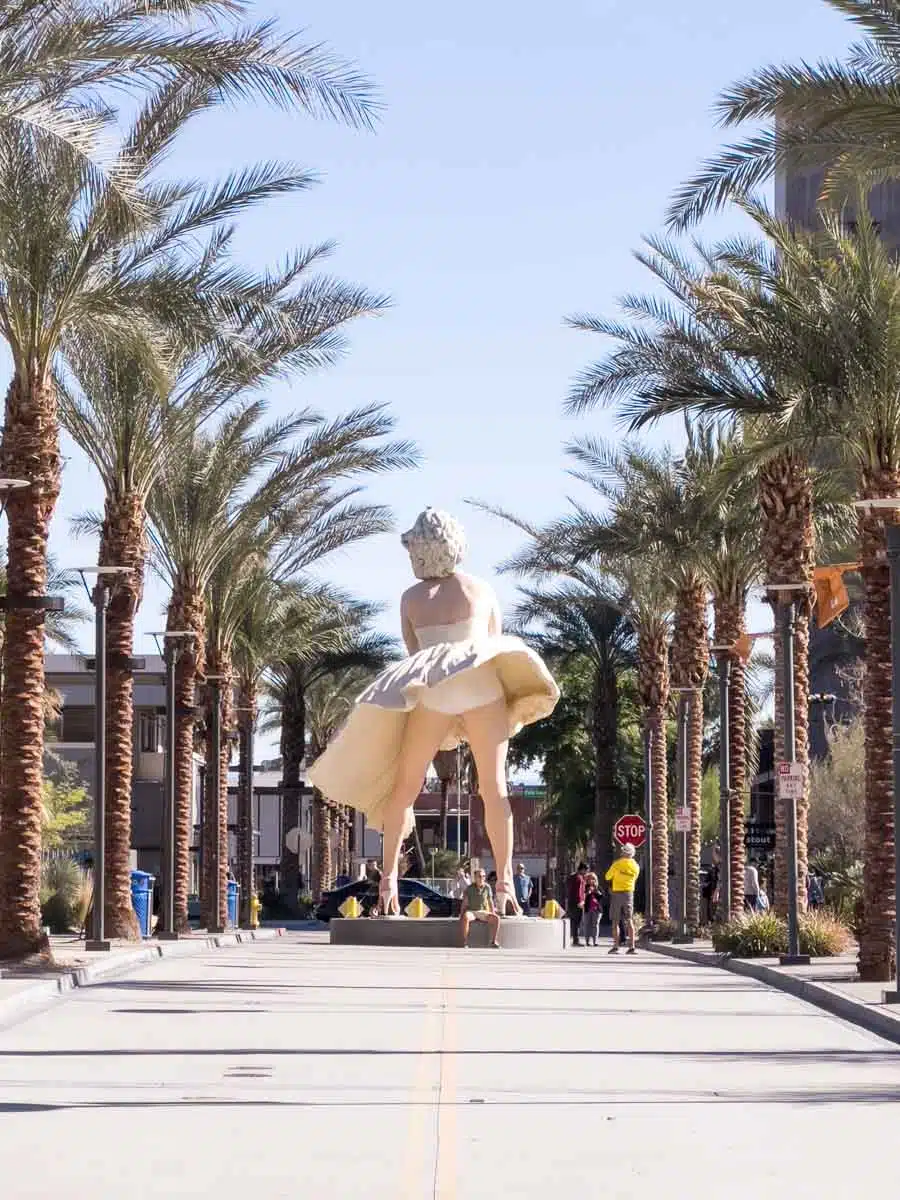 As a general rule, travelling to the USA is safe. But there are plenty of areas that have high crime — even in the most popular cities and near tourist attractions.
I'm not trying to say you shouldn't visit the USA. It's an incredible country with too many amazing places to visit in one lifetime. But knowing where you're going and avoiding walking alone at night are two solo travel USA tips I can't recommend enough.
Download an app like WanderSafe if you want a heads up when you're entering parts of town with higher crime, and never leave valuables in your car when you hike or sightsee.
More US Travel Tips
Apply for Global Entry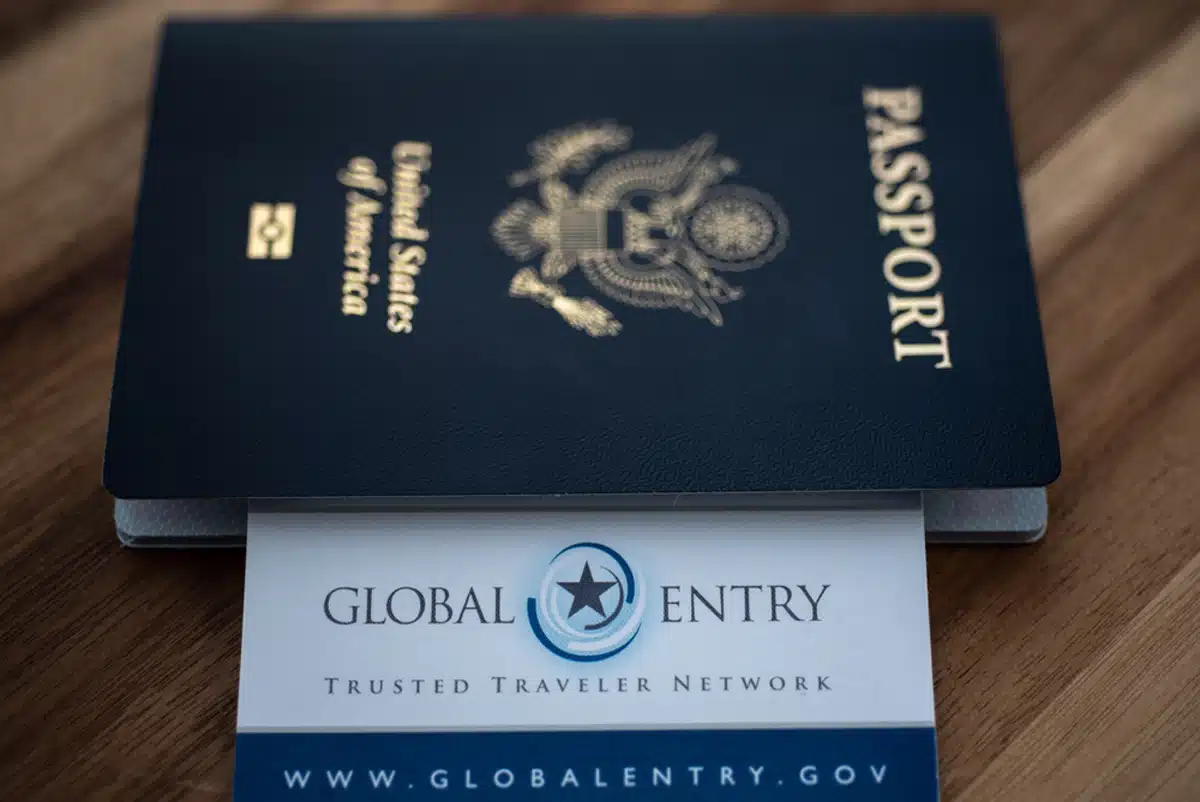 U.S. Customs and Border Protection serves an important purpose – to help us travel to and from the USA safely. But it can also slow your travel plans down a lot, especially if you don't plan ahead.
Want one of the best travel tips for the USA? Apply for Global Entry.
There's a long list of major cities (and a few smaller ones, too) where you can shave off valuable time when passing through customs or the security line – if you're pre-approved.

It costs $100 to apply for membership, which is good for five years. But you'll want to apply as far in advance as you can, as it generally takes up to three months.
Hire a Car When Visiting National Parks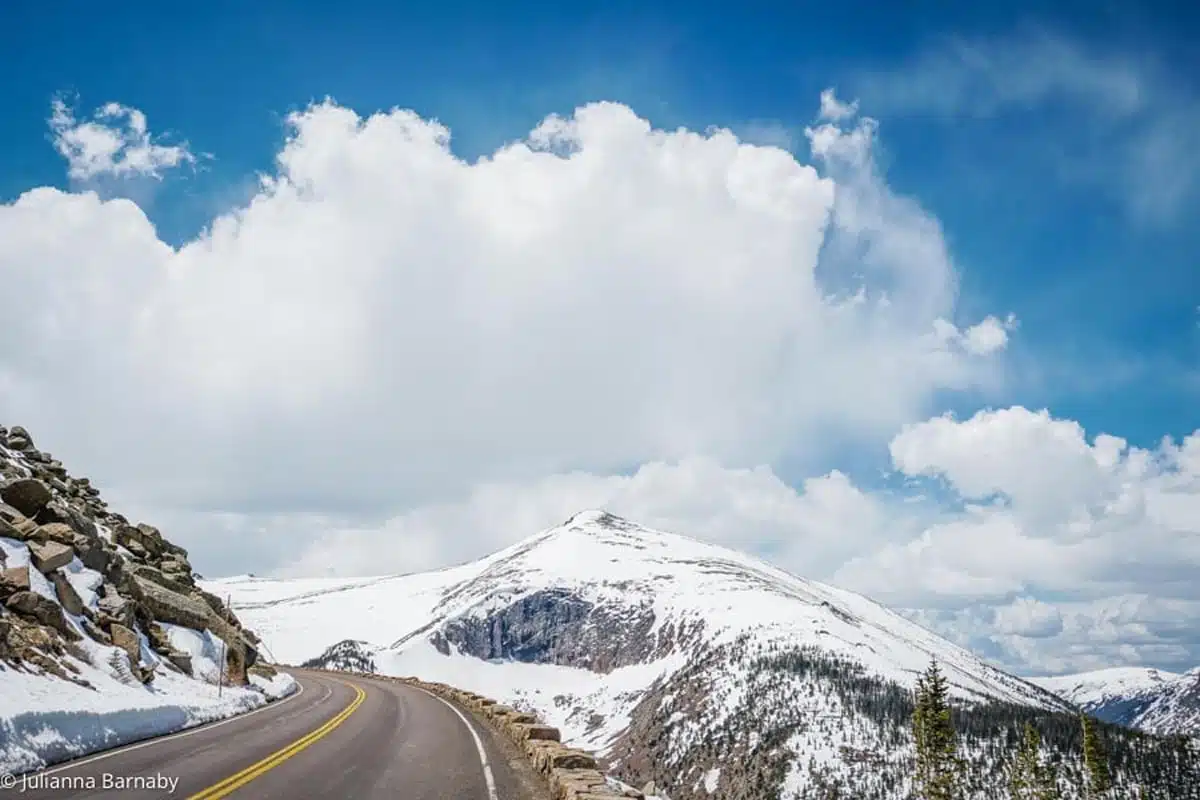 Some countries have well-connected public transportation that can get you from major cities to small towns and villages in no time. The USA isn't one of them.
While places like NYC and Seattle have reliable public transportation, you'll want a car when taking day trips (or overnights) to national parks and other remote areas on your trip.

Need wheels? Rentalcars.com is my favourite resource for scoring the best deals on rental cars.
Be Sure to Add Travel Insurance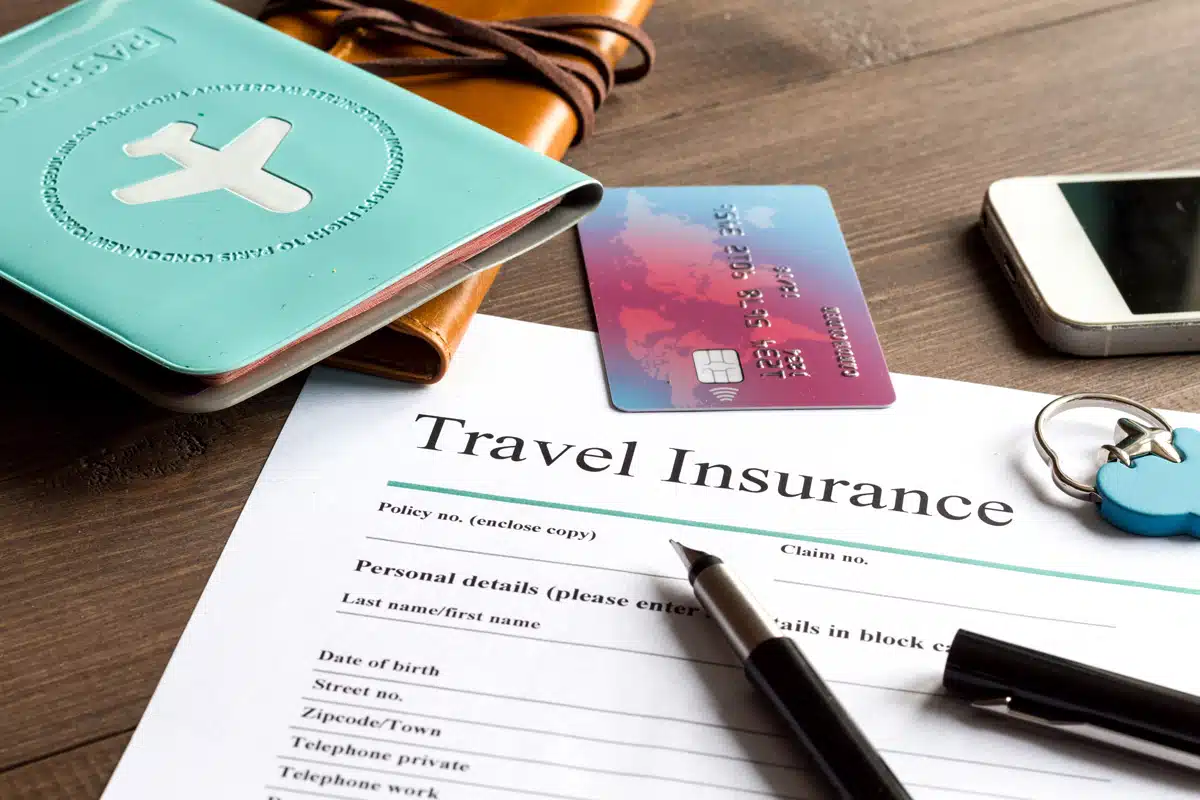 You know I'm all about spending a little extra cash to protect your luggage (and health) when travelling around the world.

Because the USA is packed with adventure, big cities, and sometimes one too many connecting flights, I think adding travel insurance when visiting the US is as important as ever.
Real talk. Hospital bills in the United States are ridiculous. So, do yourself a favour and add medical insurance, just in case.
Try to Fly Direct Whenever You Can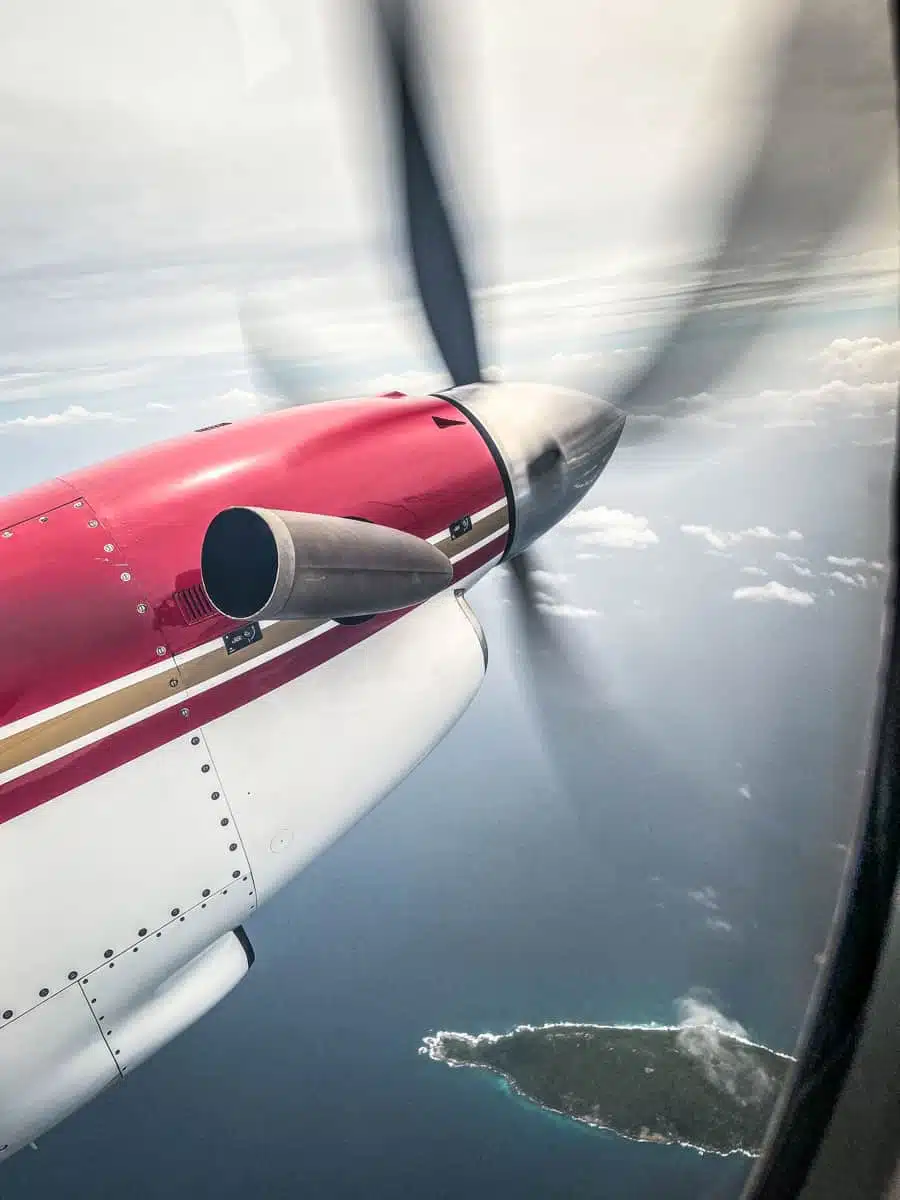 As a rule, I'm all about cutting down on connecting flights as long as it works within your travel budget.
Ever since 2020, travel has become a lot less predictable. The uncertainty multiplies 10x when you have a short window to connect between flights.

While travel insurance can cut your losses related to a missed connection, squeezing your way down an aisle of restless travellers only to sprint to another terminal is never a good time.
Budget for Tipping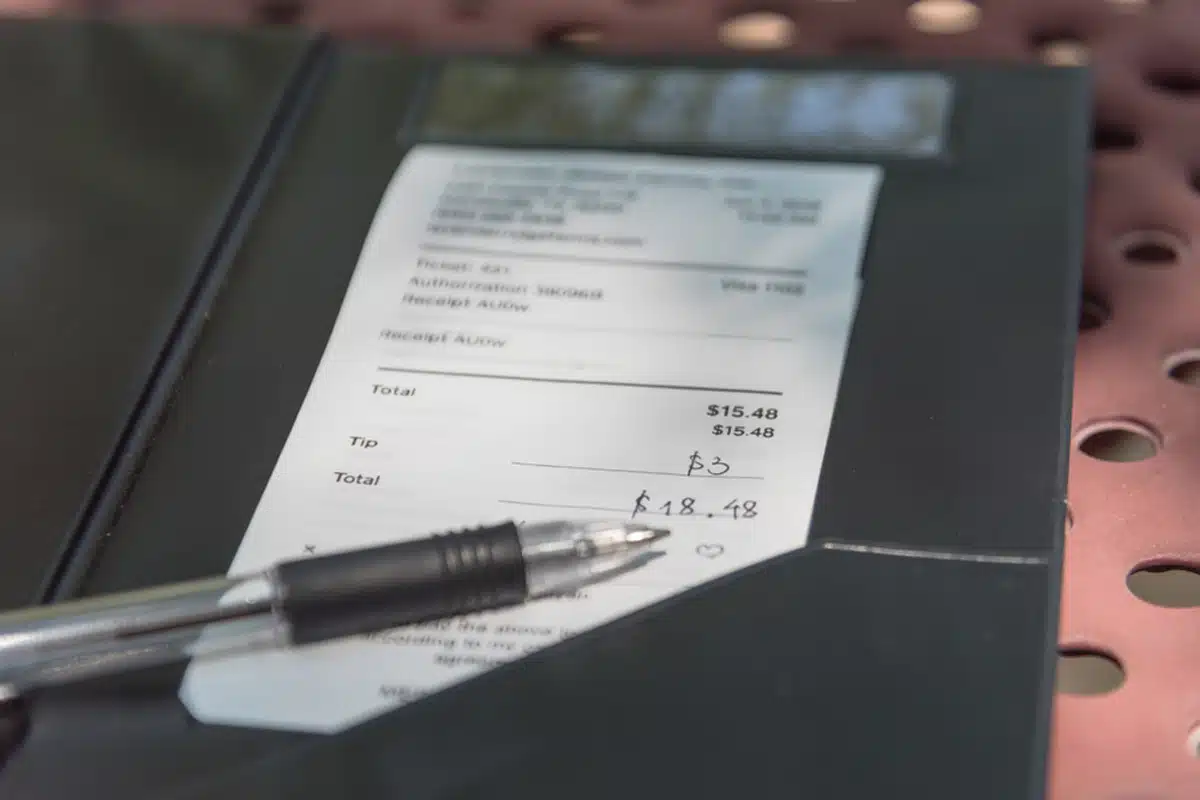 Tipping in the USA is a huge part of restaurant, bar, and even coffee shop culture. You can expect to tip around 20% in restaurants unless you receive bad service. If you strike up a conversation with your server, that tip might be even higher.

It seems like American travel tips apply to anything and everything, so it's easy to get a bit overwhelmed.

My rule of thumb is to budget some extra cash when on vacation so you can tip helpful hotel staff, friendly bartenders, or card dealers who just dealt you blackjack.
Travelling to USA: What You Need to Know Before You Go
Using ESTA to Enter the USA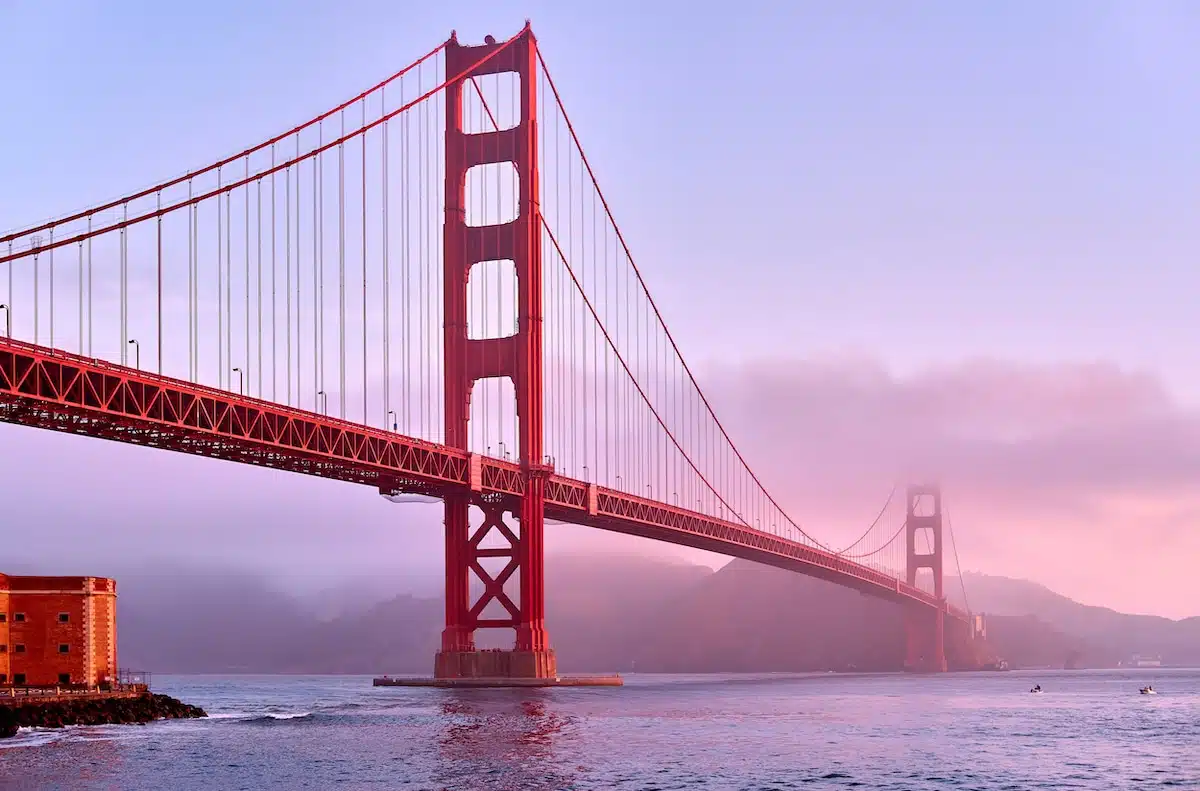 You might be able to save some time by using the Visa Waiver Program to obtain an ESTA (Electronic System for Travel Authorization).
What does this mean? Basically, it's a fast pass into the United States. You may qualify if you:
Are a citizen of a country on the approved list.
Haven't travelled to ineligible countries since 2011.
Didn't overstay the time on a previous visa or ESTA.
Haven't been denied a visa or entry with ESTA.
If you plan to visit the USA and think you meet all these requirements, you can apply for the ESTA here.
Hiking Safety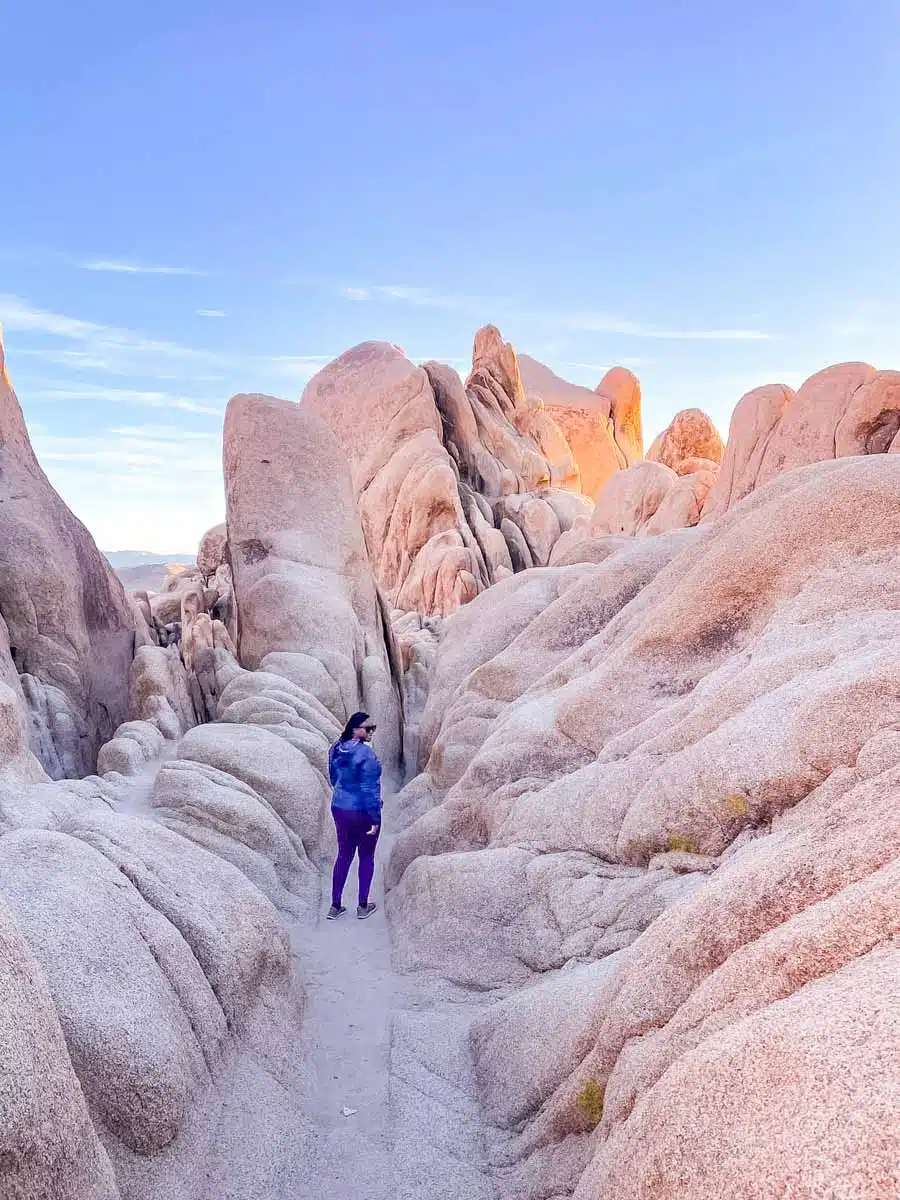 Some of the most popular US hiking trails are surprisingly rugged.

National parks might look a bit like Disneyland at the entrance, but I assure you, most are plenty wild. There are lots of risks if you don't stay on the trails and practise some common sense – but you should also learn about any dangers unique to the area you visit.
Want some advice for travel to the USA? Use the national and state park websites to learn more about weather conditions, natural predators, poison oak, and erosion on hiking trails before you set out on an epic trek or casual day hike.
Get Familiar With the Imperial System
Unlike just about anywhere in the world, the USA uses imperial measurements.

What does this mean? You'll need to bust out your calculator early and often when figuring out what size to order your latte, how far something is, or how much your carry-on can weigh.
Luckily, it's relatively straightforward, and you'll likely pick it up pretty quickly.
How to Get to Your Hotel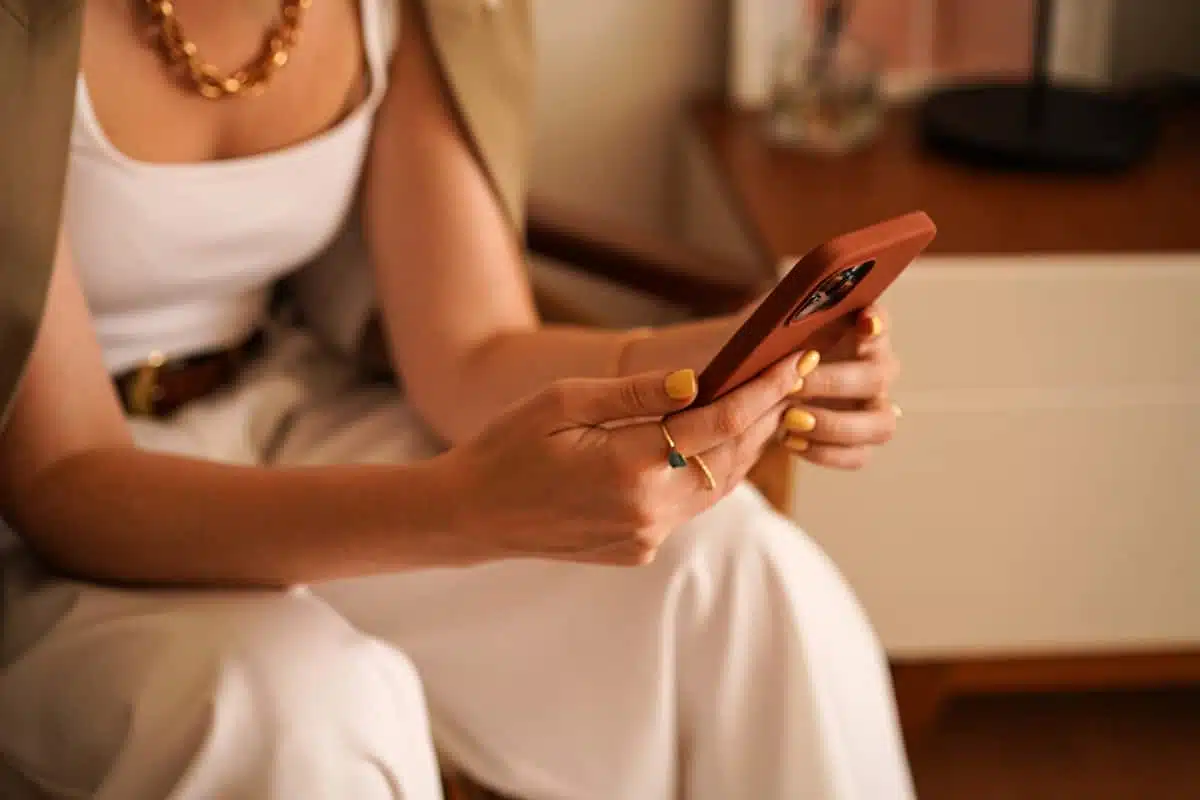 One of my USA travel tips for first-time visitors is to take some time to figure out how you'll get from the airport to your hotel.
Uber and other ride-share companies are popular and often cheaper than taxis (except when surge rates apply). But they're not cheap (usually around $30-$100 from airports to hotels).

But if you're visiting cities like Portland, San Francisco, or NYC, you can save time and money taking public transportation, especially during rush hour.
Each State is Unique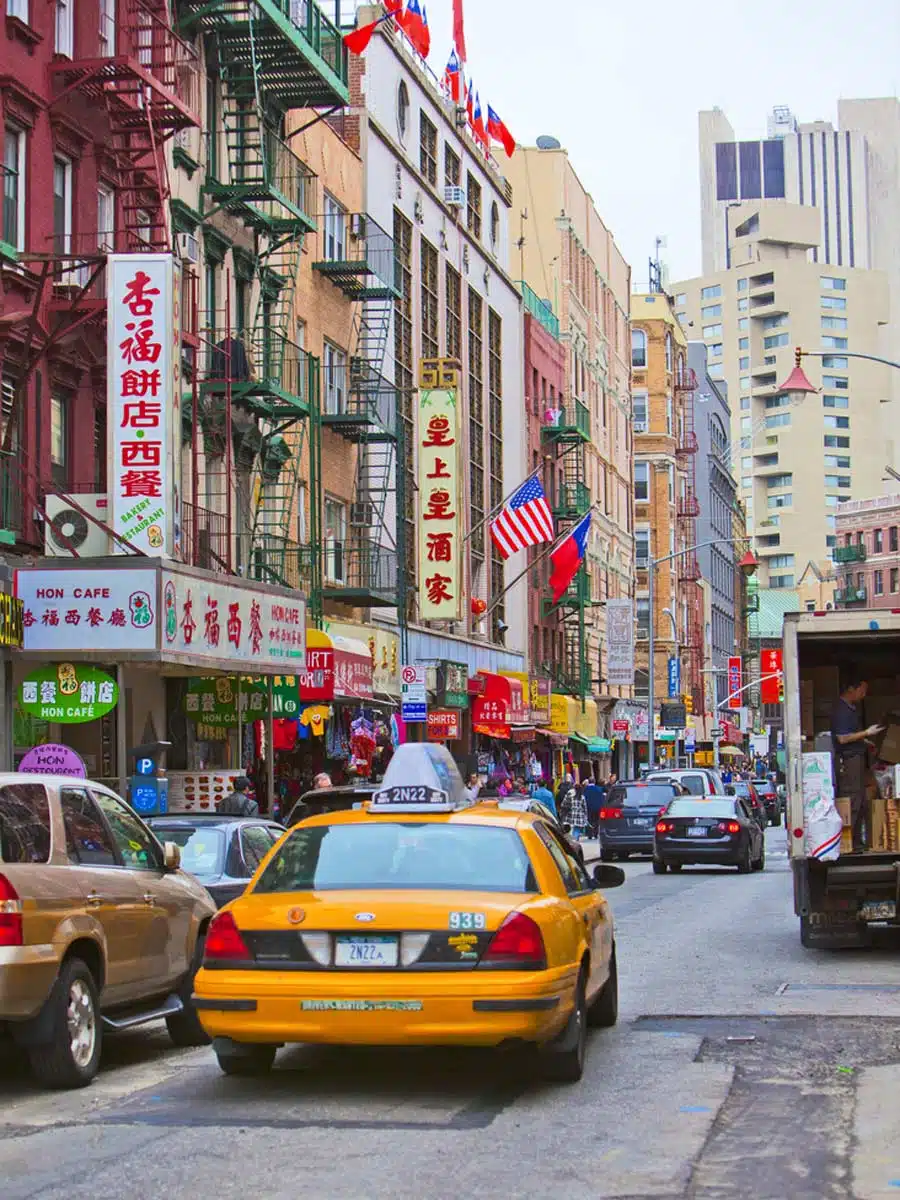 I mean it when I say that every single one of the 50 states is unique and different. As such, you might run into regional phrases, dishes, and customs that change quickly from one place to the next.

Many locals are happy to explain what you should order at a restaurant, areas you should avoid, and things that make their cities and parks unique.

Getting to know your neighbours when sitting at the bar or grabbing a morning coffee can open your eyes to local secrets on your US travels.
State Parks Are Hidden Gems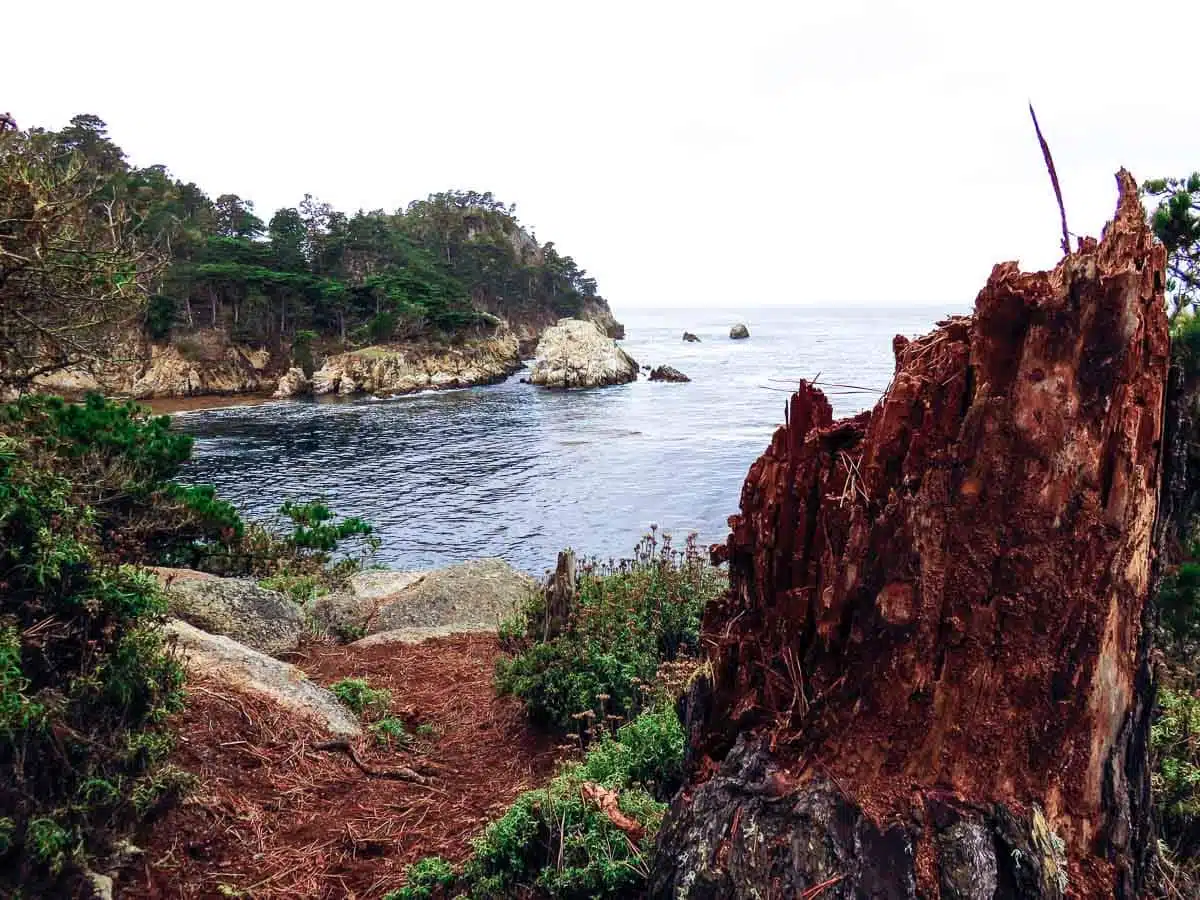 Listen, national parks in the USA are amazing and definitely worth your attention. The geysers in Yellowstone, hoodoos in Bryce Canyon, and rainforests in Olympic National Park are all incredible.
But state parks are often equally gorgeous, less crowded, and considerably cheaper (and easier) to visit. The mountains and lakes at Baxter State Park in Maine, stargazing in Chugach State Park in Alaska, and marine life in Point Lobos State Natural Reserve are just a few examples of hidden gems in the USA.
Best Travel Tips for USA: Frequently Asked Questions
What Should I Prepare for US Travel?
You'll want to make a packing list, depending on the weather for that season and the locations you visit. Always check the forecast, especially when you're visiting areas with longer winters and summers, so you know what to pack.

Bring a passport, visa, or ESTA, and an International Driving Permit for certain states.

Let your credit card companies know where you're visiting, purchase travel insurance, and try to book your hotels and rental cars ahead of time with free cancellation (in case you find a better deal).  
What is the Best Way to Get Around the USA?
If you're planning a coast-to-coast adventure, you'll want to plan ahead and take a lot of time off. Not only is the USA nearly 3,000 miles across, but you'll likely need to travel through mountains and potentially bad weather at some point or another, so drive times can be quite long on a road trip. 
Getting around the USA is easiest if you combine air travel and driving. Book flights to major cities and hire cars from there if you plan to add numerous destinations to your bucket list US trip.
What Are the Dos and Don'ts in the USA?
Travel etiquette is always important, and there are a few things you'll want to keep in mind when visiting the USA. 

Always drive and walk defensively in the US. Cars are often huge, people drive fast, and technology sadly makes people less aware of their surroundings. 

Don't over-order in restaurants. Everything is bigger in the USA, so expect large portions and strong drinks.

Americans love personal space. Try not to get too close to others when talking and allow enough space for people to move around when in line or in busy areas. 
Tips for Travelling to the USA: Read Next
Love This? Save and Share on Pinterest