Planning a visit to Point Lobos State Park? Discover the serene coastal beauty of one of California's best-kept secrets, Point Lobos State Natural Reserve.
Big Sur draws millions of visitors every year from Los Angeles, San Francisco and beyond…
But what if I told you that there's another coastal gem just outside Carmel? One that doesn't receive quite as much press and is sure to impress you with its wildlife and postcard-worthy views – Point Lobos State Natural Reserve.

While many visitors are familiar with the beautiful state parks in California, a natural reserve puts most of its resources into protecting the environment and wildlife living in the area.
Translation: it's a nature lover's paradise.

Ready to discover all the best things to do in Point Lobos? Let's go.
Looking for a hotel that's stylish, modern and – better yet – affordable? Carmel Mission Inn is the perfect choice for savvy travellers visiting Point Lobos State Park.
Top 5 Things to Do in Point Lobos State Natural Reserve
Go Whale Watching Along the Coast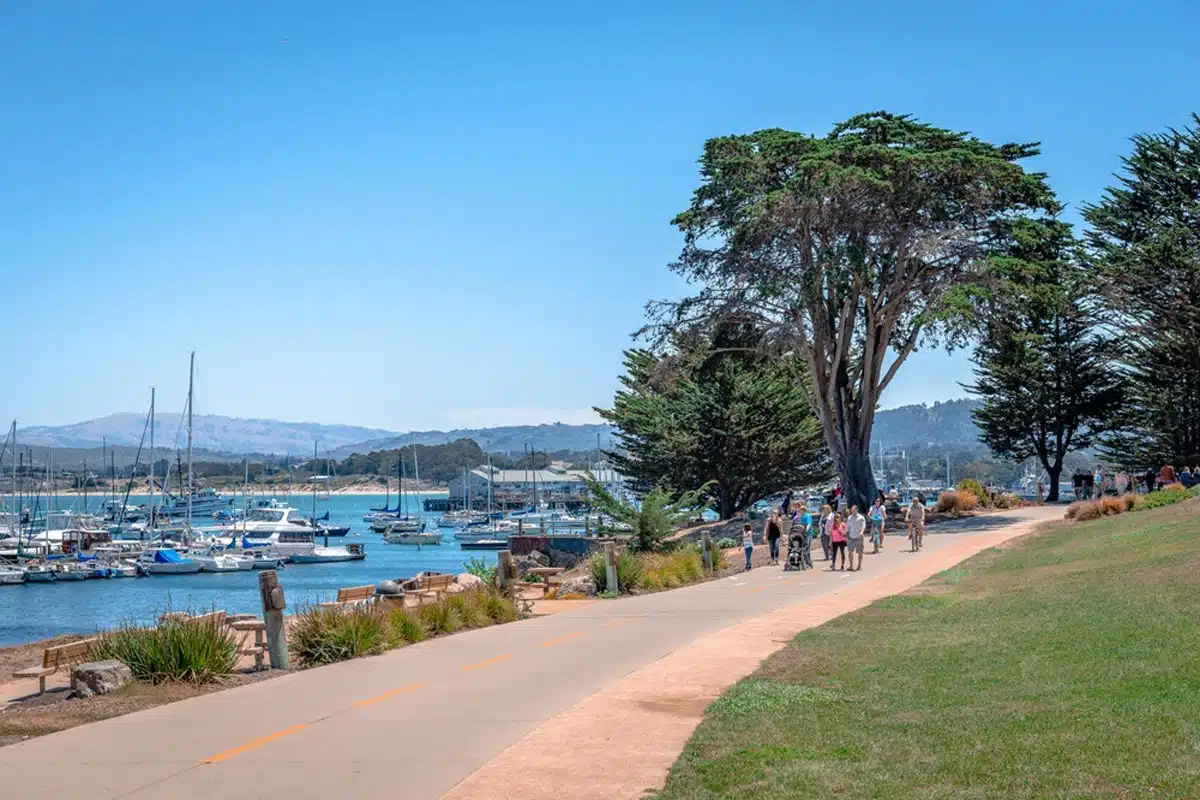 Whale watching is an amazing activity no matter where you are on the coast, but you'll have some of the best chances at spotting the enormous (and adorable) marine mammals from the gorgeous cliff tops at Point Lobos State Reserve.
If you're serious about spotting them, I recommend heading out on a whale watching cruise just to the north in Monterey Bay. This sunset cruise will allow you to (hopefully) get up close and personal with whales, dolphins and sea lions.
Top Tip: Go in November or December for the best chances of seeing grey whales – these beauties can get up to nearly 40 feet long.
Go for a Hike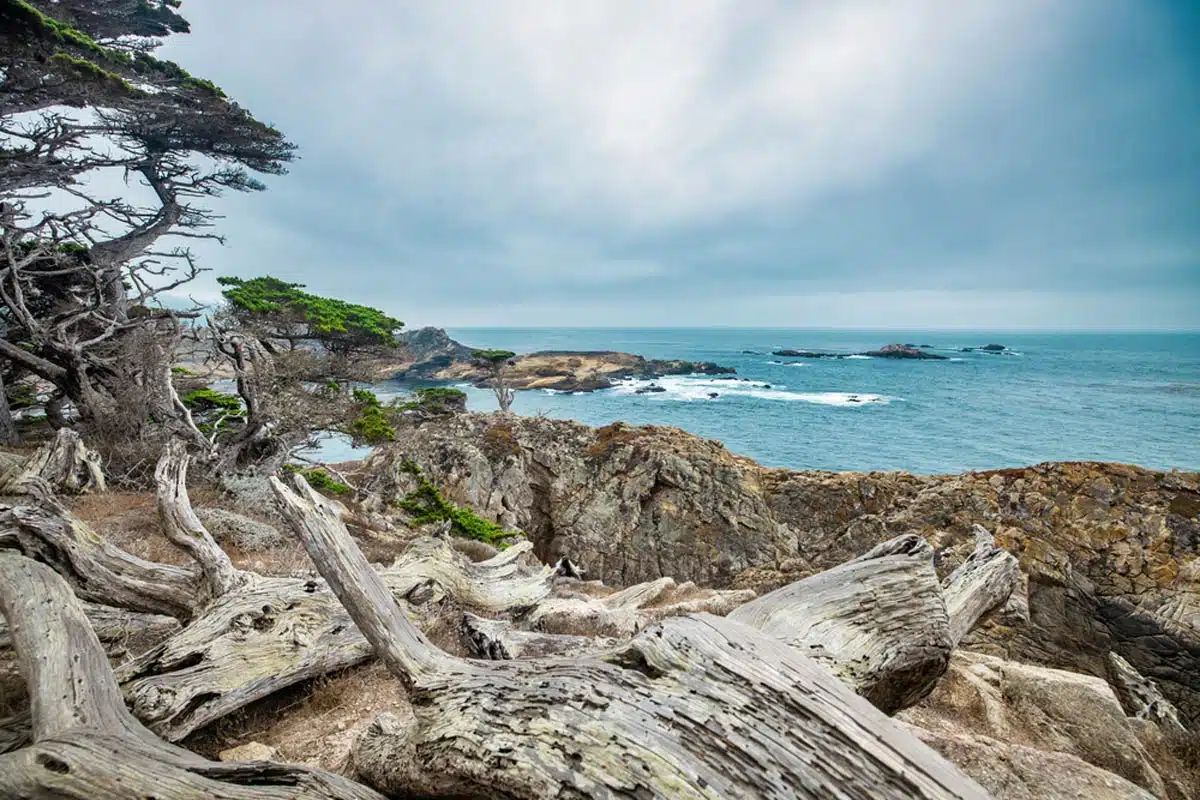 Looking for some of the most beautiful Point Lobos hikes? You'll find them here with several excellent hikes around the coast and through the pine and cypress forests.
The Cypress Grove Trail is a big hitter for obvious reasons, though I also love the Sea Lion Point Trail (can you guess why?) and the Bird Point Trail for its incredible views out along the coast.

Bring your hiking shoes (I swear by my Tropicfeels) and keep your eyes peeled for harbor seals, whales, and sea otters along these coastal trails.
Top Tip: Get familiar with how poison oak looks before you hike here. I spotted it all over the place, with some bushes growing taller than me and stretching for long portions of the trail (trust me, the rash from the leaves is not fun).
Go Scuba Diving in a Cove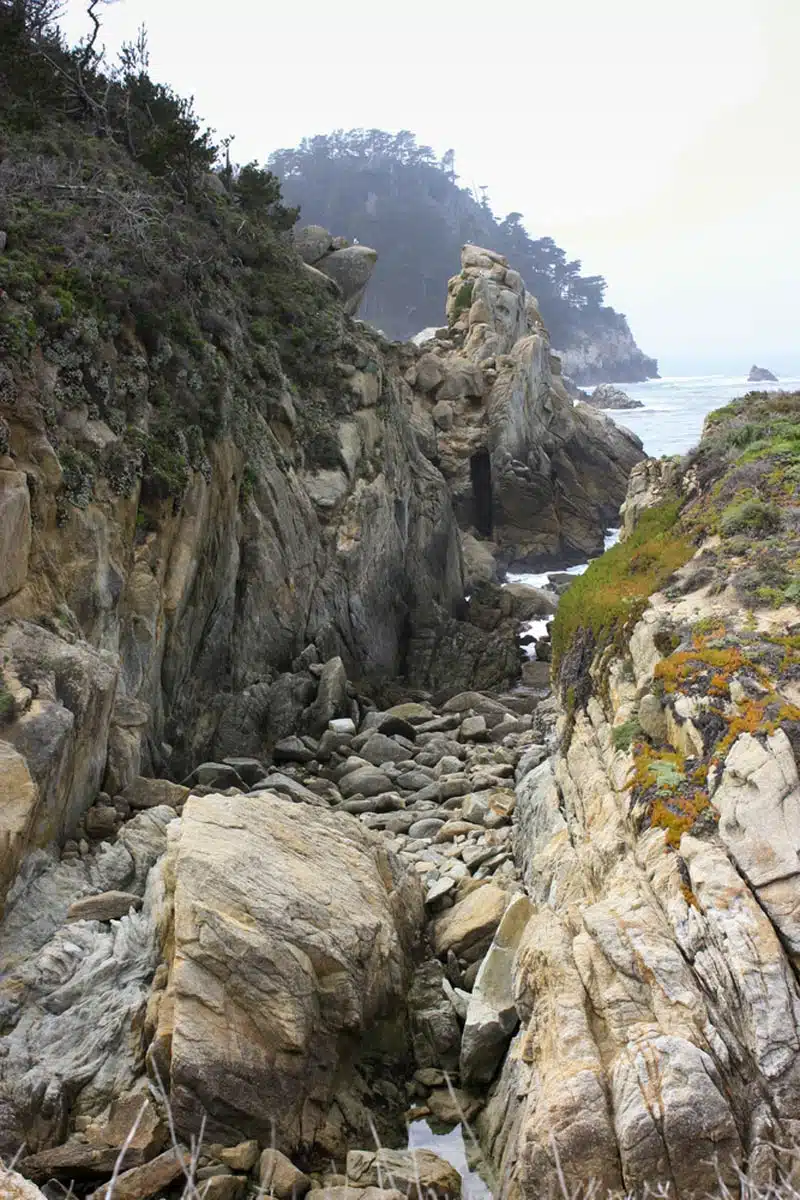 Serious divers head to Whaler's Cove and Bluefish Cove for a chance to catch a glimpse of California's kelp forests. Blue rockfish, spiny brittle stars and purple sea urchins are a few of the sea creatures you may see below.
I'll warn you, though – you'll need to apply for a permit, go with a partner (no solo diving is allowed) and stick to the two designated coves if you plan to explore underwater.
Spot Some Sea Lions at Sea Lion Point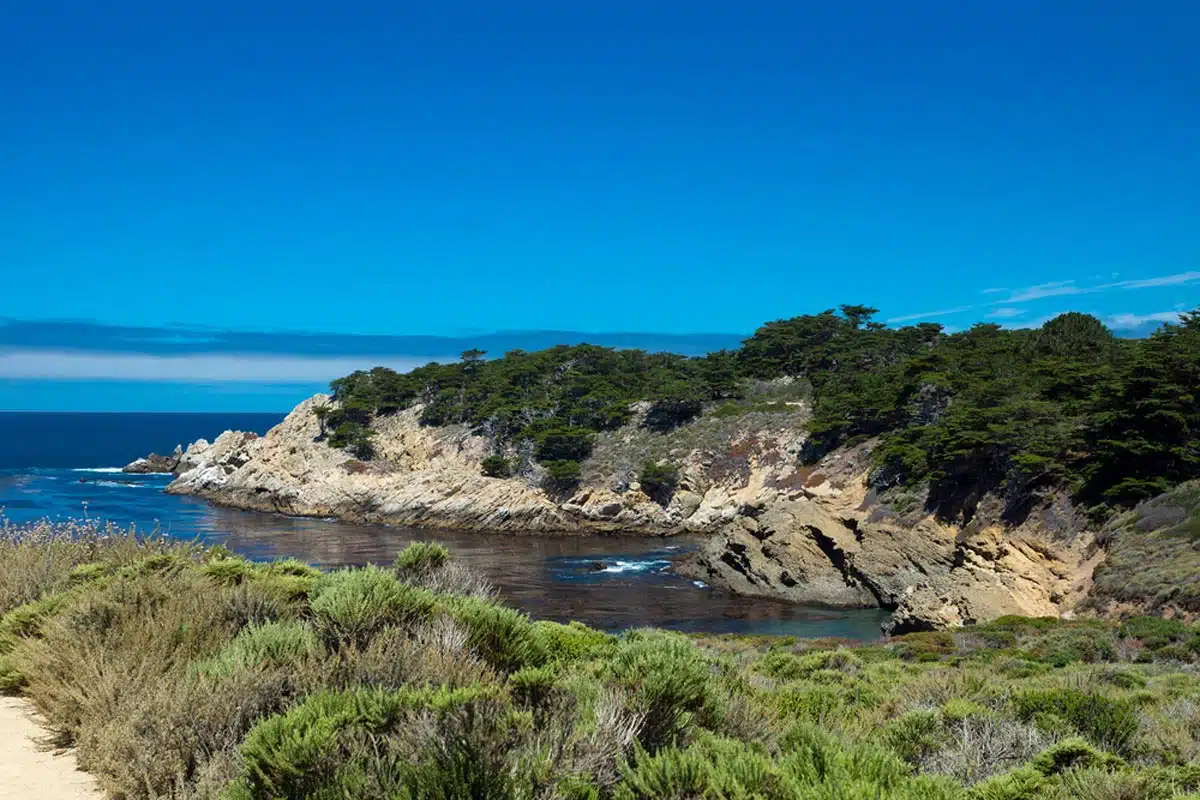 Ever wonder how Point Lobos got its name? While coyotes sometimes visit the park, wolves (lobos in Spanish) aren't actually found here. The coarse barking noises of sea lions are why the nature reserve got its name.
Your best chance of seeing them is to walk out to Sea Lion Point – and bring your binoculars, the stone they like to hang out on is pretty great camouflage from afar.
Get a History Lesson at Whalers Cabin Museum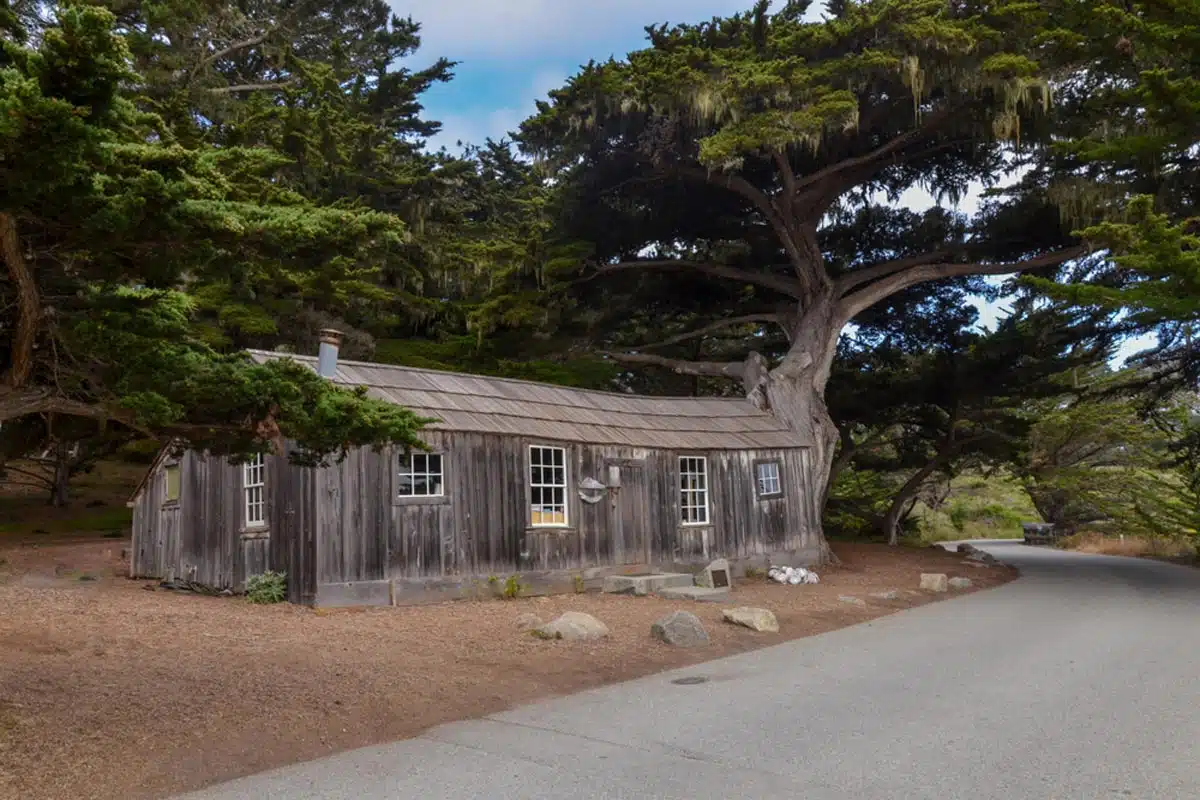 Want to learn about the history of whaling around Point Lobos? Stop by the Whalers Cabin Museum, where you can step inside a 19th-century fishing cabin where Chinese fisherman spent their time between fishing for the massive mammals.
You'll get a look at their tools, sleeping quarters and some gigantic whale bones around the property.
Thankfully, whaling is no longer allowed due to the large numbers taken from the seas, making this visit an important reminder of humans' environmental impact.
Brilliant Things to See & Do in Point Lobos State Natural Reserve
Spend an Afternoon Birdwatching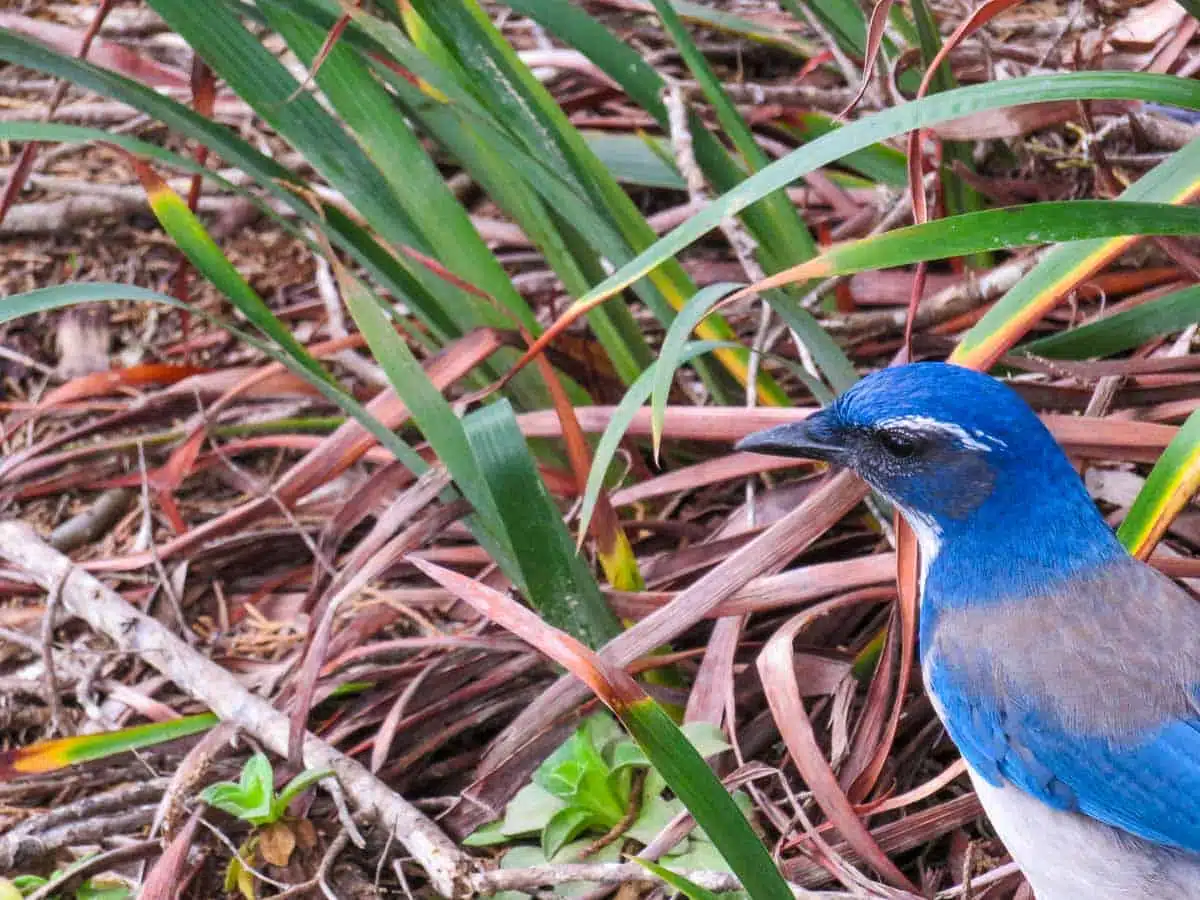 There are dozens of bird species at Point Lobos State Natural Reserve that will excite birdwatchers of all levels.
Whether you're trying to spot the largest bird in North America (California Condors) or the smaller but no less impressive peregrine falcon, get ready to see some of the most exciting wildlife on the West Coast.
Top Tip: Keep your eyes peeled to spot nests from great blue herons near Coal Chute Point.
Try to Identify Wildflower Species Along the Trails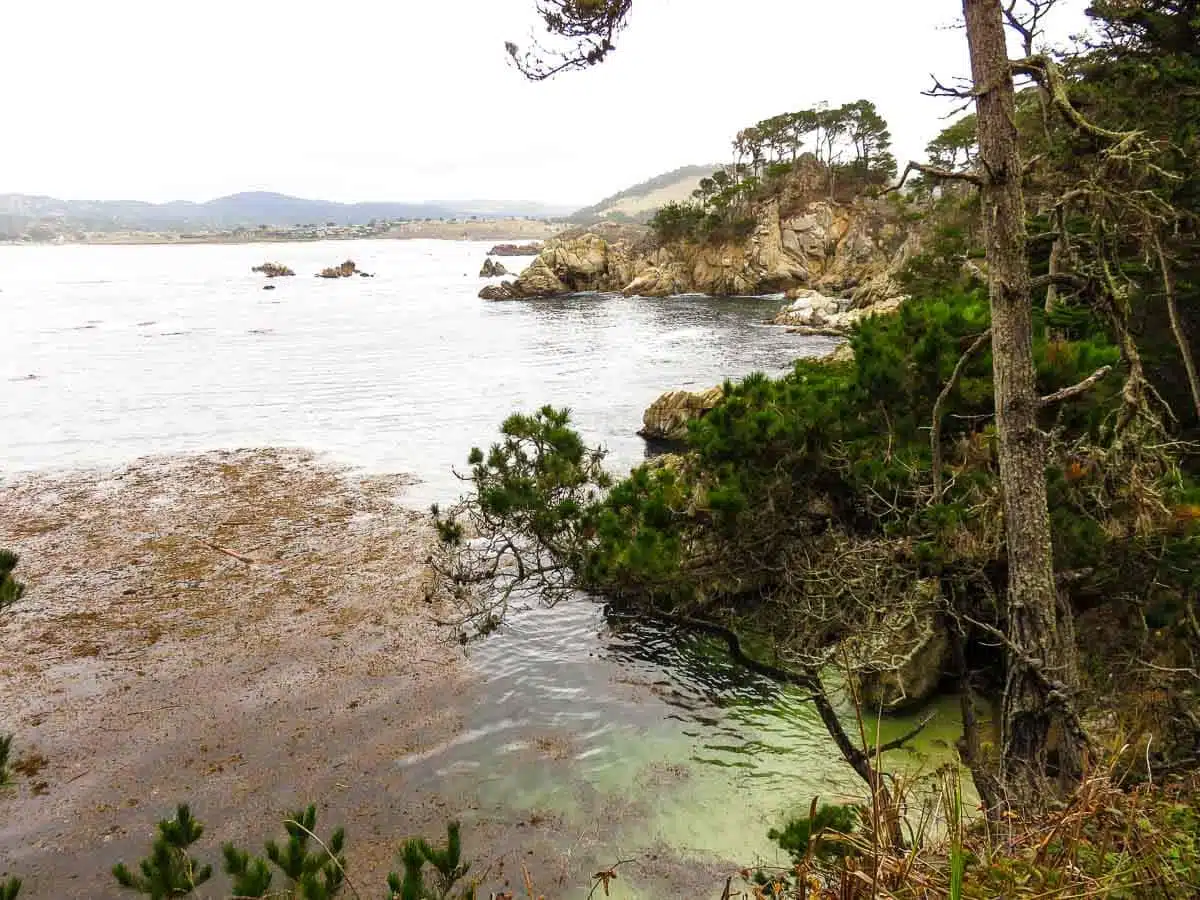 There are many types of wildflowers around the nature reserve. So when you grab a Point Lobos State Park Map, be sure to ask for a plant guide.

Knowing what to look for can help you identify gorgeous blooms from white globe lilies, California poppies, wild roses and morning-glories. You could easily spend an entire afternoon winding your way around the paths and spotting these floral wonders.
Unique Things to See & Do in Point Lobos State Park: Hidden Gems That Are Off the Beaten Track
Polish Up Your Artistic Skills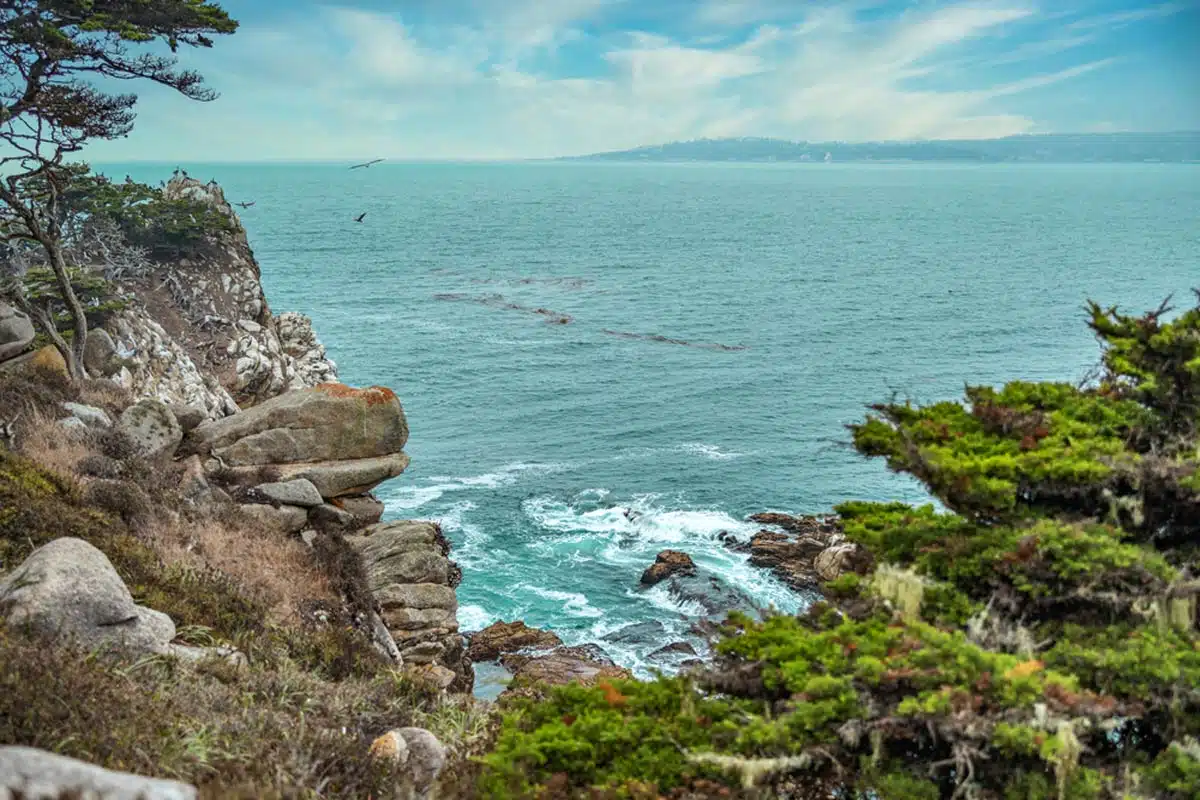 Point Lobos State Natural Reserve is the perfect inspiration for amateur and professional artists. On my last visit to the park, I caught several local painters out on the trails with their easels and brushes, using the natural landscape to create some awe-inspiring paintings.

Whether you're just starting out or plan to submit your piece to the Carmel Art Festival (as these pros were), you won't find a more beautiful location anywhere.
Look for Sea Otters Having a Snack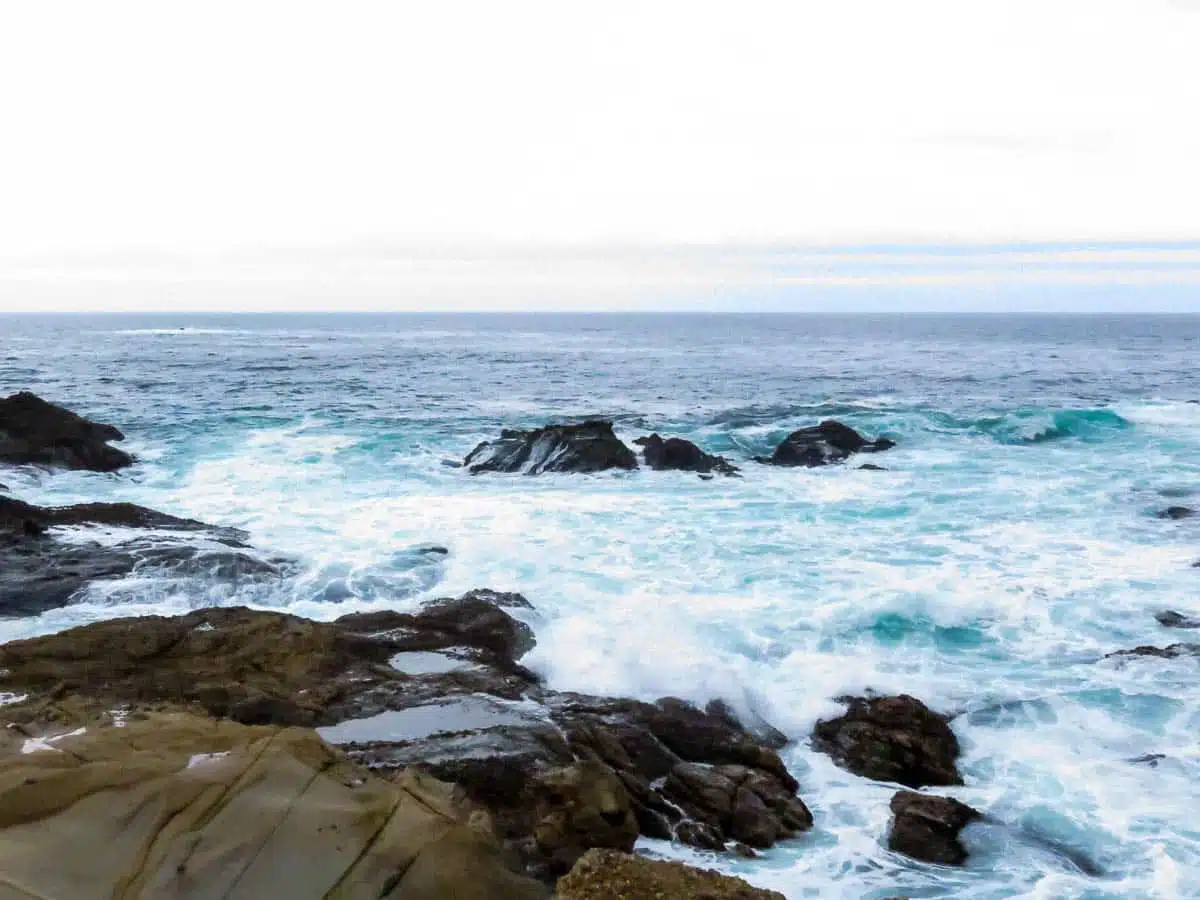 If you hear a distinctive clapping sound off the Point Lobos shores, you might catch a glimpse of a Sea Otter riding the waves on its back, smacking a shellfish with a rock to open it up for a late lunch.

It's an incredible display of ingenuity from these cute – and endangered – creatures, and I was lucky enough to watch one swim around for nearly 20 minutes (so cool). Remember your camera – and a zoom lens if you have one!
Get a Geology Lesson at the Park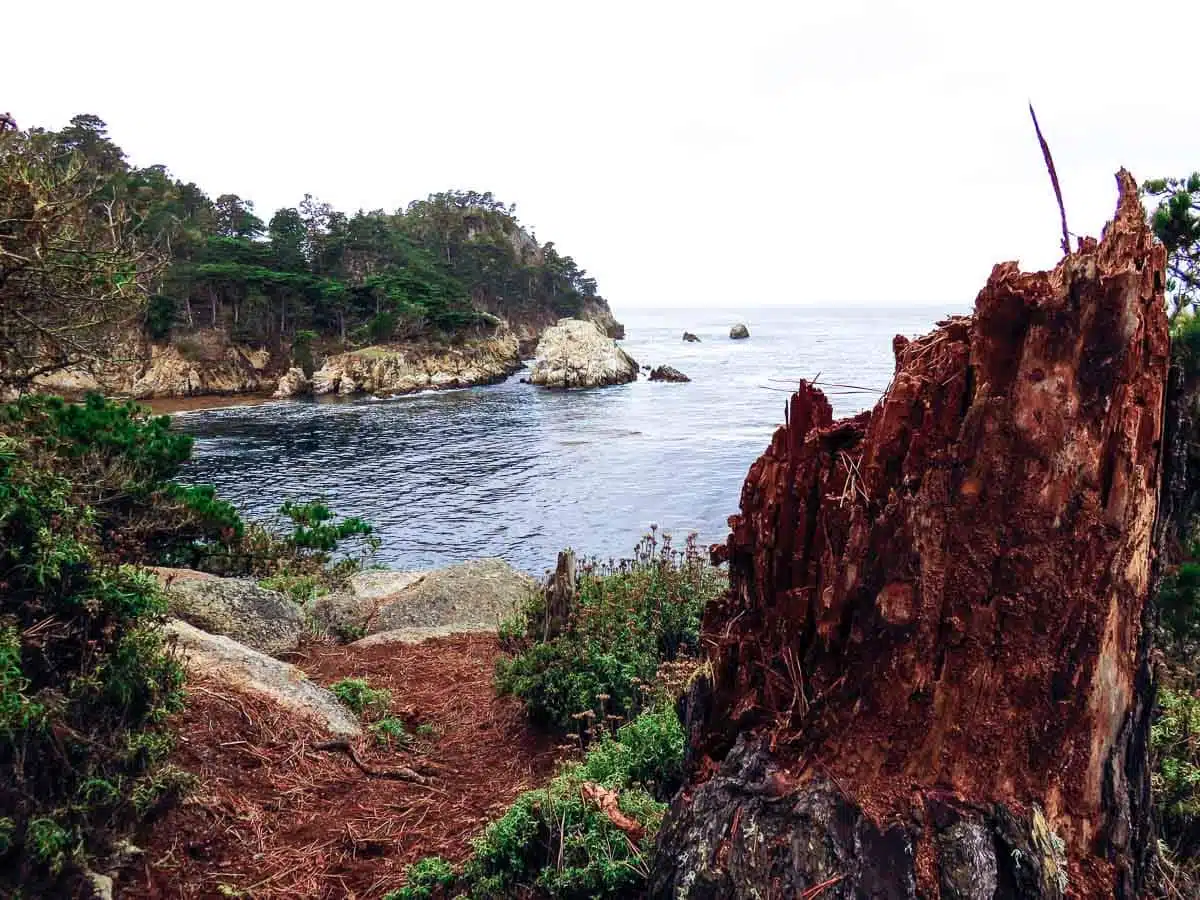 Sure, Point Lobos might be a nature lover's dream, but look really closely, and you'll see one of the most unique geological locations in the USA.
Believe me. The rocky coastal shores have stones from as far south as Mexico that continue their journey North through the present day.
Chat With a Park Ranger or Guide to Learn More
There's a real community feel at Point Lobos – even more so than other parks in the USA. And I strongly urge you to chat to the rangers, who are always delighted to share a nugget of wisdom or two.
Because most of the money and restoration planning in Point Lobos are devoted to the animals and their habitat, you won't find Point Lobos State Park camping or elaborate amenities like other state parks.

But plenty of naturalists and rangers are on hand to answer questions and provide resources to learn more about the reserve's hundreds of plants and animals. I learned a lot about the animals living in the area by chatting with one of the friendly attendants; I'd highly recommend it.
Top Tip: If you want a Point Lobos State Park map, ask for one when you pay the entrance fee, and bring extra cash, as they are not free.
Things to Do in Point Lobos State Park: Practical Tips for Your Trip
Where Should I Stay in Point Lobos State Park?
Carmel Mission Inn (Mid-Range)
Carmel Mission Inn is about as close as you can get to staying in Point Lobos State Park (the park is only open for day use, so no Point Lobos State Park Camping is allowed), located just north of the natural reserve on Highway 1.

The rooms are spacious and modern, the bathrooms have walk-in showers and botanical wallpaper, and it's in a tranquil setting. What more could you possibly want?

Better yet, Open Table Diner's Choice 2023 favourite Shearwater Tavern serves tasty dishes for breakfast and dinner in a stylish room with a large built-in fireplace and mid-century modern decor.
Hyatt Carmel Highlands (Luxury)
Located south of Point Lobos on your drive down to Big Sur, Hyatt Carmel Highlands is a 4-star resort nestled high up on a coastal bluff overlooking the gorgeous waters of the California Central Coast.
The King Rooms have ocean views from private balconies, and the property features an outdoor swimming pool, spa, and Pacific's Edge restaurant where you can enjoy delish local catches with more stunning ocean views during breakfast, lunch or dinner.
Things to Do in Point Lobos State Park: Map
Things to do in Point Lobos: Read Next
Love This? Save and Share on Pinterest