Ready to discover the best winter vacations in the US? Whether you're looking to hit the slopes or for something decidedly warmer, these are the destinations you should be heading to.
Whether you want to spend your time freezing your face off or are clinging to the sun for dear life, there's a winter vacation for you in the US. Ready to explore?
Best Winter Vacations in the US
Aspen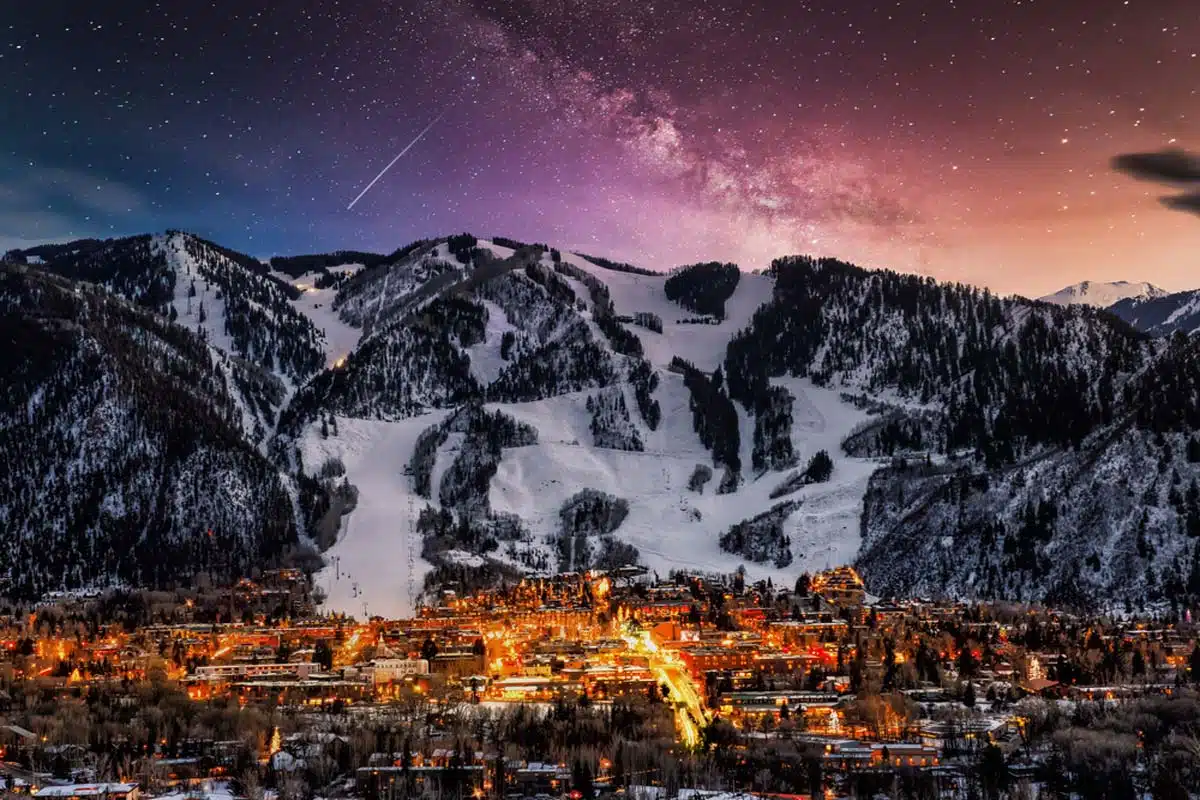 Aspen is one of the best winter vacations with snow in the USA.
The town transforms into a dazzling display of white from the very first snowflake. It then turns into the ski mecca everyone knows it as, with a host of snowsports also available.
Sometimes your legs need a break from zooming down the slopes; Aspen knows this. You can enjoy an exciting alpine rollercoaster, soak in the Aspen sights from a gondola, or ice skate under festive lights at the Aspen Ice Garden.
Snowmobile rides are also available for navigating the Aspen terrain and taking in the mountain sights.
Suggested Place to Stay: Limelight Hotel Aspen.
Fairbanks, Alaska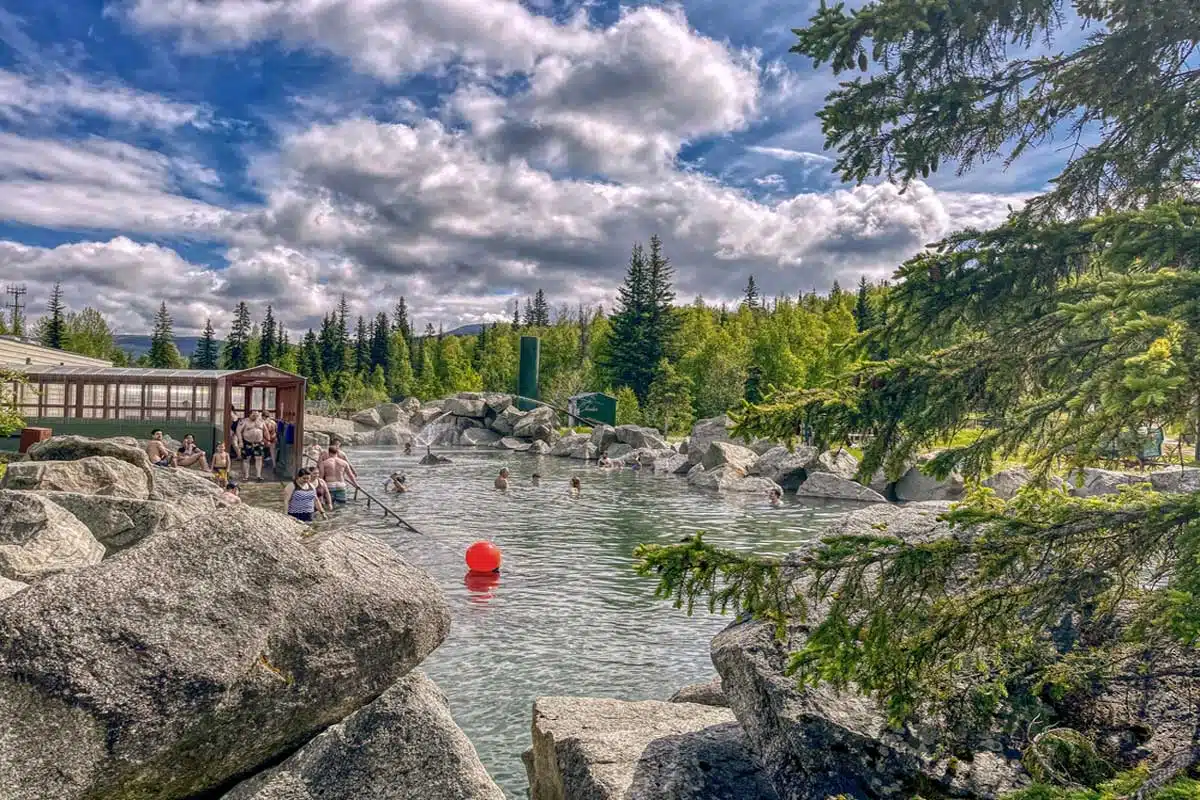 Fairbanks lies along the Chena River and is another of the best winter destinations the USA has to offer. Days are short, the nights are long, and sometimes the sun doesn't even come up to say hi—rude!
However, the warmth of the locals more than helps it be one of the best winter destinations in the USA.
You can make the most of the short days with an action-packed adventure of skiing, snowmobiling, and tubing before seeing the northern lights. For something unique, visit the Ice Museum and view blue ice sculptures.
Suggested Place to Stay: Westmark Fairbanks Hotel.
Key West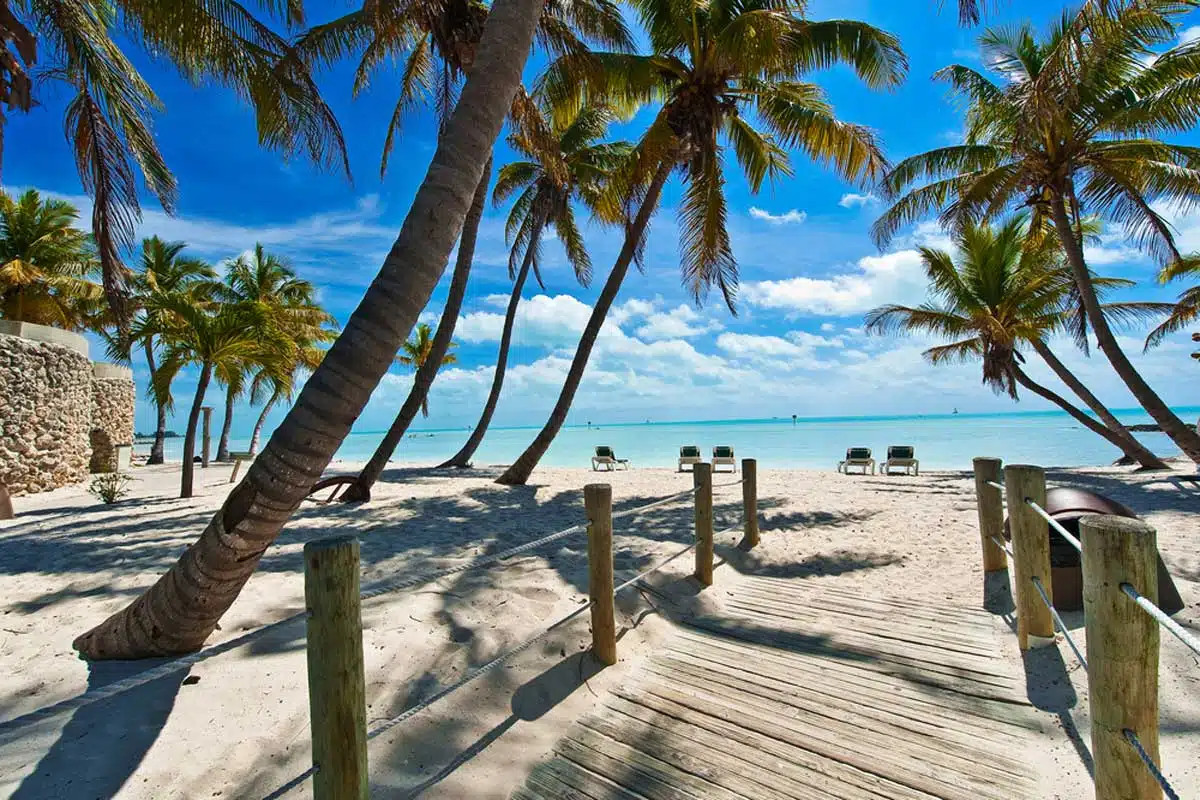 Key West is a remarkable winter sun destination that feels otherworldly. Instead of snowflakes, you get light drizzles. And instead of coats and jackets, people are pulling out shorts and bikinis.
It's one of the best winter beach vacations in the US, so that'll be your playground. There's swimming and water sports galore for anyone not ready to let go of the sun.
Outside the beach, switch between shopping and drinking on Duval Street, or visit the many art galleries and marvel at the incredible street performers.
Suggested Place to Stay: Hyatt Residence Club.
Miami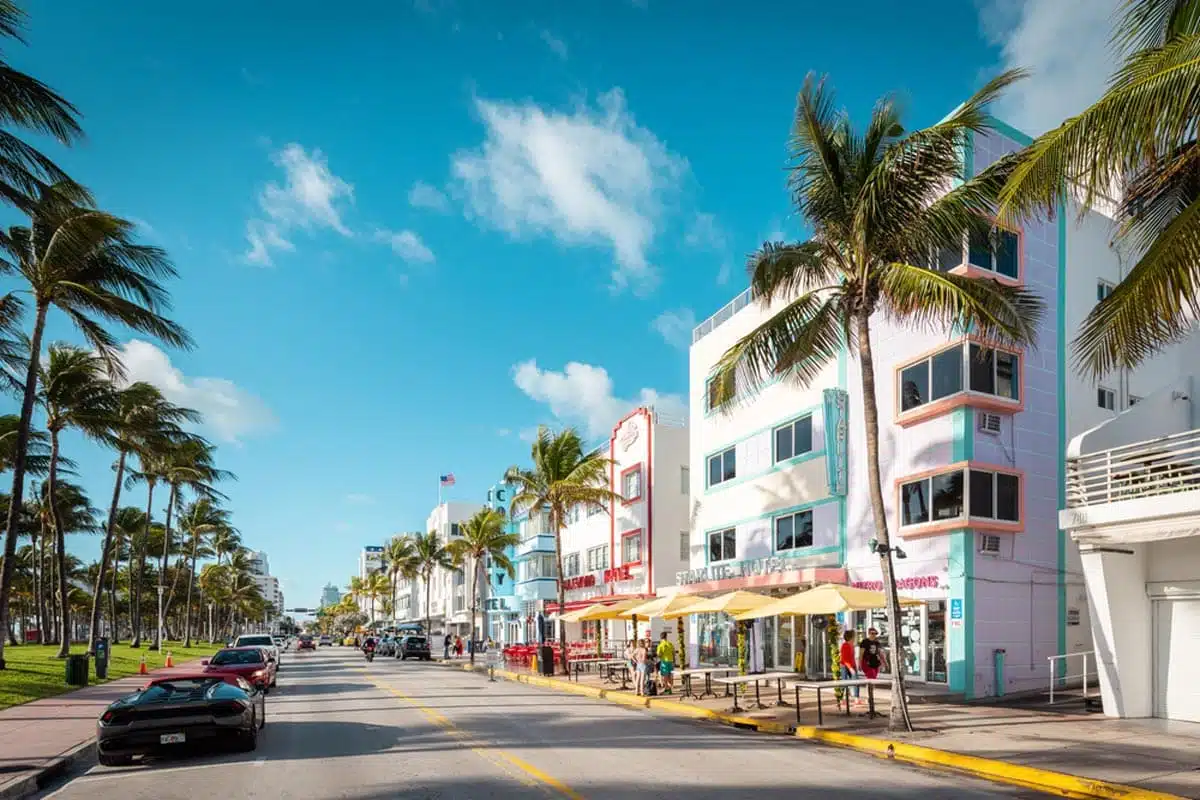 Miami is one of the best winter vacation spots in the US for anyone who loves the outdoors. The city is famous for long sunny days and sandy beaches, but that isn't the only thing it has going for it.
For starters, you can enjoy a scenic cruise perfect for seeing the city from the water or enjoying an unforgettable sunset. The Miami Seaquarium is worth a shout if you love marine life.
The Pérez Art Museum is perfect for art enthusiasts, and the Fairchild Tropical Botanic Garden is a must-visit for nature lovers.
Suggested Place to Stay: The Setai Miami
Big Bear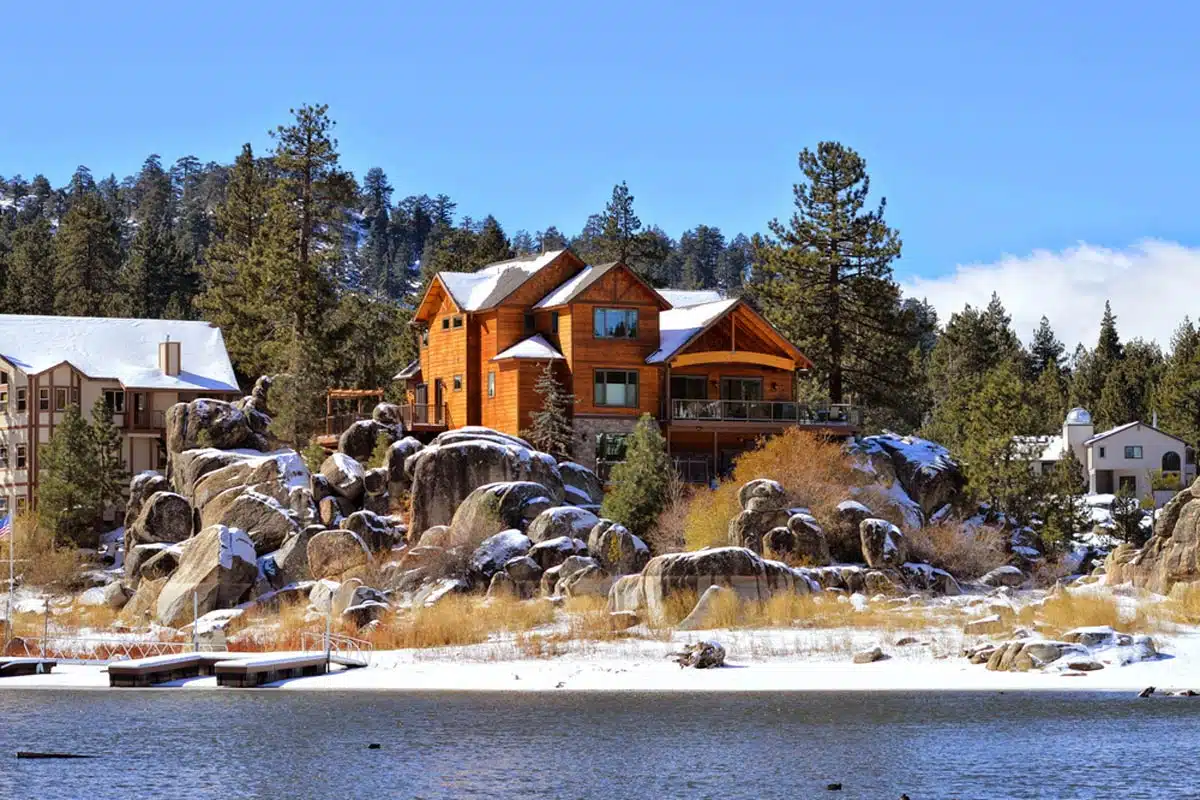 Crisp and fresh air, snow-capped mountains, and frozen lakes await in Big Bear. Don't let the name scare you; bears are pretty scarce here.
It's a snowy paradise so expect the usual: skiing, snowboarding, snowshoeing, tubing, and some snowball fighting with friends. You can also have fun zip-lining across a snowy forest or riding a horse.
When the cold is unbearable, head inside the Bowling Barn for bowling, ice skating, and laser tag. Take the Big Bear sights from the sky through a helicopter tour of the city with various operators available.
Suggested Place to Stay: Holiday Inn Resort
Park City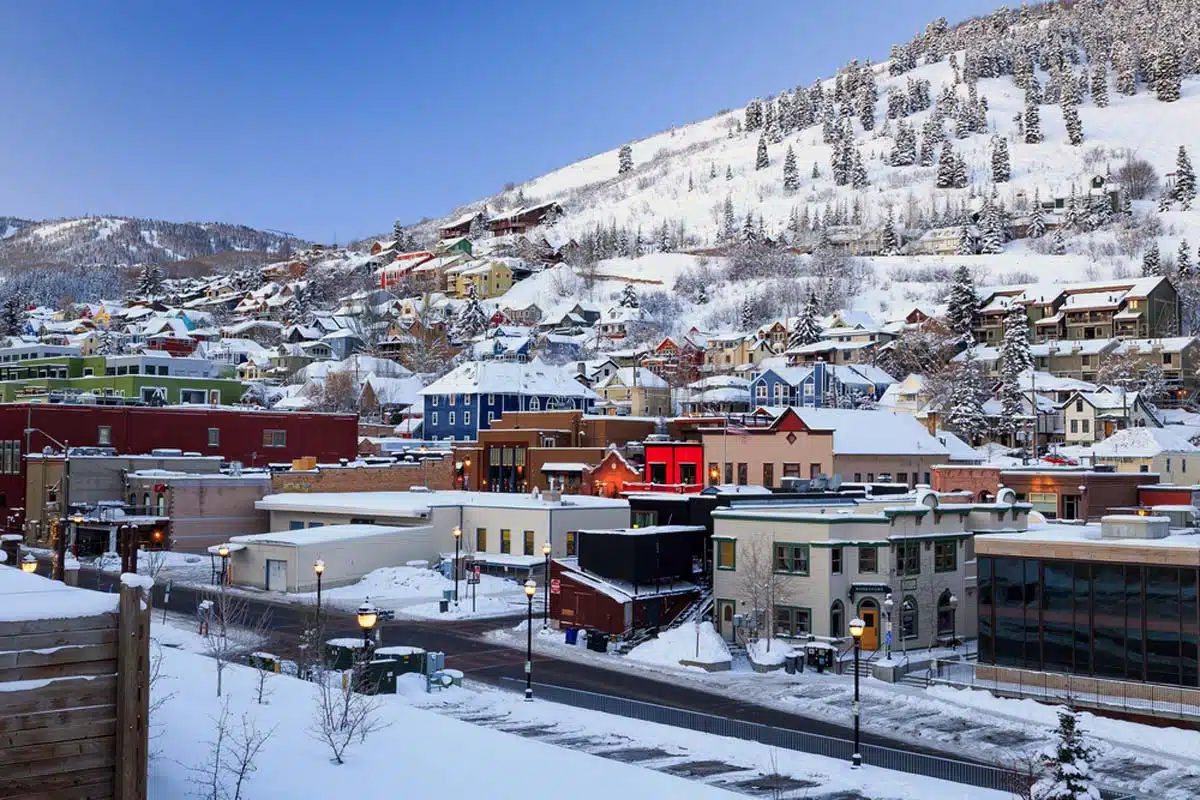 Winter in Park City, Utah is a magical thing. Snow-capped mountains, the chilly air, and the dancing Christmas lights make for a memorable experience—just keep 16 layers of clothing on deck.
Outdoors, you can start zooming down the slopes or take on the snowy meadows which have previously hosted the Winter Olympics. That's "Be an Olympian" ticked off your bucket list, sorta.
The truly adventurous can try their hand at ice fishing or dog sledding or explore the great outdoors snowshoeing.
Suggested Place to Stay: Marriott's Summit Watch
Sedona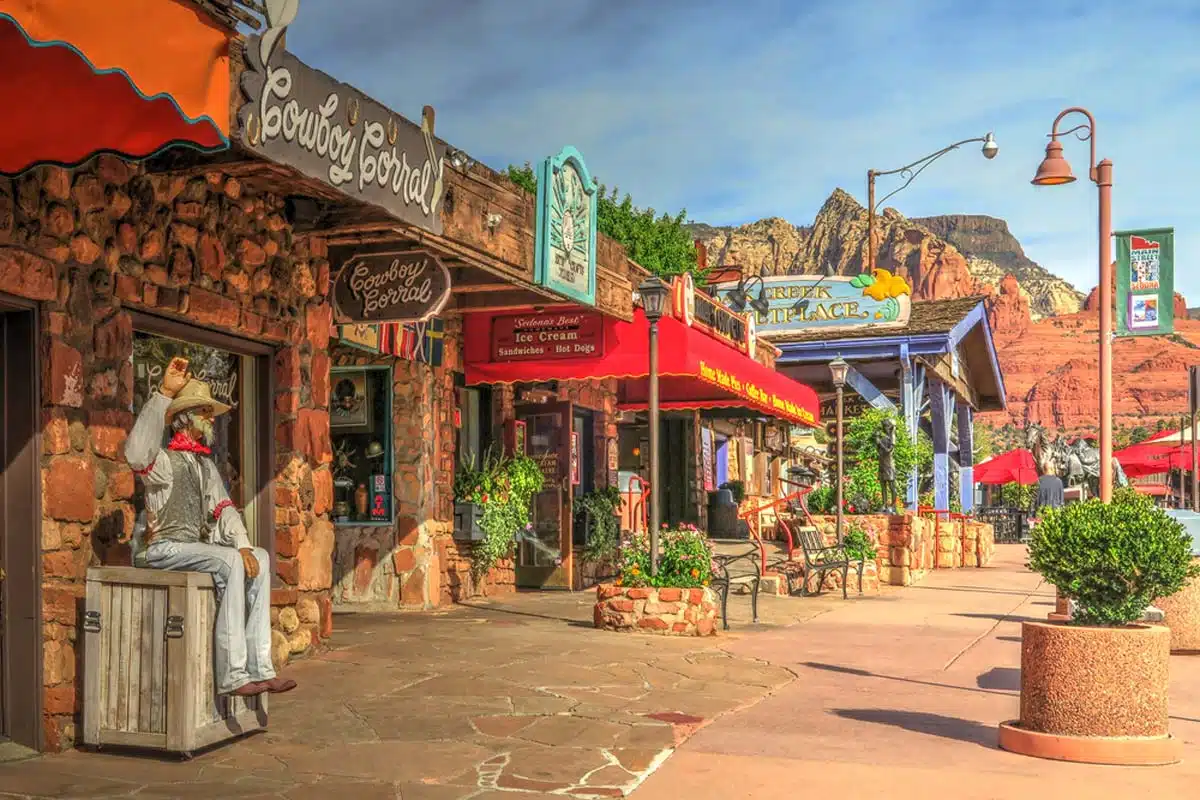 When most people think of Sedona, they envision red rocks and desert heat. However, the city is also a great place to visit during the winter months, thanks to a ton of things to do.
Hike to Bear Mountain, which has a beautiful trail that looks incredible when blanketed under snow. Another excellent spot to hike is the Red Rock State Park, where trees and mountains sit under a sprinkle of snow.
You can obviously take on the slopes at the Snowbowl Ski Resort or explore the backcountry and its hidden gems from the comfort of a Jeep tour.
Suggested Place to Stay: Amara Resort & Spa
New Orleans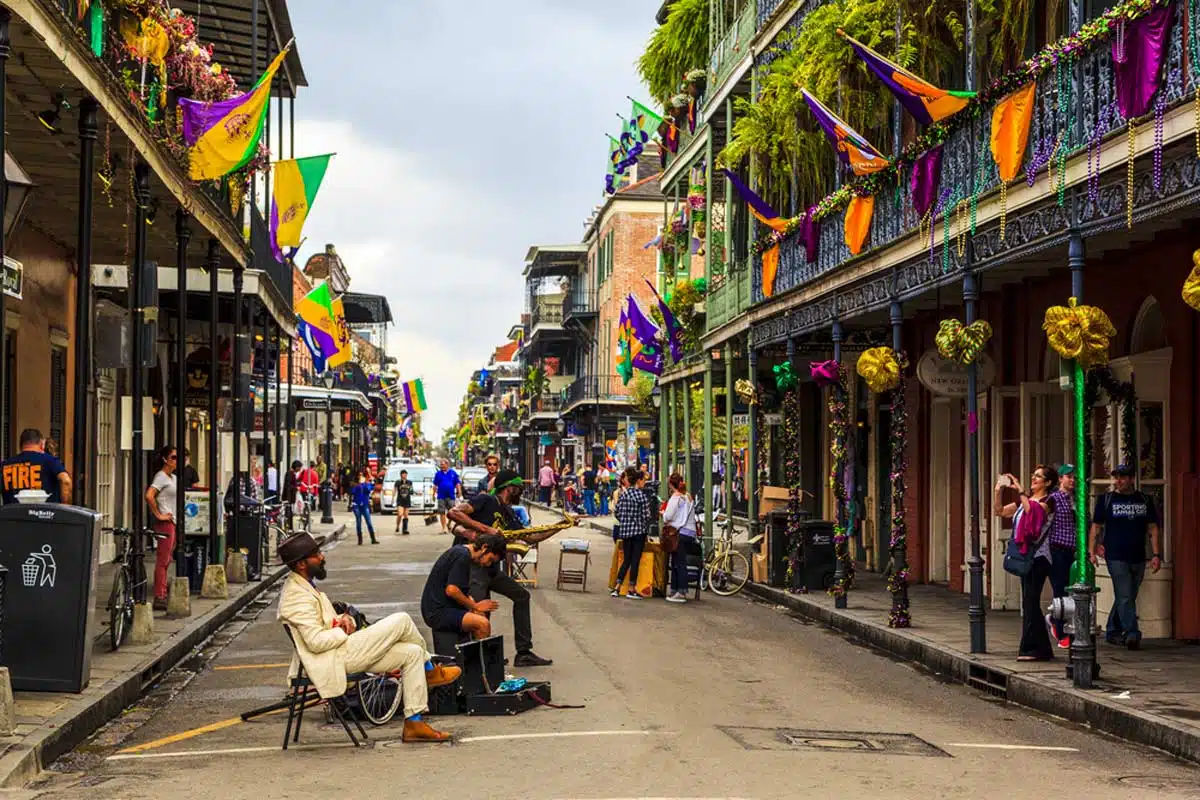 Summer in New Orleans and winter in New Orleans are pretty similar. The city just has fewer tourists and milder conditions during the cold season, along with the popular Mardi Gras at the tail end of winter.
During December and January, many restaurants offer special menus featuring traditional Louisiana dishes. How can you not try the city's famous gumbo or sample some local seafood?
Afterward, put on a light jacket and head to Bourbon Street for its bars and incredible jazz. Great drinks and soothing music—is there a better combination?
Suggested Place to Stay: Hotel Mazarin
Chicago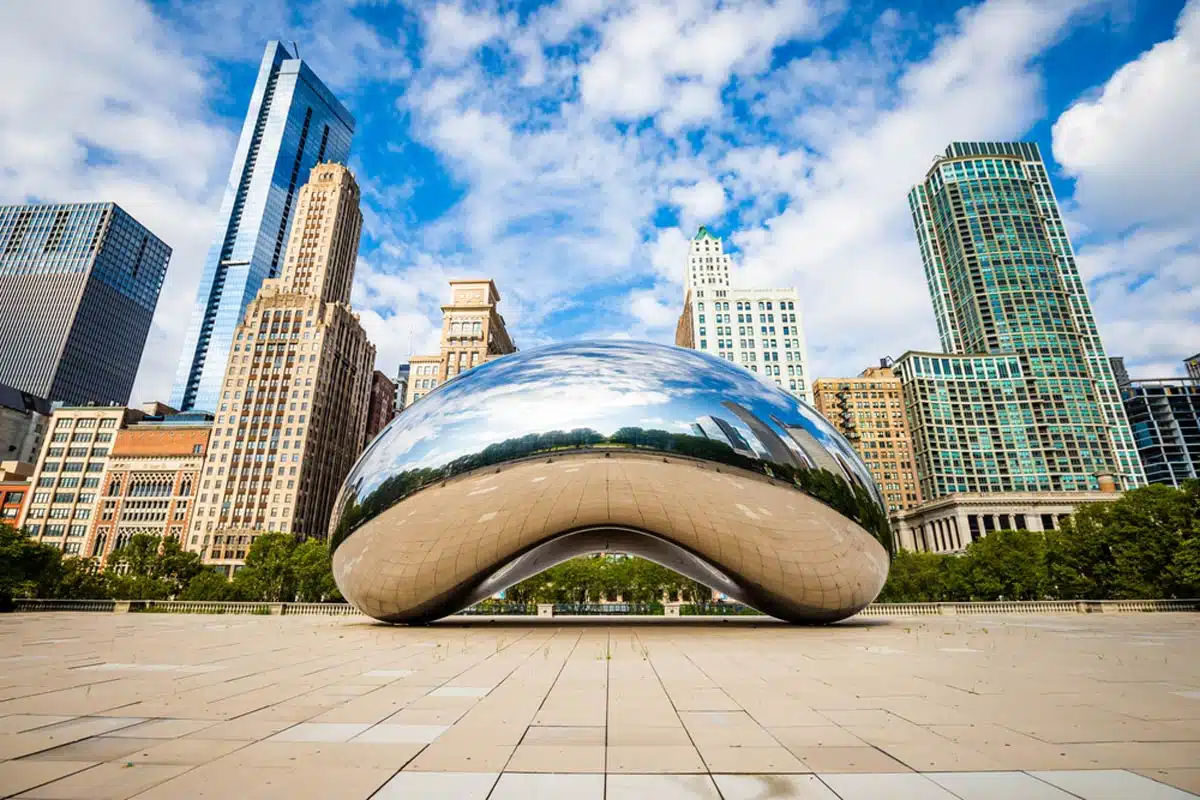 Chicago isn't too ideal in winter, but it has long been one of the best winter vacations in United States history. The Windy City has some crazy wind chills, but they're worth taking on for the twinkling festive lights and delicious food across the city.
Outdoors, you can try your feet ice skating at Millenium Park and take in the city views from its skyscrapers or the Centennial Wheel.
Indoors, you can view awe-inspiring exhibitions at the Art Institute of Chicago or catch a fantastic show at the Chicago Theatre and Performing Arts.
Suggested Place to Stay: The Drake
New York City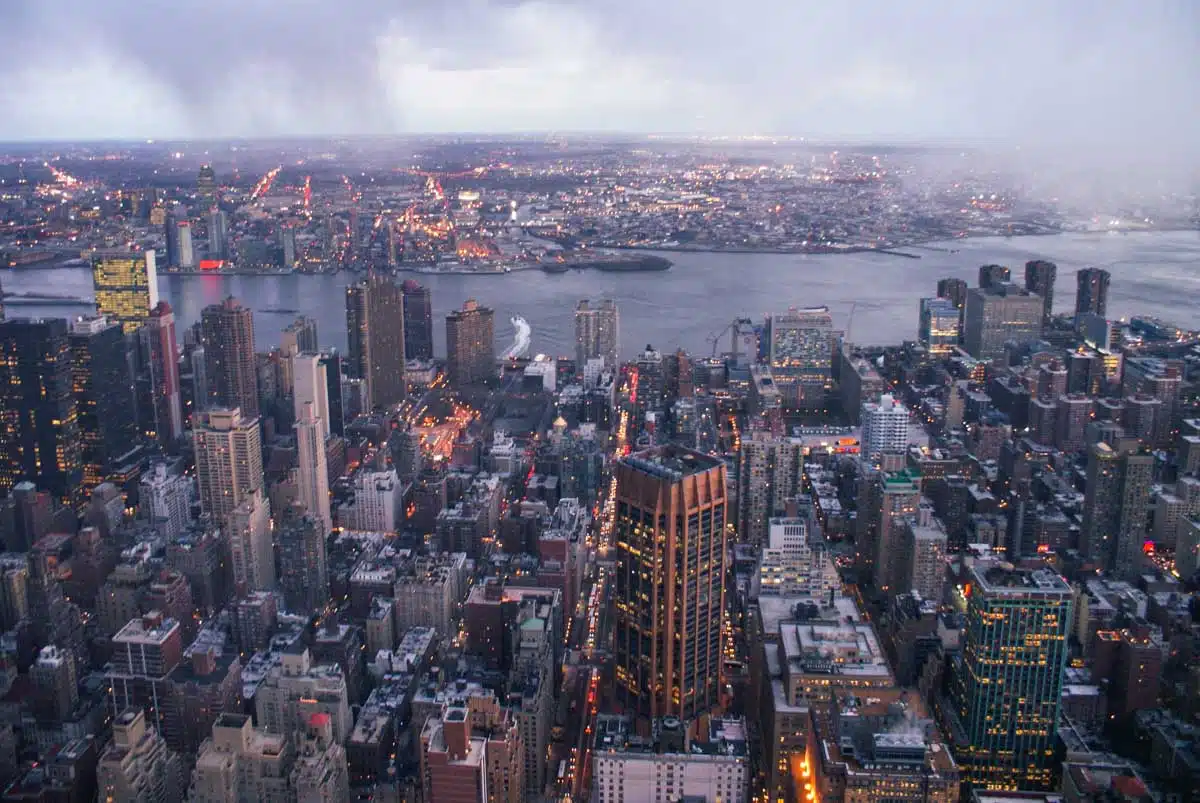 New York City is a magical place during the winter months. The streets are lined with holiday lights, the air is crisp and clean, and there's a palpable sense of excitement in the air. If you're lucky enough to find yourself in NYC during winter, there's a ton to do.
Take on one of the best winter vacations in US history with a stroll through Central Park, which has ice skating fun and diverse eateries. Is it a New York winter vacation without seeing the Rockefeller Centre Christmas Tree lit up in all its glory?
Of course, you also have to bundle up against the cold, trudge through slushy streets, and constantly worry about slipping on ice. But that's all part of the fun, right?
Suggested Place to Stay: Arlo SoHo
San Antonio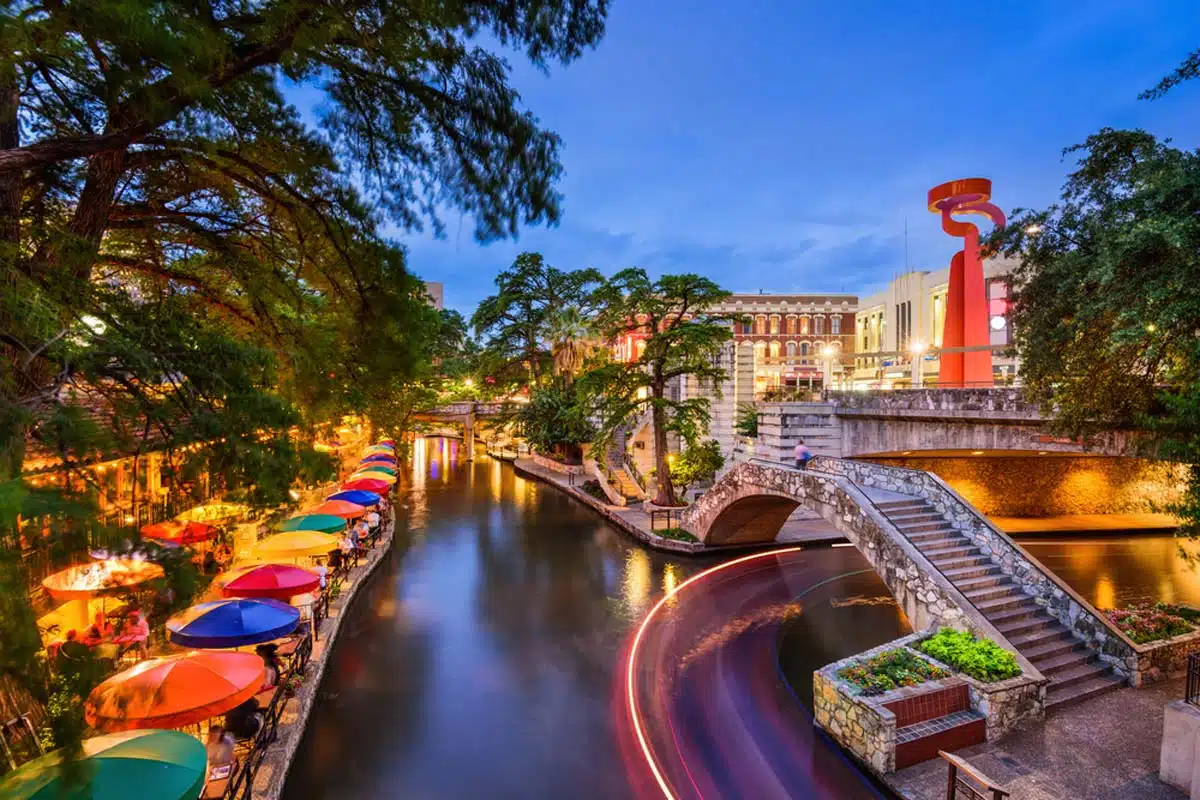 San Antonio is one of the places to go in winter in the USA if you want the best of both worlds. Winter here is strange—you could step out in shorts and a T-shirt just to return home wishing you had brought a coat.
Wacky weather aside, the city is an incredible destination. Its River Walk is even more awe-inspiring when they decorate it for the holidays. In fact, the whole city transforms into a sparkling wonderland as just about everything gets lit up.
Indoors, I recommend heading to the San Antonio Art Museum for its over 35,000 rotating exhibits.
Suggested Place to Stay: Hampton Inn & Suites
Lake Tahoe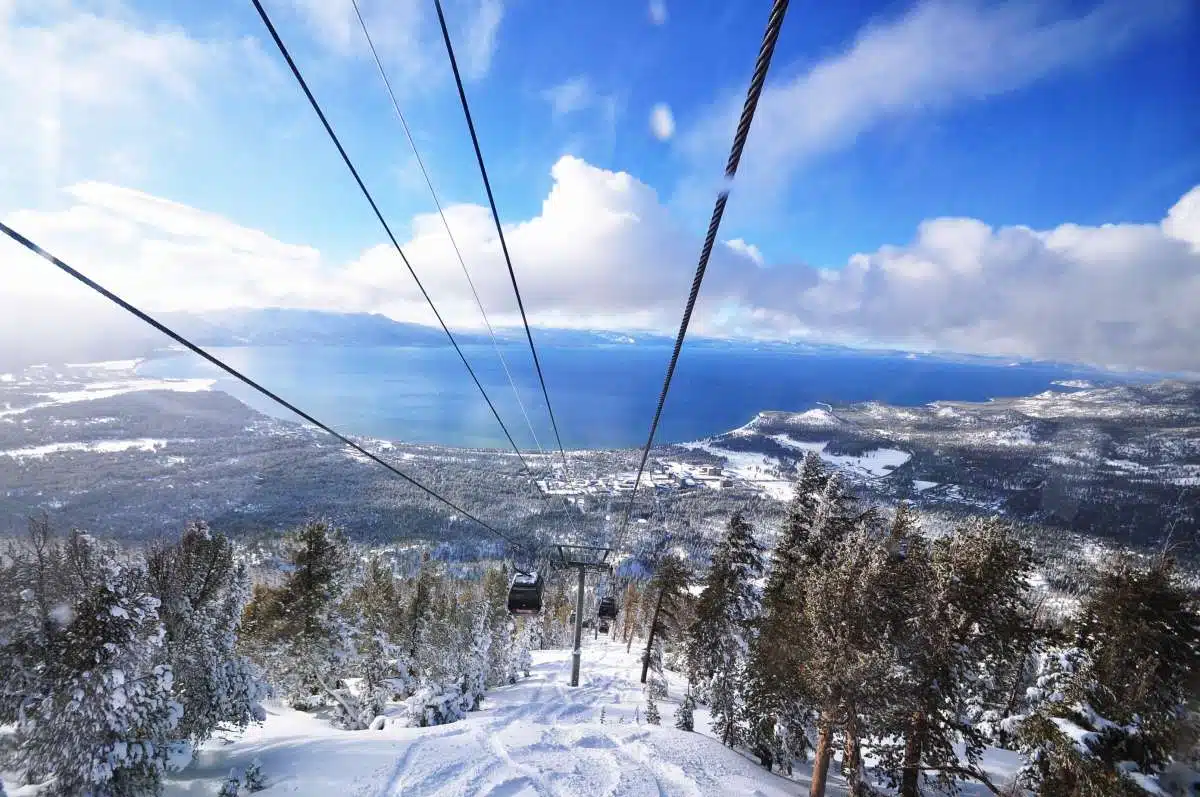 Lake Tahoe is one of the most beautiful places to visit in winter in the USA. When the snow falls, the landscape transforms into a winter wonderland.
During winter, you can snowshoe through snow-covered woods that lead to a glorious frozen part of the lake. There's no need to freeze your feet; there's a scenic gondola ride for seeing Lake Tahoe from a different angle.
If you're brave enough to plunge into the cold waters, you'll have some great hot springs to warm up in afterward.
Suggested Place to Stay: Hotel Azure
Yellowstone National Park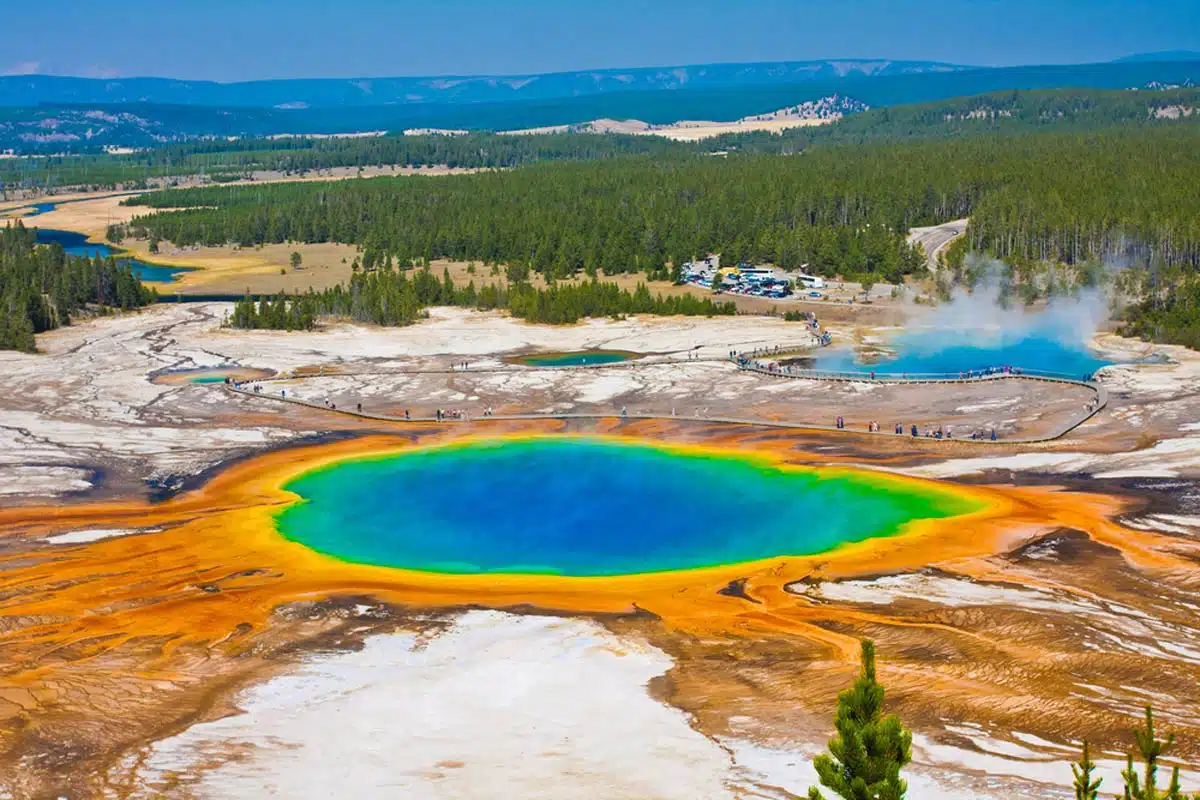 In winter, Yellowstone National Park transforms into a winter wonderland that rewards those who brave the cold with unique scenery. Long gone are the tourists, and you now have the entire park to yourself and a few furry friends.
You can enjoy snowshoeing, cross-country skiing, and wildlife watching in this deserted paradise. When you aren't looking at the steaming geysers, you're probably in awe of the frozen waterfalls. Hear that? It's the sound of envious friends who wish they had joined you here.
For those who prefer to stay on solid ground, there are plenty of snowshoeing trails to enjoy, too.
Suggested Place to Stay: Mammoth Hot Springs
Vail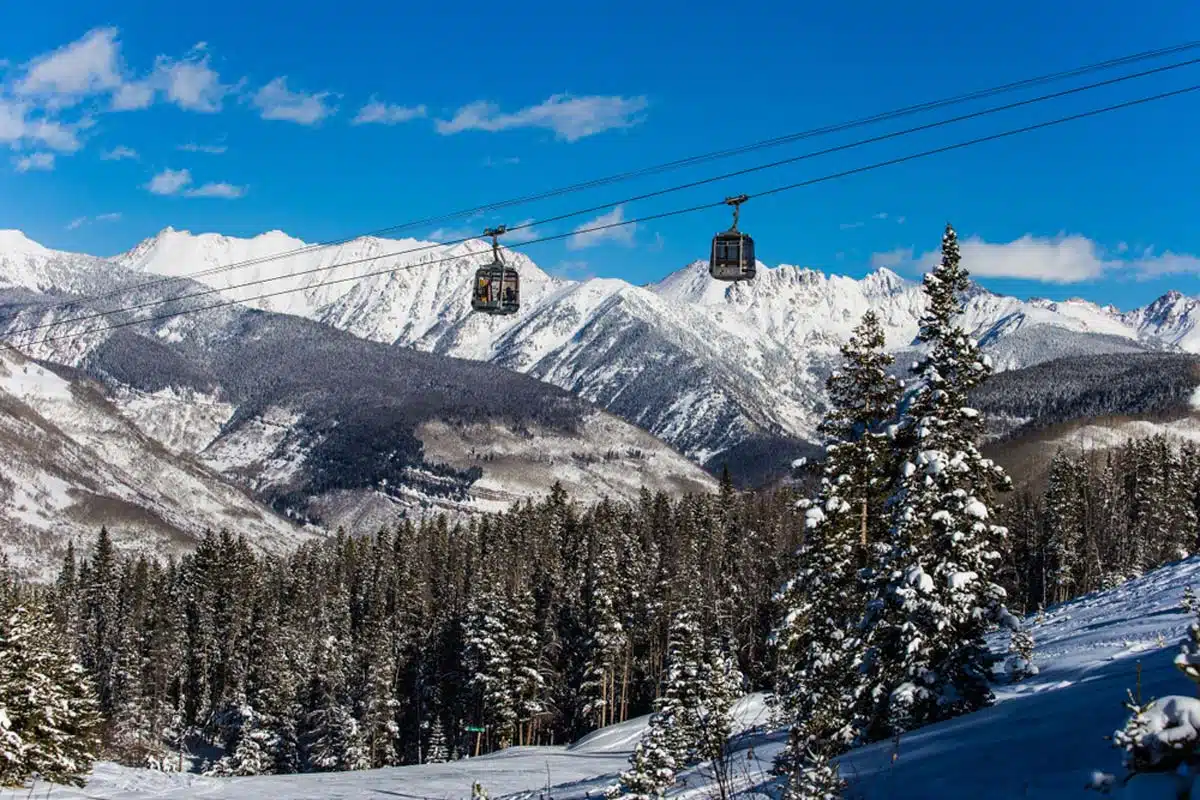 "Hit the slopes, Jack": the slogan of Vail if it had one.
The Colorado city is one of the quintessential USA winter vacations if you're after winter fun spent on the slopes. But it's not just skiing and snowboarding that's the draw here.
You can enjoy your time in Vail fat tire biking, horseback riding, taking scenic gondola rides, or marvelling at the talent on display at the Vilar Performing Arts Center. The Betty Ford Alpine Gardens also transform into a winter wonderland of ice sculptures and twinkling lights.
Suggested Place to Stay: Christiania Lodge
Palm Springs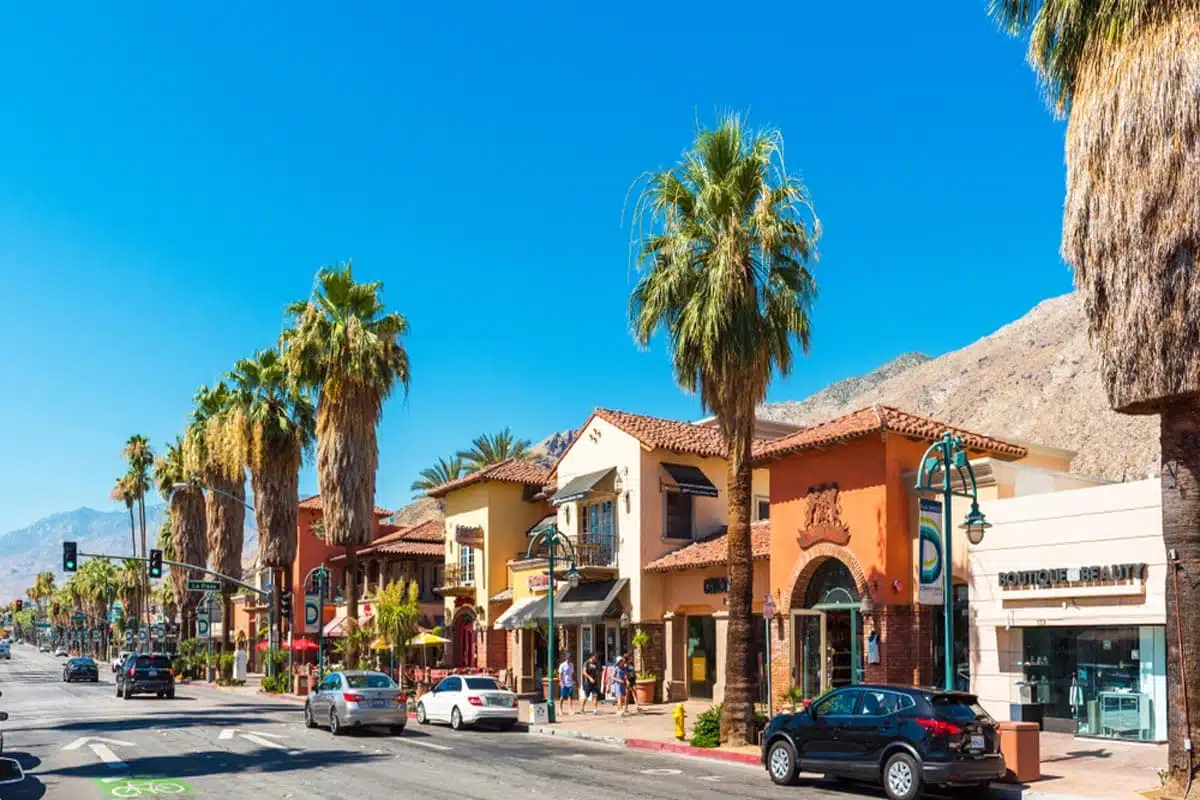 Palm Springs is a great place to escape the winter chill. Sunny weather and an abundance of swimming pools—pretty easy to see why snowbirds love it.
The city is home to a number of museums and art galleries, as well as a vibrant nightlife scene.
You can enjoy hiking outdoors, with the San Jacinto Peak trail the most popular. No need to labour for fantastic vistas, though, with a scenic tramway ride offering picturesque views. There's also golfing, horseback riding, and vintage shops in Old Town.
Tip: For more, check out my guide to cool things to do in Palm Springs.
Suggested Place to Stay: Caliente Tropics.
St. John, US Virgin Islands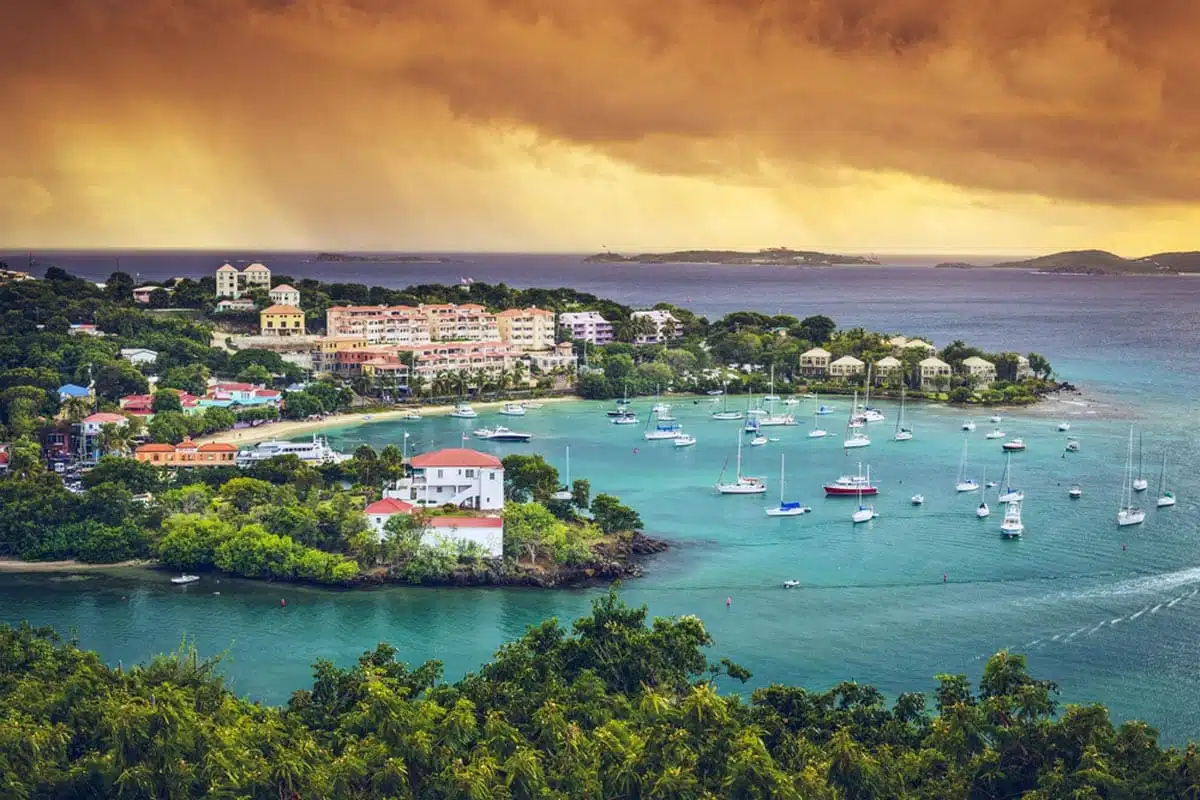 While outside the official geography of the US, St. John is the perfect escape from the harsh winter conditions. So, yes, I'm cheating a little here, but trust us, it's worth it.
There's plenty of sunlight, and the days are pretty long, offering you the time you need to enjoy the outdoors.
Head to Trunk Bay for snorkelling fun or enjoy staple delicacies like fish and fungi. You can also head to the Virgin Islands National Park with hiking, swimming, and boating waiting.
Suggested Place to Stay: Hibiscus Suite at Sunset Serenade.
Savannah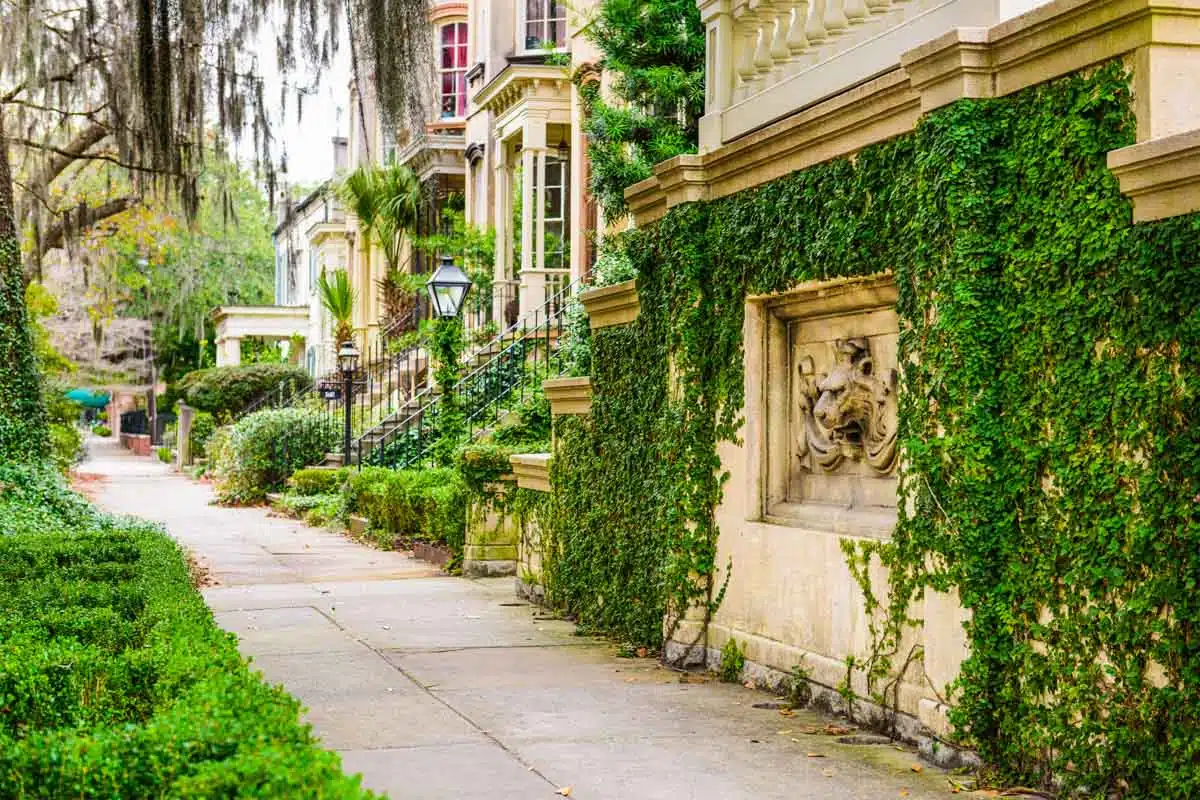 Savannah is one of the best US winter destinations if you want to be outside in a city destination. The mild temperatures are perfect for visiting Forsyth Park, whose fountain looks majestic when illuminated in holiday lights.
Before admiring the stunning flora at the Coastal Georgia Botanical Gardens, you can stroll through its cobblestone streets and stop for Savannah dishes like shrimp and grits. When temperatures drop, head indoors with stops at the Jepson Centre for Arts or the Savannah History Museum.
Suggested Place to Stay: Hamilton Turner Inn
San Diego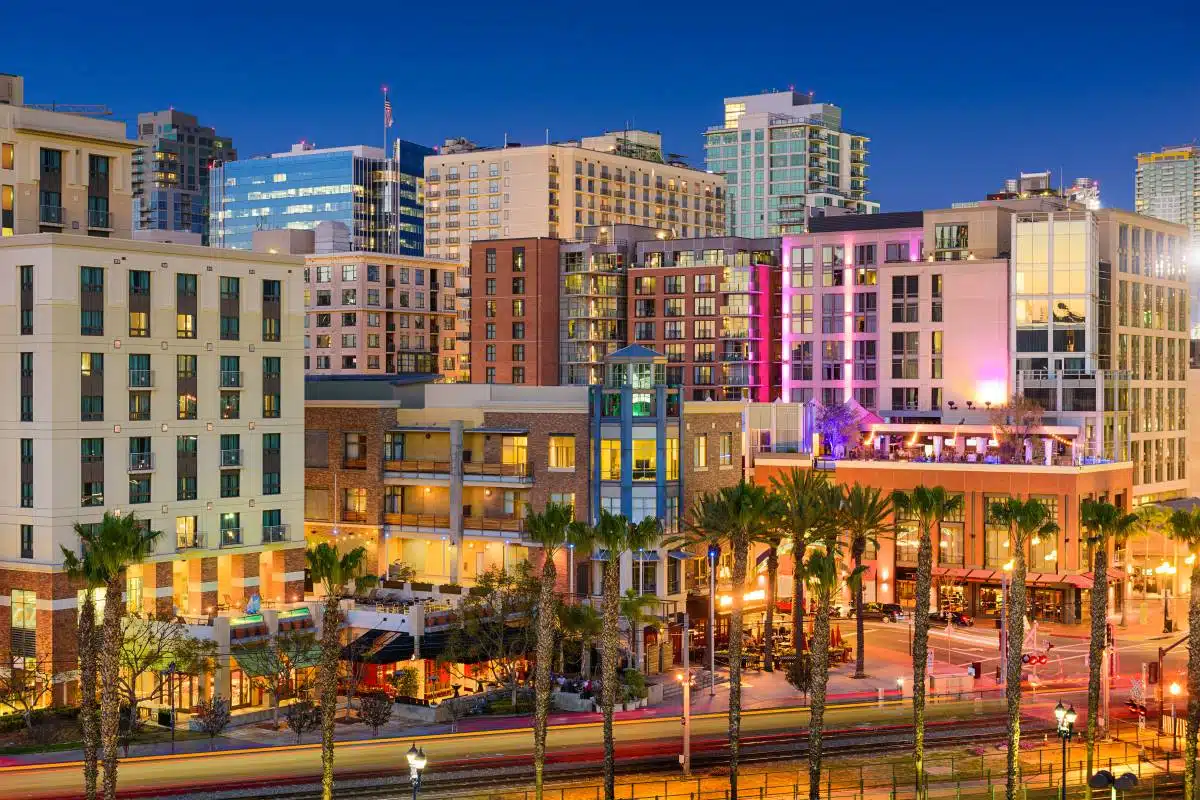 Ask a San Diego local, and they'll tell you that winter is the time of year when they break out their sweaters and scarves just to take them off a second later.
One of the best warm winter vacations in the US, San Diego has a stunning coastline perfect for lazing as a beach bum or getting active by snorkelling.
The theme parks and art galleries will keep you entertained during the day, and a buzzing nightlife takes over for the night shift.
Suggested Place to Stay: Andaz San Diego
San Juan, Puerto Rico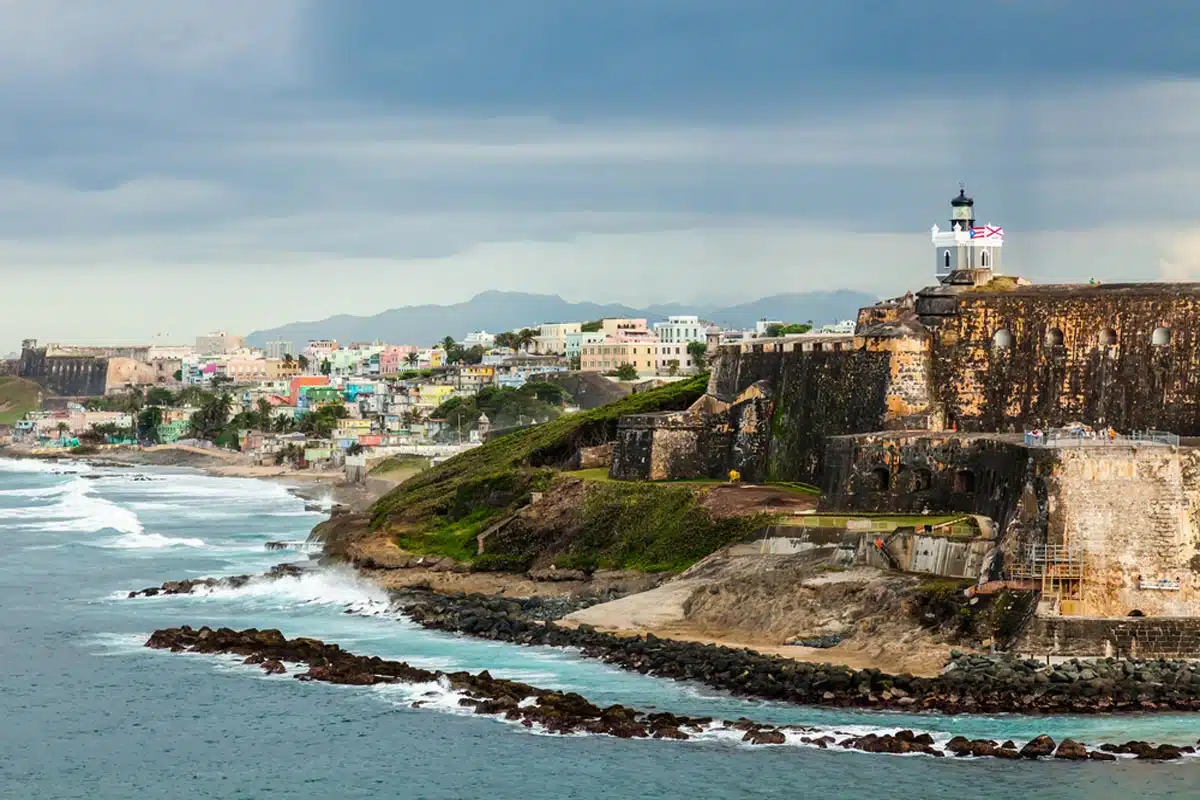 If you thought you were a festive person, wait until you visit San Juan and its warm conditions (and incredible beaches). The locals here are nuts about the festive season, and I'm talking more than just decorations and lighting.
The festive period lasts two whole months. From December to February, the streets of Old San Juan have lights and garlands. And to top it all off, a February festival takes over with parade floats, live music, and food stalls selling Puerto Rican delicacies.
Suggested Place to Stay: Hotel Villa del Sol
Las Vegas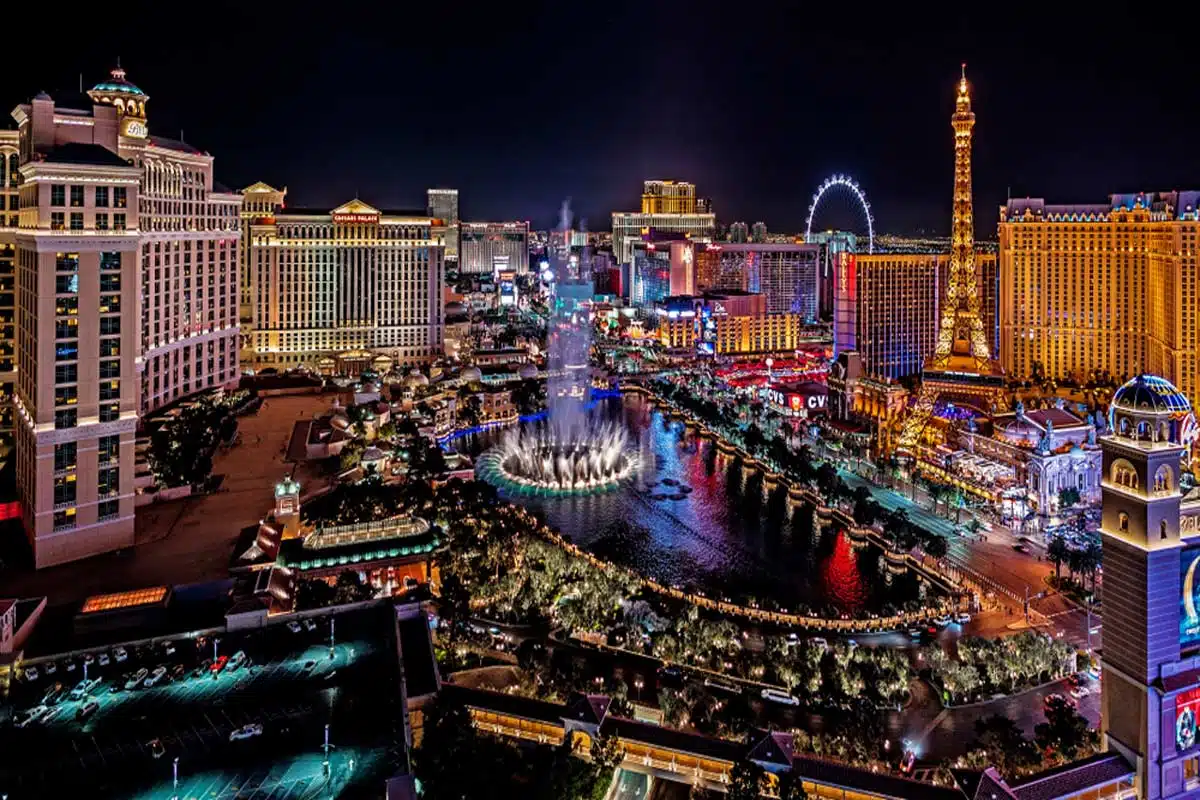 Las Vegas is perfect for escaping the winter cold, with most of its attractions found indoors. When here, you can head to the Smith Centre for live shows, enjoy a vibrant nightlife, and the daring can go indoor skydiving.
With warm winters, you can also have fun outside. The High Roller, for example, is a 550-foot-tall Ferris wheel that offers stunning views of the Las Vegas Strip and surrounding mountains.
Winter is also a great time to visit Red Rock Canyon, where you can hike, rock climb, and enjoy the area's unique natural beauty. And, of course, no trip to Las Vegas would be complete without stopping by a casino.
Suggested Place to Stay: MGM Grand
Practical Tips Before Choosing One of the Best Places to Visit in Winter in the USA
Stack up on the layers; even the warmest destinations can get frigid. For more tips, check out this winter packing list.
Certain areas experience heavy snowfall, which leads to road and resort closures, so keep an eye on closure-related news.
Winter Destinations USA: Map
Places to Visit in the Winter in the USA
Love This? Save and Share on Pinterest