Ready to discover the best hotels in Porto? Explore the city's sleek and stylish accommodation.
The second-largest city in Portugal, Porto has a flair few can compare with. It's one of those places you have to see to believe. Which, if you're reading this, I'm assuming you plan on doing.
Mixing evolving industry, eye-catching ocean suburbs, and mediaeval architecture, the only thing standing between you and a dream getaway is choosing where to stay. That's where I come in.
I've done the heavy lifting by narrowing down your accommodation options to the best of the best. So let's get you checked in.
Best Hotels in Porto: At a Glance
Best Hotels in Porto
The Yeatman
£££
Vila Nova de Gaia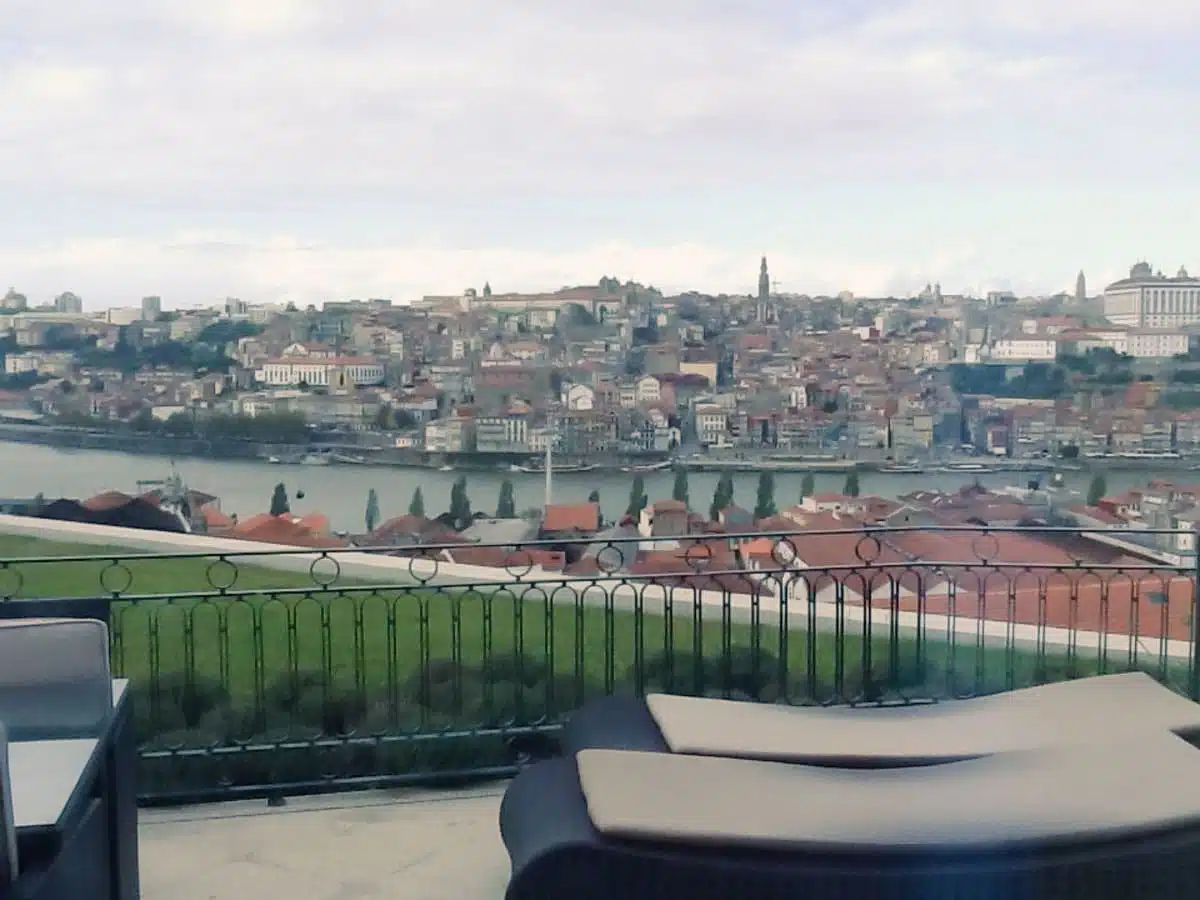 One of the most stunning hotels in Porto isn't actually in Porto. Sitting across the Douro River in Vila Nova de Gaia, The Yeatman hotel, Porto, sets a massive benchmark. A 5-star showcase of opulence, it's a landmark in its own right.
You'll find heaven on Earth at The Yeatman if you're a wine enthusiast. It features a massive decanter-shaped swimming pool and a 25,000-bottle wine cellar as a testimony to this.
Individually decorated rooms boast subtle themes and are spacious with stunning terraces that overlook the pool towards Porto. When it comes to cuisine, the 2-Michelin star in-house restaurant is your go-to. For some unwinding, opt for a spa treatment at Caudalie Vinotherapie Spa.
Maison Albar Le Monumental Palace
££
Avenida dos Aliados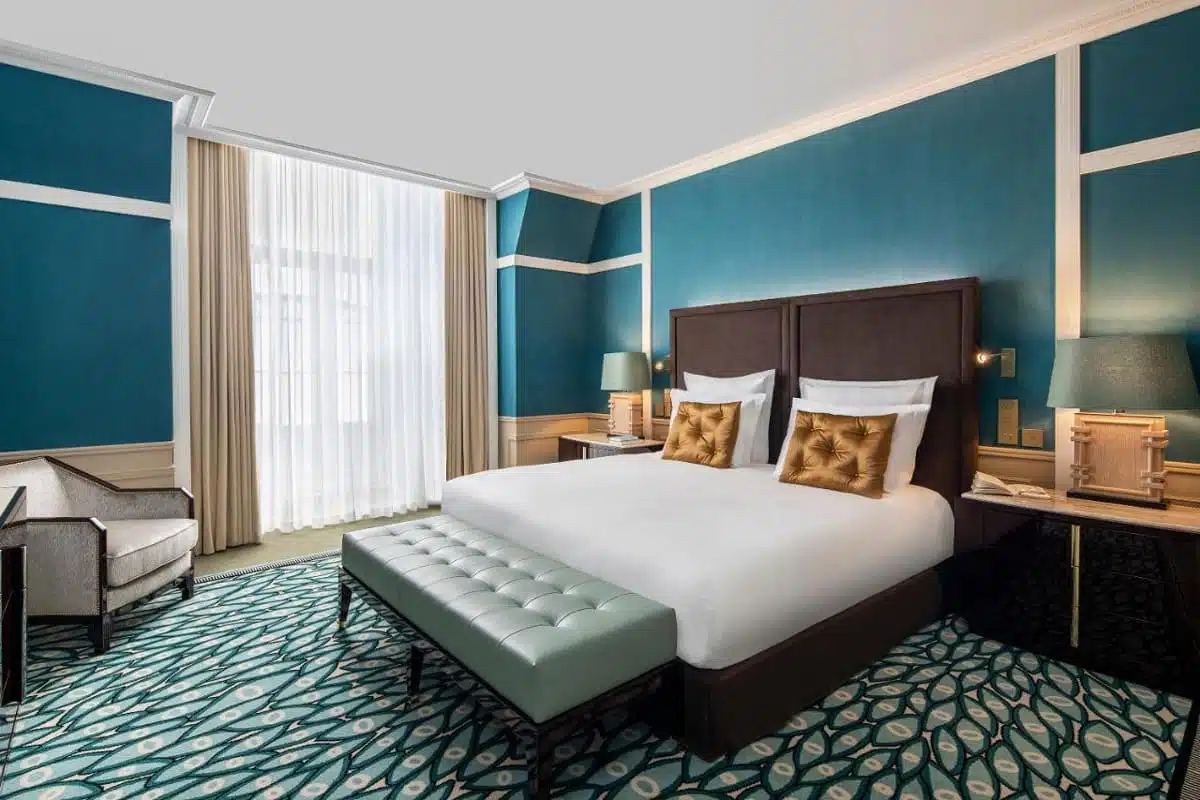 One thing about the best Porto hotels is their love of classic luxury. A poster child of this is the grand and imposing Maison Albar Le Monumental Palace. A relatively new kid on the block, it effortlessly blends art deco elegance with authentic Porto influences.
Within walking distance of Porto's famous Rue des Galeries de Paris, the grand scheme of this property perfectly mimics its surroundings. Inside are 63 rooms and 13 suites, each stylishly decorated in muted tones and splashes of blue shading.
On-site, you have the striking Nuxe Spa with a spectacular indoor pool and the Brazilian and Japanese fusion restaurant, Yakuza by Oliver.
Porto A.S. 1829
£
Ribeira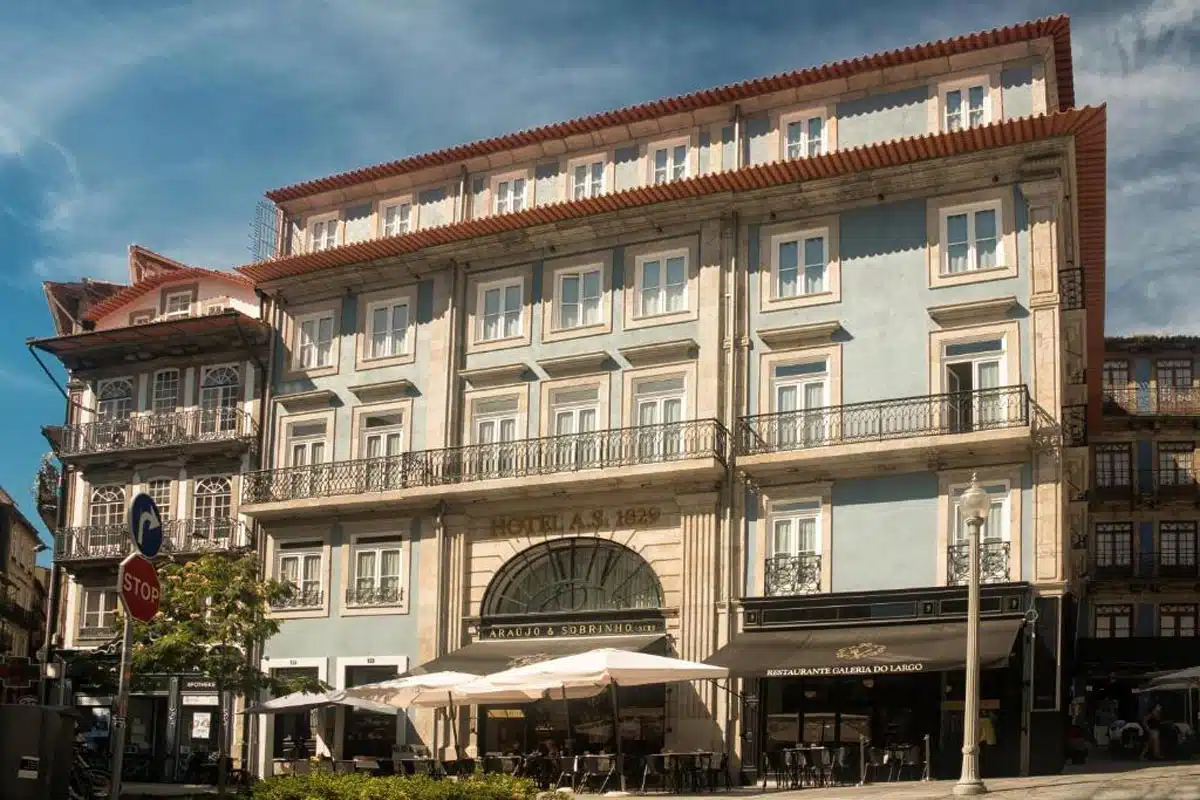 When shopping around for the best boutique hotel in Porto, look no further than Porto A.S. 1829. The property opened in 1829 as a print and stationery shop by brothers Araujo and Sobrinho. Today it is still a family-owned business, albeit a distinct hotel and not the shop it once was.
Offering you a prime location close to highlights such as the Douro River, Palácio da Bolsa, and Palácio da Bolsa. As historic as the area it is in, inside the hotel, you'll find touches displaying its own.
The 41 rooms of Porto A.S. 1829 feature stylings in tranquil shades of grey and green with massive windows that create a lofty atmosphere. Then, of course, there are its finer touches. Some rooms feature freestanding soaking tubs, others include original writer's desks, and some include vintage typewriters.
Torel Palace
££
Rua de Entreparedes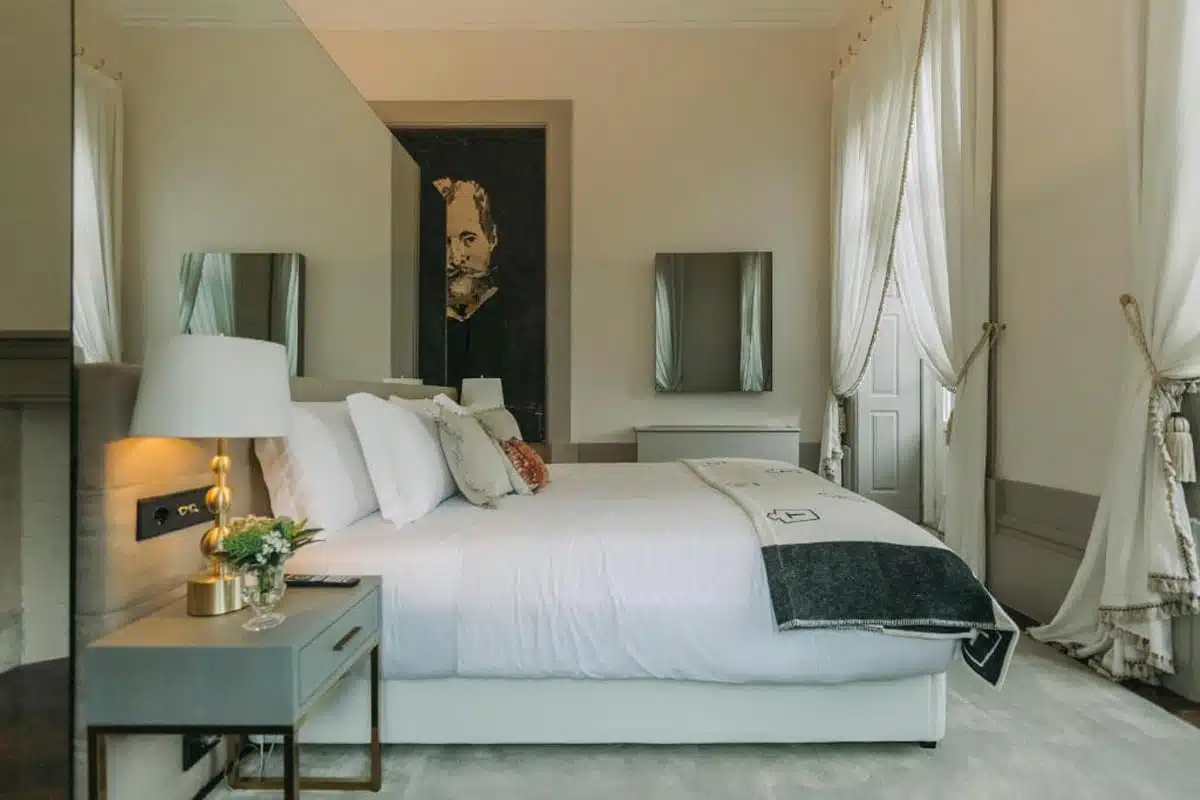 A 19th-century building restored to house the opulent Torel Palace Hotel, it's easily one of the best hotels Porto has to offer. The crown jewel of the property is the perfect and flamboyant skylight visible from the lobby.
This property, similar to Porto A.S. 1829, showcases a love for literary history. Named after many famous Portuguese authors, each room is unique. With tasteful decor and styling, the 25 guest rooms exude luxury.
To treat your tastebuds, look no further than the in-house restaurant, BLIND. Serving delicious cuisine made from locally sourced produce, you're in for a meal you'll never forget. The restaurant even includes a secret terrace with an emerald-green swimming pool.
Pestana Porto A Brasileira
££
Baixa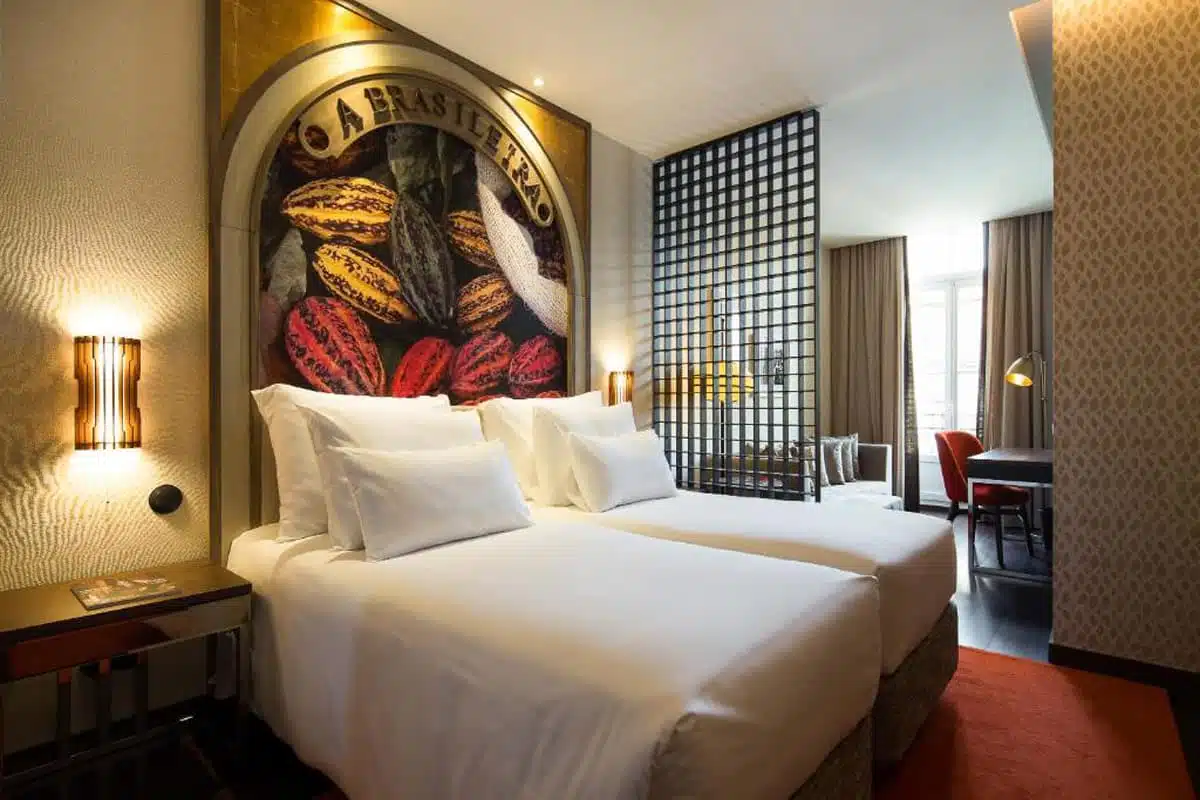 If you're looking for one of the most eclectic and memorable hotels in Porto's city centre, the Pestana Porta A Brasileira answers your prayers. Designed by Brazilian visionary Jaime Morais, the hotel is the personification of a treat to the senses.
Every floor of this majestic property aims to entice all of your senses, with each focusing on a different spice brought back to Portugal during colonial times. From chocolate to pepper, expect complete sensory immersion.
The hotel sits atop the Café A Brasileira, which has both local and international renown for its exquisite coffee selection. Throughout the many belle époque elements, visually entice you.
InterContinental Porto
££
Baixa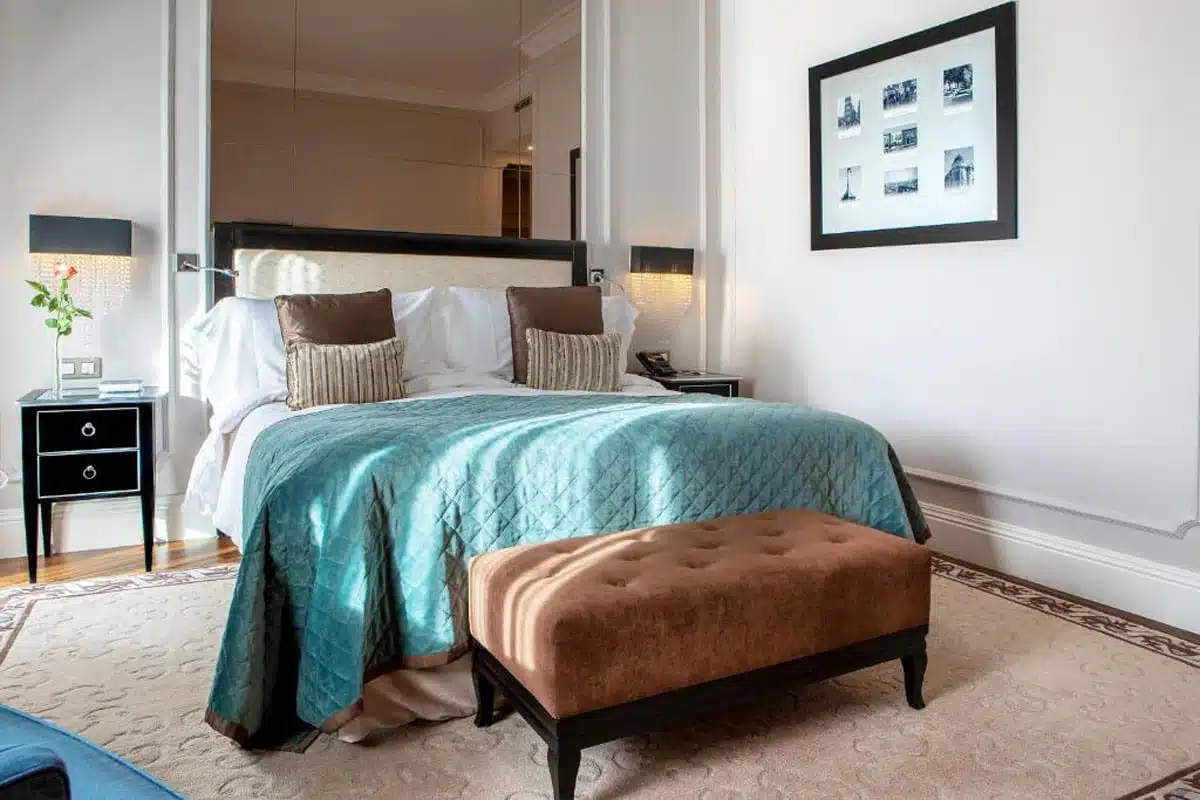 One of the most enjoyable things to do when in the city is to go sightseeing. When you're staying at the InterContinental Porto, most city attractions lie just outside your doorstep.
Housed within an 18th-century national monument, the Palacio das Cardosas, this property is a big hitter. Drawing from its historical heritage, the entire hotel features Neoclassical design elements.
From the marble flooring and stunning chandeliers in the lobby to the room interiors, elegance is the name of the game. The on-site cocktail lounge, Bar das Cardosas, replicates a British library serving tantalising cocktails, while at Astoria, you can dine on modern Porto delicacies.
Torel 1884
£
Ribeira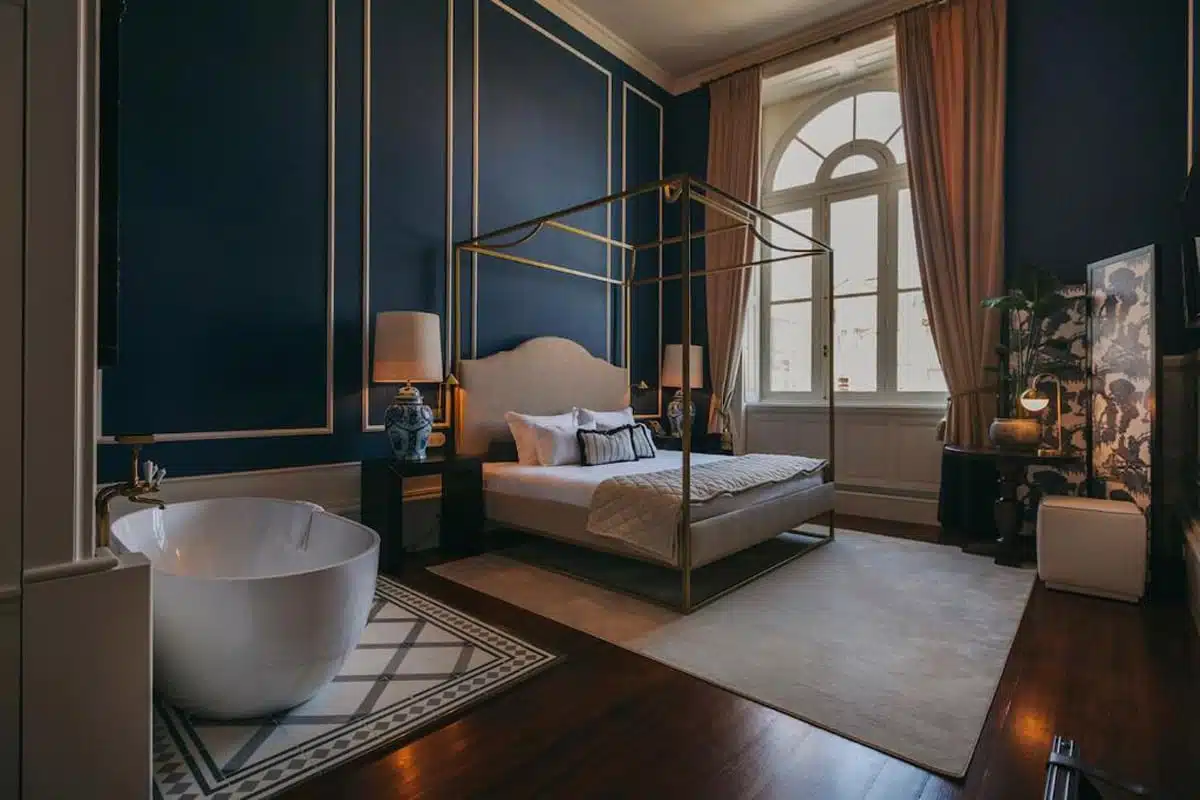 What was once a 19th-century palace is now the stunning and luxurious Torel 1884 Hotel. Instantly recognisable by the grand staircase which winds through the building's centre, most elements inside are reminiscent of its history.
Consisting of only 12 guest rooms, each is a lavish experience. Decorated in tones of dark blue and muted browns, premier features include high ceilings and stand-alone bathtubs. It also weaves aspects of colonial history in each room, including coffee, spices, and even exotic birds.
While you're not lounging in your room or exploring the city, the on-site wine bar offers a fantastic spot for a drink.
Pestana Palácio do Freixo
££
Campanhã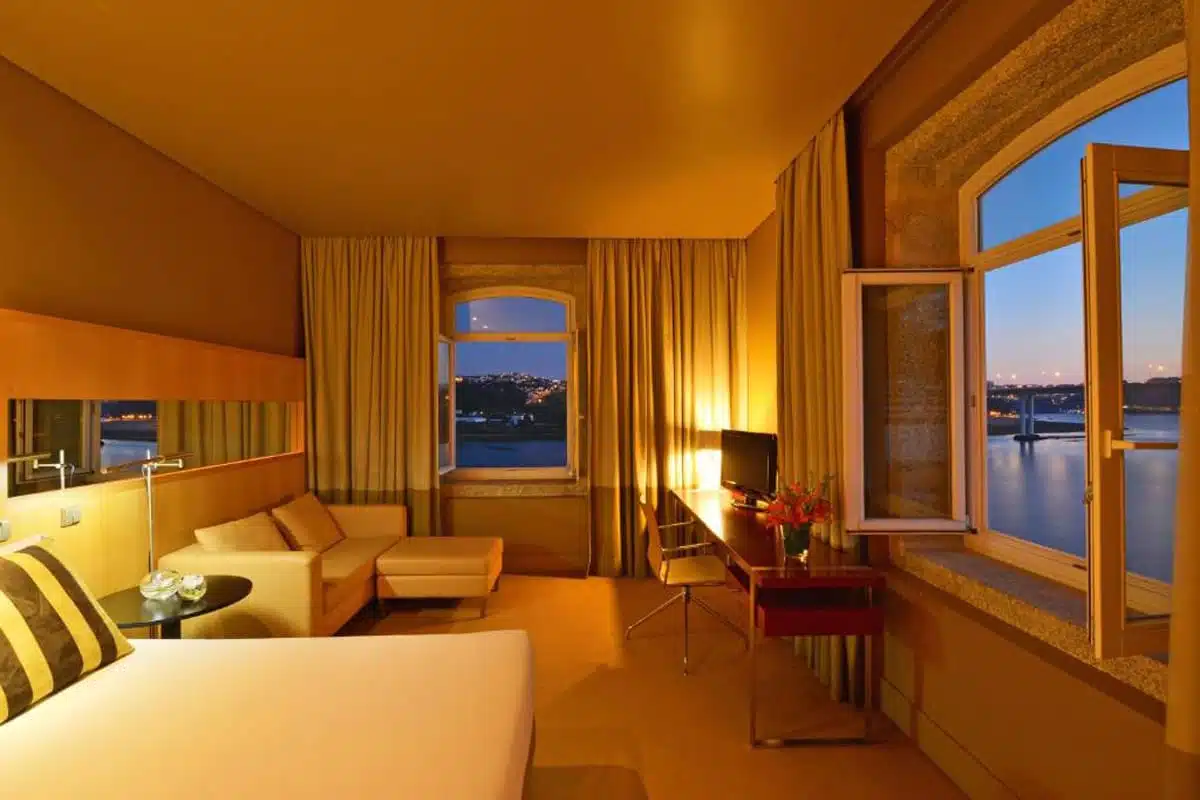 Should you fancy yourself as somewhat of an aristocrat, then a stay at the Pestana Palácio do Freixo provides a luxurious experience. A striking exterior welcomes you to this 18th-century palace which sits downriver from the city centre.
It's one of the best luxury hotels in Porto, with a staggering 87 rooms, set between two separate buildings, taking posh living to the next level. Design features such as frescoed ceilings and gold-trimmed mirrors make each room a great respite after touring the city.
Now, if you're keen on spending a day indoors, the hotel has a stunning infinity pool, heated indoor pool, and sauna. For meals, the on-site restaurant focuses on traditional Portuguese cuisine.
PortoBay Teatro
£
Baixa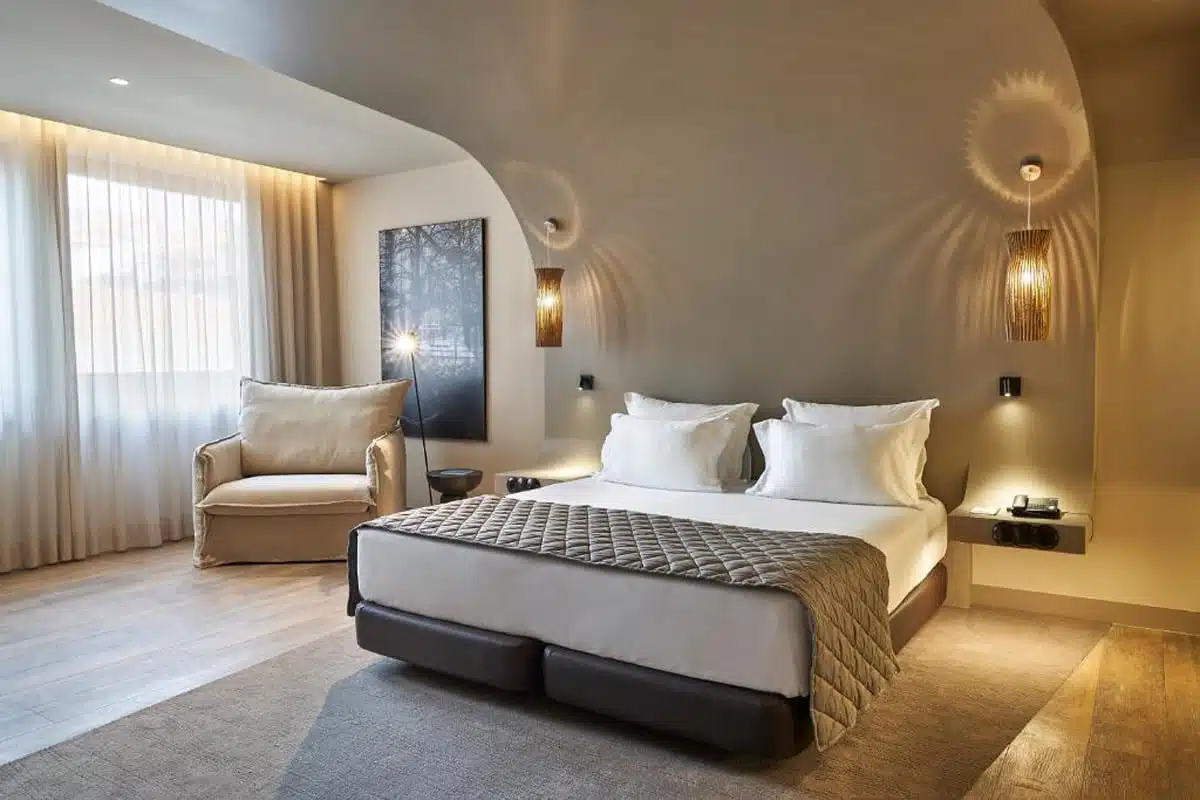 Built on the site of the Baquet Theatre, dating back to 1859, the PortoBay Teatro comfortably claims the top prize as a cheap hotel in Porto. Cheap, yes, but elegant and sophisticated, one would expect to come with a higher price tag.
Throughout, you'll find theatrical-themed decor in keeping with the rich history of the building. While inside any of the 74 spacious rooms, bronze and golden tones detail every inch. For some traditional Portuguese home cooking, Palco has an extensive menu.
Once you've had your fill of the hotel, venture out into the heart of Porto, with many of the historical centre's attractions a stone's throw away. Spend the day exploring icons in the area of Baixa, and retire to your comfortable room at night.
Sheraton Porto Hotel & Spa
££
Boavista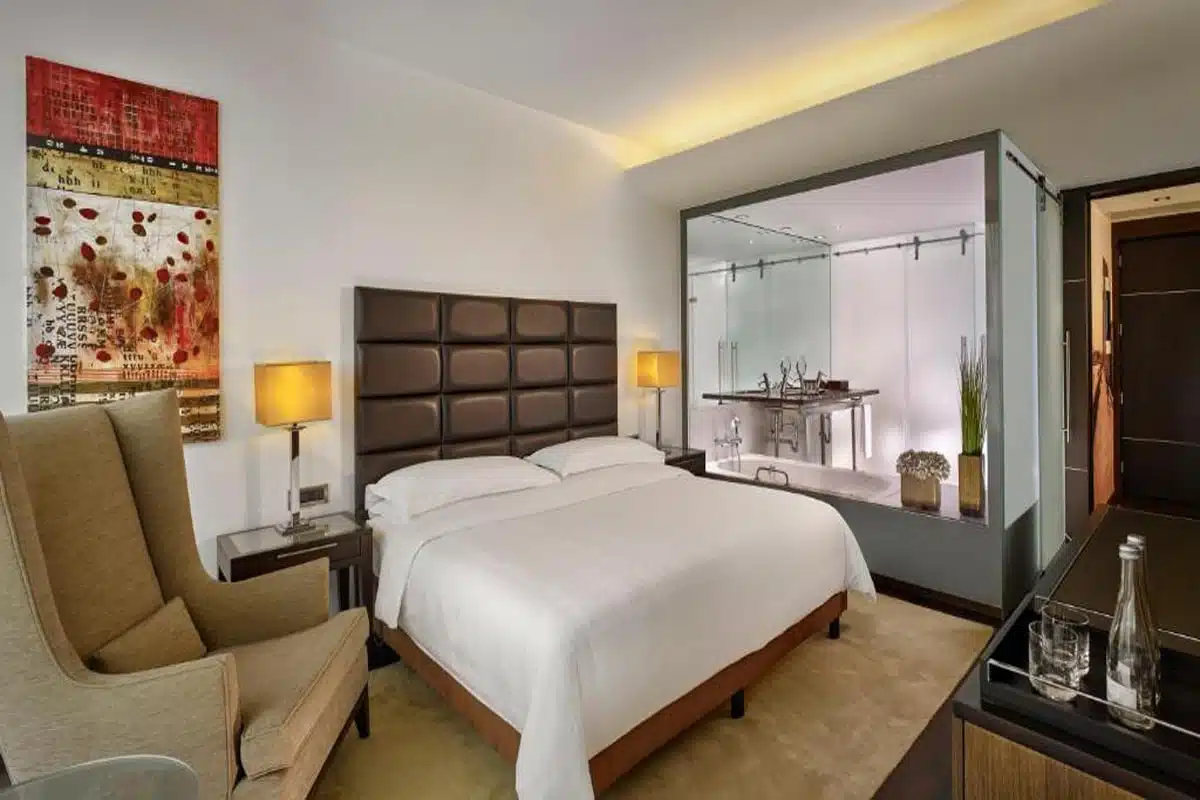 A go-to for business travellers and city-slickers looking for a more refined and modern hotel, the Sheraton Porto Hotel offers this and much more. With an exterior that's a blend of steel and glass with wood and marble housing, it's a picture-perfect contemporary property.
The interiors of the Sheraton will be instantly recognisable as the famous tones and furnishings of the franchise take centre stage. The on-site spa offers intricate and tailor-made wellness packages as a haven for relaxation.
A highlight of the Sheraton, the Porto Novo Restaurant, asks for only two things, a flair of elegance and a taste for excellent cuisine. The traditional cataplana with monkfish, or sea bass and mussels, is the crown jewel of its menu.
Torel Avantgarde
£££
Baixa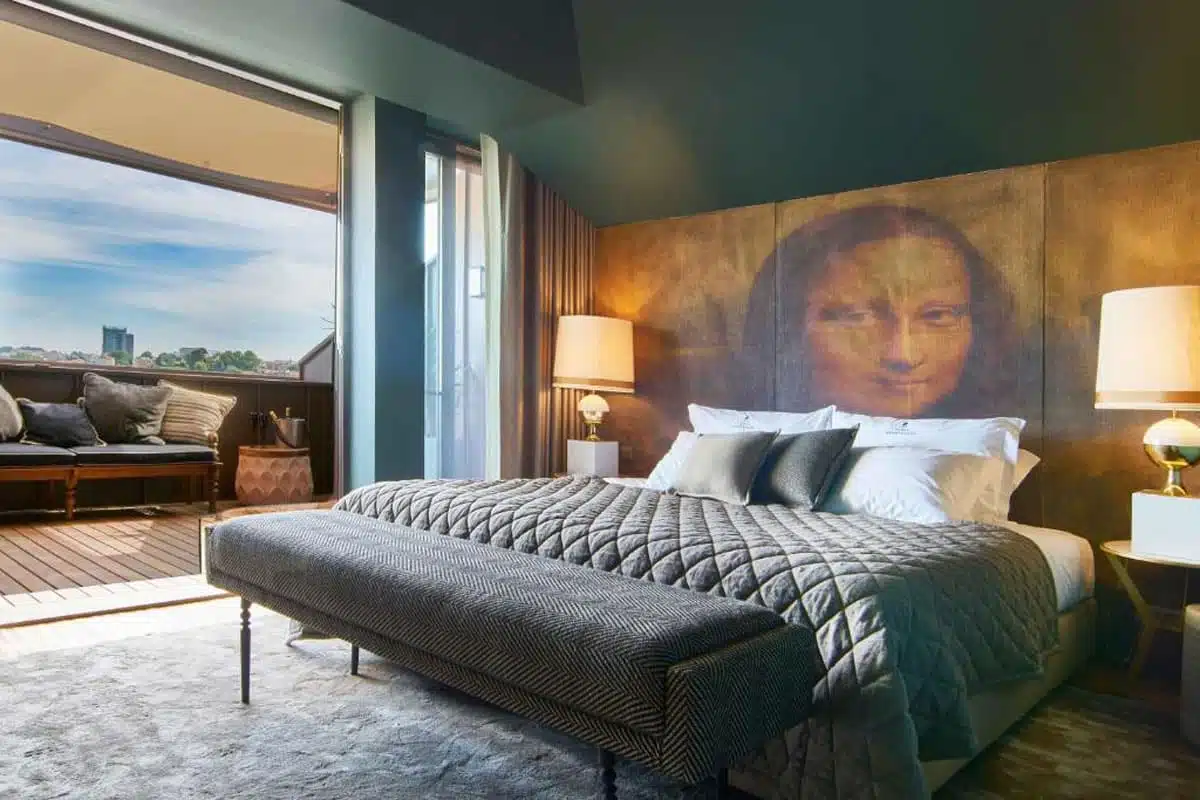 Blending an eclectic atmosphere with unique charm, the Torel Avantgarde is one of the best boutique hotels in Porto. It sits atop one of the many hills that Porto is famous for, ensuring extensive and striking views.
An emphasis on artistic culture emanates from every part of the hotel, as each of its 47 rooms has individual styling and character — named after famous painters, writers, designers, or musicians.
Bold colours and personal touches like handwoven rugs and hand-picked furniture round off each room. The on-site restaurant delivers the finest of Porto cuisine culture with highlights such as seafood bisque. Oh, and don't forget the wine list, which is quite extensive.
Exmo. Hotel
££
Ribeira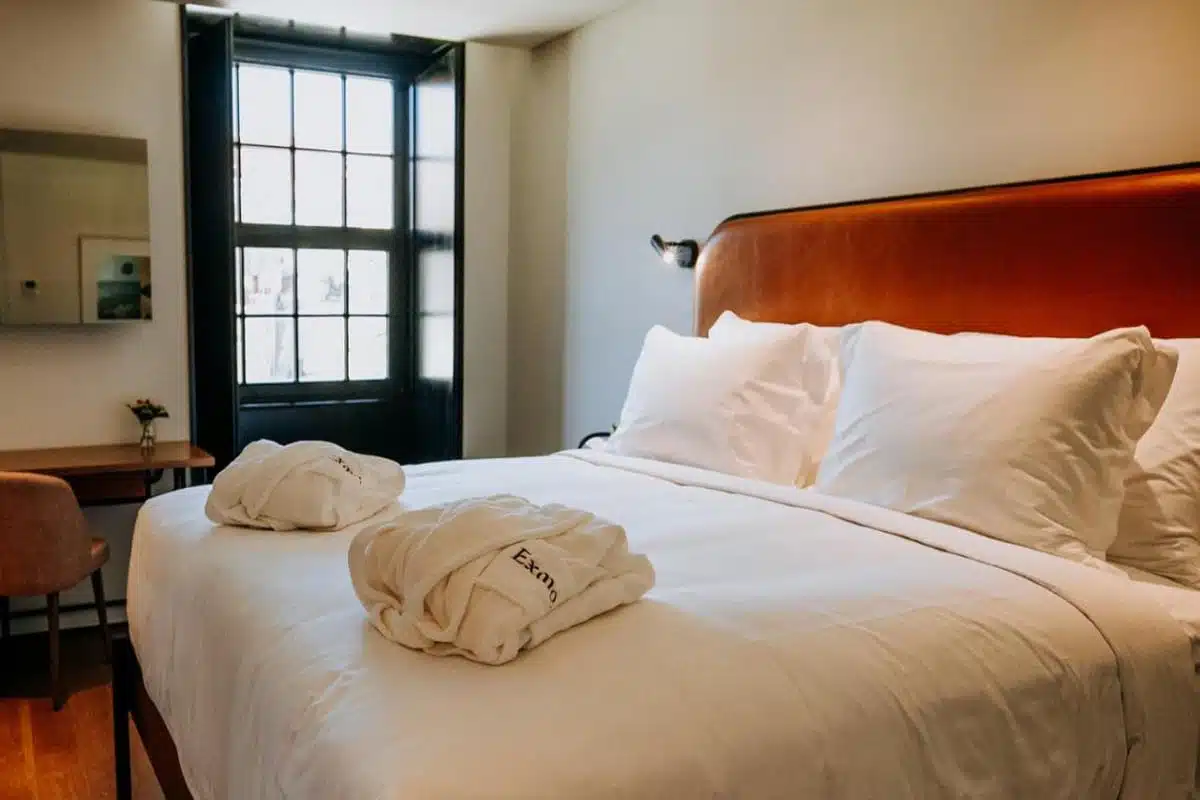 Amongst all the overly lavish and bourgeois hotel accommodations in Porto, some properties aim for a more homely atmosphere. And few do this as well as Exmo. Hotel. This mantra encouraging guests to integrate into local living is minimalist at its best.
Regardless of which room or suite you book, expect to find neutral tones and colour schemes, large bathrooms, and great views. Unique touches include exposed brick walls and stunning balconies.
Outside the hotel, you can easily access attractions, including Ribeira Square, Douro River, and Palacio da Bolsa. One of the best parts of this property is the fantastic Exmo. Bar, which features a daily rotating menu and craft cocktails.
NH Collection Porto Batalha
£
Bolhao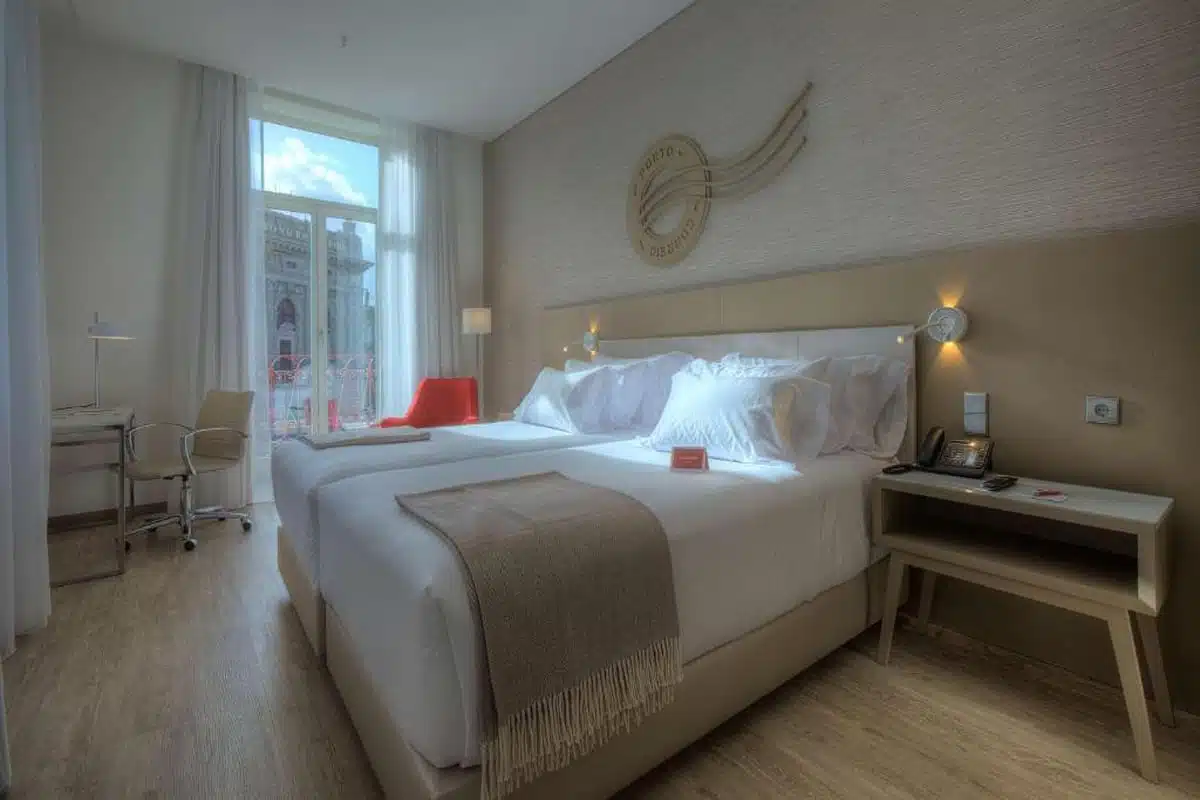 Possibly one of the best Porto hotels with a pool is the Porto Batalha, a part of the NH Collection hotel chain. Set within a 300-year-old palace, it is a stalwart in the accommodation landscape of the city.
Spread across five floors, you can choose from over 100 rooms. Although not as spacious as other offerings, each is cosy and comfortable, with a wide range of amenities. A wellness centre with a majestic indoor swimming pool and well-equipped gym lies on the ground floor.
Then there's the intimate wine bar with an outdoor terrace on Batalha Square. Opt for the signature white port and tonic cocktail. You can thank me later.
PortoBay Flores
££
Baixa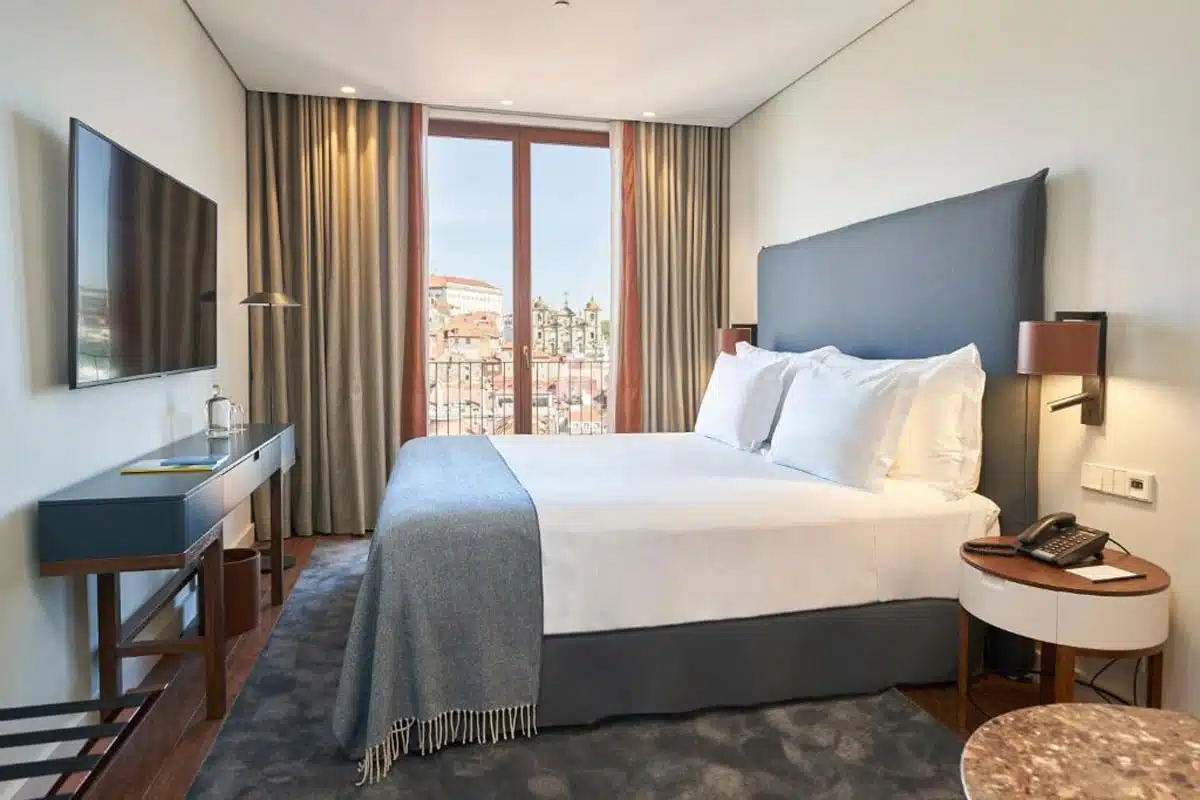 The recently opened PortoBay Flores Hotel is the perfect accommodation option if you're looking for retail therapy heaven. Set close to Porto's famous Rua das Flores with its many boutique shops, you're in the right place.
Its 66 guest rooms, divided into two buildings, a 16th-century palace and a modern renovated building, bring together a unique take on luxury stays. The hotel features a bar with direct street access, an intimate indoor pool lit by natural light, a restaurant and a spa.
Housed within the former halls of the palace, you'll find the chic bistro, Flores. While the grounds also include an 18th-century chapel as an offshoot of the internal patio. After a day of shopping, what more could you want?