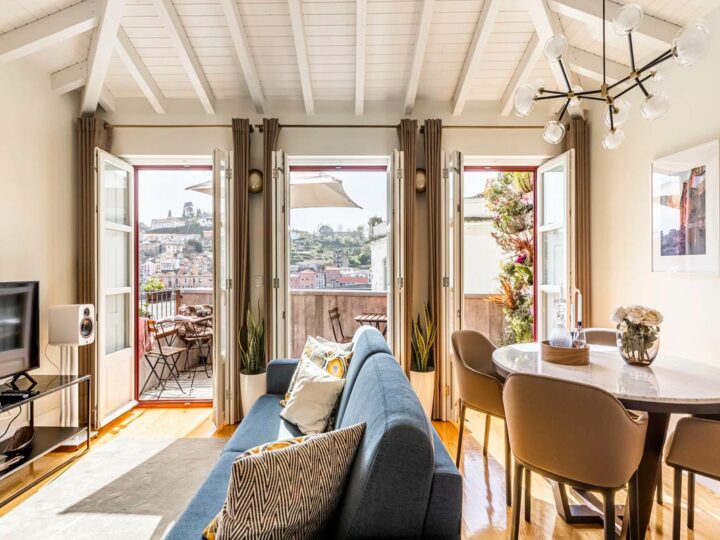 Are you tired of staying in hotels with no personal touch? Discover the best Airbnbs in Porto, for an unforgettable holiday by the coast.
Imagine relaxing in a cosy apartment in the heart of Porto. You're sitting on your balcony sipping on the classic port wine from the Douro Valley as the golden sun sets behind the pastel-coloured buildings.
This is no mere dream but an honest reality, and with this list of the best Porto Airbnbs, you'll be able to enjoy your Portugal itinerary to its fullest.
I prefer using the ever-reliable Plum Guide for bookings. Each property they offer has gone through a thorough vetting process to ensure only the best accommodations in the region.
So when you're ready, let's dive in!
Best Airbnbs in Porto: At a Glance
Best Airbnbs in Porto
Porto is a breathtaking city with plenty of history, culture, and lovely homes. Let's discover the best places to stay, so you can see all the fabulous things in Porto in comfort.
Practical Tips to Consider Before Booking Your Airbnb in Porto
Pick accommodation based on where in the city you want to stay, such as by the beach or in the central city.
Keep note of the check-in and check-out times. This will help you prevent arriving early or rushing to pack before leaving.
Airbnb Porto: Map