Spending two days in New York? The Big Apple is truly a one-of-a-kind destination, and that's why I've put together the perfect 2-day NYC itinerary.
Believe me, it's incredibly easy to head out into the big city with aspirations of doing and seeing it all. And having those great expectations are a wonderful starting point for the perfect 2 day New York trip.
While I always recommend leaving yourself room to explore New York without the constraints of a strict itinerary, if you're only in the city for a limited period of time, hitting the hotspots is vital.
Now, you might be wondering: is 2 days in New York enough? Well, kinda. That's where this guide will help you, as I've put together the perfect 2-day itinerary to help you make some memorable adventures.
What are you waiting for? Let's pack those bags and take a bite out of The Big Apple.
Beyond just New York – here's the ultimate USA bucket list for more epic adventures around the United States.
Handy Tips for Planning Your New York Itinerary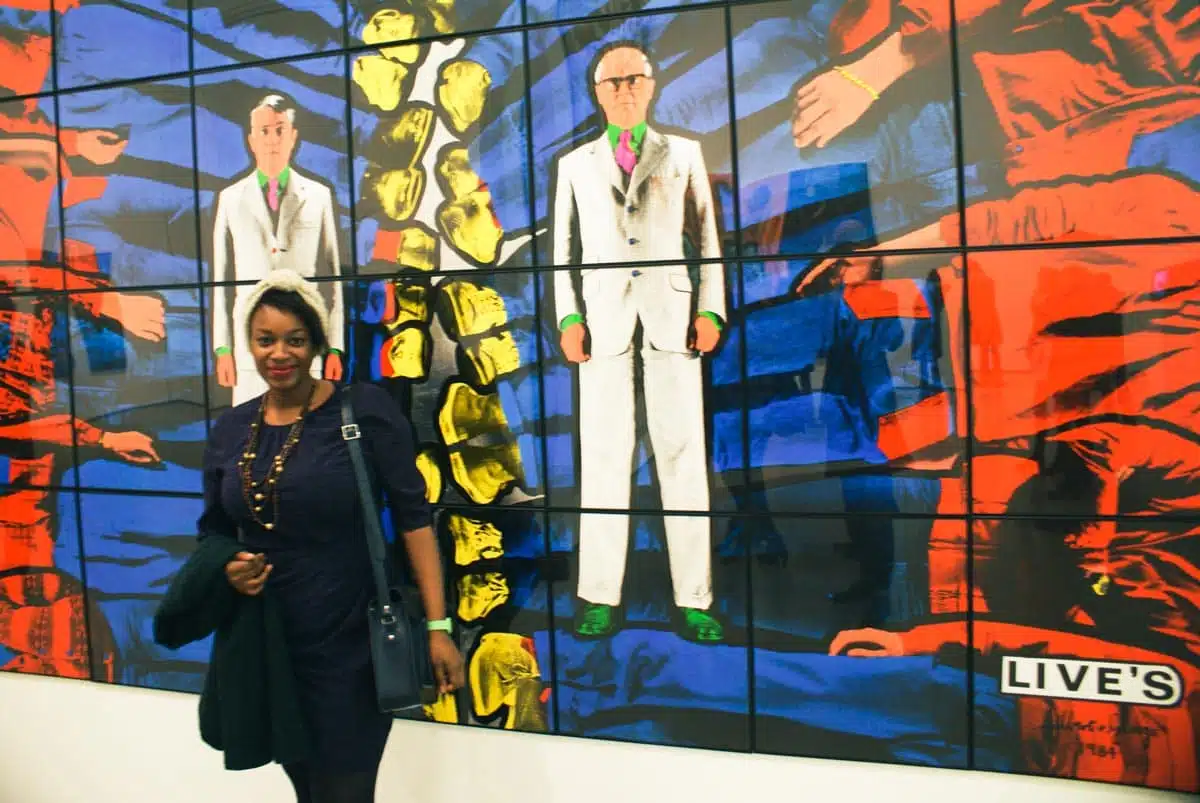 What to Pack for Your New York City Itinerary
Aside from your clothes and toiletries, let's unpack exactly what you'll need for the ultimate two days in NYC.
A comfortable pair of walking shoes – this is key. If I could go back to my first time packing for New York and skip all the cute sandals in favour of a pair of trainers, I totally would. If you want comfort as well as style, opt for a pair of Tropic Feel Canyons – they're super-comfortable and my go-to travel shoe.
A backpack to keep your belongings safe – a bumbag (or a fanny pack, if you're American) is great for keeping cash and valuables strapped close to you.
Refillable water bottle – one that can loop onto your bumbag (or fit inside a backpack) is great.
Where to Stay in New York
The Westin Times Square – This is where I stayed on my NYC trip. It's centrally located and is close to many of the city's most famous attractions and venues.
The Gansevoort – Set in the Meatpacking District in the west side of Manhattan, this hotel is perfect if you're looking to stay in one of New York's more trendy and vibrant areas.
Useful Resources for Your Perfect Two-Day Trip to NYC
Tip: Booking the New York City Explorer Pass will make visiting any of over 95 NYC attractions accessible with a scan-and-go system.
How To Get Around During Your 2 Days In NYC
There are loads of public transportation options when in NYC. These include the subway or the bus line, which run everywhere – both are very cheap options.
If you would rather skip the public transport, New York City yellow taxi cabs are easily recognisable, and for a reasonable fare, they'll get where you need to be.
2 Days in New York Itinerary
New York Itinerary Day One: Central Park, Manhattan, Lower West Side
The first of your ultimate two-day trip to New York is going to be a day filled with iconic landmarks, attractions, art, and history.
Get A Taste of Fine Art at The Guggenheim Museum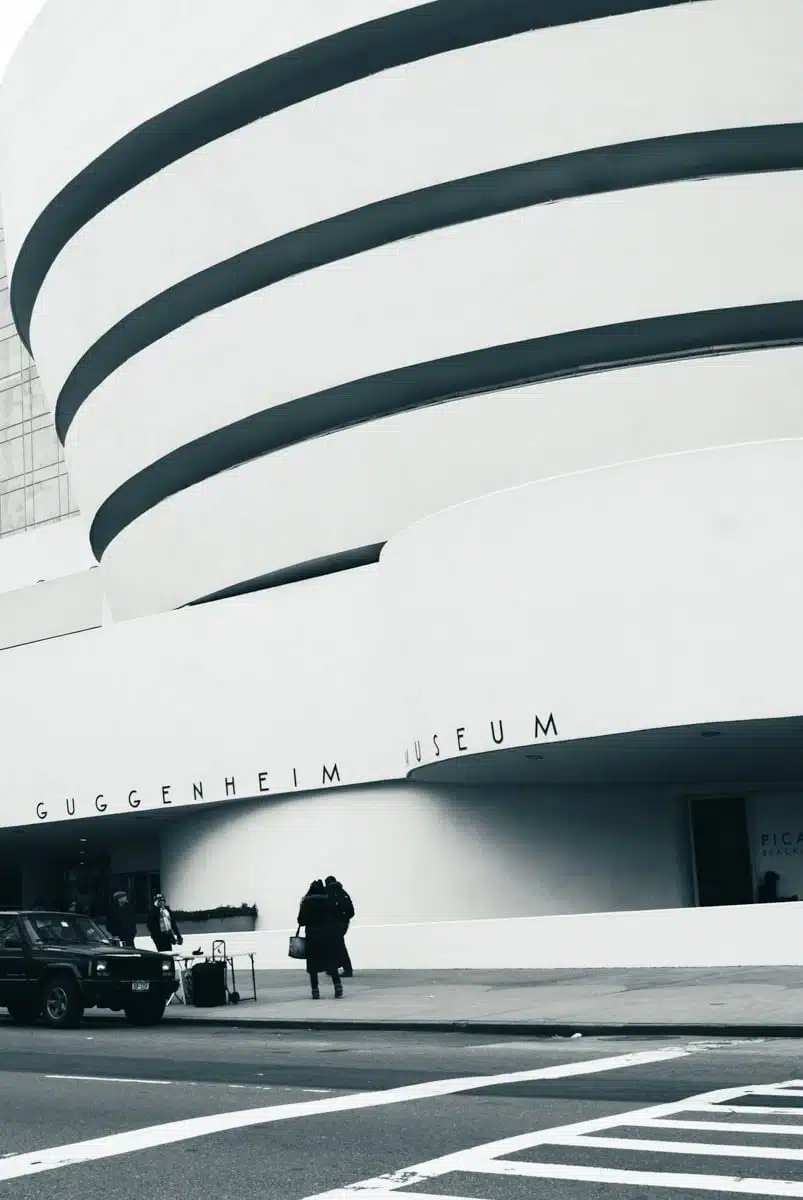 There's nothing quite like starting your morning admiring fine art. An extensive collection of modern and contemporary art is on show at The Guggenheim Museum and this iconic building is an excellent spot to see thought-provoking pieces of art and sculptures.
Not only is the art you'll see inside beautiful to look at, but the building also features a unique spiral design – it makes the perfect 'Gram shot.
Top Tip for Visiting
Book your entry ticket to the museum in advance for skip-the-line access.
Head Through Beautiful Central Park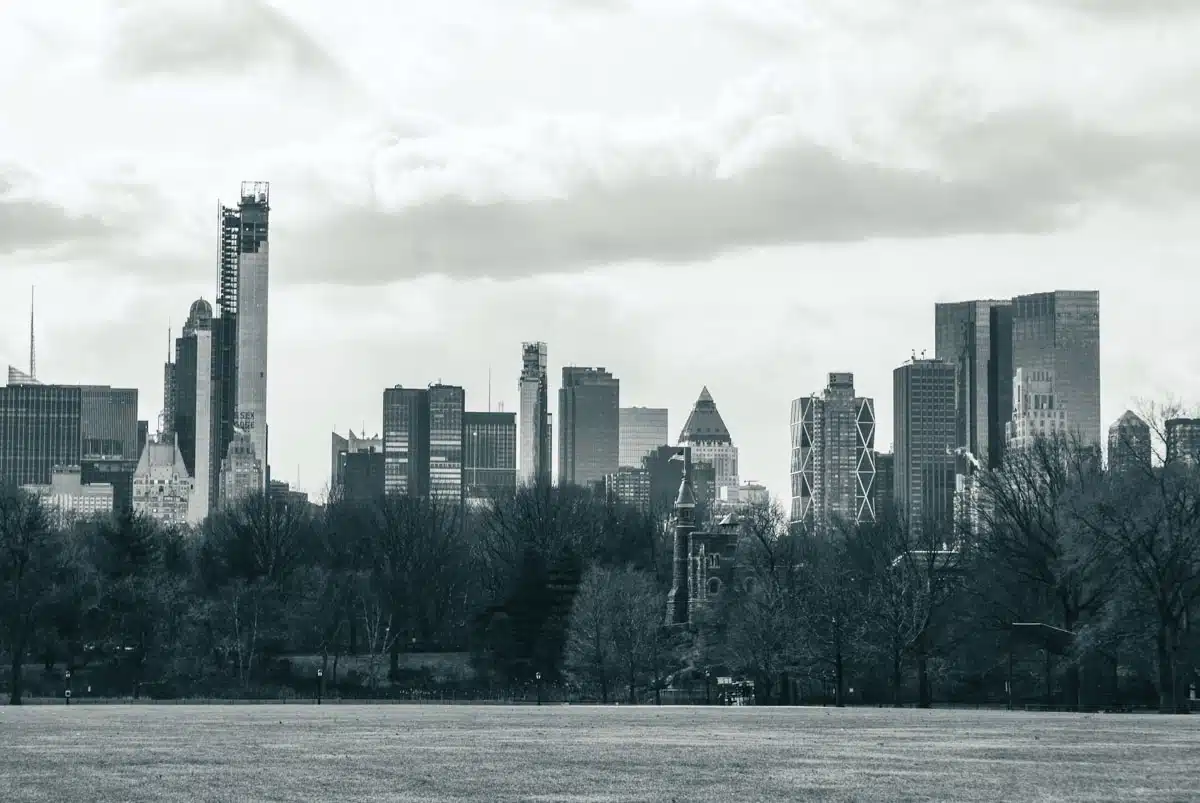 A journey through Central Park is the best way to get a true sense of what New York is all about, completely kooky and all.
Highlights of Central Park include The Ramble and Lake, a massive forest set next to the lake – perfect for finding some serenity in the park. While Strawberry Fields is a memorial built in memory of famed Beatles frontman John Lennon.
Finally, Sheep's Meadow is a large open-air meadow designed for fairs and parades but suited perfectly for relaxing in the sun.
Psst… If you find yourself at Bethesda Fountain surrounded by hordes of tourists, watch out for the creepers who sneak up on you, placing snakes on your shoulders for the LOLs. It totally freaked me out on my first visit.
Top Tip for Visiting
Get the best of Central Park with this guided sightseeing bike tour.
Immerse Yourself in Times Square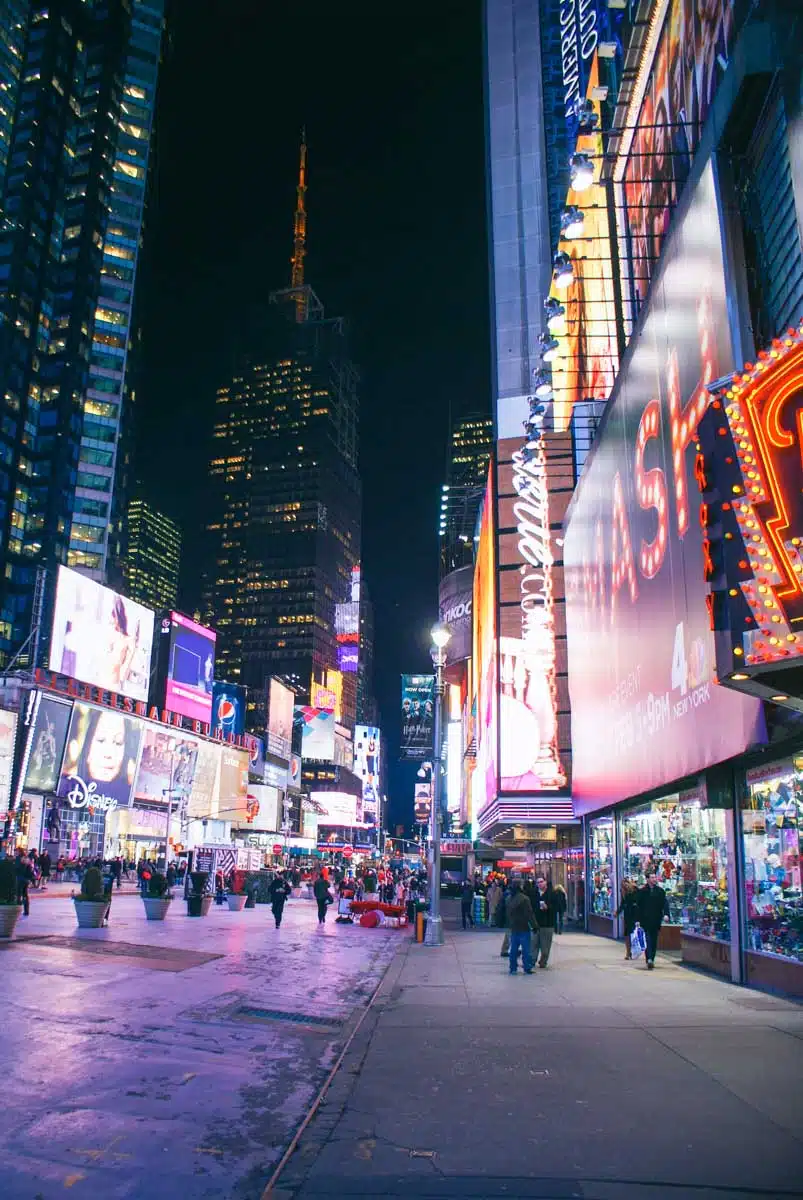 Equally as famous as New York itself, Times Square has a life all its own. Time Square's gigantic billboards and lights create an almost surreal feeling of limitless excitement.
The square is a prominent feature in pop culture and is still used to premiere worldwide events. It also hosts the annual Times Square New Year's Eve party, which is always a hit with New Yorkers and visitors.
Seeing the dazzling sights of the square is a must and also gives you endless opportunities for social media buzzworthy shots.
Top Tip for Visiting
Experience Times Square at night with a skyline bus tour, including an entry ticket to the famous Edge Observatory.
Discover The Empire State Building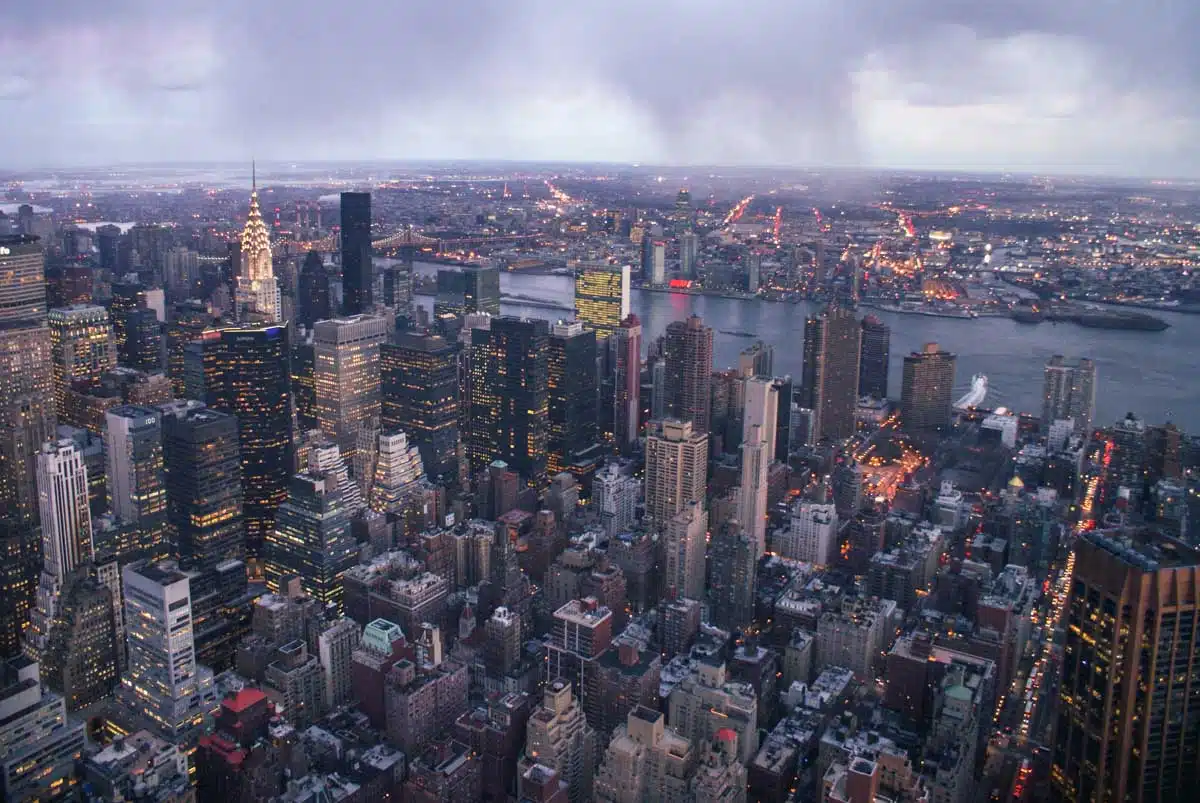 The Empire State Building is more than a distinct part of the NYC skyline. The building is instantly recognisable and has featured in massive moments of pop-culture history, economics, and global industry.
Let's not forget the epic views of the famous observation deck on the 86th floor and the 102nd floor. The second floor of the building is now a fully interactive museum dedicated to the history of this iconic building. For any history buff, this is a spot worth checking out.
Top Tip for Visiting
Get ahead of the queue at The Empire State Building with the skip-the-line access ticket.
Explore The High-Line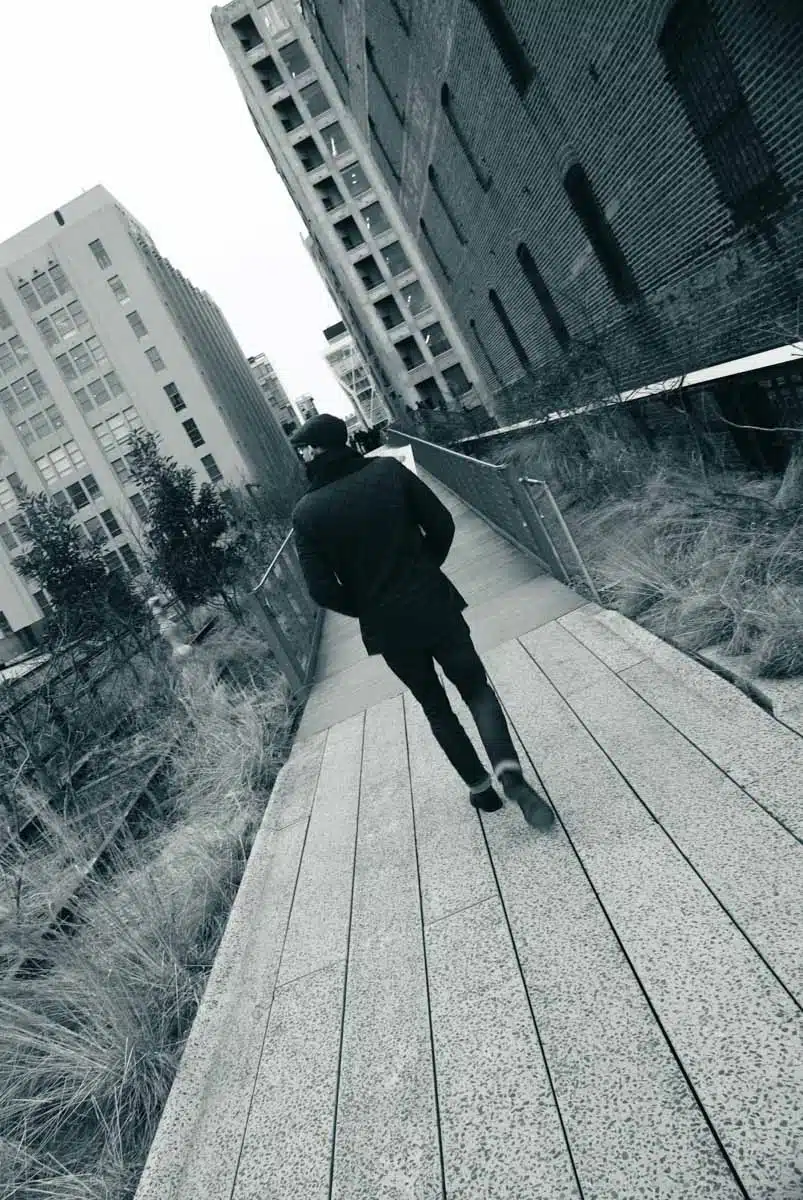 While most of NYC is quite the concrete jungle (besides Central Park), there are numerous other picturesque escapes into nature. The High Line, located on Manhattan's far West Side, is a 1.45-mile-long former railroad track with a new lease on life.
Lined with food vendors and public art exhibits, walking down the high-line is fun from the first step. And, if you're looking for great restaurants, some of the best Manhattan has to offer are located winding the high-line.
A botanical masterpiece, it is a curated park that delivers the perfect place for a guided walking tour.
The National September 11 Memorial Museum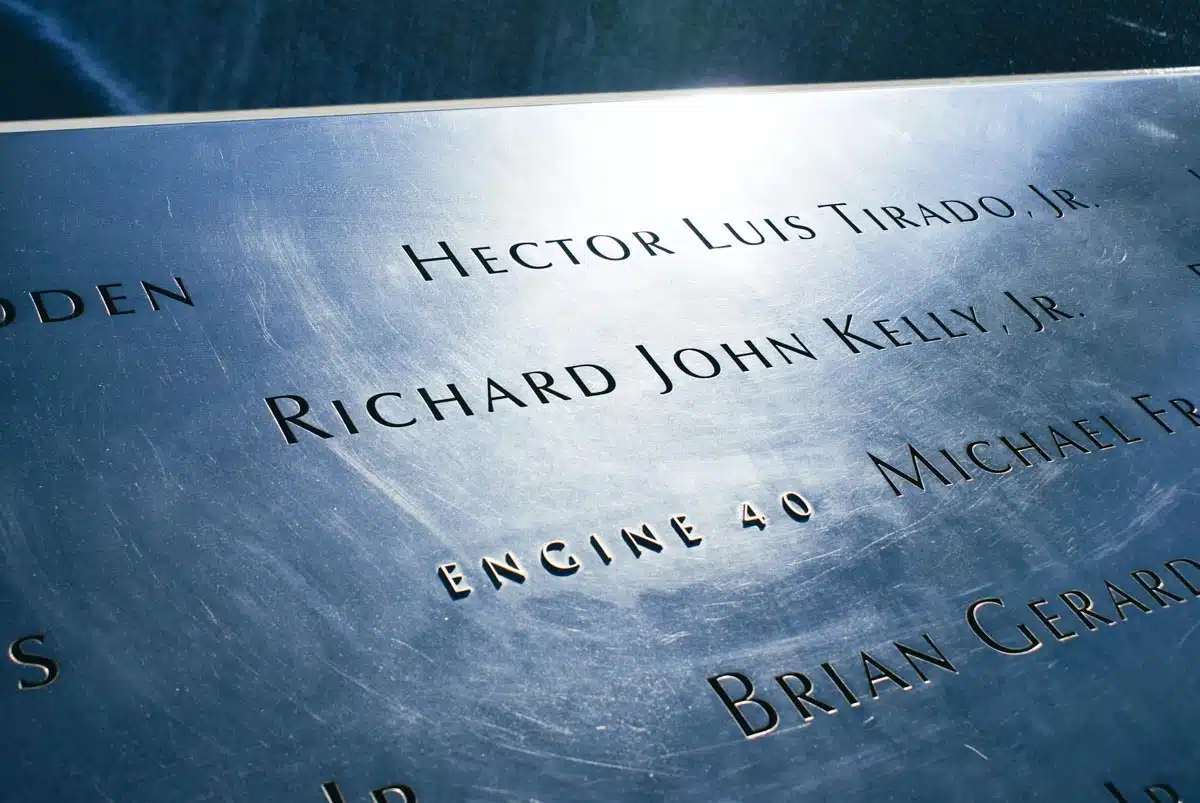 Close off your first day by visiting the National September 11th Memorial Museum. Two beautifully constructed memorial pools stand where the World Trade Centre buildings stood.
Both have the names of everyone who lost their lives on the 11th of September 2001. Visit the memorial pools and museum to pay tribute and experience a painful but vital part of NYC history.
New York Itinerary Day Two: Lower East Side Manhattan, Brooklyn, Staten Island
On day 2 of your trip, you will explore the lower-east side of New York. Look forward to incredible views of the Brooklyn Bridge before heading to Staten Island for one of the best meals ever. Then end the day basking in the shadow of Lady Liberty.
Get Your Breakfast Fuel at Katz's Deli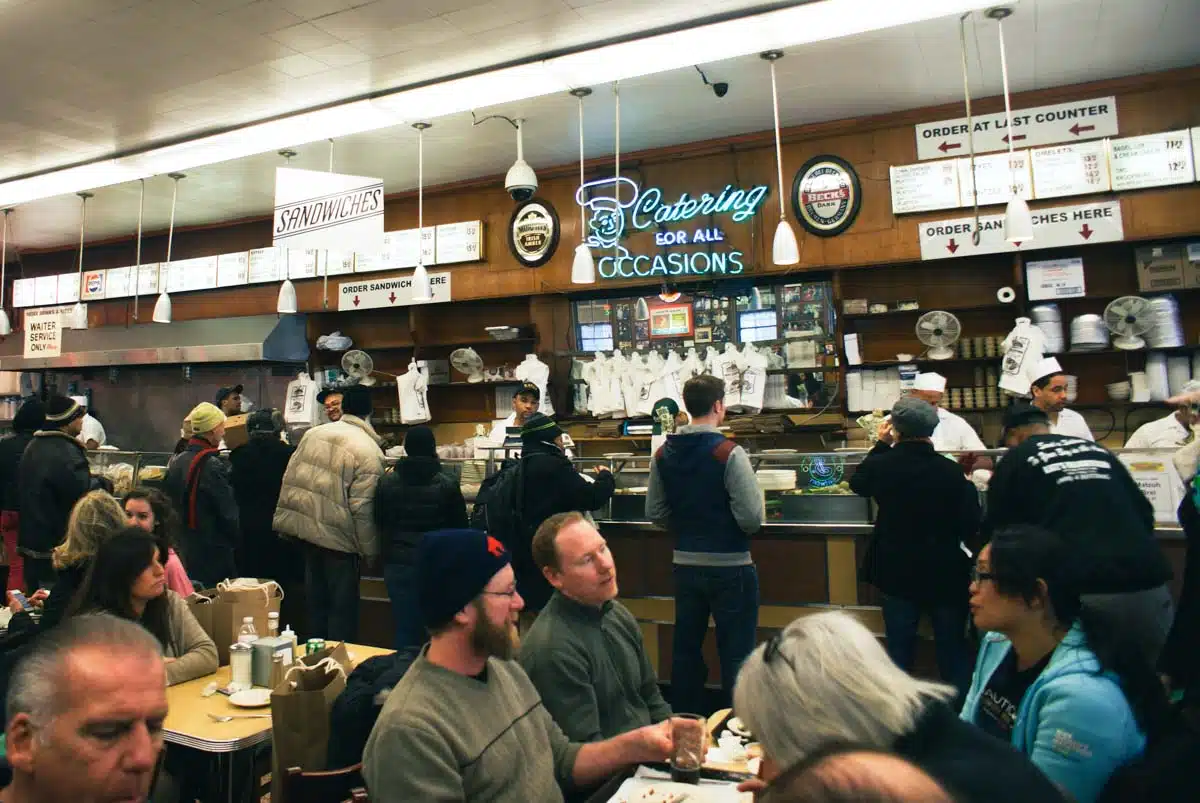 A crown jewel of the lower East Side and a dearly loved hotspot in New York is Katz's Deli. The classic menu has a massive list of NYC favourite sandwiches and more.
As one of the few remaining authentic Jewish-style delis not just in the city but in the entire country, be sure to grab a bite of their delicious pastrami and corned beef offerings.
Capture Epic Moments at The Brooklyn Bridge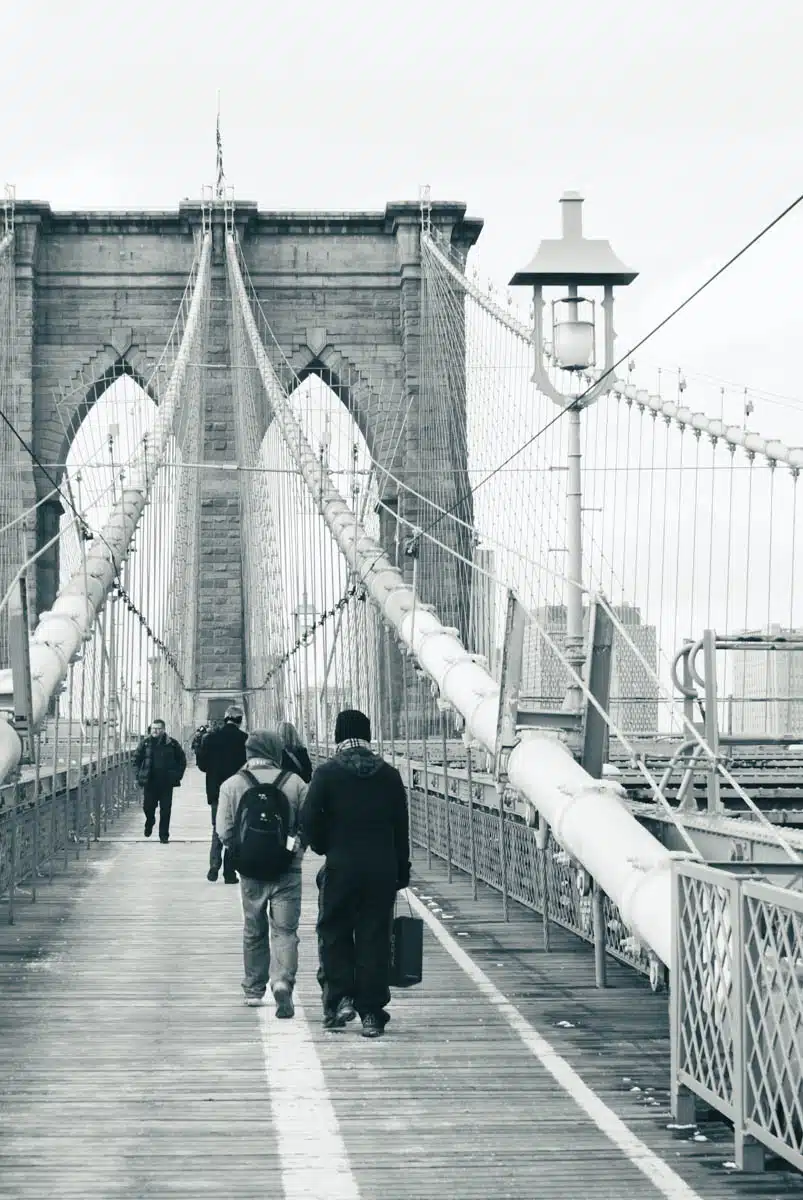 The Brooklyn Bridge is a must-visit during any trip to NYC. With numerous tours of the bridge and adjacent Brooklyn Promenade available, it's a surefire way to truly sink into New York.
Enjoy walking along the bridge or set your visit for sunrise or sunset – these are the perfect times to take epic pictures of the bridge. For a great time exploring the bridge, opt to rent a bicycle and head out onto the bridge – it's a fantastic experience.
If you have more time to spend in NYC, an afternoon wandering around Brooklyn is a must. The Time Out Food Market alone is enough to keep you occupied for a few hours.
Top Tip for Visiting
The Brooklyn Bridge is best explored with a guided 2-hour bike tour.
Catch A Ride on The Staten Island Ferry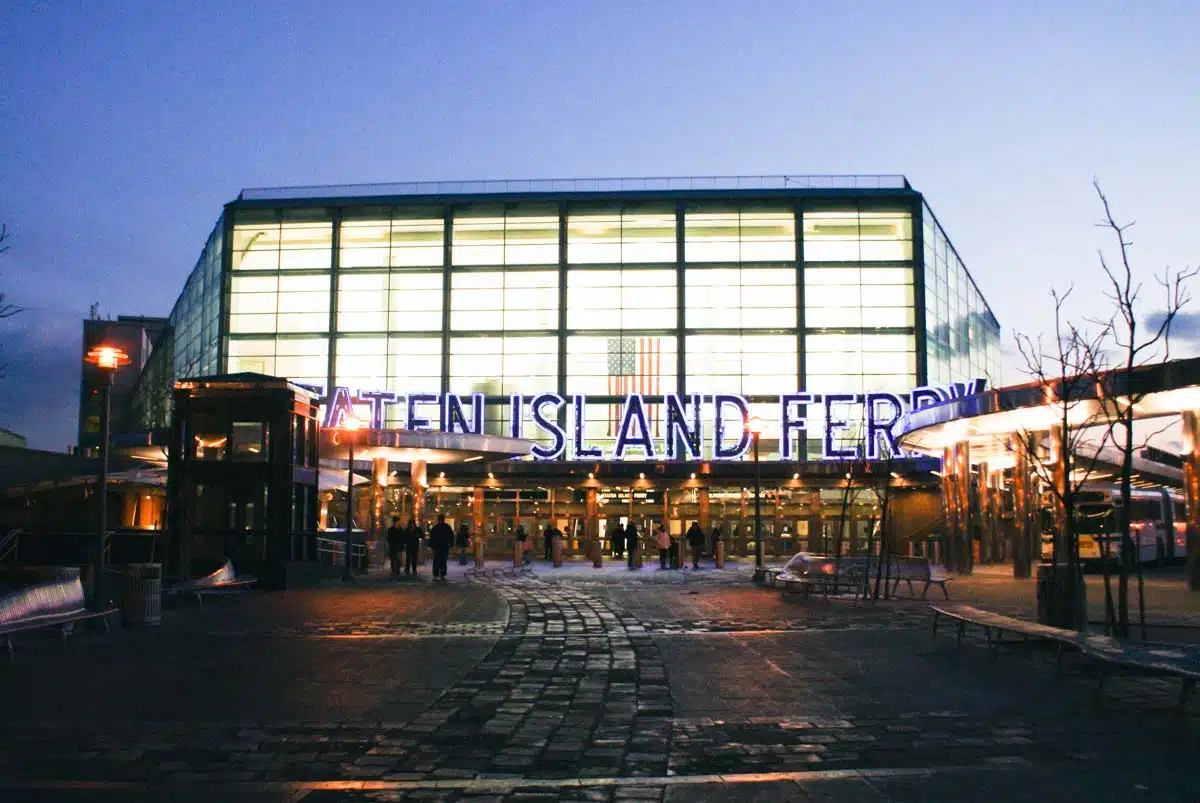 Departing from Whitehall Terminal on the southern tip of lower Manhattan, catching a ride on the Staten Island Ferry is an incredible adventure. The best part is that it's one of the best free things you can do in NYC.
Hitching a ride on the ferry is the easiest way to get glimpses of not just the bay but the Manhattan skyline. While on the ferry, have your camera ready for picture-perfect moments of the Statue of Liberty and more as you skip across the water to Staten Island.
Explore St George, Wine and Dine at Enoteca Maria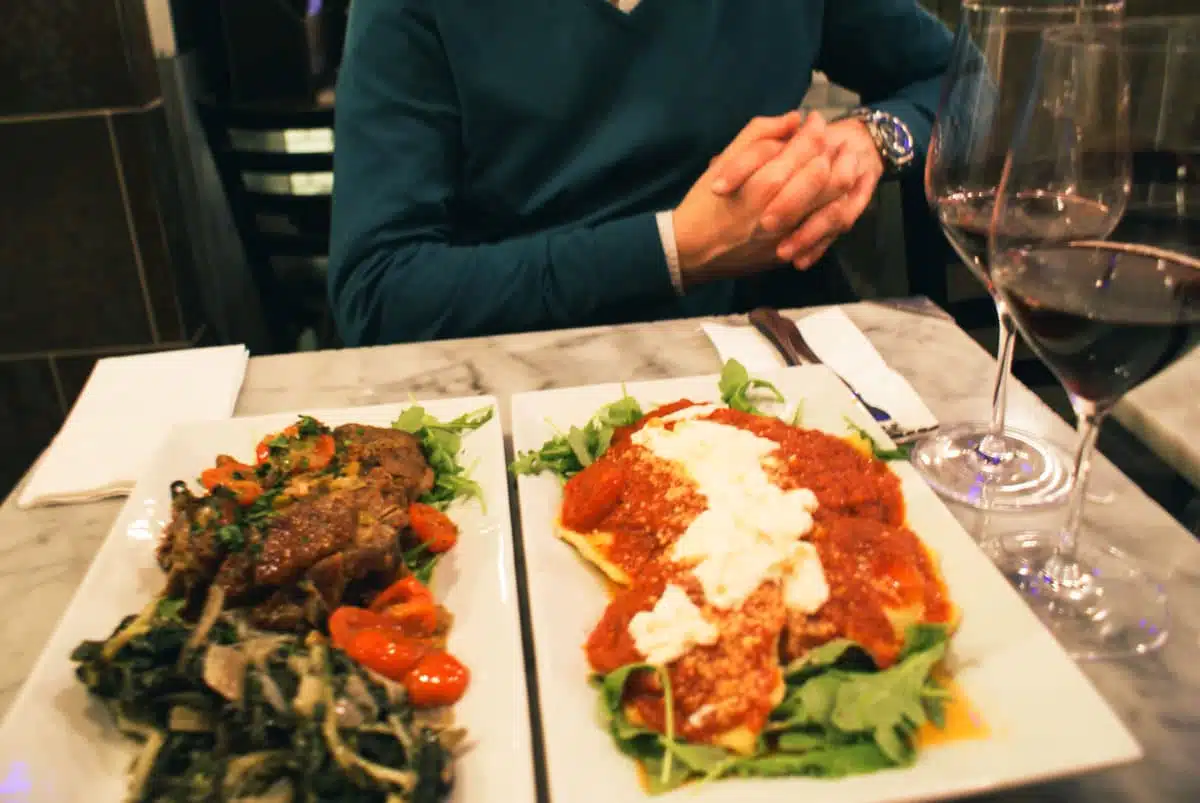 Once on Staten Island, you can take in the sights of St George, where the ferry docks. The island is beautiful and holds many gems – it's a lovely breakaway from the bustling nature of NYC with a small-town charm.
One of the great gems of Staten Island is Enoteca Maria, an authentic Italian wine bar and restaurant a few minutes from the dock. This amazing spot serves up traditionally delicious Italian favourites paired with classic wines – all cooked by Italian nonnas (it's epic).
Indulge in History with The Statue of Liberty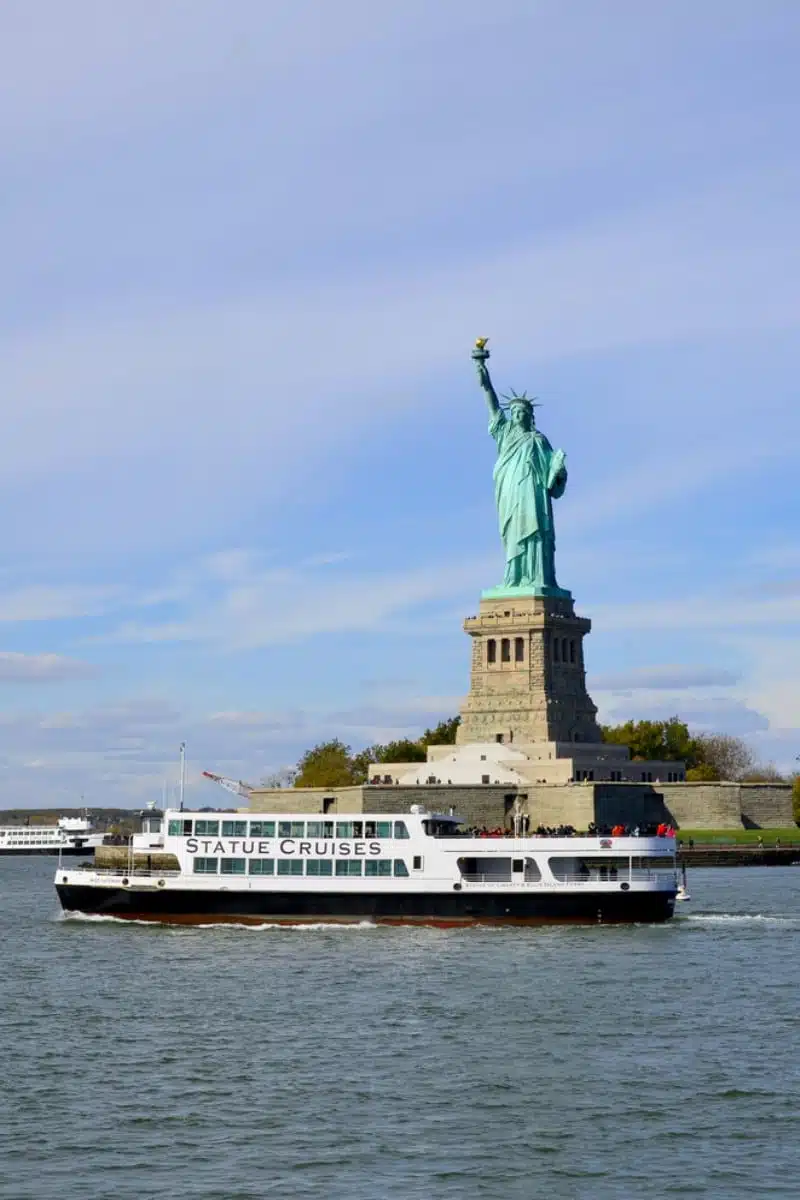 Finally, on your trip back to Manhattan via a tour to Ellis Island or on the Staten Island Ferry, have your cameras ready for the Statue of Liberty. It's the perfect way to round up your 2 day NYC itinerary.
I highly recommend heading onto Ellis Island as there are numerous tours that offer insight and delight into the history and construction of the statue. Seeing Lady Liberty up close is a moment you'll never forget, and many different tours are available to help you do this.
New York Itinerary – Map
NYC Itinerary: Discover More East Coast Guides