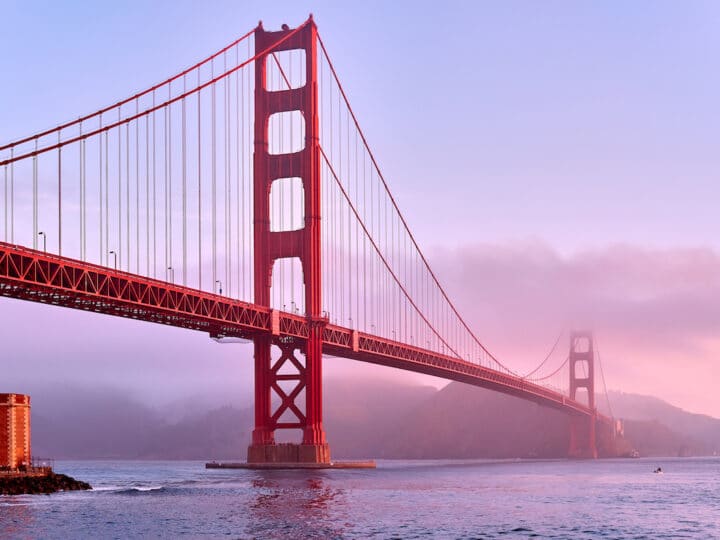 Planning a trip to San Francisco? Discover the best times of year to visit for an unmissable time in the Golden Gate City.
With a beautiful waterfront, iconic landmarks, diverse neighbourhoods, and plenty of things to do, it's no wonder San Francisco is a travel destination that appeals to so many (which is why exactly I'm writing this).
That said, I know you may be wondering when's the best time to visit San Fran, and you may feel confused by all the (sometimes conflicting) info online. Don't stress — I've got you covered.
I've written this comprehensive guide to help you out. You're welcome.
When's the Best Time to Visit San Francisco?: At A Glance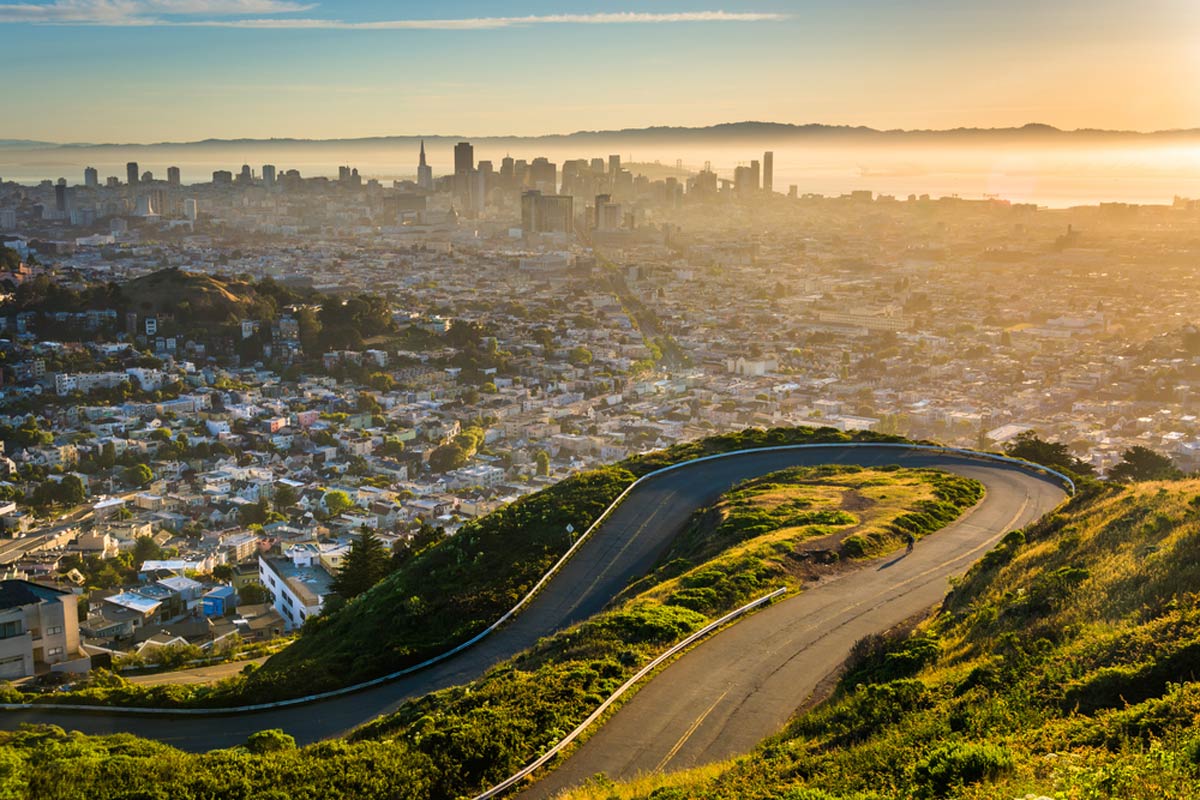 I'll level with you, there's no "best time to visit San Francisco". It's a destination that can be enjoyed all year round.
That said, depending on whether you want to save money, bask in the summer heat, or a combo of both, there are certain times of year that are better than others.
I really enjoy spring in San Francisco because of the city's pretty blooms, manageable heat, and less-crowded attractions – though those looking to save some cash might want to head to the city during the winter months.
The Best Time to Visit San Francisco
What is the Best Month to Travel to San Francisco?
To be honest, the best month to travel to San Francisco depends on what you hope to get out of your trip. So here are a few things I recommend you consider before visiting these San Francisco areas:
Downtown/Civic Center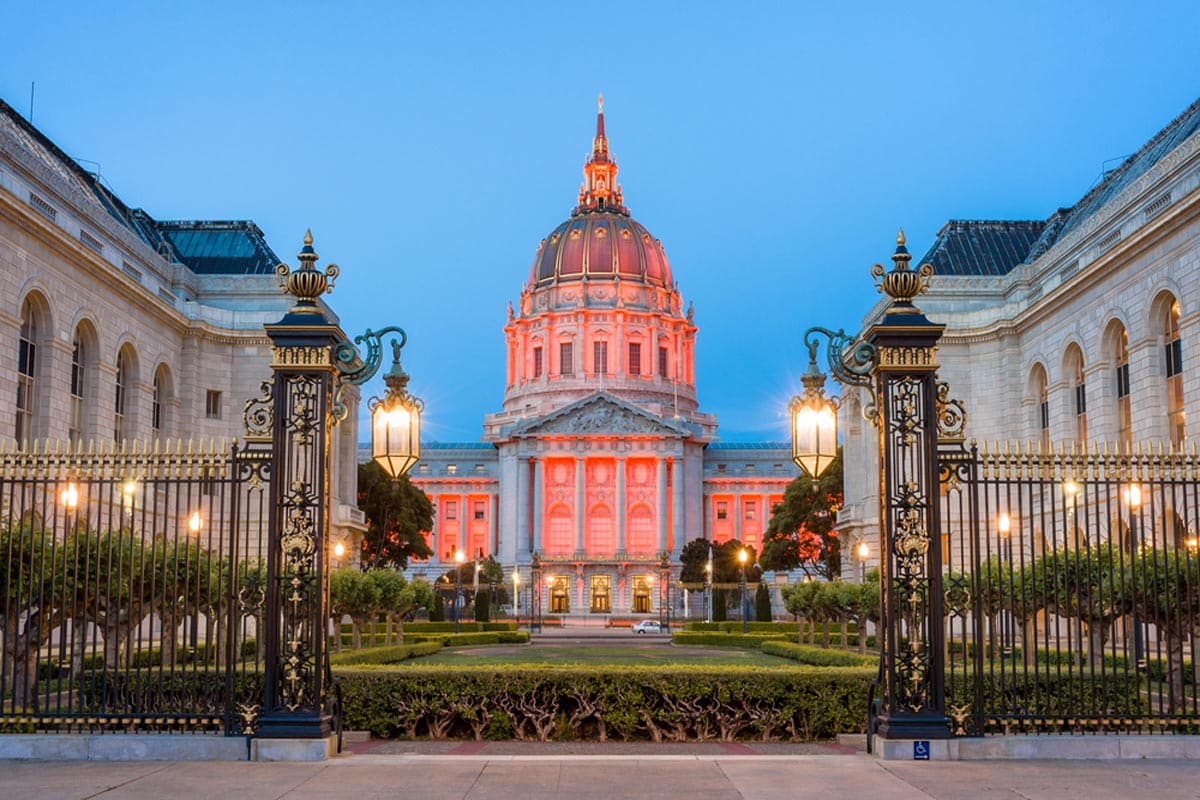 September or October are the best months to visit the Downtown/Civic Center area because of the mild temperature and little to no rain.
Travelling on a budget? Then the shoulder season is the best time to travel to San Francisco's Downtown/Civic Center area. Fewer tourists and lower prices? Sounds perfect to me.
Mission/Bernal Heights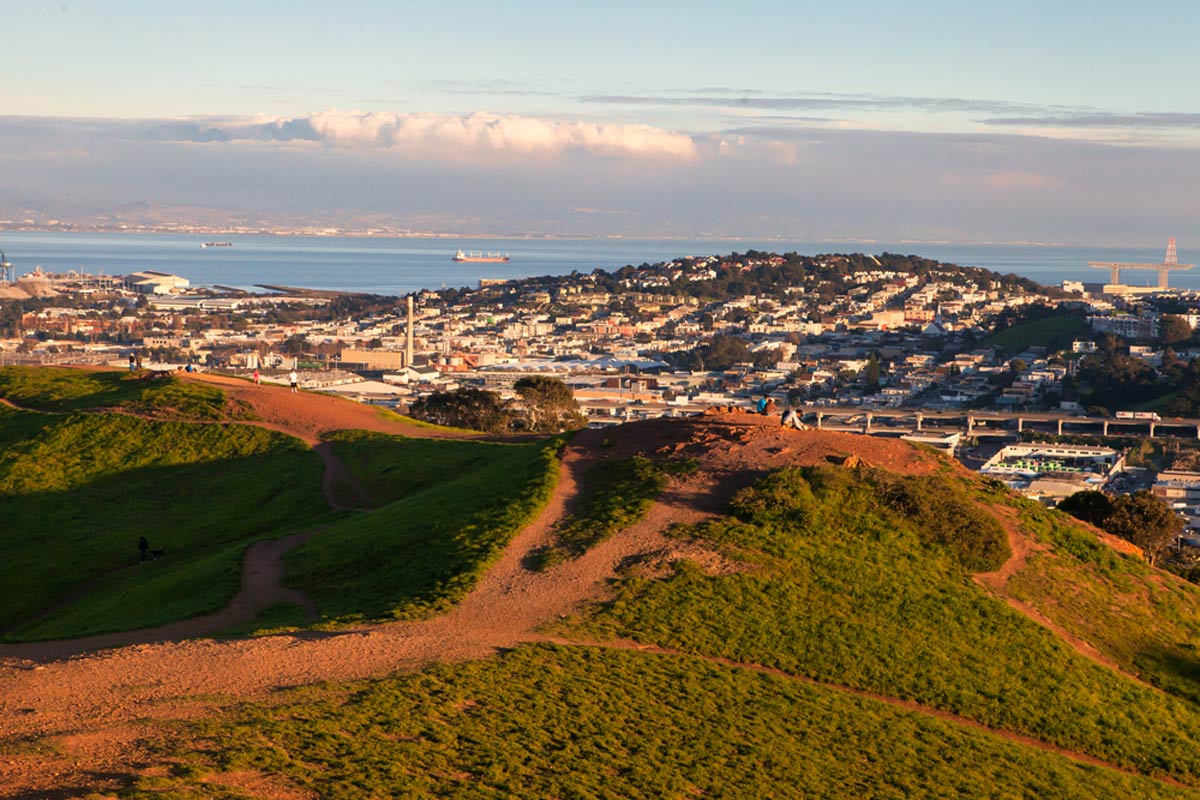 As with the Downtown area, September and October are the best times to visit because the weather's mild and temperate.
That said, don't discount the spring months of March through May, where you can enjoy the neighbourhood's cultural events and festivals without the glaring heat.
The Haight/Western Addition Area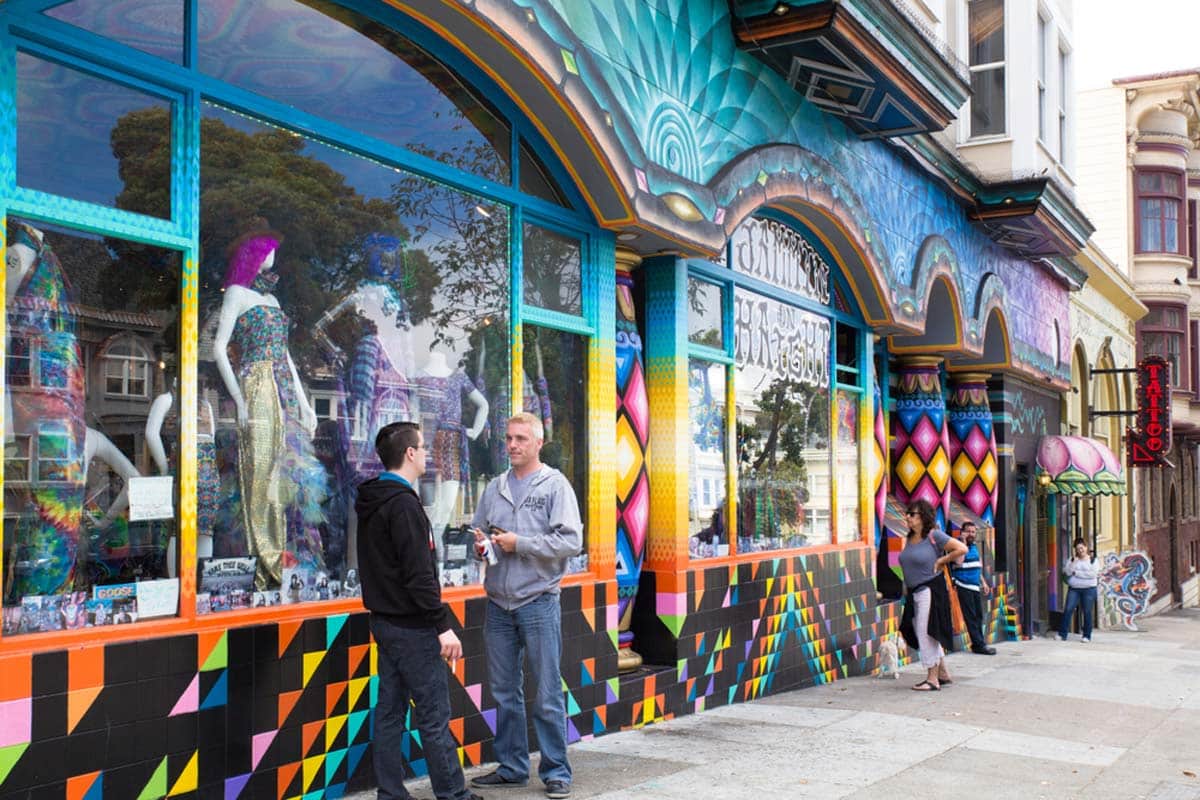 Again, you can visit San Francisco's Haight/Western Addition historic neighbourhood in September or October to experience its bohemian atmosphere in a mild climate. But, I enjoy this area more in spring and summer when it's hot and buzzy.
The Marina/Richmond/Sunset Area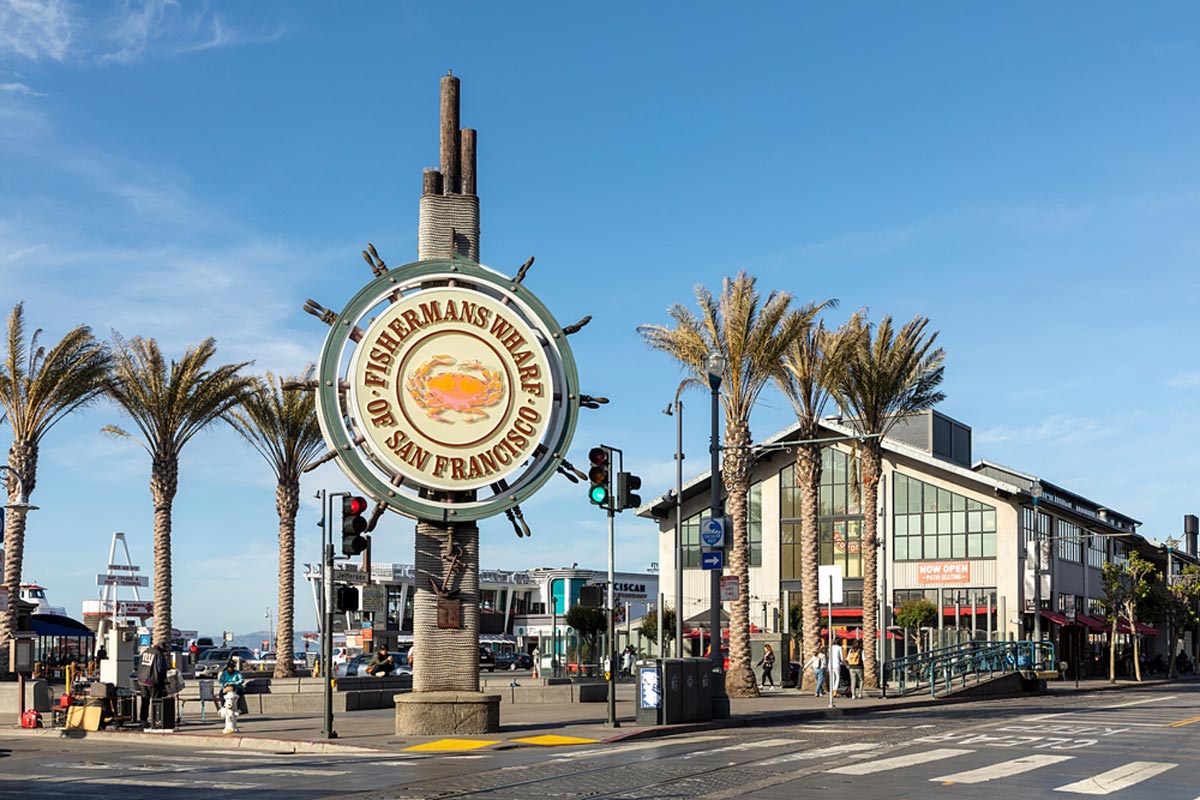 If you ask me, these areas are best visited in spring or summer to enjoy cultural events and in September or October for 'Frisco's Mediterranean climate.
The South of Market (SoMa) Area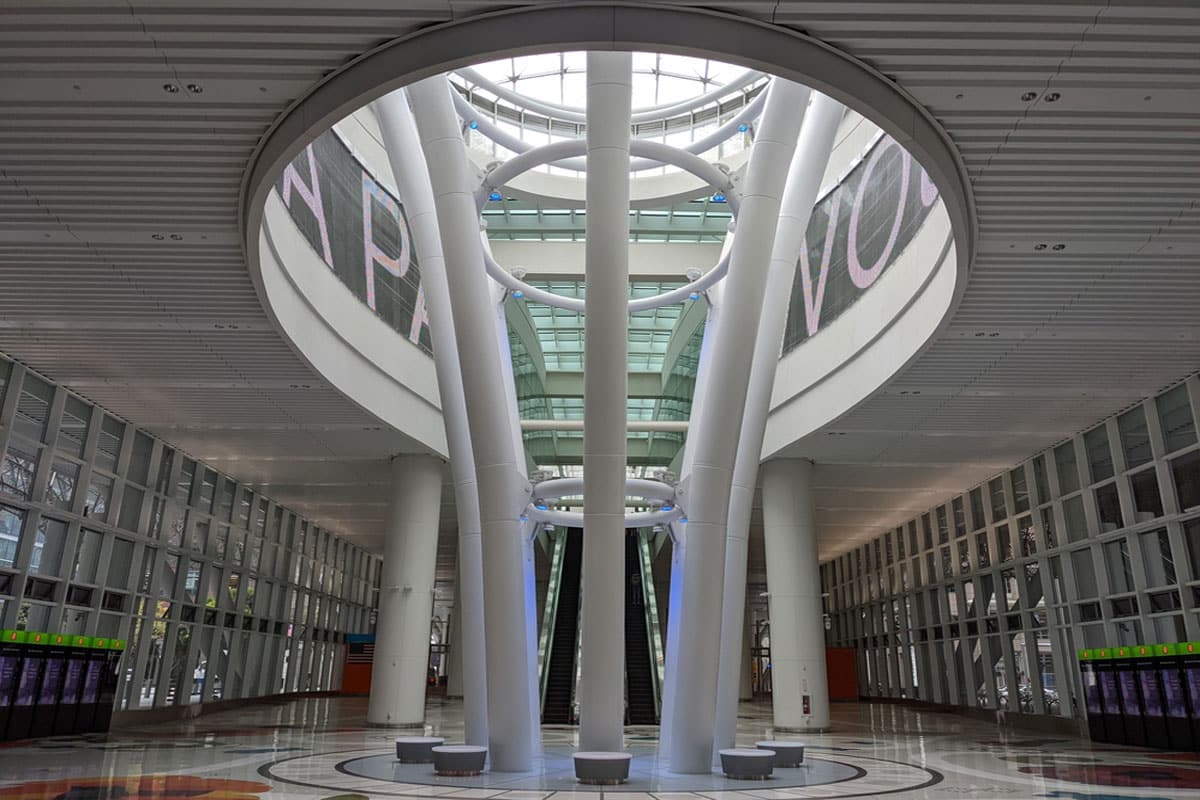 Visit in shoulder months (November through April) to save a few bucks and during its mild weather in September or October.
Everything considered, March is arguably the best month to visit San Francisco. The weather's moderate, crowds are less, and it's cheaper. But it's ultimately up to you to decide.
When's High Season in San Francisco?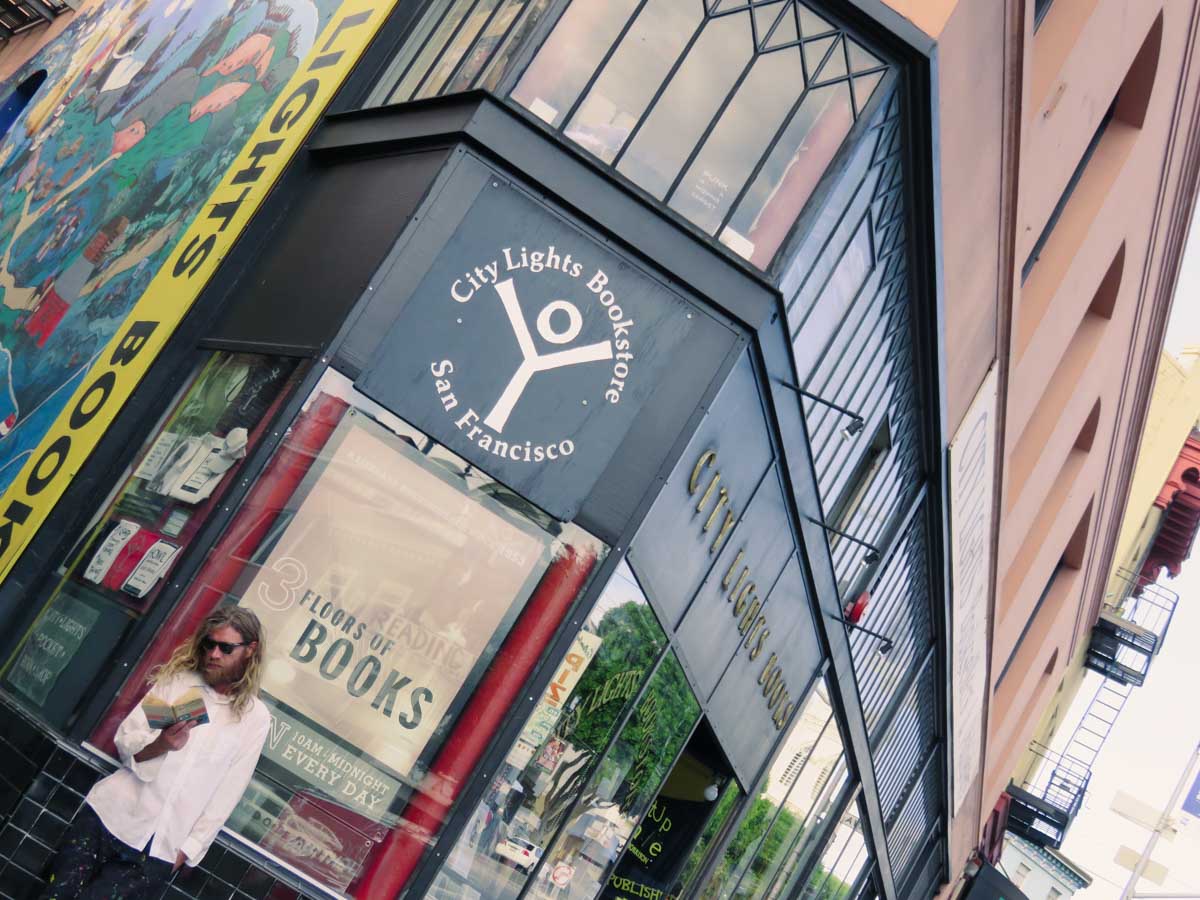 Understandably, the high season in San Francisco is generally considered to be the summer months of June through September and the holiday season in late November through early January. The city's more crowded with tourists, resulting in higher prices.
The Cheapest Time to Visit San Francisco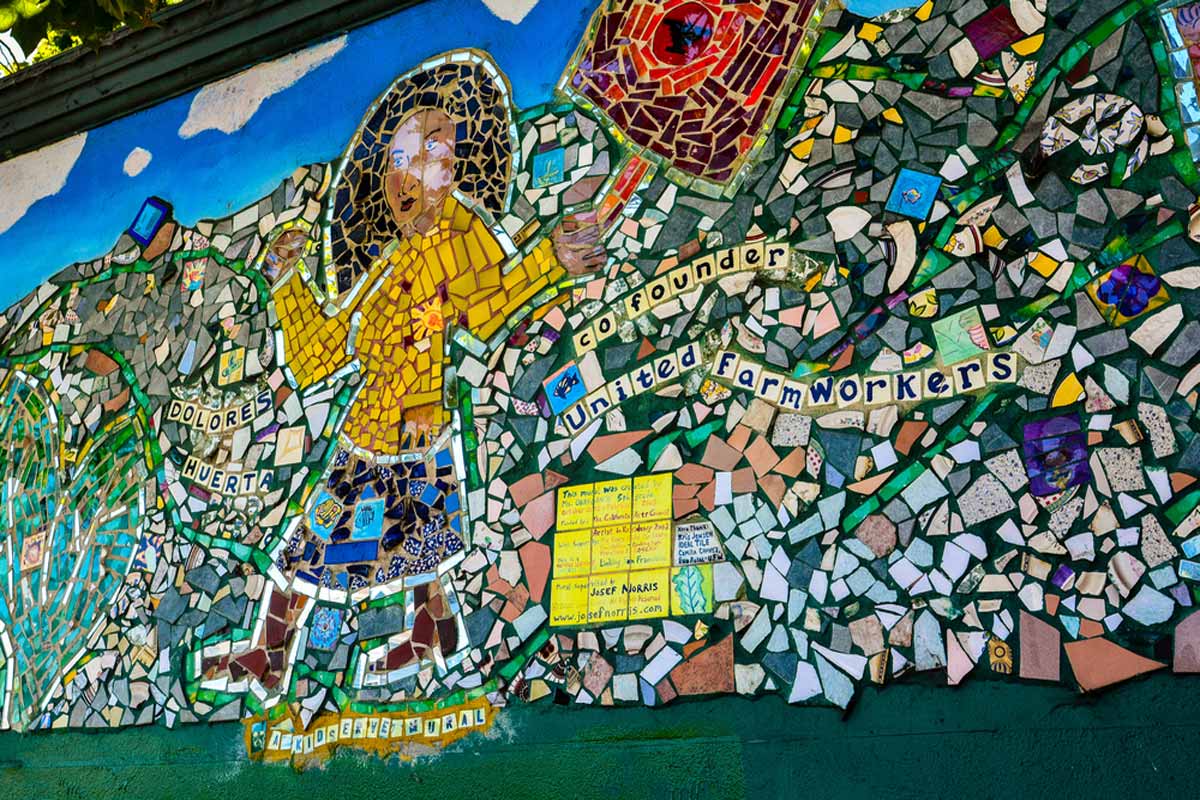 Travelling on a budget? Not to worry.
The most affordable time to visit San Francisco is during winter, which is between December and February. Because it's much colder and rainy, fewer travellers come to 'Frisco. This means fewer crowds and lower prices on pretty much everything — yay.
That said, Christmas week will be expectedly pricey, so look out for that.
To See Iconic Landmarks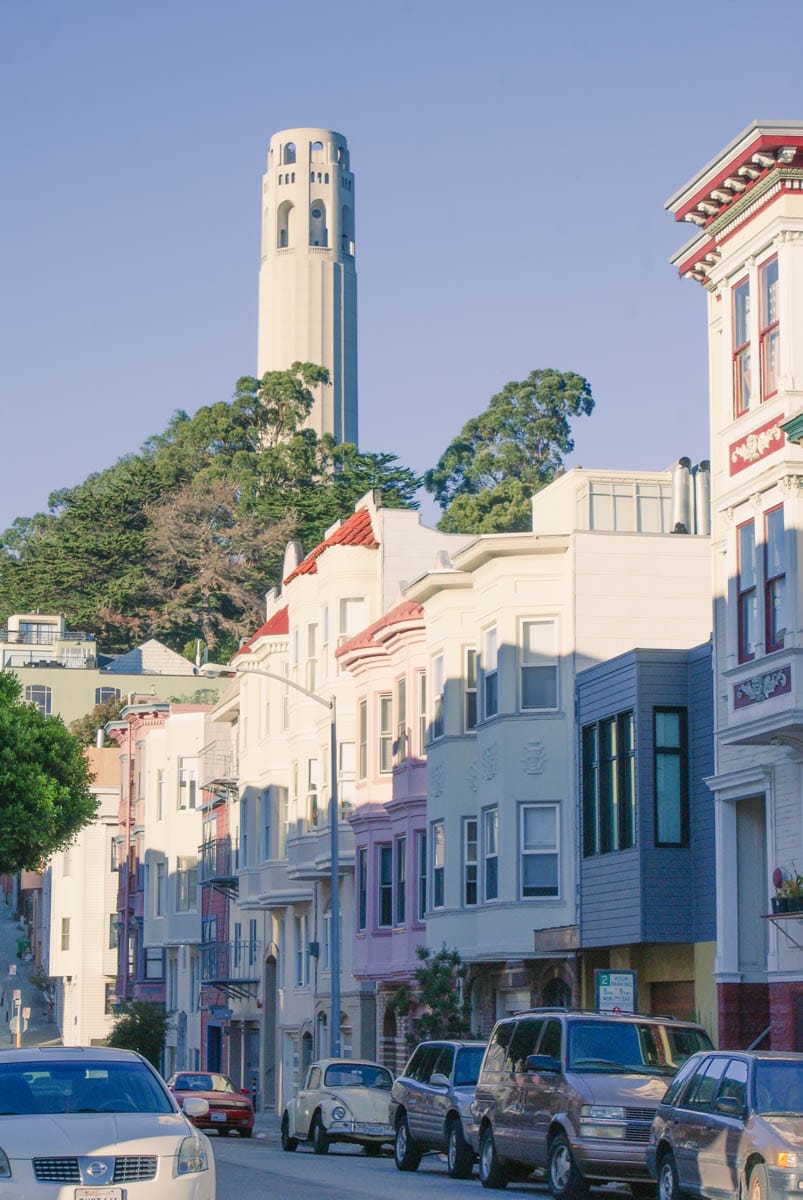 One of the most iconic landmarks in the world, the Golden Gate Bridge is a must-see for any traveller visiting San Francisco. Whether you walk, bike, or drive across the bridge, the views of the Bay and the city are just *chef's kiss*.
You can see the city's iconic landmarks all year round, though there's something magical about spotting them in summer.
To Enjoy the Outdoors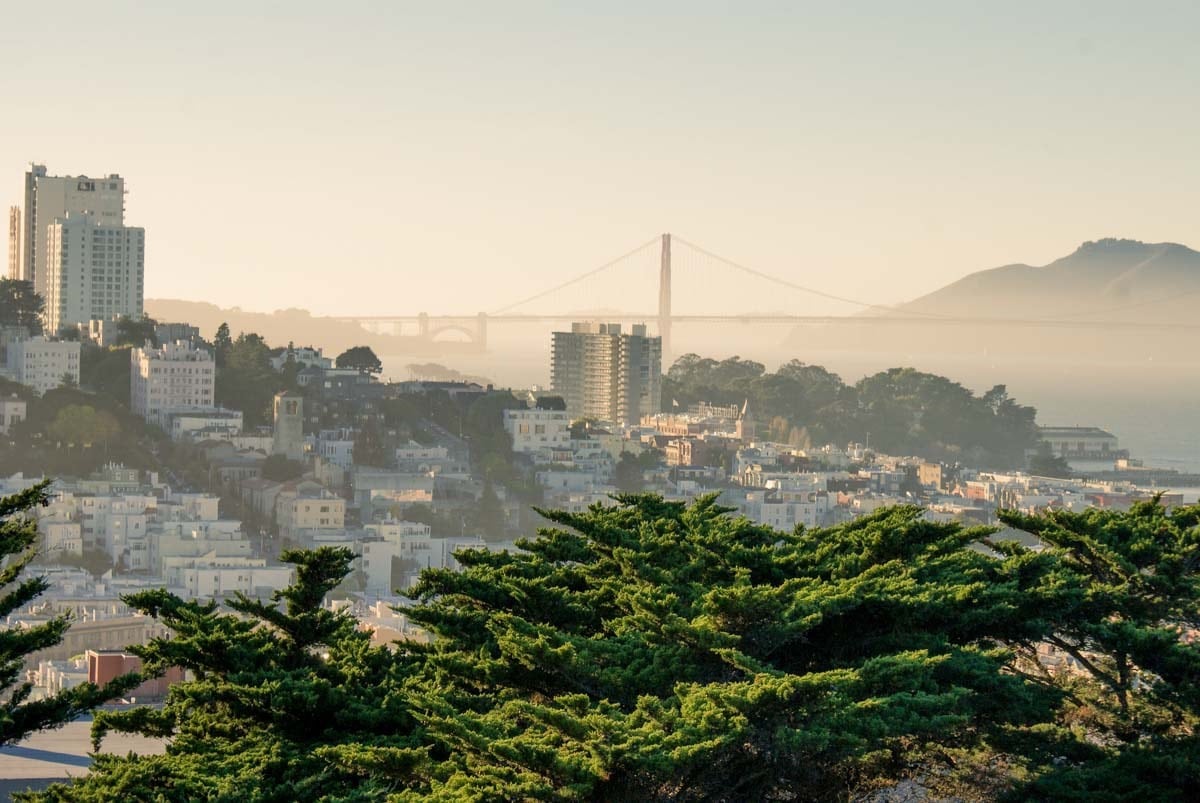 'Frisco may be a big city, but natural scenery surrounds it. Take a trip to Golden Gate Park to hike or bike through lush greenery, or head to nearby Muir Woods to see some of the tallest trees ever.
The tail end of summer (ie. when the weather isn't blisteringly hot and the crowds are slightly thinner) is when you want to visit for outdoor adventures.
To Visit Cultural Hangouts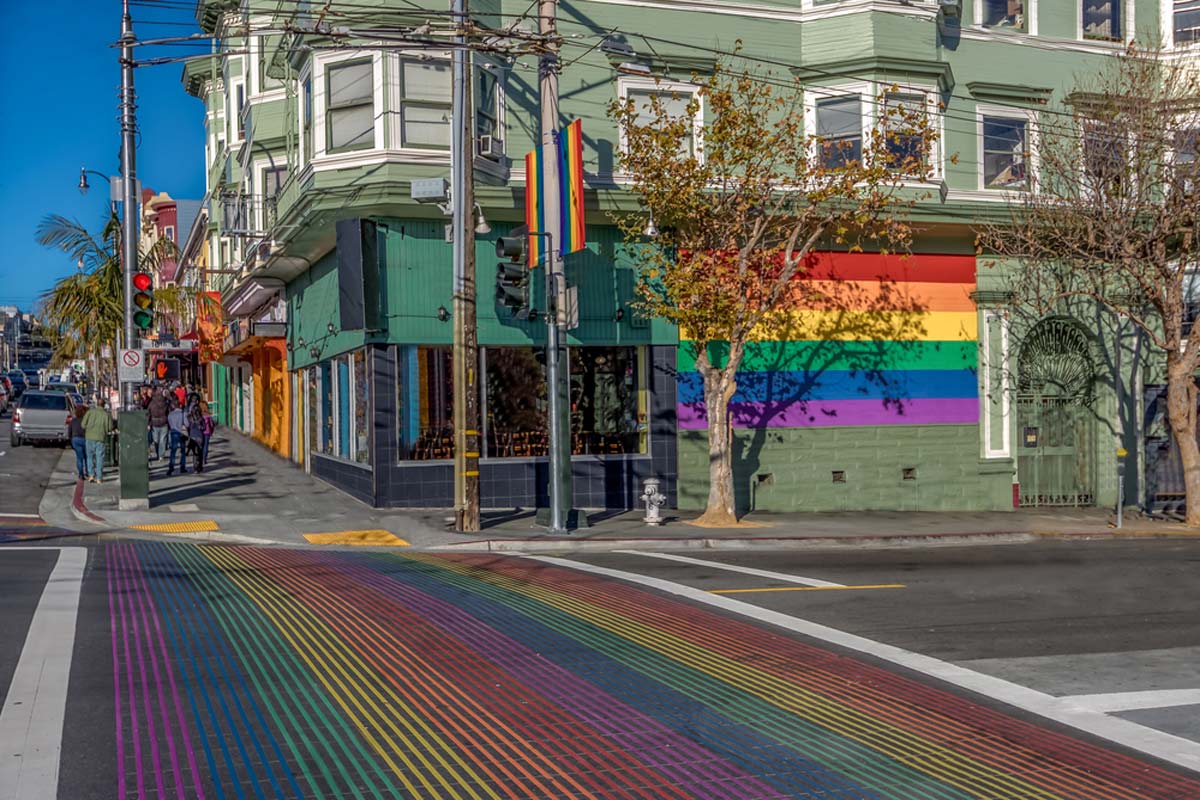 San Francisco's a melting pot of cultures and influences, and its art, music, and events reflect it well.
Head to San Francisco in spring or late summer to explore the colourful murals in the Mission District, or check out the jazz clubs in North Beach.
To Explore Food Markets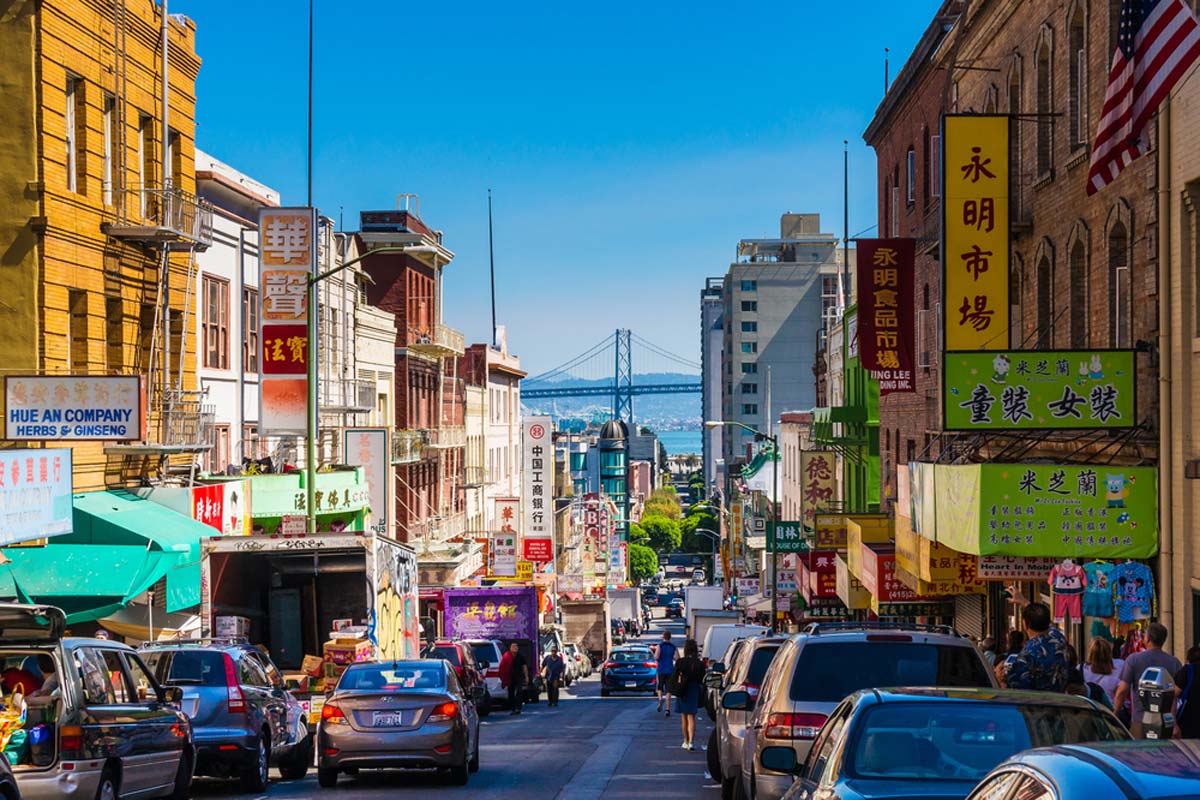 One of the best ways to experience San Francisco's culinary scene is by visiting its many markets. From the Ferry Building Marketplace's artisanal cheese makers to Chinatown's markets selling a wide variety of Asian goods, there's something for every palate in San Francisco.
Better yet, these are open all year round and mostly under cover. That means there's no bad time to visit.
San Francisco by Season
Spring in San Francisco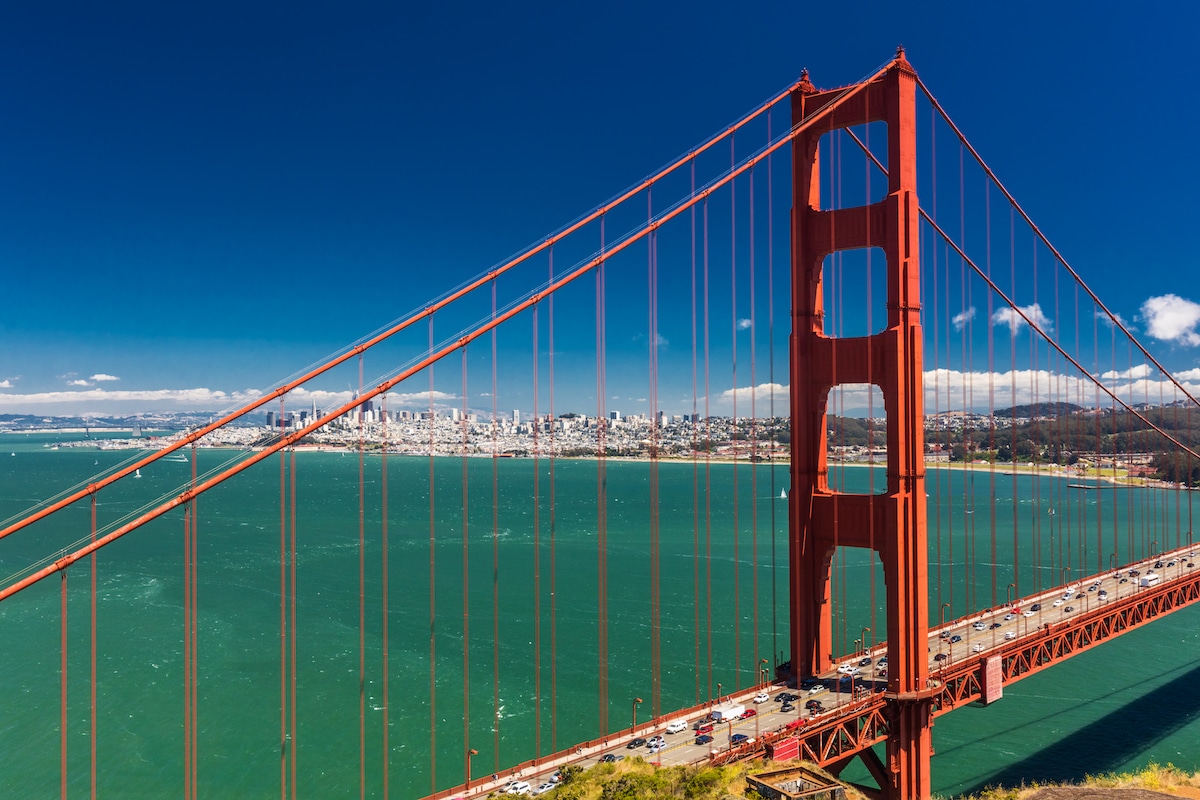 Spring typically falls between March and May. In March, the weather becomes milder, and the days become longer. The average high temperature in March is around 60°F (15.5°C), and the average low temperature is around 50°F(10°C).
By May, San Francisco's weather becomes warmer and more pleasant, with average highs and lows being about 68°F (20°C) and around 52°F (11°C), respectively.
Easter celebrations take place during March, and the international fair, Art Market, does too. Stunning contemporary and modern art? Count me in!
Key Events and Things to Do in San Francisco in Spring
Cherry Blossom Festival: This annual event, held in April, celebrates the arrival of spring with a weekend-long celebration of Japanese culture. You'll enjoy traditional music, dance performances, martial arts demonstrations, and *checks notes* the Grand Parade (now back in 2023 — how exciting!).
San Francisco International Film Festival: This prestigious film festival features over 200 films from more than 50 countries, as well as panel discussions and other events at which you may spot your fave celeb *crosses fingers*.
Golden Gate Bridge: A list of things to do in San Francisco would be incomplete without mentioning this iconic landmark.
Bay to Breakers: This annual footrace is one of the largest and oldest in the U.S. The exhilarating race runs through the city, starting at the Embarcadero and ending at the Great Highway.
Pros to Travelling to San Francisco in Spring
Generally mild and pleasant weather.
Many festivals and events take place during spring, such as the Cherry Blossom Festival and the San Francisco International Film Festival.
Crowds are often smaller, which means shorter lines at popular attractions and lower prices on hotels and flights (who doesn't love that?).
Cons to Travelling to San Francisco in Spring
San Franciscans know spring for its windy conditions, which can make it a bit chilly and uncomfortable for some travellers. This may not be a concern for everyone, but it's something to keep in mind if you're planning a trip here during this time of year.
There are more crowds in April (which gets even worse in May, so beware), possibly driving prices up.
Summer in San Francisco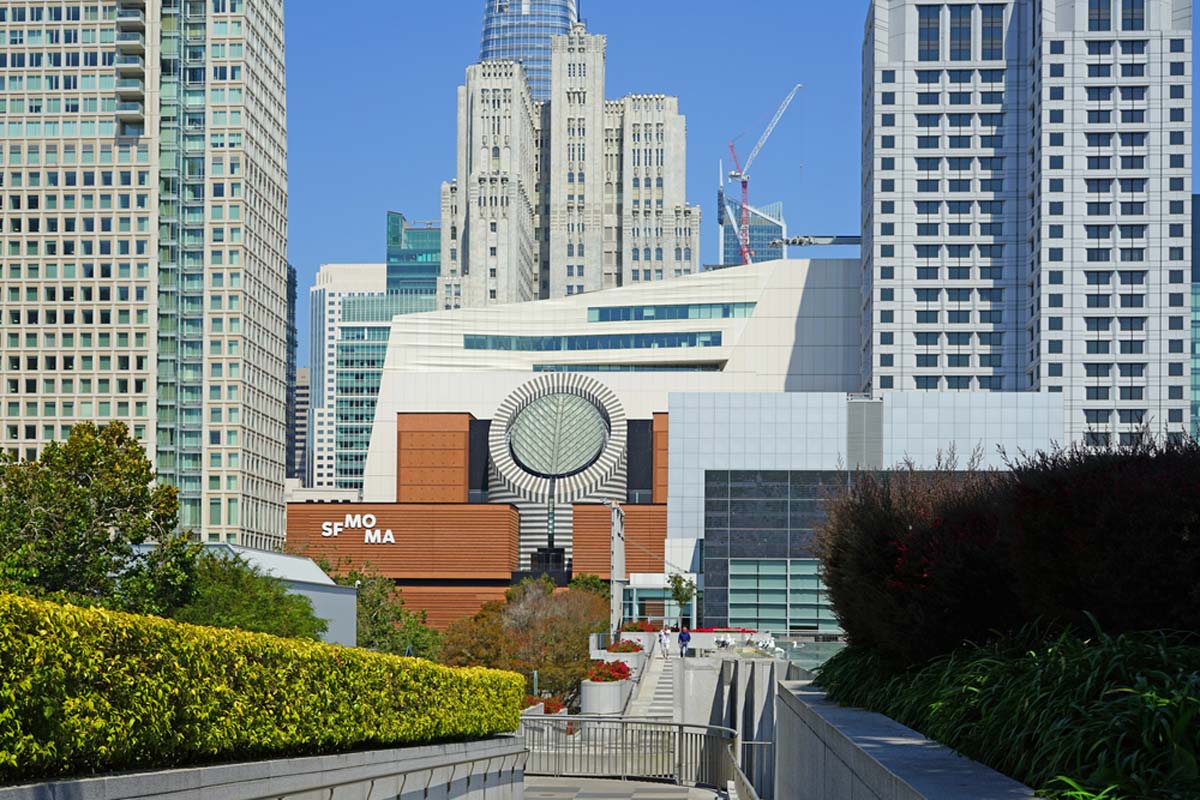 June through August is San Francisco's summer months. During these months, the weather is mild and sunny, with average highs in the mid-60s to low-70s. As a result, summer is a popular time to visit San Fran.
Key Events and Things to Do in San Francisco in Summer
Summer is a great time to visit San Francisco, as the city is at its warmest and most vibrant during these months. Here are a few things you could do in San Franciscan summers:
Outdoor festivals and events: San Francisco is home to a number of outdoor festivals and activities during summer. Some of these fun arts and foodie events include the Fillmore Jazz Festival, the San Francisco Street Food Festival, and the Outside Lands Music and Arts Festival. Sounds like fun, right?
Beaches: While some may not know San Francisco for its beaches, there are plenty of places to relax by the water. Some popular options include the laidback Baker Beach, China Beach, and Ocean Beach.
Museums and attractions: Immerse yourself in history, culture, and some biology by visiting San Fran's impressive museums and attractions, including the impressive California Academy of Sciences, the Exploratorium, and the San Francisco Museum of Modern Art.
Pros to Travelling to San Francisco in Summer
Warmer weather to enjoy outdoor activities and events.
Longer days with more time to explore the city and all it offers.
San Francisco is home to many festivals and events for you to embrace during the summer.
Cons to Travelling to San Francisco in Summer
Higher prices during peak travel seasons.
Not as warm or hot as other areas when doing activities, like the fun and sunny things to do in LA, for example.
Autumn / Fall in San Francisco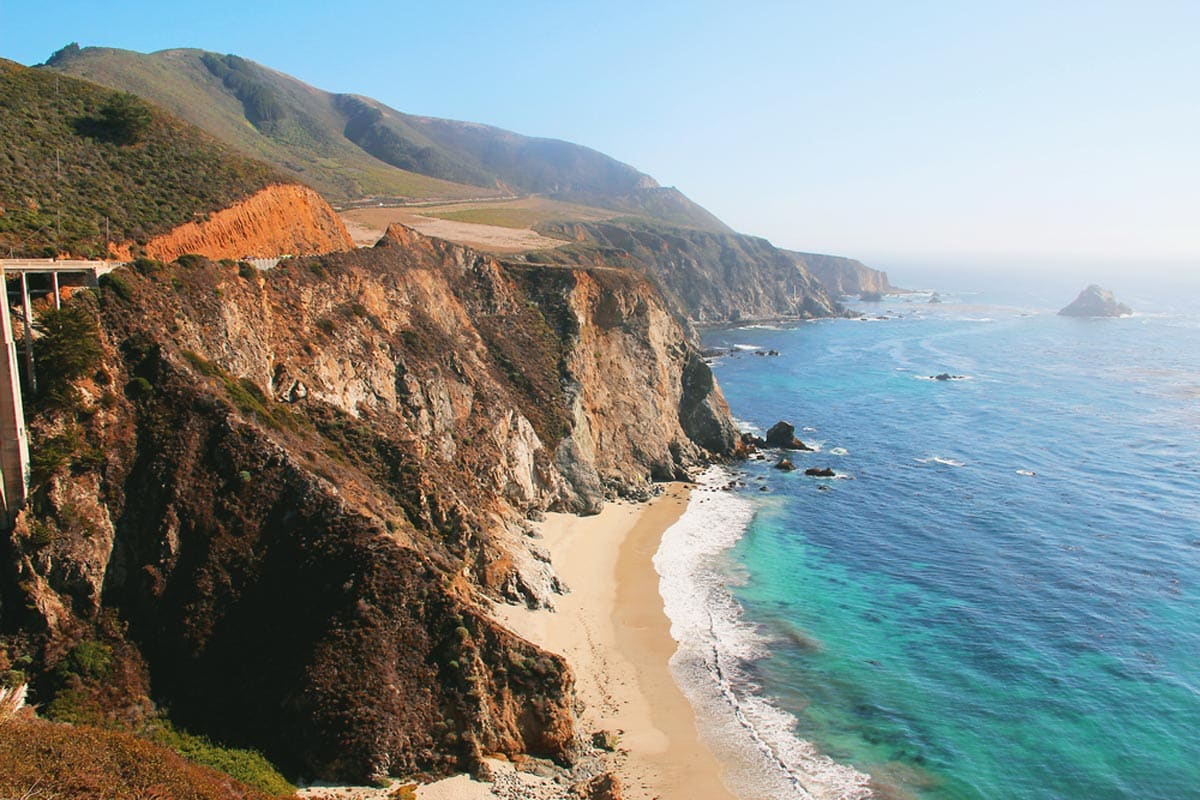 Autumn/Fall months are September, October, and November. During this time, the weather in San Francisco becomes cooler and more moderate, with average high temperatures ranging from the mid-60s ºF (16ºC) to mid-70s ºF (21ºC).
Key Events and Things to Do in San Francisco in Autumn/Fall
Autumn is a great time to enjoy outdoor activities, such as:
Pacific Coast Highway scenic drive: Stretching over 650 miles, a scenic drive along the Pacific Coast Highway offers breathtaking views of the Pacific Ocean, rolling hills, and rugged cliffs.
Muir Woods National Monument: Explore nature and hike through the redwood forests of Muir Woods through a tour of the Muir Woods National Monument.
Ghirardelli Chocolate Festival: This annual festival, which takes place in the Ghirardelli Square area, features chocolate tastings, cooking demonstrations, and a variety of other chocolate-themed activities for those with a bit of a sweet tooth.
Pros to Travelling to San Francisco in Autumn/Fall
Lower prices compared to summer.
Comfortably mild weather.
Beautiful fall foliage.
Cons to Travelling to San Francisco in Autumn/Fall
Foggy atmosphere.
Rainy weather, although a good outer shell comes in handy here.
Winter in San Francisco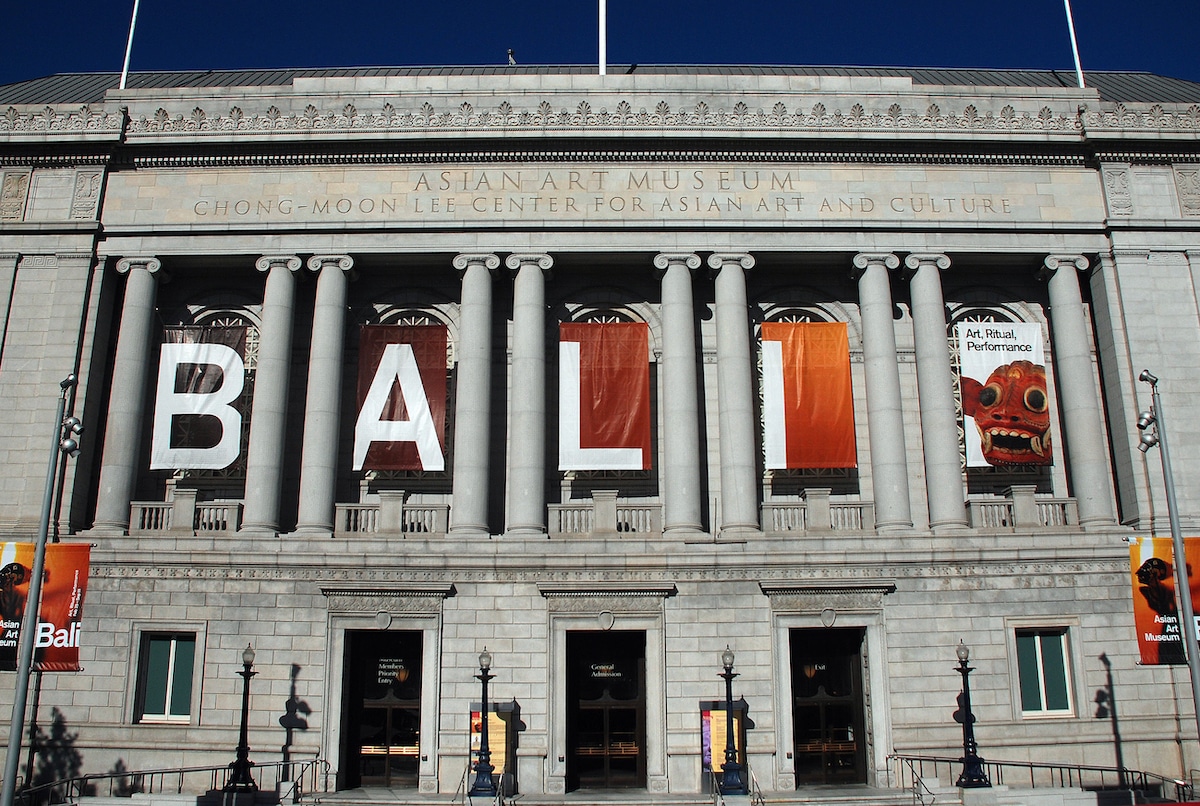 Winter runs from December through February. During this time, the city experiences its coolest and rainiest weather, with average high temperatures ranging from the mid-50sºF (10ºC) to the low-60sºF (16ºC).
Key Events and Things to Do in San Francisco in Winter
Union Street Fantasy of Lights: Delight in the wonder of the holiday lights, carolers, and various festive activities on Union Street in the Cow Hollow neighbourhood.
Christmas and New Year's Eve: Check out the Christmas Tree Lighting Ceremony at the Ferry Building and the New Year's Eve fireworks display at the Embarcadero.
Asian Art Museum of San Francisco: Visit to appreciate artwork from Asia, ranging from ancient pottery and sculpture to modern paintings and prints.
Pros to Travelling to San Francisco in Winter
Lowest prices due to fewer crowds.
Fewer crowds because of the wet and cold weather.
Plenty of indoor activities to escape the cold.
Cons to Travelling to San Francisco in Winter
Rainy weather may dampen your spirits.
Can be wet and bitterly cold.
When to Travel to San Francisco: Practical Tips + Tricks
Familiarise yourself with public transportation – San Francisco's transport is efficient and pretty cheap.
Plan your trip in advance to not miss out on fun activities. It's also a good idea to book hotels well ahead of time.
Pack clothing appropriately (i.e., layers and a jacket or sweater).