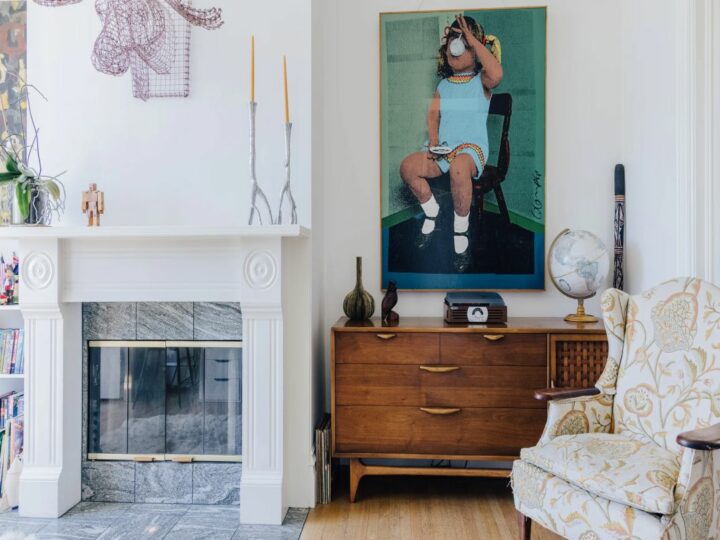 Ready to discover the best Airbnbs in San Francisco?
Whether you're looking to chill out in a secluded cabin by the bay, hit the shops next door to your swanky penthouse suite, or unwind in a home away from home, San Francisco has got an abundance of cool places to stay. In other words, the Airbnb game is STRONG.
I also love using Plum Guide to find rental properties – the homes on the site are handpicked so that only the very best make the cut.
Read on to discover my favourite homes in the area…
Best Airbnbs in San Francisco: At a Glance
The Best Airbnbs in San Francisco
Hayes Valley Luxury Home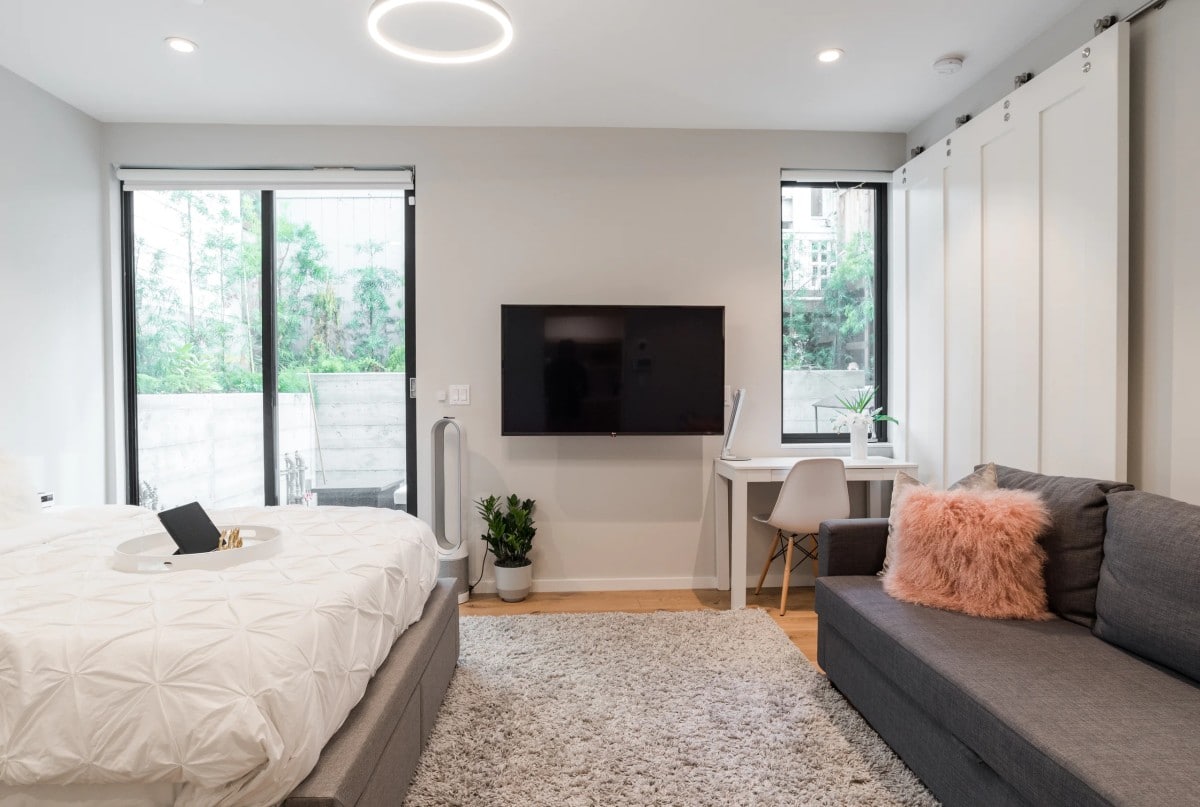 Boasting all the luxury of a hotel with the comforts of a home, this San Francisco Airbnb is perfect for you. It sleeps up to 4, though I would say this is far more suited to a couple of people, as the bed and sofa are in the same space.
Not only do you have a huge bath that gives you all the spa vibes you could possibly want, but the large private patio is the perfect place to start your day with a coffee.
The Haight-Ashbury location couldn't be more iconic – it's where the Summer of Love started, and the lovin' has continued ever since.
Traditional Victorian 3 Bed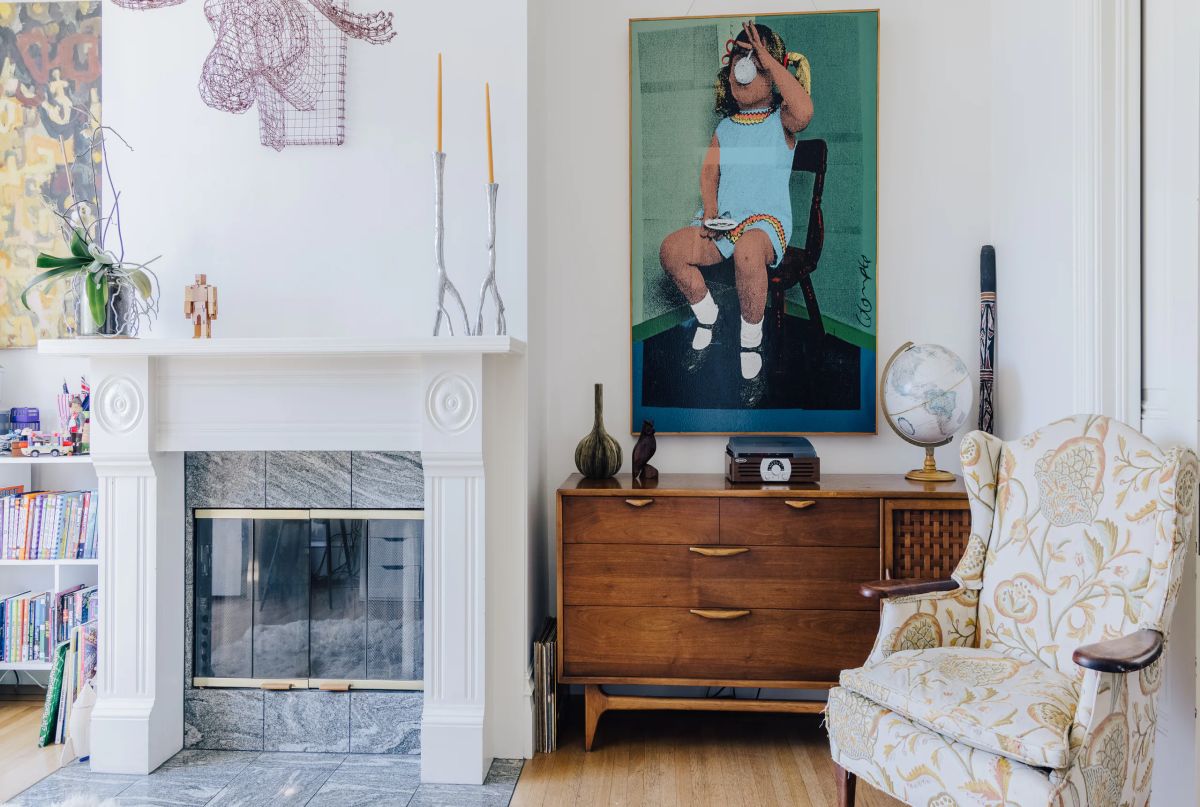 You could stand outside and stare at this house's dreamy sage door all day, though the interior of this huge Airbnb in San Francisco is equally as beautiful.
The decor is arty without being too stuffy, while each of the bedrooms are huge, light, and bright. Have fun trying to peel yourself out of the fluffy beds each morning.
The Noe Valley location means you're minutes away from an abundance of independent shops, restaurants, and cafes.
Swanky 2 Bed Apartment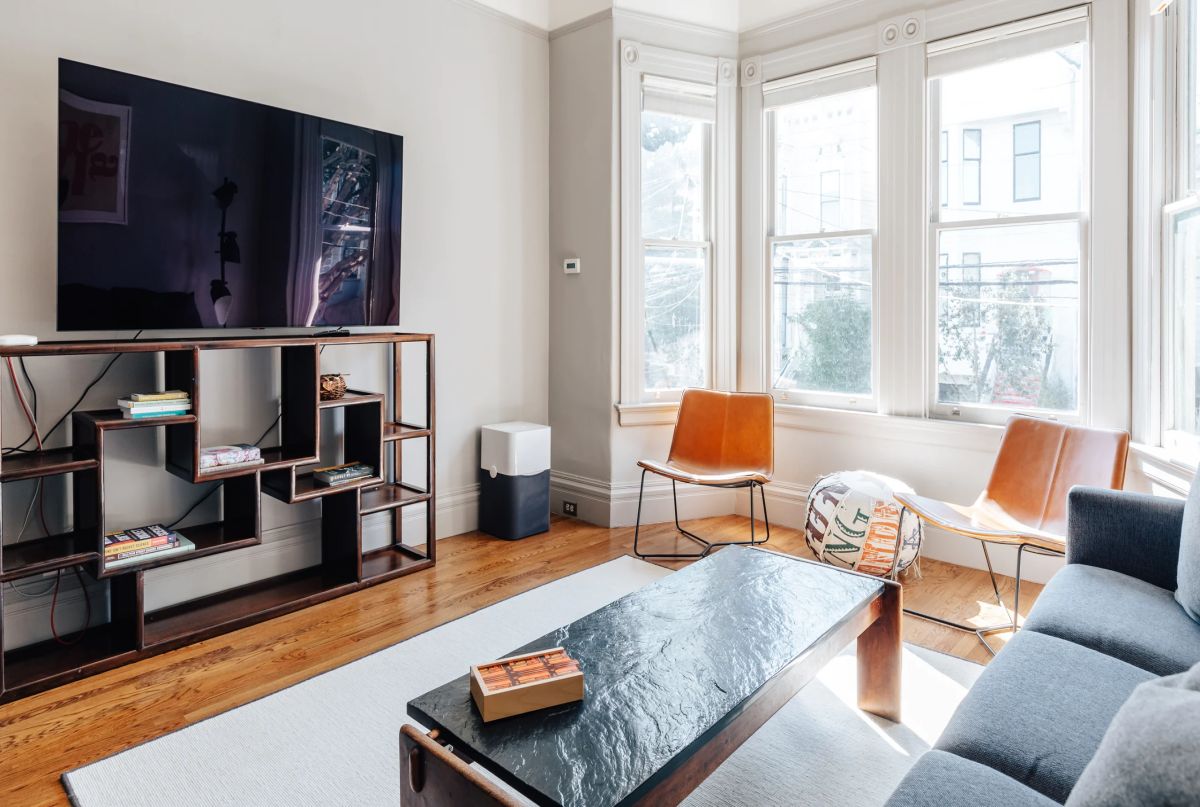 An apartment in San Francisco's hipster district better deliver… and this one sure does. Rattan furniture and quirky statement pieces provide punchy accents to this otherwise minimalist home.
You're surrounded by an eclectic mix of shops, food markets, and live music, so you're never short of things to do. Did I mention that this apartment sleeps up to 7 people? Get the gang together for a wild weekend on the West Coast.
Sophisticated Local Home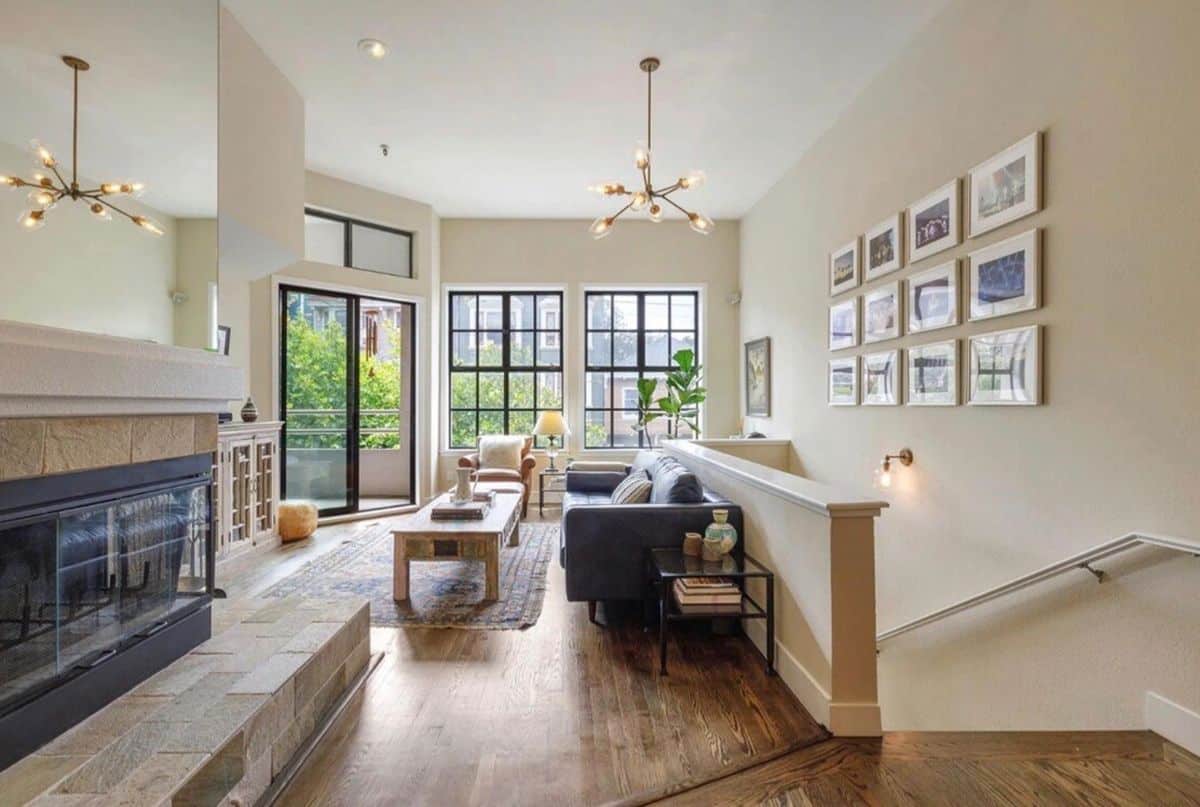 If you're looking to pass on hipster and instead seek a whole lotta class, this is the best Airbnb San Francisco has to offer you.
Each of the three bedrooms are decorated with chic accents, while the mezzanine level and bar cart adds a touch of fun to the home. Golden Gate Bridge is also within walking distance – it ticks all the right boxes.
Sycamore Cove Cabin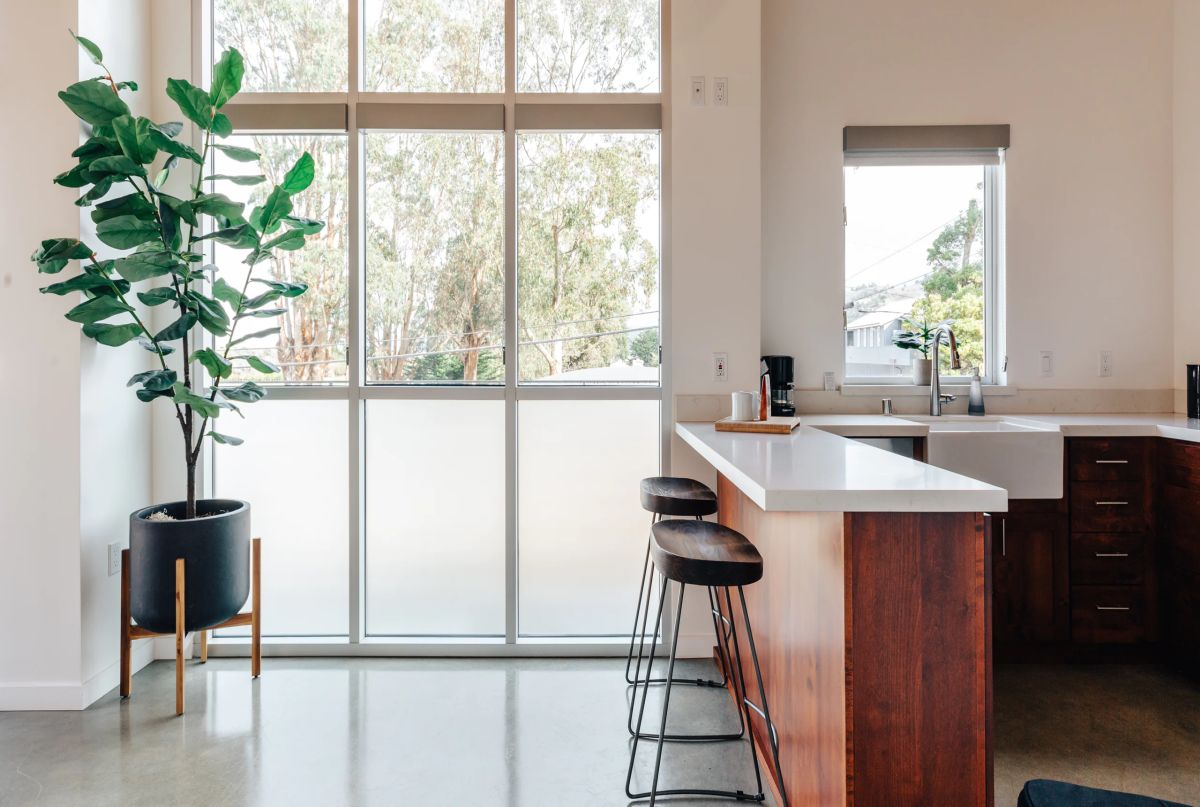 Looking for something a little bit different? Let this Airbnb in San Francisco's bay area tempt you.
While small, the apartment makes the most of its space – decor is exceptionally modern and bright, while the huge windows let light pour in.
Head to the wraparound balcony each morning for a well-deserved cup of coffee to kickstart your day.
Spacious Apartment for Two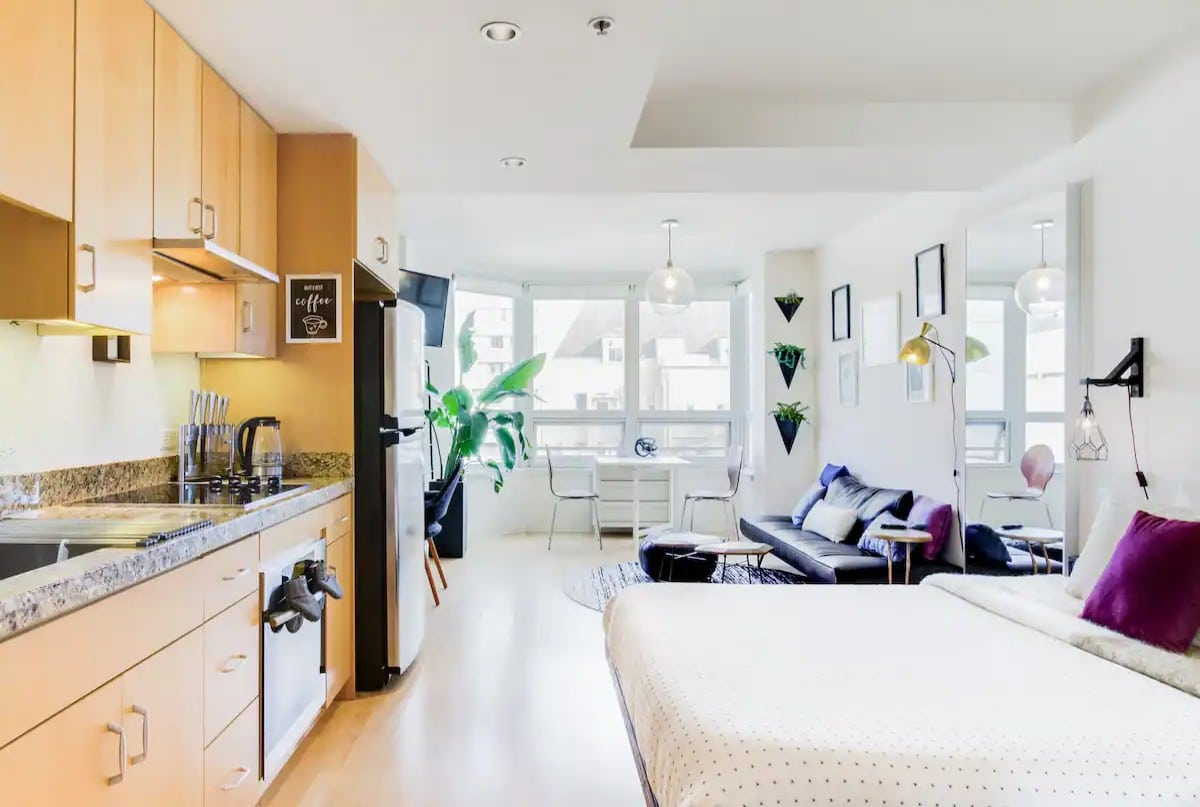 Fancy drinking wine on your own rooftop? Of course you do – this Airbnb in San Francisco downtown allows you to do just that.
Located near the Civic Centre, this apartment is simple but beautiful, with a full kitchen that allows you to flex your cooking skills (and potentially save some money). The bedroom can only be described as serene, a vision of white that you won't want to leave.
Stylish SOMA Studio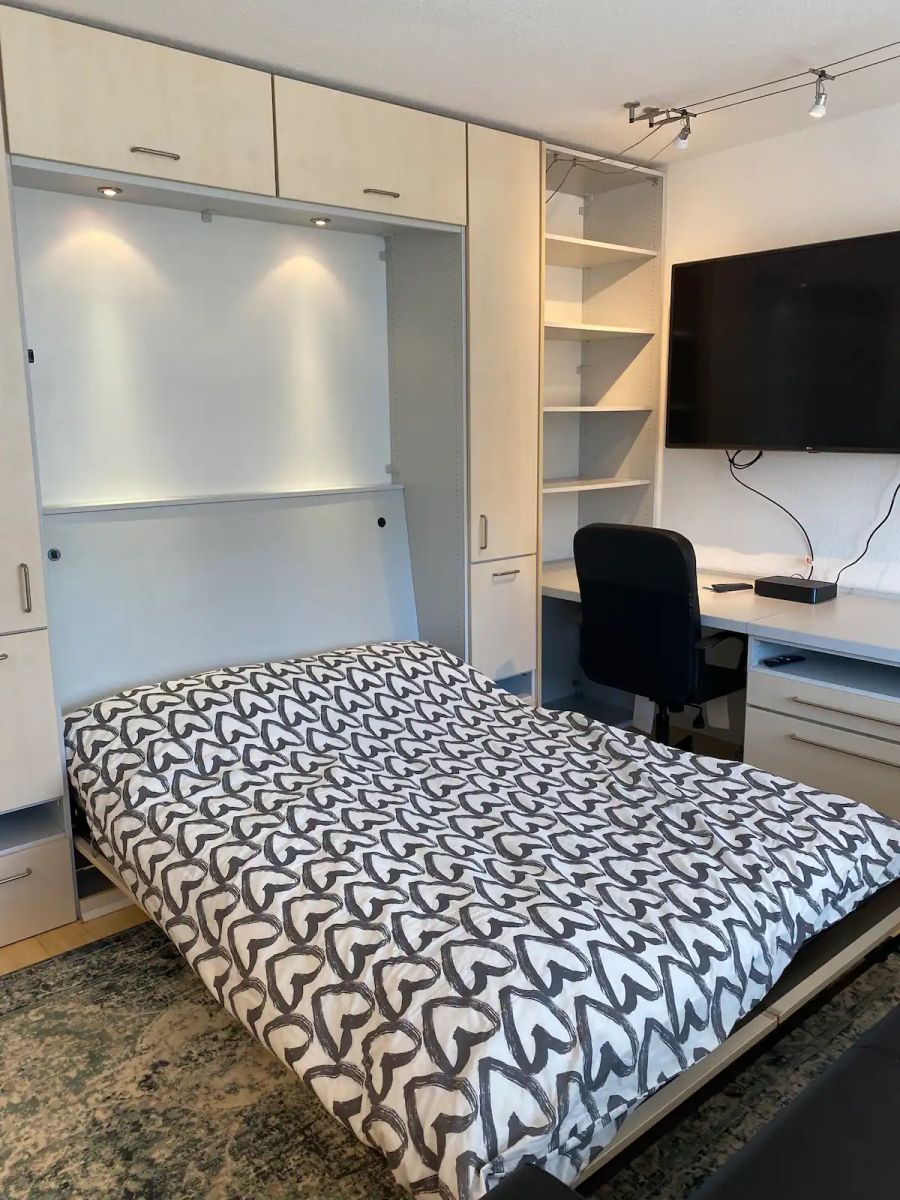 This stylish studio absolutely does NOT compromise on space. It may be an all-in-one, but the clever storage space utilisation ensures that this apartment feels spacious and airy.
Though, the real pull of this home is the location – the SOMA district is bursting with brilliant restaurants and cafes, and is one of the top spots for shopping and nightlife.
Industrial Space for One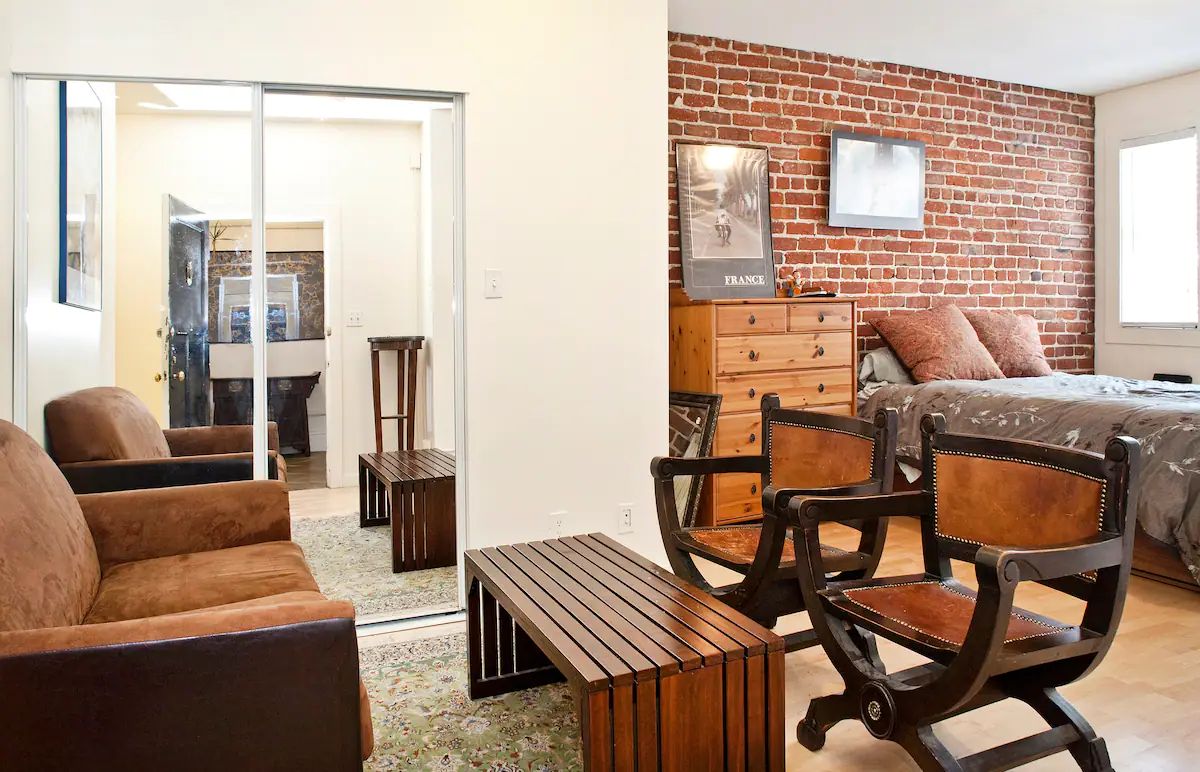 Perhaps you're looking for a longer term rental Airbnb around San Francisco? Feast your eyes upon this adorable industrial apartment, where the exposed brick wall steals the show.
Located on Lower Nob Hill, this apartment has everything you could possibly need or want for your San Fran stay, including a kitchenette, full bathroom, dining space, and comfy bed.
Green One Bed Home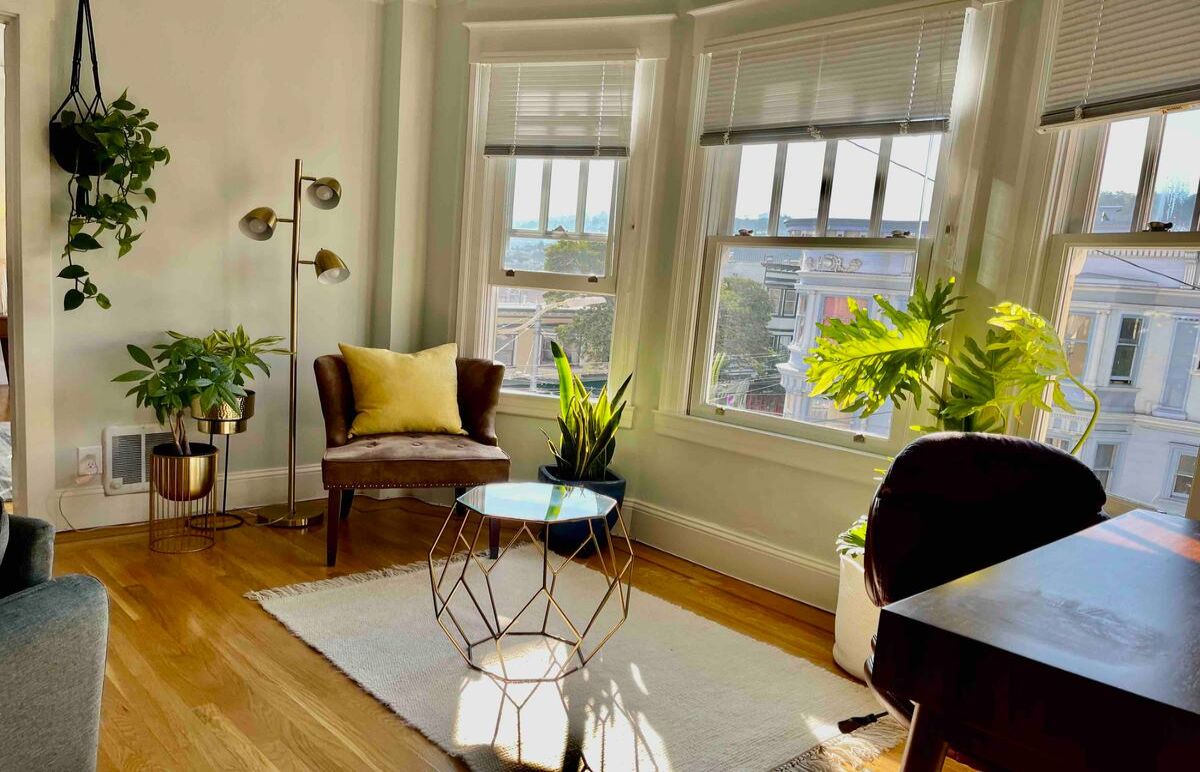 Keen plant parents will really appreciate this sunny home in Lower Haights, which sleeps two people (though it's deceivingly large).
With huge windows illuminating the space, you're also treated to unrivaled views of the area, and you're a hop, skip, and a jump away from Golden Gate Park.
Pastel-Perfect Private Suite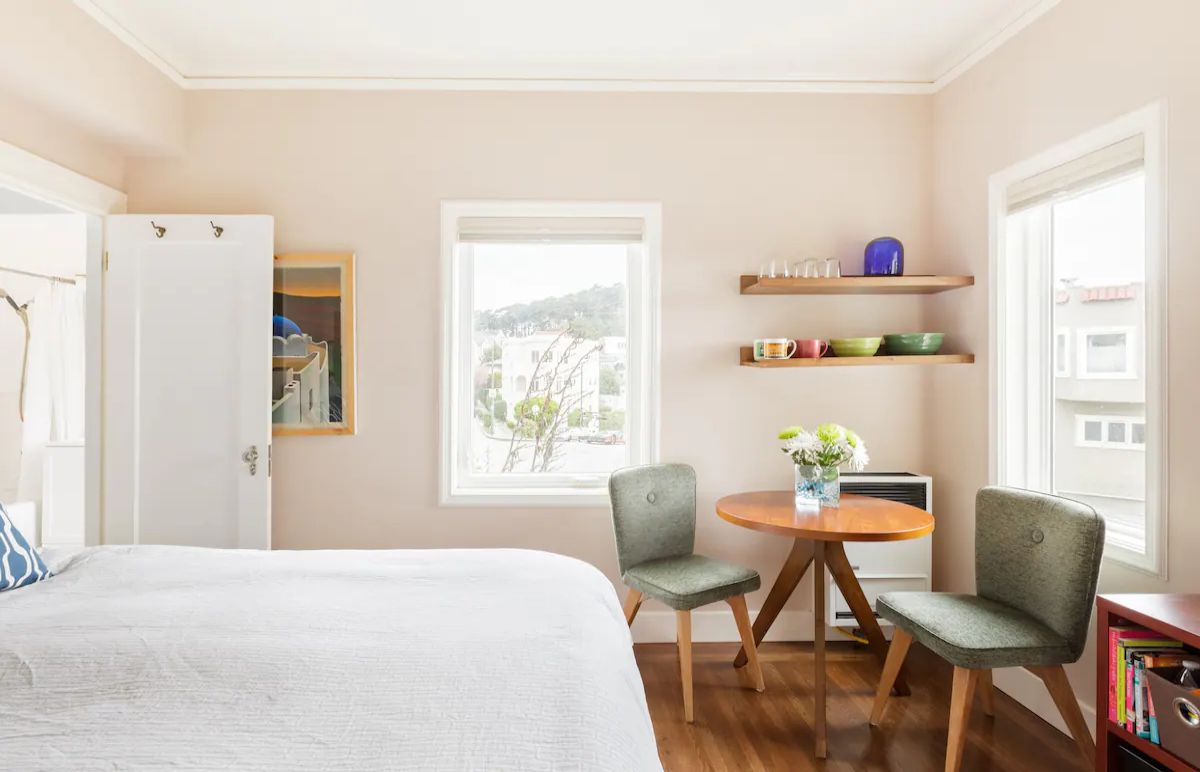 Matt and Jeff have created an iconic guest suite at their home in San Francisco, which comes complete with a private entrance and flower-filled garden deck.
Whilst this studio is fairly small (but more than ample for a couple), it has everything you need for a weekend getaway on the West Coast. The stylish set up and ideal location makes it the best Airbnb San Francisco boasts, in my humble opinion.
Search More Airbnbs in San Francisco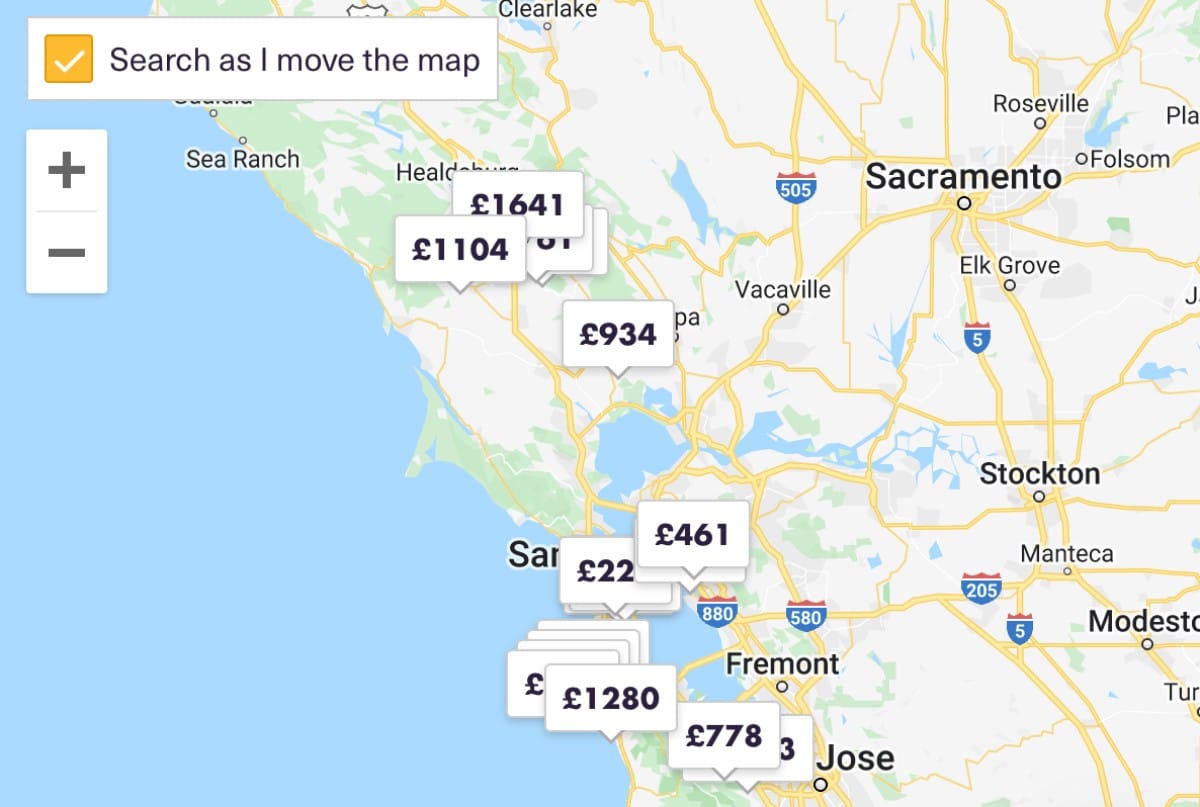 Read More San Francisco Guides