Tucson's surrounds promise near-endless potential for exploration. Discover the best day trips from Tucson – venturing to national parks, canyons and beyond.
Tucson itself is a chilled out spot and, while there's so much to see and do, I've always found that the main sights can be packed into a couple of days. Which is great news for you.
Why? Well, it means that you've got plenty of time to see other sights in nearby southern Arizona.
And you totally should – from the vibrant Phoenix to the sleepy town of Scottsdale, and even the beautiful Saguaro National Park, there's plenty to feast your eyes on.
It's time to channel your inner explorer and set out on some new adventures… I hope you're ready!
The Best Day Trips From Tucson
Saguaro National Park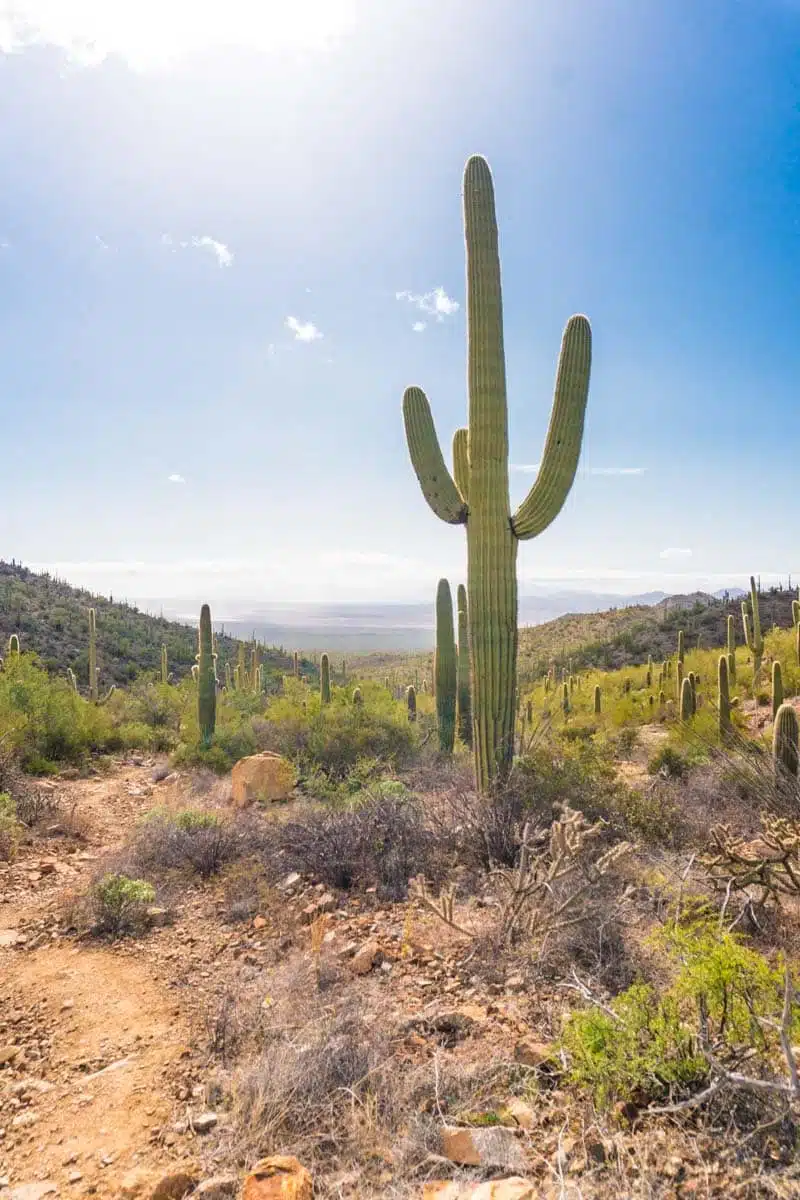 You simply can't visit Tucson without venturing out to the famed Saguaro National Park. I visited on a recent trip and – OMG – I absolutely loved it.
Dotting the park's landscapes, the towering saguaro cacti are the showstopper attractions here, but the park, split between an East and West side, offers much more.
While the western side of the park is perfect if you're after stunning scenery, if you're in the mood for hiking with more of a backcountry experience, the eastern side is ideal.
That's not to say that the western side of Saguaro doesn't have hiking potential. In fact, the King Canyon/Gold Mine loop trail is a relatively easy trek with some elevation gain that leads through some stunning cacti-covered canyons.
You can explore both sides in one day if you're pushed for time, but that does mean less time out on the trails.
How to Get There: Jump on the line 8 bus from the Country Club/Broadway stop heading through Sonoran Heights.
Average journey duration: 35 minutes
Hassle-free option: Book This Southern Arizona Attractions Pass
Phoenix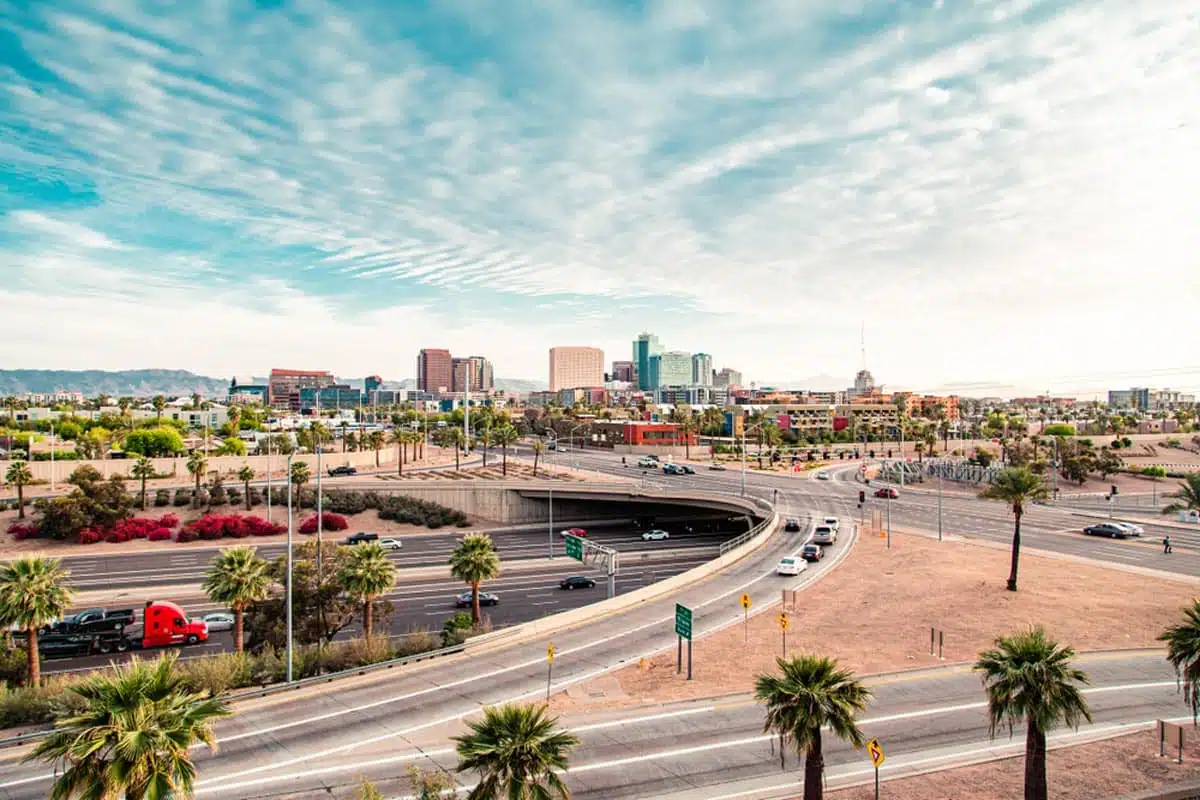 As the largest city in Arizona – and its capital – taking a day trip to Phoenix is a no-brainer.
Whether you're a sport's lover (heading out to Chase Field for a baseball match might be the ticket) or fancy catching a live show at the Talking Stick Arena or the Van Buren, there's so much to do in terms of entertainment.
For culture-seekers, Phoenix Art Museum and the Heard Museum are my top picks. In fact, If you only have time to visit one museum in Phoenix, The Heard Museum should be it. This spot showcases American Indian art and, while it's pretty small, it's packed with eye-catching pieces and plenty of historical information.
Hungry? Seeing as you'll be spending the day here, you should get a taste of Phoenix. Indulge in the bison tartare tostadas from Valentine's (my favourite restaurant in the city). Follow it up with a well-executed cocktail from the quirkily kitsch Platform 18. I wouldn't blame you for having another.
How to Get There: To reach Phoenix from Tucson, grabbing a bus ticket is best. These go for anything between £11 ($13) and £24 ($28) and depart from Tucson Bus Station.
Average journey duration: 1 hour and 50 minutes
Sonoita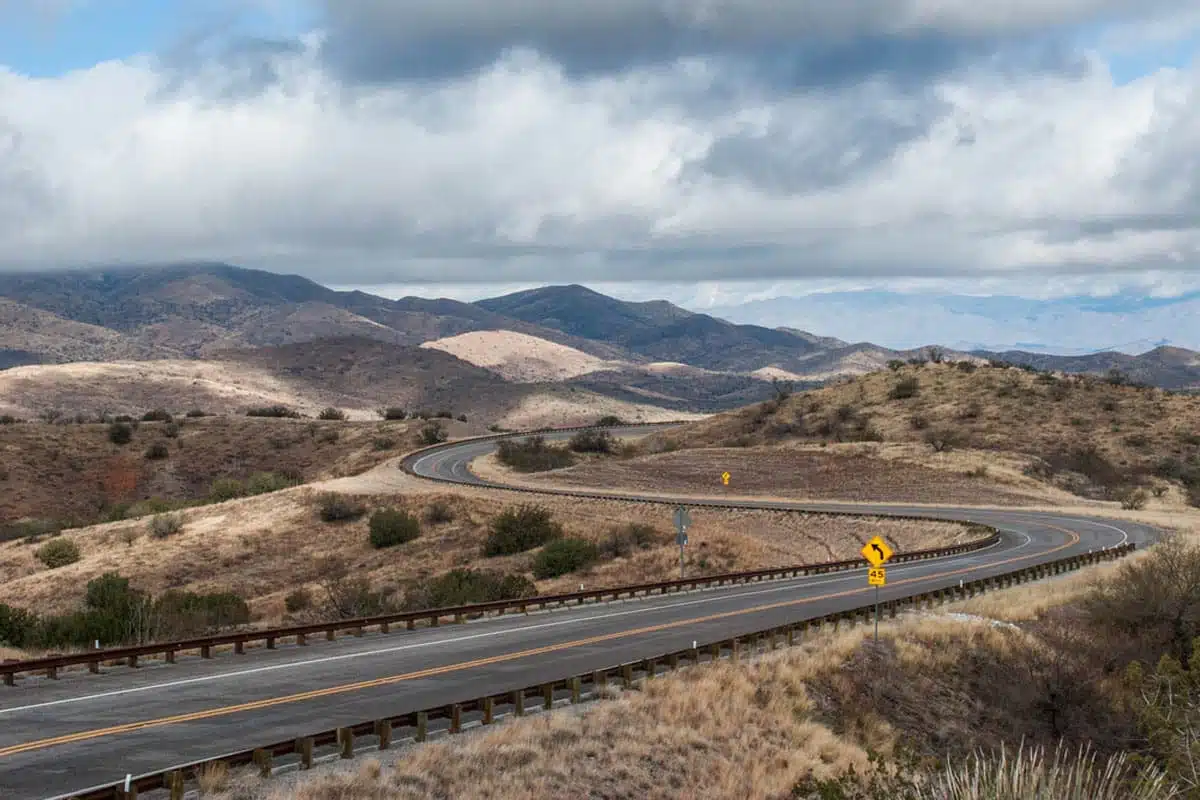 Travelling wine-lovers unite! You're set to work your way through one of Southern Arizona's best tasting adventures. I am, of course, talking about the spectacular Sonoita wine region – home to tantalising blends and some rather spectacular surrounds.
The best part of this wine-inspired adventure is heading out on the famous Sonoita Wine Trail. Plan to visit some quintessential wineries in the region, such as Deep Sky, Callaghan or Dos Cabezas.
How to Get There: Take a bus from Tucson Bus Station heading towards Sahuarita for £1 ($1), and then from East Sahuarita, grab a private taxi to Sonoita.
Average journey duration: 2 hours and 10 minutes
Hassle-free option: Book This Southern Arizona Wine Tour
Scottsdale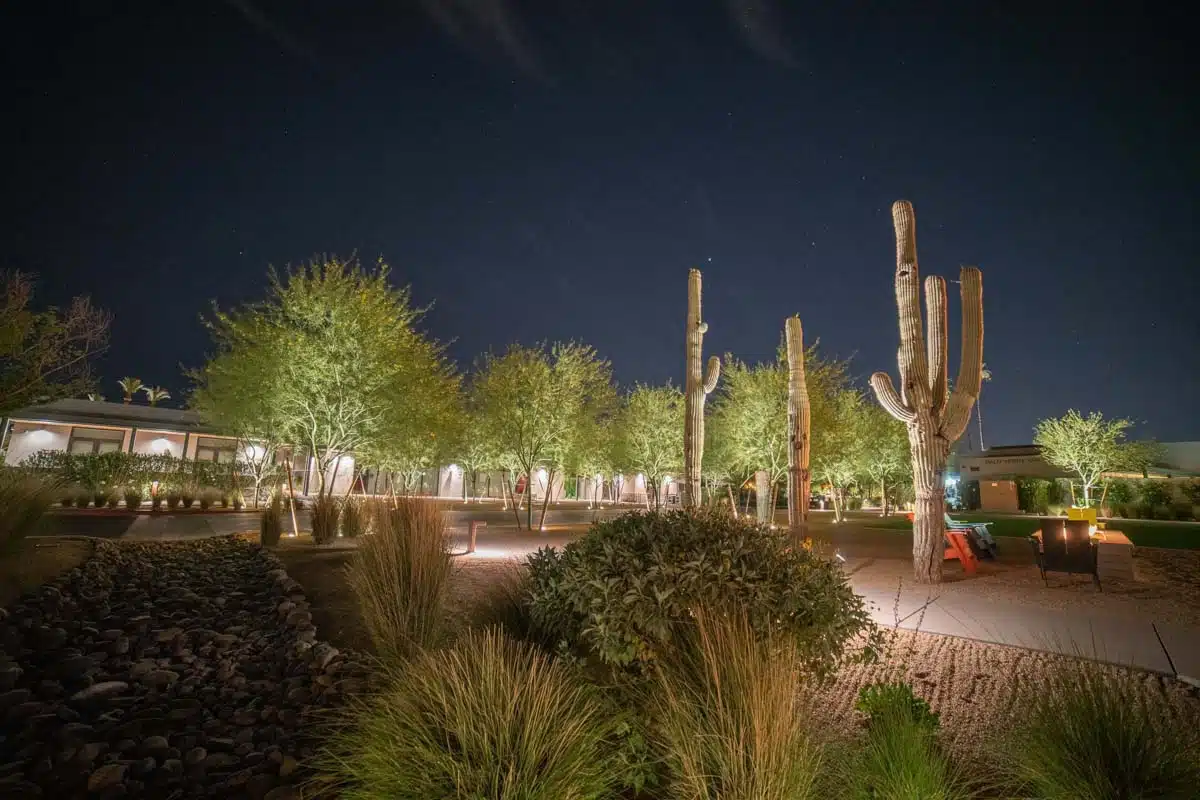 If you're looking for one of the best places to visit near Tucson but are keen to stick to another urban adventure, Scottsdale is right up your alley.
To fill your day here, you could (read: definitely should) opt for a dive into its museums. The ones I think worth a visit are the Penske Racing Museum and McCormick-Stillman Railroad Park.
However, if you're keen to get outdoors, head to the Southwest Wildlife Conservation Centre. This rescue initiative for bears, large cats, wolves, and birds of prey is perfect for an intimate experience with these gorgeous creatures – and for appreciating some of Scottsdale's wildlife.
How to Get There: Reaching Scottsdale is an easy trip via a bus from Tucson Bus Station at about £12 ($14) and £25 ($30) or a train from Tucson at £3 ($3).
Average journey duration: 2 hours and 20 minutes
Patagonia Lake State Park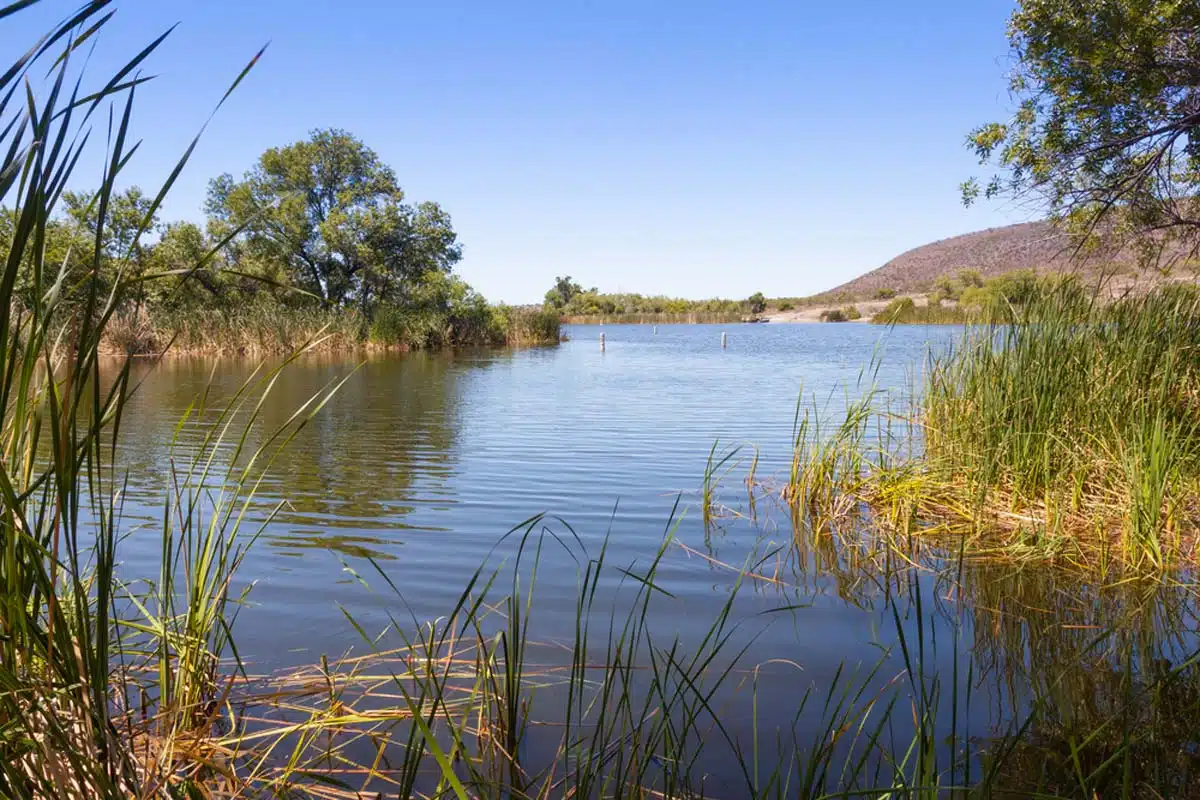 How does a beautiful artificial reservoir perfect for fishing, boating, swimming and picnicking just in arm's reach sound? Pretty cool, I think.
Then you'll want to head to the striking Patagonia Lake State Park. It's close enough to the city for the ideal road trip from Tucson.
Once you've admired the lake, the tiny scenic town of Patagonia is only a few miles through the picturesque Patagonia Hills. Other fantastic lake trip additions for your adventures include the small town of Nogales and the historic San Xavier del Bac Mission.
How to Get There: While there is no public transport to the lake, the easiest (and cheapest) way is heading out using a rental car along the I-19 South Highway.
Average journey duration: 1 hour and 25 minutes
Kartchner Caverns State Park
Sitting at the base of the Whetstone Mountains near Tucson lies the captivating limestone Kartchner Caverns.
Discovered in 1974 by Gary Tenen and Randy Tufts, today you can head out, or into, these pristine cavern systems that run deep underneath the encompassing mountain range.
Want to stay above ground? The park boasts several hiking trails that wind their way through the Whetstone Mountains, and a nice range of difficulties to choose from. Or, if that sounds like too much effort, consider exploring the peaceful nature trail along the Hummingbird Garden Walk.
How to Get There: Hop on the connecting bus departing from Tucson Bus Station heading for Benson along I-10 East, and then grab a private taxi to the caverns.
Average journey duration: 55 minutes
Hassle-free option: Book This Cave Tour
Mount Lemmon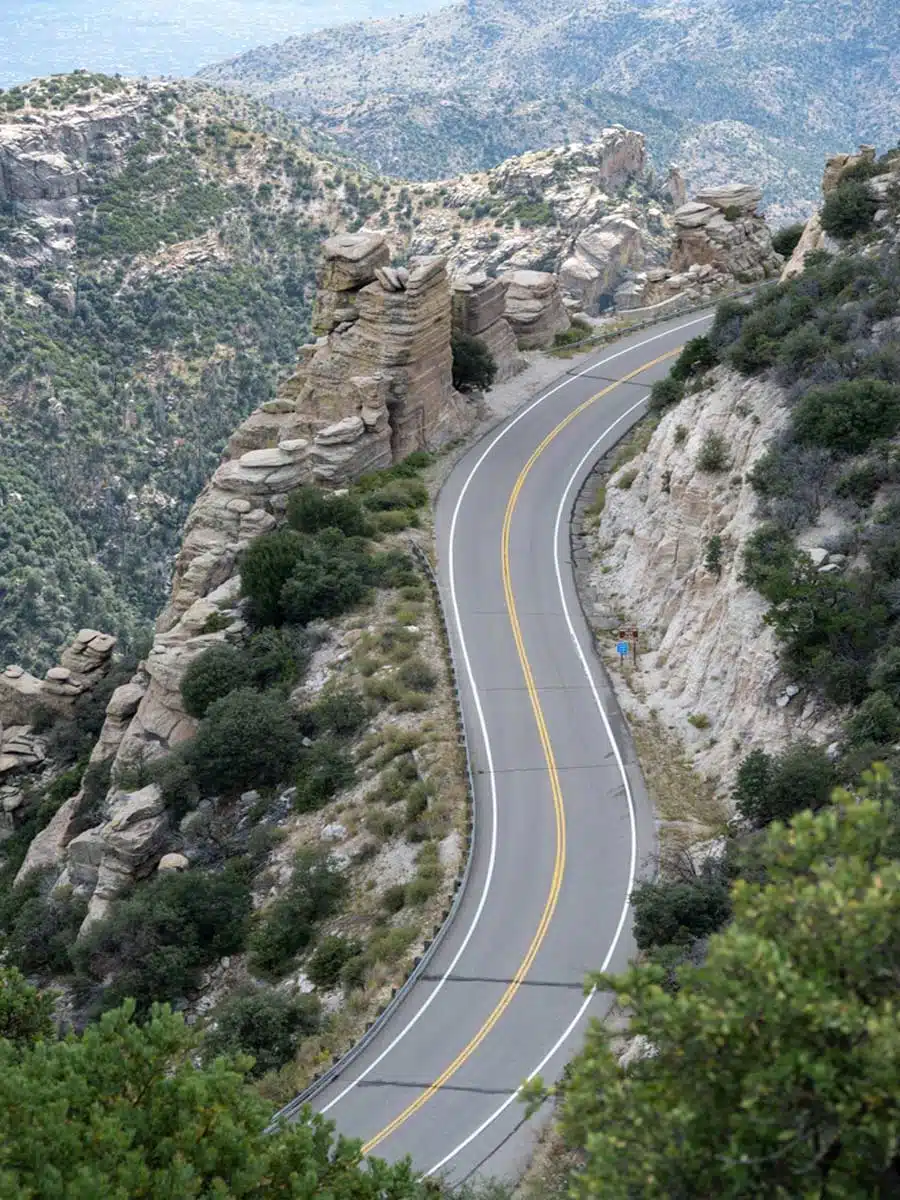 Synonymous with Arizona day trips from Tucson, Mount Lemmon sits at the end of the snapshot-worthy Mount Lemmon Scenic Byway.
A genuine catch-all for your road trip desires, the park is a welcome respite from the scorching heat of Arizona during summer and an epic ski destination during winter.
Perched high in the Santa Catalina Mountains, it's flush with walking trails, picturesque cabins and the aforementioned ski resort. However, if you're just here for views, Summerhaven at the summit stuns with plenty and also hosts a few restaurants serving delicious homemade treats and meals.
How to Get There: There is no direct connection to Mount Lemmon, but you can head out via the line 8 bus to Tanque Verde/Indian Ridge and then take a taxi till you reach the base.
Average journey duration: 1 hour 45 minutes
Hassle-free option: Book This xx Tour
Kitt Peak National Observatory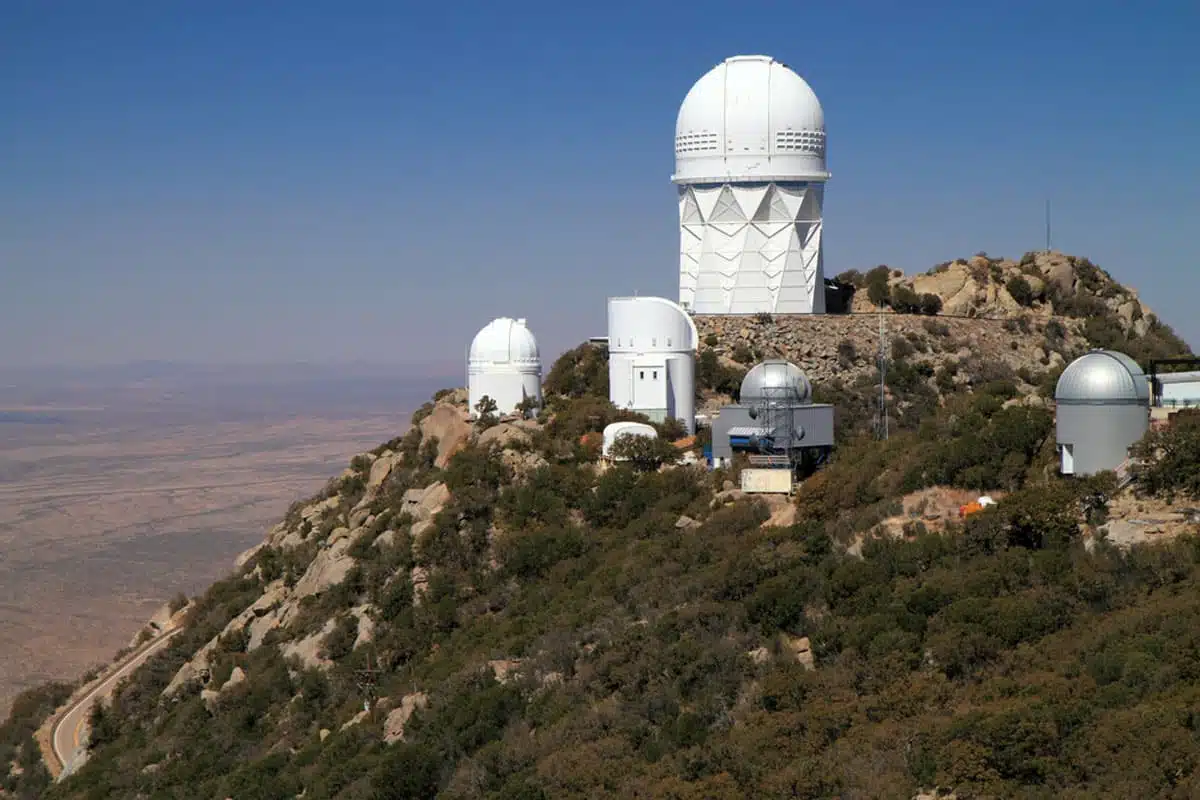 While you won't want to start this day trip until the late afternoon, it's time for something as close to out of this world as it gets. The Kitt Peak National Observatory is one of the best places to stargaze in Arizona, thanks to the dark skies above Tucson.
Check out the fantastic night time experiences, such as the Dark Sky Discovery Program or the Night of the Marvellous Moon Program. Featuring several exhibits and three major telescopes, 22 optical telescopes and even two radio telescopes, there's more than enough to admire for a few days (or nights).
How to Get There: You must take two connecting bus routes to reach Kitt Peak. Head out on line 11 from Alvernon/Broadway and switch to line 29 at Rodeo Park. Finally, grab a taxi from the Sewailo Golf Club heading to Kitt Peak.
Average journey duration: 2 hours 30 minutes
Hassle-free option: View Official Site
Sierra Vista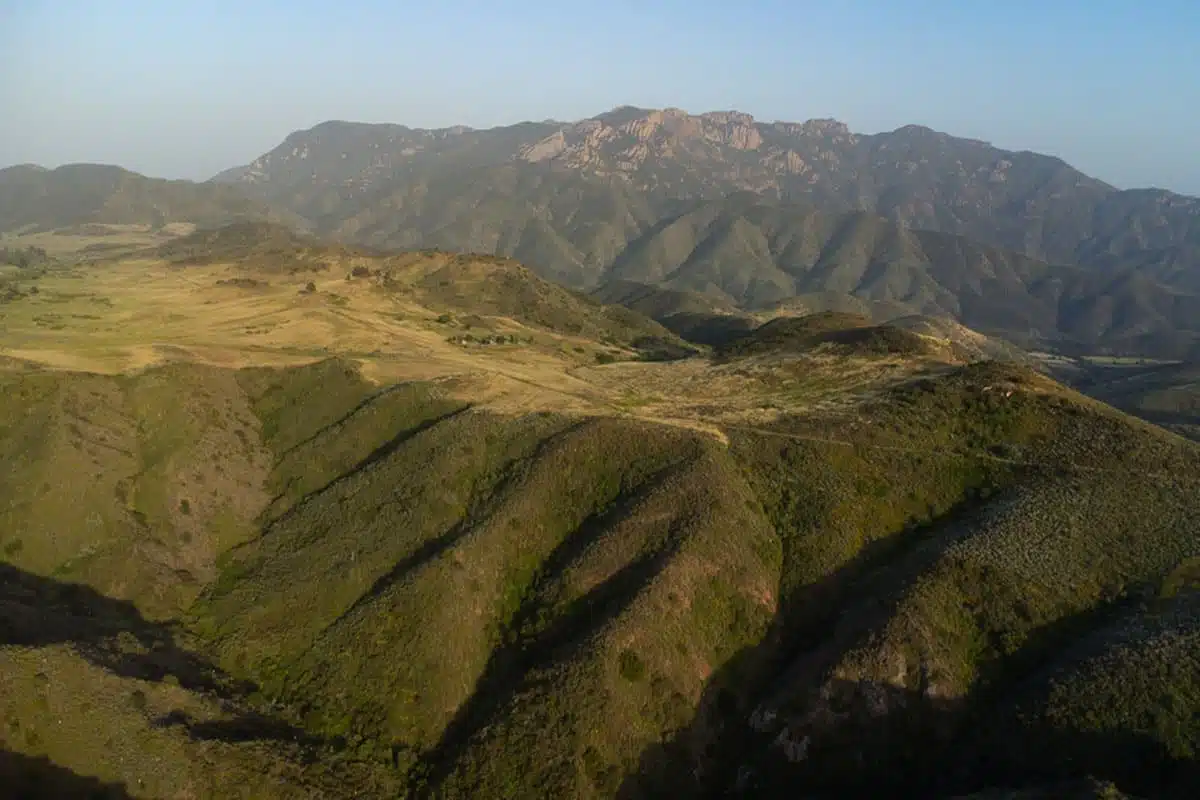 Situated just 75 miles southeast of Tucson, Sierra Vista is a charming city with a rich history and breathtaking scenery. Nestled in the foothills of the gorgeous Huachuca Mountains, Sierra Vista is a fantastic option for outdoor enthusiasts looking for a Tucson day trip.
The town offers plenty of hiking and cycling routes within two of the most famous canyons in the region, Carr Canyon and Miller Canyon. Another must-visit spot is the Ramsey Canyon Preserve, a beautiful nature preserve that is a haven for birdwatchers.
Or, for history lovers, visit the town's museum at Fort Huachuca to learn a little bit more about the surrounding area and its fascinating past.
How to Get There: Luckily, only one direct bus line runs from Tucson to Sierra Vista, departing from the Tucson Bus Station.
Average journey duration: 1 hour and 50 minutes
Colossal Cave Mountain Park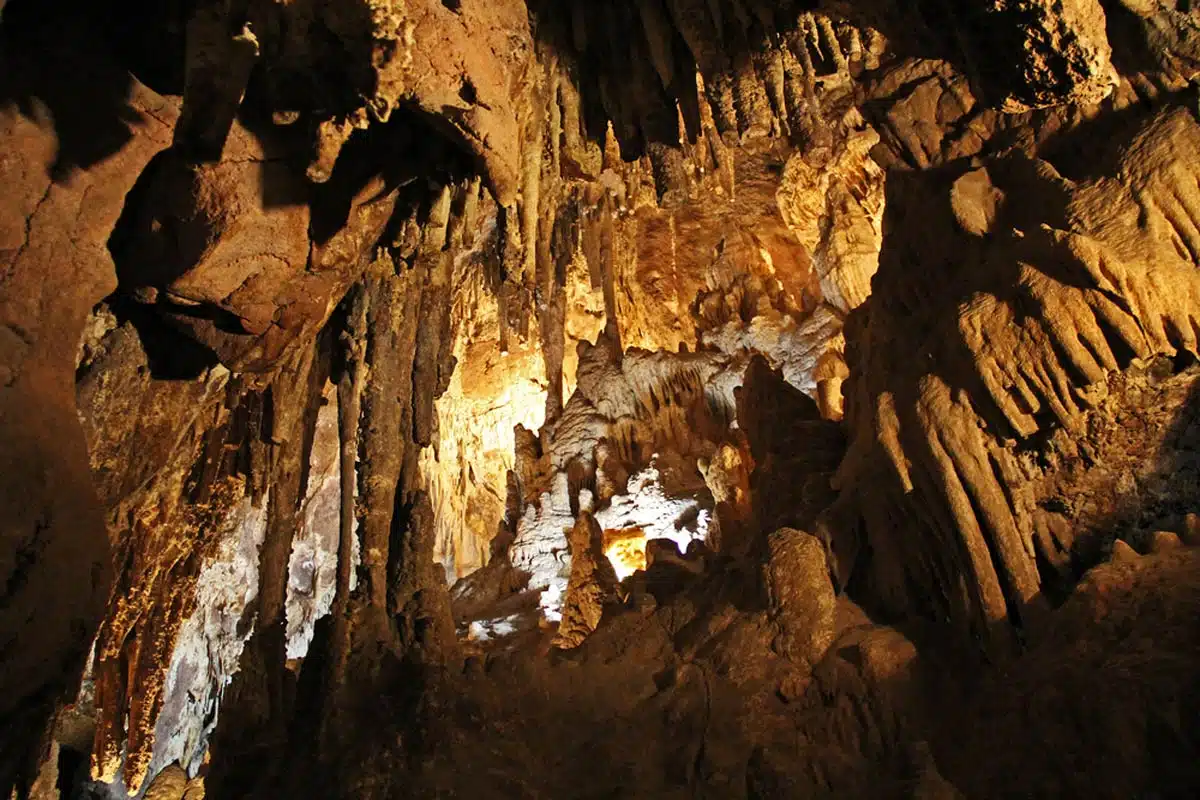 Easily one of the most popular day trips from Tucson, Colossal Cave Mountain Park is a collection of stunning underground worlds that span the breadth of the 2,400-acre desert.
With three and a half miles of passages, this is the perfect playground to marvel at massive stalagmites and stalactites formed over thousands of years.
Not all the joy is buried underground though, there are just as many activities in the fresh air too. There's a picturesque butterfly garden to stroll through and the opportunity to head out on a horseback ride from the historic La Posta Quemada Ranch.
How to Get There: Catch the line 17 bus from the Country Club/Broadway stop heading for Tanque Verde, followed by a taxi from Golf Links/Cathy dropoff.
Average journey duration: 1 hour 10 minutes
Arizona-Sonora Desert Museum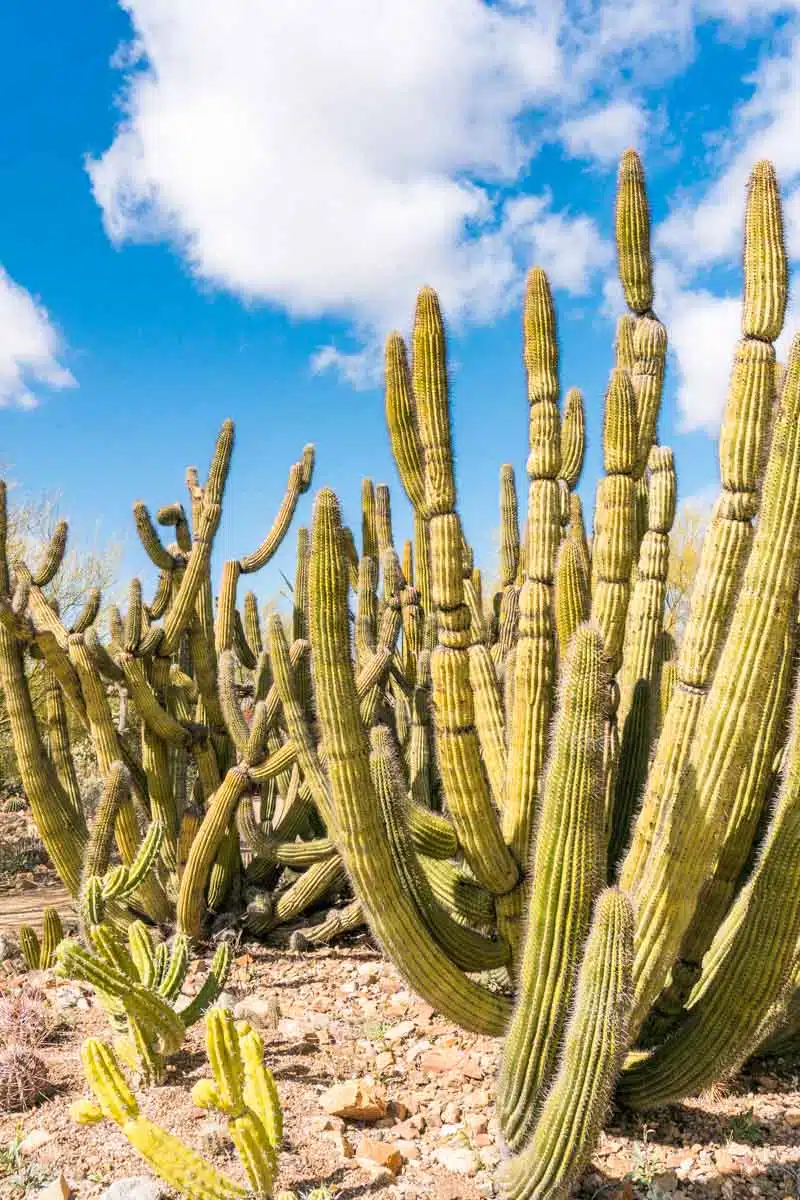 The Arizona-Sonora Desert Museum is an absolute must for any worthwhile trip to and around Tucson.
This outdoor museum charts the ecology of the titular deserts and showcases exactly why this is one of the most vibrant desert landscapes in the country. Should you want to explore some native wildlife, there are outdoor enclosures housing javelinas and coyotes.
The official calendar for the museum should be your go-to, as it regularly lists noteworthy animal presentations and available tours. And even though it is pricey (tickets are pushing $30), it's pervasive and well worth the cost.
How to Get There: No direct bus line runs to the museum, but you can set out using the line 3 bus to Pima College West Campus and then onwards via a private taxi.
Average journey duration: 30 minutes
Hassle-free option: Book This Admission Ticket
Tubac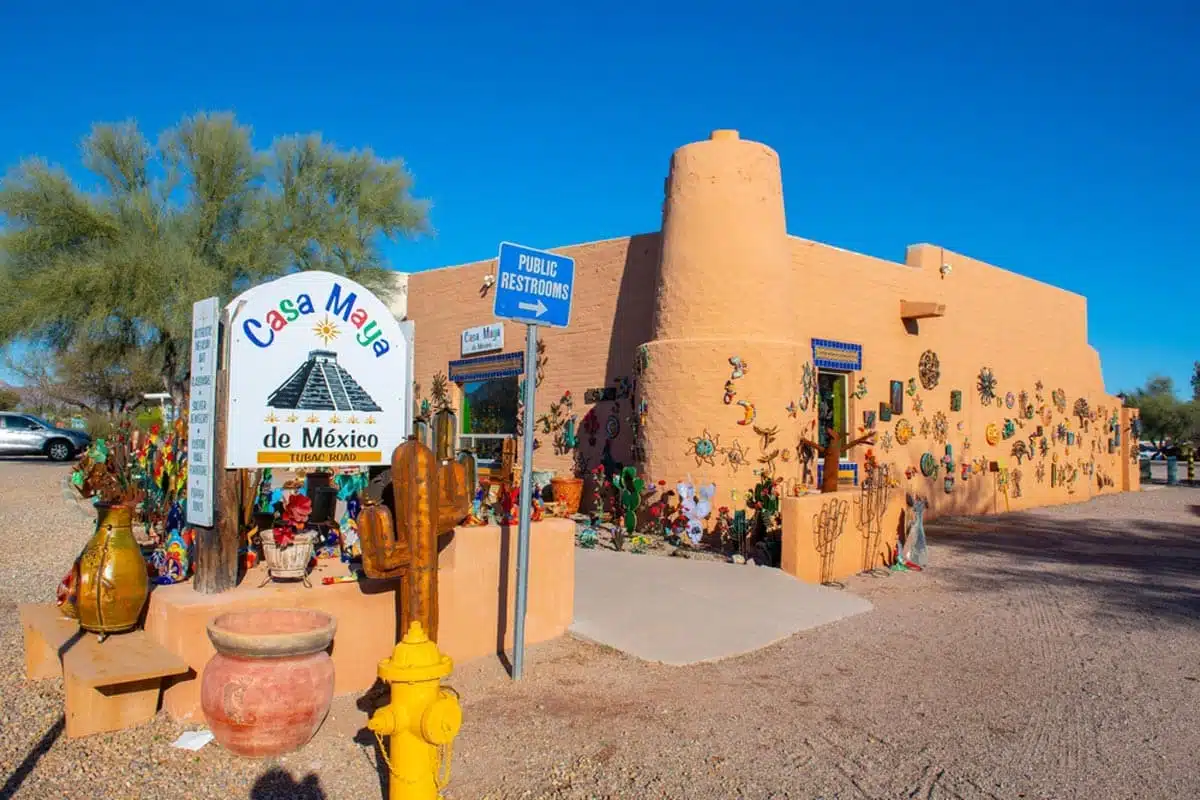 As one of the first Spanish settlements in what eventually became Arizona, Tubac is a brilliant day trip hotspot from Tucson. Not to mention that it's under an hour away.
It has quite an illustrious history. First abandoned, then destroyed by the Apaches, and then resettled as an art haven, Tubac attracts artists and history buffs worldwide.
Here, you can learn about the history of the Tohono O'odham people and the famed Jesuit Father Kino. After wandering around, head out to the sprawling grounds surrounding Santa Cruz River Valley for a more nature-centric experience.
How to Get There: Jump on the bus departing from Tucson Bus Station to SS/Nogales Hy/Abrego Dr and then get a private taxi to Tubac.
Average journey duration: 45 minutes
Hassle-free option: Book This Tubac Road Trip
Casa Grande Domes & Ruins National Monument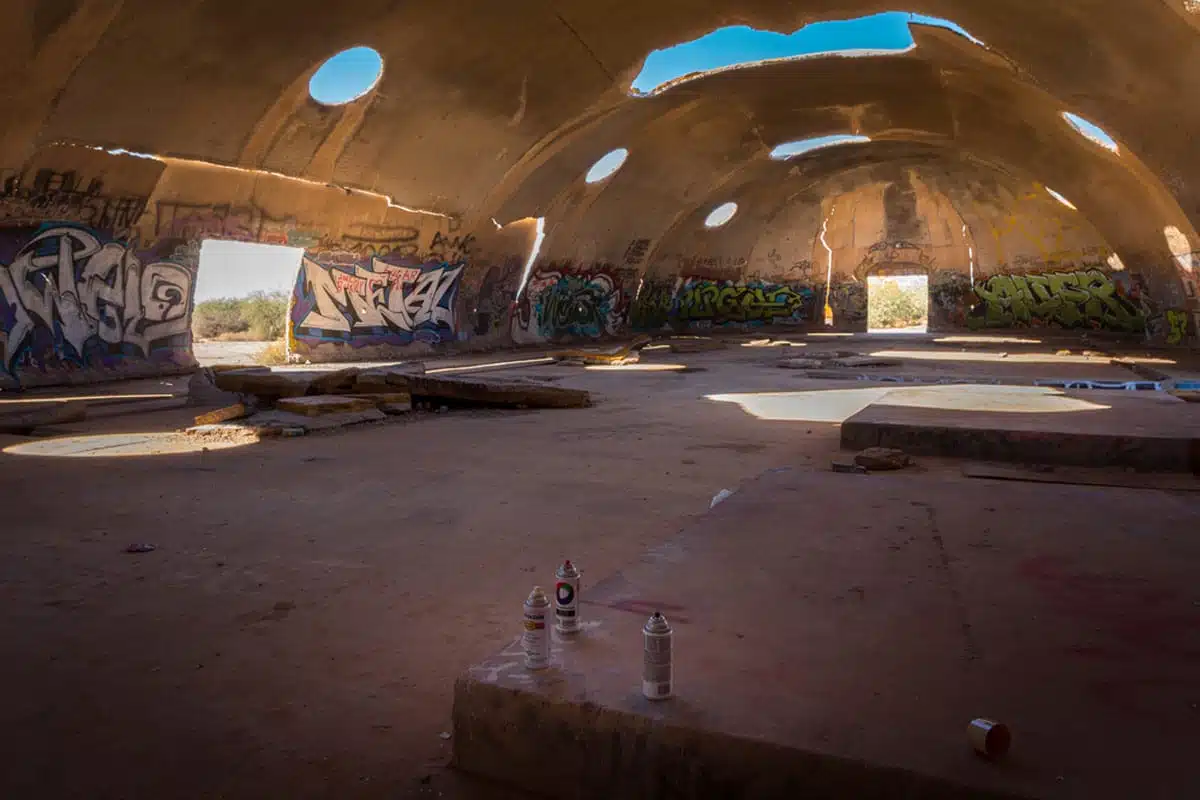 Looking for one of the more unique day trips from Tucson? The Casa Grande Domes – and the nearby Ruins National Monument – adds up to a fascinating experience.
Let's start with the domes. Partially built by an electronics company in 1980 (boring), today, the buildings feature striking graffiti and odd artwork (much more fun).
On the other hand, the Casa Grande Ruins feature an immaculate collection of ancient Hohokam ruins dating back 2,000 years. It's a quick jaunt from the mysterious domes and the perfect spot for strolling around and stepping back into the region's past.
How to Get There: Thankfully, there is a direct bus route from Tucson Bus Station to Casa Grande Eloy.
Average journey duration: 1 hour 10 minutes
Hassle-free option: Book This Casa Grande Ruins Tour
Madera Canyon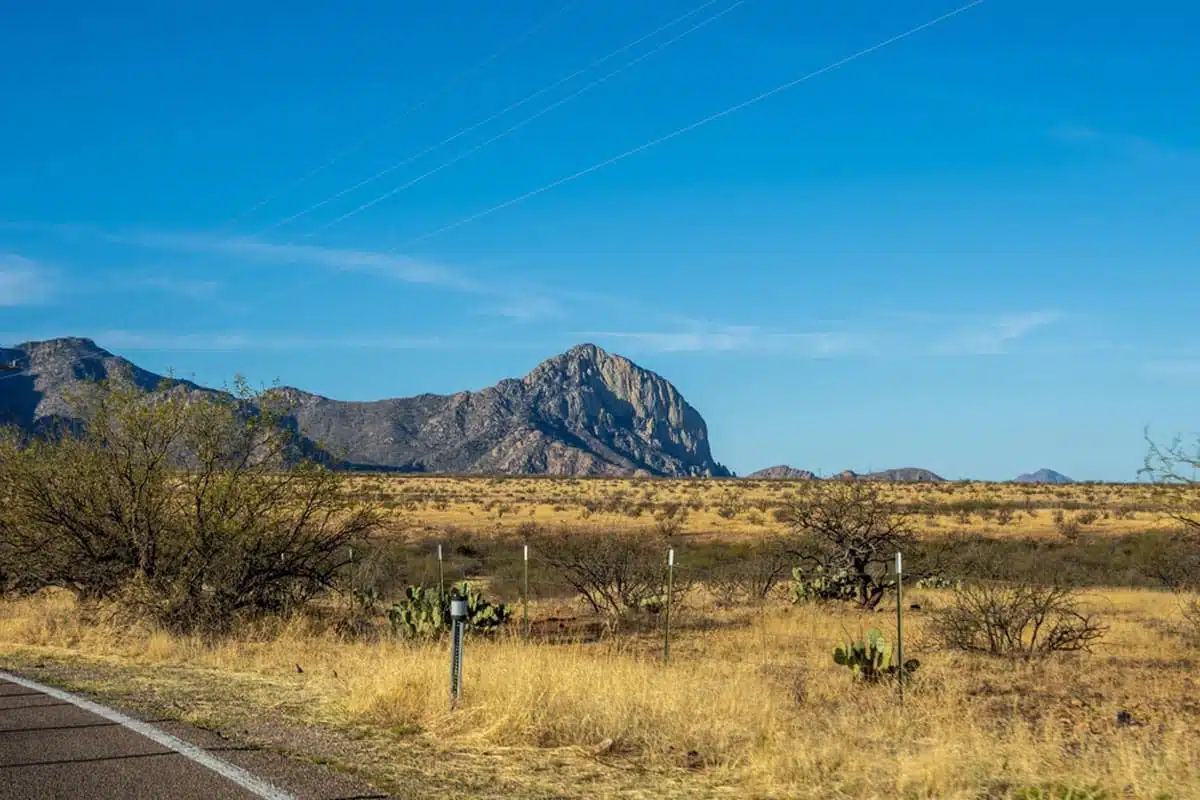 Next up is an incredible gem you need to discover – it's time to immerse yourself in the mesmerising beauty of the Santa Rita Mountains. And no better place exists to do this than Madera Canyon.
While the boundless opportunities for birdwatching draw thousands, the hiking potential in and around the canyon is the real showstopper.
So, if you're in the mood for an all-day hiking treat, the trek to the top of Mount Wrighton is a stunner. It looms over the valley, and as imposing as it appears, the hike to its summit is quite challenging.
Difficult, yes. Rewarding, just as much, with unparalleled views in every direction.
How to Get There: The easiest way to get to the canyon is using a rental car and heading out along I-19 South, and turning off onto Madera Canyon Road.
Average journey duration: 50 minutes
Bisbee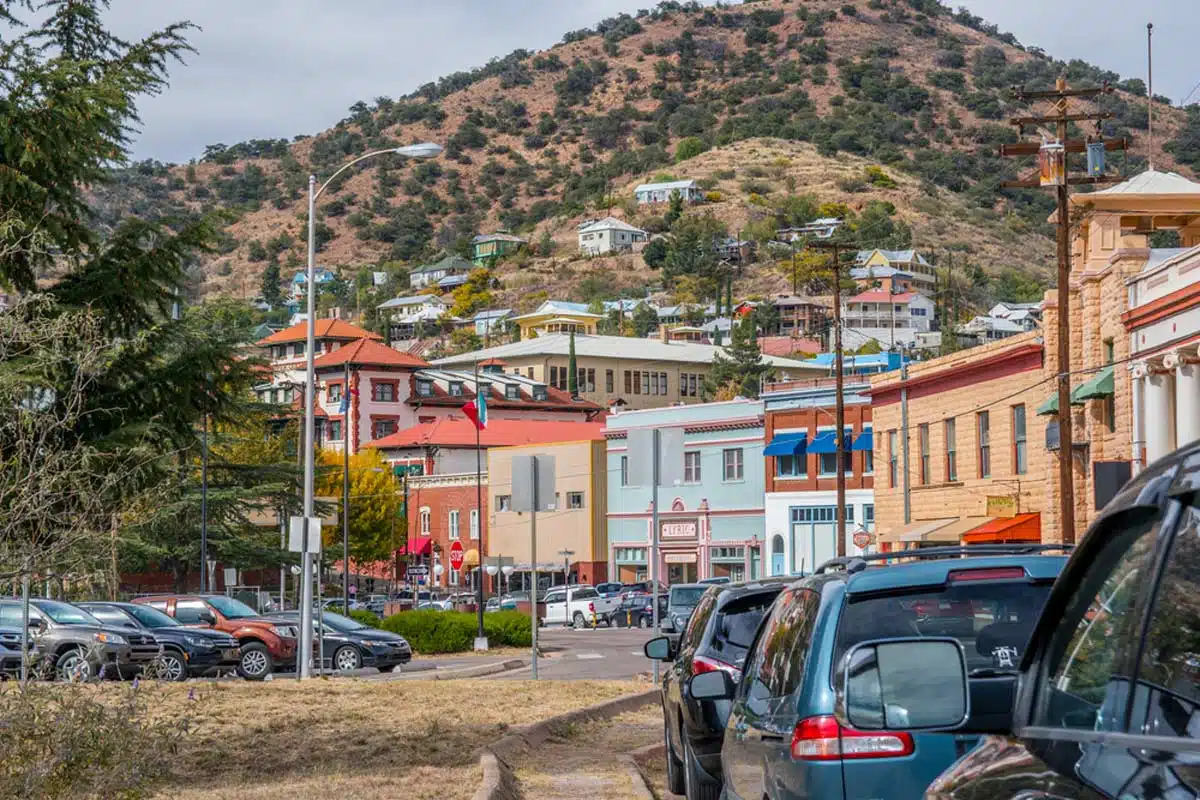 Guys, I won't lie – this next spot is a solid distance from Tucson. But, if you can drag yourself out of bed early enough (or book an overnight stay), I promise a trip to Bisbee is worth it.
The small city of Bisbee is a desert jewel, and its roots lie in the mining and gold rush of the historical wild west days. Unlike similar towns and cities, instead of fading into obscurity, it became a tourist hotspot to become a much-loved destination.
The region surrounding this ghost town brims with amazing spots. Visit the imposing 'B' Mountain, where heading out on a hike is a must. Or head underground at the Queen Copper mine, and afterwards grab a drink at the popular Bisbee Social Club speakeasy.
How to Get There: You can take the bus from Tucson Bus Station, which heads through Cananea.
Average journey duration: 7 hours
Chiricahua National Monument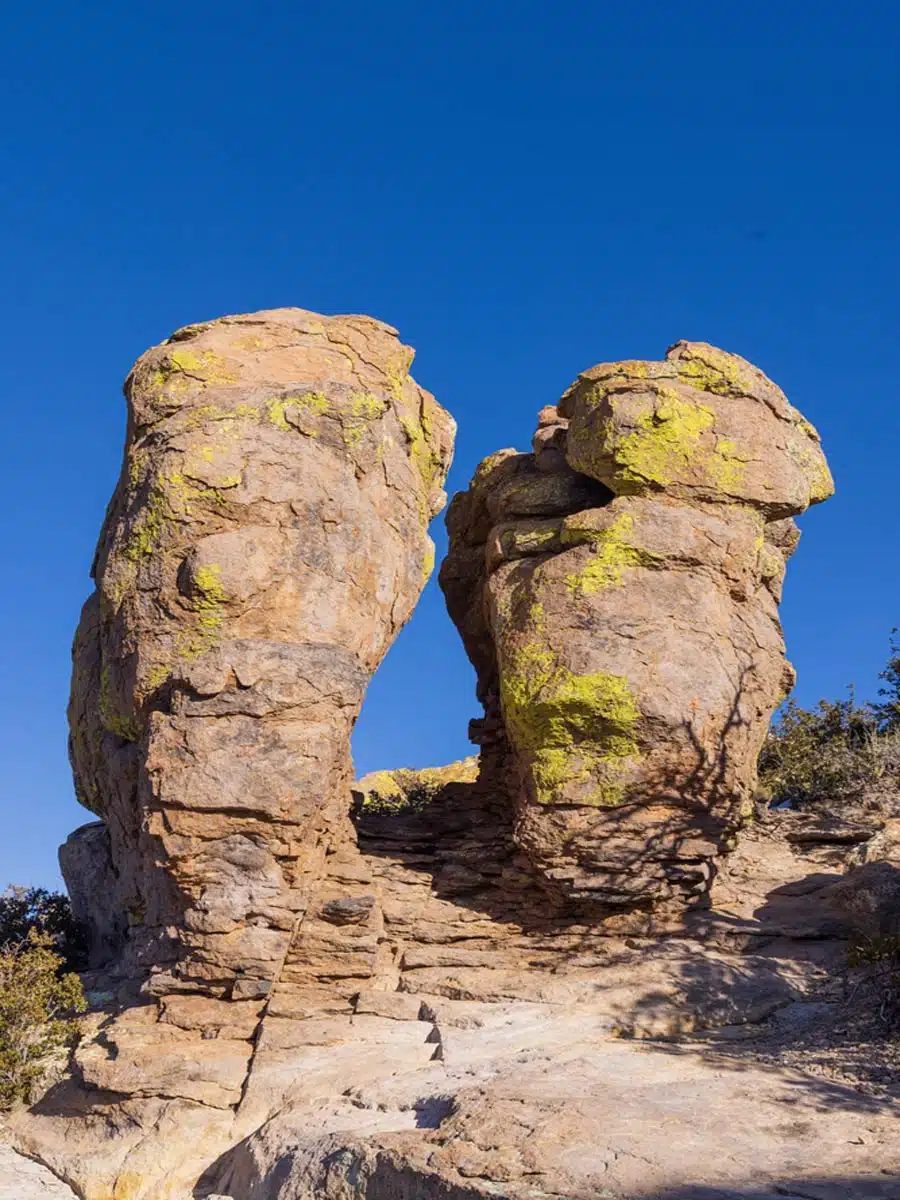 With a local nickname like "Wonderland of Rocks", you can bet that you're in for a visual treat few can compare with…
Welcome to the Chiricahua National Monument, where stunning rock formations are at the helm of each trip. The park brims with eye-catching hoodoos covering a large mountain range section.
One of the (if not the) highlights of a trip here is trekking some of the thrill-inducing hikes the park boasts. The Big Balanced Rock Trail is the most famous (and my favourite), featuring a massive boulder balancing perfectly on top of a small rock formation.
How to Get There: Get on a bus heading for Wilcox from the Tucson Bus Station and then hop on a private taxi to the park.
Average journey duration: 2 hours
Hassle-free option: View Event Calendar for Guided Tours
Tombstone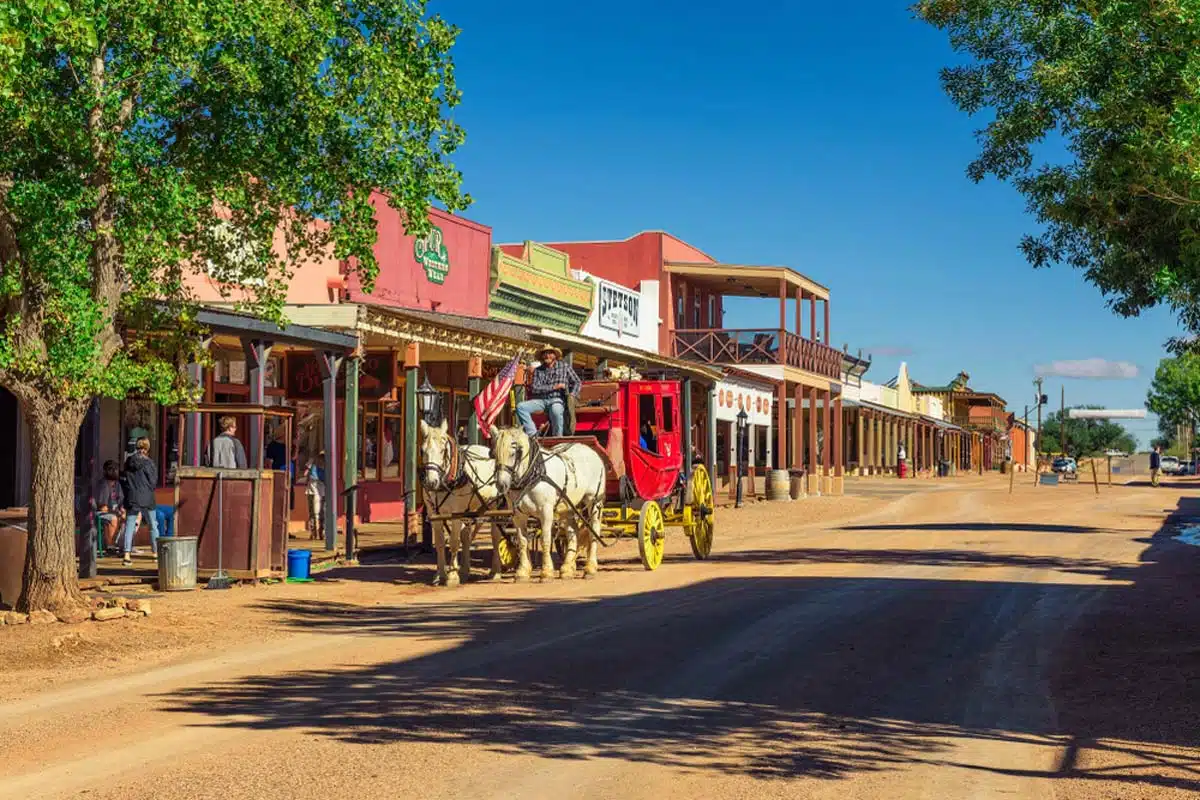 No destination quite displays the storied past of the Wild West like the iconic Arizona town of Tombstone. It's easy to spend hours just walking around gazing at the architecture or immersing yourself in the visual history, but a trip to Tombstone is all about the experience.
You can catch a live shootout reenactment, roam the town on a horse-drawn buggy, or visit the popular haunted theatre.
However, saloon hopping is a must if you want a more boozy affair (and you definitely should as the options are hella cool). Popular spots include Crystal Palace, Big Nose Kate's and the Tombstone Brewing Company.
How to Get There: You can use the line 3 bus, but it doesn't go directly to Tombstone. The best way to reach the town is via a rental car.
Average journey duration: 1 hour 25 minutes
Hassle-free option: Book This Ghost Tour of Tombstone
Practical Tips for Easy Day Trips From Tucson
Renting a car is usually the easiest way to travel between towns in Southern Arizona. I love and use Rentalcars.com.
Decide where to stay in Tucson and book your hotel in advance (I know you're probably bored of me saying this by now, but it really is important). Ensure your itinerary aligns with trip destinations you want to explore around Tucson.
Map of Day Tours from Tucson