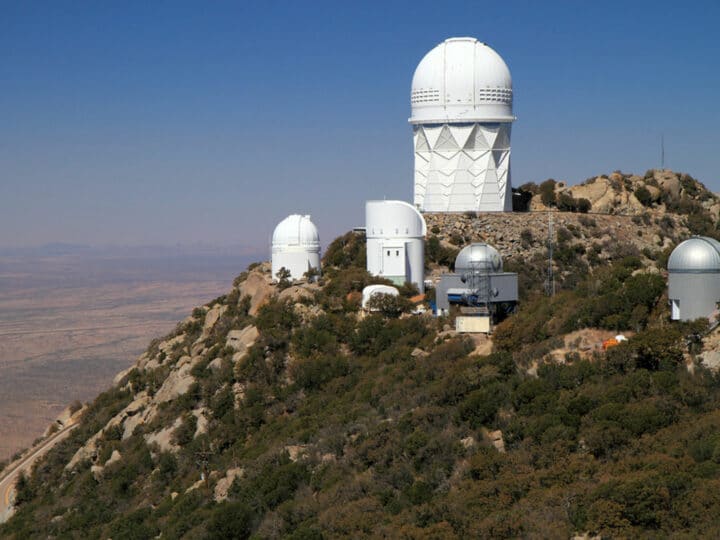 Searching for the perfect place to marvel at the cosmos? Look no further than the Grand Canyon State – these are the best places to go stargazing in Arizona.
Believe me, friends – stargazing is one of the best things to do in Arizona.
Whether you're an amateur astronomer, a professional sky watcher, or someone who loves camping and marvelling at the stars, the Grand Canyon State has got you covered.
Arizona's desert skies make it easy to spot millions of stars, planets, meteor showers, shooting stars, the Milky Way, and astronomical wonders.
But where do you go? And what do you need to know before you set up camp? Don't fret, as this guide has got you covered when it comes to experiencing the night sky's splendour.
Can You See Stars in Arizona?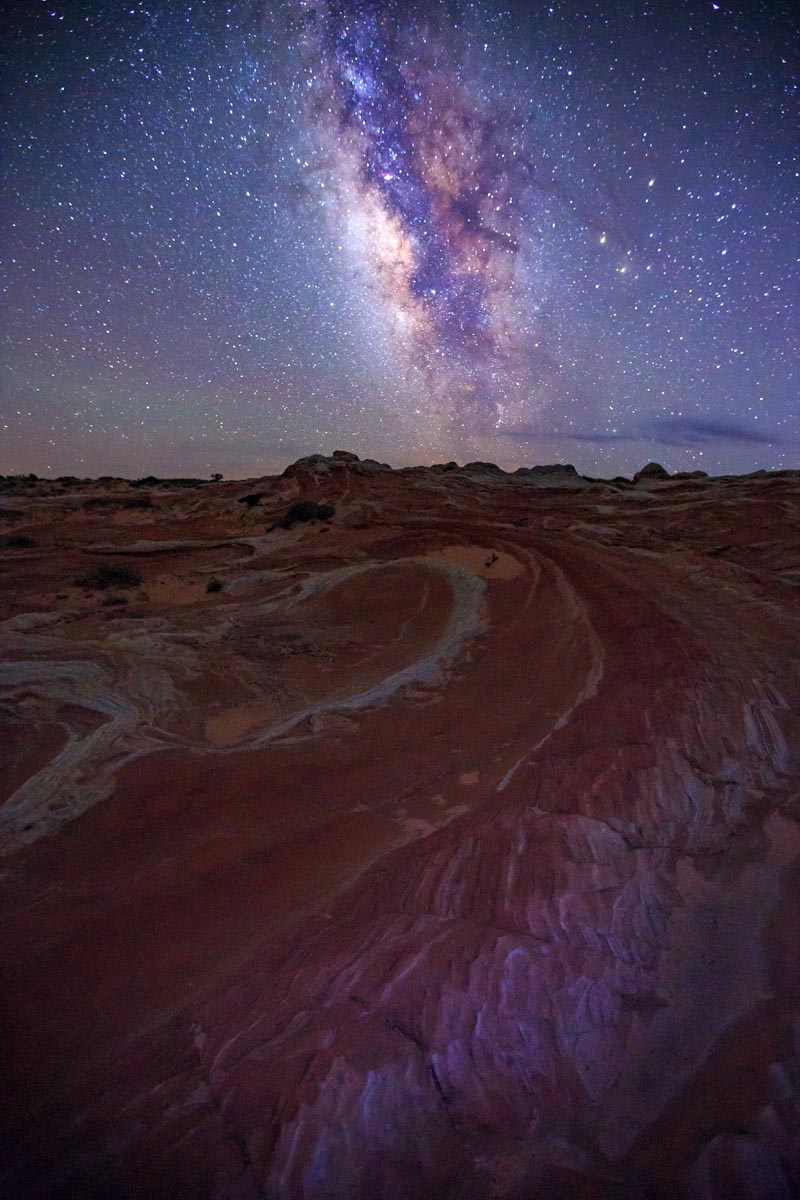 Yes, absolutely! I was amazed on my recent trip to Arizona – the stargazing opportunities were endless.
The state is home to – not just a few – but over a dozen certified dark sky places. And let's not forget about the countless dark sky parks in Arizona where you can camp out for the night and witness the magic of the cosmos.
When Is the Best Time for Stargazing in Arizona?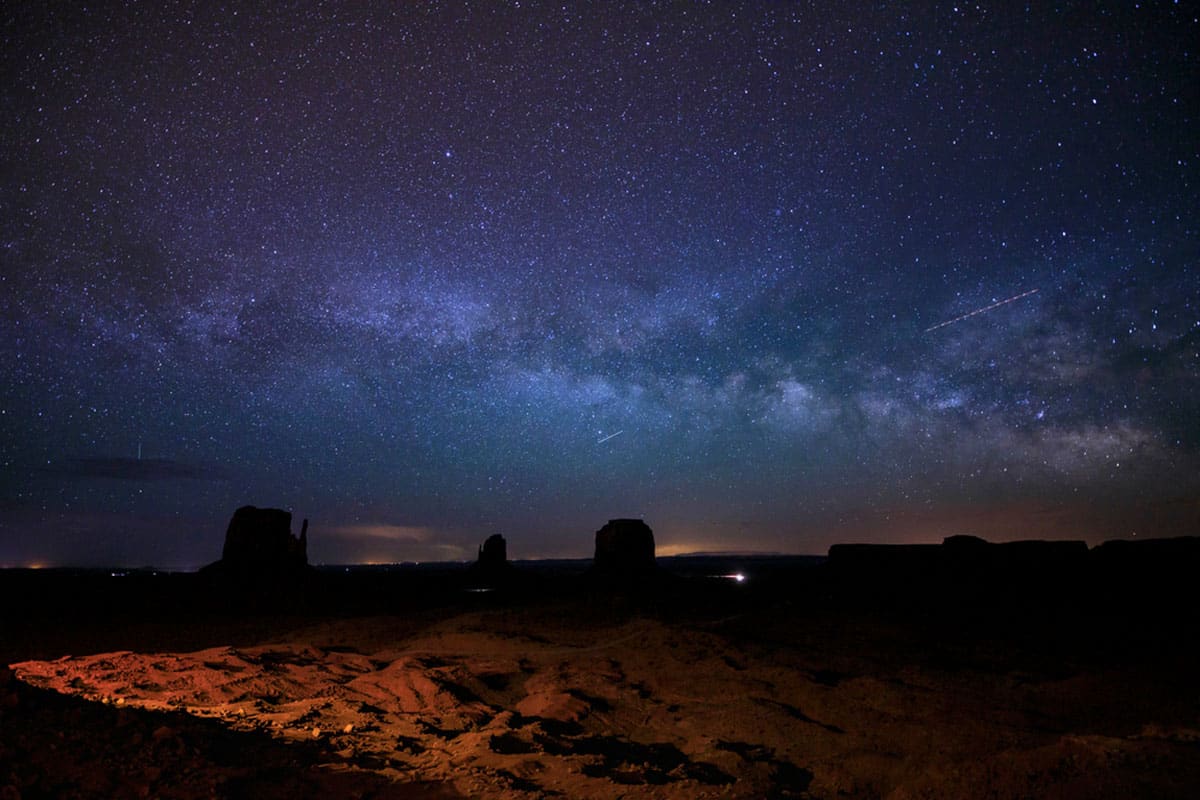 Arizona's night sky provides the perfect backdrop for stars to twinkle and shine in all their celestial glory. The state's climate guarantees open skies and low humidity almost all year round.
Between August and September, the state is prone to rainy weather; otherwise, you can expect a clear forecast. The peak of the summer (April to July) is the best time for stargazing, with warm weather and barely any rain.
The Best Places to Stargaze in Arizona: Some Top Locations
Lowell Observatory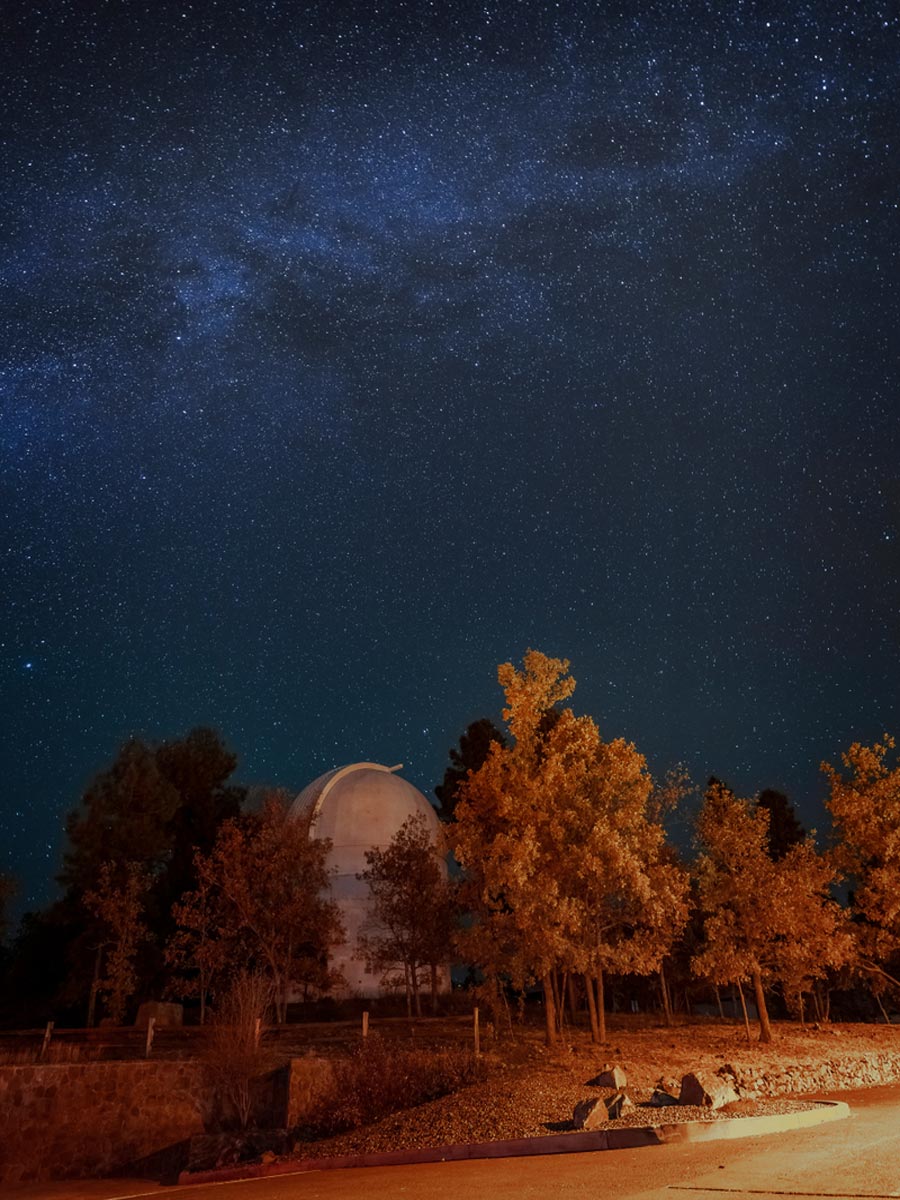 Just outside the city of Flagstaff, Lowell Observatory is an unmissable experience if you're interested in space history and astronomy. Flagstaff, in general, is an excellent place for star-lovers, with plenty of stargazing tours and spots near the city.
Pluto's discovery in 1930 by astronomer Clyde Tombaugh happened at the observatory, rightfully earning it the nickname "The Home of Pluto".
At the observatory, you can explore its role in the Apollo program, research the expanding universe, and much more. In 2019, the observatory opened the Giovale Open Deck Observatory, which houses six advanced telescopes for even closer views of Arizona stars.
Kitt Peak National Observatory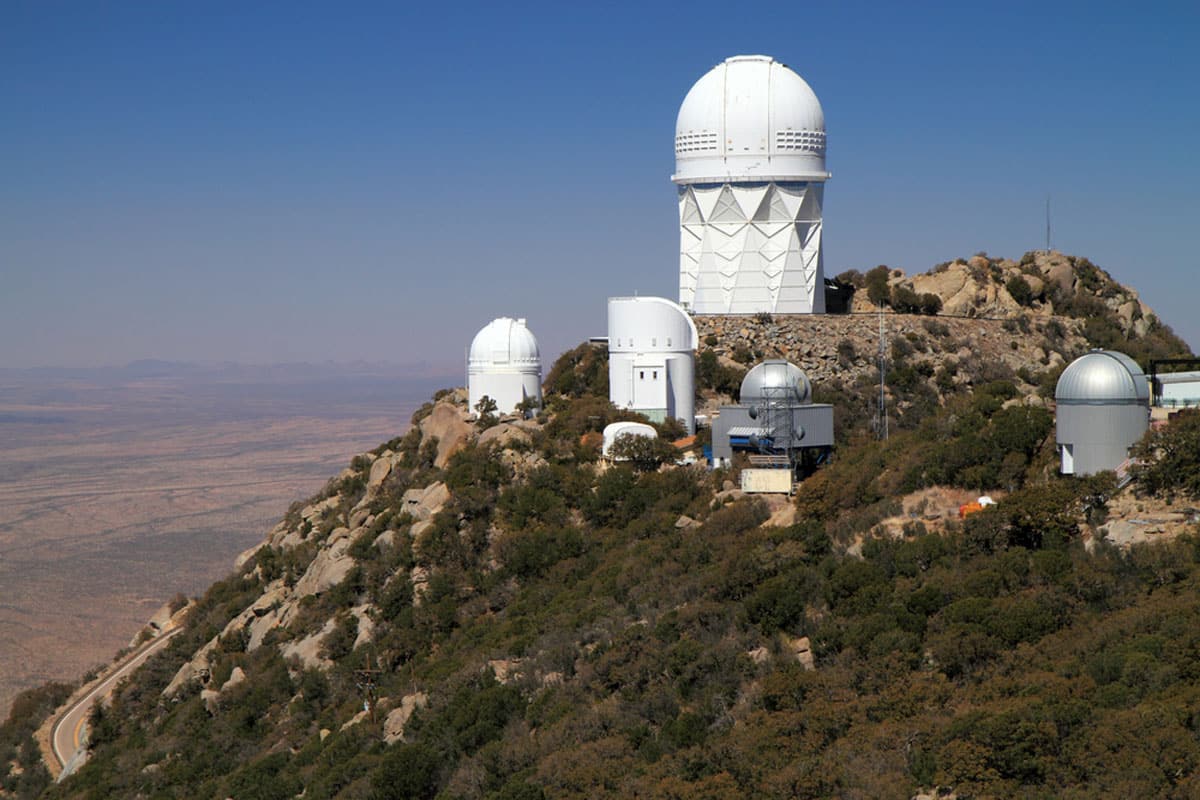 Put simply, there's nowhere better to see the night sky in Arizona than at Kitt Peak National Observatory – it harbours some of the most impressive astronomical equipment in the world.
KPNO sits around 54 miles outside of Tucson – head to the visitor centre for guided daytime tours, to enquire about nighttime stargazing, and to browse the interesting exhibits.
The observatory sits at an altitude of 2096 m (around 6877 ft) which means it's blessed with incredible views of the night sky – if you're serious about stargazing in Arizona, you'll want to head here.
Note: Kitt Peak National Observatory is currently closed, keep your eyes peeled here for updates.
Meteor Crater National Landmark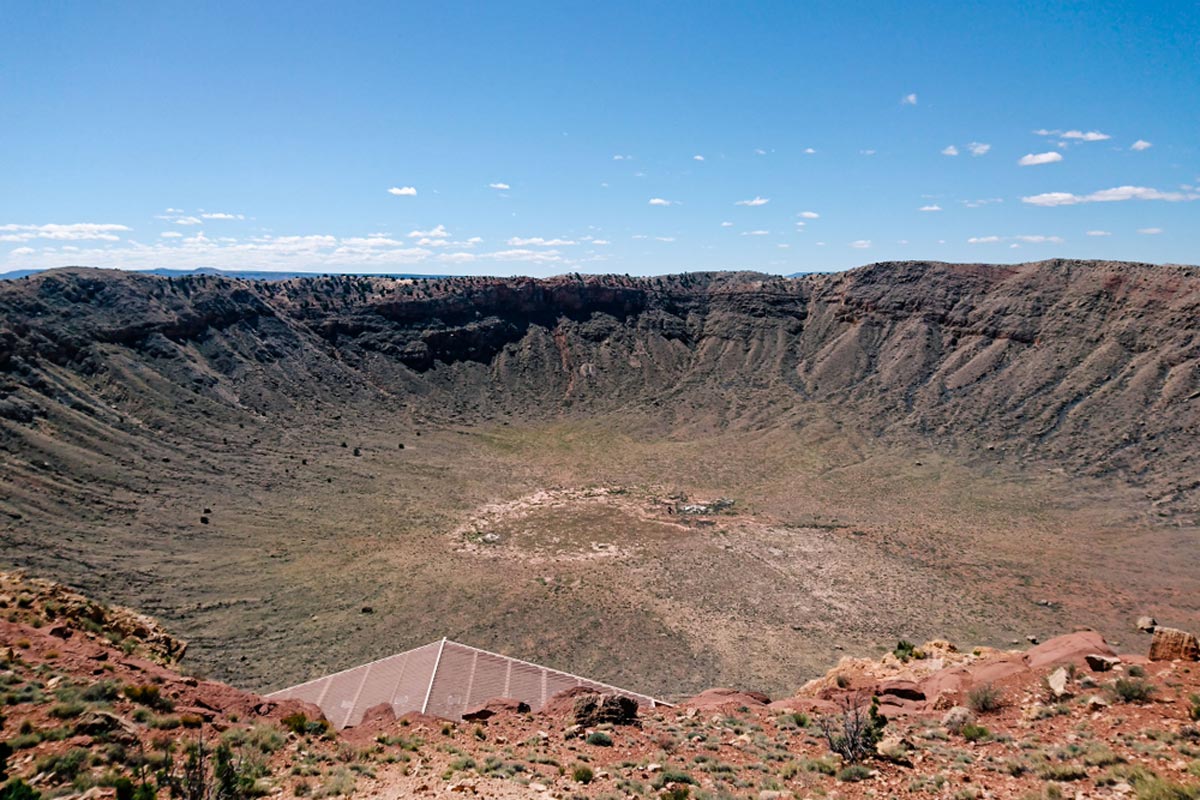 The Meteor Crater National Landmark, located just outside of the town of Winslow, is a fascinating site for space education, research, and stargazing. The crater resulted from a massive meteorite that hit the American Southwest over 50,000 years ago.
Also known as the Barringer Crater, it is famous for being the most well-preserved meteorite impact site in the world. Due to its remote location and conservation efforts, light pollution is minimal, and the night sky has remarkably high visibility, perfect for stargazing.
There are camping and RV grounds around the landmark, making it a great spot for an outdoor adventure or as an overnight stop on a road trip.
Grand Canyon National Park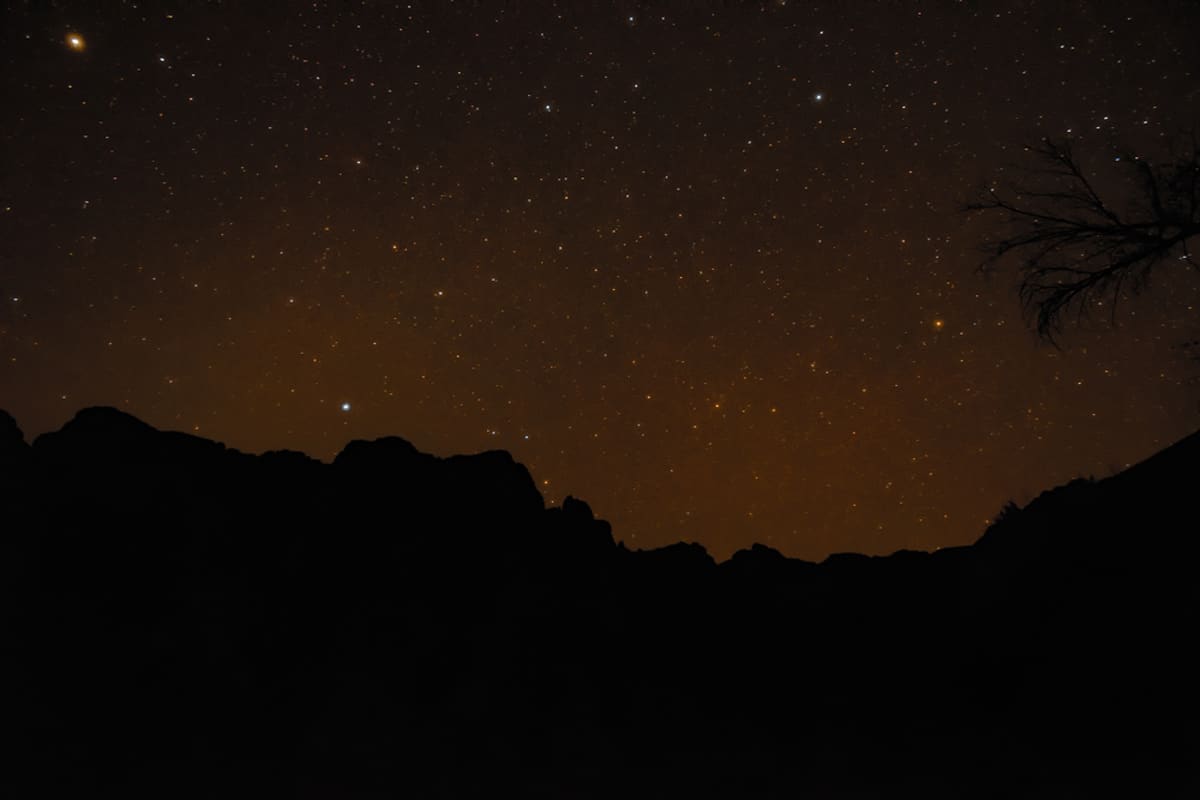 No Arizona adventure is complete without a visit to the Grand Canyon National Park. In addition to its awe-inspiring views of the canyon and stunning natural landscapes, the park is also renowned for its stargazing opportunities.
In 2019, the park received recognition as an IDA International Dark Sky Park, making it one of the most pristine locations globally for observing the night sky. On clear nights, you can see thousands of stars, various constellations, shooting stars, meteor showers, and the Milky Way.
Some of the best stargazing spots in the park include Moran Point, Yavapai Point, Mather Point, and Lipan Point. The park offers stargazing programs and events, including ranger-led tours and telescope viewing parties.
Arizona Stargazing Tours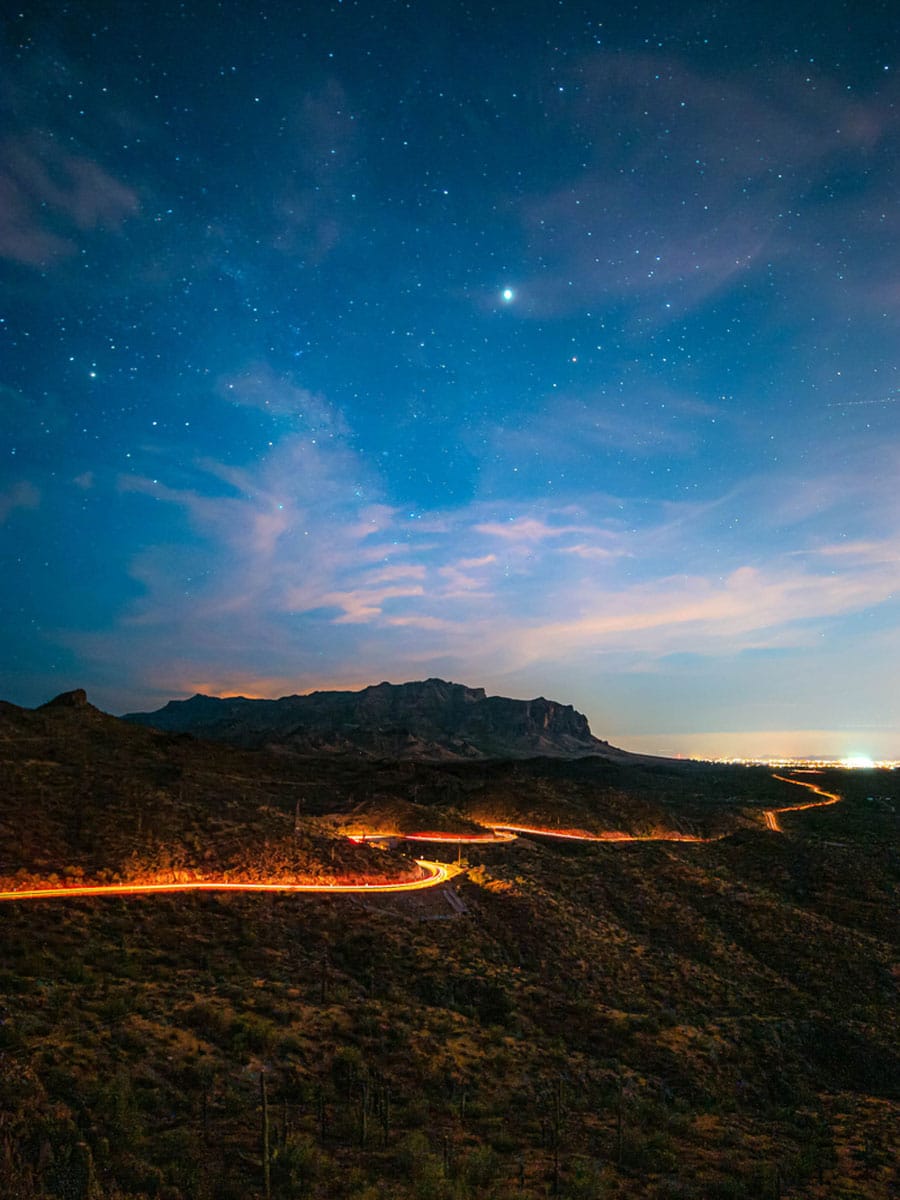 The town of Flagstaff offers a great guided stargazing tour that includes photography, telescopes, and deep space imagery.
Tours in other towns are sparse, but don't worry; you can admire the stars on your own easily. Wrap up, grab a camping chair and binoculars or telescope, and you're ready for a fascinating night under the stars.
If you're planning an Arizona road trip, you don't need a guided or organised tour. Wherever you are driving, exploring, or camping, you can see the beauty of the vast night sky.
You can also check out this Arizona dark sky map to find the best places for stargazing on your journey.
Book Your Arizona Stargazing Tour Here
Stargazing Arizona: Must-Have Equipment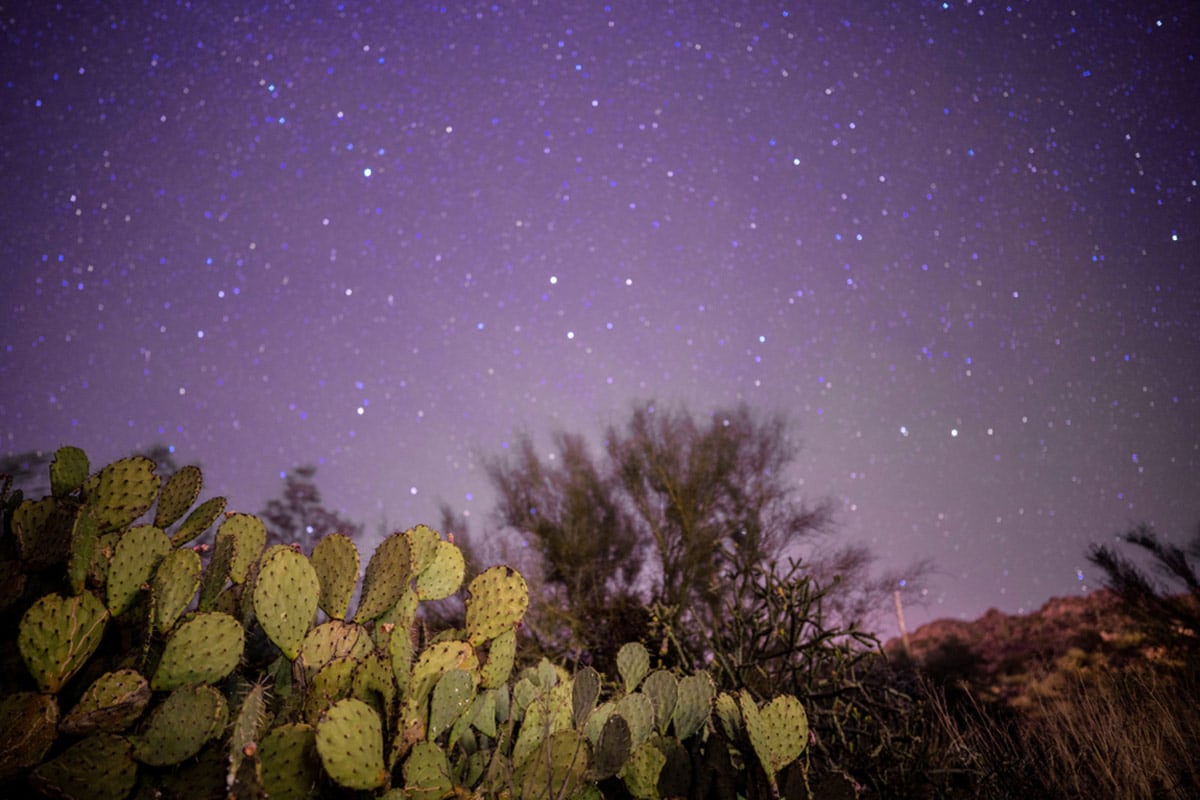 A good telescope is not necessary to fully discover the stunning constellations in Arizona, but it will enhance the experience. A quality pair of binoculars can also work well for stargazing.
A red torch is a good call too. And no, it's not a disco but you'll need a torch to move around, and bright white lights will hamper your vision, so you won't see the skies as clearly.
If you are in a bustling and bright city like Phoenix or Tucson, a light pollution reduction filter for your telescope is a must. It will allow you to see more of the night sky than you could with the naked eye and enhance your stargazing experience in a significant way.
For photography enthusiasts, a portable tripod and remote will come in handy to capture the beauty of the Milky Way. And, if you are camping out in the desert, a comfortable seat to sit on while admiring the night sky is a must – lie back and enjoy the twinkling views.
Where Can I Stay in Arizona for Stargazing?
Arizona's national parks all have convenient and safe camping grounds to set up your tent or park your RV. If "roughing it" isn't your style, you can check out on-site accommodations like the Grand Canyon Glamping Resort.
The La Posada Hotel in Winslow is a fabulous and luxurious option if you prefer hotels. It's only 32 kilometres (20 miles) from the Meteor Crater National Landmark.
The Little America Hotel in Flagstaff is a charming, Native American-inspired option if you want to visit the Lowell Observatory. It's only a ten-minute drive from the observatory and close to other attractions, like the Wupatki National Monument and the Arizona Snowbowl ski resort.
Alternatively, Check Other Accommodations on Booking.com
Other FAQs About Stargazing in Arizona
Stargazing in Arizona: Read Next