Searching for things to do in Loveland? This home rule municipality is overflowing with small-town charm and plenty of fun things to see and do.
If I haven't made it clear by now in my abundance of Colorado guides, you NEED to visit Loveland.
As if its name wasn't cute enough, it's also known as the "Sweetheart City" and is nestled between Denver and Fort Collins along the Rocky Mountains' foothills. This city boasts plenty of parks, eateries, and fun places I guarantee you'll fall in love with.
Seeking some adventure? Take a Colorado road trip and make a pit stop in Loveland – it was one of the (many) highlights of my trip.
Ready to explore?
Wondering where to stay during your days of fun in Loveland? The Courtyard by Marriott is a beautiful modern hotel near many of Loveland's top attractions.
Top 5 Things to do in Loveland, Colorado
Hike the Devil's Backbone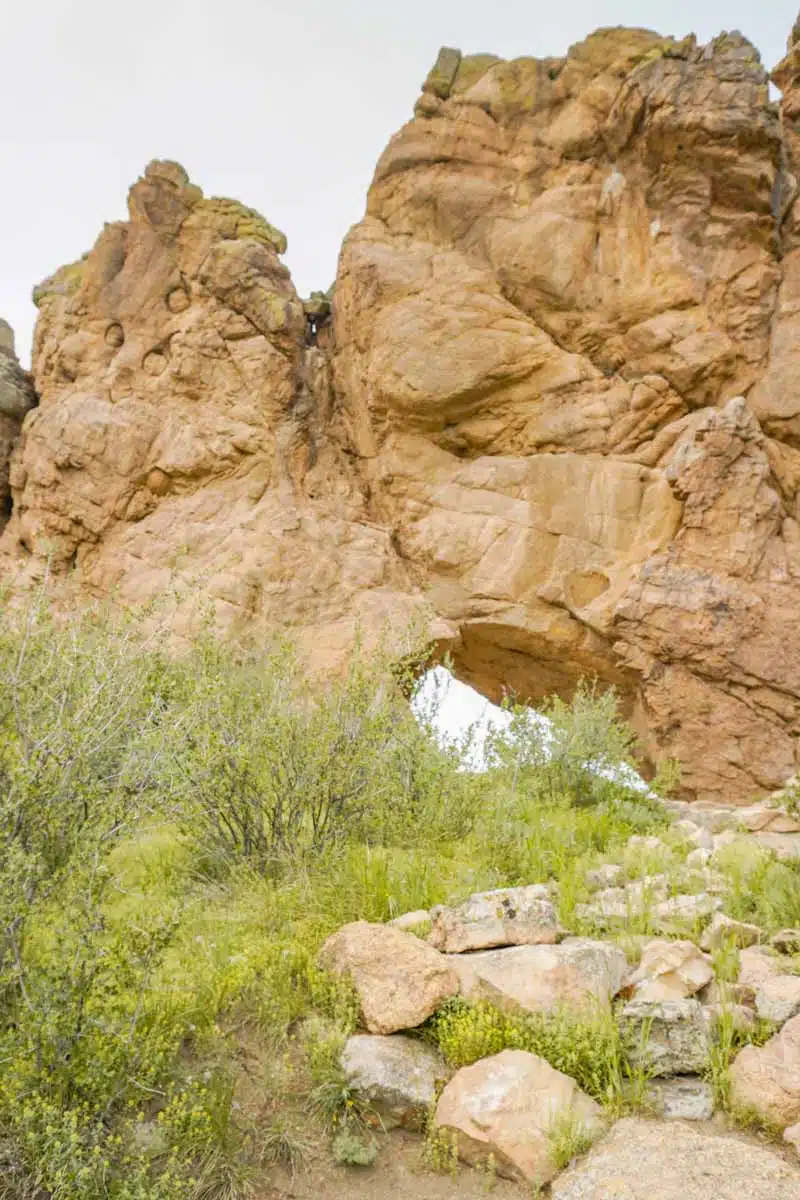 If you love the outdoors, you'll love the Devil's Backbone. While the name may send visitors the other way, there's nothing ghoulish about this multi-mile hike.
The out and back hike is about four miles long and takes around an hour to complete – remember to fill up your water bottle at the beginning of the trail, Colorado's elevation is no joke.
It's a beautifully rugged trail that's open all year round and is easy enough for your leashed pet to embark on, too. You may even spot some friendly birds and mammals near the tracks on your hike.
If you're looking for more speed on the trail, you can also get the adrenaline going on a mountain biking or horseback riding excursion.
Note: There is a $10 fee to walk the trail, which you can only pay by credit card.
Visit Sweetheart Winery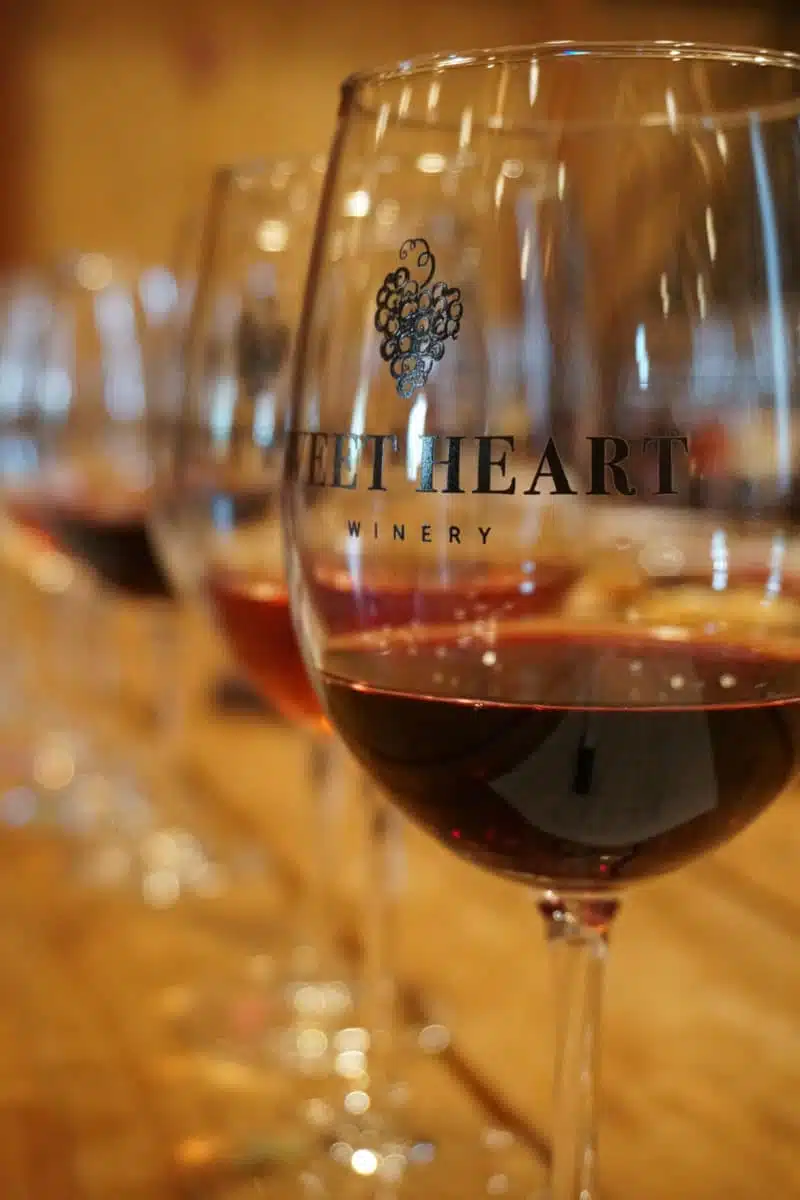 Great minds drink alike, which is why you'll enjoy Sweetheart Winery if you're a wine lover.
This winery on the bank of the Big Thompson River spans over eight acres. The beautiful red barn is the main attention-grabber, and just so happens to be the spot where most events, weddings, and tastings happen.
Soak up some excellent wine and views at the wine tasting room overlooking the Rocky Mountains National Park. Started by a wine enthusiast, I would go as far as to say that this winery is one of the top places to drink in Colorado.
Tasting rooms are open daily from 12pm to 8 or 9pm and seats are on a first-come, first-serve basis. There's no need to reserve a seat, but you'll want to come early (it's 5 o'clock somewhere, amiright?).
Visit One of Loveland's Sculpture Gardens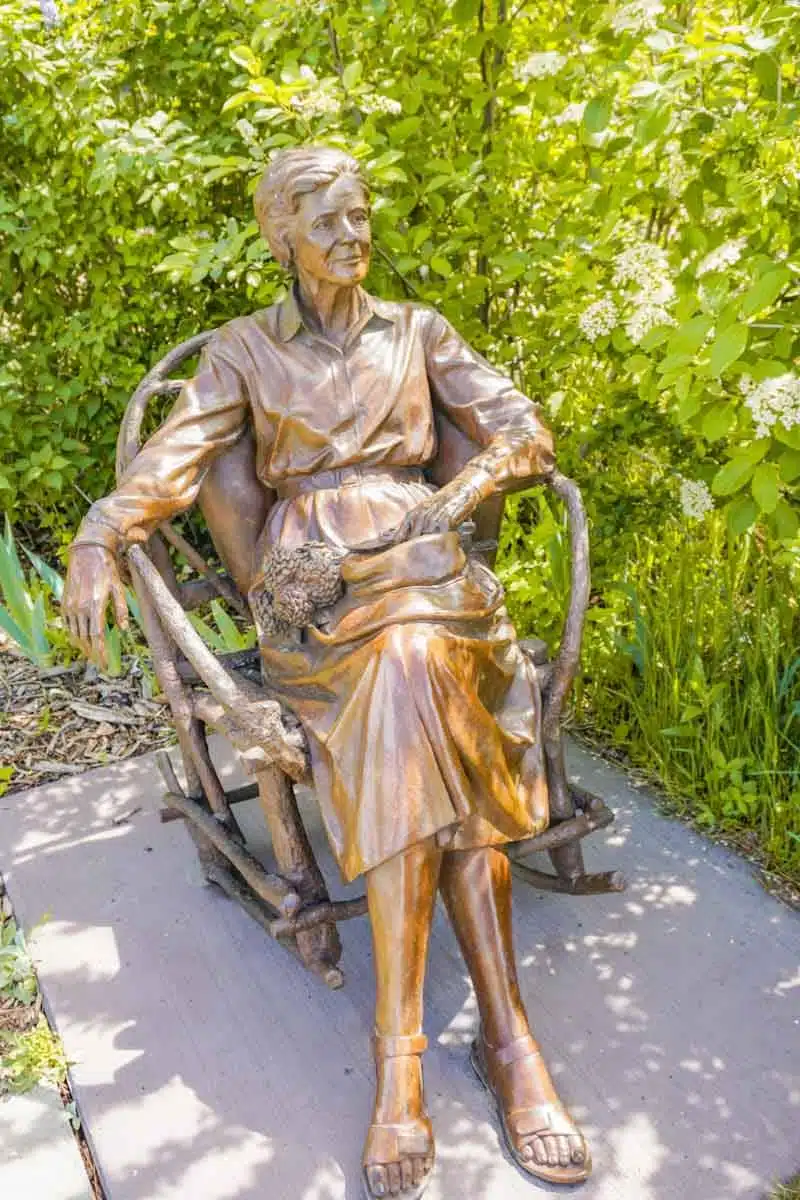 One of the most fun things to do in Loveland is to visit two sculpture gardens: Benson Sculpture Garden and Chapungu Sculpture Park.
Benson Sculpture Garden is a wonderful park to stroll through or enjoy a picnic. It boasts over 170 sculptures on permanent display and is one of the few free things to do in Loveland, Colorado. This is the one I visited during my trip and I absolutely adored it.
If you're in town during August, consider visiting the annual Sculpture in the Park Show, where more than 150 national and international sculptors show off their masterpieces.
Chapungu Sculpture Park at Centerra has more than 80 stone sculptures that promote an African ideal of family. More specifically, it elevates the Zimbabwean perspective with big, beautiful Shona stone sculptures.
Each sculpture spans eight universal familial themes sculpted from different types of stones.
Sing Along at Rialto Theatre
The Rialto Theatre has been a source of entertainment for Loveland since the 1920s. Back then, it was a silent cinema. Though, fast forward to today and you can see much more than just the talkies.
The Rialto Theatre showcases many musical performances, with concerts running year-round and summer shows being completely free. So bring your blankets and camp chairs for a comfy night of music and dance.
Learn at the Loveland Museum and Gallery
Loveland Museum opened in 1937 as a cultural hub to exhibit the small town's history and art.
Its history exhibit showcases the birth of Loveland through early settlers and you can learn about this through the museum's interactive educational programme that shows exactly what these settlers used and made daily.
The museum regularly changes up its art exhibitions and shifts between local and regional artists, showcasing works from the present and the past. There are four exhibit spaces that shift ten times a year.
Brilliant Things to See & Do in Loveland During the Day
Visit Grimm Brothers Brewhouse
Loveland is a craft beer haven (much like the rest of Colorado) and has eight breweries, but those don't compare to the Grimm Brothers Brewhouse beers.
Since opening in 2010, the brewery has become a gathering spot for many locals. The floor-to-ceiling windows in the tap rooms are the perfect backdrop for a nightcap or three.
The brewhouse is a fun place to spend your time, even if you're not a heavy beer drinker. It regularly throws events like tasting sessions, parties, and game nights.
Tip: If you're a beer lover looking for things to do near Loveland, pop over to Fort Collins for many beer-filled adventures.
Hang Out at the Loveland Sign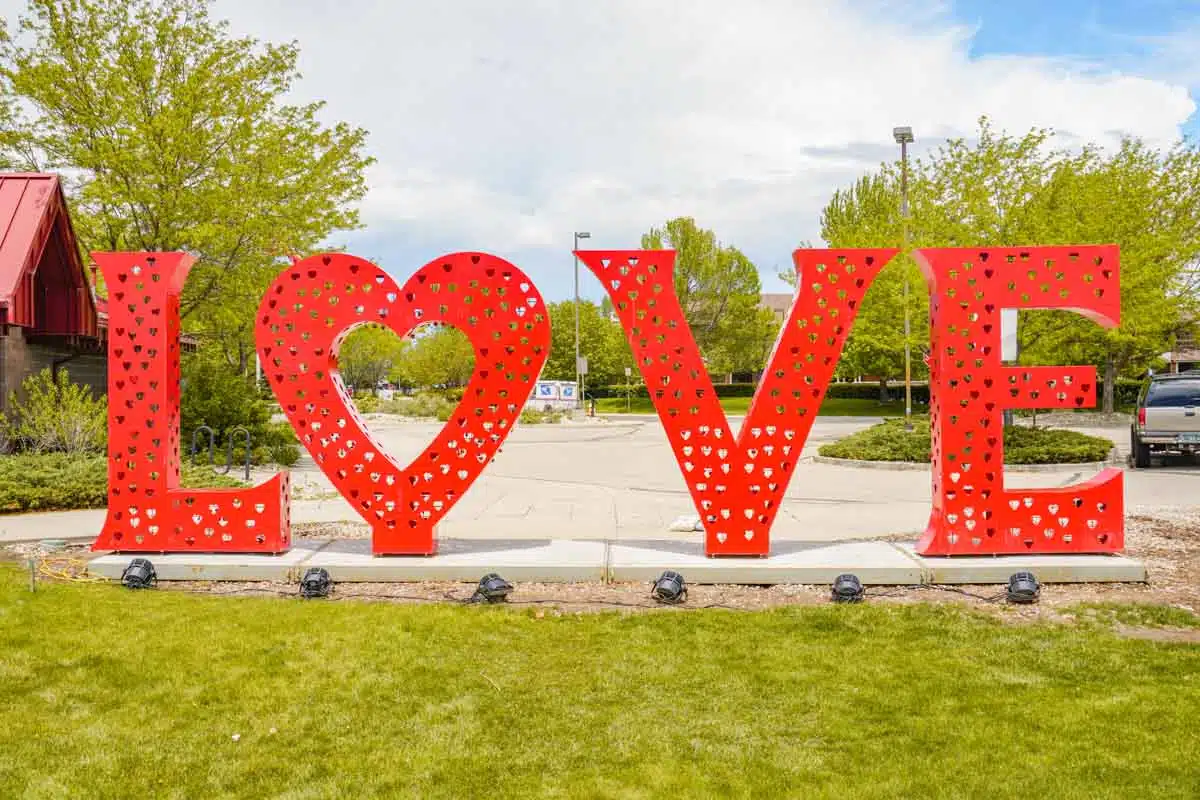 I know that these signs can be such a splitter but if you are going to hang out at a love sign, where better to do it than Loveland?
The Loveland sign is the largest love lock sculpture in the US. It's not just for show either – you can buy a lock, engrave it with your true love's initials and hang it on the sculpture!
Ski at Loveland Ski Area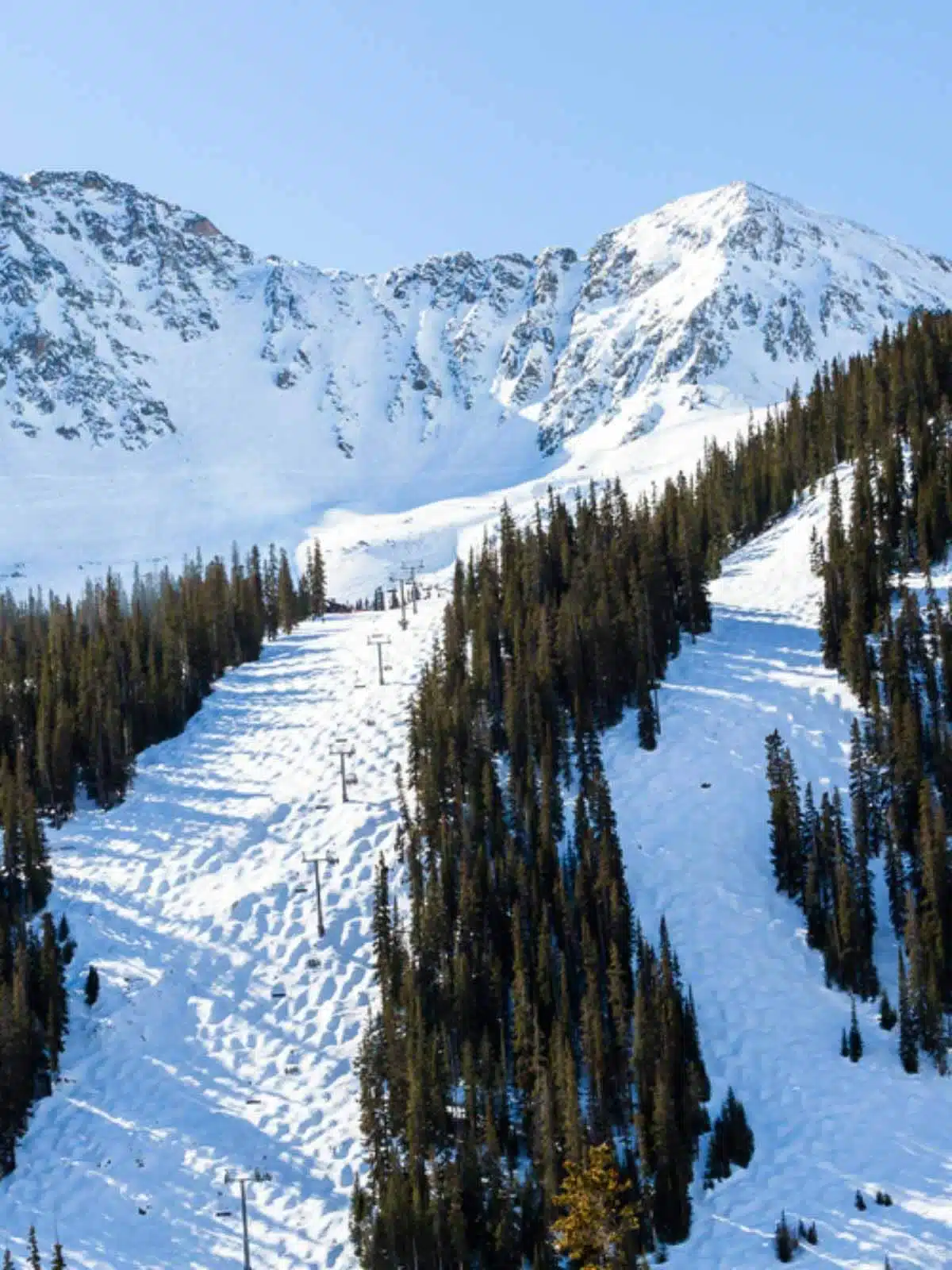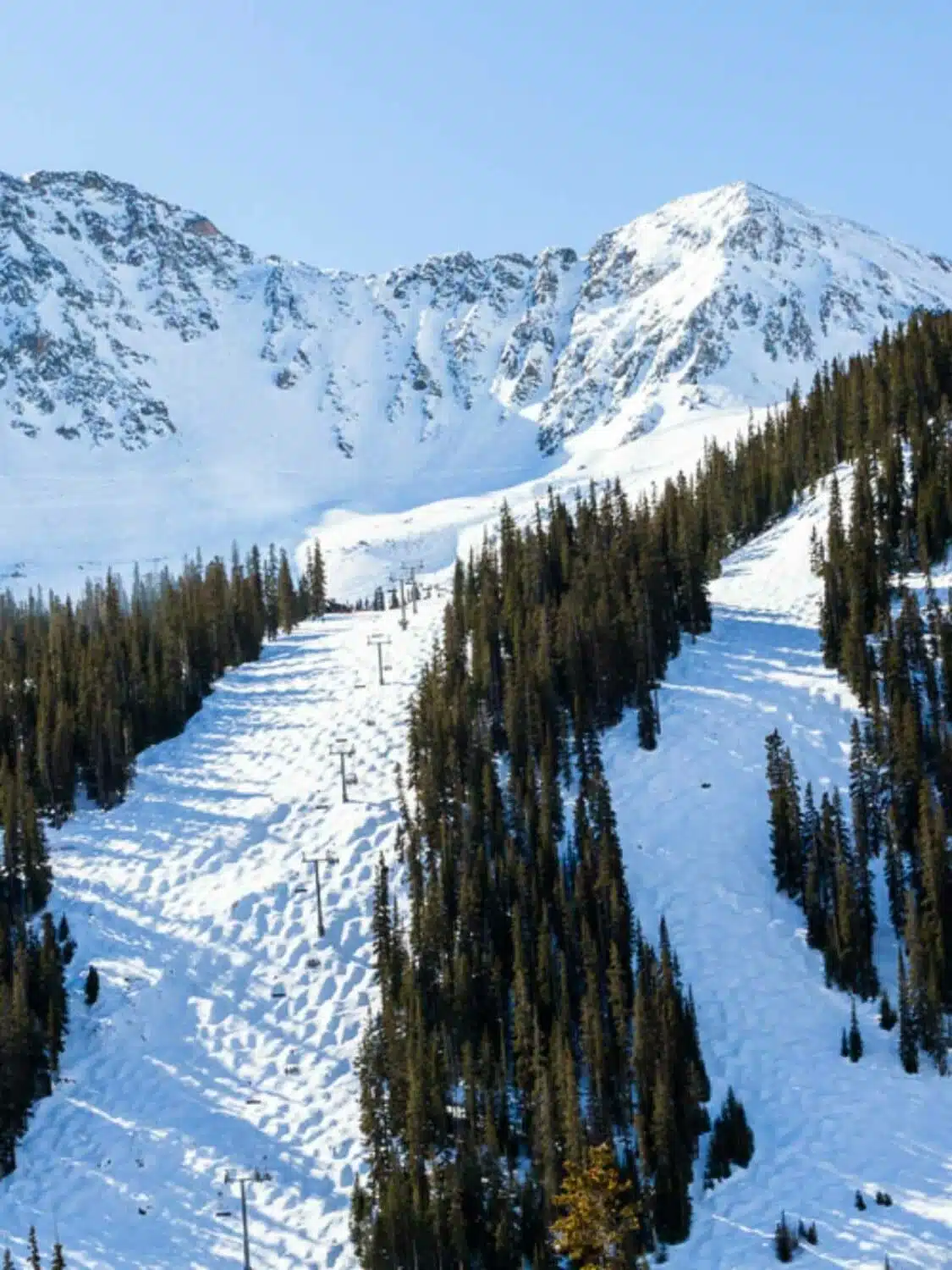 Loveland gets a lot of snow in winter, so why not take advantage of it while you're there for the holidays? It would be a shame to waste all that snow and not go to a ski range.
You won't need to worry if you're a beginner (or generally just a total klutz like me) as the resort offers everything you need — and I don't just mean equipment. You can also take classes based on your skill level, group size, or age group.
After that intense skiing session, your stomach is sure to be rumbling. Thankfully, the resort has a few dining options, including a grill, burger joint, bar, and coffee shop.
Tip: Check out their website for snow updates before you go.
Splash About at Boyd Lake State Park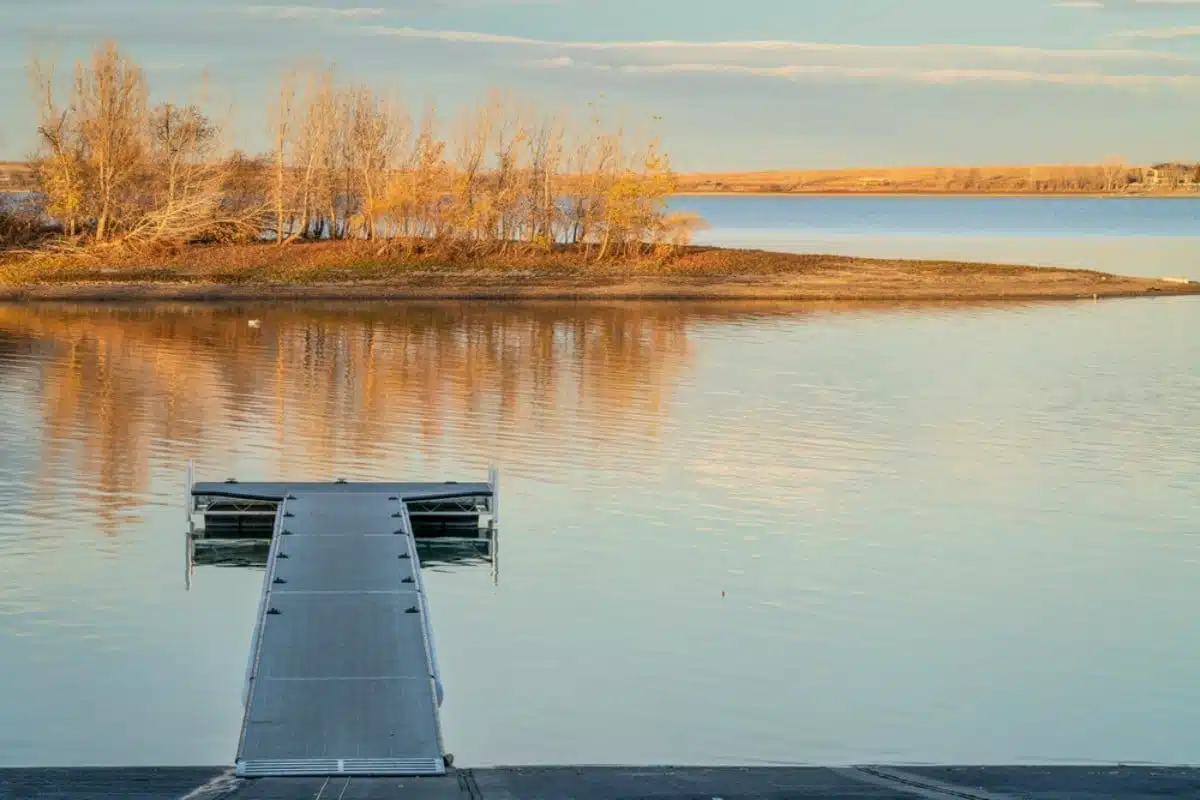 Boyd Lake State Park is a great place to go for the whole adventure-loving group.
The lake offers many water activities no matter the season. Rent a fishing boat, jet ski, ski boat or paddle boat to splash around in the summer. Or play in the snow and go ice skating in the winter. Besides the water fun, there are also a few opportunities for hiking and hunting.
If you're not ready for the fun to end, you can also set up camp at their many RV and campsites.
Cool Things to See & Do in Loveland at Night
Dinner at Door 222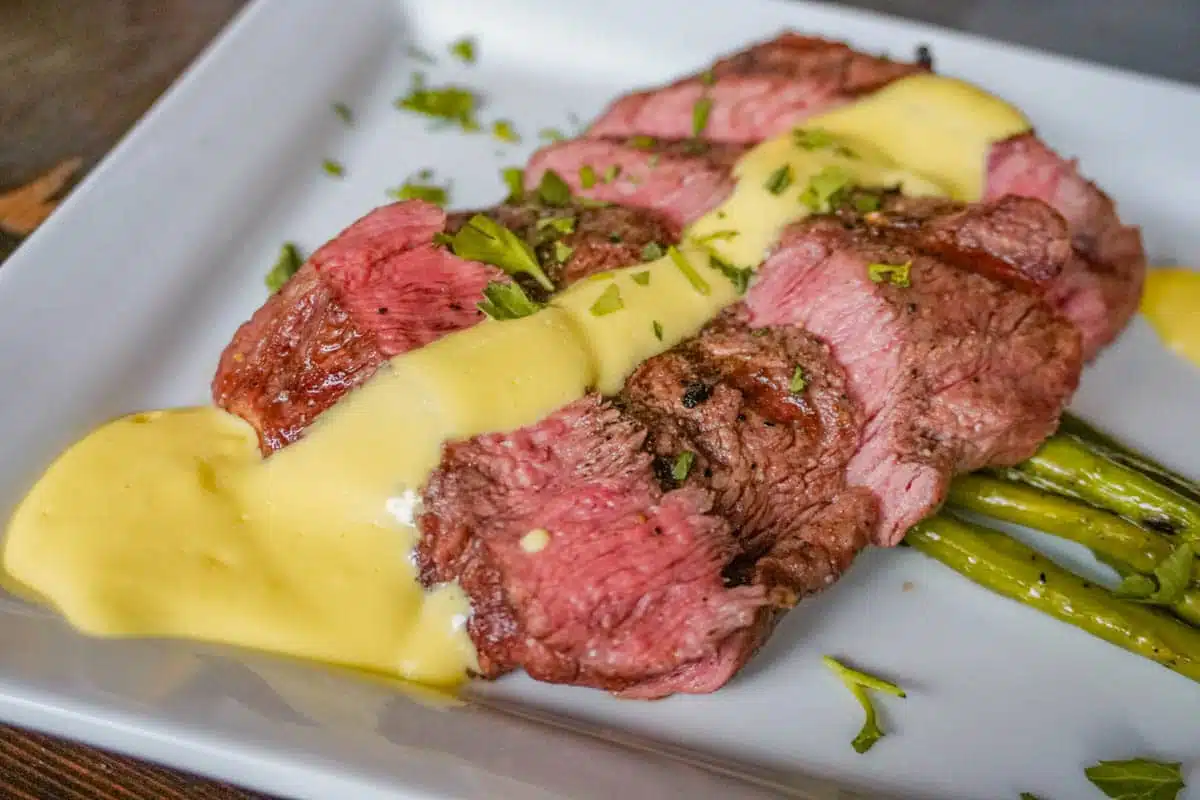 If you're looking for romantic things to do in Loveland, CO, few things will come as close as a date night at Door 222.
Door 222 is an American-style restaurant next door to the Rialto Theatre. It's a great place to stop before your favourite movies to fill up on drinks, tapas, or a hearty meal. The menu includes everything from entrees to desserts, with gluten-free, vegetarian, and meat-filled dishes available.
Game Night at The Flipside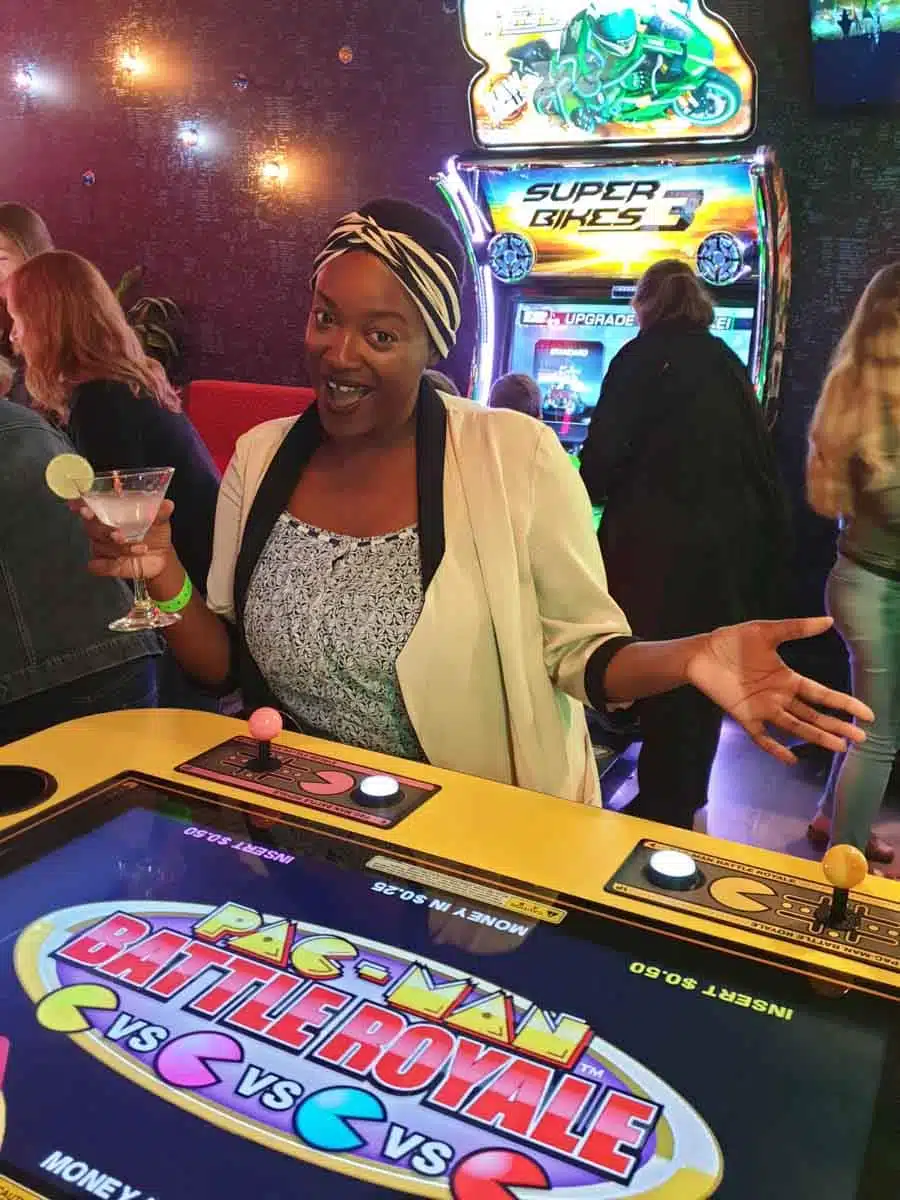 Bring out your inner child at The Flipside for arcade fun in downtown Loveland.
If you find yourself wondering what to do in Loveland, CO, late at night, this arcade is open from Monday to Sunday until late. There are over 30 arcade and pinball games to choose from.
As if that isn't fun enough, the arcade also has an on-site bar that serves classic cocktails and occasional fun remixes of classics.
Tip: Go on Mondays from 6 pm to 11 pm for free play sessions.
Drinks at Wicked Tequila Room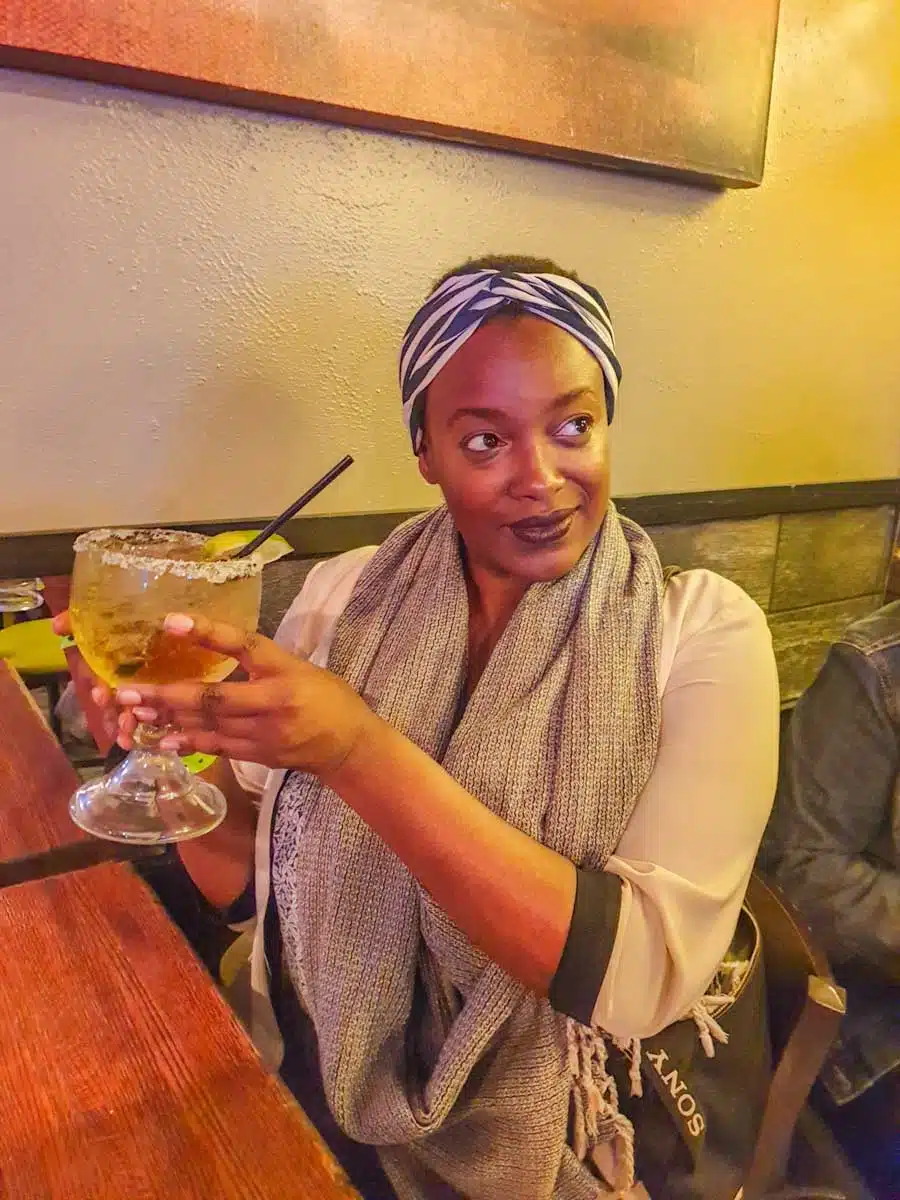 By now, you should've noticed that there isn't a lack of boozy things to do in Colorado. One of the top places you can't miss is Loveland's best bar — Wicked Tequila Room.
You can get your spirits in almost any form at this tequila house, from cans to pouches and even ice cream. But, if you're hoping for some variety, their menu also has other cocktails — and even offers an opportunity where you can be a mixologist. If you're up for it, you can choose your margarita mix with accompanying add-ons.
Things to Do in Loveland: Practical Tips for Your Trip
How Long to Visit Loveland, Colorado?
I'd say visiting between two to three days is enough to see the best parts of Loveland. This gives you enough time to explore Loveland's daytime activities and all the fun things to do near Loveland, Colorado.
Best Time to Visit Loveland
The best time to visit Loveland is between May and October. During this time, the weather is pleasant, with the hottest temperatures reaching about 89°F (31°C). In the first two weeks of August, you can visit the Sculpture in the Park Show, the biggest festival in Loveland.
How Much Snow Does Loveland CO Get?
Loveland can get pretty icy, receiving about 46 inches of snow annually. Make sure to bundle up while you're there in winter, and don't forget to bring your skis.
Where Should I Stay in Loveland?
Loveland may be small, but there are many places to stay when you're visiting the Sweetheart City. Here are my top picks:
The Courtyard by Marriott
This 3-star hotel is close to Boyd Lake, just a few minutes from Chapungu Sculpture Park. The contemporary en-suite rooms offer air-conditioning, Wi-Fi, and fitted flatscreen TVs. The buffet and American-style breakfast is a warm wake-up call in the mornings. 
Embassy Suites Loveland Hotel & Spa (Luxury)
The Embassy Suites is a pet-friendly 4-star hotel near many top attractions. Suites have kitchenettes and are spacious enough for between four and six guests. The hotel also has great amenities like an indoor pool, jacuzzi, and a gym.
Things to do in Loveland: Map 
Love This? Save and Share on Pinterest
Loveland, Colorado: Discover More Colorado Guides