Looking for the best things to do in Fort Collins? Nestled near the Rocky Mountains, the delightful city of Fort Collins will charm you with its rich history, spooky apparitions, and artisanal foods.
Hands up if you're a lover of food, nature, and history? Thought so… You want to get yourself to Fort Collins, pronto.
I didn't know what to expect before I visited FoCo for the first time a few years ago, but it quickly became one of my favourite spots in the USA.
There are many fun things to do in Colorado, and Fort Collins is no different. It may seem like a small town, but it holds many delightful surprises (and craft beer) that'll keep you entertained for the extent of your vacation.
Whether you come for the peaceful scenic views or the stellar food scene (cue myself looking totally guilty), you'll find plenty of things to do in Fort Collins during your trip.
Let's dig in.
Pssst… Looking for a hotel in Fort Collins? I really enjoyed my stay at The Armstrong Hotel – its quirky decor and cosy beds made for the perfect base.
Top 5 Things to Do in Fort Collins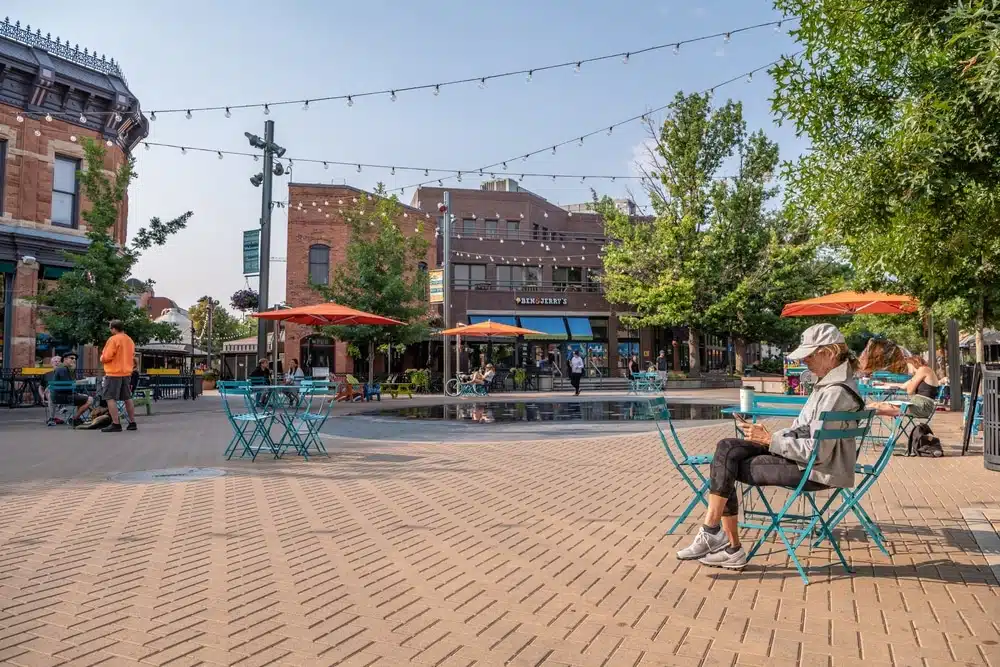 Cycle Around the City and its Surrounds
Biking is one of the top things to do in Ft. Collins, and it's no surprise why, with a platinum-level rating for bike friendliness.
I've already talked about how I'm kind of a nervy cyclist in In my Colorado Road Trip Guide, but Fort Collins totally had my back – the terrain is relatively flat in town, the bike lanes are wide, and there's over 415 km of trails to explore in the town and its surrounds.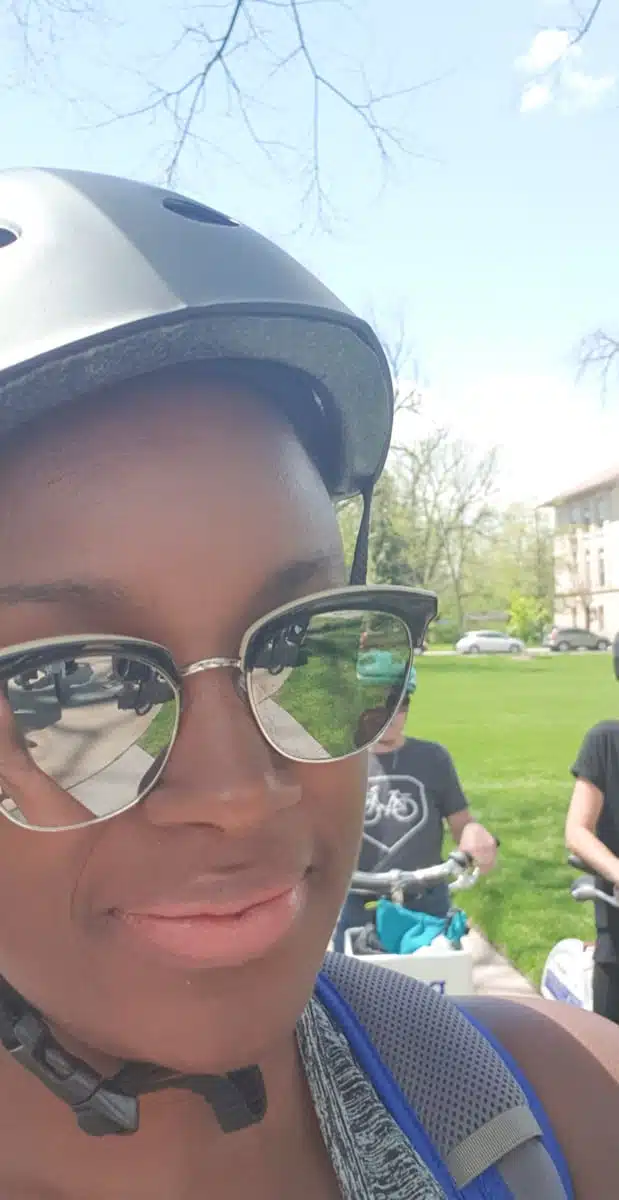 I embarked on the Remington Bike Pathway, which is a gentle 8-mile route connecting the south of the city to the north. It was an easy-breezy ride, with bike lanes and signposts the entire way.
Not only is biking environmentally friendly, but it's also great for your health and the perfect way to experience the city. It's so popular, in fact, that there are bike tours you can go on that'll take you to the various breweries in town, or along a trail of historic homes.
Luckily you can easily rent e-bikes, so it isn't a bring-your-own-bike situation.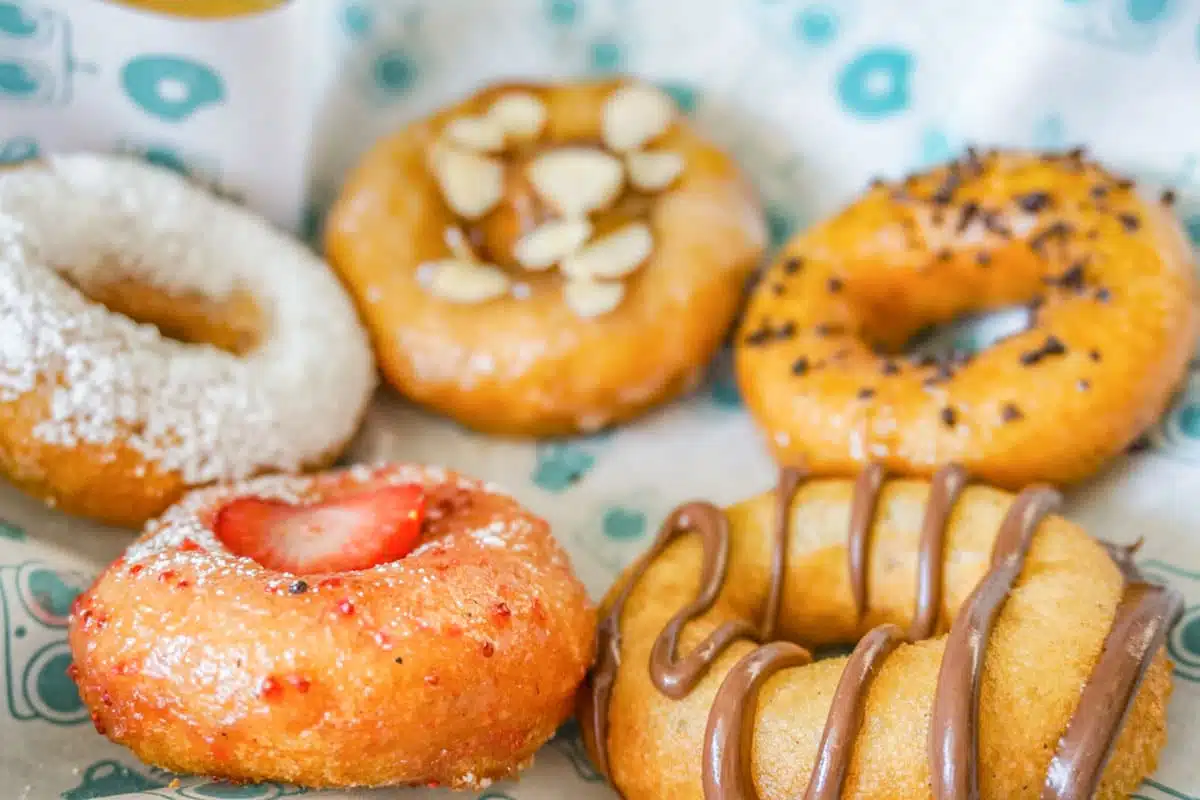 Grab Food & Drinks at The Exchange Street Food Market
Another thing I highly recommend you do in FoCo is spending an afternoon at The Exchange.
Foodies will delight in the number of artisan cuisines, craft cocktails, and local beers served from the hipster shipping containers that house the stalls – I think rivals some of the more famous street food locations throughout the USA.
With almost 20 vendors to date, there are a fair number of options.
Funfair lights twinkle in strings above this cosy outdoor space, and large murals brighten the area with colour—making it an Instagram hotspot.
Grab some delicious tacos or a chicken waffle cone (drool!) and then have a round of mini-golf to finish off the day.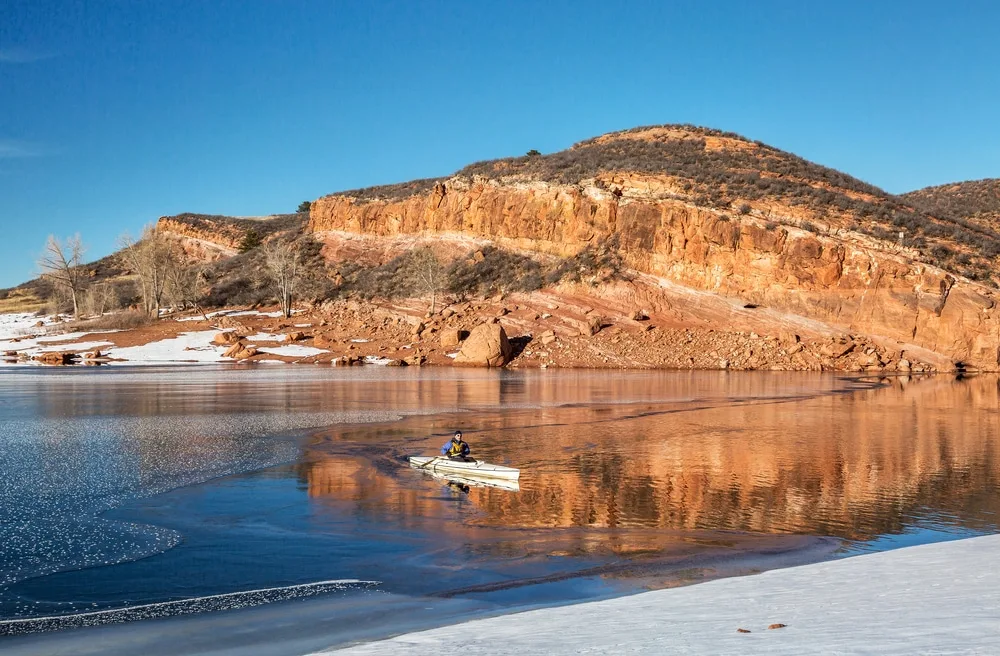 Hike Horsetooth Mountain and Reservoir
One of the most peaceful and picturesque of ​​Fort Collins' attractions, this is a must-see for nature lovers and adventure enthusiasts alike.
The area has many trails for biking, horse riding, and—you guessed it—hiking.
In fact, there are some of the best hiking trails in Colorado here that range from easy to challenging, including a loop that leads to a waterfall. The trails are best visited from March to October for perfect hiking weather.
There are also plenty of water-based activities to partake in on the 10 km-long lake, such as boating, water skiing, kayaking, sailing, and stand up paddleboarding. You'll have to pay a fee to enter the area and camping permits have their own cost, although there are comfy condos and B&B's available to rent.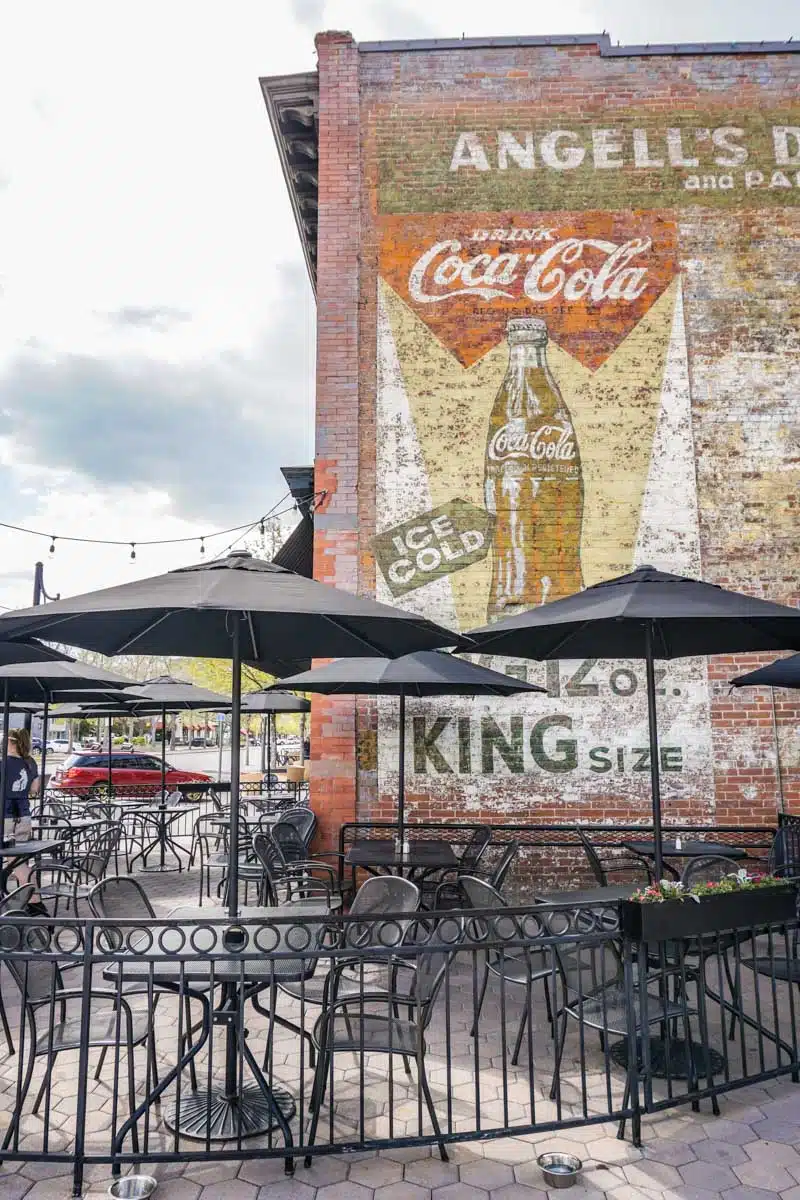 Search for Ghost Signs on the 'Ghost Signs of Times Past' Trail
If you know me, you'll know I love an arty trail. Imagine my delight then when I found out that one of the best free things to do in Fort Collins is to follow the Ghost Signs through the historic Old Town.
You'll find them on almost every building: time-eroded vestiges of the past painted onto buildings that have survived the advent of the modern era. I particularly adored the retro Coca Cola mural.
These faded, hand-painted advertisements can be massive and take up the entire side of a building, and date as far back as 1906. It's a beautiful homage to the past that stands as one of the best things to do in Fort Collins.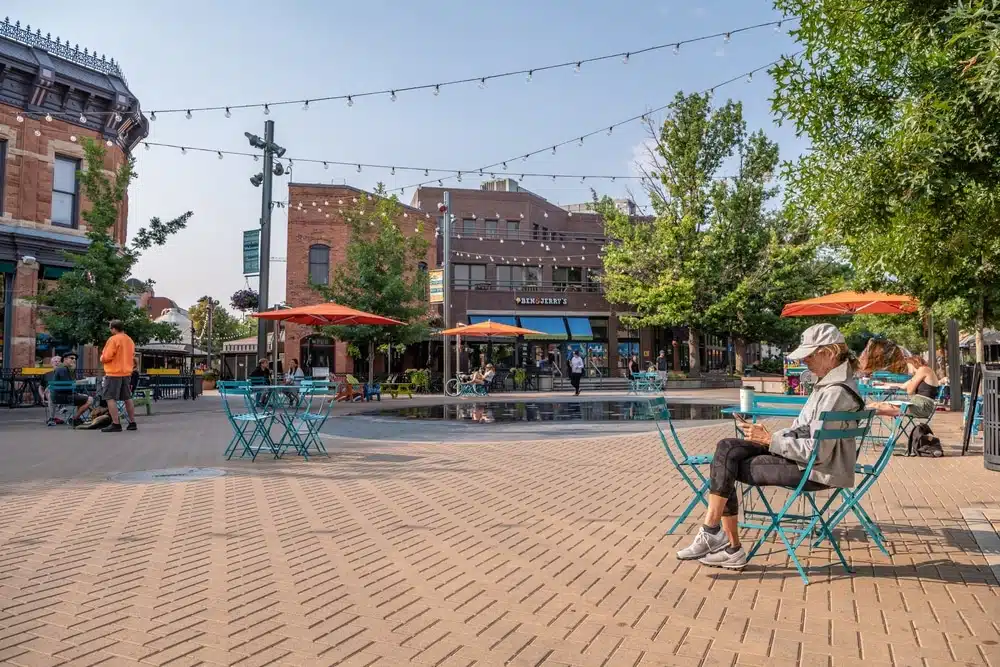 Explore the Old Town
If you feel a pang of deja vu walking down the main street of Old Town, that might be because it served as inspiration for Disneyland's own Main Street.
Charming historic façades and wide European-style pavements line Walnut Street, and weekends bring street performers and buskers to entertain the crowds. In fact, strolling along this road is one of my favourite activities Fort Collins offers.
Stop in at the quaint cafés for a bite to eat, or one of the many breweries for an afternoon pint.
Artisanal shops that sell chocolates, fudge, and ice cream are aplenty, so you'd best come with an empty stomach if you're planning on taking advantage of the many things to do in old town Fort Collins.
If you happen to visit in summer, you'll find music and live performances going on in the Town Square. Overall, it's a delightful place to spend an afternoon.
Brilliant Things to See & Do in Fort Collins During the Day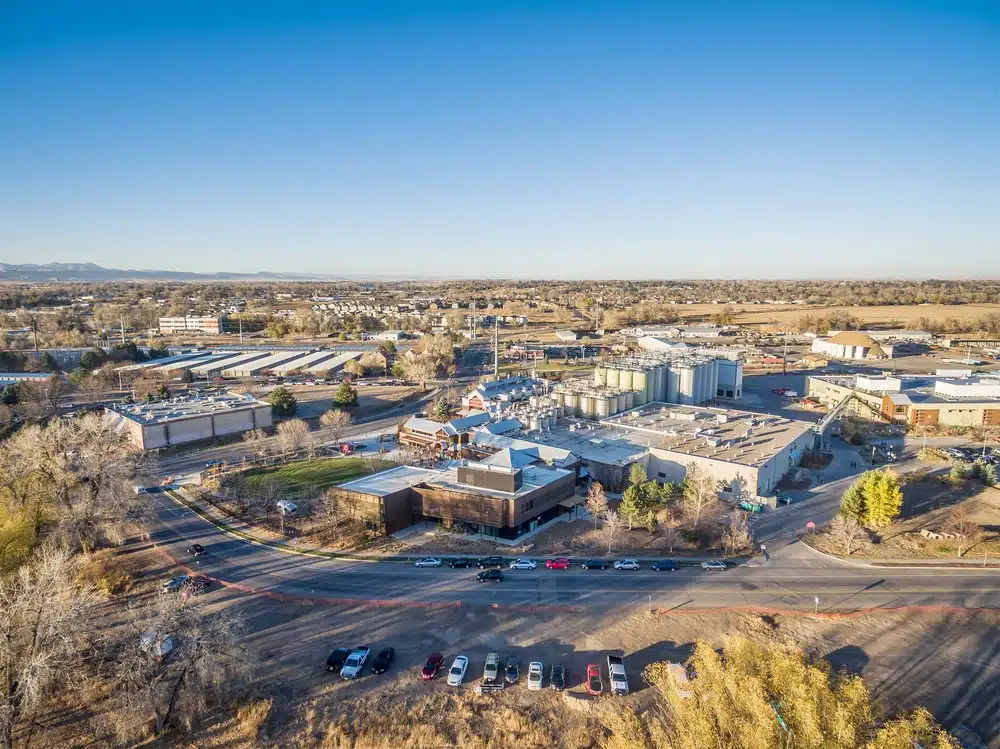 Sink Pints at the New Belgium Brewing Company
Established by a couple of bikers who discovered a love for Belgian beer on a European cycling tour, this basement-bred company is now a thriving facility.
The red bicycle that hangs above their front door is a testament to their origins. The New Belgium Brewing Company offers various excellent craft beers including sour ales, amber ales, and pilsner.
The fan-favourite is the Fat Tire Amber Ale, which is a certified carbon neutral beer. They even have guided tastings so you can experience the best of their products in one go.
If you're in Fort Collins at the end of summer, make sure you catch the Tour de Fat hosted by New Belgium, where drinks flow freely for cyclists in costumes riding from bar to bar. I think it's well worth donning a cycle helmet for this alone.
Visit the Centre for Fine Art Photography
This Fort Collins attraction will appeal to the heart of every aspiring artist. Boasting 1,300 members from 33 countries, the exhibitions feature international photographers and change monthly.
The Centre for Fine Art Photography includes three galleries, as well as classrooms and a traditional and digital darkroom.
Workshops are available for photographers of varying levels by instructors who are specialists in their area, so bring your camera and learn a trick or two.
Go Whitewater Rafting at Cache La Poudre River Canyon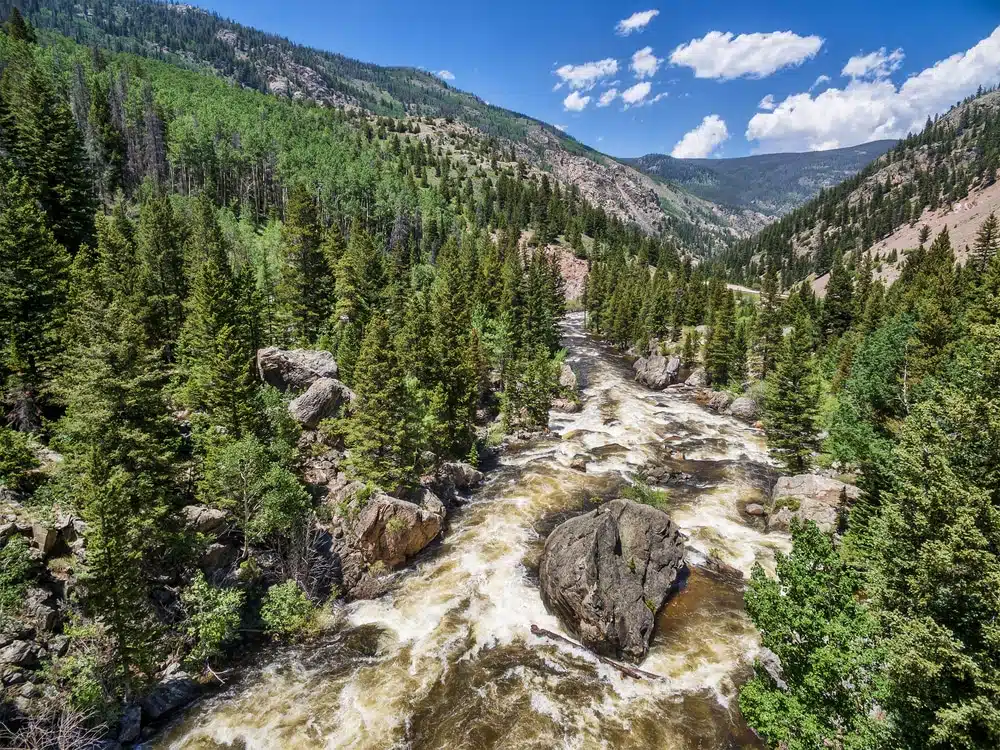 Home to some incredible class I-V rapids, Cache La Poudre river canyon is the ideal destination for adrenaline junkies looking for the ride of their lives.
It's certainly one of the most fun things to do in Fort Collins, and you can choose different areas to raft based on your expertise. Various companies hire out canoes, kayaks, wetsuits, and even tents for overnight tours, so you won't need to bring much with you.
There's even an onsite restaurant called The Paddler's Pub that offers tasty grub, local brews, and musical entertainment.
Let Loose at Fort Fun
Fort Fun ranks as one of the top fun places to go in Fort Collins, where you can let your inner child loose. Enjoy a round of mini-golf at one of the two fantastic courses outside, or speed along the Go-Kart tracks.
They've even got Escape Rooms and an old-school Arcade to keep you entertained – what's more, the GetOutPass for Colorado includes access to Fort Fun.
In summer there's water activities like Bumper Boats and Paddle Boats to enjoy. If you happen to be looking for things to do in Fort Collins in the winter, then head inside for a game of Laser Tag.
Get Lunch at FoCo Café
One of the top things to do in Fort Collins is to visit this non-profit for an exquisite bite to eat. The food is local, organic, and sustainably grown. What's even more incredible is that you pay whatever you can afford.
Even if you have no money, FoCo Café only asks that you volunteer some of your time in exchange for a hearty meal.
Their mission is to build community by providing people with nutritious food regardless of their ability to pay for it. They even have vegan and gluten-free options. Love it.
The Museum of Discovery
The Fort Collins Museum of Discovery has a history of its own, evolving from a Pioneer Museum in 1941 to a merged interactive science centre and museum in 2011.
More than 30,000 artefacts showcase the history of the people of Cache La Poudre River Valley, from clothing to paintings, farming equipment, and more.
The museum even boasts four historic buildings, namely a schoolhouse and three cabins. The area is steeped in fascinating history, so visiting The Museum of Discovery is an entertaining and enlightening trip.
Try a Brewery Hop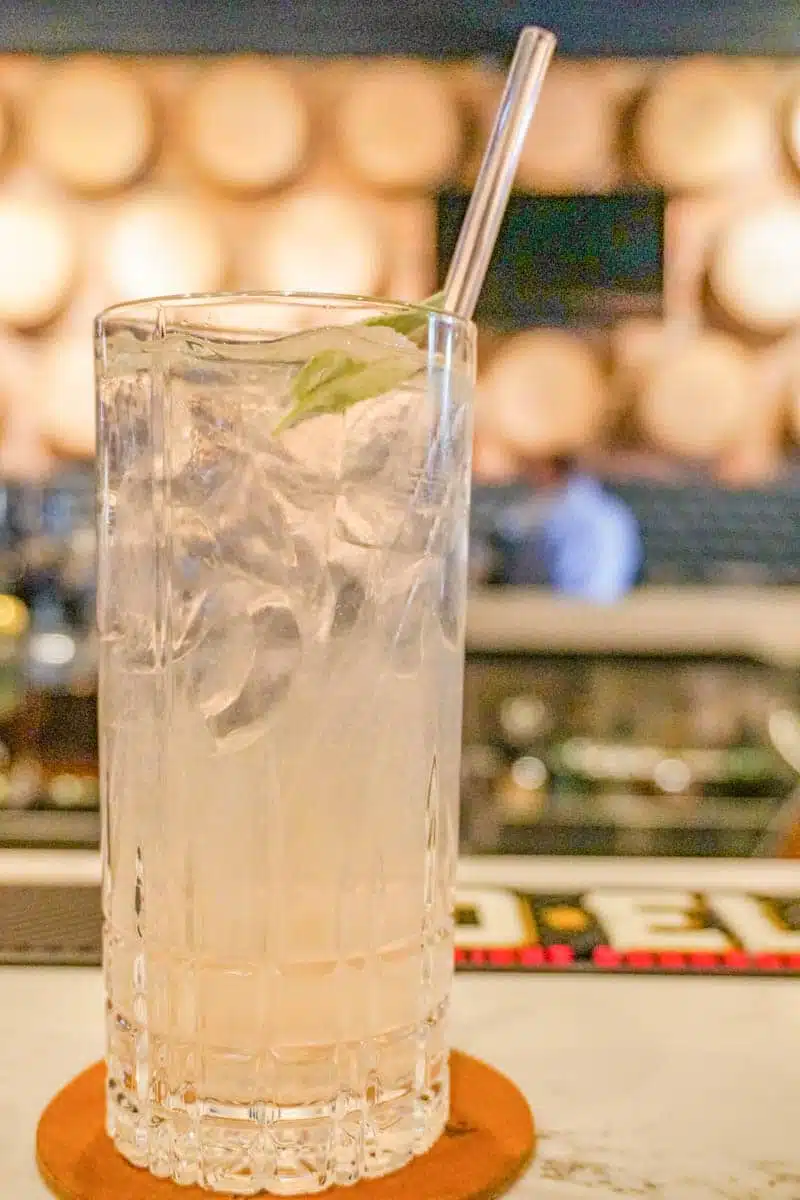 Visiting a dude ranch in Colorado might be popular in other areas of the state, but when in Fort Collins it's all about the breweries.
Spending a day sampling the best local craft beers and letting the food trucks cater to your hunger is one of the fun things to do in Fort Collins, CO, for those who love a pint or two.
Odell Brewing's 90 Shilling beer is stellar, and Prost Brewing sells giant pretzels to go with their German-style brews in their Biergarten.
Of course, a visit to New Belgium Brewing Company goes without saying.
Snack on Nuance Chocolate
Are you looking for more things to do in Old Town, Fort Collins? Stop by Nuance Chocolate and take your pick of the dozens of single-origin chocolate bars, French-style hot chocolate, and hand-rolled truffles.
Their cacao beans are sustainably sourced, roasted, and then ground for three days to get the perfect texture.
Enjoy a warming beverage at the café before you make off with all your chocolate goodies. Trust me to sniff out the best chocolate spot in town.
Indulge at Vern's Toffee House
This family-run candy house is a perfect detour if you have a sweet tooth and find yourself wondering what to do in Fort Collins. Indulging in their hand-crafted butter almond toffee is worth the trip alone.
Vern's Toffee House offers free samples of their award-winning nibbles. Once you've had a taste though, you won't be able to resist buying a couple of slabs for late-night snacking.
Cool Things to See & Do in Fort Collins at Night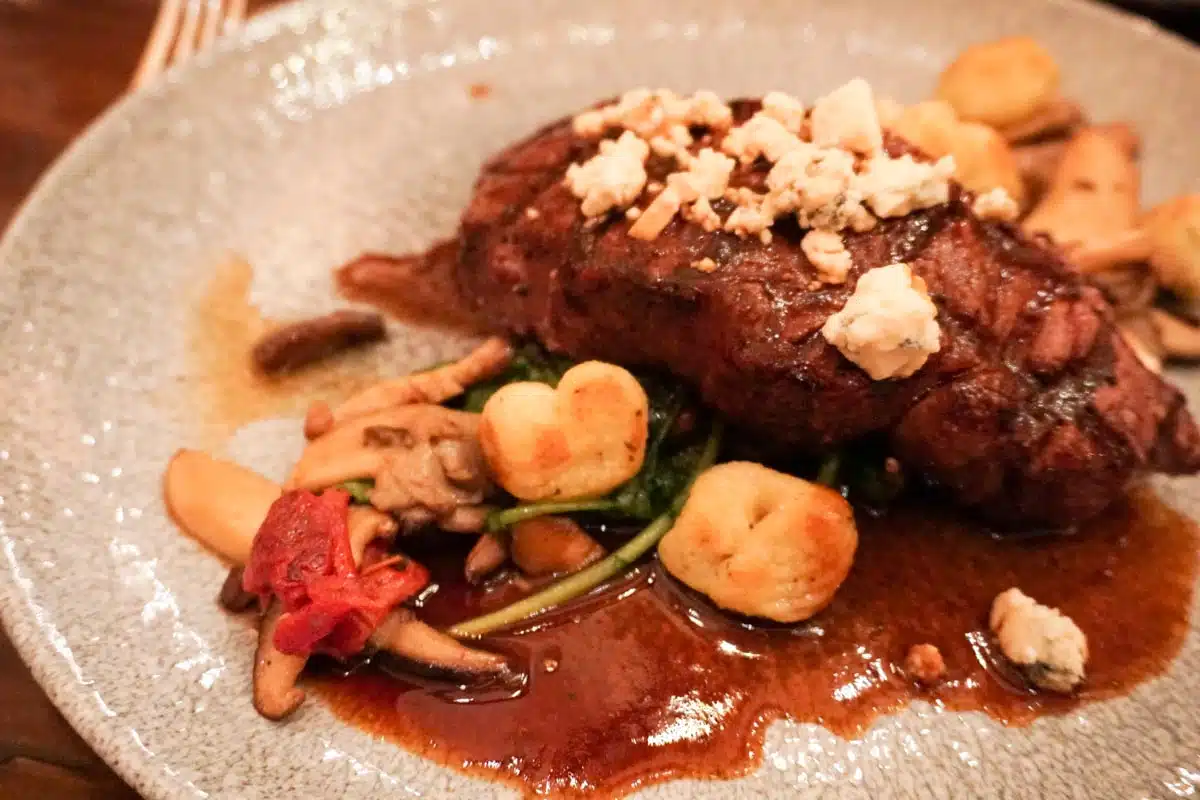 Have Dinner at Ginger & Baker
One visit to this renovated turn-of-the-century mill – that's now a community gathering space and dining complex – is an experience in and of itself.
Dining at Ginger and Baker is undoubtedly one of the most fun things to do in Fort Collins at night.
Listed on the National Register of Historic Places with its original architecture restored, you'll have your option of locally-sourced bison, beef, and seafood at Cache.
Head to the Rooftop for cocktails and tapas in a cosy atmosphere, or the farm-to-fork café for a small-scale meal. Book ahead – it's worth the effort.
Visit the Old Elk Distillery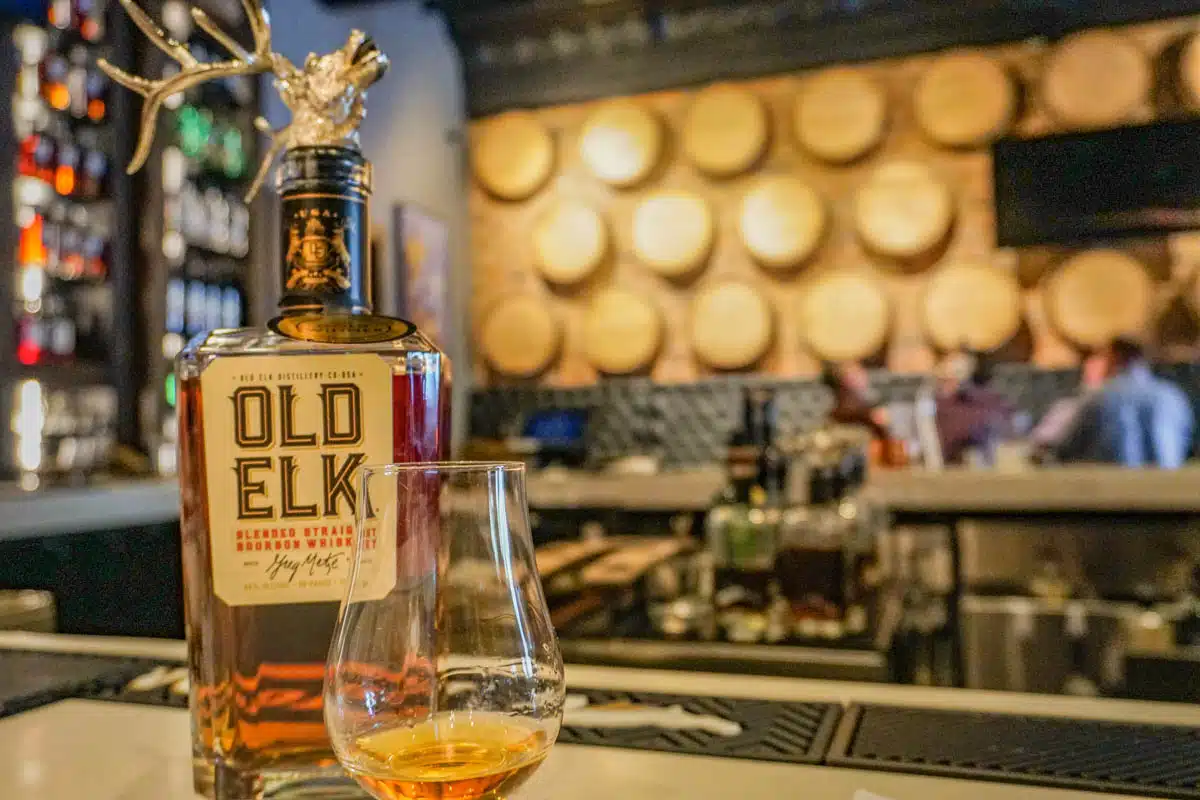 This award-winning distillery delivers on taste and quality spirits, so they won't disappoint. Trust me, I sampled plenty during my visit.
Their brands include Old Elk Blended Straight Bourbon Whiskey, Dry Town Gin, and Nooku Bourbon Cream.
The Reserve is a gem of a cocktail bar and restaurant, with its exposed brick and dark wood accents making for a cosy ambience.
The maple bacon elk burgers are divine, although anything you grab off of the menu is bound to be delicious.
The whiskey is insanely tasty too, so make some room in your luggage for a bottle or three.
Get Spooked on a Ghost Hunt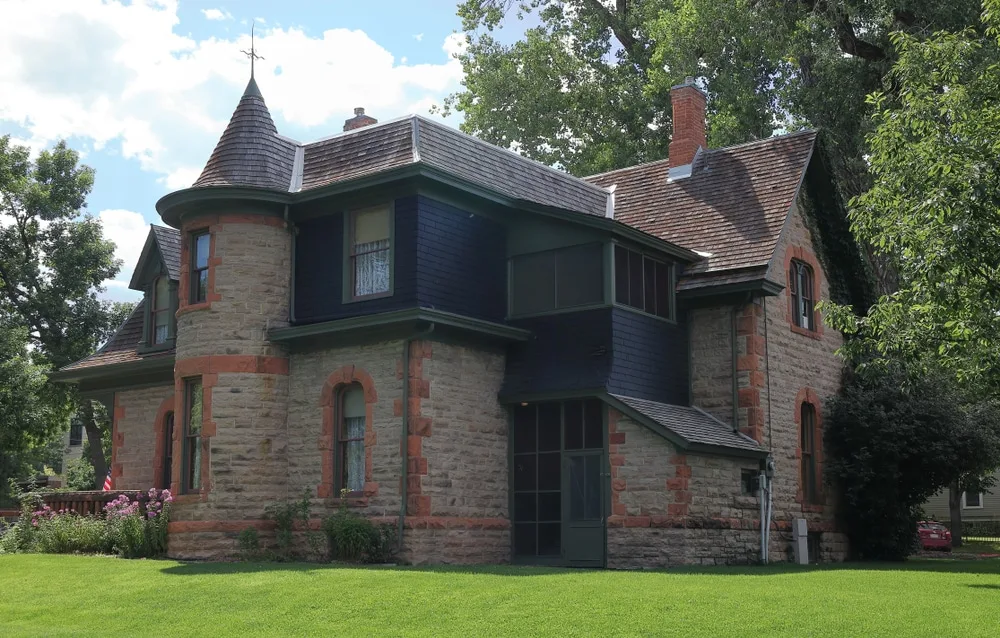 If spooky quests are among your interests, seeking out the paranormal is one of the more unique things to do in Fort Collins.
It's officially ranked as America's 3rd most haunted city, so there are multiple sites to attempt a connection with the beyond.
Visit The Avery House with its weeping child spirit, or attempt an introduction with the resident spook at Nature's Own.
Built atop a cemetery from the 1860s, Fort Collins Museum of Art has a basement-dwelling ghost nicknamed 'George' that haunts the subterranean area.
There are multiple ghost tour options, so if you don't fancy chasing ghouls on your own, an experienced local will happily show you the paranormal ropes. There's clearly no lack of ghostly encounters to be had.
Things to Do in Fort Collins: Practical Tips for Your Trip
Where Should I Stay in Fort Collins?
The Armstrong Hotel (Mid Range)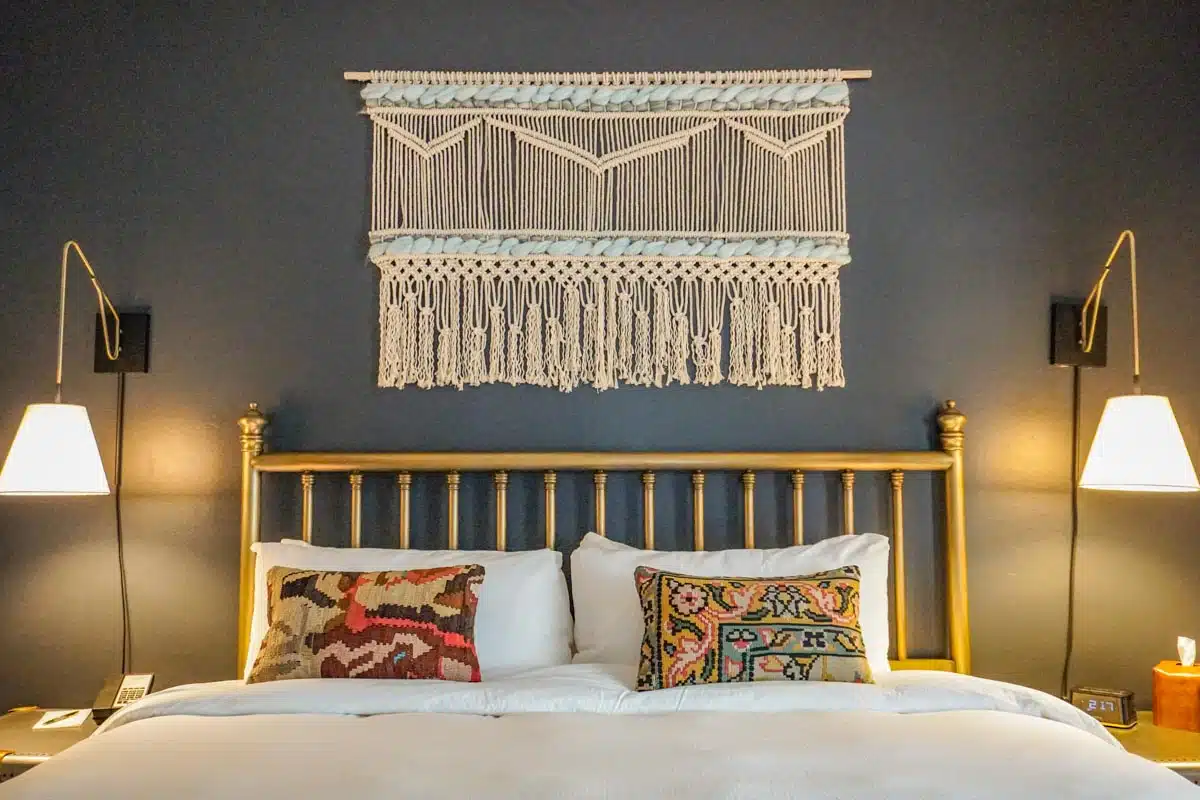 I adored my stay at The Armstrong Hotel – it's the perfect place to relax and unwind in the eclectic decor and comfortable surroundings. Bring your pets and enjoy the city views.
The Elizabeth Hotel, Autograph Collection (Luxury)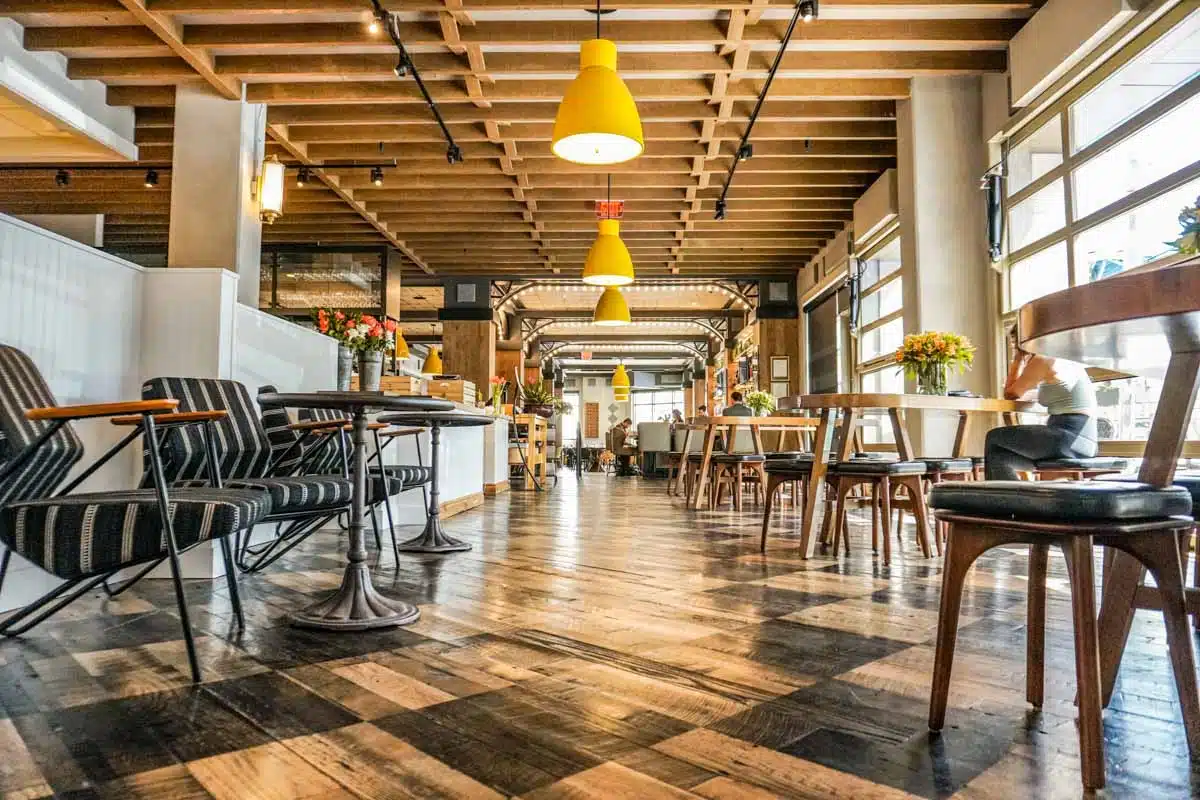 Every inch of this 5-star hotel oozes luxury, from the sublime breakfast to the interior decor and onsite restaurant. With aircon and flat screens in every room and a gym on the premises, there're plenty of reasons to make this your home-away-from-home.
Recommended Tours in Fort Collins
Things to Do in Fort Collins, Colorado: Map
Fort Collins: Discover More Colorado Guides