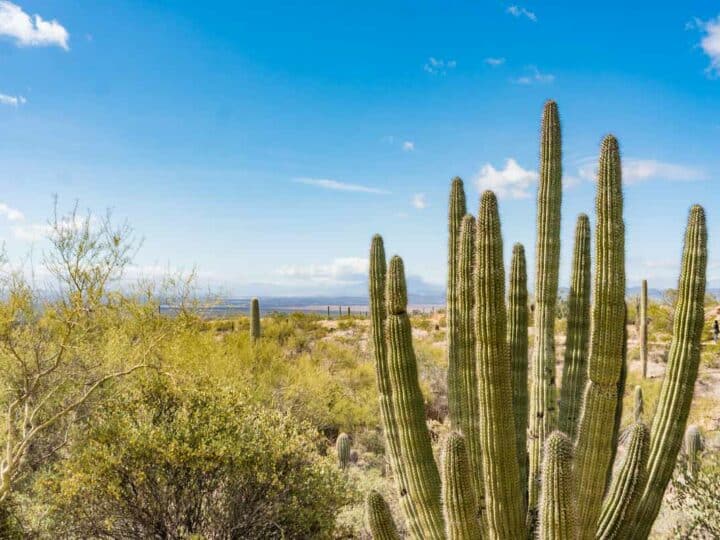 Looking for fun things to do in Tucson, Arizona? This southwestern city is bursting with natural beauty and endless sunshine. Here's what not to miss.
Tucson is an unmissable stop for any trip to Arizona. That is, if stunning desert landscapes, plenty of rural parks and cultural delights sound like your idea of a good time. And it most definitely should.
But that's not all – the city's vibrant arts and entertainment scene offers museums, galleries, and music venues worth visiting. And, if you're a foodie, Tucson's culinary scene is a real treat, blending traditional Southwestern flavours with global cuisine.
Sounds good? I thought it might. That's why I've written a guide to help you discover this vibrant city – these are the best places to hit up in Tucson.
Want to take a sneak peek? Watch my video on cool things to do in Tucson!
Need a place to stay? The Graduate Tucson is a fantastic hotel with spacious rooms, mountain scenery, and quirky decor. Better yet, its rooftop pool and late-night bar/restaurant are gorgeous and offer amazing views.
Top 5 Things to Do in Tucson
Explore the Saguaro National Park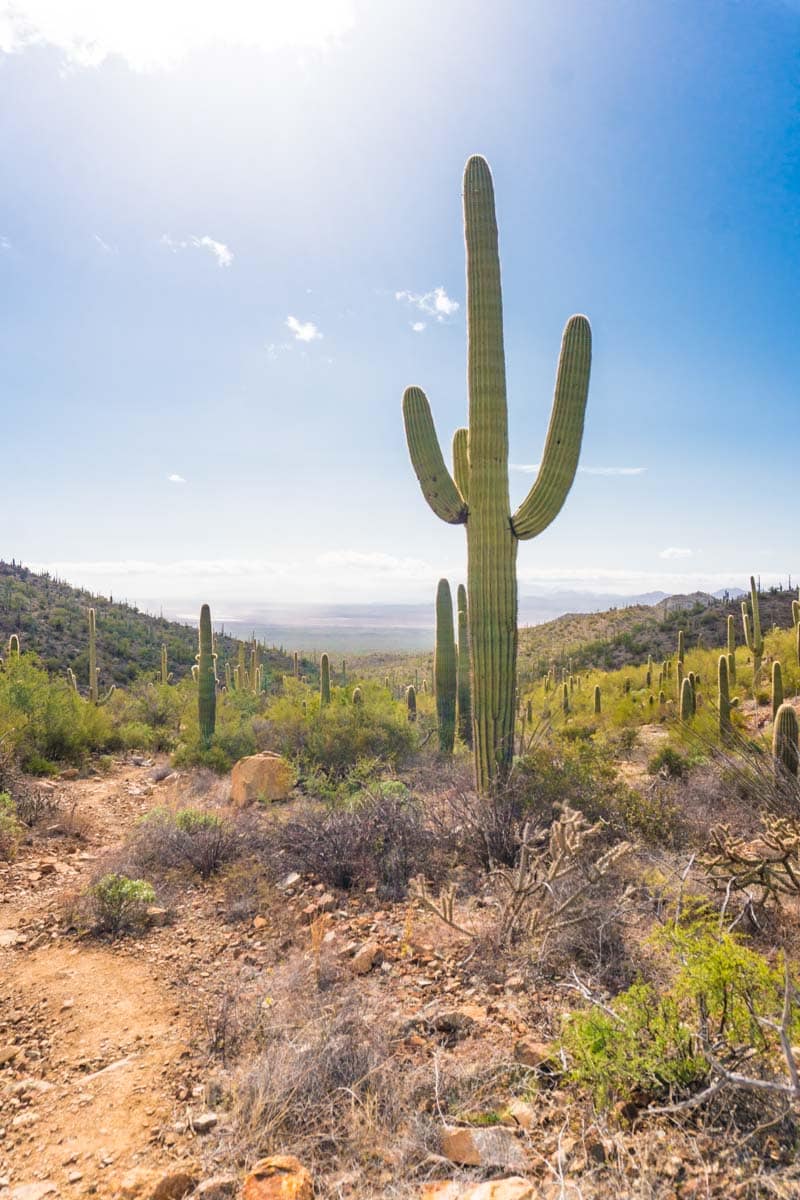 If you're planning a trip to Tucson, there's one place you simply can't miss — Saguaro National Park. It's named after the giant saguaro cacti covering the area, and trust me, they're a sight to behold.
The park's split into two parts on either side of Tucson, Saguaro National Park East and Saguaro National Park West. If you're short on time, go for the West, which is smaller but packed with more saguaros than you can count. Plus, the views are absolutely breathtaking.
On the other hand, if you're up for a bit of a challenge, the East is perfect for a remote backcountry experience, especially if you're into hiking.
If you're planning to visit a few US National Parks, it's worth buying an America the Great pass.
Oh, and if you're looking for the best hike in Saguaro West, I highly recommend the King Canyon-Gould Mine Loop. It's a 2.5-mile trek that takes you through a canyon filled with cacti and then back around in a lovely loop.
The trail isn't too challenging; just remember to bring plenty of water and sunscreen. The Arizona heat is no joke.
Appreciate Nature at the Arizona-Sonora Desert Museum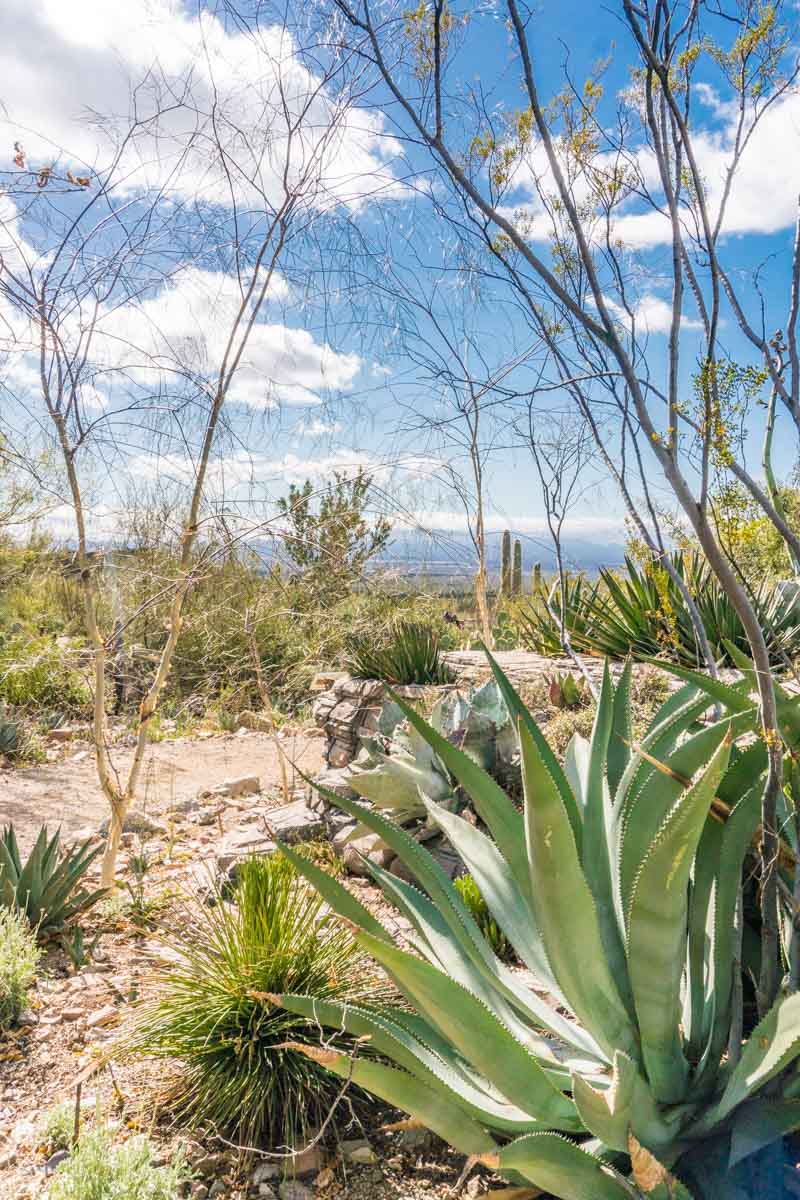 Take my advice and make the Arizona-Sonora Desert Museum your first stop – it's my favourite place in Tucson.
This outdoor museum offers a fascinating look at the ecology of Arizona and the Sonoran Desert — one of the most vibrant deserts in the world. Buy an admission ticket, and plan to spend a couple of hours there.
The museum has outdoor enclosures where you can spot some of the Sonoran desert animals, like javelinas and coyotes. There's also a colourful cactus garden with an extensive collection of cacti – did someone say incredible photo opps?
If you're up for a bit of a short hike, the Desert Loop Trail is an unmissable experience. It's a relatively easy trail that takes you past several enclosures. Keep your eyes peeled for signs telling you about the wildlife.
Read Next: Best Hikes in Arizona
Stroll Around Barrio Viejo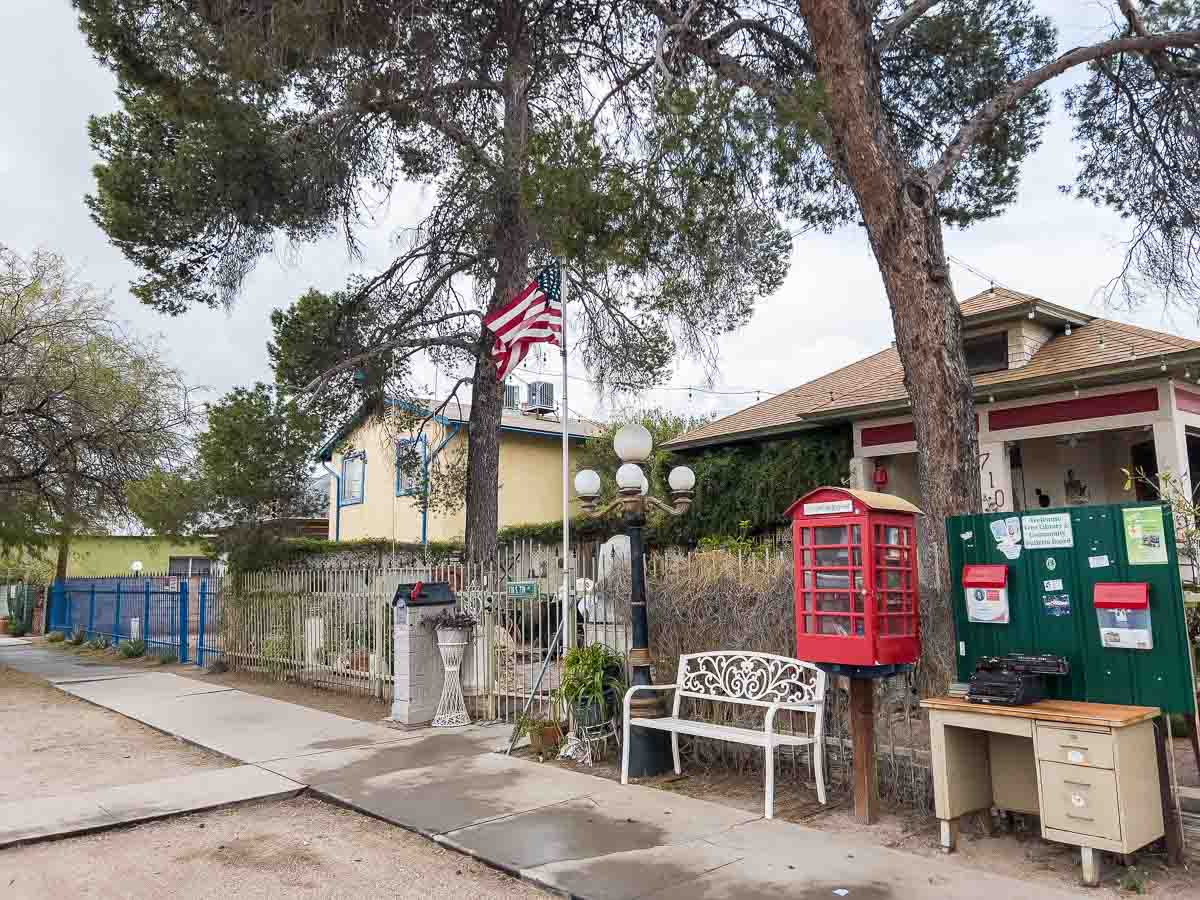 If you want to soak up some history during your trip to Tucson, you can't miss visiting Barrio Viejo, Tucson's oldest neighbourhood. This cluster of colourful low-rise adobe-style buildings and cacti-lined streets will transport you back to the city's earliest days.
One of the highlights of Barrio Viejo is the Presidio San Agustin del Tucson Museum. This former Spanish fort tells the story of Tucson's origins – you'll learn about the city's early Spanish settlers and life in the 1800s.
Barrio Viejo is also home to the El Tiradito Wishing Shrine, where people make wishes and leave offerings for love, health, and happiness.
After sightseeing, visit one of the neighbourhood's Mexican cantinas and indulge in traditional chilli and margaritas to end your day. El Minuto Cafe is a personal favourite.
Admire San Xavier del Bac Mission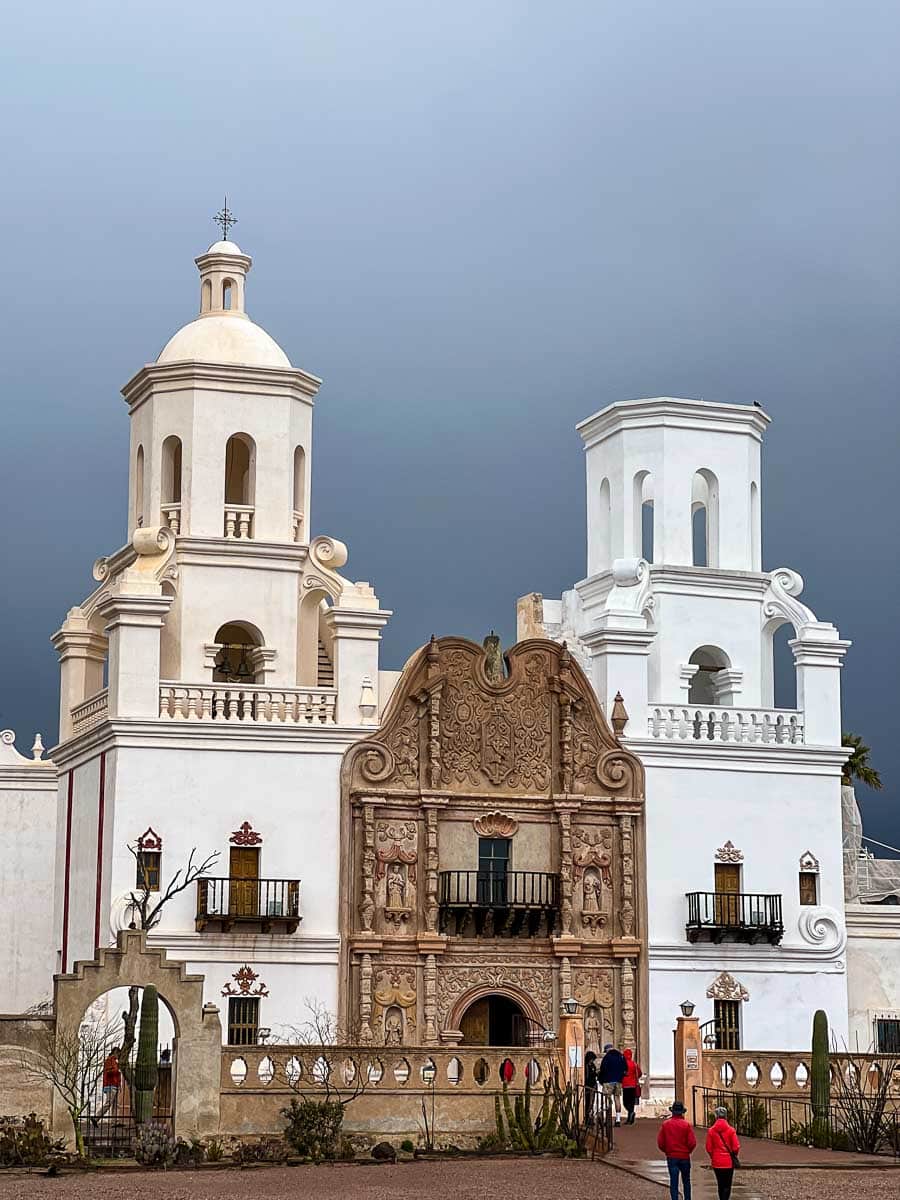 No trip to Tucson is complete without a visit to Mission San Xavier del Bac. This Spanish Catholic mission is a 12-mile drive outside the city and is one of the area's most historic and architecturally significant sites.
It's pretty striking – the building's carved façade and two brilliant white towers against a backdrop of hills and desert are gorgeous.
Founded by a Jesuit priest in 1692, Mission San Xavier del Bac is one of the oldest European-style buildings in Tucson. The interior boasts dozens of paintings, carvings, frescoes, statues and ornaments to admire.
It's worth noting that you'll currently need to bring a mask if you want to explore the inside of the church.
Indulge at Tito & Pep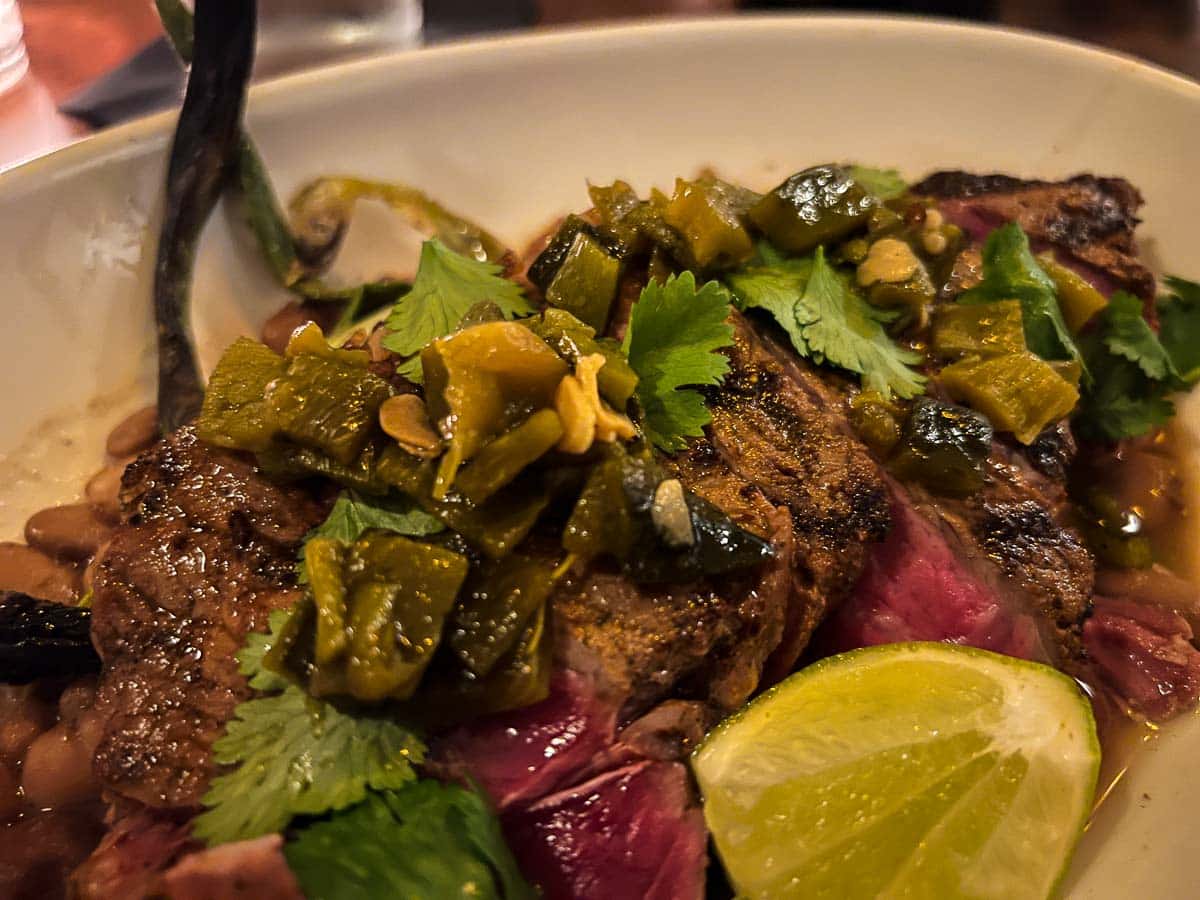 Foodies, I've got you. For a fantastic dining experience during your visit, Tito & Pep is a great choice.
Located in Midtown Tucson, this modern neighbourhood bistro venue offers exceptional service and delicious food in a lively and upbeat atmosphere.
With a focus on contemporary southwestern food, treat yourself to unique and flavourful dishes you won't find anywhere else. And it's not just the outstanding food – the cocktail selection is, quite frankly, brilliant and made from locally-sourced ingredients.
Brilliant Things to See & Do in Tucson During the Day
Start Your Day at Prep & Pastry
One thing I really love about Tucson is the sheer number of cosy eateries. And breakfast at Prep & Pastry is the perfect way to start your day of sightseeing.
It's tucked away at the back of a charming little shopping plaza in the centre of town. Now — fair warning — you might have to wait for a table. But it's worth it.
You can opt for the warm sunshine on the lovely patio or the cosy French-country dining room. Either way, the rustic ambience will make you feel right at home.
As for the food, the breakfast options are delicious, from flaky croissants to classic bacon and egg dishes.
Get Ready to Learn at the Arizona History Museum
Fun fact: The Arizona History Museum is the oldest and largest anthropological research facility in the American Southwest. It offers an exceptional collection of artefacts spanning the region's 13,000-year human history.
The museum provides an in-depth look at the development of the Grand Canyon State and how it became the flourishing place it is today.
Go to see Spanish Colonial silver, Native American relics, and items once owned by cowboy legends like Wyatt Earp.
Discover the Tucson Botanical Gardens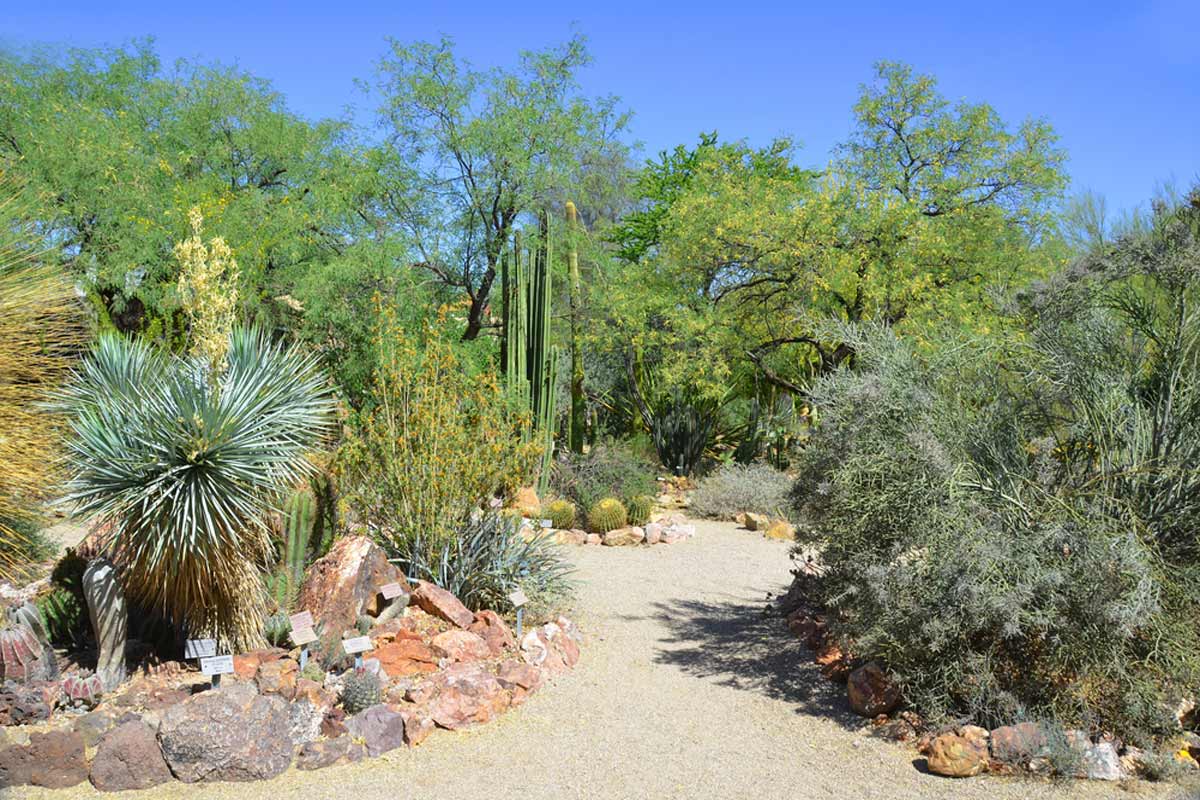 The Tucson Botanical Gardens are a 5.5-acre oasis nestled in the heart of midtown Tucson. Founded in 1964, this historic property boasts 16 urban gardens, each with its own charm and beauty.
Explore all the areas with one admission ticket, from the peaceful Zen Garden to the fascinating Prehistoric Garden. Be sure to check out the Butterfly Garden, where over 400 butterflies from 11 countries flit and flutter around you.
Also, keep your eyes peeled for hummingbirds, quails, cardinals, and other desert birds.
Book Your Tucson Botanical Garden Ticket Here
Spend a Day in Downtown Tucson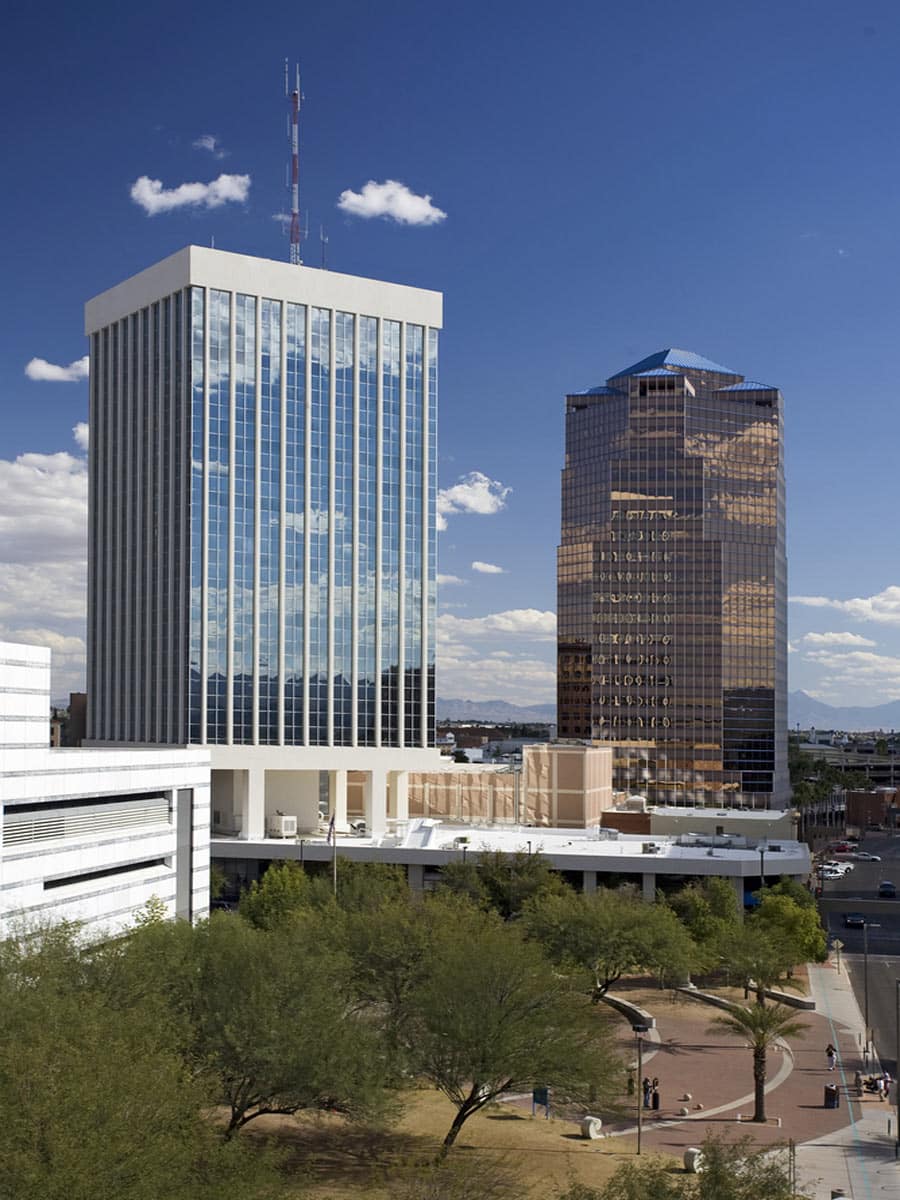 Downtown Tucson is the city's cultural heart and is definitely worth a visit. Enjoy the beautifully preserved buildings and get a feel for the city's rich heritage as you stroll down its streets.
There are many fun things to do in Downtown Tucson, including visiting the Tucson Museum of Art, the Fox Theatre, and the Hotel Congress. A self-guided Downtown walking tour is a great way to see the historic sites and structures.
If you're a foodie, Downtown Tucson is the place to be. With its diverse array of trendy gastropubs, taco trucks, cocktail bars, and hip coffee shops, there's something for every taste.
Try local specialities, like Sonoran hot dogs and prickly pear margaritas, for a genuinely authentic Tucson experience.
Book a Downtown Tucson Tour Here
Pan for Gold in Trail Dust Town
Ready for a Wild West adventure in the heart of Tucson? Trail Dust Town is a historical outdoor shopping complex that feels just like a pioneer town from the past.
Apart from its charming, locally-owned souvenir shops, you can unwind at a day spa or have lunch at the famous Pinnacle Peak steakhouse.
You can even channel your inner prospector and try your luck at gold panning or ride the on-site Ferris wheel for a great view of the complex.
Visit St. Augustine Cathedral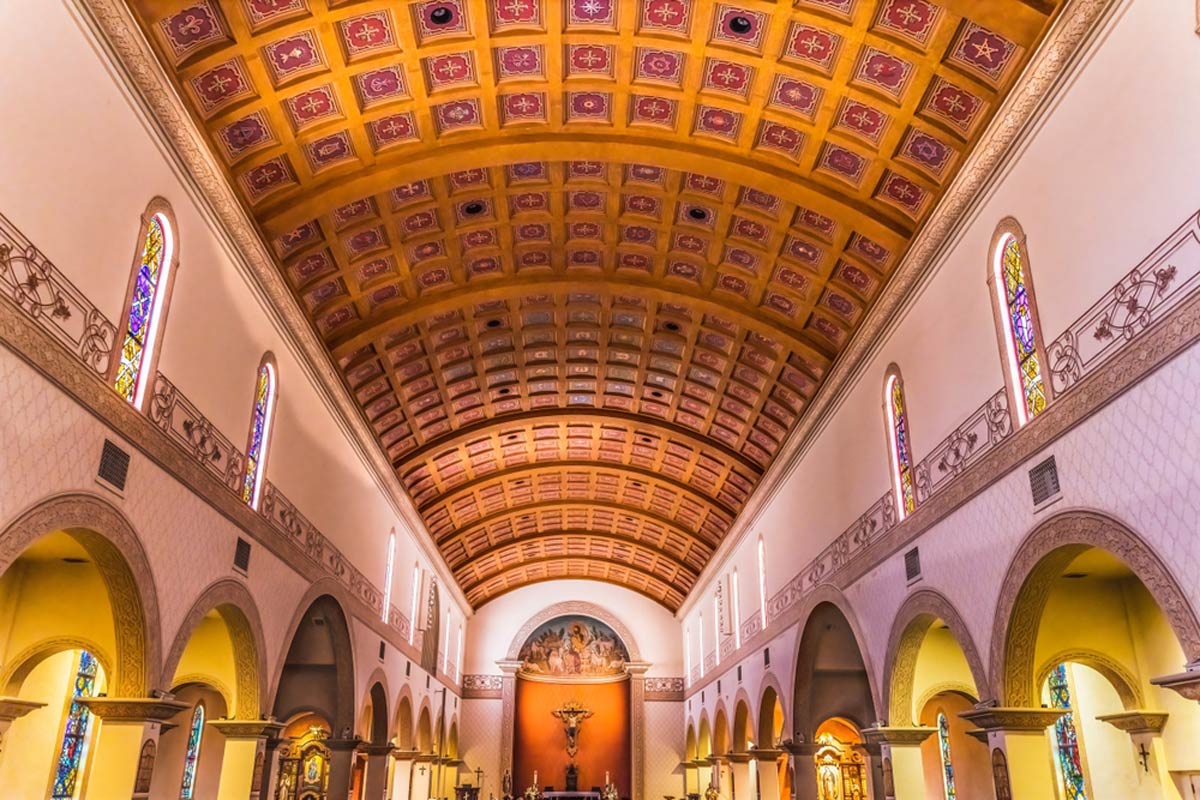 Located just a few blocks outside Tucson's Barrio Viejo, the St. Augustine Cathedral is a striking example of Spanish Colonial Revival architecture.
Its cream and white exterior and intricate carvings make it a true standout in a city not necessarily known for its architectural wonders. The interior is gorgeous, with stained glass windows, ornate decorations and high ceilings.
Remember that St. Augustine's is still a functioning cathedral, so check if a service is happening before your visit. But even if you can't go inside, the stunning exterior alone is worth the trip.
Drive Along Mount Lemmon Highway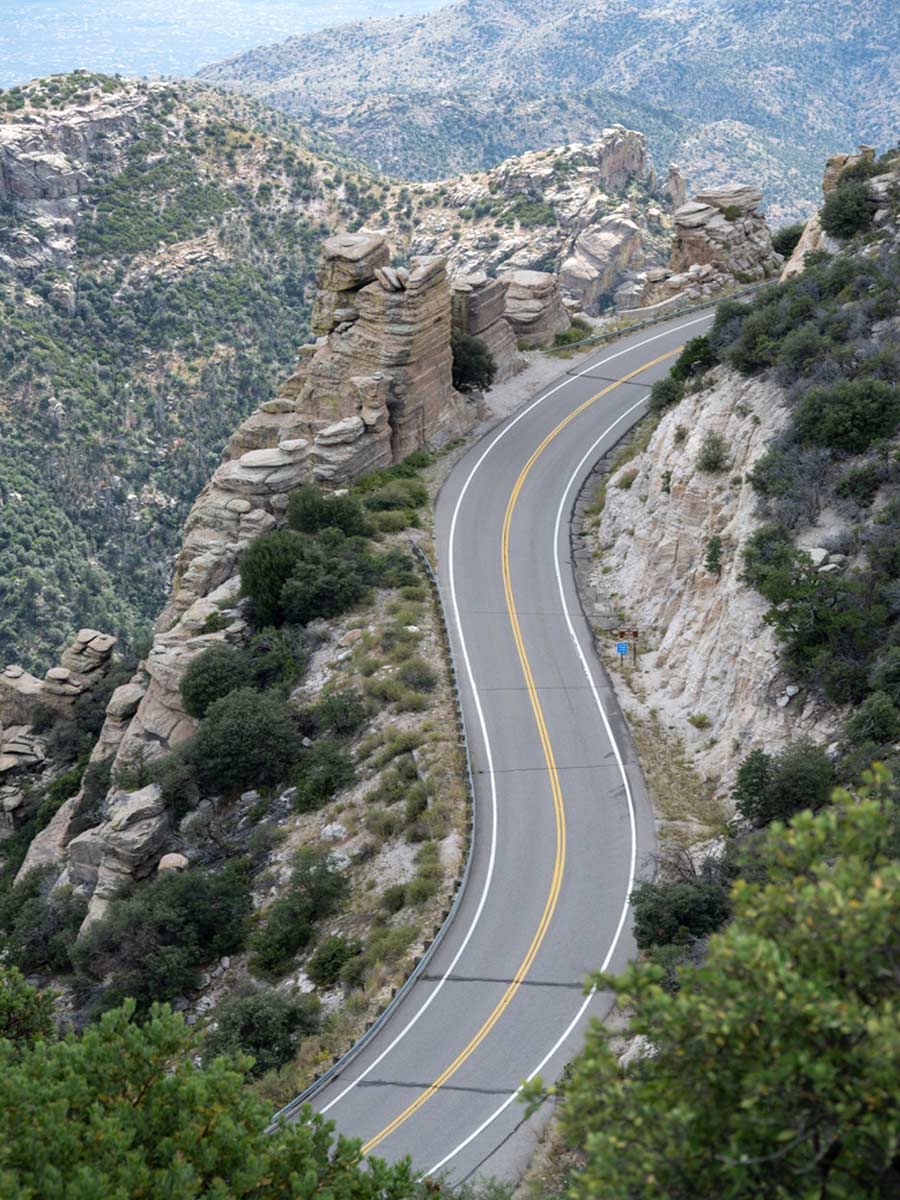 When the city is surrounded by so much beauty, it would be rude not to go and check it out, right? A cool thing to do in Tucson is to take a leisurely drive up the highest peak in the Santa Catalina Range by following the Mount Lemmon Scenic Byway.
This 27-mile drive snakes from the northeast edge of the city to the stunning summit of Mount Lemmon.
The views are stunning, with dramatic rock formations, lush forests, and rugged canyons that give way to endless deserts. You can stop at scenic overlooks to take in the jaw-dropping vistas while enjoying a bite at one of the many picnic areas along the road.
Take Flight at Pima Air & Space Museum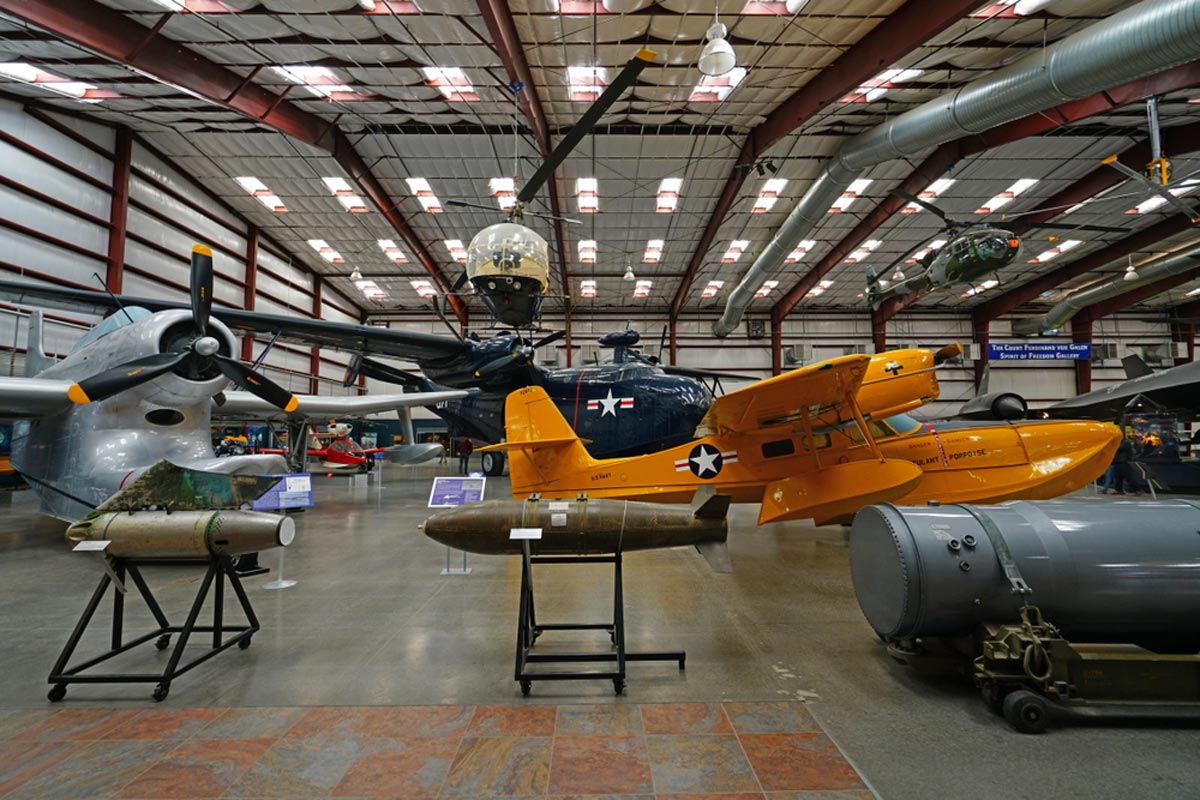 If you are an aerospace enthusiast or history buff, Pima Air & Space Museum is a must-visit. It's home to an impressive collection of aviation exhibitions, including military and civilian aircraft, spacecraft, and related artefacts.
The museum offers a fascinating tour through the ages of the United States Air Force. There's even an interactive replica of a control tower on site to make your experience all the more authentic.
Unique Things to Do in Tucson: Hidden Gems that are Off the Beaten Track
Explore Colossal Cave Mountain Park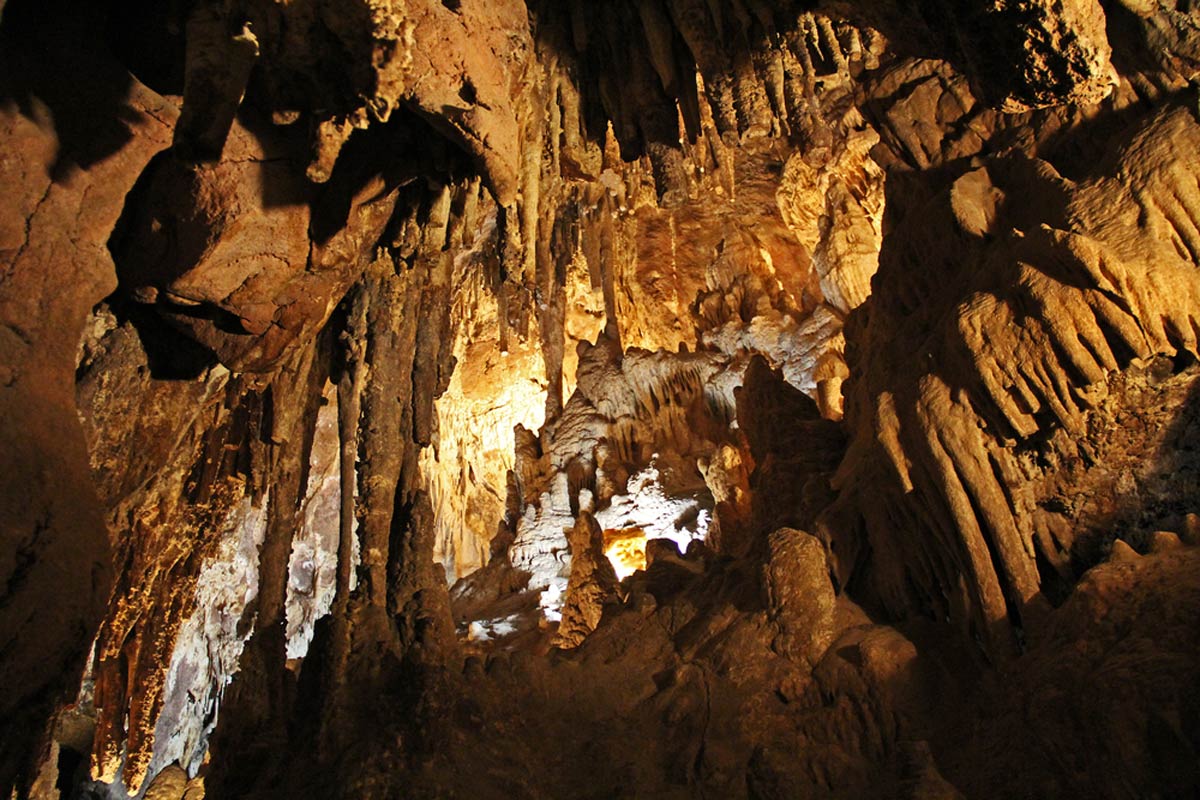 The Colossal Cave Mountain Park is a must-see in Tucson to discover the secrets hidden beneath the earth's surface. You can explore close to three miles of breathtaking caves and underground dwellings.
These caverns once provided shelter to the Apache Indians and, before them, the ancient Hohokam Indians, who came to the area in 200 AD.
If the idea of spelunking isn't your cup of tea, don't worry — there is still plenty to do above ground at the park. You can stroll through the two on-site museums, admire iconic statues, or relax and enjoy a picnic at one of the park's many picnic areas.
Discover the Tohono Chul Gardens & Galleries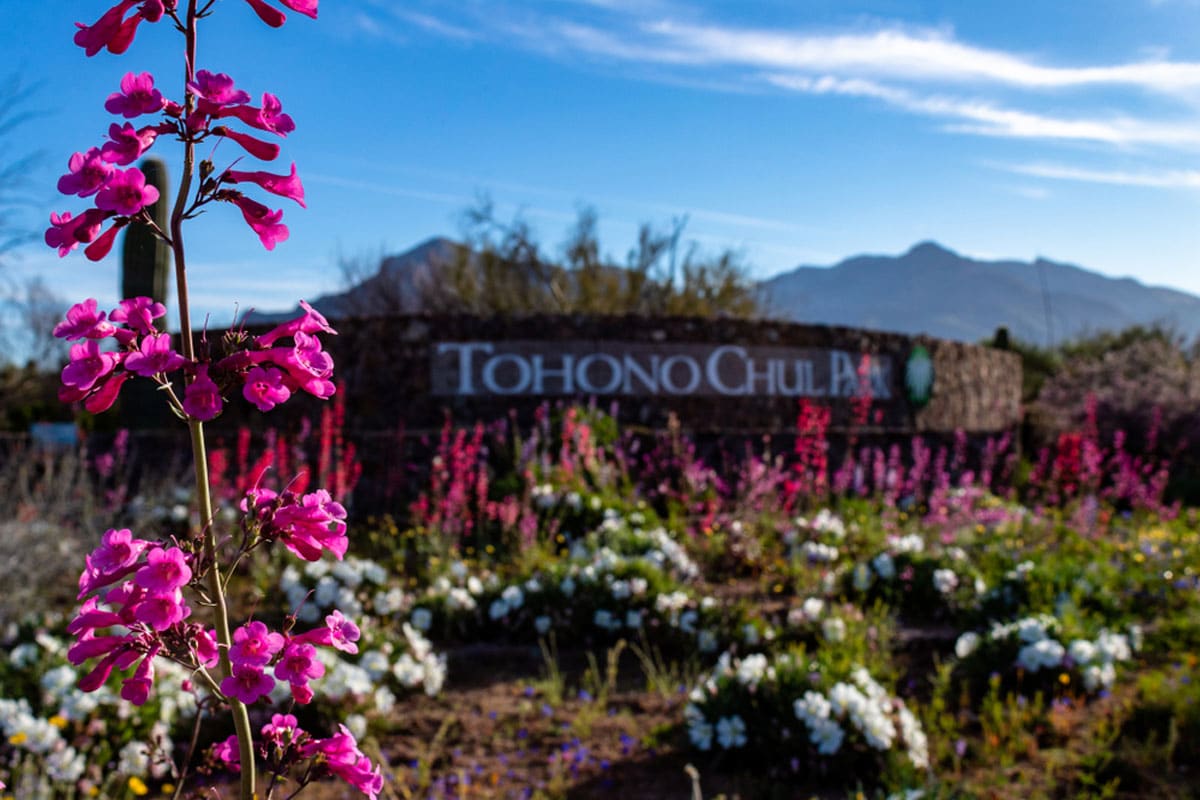 I'll let you in on a secret – Tohono Chul Gardens & Galleries is a hidden gem in northern Tucson.
This compact desert habitat may get few visitors, but it is worth a look. You can stroll through various cacti, a demonstration garden, and art displays and exhibits.
The park's name, which means "Desert Corner", is a nod to its indigenous roots and focus on environmental education. Plus, with the stunning Santa Catalina Mountains as a backdrop, you'll feel immersed in the beauty of the Sonoran Desert region.
Explore the riparian habitat, geology wall, and discovery trails for a complete experience.
Have Fun at Old Tucson Theme Park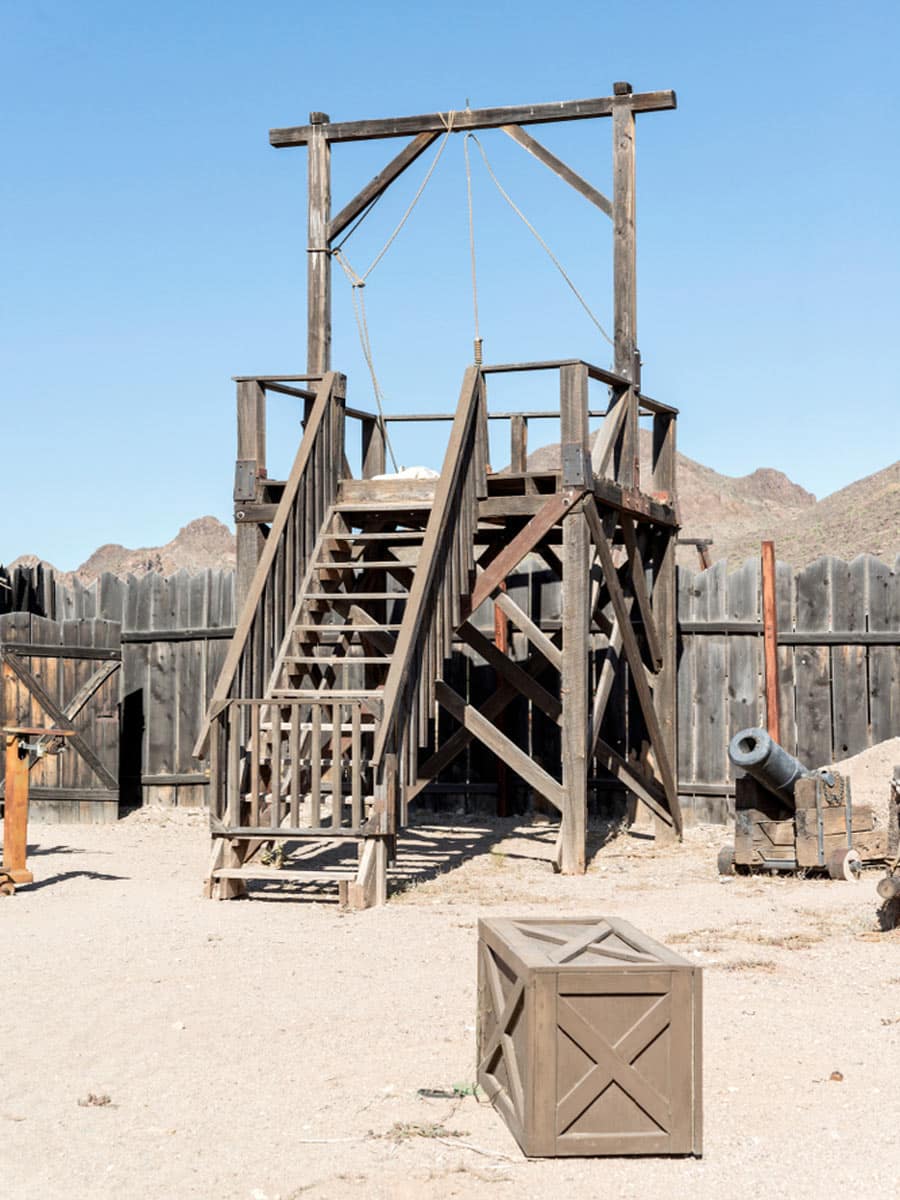 Next up is something a little bit quirky. Old Tucson is a quirky wild-western theme park and film location just outside Tucson.
It features rides, wild west games, historical tours and good old-fashioned fun. You can also participate in exciting activities, including scavenger hunts for missing gold and live-action cowboy gun fights.
Walking through the old town gives you a genuine glimpse of what Tucson looked like in the 1800s. You'll walk the same streets as legendary movie stars like Clint Eastwood, Elizabeth Taylor and John Wayne.
Old Tucson Theme Park is also a movie set that appeared in over 400 films and commercial productions, making it a beloved part of the city's history. It's super cheesy but, in all honesty, it's pretty fun.
Venture to Tucson Mountain Park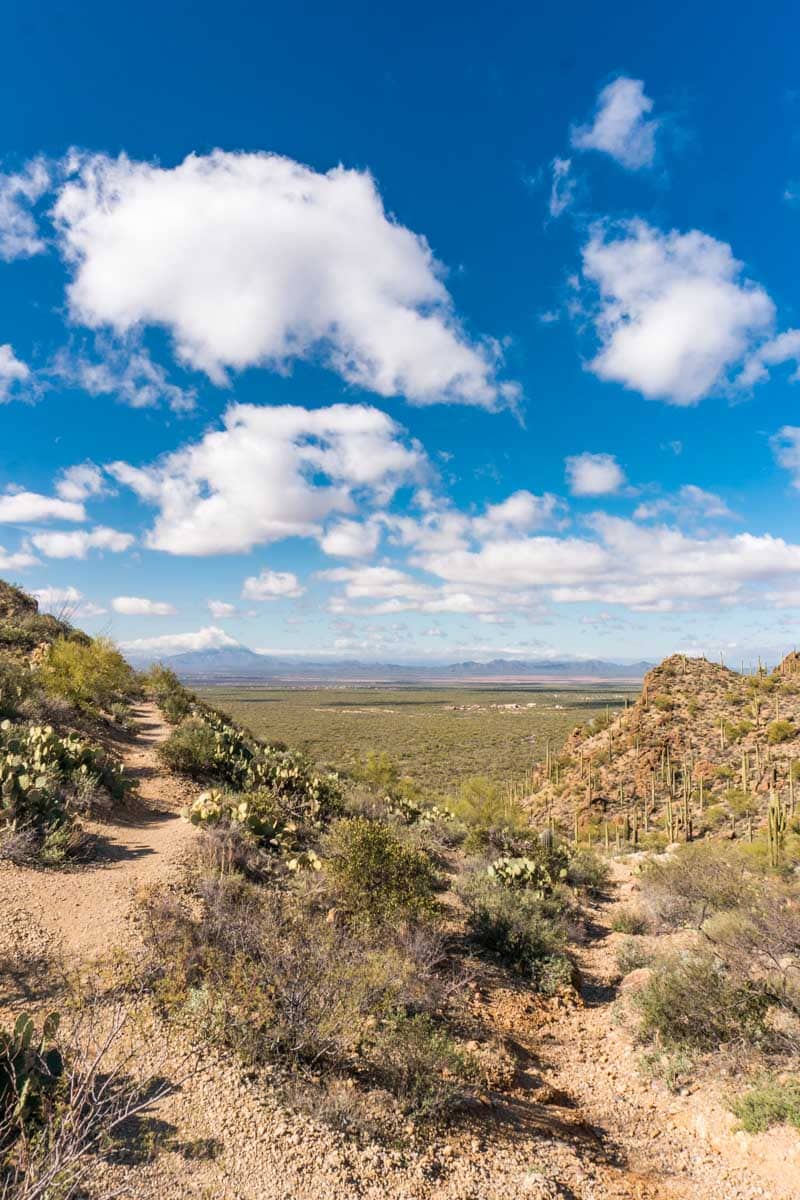 If you want to escape the city, Tucson Mountain Park offers everything you need for an outdoor adventure. With over 60 miles of trails open for hikers, bikers, and equestrians, plus breathtaking desert vistas, it's perfect for a camping trip.
The park has great hikes and outdoor activities, like horseback riding and archery. But I recommend following the Gates Pass hiking trail — there is a gorgeous stone gazebo at the top, perfect for admiring a desert sunset.
Stroll around St. Philips Farmers Market
If you're looking for free things to do in Tucson, why not immerse yourself in the vibrant and bustling atmosphere of St. Philips Farmers Market? This market transforms into a hub of activity every weekend.
It's a treasure trove of organic fruits and vegetables, ranging from crisp apples and juicy oranges to leafy greens and sweet strawberries. You can also find locally-made soaps, fragrant flowers, delicious snacks, food stalls and souvenirs.
Get a Bird's Eye View at Sentinel Peak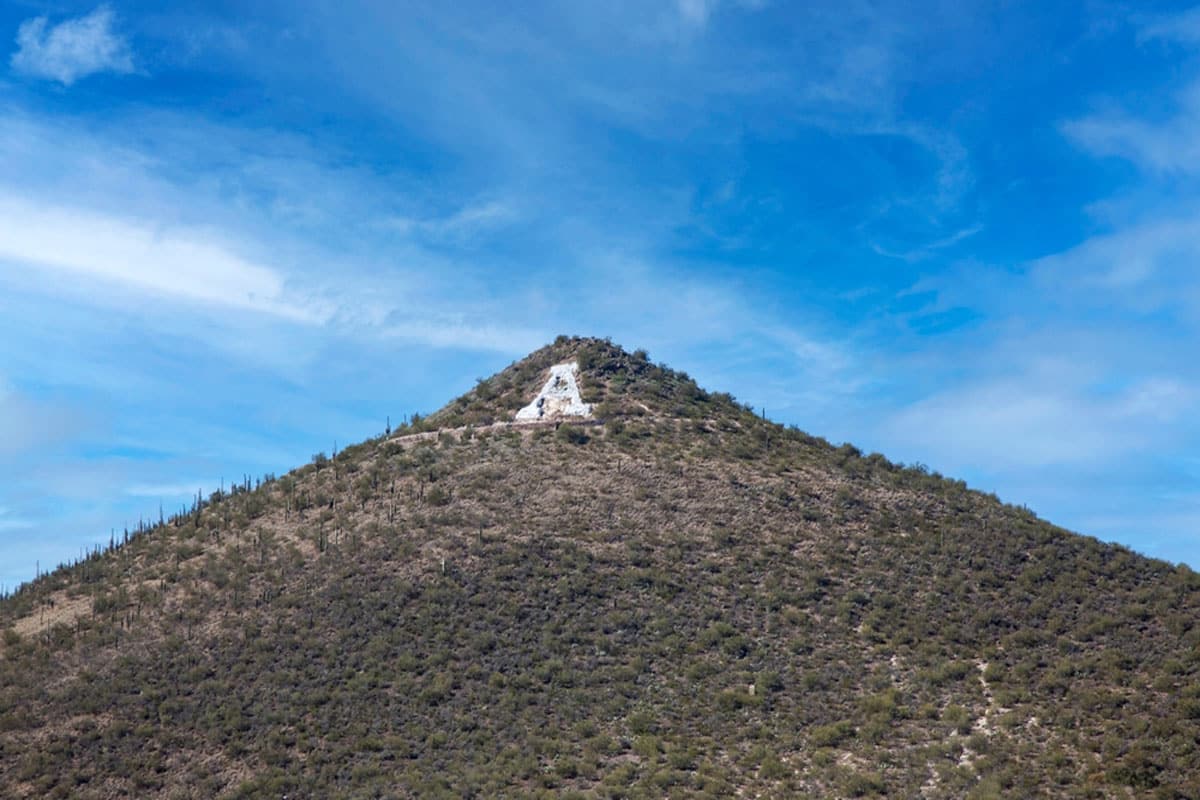 Sentinel Peak, also known as "A" Mountain, rises to 2,897 feet above sea level. The nickname comes from the large "A" structure that lights up at night and stands for the nearby University of Arizona.
To reach the summit, you can take a hiking trail that starts at its base or drive up to a parking area near the top. Either way, you will have to do a bit of climbing.
But, believe me when I say, the view that awaits you at the top is well worth the effort.
Things to Do in Tucson: Practical Tips for Your Trip
How Long to Visit in Tucson?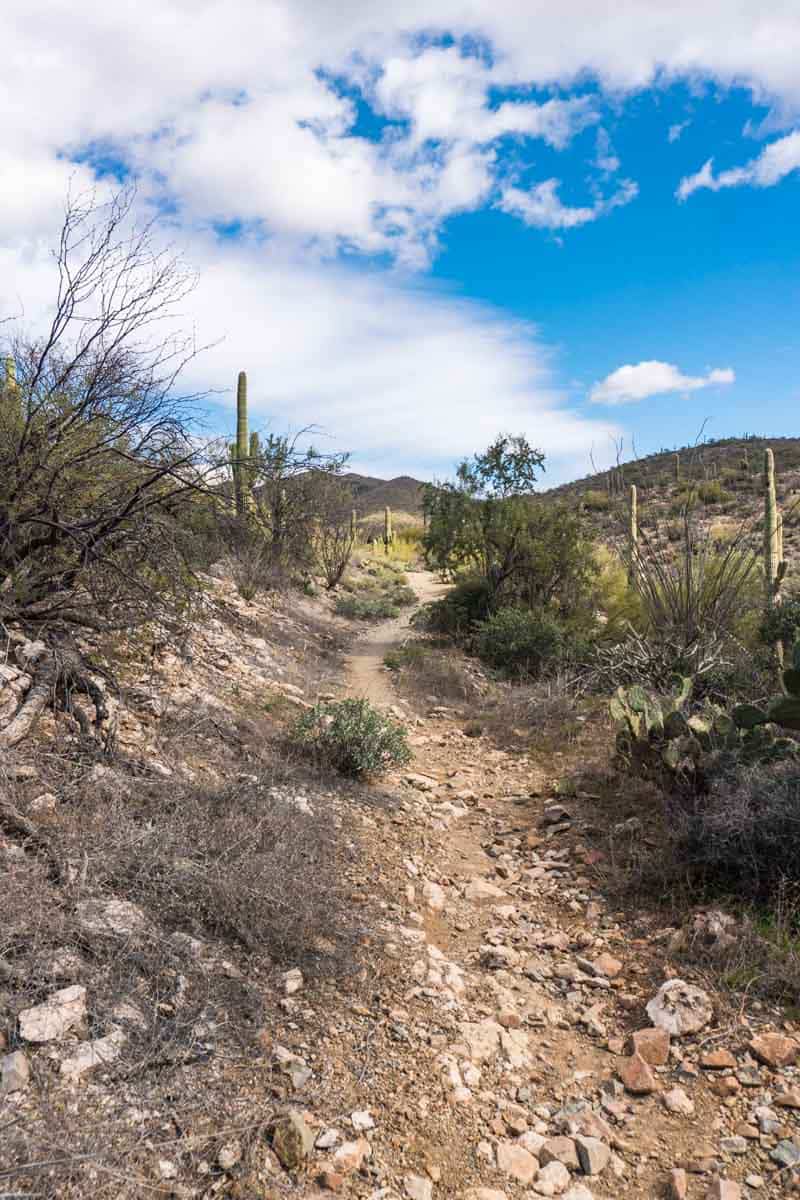 I recommend spending at least two nights in Tucson to make the most of your visit.
You can explore the central city's highlights within half a day. You'll need a day or two more to explore the surrounding areas, such as Saguaro National Park and the Arizona-Sonora Desert Museum.
Best Time to Visit Tucson?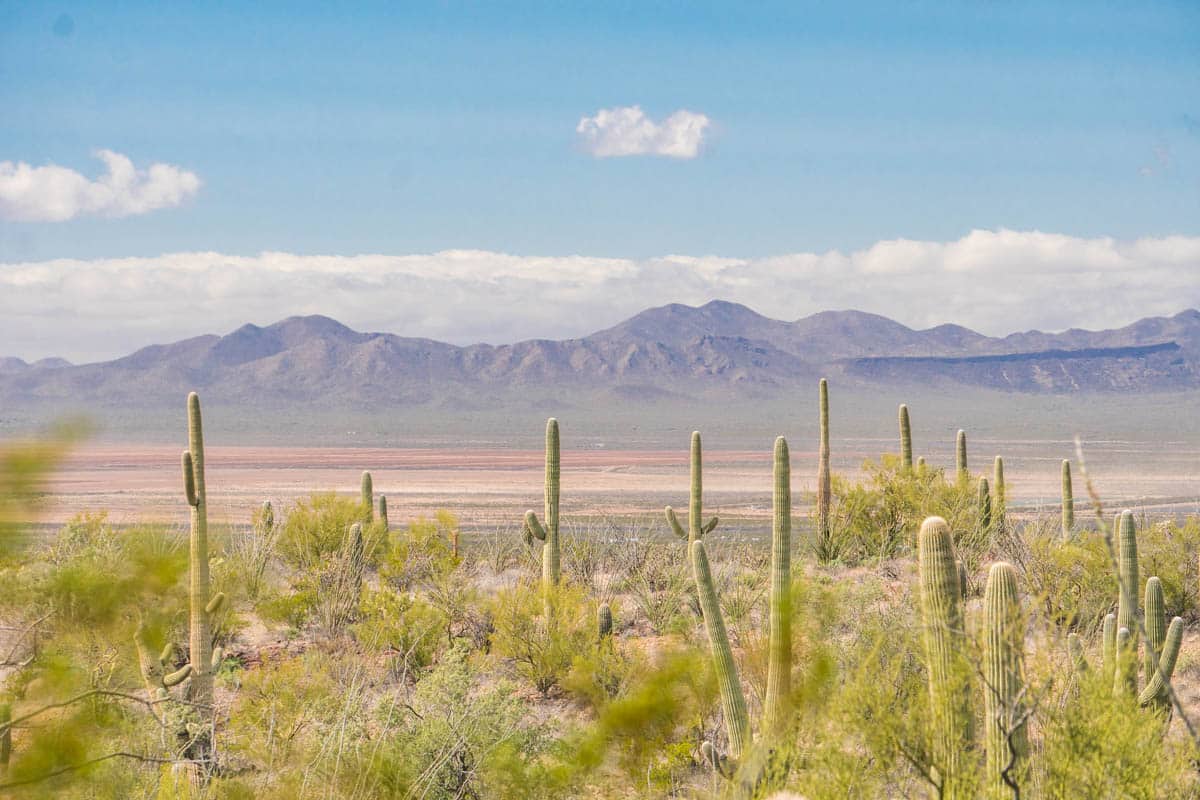 Tucson boasts 350 days of sunshine annually, officially making it the sunniest city in the United States. While any time of year is suitable for a visit, March through May is especially ideal.
It's between spring and early summer, and the weather is mild and comfortable, with no excessive heat or rainfall.
Where Should I Stay in Tucson?
Graduate Tucson (Mid-Range)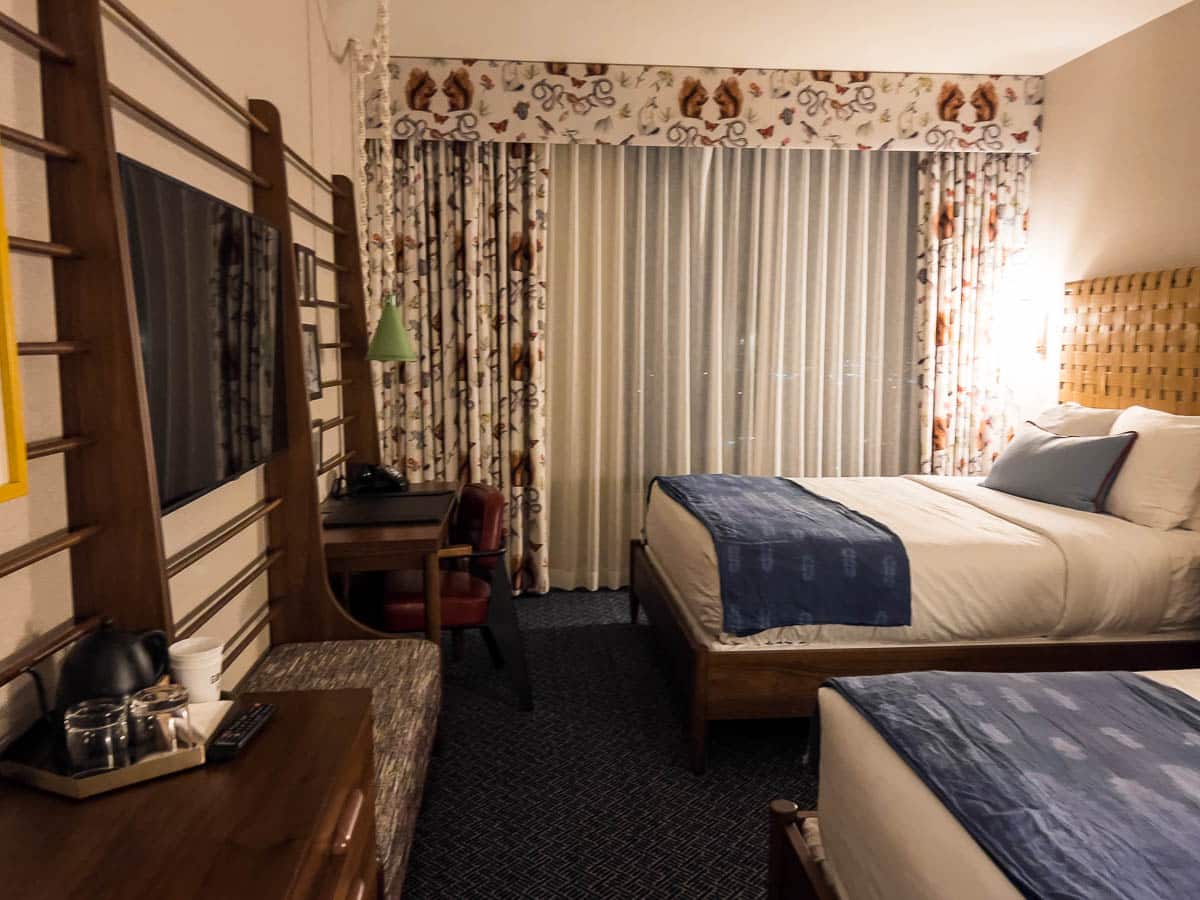 For a budget-friendly stay that still packs a big punch, look no further than the Graduate Tucson. This cool hotel is ideally located with incredible mountain views. Decor-wise, it's modern with retro nods to the Graduate brand.
The hotel has plenty of unique touches, like local artwork and a swish lounge showcasing Arizona's vibrant culture. While the rooftop pool is perfect for catching a Tucson sunset with a cocktail.
JW Marriott Tucson Starr Pass Resort & Spa (Luxury)
Indulge in a luxurious stay at the JW Marriott Tucson Starr Pass Resort & Spa, just over nine kilometres (six miles) from Central Tucson. This paradise offers three golf courses, four tantalising dining options, three outdoor pools and multiple hot tubs.
For the ultimate relaxation, visit the Hashani Spa at the resort for a range of treatments such as body scrubs, facial treatments, and massages. And if you're feeling active, you can also enjoy yoga and Pilates at the spa's fitness centre.
Recommended Tours in Tucson
Things to Do in Tucson: Map
Things to do in Tucson: Read More Arizona Guides