Up for wandering along cacti-filled trails through the desert? These unmissable hikes in Saguaro National Park offer that and plenty more.
Arizona never fails to impress. I swung by Saguaro National Park on a recent trip and completely fell head over heels for its prickly landscape.
Do yourself a favour and head to the park to spot the largest cacti around, the saguaro. No trip to Tucson is complete without it.
Saguaro is actually split into two sides, specifically East and West. The East is fantastic for a remote backcountry hiking experience, while the West is my personal fave. Why? Well, it has the best scenery, more saguaro cacti and is smaller than the East side – meaning it's easier to explore.
In general, though, the best way to explore Saguaro is via one (or more) of its incredible hiking routes.
Not sure where to start? Read on to discover the best hikes in Saguaro National Park – these are the trails you need to add to your itinerary.
Best Hikes in Saguaro National Park
Wasson Peak Hike
Length: 6.7 Miles
Time: 3-4 Hours
Difficulty: Medium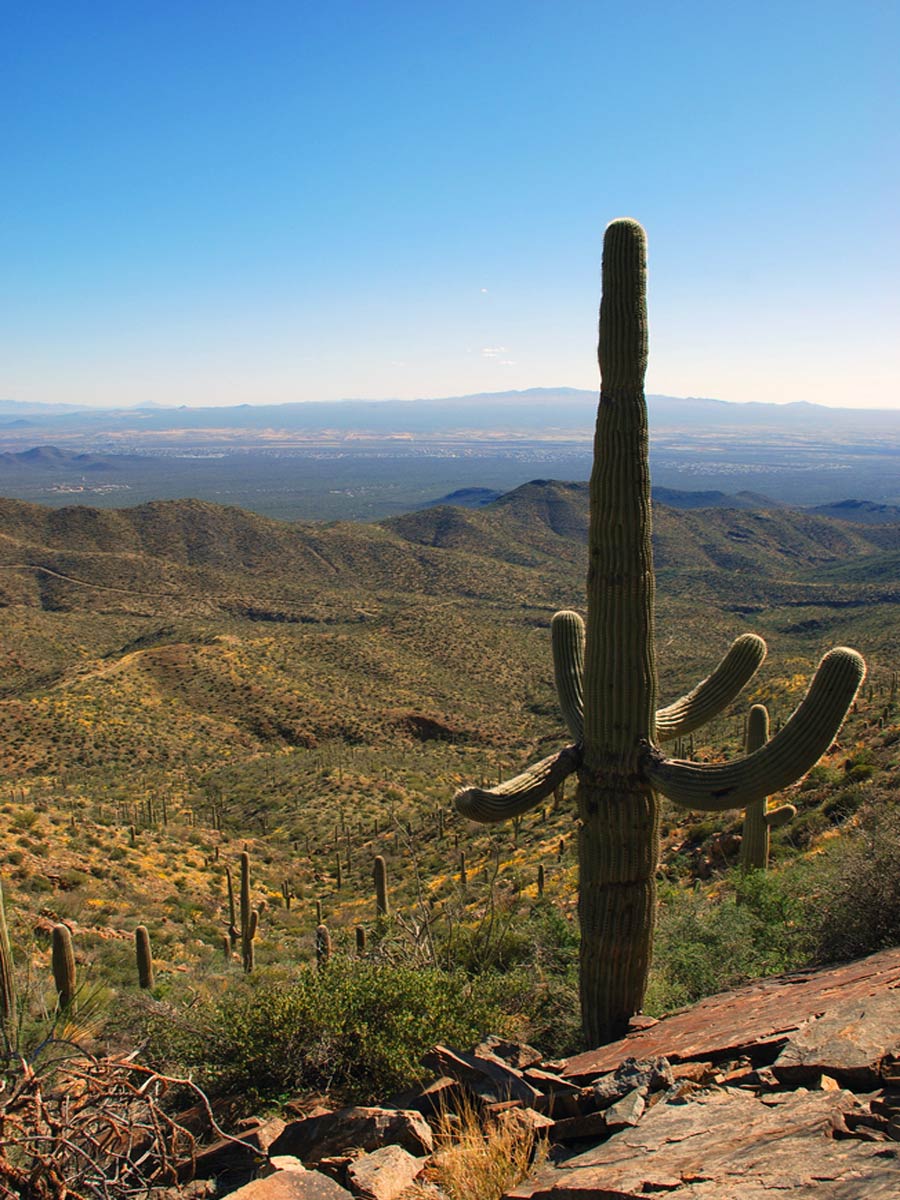 Wasson Peak is the highest point in the Tucson Mountains, and reaching it can be stamina-testing. Fair warning: your muscles won't appreciate the 1,800 elevation gain through dry gullies and walking along high ridgelines unless you're reasonably fit.
But the vistas are truly stellar, some of the best in the park — desert plains to the north and the Santa Catalina Mountains to the east.
You'll also get up close and personal with some of the saguaro cacti the park's named after, and boy, do they steal the show. You'll also pass prickly pears, cholla and ocotillos to add to your dose of cacti beauty.
I highly recommend hitting this trail early. The views from the top while the sun slips upwards and bathes the desert and far-off mountains in its warm, waking fire is beyond gorgeous.
Bridal Wreath Falls Hike
Length: 5.5 Miles
Time: 3 Hours
Difficulty: Medium
The Bridal Wreath Falls Hike is another busy out-and-back trail, but you'll get why when you see it. One of the prettiest hikes in Saguaro National Park, it leads through stunning landscapes to a waterfall that can be particularly beautiful after some decent rainfall.
First, you'll descend into the mountains (it gets moderately steep, but it's nothing you can't handle) and then trek uphill through various vistas.
One minute it's the mountains and their saguaro and barrel cacti, next it's grassy fields with creosote and mesquite. You might even catch some views of Tucson from some angles.
The falls are small but lovely and peaceful — the perfect pitstop, if you ask me. The trail is also well-marked and defined, so if you're hiking solo, there's no fear of getting lost.
King Canyon — Gould Mine Hike
Length: 2.4 Miles
Time: 1.5 Hours
Difficulty: Easy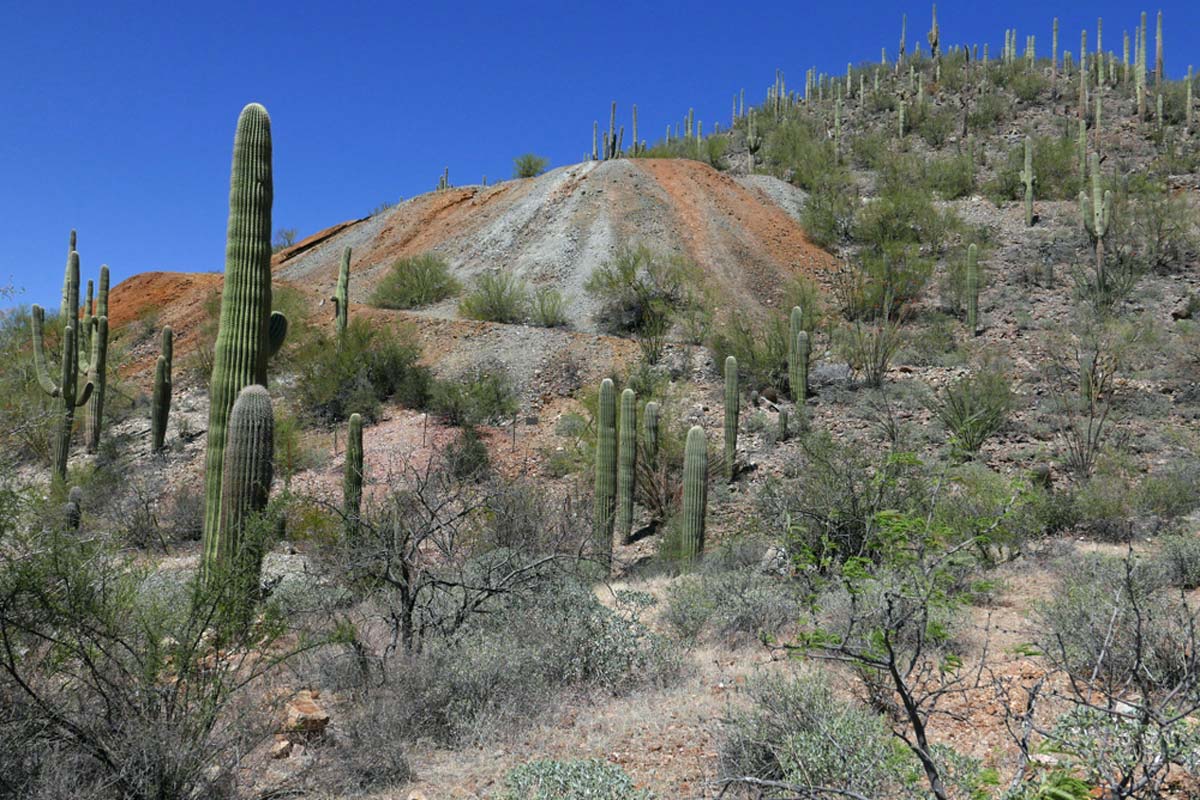 My personal favourite, The King Canyon — Gould Mine loop trail offers some of the best hiking in Saguaro National Park if you love a bit of history and are after a beginner-friendly trek.
You'll begin in King Canyon and pass through the cacti-covered path (FYI, in spring, the trail bursts with wildflowers after wet winters).
There's a petroglyph site along the way, Hohokam in origin and believed to be around 550 to 1,100 years old. There's a serene picnic area at the halfway point, so bring some snacks for a pleasant lunch stop.
After a tasty snack break, continue the loop through Gould Mine back to the road near where you started (you can even spot the old mine at the end). The elevation gain is minimal, so it's an easy hike even newbies can enjoy.
It's honestly one of the most unmissable things to do in Arizona.
Valley View Overlook Hike
Length: 0.8 Miles
Time: 30 Minutes
Difficulty: Easy
Okay, so the Valley View Overlook is not an intense hike, but it's worth the half hour it takes to complete it. And you get a lot of incredible views for such a short out-and-back trail.
There's only an elevation gain of 49 feet, so you won't feel a calf burn on this route. But you might strain an eyeball staring at the beautiful views of Avra Valley laid out below and vistas of Newman Peak and Picacho Peak to the north.
Now you see why this is one of the most popular trails with heavy foot traffic.
It's a sandy trail with abundant wildlife, including lizards, rabbits and birds. The path bursts into life in spring with wildflowers, making it even more beautiful (if possible). It's open year-round, though, so you can pop by for a walk anytime.
Manning Camp Hike
Length: 18.8 Miles
Time: 10 Hours
Difficulty: Hard
Manning Camp is the best hike in Saguaro National Park for those that like a challenge and have the calves to prove it. It has an intimidating 4,560 feet of elevation gain as you rise from the cacti-strewn desert to the cool ponderosa pine forests in the Rincon Mountains.
If your thighs are ready for the taxing journey, go forth and enjoy the majestic scenery and sensational views this arduous hike offers. The higher you climb, the more astounding the panoramas will be as you'll move between six different biomes.
It may take you multiple days to complete this hike if you want to stop and look around at the glorious scenery and take short side trips for even better views. But conveniently, there's a campsite right there for you to stay at.
Top Tip: You will need a permit for this hike.
Loma Verde Hike
Length: 3.8 Miles
Time: 1.5 – 2 Hours
Difficulty: Easy – Medium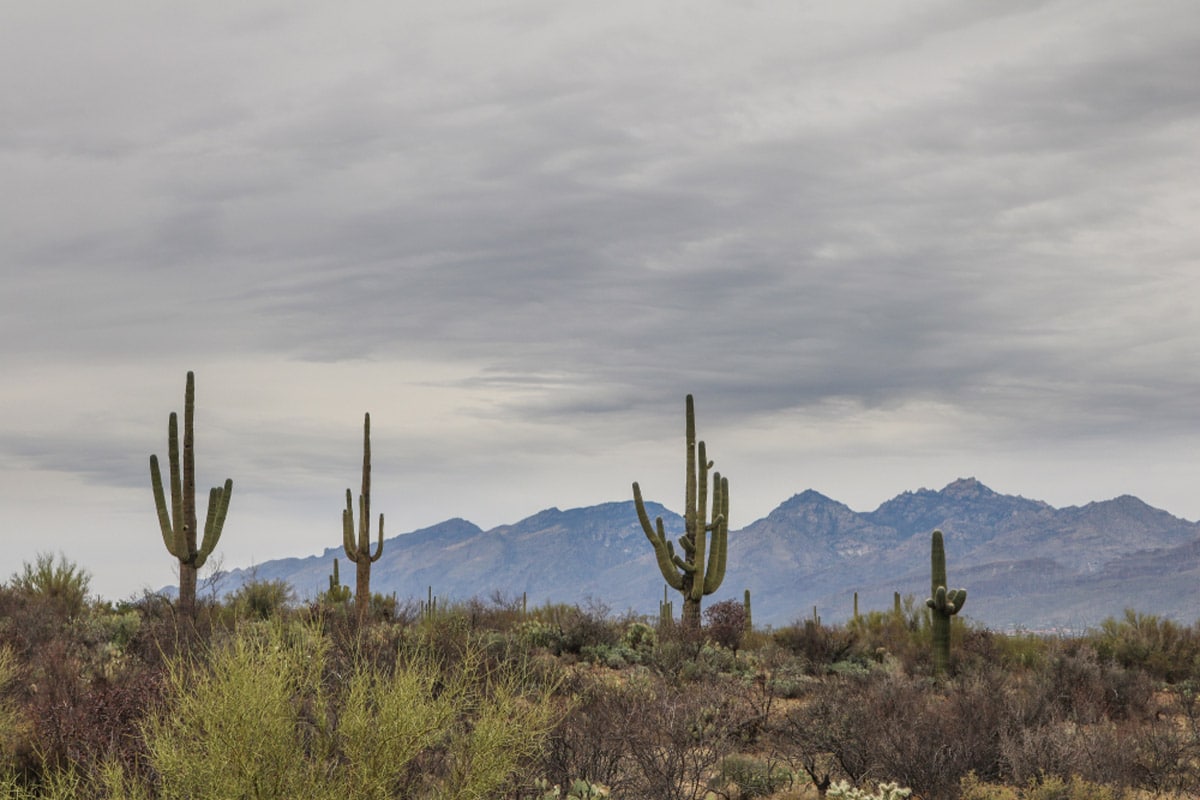 Looking for the best hikes in Saguaro National Park? Look no further. The Loma Verde trail is splendid for its ever-changing scenic views.
Even though it's fairly short, you'll experience a plethora of different flora and fauna along the way, starting with a grove of mesquite trees, some isolated saguaro and a couple of old barrel cacti.
Once you hike through the seasonal wash, you'll reach the Loma Verde Mine, an old gold and copper mine from 1901. After that, take a right on Pink Hill for a pretty view of the cactus forest below.
It's not as heavily trafficked, so if you prefer your treks to be people-free, this is good for you.
Garwood Hike
Length: 3.3 Miles
Time: 1.5 – 2 Hours
Difficulty: Easy
This out-and-back trek is easily one of the best trails in Saguaro National Park. It takes you through a magnificent saguaro forest and continues winding its way up toward the Rincon Mountains.
It's a popular trail for hiking and walking, so you'll likely be amongst plenty of other eager hikers. The trail is a mix of sandy and rocky terrain, but it can get a little muddy and slippery after a bout of wet weather.
You can adapt this trail to your hiking preference as many other short trails branch off of it, such as the Squeeze Pen, Bajada Vista, Carillo and Wild Horse. So take a detour if you feel you want a little more bang for your hiking buck.
It's also a great trail to spot wildlife — birds in particular. Cardinals, American Kestrels and Gila Woodpeckers are just some of what you can expect. There are even some crested saguaro near the midpoint, which is reason enough to hike this trail.
Desert Ecology Hike
Length: 0.31 Miles
Time: 10 – 15 Minutes
Difficulty: Easy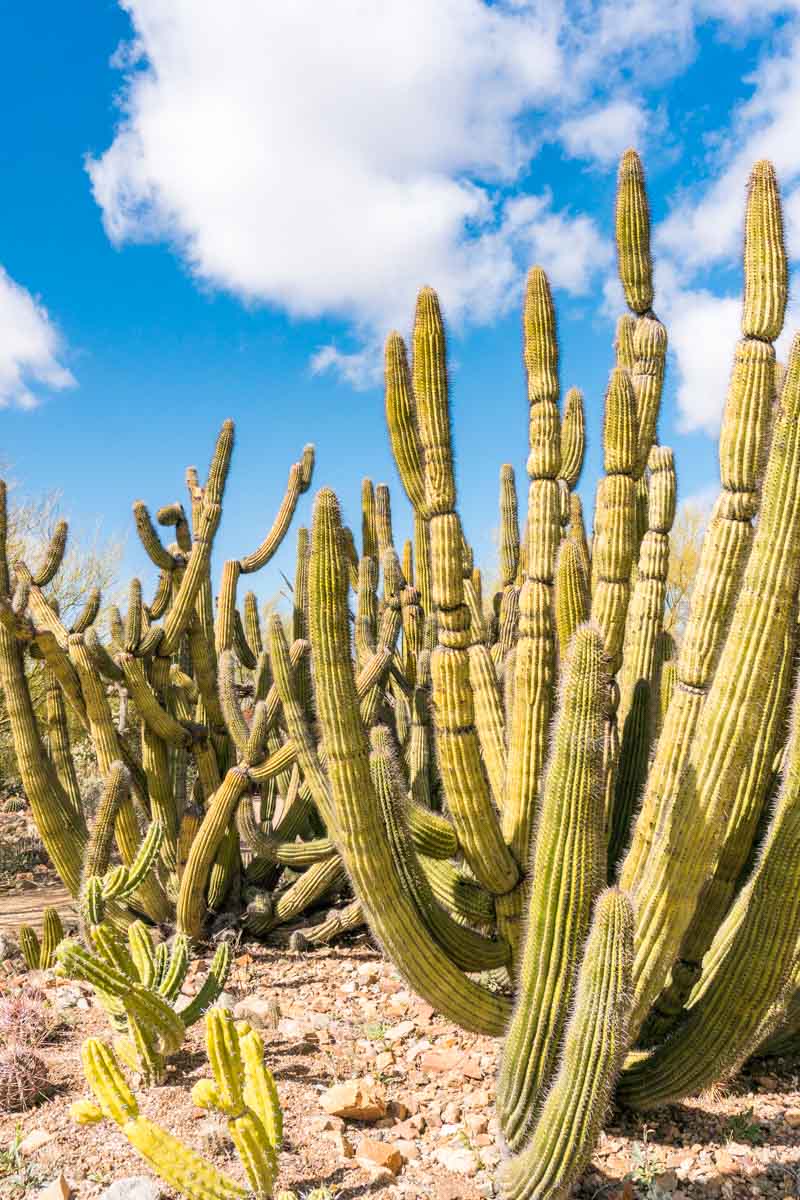 The flat Desert Ecology Hike is much more of a stroll, but it's worth the quick detour through a perfect selection of Sonoran Desert flora for a close-up look. There are multitudes of cacti species and desert-dwelling scrub, most with labels detailing what they are and how they survive and thrive in the arid climate.
There are also signs full of fascinating information about desert life in this one-of-a-kind paradise that you can peruse and better understand how the ecology works.
It's accessible to everyone at any level of fitness, and there are plenty of spots to rest and enjoy the scenery in a bit of shade. And trust me, shade is not plentiful in Saguaro, so you'll appreciate it all the more.
Ridge View Hike
Length: 2.6 Miles
Time: 1 – 1.5 Hours
Difficulty: Easy
You don't need to work hard for the views on the Ridge View Hike; the trail only has an elevation gain of around 400 feet. You climb gently through the desert brush in the valley, then ascend a tad more steeply over a rocky slope until you reach a particularly picture-perfect viewpoint.
It's on top of a ridge facing the south façade of Tanque Verde Ridge. But the viewpoint at the top is only half the fun. On the way up and down, you'll see tons of healthy old saguaros with multiple arms branching out of them. That's before I even mention the opuntia and ocotillo.
You can blaze this trail any time of the year as it's short enough, but honestly, spring is the best season, thanks to the multitudes of those famous wildflowers I keep mentioning.
Sorry, not sorry — those flowers elevate your hiking experience. Plus, you are more likely to see some seasonal waterfalls at the trail's end.
Signal Hill Hike
Length: 0.3 Miles
Time: 20 Minutes
Difficulty: Easy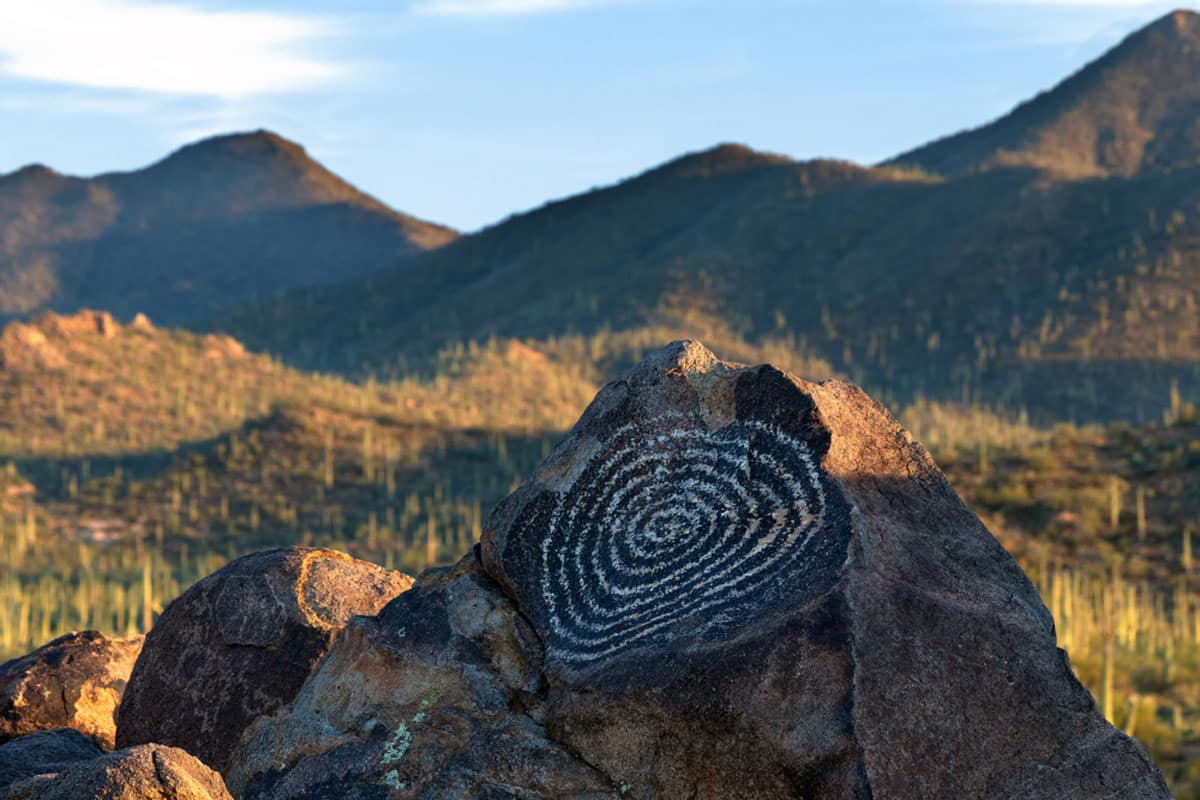 The jury is still out on whether this one really counts as a hike or not – but another one of the easiest trails in Saguaro National Park, the Signal Hill trail, leads to some stunning 800-year-old petroglyphs on broken rocks that are a must-see.
You'll have to climb some stone steps from the Signal Hill Picnic Area (and watch out for rattlesnakes). But it's easy work and the landscape views beyond the petroglyphs are phenomenal.
Best Saguaro National Park Hikes: Practical Tips
Bring Hiking Essentials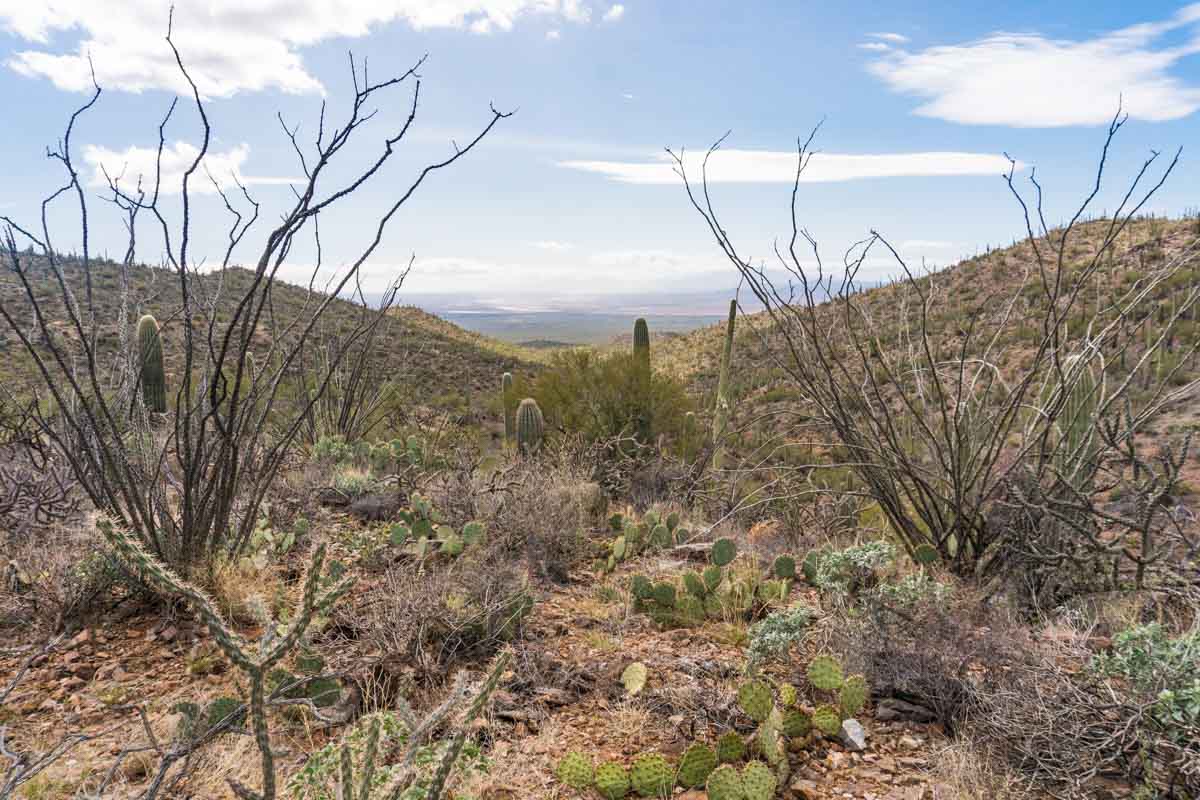 Want to know what to take with you on Saguaro National Park's best hikes? A good pair of hiking trainers is the obvious choice for a start. However, you might need slightly more serious hiking boots if tackling the trickier trails.
A backpack is another must, as is a water bottle, hat and sunglasses to counter the desert heat and glare.
If you're feeling a little bougie and want to go the extra mile to take some incredible footage of your experience in Saguaro, get a GoPro for gorgeous videos and images.
Bring water — lots of it. There aren't any places besides the Visitor Centre to refill your water bottle, and the desert heat is no joke, so don't treat it lightly. Sunscreen is also a must, so bring tons of it and reapply regularly for the best effects.
When to Visit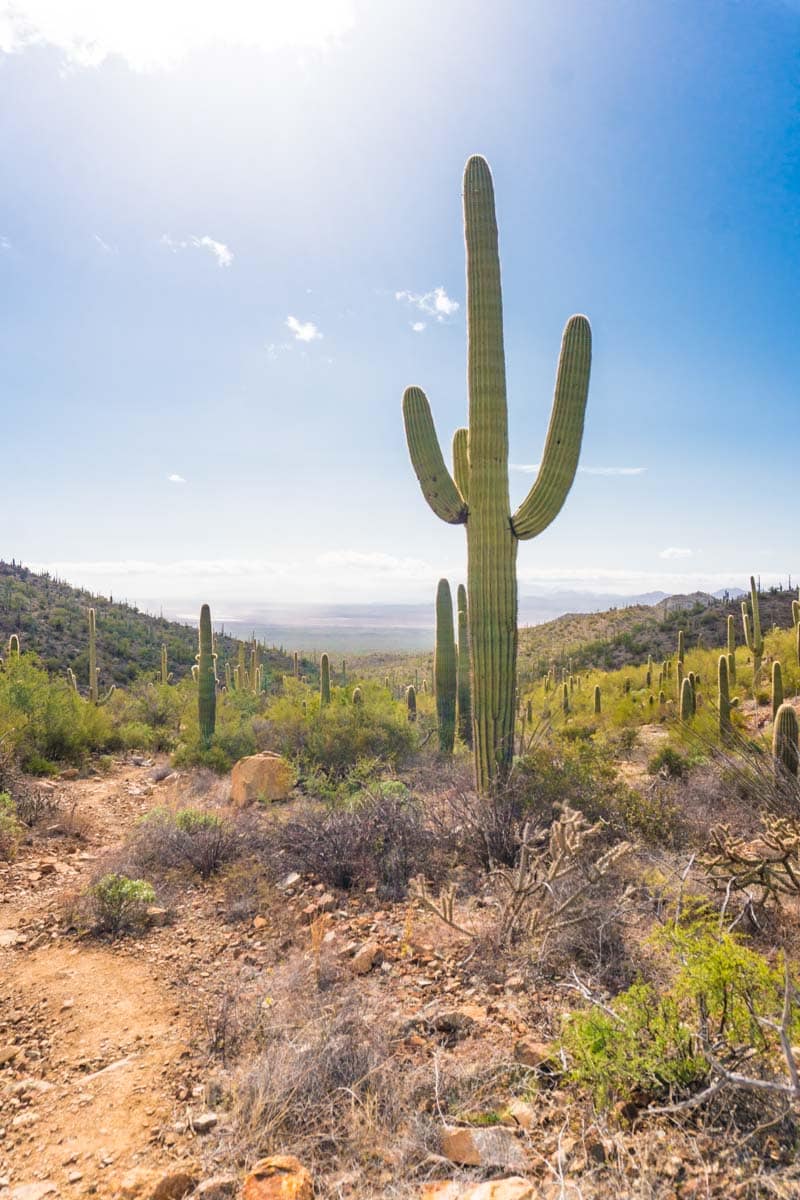 Many people hit the trails in winter when the temperatures are mild and the weather is pleasant, so you might also want to.
However, if your plans take you into Tucson during the warmer months and you still want a taste of those gorgeous trails, get prepared for some scorching heat. Most of the trails are in the open, leaving little shade to take a break from the beating sun.
In this case, plan to trek the Saguaro National Park trails either early or late in the day.
Animal Safety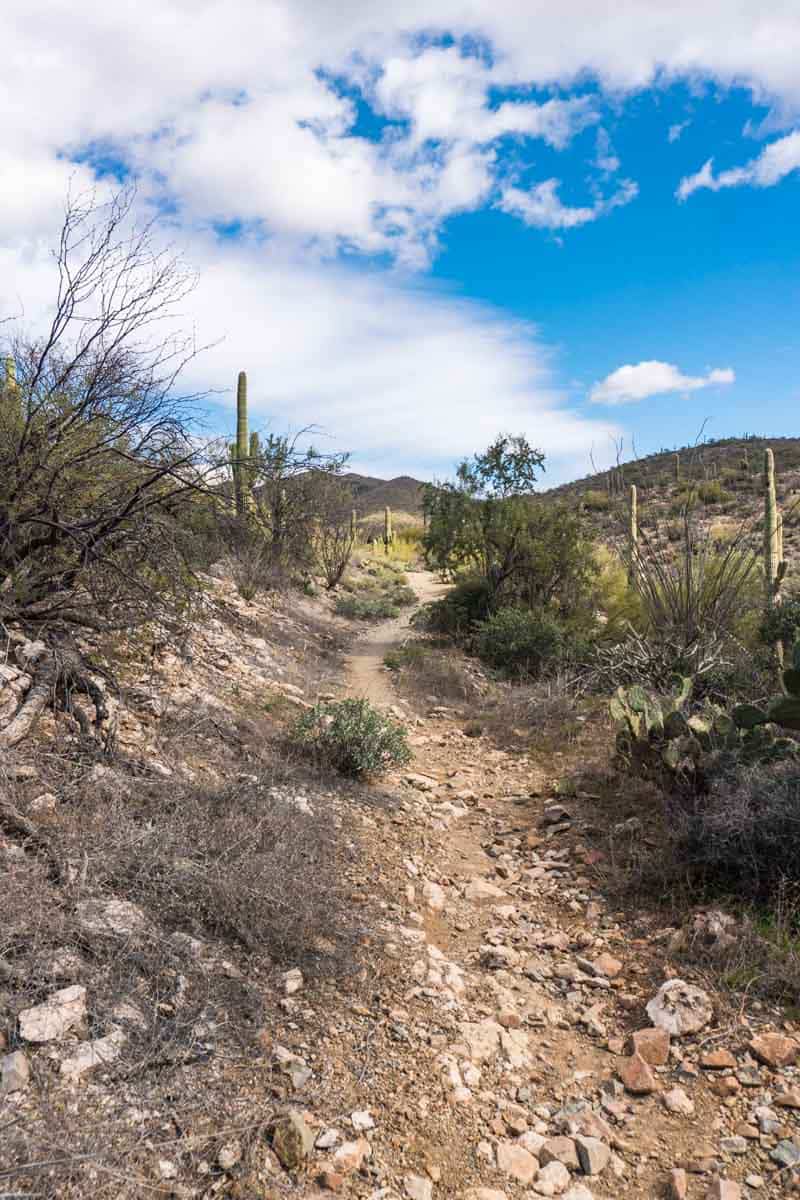 You may encounter snakes during your Saguaro National Park hiking expedition. Keep your eyes peeled, and if you see one, skirt around it and don't shoo it away.
Saguaro is also home to Africanized bees. These bees are incredibly territorial and aggressive, so if you hear the buzz of a swarm, keep away and put some distance between you and the bees.
Saguaro National Park Hikes: Read Next