Discover the best places to visit in Central America. From volcano hikes to snorkelling over gorgeous coral reefs, these are the destinations you need to add to your bucket list RN.
The seven countries that form Central America collectively feature some of the world's most sought-after destinations. And it's no wonder – this is a seriously beautiful part of the globe.
But beyond deciding when to visit Central America, the decision of where to start first is often a daunting one.
Lucky for you (and for me too, I suppose), I've spent plenty of time in Central America, so I'd like to think I know a thing or two about the top places to visit.
Whether you fancy ziplining through the forest, diving in one of the most incredible natural pools in the entire world, or strolling your way through one of the (many) ancient sites you'll find in this region, this guide to Central America travel destinations has got you covered.
Ready to explore?
Best Places to Travel in Central America
Caye Caulker, Belize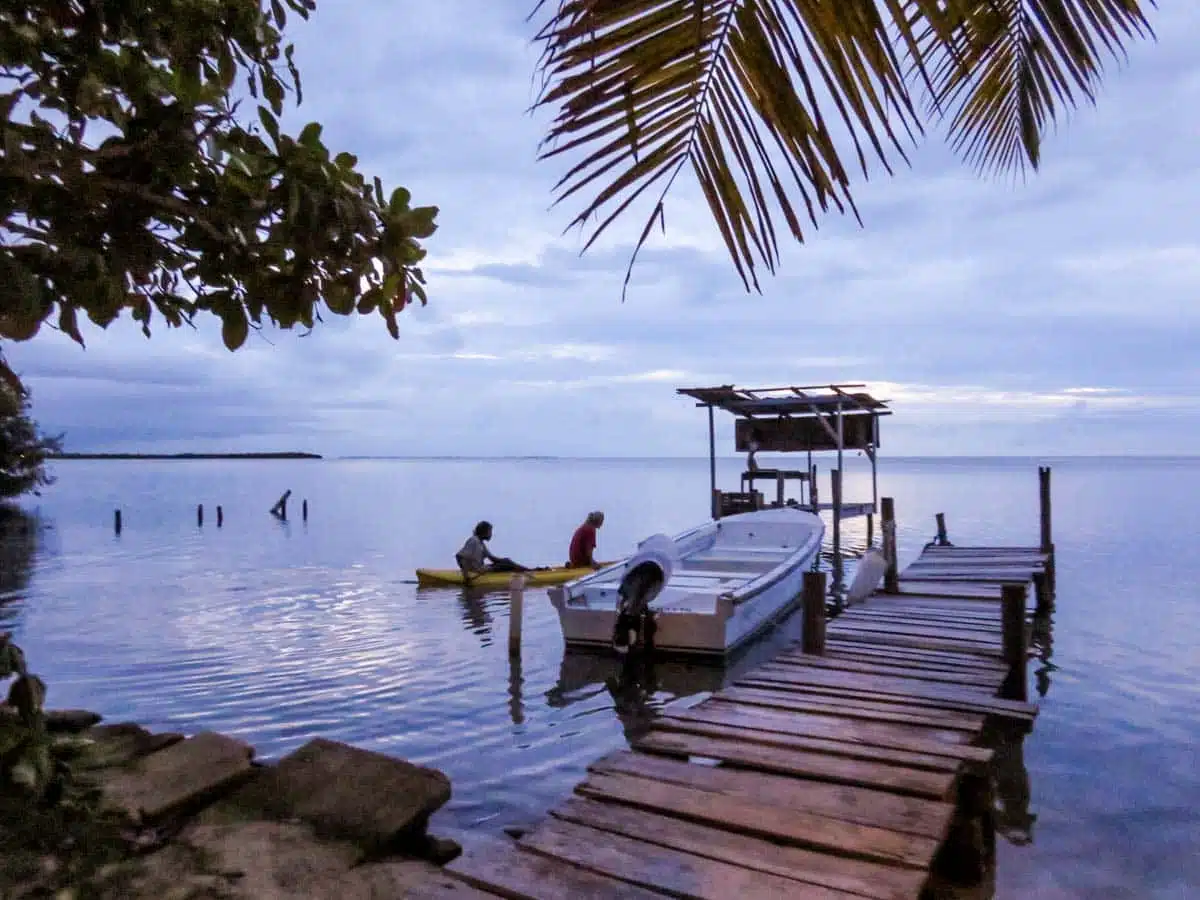 The small but lively Caribbean country of Belize has more than its fair share of fantastic highlights. Heck, this tiny destination often makes it into most travellers' bucket lists for a good reason.
It's pretty cut off from the rest of the world, but with its gorgeous beaches, quintessential Caribbean sunshine, and cheap rum, you'll have plenty to do.
You can't, however, skip out on heading underwater when in Caye Caulker. It's busiest between January and April – but this is also when conditions are at their best for snorkelling and diving.
The Belize Barrier Reef is one of the most beautiful in Central America (and the world, to be totally honest). The Hol Chan Marine Reserve is nearby and the top place for snorkelling – expect to come face to face with plenty of fish, turtles and harmless sharks.
It's hard to imagine spending a day without getting your hair wet in this island paradise.
Book Your Caye Caulker Snorkel Tour Here
Actun Tunichil Muknal, Belize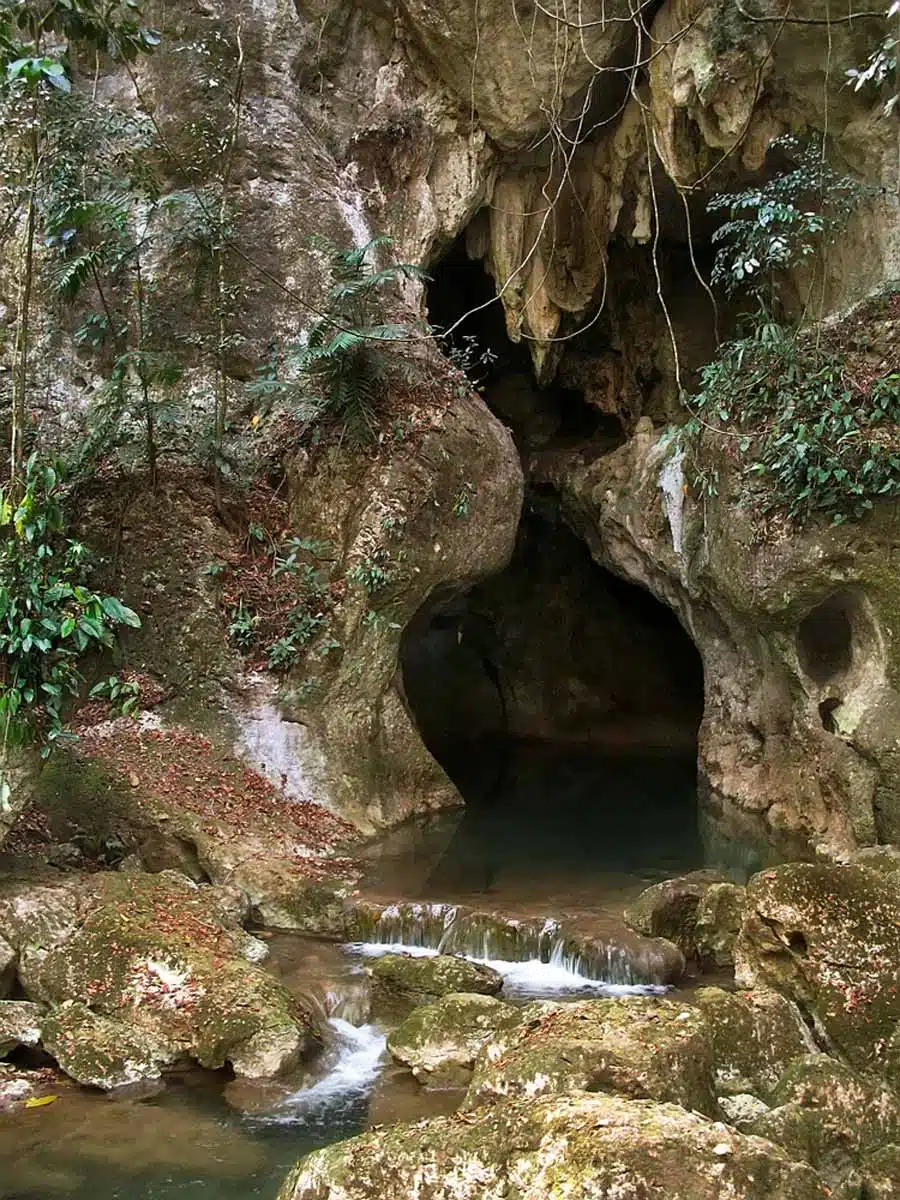 Next up: Another unmissable Belize attraction. If you're keen to delve into the country's history, plan a trip to Actun Tunichil Muknal.
Requiring a hike through the jungle, a swim through a famous underground cave, and wading half a mile up the river, it's not for the faint of heart. Persevere, though.
Upon reaching the cave, you'll tackle a mile-long hike through rooms of stalactites and stalagmites, aptly named "The Cathedral".
But all of this is worth the reward as you reach the intact remains of ancient human sacrifices the Mayans made hundreds of years ago.
Monteverde Cloud Forest Reserve, Costa Rica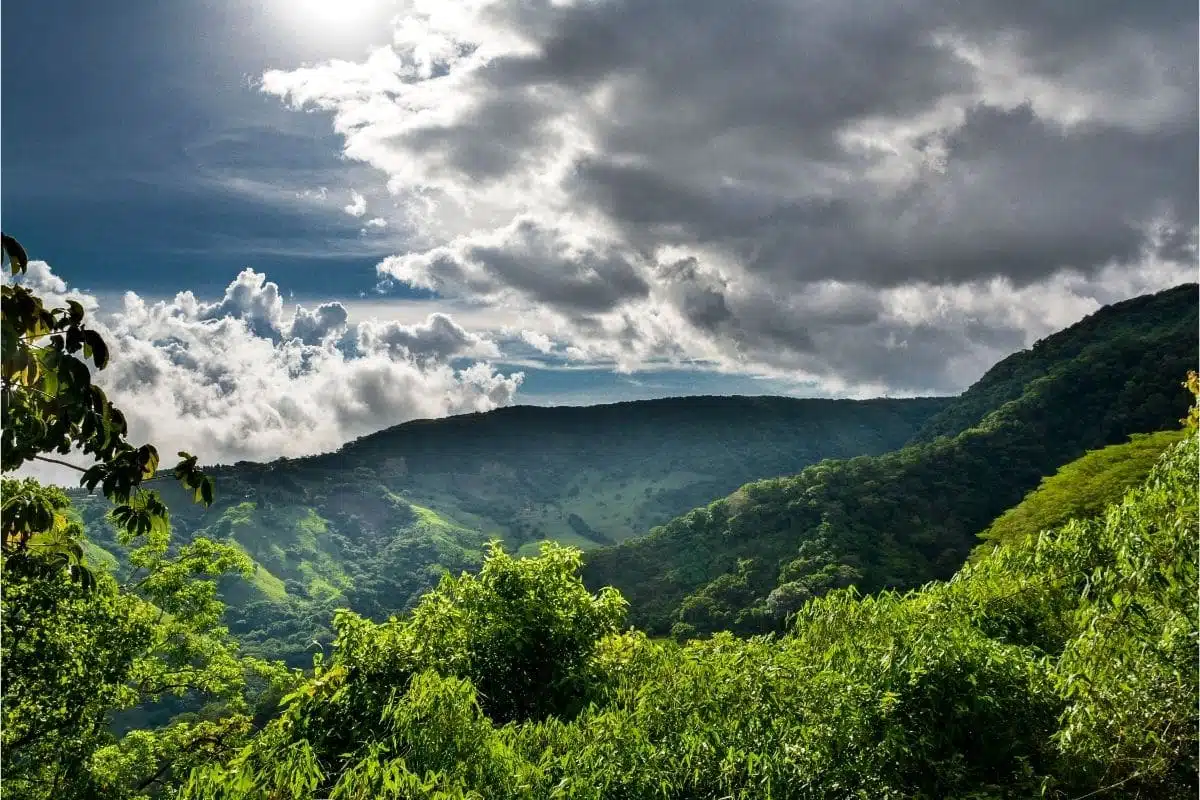 Looking for one of the best things to do in Costa Rica? If you're a nature lover, I have excellent news. Showcasing a misty jungle and a mind-blowing variety of wildlife, the Monteverde Cloud Forest is undoubtedly a must-visit.
As one of the country's most famous attractions, this slice of jungle nirvana features six different ecological zones. It's home to roughly 100 mammal species, 120 reptilian and amphibian species, and 400 bird species that thrive throughout its jungles.
Beyond that, the reserve has a Nature Centre, tranquil butterfly gardens, hiking trails, suspension bridges, and some adrenaline-pumping ziplines.
Bocas Del Toro, Panamá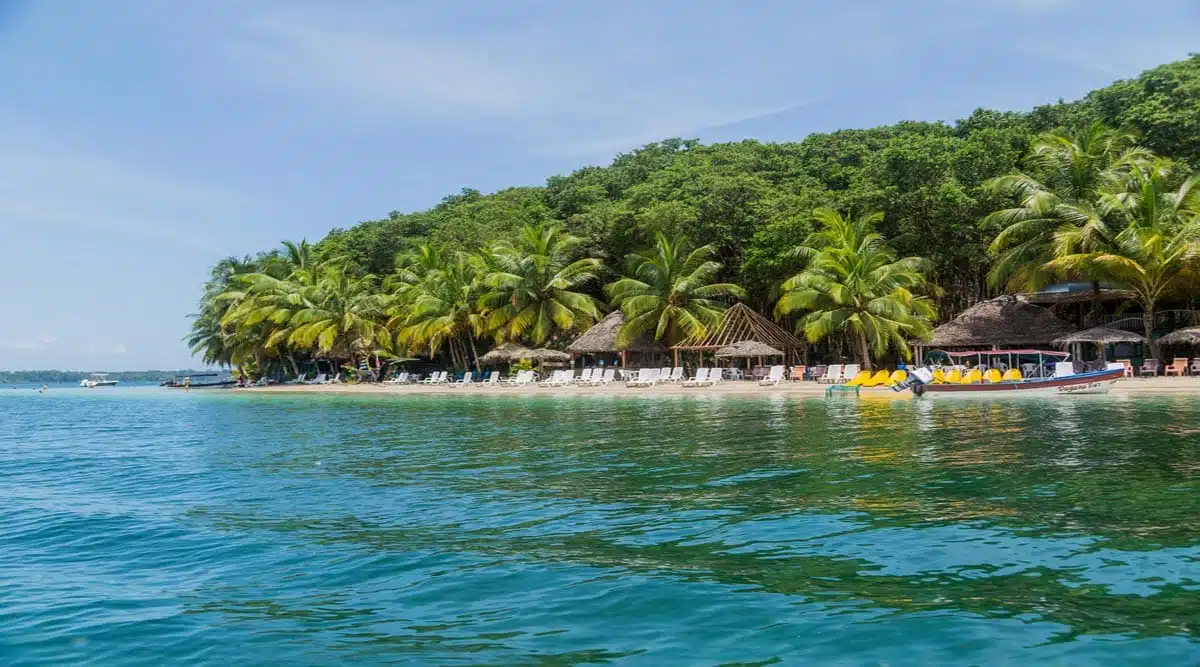 Also vying for an entry into most of the best places in Central America guides is Panamá. And few hits are as big as the punch Bocas Del Toro packs.
Why? Well, you've got a fantastic selection of beaches, from the popular icons on the gorgeous islets of Zapatillas to the more secluded (or empty) standout shores of Old Point on Isla Bastimentos.
But, my favourite? That's easy – head to the legendary Starfish Beach, where thousands of starfish live in its shallow waters.
As enticing as that sounds, another major draw of Bocas Del Toro is its laid-back culture and lifestyle. And seeing as it's part of the Caribbean, it's no surprise that its relaxed charm could make any visitor fall in love with it.
Panama City, Panama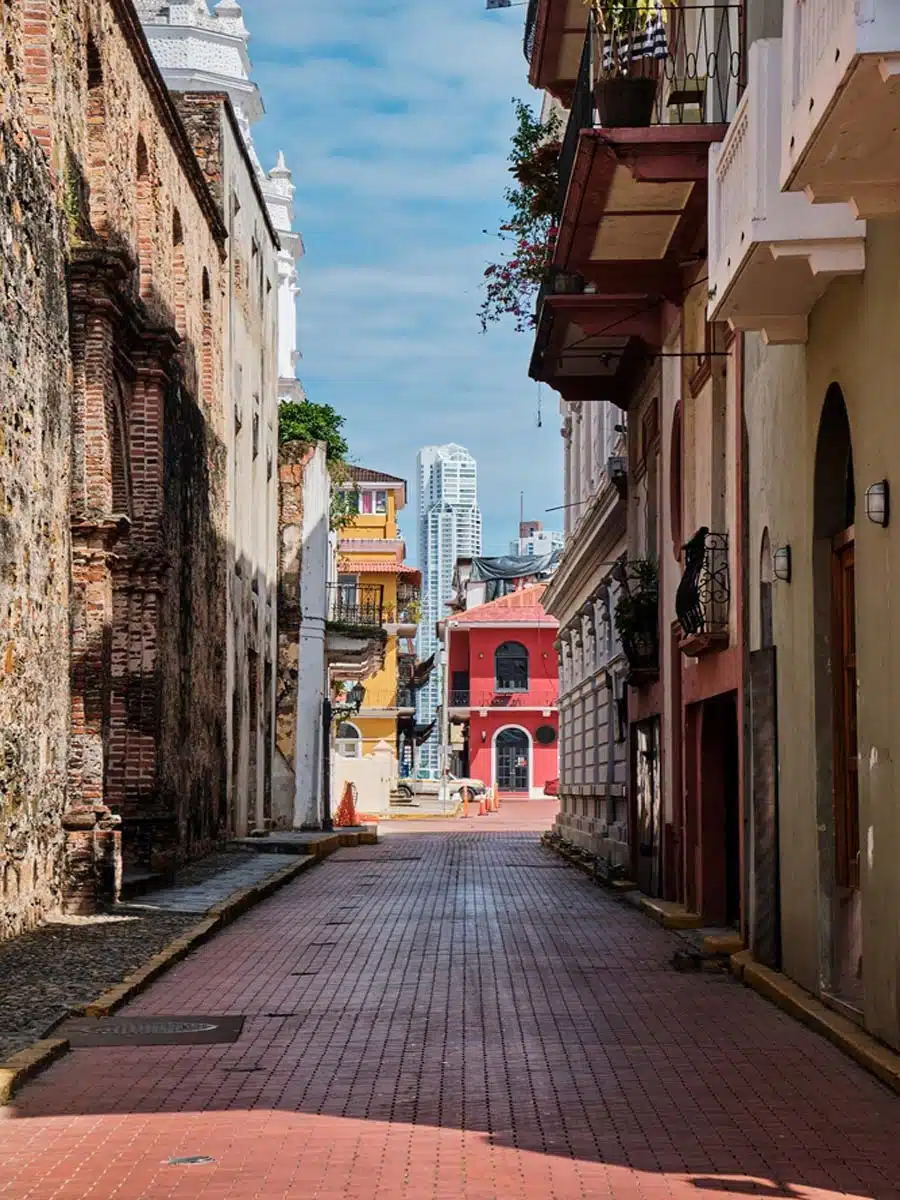 As the most modern city in the region, Panama City rightfully deserves a spot in this guide to the best places to visit in Central America.
While you can spend hours wandering its streets, indulge your historical side by visiting Plaza Mayor — a stunning park celebrating Panama's independence from Colombia. And what would a trip to the city be without seeing as much of the Panama Canal as possible?
Alternatively, head out exploring its Old Town to have dinner by the Amador Causeway. Oh, and don't leave without indulging in retail therapy at the charming (and sprawling) Estaban Huertas market in Casco Viejo.
With plenty of green space, art galleries and museums, Panama City is a culture-seekers dream destination.
Corcovado National Park, Costa Rica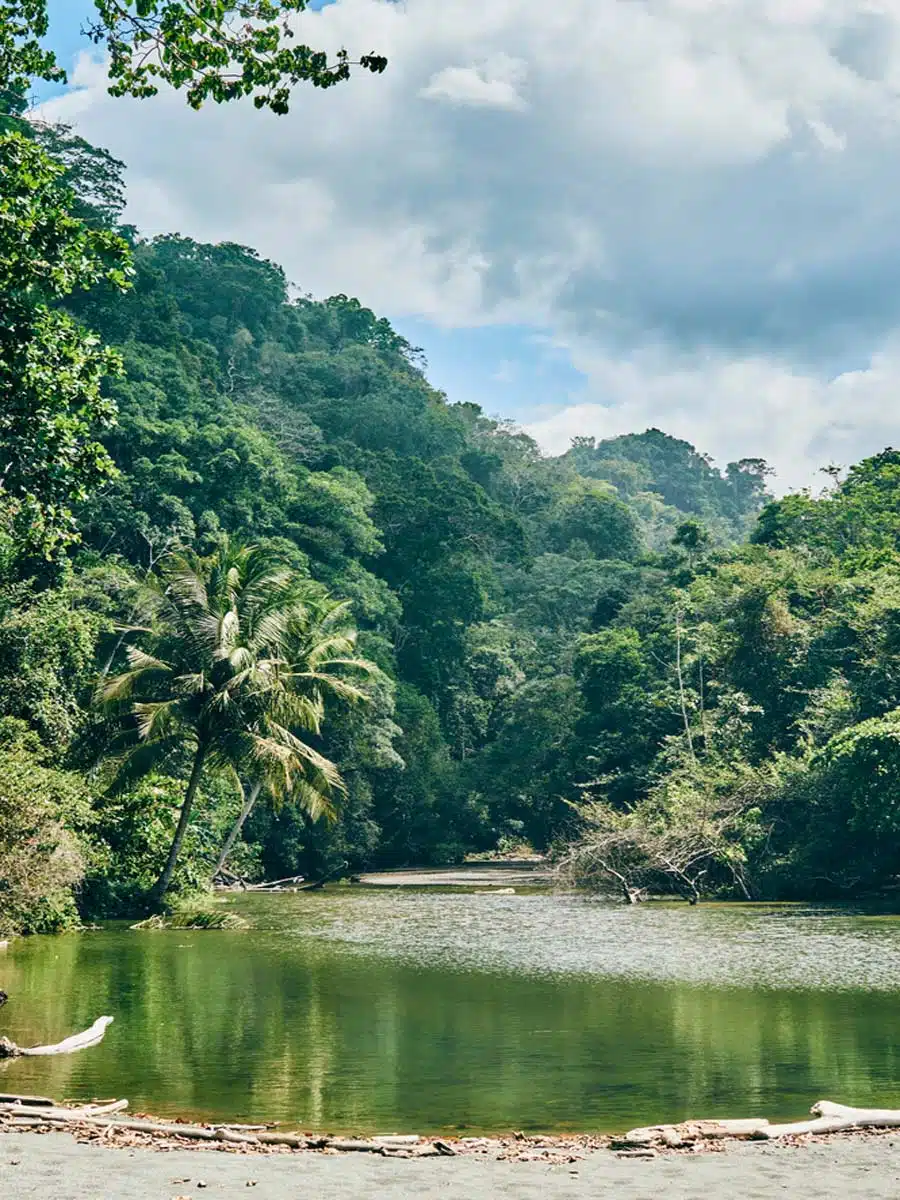 I'm sure you don't need me to rave about Corcovado National Park – but I'm going to anyway.
Sitting in the Osa Peninsula of Costa Rica, Corcovado National Park is a must-visit. Home to 13 diverse ecosystems, venturing through Corcovado via any nature or hiking trail is one of the best things to do in Central America.
Some standouts include the La Leona trail along the edge of the beach and through the Madrigal Cemetery, or, for epic views, head out on the challenging (but rewarding) point-to-point La Leona to La Sirena trail.
And when it comes to biodiversity, how does 10,000 insect species, 370 bird species, and 140 mammal species sound? I'd reckon pretty biologically intense.
San José, Costa Rica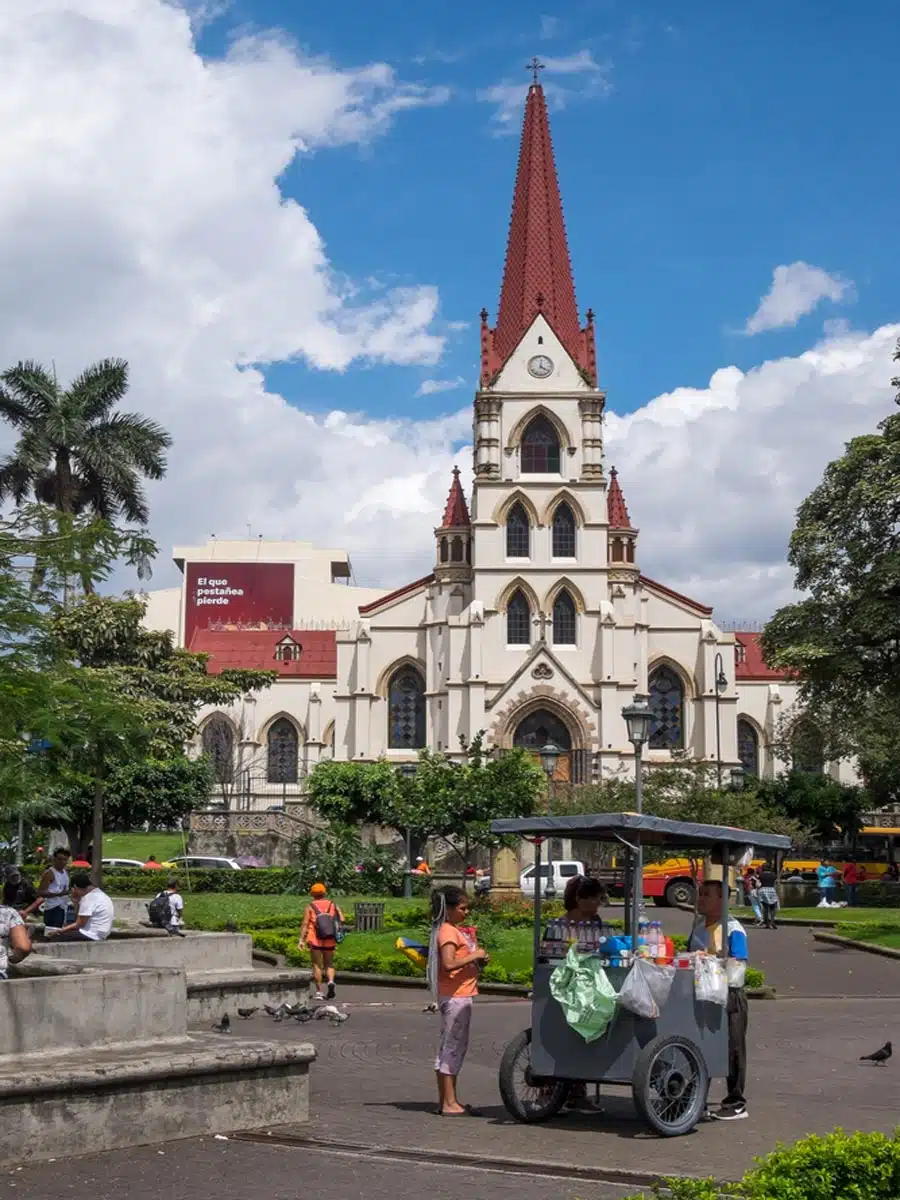 Far removed from the stunning beaches of Costa Rica lies its capital city, San José, waiting for avid urbanites to explore its bustling streets.
So whether you decide to indulge in craft beer at one of its eclectic bars, satisfy your curiosity at its museum, or go out on a food tour, there's something for everyone. One of the best ways to appreciate everything that makes San José so impressive is its culinary scene.
We're talking about eating in Central America here, so you might as well try a few new things – La Criollita and Cafe Rioja are a couple of my fave places to dine. Not every day do you get the chance to immerse yourself in Costa Rica in such a tantalising way.
Book a San José Food Tour Here
Tikal, Guatemala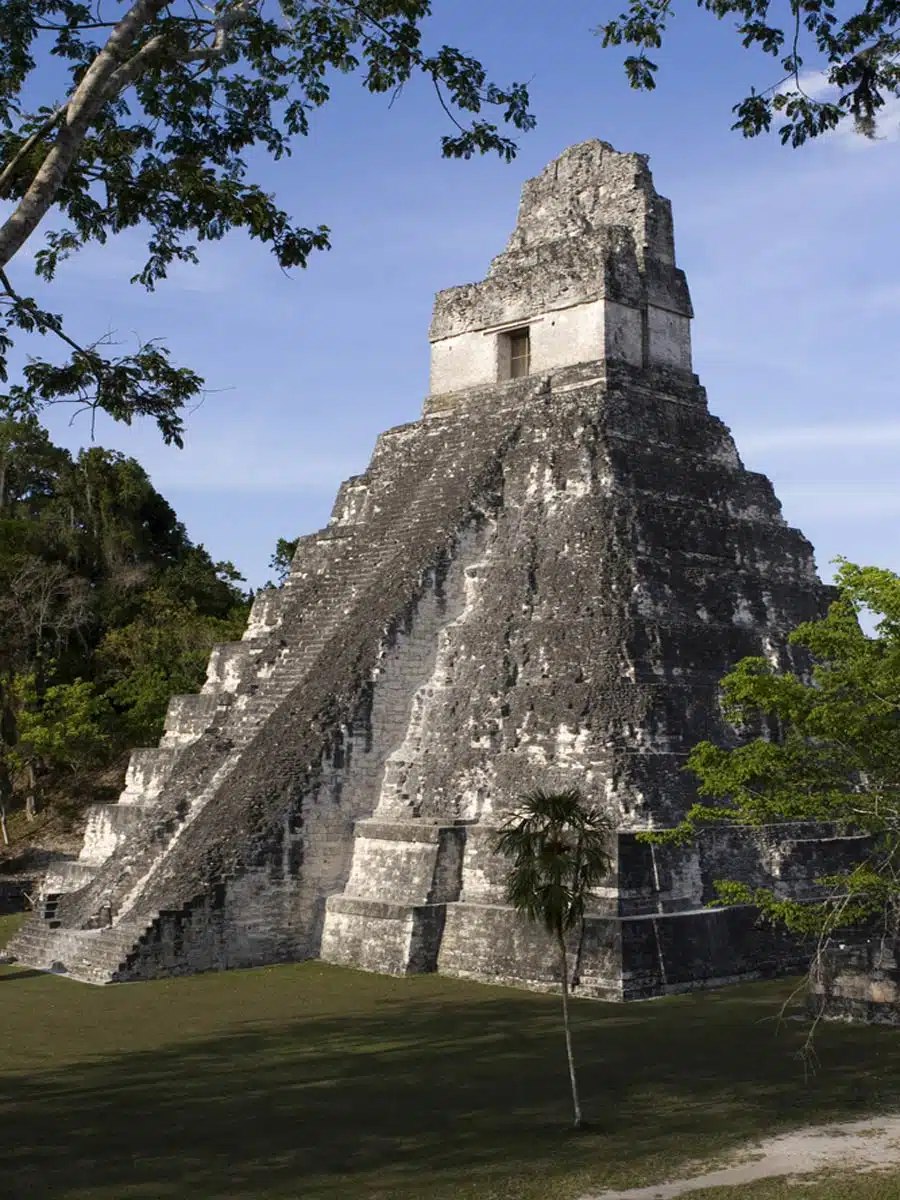 One of the largest cities of the ancient Mayan civilisations, Tikal National Park in Guatemala, ranks as one of the coolest places to visit in Central America.
Estimated by archaeologists to have housed a population of between 50,000 and 100,000 at its peak, it's needless to say, any history buff's dream come true.
It's this lush jungle setting that sets this city apart from other Mayan ruins. Well, that and its claim to having the tallest Mayan temple, which towers 213 feet. And thanks to fewer tourists, it's far less busy than other similar sites.
Poking out above a jungle canopy rise dozens of impressive temples waiting for exploration. Watch for the native monkeys and toucans, who usually enjoy the site as their personal playground.
Granada, Nicaragua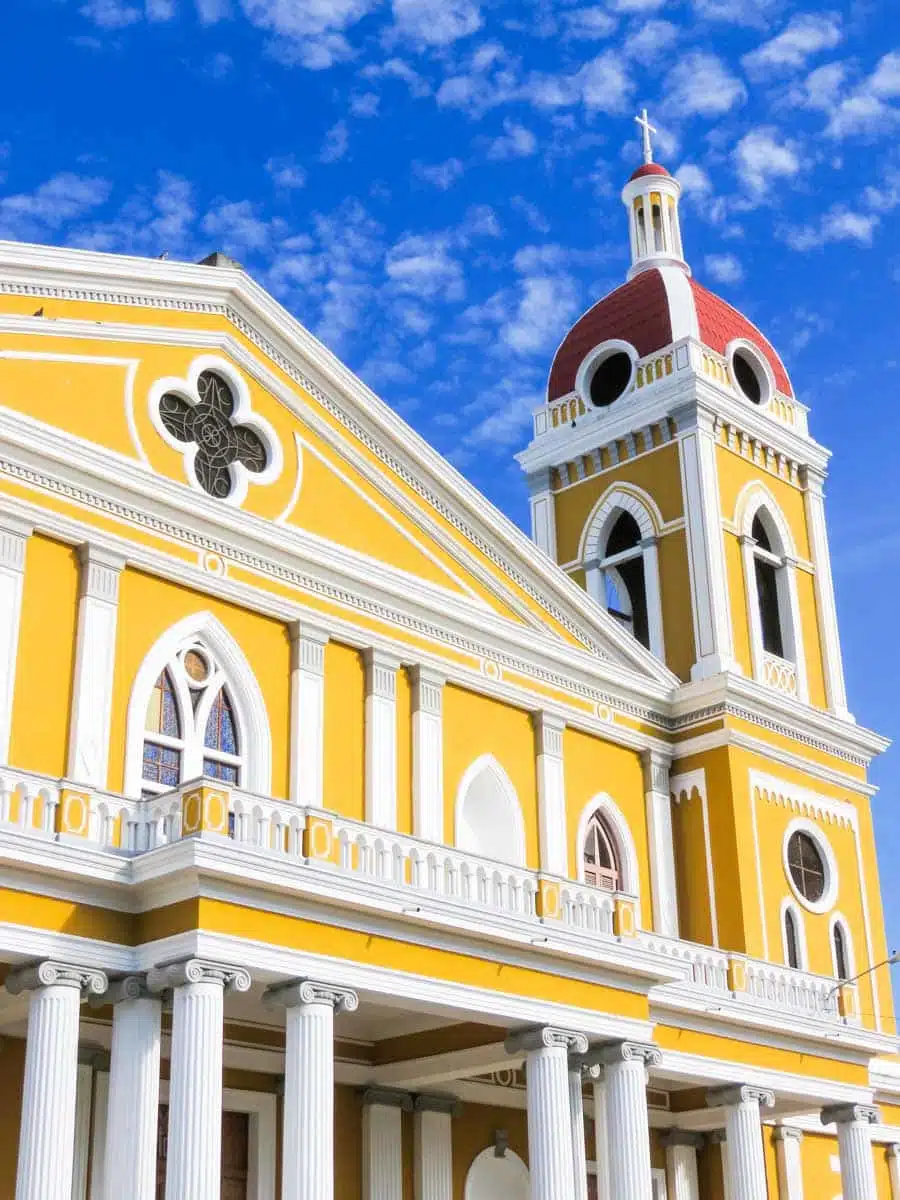 If you have ever wondered where to head for the best Central America vacation, the vibrant city of Granada in Nicaragua should be at the top of your list.
While there are many highlights, tackling a boat trip to Las Isletas, the collection of volcanic islands surrounding the city, is my personal favourite.
If you need proof of this, head to the Masaya Volcano, where you'll come close to molten lava from the top of its crater. Head out on this night tour for a genuinely magical experience.
But you don't have to leave the city for the best things to do in Granada. A few of these include heading to Parque Central, where you can admire the imposing Catedral de Granada.
Book a Masaya Volcano Night Tour Here
Lake Atitlán, Guatemala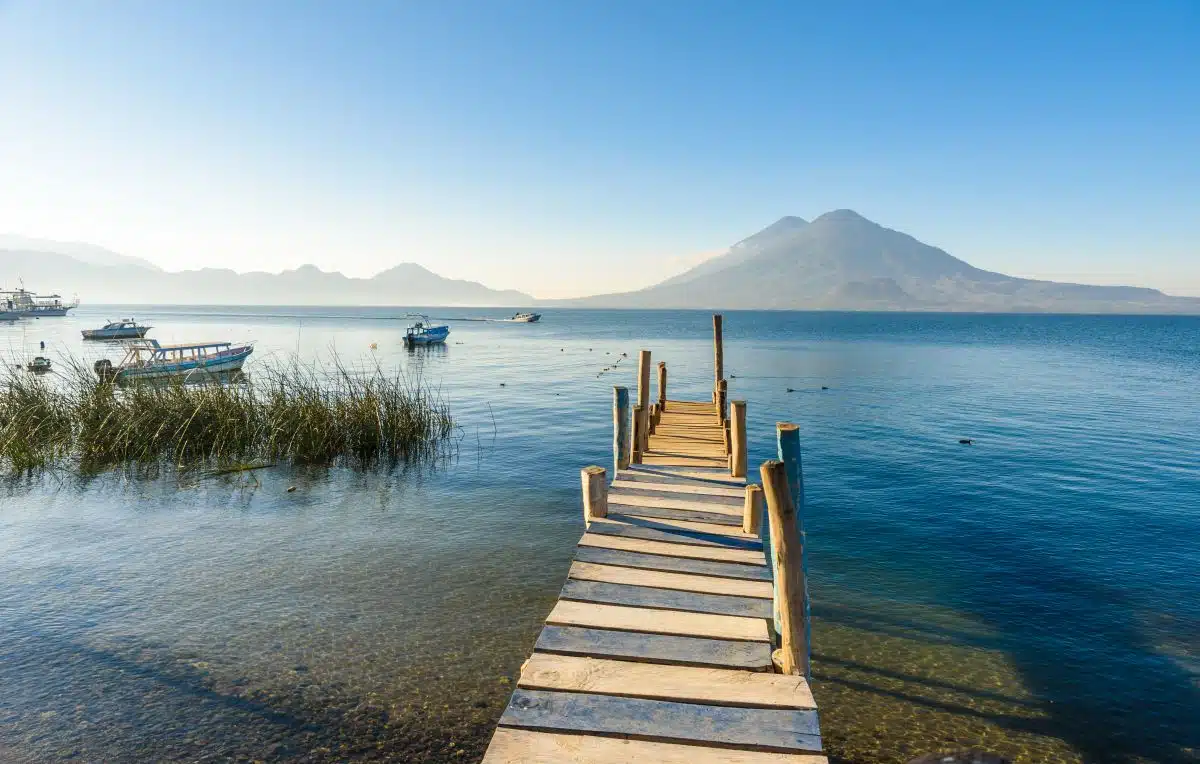 When you picture an awe-inspiring lake, does a volcano come to mind? Well, if it doesn't, don't feel bad. You simply haven't visited Lake Atitlán yet.
The lake is one of the most impressive places to visit in Central America, but that doesn't mean you're just here for the views. Around Atitlán, you can visit towns such as San Pedro, famous for its parties, or San Marcos, loved for its hippie culture and laid-back vibe.
Overall the lake is more about relaxation than it is about partying. And the best ways to get the most out of your time here are kayaking, hiking, or even jet skiing.
Or why not head out from Antigua on this full-day tour to Lake Atitlán?
Blue Hole, Belize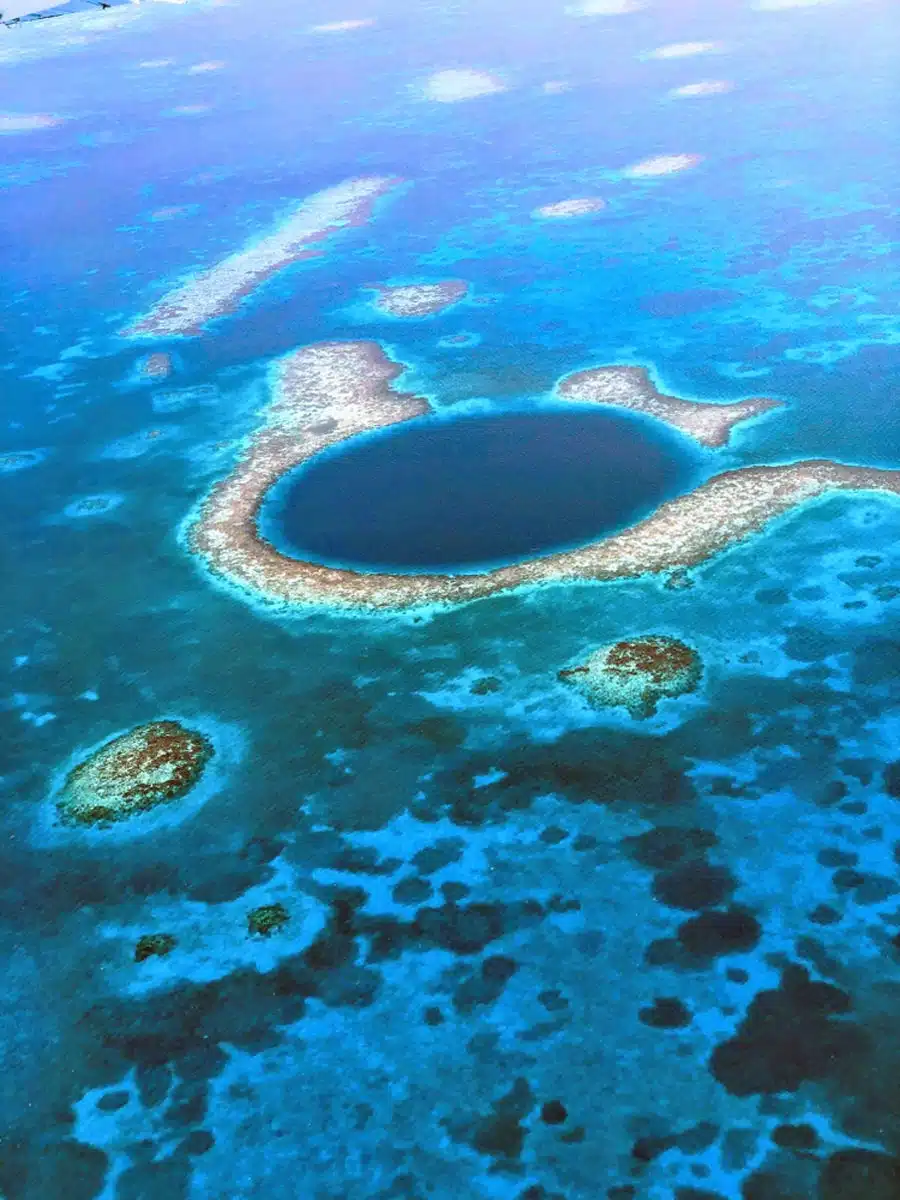 We're back in Belize for this one. Climbers have Mount Everest, and divers have Belize's Blue Hole. And while it's not easily accessible, it's one of those places in Central America you must see to believe.
To give you a mental image, the Blue Hole National Monument features a 100-foot dive into a massive submarine sinkhole while diving past huge stalactites. Oh, and let's not forget the chance of encountering large reef sharks as you go.
At the 100-foot point, divers will reach what is jokingly called "The Abyss". Although a definite sense of impending doom arises with a name like that, the nearly 430-foot void that welcomes you adds to the unease and questions your bravery.
Corn Islands, Nicaragua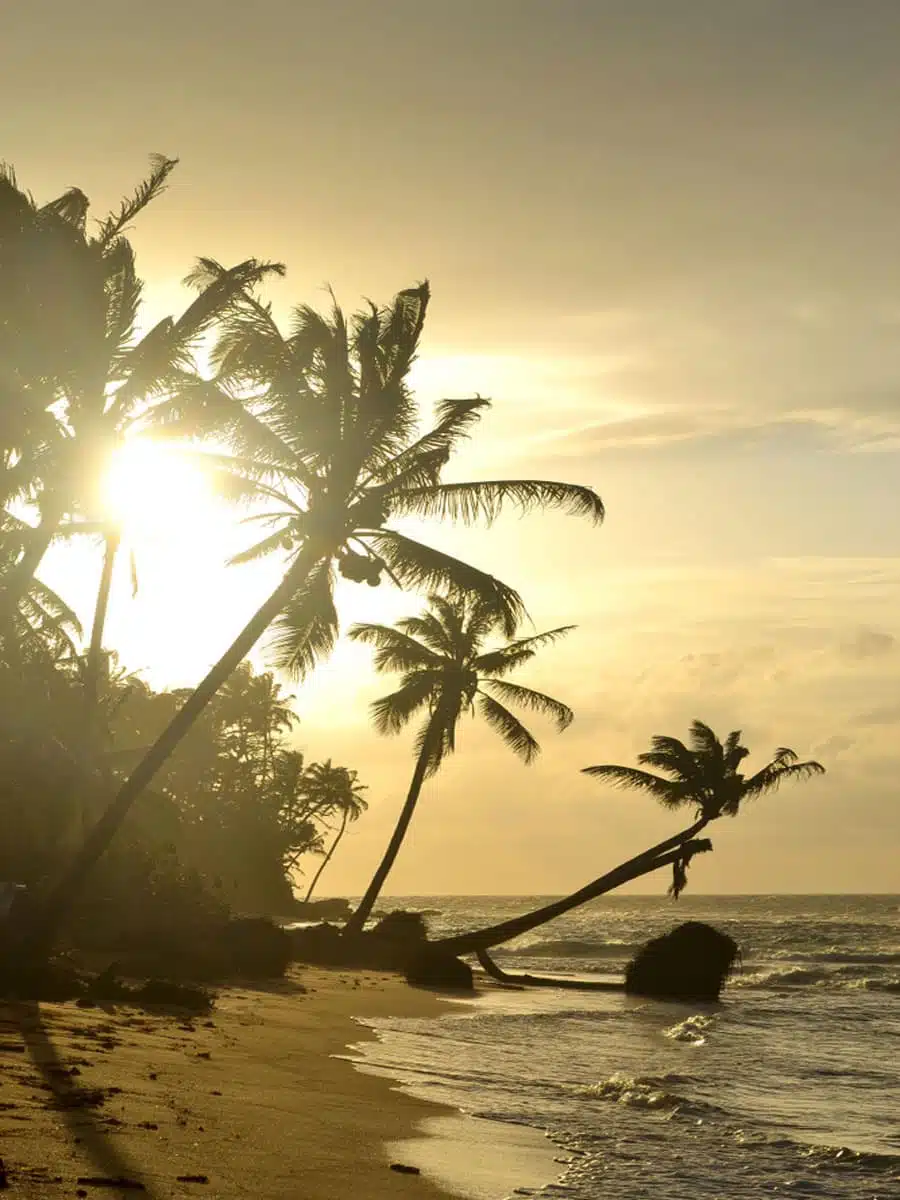 If you're looking for an off-the-beaten-path destination, how does two islands located about 43 miles off the east coast of Nicaragua sound? Pretty cool, I think.
The islands hold a certain well-kept-secret feeling to them that makes for the best escape from the buzzing of overcrowded city streets. It is, without a doubt, an easy answer to your best vacation spots in Central America conundrum.
The Corn Islands are also a foodies paradise. Tantalise your tastebuds with the local's famous rondon, but thanks to the spicy broth it's made in, you'll need to give 24 hours' notice before enjoying your meal. You'll find these restaurants all over the island, but Maris Daneth's Restaurant is the best, trust me.
Arenal Volcano National Park, Costa Rica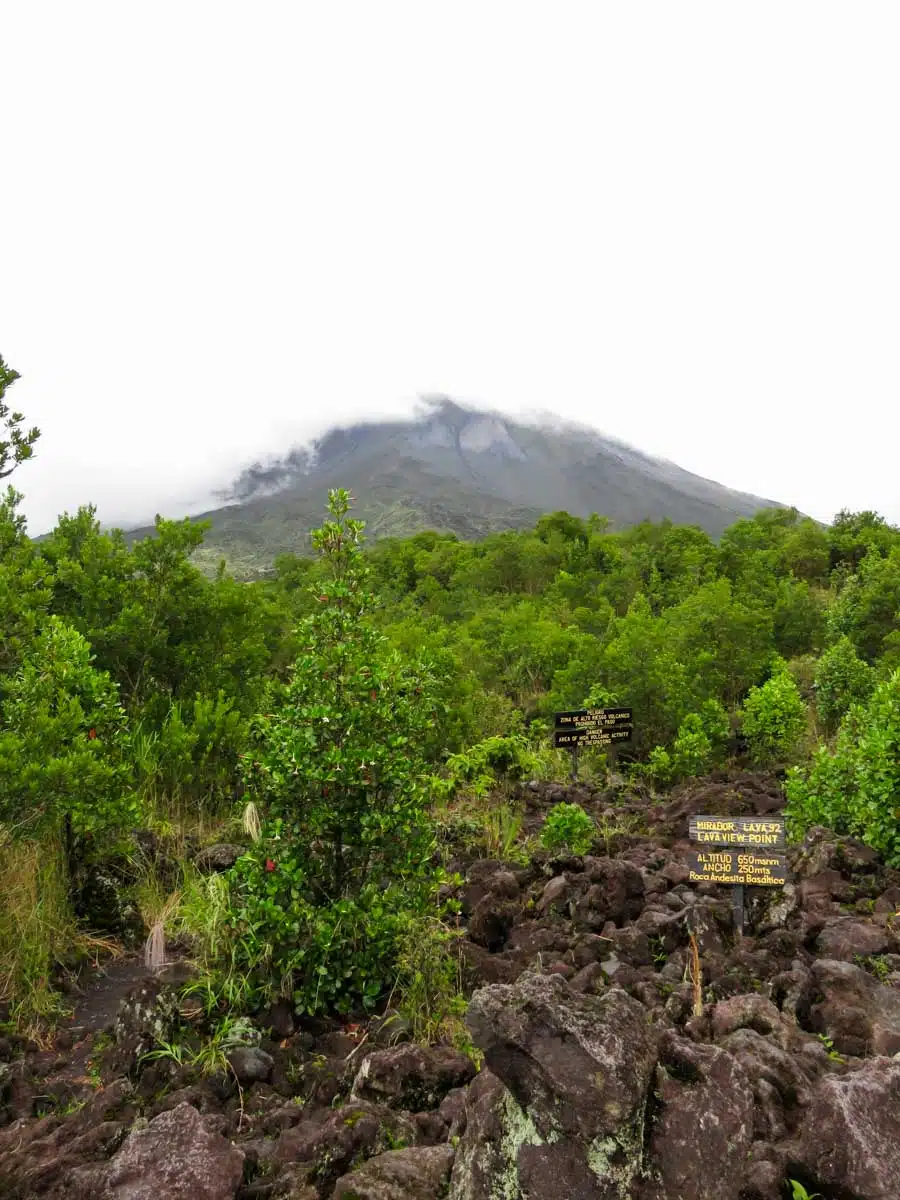 Until only recently, if you asked which was the most active volcano in Costa Rica, the answer would have been Arenal. With dozens of small, frequent eruptions, Arenal creates a glorious showcase of spewing lava.
It's now in its dormant phase, so eruptions have stopped indefinitely. However, that shouldn't put you off visiting it or the surrounding national park. But taking time to admire the 5,480-foot mountain is the crown jewel here.
You'll also find other highlights within the national park, such as the La Fortuna Waterfall and a few Instagram-worthy volcano-fed hot springs.
Taking a tour from San José is the easiest – and best, in my opinion – way to explore this natural wonder. Plus, there's usually a magical zip line or two thrown in – and who can say no to a little extra thrill?
Book an Arenal Volcano Tour Here
Copán, Honduras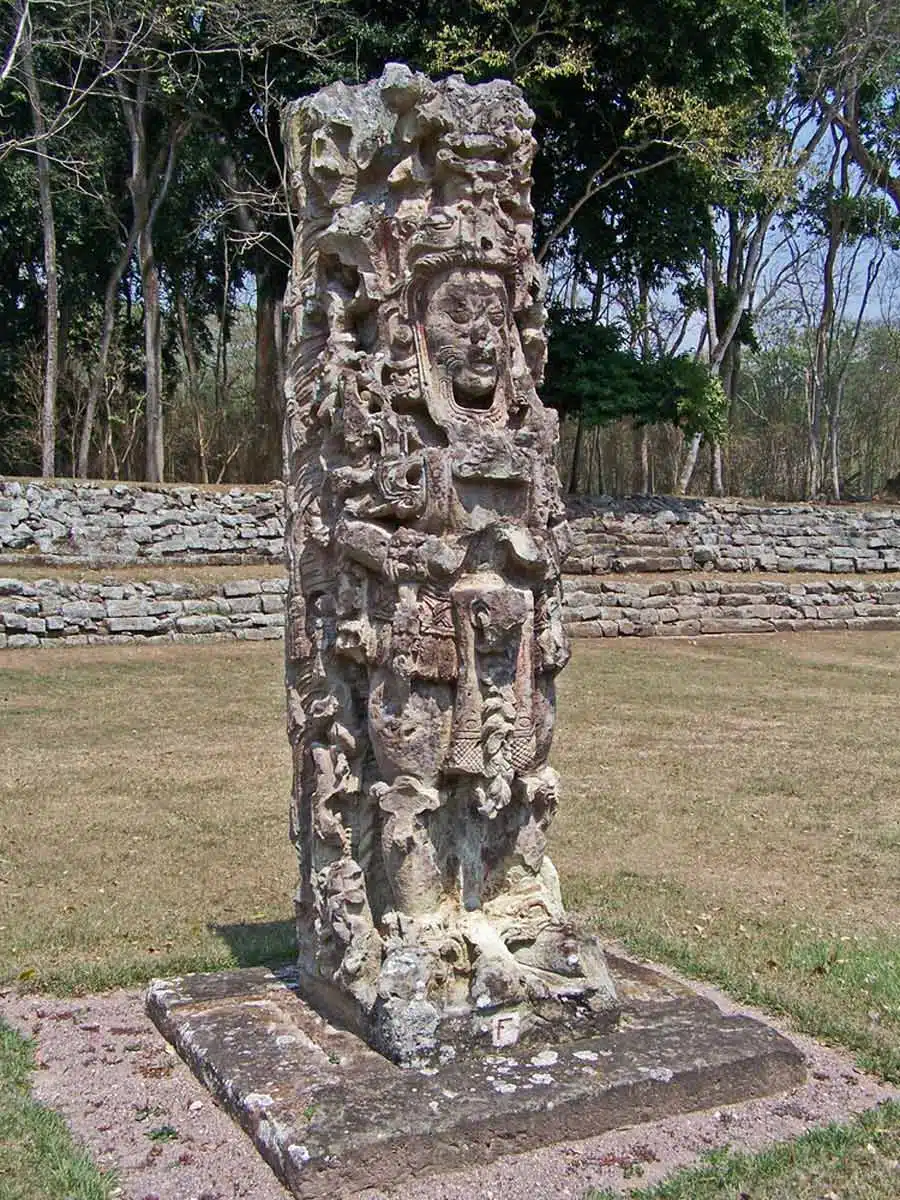 It should be no shocker that exploring Central America's landmarks, such as the widespread and impressive Mayan ruins at Copán, is a must-do for any eager adventurer.
Tucked into a scenic river valley, this UNESCO World Heritage Site features some of the most impressive human-sized stone sculptures. And while strolling around these ancient grounds is already exciting, Copán offers much more.
None is better than the deep dive into the region's past as you descend the hieroglyphic stairway. Here you'll find the longest inscription of Maya text known to man detailing the ancient city's history.
Las Sepulturas is just around the corner, too – it's a less-frequented but equally impressive example of Mayan architecture.
Oh, and after you've explored, make sure you swing by the Tea & Chocolate Place for a much-needed cuppa in, what feels like, paradise.
Antigua Guatemala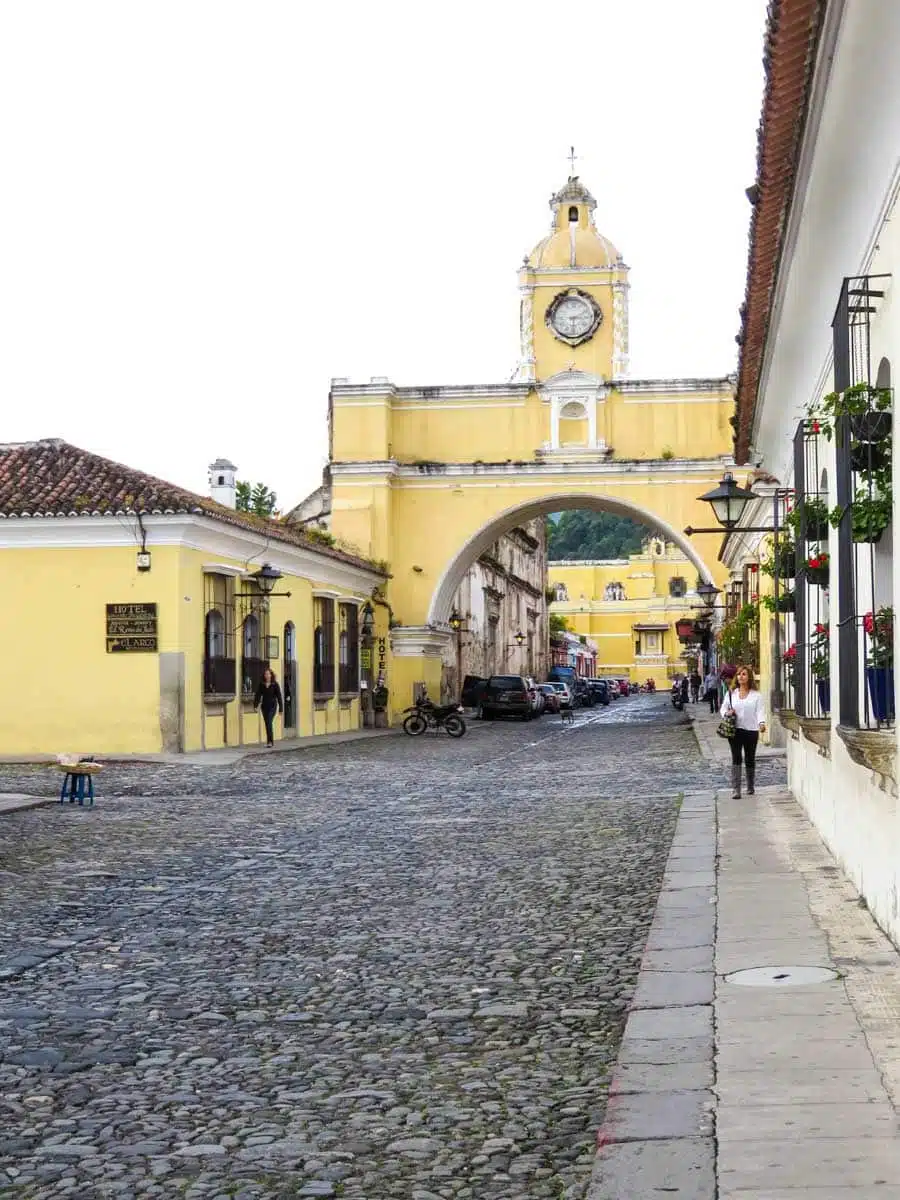 Another designated UNESCO World Heritage Site, Antigua Guatemala is a bouquet of exceptional things to do for anyone who loves history and culture.
Here you can easily spend hours delving into the stunning Spanish architecture, but you simply can't visit without heading to some of the city's top attractions.
Yes, there's the striking Old Town, but spending lazy days lounging on the grass of its Central Park, or hiking up to the Hill of the Cross, are must-do activities.
And for nature lovers, there's ample birdwatching at Finca el Pilar. Or head out to hike the epic Pacaya Volcano.
Practical Tips for Exploring the Best Places in Central America
Fancy extending your trip? The ultimate way to experience the best places in South America is by planning a multi-day adventure through its seven countries.
Always double check your visa requirements when travelling between countries – nobody wants to be turned away at the gate because they've forgotten to fill out a form.
Check out my packing list ideas to help you decide what to bring along on your adventure.
Places to Visit in Central America: Map
Brilliant Central America Destinations: Read Next
Love This? Save and Share on Pinterest