It can be difficult knowing when's the best time to visit Central America – don't miss this handy guide to help you out with when to go, what to do, where to stay, and how long to travel for during your time in Central America.
Central America has somehow made its way onto everyone's bucket lists, and from the looks of the hill-ringed lakes in Guatemala to the tropical beaches framing islands in Belize, it's not hard to see why.
Planning your trip and not sure when to go? We've got you covered.
So When is the Best Time to Visit Central America?
The best time to visit Central America is typically during the dry season (December to April in most countries) to avoid the torrential rainfall that occurs around autumn time. While the rainy season often attracts fewer tourists, resulting in lower costs, many businesses close during this time.
But What About the Cheapest Time of Year to Visit Central America?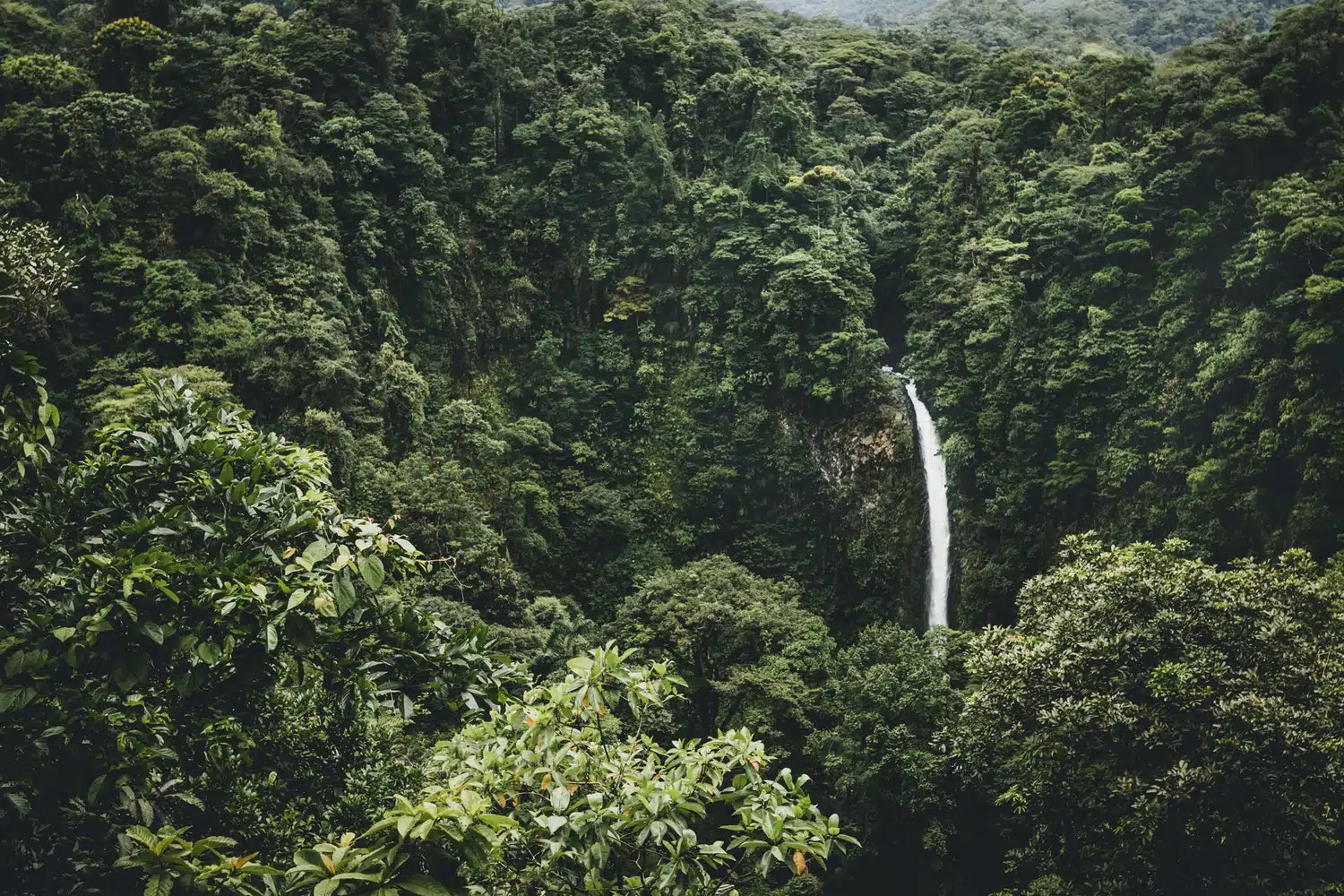 Like most places, the best time to visit Central America to avoid the extra costs is outside of the school holidays (mainly June.) Prices also usually increase during November to April as the dry season begins.
Visiting Central America in August is usually fairly cheap (at the beginning of the rainy season). However, it's almost inevitable that travelling around this time will mean dodging showers every afternoon.
Visiting Central America at the tail end of the dry season, around late April to May, is cheaper than travelling during the peak months. It will also still give you a chance to enjoy the sunny weather.
Well, That Makes Sense! But Why Should I Go to Central America?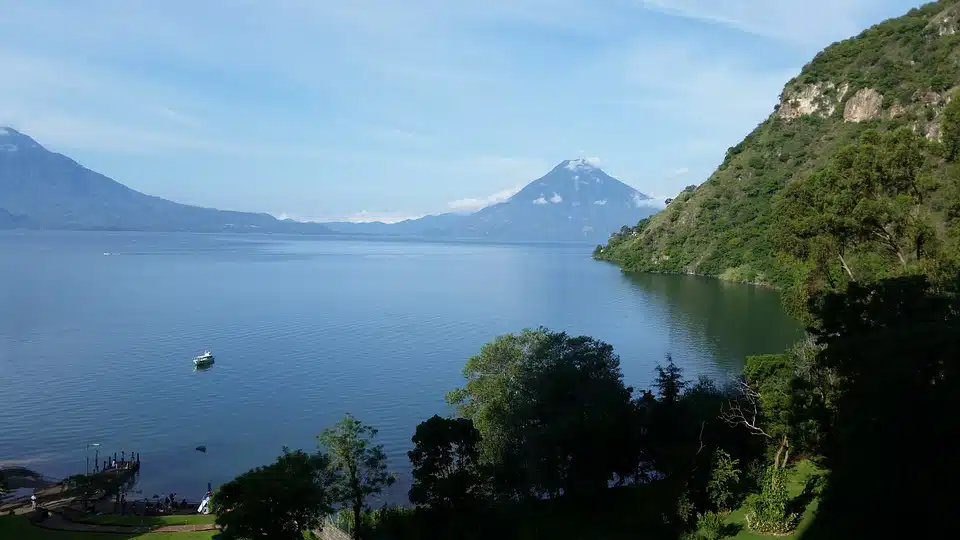 There's no end of reasons for why you should visit Central America. For one, the sheer volume of beautiful, natural wonders (including mountains, national parks, and swimming holes) scattered across the countries that form part of the continent.
Just to name a few there's the Arenal Volcano near Arenal in Costa Rica (in fact Costa Rica is filled with so many things to do it's a whole trip in itself), Lake Atitilán in Guatemala. Not forgetting the thick, green rainforests home to waterfalls such as La Paz and La Fortuna.
There's also so much history in and around Central America with crumbling temples, archaeological sites, and of course, the Mayan Ruins.
Other than that, Central America is rich in culture, traditional, tasty food, and friendly locals. Who wouldn't want to go?
So Where are the Best Places to Go in Central America?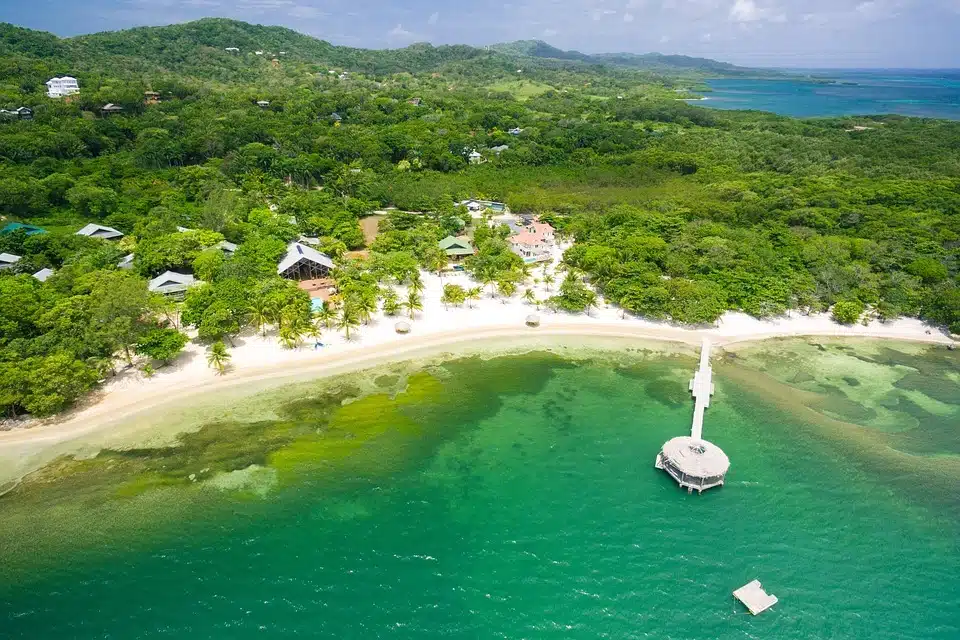 Truthfully, every country in Central America has its perks. Take Costa Rica, you've got the bustling capital San José, that's known for its parks, plazas, and museums. Add to that the beaches, forests, hot springs, waterfalls, and volcanoes scattered across the country and you can see the appeal. Want more inspiration? Check out this Costa Rica itinerary.
Guatemala is full of great spots – it's known for its cathedrals, monuments, ruins, and Mayan sites – people often opt to visit Belize and Guatemala in one trip. Honduras is often visited for its parks, lakes, and volcanos primed for hiking.
There are also several islands spotted in the Pacific surrounding Central America. There's Ambergris Caye, Roatán island, and Coiba among many others that are worth a visiting for their sandy beaches and tropical jungles.
The best way to decide where to go in Central America is to decide what type of trip you want to have. Look at the highlights and decide, for example, if you'd rather spend your time scuba diving in the Belize Barrier Reef or would prefer to explore ruins, lakes, and national parks such as Cerro Verde in El Salvador.
Where are the Best Beaches in Central America?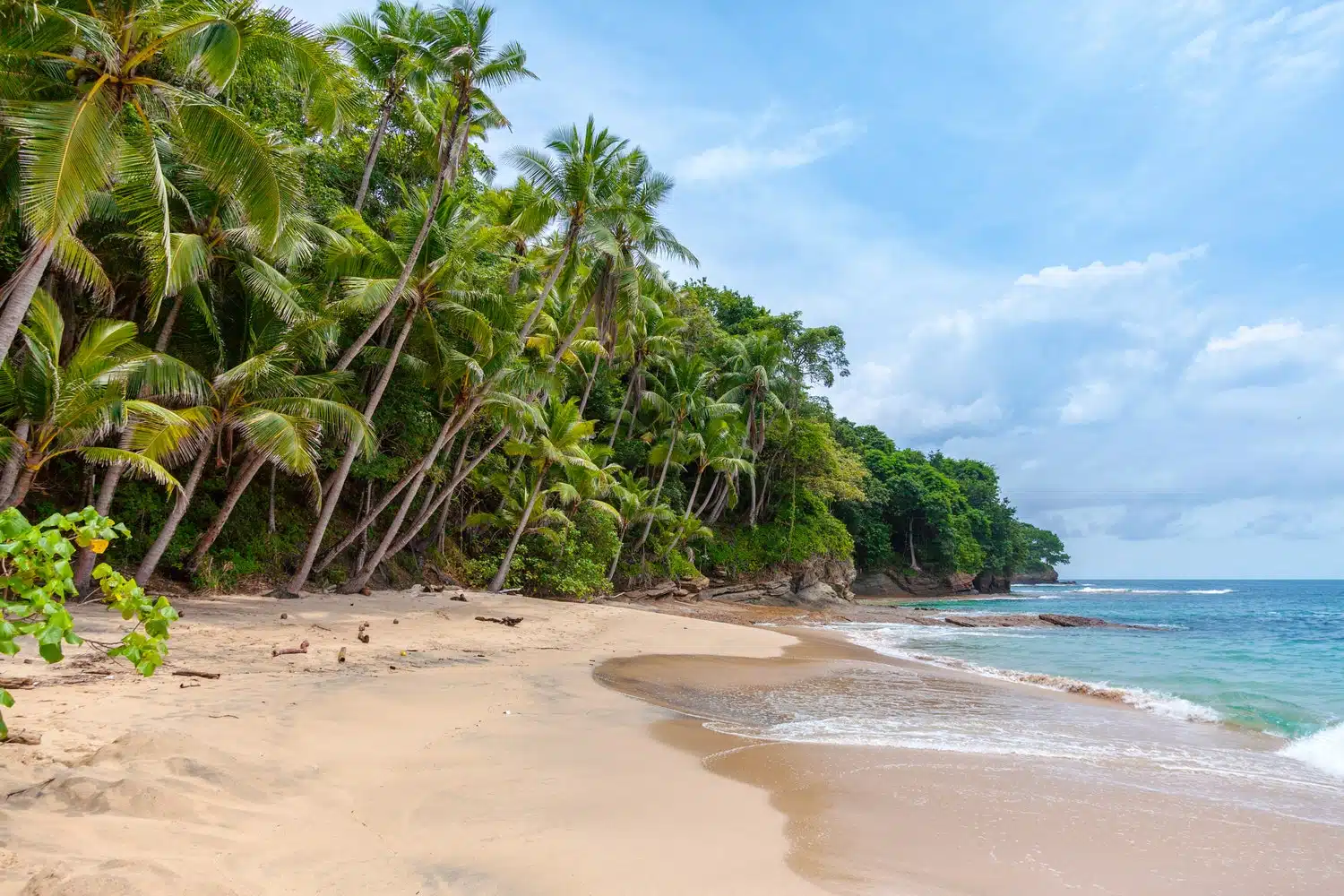 Some of the best beaches in Central America can be found on the islands in the surrounding area.
We vote West Bay Beach in Roatán, Ambergris Caye, and Útila as a few of the best island destinations for their long stretches of golden, sandy beaches. Also Starfish beach, Playa Biesanz, and Hermosa beach are some other notable spots perfect for sunbathing while staying in Central America.
Some beaches in Central America, such as Playa Grande in Tamarindo, are more suited for activities such as surfing. Others like Coco beach and Uvita beach are ideal for snorkelling. Long story short, we've yet to find a beach in Central America that we didn't like.
What are the Top Attractions in Central America?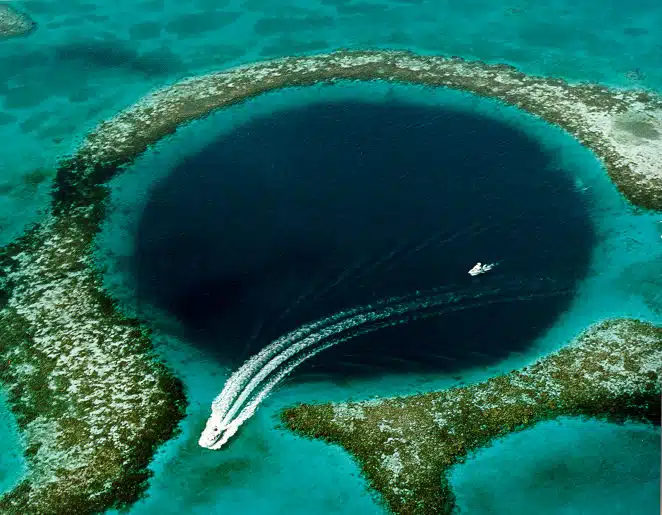 It's difficult to narrow down the choice of things to do in Central America. If you're after nature, Costa Rica is the best place to go to. If you're planning on spending a lot of time outdoors, the best time to visit Central America will be during the drier seasons.
We'd suggest you take a trip to the volcanoes in Costa Rica (such as Irazú Volcano with its surrounding hot springs and forest) along with visiting Tortuguero National Park, Lake Arenal, La Paz and La Fortuna waterfalls, and the Monteverde Cloud Reserve.
Outside of Costa Rica, there's the Great Blue Hole in Belize, Panama Canal, Apoyo Lagoon in Nicaragua and the Dulce River in Guatemala.
If you're interested in history you should visit Lamanai for its archaeological sites along with Mayan sites Tikal and Copán.
Cities such as Panama City, San Salvador, and Managua have a range of trendy bars, cafes, and a thriving nightlife scene.
When it comes to things to do in Central America, it's simply a matter of whatever floats your boat.
So How Long Should I Spend in Central America?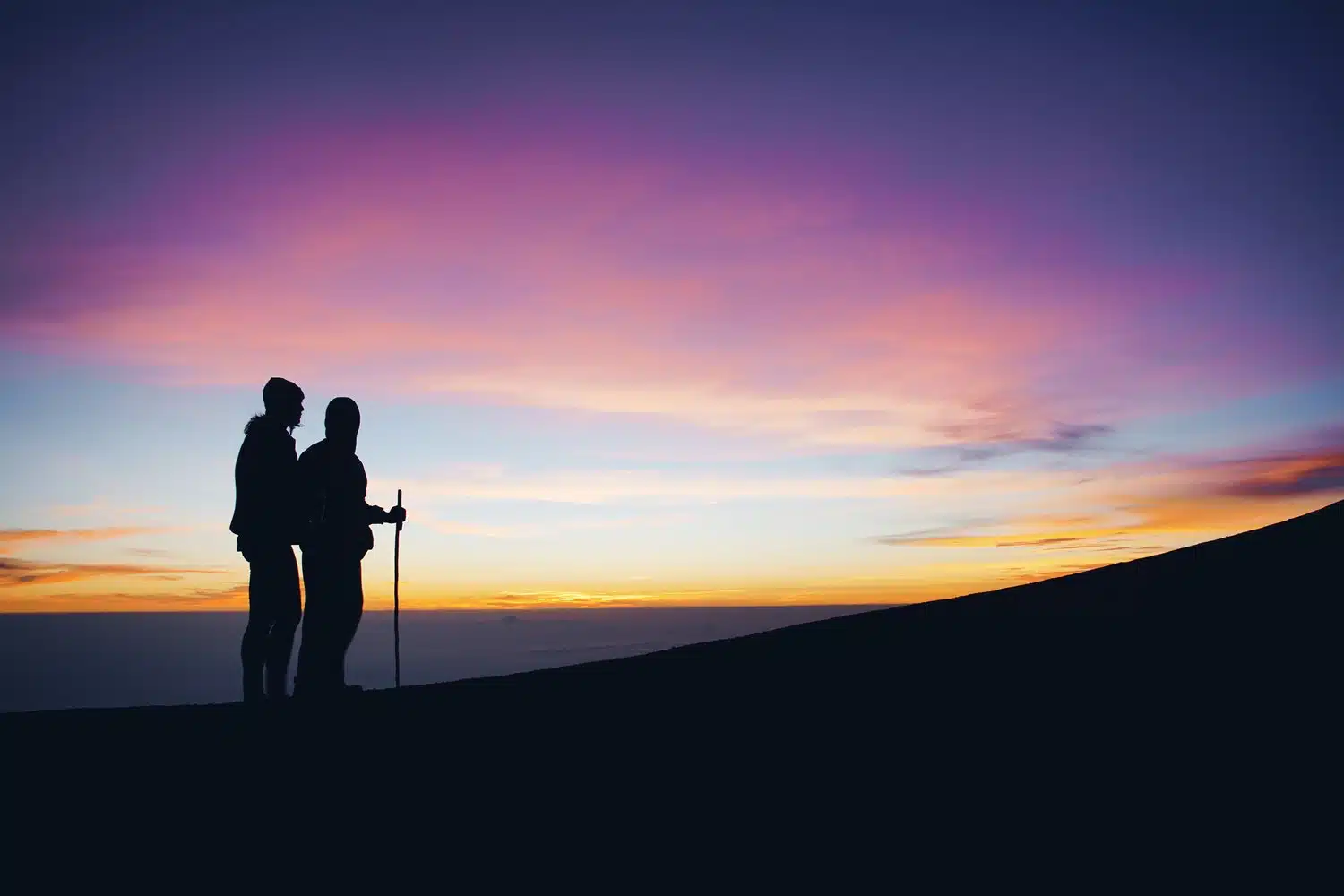 That's a good question, and the answer replies entirely on what you want to do.
If you simply want to stop off in one of the countries in Central America you'll only really need a few weeks to a month or so to see the big highlights.
If you'd rather dart from Belize to Guatemala, Honduras and Nicaragua (and so on) you're probably going to want a little extra time (as most of it you'll spend travelling.) You should plan for when the best time to visit Central America is overall and for each country you want to visit.
It's near impossible to explore the whole of Central America in just one trip. You'll need several weeks at a time (at least) to explore each country.
Where's the Best Place to Eat in Central America?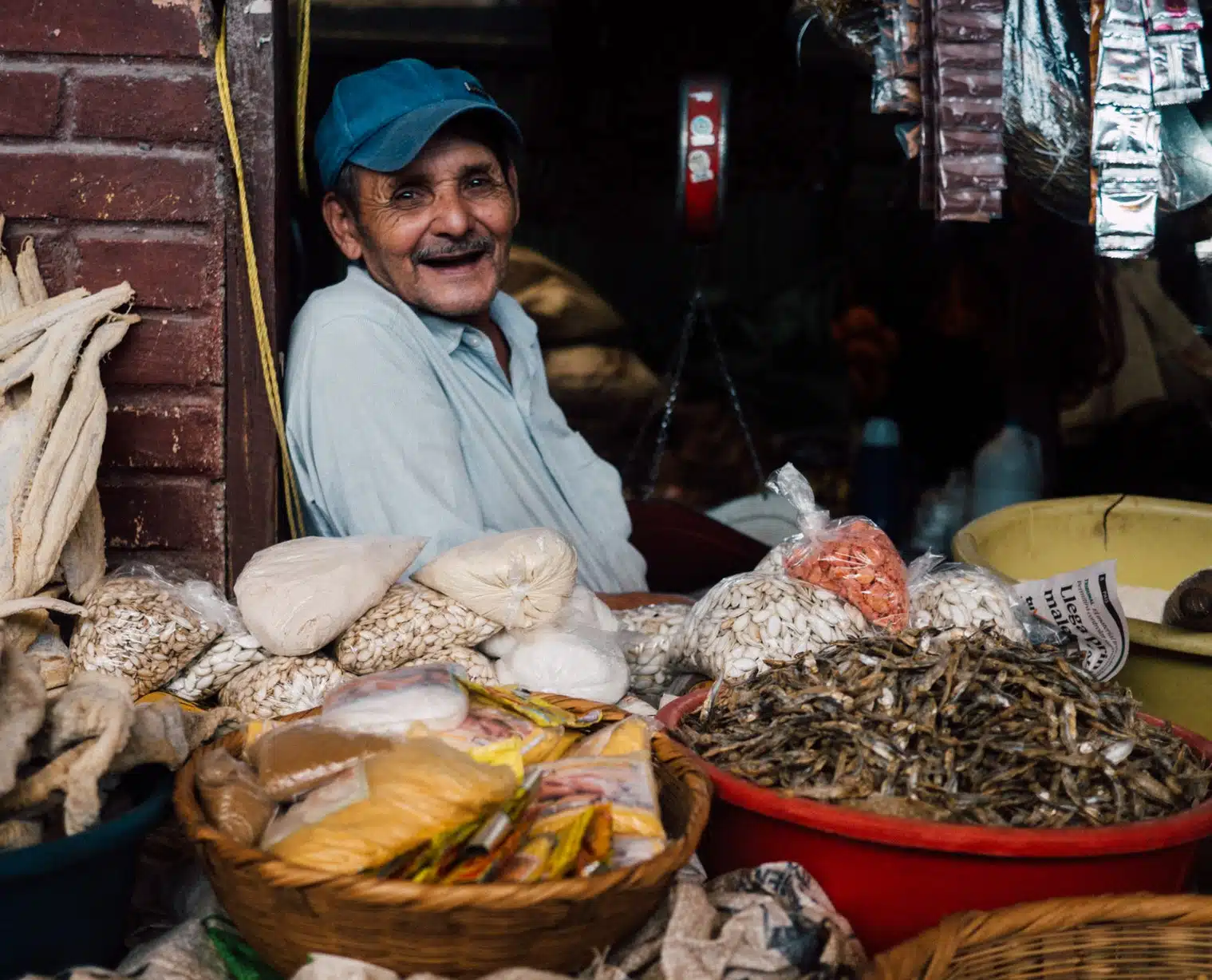 Like all other holiday destinations, there's no end of bars, cafes, and restaurants in and around Central America. Alongside colourful cocktails, tasty treats, and five-star meals, many spots in Central America are known for their street food often offered at markets or from street vendors.
If you're after a nibble of traditional Central American food we'd suggest wandering along the busy city streets lined with food carts and stopping for a taste of an enchilada in Guatemala, anafres in Honduras, and vigoron in Nicaragua.
---
Who Should I Travel With to Central America?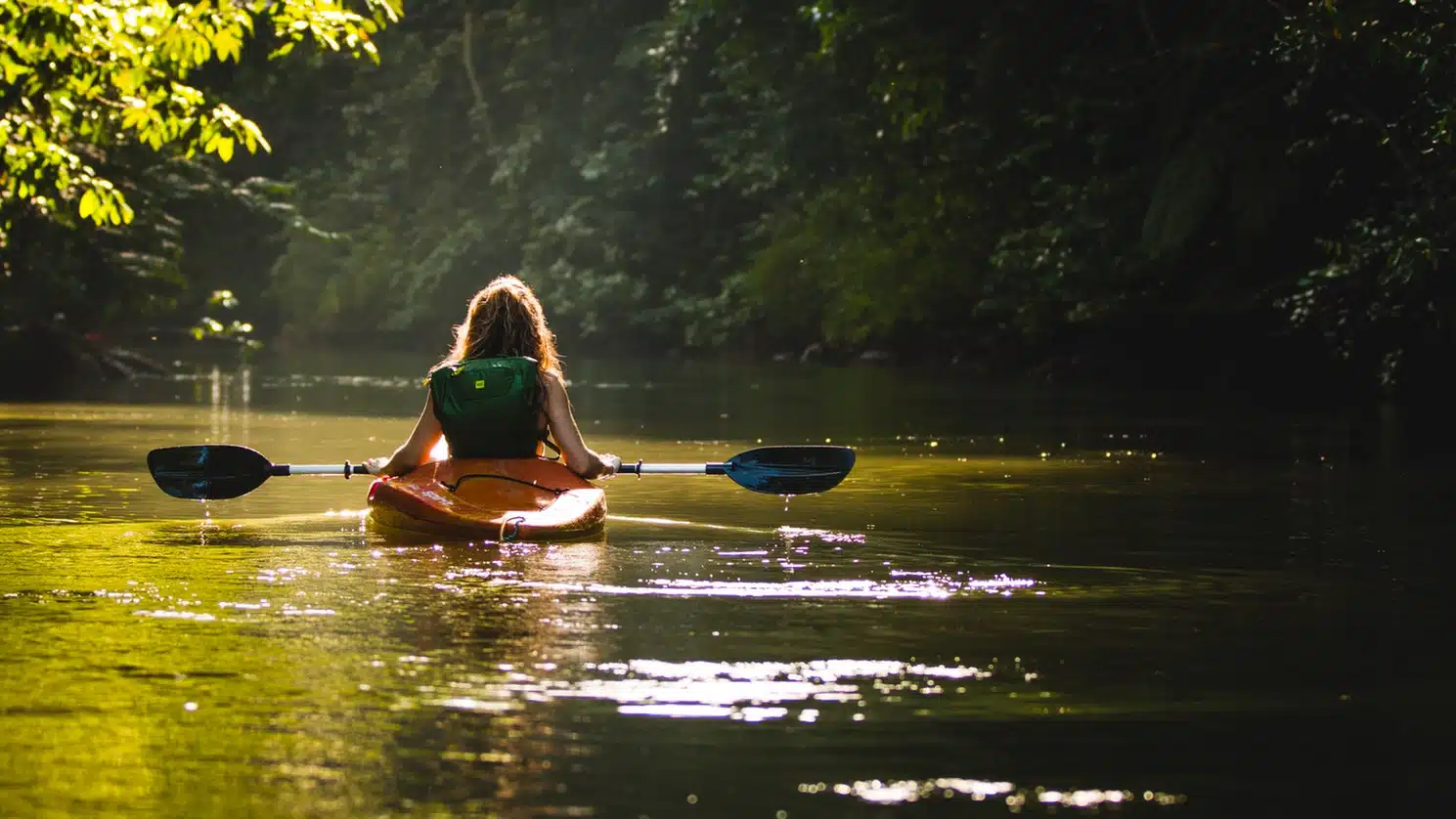 That's completely up to you! While there are a few areas in Central America that have somewhat of a bad reputation in relation to crime, most of the activities available to tourists are suited for lone travellers, families, and for you and your usual travel buddy.
Almost all of the natural wonders scattered across the area cost little to nothing to explore and have a selection of hotels and hostels nearby suited for backpackers and holidaymakers.
Many of the hotels also offer group tours of the surrounding mountains, national parks, and rainforests for those of you who travel solo and would prefer some company from time to time. In regards to the safest place to go in Central America, that would have to be Costa Rica or Panama.
What Should I Pack to Take to Central America?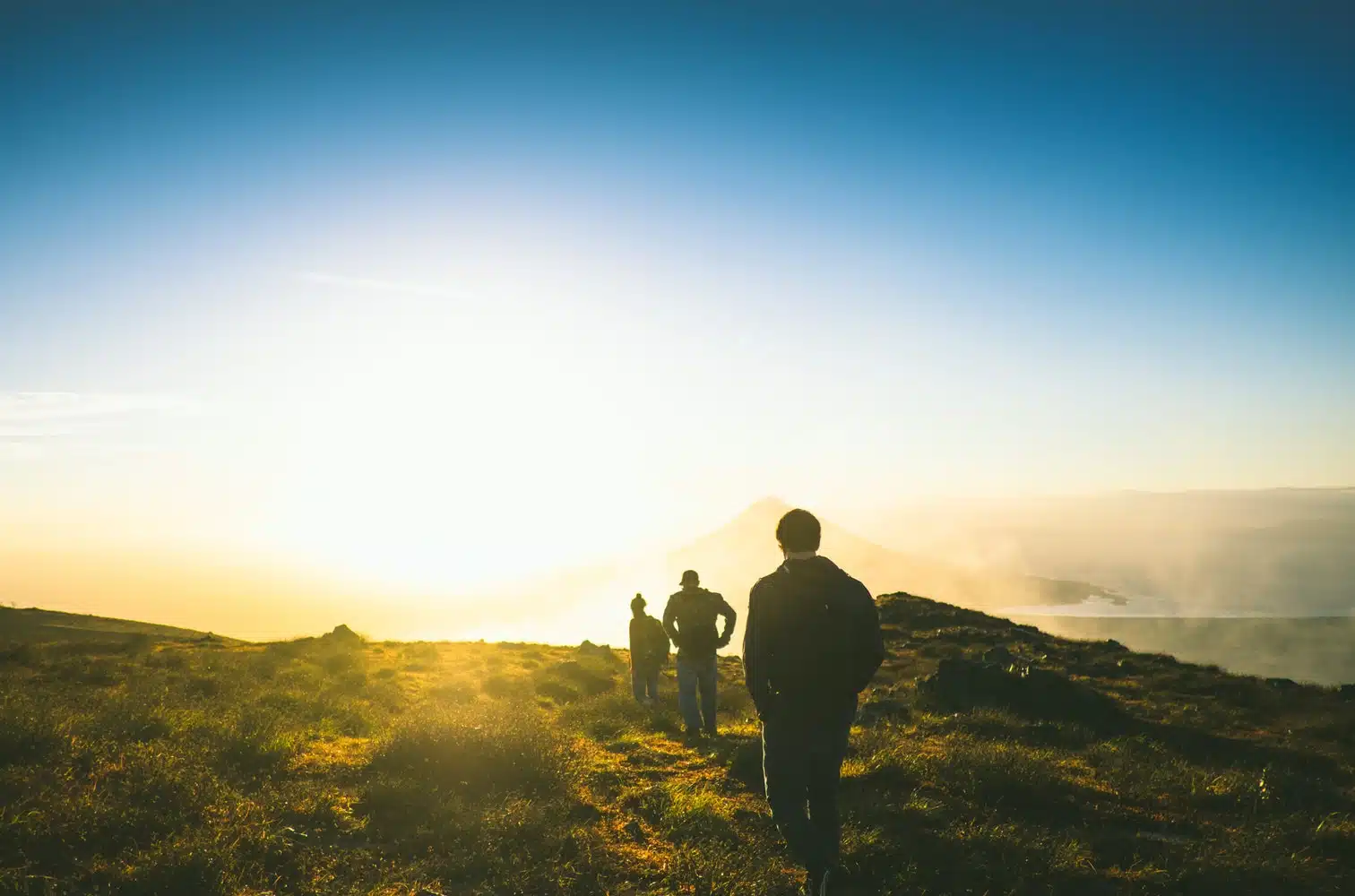 Depending on what time of year you're planning your trip to Central America (whether it be during the dry or rainy season), you'll need to prepare plenty for either the intense heat or tropical storms.
Besides your trusty hiking boots, there's no need to lug all of your usual climbing gear with you as many of the tour groups provide everything you'll need. It's worth checking that you've got the right adapter for staying in Central America to be sure that you can use any electrical items.
If you're unsure of what adapter to bring with you to your trip to Central America, check out our guide of The Best Travel Adapters – complete with a breakdown of which plug socket you will find in each country.
---
Read our full range of travel gear guides and reviews.
---
Should I Go Back to Central America?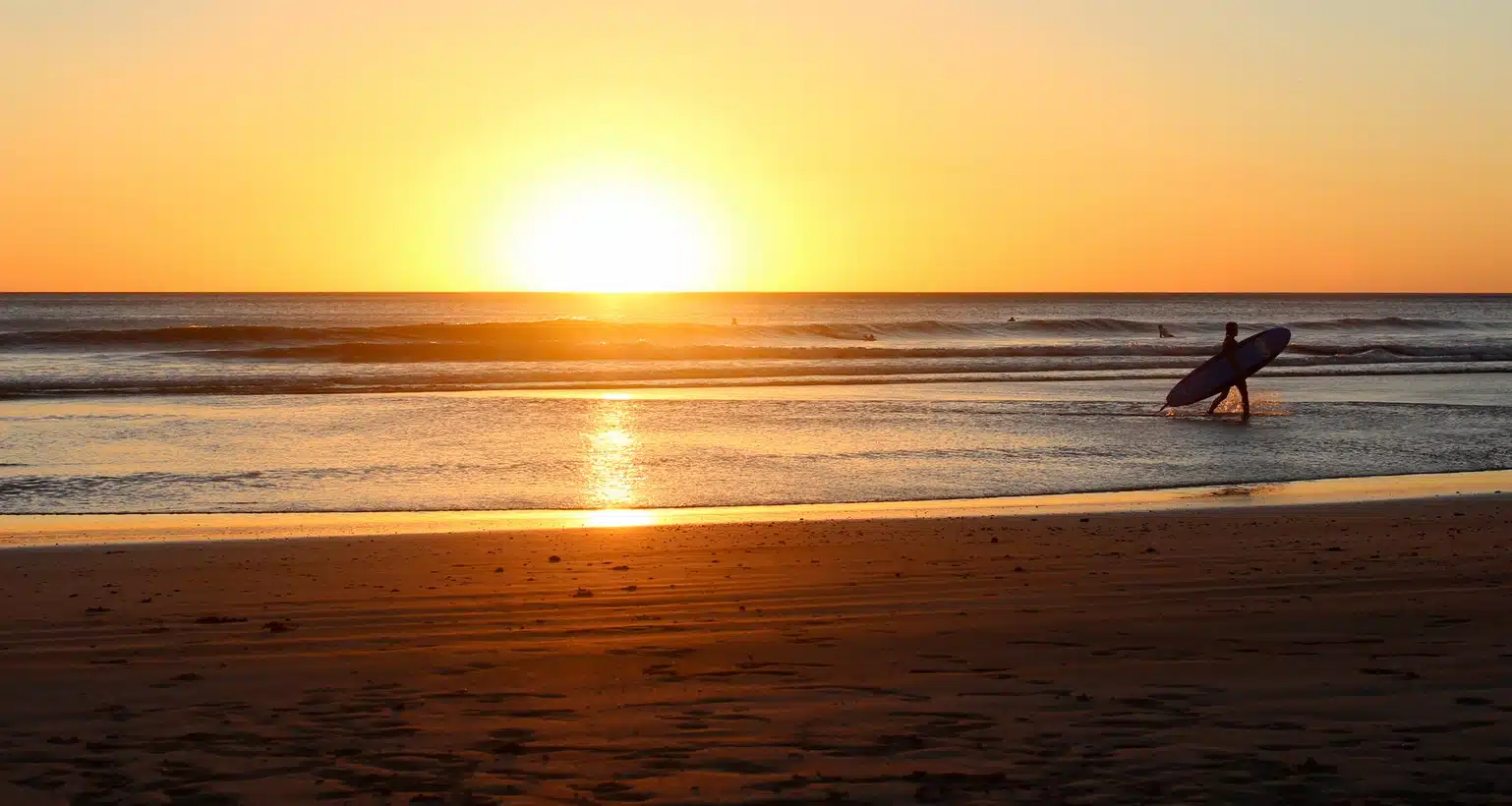 Absolutely! Just one trip to Central America is never quite enough. Now you're more clued up on the best time to visit Central America, along with knowing where some of the top attractions are, where to stay, and what food to try, a second trip to Central America will just come naturally.
We've answered some of the most common questions about travelling to Central America to hopefully have made your trip to the area just that little bit easier.
Love this? Save and share on Pinterest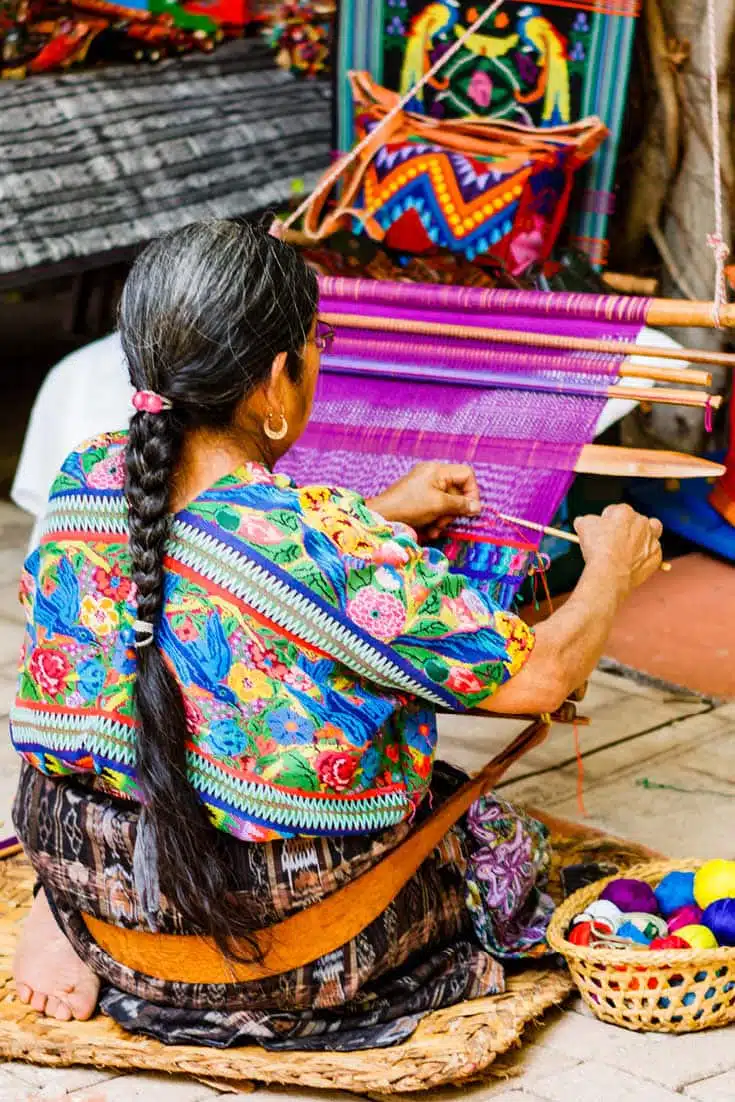 Have you ever been to Central America? We'd love to hear about your experience…share some of your own advice in the comments below!