Discover the top landmarks in Denver – the must-see sights in the Mile High City.
Welcome to Denver, a city that embraces the great outdoors, pairing it with a vibrant cultural scene and more than its fair share of historic landmarks.
From its iconic city parks to grand architectural feats, Denver's landmarks offer a unique glimpse into the city's past, present, and future.
So, buckle up and let's delve into Denver one landmark at a time!
Famous Landmarks in Denver
Red Rocks Amphitheatre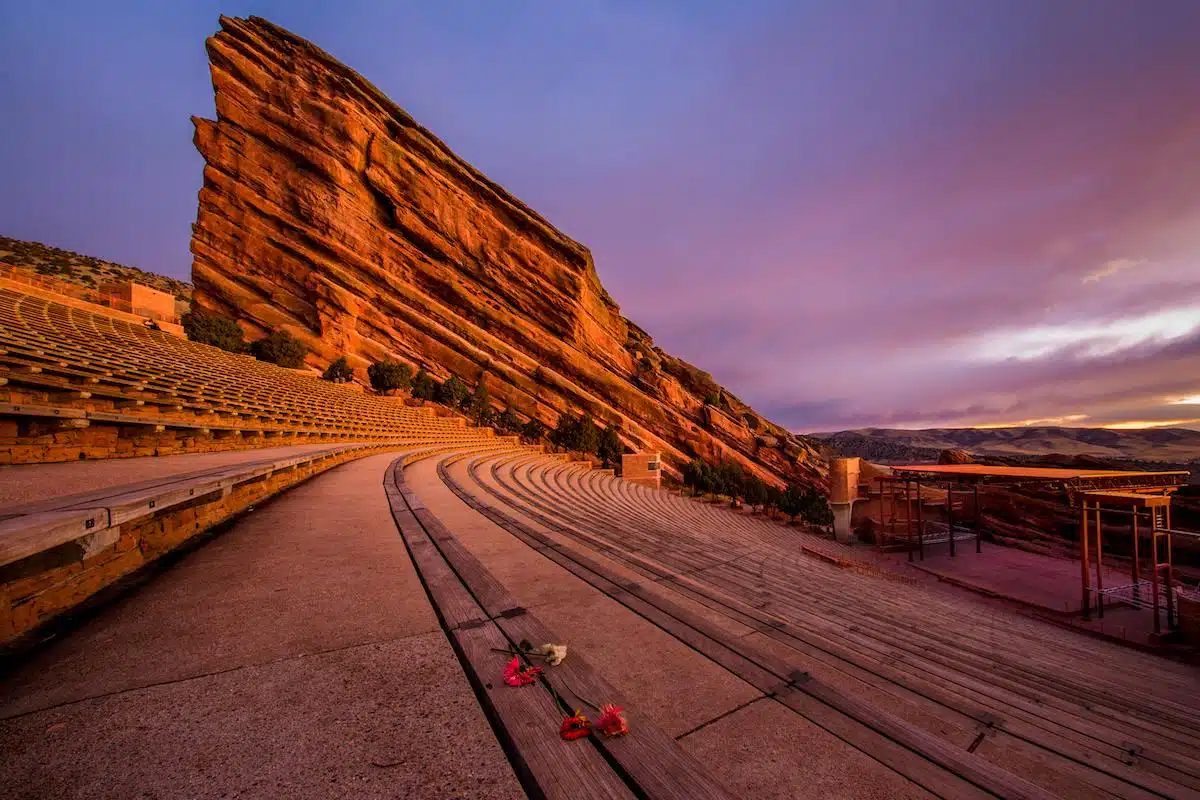 Want to visit a natural amphitheatre where the sound is so famous that it's played host to legendary bands like the Beatles and Grateful Dead? Add the Denver landmark Red Rocks Amphitheater to your list of things to do in the Mile High City.

Schedule your trip around a can't-miss concert, or just drive 20 minutes southwest and visit the park for some hiking and sightseeing. The striking natural amphitheatre is worth visiting for a raucous show or simply looking out at the Denver skyline and the Rocky Mountains and reflecting in silence.
Top Tip: Take a shuttle if you're attending the concert to avoid parking delays or expensive Uber rides.
Denver Union Station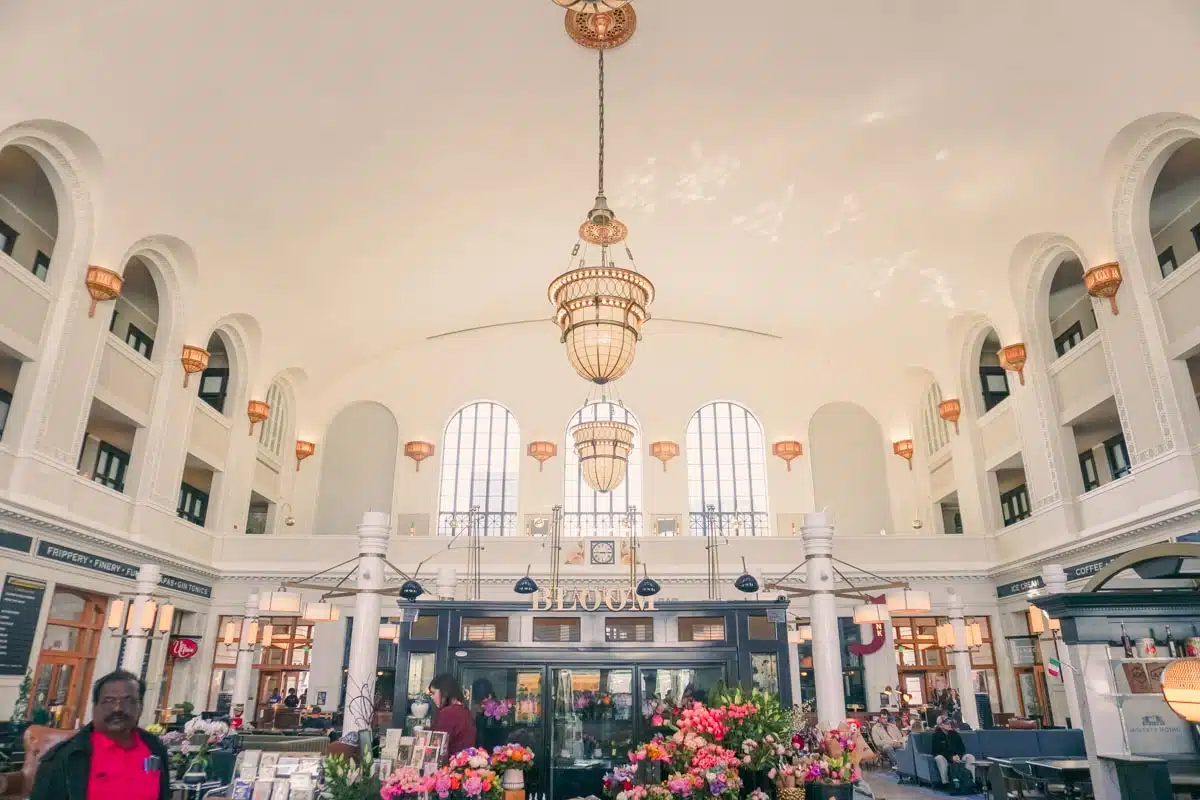 If I told you to add a train station to the list of iconic places in Denver you can't miss, you might give me a second look. Trust me, you need to add Denver Union Station to your Denver itinerary.

Union Station is a great example of historical Denver meeting the modern era, with some of the city's best dining, drinking, and shopping within the 100 + year-old building. It also hosts a popular farmer's market on Saturdays from 9 am to 2 pm during the summer and fall.
Top Tip: You can stay in one of Denver's best hotels without even leaving the station at The Crawford Hotel.
Colorado State Capitol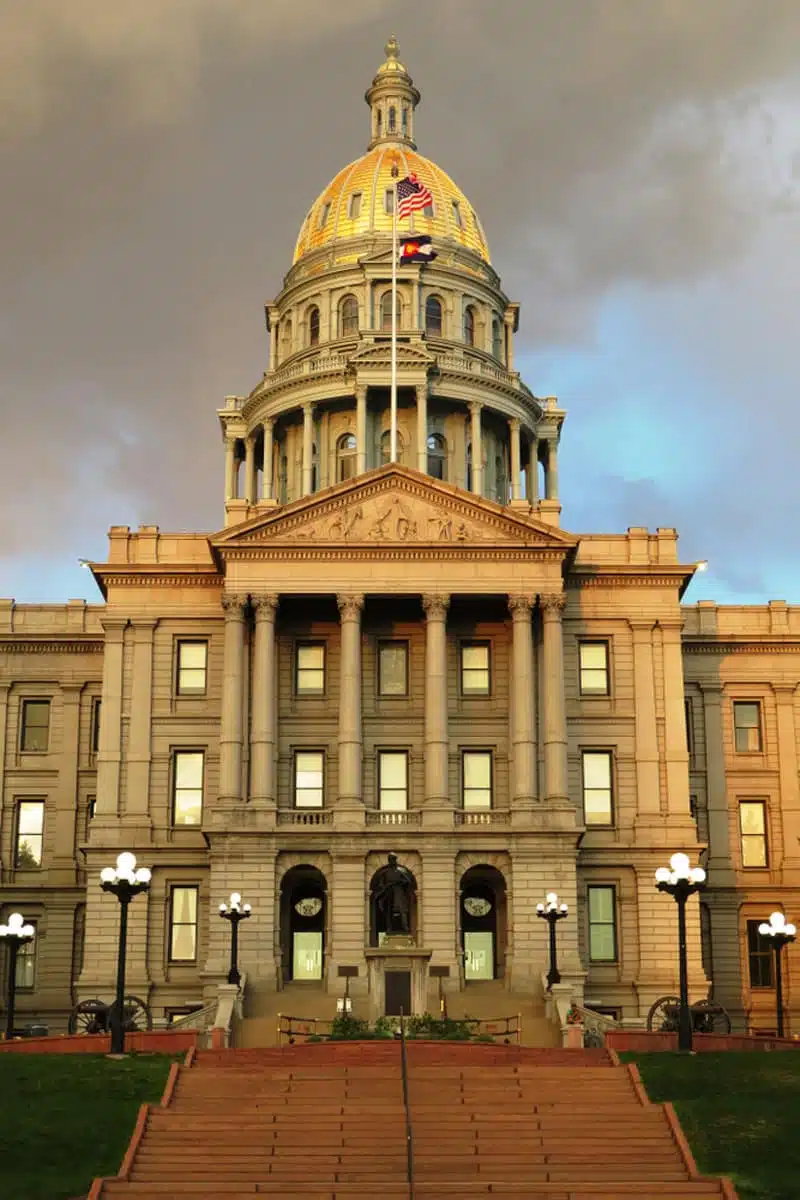 If you see a resemblance between the Colorado State Capitol and the Capitol of the USA, it's no accident.

The grand white facade, highlighted by a towering golden dome, is an impressive landmark and one of the most historic buildings in Denver. But inside is where architecture enthusiasts really nerd out.

Look along the base of the columns, and you'll notice a pink marble-like stone. Pay attention.
One of the most famous buildings in Denver is also the only place in the world you'll find the rare pink onyx columns, and it's well worth a visit for that reason alone.
Denver Art Museum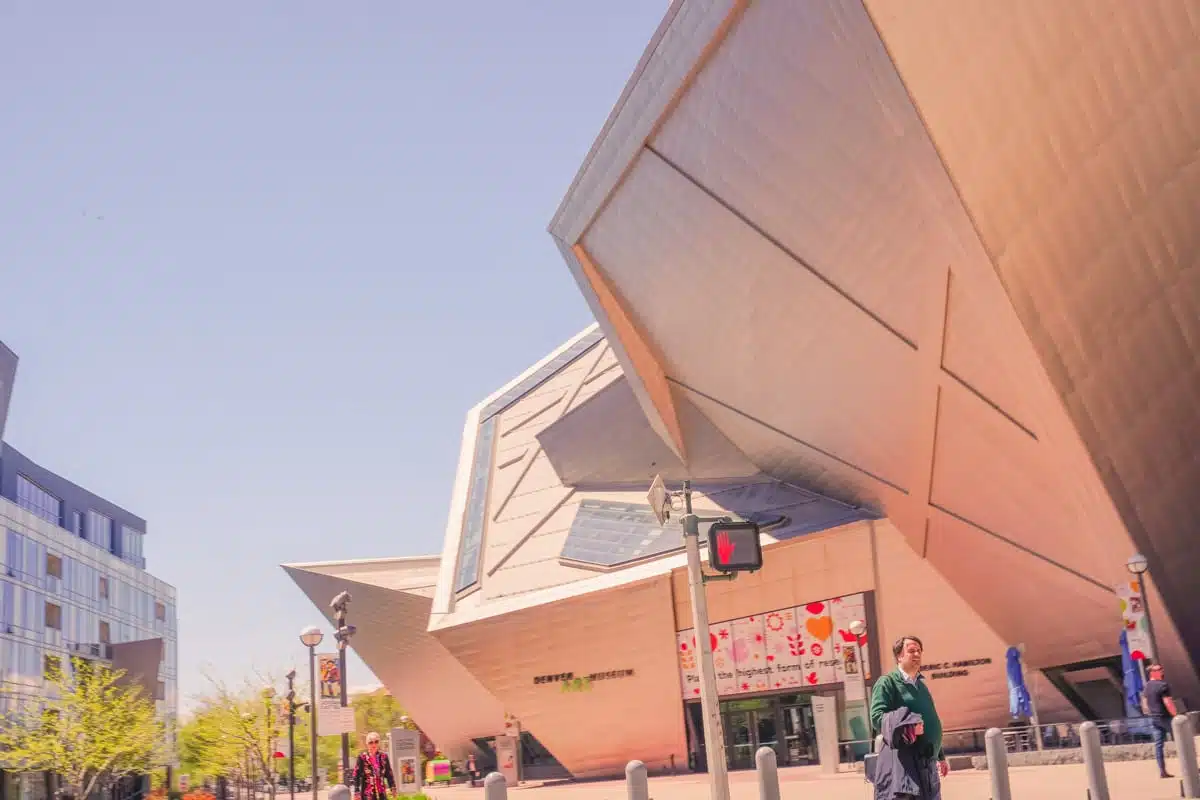 Looking for Denver's famous landmarks where you can learn about the local culture? Denver Art Museum is a great choice to spend a few hours learning about the history and culture of Colorado and beyond.

The main draw inside is the collection of Native American artwork. You can visit the Indigenous Arts of North America Galleries right now, which feature over 18,000 pieces, including masks, paintings, and sculptures from ancient to modern times.
Denver Botanic Gardens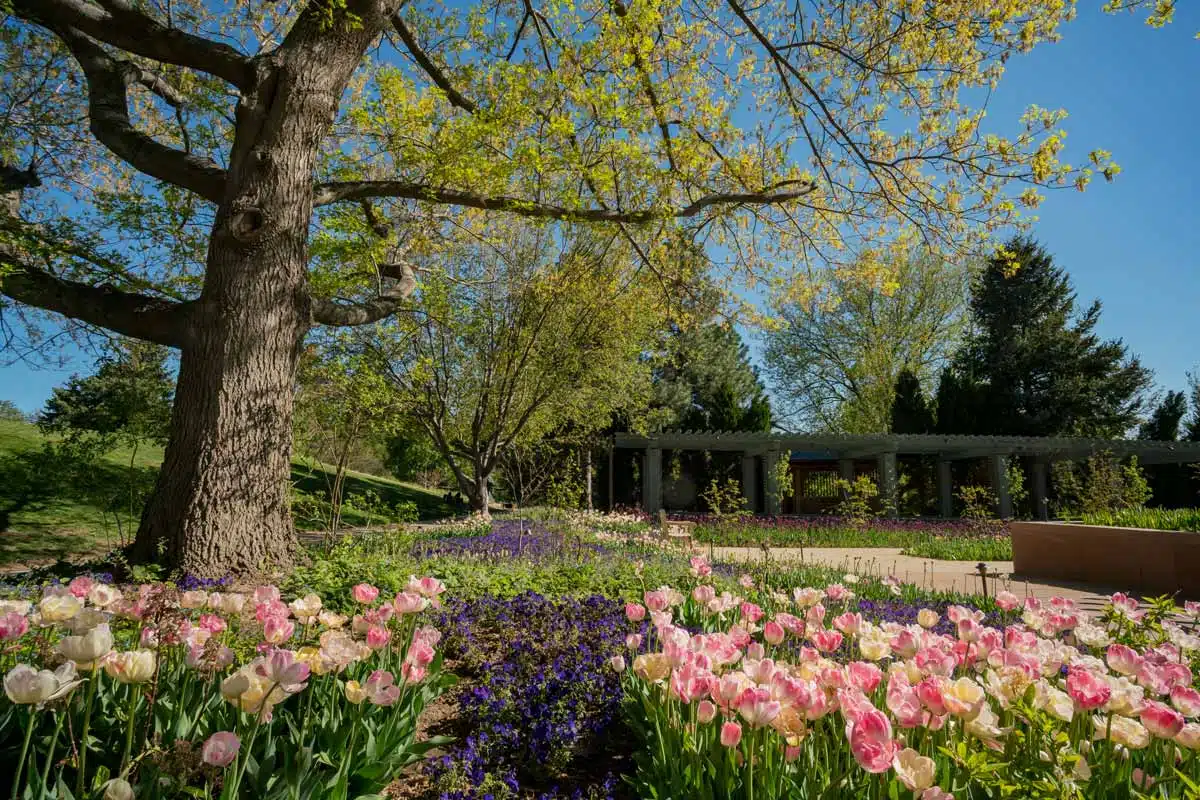 Cheesman Park is one of the most vibrant neighbourhoods in Denver, filled with storied mansions, a large LGBTQ+ population, and the gorgeous open space of the park itself.

Inside the park, you'll find one of the most popular landmarks in Denver, the botanical gardens.

Denver Botanic Gardens is a wonderful place to spend a few hours strolling the aisles of lavender, roses, and lilacs. It's also home to some of the city's best summer entertainment, with excellent concerts and events.
Top Tip: Check the calendar in advance to reserve tickets for any summer concerts you may want to see.
Larimer Square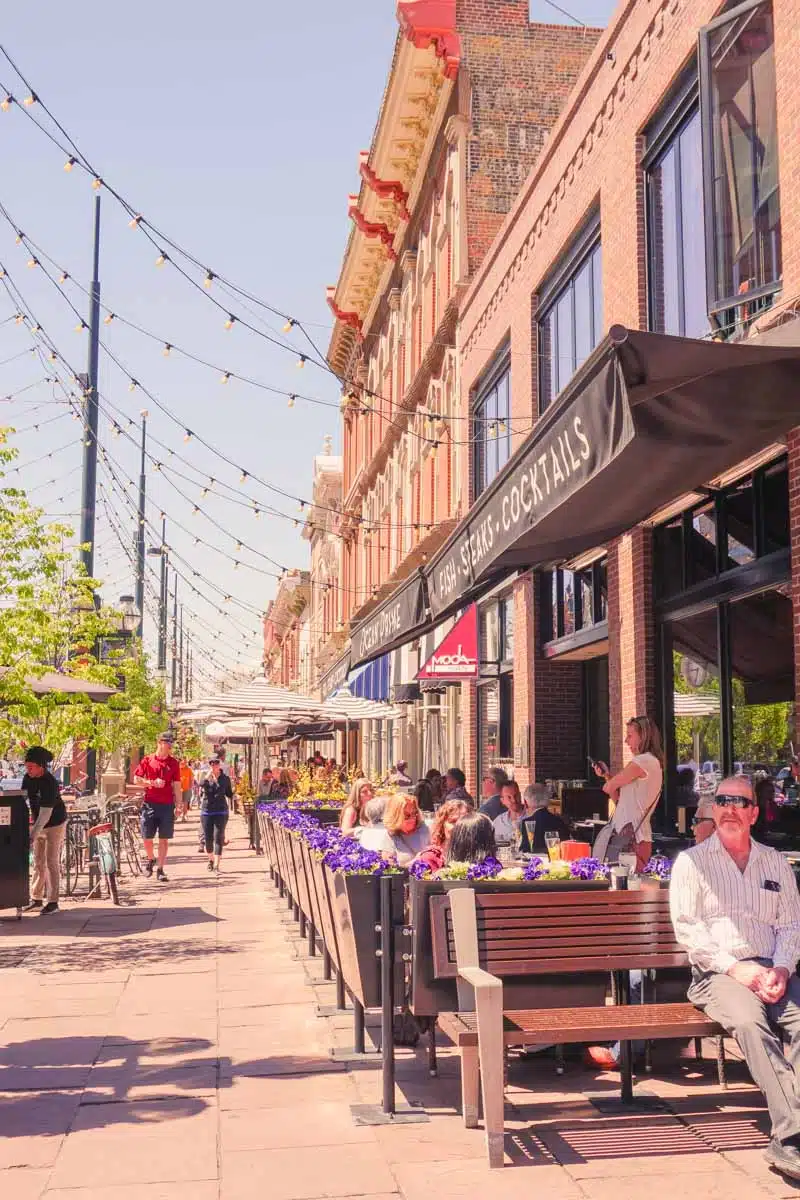 Looking for Denver historical sites, you can see on a self-guided walking tour? I got you.

Larimer Square is a wonderful stretch of downtown where you can check out Victorian-style structures and shop, eat, and drink along the way.
Top Tip: Don't miss pizza at Osteria Marco and a cocktail at the literary-themed Roosevelt.
16th Street Mall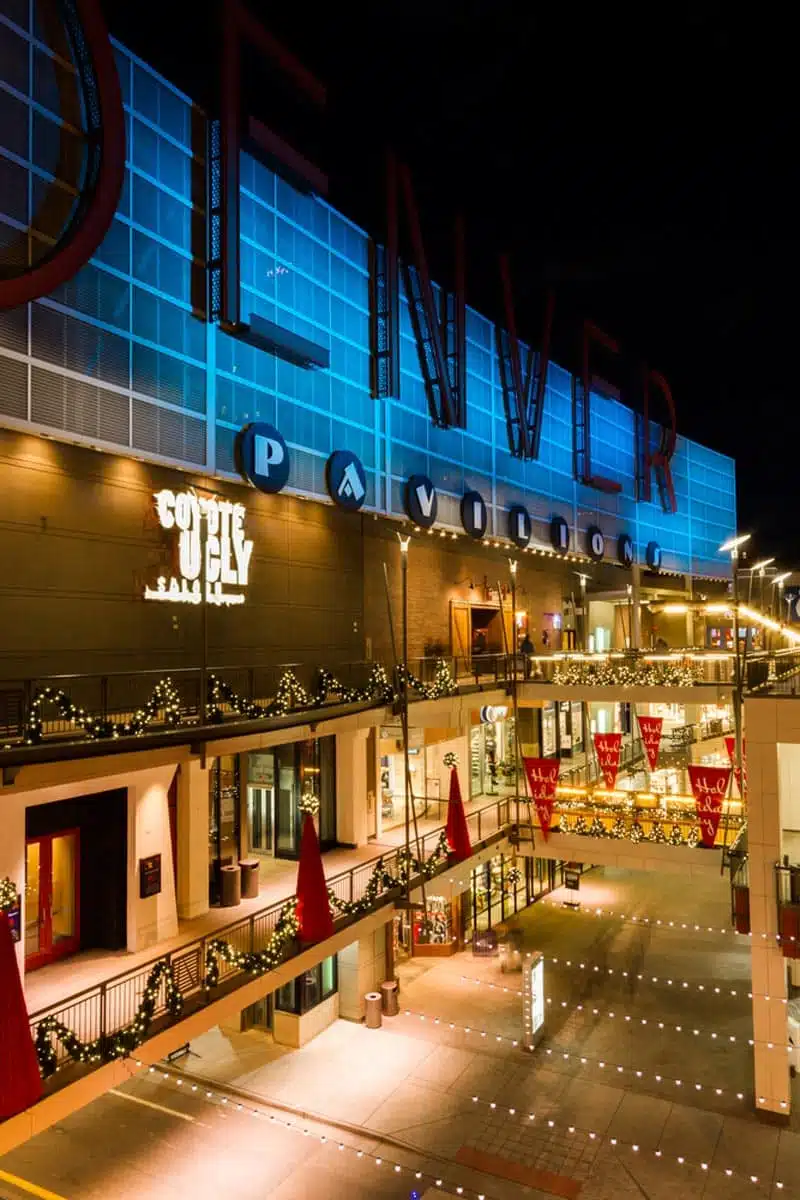 One of my favourite things about Downtown Denver is that it's extremely walkable, with many neighbourhoods and districts offering hours of entertainment you can access on foot.

The 16th Street Mall is one of Denver's iconic landmarks and a perfect place to spend an hour or two on foot checking out the shops and restaurants along the 1+ mile stretch of the downtown promenade.
Denver Museum of Nature & Science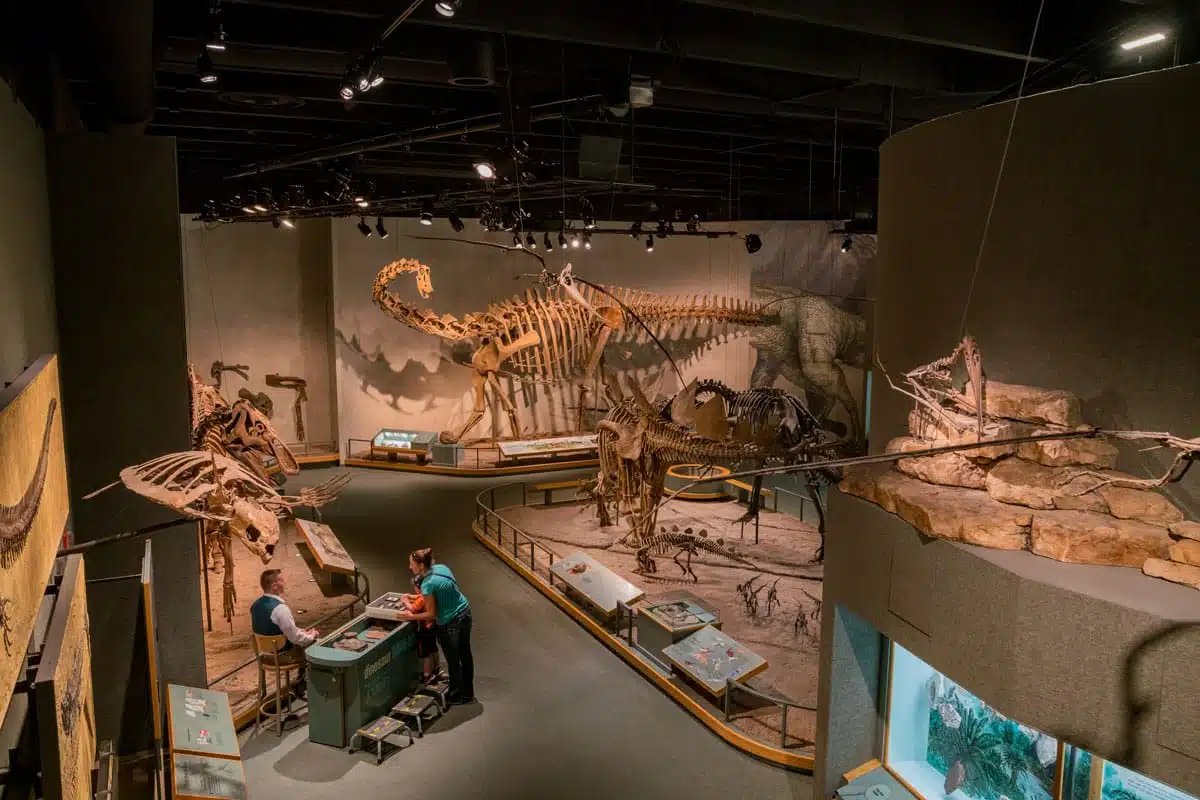 Looking for Denver landmarks you can enjoy no matter your age or interests? Denver Museum of Nature & Science is a popular science museum in the heart of City Park worth visiting.

It's also one of the most important Denver historic sites, with archeological findings that impacted the scientific community worldwide.

From discovering extinct species to helping change our understanding of when humans first lived in North America, the Denver Museum of Nature & Science has helped change our impression of the world.

You can see some of the important discoveries just outside downtown Denver, and it's a great activity on a rainy (or snowy) day.
Denver Zoo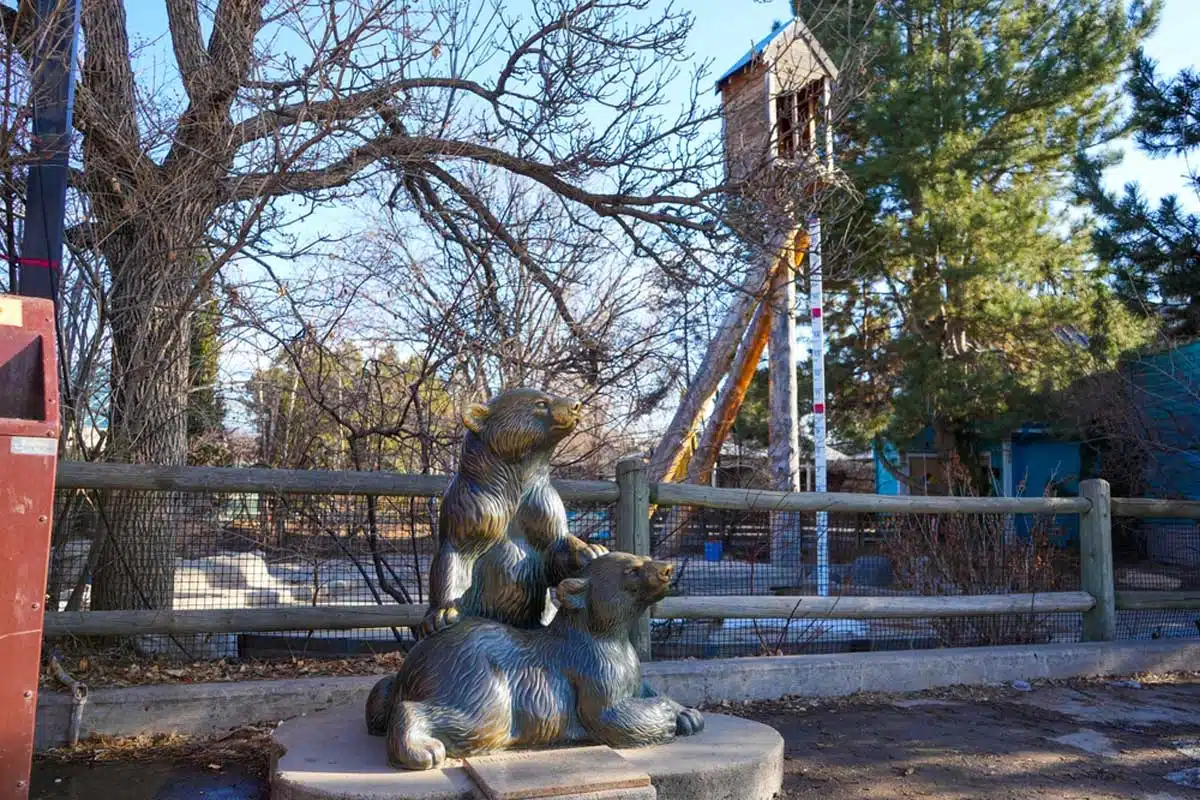 The Denver Zoo also sits in the heart of City Park and is one of Dever's historic landmarks worth checking out on your trip.

There are 500+ animal species, an exciting predator exhibit, and plenty of fun sights to see for casual and serious nature lovers.

But the seasonal events are also worth paying attention to, and range from Wild Workouts in the morning to Adulting With the Animals, where you can enjoy the zoo before and after families with children start crowding the pathways.
Molly Brown House Museum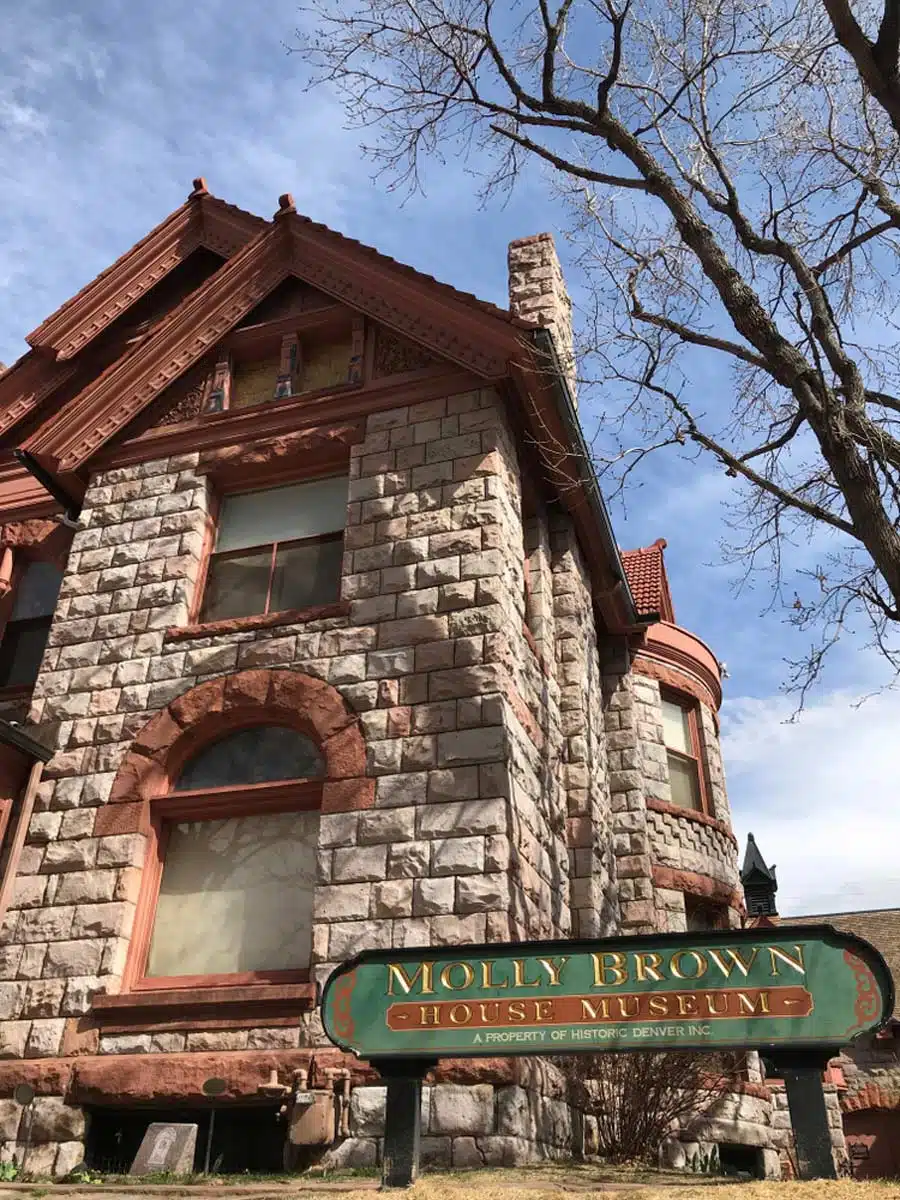 Margaret "Molly" Brown is a famous historical figure who survived the sinking of the Titanic (remember the woman who was played by Kathy Bates? That was her) before living in Denver and becoming an important philanthropist and activist.

Her accomplishments included being a pioneer in politics (as one of the first women to campaign for the Senate) and being a leader in fighting for women's voting rights.

You can learn more about her life and home at this fabulous Denver landmark.
Empower Field at Mile High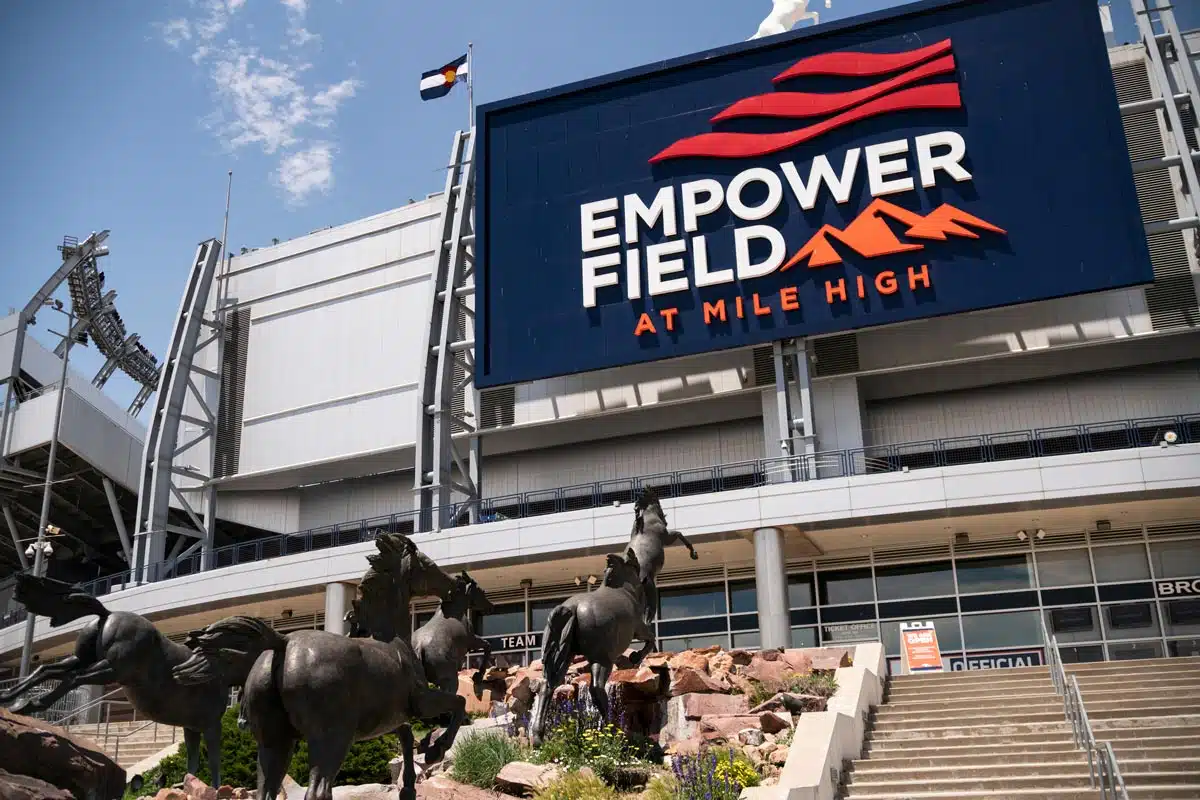 Attending an NFL game is an experience everyone should try when visiting the USA. Whether you're a casual observer or a hardcore American football fan, seeing where the Denver Broncos play ranks right up at the top of things to do in the city.

Built in 2001, the stadium still turns heads for its uniquely curved upper deck, gorgeous views of Downtown Denver and the Rocky Mountains nearby, and an impressive seating capacity of over 75,000 fans.

If you find yourself in Denver between September and January, check the schedule to see if the Broncos are in town. If not, look at the upcoming concert lineup, as they host some of the biggest names in American music.
Coors Field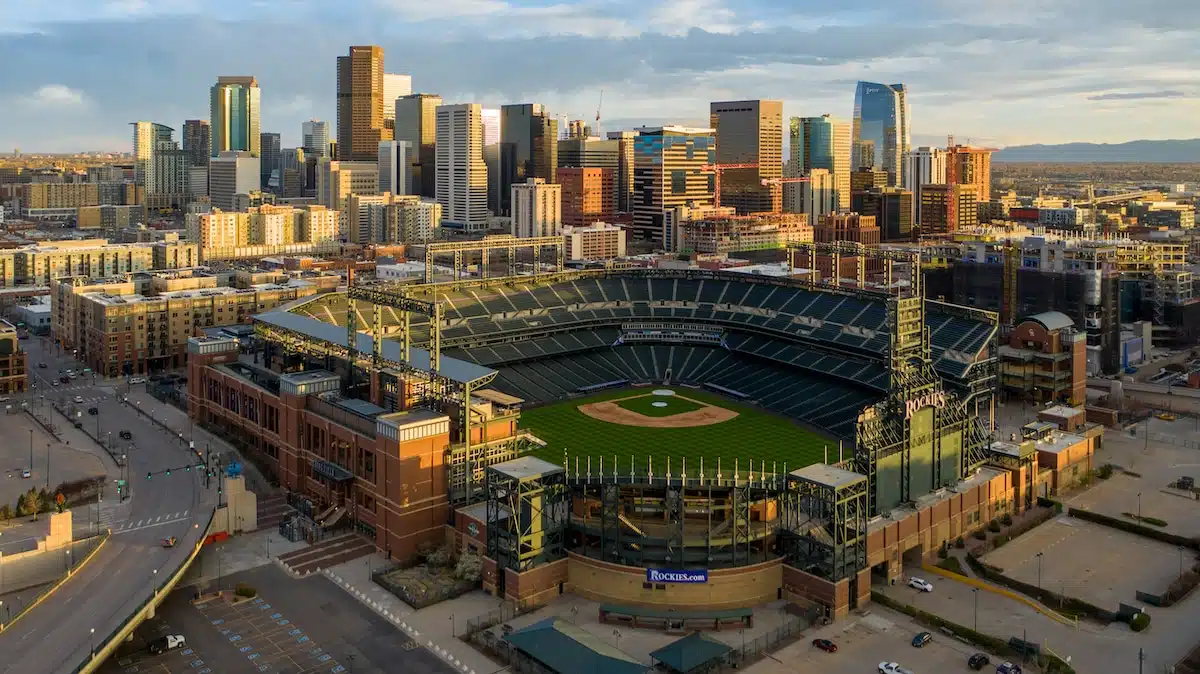 Located in the heart of Downtown Denver, Coors Field is another sports arena you won't want to miss when visiting the Mile High City.

Baseball season arrives just in time for the nicest days of the year in Colorado, so pack your sunglasses, shorts, and jersey to attend a Rockies MLB game.

If it's your first baseball game in the USA, of course you'll want to try a hot dog. But things like the smash burger, BBQ mac and cheese, and elk jalapeno cheddar dog are more exciting food options in the park.
Denver Mint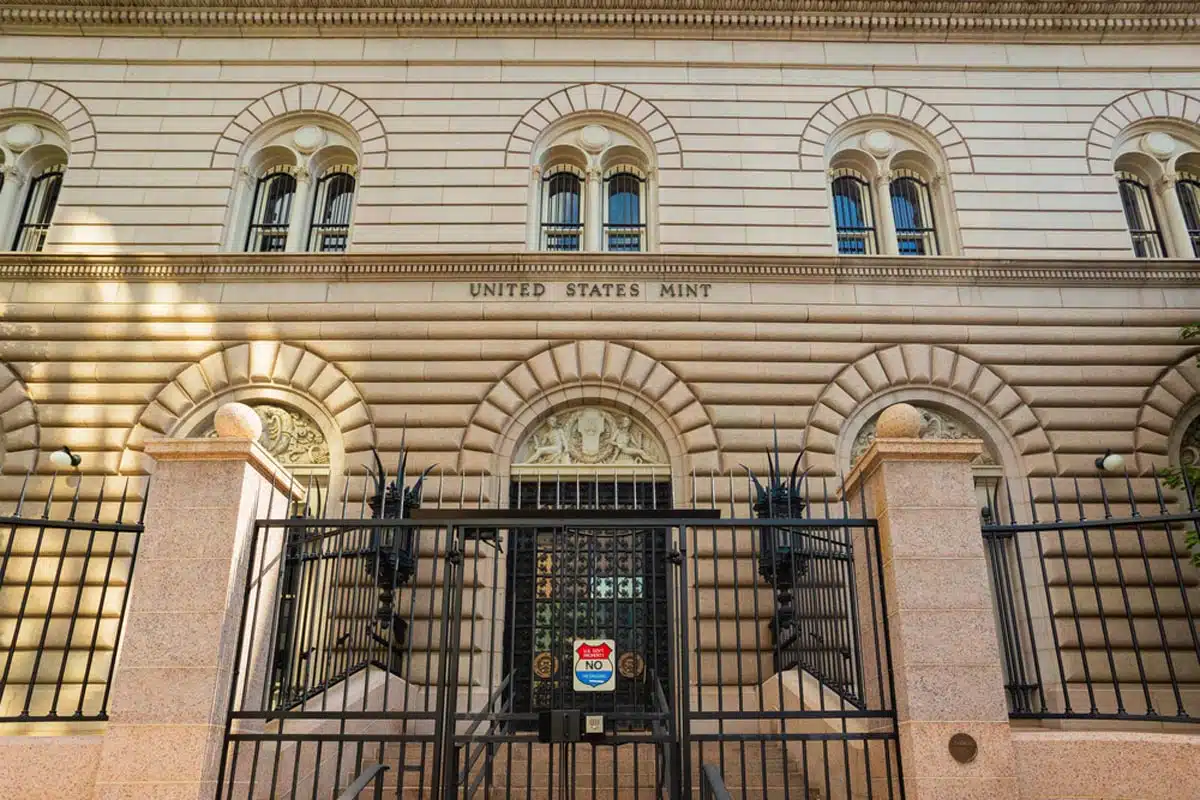 Denver Mint is one of just four US mints operating today and one of the top attractions in Denver. The longstanding mint has produced US currency for over 100 years, first opening in 1906.

You can take a tour, but you'll need to show up at 7 am Monday through Thursday to get same-day tickets. There are several tours each day, but you'll need to take the one you're assigned – they are limited.
Top Tip: A trip to the gift shop is worth going down to the landmark near Civic Center for, where you can take home a souvenir like collectible sets or uncirculated coins.
Denver Center for the Performing Arts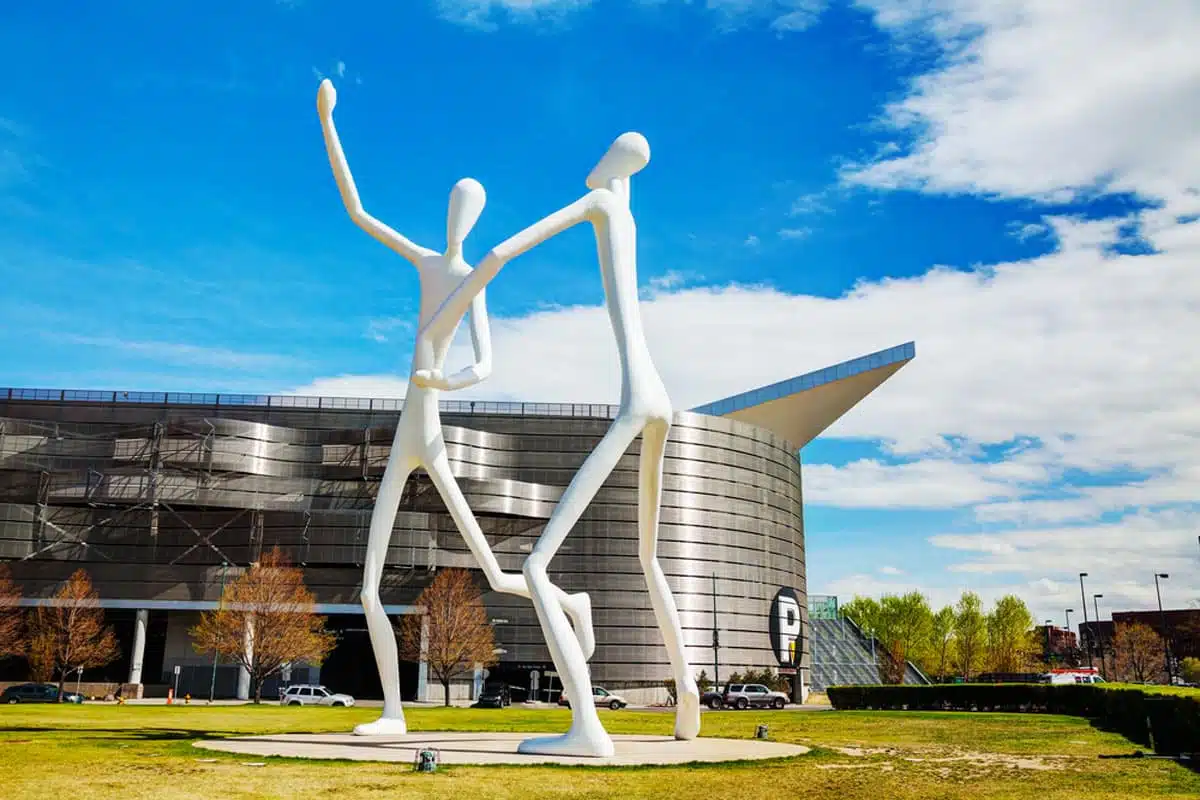 Want to check out a Broadway play without heading 1500+ miles to New York City? Check out the Denver Center for the Performing Arts, where you can see renowned stage performances of modern classics like Beetlejuice, The Book of Mormon, and Tina – the Tina Turner Musical.

It's one of the largest venues of its kind and well worth adding to your must-see list of Denver landmarks.
Denver Public Library: Central Library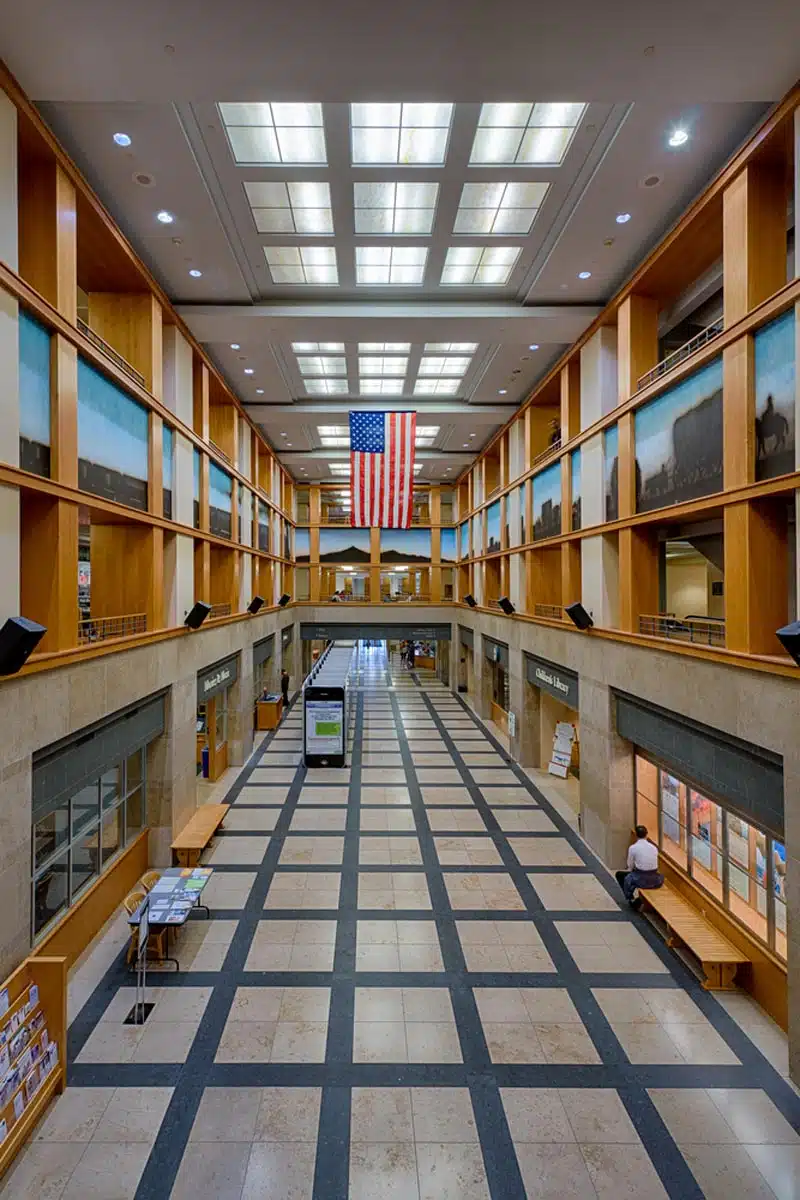 I have a soft spot for libraries, and the Denver Public Library: Central Library is no exception.

With multiple floors of books, movies, music, and a museum, the famous Denver landmark designed by starchitect Michael Graves is a perfect location to add to your Denver itinerary.
Top Tip: The library is closed on Fridays and Saturdays, so plan your trip accordingly.
Meow Wolf Denver | Convergence Station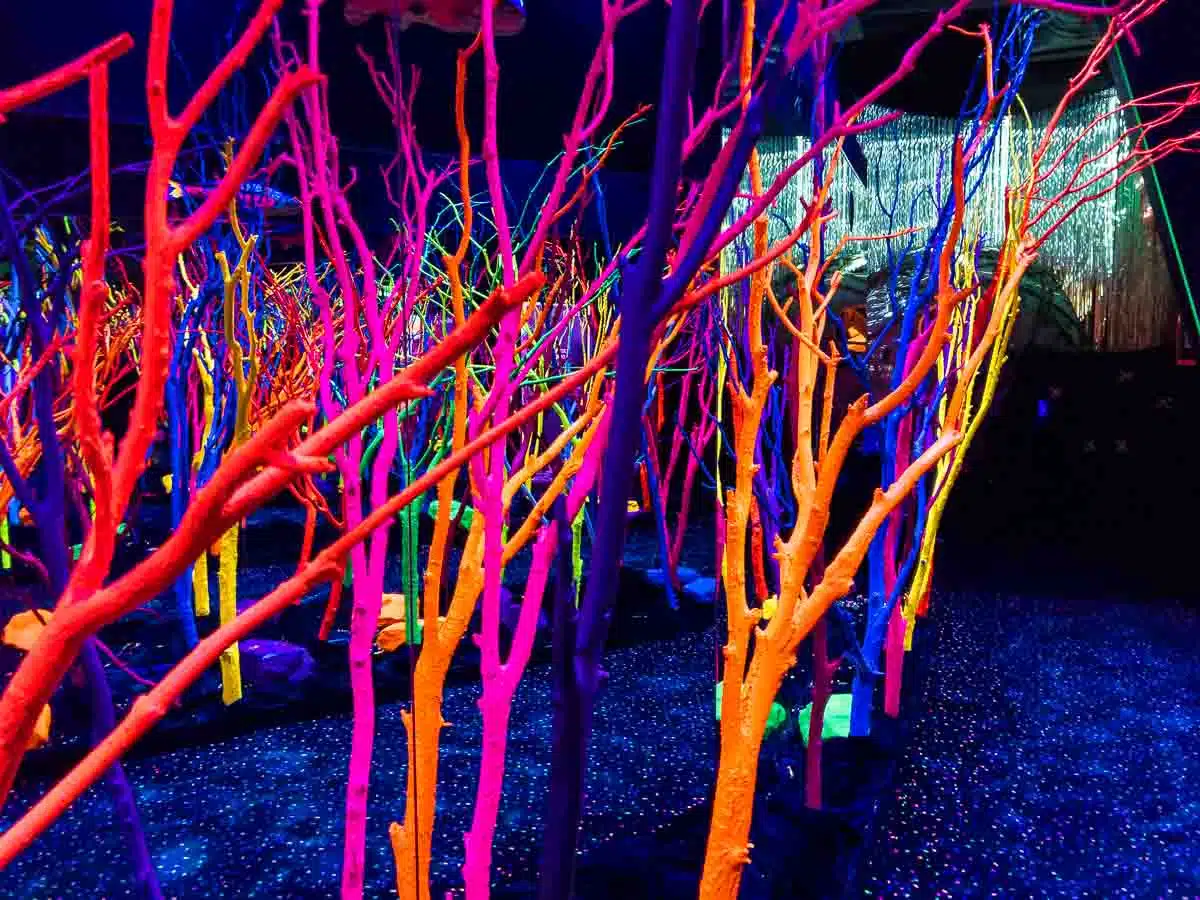 One of the newer Denver monuments, and one that may (or may not) be around for decades to come, Meow Wolf Denver | Convergence Station is surely one of the most interesting landmarks in Denver.
It's billed as the largest permanent exhibition in the Meow Wolf collection (there are three total) and the immersive art gallery is a must-visit when travelling to Denver for the unique sculptures, bright lights, and out-of-this-world back story.
The Mission Ballroom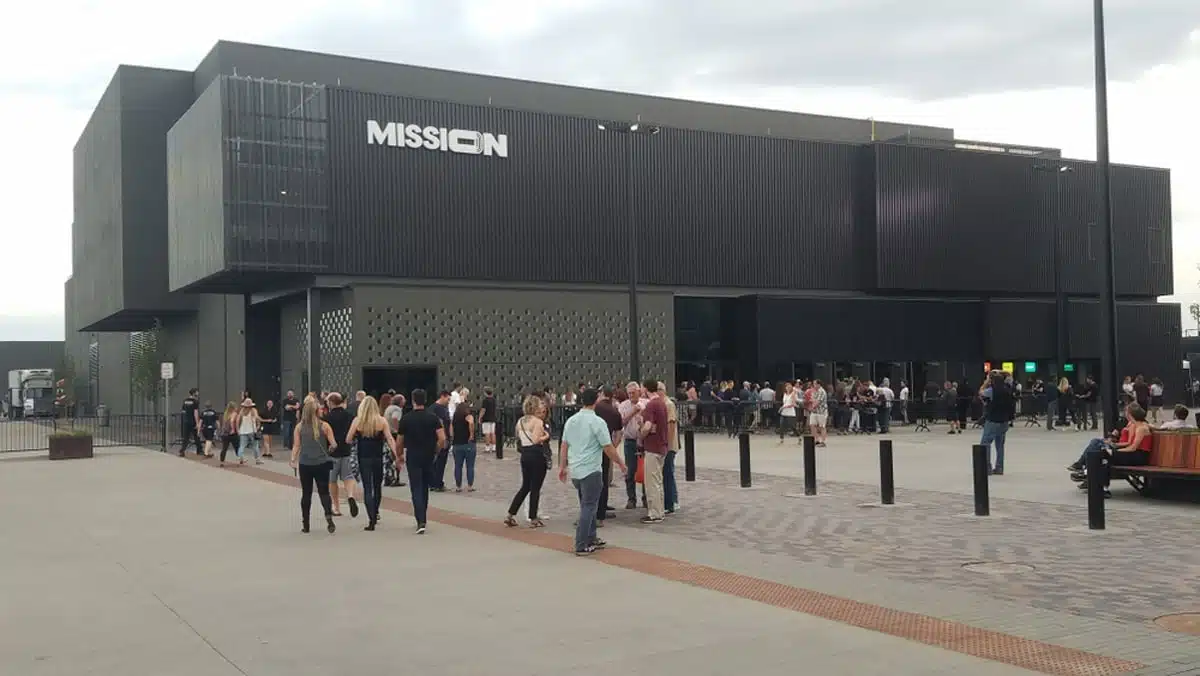 Looking for one of the top Denver landmarks for music? This new building in RiNo is a great place to check out live music and events when visiting the Mile High City.

It's a medium-sized venue at just 4,000 seats but is home to some of the most exciting events in the city.

Upcoming concerts include Cypress Hill performing with the Colorado Symphony and The Australian Pink Floyd performing Dark Side of the Moon.
Cathedral Basilica of the Immaculate Conception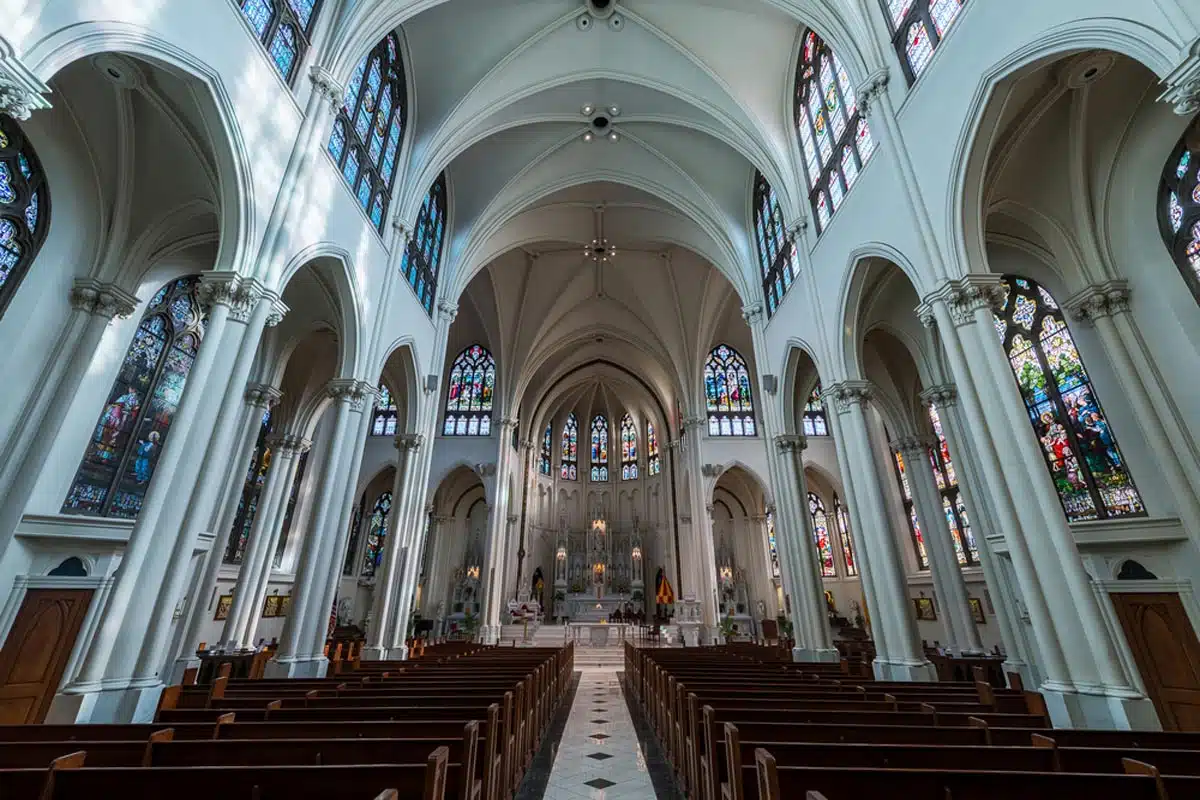 If you find yourself in North Capitol Hill, you'll likely spot one of the more historic buildings in Denver, the Cathedral Basilica of the Immaculate Conception.

The towering spires highlighting the gorgeous Gothic cathedrals are hard to miss. But step inside the large brass doors, and you'll instantly notice the stunning stained glass windows that are a hallmark of this local icon.

Each window was made at the famed F.X. Zettler in Germany before World War II. You won't want to miss a visit here for a piece of Denver (and world) history.
International Church of Cannabis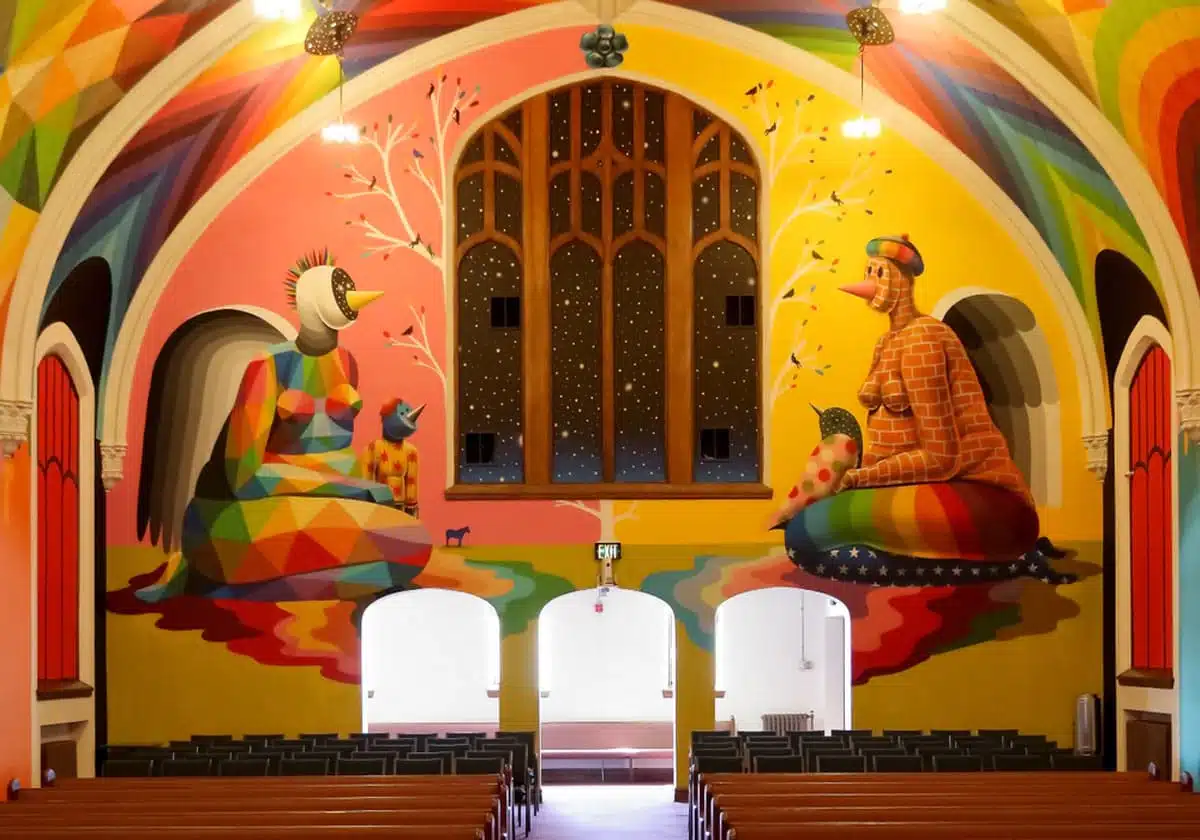 For an entirely different type of church experience, check out one of the more unique attractions in Denver, the International Church of Cannabis.

As the name implies, this church combines worship, reflection, and the famous flower that is known to open people's minds to new thoughts and ideas (when used properly, of course).

Regardless of your beliefs in this type of higher knowledge, stepping inside and checking out the multi-coloured lights and unique brand of religion known as Elevationism is a unique experience you'll only find in Denver.
RiNo Art District Murals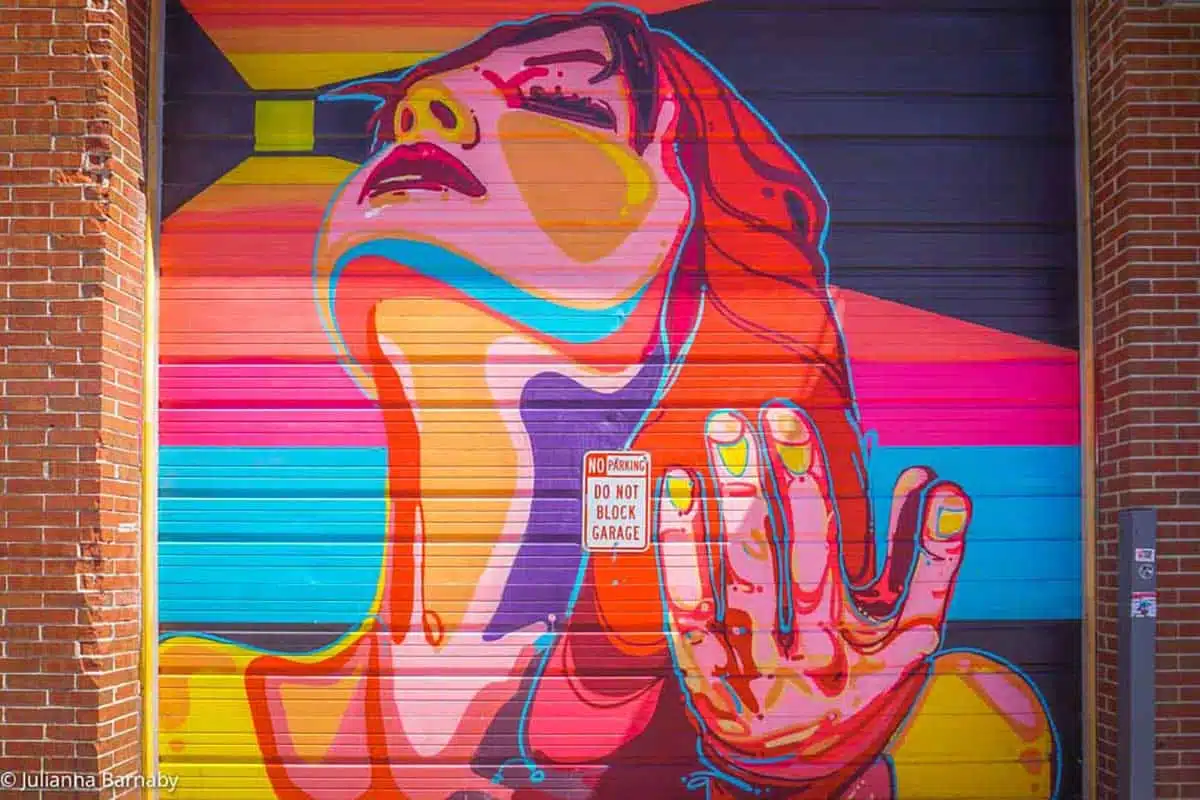 Take a walk through the vibrant art district of RiNo and discover why it's one of the most important sites for street art in the USA. Seriously.

You'll see a mind-bending array of paintings here, with nearly 100 works of art throughout the small but exciting neighbourhood in Denver.

Be sure to also stop by the many cafes, stores, and restaurants and see why it's one of the most popular areas in the Mile High City.
Practical Tips for Visiting Denver Landmarks
Plan at least 3-4 days to see many of the top attractions in Denver.
Historic Denver is full of amazing landmarks that are relatively close to each other. Bring a good pair of walking shoes and a water bottle in the summer.
There are a lot of amazing landmarks and destinations within an hour or two of Denver. Set aside at least one afternoon for day trips from Denver.
Denver Landmarks: Map
Love This? Save and Share on Pinterest