Looking for the best things to do in Yosemite? This incredible national park is filled with gorgeous photo spots and exciting hiking trails, amongst a whole host of other activities to get involved with.
Whether you want to dust off your ski boots and take to the slopes, or if hiking up El Capitan is your ultimate bucket list adventure, it's impossible to be bored in Yosemite.
Scroll on for the best things to see and do in Yosemite National Park.
Oh, and don't worry… it's not all hiking. I promise.
Looking for a hotel in Yosemite? We love the Westin Monache Resort – check rates and availability here.
Best Things to See and Do in Yosemite National Park
El Capitan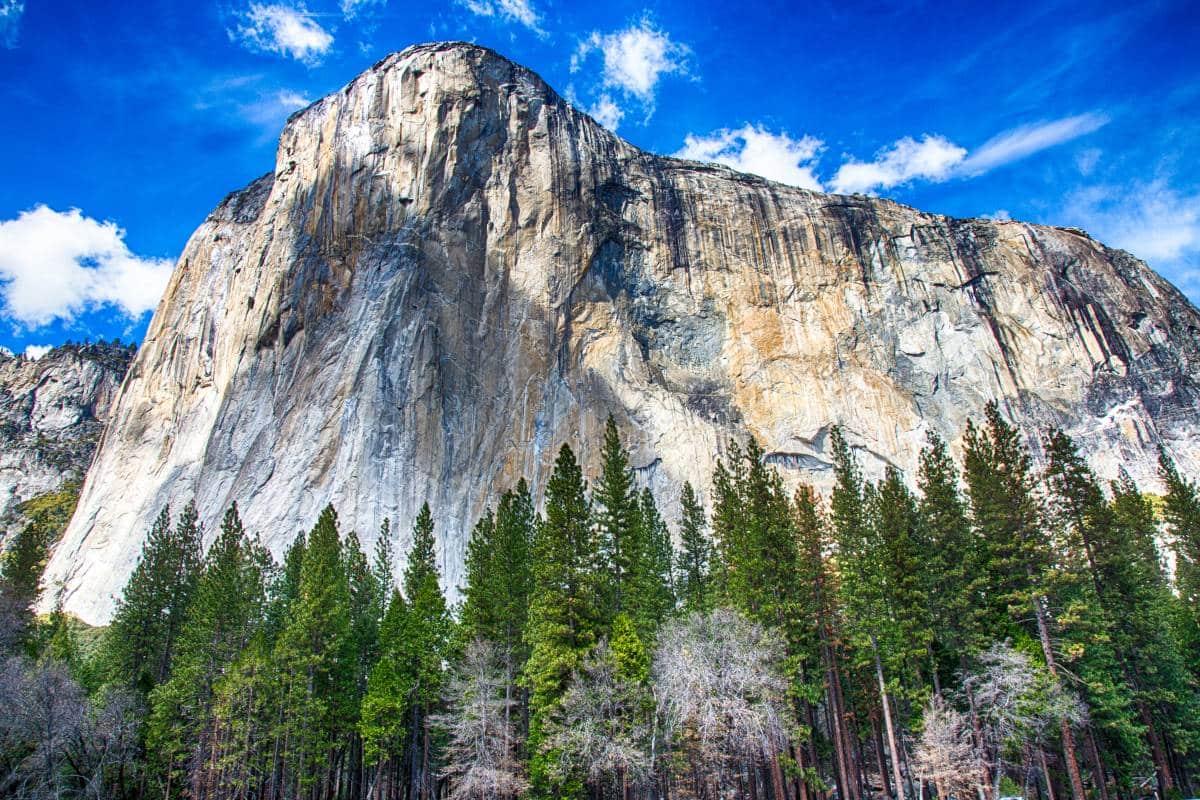 Soaring way above Yosemite National Park is El Capitan, a vertical rock formation standing at 3,000 feet tall.
It's one of the most iconic challenges for hardcore rock climbers (have you ever watched Free Solo? You know, the one where Alex Honnold climbs El Capitan with no rope… terrifying), who embark on pilgrimages across the globe to grapple with the granite beauty.
You'll be glad to know that there are many more chill ways to take in this beauty.
Whether you're a keen rock climber or just want to marvel at this natural wonder, heading to El Capitan is the top thing to do in Yosemite National Park.
Psssst… after that all-important shot? You'll get great views of El Capitan from the likes of Tunnel View and Bridalveil straight.
Mariposa Tree Grove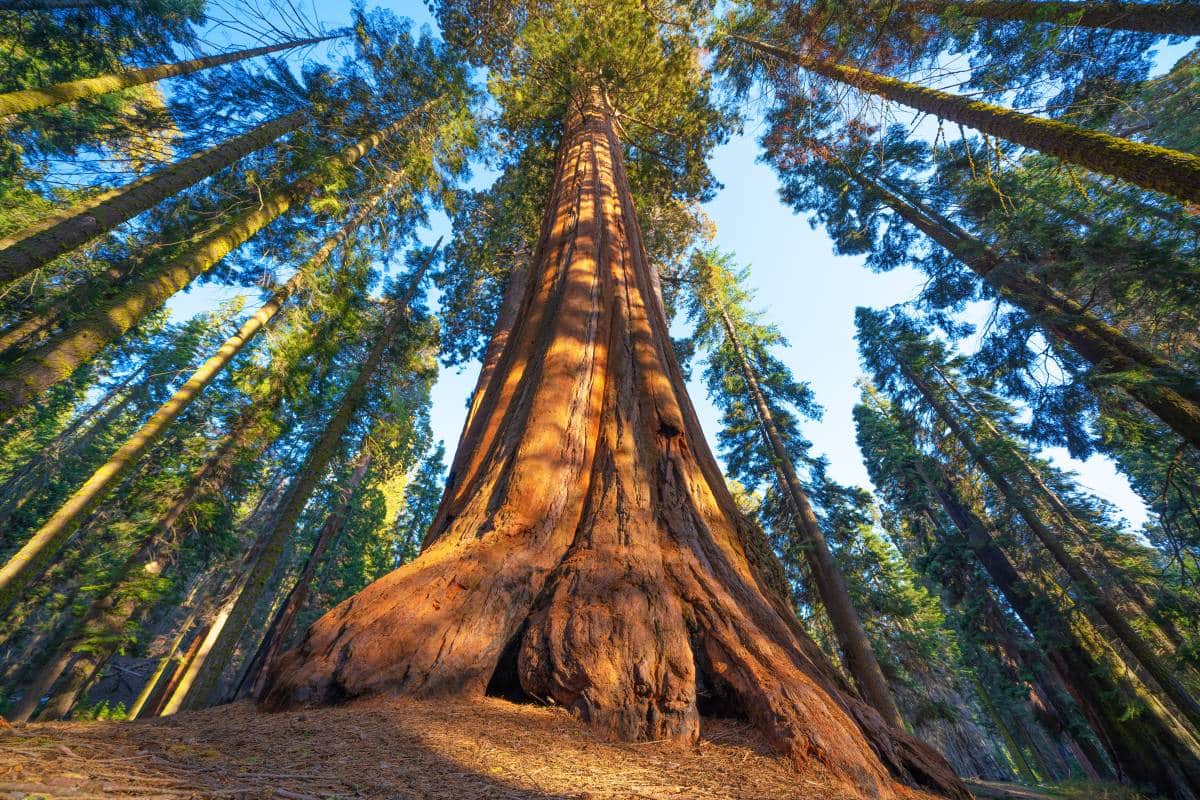 Tucked away in the south of Yosemite Park, you'll find the Mariposa Grove of Giant Sequoias – the largest of all groves in Yosemite, boasting more than 500 skyscraper trees.
In fact, these trees are so old and large that it's believed one might even be over 3,000 years old.
The Grizzly Giant is among the most famous trees in this gang – marked with a rustic signpost, he's rather difficult to miss.
If you're up for a challenge, make your way through the grove and towards the upper grove area, where you'll find the Clothespin Tree, the Faithful Couple, and the horizontal Wawona Tunnel Tree. It's a steep hike, but well worth it.
Book a Tour of Yosemite's Sequoias Here
Yosemite Falls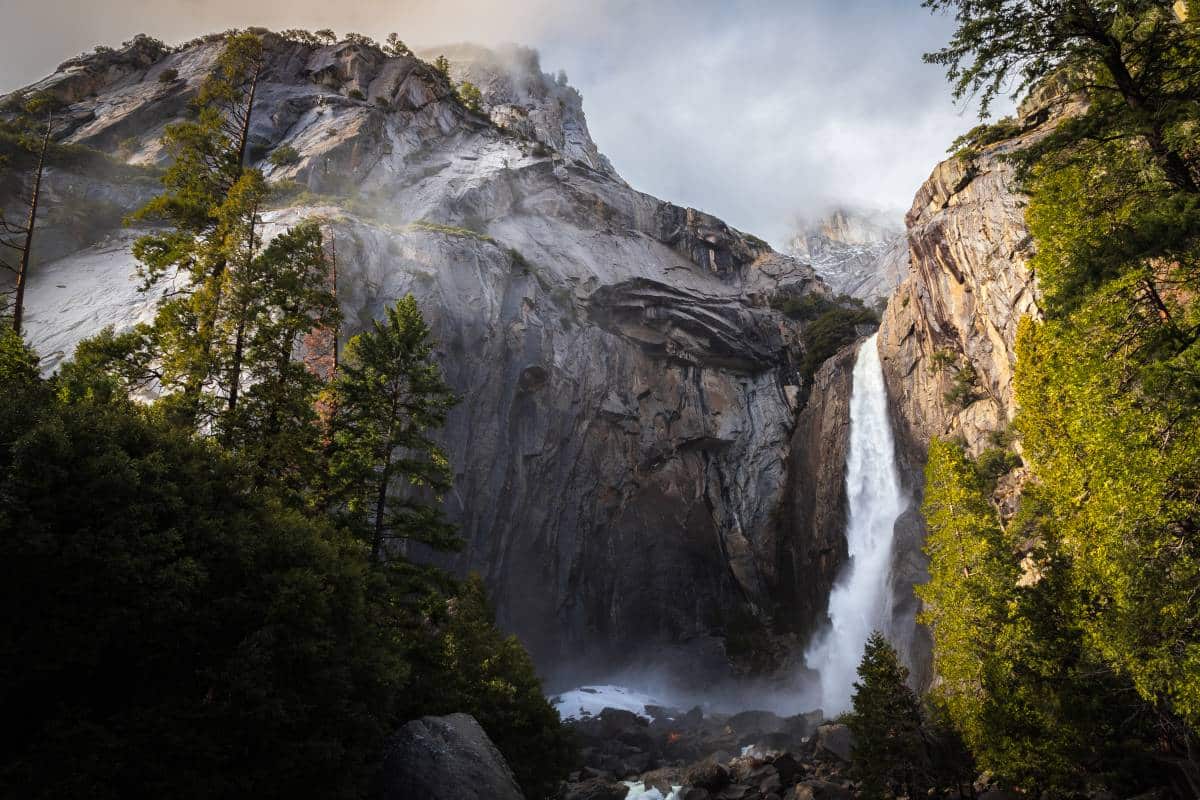 Is there a West Coast waterfall as iconic as Yosemite Falls? I don't think so.
Yosemite boasts plenty itself (and the best time to see them is in Spring, right after the snow has melted, FYI), however, none are quite as impressive as the main falls.
Yosemite Falls is one of the tallest waterfalls in the world, and is actually comprised of three smaller waterfalls: Upper Yosemite Fall, the middle cascades, and Lower Yosemite Fall.
Excellent viewpoints of the falls are dotted across the park, though Yosemite Village is one of the best places to spot the falls from afar.
Half Dome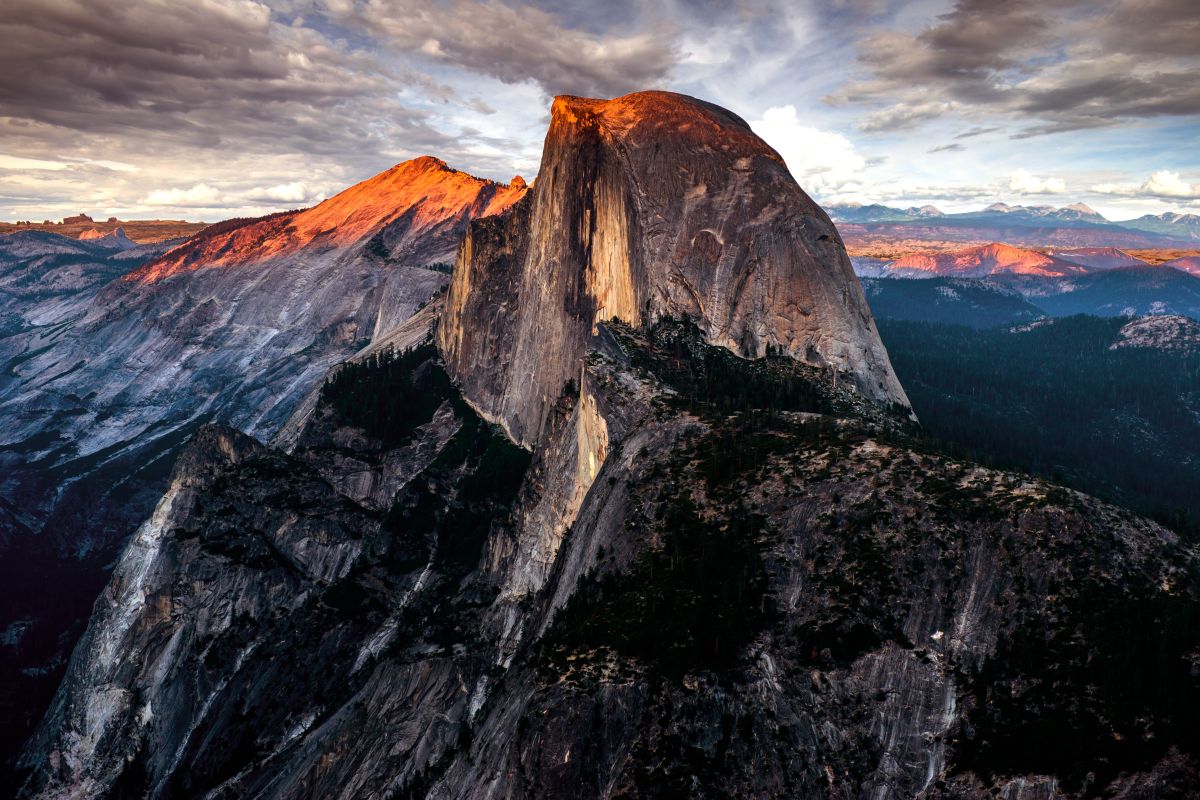 Named after its unique granite shape, Half Dome is situated in the Eastern side of Yosemite National Park, and taking a hike up to the very top is one of the most popular things to do in Yosemite.
It's a very tricky hike recommended only to intermediate hikers and above, taking around 10-12 hours to complete. Though, if you don't fancy the strenuous climb, there are plenty of spots dotted around the park where you can appreciate its beauty from ground level.
Glacier Point
Without a doubt, Glacier Point is my favourite vantage point within Yosemite National Park – overlooking Yosemite Valley, Half Dome, and the High Sierra, it's a spot not to be missed.
You can park nearby – so it's accessible for all – though you can opt to venture further up for even better views. If you're planning on skiing at Badger Pass (more on that later) you can also follow the 10 mile cross country ski route that leads to Glacier Point.
Tunnel View
Another of the best free things to do in Yosemite is appreciating the sights from Tunnel View. Head towards the Wawona Tunnel and park at a nearby lot, before making your way towards the tunnel.
From the vista you can see Half Dome, El Capitan, and Bridalveil Fall – though this can change slightly from season to season. It's extra beautiful in the winter months, when the soaring peaks are blanketed by snow.
We love this tour which incorporates a visit to Tunnel View with a guided hike at Merced Grove.
Pssst… it gets really crowded in the warmer months, so arrive early and snap your best picture before the hordes of tourists arrive.
Book a Tour of Tunnel View Here
Tioga Pass
From the idyllic retreat of Tuolumne Meadows to the breathtaking views found at Olmsted Point, Tioga Pass is one of the best areas to visit in Yosemite National Park.
The Tioga Road (Highway 120) is one of the highest in the States, stretching out above the Valley, and treating visitors to awe-inspiring views of mountains and glittering lakes.
Spend some time exploring the meadows below, or continue along the road and cut through the mountains at Tioga Pass.
Bridalveil Fall
When entering Yosemite Valley, Bridalveil Fall is often one of the first jaw-dropping sites you'll pass. There's a nearby carpark, so you can park up and head towards the beautiful 189 metres of lightly-flowing water.
There's also a hiking trail nearby, which leads you around and to the very top of the waterfall – though, stay away from the slippery boulders overlooking the steep drop!
Ahwahnee Hotel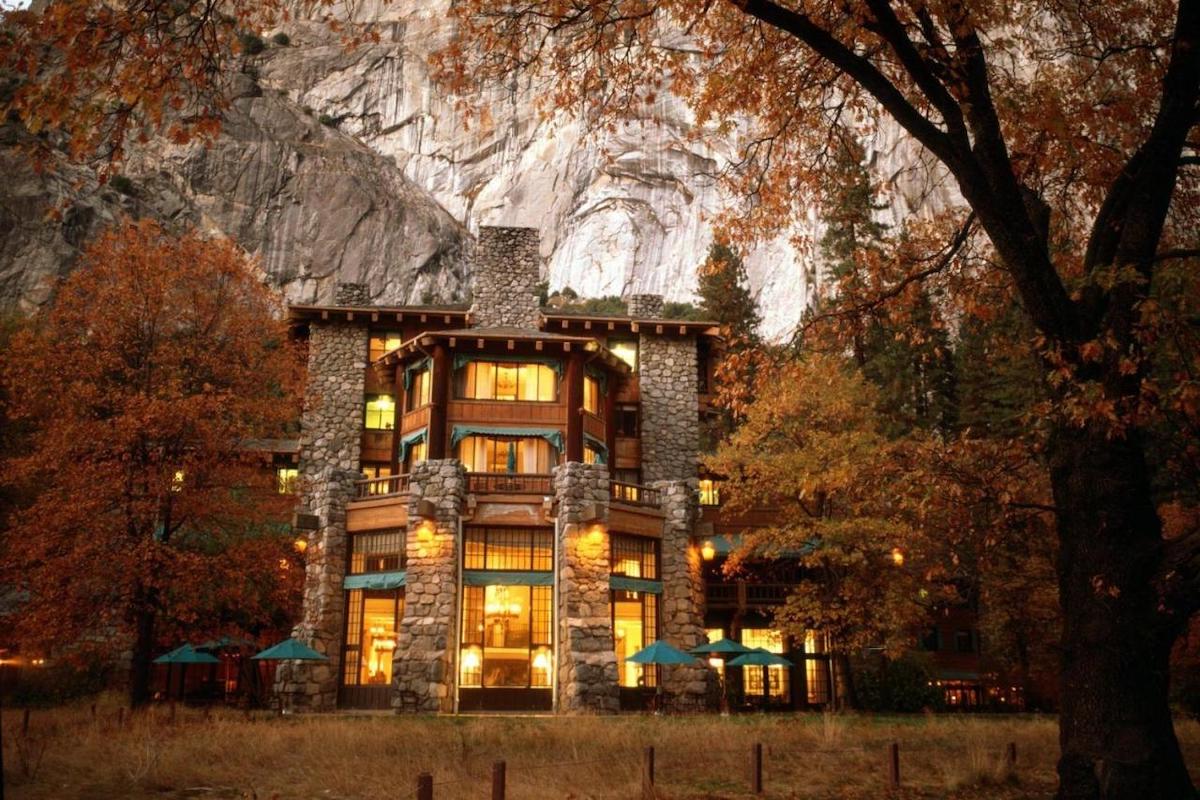 Much, much more than just a hotel, the Ahwahnee is an icon within Yosemite National Park.
Whether you want to stay at the hotel or not (I say, go for it), it's one of the best places to explore and even get yourself a hearty meal before tackling the mountains.
During the colder months, I love heading to the Ahwahnee's opulent lounge to relax and admire the frosty views outside.
Though Summer is equally as beautiful – the hotel's vast grounds are perfect for a chilled-out stroll whilst taking in the breathtaking sights.
Mirror Lake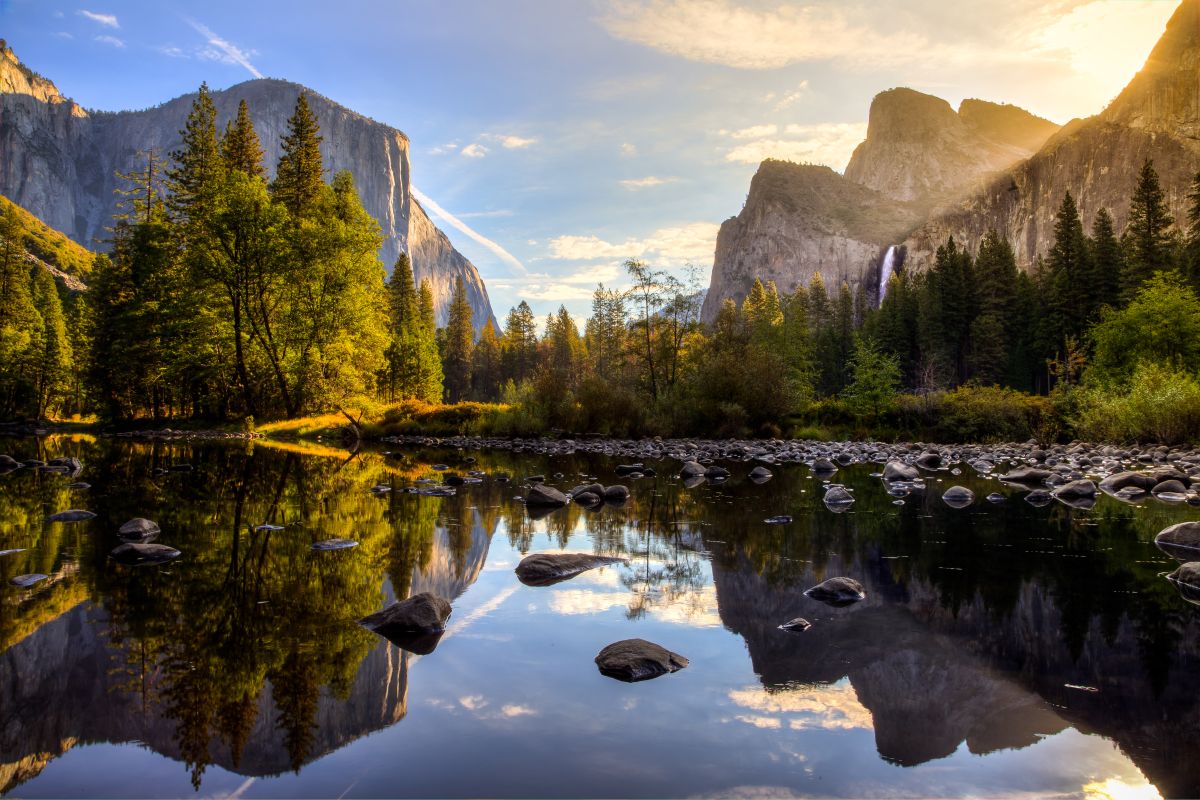 As its name suggests, Mirror Lake is a stunning photo opportunity in Yosemite National Park: a crystal-clear lake that just so happens to mirror its fantastic surroundings.
It's a slice of history situated in Tenaya Creek Canyon, between the North Dome and Half Dome.
In fact, it's the last remaining part of a giant glacial lake that filled most of the Valley during the last Ice Age, though it's on the brink of extinction.
Cathedral Peak
Perhaps sporting the most unique looking peak in Yosemite (I think it resembles a stitch picker), Cathedral Peak is one of the most popular climbs in the National Park.
Fancy a go? While this hike is known as a 'non-technical' climb, it's a fairly tricky one. Ascending 1600 metres and 19km long, it takes an entire day to complete.
Yosemite Valley Chapel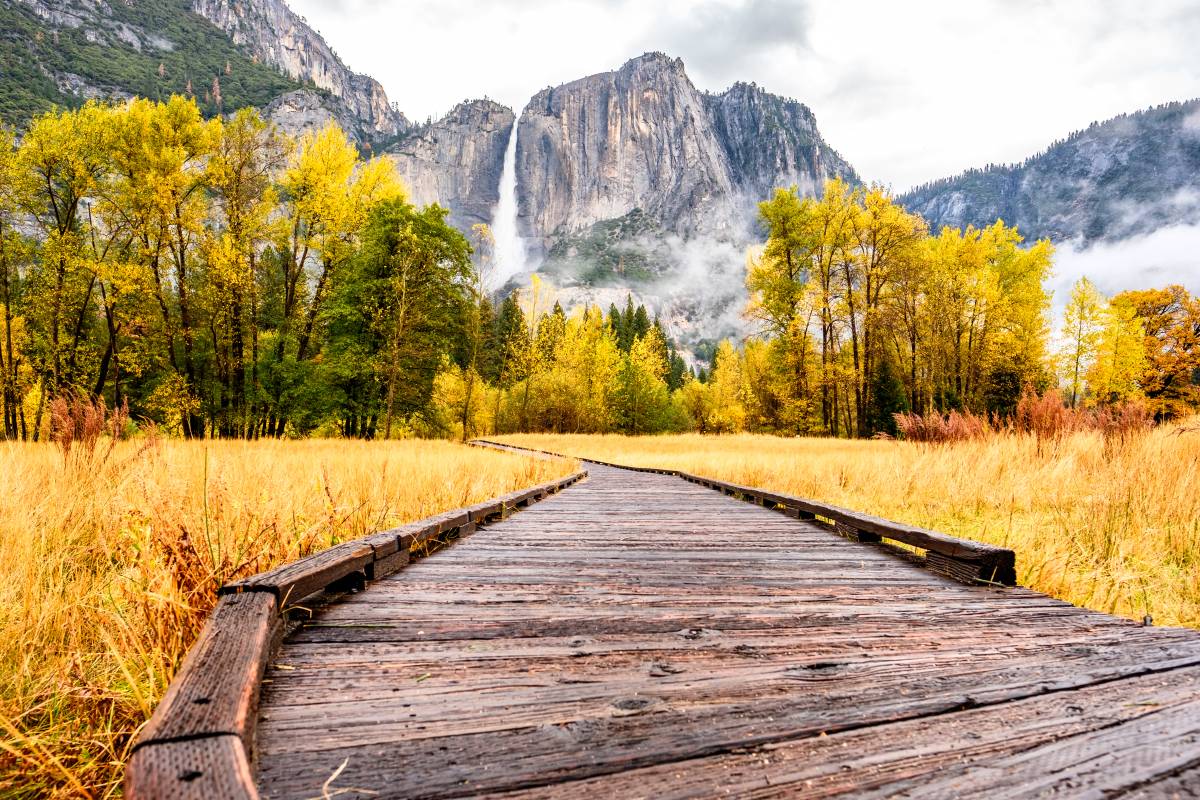 Paying a visit to the peaceful chapel is one of the most unusual things to do in Yosemite Valley – and one of my favourite things to do in the entire park.
The chapel was first built in 1879, and the quaint New England-style church is one of the oldest buildings still in public use in Yosemite. You can take a peek inside, though the views surrounding the church are the main draw here.
And if you fancy saying "I Do" underneath the Half Dome, you can even get married at the Yosemite Valley Chapel.
Lyell Canyon
One of the most popular Yosemite hikes is the one that stretches throughout Lyell Canyon. This is mainly due to the fact that it's great for all levels of ability, offering shorter routes at just 1.4 miles to more ambitious hikes of 24 miles.
The canyon is named after Charles Lyell, the Scottish Geologist responsible for explaining many of the earth's natural processes and compiling them all in his famous book: Principles of Geology.
A great hike all-year-round, expect to meet plenty of other adventurous folk looking to explore the canyon.
Dewey Point
Reaching Dewey Point requires hiking a trail of moderate difficulty, though it's worth every inch of sweat – the stunning lookout boasts awe-inspiring views of El Capitan and Cathedral Rocks.
Not to mention it's often less busy than the likes of Glacier Point (though, don't let that put you off).
Embarking on the hike in late spring or summer is highly recommended as it means you'll be journeying through impressive mountain meadows dotted with pretty wildflowers.
Badger Pass Ski Resort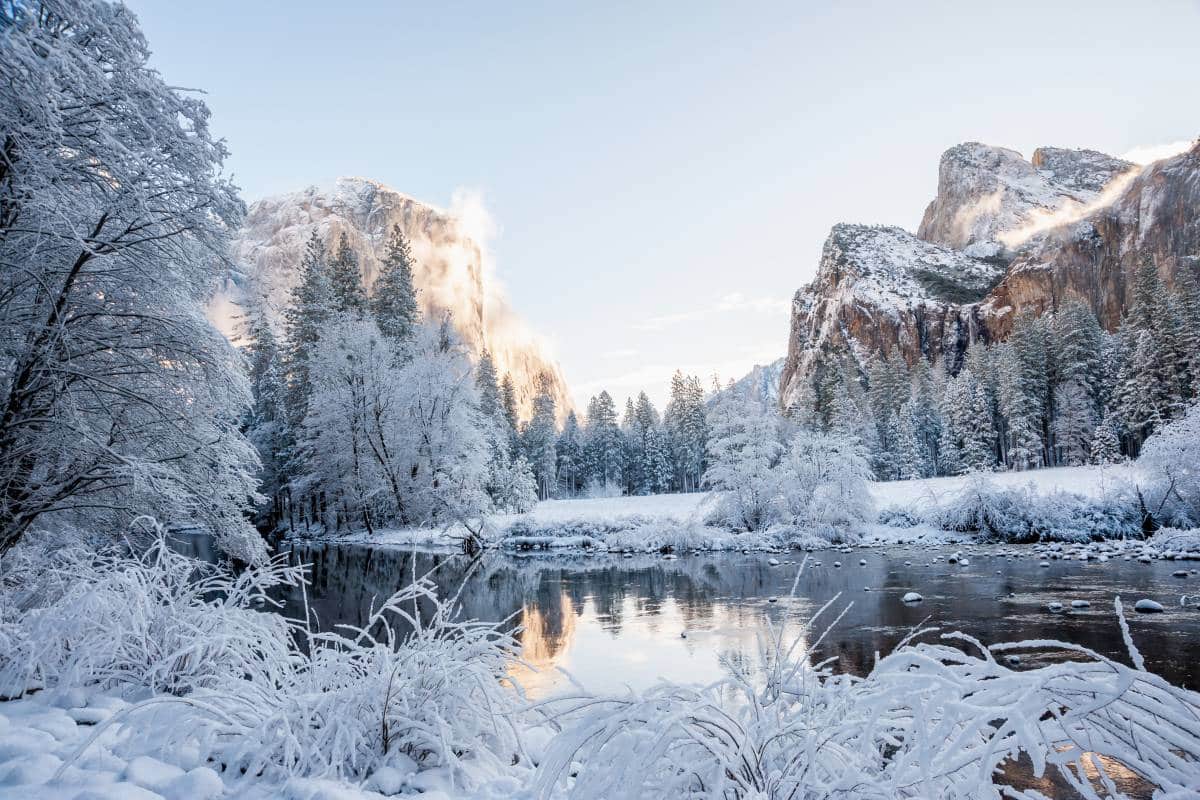 Located inside Yosemite National Park, Badger Pass is among just three lift-serviced ski resorts that operate inside a US National Park.
It's a small resort when compared to other ski areas, but it's great if you're looking to practise your skiing skills or nervously hit the slopes on a snowboard – though those with more experience will have a pick of ten runs to choose from.
You can rent equipment directly from Badger Pass, as well as take lessons and guided tours of the area. It's one of the best things to do in Yosemite besides hiking!
Stoneman Bridge
Picturesque in every season, Stoneman Bridge is one of my favourite places to scope out in Yosemite National Park.
First built in 1933, the bridge is located right around the corner from Curry Village – a great place to stop off and get a bite to eat. With El Capitan as it's backdrop, the bridge is awash with swimmers underneath during the warm Summer months.
Separate Reality
Looking for a real challenge?
If you're an experienced climber, you might just want to sniff out Separate Reality: a 20 metre climbing route where you can see the sky through a six metre crack that runs through it.
It's not for the faintest of hearts – you'll need to abseil from above to reach the ledge, which you can then climb along. It's less difficult technically (it's a 7a on the scale), and more challenging in terms of holding your nerve due to its steep overhang.
Royal Arch Cascade
Another wonderful waterfall in Yosemite is the Royal Arch Cascade – it might not be quite as big as Yosemite Falls, but it's equally as impressive.
The Royal Arches were actually formed from the erosion of the granite surface it runs down, which has left behind arch-shaped patterns in the walls.
Practical Tips for Exploring Yosemite National Park
Make sure you stay safe. Yosemite is beautiful and filled with jaw-dropping natural spots, but it's all too easy to get carried away and end up lost/stranded. Plan ahead and make sure you've got plenty of battery left on your mobile. Make a list ahead of time and check Yosemite maps maps when planning your perfect trip.
Bear safety is paramount when you're in the park. Don't leave food lying around and prepare yourself for an (unlikely) bear encounter so you know what to do if you come across one of them. 
If you're unsure where to start, booking a tour is the best way to see Yosemite National Park in all its glory. We love this tour that takes you straight to the giant sequoias tucked away inside the park.
Things to do in Yosemite: Map
Discover More Things to do Near Yosemite