Looking for the best hikes in Yosemite? Discover the best trails in the area with this handy guide.
I strongly believe that Yosemite National Park offers some of the most breathtaking views in California – the park offers visitors hiking trails ranging from short strolls to strenuous treks, some of which I undertook during my trip there a few years ago.
Home to three waterfalls, two lakes, and countless other natural wonders, visitors come from around the globe to hike through its majestic forests, climb its granite cliffs, or simply relax at its beautiful beaches.
There are over 200 miles of Yosemite hikes within the park. Some are short and easy, while others take hikers along rugged mountain passes and across high alpine meadows. There are also several challenging routes that require advanced skills and equipment.
But which trails are best – the ones you shouldn't miss from your Yosemite itinerary? I've compiled a handy guide to the best hikes Yosemite has to offer…
Best Hikes in Yosemite
El Capitan
Length: 14 miles
Time: 6-7 hours
Difficulty: Moderate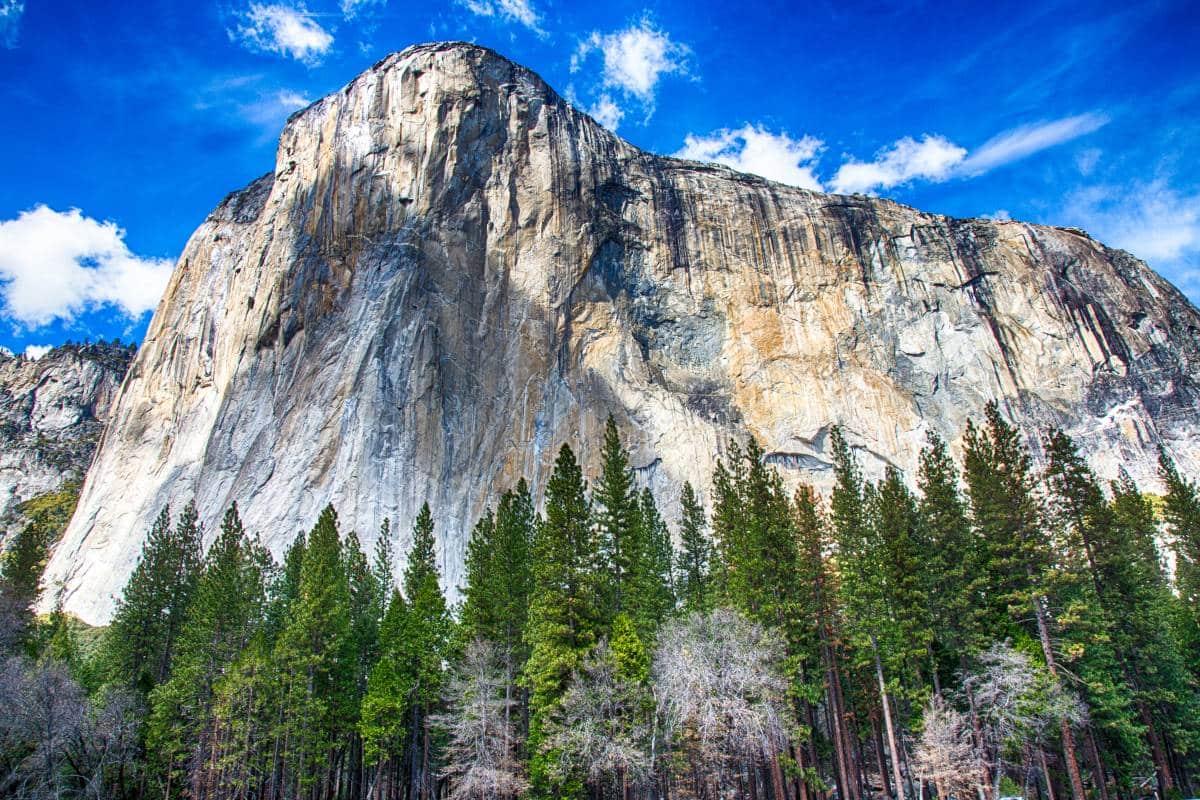 One of the most famous hikes in Yosemite is El Capitan. This is because this hike takes you up close and personal with the sheer face of El Capitan.
This incredible peak rises 3,000 feet above the valley floor and attracts thousands of climbers every year looking to scale its walls.
If you're lucky enough to have clear weather when visiting, you will get an amazing view of Half Dome, Cathedral Rocks, Mount Broderick, and much more. You may even spot a few climbers scaling the rock.
The trail is very popular, so go early if you want to avoid the crowds.
To drive to this hike, head to the Valley Floor and take Highway 140 East towards Mariposa. Once you reach Mariposa turn right onto Highway 49 South. Continue south until you reach Wawona. Turn left into Wawona Campground just before the entrance station. Follow the signs to the parking lot.
In total, the hike should take you about 5-6 hours, and it can be quite difficult for those who are only occasional hikers.
This hike will take you past beautiful meadows, pine trees, and grassy hillsides. Along the way you will pass a variety of wildlife including deer, bighorn sheep, elk, rabbits, ground squirrels, and numerous birds.
During winter there is a chance of snowfall, which makes the hike slightly more difficult than other months.
However, if you can tough it out then the views are still spectacular and tinged with the dusting of snow and ice – this is easily one of the best Yosemite hikes.
Half Dome
Length: 14-16 miles
Time: 10 – 12 hours
Difficulty: Moderate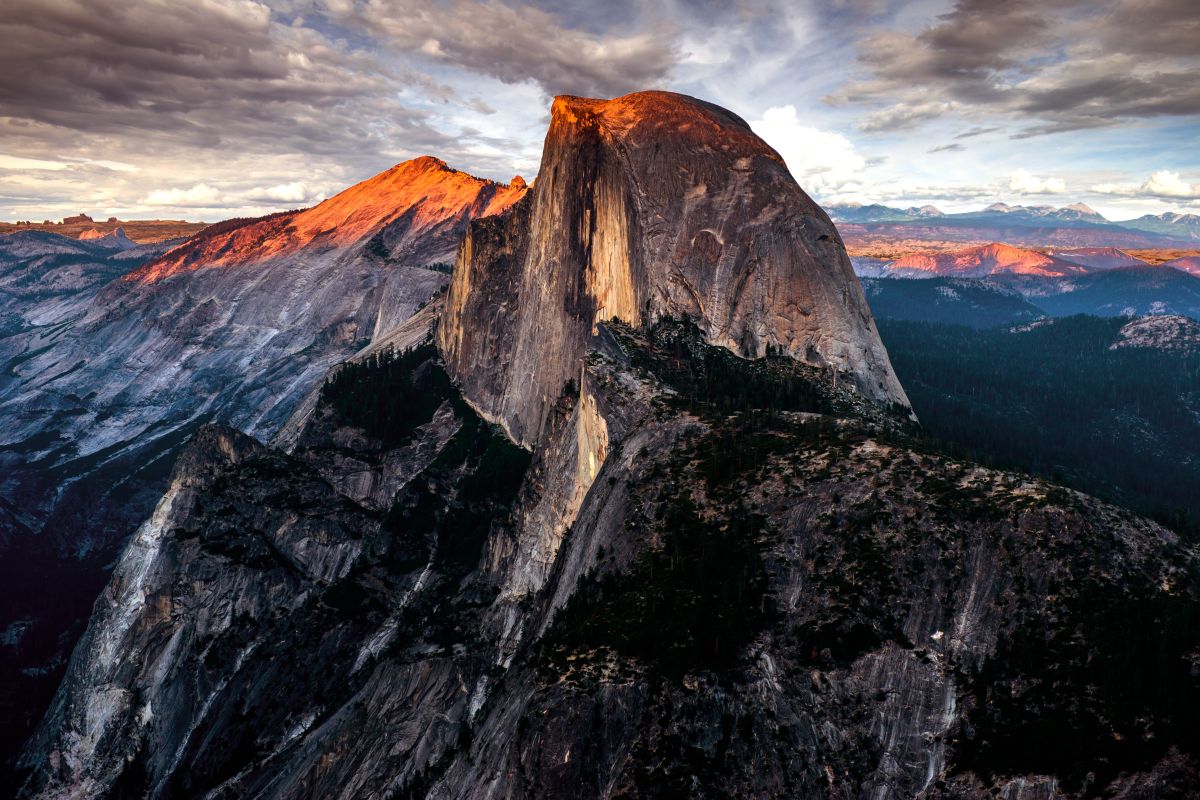 If you're after a trickier hike that requires a bit of climbing, then the Yosemite Half Dome hike is perfect.
Just catch the bus at the Yosemite Valley Lodge. Then hop off the bus and walk down to the trailhead.
At the end of the trail you will find yourself standing on top of Half Dome, which is the highest point in Yosemite. From here you can enjoy jaw-dropping vistas of the surrounding mountains, valleys, and streams.
You will also notice how different the landscape looks here compared to the rest of the park. Here, there are no rivers, lakes or trees; just endless rolling green hills and granite peaks.
From the top of Half Dome you can see the Merced River, Glacier Point, Sentinel Dome, Vernal Fall, Nevada Falls, and Tenaya Lake.
In addition to these sights, you will also see plenty of mountain goats, marmots, and bears.
It is important to note that this hike is strenuous and involves some steep climbs along rocky trails. As such, the trail is closed during winter months due to heavy snowfall.
Also, bear spray or a bear bell is required since there are bears around the area.
Upper Yosemite Falls
Length: 6-miles
Time: 3 – 4 hours
Difficulty: Difficult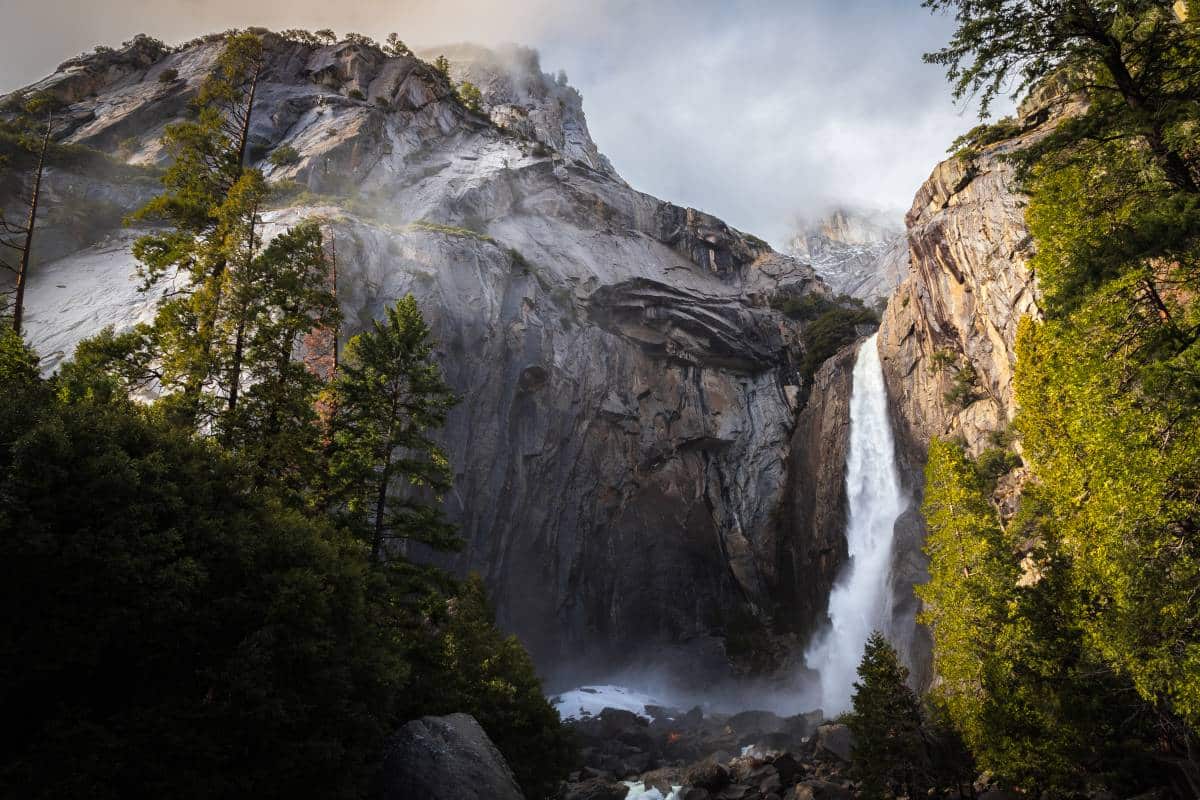 Step by step, the Upper Yosemite Falls trail is one of the most difficult trails in the Yosemite National Park.
Despite being only 3 miles each way, the trail rises up to 2,800 feet and there are almost no breaks from the unyielding climb upwards.
The benefit of this brutal climb though is that you can see almost everything around you, and you can even see the majestic Yosemite waterfall – except during dry spells.
The entirety of the Yosemite falls hike takes between 3 and 4 hours to complete, if you do not stop, but can take upwards of 5 hours, if it becomes a struggle.
The Mist Trail
Length: 3-miles
Time: 1-2 hours
Difficulty: Moderate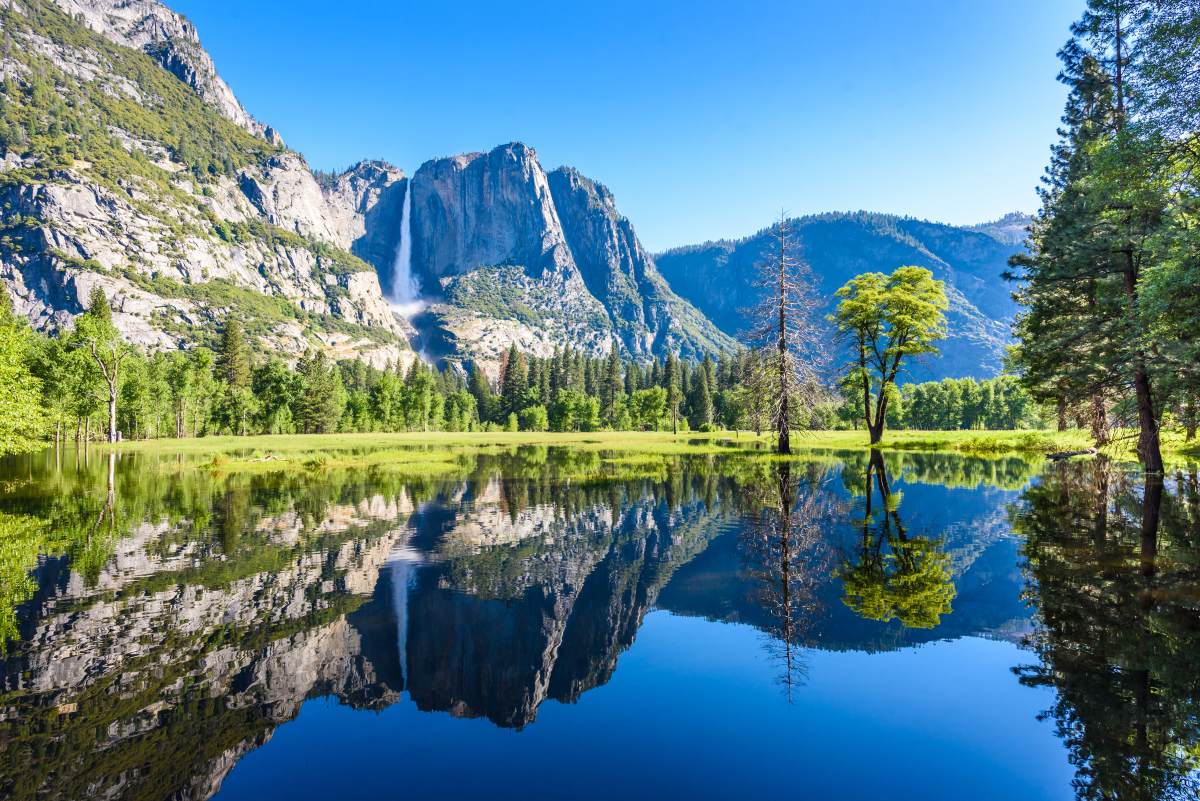 The Mist Trail is a good choice for families and those looking for a moderate walk with lots of views. The elevation gain is not too steep, but you will definitely work up a sweat as the trail winds through some beautiful forested areas.
You can see the Merced River from many parts of this trail, which makes it an ideal spot for bird watching.
This hike starts at Happy Isles (also known as Mirror Lake) near Curry Village and ends at Glacier Point Road. It takes about three hours round-trip.
This trail is best experienced during the late spring months, when there is still some water flowing through the park, but it is like the torrents experienced during the winter months or during early spring.
While the trail can be pretty steep it is well worth the experience, if only to enjoy the beauty of the waterfalls you will encounter along the way.
John Muir Trail
Length: Various
Time: Various
Difficulty: Moderate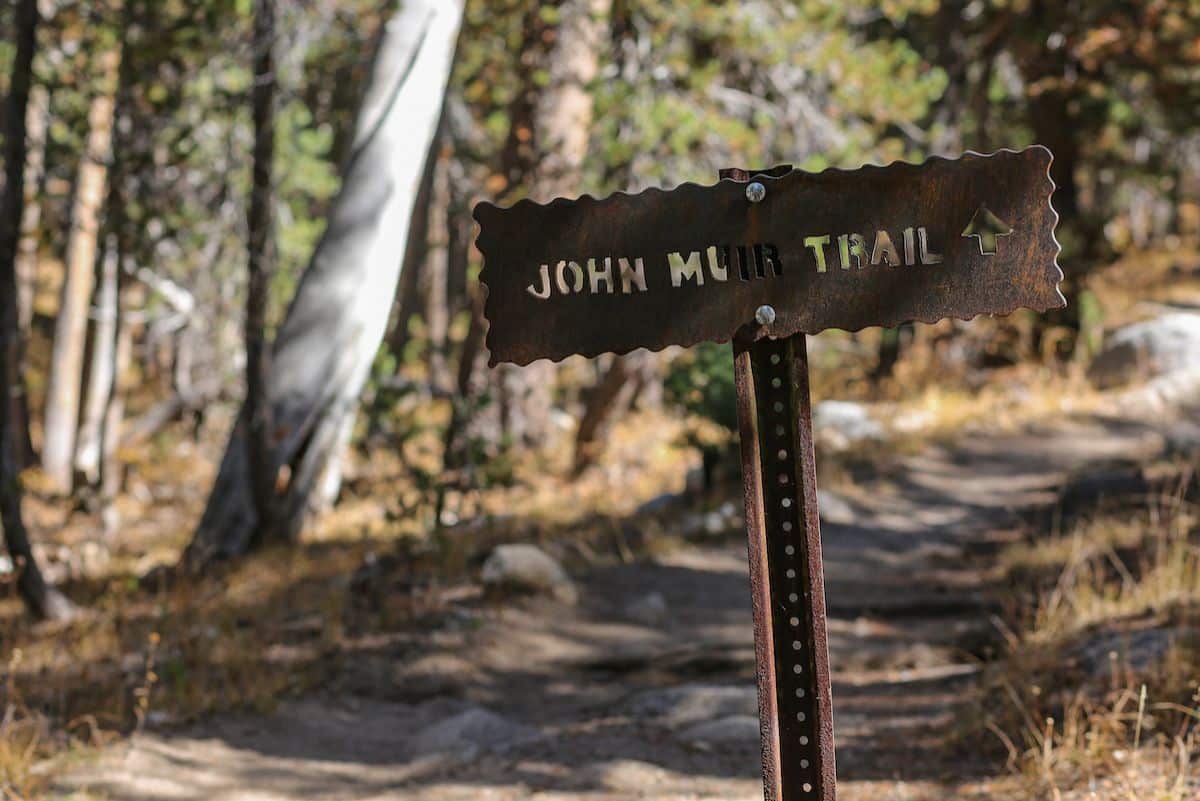 The John Muir Trail is one of the most popular hiking trails in all of California, and for good reason.
It's a perfect combination of beauty, serenity, and adventure – with some seriously epic views along the way – and this trail takes you into the heart of the wilderness of Yosemite National Park. Not to mention it's among the top easy hikes in Yosemite.
In fact, it's considered by many to be the best place to go hiking in Yosemite due to its accessibility and the beauty along the trail. You can choose to hike the entirety of the trail (which is a multiple-day slogg) or take on a small segment.
This trail offers the most stunning scenery of any hike in Yosemite. For starters, it takes hikers through pristine alpine forests with snow-capped peaks as their backdrop.
It also passes through several high mountain lakes where visitors often catch a glimpse of waterfalls and colourful subalpine wildflowers.
One thing to keep in mind when going along this trail is that it can get quite slippery, even in dry conditions. Most of the trail is covered in fine sand that makes even the best designed shoes feel unsteady.
The height of the trail as well can lead to serious injury if you fall, therefore remember to be careful.
North Dome
Length: 10-miles
Time: 4-5 hours
Difficulty: Difficult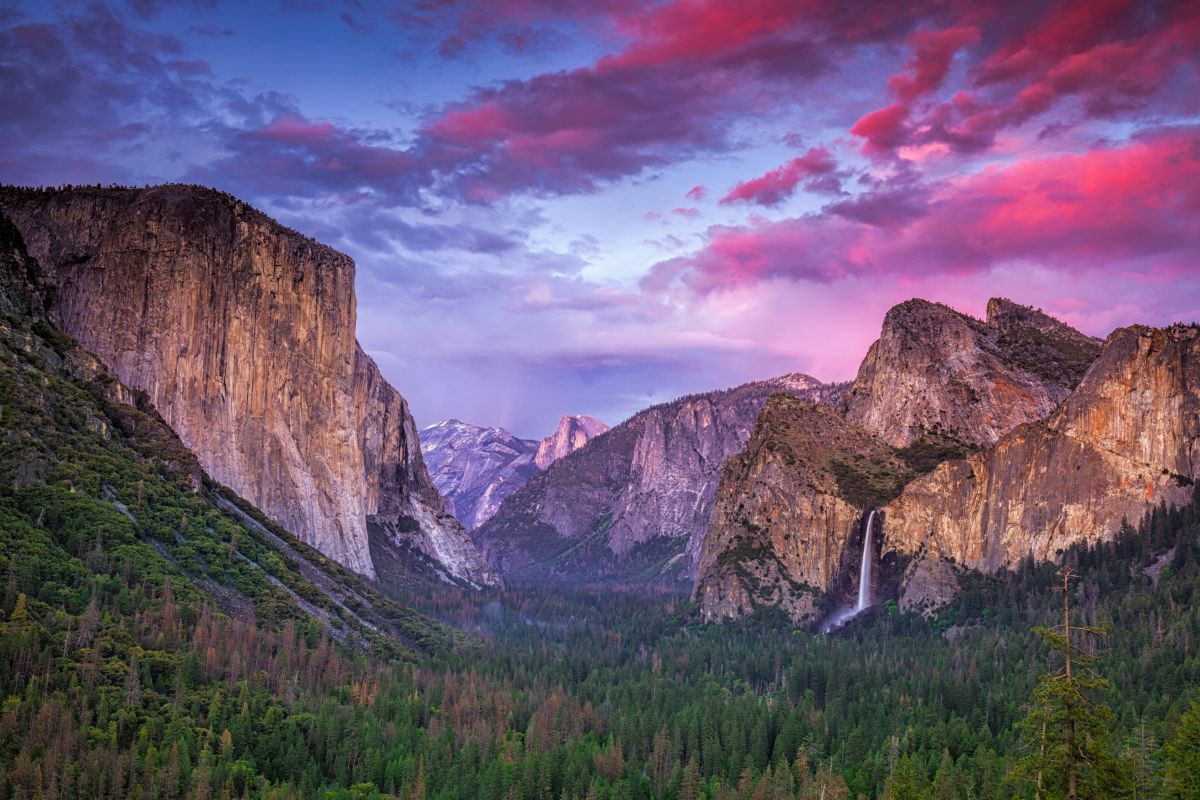 North Dome is the most popular destination for tourists visiting Yosemite National Park. It has a great view of El Capitan and Half Dome, along with amazing panoramic views from its summit.
This trail can be strenuous if you are not used to hiking trails that are steep. Also, it can be dangerous due to the weather change.
The trail starts at Tioga Road, which due to its isolation and distance from the valley floor means that a lot of people avoid or overlook this trail. Still, you should give this one a shot. It travels through a pristine beautiful forest and the views from the top are stunning.
North Dome is one of the most breathtaking hikes the national park has to offer, giving you a full view of the Half Dome's face.
Lembert Dome Circuit
Length: 5-miles
Time: 3 hours
Difficulty: Moderate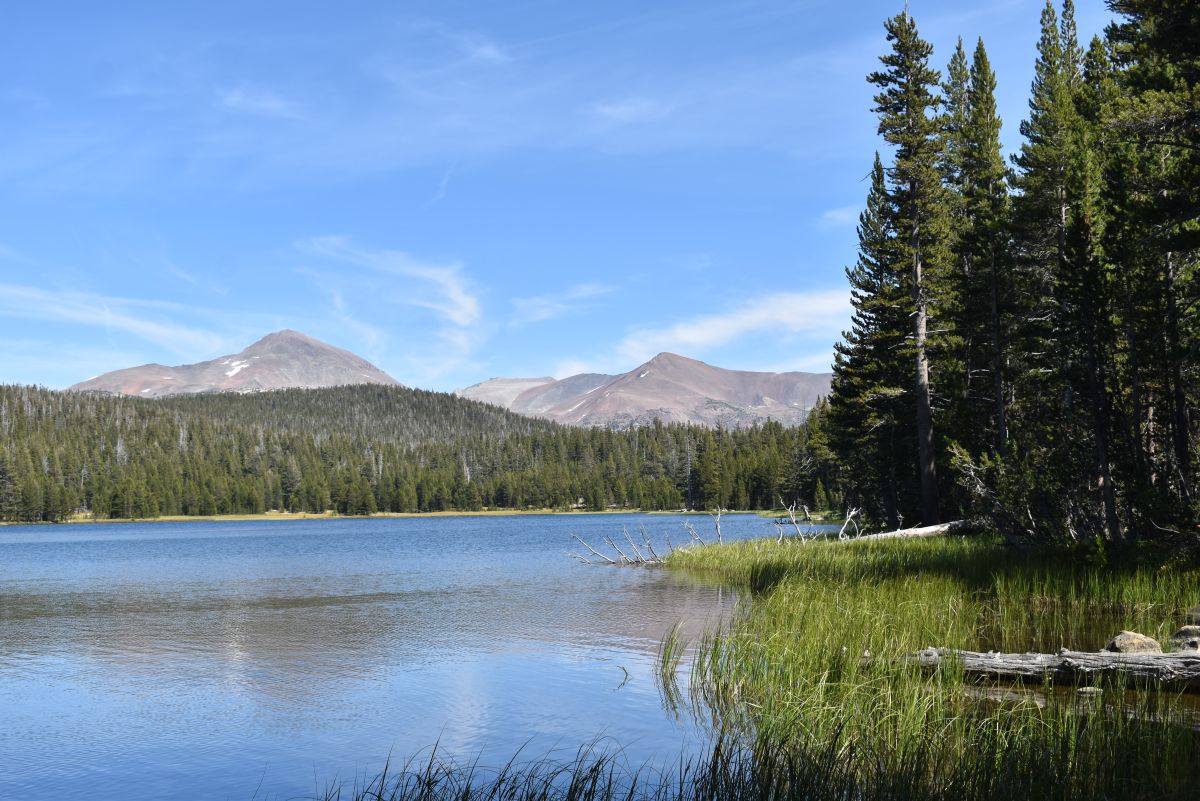 This is one of the shortest hikes in Yosemite, but it can be a bit of a scramble at points. This route takes you around the gorgeous Dog Lake, to the top of the Lembert Dome and through the Tuolumne Meadows, all of which is not only beautiful, but quiet and peaceful as well. Primarily, this is because this area has fewer visitors than the rest of the national park, making it perfect for some alone time.
Hiking Lembert Dome takes about 3 hours in total and provides great views of the park's eastern side. It starts at the top of the trailhead on Tioga Road.
The first part goes through a beautiful forest, which gives way to meadows as you get closer to the dome. You will be able to see many types of trees including Ponderosa pines, Douglas firs, and Sugar pine. There are also some nice wildflowers along the path.
The second half of the hike has a steep climb up to the dome. This section is very rocky with lots of switchbacks and not much vegetation. Once you reach the summit, you will have an amazing view of Yosemite Valley and beyond.
Best Hikes in Yosemite: Practical Tips and Map
Bear attacks are rare, yet they are a very real threat on each of these Yosemite hiking trails. Make sure to stick to main trails and keep your windows and doors locked if you're staying in a cabin. If a bear approaches you, the best thing to do is to scare it away immediately.
Make sure you bring the correct kit: comfortable hiking boots, a decent backpack, a hat, and a light jacket at the very least.
Looking For More Hiking Guides in California?