Want to know where to find the best places to stay in Denver? Delve into this insider's guide – where to stay in Denver area by area.
Denver is a surprisingly big city with something to do in nearly any part of town.

On my first visit, after a few days of trying to keep up with the seemingly endless array of street art, restaurants, bars and unique neighbourhoods that all seem to have something to bring to the table, I quickly fell head over heels.

I know it might sound like a stretch, but you could literally spend time in a dozen different locales in or around Denver and not have the same experience twice.

Denver is also rapidly growing, which means the city might look a lot different than you remember it, even if it's only been a few years.

But rest assured, whenever and wherever you visit Denver, you're in for a great time.

Bring your most comfortable pair of shoes, we're covering a lot of ground on this one. Here's a look at some cool areas to stay in Denver on your next trip.
Best Places to Stay in Denver: At a Glance
Where to Stay in Denver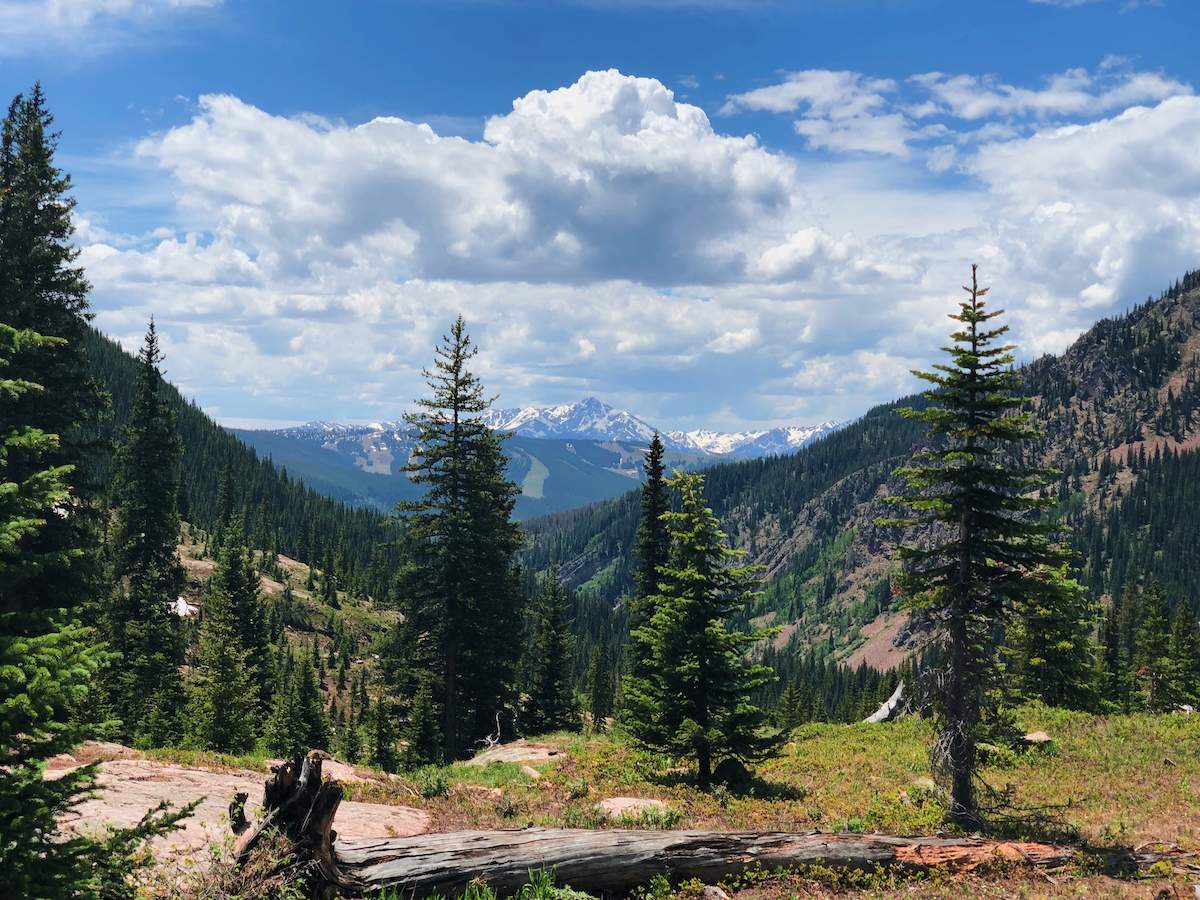 Where is the best place to stay in Denver? There's no wrong answer. But of course, it depends on what exactly you're going for.

Denver has no shortage of charming neighborhoods and hotels full of style and character. Some are perfect for couples, others for digital nomads. Many of them are walkable, but you may want a car if you're staying further from the city centre.

With all the great options for where to stay around Denver, you may have some questions. Not to worry.

I'll break down the best places to stay in Denver, Colorado, in this comprehensive guide. Let's take a look.
LoDo: Overall Best Area to Stay in Denver
Let's face it, most travellers who visit major cities want to feel like they're staying in the heart of, well.. the city.
Enter LoDo, the vibrant area near historic Union Station and Coors Field, with quick access to the best transportation, restaurants, and entertainment in Denver.

Whether you're looking to see a show, attend a ball game or sample one of the amazing craft breweries in Denver, you can do it all here.
LoDo Highlights
Union Station
Want one of the coolest things to do in Denver? Head to the train station. No really.

The historic train station turned marketplace/ shopping centre/ trendy place to eat and drink is easily one of the must-see landmarks in the Mile High City.
Dairy Block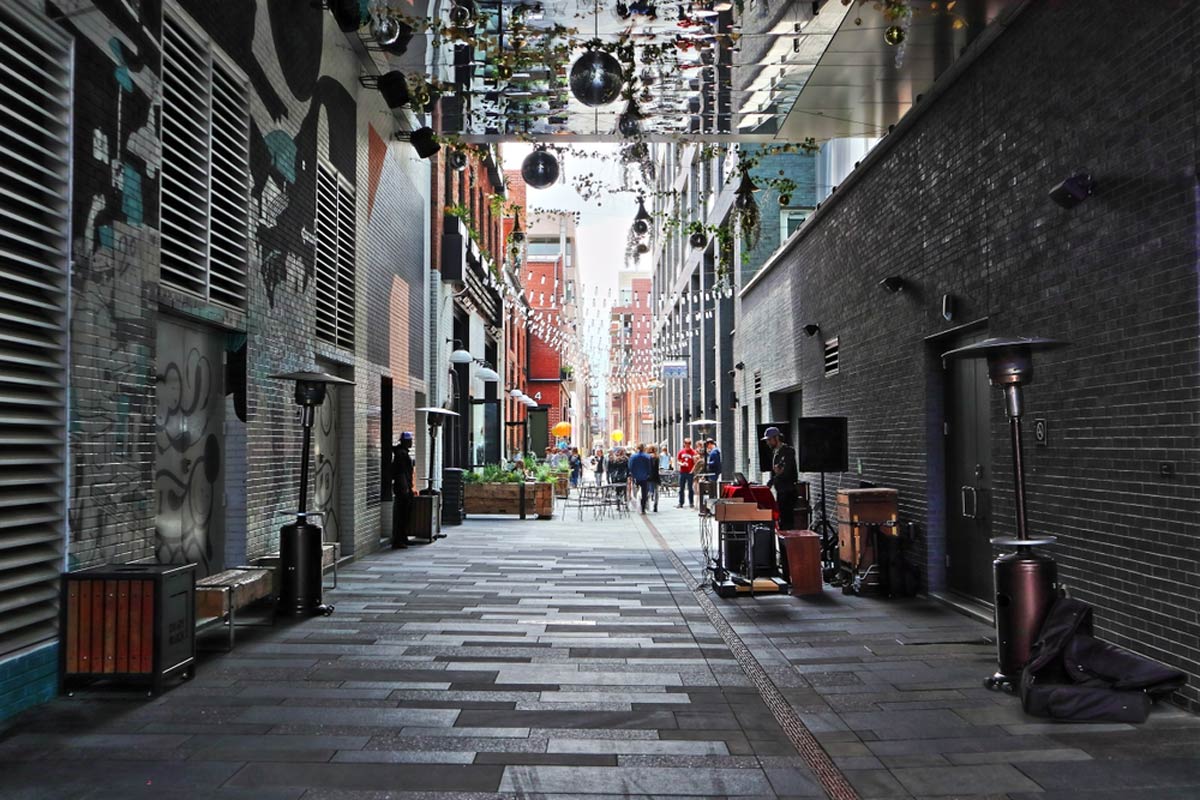 Another great place to eat, shop, and (you guessed it) drink craft beer is Dairy Block. It's home to some of the most exciting events and activities in the city, so peep the schedule before arriving.
Larimer Square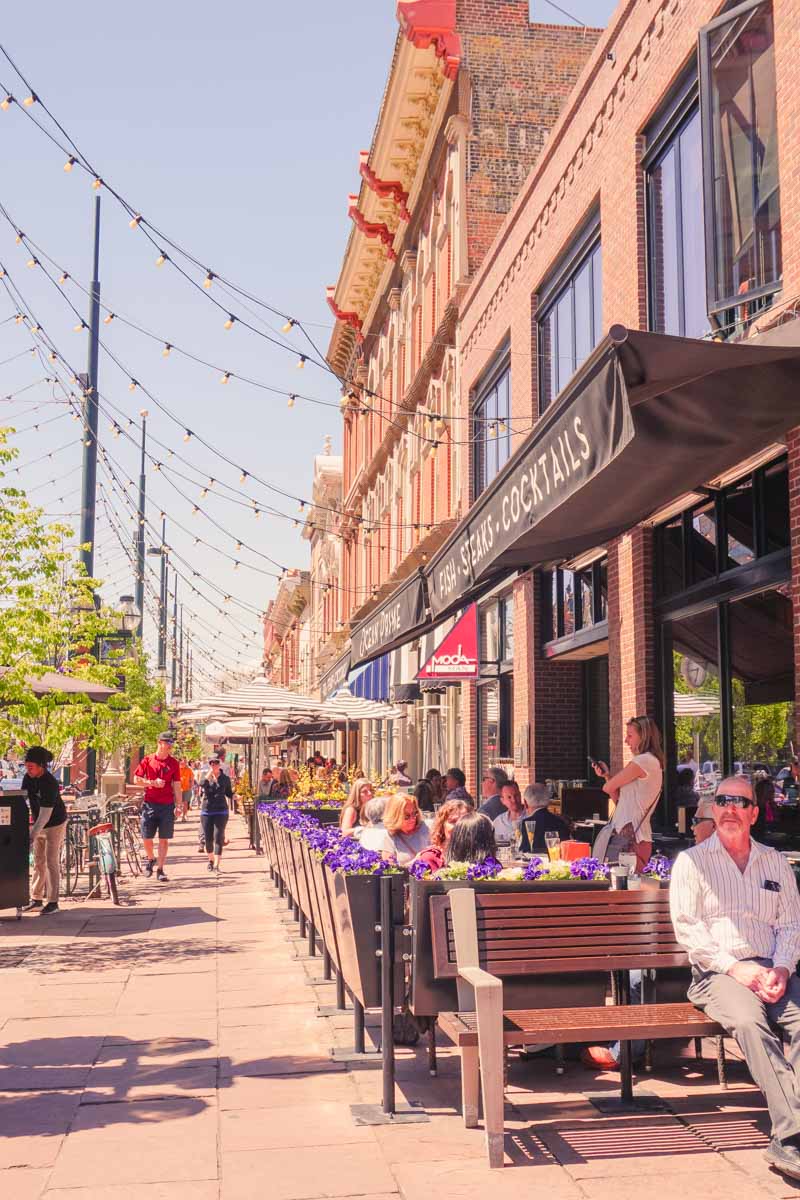 If you haven't figured it out by now, you'll want to clear your credit card balance before visiting LoDo. Larimer Square is another historical district turned ultra-trendy shopping and dining hub, and you'll be happy your hotel is within striking distance of the city's best bars and restaurants.
Suggested Hotels in LoDo
The Crawford Hotel
The Crawford Hotel allows you to park right upstairs from the bustling train station-turned marketplace in luxurious rooms and suites that feel elegant and timeless.
The Rally Hotel at McGregor Square
The Rally Hotel features contemporary, slightly funky rooms within walking distance of the top sights and sounds in LoDo.
Hostel Fish
Hostel Fish is the perfect choice for travellers looking to stay in communal digs with a convivial vibe and a lively cocktail hour.
RiNo: Where to Stay in Denver for Mural Hopping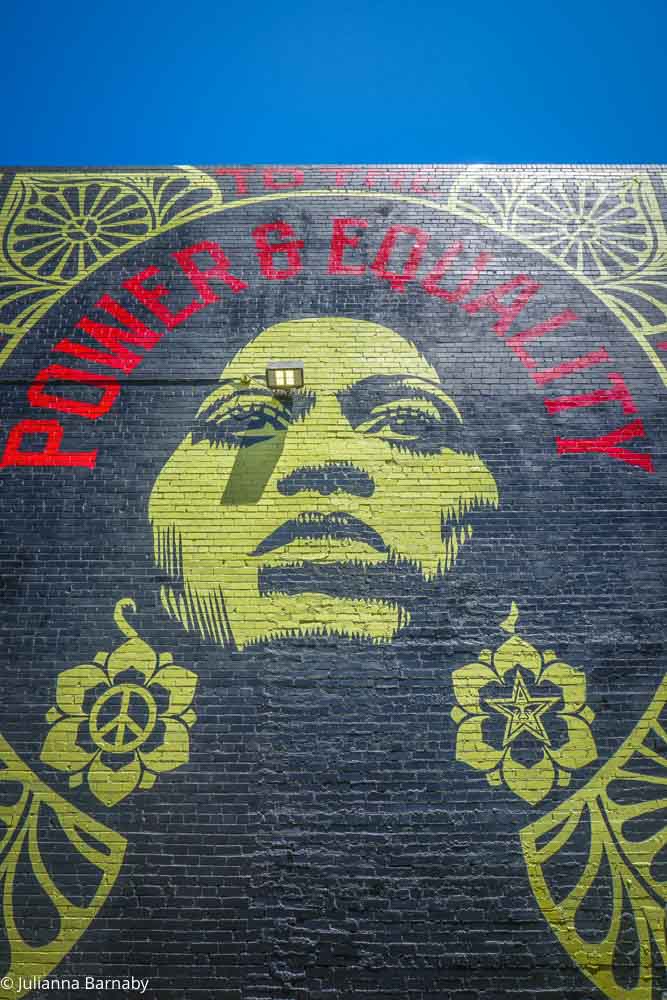 The River Arts North District of Denver (RiNo) is locally famous and gaining recognition worldwide for boasting one of the most impressive street art scenes in the USA. Well deserved.

For couples and solo travellers wanting to explore the many murals (somewhere around 200), RiNo is a wonderful choice. But there are also vibrant cafes, inventive restaurants, and a hearty nightlife scene filled with college students, young professionals, and curious tourists.
RiNo Highlights
The Denver Central Market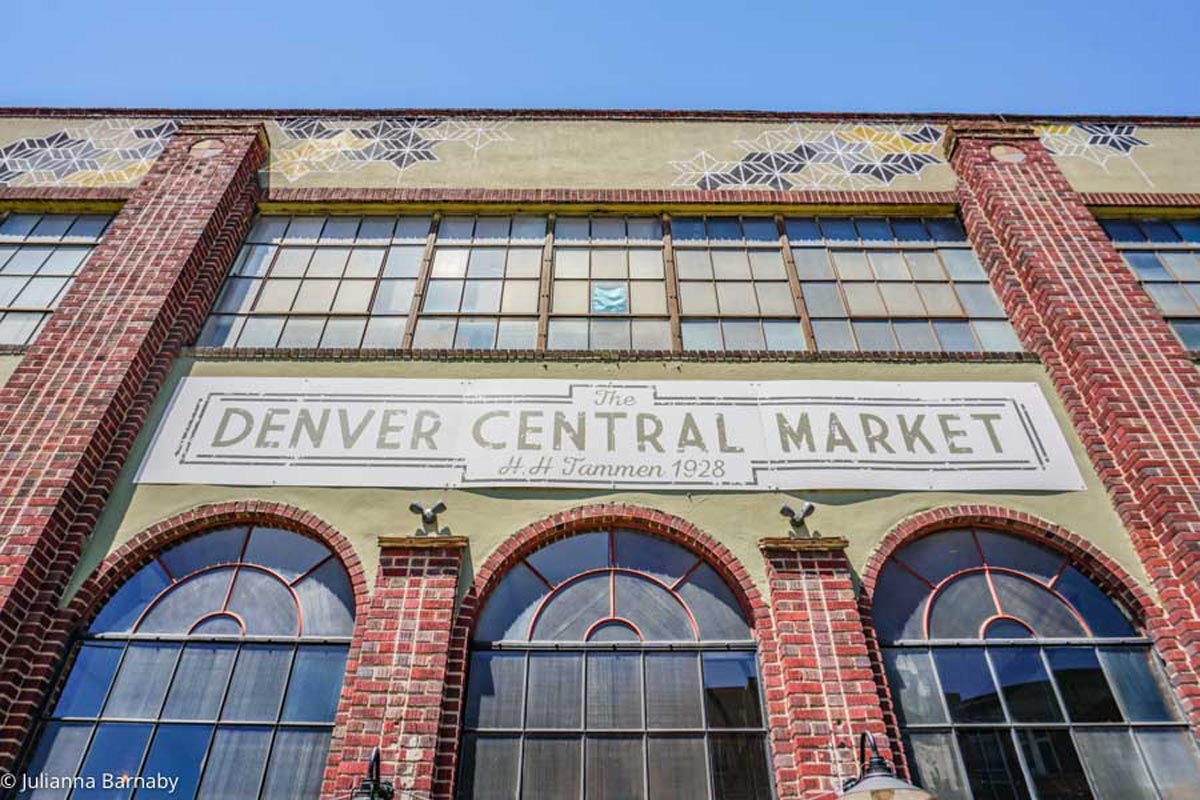 Step inside this famed marketplace in RiNo any time of day, and you'll instantly succumb to aromas of freshly baked goods, expertly roasted coffee, and gourmet dishes churned out during breakfast, lunch, and dinner.

Before (or after) you go in, explore the parking lot, which is home to several pieces well worth checking out.
Nocturne
Nocturne fully embraces the warehouse-revival theme RiNo has down to a science. It works.

Go for the music, the food, the cocktails… you get the picture. It all comes together and is just a vibe.
Suggested Stylish Hotels in Denver
The Ramble Hotel
With only 50 rooms, The Ramble Hotel is able to focus on wowing guests staying in the RiNo district in Denver. With one of Denver's trendiest restaurants (Super Mega Bien) running and an outpost of the legendary Death & Co from Manhattan, you hardly need to set foot outside your (incredibly charming) room to fall in love.
The Source Hotel
Rooms and suites at The Source Hotel are modern in a somewhat stark sense of the word. But the downtown views, rooftop bar, and outdoor pool provide plenty of charm.
Catbird Hotel
Free bike rentals, a 24-hour front desk, and complimentary breakfast are a few things that make Catbird Hotel an excellent choice on a budget.
Capitol Hill: Where to Stay in Denver, CO for History and Culture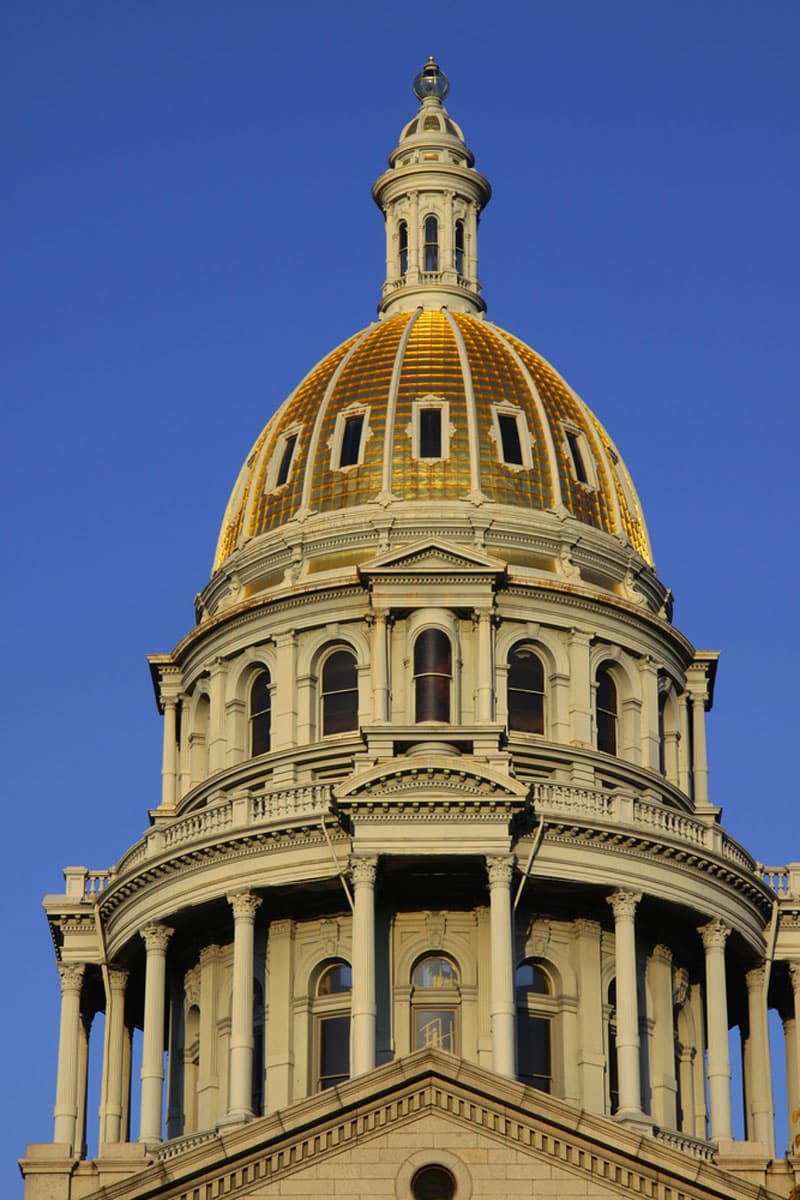 Looking to check out some museums and learn about Denver's history? Capitol Hill is where to stay in Downtown Denver if you want an informative getaway in the Mile High City.

Attractions are among the best in the city, and you can walk to many of them in minutes. Add Victorian houses and tree-lined streets to the mix, and you have one of the most idyllic neighborhoods in Denver to stay in on your holiday.
Capitol Hill Highlights
Molly Brown House Museum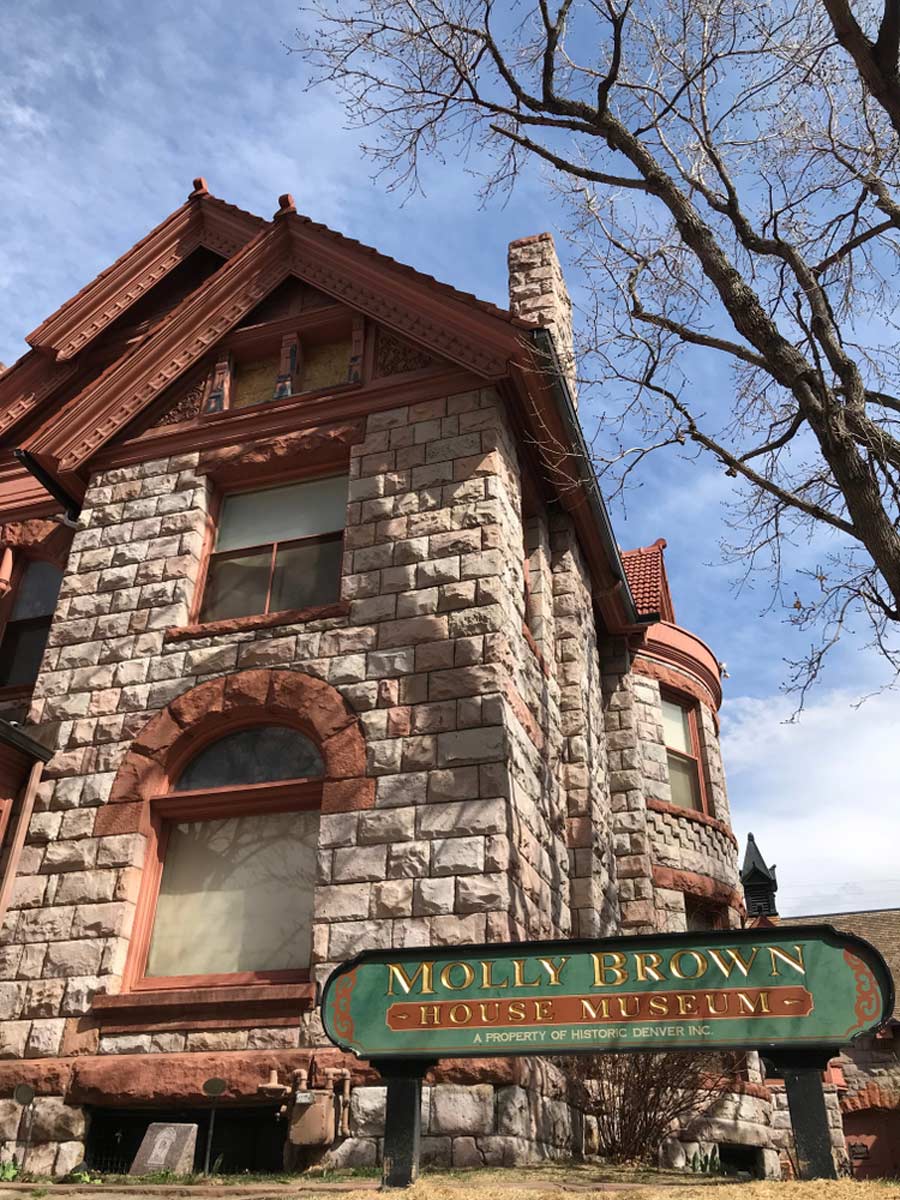 Spend an hour or two learning about a Denver resident famed for her philanthropy and dedication to fighting for women's rights.
Colorado State Capitol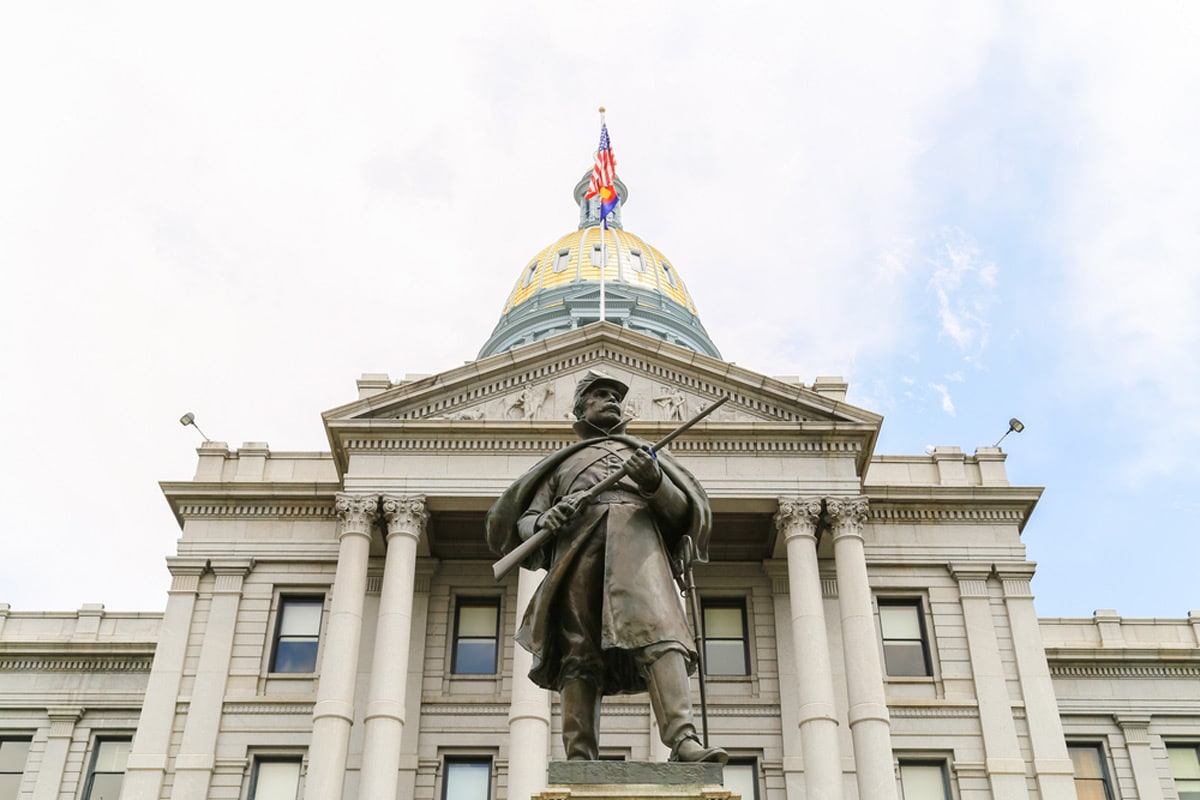 Visit the capitol building and marvel inside and out at the unique architecture and impeccable design.
Denver Art Museum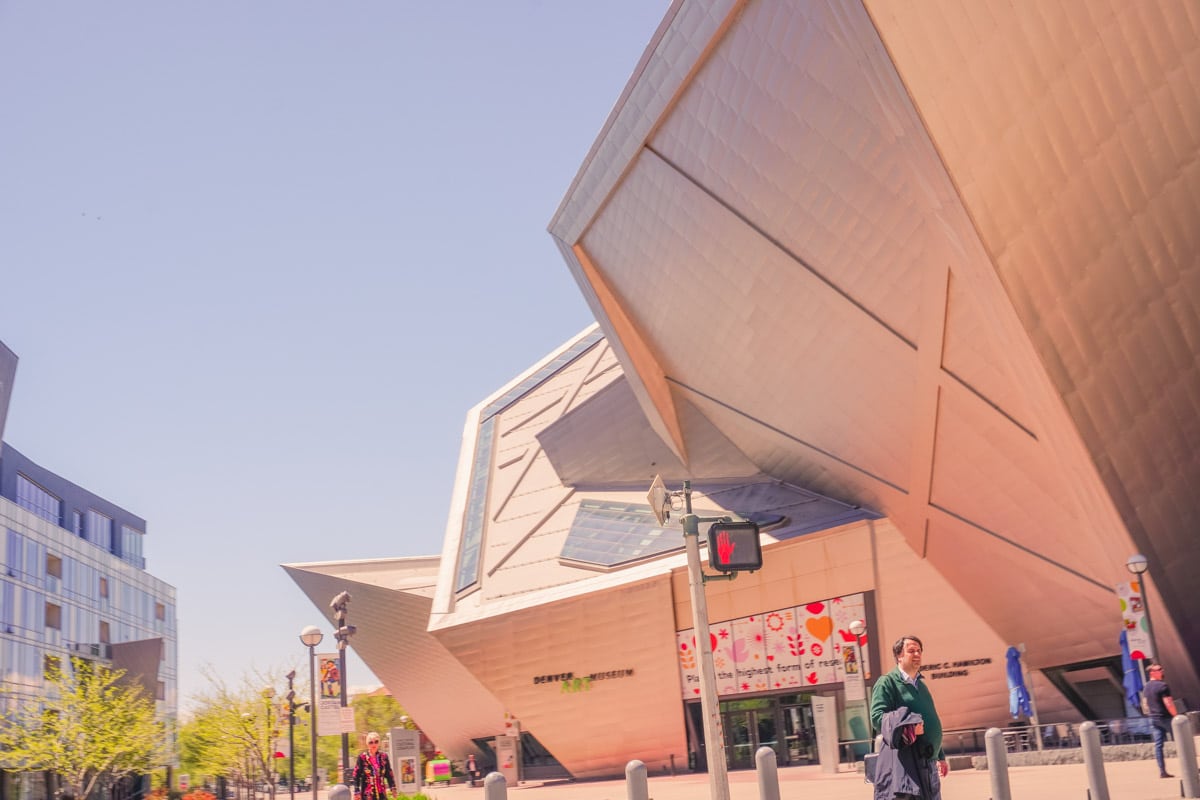 Check out the largest art gallery in the city, with rotating and permanent collections and galleries, including a stunning collection of Native American artwork.
Suggested Historic Hotels in Capitol Hill
Patterson Inn
Patterson Inn was home to delegates and US Senators before turning into a charming 9-unit boutique hotel. Now it's one of the most unique luxury properties in Denver, boasting stylish Victorian suites and a stunning lobby with a complimentary social hour each evening.
Capitol Hill Mansion Bed and Breakfast Inn
The striking red sandstone facade at Capitol Hill Mansion Bed and Breakfast Inn is home to a lovely Denver boutique hotel with 8 unique rooms and suites with inviting touches like jacuzzi tubs, fireplaces, and private balconies.
The Art Hotel Denver, Curio Collection by Hilton
The Art Hotel Denver, Curio Collection by Hilton features brightly decorated, modern rooms with rain showers, downtown views, and a lively vibe for those who want a more contemporary option in the Golden Triangle/Capitol Hill.
City Park: Best Place to Stay in Denver Near the Park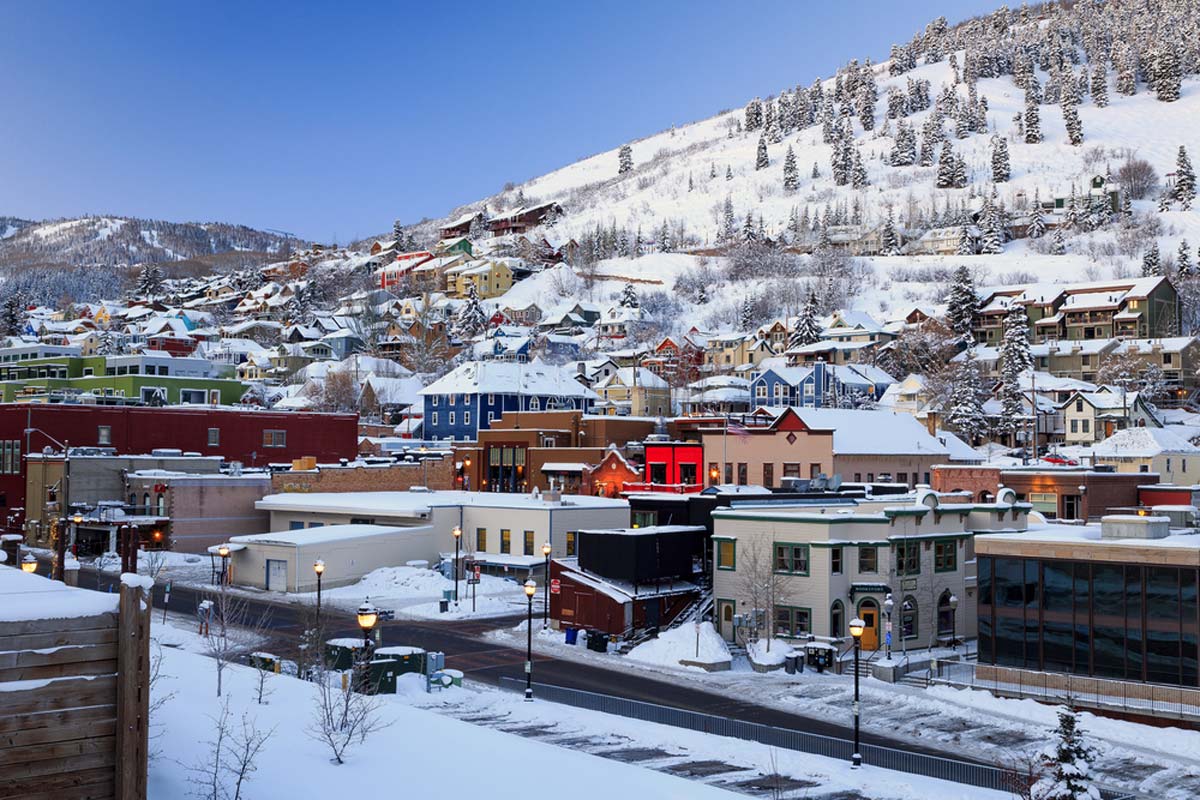 You'll be staying next to one of the city's famous green spaces in one of the best areas to stay in Denver (City Park). If you're an outdoorsy type, this neighbourhood is a perfect choice.

But it's not just morning jogs, long lunches in the park, and romantic strolls around sunset. You're only a short drive from the best nightlife in Denver, and many of the top attractions are a short walk from City Park.
City Park Highlights
Denver Museum of Nature & Science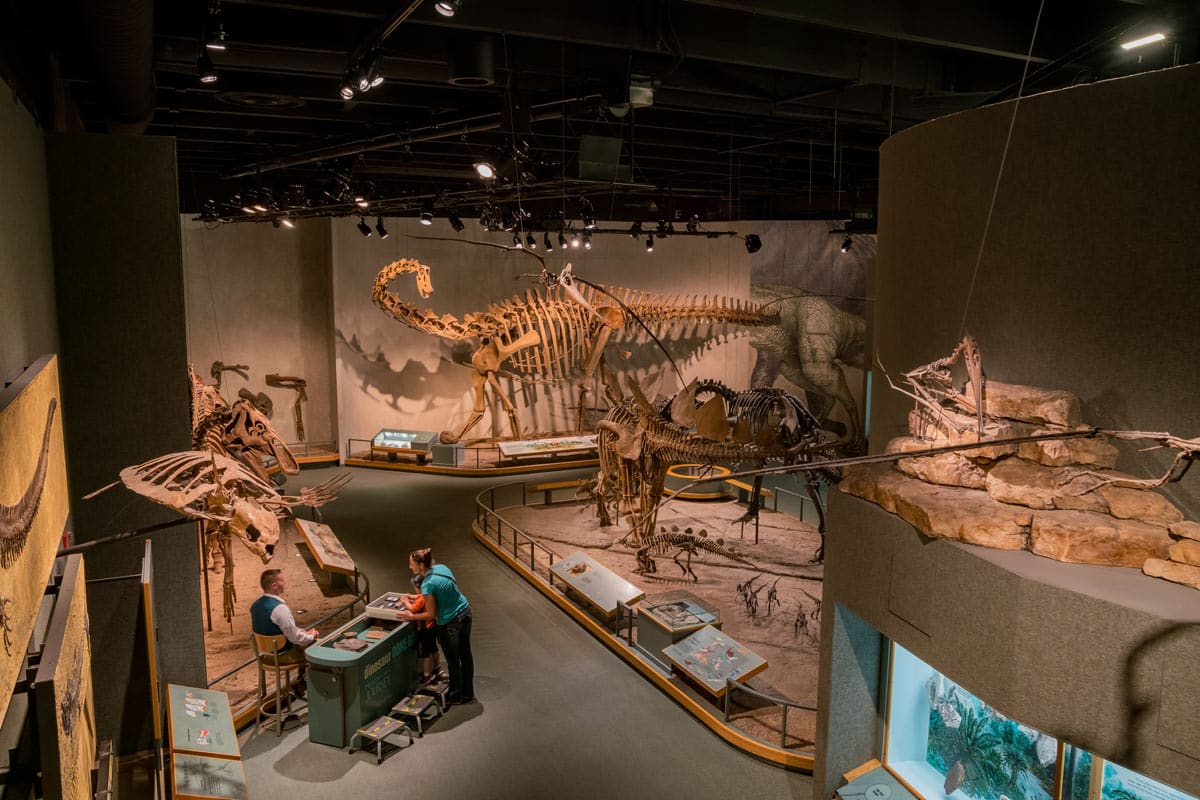 What makes City Park one of the best neighborhoods in Denver? Access to landmarks like Denver Museum of Nature & Science, with nearly 90 dioramas focusing on wildlife from the nearby Rocky Mountains.
Denver Zoo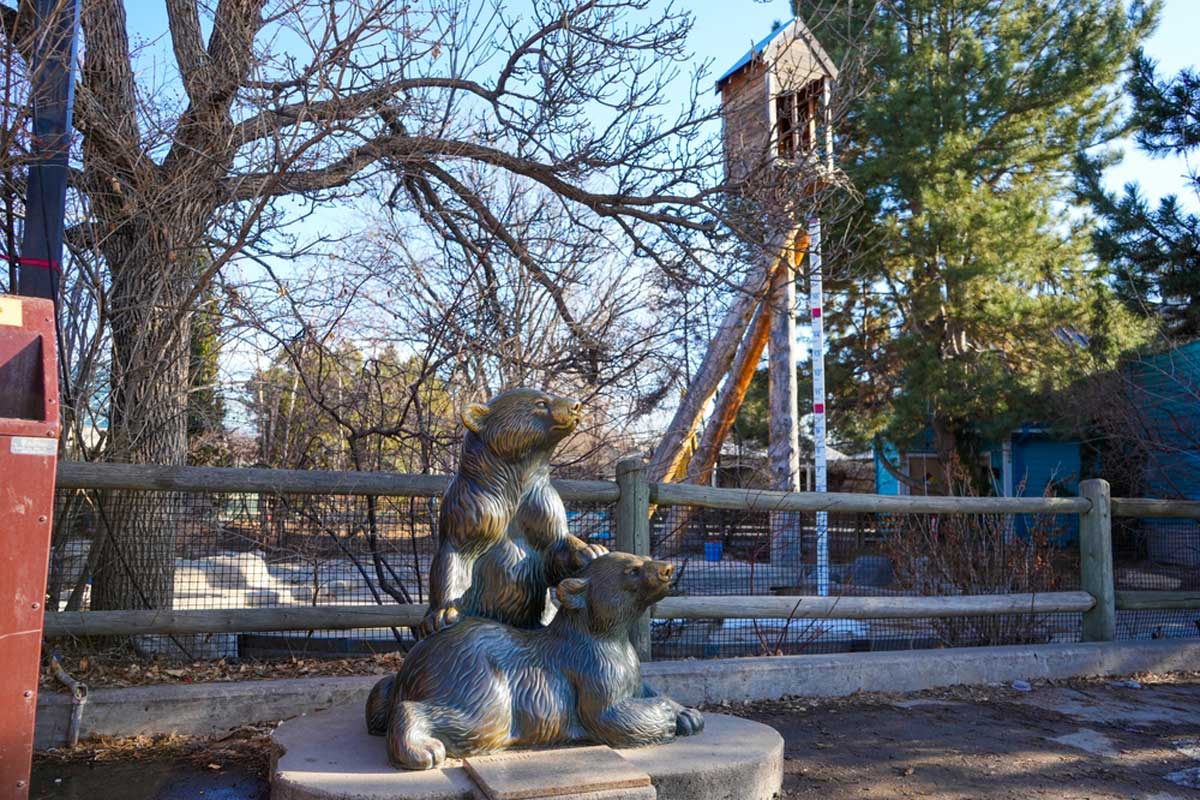 One of the highlights of City Park is Denver Zoo, a sprawling attraction home to thousands of animals and popular rotating exhibits. Kids can also enjoy the lovely place of Denver. It's always a fun time visiting Denver Zoo, and there are more things to do in Denver with kids in the summer that you should definitely try!
Suggested Neighbourhood Hotels in City Park
The Holiday Chalet Victorian
The Holiday Chalet Victorian offers guests (and furry companions) a chance to stay in a Victorian-style mansion turned apartment building turned historic hotel. Get all that?

No worries, just book a suite and see why the cosy guestrooms and central location have charmed tourists for over 50 years.
Flora House Denver
Located between two of the city's best parks (Cheesman Park being the other), each room at Flora House is uniquely decorated with stylish touches like botanical wallpaper, antique furniture, and exposed brick – providing more than enough atmosphere and old-school Denver flavour.
Days Inn by Wyndham Denver Downtown
Further down East Colfax is a convenient budget-friendly choice, Days Inn by Wyndham Denver Downtown. There are more unique hotels nearby, but if you need an affordable and convenient place to bed down near City Park, it'll do the trick.
Central Business District: Where to Stay in Denver Without a Car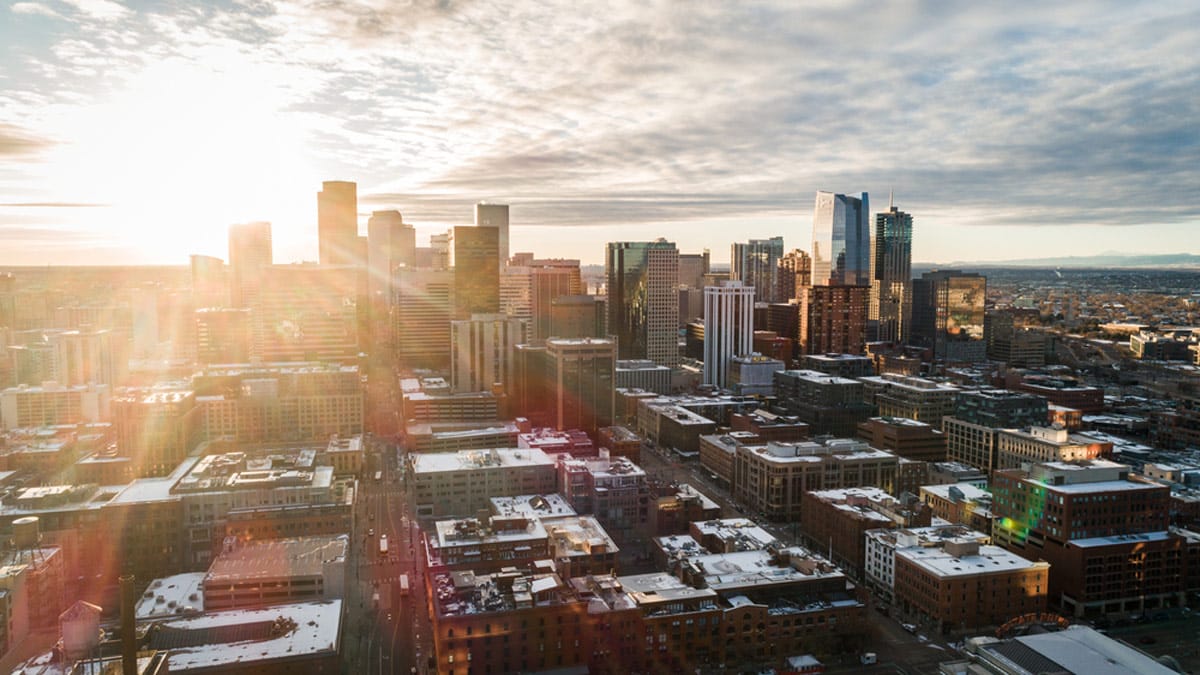 Looking for where to stay in Denver for couples?

Central Business District doesn't just cater to harried young professionals racing to their next meeting with AirPods and a scalding cup of Starbucks in tow. It's home to the city's most luxurious hotels, high-end restaurants, and a mile-long shopping district (true story).
Central Business District Highlights
16th Street Mall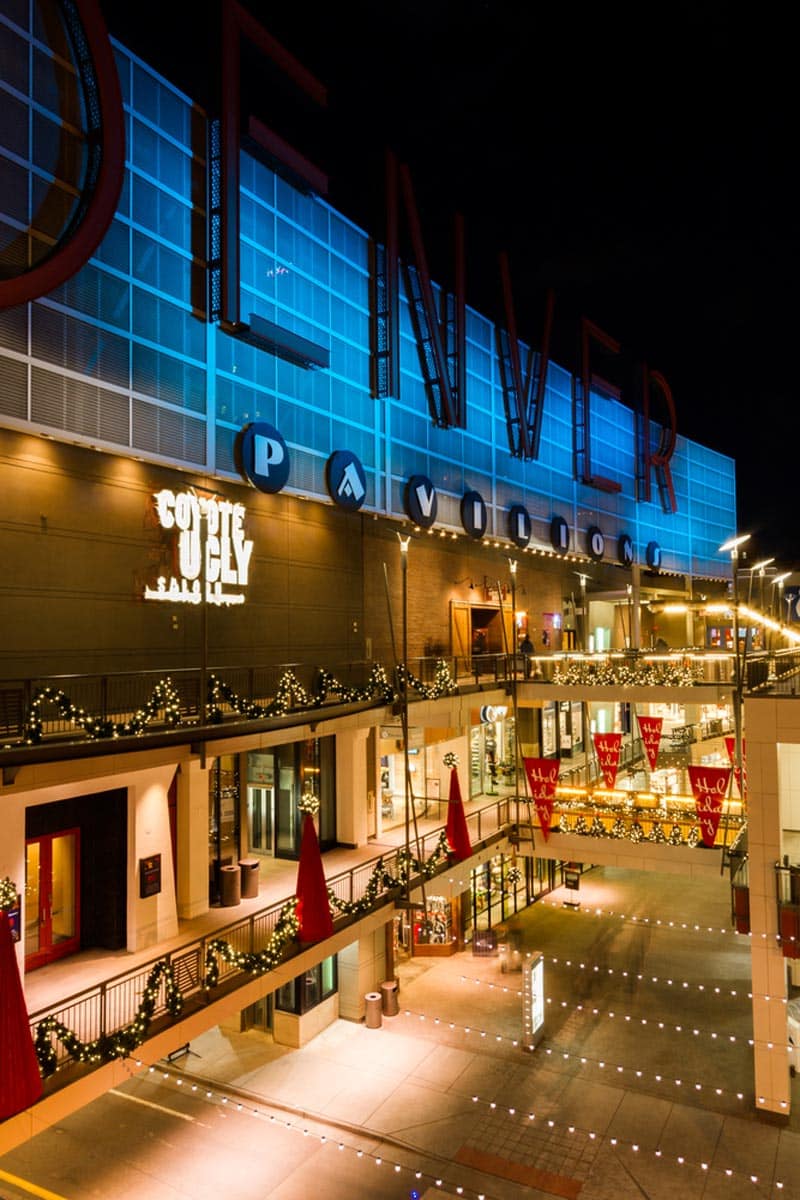 Outdoor cafes, striking architectural monuments, and horse-drawn carriages are just a few sights you'll see in the 1.25-mile promenade in the heart of Denver's CBD.
The Denver Center for the Performing Arts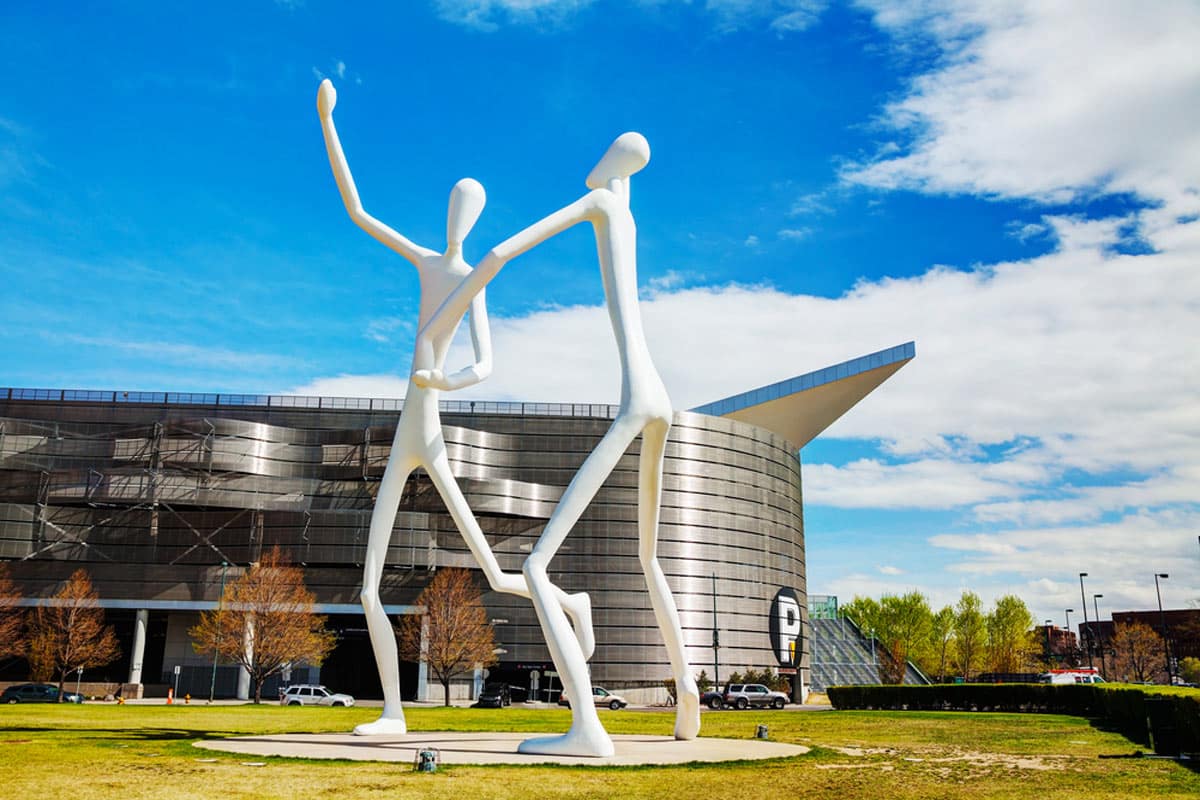 Pack your favourite dress or suit and book a Broadway show at The Denver Center for the Performing Arts. For over 5 decades, this Denver landmark has been an important source of education and entertainment showing the artistic side of the Mile High City.
Big Blue Bear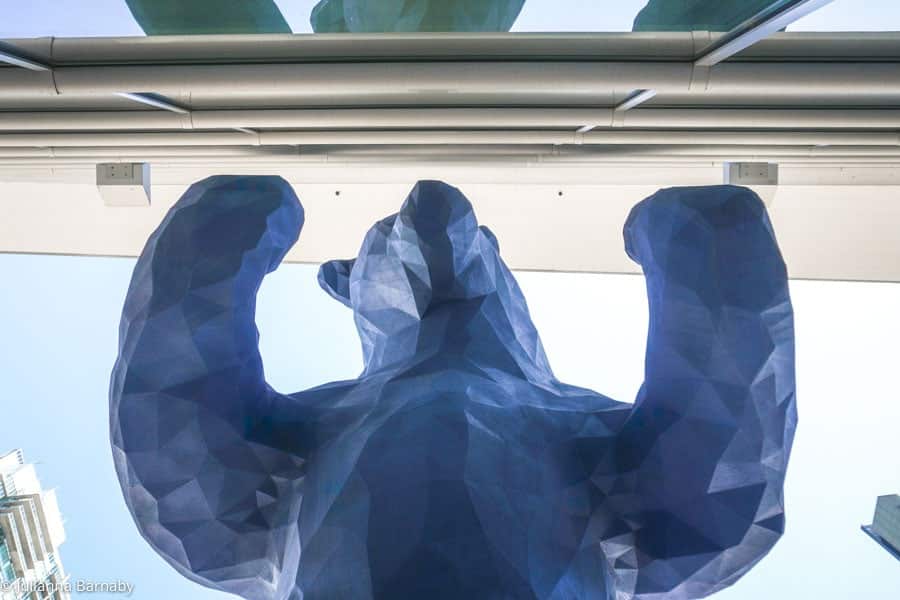 It just wouldn't be Denver without a giant blue bear playfully clawing at the city's convention centre. Really.

The eye-catching statue is a Denver landmark you won't want to miss, and frankly, it's kind of impossible to when staying in the Central Business District.
Suggested Luxury Hotels in Central Business District
The Brown Palace Hotel and Spa, Autograph Collection
Looking for the most historic hotel in Denver? Check. The Brown Palace Hotel offers spacious and luxurious rooms and suites in a 19th-century property in the heart of Denver's Central Business District.
Four Seasons Hotel Denver
Four Seasons Hotel Denver offers couples and solo travellers every comfort imaginable, including a full spa, terry cloth robes, premium linens, and a complimentary shuttle service.
Sheraton Denver Downtown Hotel
Looking for a perfect spot to stay in Denver? Sheraton Denver Downtown Hotel has plush XL double beds and city views you can't beat.
Highland: Best Place to Stay Just Outside Downtown Denver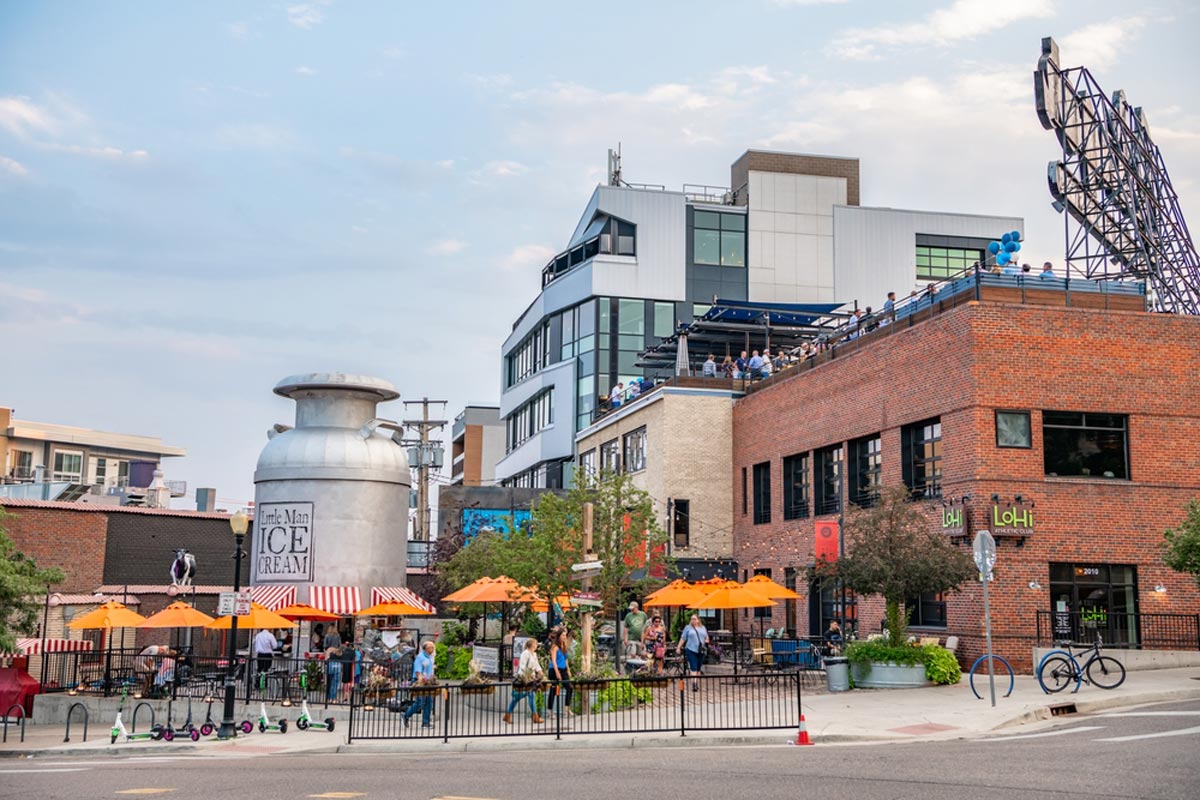 Highland is a short drive from the busiest sections of Denver and is a popular place to live and hang out for many Denver locals.

Walk the charming streets lined with Victorian houses, quaint cafes, and trendy bars and restaurants, and you'll get why. You'll find many of the best spots to grab a drink, shop for some local art, and dine on globally-inspired cuisine in the vibrant neighbourhood northwest of downtown Denver.
Highland Highlights
Highland Bridge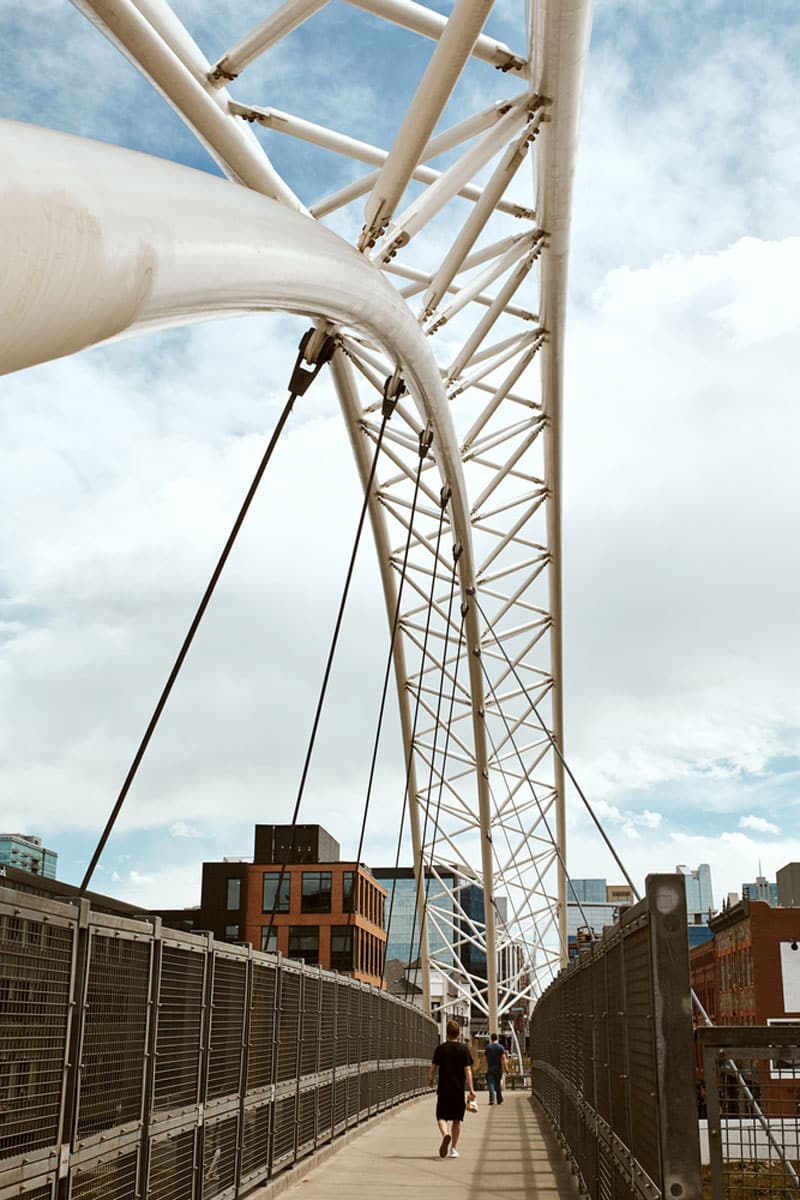 Take a short and scenic walk from LoHi (lower Highland) to LoDo using the Highland Bridge. It's a quick stroll but is a uniquely styled bridge with an even more eye-catching art installation called Red Velvet from John McEnroe.
Luz de Denver
Though it's technically across the river from Highland, you'll want to make the walk from LoHi to the famous winged art installation by the artist Jorge Marín that you've probably seen on social media.
Williams & Graham
Sip on a handcrafted cocktail or nosh on one of the city's best burgers in sleek, stylish digs in the bustling LoHi section of Highland.
Suggested Hotels in Highland
Fairfield Inn & Suites by Marriott Denver Downtown
Just across the South Platte River from Union Station, Fairfield Inn & Suites by Marriott Denver Downtown features an indoor pool, 24-hour front desk, and easy access to the best landmarks in Denver.
Kasa Comma LoHi Denver
Located in the vibrant LoHi district of Highland, Kasa Comma is in a perfect location to access downtown Denver and has stylish urban apartment-style rooms at a surprisingly low rate.
Residence Inn Denver Downtown
Budget accommodations just north of downtown Denver at Residence Inn have full kitchens and plenty of space to relax between exploring the Highland micro neighbourhoods.
Cherry Creek: Best Area to Stay in Denver for Local Charm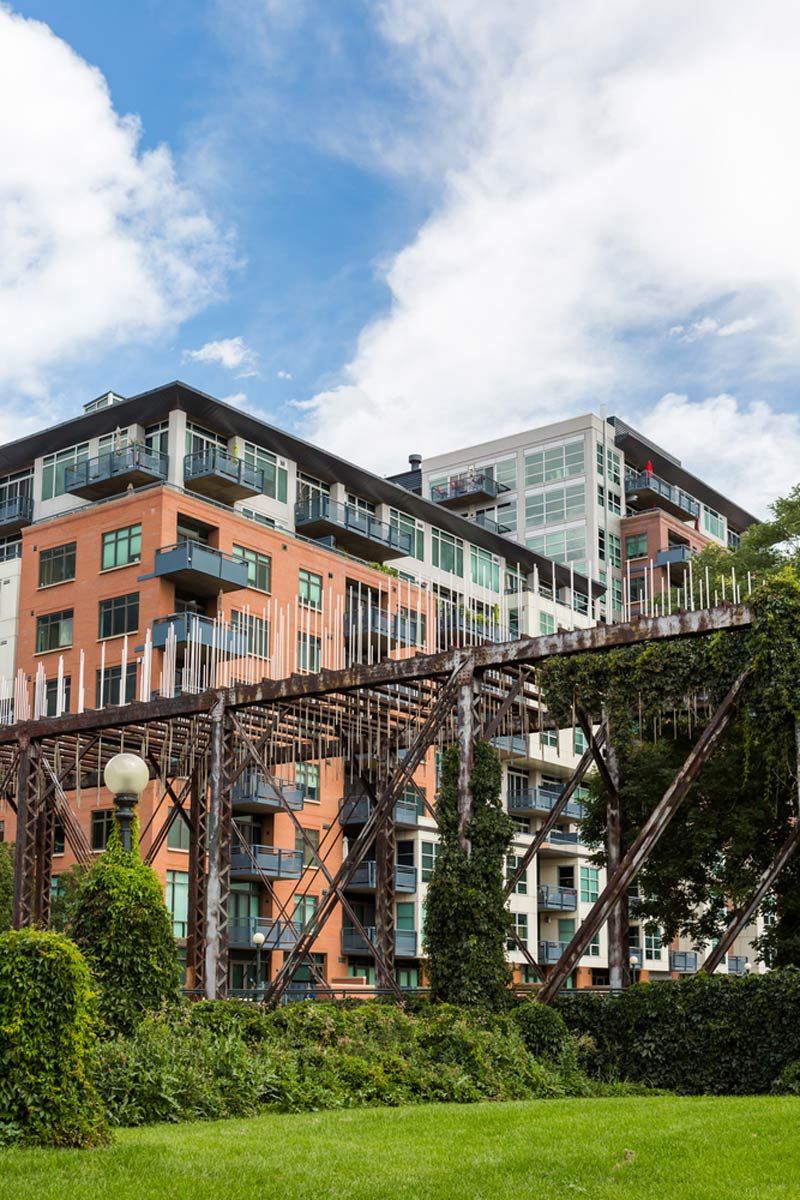 Where is the best place to stay in Denver like a local? Cherry Creek is a local favourite for Denver residents to spend their free time, and you'll likely fall in love with the array of shops, restaurants, and hotels in this part of town.
Time your visit just right, and you'll catch a popular local event like the Smash Fine Arts Festival or Cherry Creek North Live & Local.
Cherry Creek Highlights
Denver Botanic Gardens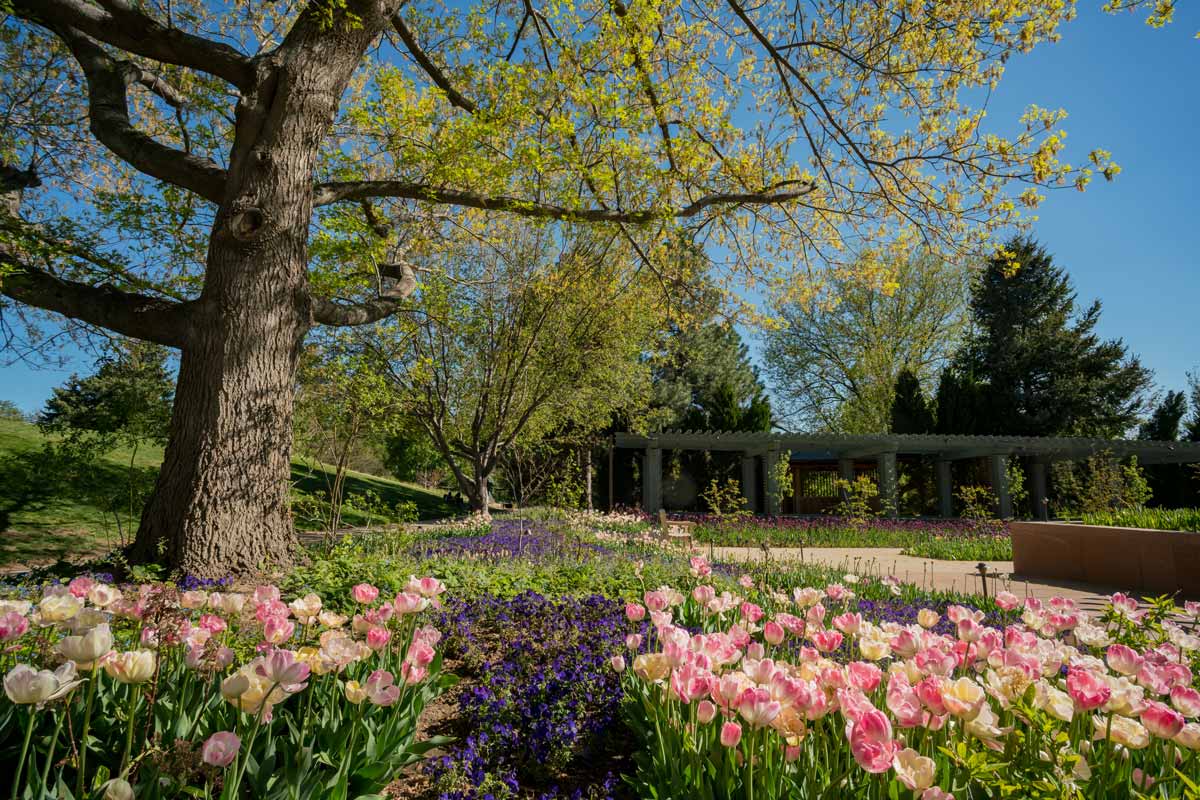 One of the top Denver landmarks is just a few minutes from Cherry Creek and a great place to spend an afternoon admiring the gorgeous ponds and gardens in Cheesman Park.
Hermitage Antiquarian Bookshop
Denver has a lot of fabulous bookstores (the small chain Tattered Cover is a must-see), but Hermitage stands out as the place to shop for passionate collectors seeking vintage and obscure titles.
Suggested Hotels in Cherry Creek
Halcyon – A Hotel in Cherry Creek
Halcyon – A Hotel in Cherry Creek has a convivial vibe with a fireplace and games in the lobby, a gear garage where you can check out a complimentary electric scooter or sled during the winter, and the popular restaurant and bar Local Jones.
Moxy Denver Cherry Creek
The pet-friendly Moxy Denver Cherry Creek has unique amenities like table tennis, a complimentary welcome drink, and access to bikes to ride around the city. Rooms are small but expertly designed with folding chairs and built-in nightstand shelving making most of the cosy space.
The Jacquard, Autograph Collection
The Jacquard, Autograph Collection is another example of contemporary comfort and style in Cherry Creek. The four-star hotel has rain shower heads, extra large beds, and plenty of comfortable amenities for you and your best friend (it's a pet-friendly property).
Where to Stay in Denver: Frequently Asked Questions
Related Searches FAQs
Practical Tips to Consider Before Booking Your Denver Accommodation
Plan at least a long weekend in Denver. Between the city's excellent dining, shopping, and sightseeing and the nearby Rocky Mountain National Park, time flies when you're having fun.
Book your trip ahead of time. Many of the best neighbourhoods to stay in Denver have small boutique hotels that can fill up quickly.
Pair your visit to Denver with some of the best ski resorts in Colorado. You can drive to many in around 1.5-3 hours.
Denver is a very walkable city, but if you're staying in some of the areas outside downtown, you may want a car.
Check if your hotel has parking included when you book. Some boutique hotels are limited to street parking, which can be tricky in a busy city like Denver.
If you're visiting Denver for Cannabis tourism (it's a thing here), check with your hotel regarding smoking policies in the room and on-site.
I'm all about packing light, but you'll want to check the forecast for your entire stay, as the weather can change in a hot minute.
You can (and should) take the train from Denver International Airport (DEN) to downtown. It doesn't take much longer than a taxi and is a lot cheaper.