It's time to head down the epic ski slopes of the Centennial State. Get ready to discover which Colorado ski resorts you should grace with your skis.
If I could do a little song and dance number about the fantastic ski resorts in Colorado, trust me, I would. But you're not here to watch me perform. You're here because your feet are itching to hit Colorado's snowy slopes.
And who could blame you?
Much of the best skiing in the USA happens in Colorado and the state is no stranger to eager skiers. But now it's time to turn that eagerness into action — ski action, that is.
Enough chit-chat. There are vast and welcoming Colorado skiing resorts that need your attention. So let's hit the slopes.
Best Colorado Ski Resorts
Vail Ski Resort
Best for overall skiing experience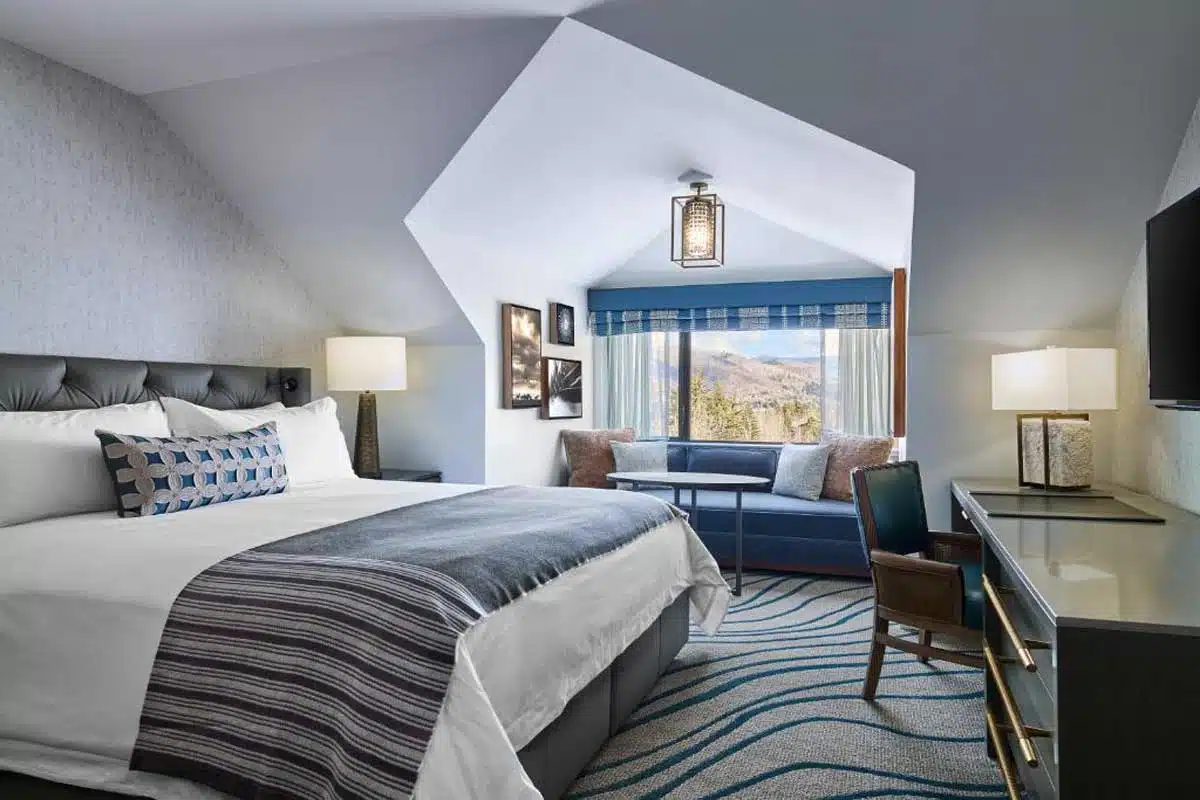 If there was ever a place synonymous with skiing (and any winter sport, for that matter), it is the Vail Ski Resort. This is no surprise, though. Not only is Vail one of the largest resorts worldwide, but its terrains are also second to none.
Spread throughout its 5,289 acres, you'll find 31 lifts, three terrain parks, and some of the most enticing groomed runs in the country.
Vail features seven back bowls to keep skiers of any level busy for an entire season. Though, the real standout here is the long runs from the summit, which tower at a hefty 11,579 feet.
Suggested Stay: Grand Hyatt Vail
Tip: If you're planning an unforgettable trip to Vail, read my guide to the best things to do in Vail to fill your itinerary.
Aspen Mountain Ski Resort
Best for experienced skiers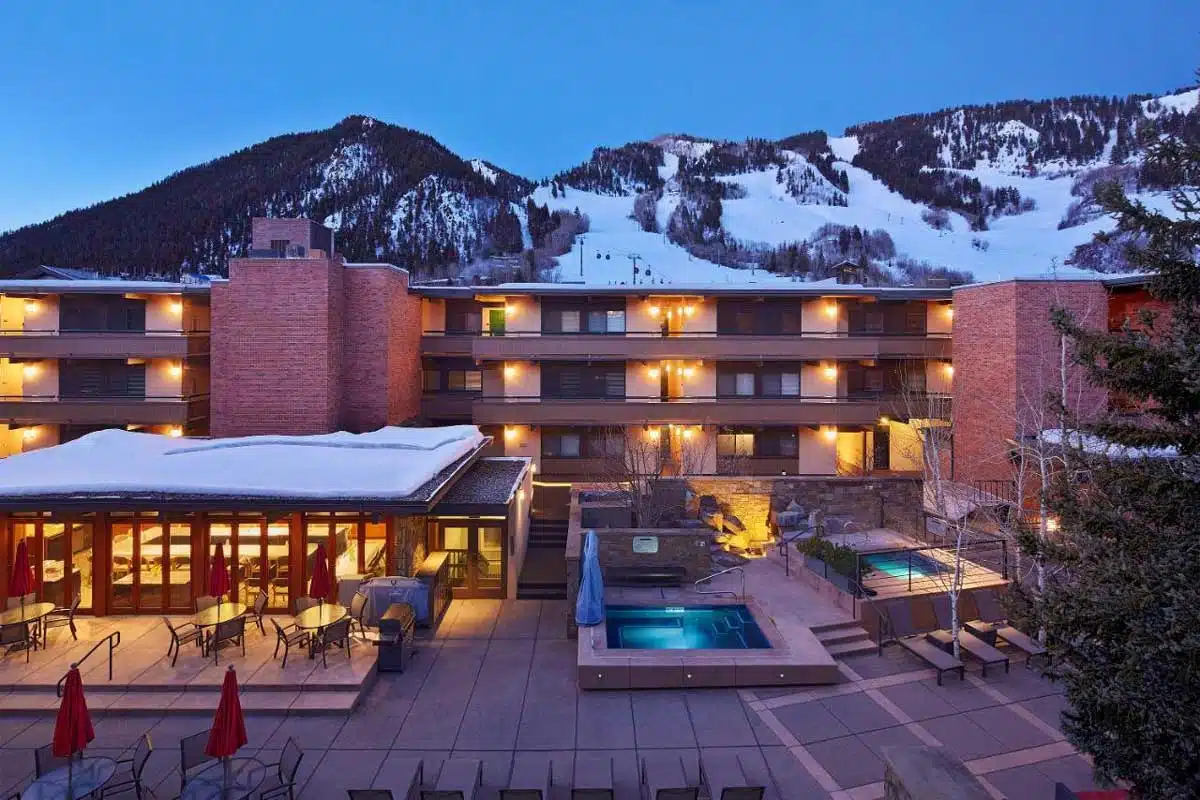 Including Aspen in any list of premier ski destinations is an absolute no-brainer. But before packing your skis and heading out, remember that this Aspen, Colorado, ski resort consists of four separate areas.
For die-hard skiers, there is no better part of Aspen to head to than Aspen Mountain. With its collection of numerous expert runs and superb intermediate cruisers across its 675 acres, it's a skier's paradise. Some highlights include its multiple black diamonds and even some hidden blue ones.
When heading out on a ski adventure to Aspen, you can look forward to roughly 300 inches of snowfall and a stunning summit of 11,000 feet – which should certainly keep you busy.
Suggested Stay: Aspen Square Condominium Hotel
Keystone Ski Resort
Best for beginners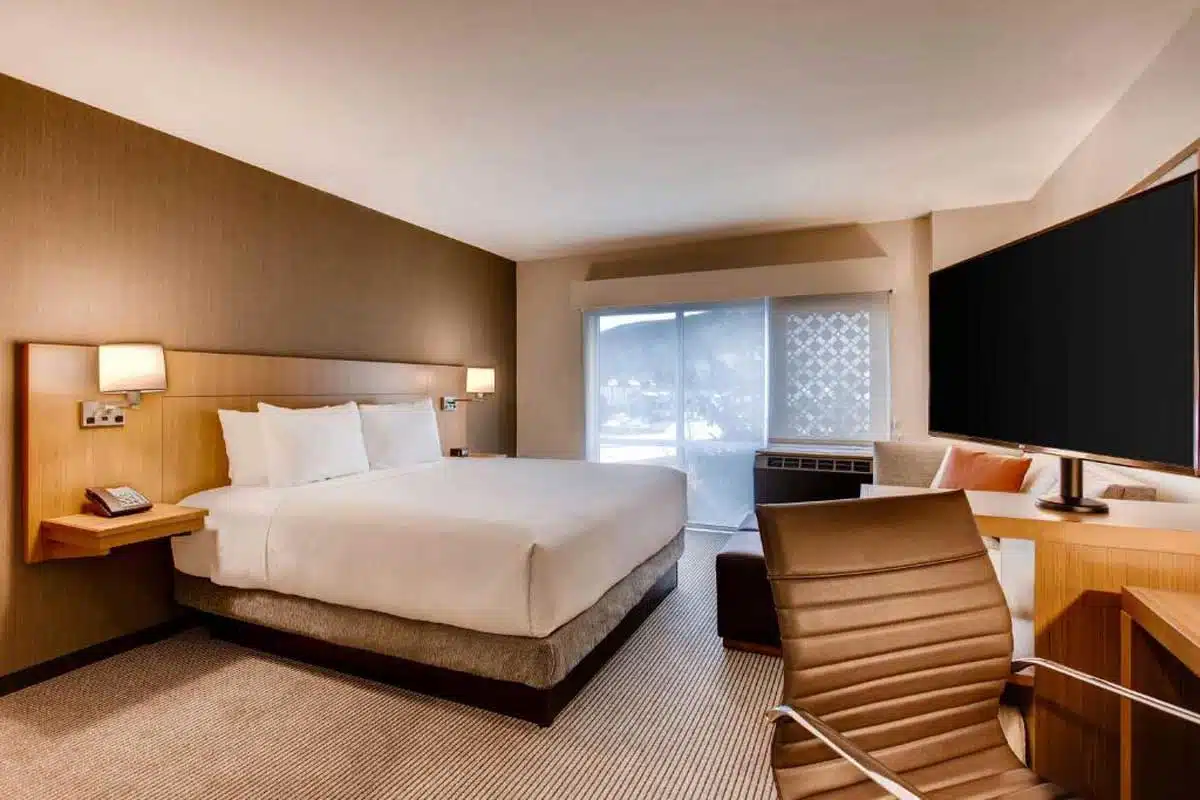 If you're new to skiing, few places are better suited to test your abilities than Keystone, one of the best Colorado ski resorts. Spread over three mountain peaks, each has distinct features that make it perfect for newbies.
Closest to the main village of River Run is Decorum Mountain. Brimming with groomed runners and a few beginner runs, it's a great starting point.
Next is North Peak, where you'll find more advanced terrain with numerous moguls and steeper runs.
Finally, Keystone's last peak, The Outback, has the resort's highest peak at 12,000 feet, perfect for advanced skiers and eager snowboarders. Keystone also boasts Colorado's longest ski day thanks to its night time skiing opportunities.
Suggested Stay: Hyatt Place Keystone
Cooper Hill Ski Area
Best for rugged skiing experiences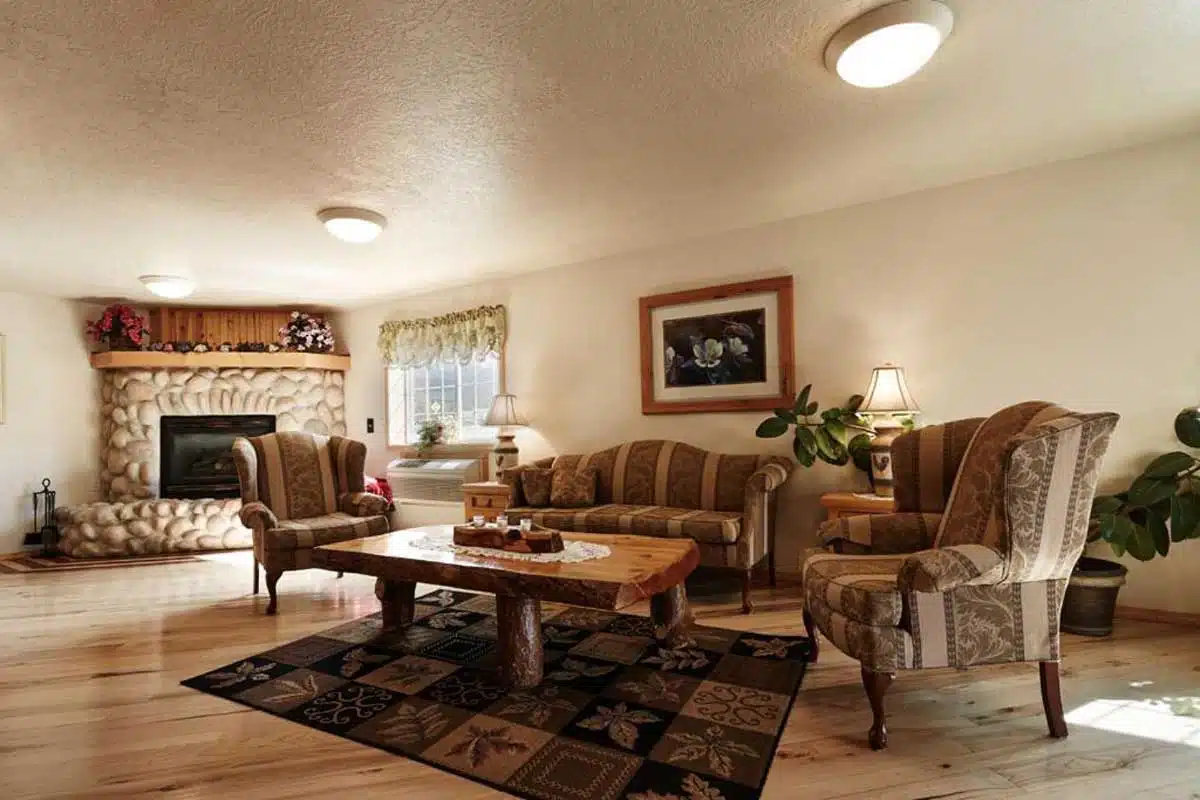 Cooper Hill sits close to the sleepy town of Leadville and, if you're looking for pristine powder days, this little 500 acres of ski area is the one for you.
Small? Yes. Boring? Definitely not. Its 64 trails take full advantage of the 260 inches of snowfall the area sees annually.
With a unique take on skiing, Cooper Hill has a philosophy of never over-grooming terrain, which, oddly enough, makes skiing here all the better. And if you're fresh on the slopes, it's also one of the best ski resorts in Colorado for beginners.
The Cooper Ski School offers extensive training to beginners and even snowboarding classes. Should you want to explore beyond its 500 acres, opt for its fantastic snowcat skiing tours on the Chicago Ridge along 2,600 acres of terrain.
Suggested Stay: Columbine Inn & Suites
Telluride Ski Resort
Best for a scenic skiing adventure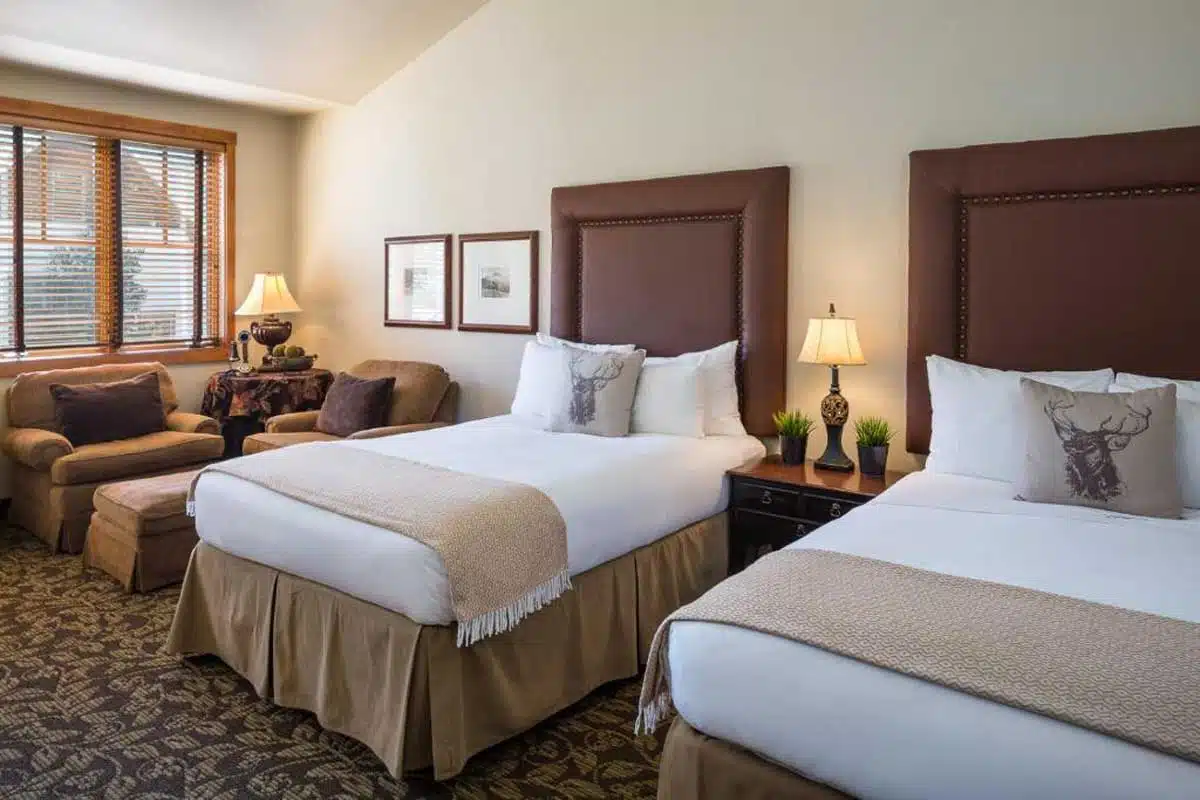 What's better than big vertical slopes on one of the best ski mountains in Colorado? Those same slopes, set against the backdrop of stunning views, of course.
With views of the San Juan Mountains, Telluride delivers everything you could want from a skiing destination.
Covering more than 2,000 acres of terrain, a base elevation of 8,700 feet, and a max elevation of 13,100 feet, you're in for quite a ride. Telluride has terrains suitable for every type of skier, from beginner to advanced. It even features a few hike-to landscapes fit for experts.
Paired with its 300 inches of snowfall every year, it's no wonder Telluride is such a popular Colorado ski area.
Suggested Stay: The Hotel Telluride
Silverton Mountain Ski Resort
Best for a unique ski trip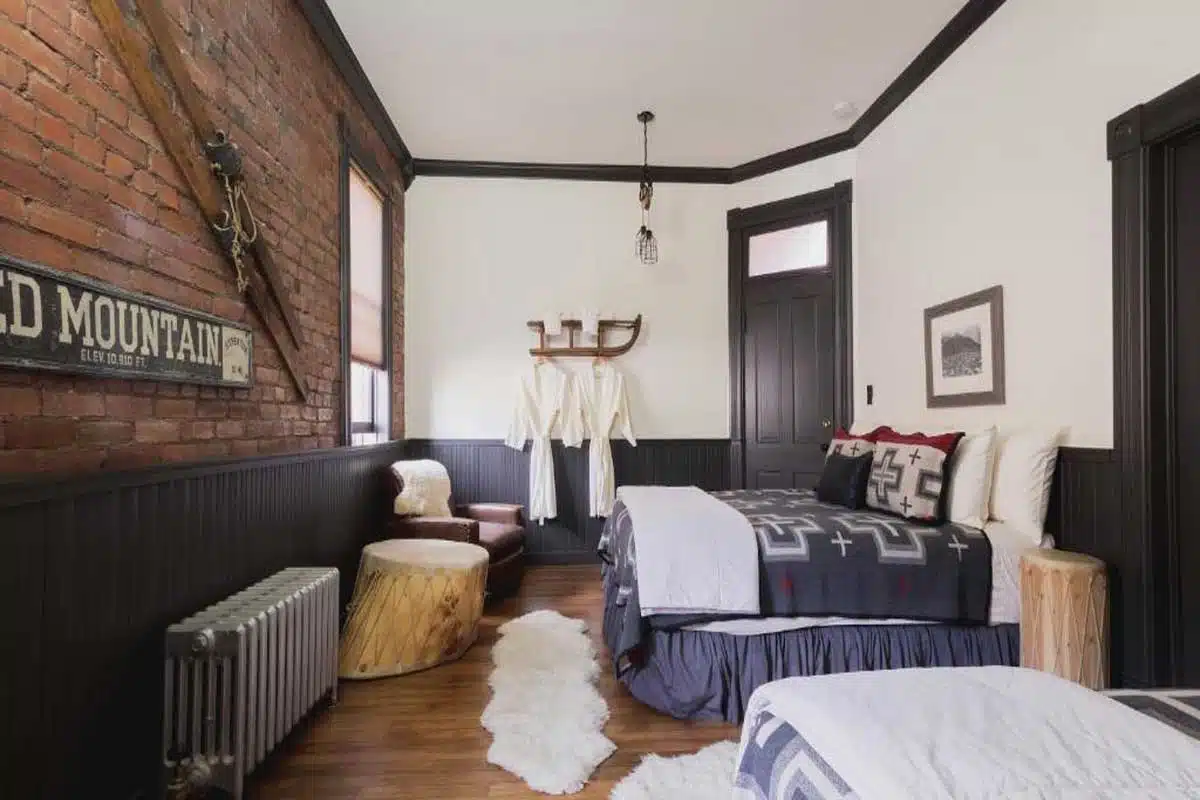 Silverton is easily one of the best ski resorts in Colorado, despite being overlooked in favour of some of the more popular spots.
In essence, this gem is backcountry skiing at its finest. Here, you won't find groomed runs. Instead, expect unparalleled powder terrain.
Its exceptionally high snowfall – of about 400 inches – is why advanced and expert skiers and boarders flock here. So seeing fellow skiers in avalanche gear is the norm. And, while this might seem daunting, don't fear. As a visitor to Silverton, you're paired with a local to guide you (for a small fee, though).
A major drawing point of Silverton is its offering of heli-skiing and heliboarding. Start your journey out of a hovering helicopter for a once-in-a-lifetime experience. If your wobbly-knees allow, that is.
Suggested Stay: Teller House
Beaver Creek Resort
Best for an upscale skiing experience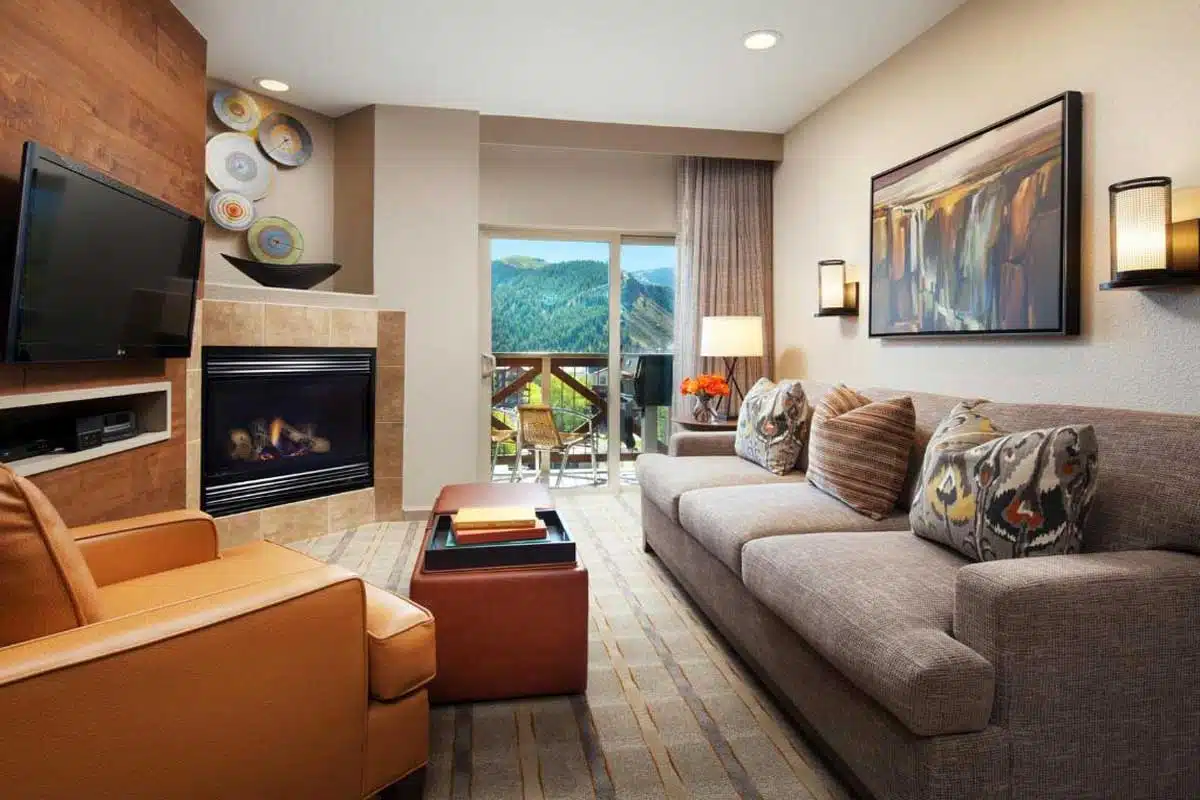 Situated in the same area as the Vail Ski Resort, the slopes at Beaver Creek are some of the best places to ski in Colorado. Known for its immaculately groomed runs, this is an excellent spot for novice skiers.
Spread through more than 1,800 acres of terrain is an abundance of runs for nearly any level of skier. However, Beaver Creek excels at catering to those just finding their feet (pun intended).
Don't worry, though. There are also about 250 acres of high-altitude terrain for more intermediate skiers. And if you're in the mood for fewer crowds along your run, Beaver Creek surprisingly sees fewer crowds than its close relative, Vail.
Suggested Stay: Sheraton Mountain Vista Villas
Monarch Mountain Ski Resort
Best for a hidden-gem skiing adventure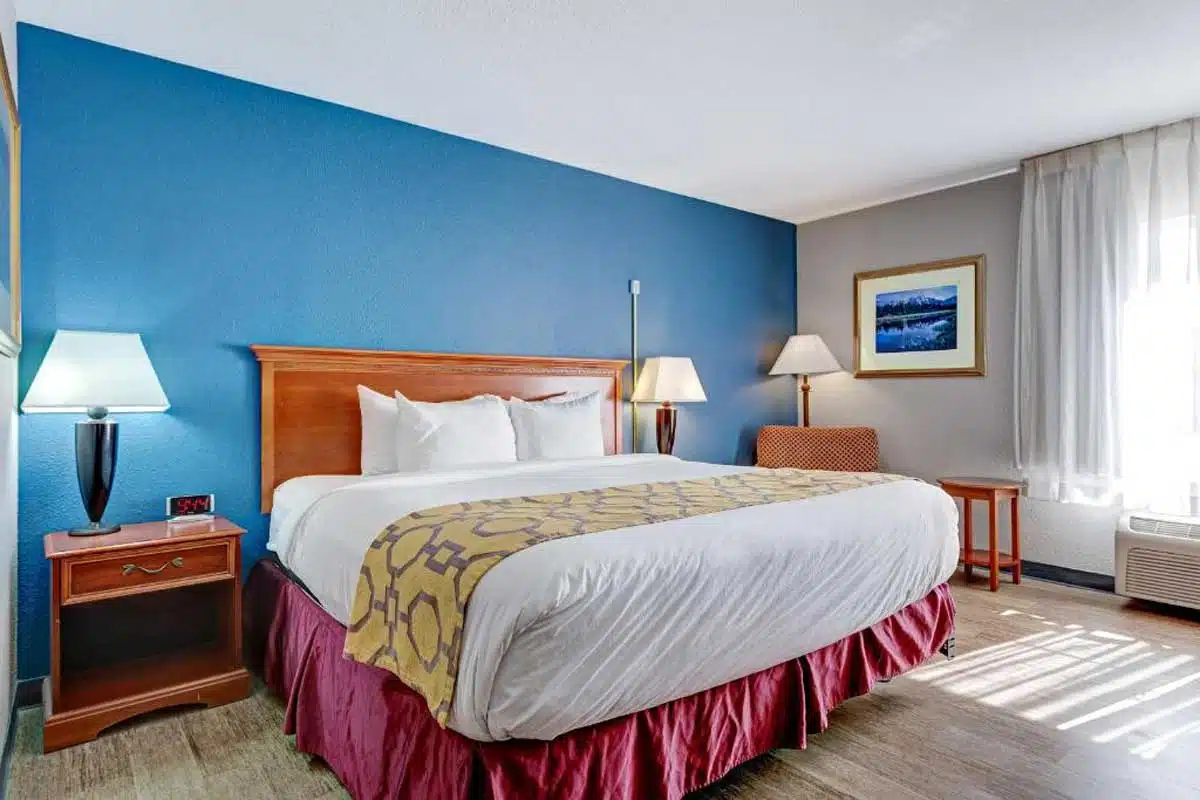 Situated west of Salida, Monarch Mountain is ridiculously underrated when it comes to enticing slopes, numerous trails and runs, and epic views. Although much smaller than other big hitters, its 64 runs and three terrain parks make up for its size.
Then again, at only 800 acres, it has an impressive run that stretches for a staggering 5,280 feet. Not bad for a little guy, I'd say.
Monarch Mountain also offers excellent snowcat skiing and backcountry skiing in Mirkwood Basin if you're after something a little bit different.
Suggested Stay: Baymont by Wyndham Salida
Steamboat Ski Resort
Best for unrivalled powder terrain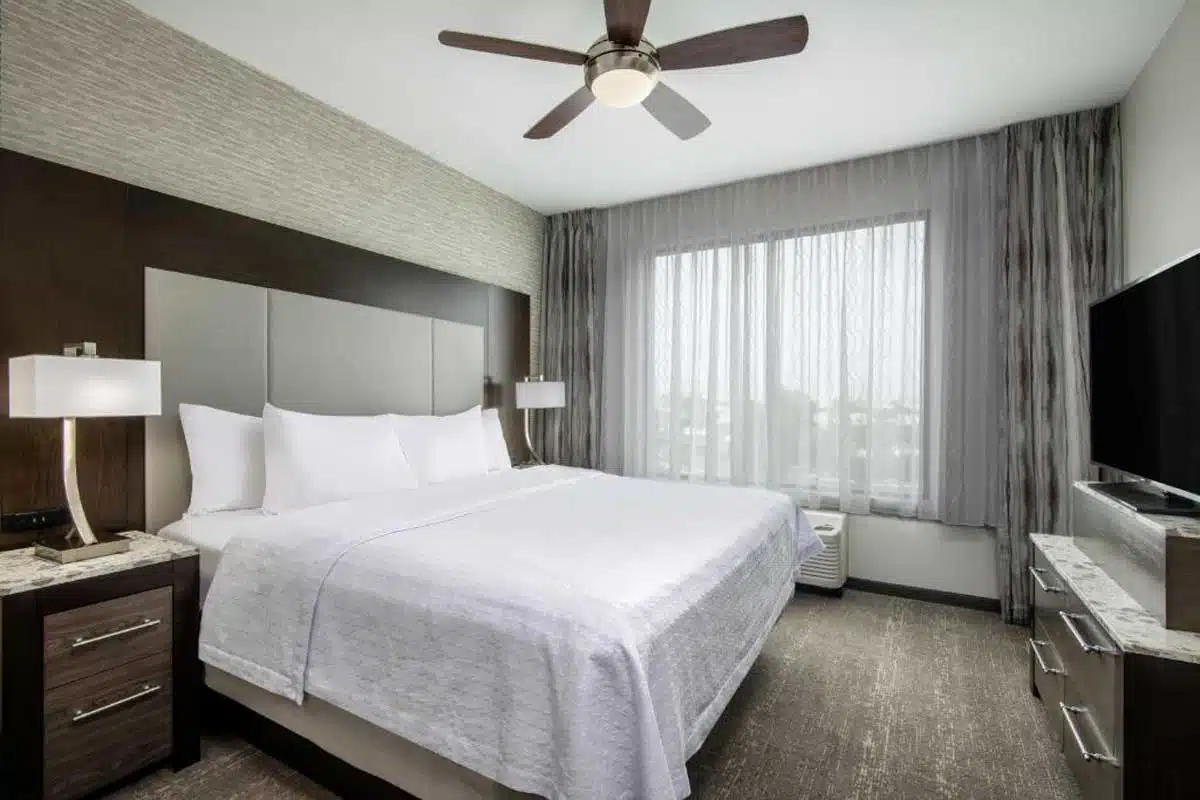 Known as "Ski Town USA", Steamboat has a pretty high bar to live up to. I'm happy to announce that it does just that – and then some. Most come here to experience its "Champagne Powder Snow", a dry and fluffy powder that Steamboat is famous for.
Compared to some of the other best ski resorts in Colorado, Steamboat doesn't boast the most extensive elevation range. But, at 2,900 acres, it is one of the biggest in the state and offers ample skiable terrain.
Notably, Steamboat boasts some of the best tree skiing in the region, and with roughly 330 inches of snow annually, it's a standout.
Suggested Stay: Homewood Suites by Hilton
Powderhorn Mountain Resort
Best for an all-round skiing excursion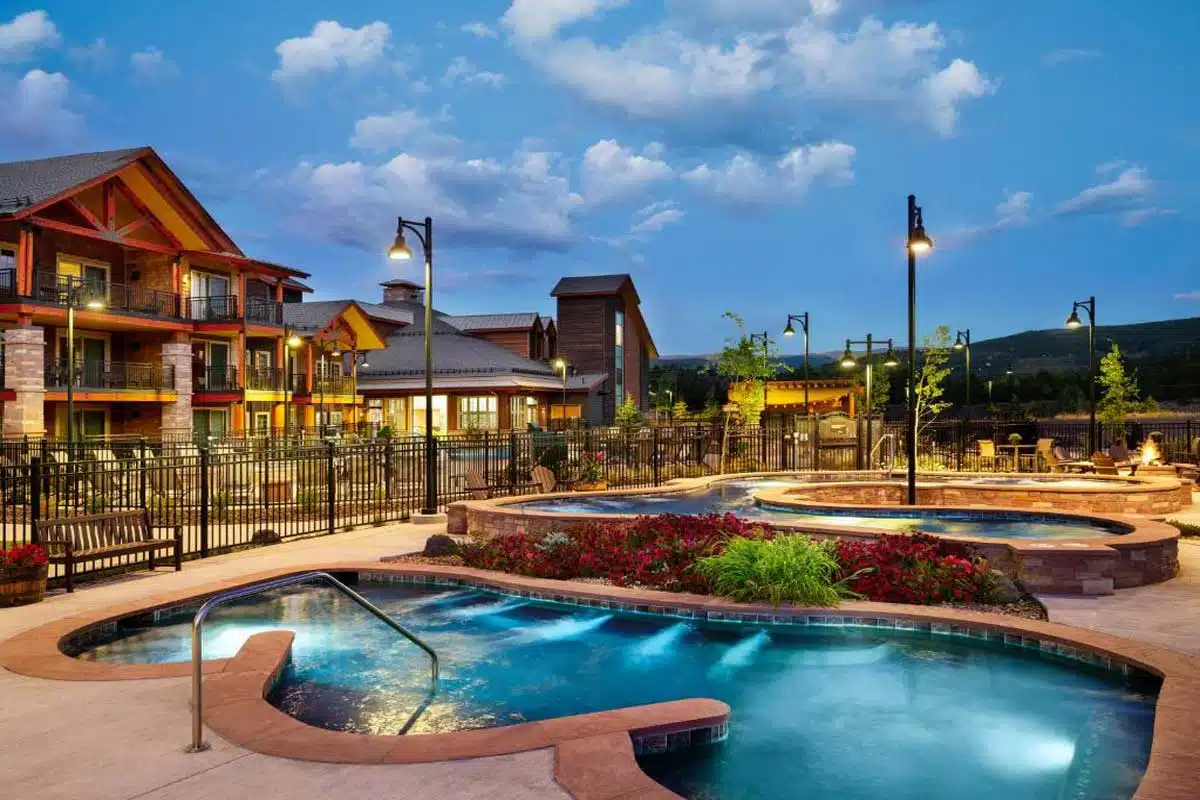 Most would say that Powderhorn caters to beginners… And while that might be true, there's plenty here for any level of skier. Home to two terrain parks and over 1,600 acres of terrain, you'll find a spot here for you in no time.
A standout of Powderhorn is its world-class Nordic skiing terrain at the Grand Mesa on its northern edge. As the world's largest flat-top mountain, it's cross-country ski nirvana.
But, if you're not that much of a sloper, you can also indulge in exciting snowmobiling atop Grand Mesa.
Suggested Stay: The Ranahan
Breckenridge Ski Resort
Best for a complete skiing experience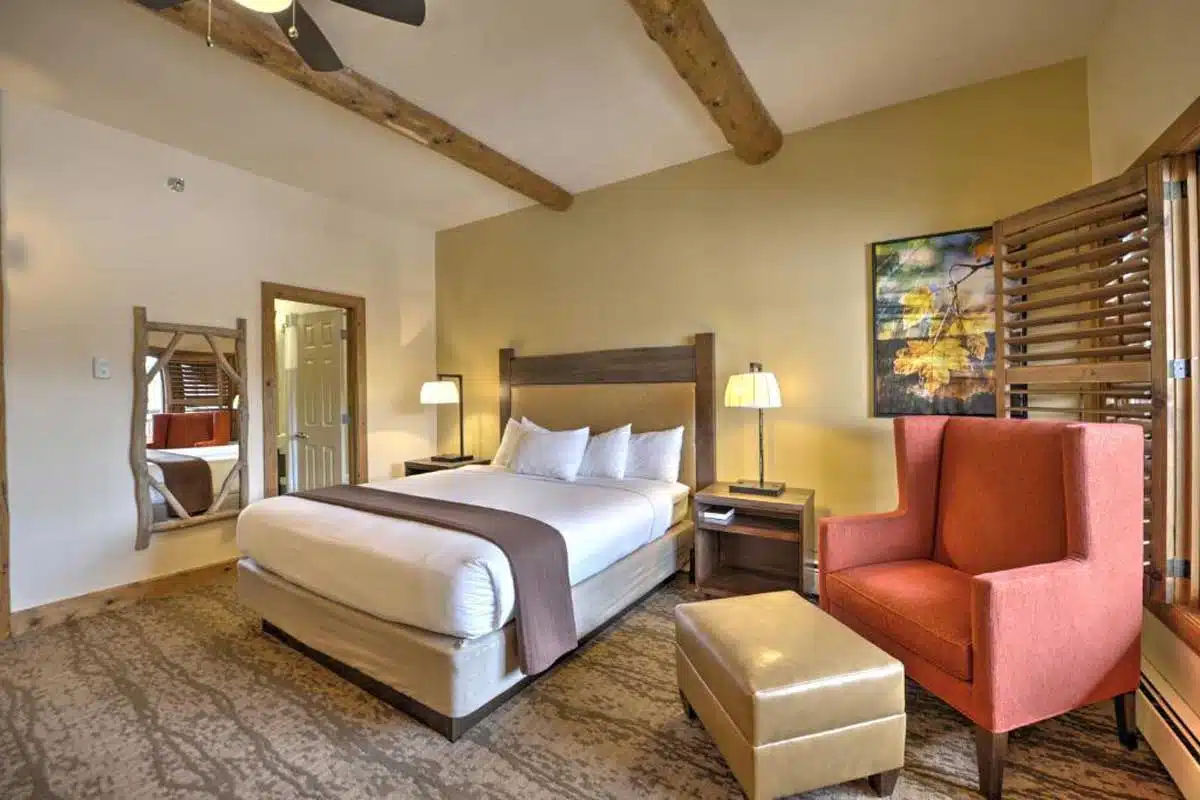 While most of the major ski resorts in Denver, Colorado, do their best to offer a holistic skiing experience. Though, in comparison to Breckenridge, their efforts can appear futile.
As one of the few ski resorts in the state that can boast a terrain for every skier, it's no surprise that it's a favourite.
Across its terrain, you'll find groomed runs, epic tree skiing, and fantastic high-alpine bowls. Now add to those Breckenridge's green, blue, and black diamond runs, numerous moguls, and specified beginner areas. What more could you want?
How about the highest lift in North America? Well, Breckenridge Colorado ski resort also has that, with Peak 8 along its Imperial Chairlift at 12,998 feet.
Suggested Stay: The Lodge at Breckenridge
Arapahoe Basin
Best for lengthy groomed runs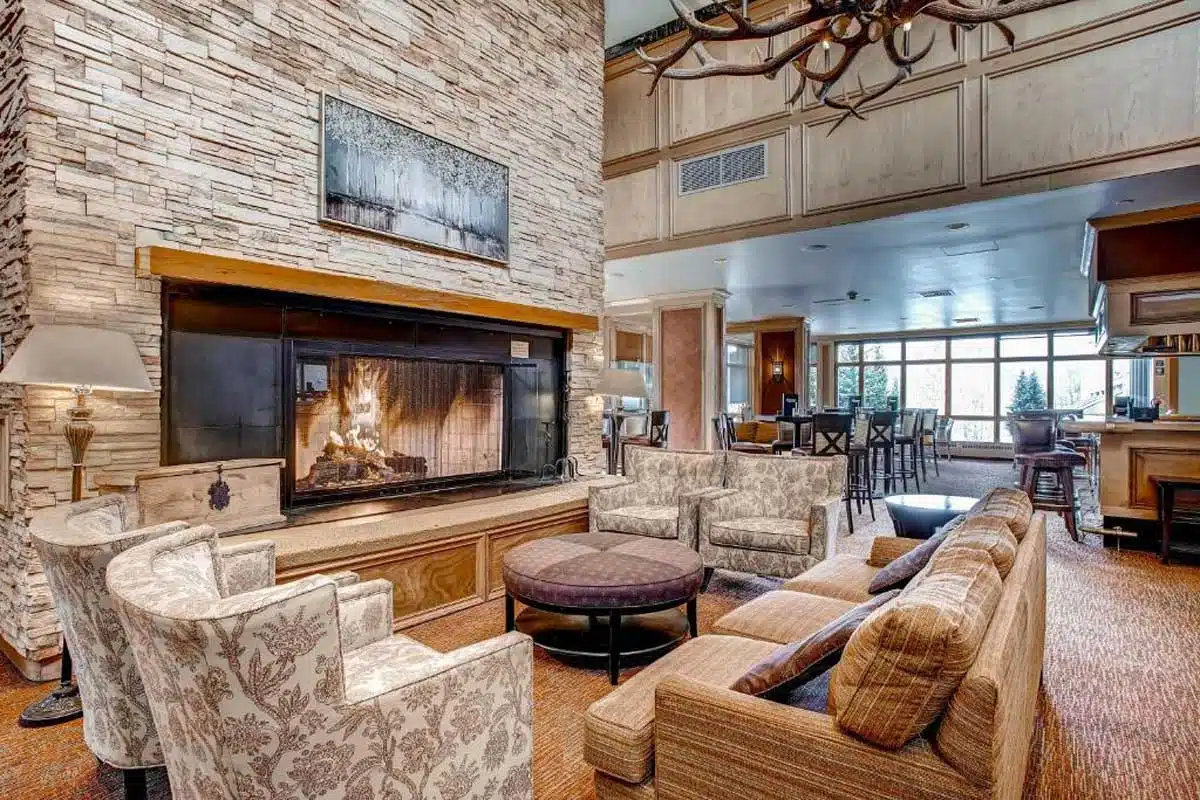 If you ask any skier in the state to name the top ski resort in Colorado, many will answer "A-Basin." They're referring to Arapahoe Basin in the Loveland Pass, in case you didn't know.
Having the advantage of a high elevation (13,050 feet), A-Basin showcases the most extended ski season in the state.
That's good news for spring skiers, as you can experience its stunning open runs, steep slopes, and ridge-skiing well into April. Yes, there are regions dedicated to beginners, but overall, A-Basin caters for those with more skill.
Even though it's one of the closest Colorado ski areas to Denver, it doesn't get overly crowded. This makes it ideal if you want some secluded ski time.
Suggested Stay: The Keystone Lodge & Spa
Winter Park Resort
Best for a challenging ski adventure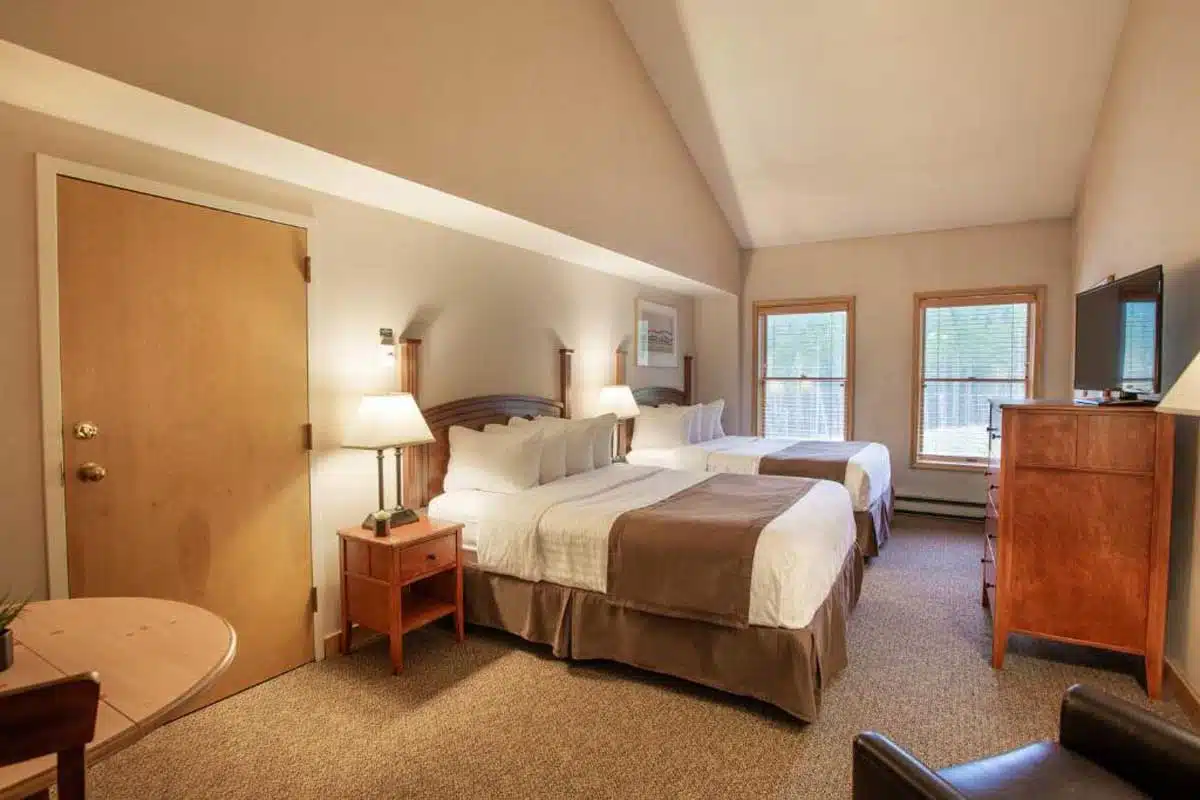 Bearing the title of the most extended continually operated ski resort in Colorado (phew, what a mouthful), Winter Park has been in the skiing business since 1940. With that in mind, take note that it's not a beginner-level resort.
Of its 166 trails spread across 3,000 acres of skiable terrain, only about 8% of this suits beginners. However, if you want to test your abilities, Winter Park is the place to do so. More than half of its terrain caters to advanced skiers, and there are areas reserved for experts only.
Beyond the staples of ski resorts, Winter Park also includes exciting territories: Parsenn Bowl is a wide bowl with epic views, Terrain Park features a staggering 18-foot superpipe, and Mary Jane showcases excellent moguls.
Suggested Stay: The Vintage Hotel
Tip: Find out why Colorado is one of the best destinations for a winter vacation in the US.
Copper Mountain Resort
Best for families on a ski trip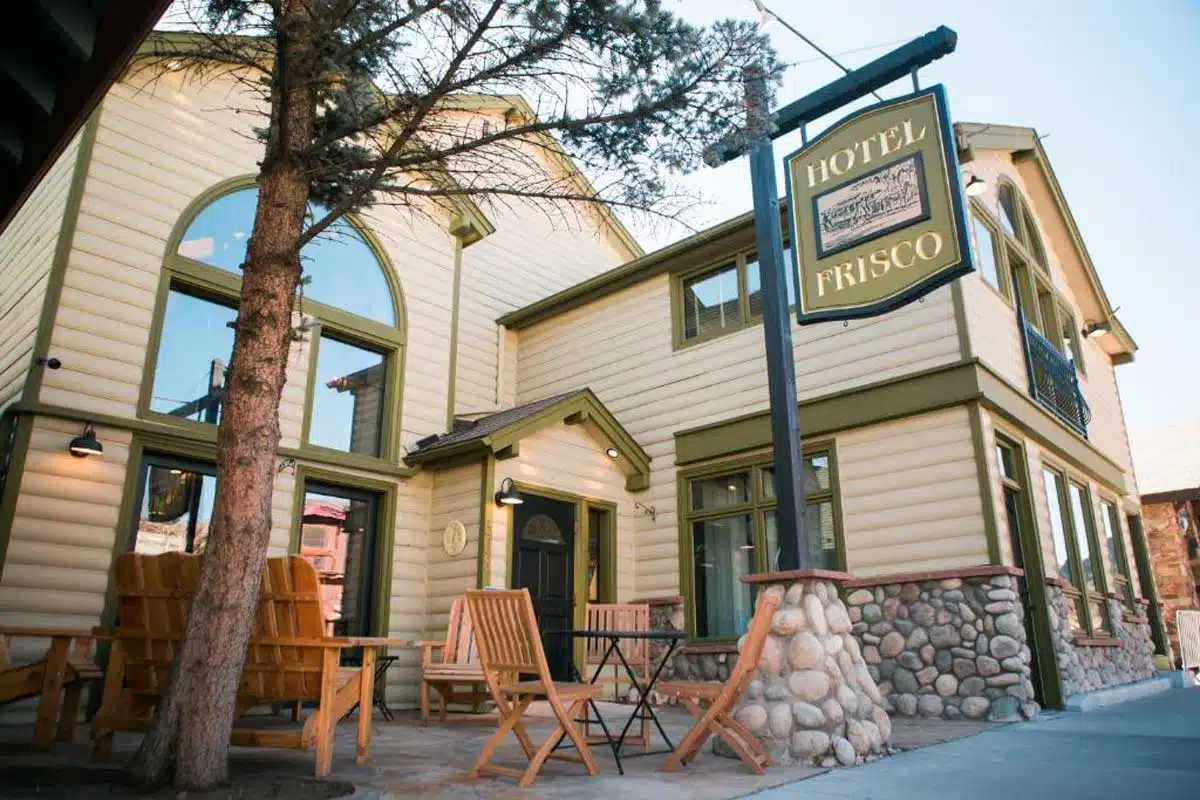 Travelling with little ones? One of the best family ski resorts in Colorado is Copper Mountain. It's a little under an hour's drive from Denver, making it an excellent spot for day trips, while its ski conditions are ideal and on par with other regional resorts.
Spread across 2,460 acres of terrain, with 23 ski lifts, it's also pretty straightforward to navigate. Copper Mountain boasts plenty of terrain fit for beginners and intermediate-level skiers, with numerous runs.
A standout feature of Copper Mountain is its elevation; at a maximum of 12,313 feet, it has some of the best powder days. If you're looking for some of the best boarding runs, the fresh powder this mountain sees a lot of is the perfect landscape for you.
Suggested Stay: Hotel Frisco
Purgatory Mountain Resort
Best for budget-friendly skiing in Colorado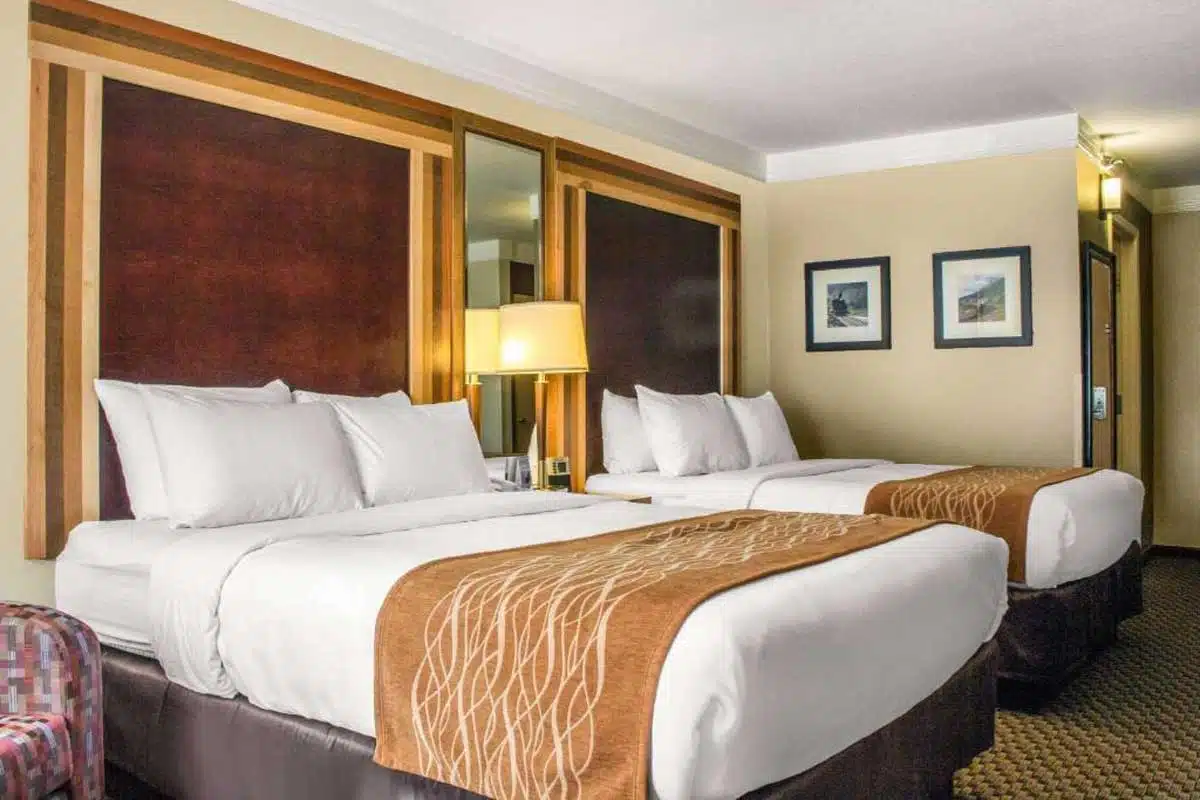 Within the San Juan Mountains, you'll find Purgatory Mountain Resort. Now don't let the ominous-sounding name scare you. Its slopes won't leave you hanging, trust me.
As one of the most affordable ski resorts in Colorado, Purgatory sees a lot of visitors every season. Not surprising, though, as its runs focus on epic skiing for beginner and intermediate skiers.
With 88 runs spread over its 1,360 acres, there's more than enough terrain at Purgatory. Its longest run boasts 7,920 feet, but if you're looking for more than straightforward skiing, you'll also find five terrain parks around the mountain.
Suggested Stay: Comfort Inn & Suites Durango
Wolf Creek Ski Area
Best for epic powder skiing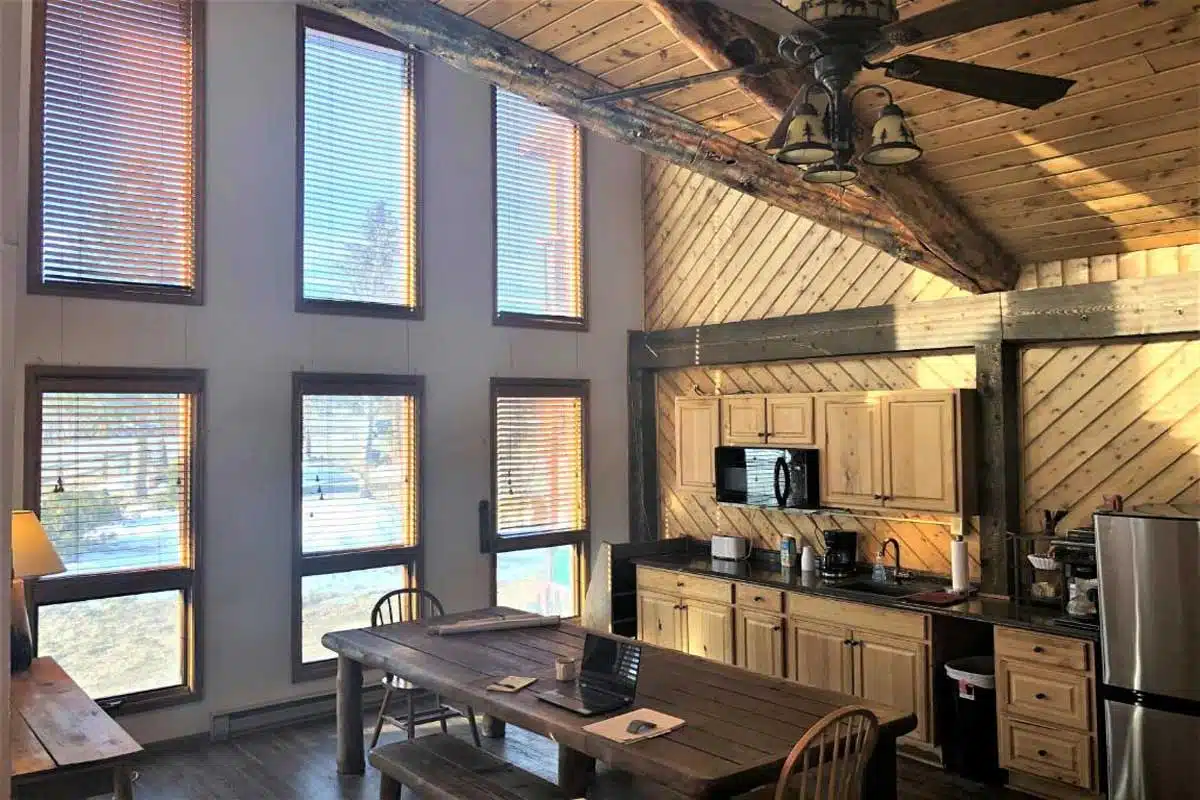 One of the best southern Colorado ski resorts sits outside Pagosa Springs. Wolf Creek is synonymous with heavy snowfall and outstanding powder days. With nearly 430 inches of snowfall, it also holds the title of the resort with the most snow in the state.
At a base elevation of 10,300 feet shooting up to a summit elevation of 11,900 feet, here you'll find your heart racing. Especially when tackling its 1,604 feet of vertical skiing. Covering 1,600 acres of skiable terrains, more than half of its runs are only suited to advanced skiers.
And if you're looking to start ski season early, Wolf Creek opens its slopes earlier than any other Colorado ski area.
Suggested Stay: Wolf Creek Ski Lodge
Crested Butte Mountain Resort
Best for an uncrowded ski trip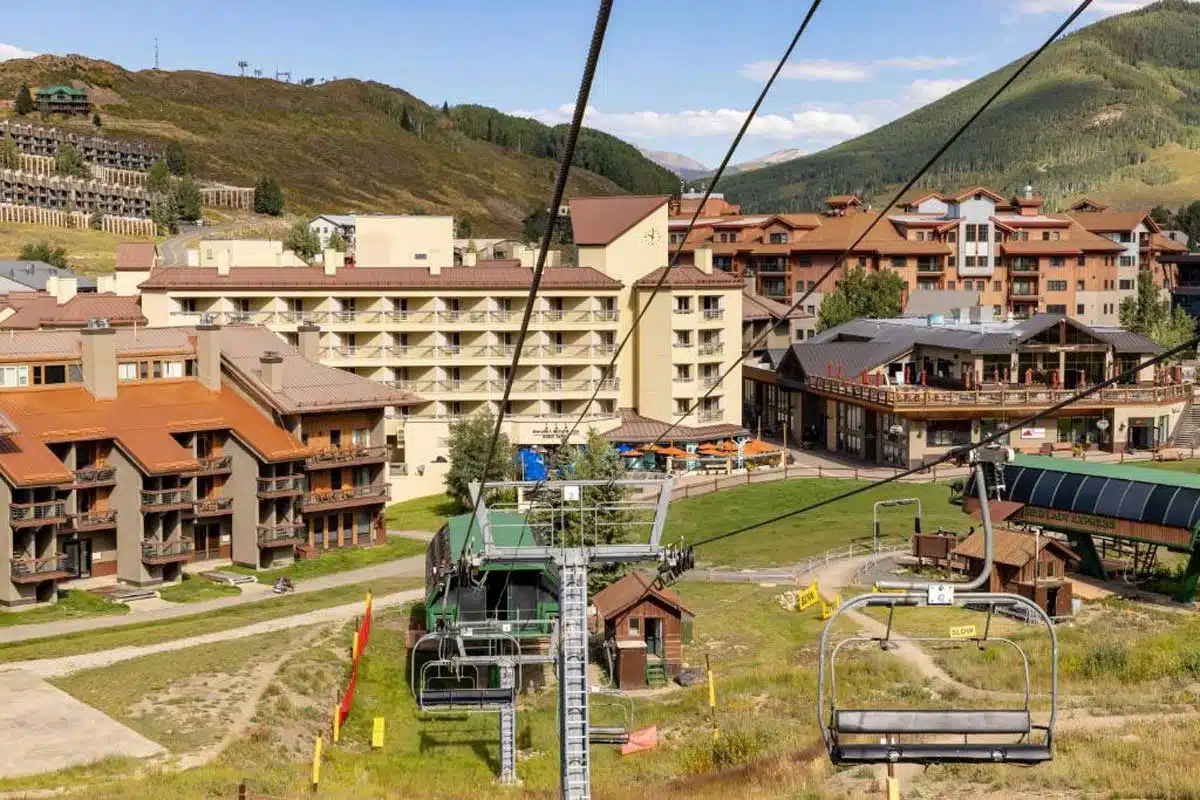 With its remote location close to the state's middle, Crested Butte sees meagre visitor numbers. This, genuinely speaking, surprises me, as anything that's crested and paired with snowy slopes should be a hit.
Admittedly, it's not the biggest place to ski in Colorado, but its 1,500 acres of terrain pack quite a punch. It has 121 trails ranging in difficulty and two terrain parks, as well as a low annual snowfall of just under 240 inches.
Considering it features some of the most technical terrains in Colorado, it's bliss for expert skiers. As one of the least crowded Vail Colorado ski resorts, it makes for secluded skiing at its best.
Suggested Stay: Elevation Hotel & Spa
Sunlight Mountain Resort
Best for off-the-beaten-path skiing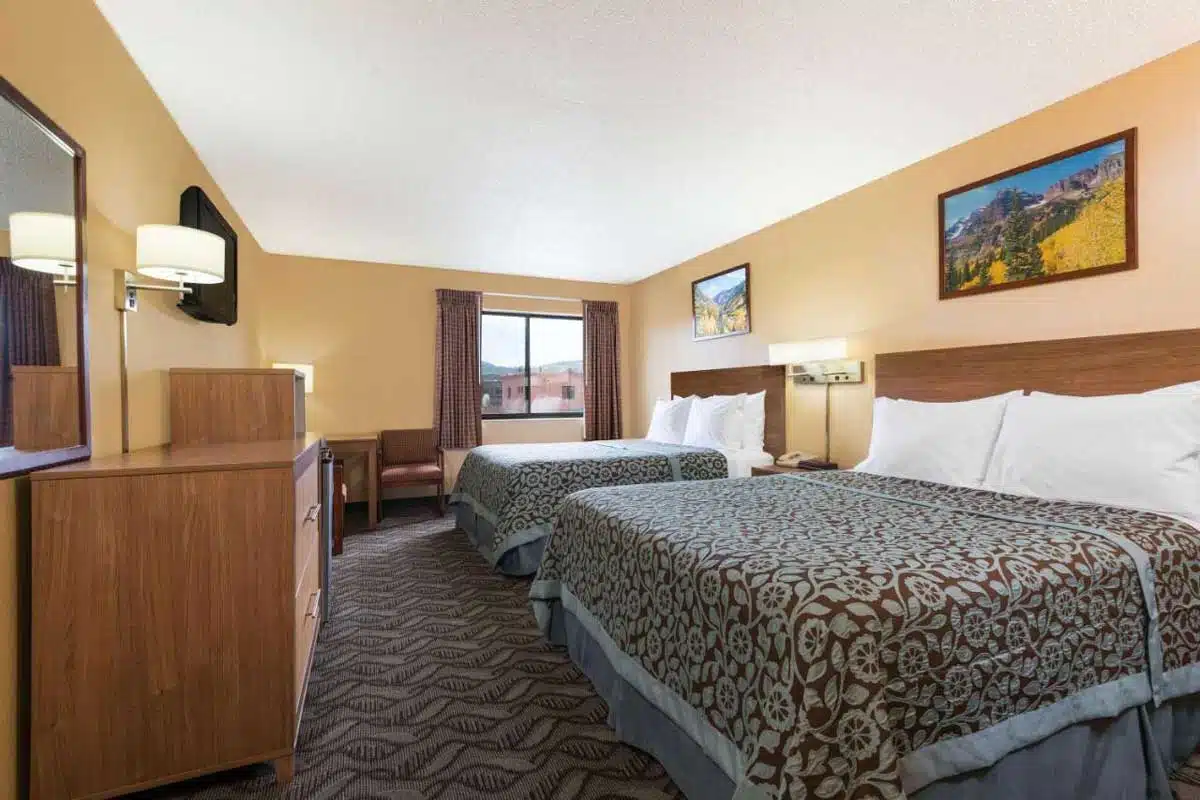 If you're on the hunt for an unpretentious, budget-friendly Colorado ski destination, I can't recommend Sunlight Mountain enough. Sure, it's small at only 470 acres, but it spreads 67 well-groomed runs throughout.
If you've made the trip, then prepare for skiing and boarding galore, as well as some epic snowmobiling. Sunlight offers stripped-back skiing at its finest, with only one terrain park and three lifts. The prime focus here is unadulterated skiing.
A crown jewel of this hidden gem is its 13,200-foot run that extends from its summit at 9,895 feet to its base at 7,880 feet. It might not be that much of an elevation difference, but its length and stunning views make it a hit.
Suggested Stay: Days Inn by Wyndham Carbondale
Practical Tips for Skiing in Colorado
Be aware of run difficulty when heading onto the slopes. Runs get classed according to colour, with green being wide and easy. Blue runs require more skill and are steep, and black diamonds are the most difficult. Some resorts feature double-black diamonds, which need expert skiing ability.
Invest in ski passes. Almost every ski area in the state and ski resort in Colorado subscribes to a particular pass program. The most popular passes are the Ikon Pass and EPIC Pass. These offer price discounts for admission, equipment rental and much more.
Be aware of altitude changes at Colorado's ski resorts. Most resorts in the state sit at incredibly high altitudes, and if you come unprepared, you may have some problems adjusting to the sudden change.
Struggling to pack for your next ski trip? Have a look at my travel gear essentials to help ease your mind.
Ski Resorts in Colorado: Map
Love This? Save and Share on Pinterest