Wondering when's the best time to visit Death Valley National Park? Stick around to find out.
Famed for its ghost towns, mesmerising colourful canyons and majestic sand dunes littered with rattlesnakes, Death Valley is a haven for adventurers.
But knowing when to visit can be tricky.
If that's the question on your lips, don't fear – I'm here to unveil the answer. I've written this handy guide that tells you everything you need to know, so stick around for all the details to make planning a breeze.
Ready? Let's take on this desert valley in which most people wouldn't dare to set foot.
Tip: Here's a guide to the best things to do in Death Valley when you arrive.
When's the Best Time to Visit Death Valley?: At A Glance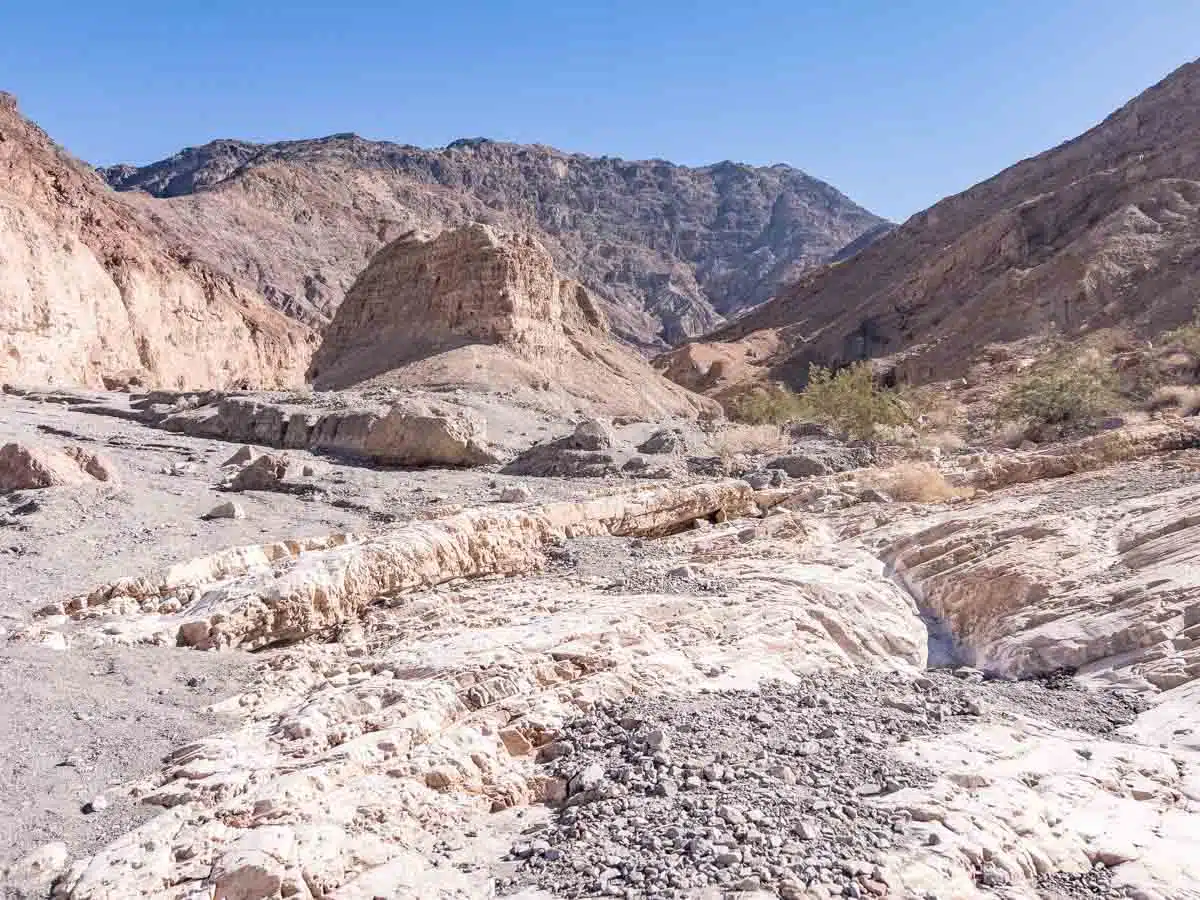 If you're asking me (which, by reading this, you kinda are), I recommend visiting this saltpan region anytime from November through March to avoid being at – quite literally – the hottest place on earth during its summer.
Overall, winter is the best time of year to visit Death Valley.
When is the Best Time to Visit Death Valley?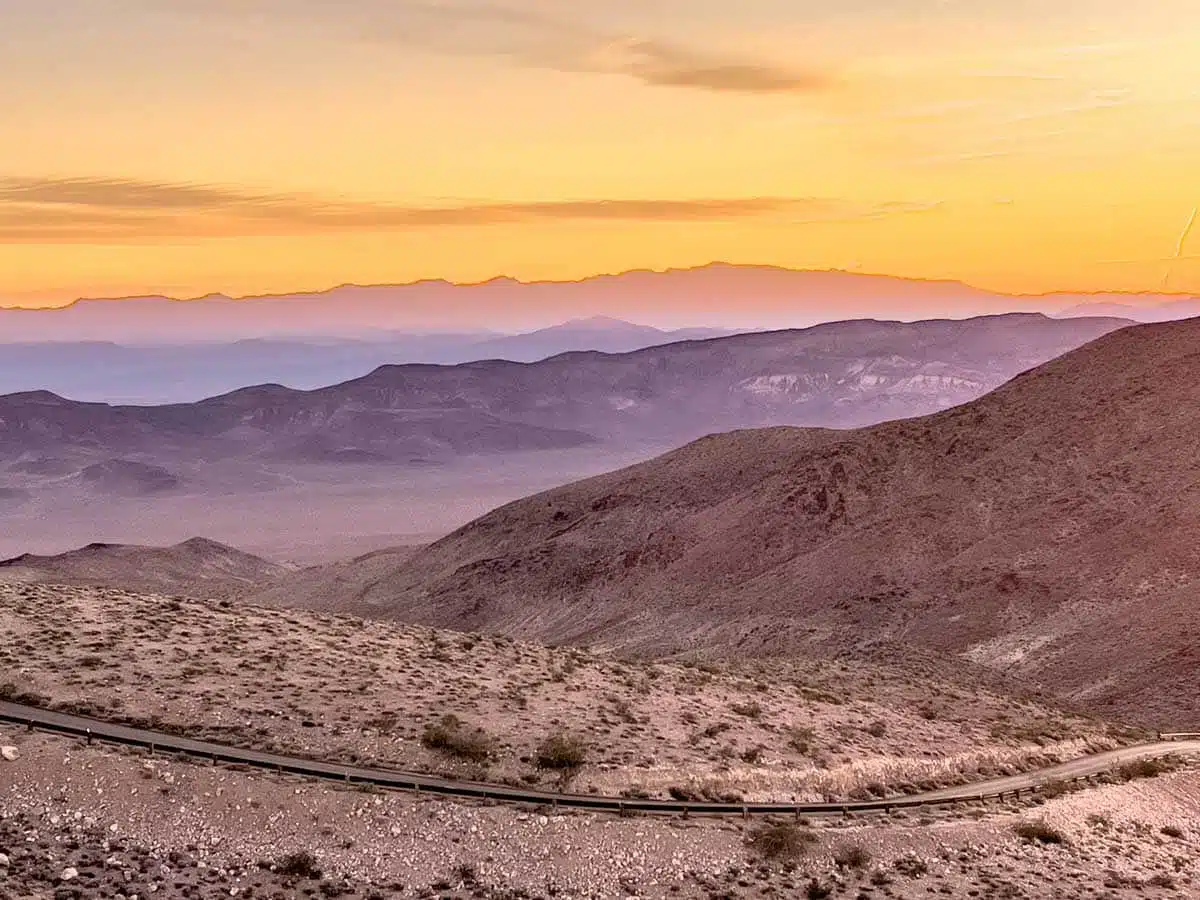 While I prefer winter, if the region's stunning nature is what entices you, Springtime is hands-down the best time to visit Death Valley for unmissable scenery.
One reason is that the weather is warm and sunny but not as scorchingly hot as summer. It's also an excellent time to see the gorgeous wildflowers.
The fantastic floral display, coupled with clear skies, draws the most people during this time (mid-March to April). However, you can visit in late March to early April to catch the wildflowers at their full bloom.
Note: The average temperatures in spring range from 12 ℃ to 32 ℃.
What is the Best Month to Travel to Death Valley?
Badwater Basin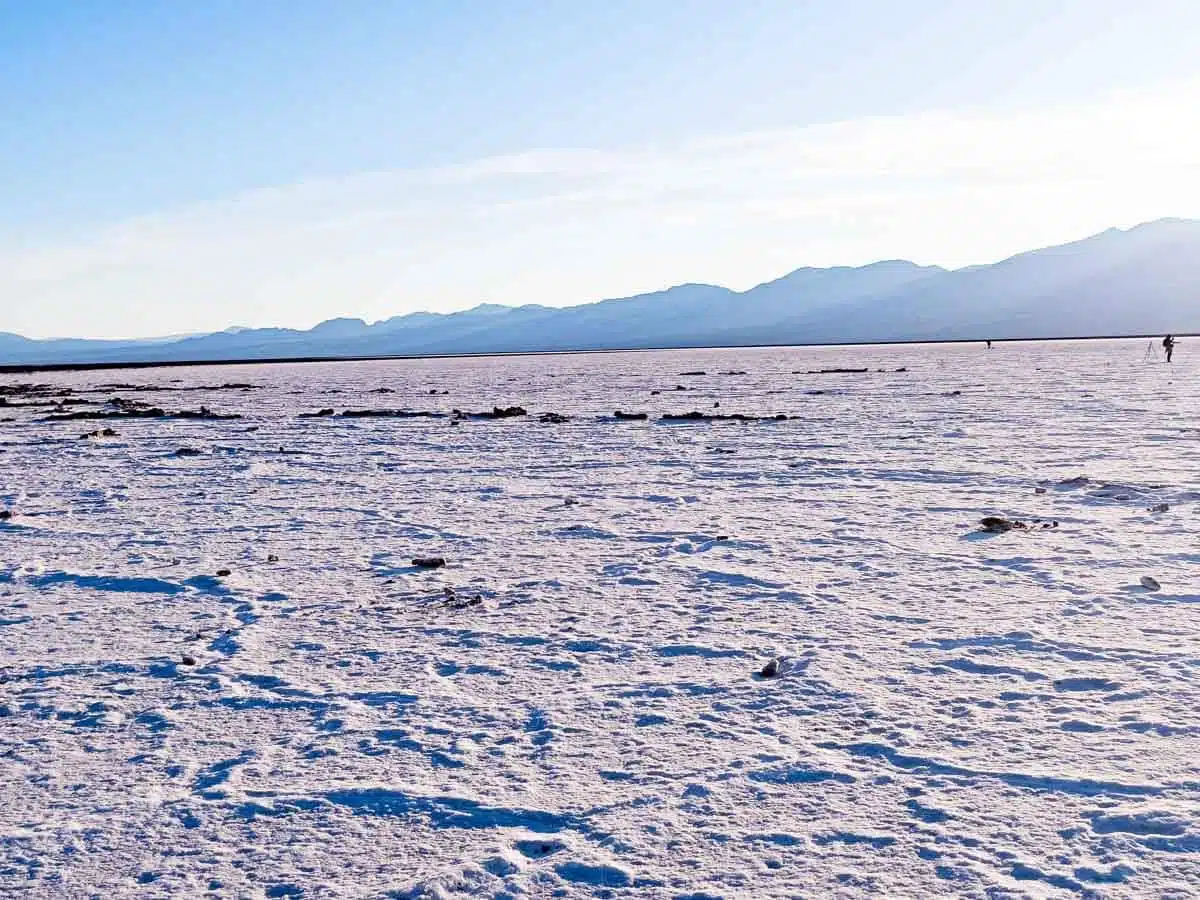 To avoid the deadly summer heat, visit Badwater Basin between mid-October through mid-May.
Stovepipe Wells Area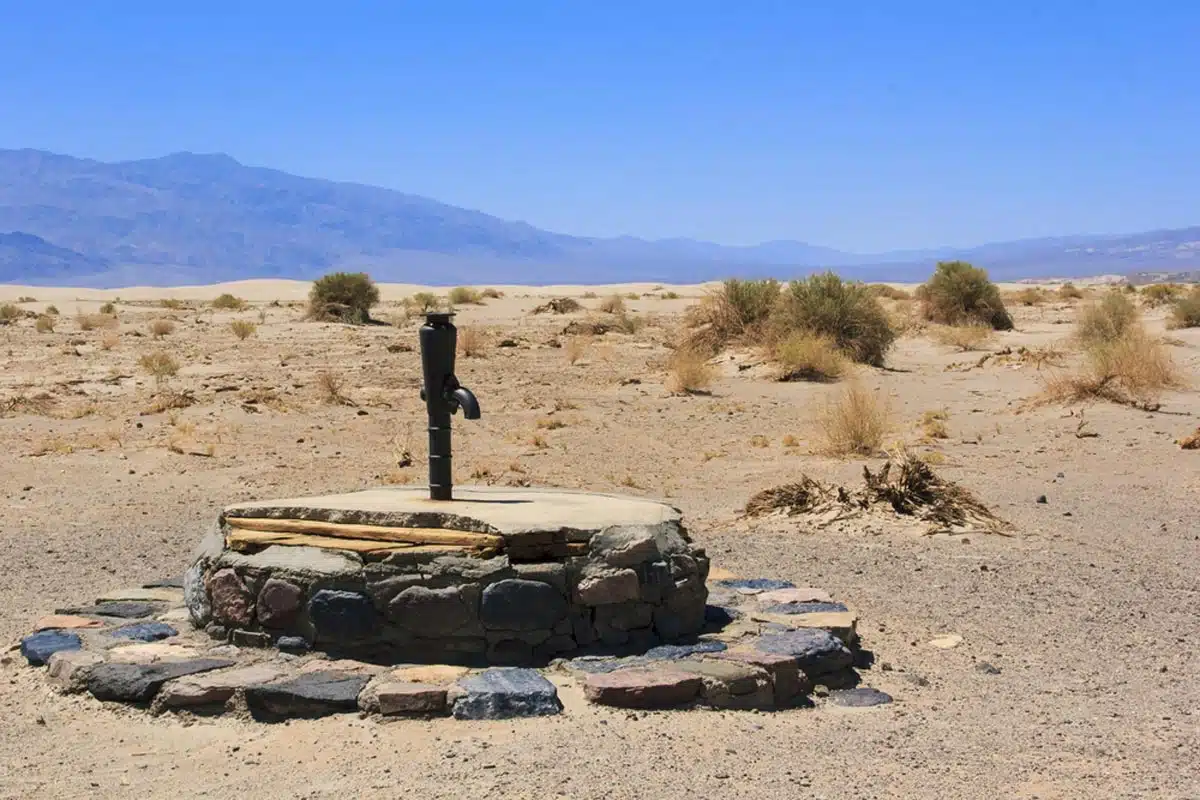 Visit the Stovepipe Wells Area from March to early May, where the restaurants, hotels, and activities are lively but not overcrowded.
Ubehebe/Scotty's Castle Area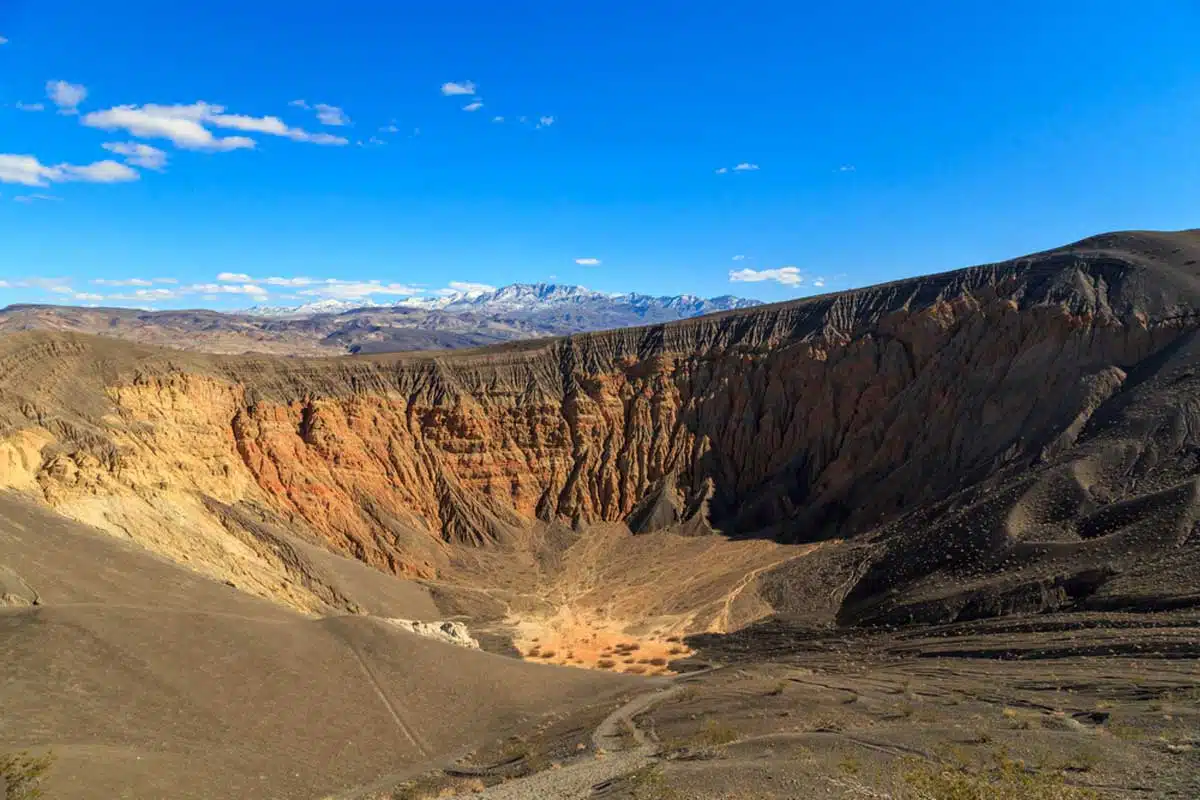 To see the "Big Basket" crater and Scotty's Colonial-style Castle, visit any month during winter (from December to March).
Beatty Area
Try visiting the Beatty Area in February; that's when the temperatures are nice and low, and there's less foot traffic.
When's High Season in Death Valley?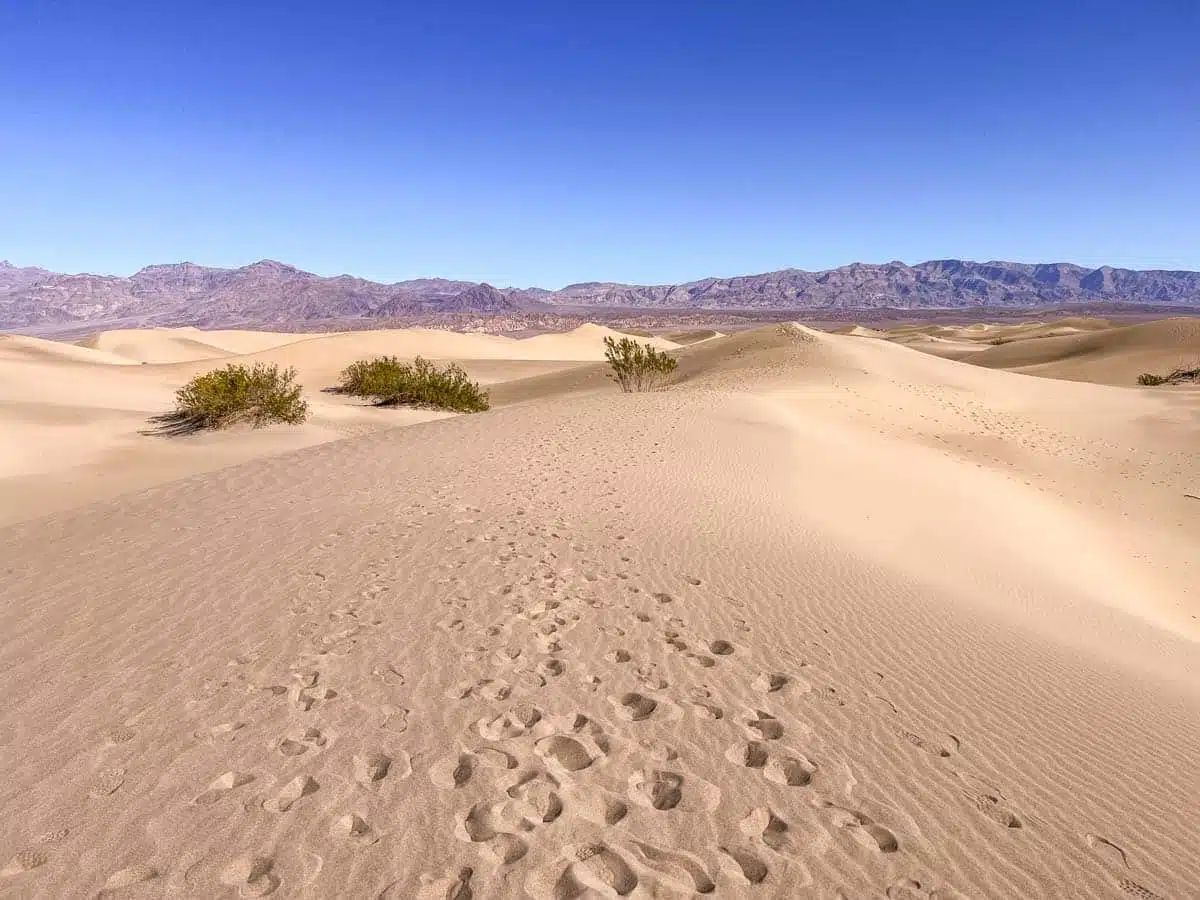 Death Valley's spring is the busiest time of the year so you can expect plenty of visitors roaming about. You'll also see a ton of photographers trying to capture their best shots of the colourful fauna and flora that spring up at this time.
The Cheapest Time to Visit Death Valley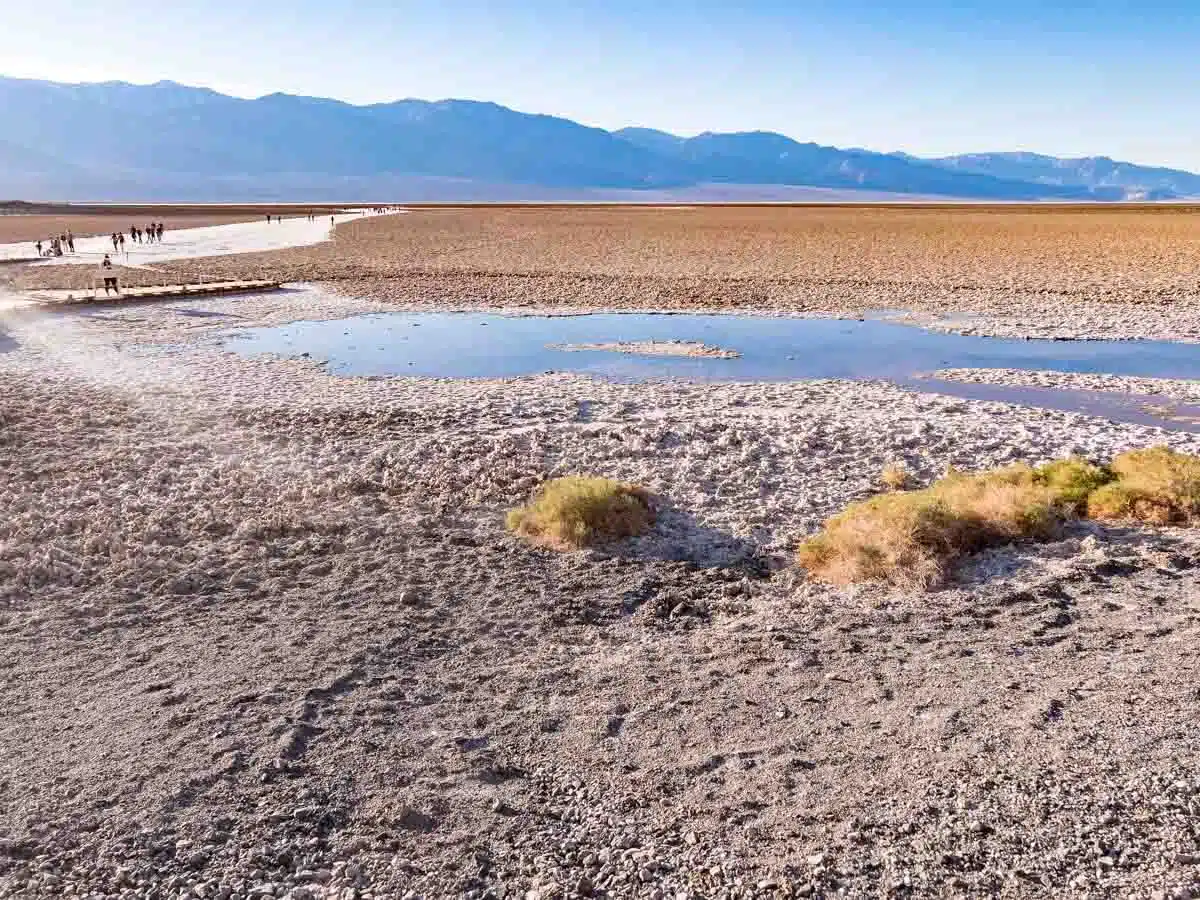 It's no surprise that summer is the cheapest month to visit Death Valley as fewer crowds come in.
As a result, you'll find affordable accommodations and flights in early summer. If you're looking to save money, I recommend compromising by visiting on the tail ends of the season.
To See Racetrack Playa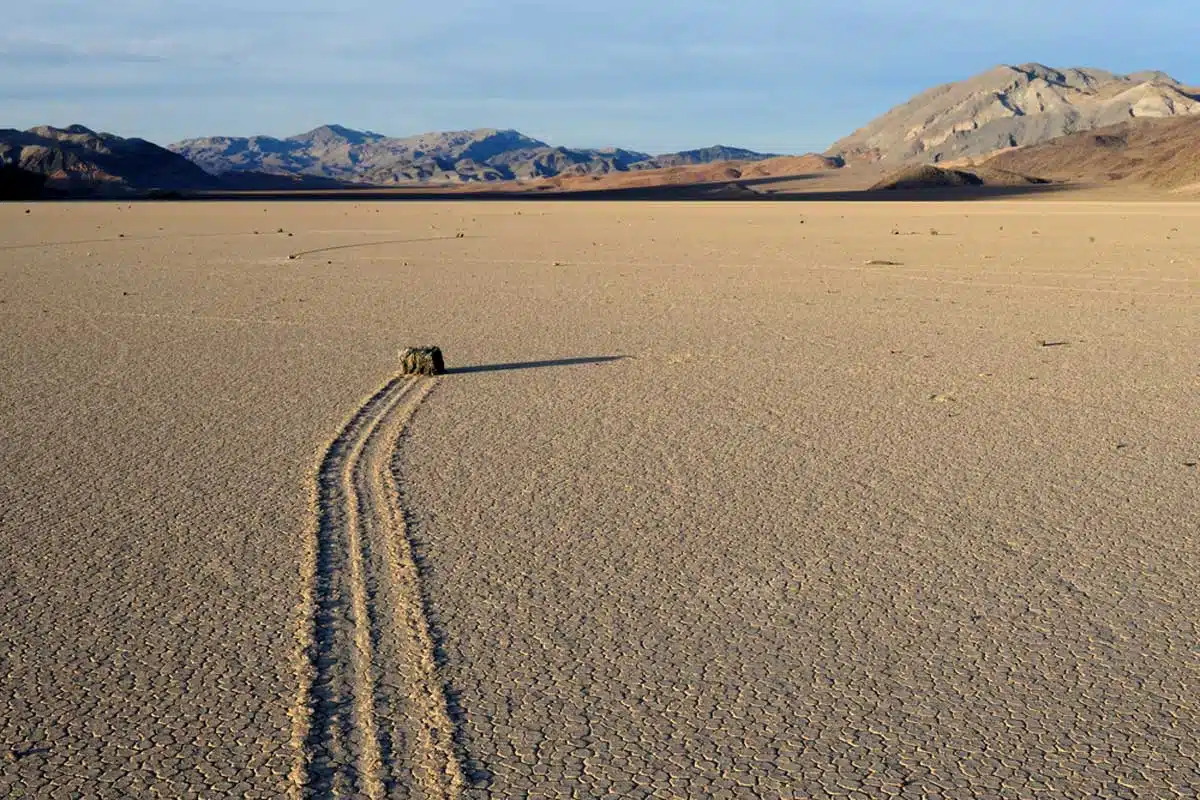 The best time to visit the Racetrack Playa Falls is in winter, spring or autumn. Going during the cooler months ensures you stay out of the unbearable summer heat. Try to visit the site early in the morning to avoid being in direct sun exposure.
To See Devil's Golf Course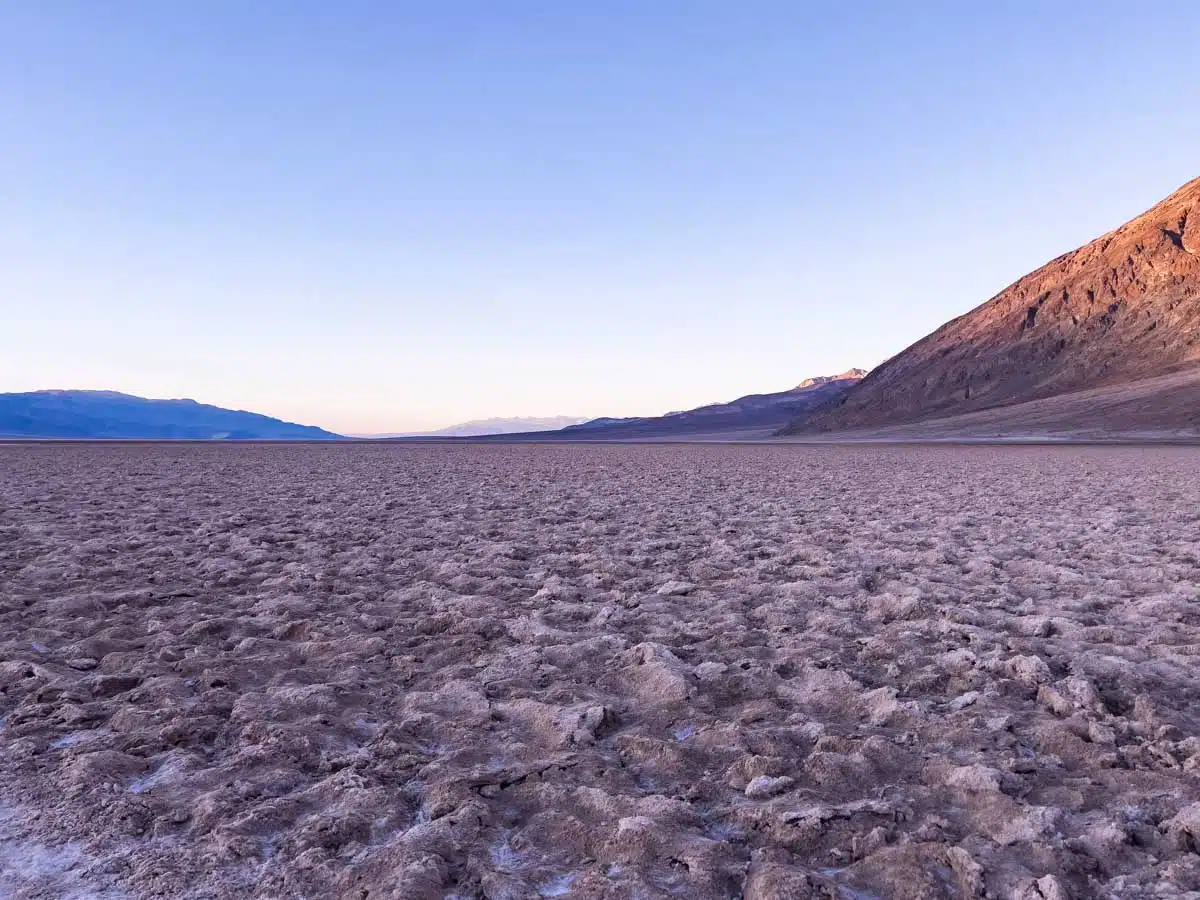 Visit Devil's Golf Course between October and April, when walking around here is safe and comfortable. It also becomes a photographer's haven at sunset and sunrise, ensuring to snap the beautiful shadows that emerge.
To See The Mesquite Flat Dunes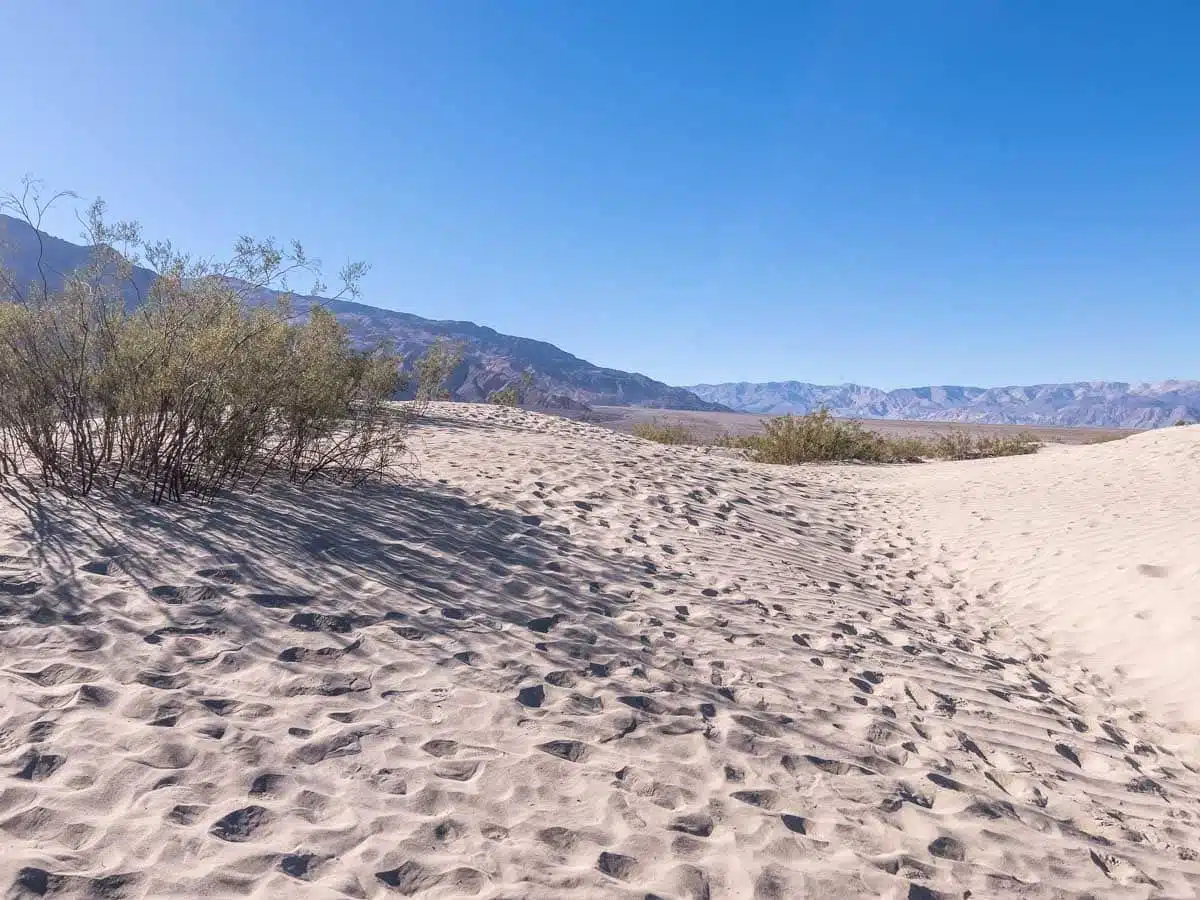 Tour the Mesquite Flat Dunes at sunset and sunrise to catch a magical shimmering light and colour display. Try doing this in the cooler seasons from November to March.
To See Natural Bridge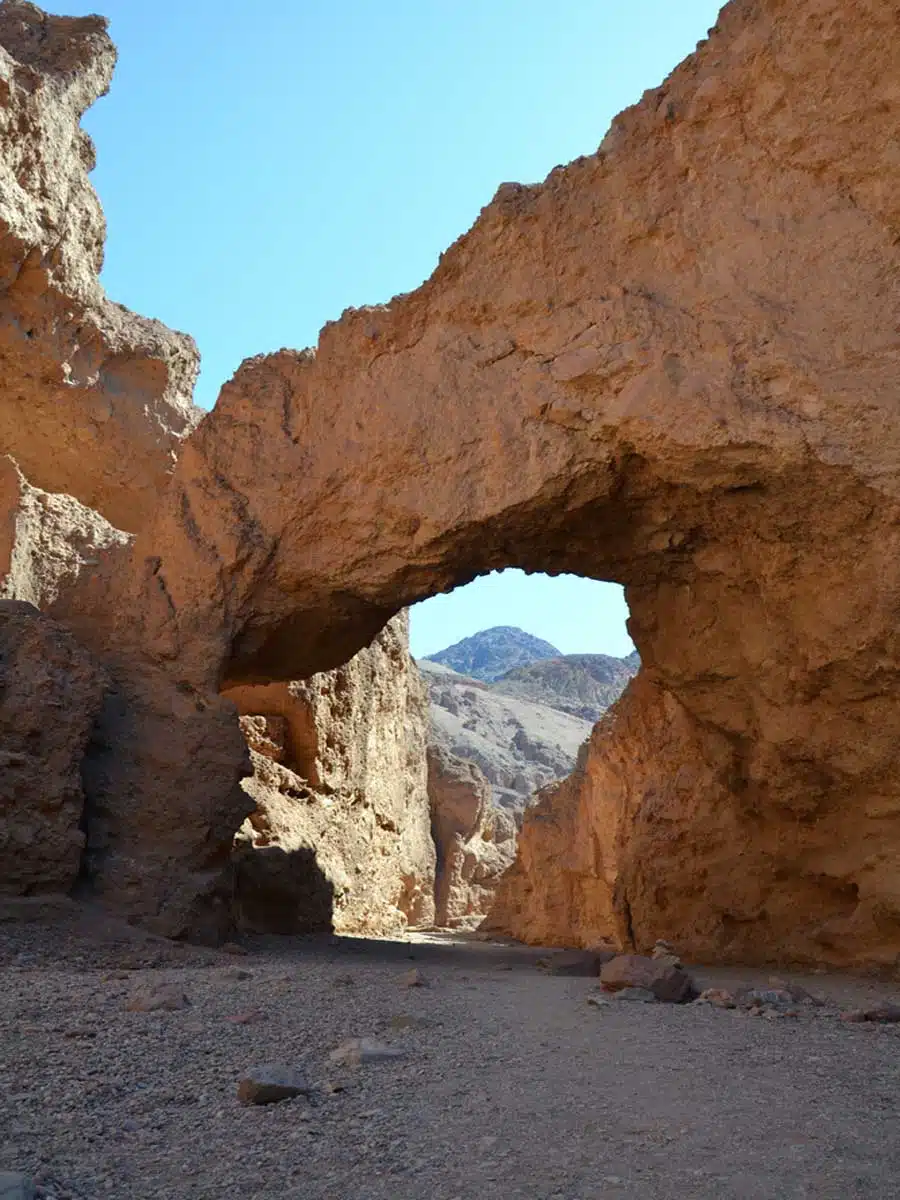 You'd most likely want to hike to see the Natural Bridge up close. The best time to hike this popular trail is from October through April.
Best Time to Go to Death Valley by Season
Spring in Death Valley
March – April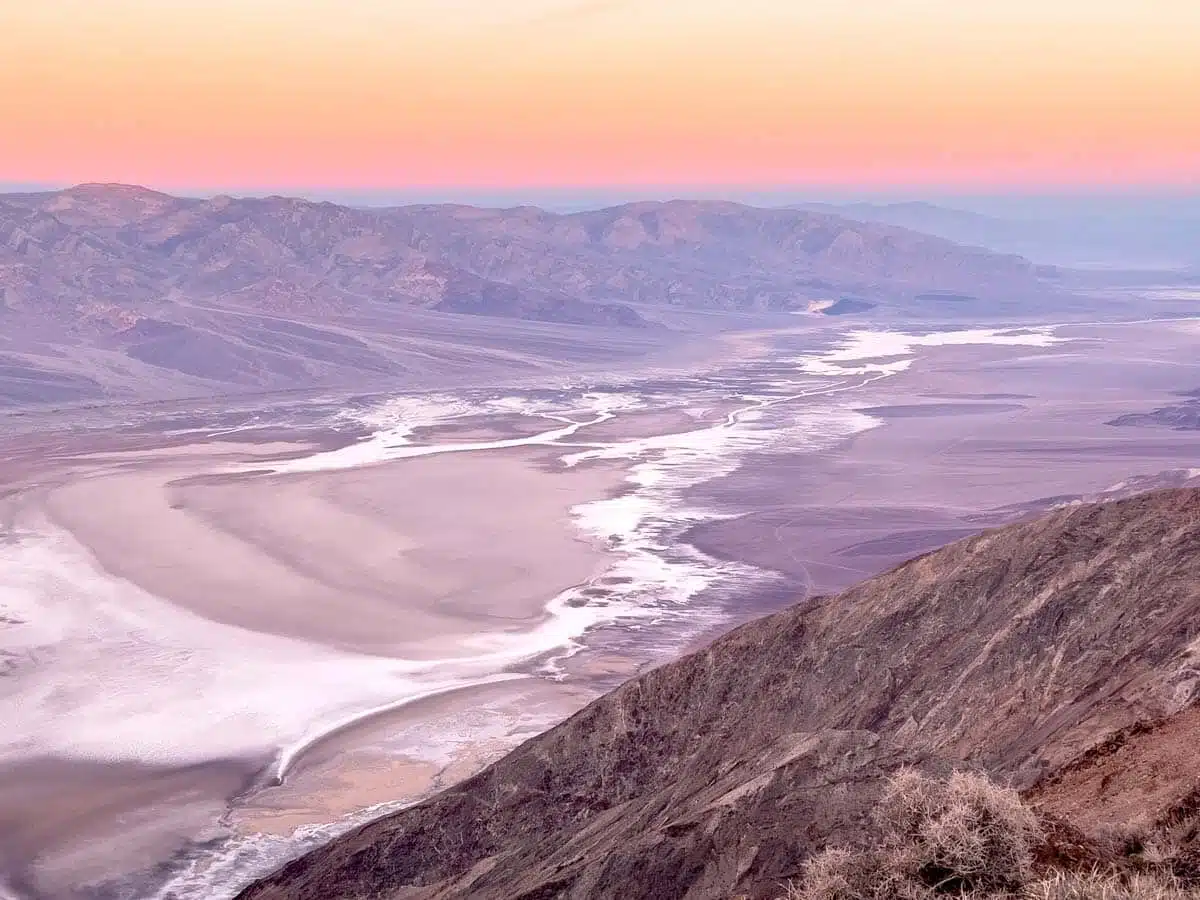 Key Events and Things to Do in Death Valley in Spring
By now, I think I've made it clear that spring is the best time to visit Death Valley for wildflowers. Admire a stunning sea of purple, gold, pink and white flowers that serenade the desert after some winter rain.
But that's not the only thing to relish during this time of year. Spring brings sunny conditions and the possibility to explore top attractions such as Darwin Falls, Mesquite and Eureka Sand Dunes.
Pros to Travelling to Death Valley in Spring
The colourful scenery of the wildflower season is the most beautiful time of the year at Death Valley.
You experience plenty of sunny days without feeling like you're in a sauna as you would in summer.
Cons to Travelling to Death Valley in Spring
Sites can become overcrowded in spring.
Summer in Death Valley
June – September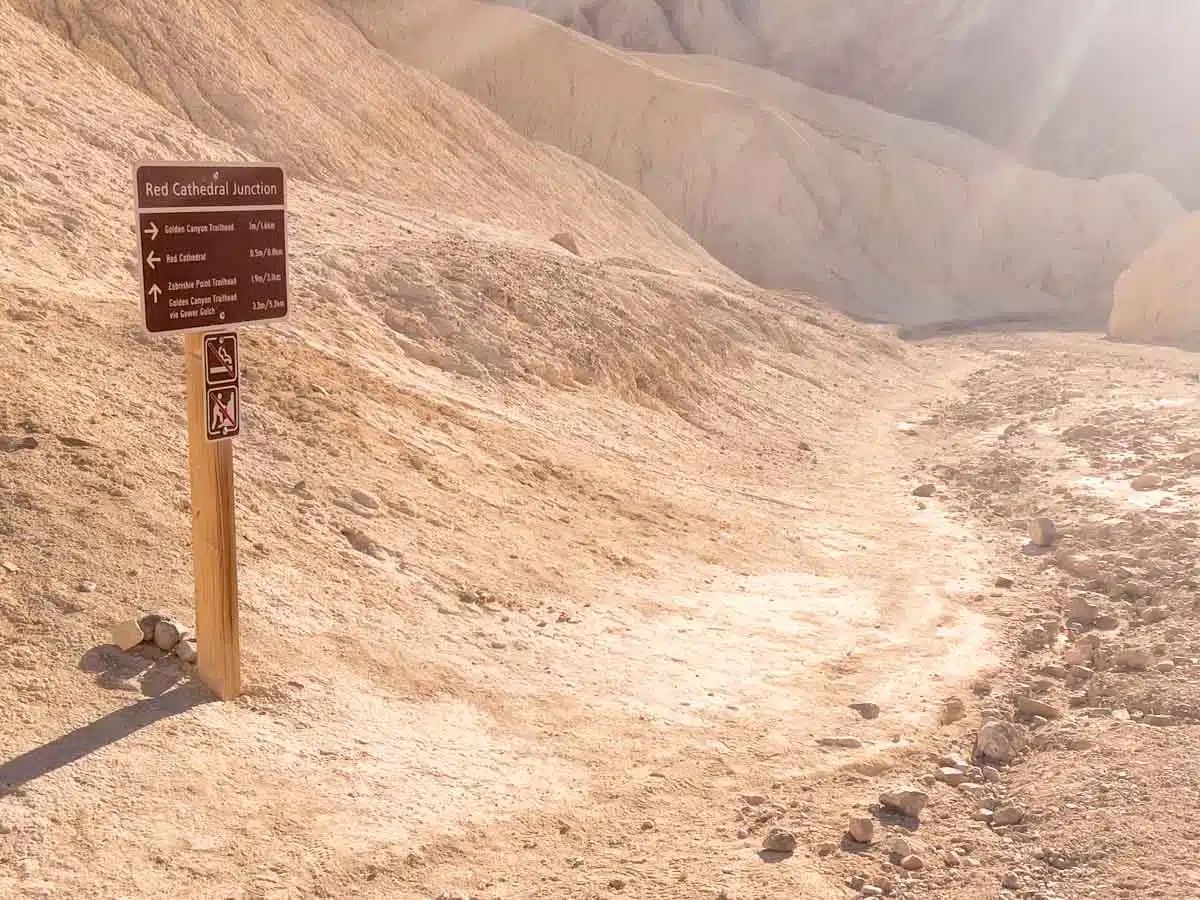 Key Events and Things to Do in Death Valley in Summer
As Death Valley becomes unbearable during summer, exploring it by hiking may not even be possible (or if it's possible, it's probably not sensible). However, you can hunt (or haunt) down some of the famous ghost towns of Death Valley.
Another option is to venture into Titus or Golden Canyon for shade and gorgeous rock formations. At least you won't have to face direct sunlight for prolonged periods.
Pros to Travelling to Death Valley in Summer
Flights to Death Valley are significantly cheaper in the summer.
Cons to Travelling to Death Valley in Summer
Summer in Death Valley can be dangerously hot, if you're visiting at this time I recommend taking serious precautions and keeping hydrated.
Autumn / Fall in Death Valley
September – November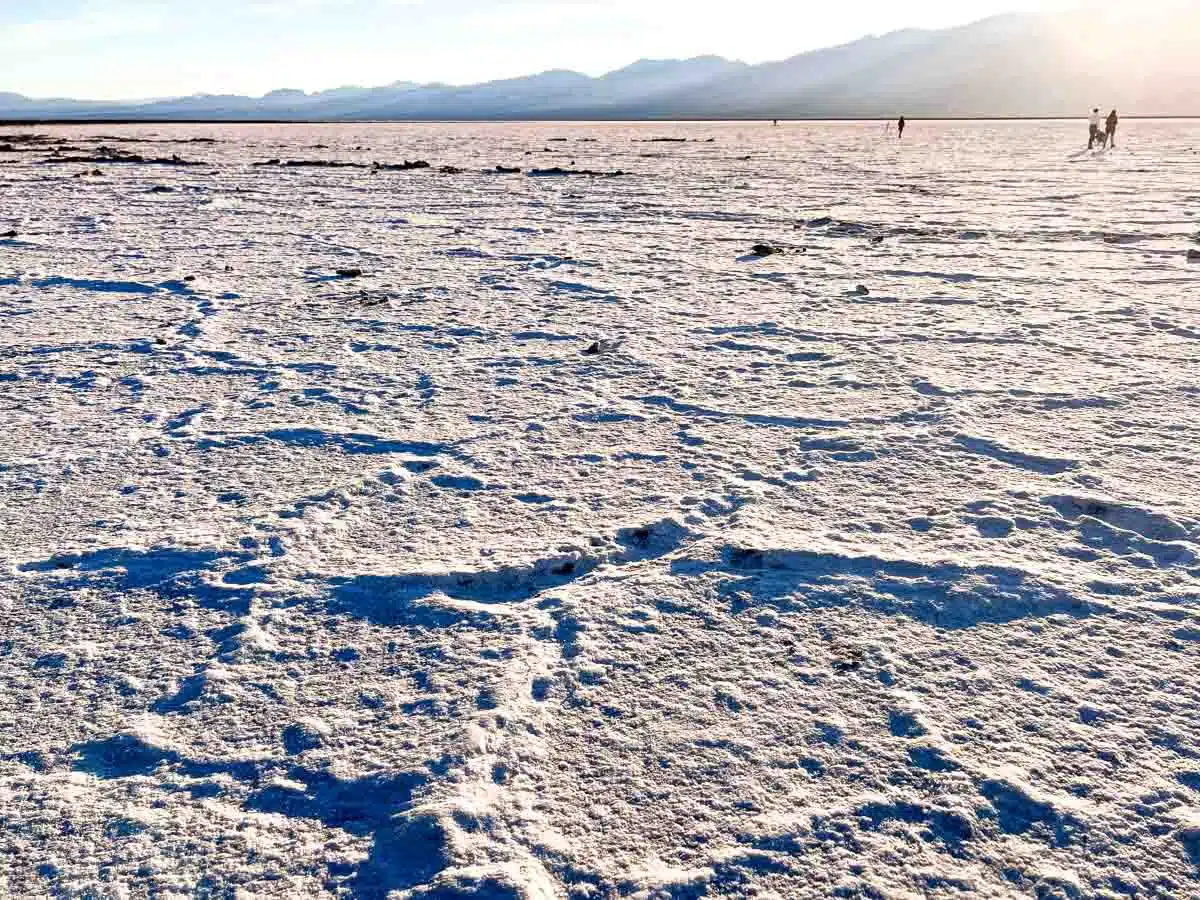 Key Events and Things to Do in Death Valley in Autumn/Fall
Autumn is my preferred time to explore Death Valley. Why? Well, with lower temperatures and fewer crowds, you can explore more of the park in comfort.
Heading to Furnace Creek, Ubehebe Crater, and Dante's View are all excellent options.
Autumn is also the best time to camp in Death Valley (in summer it gets unbearably sticky), which you can do at the Wildrose campground.
Pros to Travelling to Death Valley in Autumn/Fall
Temperatures are mildly cool, ranging from 12 ℃ to 28 ℃, allowing you a bit of grace from intense heat.
Cons to Travelling to Death Valley in Autumn/Fall
You miss the peak wildflower season.
Winter in Death Valley
December – March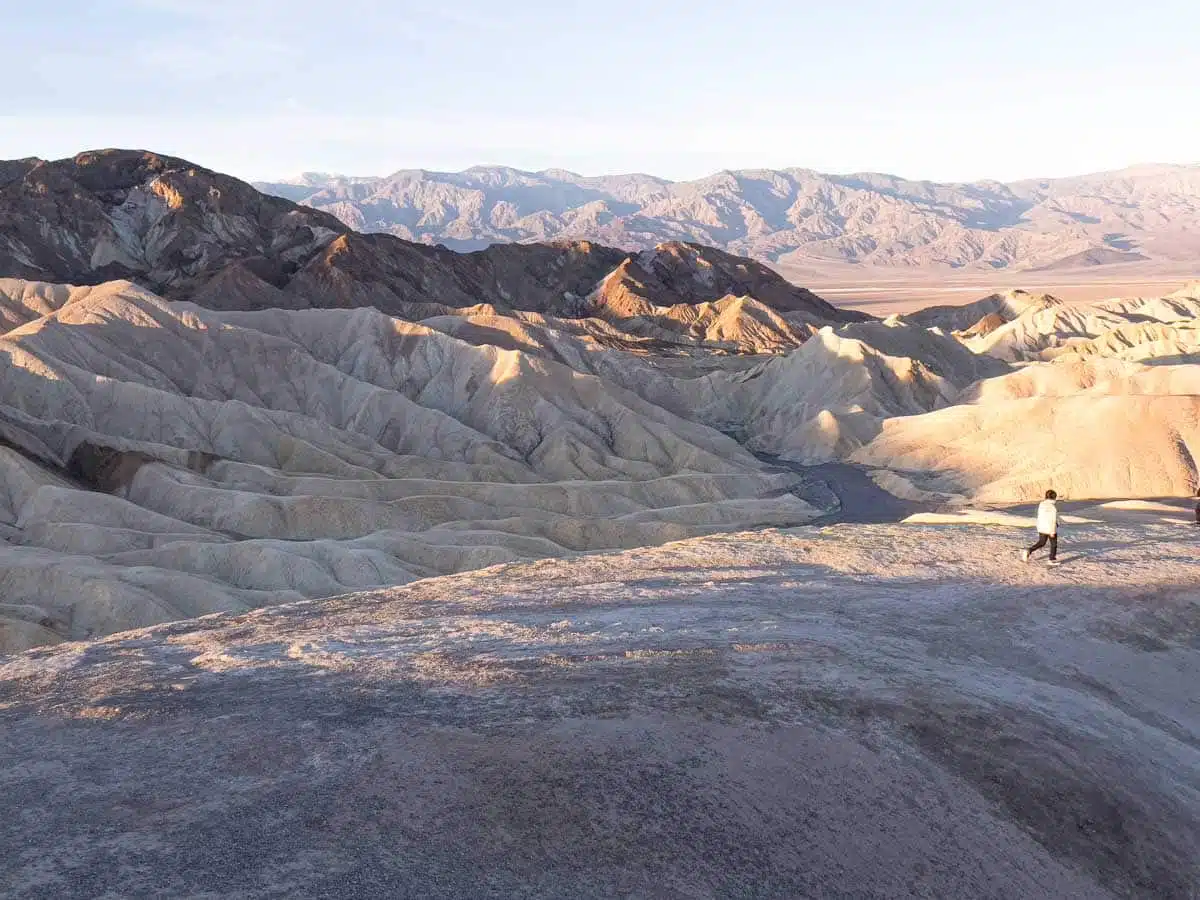 Key Events and Things to Do in Death Valley in Winter
If stargazing at Death Valley is on your bucket list, then visiting in winter is your best bet. Specifically in the New Moon phase, the first half of February, when you'll be able to see the Milky Way in all its glory.
You'll then want to make your way to Badwater Basin, Dante's View and Zabriskie Point, where you can also stargaze and watch the sunset or rise.
Pros to Travelling to Death Valley in Winter
The cooler months allow you to hike Death Valley and explore many sites for extended periods.
Cons to Travelling to Death Valley in Winter
December and January can be a bit rainy, which can certainly put a damper on things.
When to Travel to Death Valley: Practical Tips + Tricks
Sun protection is key when travelling to Death Valley, so I recommend having ample water, a pair of sunglasses, a wide-brimmed hat and sunblock for this trip.
If you struggle to cope in extreme heat or have a medical condition aggravated by sun and heat, try to avoid going in summer at all costs. I can't stress enough – it's hot!