Ready for an adventure? Plan the ultimate Californian trip with one of these epic Death Valley tours.
Okay, I'll admit: Death Valley appears to the untrained eye as an arid and desolate destination – and it might be. But, with its medley of russet stone and stunning mineral deposits, it's also an explorer's paradise.
Boasting landscapes that defy imagination and extreme temperature levels, Death Valley is an iconic strip of Eastern California that needs to be seen to be believed.
Wait up before you go booking your Death Valley adventure – I'm about to treat you to the best Death Valley tours money can buy. No, I'm not kidding, these tours are insane.
The Best Death Valley Tours
Las Vegas: Death Valley Day Tour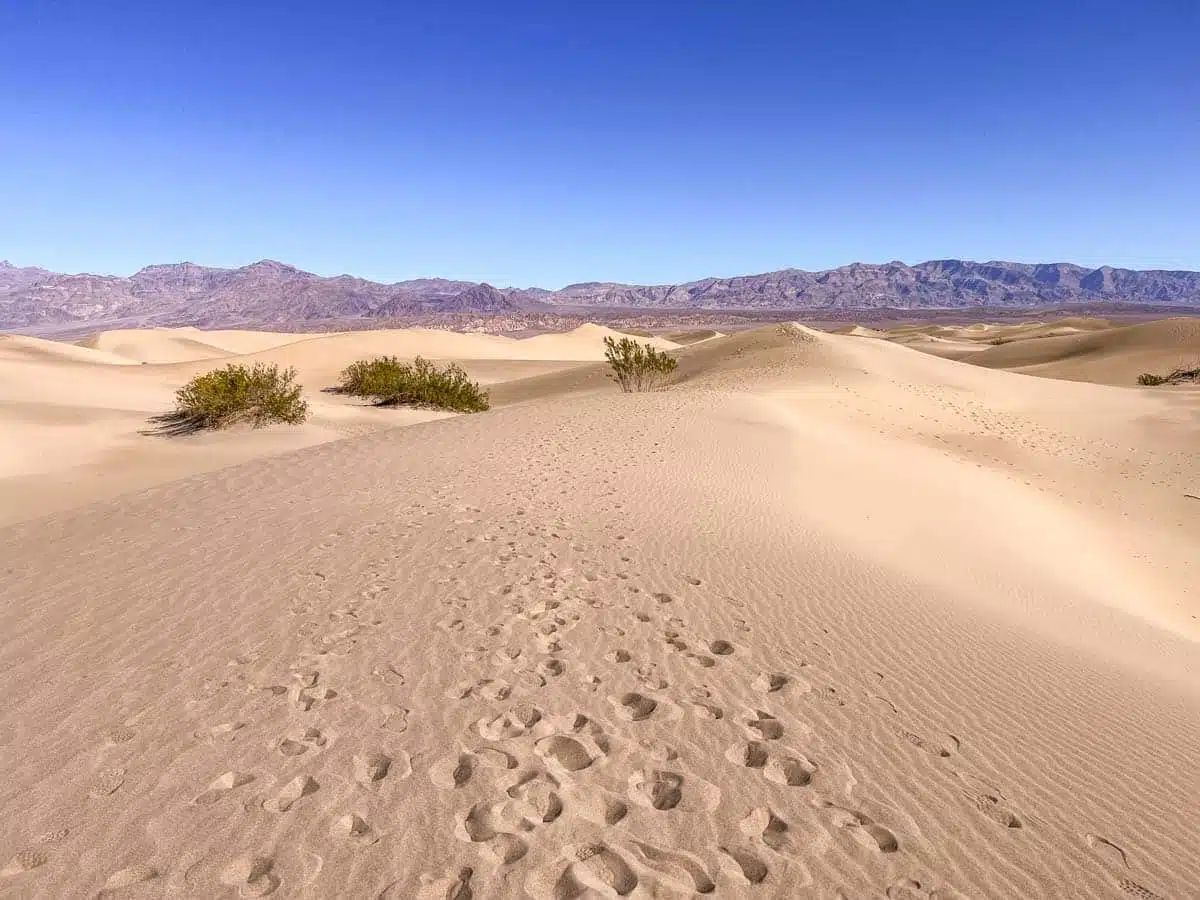 If there's one thing I know for sure, it's that Death Valley has enough distinct features to keep anyone busy for days.
But, alas, sometimes all you have is one day. But, when you book this Death Valley Day Tour, maybe one (extremely jam-packed) day is all you need.
How does a walk along the lowest elevation in North America sound? Or maybe hitting up some eclectic desert Americana sites is more your vibe? That and much more await you during this tour.
The big highlight, though, is the stop at Furnace Creek, where the hottest air temperature in Death Valley occurred in 1913—a whopping 134°F (57°C).
If that doesn't win you over just yet, you'll also visit Area 51 sites, such as the remote Alien Crater, during this tour. A stop at one of Death Valley's ghost towns, Rhyolite, adds some spooky flair, while the Goldwell Open Air Museum showcases oddities and a glimpse into the past.
Finally, you'll have ample chance to catch some buzzworthy snapshots at Badwater Basin, followed by the swirling colours of Zabriskie Point.
Tip: Eager to explore more of the Golden State? Read my guide on the best things to do in California.
Book Your Spot on the Death Valley Day Tour from Las Vegas
From Las Vegas: Full-Day Death Valley Group Tour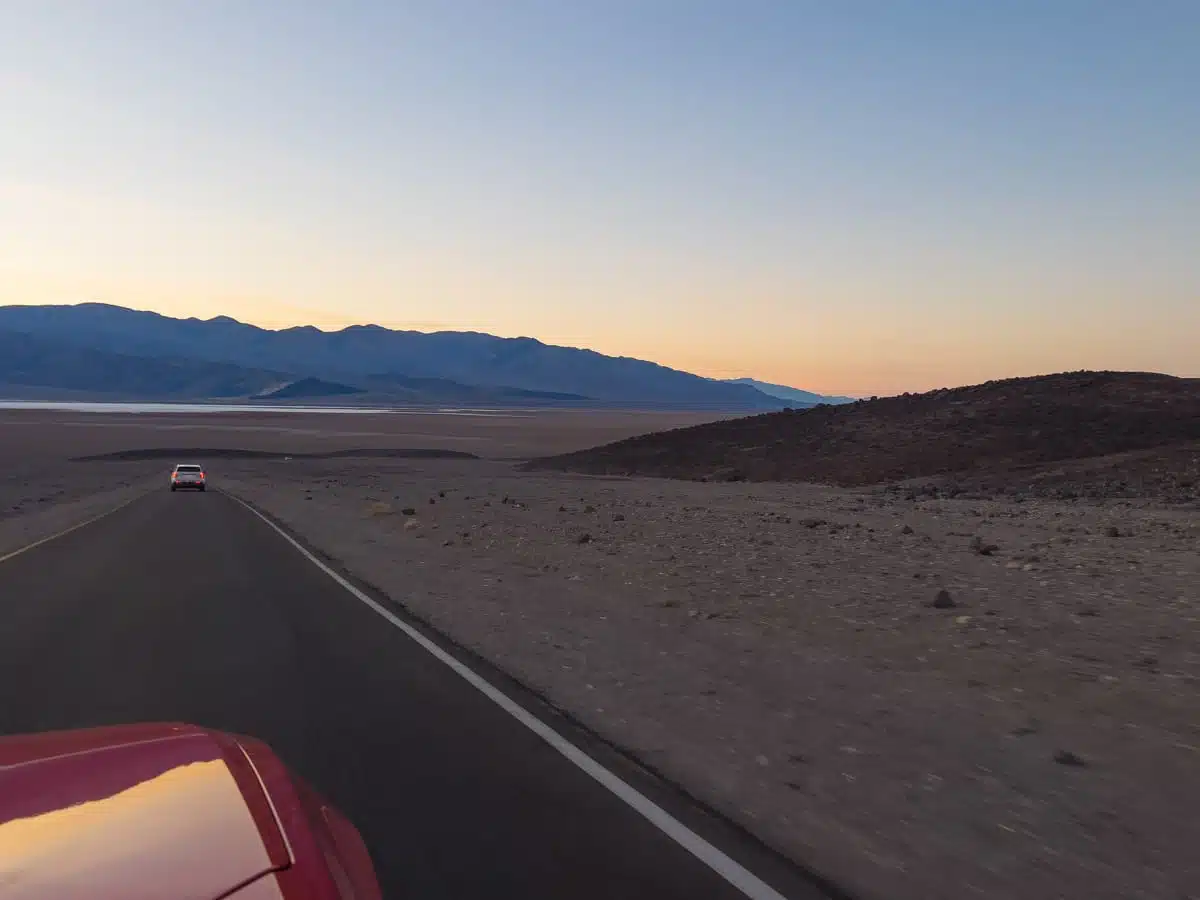 While Death Valley boasts a myriad of exciting locations to visit, its vast landscapes make fitting the best into one day quite tricky.  But don't say I don't go above and beyond – this full-day Death Valley Group Tour, excitingly, includes the best of the best.
With its first stop, the Mesquite Flat Sand Dunes, you get the chance to traverse one of the most majestic dunes in the world.
Soon after, you'll head to the stunning Zabriskie Point and Artist's Palette, which will have your cameras working overtime. It's at Artist's Palette, where you hike a short distance for some epic scenes of volcanic minerals frozen in time.
Better yet, this tour includes complimentary food and drinks to ensure your belly is as treated as your eyes.
Departing from the Martian-like landscapes of Zabriskie Point, you'll end the tour at Dante's View. Here breathtaking sights of the edge of the Black Mountains await.
Book a Spot on This Full-Day Death Valley Group Tour
Death Valley NP Full-Day Small Groups Tour from Las Vegas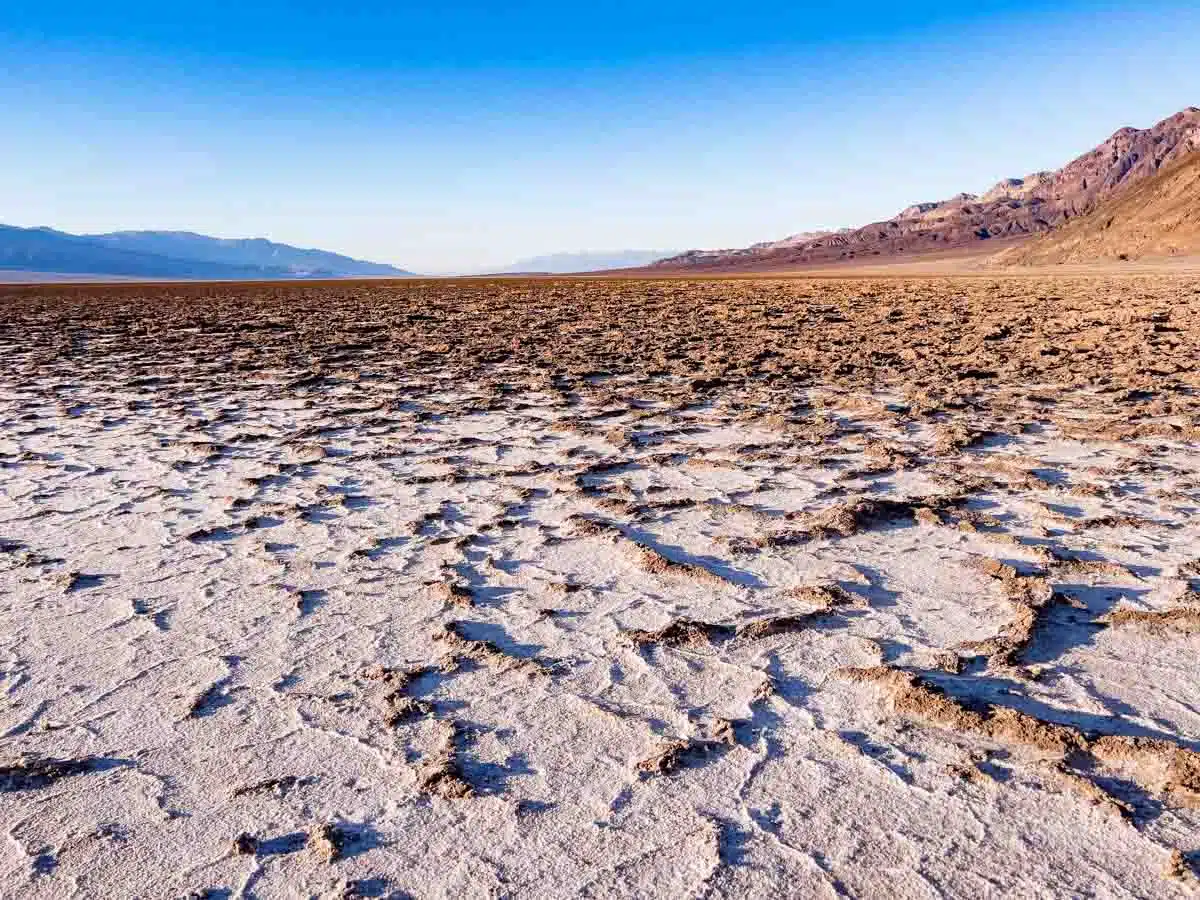 Staying in Las Vegas and eager to experience the ultimate Death Valley tour? Look no further than this full-day Small Group Tour, with direct pickup from central Vegas. 
I would like to think that I'm the Queen of getting bang for your buck, and this tour easily ranks as one of the best value Death Valley excursions.
As a first stop, you'll get up close and personal with Badwater Basin, the lowest point in the Western Hemisphere. Taking you on a scenic drive after that through Artist's Palette and a stop at the Death Valley Visitors Centre immerses you in the park's history.
Now, if you're eager for epic selfie opportunities (how else are you going to flex on the 'Gram, of course?), this tour includes viewpoints such as Dante's View, Zabriskie Point, and the Devil's Golf Course.
Another major highlight of this tour is the provided picnic lunch at Furnace Creek and a drive back to Vegas through Mule Team Canyon.
Tip: This tour is available as a fully private day tour if you book all five seats.
Book an Epic Adventure with this Full-Day Small Groups Tour
From Las Vegas: Death Valley Trekker Tour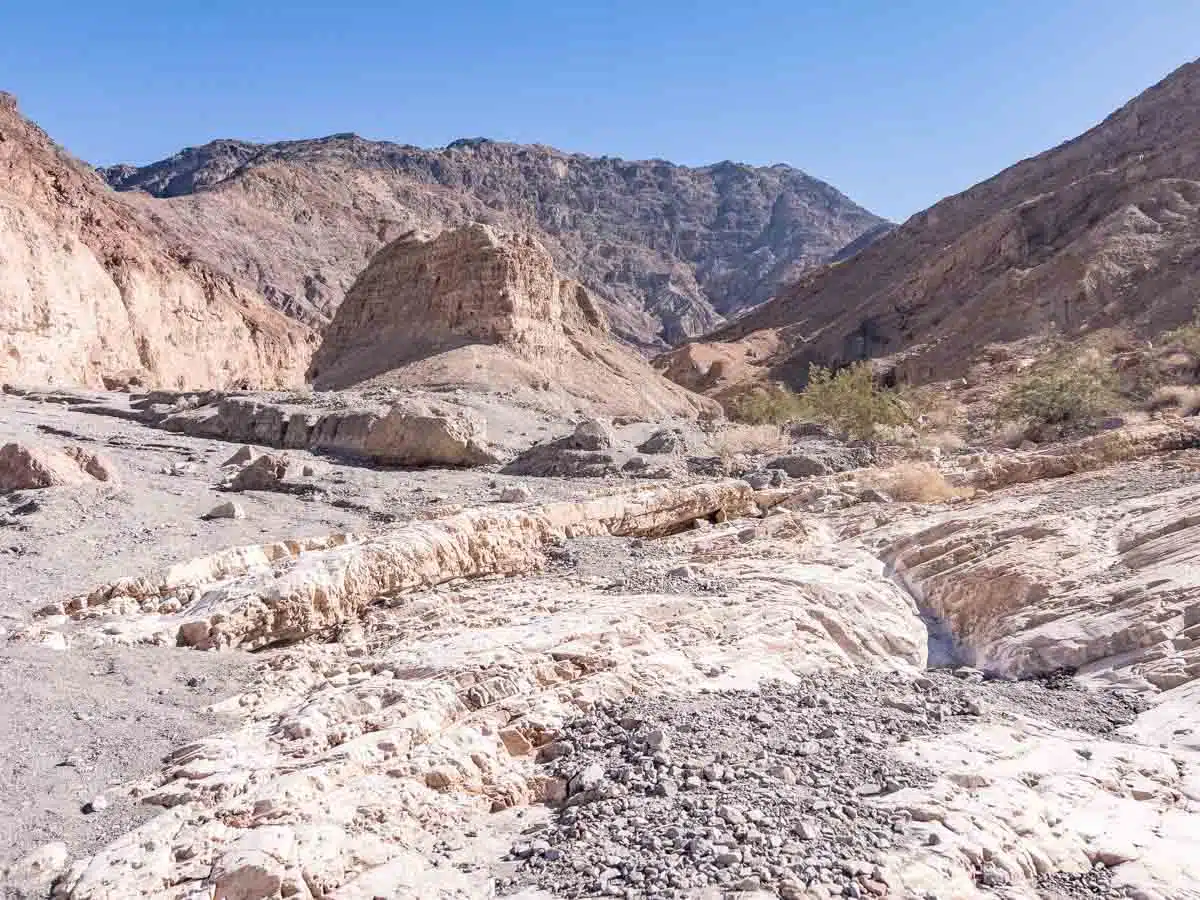 Newbie looking to hit up the valley? Next up is one of the most iconic Death Valley National Park tours from Las Vegas. The Death Valley Trekker Tour offers a luxurious trip in a comfortable, specially fitted all-terrain vehicle, taking you to places few others go.
Along this tour (and from the comfort of your reclining leather captain seats, no less), you'll get to admire all the popular sites.
Starting in Badwater Basin, where you'll stand 282 feet below sea level, the tour takes you to the historic Harmony Borax Works. This tour includes a prepacked lunch to enjoy as you roam from one unique spot to the next.
Heading off-road through Mule Team Canyon, you'll get to marvel at the sweeping vistas and mountainous Amargosa Mountain Range. Things finish up with stops at the Devil's Golf Course and Artist's Palette viewpoints before heading back to Las Vegas.
Explore Death Valley in Style with the Death Valley Trekker Tour
Death Valley: Full-Day Tour from Las Vegas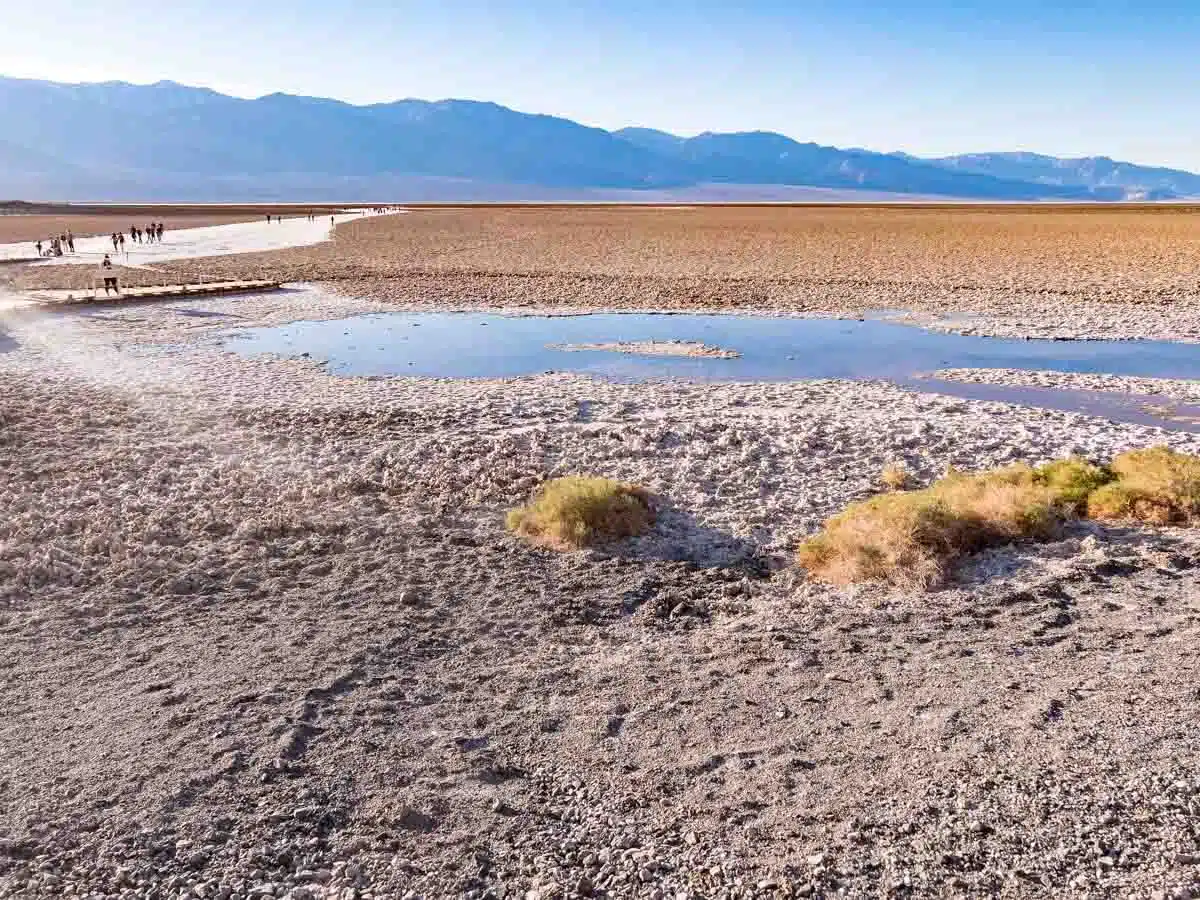 Most tours of Death Valley head to its enigmatic locations, which are perfect if you're an eager explorer looking for memorable hotspots. But some tours highlight the valley's breathtaking landscapes, which is why this full-day Death Valley Tour stands out.
Expect to feast your eyes on the endless desert, vast valleys, and sculpted peaks of Death Valley during this stunner. Yes, it includes stops at typical attractions such as Badwater Basin and Rhyolite, but it adds a unique flair. If you're a scenery-chaser, this one's for you.
Prepare yourself (and your cameras) for almost unreal valley views from Hell's Gate, followed by gorgeous photo ops at Zabriskie Point. Hitting the colourful swirls of the Artist's Palette, the stunning Salt Lake, and the mind blowing Sand Dunes to finish off.
Tip: Include a Death Valley tour on this great California road trip.
Go Sightseeing with this Full-Day Death Valley Tour
From Las Vegas: Death Valley & Rhyolite Ghost Town Private Tour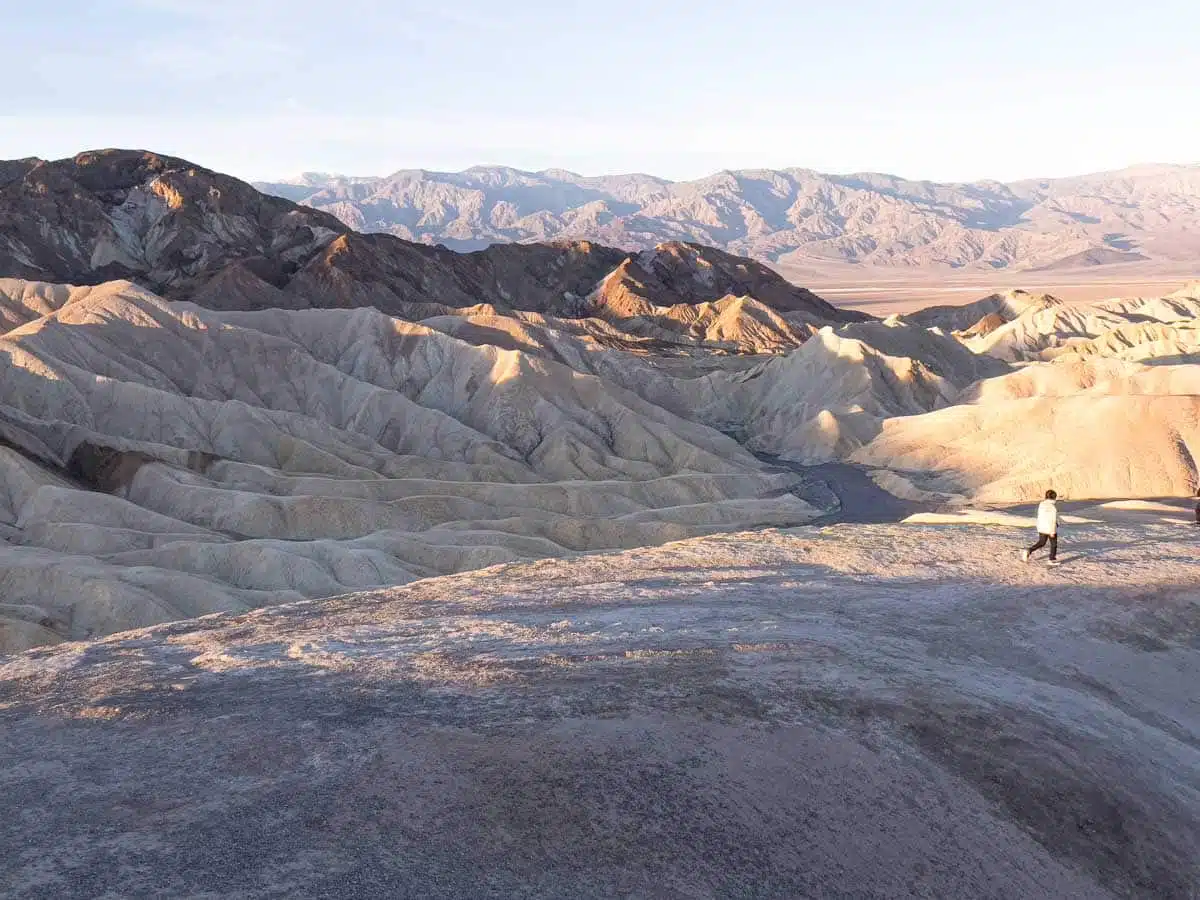 Next up is a tour that, admittedly, won't be for everyone – but fans of all things spooky won't want to miss out.
Exploring the harsh terrain of Death Valley is one thing, but wandering the lonely streets of its most famous ghost town is an almost surreal, certainly creepy experience. Heading out on this Death Valley & Rhyolite Tour with an expert guide is a must.
Starting the trip, you'll venture through the valley's picturesque landscapes and iconic regions.
Grab some snapshots of Zabriskie Point, the Harmony Borax Works, and then step into the past in Rhyolite, a gold rush town which only saw habitation for 12 years.
Your guide will divulge its rich history – and, while there likely won't be any actual ghosts (don't worry), I guarantee you'll be left feeling a little but unsettled by the town.
Once you've explored the abandoned town, you'll head back through the Mojave Desert and return to your comfy Las Vegas accommodation.
Ghost Hunt and Explore the Town of Rhyolite on this Private Tour
From Las Vegas: Death Valley Day Trip with Stargazing & Wine Tour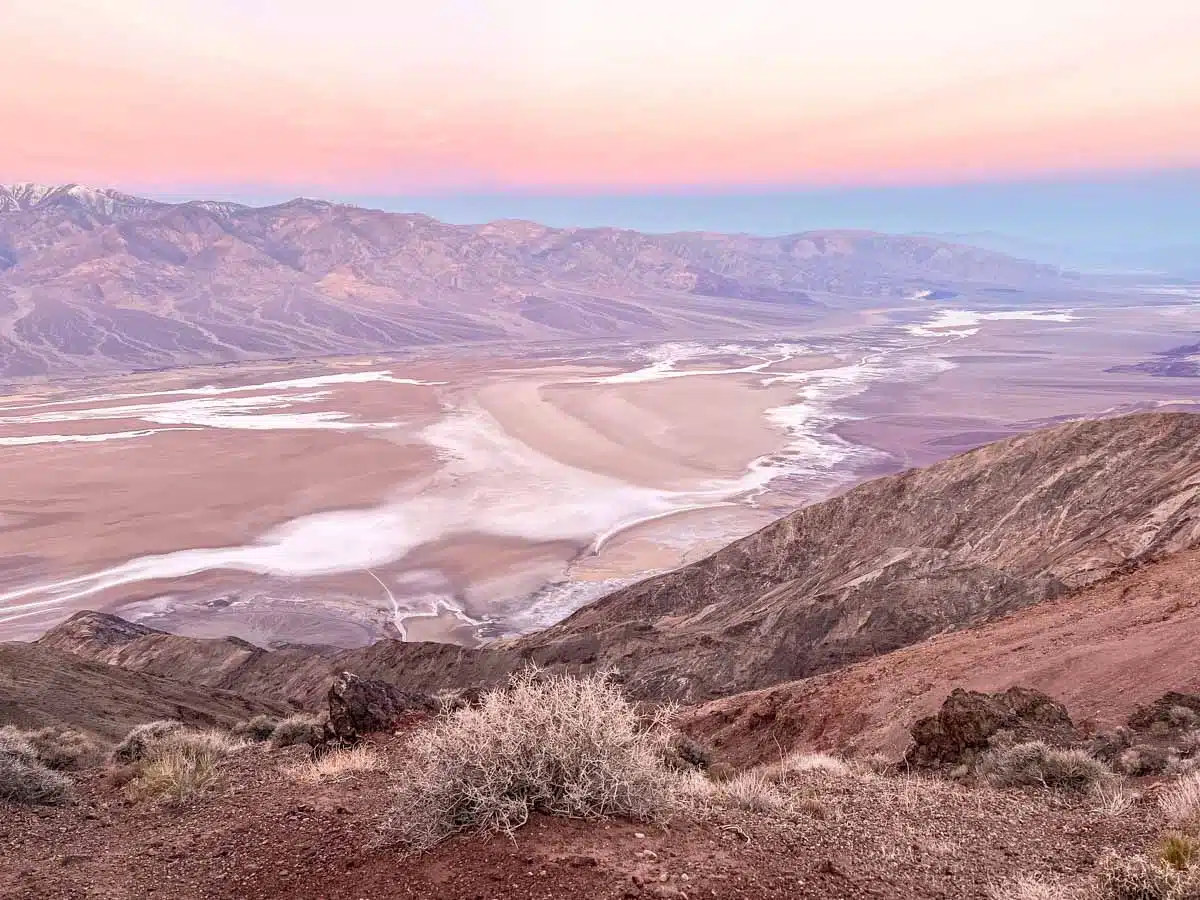 Alright, so I may have saved the best 'til last. I've got a very smug face right now.
For a truly unforgettable experience within Death Valley National Park, you'll want to book this full-day hiking Death Valley Day Trip. 
I know what you're thinking – Julianna, what's so special about this one? Well, allow me to explain.
Led by a professional photographer and guide, you'll embark on an intimate adventure with the panoramic landscapes of the valley. Starting the tour in Pahrump, things kick off with wine tasting at a local winery (it's a huge yes from me), followed by a journey to Dante's View, Badwater Basin, and Furnace Creek.
Seeing why it's so special yet? Thought so.
But that's not all: To cap off your epic adventure, you and your group will head to Zabriskie Point as the sun begins to set. As the sun sets, a spectacular array of dazzling stars begins to shine above, and your senses can feast on the best stargazing opportunity in the park.
Tip: After this tour, all photos taken by your professional guide are available to download from the generated link provided.
Indulge in Wine and Stargaze during This Death Valley Day Trip
Practical Tips for Booking Your Death Valley Tour
Be sure to check the availability of your tour before booking. Most Death Valley tours only have seasonal availability.
Death Valley gets EXTREMELY hot – I'm talking skin blisteringly so. Make sure you wear suncream and bring a hat and plenty of water, you'll thank yourself. Check out my guide to essential travel gear to help you prepare.
It sucks but some tours are not suitable for certain people, such as minors and individuals with pre-existing medical conditions. Make sure your chosen excursion accommodates you before booking.
Read More Death Valley Guides