Wondering where to stay in Death Valley? This handy guide has got you covered when it comes to the best areas and hotels.
Adventure awaits you in Death Valley… But where do you stay?
An excellent question that I'd wager I have the answer to.
As barren as the valley may be, the possible places to stay are abundant. From cosy resorts with everything you need for a comfortable stay to rustic inns where you can bed down for cheap, these are the best spots.
Okay, enough of the preamble. Let's cut to the chase: where to stay in Death Valley National Park.
Best Places to Stay in Death Valley: At a Glance
Where to Stay in Death Valley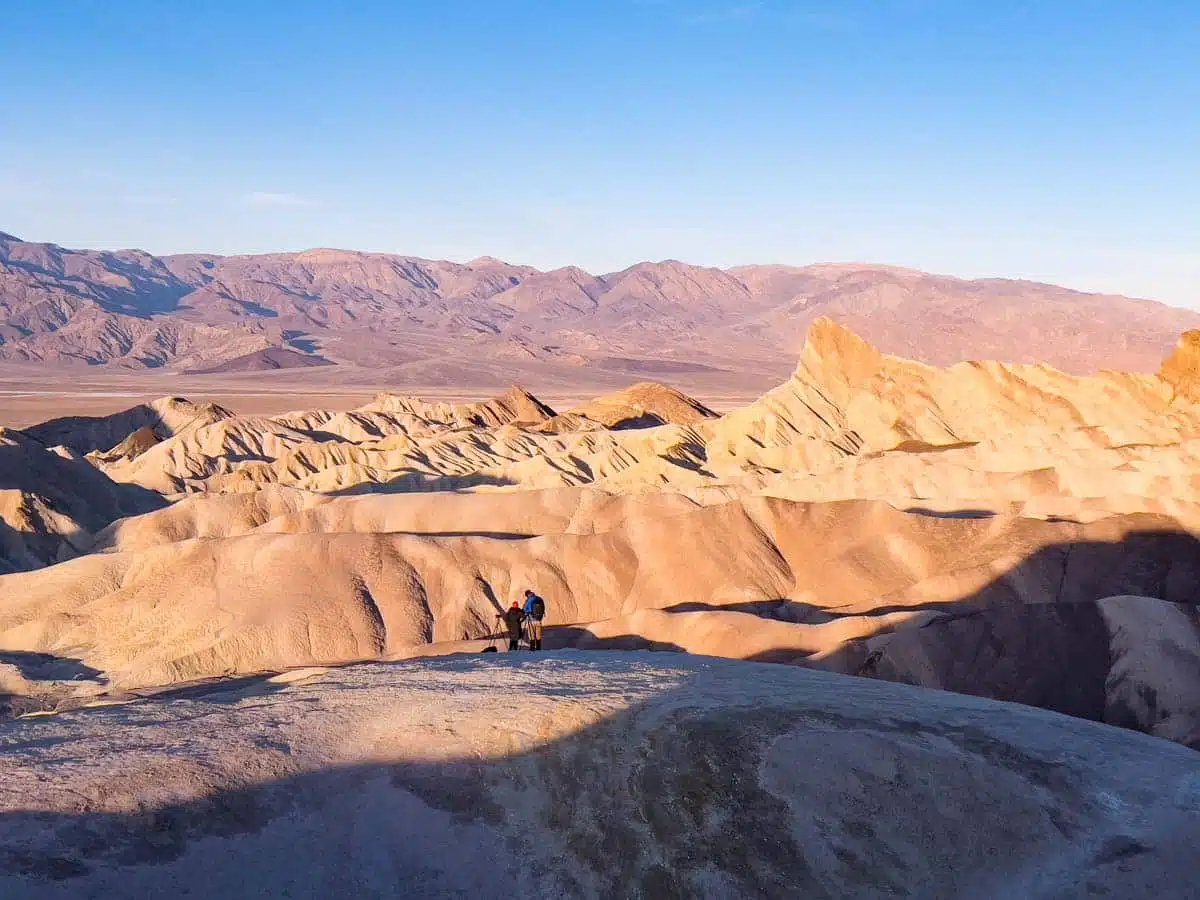 Considering the thrill of staying within the park or the excitement of staying around it, you've got a lot of choices. So let's break down the best of the best (and you can thank me later).
Tip: While planning where to stay, check out my guide to fantastic things to do in Death Valley.
Death Valley: Best Place To Stay in Death Valley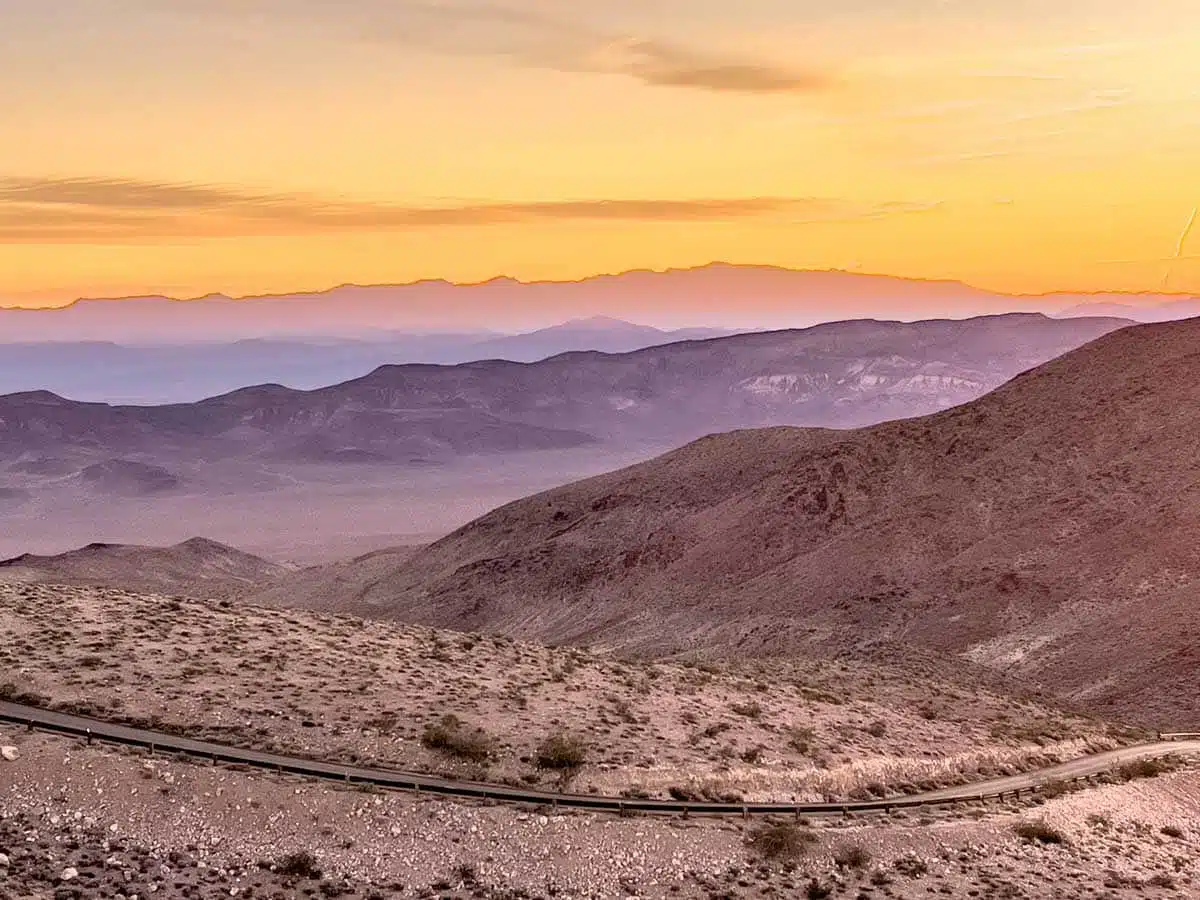 As obvious as it might seem, I feel it needs repeating. If you're stuck on where to stay in Death Valley National Park, the ideal spot is inside the park itself.
Fantastic accommodation options lie between spiky mountains, epic dunes, and gorgeous valleys.
Dante's View, Zabriskie Point, and Artist's Palette showcase pure eye candy if you're hunting for breathtaking scenery. Or, for the avid hiker, the canyons here offer almost surreal Death Valley hiking opportunities.
Death Valley Highlights
Set foot upon the lowest point in the western hemisphere at Badwater Basin, where you'll stand at 282 feet below sea level.
A must-do during a California road trip, especially in Death Valley, is treating yourself to the stunning 9-mile Artists Drive.
Explore the unimaginable when you arrive at Darwin Falls. You'll find a near-perfect waterfall that breathes life into the desert in Panamint Springs.
Suggested Death Valley Hotels
The Inn at Death Valley — An opulent 5-star hotel often called the best in Death Valley, it offers a variety of luxurious room types. Beyond that, it features an outdoor pool, sauna, fitness centre, and tantalising restaurant.
Panamint Springs Resort — Wondering where to stay in Death Valley for stargazing? Look no further than this gem. An affordable option, you'll be close to natural icons such as Star Wars Canyon and Father Crowley Overlook.
Pahrump: Coolest Place To Stay In Death Valley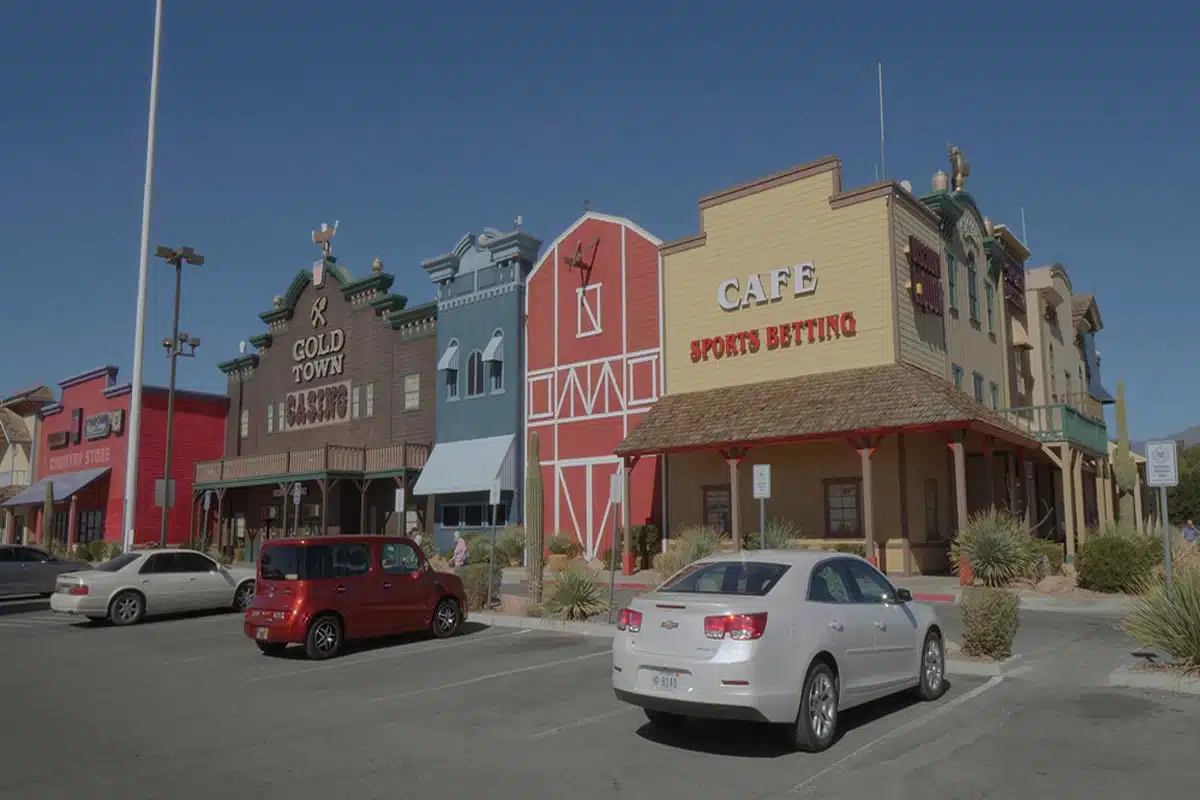 Sitting an hour and 40 minutes from the valley, the small town of Pahrump is my vote for the best place to stay near Death Valley. It features the benefits of civilisation surrounded by desolate desert landscapes.
Aside from its easy access to the park, the town has quite a reputation. A popular backdrop for many movies, including Martians landing in the 1996 comedy Mars Attacks!, it's an ideal landing spot for your adventure as well.
Pahrump Highlights
The last thing you'd expect in this region of the States is a thriving winery. Well, visit the Pahrump Valley Winery for a desert-centric wine-and-dine experience.
Take a chance with Lady Luck at one of the Golden Group casinos in town. Choose from the Pahrump Nugget Casino, Lakeside Casino, and the Gold Town Casino.
Tackle the sprawling greens of Mountain Falls Golf Club, play a couple of holes and improve your golf talents while taking in the stunning surrounding views.
Suggested Death Valley Hotels in Pahrump
Holiday Inn Express & Suites — One of the few luxury options in town (I say that rather lightly), this 3-star IHG Hotel offers tastefully furnished rooms. Amenities include an outdoor swimming pool, and the property is pet-friendly.
Saddle West Casino Hotel — Offering a budget-friendly price tag, here you'll get modern and spacious rooms. On-site, the property features an outdoor pool, casino, and restaurant.
Read More: Discover the best bits of Pahrump and add them to this curated Death Valley itinerary.
Beatty: Where To Stay Near Death Valley for First-Time Visitors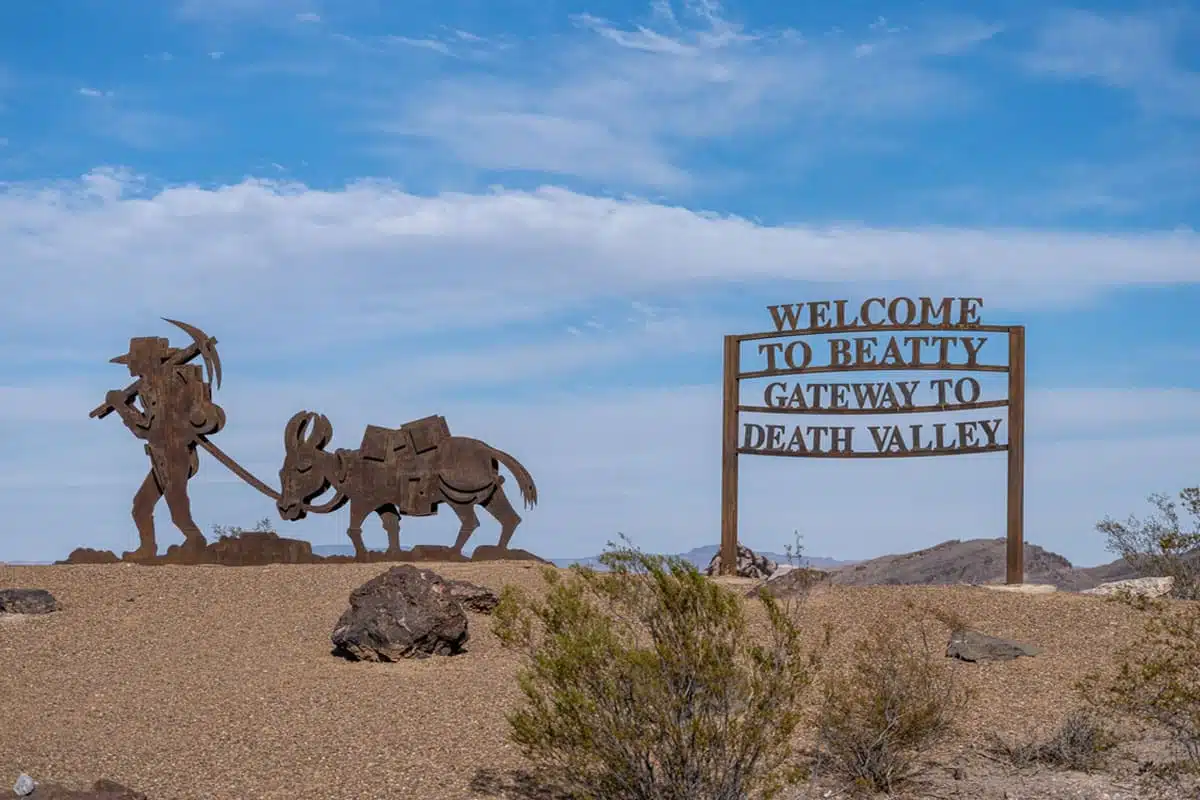 While staying inside the park is a stellar option, the tiny town of Beatty is second best – particularly if you're visiting for the first time.
As the closest town to the park, it's a 25-minute drive from the Furnace Creek Visitors Center, an excellent base for excursions.
Although small, Beatty packs quite a punch with its authentic Western atmosphere and several sites worth visiting. And after a day spent exploring the park until the sun sets, it's the ideal place to get some well-deserved rest.
Beatty Highlights
Closely located to Beatty, visit the ghost town of Rhyolite for a glimpse into Death Valley's history while immersing yourself in the remnants of this gold rush town.
Visit the Goldwell Open Air Museum, spearheaded by Belgian artist Albert Szukalski. Its massive sculptures are the perfect spots for epic snapshots.
Explore the rich (pun intended) history of borax in Death Valley with a trip to the remains of the Harmony Borax Works.
Suggested Death Valley Hotels in Beatty
Death Valley Inn & RV Park — A comfortable and ideally-located property, staying here means you're just 8 miles from Death Valley. Standout features include an outdoor pool, hot tub, and furnished BBQ terrace.
Tip: On a ghost-hunting adventure? Read my guide to Death Valley's ghost towns to find spots you can't skip.
Ridgecrest: Best Place To Stay Near Death Valley for Outdoor Activities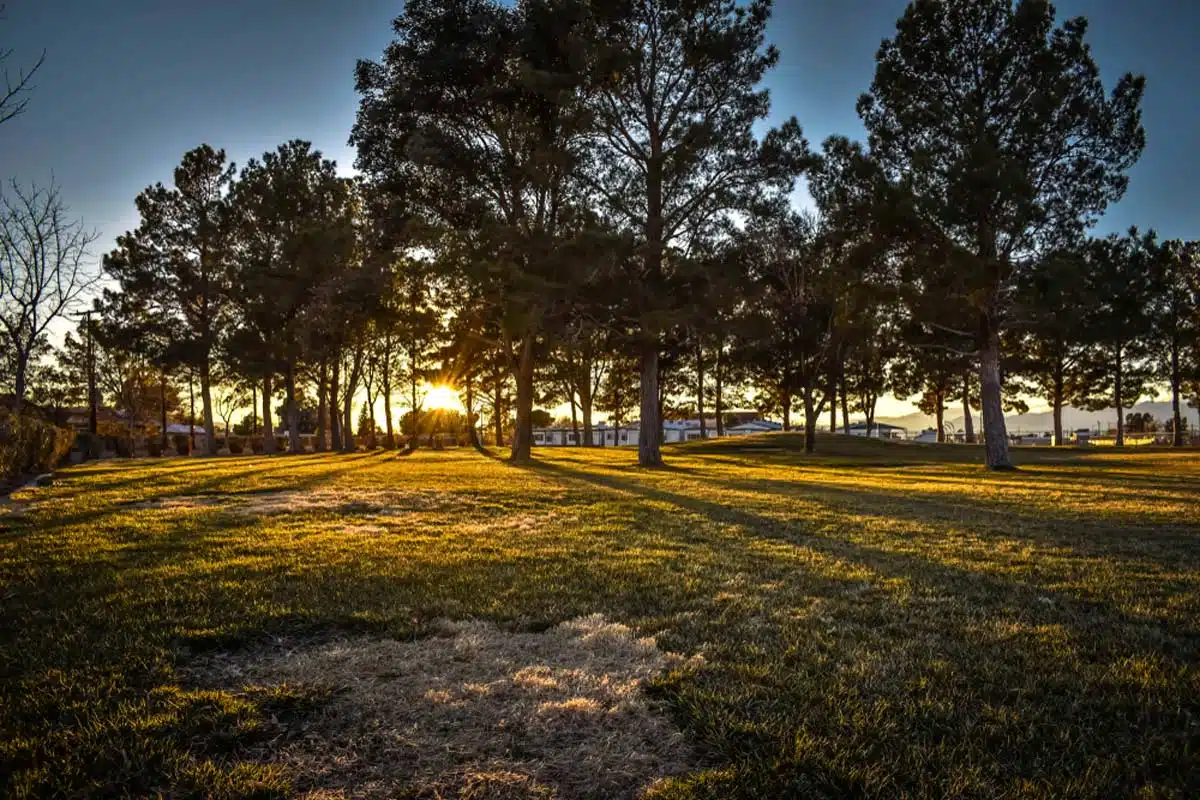 Out of all the possible answers to the "where is the best place to stay in Death Valley" question, surprisingly, one of the most popular is not even in the park. Ridgecrest is a charming city about two and half hours from the valley brimming with adventure.
And if you love the great outdoors, you'll fall in love with this jewel in the Death Valley crown. From its Mojave Desert surroundings to the surreal petroglyphs left by Native Americans, everything in Ridgecrest aims to draw you out into the wild.
Ridgecrest Highlights
Dive into Native American history with a visit to one of the city's most famous attractions, the Maturango Museum.
Although most won't expect it, Ridgecrest is home to one of the largest bookstores, Red Rock Books, at 7,000 square feet.
If you're a history buff, explore the China Lake Museum to view the history of the nearby Naval Air Weapons Station China Lake.
Suggested Death Valley Hotels in Ridgecrest
SpringHill Suites Ridgecrest — As the most luxurious option in town, here you'll find contemporary-styled rooms and modern amenities. Beyond that, it features a gorgeous outdoor pool, a bar, and an irresistible daily breakfast.
Clarion Inn Ridgecrest — A decent mid-range property, the Clarion has a range of modern room types, all well-equipped. You'll find a swimming pool, bar, and bistro here.
Lone Pine: Where To Stay in Death Valley, California for Stunning Beauty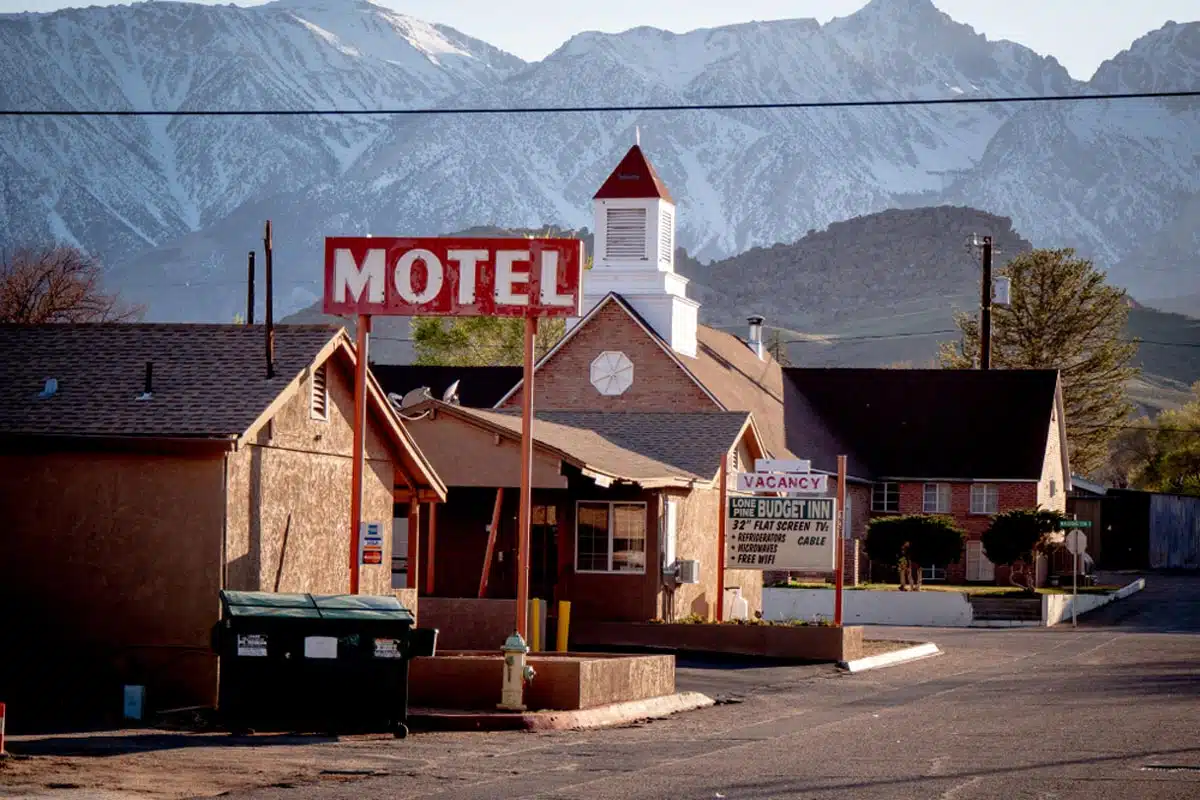 Few places in the region boast the natural treasures of Lone Pine. And when it comes to deciding where to stay in Death Valley National Park, it's a surefire hit.
Sure, you'll have to drive about two hours to the park, but the drive itself is a gift from Mother Nature.
Encircled by the Alabama Hills, Mount Whitney, and the Sierra Nevada Mountains, what more could you want as a nature lover? How about an effortless solution to where to stay in Death Valley on a budget?
Oh, and it's also where Hollywood directors have shot 400 movies since 1920.
Lone Pine Highlights
Explore the enticing hiking (or climbing) experiences of the picturesque Alabama Hills and venture past the hills toward Mount Whitney.
With its indelible mark on Hollywood movie-making, visit the Museum of Western Film History, showcasing exhibits on everything from silent movies to modern-day digital blockbusters.
Suggested Death Valley Hotels in Lone Pine
Comfort Inn Lone Pine — This mid-range luxury property has modern and stylish rooms, each with epic views of the Sierra Nevada Mountains. Other features include an outdoor heated pool and complimentary breakfast.
Trails Motel — A modest yet contemporary motel, this 2-star property includes well-equipped and decorated rooms. Free Wi-Fi is available, and on-site, you'll find a seasonal outdoor swimming pool.
Read More: Find out everything you need to know about Mesquite Flats and other famous Death Valley sand dunes.
Where to Stay in Death Valley: Frequently Asked Questions
Practical Tips to Consider Before Booking Your Death Valley Accommodation
Don't make a hasty decision when booking. Although Death Valley is a vast region, there are numerous options when it comes to accommodation, so shop around.
Book as far in advance as possible. During winter, properties fill up quickly as it's considered peak season, and prices skyrocket the closer you book to the start of the season.
Always stick to your budget, but don't shy from more expensive properties as they offer luxuries you may not even know you need.