Are you ready to discover the best things to do in Palm Springs? From exploring stunning canyons to grabbing an eyeful of that mid-century modern architecture – these are the things you shouldn't miss.
Say the words Palm Springs and what do you think of?
Sunshine and leisure? Hot springs, spas, cool restaurants, golf courses and stylish hotels?
How about all of that framed by the stunning backdrop of the Coachella Valley – itself a veritable outdoors playground brimming with activities like hiking, horseback riding, and biking?
Sounds fabulous? It is. Ready to discover one of California's coolest destinations? Let's go!
Looking for a place to stay in the area? I recommend the Ace Hotel & Swim Club  as one of the most stylish places to bed down in Palm Springs. 
Top 5 Things to Do in Palm Springs
Palm Springs Aerial Tramway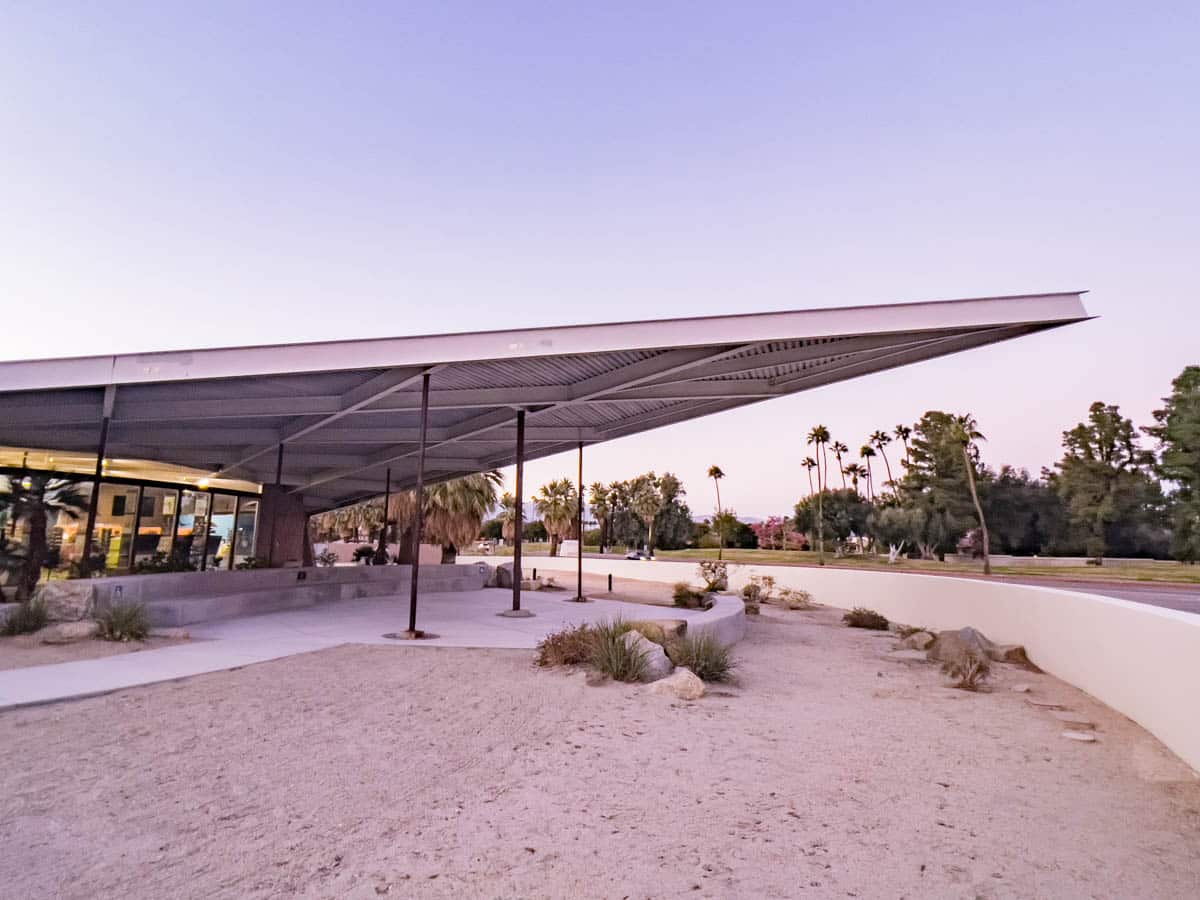 The Aerial Tramway in Palm Springs is one of the coolest experiences around.
Hop into a giant gondola, travelling along the majestic cliffs of Chino Canyon from the Valley Station and be whisked up to an elevation of 2,500 metres in just 10 minutes.
The views from the top are incredible – on a clear day, you can see all the way to Mexico! Once you're at the top, there are plenty of hiking trails to explore, or you can just enjoy the views from the observation deck.
In addition to breathtaking views, you'll find Peaks Restaurant, Pines Cafe, a gift shop, and documentary theatres when you reach the top.
While there isn't a shortage of fun things to do in Palm Springs, a trip on this tramway is an experience that you do not want to miss.
Palm Springs Art Museum
Head downtown to explore the glorious Palm Springs Art Museum.
With a 12,000-piece-strong collection focused on contemporary and modern art, it's a fascinating look at the development of art, architecture and design in the past century.
Collection highlights include works by Andy Warhol, Jackson Pollock and Roy Lichtenstein, as well as a rotating selection of temporary exhibitions.
Cactus to Clouds Trail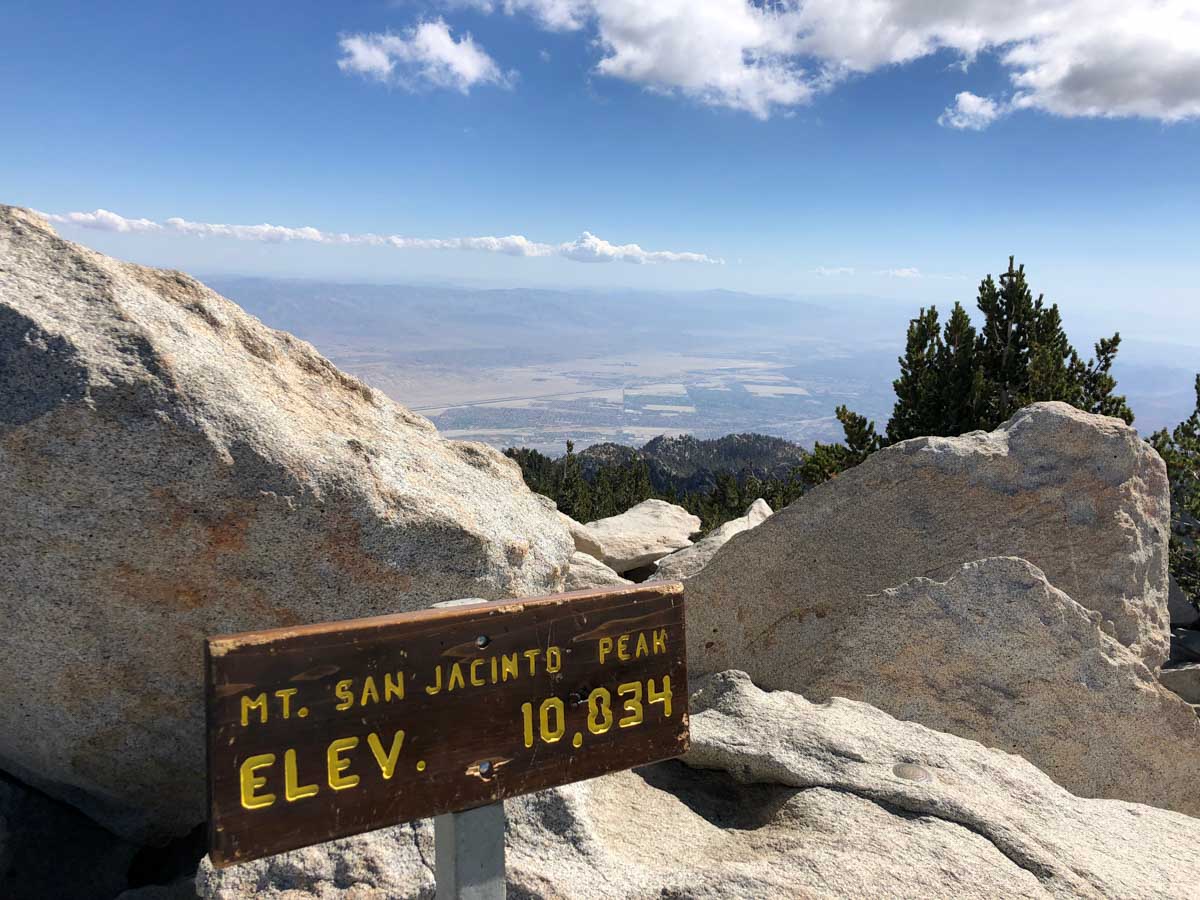 The Cactus to Clouds Trail is one of the most popular hiking trails in the area and one of the best free things to do in Palm Springs.
The trailhead starts in the desert and winds its way up to San Jacinto Peak, passing through mountain meadows and forests along the way.
I'm not going to lie – this is a challenging hike. It covers over20 miles and has an elevation gain of over 10,000 feet – but the views from the top are more than worth it.
Frey House II
The Frey House II is one of the most iconic examples of mid-century modern architecture in Palm Springs. Designed by Albert Frey in 1963, the house was built on a rocky outcrop with sweeping views of the desert below
Albert Frey was a renowned architect with multiple works that are famous across the globe. Explore via with a tour of the architect's unique home where you can listen to his creative and technical process and learn more about one of the important architects of our time.
Explore the Coachella Valley Preserve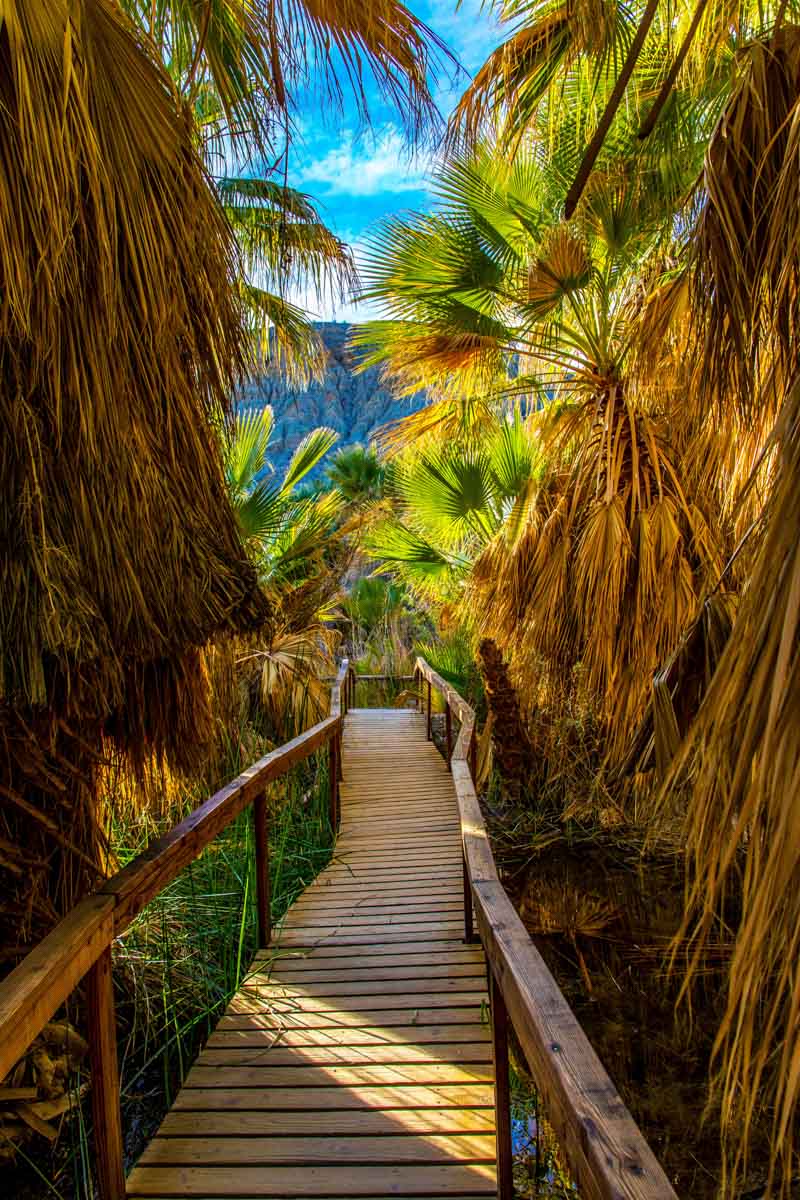 The Coachella Valley Preserve is a great place to get away from the hustle and bustle of Palm Springs and explore the area's natural beauty. The preserve is home to a variety of desert plants and animals, and there are a number of hiking trails to explore – including the popular Art Smith Trail,
One of the best things about the preserve is that it's free to visit – although you'll need to buy a parking pass if you're driving in
The best time to visit the preserve is in the spring, when the desert wildflowers are in bloom.
Brilliant Things to See & Do in and Around Palm Springs During the Day
Catch a Movie at Camelot Theater
Palm Springs really came into its own at a time when Hollywood was in its heyday, so it feels kind of appropriate that catching a movie at the classic Camelot Theater is one of the classic Palm Springs activities.
When you visit the Palm Springs Mall, be sure to stop by at the Camelot Theatre. It is a classic cinema in a gorgeous setting showing the best of indie and old-school movies. Go to see cool arty and independent films.
Palm Springs Air Museum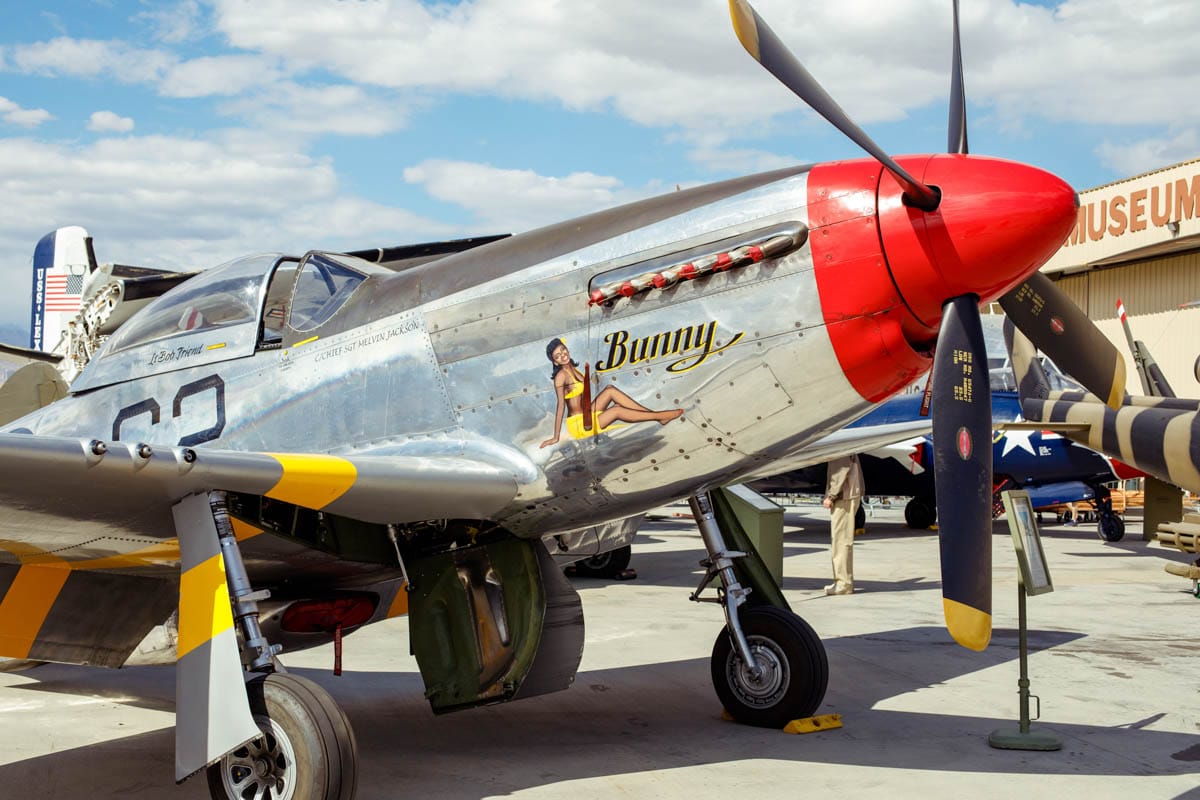 The Palm Springs Air Museum is a must-visit for anyone with an interest in aviation (and, to be honest, even for those who don't).
Housed in a WWII hangar, the museum has an impressive collection of vintage military aircraft, as well as interactive exhibits and flight simulators.
It's no accident that CNN has previously rated this place as one of the top 14 air museums in the world. The museum gives visitors an up-close view of WWII, Korean, and Vietnamese war aircrafts, along with telling the stories of these fascinating historical artefacts.
Head Out to Temecula to go Wine Tasting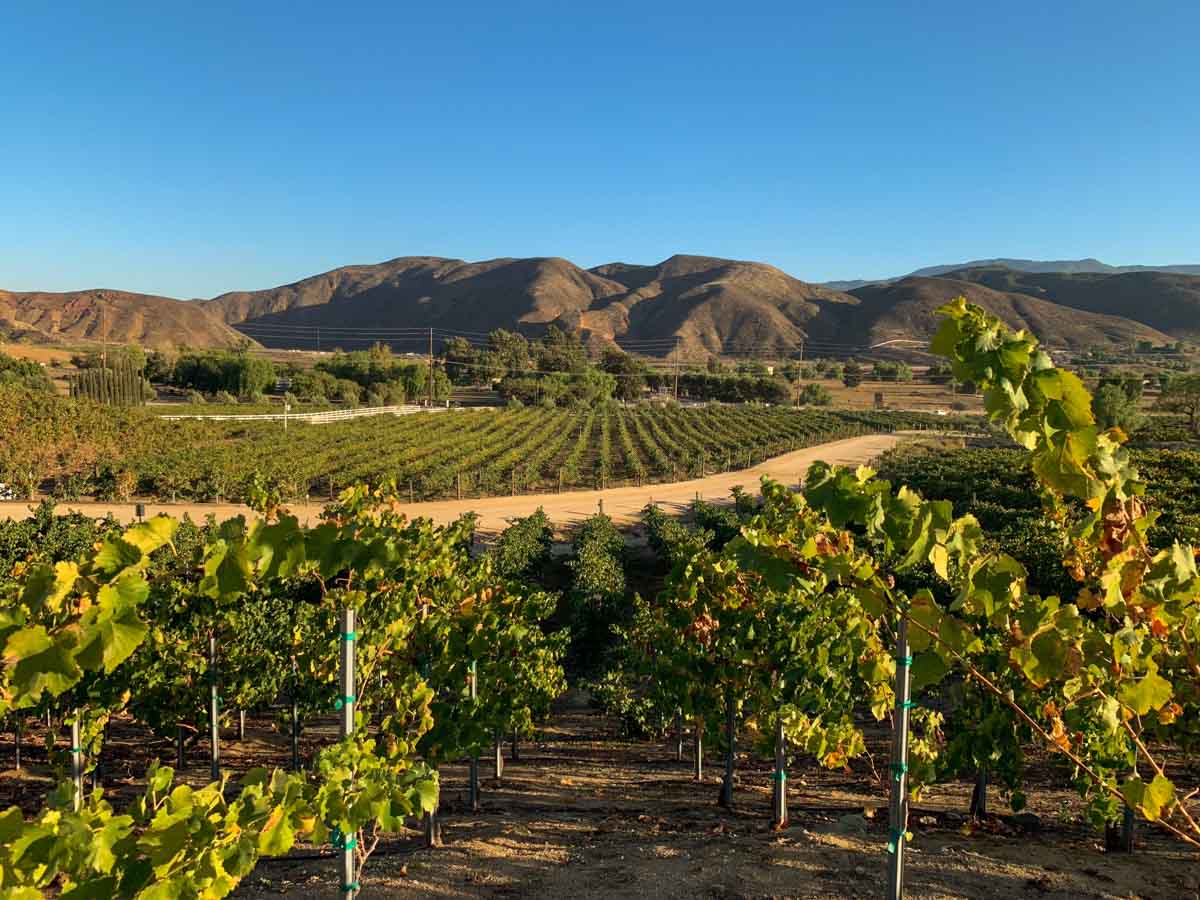 Temecula is one of the US's most picturesque wine regions and with over 40 wineries in the area, let's just say there's plenty for your tastebuds to explore.
The region is best-known for its red wines – in particular Cabernet Sauvignon – , but there are plenty of stellar whites, rosés and sparkling wines made by its wineries too.
Check Out the Palm Springs Windmills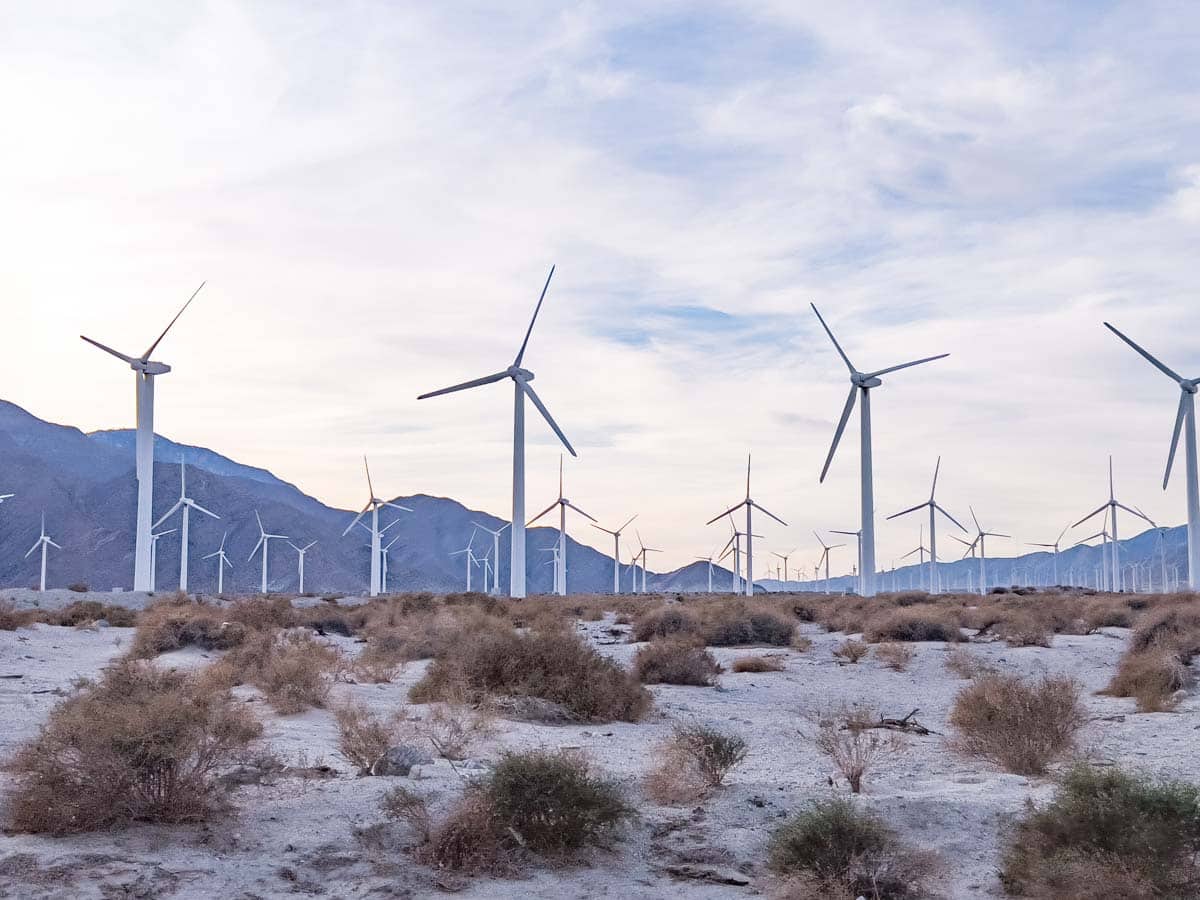 The Palm Springs Windmills are one of the most iconic sights in the city. These massive structures were built in the 1970s and 80s to help power the city, and today they're a popular spot for photos and picnics (not to mention one of the most thrilling action sequences from Mission Impossible III).
It's a surprisingly interesting day out – either book onto a guided tour, or go on a self-driving tour to delve into the evolution of the wind turbines and southern California's first commercial wind farm.
Take a Hike in the Indian Canyons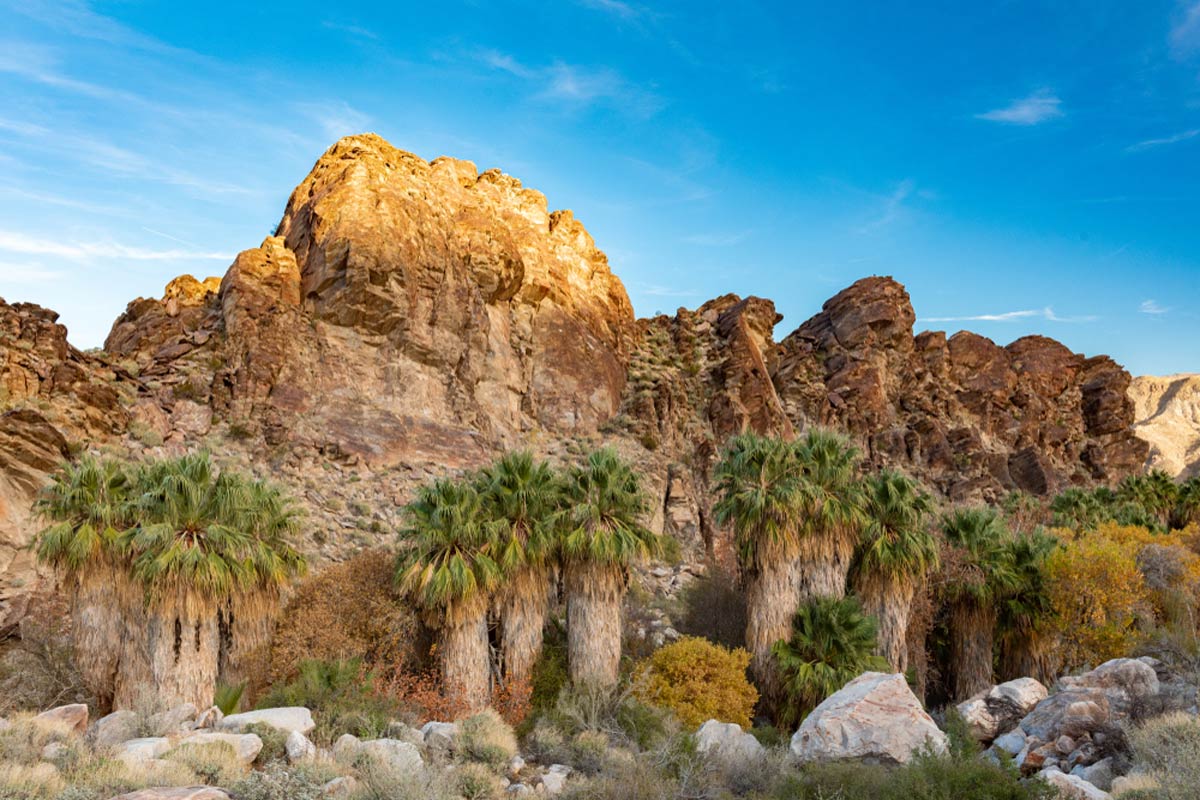 The Indian Canyons are a stunning collection of canyons and waterfalls located just outside of Palm Springs. The area is sacred to the Agua Caliente Band of Cahuilla Indians – whose story in the region is thought to have started around 5,000 years ago.
Want to explore? There are a number of easy hiking trails that wind their way through the canyons.
The Murray Canyon Trail is one of the most popular, and takes you past a number of beautiful waterfalls including the 40-foot Tahquitz Falls.
Strike Out to Explore Joshua Tree National Park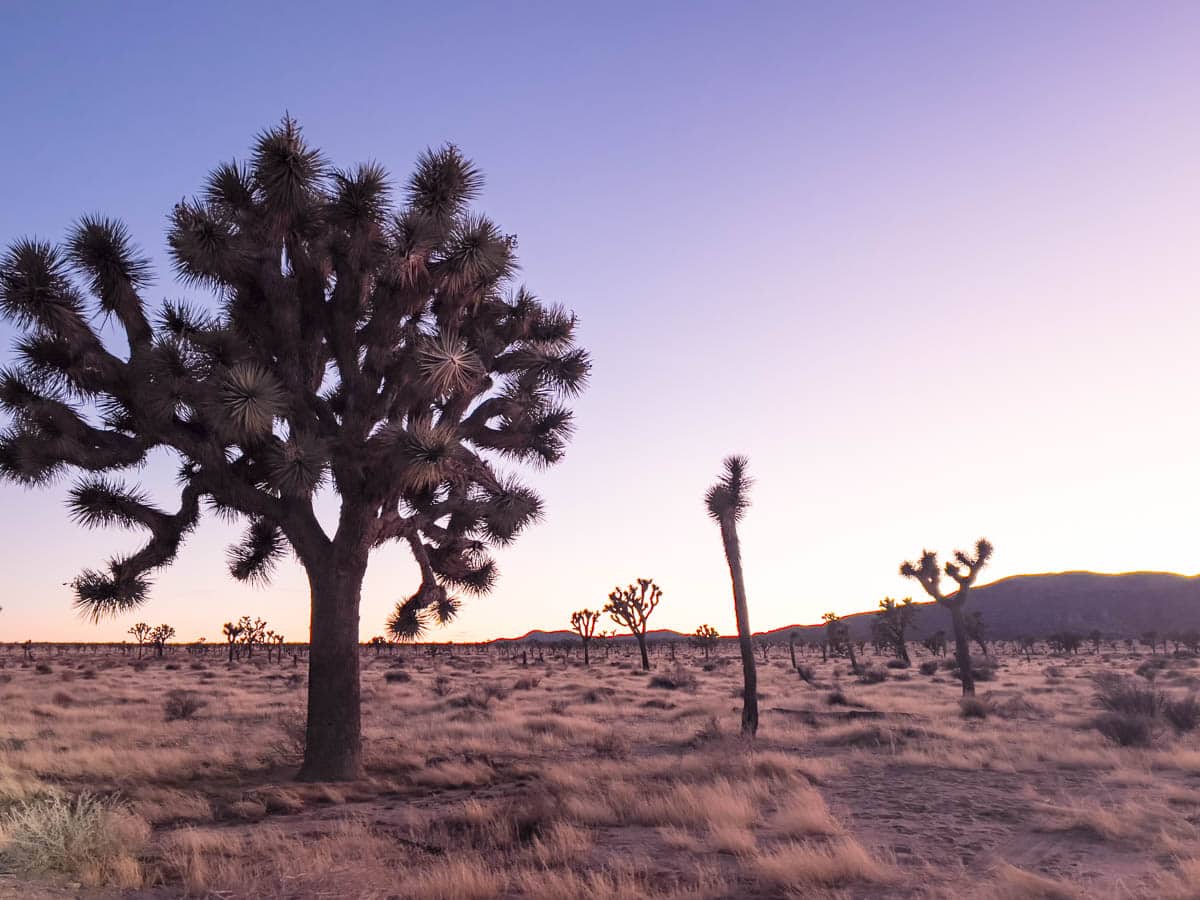 Joshua Tree is straight up stunning. Home to some of the most unique and beautiful landscapes in the world, it's definitely worth a visit (or ten).
Named after the iconic Joshua Trees found within it (they're the ones that look like they're from another planet), the park offers 800,000 acres of hiking, camping, rock climbing and bird watching opportunities
If you're short on time, make sure to at least book a drive through the park to take in all the views. And if you have a little more time to spare, go on a hike or two – two of my favourites include Hidden Valley and Ryan Mountain.
Moorten Botanical Garden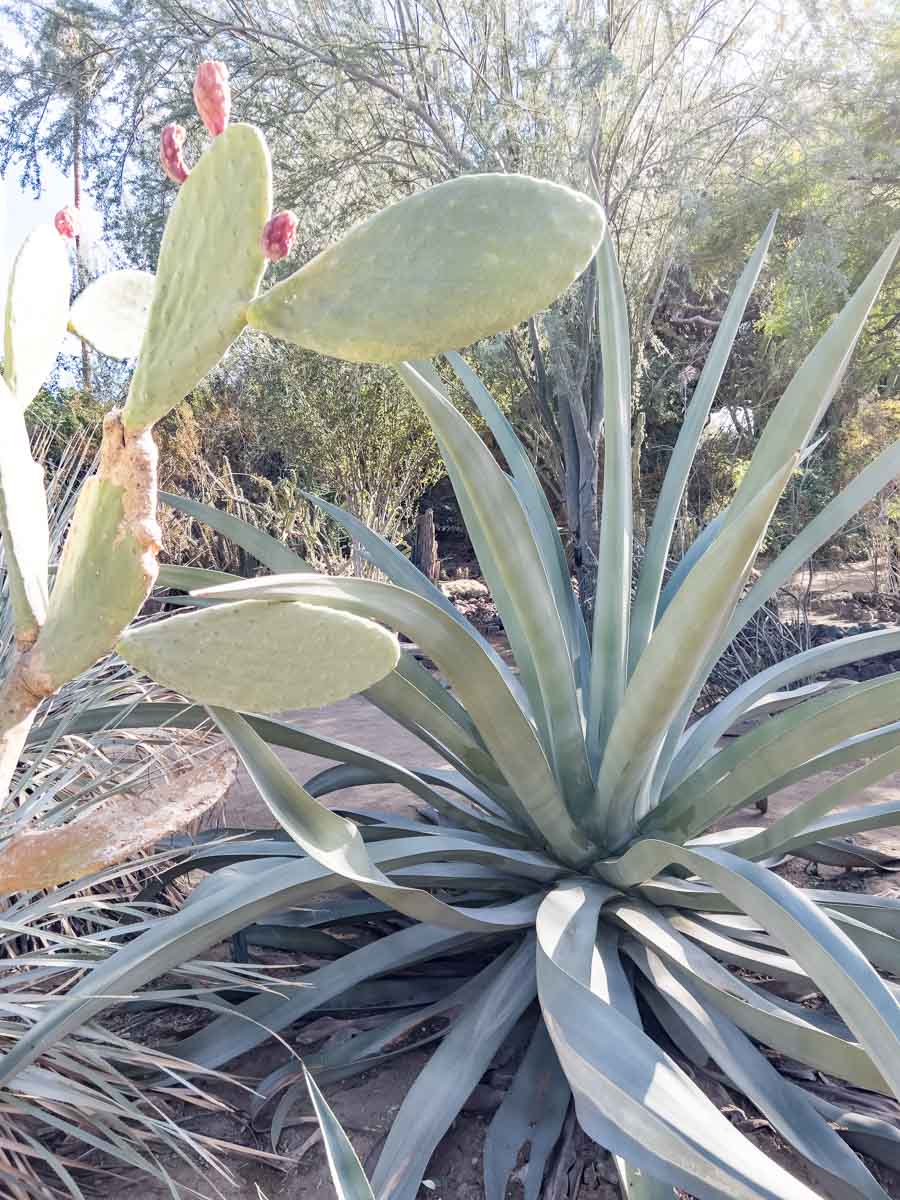 The Moorten Botanical Garden is one of the most unique attractions in Palm Springs. The garden was created by Chester Moorten – who was nicknamed "desert rat" – thanks to his passion for the desert plants of southern California
The garden is home to a number of rare and endangered plants, as well as a cactus maze and a collection of sculptures made from desert plants.
If you're interested in learning more about the desert plants of Palm Springs, this is the place to go.
Cabazon Dinosaurs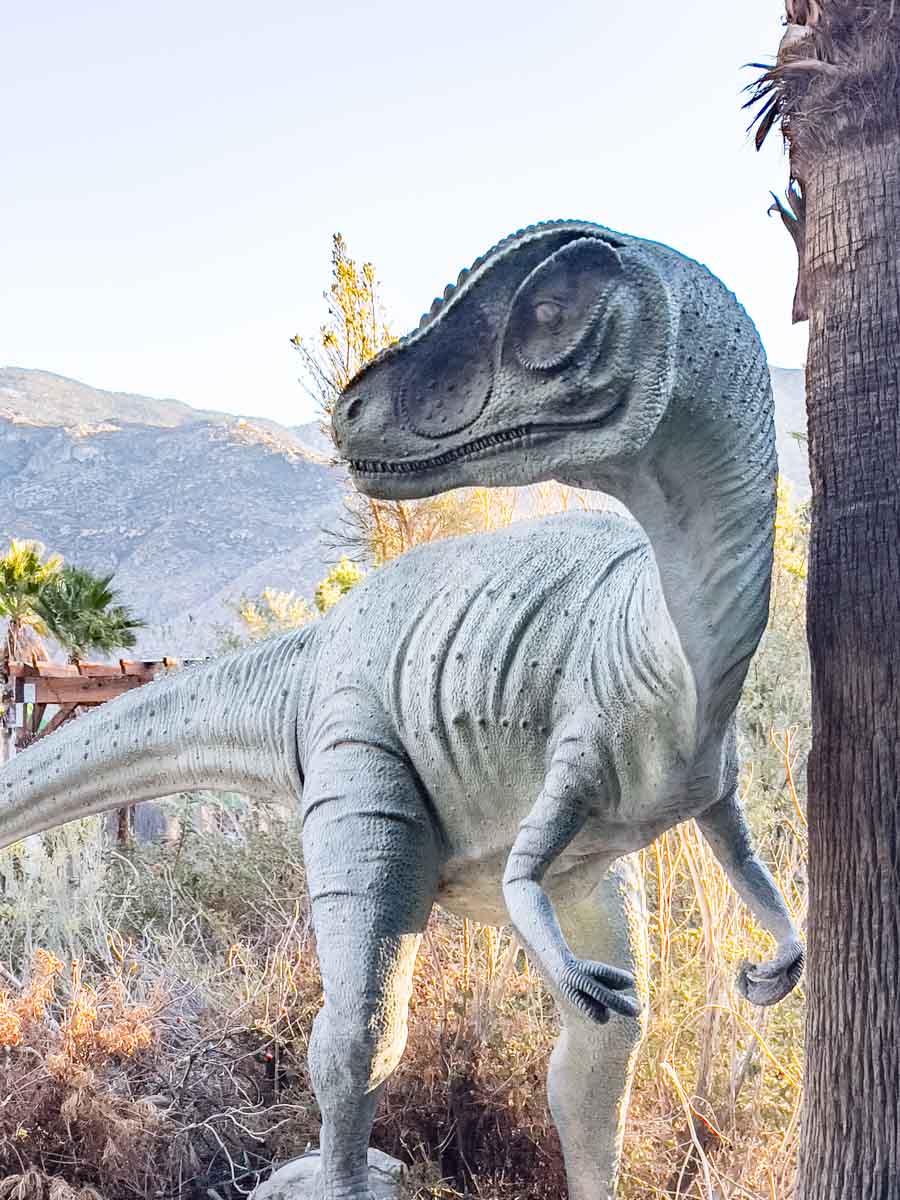 The Cabazon Dinosaurs are perhaps the most iconic sight in Palm Springs – and definitely one of the most unique. The dinosaurs were built in the 1960s by Claude Bell, and today they're a popular spot for photos and picnics
There are two main dinosaurs – a brontosaurus and a tyrannosaurus rex – as well as a number of smaller dinosaurs dotted around the property.
Tennis Club Neighbourhood
The Tennis Club Neighbourhood is one of the coolest and most architecturally-interesting areas in Palm Springs. This is where you'll find a number of mid-century modern homes, as well as a number of hotels
The area is also home to a number of art galleries, coffee shops and restaurants, making it the perfect place to spend an afternoon exploring.
While the neighbourhood is visually striking as a whole, there are a few destinations you shouldn't miss – namely the Del Marcos Hotel, Elvis Honeymoon Hideaway and the Edris House.
Get Up Close and Personal with More of that Stunning Architecture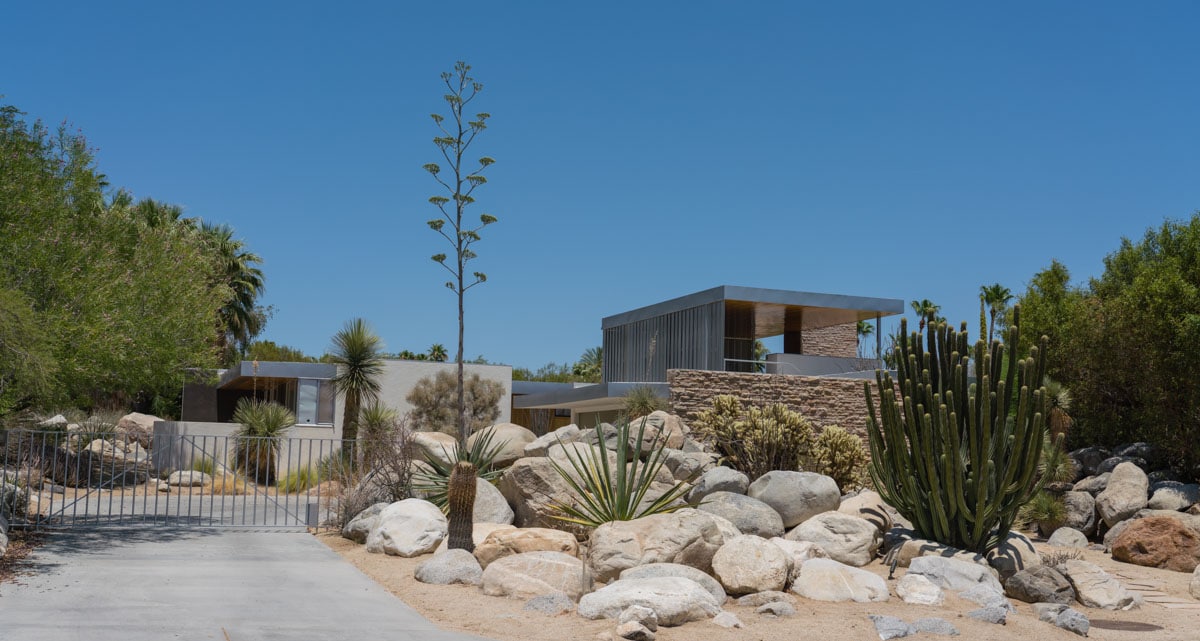 It's hard to choose favourites in a place as stunning as Palm Springs, but if you only have time to explore a couple of the iconic buildings it's known for, the Elrod House and the Kaufmann House are good places to start.
The Elrod House was designed by John Lautner and featured in the 1971 James Bond film, Diamonds Are Forever. The house is notable for its circular design and its use of concrete, glass and steel.
The Kaufmann House, on the other hand, was designed by Richard Neutra and is considered one of the most important examples of mid-century modern architecture. The house is set amidst a beautiful desert landscape, and features a number of innovative design elements including a cantilevered roof.
Both homes are open to the public – although you'll need to book in advance if you want to tour the inside.
Cool Things to See & Do in Palm Springs at Night
Sink Cocktails at Truss & Twine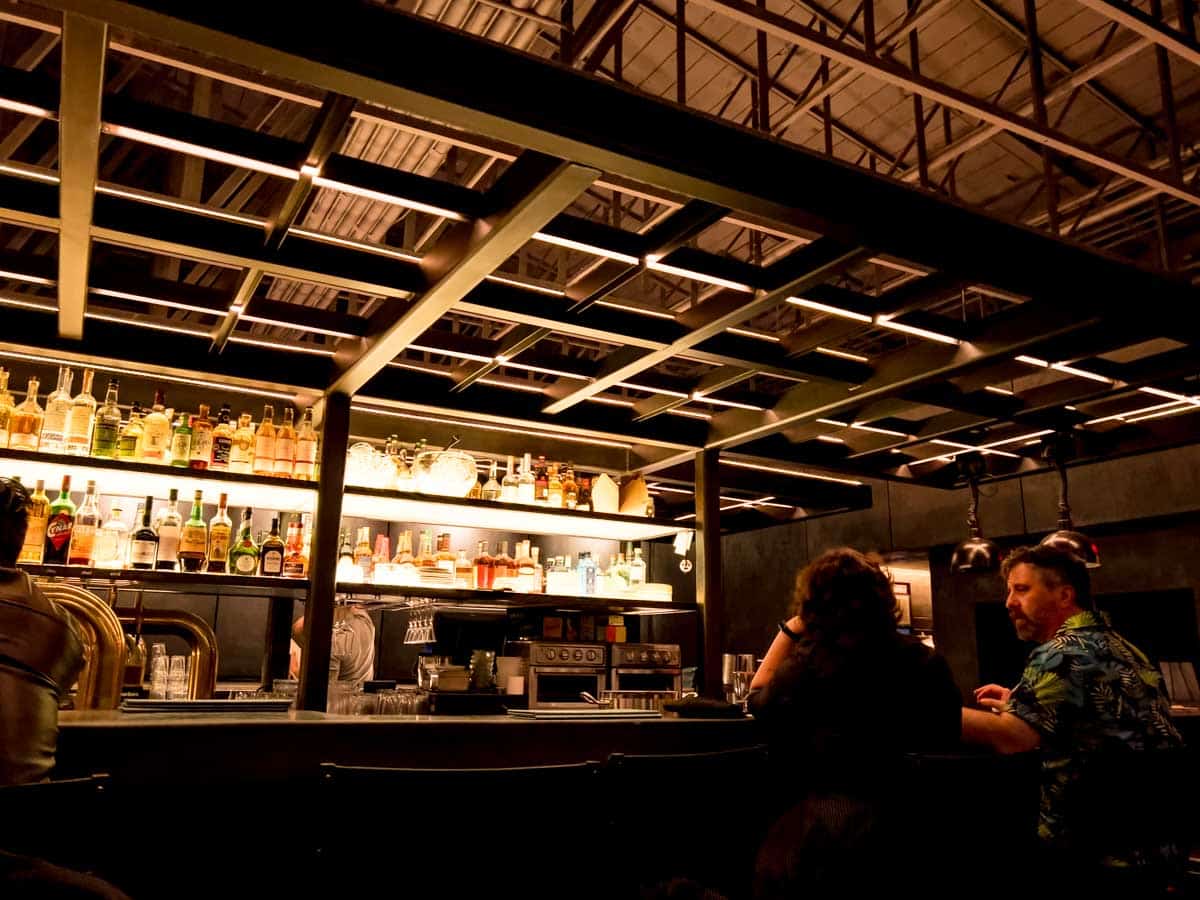 Truss & Twine is one of the coolest new bars in Palm Springs – and definitely one of the best places to get a cocktail in the area. The bar focuses on seasonal and local ingredients, and the menu features a number of unique and delicious drinks.
If you're looking for something refreshing, try the watermelon martini or the cucumber gin fizz. If you're feeling a bit more daring, go for the smoked old fashioned or the mezcal mule (both are unsurprisingly potent).
No matter what you order, you're sure to enjoy your drink – and the beautiful views of the mountains.
Enjoy a Starry Safari at Living Desert Zoo and Gardens
The Living Desert Zoo & Gardens is one of the places to visit in Palm Springs for anyone interested in animals or plants. The zoo is home to a number of desert animals, including bighorn sheep, mountain lions and bobcats.
In addition to the animals, the zoo also has a number of gardens, featuring rare and endangered plants. The best way to see the zoo is on a starry safari tour, which allows you to see the animals and plants at night.
The tours are offered from October to May, and they're definitely an experience you won't want to miss.
Copa Nightclub
If you are looking for a wild night out on the town while in Palm Springs, check out the Copa Nightclub. It is the local hotspot for dancing, cocktails, and having a fun time. It is also known as Coachella Valley's most legendary nightclub.
The club hosts weekly events with themes and contests to live your best life. The legendary Coachella Music Festival also hosts some rather epic afterparties here.
Book a Table at Boozehounds
Boozehounds is one of the most unique restaurants in Palm Springs. The restaurant is housed in a converted gas station, and it specialises in American comfort food
The menu features a number of delicious dishes, including burgers, mac and cheese, and fried chicken. Let's say it in unison now… "yum yum".
Things to do in Palm Springs, California : Practical Tips for Your Trip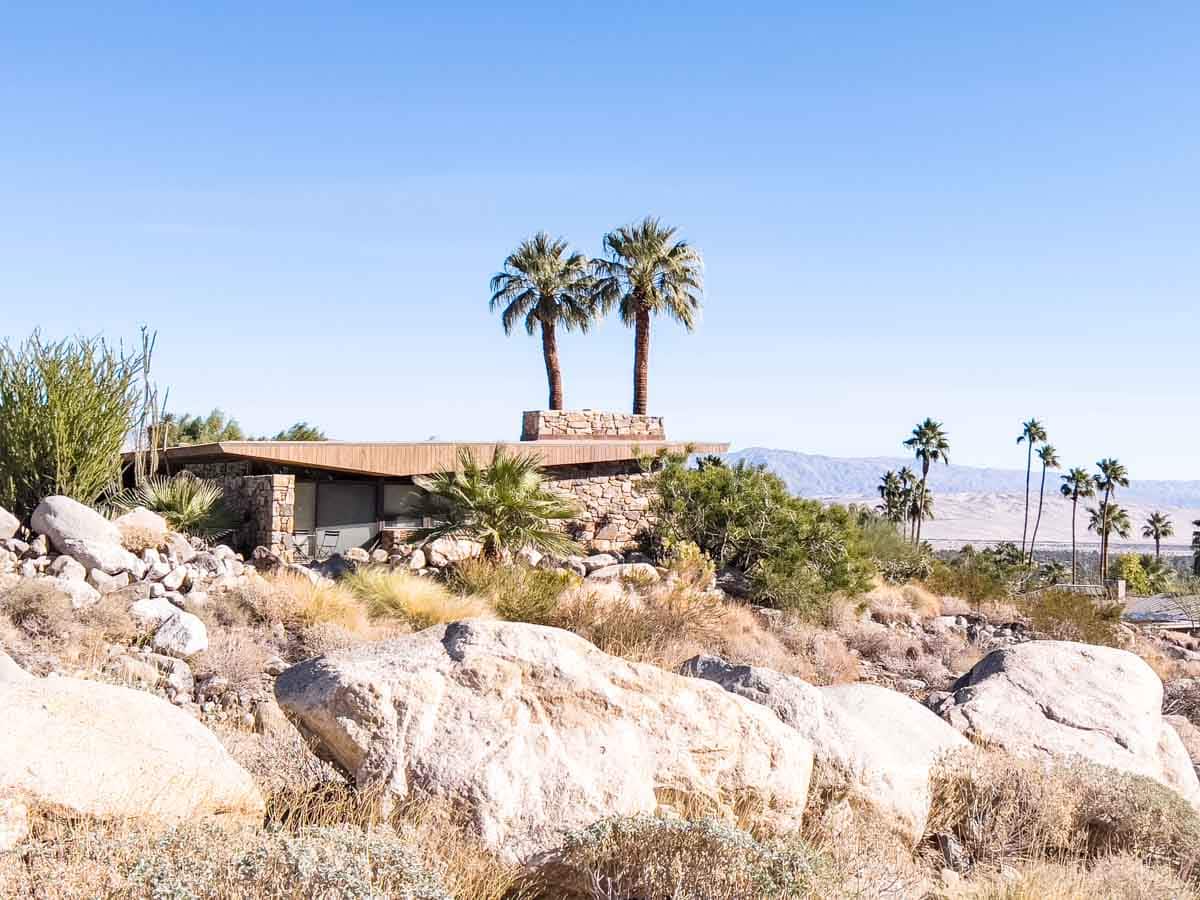 Travelling to Palm Springs is a great way to unwind and do fun activities you might not find anywhere else.
Now that you know what to do in Palm Springs, here are some practical tips to make your vacation one for the books.
How Long to Visit Palm Springs?
To fully enjoy the activities and the scenery in Palm Springs, I'd recommend spending three days or more.
Give yourself enough time to fully enjoy Palm Springs while still taking time to rest by spacing out activities.
Best Time to Visit Palm Springs?
The best time to visit Palm Springs has to be between January and April. This is when the weather in Palm Springs is most hospitable and tolerable.
Don't forget that this is also around the exciting time of the world-renowned Coachella Valley Music and Arts Festival. I don't necessarily recommend visiting during the summertime because the heat gets a little too unbearable.
Where Should I Stay in Palm Springs?
Caliente Tropics (Mid-Range)
Consider this Check Rates and Availability for Caliente Tropics on Booking.com
L'Horizon Resort & Spa (Luxury)
This luxury resort and spa promises world-class service. After a long day of exploring the sunny Palm Springs, unwind and relax in the spa centre and hot tub. You can connect to the Wi-Fi wherever you are at the resort. 
This hotel spares nothing when it comes to the wants of its guests. You will receive comfortable bathrobes and slippers to begin the relaxing process. Rooms have a luxurious private shower, a flat-screen TV, and a coffee machine.
You can also enjoy the on-site restaurant, SO-PA, where the setting is intimate and alfresco. The premises are near the international airport, and bicycles are available for guests to take a quick ride to the Palms Spring Square Shopping Centre.
Check Rates and Availability for L'Horizon Resort & Spa on Booking.com
There are also some really cool Airbnbs in Palm Springs. Check them out!
Recommended Tours in Palm Springs
Best Things to do in Palm Springs: Map