Looking to explore trendy Vail, Colorado? Look no further – don't miss my detailed guide on the best things to do in Vail.
Nestled at the base of Vail Mountain, Vail is a dream destination and one that I longed to visit for years. The town—although small—packs a big punch.
During winter, Vail is one of Colorado's crown jewels for skiing and snowboarding. In fact, the Vail Ski Resort is the largest in the state of Colorado (topping Aspen – a total surprise for me) and a must-visit.
Though, summertime sees the small town turn into a perfect nature retreat. Which is ideal for anyone searching for serenity and peace, either on the golf course or on some of the best hikes in Colorado.
Ready to explore Vail?
Looking for accommodation in Vail, Colorado? I adore The Sebastian, centrally located in the ski village.
Top 5 Things to Do in Vail, Colorado
Go All Out on the Slopes of Vail Mountain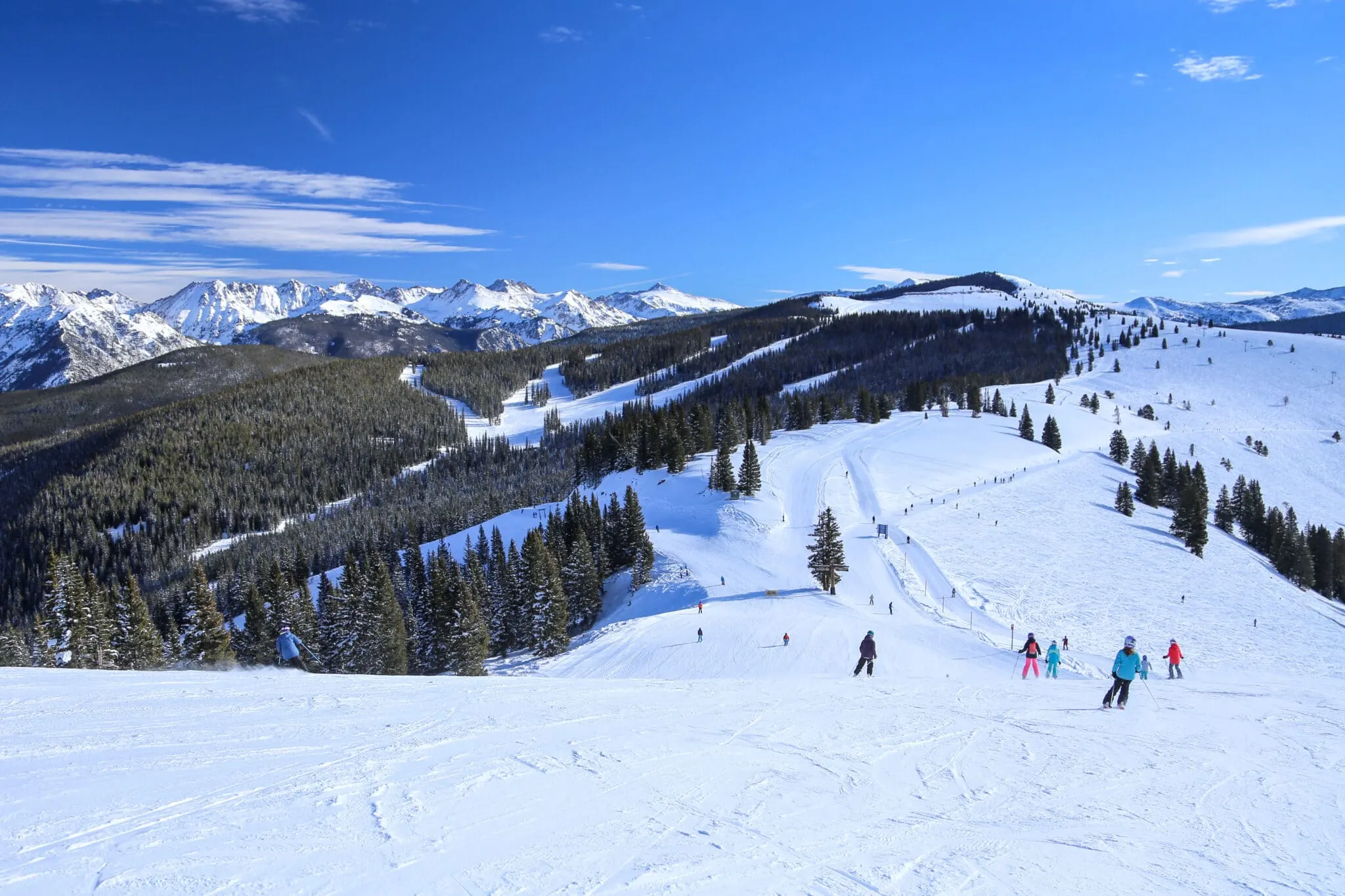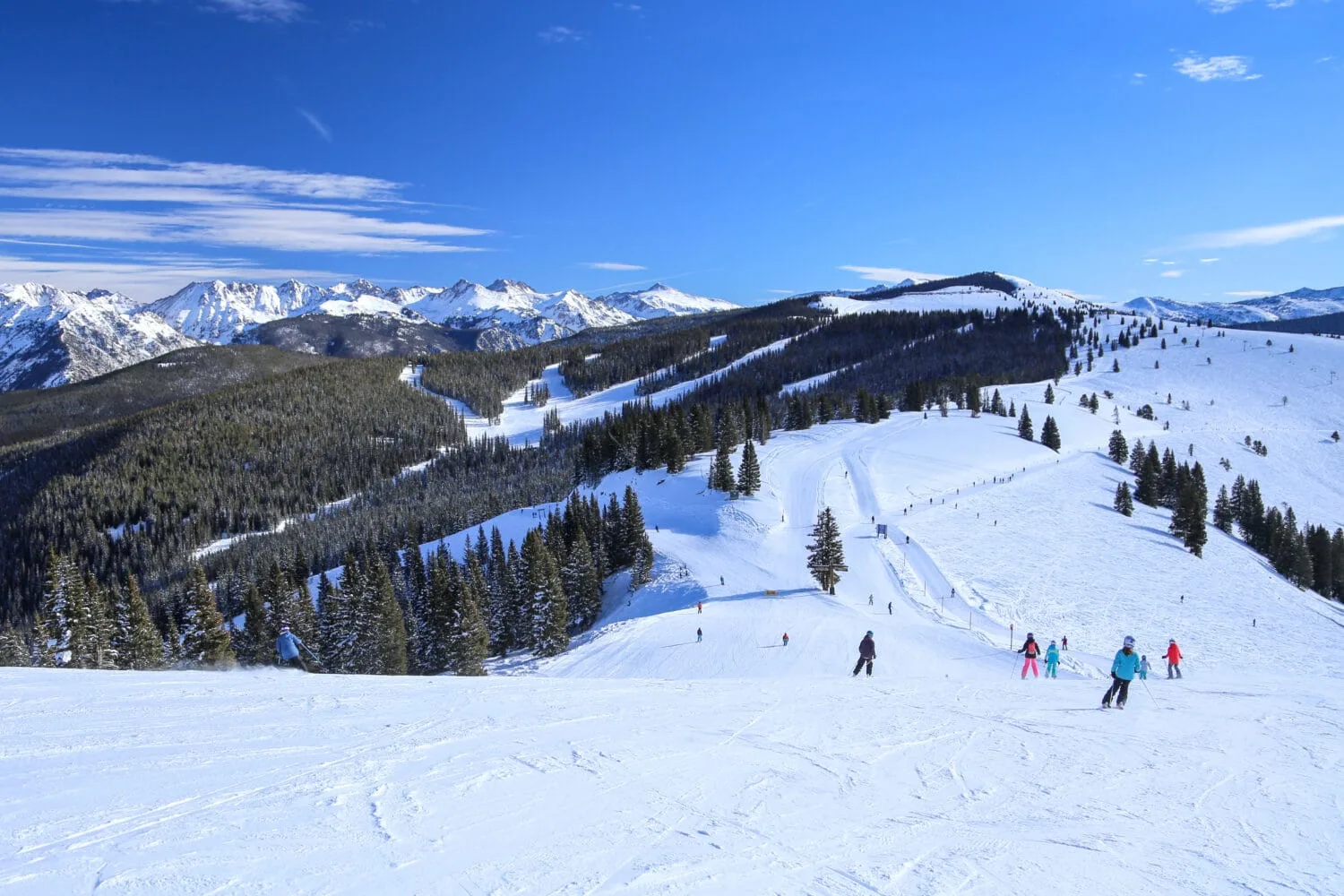 Without a doubt, the number one reason most people – including myself – aim to or have visited Vail is for its incredible snowy escapades. Rightfully so, as Vail Mountain consists of nearly 5,000 acres of skiing and snowboarding terrain.
Split into three major areas, all of which are accessible by a large number of lifts. Take your pick from either Front Side, Back Bowls, or Blue Sky Basin, and test your mettle against the mountain.
The best thing about the slopes at Vail Mountain is that no matter your level of experience, there's a slope or a bowl for you. And for those looking for a more tame experience, the mountain has two freestyle terrain parks, setting it at the top of things to do in Vail, Colorado, in winter.
Tackle the Booth Falls Trail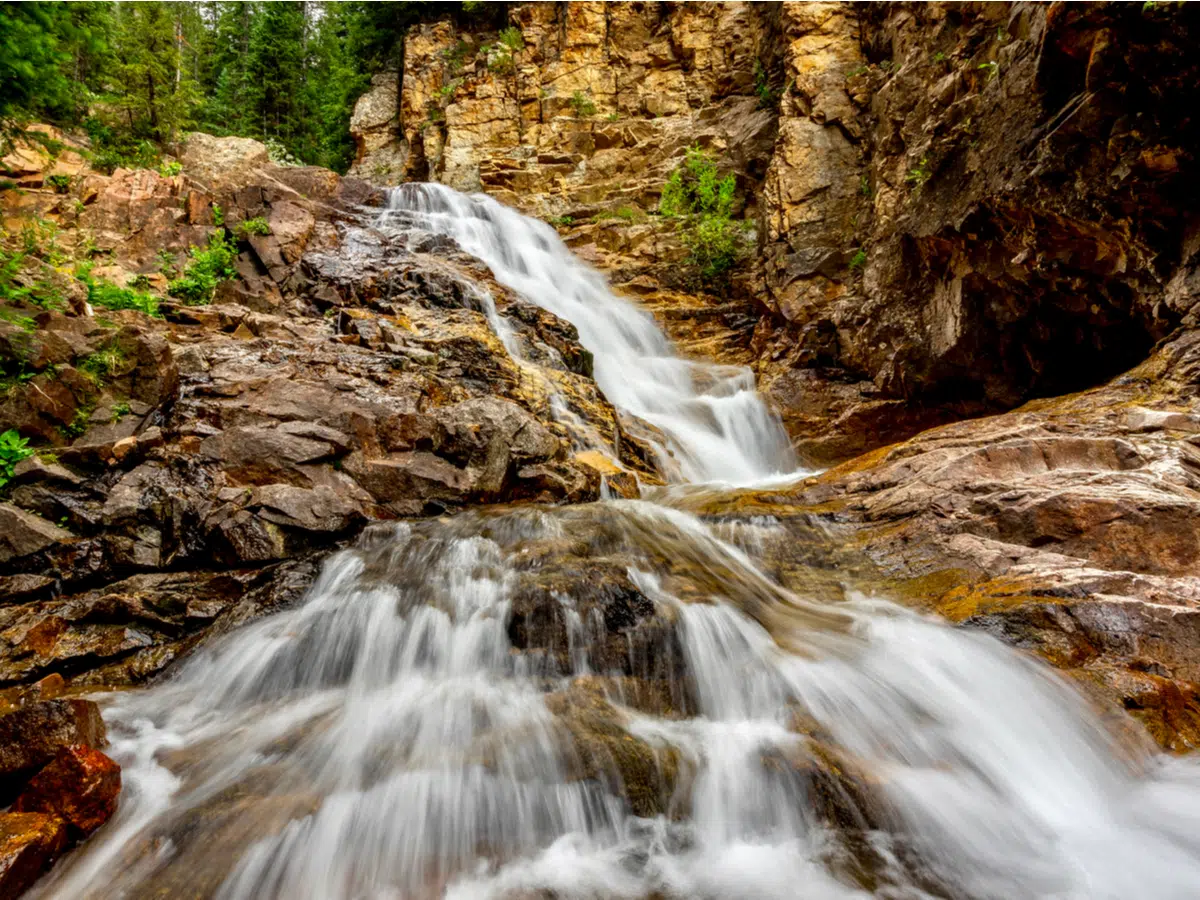 Although Vail is home to numerous hiking trails, offering the perfect nature-lovers experience, none quite compare to the Booth Falls trail. It's a staple for anyone visiting the area looking to get in touch with their outdoorsy side and is therefore quite famous. And busy.
Measuring in at nearly 16 km of trail and a whopping 900 meters in elevation gain as you progress, the trail is challenging. But, like most of the best things in life, the bigger the challenge, the bigger the reward.
And I can guarantee the rewards of this trail will more than make you smile. Regardless of how far into the trail you actually go, it offers breathtaking views of Colorado that you won't find anywhere else.
The nearly 18-meter plunging waterfall sits only 3 km into the trail. While Booth Lake, ensconced by scenic pine forests, sits at the end of the track.
Visit the Ghosts of Gilman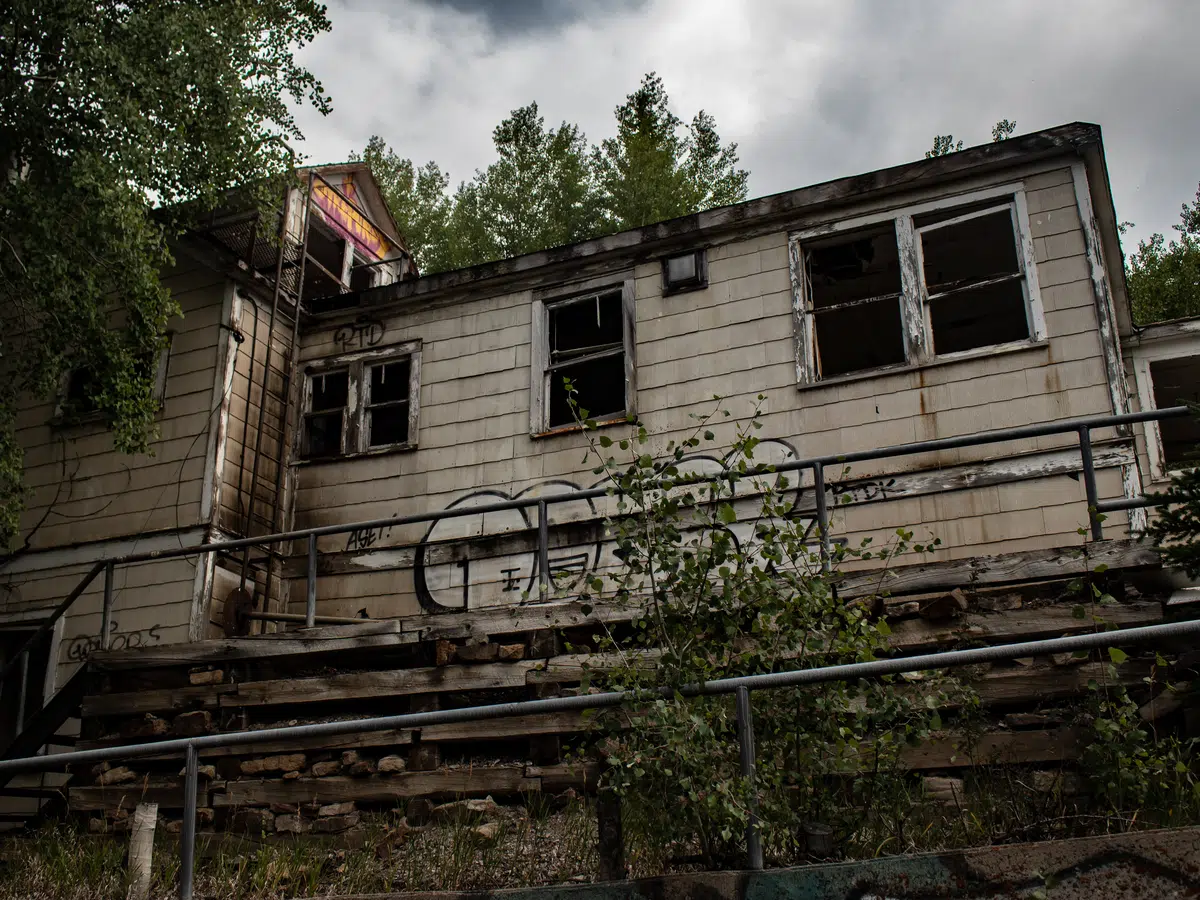 I'll let you in on a little secret – there are thousands of ghost towns dotted around the USA, with more than 1,000 in Colorado alone.
One of these, Gilman, sits just outside of Vail and is a true testimony to the vast and short-lived gold mining rush of 19th-century Colorado. At the end of the boom, Gilman was abandoned, much like other towns.
Overlooking Eagle River on the aptly named Battle Mountain, the haunting town of Gilman will scare up nostalgia and interest. Driving through the town is eerie and a surefire way to give you goosebumps.
Bike Down Vail Pass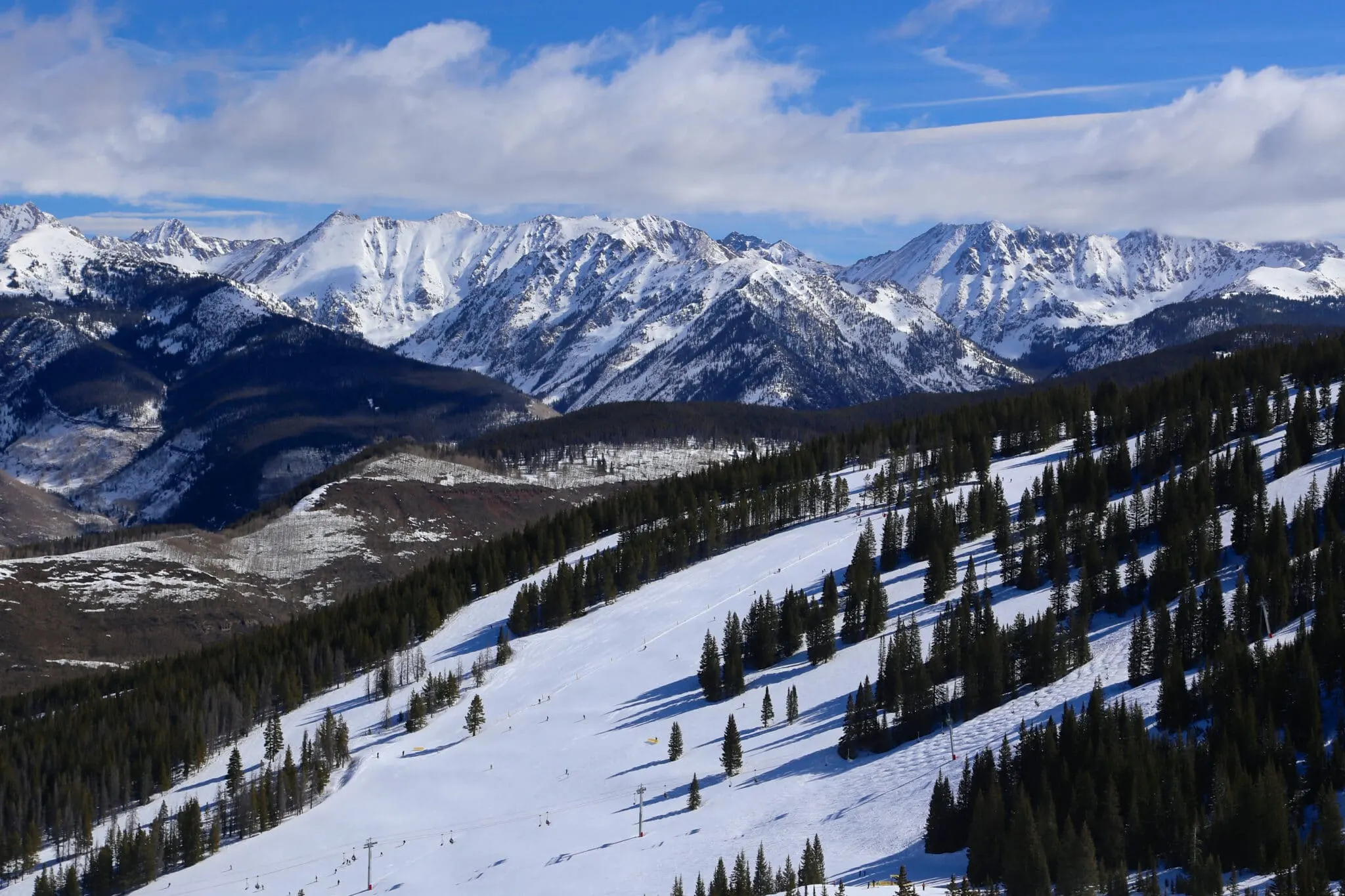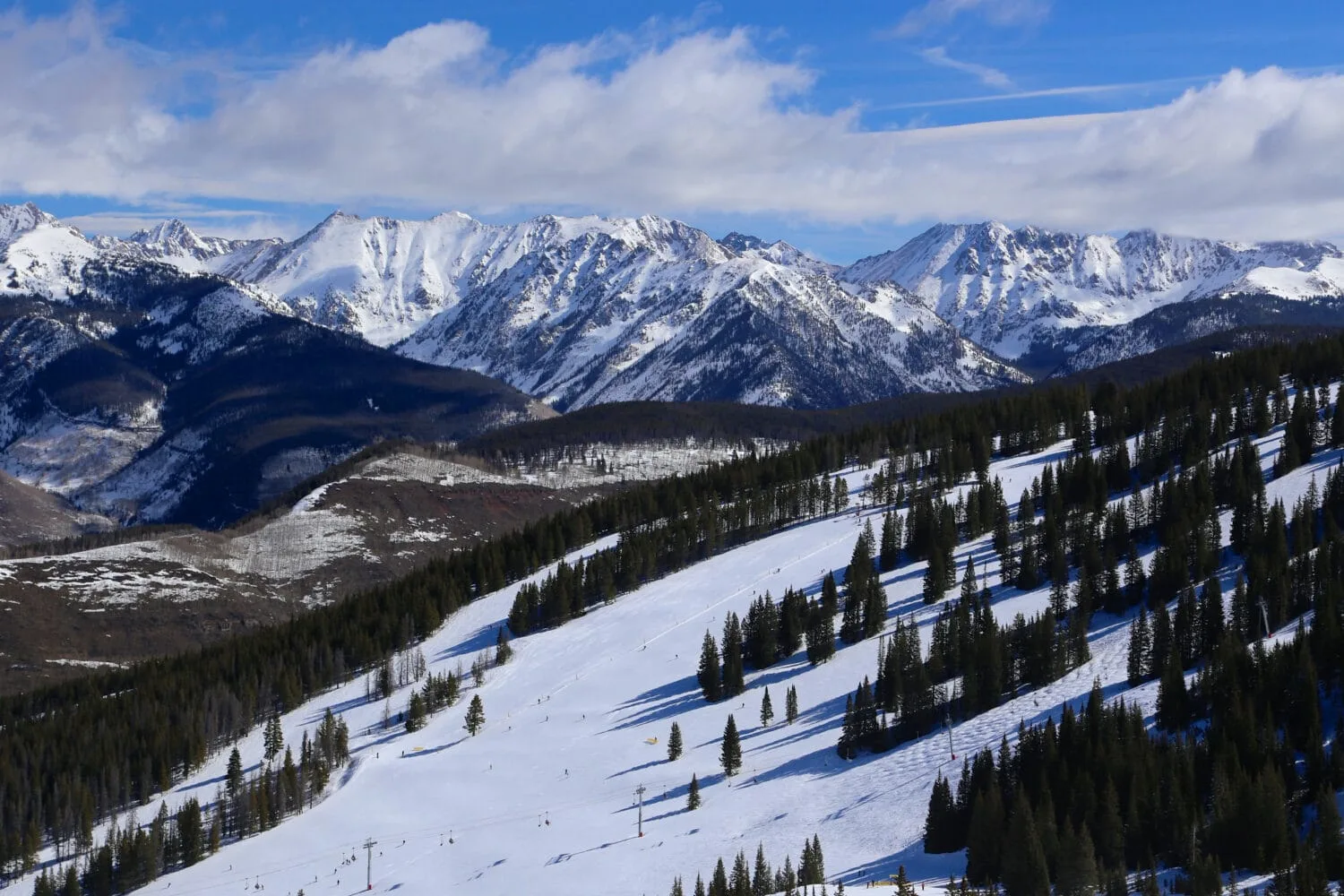 Vibrant mountain views, crisp fresh air, snowy mountaintops, and eye-catching waterfalls are precisely why I highly recommend a bike tour down Vail Pass.
Vail Mountain offers numerous mountain biking trails that take you down the 900-meter decline. The trails all lead through some charming towns, making for great pitstops.
Every inch of these trails offers some of the best spots for capturing that perfect snap for the 'gram.
Experience Musical Magic at the Gerald. R. Ford Amphitheatre
Don't get me wrong, Vail doesn't just offer adrenaline-pumping experiences. It's also a haven for lovers of the arts.
Presented during summer at the Gerald R. Ford Amphitheatre, headlining concerts that fall into numerous genres keep the artistic side of things alive.
And, it has to be said, even though the Covid-19 pandemic halted most things, the concert series is back and booming. So sit back and enjoy some of the best in rock, pop, country, and folk music surrounded by the beauty of Colorado at the summer concert series.
Brilliant Things to See & Do in Vail, Colorado, in Winter
Cross Country Ski at the Vail Nordic Center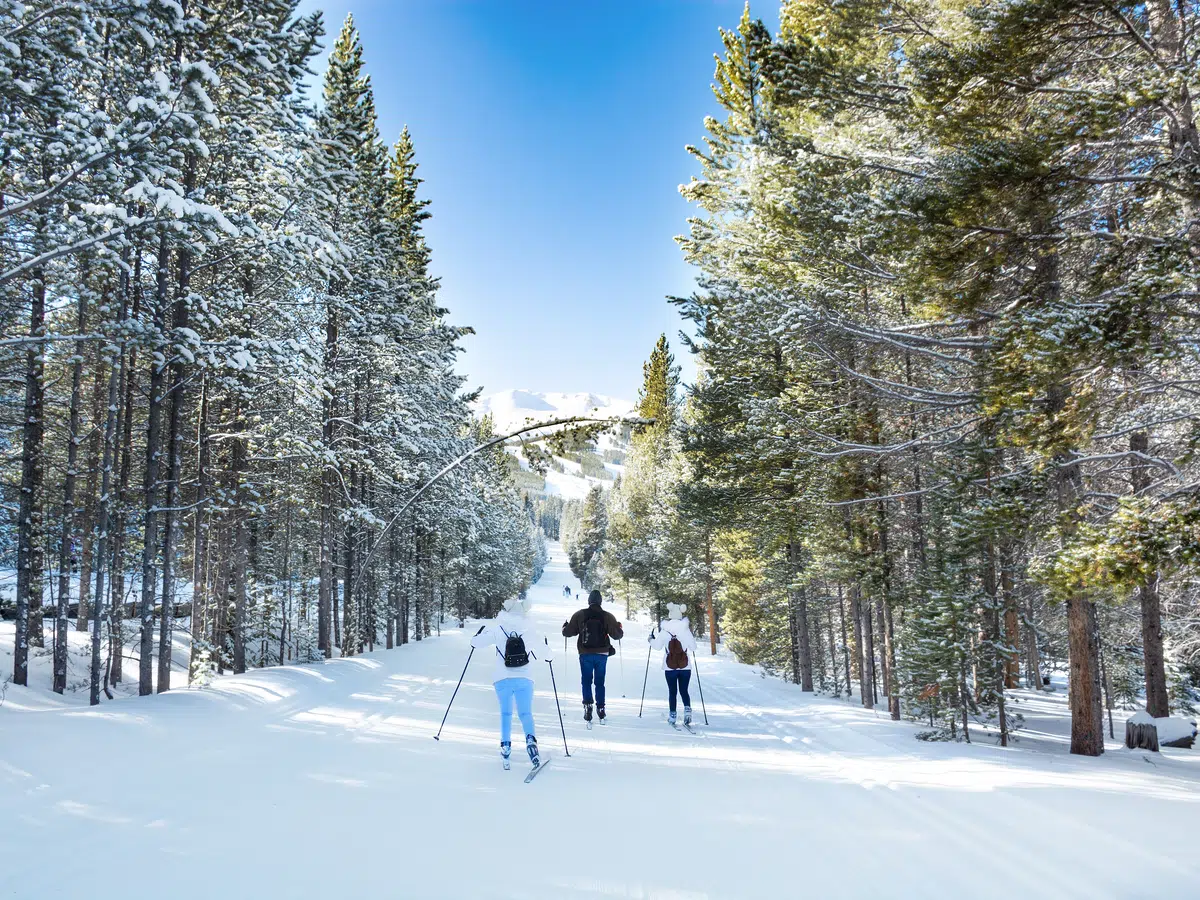 Granted, not everyone who heads to Vail is an expert skier or snowboarder. Luckily you don't need to be a winter sports fanatic to enjoy the slopes and snow – paving your own path is one of the best free things to do in Vail, Colorado.
Taking in the astounding views of Gore Range while heading out on a cross-country ski adventure brings together everything you could want from Vail mountain skiing. And don't worry, it's just as much fun as heading down the slopes—just much more effortless.
Go Fat Biking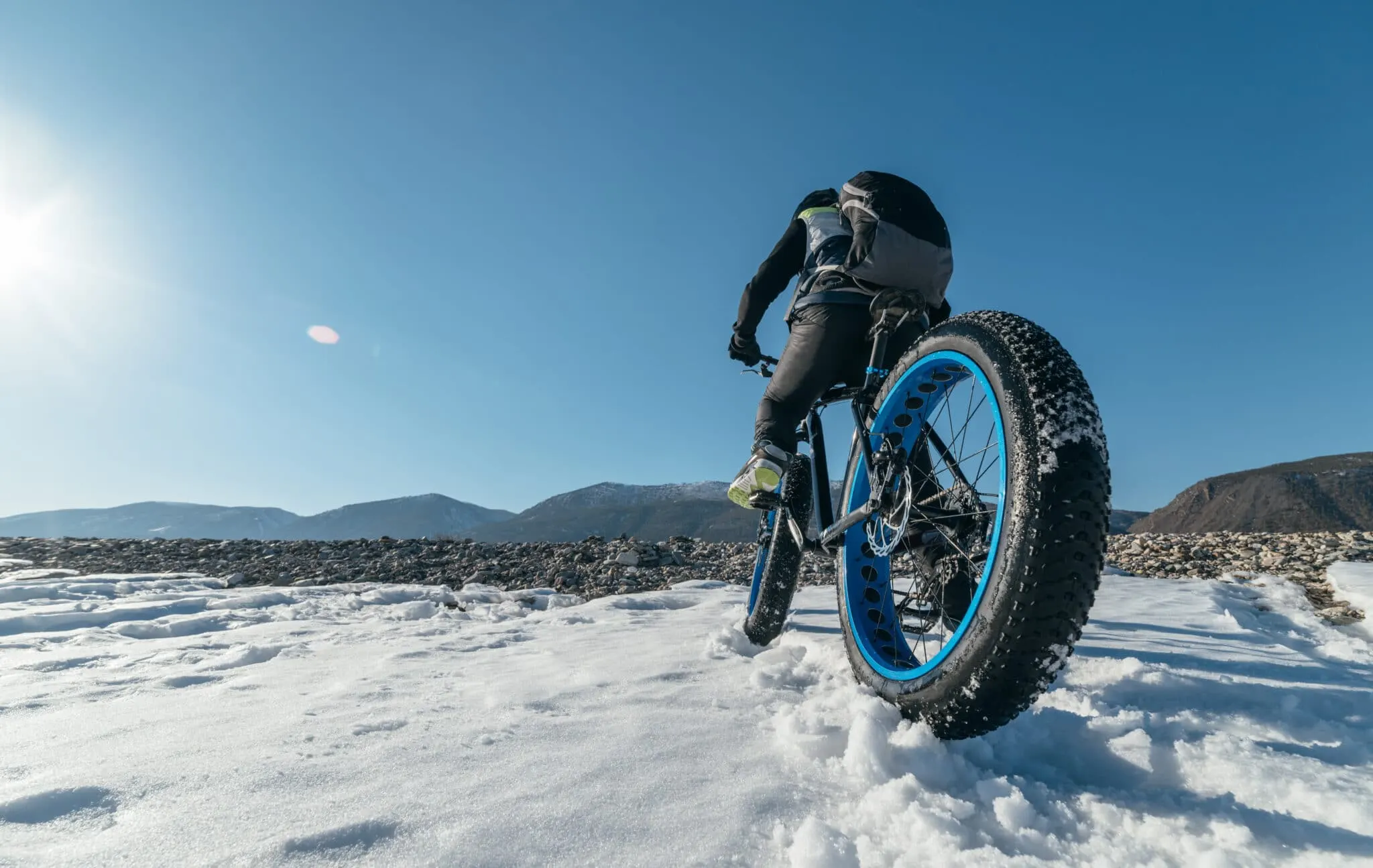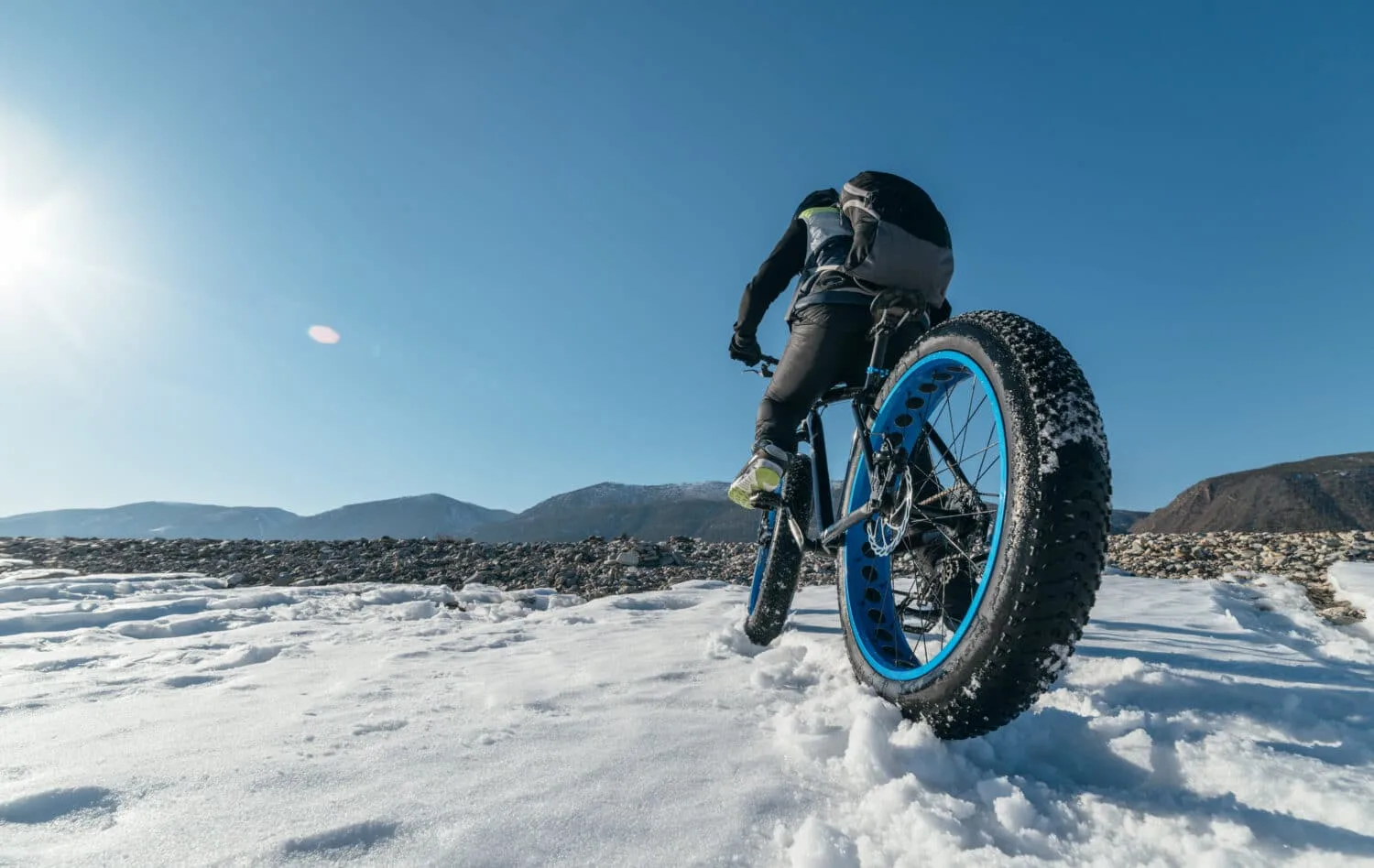 You might think that biking and snow do not go together. Well, that's not true.
Renting a 'fat-bike' at the Vail Nordic Centre is a must-do on any trip to the mountain. These bikes come equipped with extra large and wide wheels that make cycling through inches of snow a literal breeze.
With 12 km of specifically groomed biking and snowshoe trails, with some even dedicated solely to fat-biking, it's one of the top activities in Vail.
Tread the Snowshoe Trails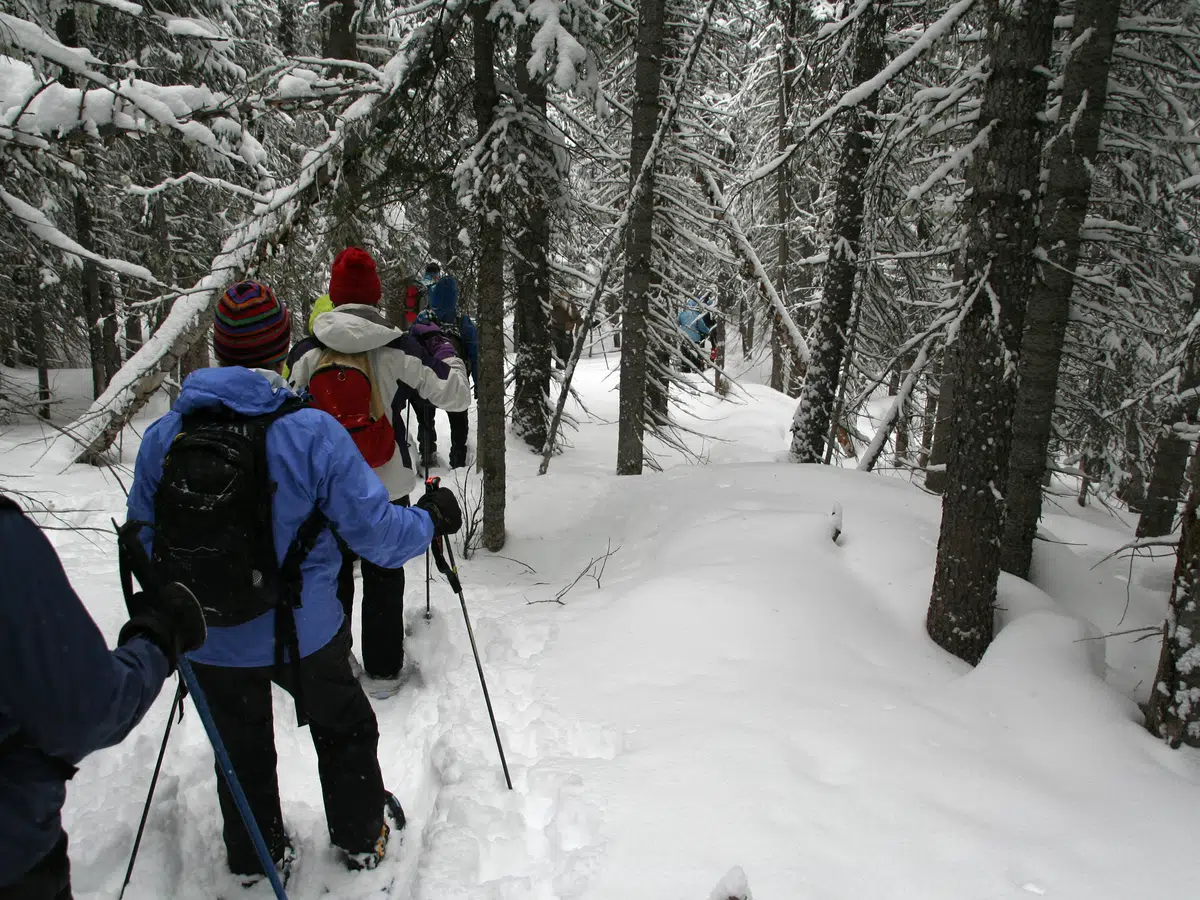 Another fun thing to do in Vail during winter is strapping on some snowshoes and venturing out on one of the many designated trails around the mountain. With its numerous snowy hikes, I have well and truly fallen in love with the winter wonderland that is Vail – and you will too.
If you're a bit more on the rebellious side, you have the freedom to pave your own way through the snow while you take in the epic views surrounding you.
Ice Skate in Vail Village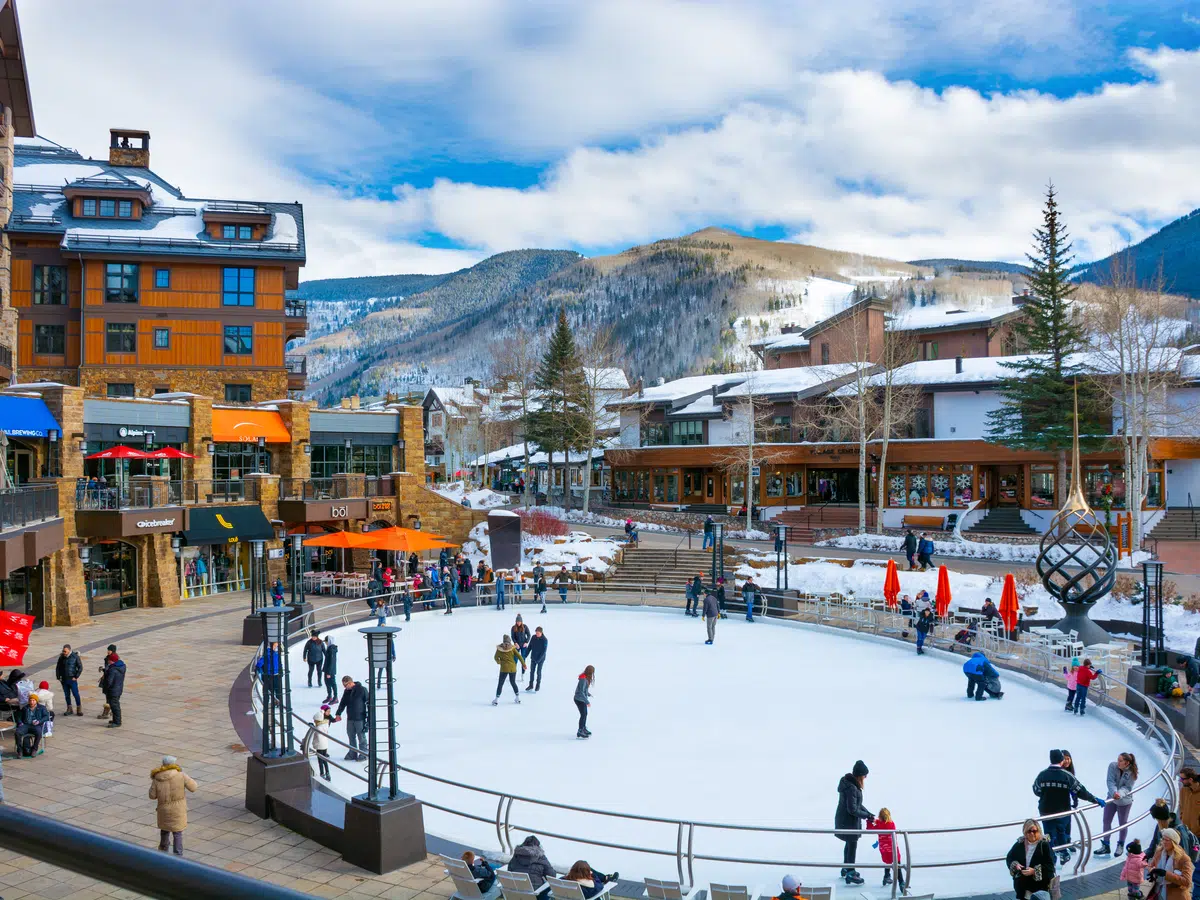 During winter, it would be a great injustice if you head to Vail, Colorado, and you don't venture into the ring for a spot of ice skating. Not only is it known for its captivating charm, but Vail Village also houses picture perfect ice rinks. Think, the kind you would find on a Christmas card.
The Solaris Center, Lionshead Village, and Dobson Area all feature enticing rinks. Solaris and Lionshead are outdoors for an authentic icy experience, while Dobson (which is the biggest) is indoors.
Cool Things to See & Do in Vail, Colorado in Summer
Take a Scenic Gondola Ride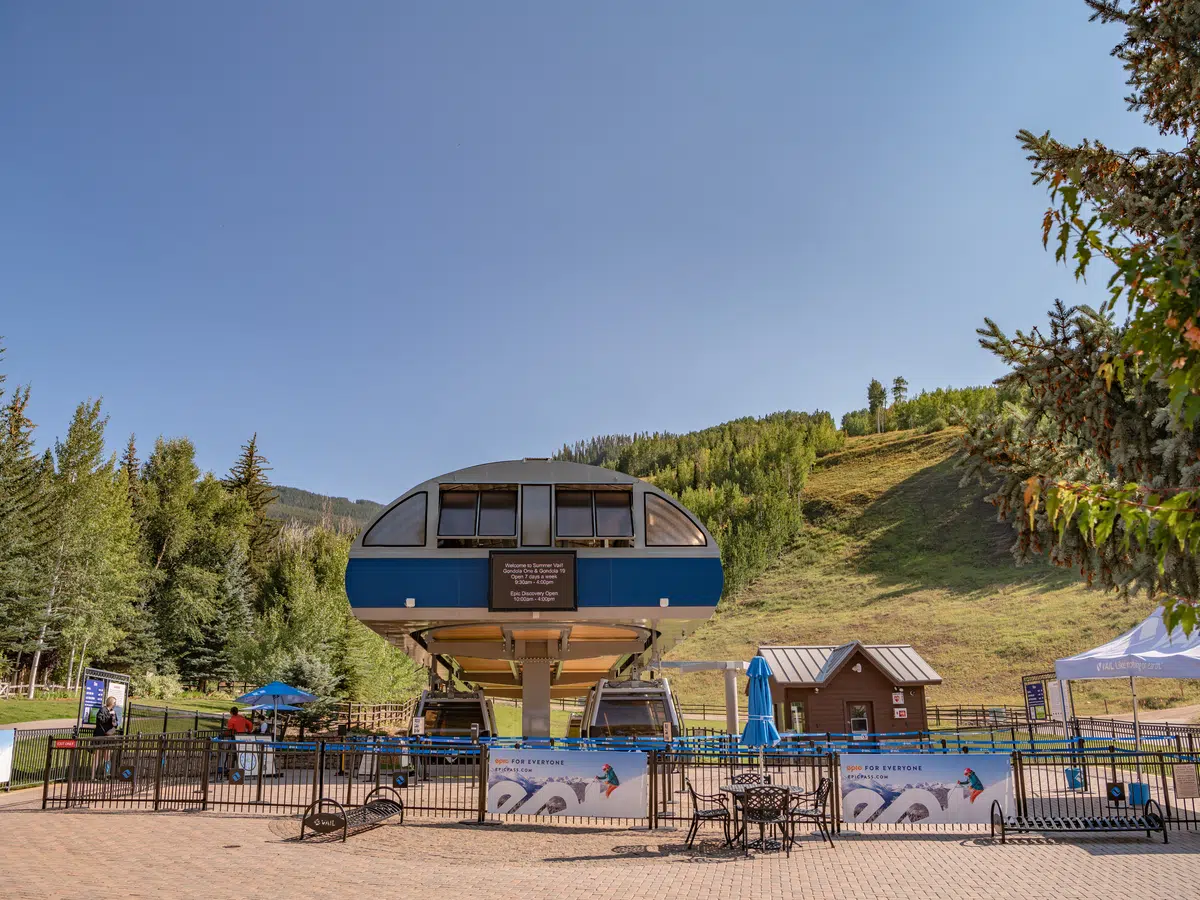 Have no fear – there are plenty of things to do in Vail if you don't ski. When the snow melts, Vail puts down its winter mask and proudly wears its summer face. The scenery, views, landscapes, and everything in between take on a new life and become a sprawling summer escape.
Carrying you to over 3000 meters, there are two gondolas you can pick from to admire Vail in its prime. At the top, you can choose to hike or bike down the many trails – or visit Epic Discovery and enjoy a meal on top of the mountain (my favourite).
Epic Discovery
Epic Discovery is a massive playground atop the mountain, a one-size-fits-all adventure park. The park includes extensive rope courses for all ages, as well as numerous rock walls (some more challenging than others), bungee trampolines, and the epic Forest Flyer alpine coaster.
Go Ziplining
Another excellent option for what to do in Vail: the zip line course at Game Creek Aerial Adventures. It holds the title of the longest zip line string in the US.
Jetting over the treetops of Vail Mountain, you'll be experiencing the landscape at a mind-blowing 96 km per hour as you head from platform to platform. But don't fear, you're in good hands as the guides here are experts at what they do.
Horseback Riding at Eagle Ranch
For a more laidback adventure in Vail, Colorado, spend the afternoon on horseback at 4 Eagle Ranch. This is one of the most relaxing mountainous experiences in Vail.
Eagle Ranch offers several trails for you to choose from, and you have the option of either a one-hour trip or a two-hour excursion.
Visit the Betty Ford Alpine Garden
Experiencing nearly 760 cm of snow annually, I'll forgive you for assuming that a botanical garden isn't on any list of Vail attractions. Yet, the immaculate Betty Ford Alpine Gardens, the highest gardens in North America, is very popular among visitors.
Consisting of several unique gardens, each devoted to a different natural habitat, you'll only need to spend a day here to fall in love with nature. There are waterfalls running throughout, a conservation centre, and even a meditation garden. It's one of the top things to do in Vail in summer.
Things to Do in Vail, Colorado: Practical Tips for Your Trip
How Long to Visit Vail, Colorado?
To truly experience everything Vail offers, I recommend planning your trip for three to five days. And for our extra input, plan the ultimate trip with my Colorado road trip itinerary.
Best Time to Visit Vail Colorado
Depending on what you want to do in Vail, Colorado, winter runs from December to March, and summer from June to September. I like to visit either at the very start or the tail end of the winter season, when crowds are slightly thinner.
Where Should I Stay in Vail, Colorado?
Eagle Point Resort (Mid-Range)
Eagle Point Resort is at the access point for lift 20 of Vail Mountain. With numerous room options, it also features a hot tub and sauna.
Grand Hyatt Vail (Luxury)
Located in Cascade Village, this five-star luxury hotel offers a variety of room types and a spa.
Recommended Tours in Vail, Colorado
Things to Do in Vail, Colorado: Map
Vail, Colorado: Discover More Colorado Guides