If you're wondering where to stay in London, look no further. This handy guide covers the top neighbourhoods in the capital – from the high end to the budget-friendly, and everywhere in between. London is calling!
If you've never been to London – and even if you have, to be honest – deciding where to stay can be tricky.
You want the perfect base to see all the top sights and landmarks. But, as the British capital is filled with so many cool neighbourhoods, choosing just one area is a mammoth task in itself.
Do you opt to stay in Soho, with it's abundance of stellar restaurants and things to see and do? Or, how about Shoreditch and its uber cool residents and streets lined with vintage shops?
Maybe you just want to stay somewhere that won't break the bank? I get it.
Lucky for you, you've got a local to show you around (that's me, FYI). As a born and bred Londoner, I've got my finger very much on the pulse of where to stay in London.
And here are my top picks…
Psst… If you're planning a trip to London, read my guide to the London Explorer Pass to see if it's worth buying for your trip (spoiler alert: it probably is!)
Best Places to Stay in London: At a Glance
Where to Stay in London
Whether you fancy being tucked away down a quiet street, a central location,or even a touch of luxury, each of these best areas to stay in London has you covered. Let's get into it.
Covent Garden: Best Area to Stay in London for First-Time Visitors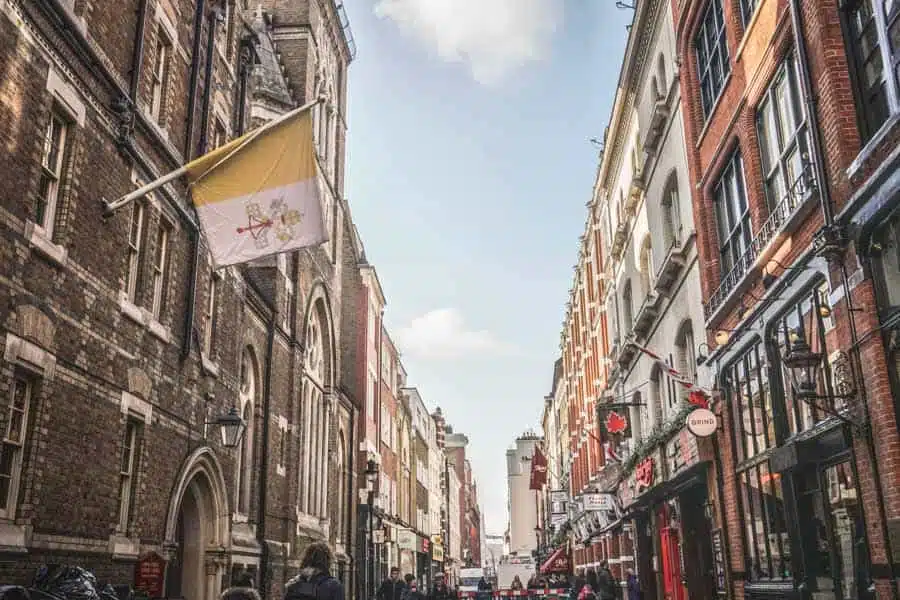 Look, I'm not going to beat around the bush here. If it's your first time in London, there's no better place to stay than in Covent Garden.
The famous market area sits on the edge of the West End, with Soho's restaurants and bars within walking distance and plenty of high end shopping and museums nearby, too. Not to mention that the likes of Trafalgar Square, Charing Cross and Leicester Square are all a ten minute walk away either.
See why it's an iconic location for first time visitors?
Covent Garden Highlights
Covent Garden Market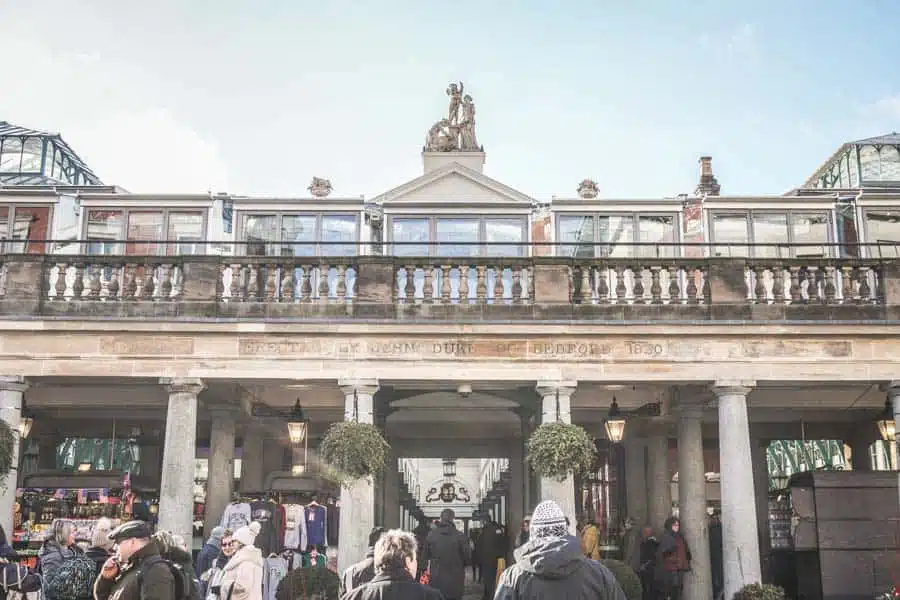 It would be near-sinful to visit London, stay in Covent Garden, and not spend a good few (or many) hours roaming Covent Garden Market. The piazza dates back to the 17th century and is surrounded by endless shopping and foodie spots.
Seven Dials Market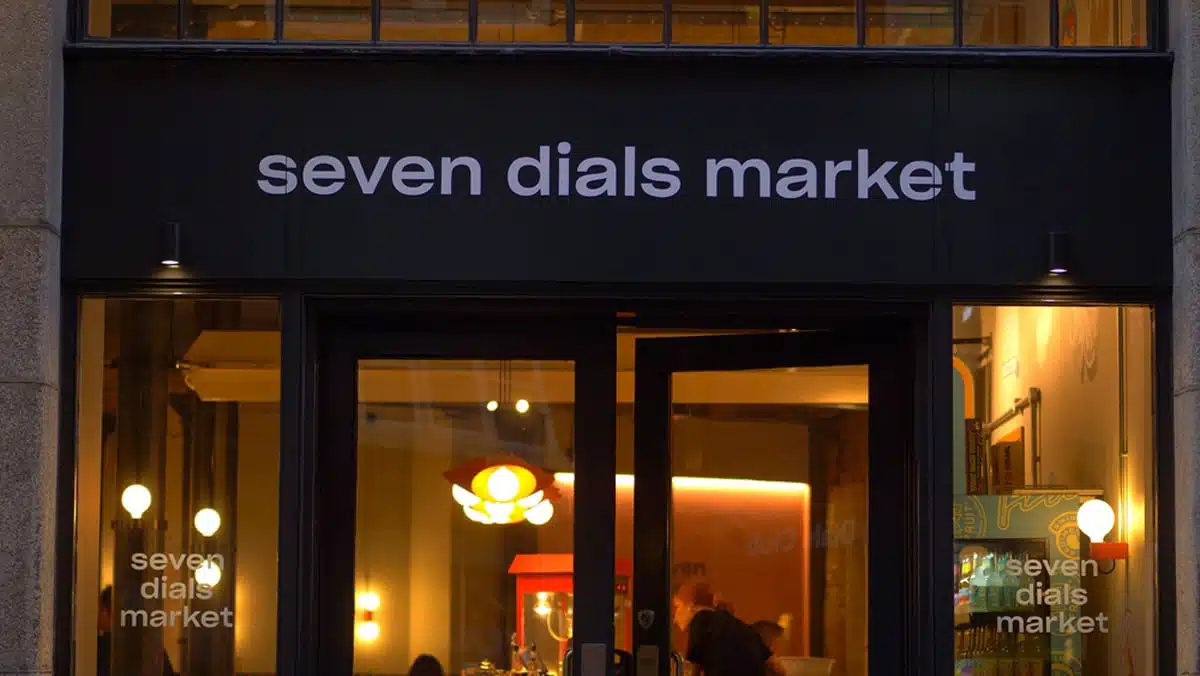 Work up an appetite and head to Seven Dials Market – you can thank me later. This food market boasts everything from Indian street food to sweet treats, and even a restaurant dedicated to cheese. CHEESE.
Neal's Yard
Anyone who says London has no quirky side has never set foot in Neal's Yard. It's a colourful mashup of buildings, alleys and shops tucked down a side street near CG. Splurge on food, support eco-friendly boutiques and shop for speciality-brewed skin care products.
Theatre Royal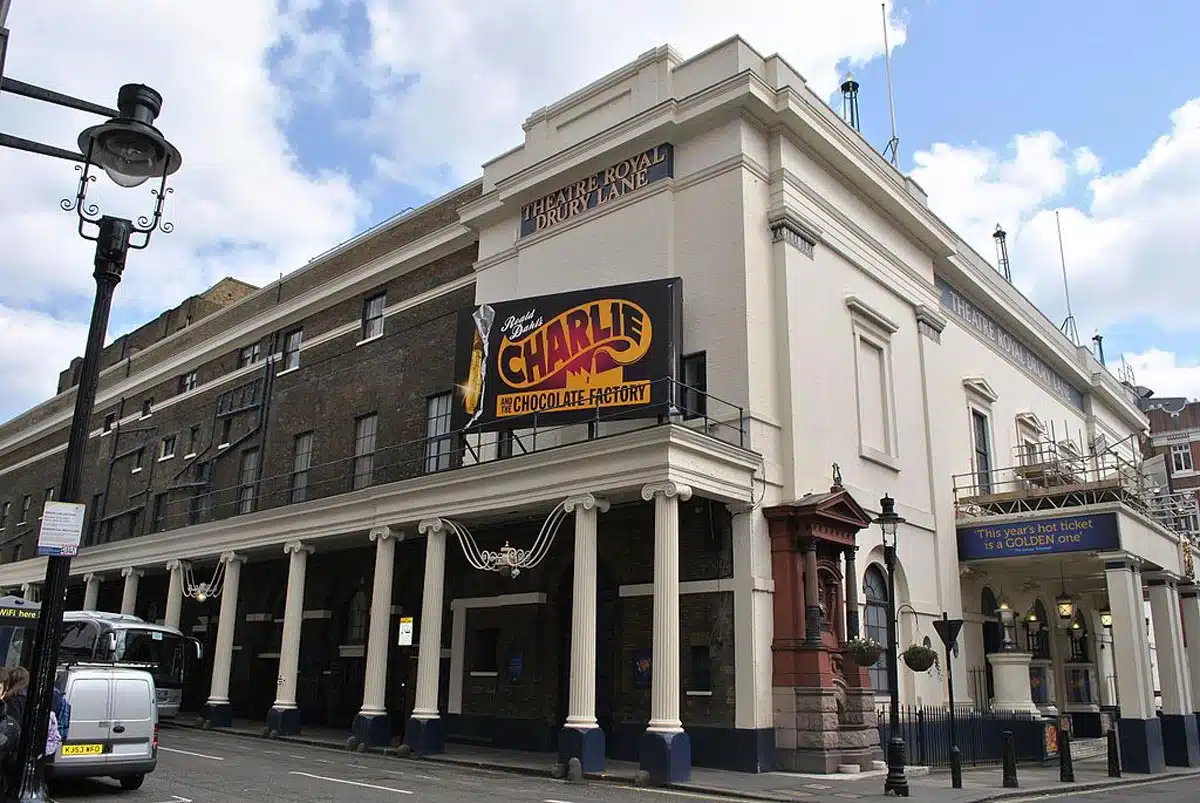 What's London without theatre? That was rhetorical, by the way, and there's no better place to start a love affair with theatre than at Theatre Royal.
Its doors have been open for over 350 years, and if you want a night of music and spectacle, you won't go wrong with a ticket here.
Suggested London Hotels in Covent Garden
The Henrietta Hotel
An absolute knockout property in Covent Garden, The Henrietta Hotel is cool and chic, with styling plucked from the minds of leading designers. A spectacular location and standout service make this a no-brainer for a CG base.
Middle Eight
Middle Eight is full of swank, with modern rooms and an epic restaurant space on the ground floor. Not to mention that the downstairs jazz bar is the perfect place to spend a Friday night.
South Bank/London Bridge: Best Place to Stay in London for Sightseeing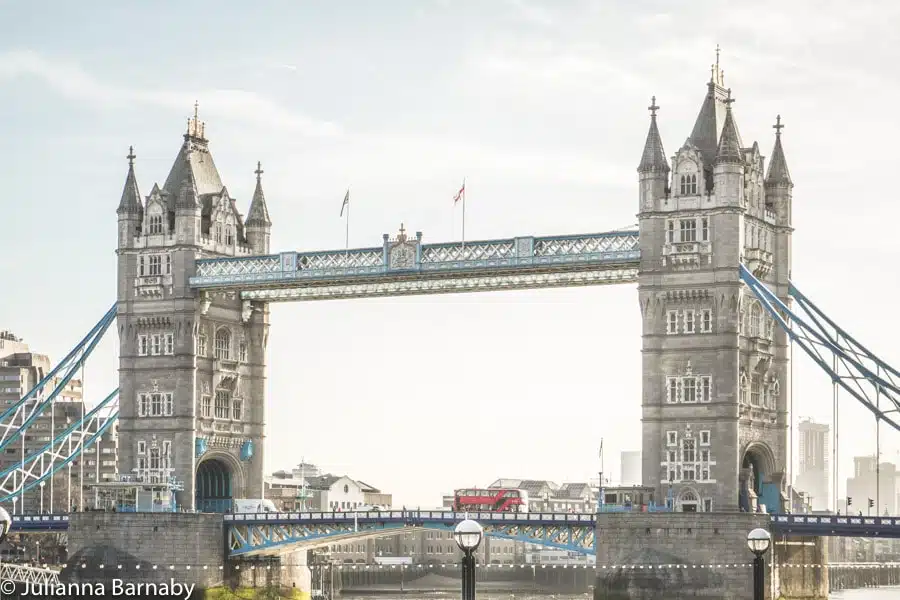 What's the best location to stay in London for all the big attractions? Well, a simple answer is South Bank. No kidding, this region throws massive punches when it comes to giving you gawk-worthy moments.
What's even better is its near-perfect location, with many other London neighbourhoods – Soho, Mayfair, Covent Garden – literally within walking distance.
South Bank/London Bridge Highlights
Shakespeare's Globe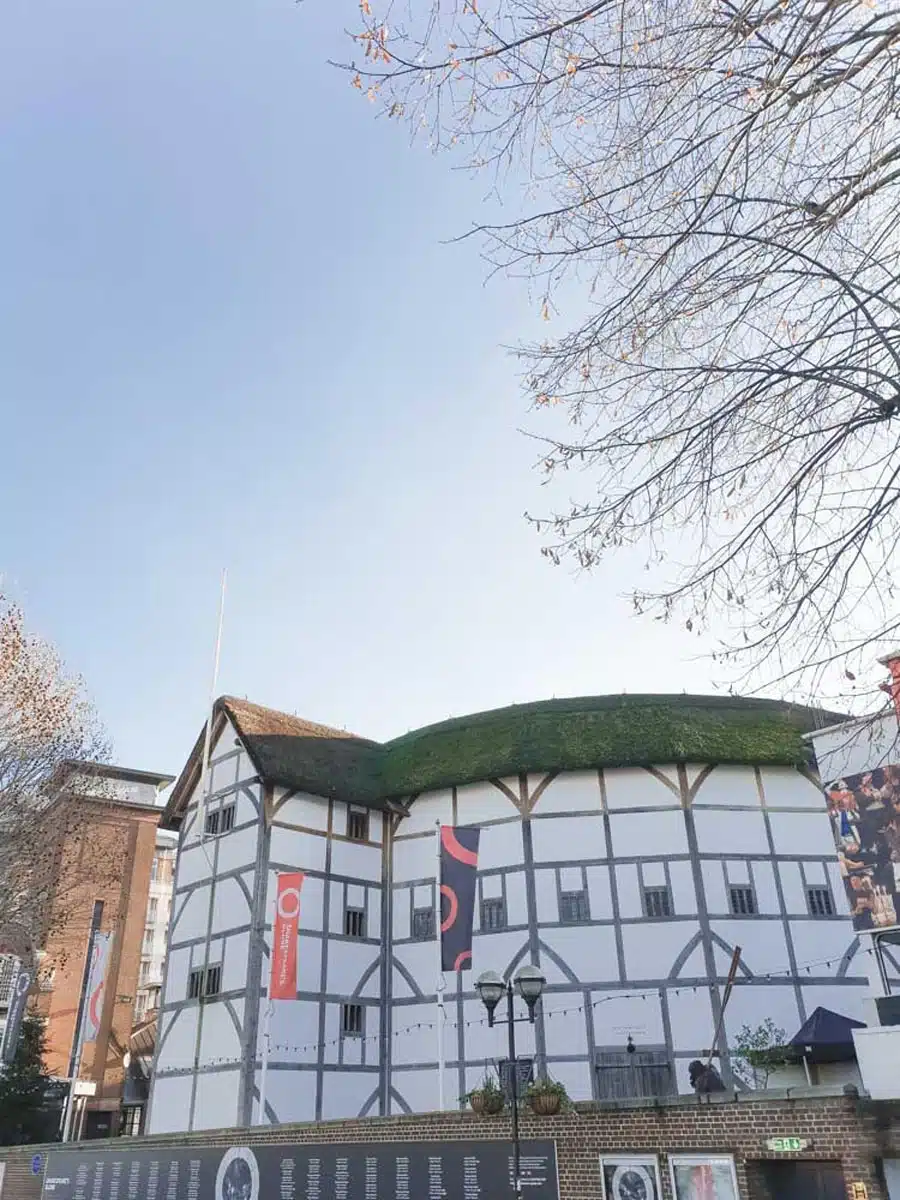 A man that needs no introduction, William Shakespeare is as synonymous with London as fish and chips. And nowhere can you immerse yourself in his legacy better than at Shakespeare's Globe. And yes, you can catch many of his plays here but also indulge in plenty of guided tours.
National Theatre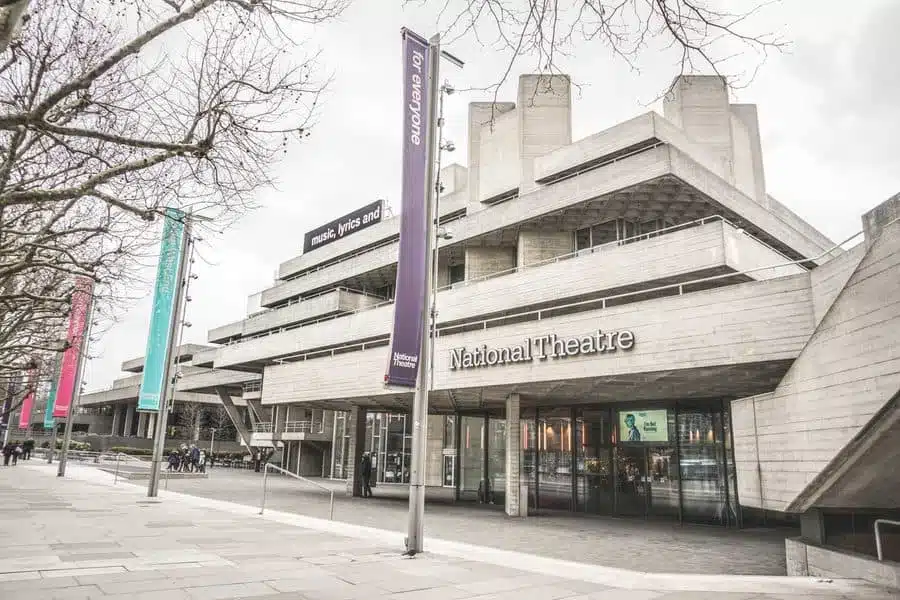 Another theatre? Yes, but hear me out on this one. The world-renowned National Theatre stages a staggering range of productions and has done so since its opening night in 1963. There's the gallery level, where you can marvel at production workshops, and its main stage welcomes big names and showcases new talent annually.
London Eye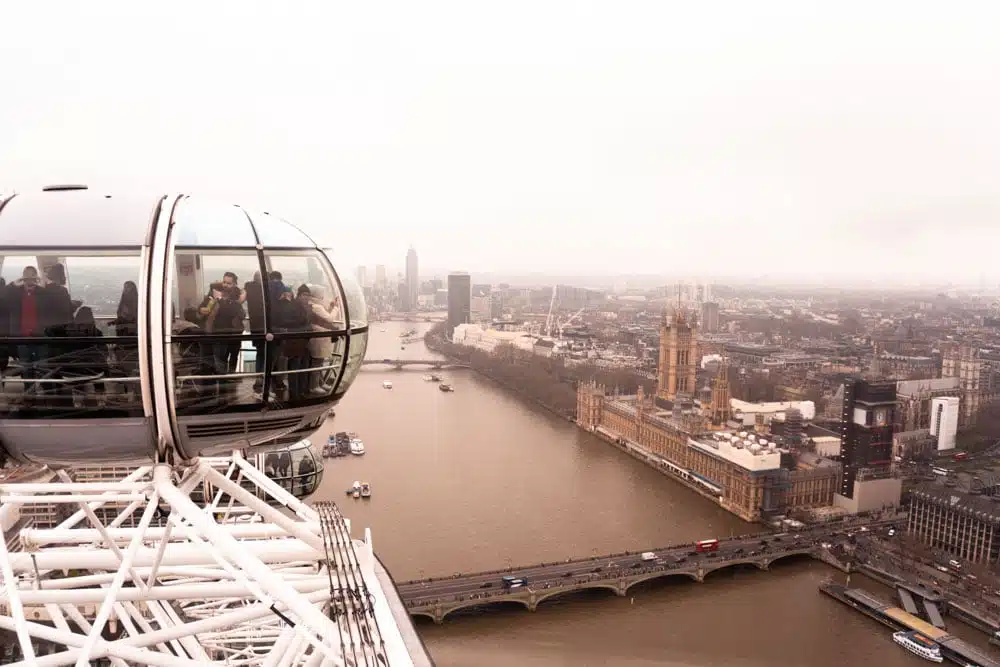 What was once the Millenium Wheel is today the London Eye, and it is a juggernaut (pun intended) of the city's landscape. Iconic enough to match Big Ben and Buckingham Palace, this sightseeing journey, at 135m over the city, quite literally allows you a bird's eye view of London.
Suggested London Hotel in South Bank/London Bridge
Sea Containers
A stunning view of the River Thames. Check. A unique property design that is visually captivating. Check. Excellent amenities, including two restaurants and a spa. Check. Sea Containers is not just a hotel. It's an entire experience and a must-stay property.
Soho: Best Neighbourhood to Stay in London for Nightlife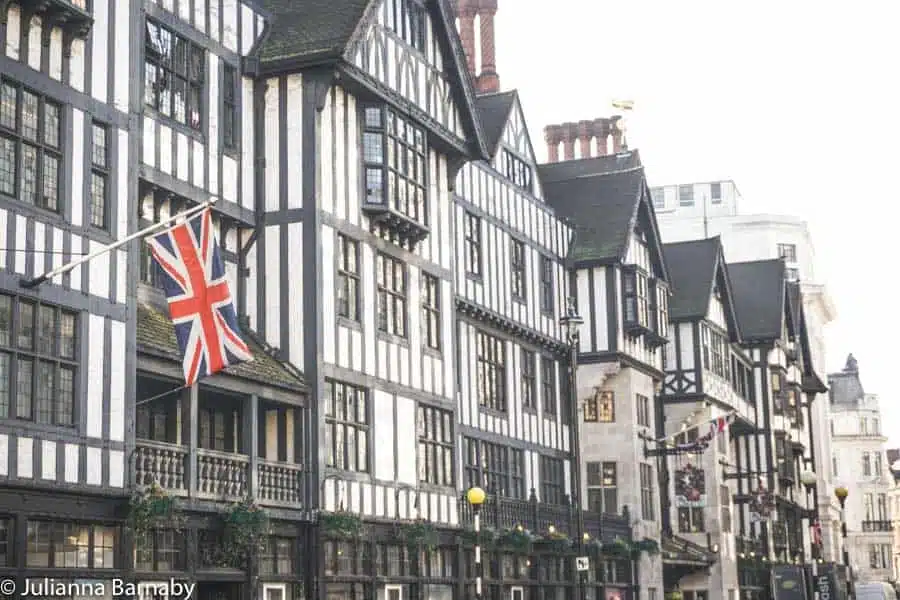 Sometimes, the easiest answer is the obvious one, and if you're wondering where the best place to stay in London is for tourists with a passion for nightlife, welcome to Soho.
Far from the cornucopia of debauchery it once was, Soho today is a mix of live entertainment and delicious eats.
Bustling at daytime, once dusk approaches, the neighbourhood becomes a vibrant display of trendy cocktail bars, traditional pubs and basement clubs frequented by world-famous DJs. What's not to love?
Soho Highlights
Photographers' Gallery
Who said Soho has to be all about partying? Nothing wrong with a nighttime shindig, but within this district, you'll also find a dedicated public venue for photography. Works from local and international photographers are on display throughout its six storeys, a visual treat like no other.
Carnaby Street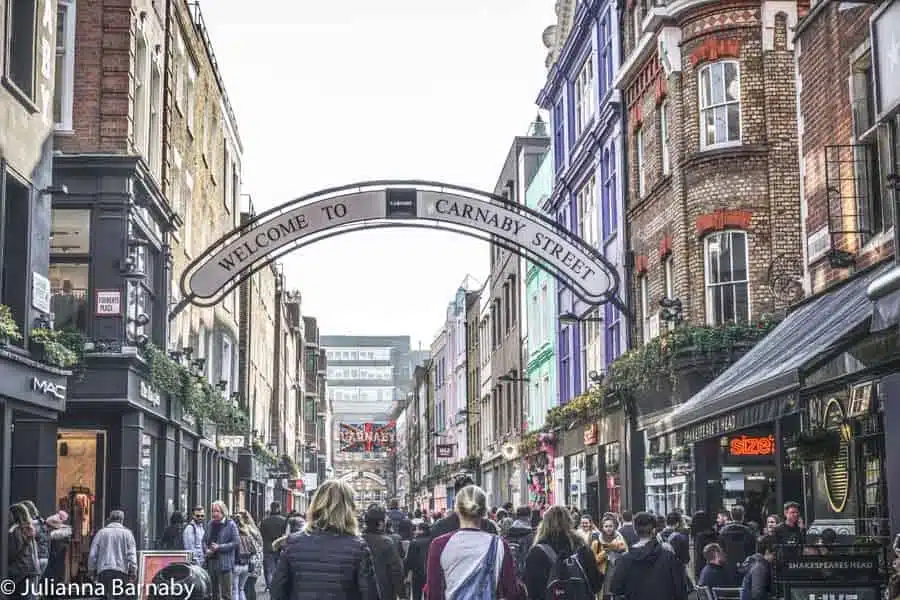 Proudly presenting the style and past of London from a bygone era, Carnaby Street brims with history and a special place in the heart of 60s culture. Its swinging sixties footprint makes it a staple of Soho.
Spend time walking in the footsteps of greats such as Jimi Hendrix and Elizabeth Taylor. And also enjoy plenty of excellent shopping – like the nearby Liberty store.
Old Compton Street
Soho boasts close ties to the LGBTQIA+ community, and nowhere is this more evident than Old Compton Street. Here you'll find a bar or venue around every corner and one for each night of the week, with must-visits including G-A-Y, She Soho and Ku Bar Soho.
Suggested London Hotel in Soho
The Soho Hotel
Here, you won't find any two guest rooms designed and styled in the same way, and that simply elevates the grandeur of the Soho Hotel. Expect amenities from any uber-luxe traveller's nirvana and even a cosy library to escape into for a few hours.
Mimi's Soho
Mimi's Soho is an iconic institution in the heart of London. Rooms are on the smaller side, but they are decorated to perfection. Not to mention the Frith Street location is ideal for venturing out after dark (and the legendary Ronnie Scott's is mere seconds away).
Kensington: Best Place to Stay in London for Museums & History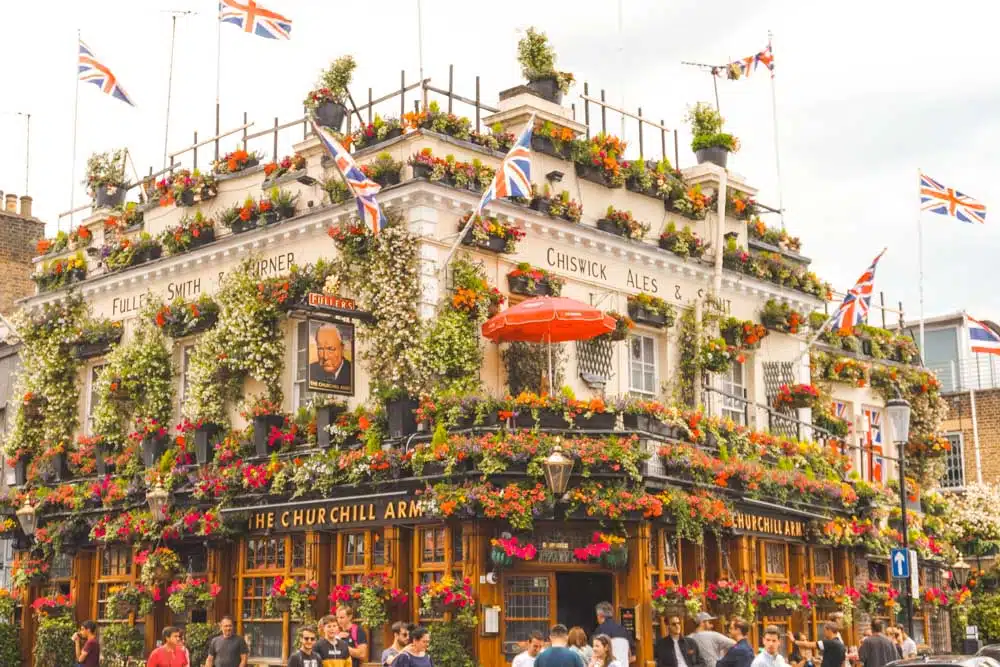 Let's face it, those visiting London are likely going to be popping into a museum or two, right?
Kensington is where you'll find the majority of the biggies – The V+A, The Science Museum and The Natural History Museum, to name a few – and is ripe with opportunities to soak up the city's past.
Strap on your history buff boots and venture into London's history in this leafy part of town.
Kensington Highlights
Kensington Palace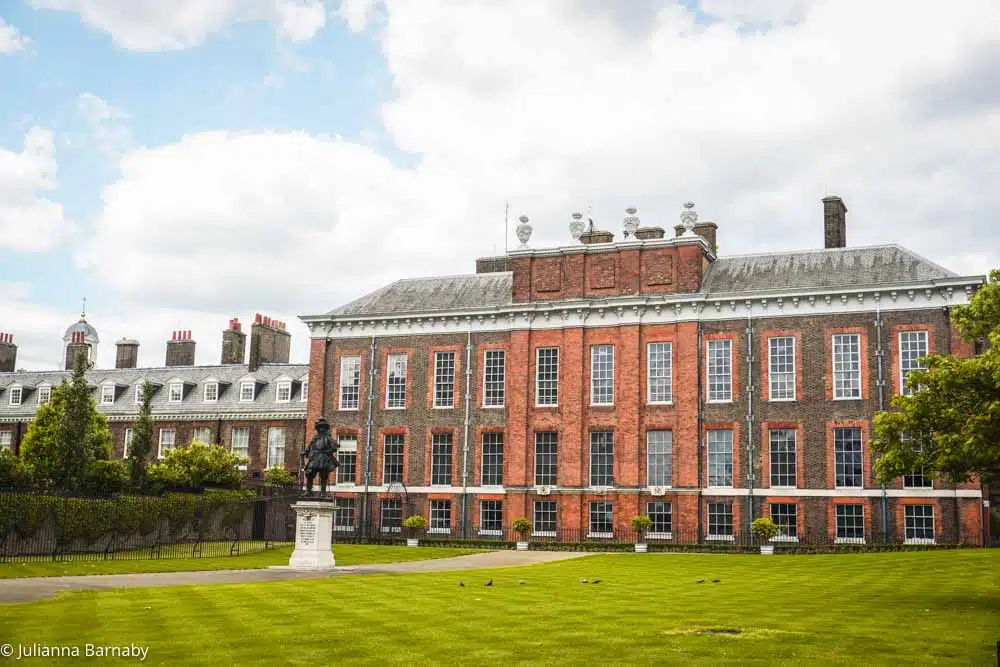 This is a must-visit when you're here, but it's worth reiterating. You have to visit Kensington Palace.
Beyond just running into a royal or two, here you can revel in the majesty of British royalty while doing some souvenir shopping. How's that for two birds with one stone?
Harrods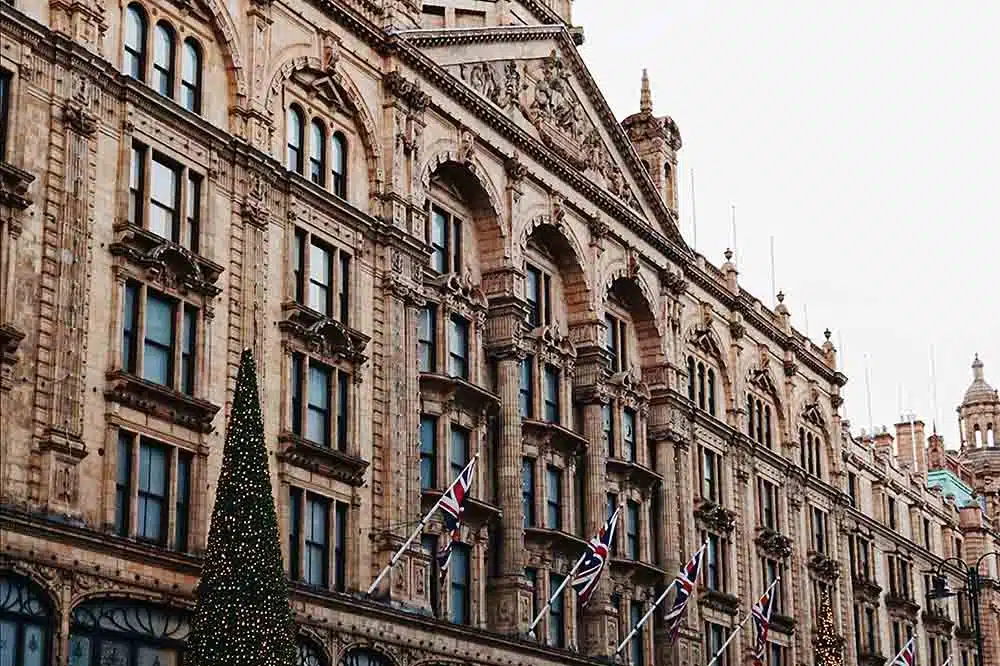 Few things personify London quite like Harrods. A quintessential icon of the city, this is a shopping paradise at its finest, and if you're in the mood to window shop the most luxurious brands out there, this is the ticket.
Royal Albert Hall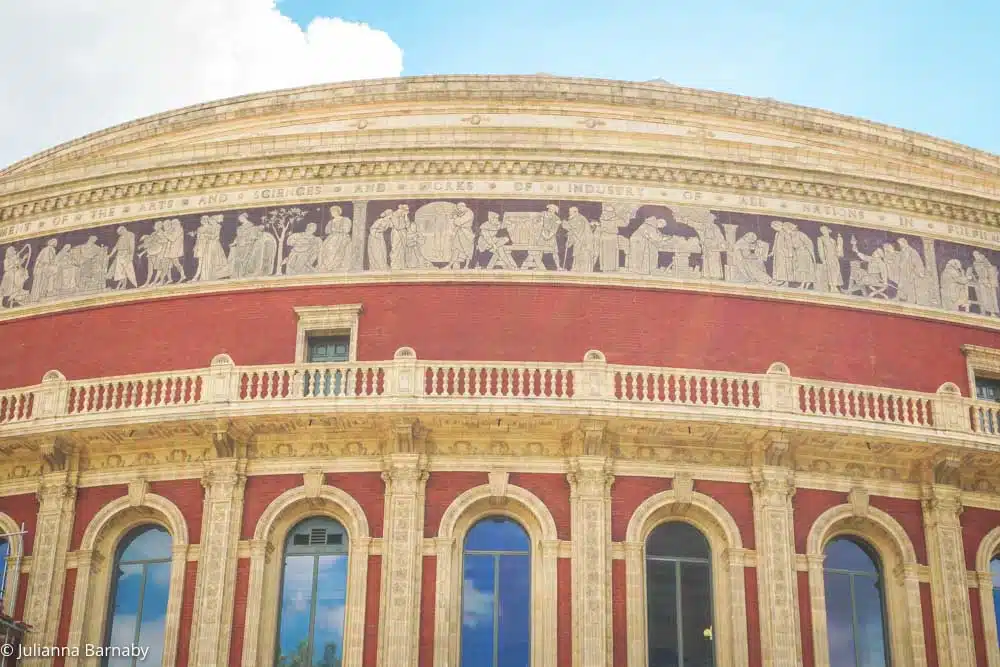 There's something special about the Royal Albert Hall. Dating back to 1860, the hall hosts a plethora of events throughout the year, equally as enticing as its architecture. Be sure not to skip The Proms, an eight-week music festival throughout the summer (trust me).
Suggested London Hotel in Kensington
The Gore
Excuse the name, but don't excuse the beauty because The Gore London is nothing short of a showcase of ritzy London glam.
A luxury London hotel property where you'll find the finest details dripping from every inch and around every corner. Oh, and a stunning central location.
Notting Hill: Best Place to Stay in London for Authentic Charm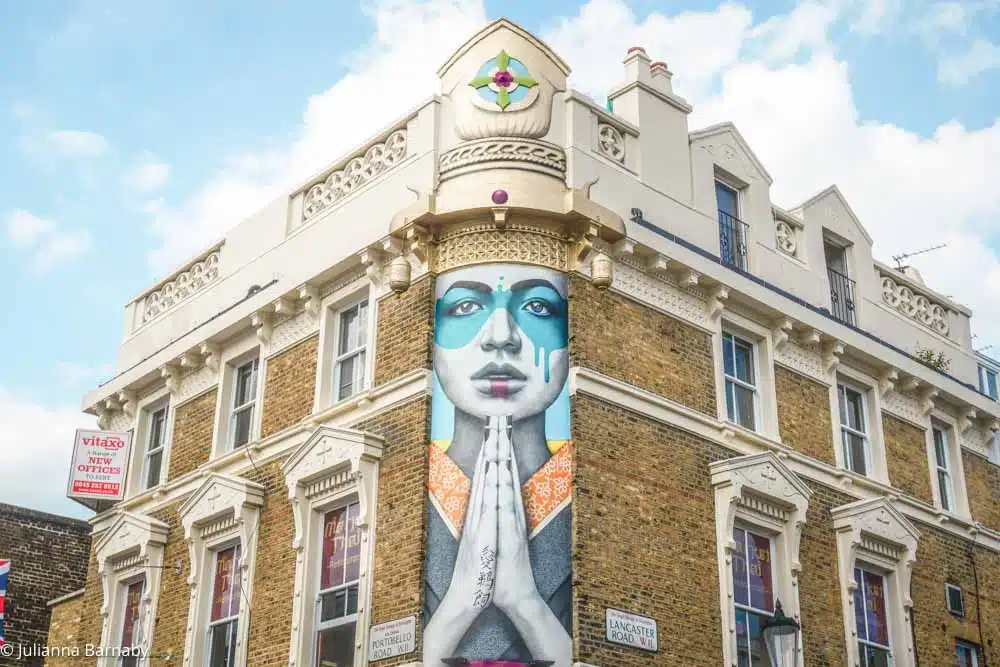 Did someone say romance? One of, if not the best place to stay in London for couples is Notting Hill.
Eclectic bookstores, captivating pastel-painted buildings and quaint mews set the scene for a love-induced affair with London. And, if you've seen the movie, you'll know what I'm talking about.
Of course, the romance extends into authentic charm you won't find elsewhere, with Notting Hill providing endless foodie delights, British cinema and theatre as per the norm.
Notting Hill Highlights
Portobello Road Market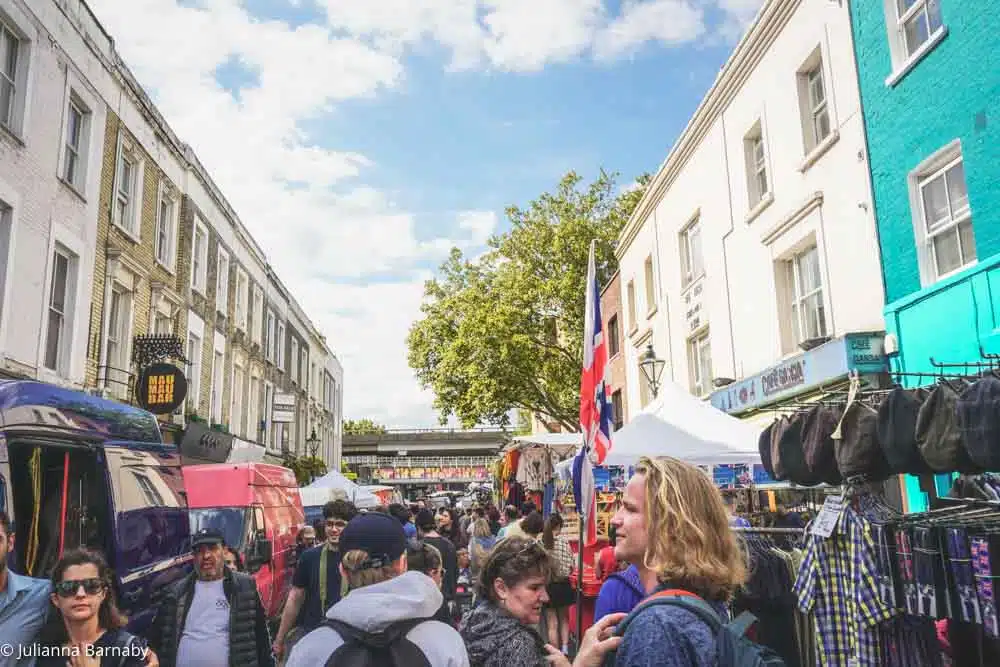 Portobello Road Market is one of the most famous in the capital. Open from Monday to Friday, a vast collection of stores and eateries highlight the street.
But come the weekend, Portobello Road Market offers up an array of antiques, flea-market must-visits and out-of-this-world street food served with a cheeky smile.
Notting Hill Museum of Brands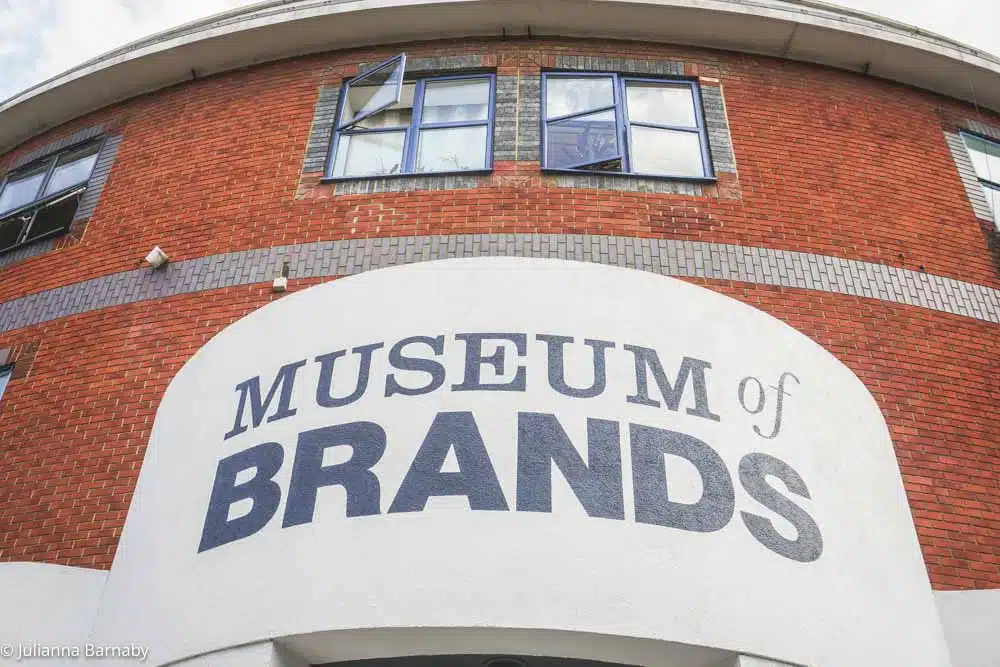 Few things are as authentic as a name brand backed by an illustrious and world-famous company, and at the Notting Hill Museum of Brands, the best of the best come together.
It sits on the quieter side of Ladbroke Grove and displays more than 150 years of advertising history and innovation.
Acklam Village
Food lovers and culinary connoisseurs will find a heaven of taste and smell at Acklam Village. At the end of Portobello Road, this is where you'll find dishes and treats from every corner of the world, and if you can't wait till Notting Hill Carnival to indulge, this has to be a stop on your trip.
Notting Hill Carnival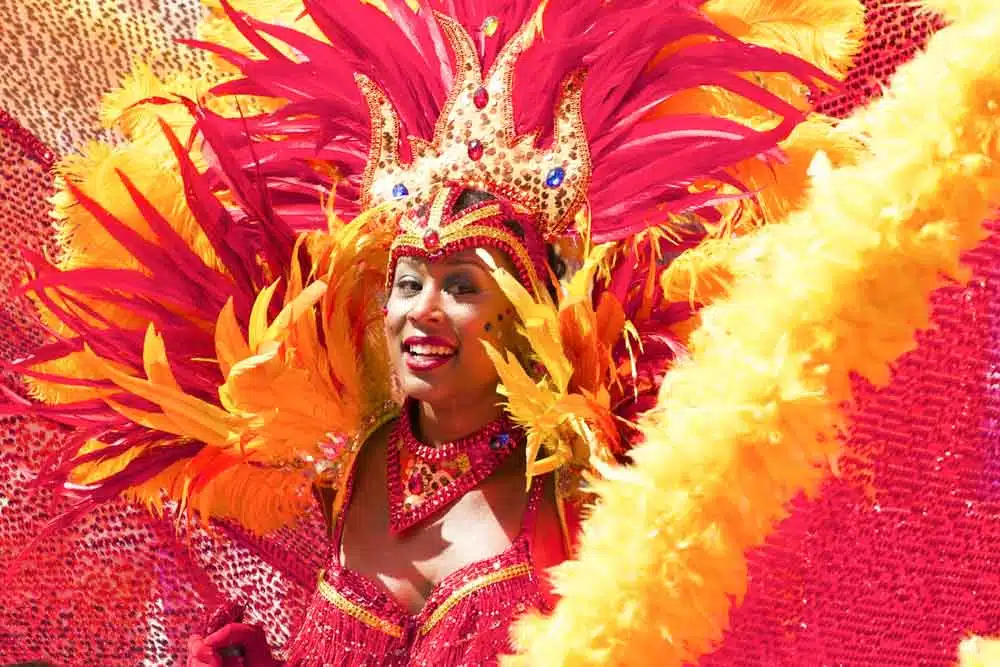 If you can deal with huge crowds and higher prices, timing your trip with Notting Carnival is a must-do. Enjoy the sights, sounds, smells and tastes of the Caribbean in this vibrant celebration of culture in London.
Suggested London Hotel in Notting Hill
The Laslett
You're in an area well-versed in romance, so why not immerse yourself in a passionate affair with luxury at The Laslett? Spanning five Victorian mansions, there's nothing left to the imagination, and you'll find uber-luxe features and amenities galore.
Shoreditch: Cool Place to Stay in London for an Alternative Stay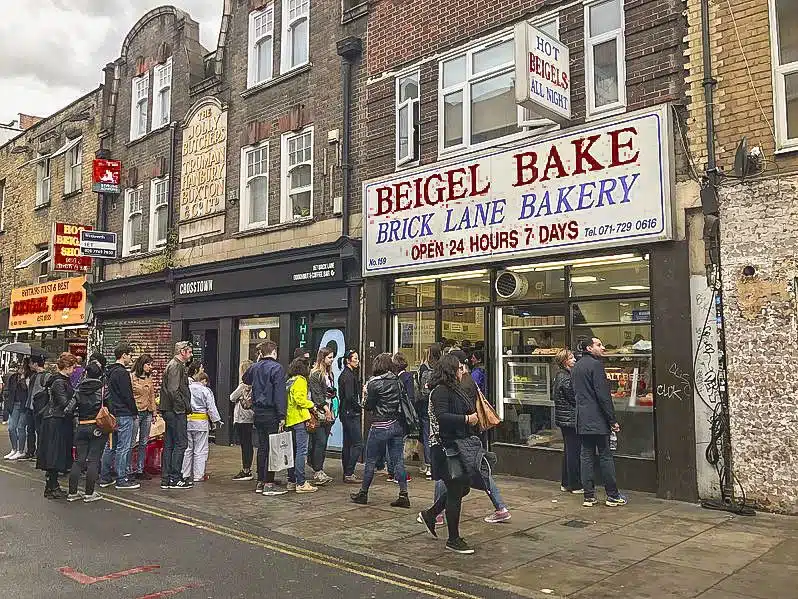 Fancy staying somewhere a little bit more lowkey? Shoreditch brings together a vibrant nightlife scene with a pairing of arts and culture, giving it a distinctive appeal.
And if you fancy yourself a hunter of hidden gems, you're in for a world of wonder, with the streets and alleys of this neighbourhood boasting stellar off-the-beaten-path treasures in the form of vintage stores, adorable cafes and second-hand record shops.
Shoreditch Highlights
Mission
With all the excitement and always-on-the-go vibe that London showcases, finding time to catch a breath can be challenging. However, a trip to Mission is the ideal space for some unwinding.
The largest yoga centre in Europe features five yoga studios, multiple treatment rooms and Maene – an in-house restaurant that seriously impresses..
Shoreditch Street Art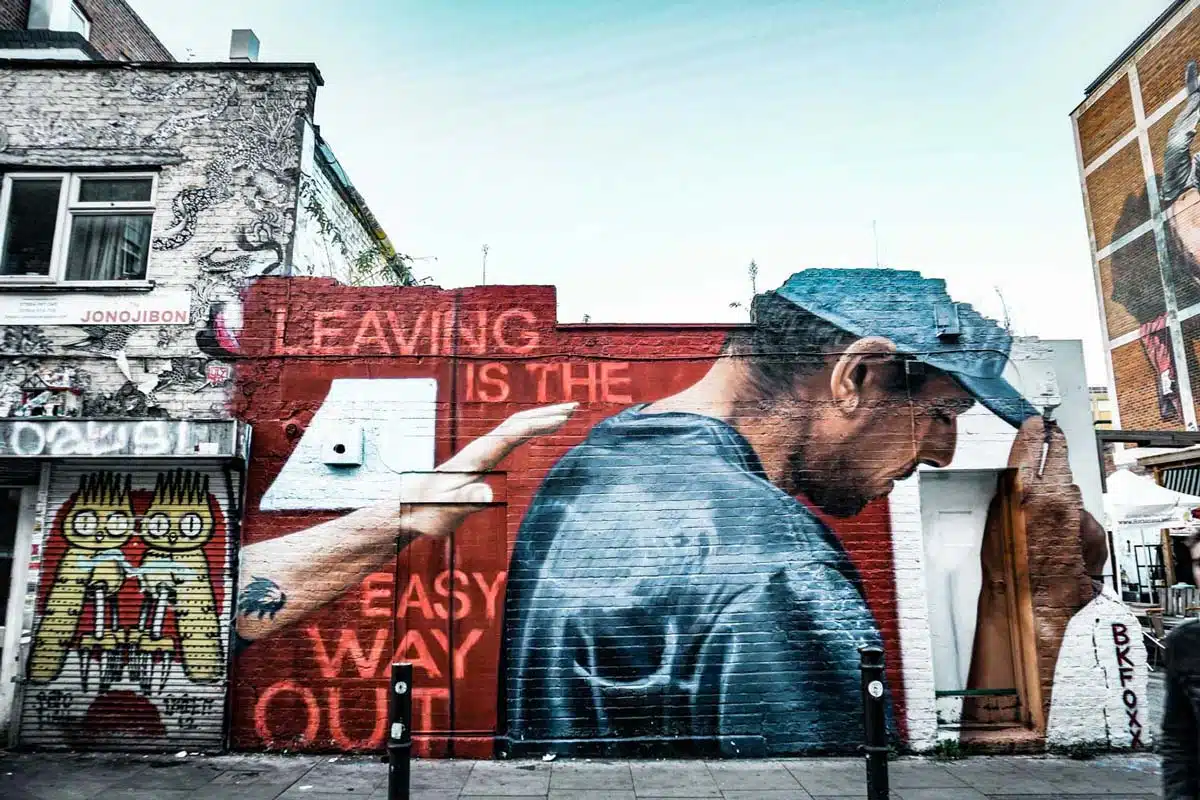 The street art scene in Shoreditch deserves all the attention it gets. The gold standard of the street art movement around the world, there's hardly an inch of the neighbourhood not covered in some of the most mesmerising works of art that you can see for free.
Village Underground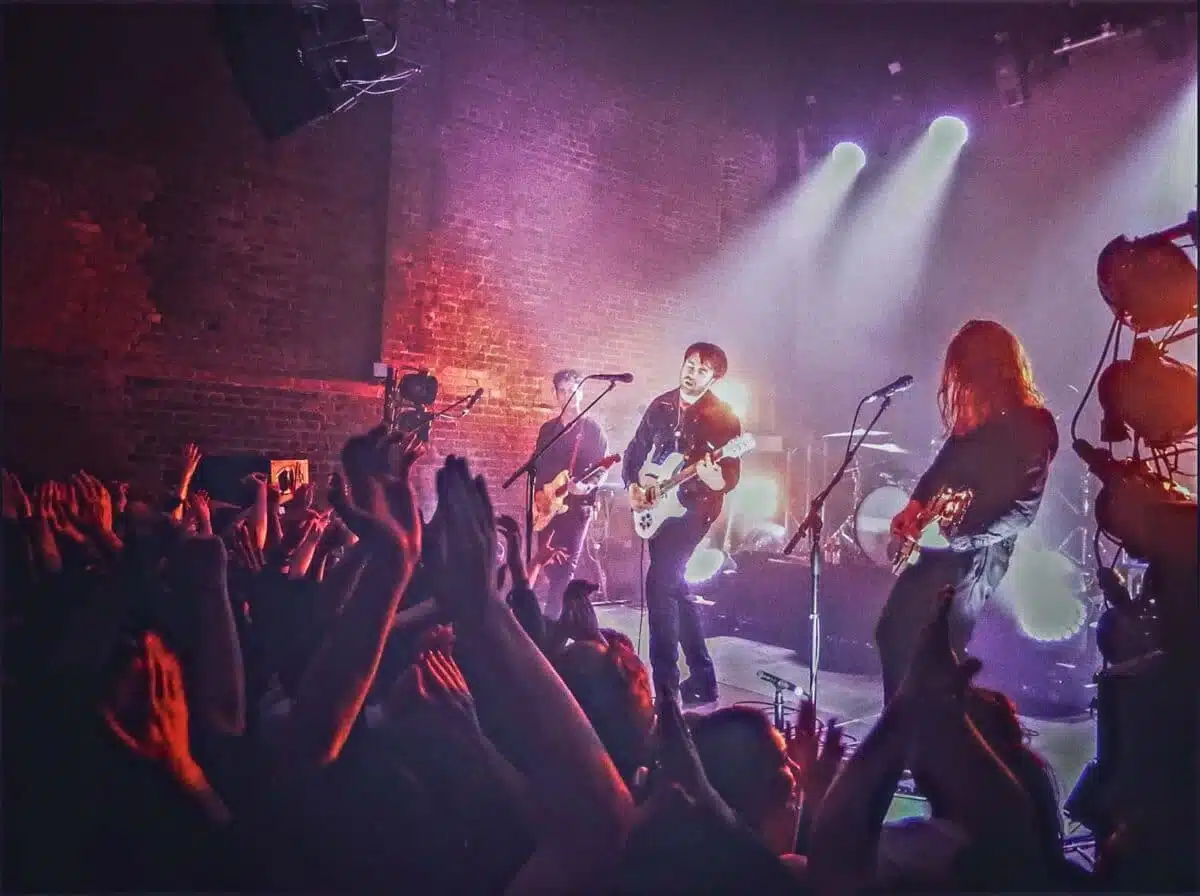 Quintessentially, Shoreditch Village Underground is not just a music hall. It's an entire cultural venue housed within a former coal house.
You'll find a rave-worthy happening throughout the week as a creative calendar second to none brings the widest music variety imaginable together under one roof.
Suggested London Hotel in Shoreditch
The Mondrian
If you want to fully embrace the hip vibe of Shoreditch, staying at The Mondrian is an absolute must. It presents an understated look at luxury with a modern warehouse chic aesthetic paired with epic views of the London skyline.
Mama Shelter
I don't like to play favourites but Mama Shelter might just be my favourite hotel in London. Super stylish design meets an epic cocktail bar and even private karaoke rooms? Yes please.
Shepherd's Bush: Best Area of London to Stay for a Budget Stay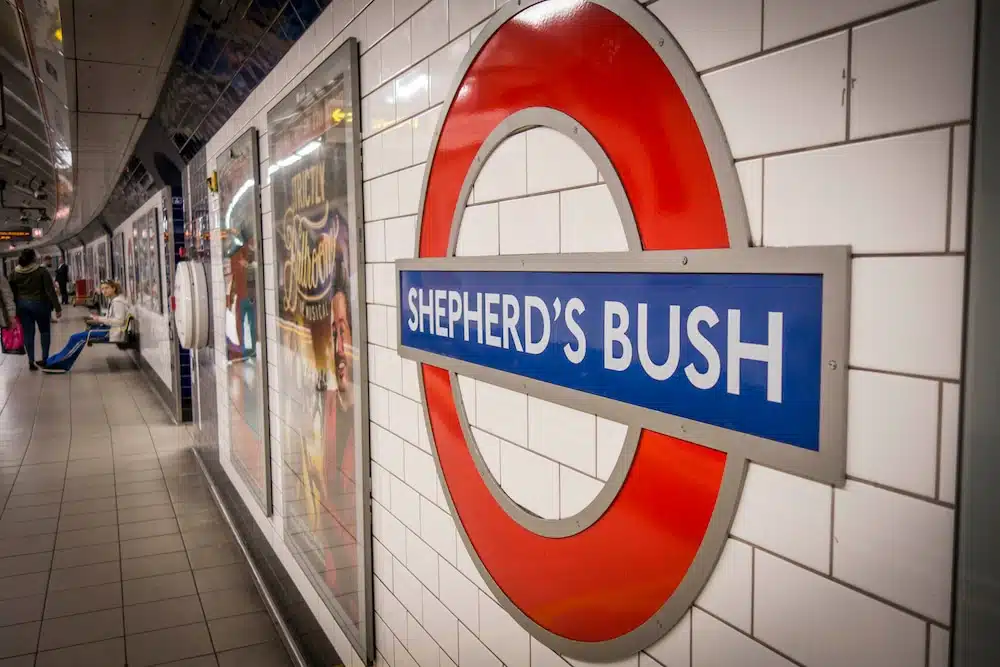 Looking to save some cash? You'd be right to – London is hella expensive, after all.
And Shepherd's Bush is a fun place to stay if you want to save your money for the fun stuff, like eating at the best restaurants in the capital.
It's a little bit more residential, though it's well connected to the rest of the city.
Shepherd's Bush Highlights
O2 Empire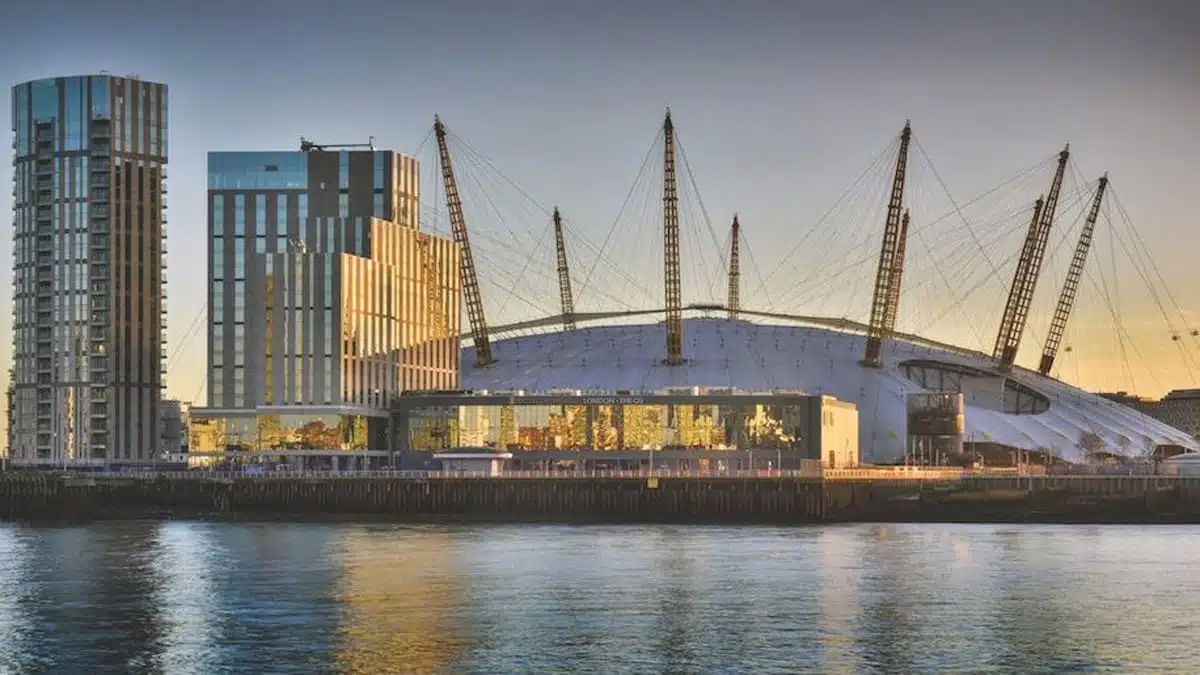 While the city bursts with live entertainment venues, few compare to the O2 Empire in Shepherd's Bush. You haven't visited London if you skipped attending a show at this legendary venue, with its roots dating back to 1903.
With some of the biggest names in the business gracing its walls, you should grace it with yours as well.
Westfield Shopping Centre
If you look up the definition of a shopaholic's paradise, you'd probably stumble upon Westfield Shopping Centre. It spans a whopping 43 acres, which is the same as 30 football pitches, and includes roughly 350 retailers.
Boasting powerhouse designers, up-scale international brands, and 50 restaurants, it definitely lives up to its reputation.
Shepherd's Bush Market
Shepherd's Bush Market is one of London's most famous. Operating for over 100 years, it's doing something right and worth at least one of your afternoons.
It's multicultural, authentic and exactly what you'd expect from a London market.
Suggested London Hotels in Shepherd's Bush
K West Hotel & Spa
How does an opulent stay and a world-famous spa treatment under one roof sound? Freaking awesome, I'd wager. And at K West Hotel, that's what you'll get (and then some).
Central London is a stone's throw away, and with its affordable price tag, why wouldn't you want to stay here?
Kings Cross: Best Area to Stay in London for Arts & Culture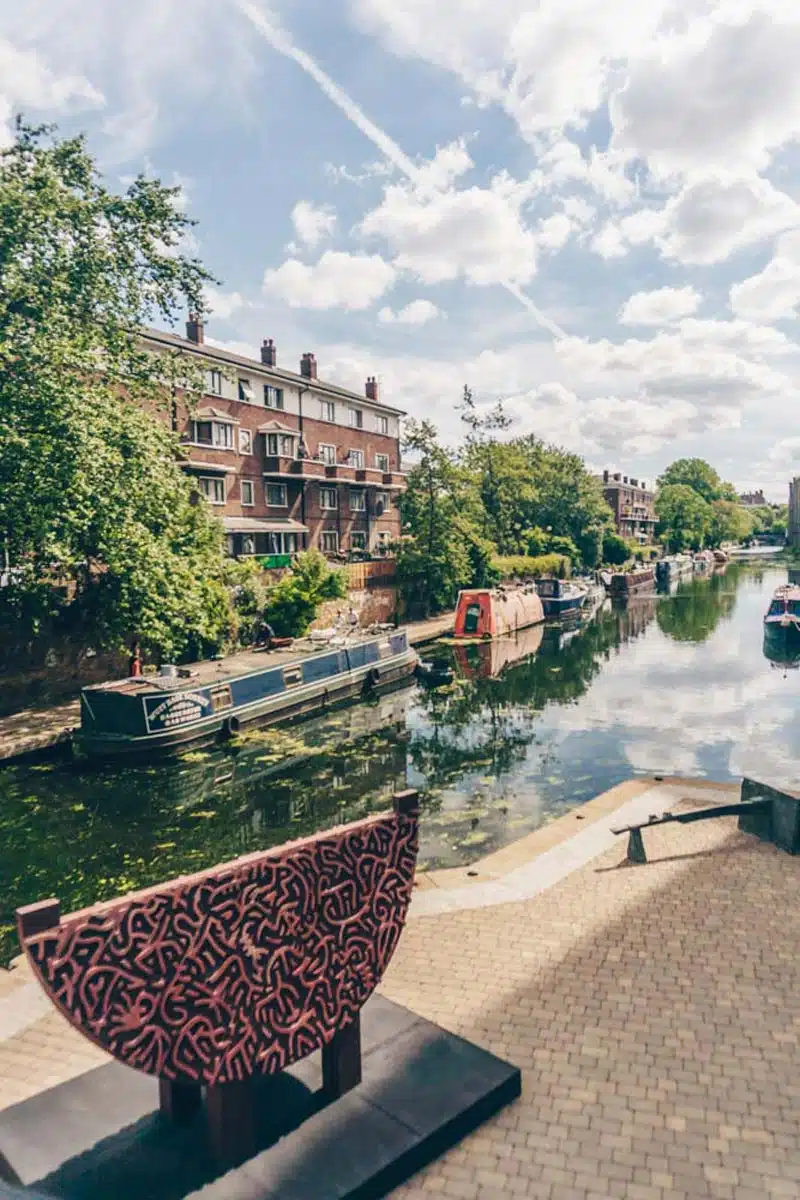 In a kaleidoscopic blend of history, culture, charm and character, Kings Cross is another one of the best places to stay in London for first-time visitors. There's always an electric feel in the air of Kings Cross, and whether you're here for business or pleasure, this is the place for you.
If you're a Harry Potter fan, then you'd really not need much motivation to spend a few nights here. Aside from that, its collection of unique and unusual attractions gives it a special place in the heart of every visitor.
Kings Cross Highlights
Kings Cross Tunnel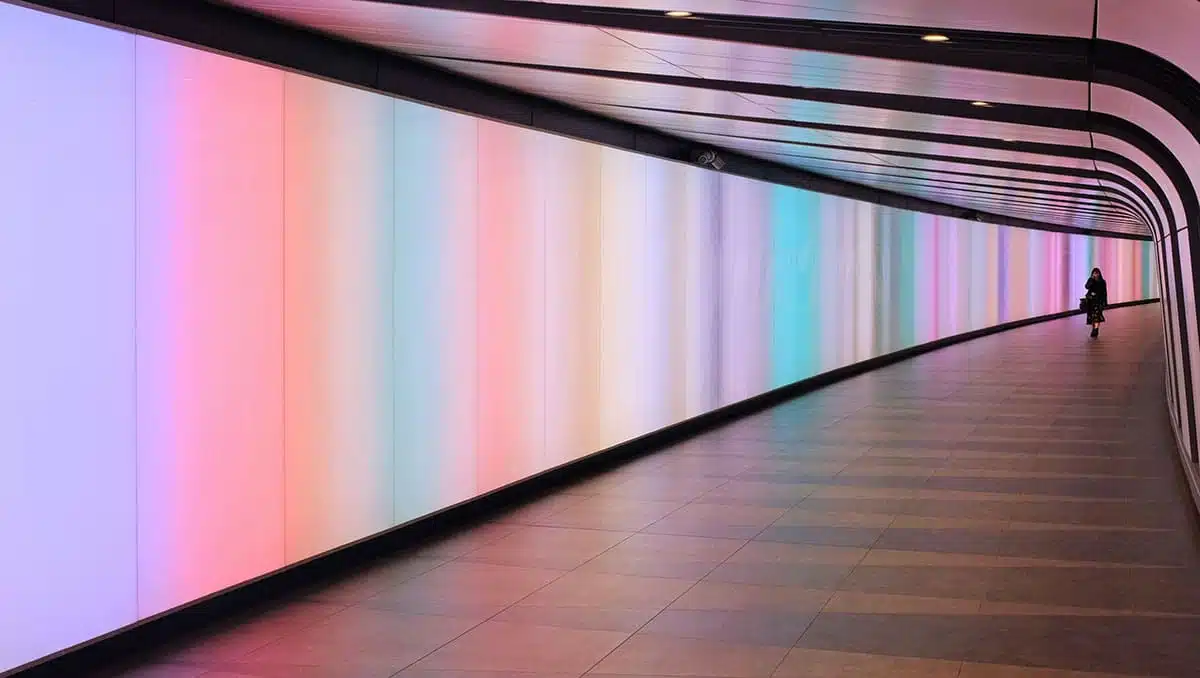 A railway tunnel? No. Kings Cross Tunnel is a visual and visceral escapade that exudes artistry and cutting-edge tech in one place. This 90-metre tunnel features an "art wall" entirely made of LED lights that work in unison to create imagination-defying artistic collaborations.
Searcys St. Pancras Champagne Bar
When a place boasts being the longest champagne bar in Europe, you must include a visit to at least measure from end to end. Of course, while you do that, sit down and indulge in some of the finest bubbly from around the world at the press of a button (yes, literally).
Queer Britain
The first ever museum in the UK solely dedicated to LGBTQIA+ history, Queer Britain is a celebratory, representative and informative venture into the influence of the community on the country.
Beyond that, it provides a space for the LGBTQIA+ community to trace its roots in a safe (and colourful) environment.
Suggested London Hotel in Kings Cross
The Standard
Sticking to the meaning of its name, The Standard sets the bar high for high-end accommodation.
A 1974 brutalist building now houses this exquisite display of style, design,and exceptional service that begs the question, why would you want to stay elsewhere? Plus, the Sweeties bar is one of my favourites in the capital.
Where to Stay in London: Frequently Asked Questions
Practical Tips to Consider Before Booking Your London Accommodation
When visiting London, it's usually easier to decide on your itinerary and activities and then book your accommodation around them. This makes it easy to save time on travelling.
Book your accommodation in advance and use services like Booking.com to save on prices and get access to special deals.
Don't be afraid to venture off the beaten path and opt for less-famous areas if you want a unique London experience most others easily miss out on. Plus, staying outside of central London can save you tons of cash.
Best Places to Stay in London: Read More UK Travel Guides