The London Explorer Pass is a brilliant way to explore London's famous landmarks. Not sure where to start? Don't miss this guide to planning the perfect London day out with the London Explorer Pass.
It's no secret that London is packed with cool things to do and places to visit. From the iconic attractions that make the city so famous to its more offbeat and unusual attractions, there's always something exciting to see…. At a cost.
Here's the other thing about London. It is hella pricey. Make no bones about it – spend a day exploring London's attractions and you'll be dropping more money than a rapper in the VIP room at a club.
Unless you get smart about it.
That's exactly what I did last week when I hit up four of London's biggest attractions using the London Explorer Pass with Klook. Klook is a nifty platform offering a broad range of fun experiences in London and beyond.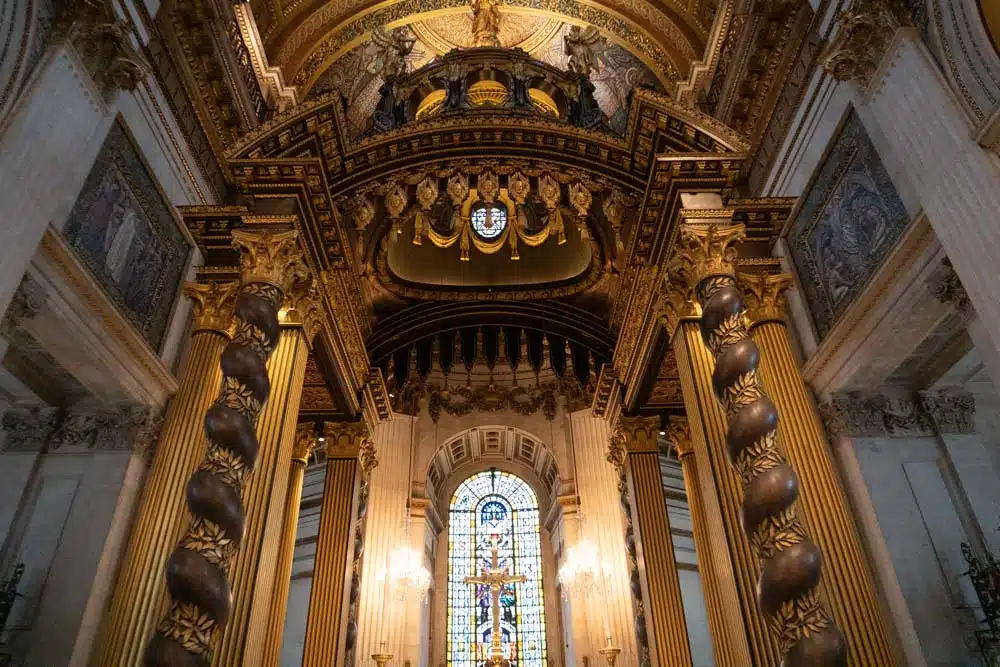 Whether it's your first or fiftieth time in London, there's guaranteed to be something on there that catches your eye. For me, that was the London Explorer Pass.
What is the London Explorer Pass?
The London Explorer Pass is a pass that provides access to many of London's biggest attractions for a set fee.
You can pick from a 3, 4, 5 or 7 attraction pass – once you visit the first attraction, you have 30 days to use the remaining credits for other attractions. It's that simple.
Using Klook to buy the pass was ridiculously fast. I bought the pass, which was immediately downloaded into the app.
To enter each of the attractions, I just opened the app, had the pass scanned and breezed on in. I TOLD you it was easy.
I've included lots of practical information about the London Explorer pass and Klook later in this guide, so be sure to swot up on all the deets.
Exploring London Using the London Explorer Pass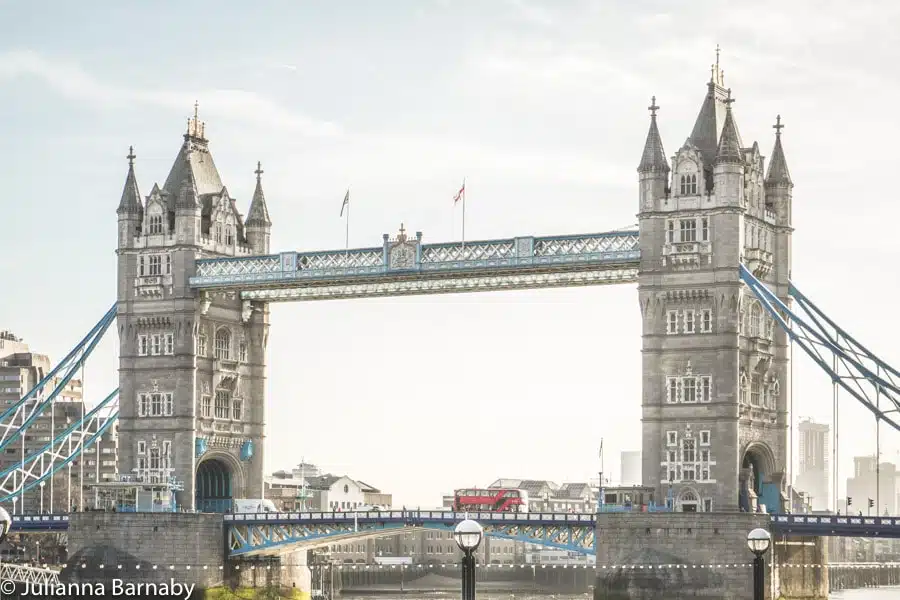 Now that you know what the London Explorer Pass is, let's move onto the good stuff – what a day using the London Explorer Pass through Klook looks like.
I had SO MUCH FUN smashing through some of London's most famous landmarks with my mum in tow (is it just my mum who is an absolutely stellar photographer – she's literally my go to buddy for London-based adventures).
I'll admit that sometimes I get so jaded with London but days like this totally restore my faith and love for the city.
Stop One: Westminster Abbey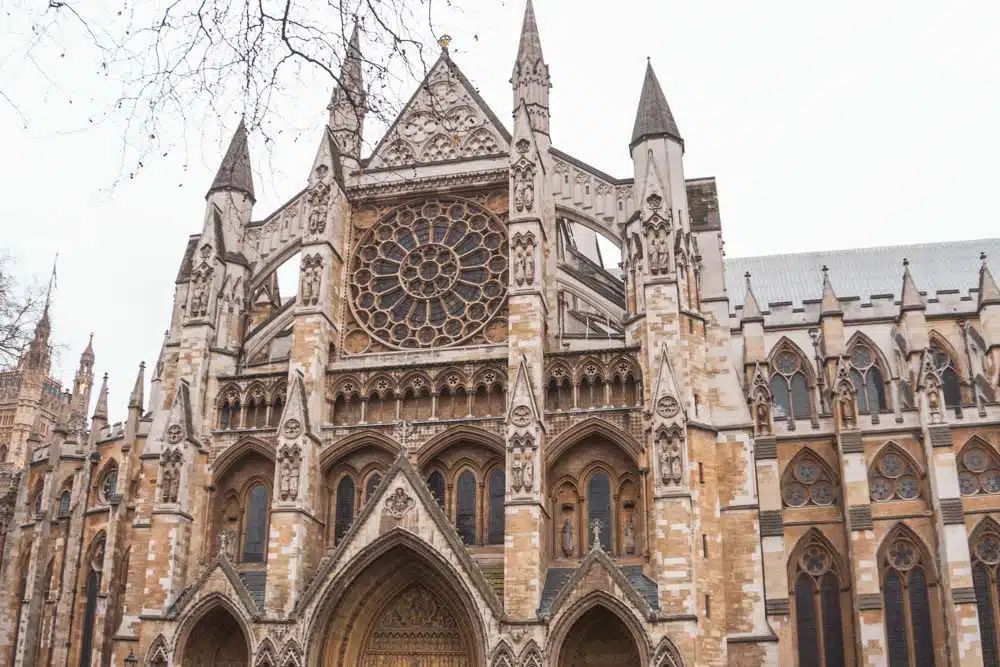 I need to make a confession. I'm tired of living a lie and need to come clean… *deep breath*.
Despite having walked past, marvelled at and recited the history of Westminster Abbey a million times, I had never actually stepped foot inside until last week.
The shame. The shame! And I call myself a Londoner.
Is it worth it? Err, hell yes.
See, nothing had quite prepared me for the scale of the beauty and grandiose decor that hits you the moment you enter the door. There's a reason it's got a reputation as one of the most beautiful places to visit in London.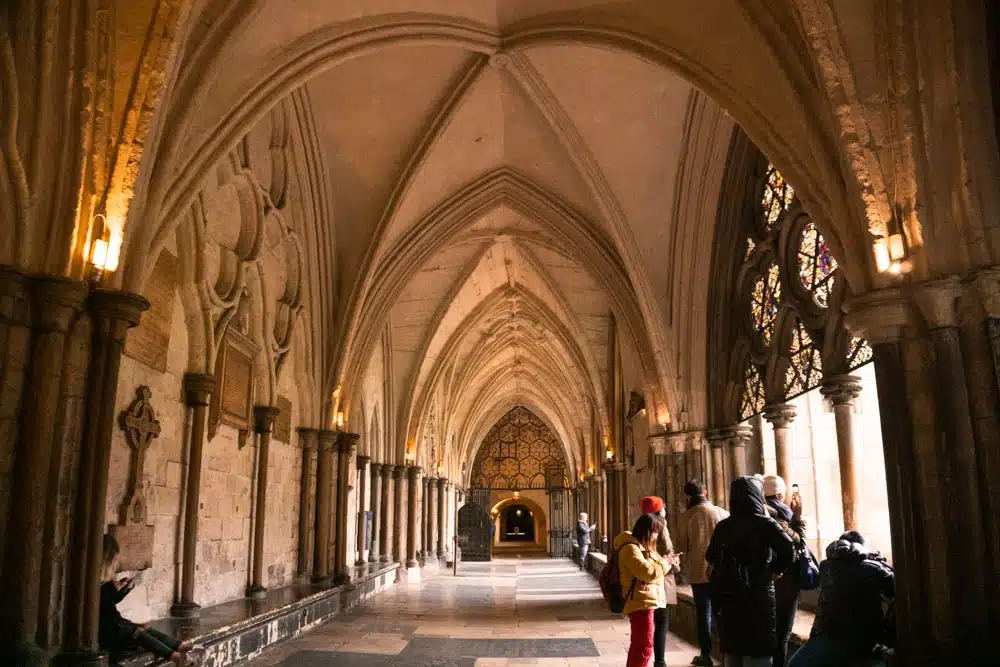 The admission cost (covered by your London Explorer Pass) includes an audio guide that I would heartily encourage you to pick up.
Westminster Abbey has existed in one iteration or another since 960 but much of today's building dates back to1245 when Henry III started the process of rebuilding the church in Gothic style – and it's been added to (and detracted from) in pretty much every century since.
As a result, few buildings are suffused with quite as much history as Westminster Abbey and the audio guide walks you through the structure while revealing interesting tidbits about each of the stops along the way.
Stop Two: The London Eye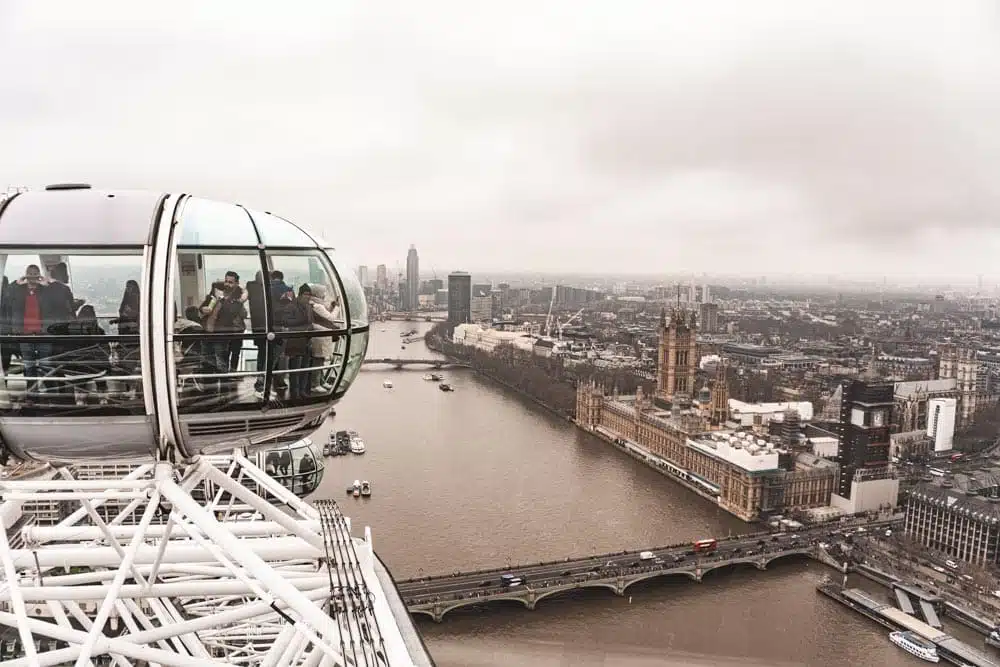 From an attraction I'd never been to one to one I've been on more times than I can count, my next stop was The London Eye.
I actually worked at The London Eye during those halcyon student days when I earnt money and just got to spend it on fun stuff like cocktails and travels rather than adult shizz like mortgages and… travel. OK, maybe not that much has changed after all.
Still, it's been *cough fifteen cough* years since I worked at the Eye and… you guessed it, the same amount of time since I'd stepped foot on the thing. I mean, the last time I was on there some of London's iconic skyline didn't even exist – no Shard, no Gherkin – because, it turns out I'm old AF. Dying.
Life story aside, going on the London Eye is an absolute blast and an absolute must if you've never been on it before. The views evolve throughout the course of the 25-minute rotation.
OK, they're arguably at their best when the capsule reaches the pinnacle of the rotation but entrancing for every single minute of the ride.
Stop Three: St Paul's Cathedral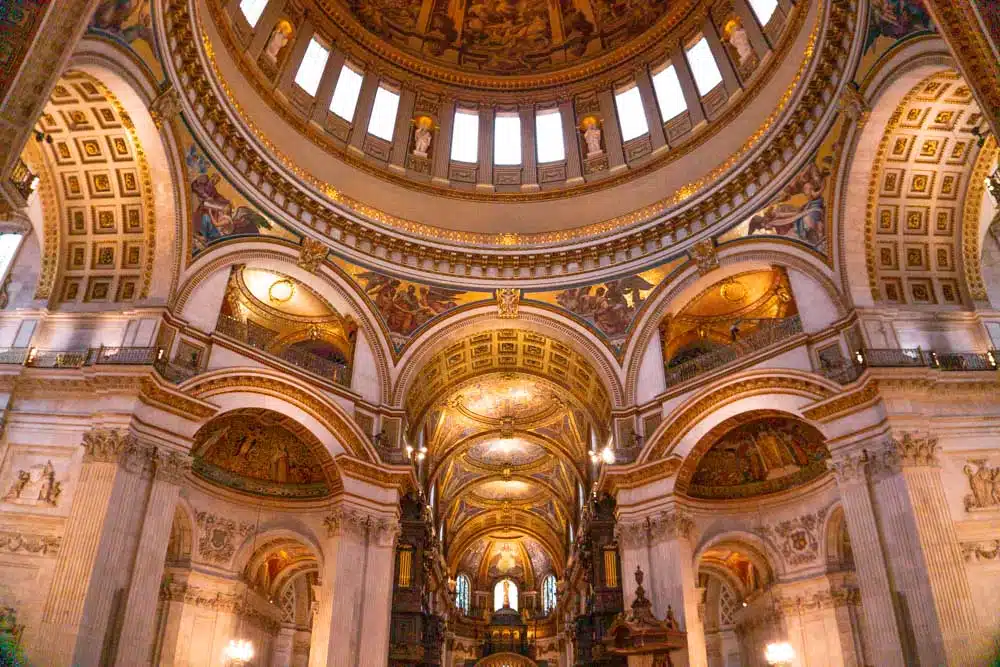 St Paul's Cathedral needs no introduction. Is it London's most famous building? Quite possibly.
Designed by Christopher Wren after the Great Fire of London in 1666, it's been wowing visitors and Londoners alike since its consecration in 1697.
Impressive as St Paul's Cathedral is from the outside, wait until you get inside. Just. Wait. It's not many places that can get away with dripping with gold at every turn and still come out of it looking classy but what can I say, St Paul's isn't any old destination. The famous Whispering Gallery is currently closed: even so, there's more than enough to keep your jaw firmly dropped as you walk around.
As with Westminster Abbey, entrance to St Paul's includes a really interesting audio guide to help you learn about the history and architecture of the cathedral too.
Stop Four: Tower Bridge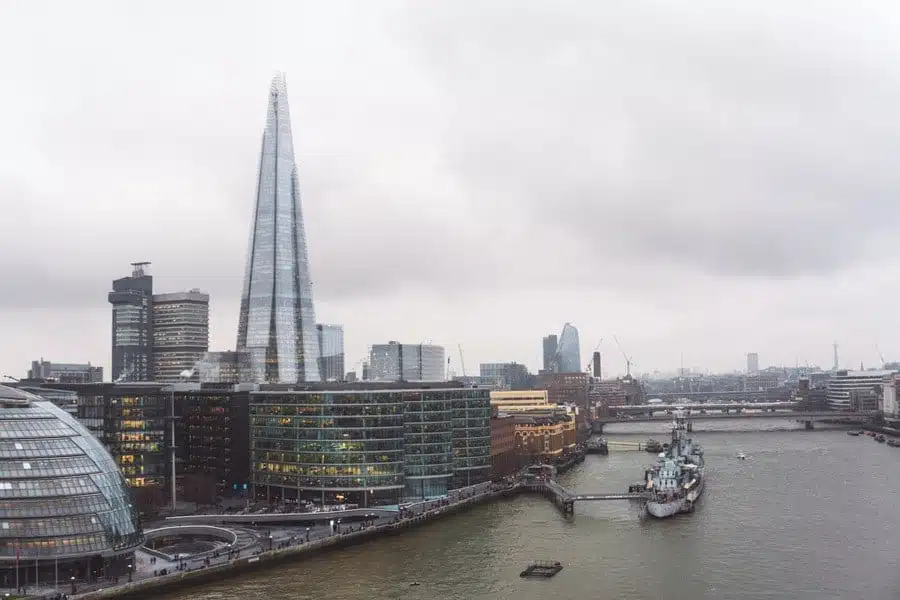 Just like that, my day exploring London with Klook was almost over. Almost, but not quite. I still had one more destination on my hitlist – Tower Bridge.
I've always been geekily obsessed with Tower Bridge (you will not believe some of the cracking facts and stories about Tower Bridge – it truly is a quirky and wonderful London landmark) but had never been to the museum and walk.
It's pretty cool. You find out about the history of the bridge (even though it was made to look much older, Tower Bridge only dates back to 1894 so is a relative baby by London's standards).
It also offers another interesting perspective on London's skyline, along with the chance to walk on the famous glass walkways (go on – I dare you). I was a bit weirded out by the glass walkway at first but then decided to fully embrace it – if only for the sake of this classic photo of me and mumsie.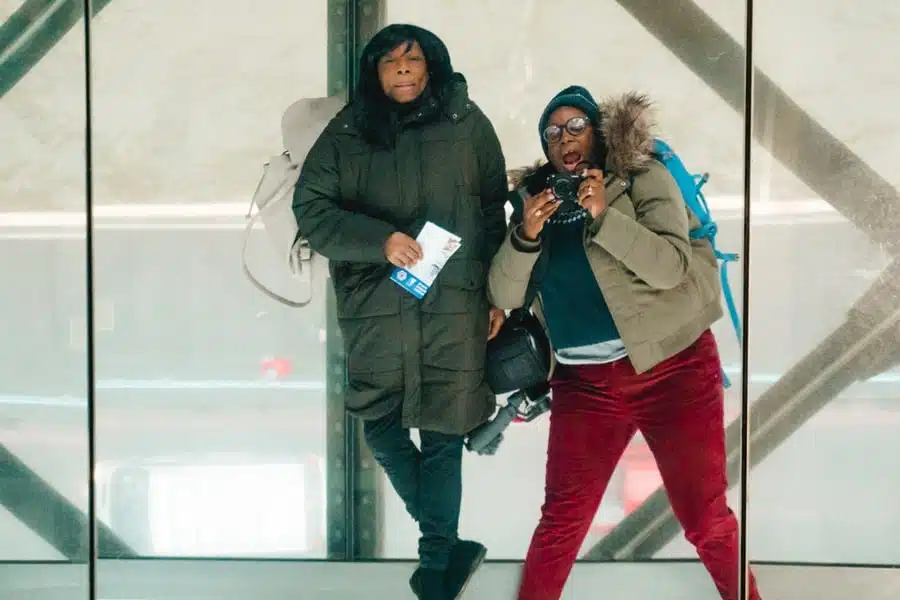 Adventure with Klook
And that was it – four attractions and one brilliant day in London thanks to Klook.
It's always great to put on my tourist hat for the day and I was hugely surprised by how much there was to choose from within the app.
From going to see musicals like Wicked (my absolute favourite FYI), to trips to the Harry Potter Studios to taking a helicopter ride over London (how awesome would that be?), the possibilities were endless.
Don't just take my word for it, go and check Klook's London activities for yourself.
London Explorer Pass Review: Practical Tips and Information
What's Included in the London Explorer Pass?
Included London Explorer Pass Attractions
The full list of attractions that are free are:
1-day Hop-On-Hop-Off Bus tour
Arsenal Stadium Tour
Banqueting House
Body Worlds London
Chelsea FC Stadium Tour & Museum
Churchill War Rooms
Coca-Cola London Eye
Cutty Sark
Dreamworks Tours Shrek's Adventure!
Hampton Court Palace
HMS Belfast
Kensington Palace
Madame Tussauds
Planet Hollywood
Royal Albert Hall
Royal Botanic Gardens, Kew
Royal Observatory Greenwich
SEA LIFE London Aquarium
Shakespeare's Globe Exhibition & Theatre Tour
St Paul's Cathedral
Thames River Cruise 24 Hour Hop-on, Hop off Sightseeing Tour
The London Dungeon
Tower Bridge Exhibition
Wembley Stadium Tour
Westminster Abbey
As you can see, there is a great selection. There are a few major attractions that aren't included however. For example, if you want the London Explorer Pass for the Tower of London you'll be disappointed – unfortunately, that one is not included.

Read Next: Unmissable Best London Attractions
How Much Does the London Explorer Pass Cost?
The London Explorer Pass price depends on how many attractions you want to visit.
One of the best things about this London sightseeing pass is that whether you have just got a quick stopover in London, or an extended stay, there will be an option for you.

| | | |
| --- | --- | --- |
| Number of attractions | Adult (14+) | Child (3 – 12) |
| 3 | £64 | £52 |
| 4 | £79 | £63 |
| 5 | £94 | £74 |
| 7 | £114 | £94 |
Read Next: The Ultimate London Bucket List
Where to Buy the London Explorer Pass?
You can buy the London Explorer Pass online, either by booking directly or through Klook.
I recommend booking through Klook, as it's super-simple and I love the convenience of keeping all your bookings in one place. Plus the card is available to use instantly, so you can buy it and get going on your London adventure straight away.
Just make sure your phone is charged, as you'll need to scan the pass at the entrance of each attraction.
So, is the London Explorer Pass Worth it?
For sure.
Now, the pass itself is reasonably expensive, but if you get crafty about it, you can really get some amazing bang for your buck. We all love a bit of nerdy maths, so let me break it down for you.

My Day in London with the London Explorer Pass
Westminster Abbey
£23
London Eye
£30
St Paul's Cathedral
£20
Tower Bridge Experience
£9.80
TOTAL COST WITHOUT PASS
£82.80
COST OF PASS
£64
SAVING
£18.80 (23%)
I could have saved even more money by choosing to visit more of the most expensive attractions included, like Madame Tussauds (£35), the Big Bus Hop on Hop Off (£38) and SEA LIFE London Aquarium (£30) but… well I didn't want to.
I chose these four attractions because – rather shamefacedly, I'd never actually been inside Westminster Abbey or the Tower Bridge Experience and because it has been years since I'd visited the London Eye or St Pauls.
Obviously, I'd just make sure that the maths works in your favour for the attractions you want to go and see before you book the pass.
Tips for How to Use Your London Explorer Pass
The London Pass runs for 30 days once you activate it at your first attraction, so you don't have to rush about seeing everything on a short timeframe like you have to with the London Pass. That said, make sure that you do visit all of your allotted attractions within the 30 days otherwise it's a waste of your money.
Get started early to avoid the crowds – to be honest though, we started at 11am and there weren't really big queues at any of the attractions. That was in January though, things will be different during the peak summer months.
Read Next: More Tips + Cool Things to do in London
Love This? Save and Share on Pinterest!
This post was produced as part of a campaign with Klook. As always, my opinions are my own – because money can't buy you integrity.