Discover London with this fabulous travel guide. From top sights like Buckingham Palace and Big Ben to (almost) undiscovered gems, these are the top things to do in London.
Oh, London. It truly is one of the best places in the world, isn't it? Filled with fascinating history, secrets and bucketloads of charm, there's nowhere quite like my hometown.
From wandering through sprawling parks, hitting up top-class museums and tucking into some of the best food around (controversial but yes, I said it), I want to help you plan the trip of a lifetime to London.
After all, I've been lucky enough to travel the globe and I still feel like the English capital is one of the most exciting destinations in the world.
Don't believe me? Book yourself a trip to London and, with this fabulous guide in tow, check out the city for yourself.
Looking for somewhere to bed down? Covent Garden's The Henrietta Hotel is one of my top picks for where to stay in London – a gorgeous hotel in the centre of the city.
Top 5 Things to do in London
Ride the London Eye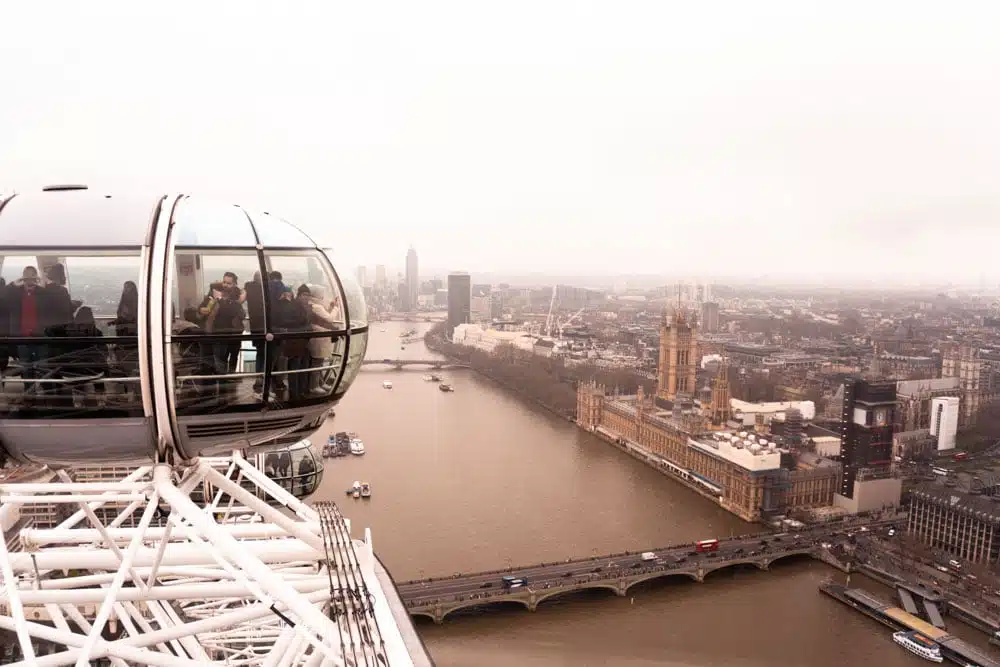 No London itinerary is complete without taking a jaunt on the London Eye. Now, I might be biased because I used to work in the ticket offices at the wheel many, many moons ago when I was a teen.
This icon sits along the Thames and can be seen from multiple parts of the city – but the real draw are the views that the enormous wheel affords. That said, the wheel stands 443 feet tall (135 meters), so if you fear heights, this isn't for you.
Top Tip: The London Eye is open from 11 am to 6 pm, but lines are inevitable. Pre-booking skip-the-line tickets is ideal.
See Buckingham Palace and the Changing of the Guard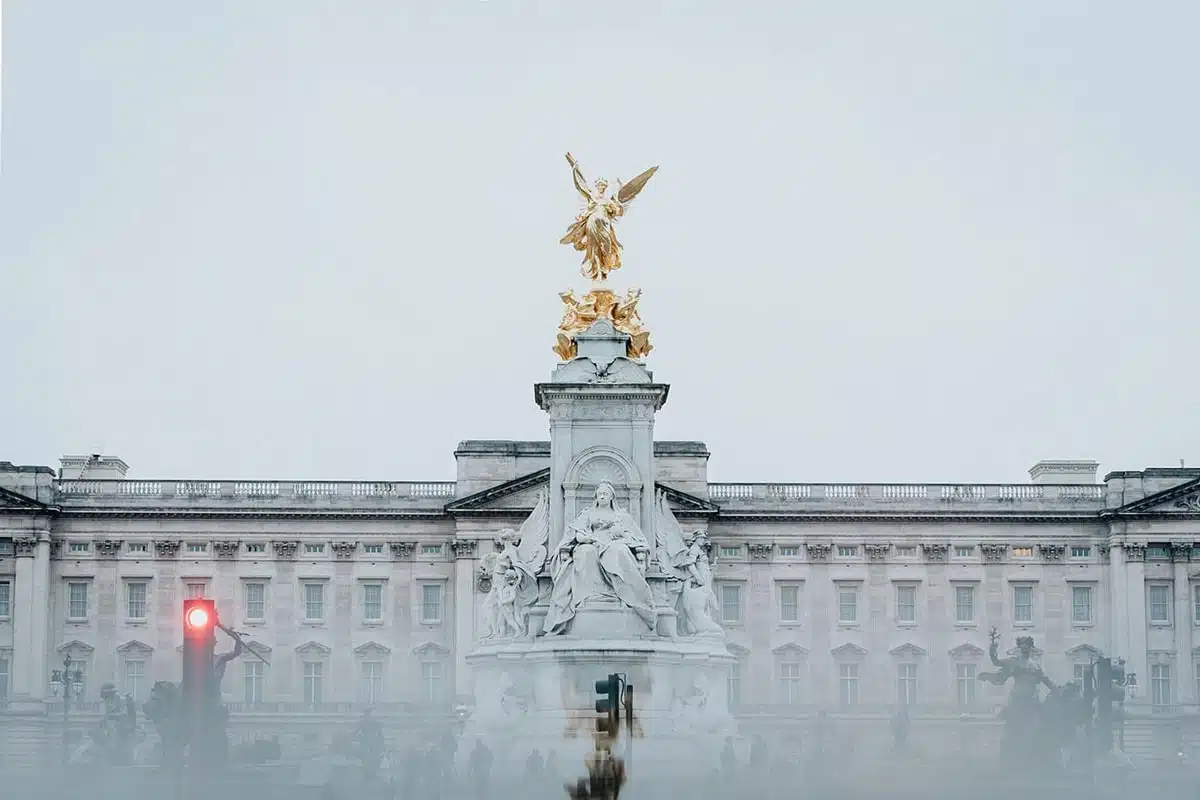 Whether you love or hate the royal family, you can't visit London without witnessing the momentous Buckingham Palace. As the official residence of the King himself, the palace is one of the most incredible locations to see in London.
And, while you can – and should – stand outside with a hundred other tourists and snap your photo infront of the royal gates, I highly recommend taking a guided tour of Buckingham Palace to learn more about the history and secrets within the (very many) walls.
Don't skip the changing of the Royal King's Guard, either. This event happens multiple times per week and is quite the spectacle. You'll want to check exact times and dates in advance, though.
Top Tip: Fancy going inside Buckingham Palace? Take the opportunity to witness the summer opening of the staterooms, typically between July and October, where you can view the 19 staterooms in all their glory.
Visit the Museum Mile in South Kensington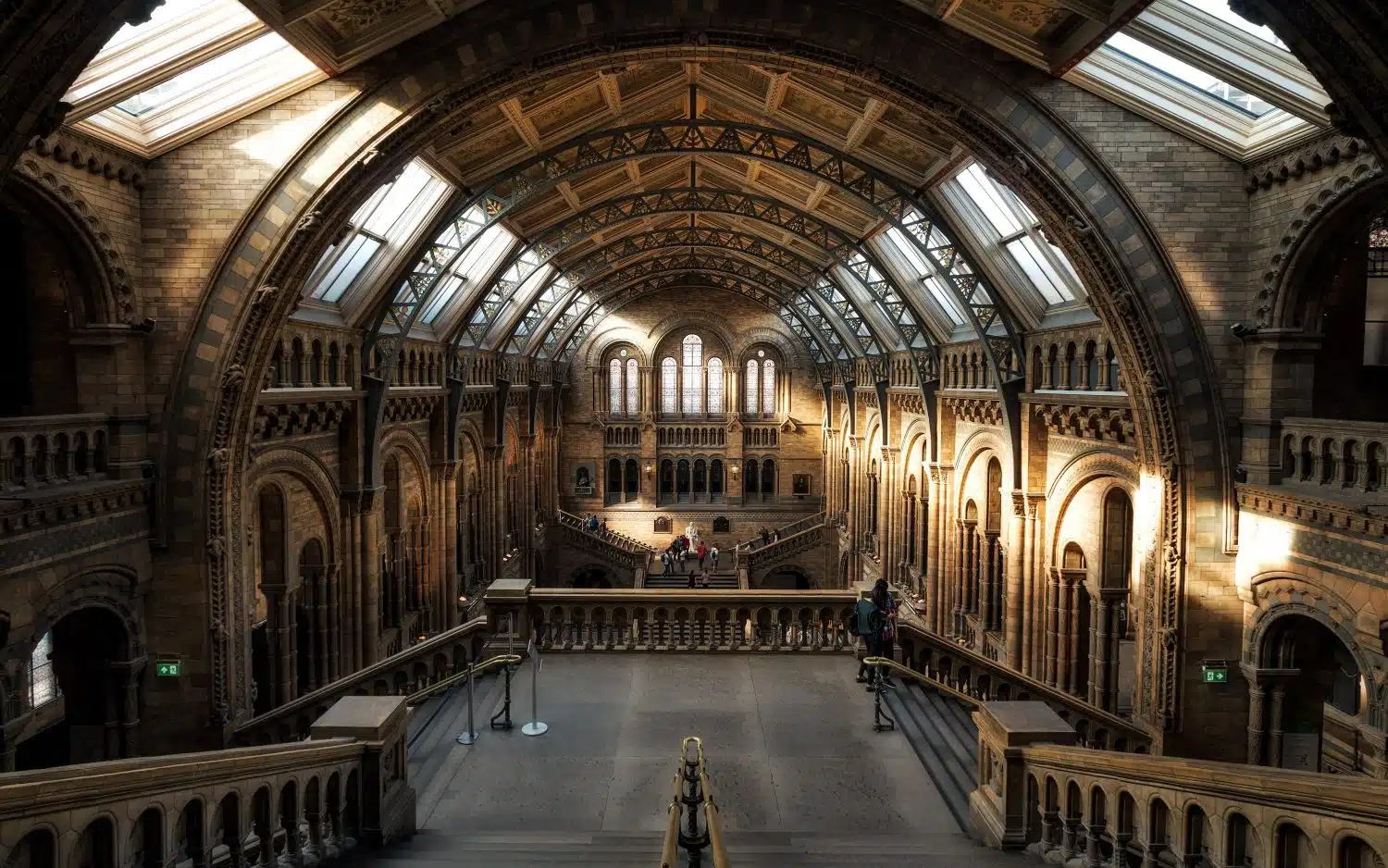 Now, I'm a self-proclaimed NERD. So I would spend my entire trip museum hopping if I could. However, if you've only got time for one or two, the Museum Mile is where you'll want to head – it comprises various museums across a square mile in South Kensington.
The mile consists of three popular places for you to visit. First up – a tour of the Natural History Museum will showcase incredible natural specimens and exhibits.
The second is the Science Museum, which is more for the galaxy and physics fanatics. It showcases innovative feats of scientific advancement, including the interactive Equinor Gallery.
And, finally, we have the Victoria and Albert Museum (the V&A), aptly named after Queen Victoria and Prince Albert. This features one of the world's largest collections of applied artworks, with over two million pieces on display.
Which one is best? I'll leave it up to you to decide.
Enjoy a West End (Or Off-West End) Show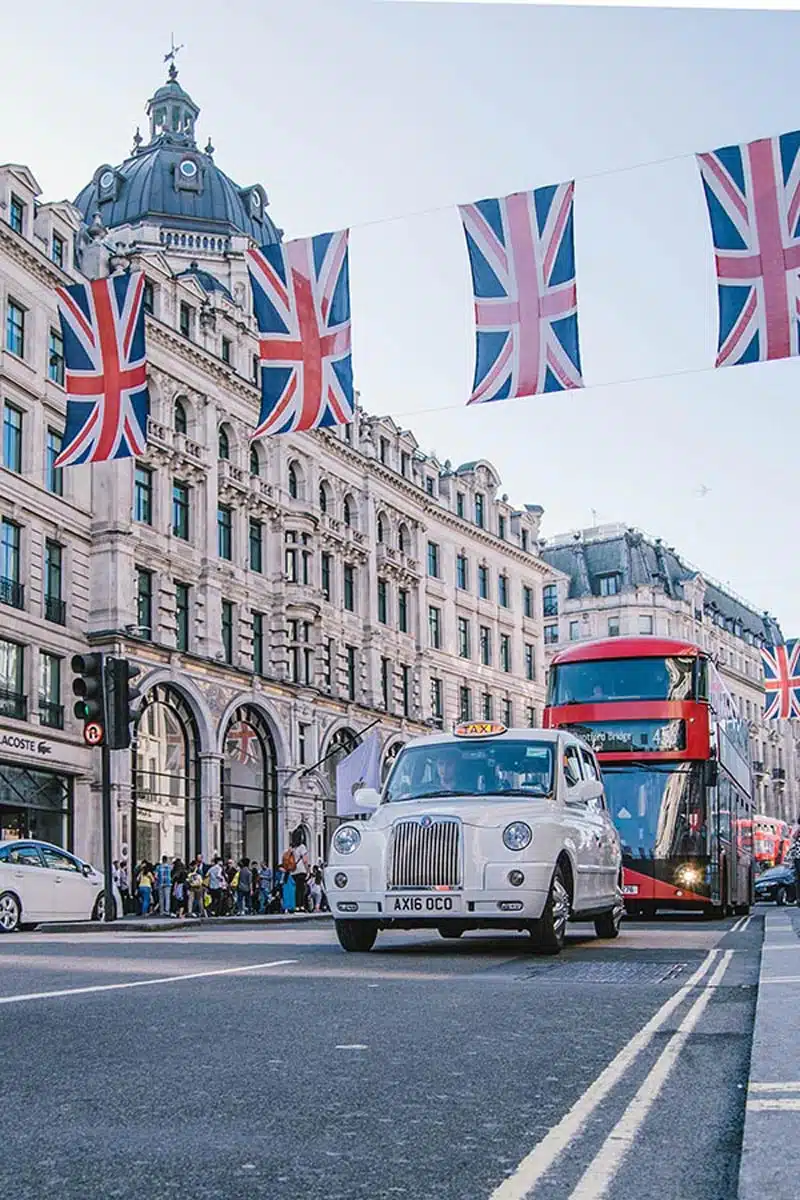 Another London must-do is to catch a West End Show at one of the theatres in the city.
It's no secret that the musical theatre scene in London is top-notch. And there are more than enough options to keep you occupied all year round, from ABBA to the Wizard of Oz.
But, if you're not sure where to start, there's nothing more magical than watching Les Mis at the Sondheim Theatre.
Or you could opt for an off-West End play – the choice is yours. I would choose either a show at the National Theatre, Bridge Theatre or the Old Vic.
Hop on the 76 Bus
I'm going to let you in on a little secret: as an alternative to those overcrowded, big bus tours in London, consider hopping on the 76 bus. This is a rare gem when it comes to transport in London that you might not have been aware of.
With around 50 different stops and destinations, you'll be more than alright finding your way across to your desired destinations. Running from Tottingham Hale and Waterloo, the classic red bus will take you anywhere you need to go – and you'll get to see many sights along the way.
Brilliant Things to See & Do in London
Marvel at the Tower of London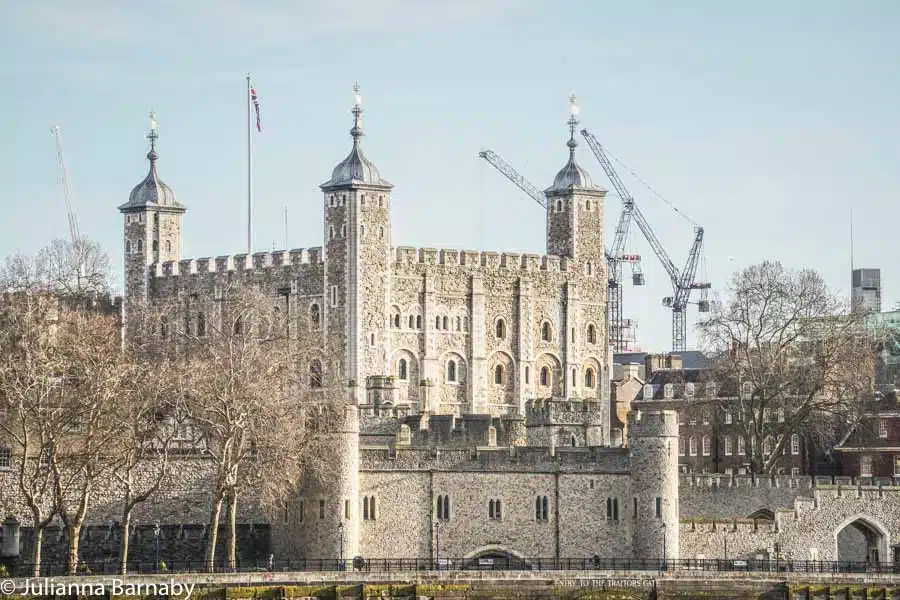 What do we know about the Tower of London? For one, it is a mighty impressive structure. It's been standing for around 1000 years, give or take. And, that's right – it houses the Crown Jewels.
London's famous castle is undoubtedly an eye-catcher. While there, you should check out the fortress and the St. Thomas Watergate, which is still intact since its construction in the 1270s.
I recommend taking a tour of the Tower of London and enjoying the one-of-a-kind displays and ceremonies conducted by beefeaters (aka the tower guards). I took a tour a few years ago and, even as a Londoner, I learnt so much about the city I know and love. Plus it was super fun.
Visit the British Museum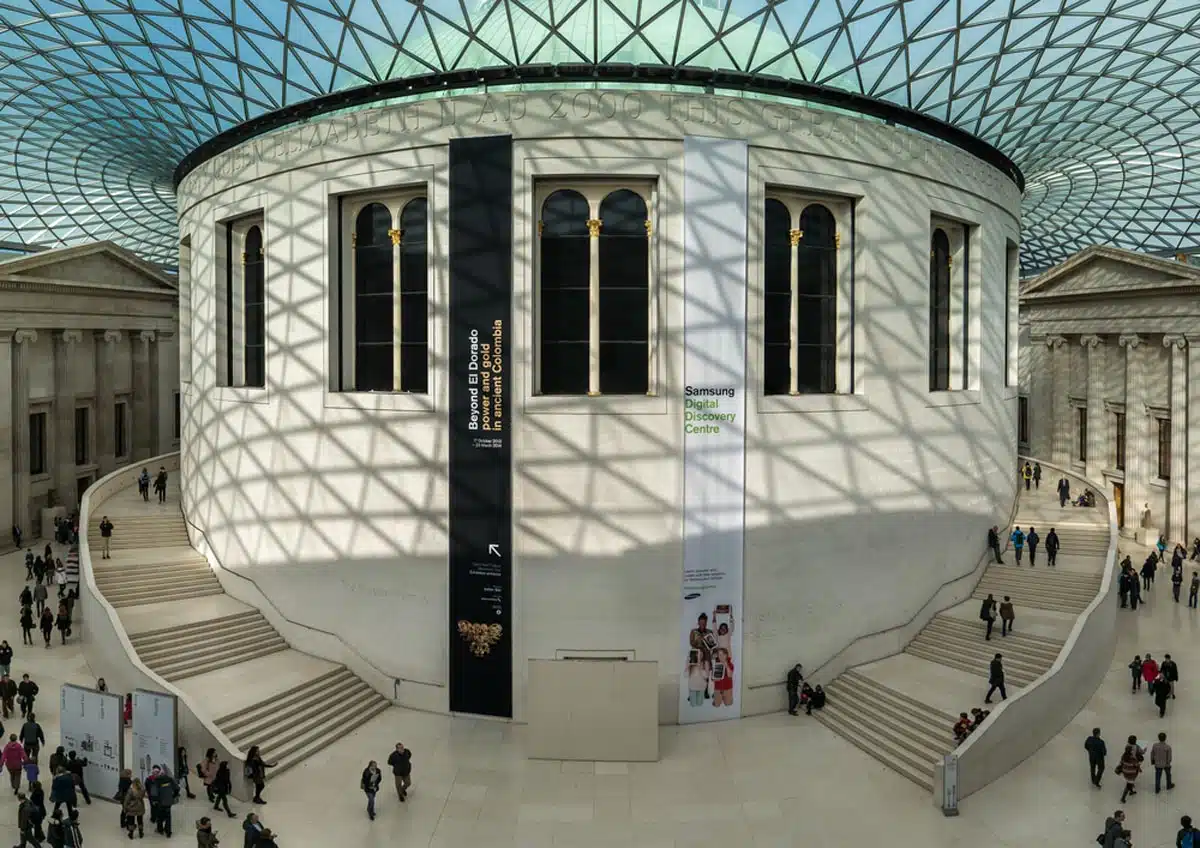 You cannot visit London without seeing one of the world's largest collections of artefacts, artworks, and historical and cultural pieces worldwide. The British Museum is famous, and for a good reason.
A guided tour of the museum is just what you need to get an all-encompassing experience of the exhibitions. You might be lucky enough to catch one of the regularly hosted events.
However, as with many museums around London – and the world – there are certain exhibits that are problematic, like the Parthenon Marbles. I'll leave it up to you whether or not you want to visit.
Top Tip: I'd recommend checking out the less popular exhibits, like the Prints and Drawing galleries. They are just as exceptional as the rest of the museum.
Head to Trafalgar Square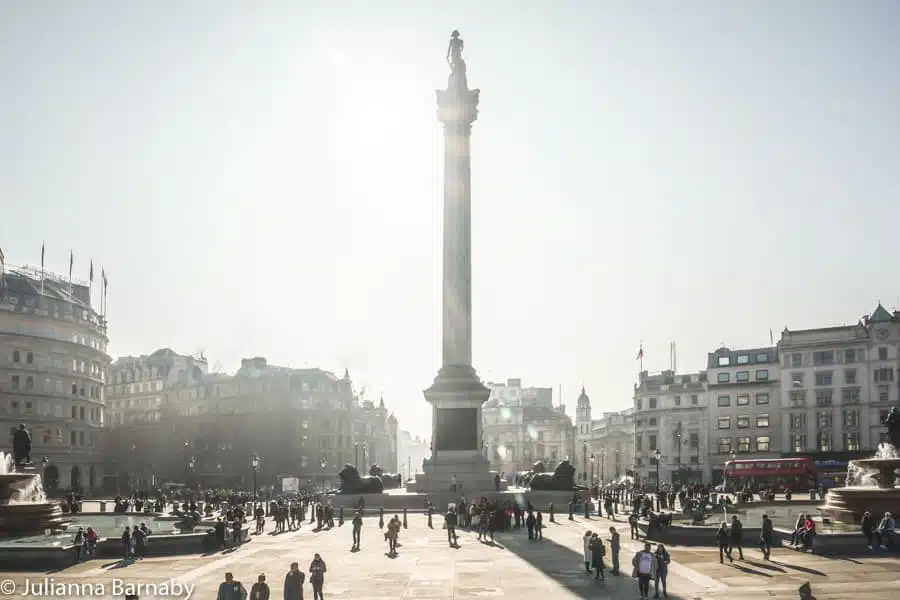 Another spot on many a London bucket list is Trafalgar Square. This square commemorates the Battle of Trafalgar of 1805 with its iconic Nelson's Column.
Also keep your eyes peeled for the lions and the fourth plinth – which has rotating sculptures that change every few years.
Today, Trafalgar Square is home to concerts, protests, celebrations and street performers. It truly is the beating heart of the city – just don't feed the pigeons (it's illegal!)
Visit the Royal Parks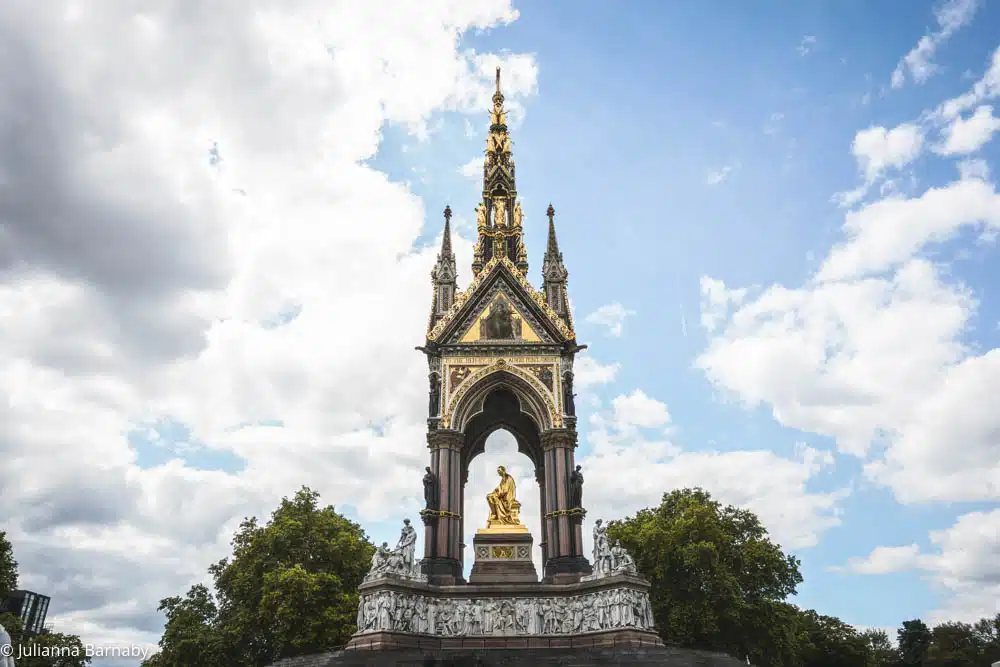 Did you know London is technically a forest? I swear I'm not kidding. For nature lovers out there who want to spend a couple of hours in the serenity of gorgeous green parks, the Royal Parks are a good place to start.
You know Hyde Park, St. James Park and Greenwich Park? Well, there are plenty more where they come from – in fact, there are eight to choose from.
Kensington Gardens is one of the most popular, surrounding Kensington Palace. You'll find stunning scenery, memorials, statues, playgrounds and more to enjoy.
View Big Ben and the Houses of Parliament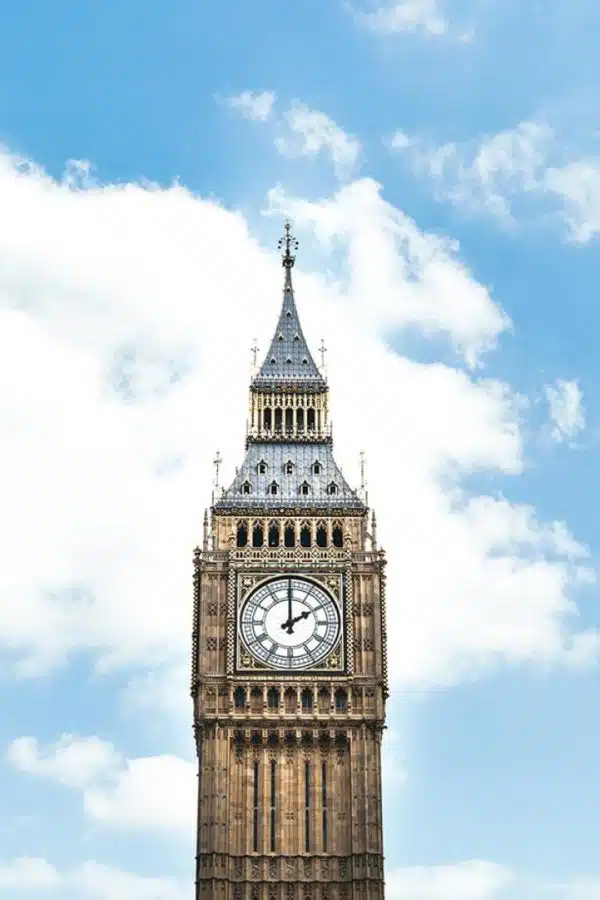 Bing, bong! Another British icon is Big Ben (and, of course, the Houses of Parliament).
Taking a stroll and ogling the clock tower is one of the best free things to do in London. You can't go wrong with striking a pose or two in front of this famous location, too.
If you're lucky, you'll manage to snag a ticket for a guided tour of the Houses of Parliament and see the heart of British history and democracy.
Top Tip: Try to arrive early in the morning – there's no denying the tourist crowds, so you'll want to avoid it as best you can.
Hop on a Clipper Down the Thames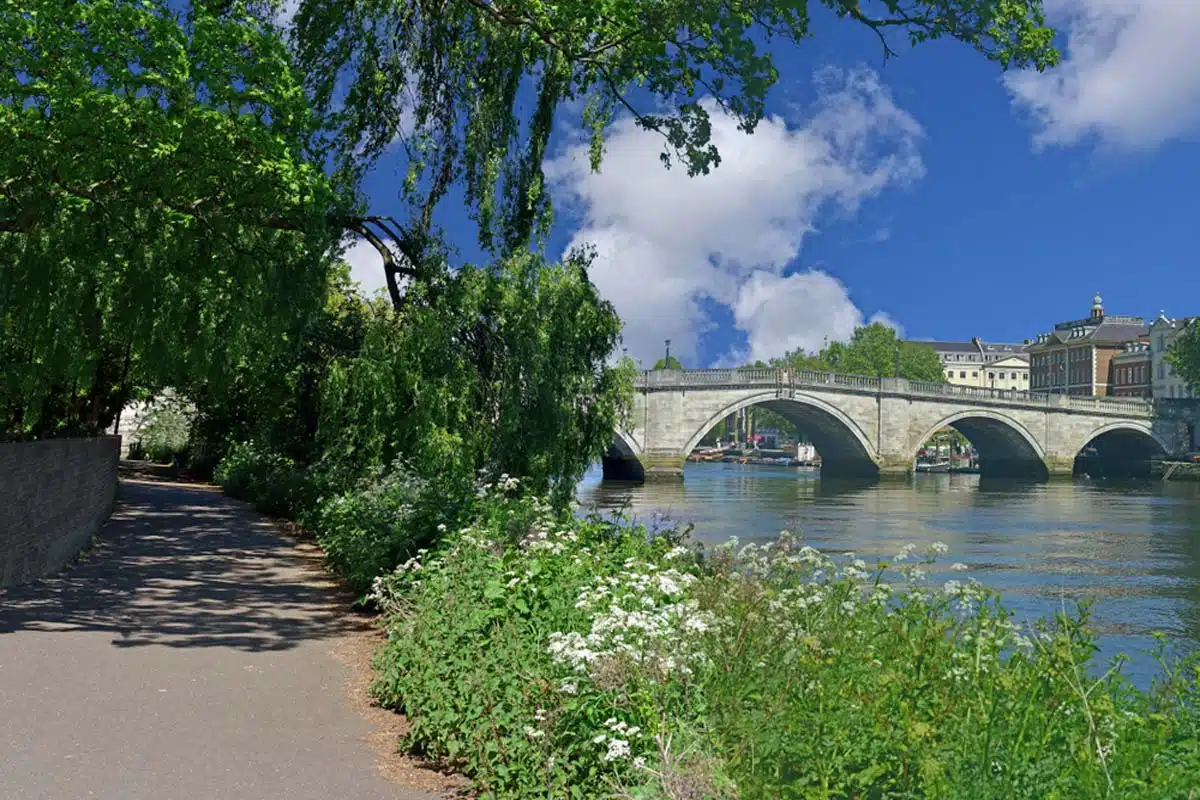 You can't visit London without sailing down the River Thames. The stunning blue waters are a marvel in their own right, so it only makes sense that you'd want to hop on a clipper or opt for a city cruise down the river to enjoy the sites.
What can you see from the boat? Well, there are honestly so many things to see in London on one of these iconic rides – everything from the Shard to the Houses of Parliament.
Consider going on an unforgettable cruise from Westminster to Greenwich that includes commentary on famous passing landmarks.
Visit Westminster Abbey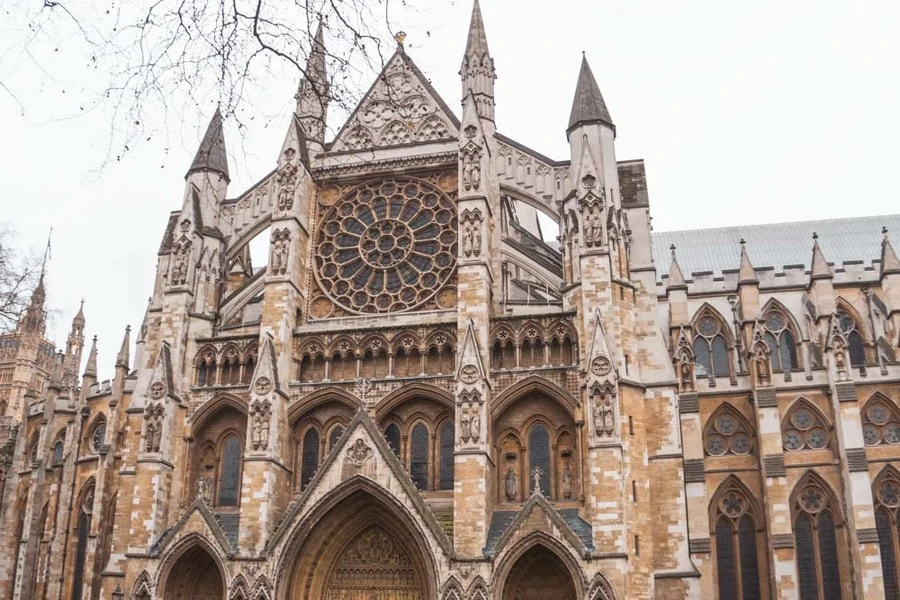 When you think of London, your mind likely drifts to the iconic Westminster Abbey – the home of royal celebrations, coronations, weddings and more. The stunning architecture of the Abbey is incomparable on its own, but going inside is a must.
Explore the fantastic history and displays, like the poet's corner, detailing memorials for your favourite poets and writers like Charles Dickens or Shakespeare. You can even see the coronation chair and the royal tombs.
All you need is a Westminster Abbey entrance ticket, and you are free to explore this phenomenal location.
Cross Tower Bridge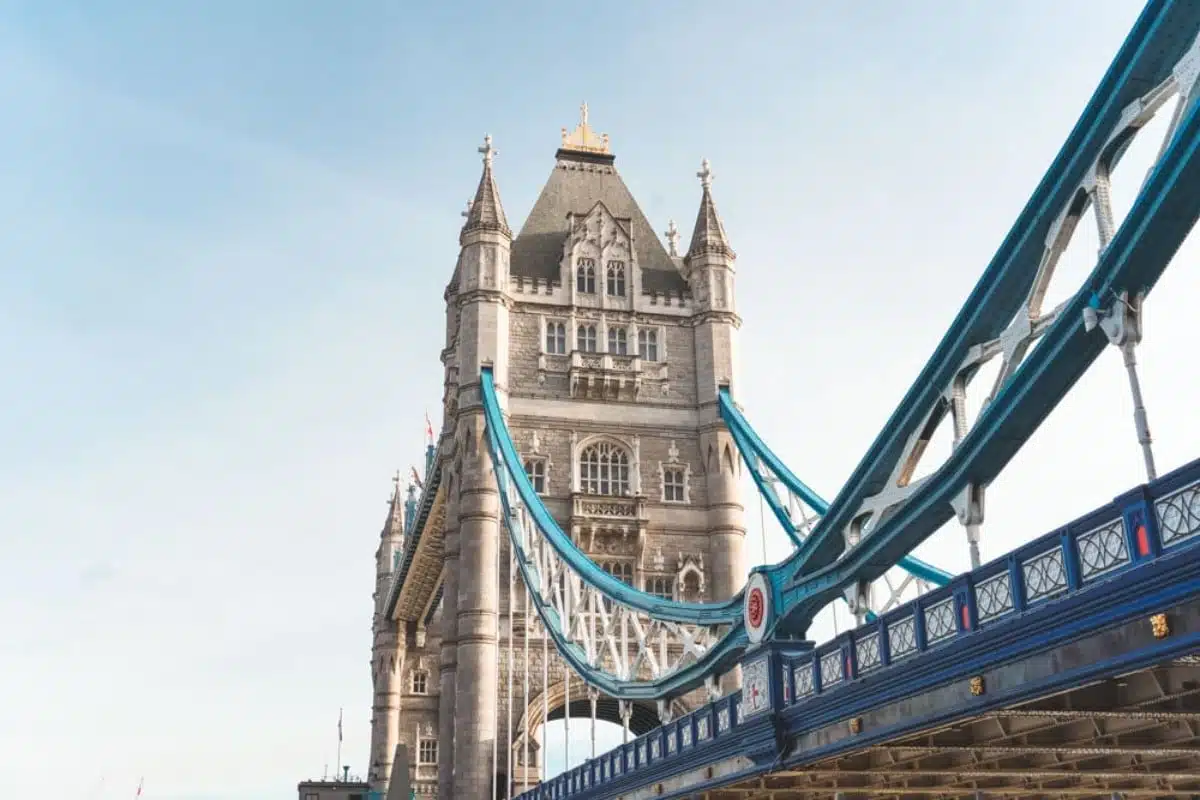 There's no use delaying the inevitable – book that Tower Bridge entry ticket and see what the hype is all about.
Visiting Tower Bridge means more than just walking across it – you can take a deep dive into the inner workings of the bridge and see the bascule chambers and engine rooms responsible for the iconic bridge lifts.
Or, if you aren't interested in that stuff, you could just walk across and enjoy the breathtaking views. The glass floors allow you to get some of the best views of the city and the Thames below.
Top Tip: Check the times for bridge lifts the day before you go, especially if you want to witness it in action.
Unique Things to See & Do in London: Hidden Gems That Are Off the Beaten Track
Visit Tate Britain or Tate Modern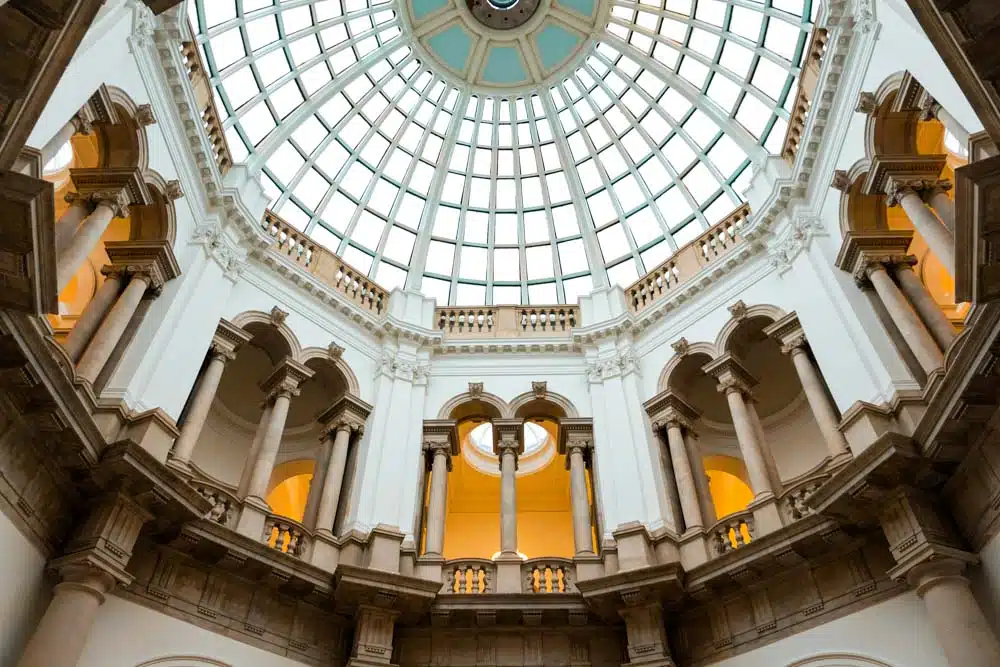 When I think of what to do in London, I think of visiting one of my favourite locales – Tate Britain. Not only is admission free, but inside is over 500 years' worth of historical art pieces and history.
Tate Britain is more for that mainstream artwork, which is quite impressive, but if you want something a little more quirky and contemporary, then you should visit Tate Modern. Here, there is a focus on more international art pieces and designs.
No matter which one you decide to visit, there is plenty to peruse at your leisure. If anything, you should see both – getting both sides of two incredible displays and perspectives of artistic voices.
Explore Covent Garden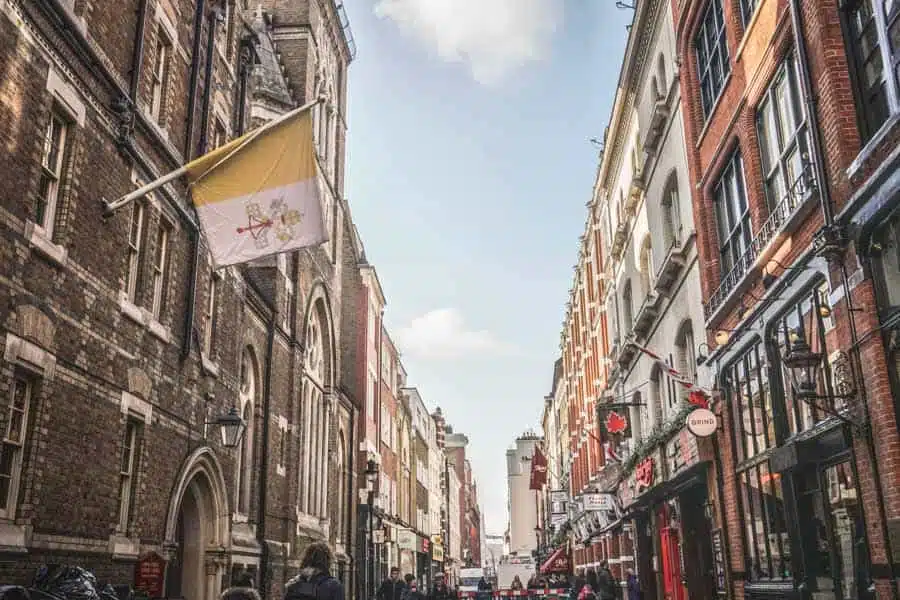 Covent Garden is one of my favourite places in the entire city. It has a mixture of everything you could want: museums (London Transport Museum is a fave), theatres, markets, restaurants – the list goes on.
Covent Garden Market is one of the most recognisable features of the location. Though, you could easily spend an entire afternoon wandering around the nearby streets.
If you're heading there in the evening, you've got plenty of bars to choose from – Blame Gloria, Upstairs at Rules and Frenchie are a couple of my top picks.
Or, perhaps live entertainment is more your cup of tea? Then book an evening at the Royal Opera House.
Top Tip: Head to the nearby Seven Dials Market to grab lunch in one of the coolest places in London.
Hang Out in Shoreditch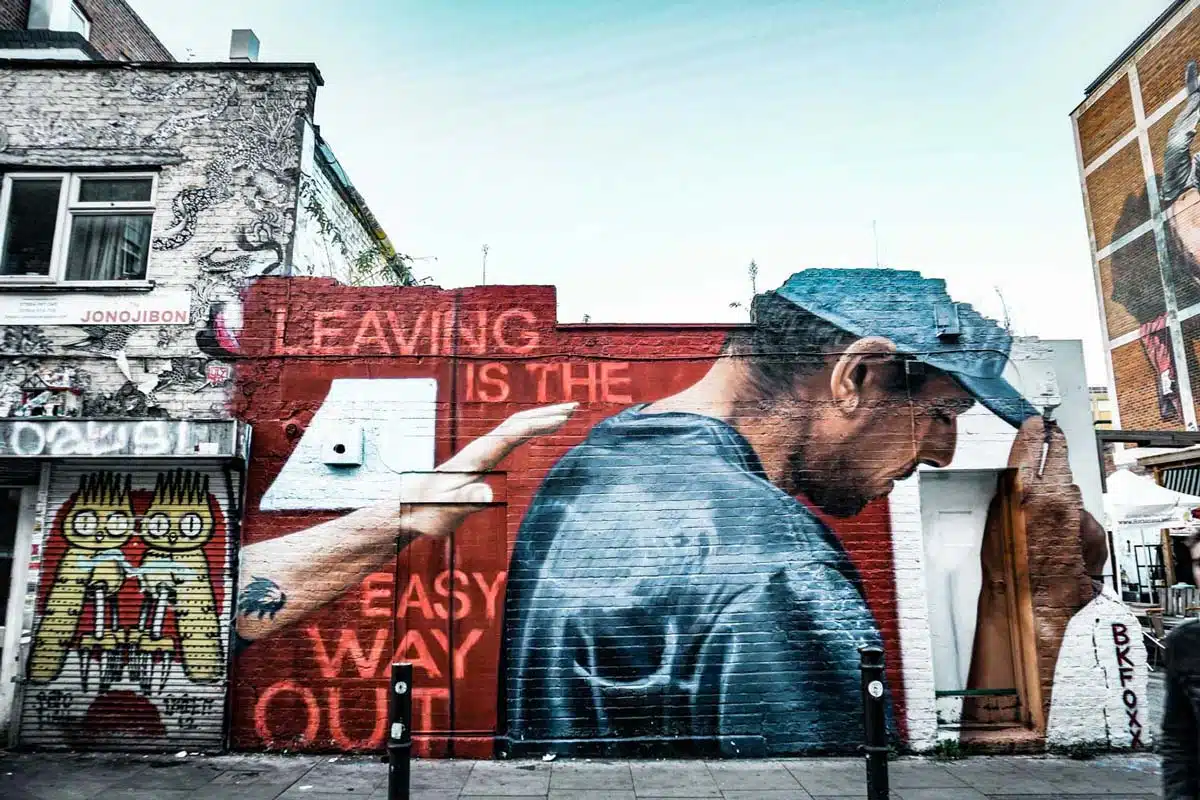 Shoreditch is one of those hidden gems that many have tended to dismiss in the past. But there is so much more going on here than meets the eye. For starters, the street scene is incredible.
If art isn't your vibe, you could always pop by one of the cocktail bars and food locales to grab a drink and a few bites. Also – have you ever wanted to go on a street food tour? Now's your chance.
Along the way, you can visit many markets to grab a few keepsakes from your trip. And if you feel like partying, visit one of the popular nightclubs and listen to some live music while you dance the night away.
Visit the National Gallery or National Portrait Gallery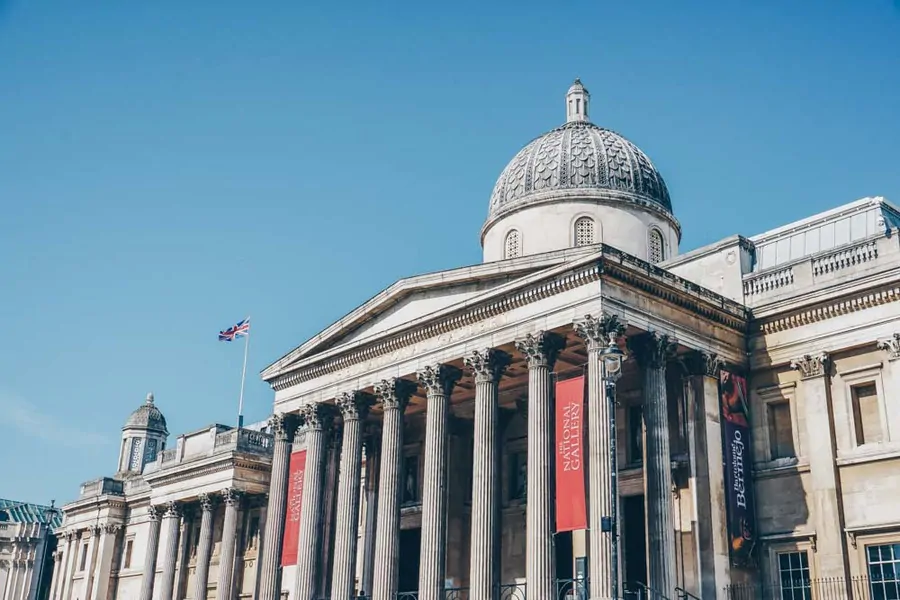 Calling all art lovers – the National and National Portrait Galleries are ready for you. If you travel to London, you must visit these marvellous locations.
Catch a glimpse of the fantastic art displays at the National Gallery and the National Portrait Gallery, which are frequently on rotation. Thousands of paintings on display depict gorgeous colours, forms, feelings, and histories of Europe.
If you want an in-depth experience, take an official National Gallery highlights guided tour to learn more about world-renowned exhibitions and artworks.
Visit the British Library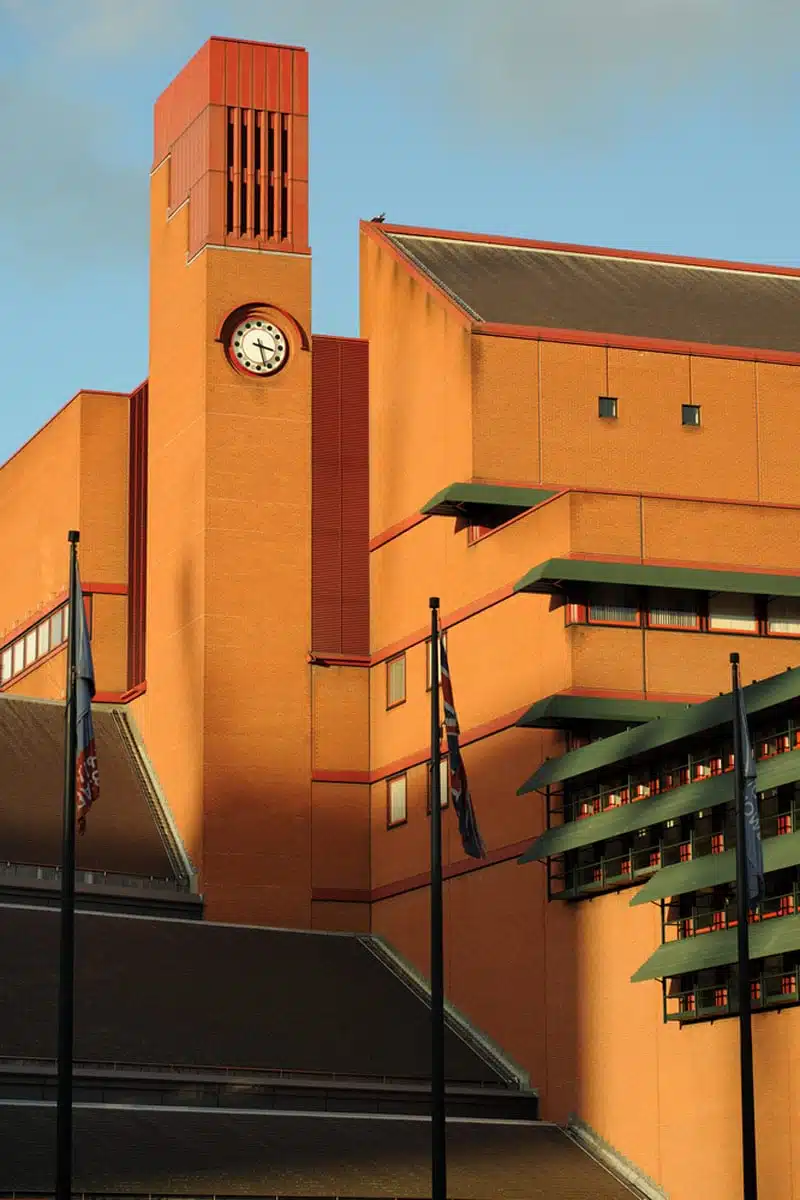 Finding non-touristy things to do in London is challenging, but this hidden gem fits the bill. You might be thinking, "a library isn't very exciting, is it?" Well, hold that thought. For the academic bookworms among us, the British Library is a must-see.
The British Library has over 170 million items, including books, journals, digital recordings, manuscripts, drawings, and more.
You can even see the desk Jane Austen used to write her world-renowned novels. Apart from the permanent showcases, there are several temporary displays throughout the year, so you'll likely catch something new and exciting.
Top tip: Don't forget to take a peek at the beautiful St. Pancras station next door.
Things to Do London: Practical Tips for Your Trip
Where Should I Stay in London?
You can read my full guide to where to stay in London – but here are some top recommendations.
Tower Hotel London (Mid-Range)
If you're looking for accommodation that's set smack-bang in the centre of all the action, this hotel is for you. The Tower Hotel boasts incredible views of Tower Bridge and the flowing River Thames.
The Ritz London (Luxury)
Nowhere does luxury quite like The Ritz. This 5-star spot is everything you need and more – especially if you want to feel like royalty. The intricate, gold-gilded suites are just the cherry on top of the – very bougie – cake.
Recommended Tours in London
Things to do in London: Map
Things to do in London: Read Next