Think it's all been there, done that? Go and explore these cool places in Singapore – there's always more to discover.
Ask anyone what they know about Singapore and you get a very wide variety of answers. It's the place where chewing gum is banned, the namesake of a potent cocktail, it's got that crazy infinity pool.. Oh, and it's humid.
There's more to Singapore than first meets the eye. Singapore is evolving into one of South East Asia's hottest destinations. It's the perfect place to mix business and pleasure. Or pleasure and pleasure. Whatever tickles your fancy…
Here are 18 cool places in Singapore to get you started on your next adventure.
Coolest Things to do in Singapore: Go Street-Art Spotting in Haji Lane
It's illegal to graffiti in Singapore without proper permission, so street art in Singapore can be a bit thin on the ground.
Haji Lane (otherwise known as Singapore's heartland of all things cool) boasts an impressive collection of street art. Bright, colourful and distinctive, the street art is a very good reason to put Haji Lane at the top of your list of cool things to do in Singapore.
Once you've had your fill, pop into the myriad of cute boutiques dotted along the street.
Coolest Places in Singapore: The Colourful Houses on Koon Seng Road
Just look at those colours. Enough said.
Singapore Cool Places: Go Green at The Gardens by the Bay
Singapore is often nicknamed "The Garden City". In a city full of parks and green spaces, The Gardens by the Bay still stand out. The gardens are best known for the 18 huge futuristic-looking super-trees that stand tall within the development. It also features the world's largest greenhouse and an extensive lake system.
The environmentally-friendly gardens make for an interesting jaunt (brimming with Instagram opps too). We highly recommend a trip.
Unique place in Singapore: Chill out on Sentosa Island
Sentosa Island is the pleasure seeker's paradise: the home of beaches and blue skies. It's basically another world for those looking to escape the hustle and bustle of the city.
Only a short drive from the city, Sentosa Island gives you beaches instead of highways, resorts instead of sky high hotels and a more laid back way of looking at things. The name Sentosa means peace and tranquillity in Malay – we couldn't say it better ourselves.
Chilling out doesn't get much cooler than the AZZURA Beach Club. This restaurant, bar and club rolled into one is a great spot for a few sundowners and a chance to scope out Singapore's hipper and sleeker crowd.
Cool Places in Singapore: Stargazing at the Science Centre's Observatory Dock
Stare out into the night sky and marvel at the stars at The Science Centre's Observatory. Singapore's position near the equator means that stargazers can peek at constellations in both the northern and southern hemispheres. Check out their website and time your visit to coincide with one of their public talks. It's never too late to learn something about the night skies.
Singapore's Most Interesting Area? Discover Tradition on Pulau Ubin
Island life is not restricted to Sentosa. Pulau Ubin is almost completely off the tourist trail. It's one of the few places in Singapore that has almost completely escaped the urban sprawl. The island's traditional kampongs (villages) are a reminder of what the whole of the state used to be like.
There are no real sights to see, apart from the Chek Jawa Wetlands (see below). Pulau Ubin's charm lies in its unhurried potential for discovery. Rent a bike or don some sturdy walking shoes and set off along trails through coconut groves, rubber plantations and mangroves. Or just laze on any of the countless small, uninhabited beaches.
Local folklore has it that the island was created when a pig, elephant and frog challenged each other to a race. Whoever lost the race would be turned into stone. None of the three reached the coastline. The pig and the elephant were turned into Pulau Ubin and the frog into Pulau Sekudu to the south.
Even though it's only 2km from the coast of the city and a ten-minute boat ride, Pulau Ubin is like another world.
Get Close to Nature at the Chek Jawa Wetlands
At low tide, you can take the short walk (on boardwalks) from the southern tip of Pulau Ubin over to the Chek Jawa Wetlands. This relatively small area contains six different ecosystems; coastal forest, mangroves, sandy shore, rocky shores, seagrass lagoons and coral rubble, therefore visitors can see a huge diversity of flora and fauna that is no longer found on the elsewhere in Singapore.
A Dose of Culture at The Asian Civilisations Museum
The Asian Civilisations Museum is an enlightening way to spend an afternoon: it looks at the different Asian societies that make up the majority of Singapore's population. Covering an impressive 14,000 square metres, the exhibit ranges from China to India and the rest of South East Asia and profiles their unique influences through a series of 11 galleries. It's also home to a great cafe – one of Singapore's best museum dining spots.
Marvel at the Architecture in Kampong Glam – The Muslim Quarter
Chinese and Malay culture are not too hard to find in Singapore. The Muslim Quarter or Kampong Glam, however, is a unique concentration of the state's Islamic population. The Sultan Mosque is Singapore's largest mosque and the best example of Islamic architecture in the area.
Elsewhere in the quarter, the Old Palace of Sultan Hussein Shah, the 17th Sultan of Johor, is an intricately designed landmark. The Palace combines traditional Malay designs with a Palladian colonial style. The building is now home to the Malay Heritage Centre – a museum of Malay culture and society.
Indulge in a Spot of Shopping on Joo Chiat Road
The popular Joo Chiat Road is a renowned shopping destination in Singapore. The site of the old Changi market (now the Joo Chiat Complex), this has long been one of the shopping hotspots in the city.
Joo Chiat has benefitted from the government programme of protection and restoration of the old pre-war shops and buildings. As a result, the elaborate buildings facades are among some of the best preserved colonial architecture in the city.
Shops here are eclectic and unpredictable – there are old furniture shops selling beautiful wares well worth the extra bother of shipping, Chinese herbal shops and endless cheap and tasty eateries. Kim Choo Kueah Chang in Joo Chiat Place sells the city's favourite Bak Chang, glutinous rice dumplings stuffed with sweet or savoury fillings and wrapped in a lotus leaf.
As another one of Singapore's entertainment districts, the area around Joo Chiat is a lot of fun – however, visitors should beware that it's one of the city's late-night unofficial red light districts. Looking for more to do in that vicinity? The charms of Little India are not far away.
And Even More Shopping on Bugis Street
Shopping in Singapore doesn't have to mean monster malls with arctic air conditioning and stuffy salespeople as many locals and tourists seem to prefer. The reformed area of Bugis Street is a much more enjoyable and diverse experience.
The area was epitomised in Leonard Cohen's song 'Boogie Street' as it used to be famous for night-walkers and transvestites. Now it's more noticeable for its markets, which are a bargain hunter's paradise.
Get Wild at Singapore Zoo
You're never too old to go to the zoo. Singapore Zoo is justifiably billed as one of the world's most spectacular zoos. There are more than 3,600 animals from over 160 species, including baboons, tigers, white rhinos, various species of monkeys, tigers and elephants.
The enclosures are created to resemble the animals' natural habitats as closely as possible, with waterfalls, rock formations, trees and streams dotted around them, and offer visitors the next best thing to seeing the animals in the wild.
Even more unusual is the Night Safari that takes place next door. As many animals are naturally nocturnal, seeing them in the daytime doesn't offer the same experience. The Night Safari, by contrast, is an unmissable opportunity to see the animals at their liveliest and runs every day from 7pm to midnight.
Go to an Event at Esplanade – Theatres on the Bay
Esplanade – Theatres on the Bay showcases the modern fusion of various cultural heritages through its interesting programme of concerts, plays and performances. The iconic buildings have been likened to the eyes of a fly, but its most popular association is with the Singaporean fruit the durian, due to its spiky exterior.
Even if you don't manage to buy tickets for an event (some of the more popular ones sell out months in advance), it's worth taking a stroll to the buildings to see them at night, perched on the delta of the Singapore River.

Explore the Chinese and Japanese Gardens
The Chinese and Japanese Gardens are one of Singapore's most underrated sights – the verdant parklands are laid out in ancient northern Chinese and Japanese styles and dotted with picturesque lakes and rivers that are crossed via quaint bridges.
The parks were built in the seventies to stop the Jurong district from becoming completely industrialised. Head to the seven-storey Ru Yun Ta pagoda, the highest point within the gardens, for an unmissable birds eye view. Don't miss the Bonsai Garden, with its collection of over 2000 bonsai trees.
Indulge in Peranakan Food at Lau Pau Sat Hawker Centre
Traditional Peranakan cuisine fuses traditional Chinese and Malay flavours and cooking styles to create dishes such as pepper crab, chilli crab and laksa (noodle soup with mixed seafood, fishcake and sambal).
While there are endless high-market restaurants offering well-presented, tasty versions of these dishes, the best places to try them are often the local hawker centres where you can also find Singaporean vegan food too. They combine excellent value for money with an irreplaceable authenticity of experience. Lau Pau Sat Hawker Centre is the pick of the bunch, and well located not far from the central business district and Raffles Hotel. Dinner is served until the late hours.
Eat Mod Sin Cuisine at A Noodle Story
Don't be put off by the queues, the food at A Noodle Story is worth it. Their "Singapore-style" ramen was awarded the Bib Gourmand in last year's Michelin Guide Singapore.
Perfectly cooked noodles are coated in chilli oil and accompanied with char siew pork, wontons, a crispy prawn, onsen egg and some spring onion. Sound good? It is. Plus the presentation is on-point too.
Have Brunch at House at Dempsey
Singapore is something of a dab hand at brunch, so it takes some work to stand out from the crowd. Luckily for us, House at Dempsey's brunch is something special. Set in the old colonial military barracks, House at Dempsey serves up our favourite meal in style.
Dine like royalty on the Luxe Eggs Ben, a souped up version of the old brunch classic. Forget plain old hollandaise and ham, this version comes with duck confit, mustard paprika hollandaise and is topped with an oat crumble. Rather go for something a little bigger?
House at Dempsey's famous one-metre sausage should do the trick (admittedly, it's supposed to serve a group of four). Whatever you choose, we're betting you won't have any complaints.
Down a Cocktail at Employees Only
Like many expat hubs, Singapore certainly knows how to have a good time. If you spent your downtime bar-hopping, you'd be going for a very long time. Head down to Employees Only for your Prohibition-style fix. Employees Only serves up a mean cocktail in a brooding speakeasy setting – grab a table (if you're lucky) and work your way through specials such as the EO Gimlet, a tart concoction made with Perry's Tot Navy Strength Gin and lime cordial.
Go out in Clarke Quay
In recent years, Clarke Quay has emerged as an after-dark entertainment hotspot. The Quay spans the area between Coleman Bridge and Clemenceau Bridge.
An area that was once dilapidated and increasingly empty warehouses has been transformed into the destination for live music bars, salsa clubs, wine bars, jazz clubs, cocktail joints, pubs, and vast nightclubs for the more energetic. Tongkang Colonial Bar and Restaurant is located on a Chinese light-boat moored on Clarke Quay – the gin-focused cocktails are among the best in Singapore.
Singapore has evolved over the last few years into the kind of destination that anyone can have a good time in.
So, there we are – 18 cool places in Singapore. However many times you've been to Singapore, no two visits are the same – it's beauty lies in its constant evolution and capacity for constant discovery.
Cool things to do in Singapore are always popping up in new places, allowing you to explore new things.
A hotel with robot room-service for example or the Chestnut Nature Park. You just have to know where to look.
Got any suggestions? We'd love to hear them. Otherwise, check out this itinerary for four days in Singapore.
Looking for where to stay in Singapore? Marina Bay Sands of course.
---
Looking for More Asia Tips and Guides?
Check these out…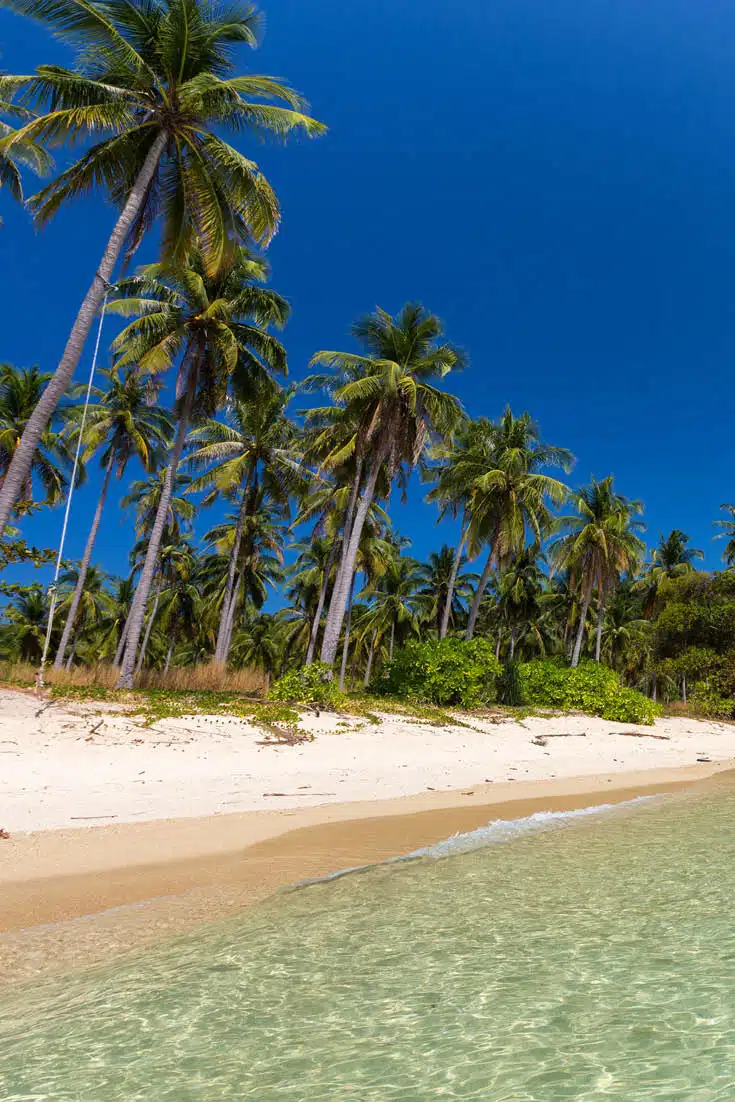 Brilliant Southeast Asia Travel Itineraries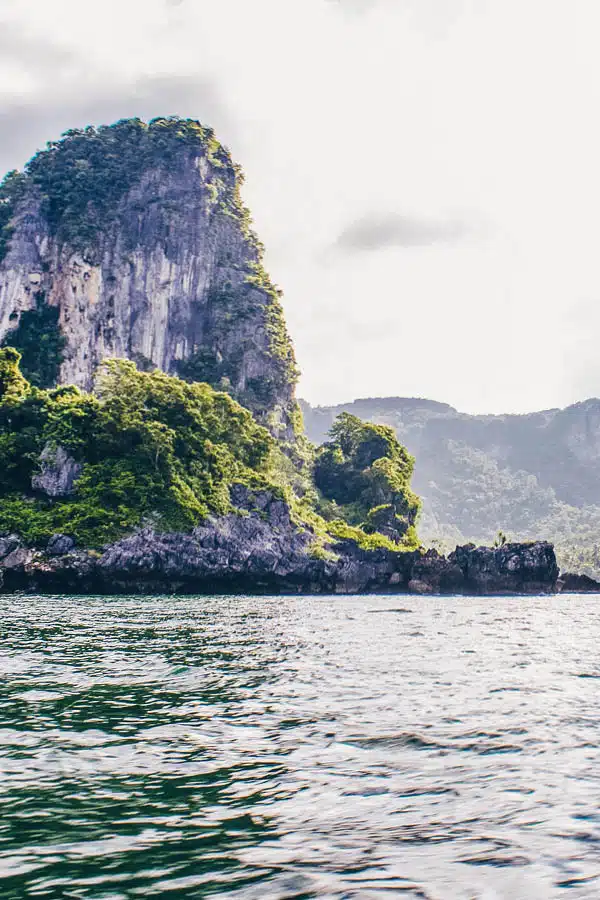 Cool Things to do in Thailand