Los Angeles, it's ON. Looking for the coolest things to do in Los Angeles? Here's how to rock your travels to the City of Angels, California style.
Cool Places to Visit in Los Angeles: The Sights
The Broad
The Broad is hands-down L.A's coolest museum – it opened in 2015 and has been blowing up LA's Instagram ever since.
Yayoi Kusama's Infinity Mirrored Room has to go down as one of the most photographed artworks of all time. The seemingly endless LED light display is striking and bold and has had LA natives and visitors flocking to the museum in droves.
Other artworks include pieces by Basquiat, Jasper Johns and Ellsworth Kelly.
Make sure you book your ticket well in advance, the standby line is notorious for its long wait times (but also the friendly crowd).
LACMA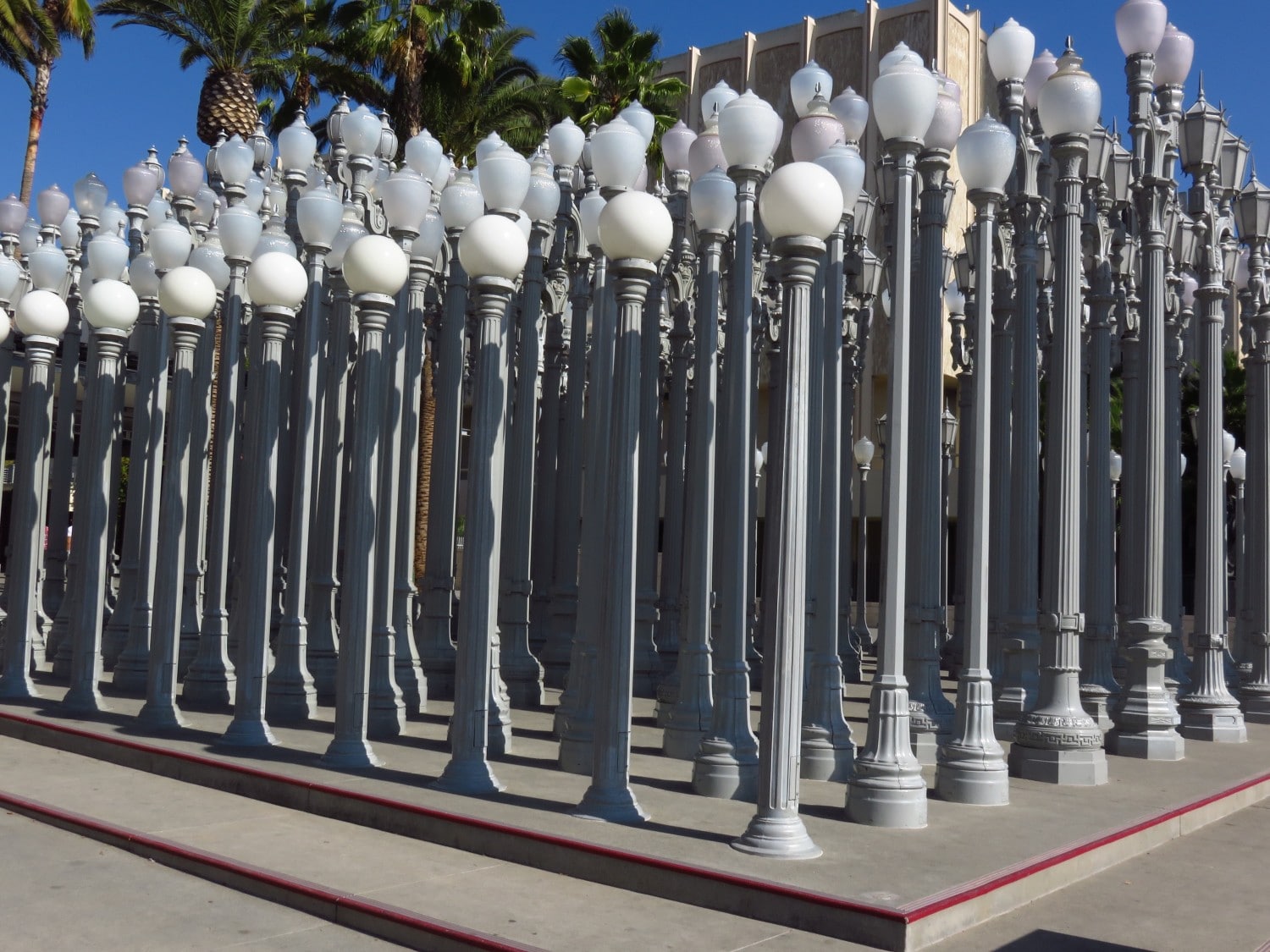 So, you've seen Chris Burden's Urban Light exhibition. You know, the one made up of 202 street lamps staged outside of the entrance to LACMA, but this museum is more than just a one trick pony.
LACMA is actually home to several museum buildings housing LA's most impressive collections of art.
Browse the different buildings, each home to a different collection.
Our favourite is the Ahmanson where you can spot works by the likes of Picasso, Mondrian and Kandinsky, but coming across a visually arresting and totally unheard of piece of art is one of LACMA's biggest thrills.
Venice Beach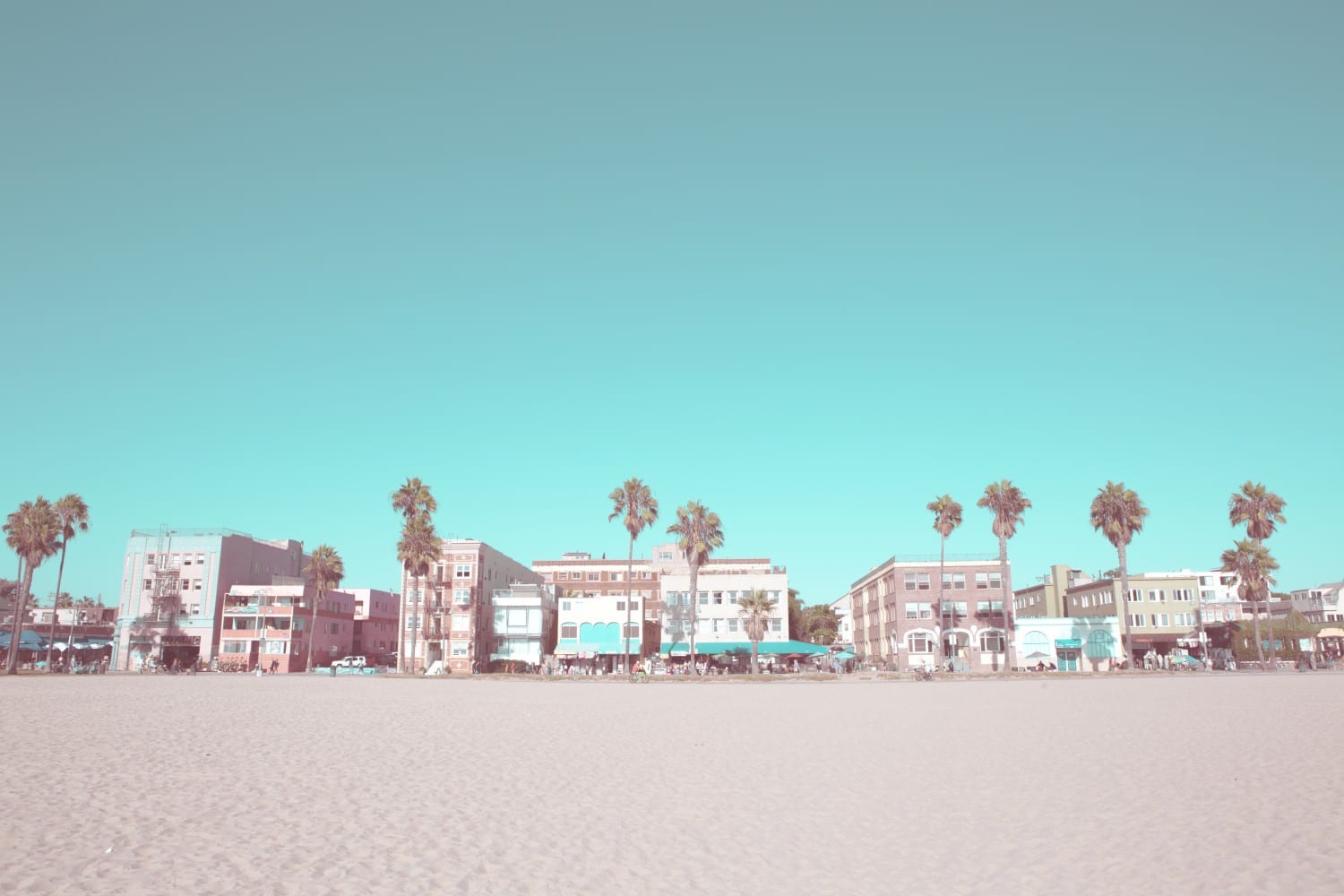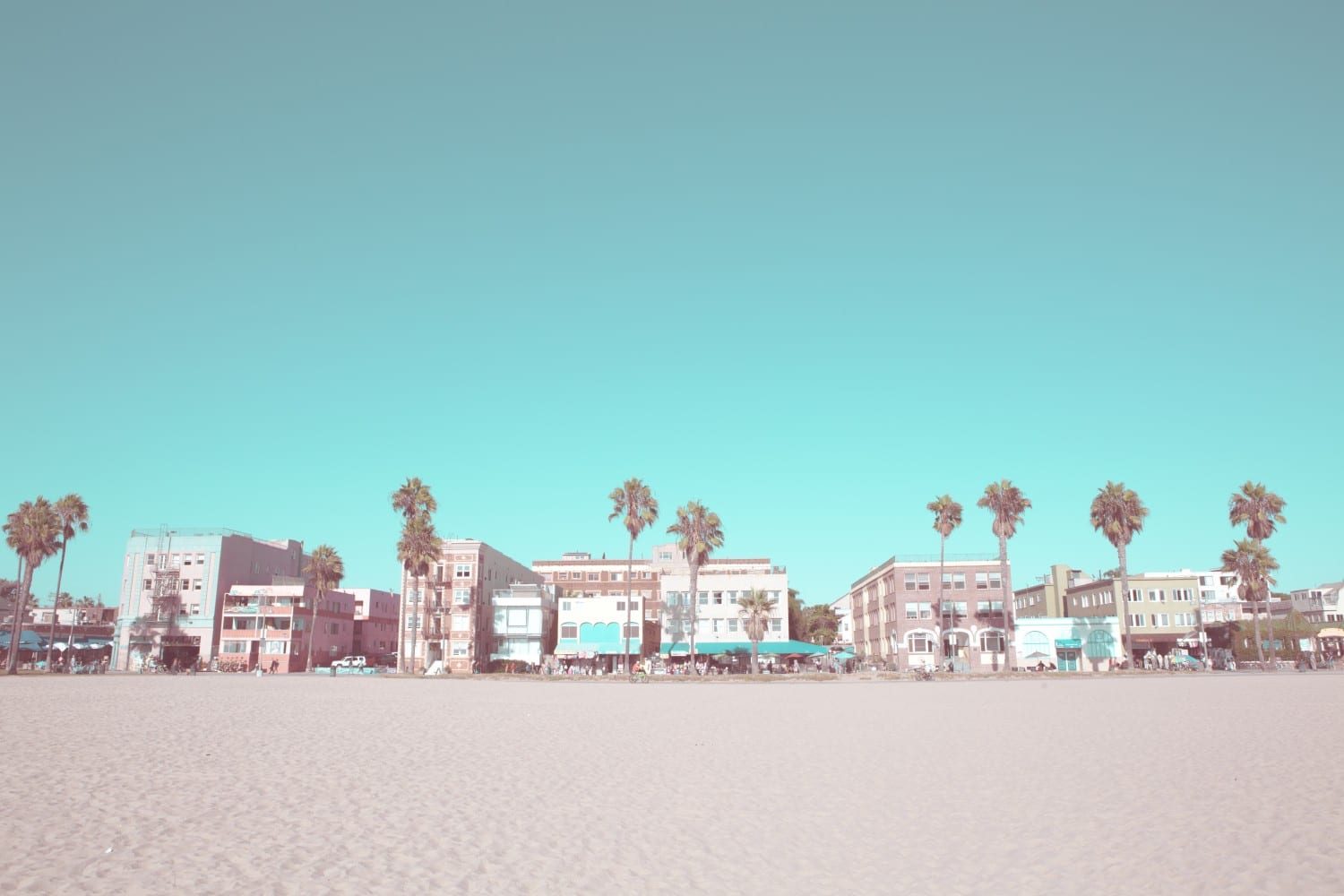 Muscles flexing, people prancing and everyone embracing their inner weirdo – welcome to Venice Beach – one of California's must-see spots.
Walking along the Venice Boardwalk is a step into the void. You never quite know what you're going to come across but you know it's going to be just so Venice Beach.
Surfrider Beach
Come on, you can't come to LA without at least trying your hand at surfing the swells and we couldn't write a piece on cool places in Los Angeles without including at least one surf spot.
Where better to try it than at the aptly-named Surfrider Beach?
Perfect swells make Surfrider Beach a sweet spot for Los Angeles' surfing community. If you're not convinced, watch the action from the adjacent wooden pier.
Griffith Park & Observatory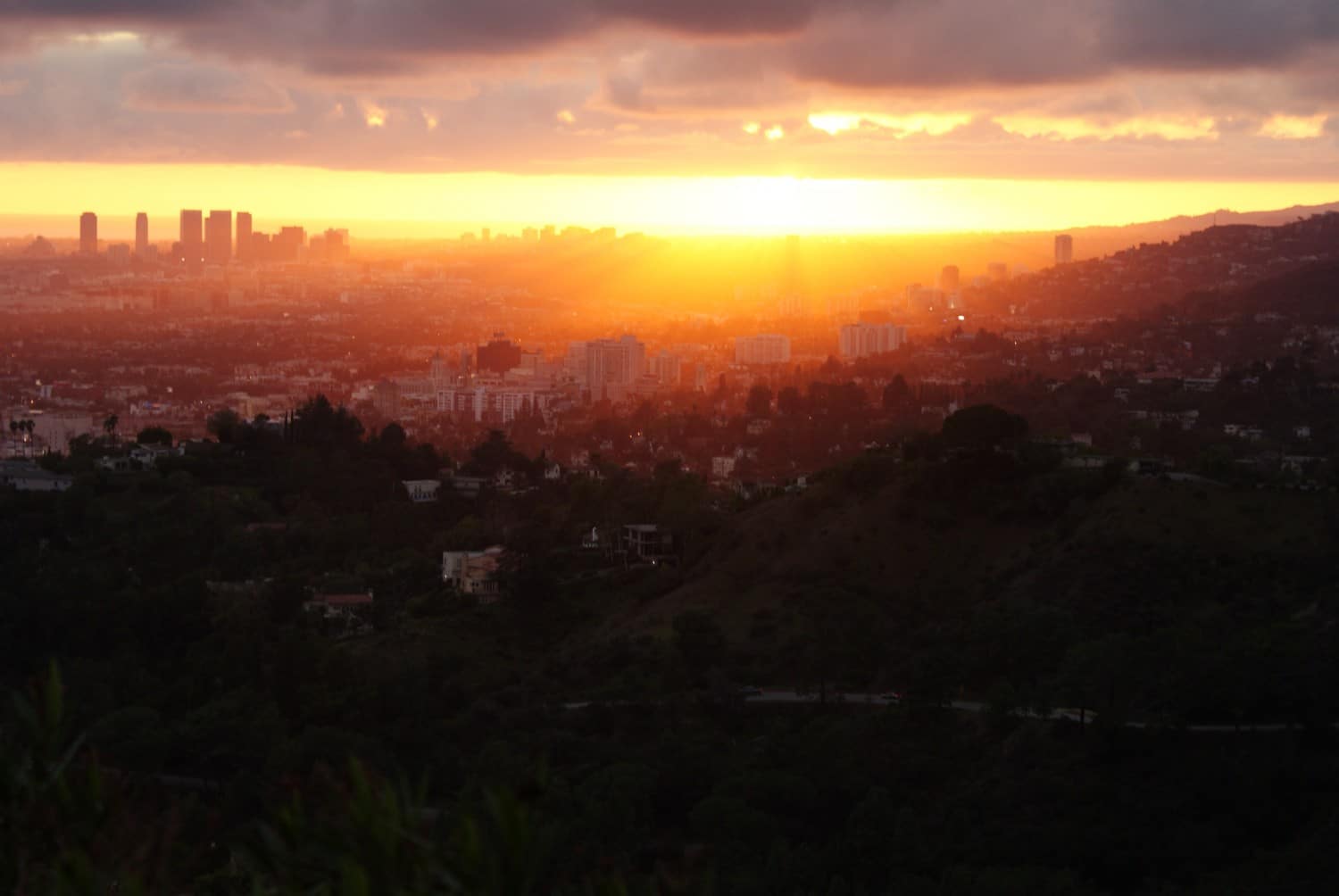 Looking for a spectacular view of Los Angeles? Look no further than Griffith Park – the largest municipal park in LA and the best place to watch the sun setting on the City of Angels.
There are mountain biking and hiking trails galore and an extra bonus in Griffith Observatory, where you can spy through telescopes, explore the exhibits and see live shows in the planetarium.
The Hollywood Sign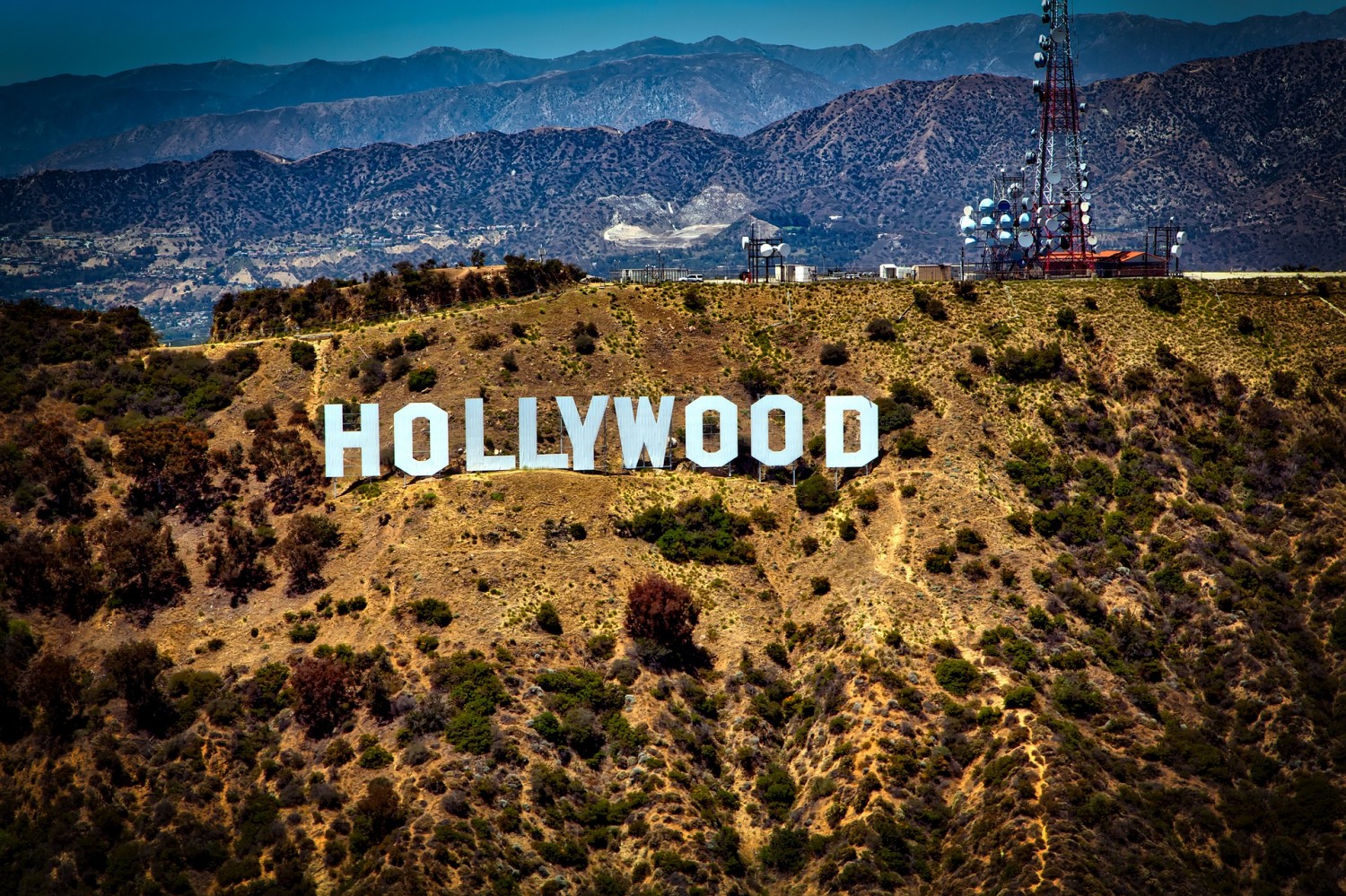 The Hollywood sign is one of the most iconic places in LA – how many times have you seen it in films and on the TV?
Now it's time to get up, close and personal – you can hike to a number of instagrammable spots in LA, close by for that must-have Hollywood selfie, or take the easy route and snap one from the nearest road.
Sandstone Peak
Sandstone Peak is the highest point in the Santa Monica Mountains and the 6.1 mile-long Mishe Mokwa Trail is a must-do for outdoors lovers looking to get out of the big smoke.
Don't worry – it's not too strenuous. Expect dramatic vistas and photo-opps galore in return for your efforts.
Love the great outdoors? There are so many national parks in the US to explore – Joshua Tree is an easy trip from from LA.
The LA River
It might not be as famous as LA's beaches but the LA River is one of the city's secret summer hotspots.
From May to September, the local authorities open up two areas of the river (The Elysian Valley and the Glendale Narrows) to walk, boat and fish in. Kayaking might not be the first thing you think of when you think of Los Angeles but it's the perfect way to spend a sunny afternoon.
Mulholland Drive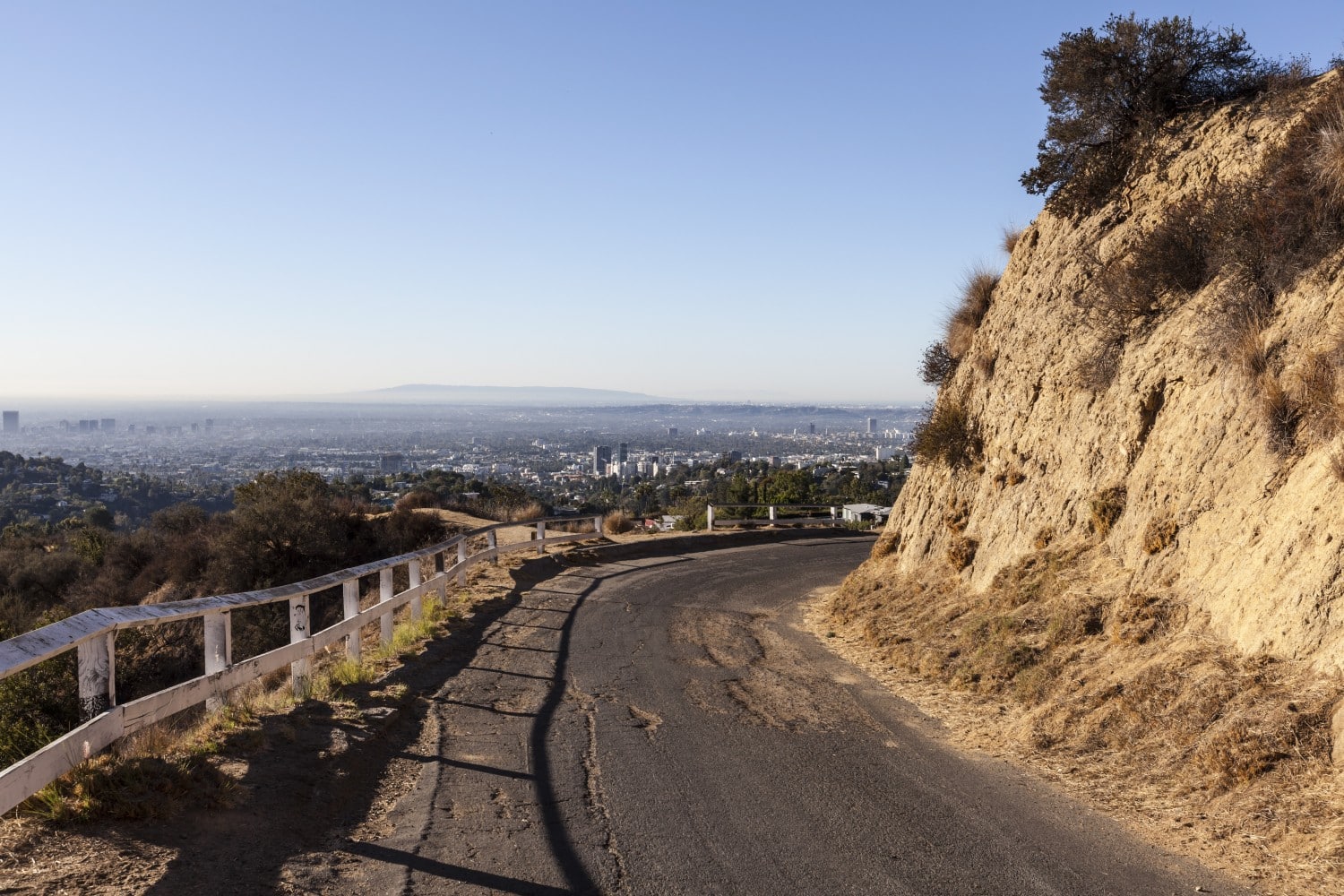 No, not the famous David Lynch film, we're talking about the most scenic drive in LA.
Drive west to make the most of the Valley views, which include stopoffs overlooking the Hollywood Bowl, Universal City, the Hollywood sign and Stone Canyon.
California Institute of Abnormalarts
The California Institute of Abnormalarts is a museum of oddities that also doubles as a bar and a concert venue and might just win the prize for being the weirdest place in the city and certainly one of the hidden treasures in Los Angeles.
Freak shows are the norm, and exhibitions range from the curious to the downright bizarre.
Anyone who was traumatised by Stephen King's IT might want to give the mummified clown corpse a miss.
Visit if you dare.
Echo Park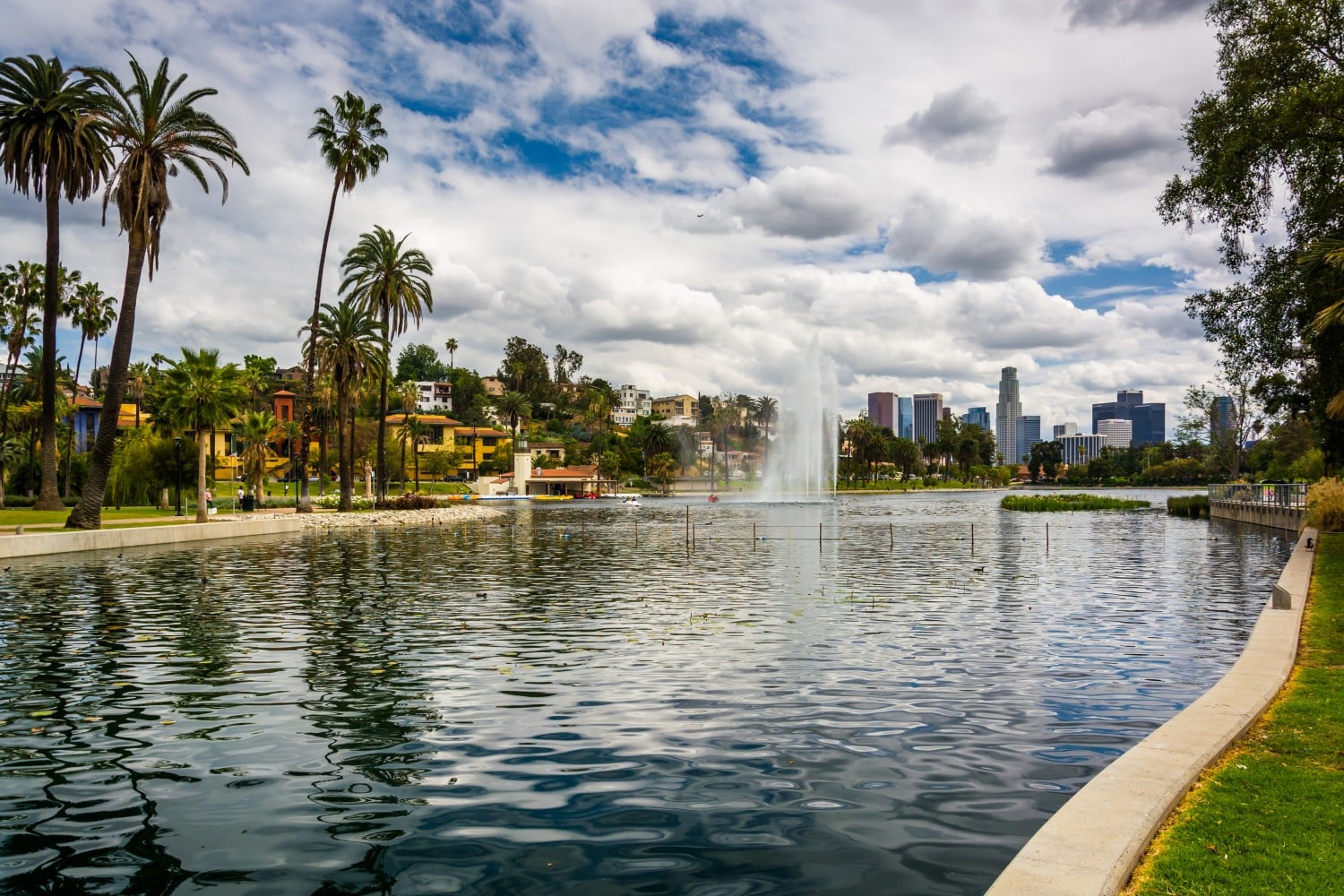 Echo Park's residents have been claiming the title for Los Angeles' coolest neighbourhoods for a few years now.
Check out what all the fuss is about and take a stroll around the too-cool-for-school Echo Park.
Echo Park Lake is worth a trip in its own right – lush foliage and flowers surround the large lake where you can take a turn on the pedal boats. Alternatively, fuel up at Beacon – the park's stellar all-day dining cafe.
Hollywood Forever Cemetery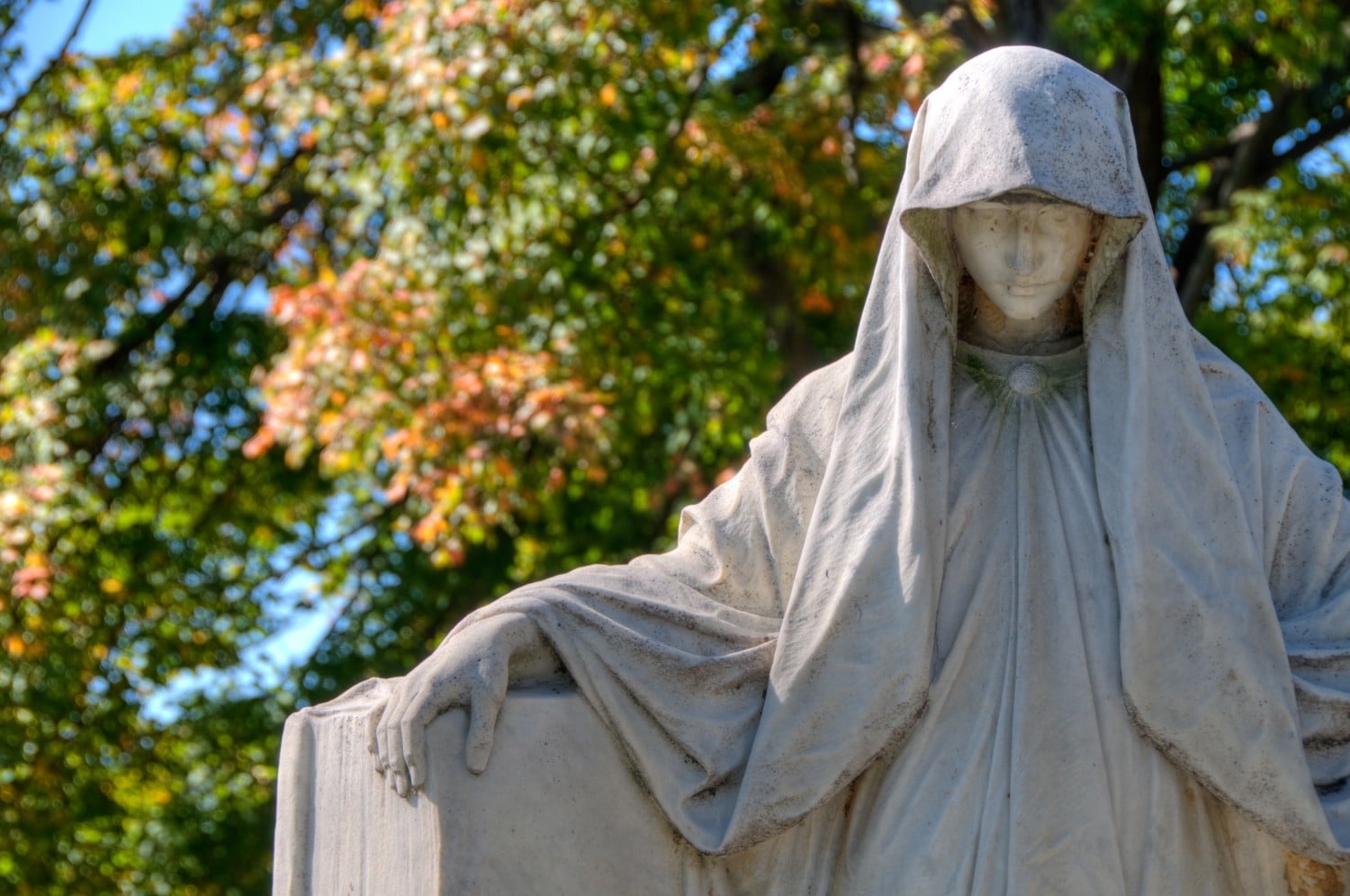 Many of the who's who of Hollywood past are buried in the Hollywood Forever Cemetery, a trip to which makes for an interesting if a slightly macabre day out.
So maybe it's a weird thing to do in Los Angeles but who cares? This is the city where weird is really wonderful.
Take a guided tour, or use the cemetery's map to visit the graves of Hollywood movers, shakers and stars such as Jayne Mansfield, Douglas Fairbanks, Jonny and Dee Dee Ramone.
Descanso Gardens
Who said Los Angeles was all grit, grime and cars?
The Descanso Gardens is one of the secret spot in Los Angeles that locals head to when they want to soak up some calm vibes in an urban oasis.
The so-called "gardens" also feature streams, a Rosarium, a lake, a bird sanctuary and, of course, some beautiful planted displays.
Descanso is also home to the largest camellia collection in the USA – something to tick off your bucket list.
Street Art in Downtown LA
Downtown LA has blossomed in recent years into a hotbed of artistic talent and is one of the best places to spy out street art in Los Angeles.
At the centre of it all is Bloom Square, the meeting point of Traction Avenue and East 3rd St and a regular hotspot for some of the hottest street art in the city.
If we had to take our ultimate pick for cool places in Los Angeles, Bloom Square would be it. Not sure where else to go?
LA Art Tours run a downtown LA street art tour to tell you everything you need to know.
Coolest Places to Eat
Roscoe's House of Chicken and Waffles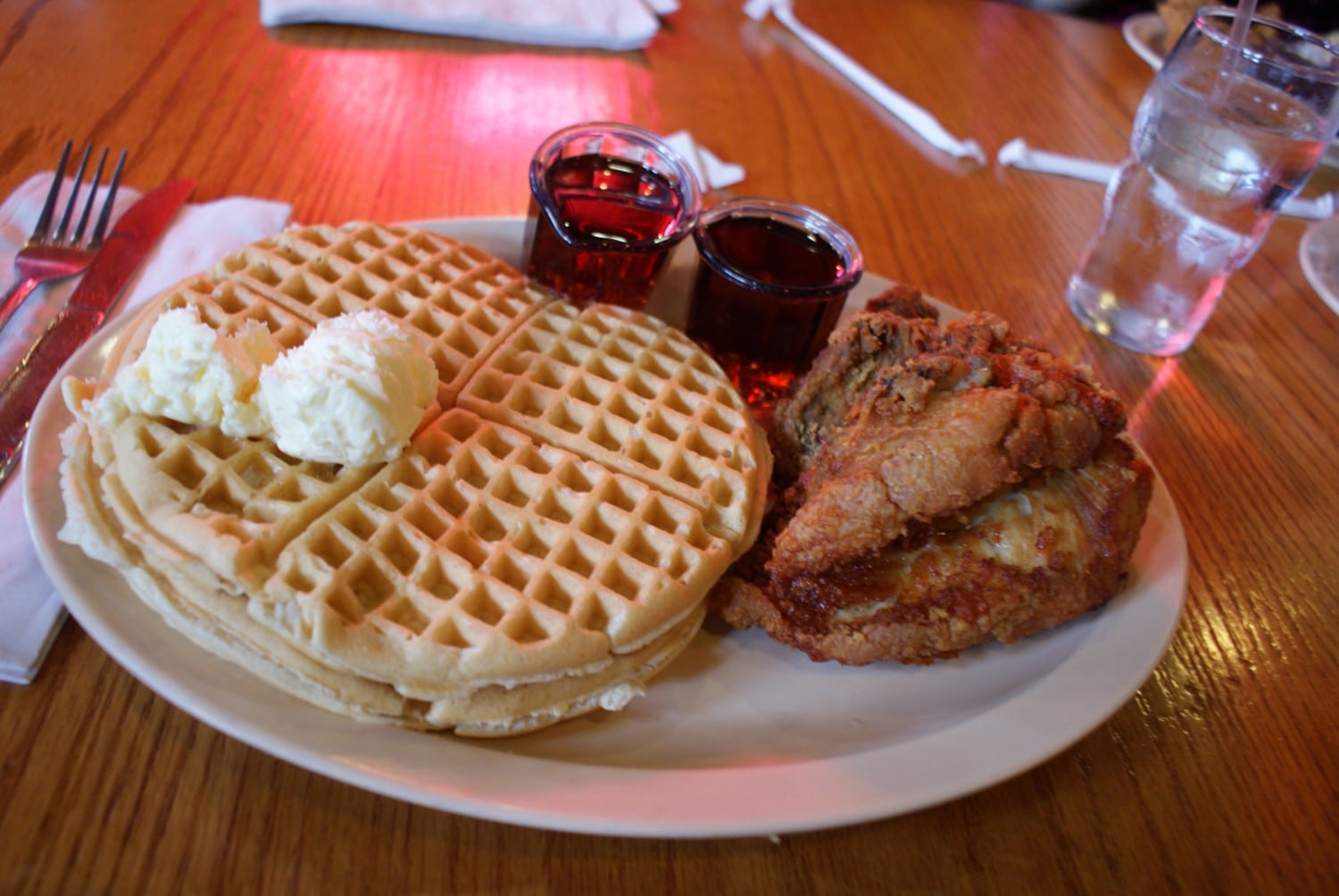 If you love fried chicken, you need, we repeat, need to get yourself down to Roscoe's House of Chicken and Waffles.
This fried chicken spot has been doling up the good stuff since 1975. Don't question the combo until you've had it… healthy it is not, heavenly it is.
In-N-Out
You can't walk two paces in LA without coming across a cult burger place in the making. None will match the reverence devoted to LA's biggest burger brand, In-N-Out.
Consistently rocking out super-fresh tasty burgers to thousands of punters, In-N-Out is something LA is very proud of.
It would be a real shame not to give it a try. Visit the original branch in Baldwin Park for extra brownie points.
Gjelina
Gjelina became an overnight sensation when it opened it's farm-to-table Californian cuisine restaurant in Venice in 2008 and has been pleasing the punters ever since.
The west-coast style menu boasts organic ingredients, simply prepared for maximum effect.
Undeniably cool but still down to earth, this is definitely one of LA's must-try restaurants.
Intelligentsia Tea & Coffee
If you're one of those people that are convinced that "coffee is just coffee" we dare you not to rave about one of Intelligentsia's carefully crafted brews.
There are three Intelligentsia outposts in LA but for us, the pick of the bunch is the Venice branch on Abbot Kinney.
Hustle for a seat (it's always full) and then indulge in a coffee that will blow your socks off.
Intelligentsia is one of those places that knows it is one of the cool places in Los Angeles, and plays up to it on a constant basis, but we love it anyway.
Philippe's
When it comes to Philippe's all you need are three words: French Dip Sandwich.
What is this crazy-devilry you ask? A french roll, filled with a meat of your choice and then dipped in a delicious gravy.
Sometimes the simple ideas really are the best ones – we've never heard anything but rave reviews from other diners and when you give it a try, you'll understand why.
Sprinkles
Cupcakes on tap. Doesn't it sound too dreamy to be true?
Well, it kind of is and kind of isn't.
Sprinkles operates an (exceedingly good) cupcake bakery during the day and then (wait for it) has a cupcake ATM outside for 24/7 cupcake indulgence.
Late night cupcake cravings will never have to go unsatisfied ever again.
Drinking and Nightlife – Cool LA Hotspots
Frolic Room
Sure, we all like to be a little fancy from time to time, but then again, there's nothing like an out-of-control night in a dive bar to make you feel like #lyf.
Look, Frolic Room has been getting Los Angeles down and dirty in a mildly classy style since the 1930s, who are you to resist?
Citizen
A considerable number of steps up from the previous entry, Citizen is Beverly Hill's acceptably cool, yet still impeccably swish bar and restaurant.
Beverly Hills has a bit of a reputation for being a pretty, rich but ultimately boring part of town but Citizen is (quietly) shaking it up, along with some of the finest cocktails in the city.
The Smell
A non-profit arts organisation that has been showcasing the hottest music on the LA scene since 1998? Sign us right up.
The Smell is a creative space run by volunteers to help foster the next generation of musicians.
You'll probably never have heard of the acts but you never know, you might just find your favourite new band down there.
Coolest Places to Shop
Undefeated
Sneakers are king at Undefeated.
This trainer-lover's mecca has been letting loose the coolest styles seen on the LA streets for over 15 years and shows no sign of stopping anytime soon.
Pick up a pair of customised treasures or shop their hot-to-trot street and sportswear.
RTH Shop
RTH Shop excels in well-crafted and artisanal clothing and accessories with a good dash of vintage thrown in too.
If you're going for the modern Americana-meets-Coachella look, there is no place better to start. Owner Rene Holguin has curated a much-loved shopping experience that shouldn't be missed.
The Piece Collective
The Piece Collective's cool exterior has been featured on Instagram more times than you've eaten a slice of bread.
Luckily for everyone, the interior is just as exciting, with an assorted selection of clothes, accessories, jewellery and homewares from independent designers and makers around the world.
---
Plan Your Trip to Los Angeles
There you have it, the coolest things to do in Los Angeles. Are you ready to plan a kick-ass trip?
Cool Spots to Stay in Los Angeles
The Mondrian Los Angeles
One of the city's coolest hotels, expect quirky decor, bright colours and a pool that's made for people-spotting and lazy afternoons with a cocktail.
Mama Shelter Los Angeles
The LA outpost of this up-and-coming brand is guaranteed to impress with its wow-worthy views (particularly from the rooftop bar – the place to be seen in town), cool rooms and lively atmosphere.
---
Looking for a step by step guide to the city? This four days in Los Angeles itinerary ticks all the boxes or, if you are venturing further – you should check out this list of unmissable places to see in California.
If it's your first time to the USA, you might also want to check out this handy guide to things you should know before you travel to the US.
Of course you can't go to LA without trying to spot a celebrity or two. Check out this guide to spotting celebrities in Los Angeles.
Thinking of heading on a West Coast USA road trip? I've written a full guide to planning the perfect trip, complete with an easy-to-follow itinerary packed with unmissable stops, viewpoints, things to do and places to see during your adventure. View Complete Guide.
Like this? Save and share on Pinterest!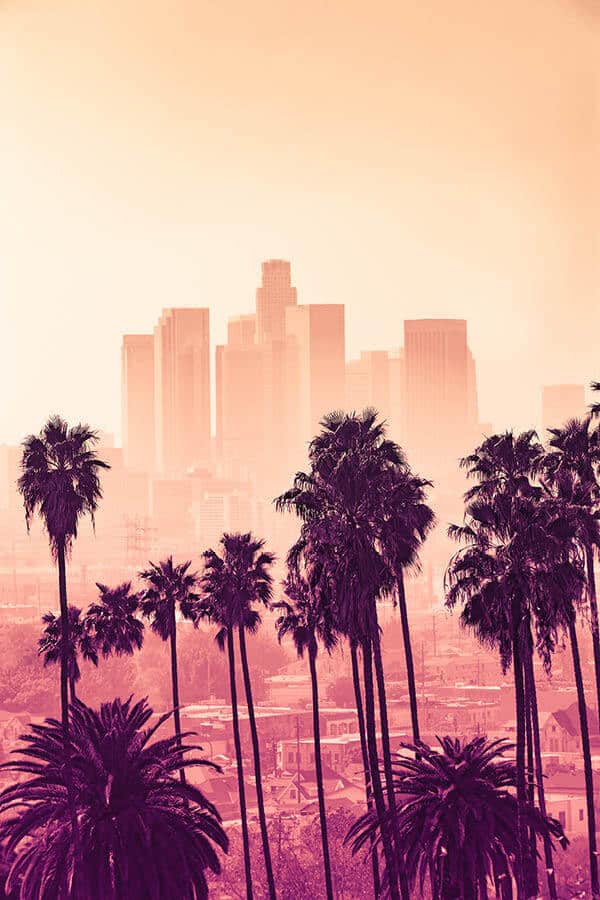 Looking for More USA Tips and Guides?
Check these out…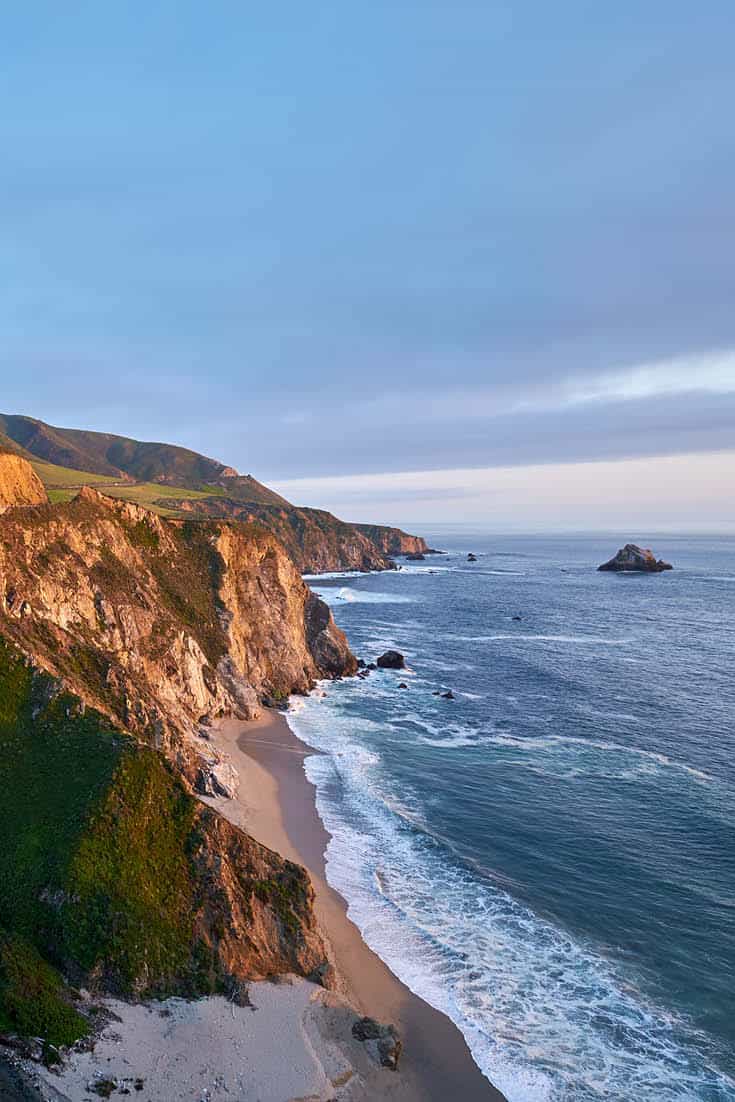 The Ultimate West Coast Road Trip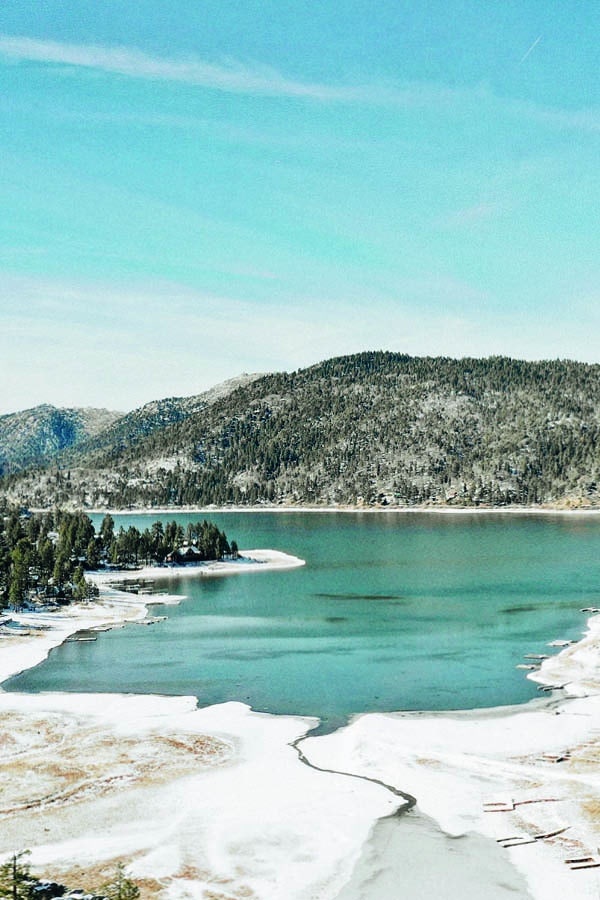 The Best Road Trips from LA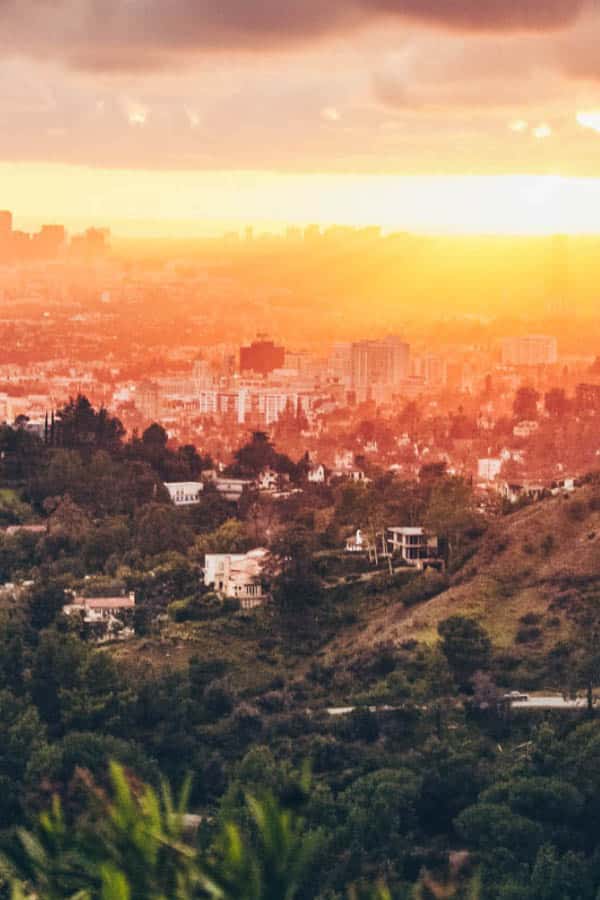 Brilliant Things to do in Los Angeles