Looking for your next island escape? The Crane Barbados stands on the island's wild Atlantic coast. With a pink sand beach and full-service hotel apartments, it's the perfect location for your beach holiday in Barbados.
The Crane has been welcoming guests to Barbados' east coast since 1870.  We think it's safe to say that they know a thing or two about how to ensure that guests have the best possible stay.
From full-suite rooms to private pools, award-winning cuisine and stellar service, there's no detail that has been overlooked in the grande-dame of the island's hotel scene.
The hotel may no longer be the 18-roomed hideaway that it was in the past, but as it's expanded to the 260-rooms you find today, it's lost none of what made it so special and popular in the first place.
It was the last day on the island, we were due to fly back to the UK a few hours later.
As I watched the sun rise over the Atlantic ocean, gradually changing the water's hue from a murky black to a swirl of pastel pinks and yellows in the tropical heat I reflected on how much I would miss Barbados, more specifically The Crane.
---
Need holiday inspiration? Here are the most affordable holiday destinations for your luxury trip.
---
Crane Beach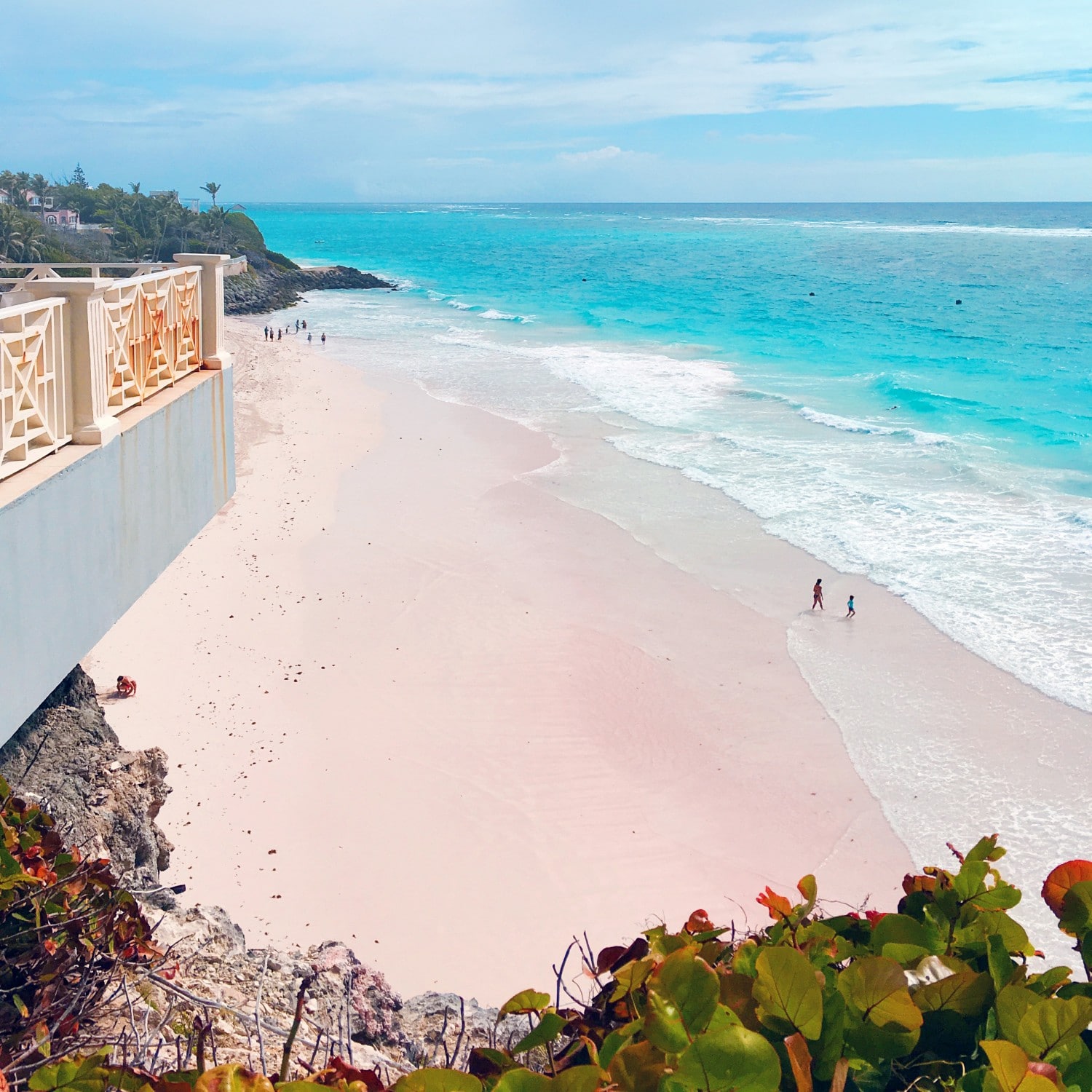 What's not to love about the Crane Barbados? The beach alone is beautiful enough that you'd be happy settling into a tent for a week just so you could wake up to that view every day. Pastel pink from the coral limestone that makes up the island's terrain, Crane Beach is often named as one of the best beaches in the world. You can see why. Luckily, you don't have to camp to appreciate that view: you can stay in one of the island's best hotels instead. The Crane sits on top of a limestone cliff overlooking the beach (which you access by lift from the main property).
Past Meets Present
The Crane Barbados's unique heritage is always present: guests can still stay in the original 18th-century villa that was turned into a hotel to cater to the well-off travellers who frequented Barbados's shores. While the original rooms have all of the expected mod-cons, they also still have the old coral-limestone walls and traditional decor to transport guests back in time.
Outside of the villa, the other all-suite rooms are spread out over a number of buildings. Though it can be a bit confusing trying to navigate your way between them (at least if you refuse to use a map as I did), the hotel's large area allows it to feel spacious and spread out – something that's rare in properties with a large number of rooms and high occupancy rates.
A Sense of Space
In fact, if I could choose one word to describe The Crane Barbados it would be space. Rooms are large, with a separate living room, bathroom and kitchenette. Ground floor apartments have private pools (ours looked straight out to the ocean, you couldn't ask for a better view), while those on upper floors have private terraces. In an increasingly cramped world, having the space to relax and get away from it all is a real luxury.
A Luxury Escape
Of course, you could spend every day splashing around in your private pool, whilst admiring the view and only coming out to reapply sunscreen and dry off in the sun (who am I kidding, that's exactly what I did for a few days) but The Crane has a full suite of restaurants and leisure facilities for you to explore.
Of all the restaurants, my pick was the fine-dining Bajan restaurant L'Azure, thanks to the delicious cuisine and (more) stellar views from the restaurant terrace. Local ingredients are used to make traditional Bajan dishes such as spice-rubbed pork loin with plantain chutney and green beans and served up in a formal fine-dining setting.
Less ornate but no less tasty was The Grove Bar & Grill hidden away in a cool palm grove behind the beach. What's better than cooling down from a spell on the beach with an ice-cold cocktail and some barbecued food straight off the grill?
Those wanting to work up a sweat can do so in the hotel gym (I looked, but didn't touch – the lure of the pool was too strong) or on one the hotel's tennis courts (much more civilised). Of course, there are a number of pools where you can give your muscles a work out or bag one of the cute floats and have a much less strenuous time. Whichever way you choose to spend your time at The Crane, you're pretty much guaranteed to come away thinking that it's the perfect island getaway.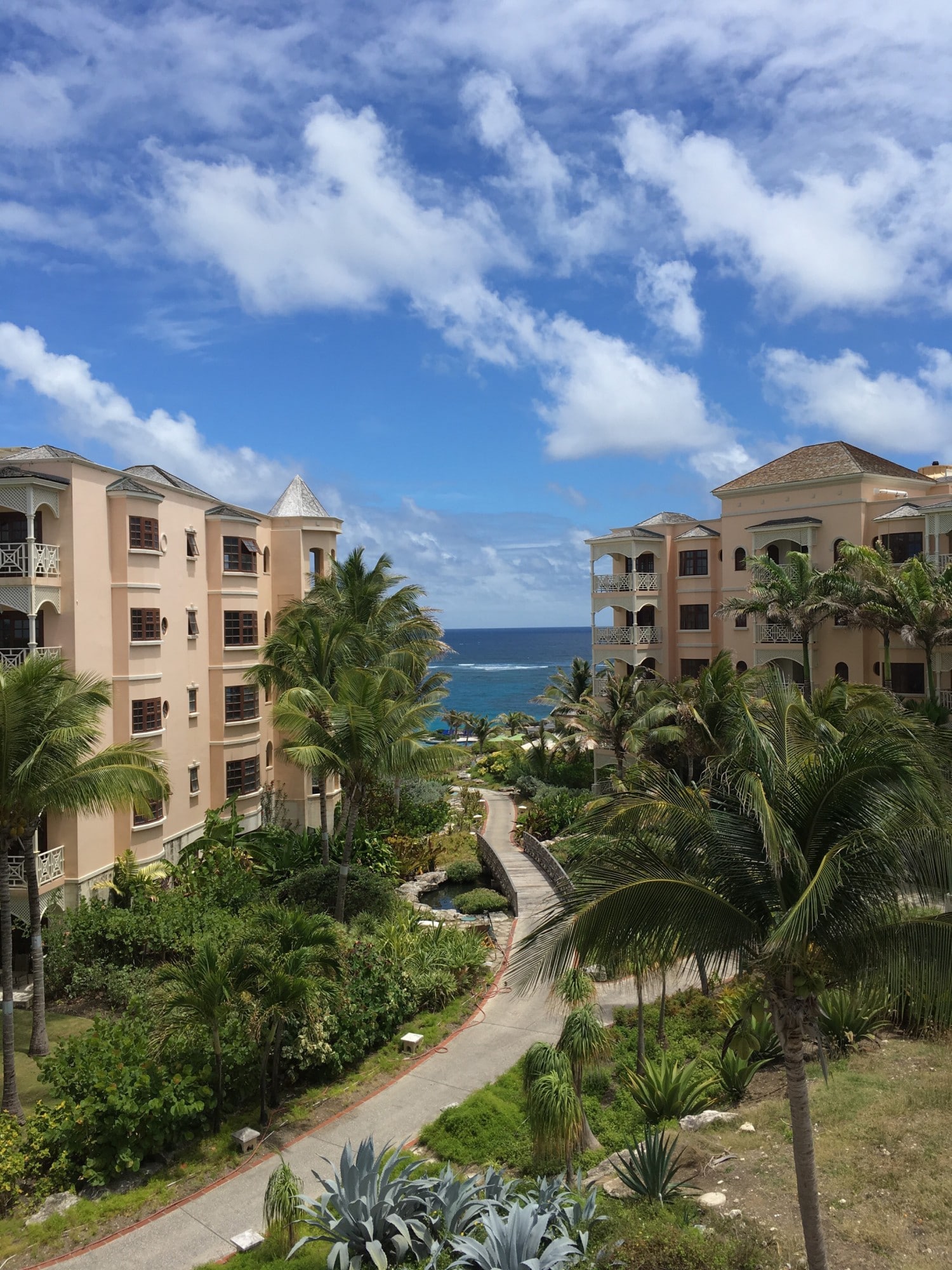 A Home Away from Home
The sun rose. I sat down on the lounger with a book in hand and reflected how quickly the hotel had begun to feel like home. The casual routine I'd slipped into so easily was going to come to an abrupt end in a few hours when we'd get into our taxi to go to the nearby airport. Still, there is always time for another trip, and when that happens, The Crane will be at the top of my list. Cheers to that. 
The Crane, St Philip, Barbados, West Indies
Tel: +1 (246) 423 6220
---
Looking for more Barbados hotel inspiration, here's our pick of the best luxury hotels in Barbados.
---
Love this? Save and share on Pinterest.

GET THE DISCOVERIES OF MAGAZINE
Get your free copy of The Discoveries Of's digital magazine. Unmissable travel destinations and inspiration to fuel your wanderlust. Straight to your inbox.