Looking for the best places to travel in September? The good news is that there's no shortage of stellar destinations worldwide, but this handy guide highlights the cream of the crop.
The perfect seasonal transition month across both hemispheres, September stealthily flies under the radar for most travellers. But it would be a huge mistake to overlook this month for your next trip.
In fact, September is one of my favourite times to travel thanks to warm (but not blistering) weather, fewer tourists, and plenty of celebrations.
Read on to discover where you need to be booking a holiday in September.
Best Places to Travel in September
Ibiza, Spain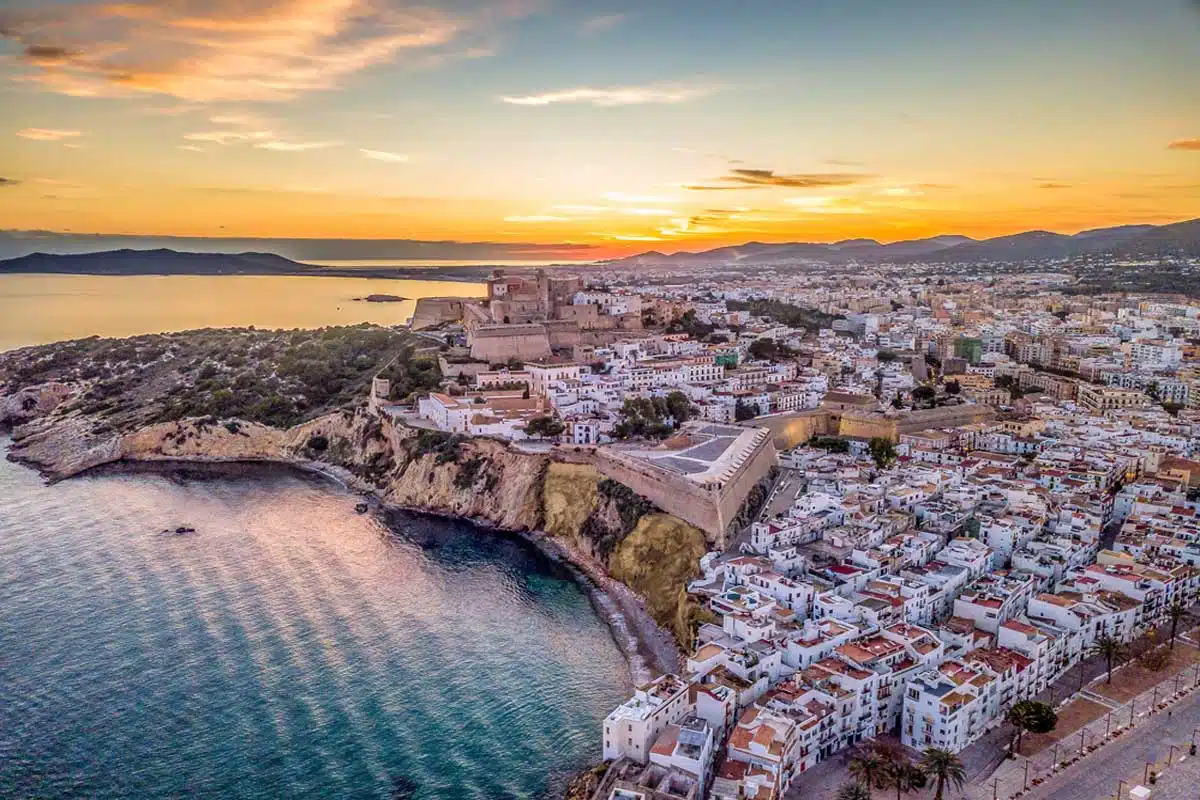 Where better to kick off this guide than in Beefa? Ibiza is the third largest of Spain's Balearic Islands and a global destination for party animals and beach lovers.
September is the perfect month to visit as the season slowly changes from summer to winter. Beaches, restaurants, bars, and clubs start to quiet and with many of the large numbers of annual visitors leaving the island shores, prices drop across the board.
How to Get There: Direct flights to Ibiza by RyanAir, Iberia, and Vueling Airlines are the best way to reach the island.
Check flights on Skyscanner
Where to Stay: Six Senses Ibiza
Iceland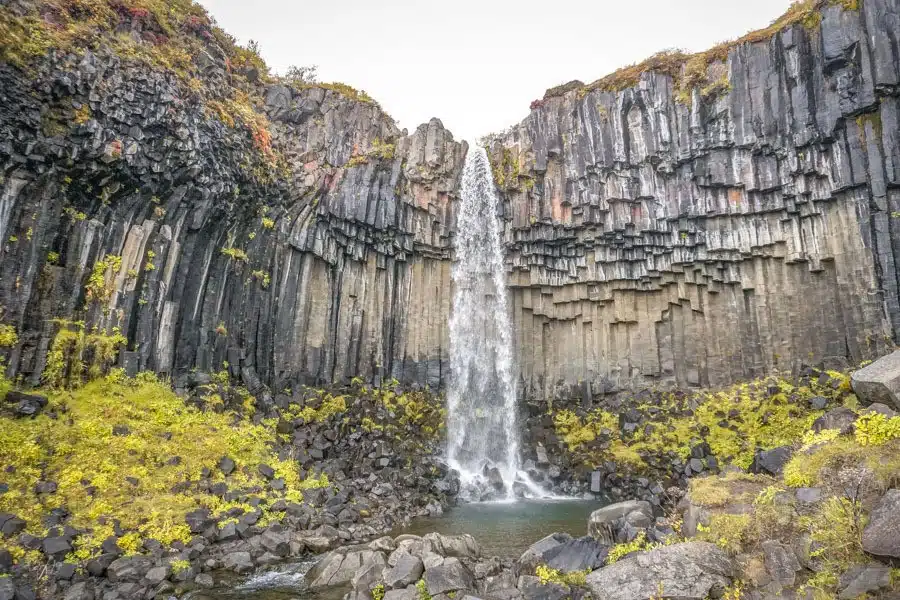 The almost ethereal country of Iceland is also a stellar option for September travelling. You can still enjoy unique experiences such as glacier hiking, horseback riding, and waterfall spotting but without the crowds of the warmer months.
Beyond that, if you visit towards the end of the month, you can catch epic views of the Aurora Borealis.
With many of the best places to stay to see the northern lights coming alive, it's the perfect time for a visit. And here's my epic 7-day Iceland itinerary to help. No need to thank me.
How to Get There: Keflavik International Airport is where you'll fly with various airlines offering daily flights.
Check flights on Skyscanner
Where to Stay: Hotel Ranga
Egypt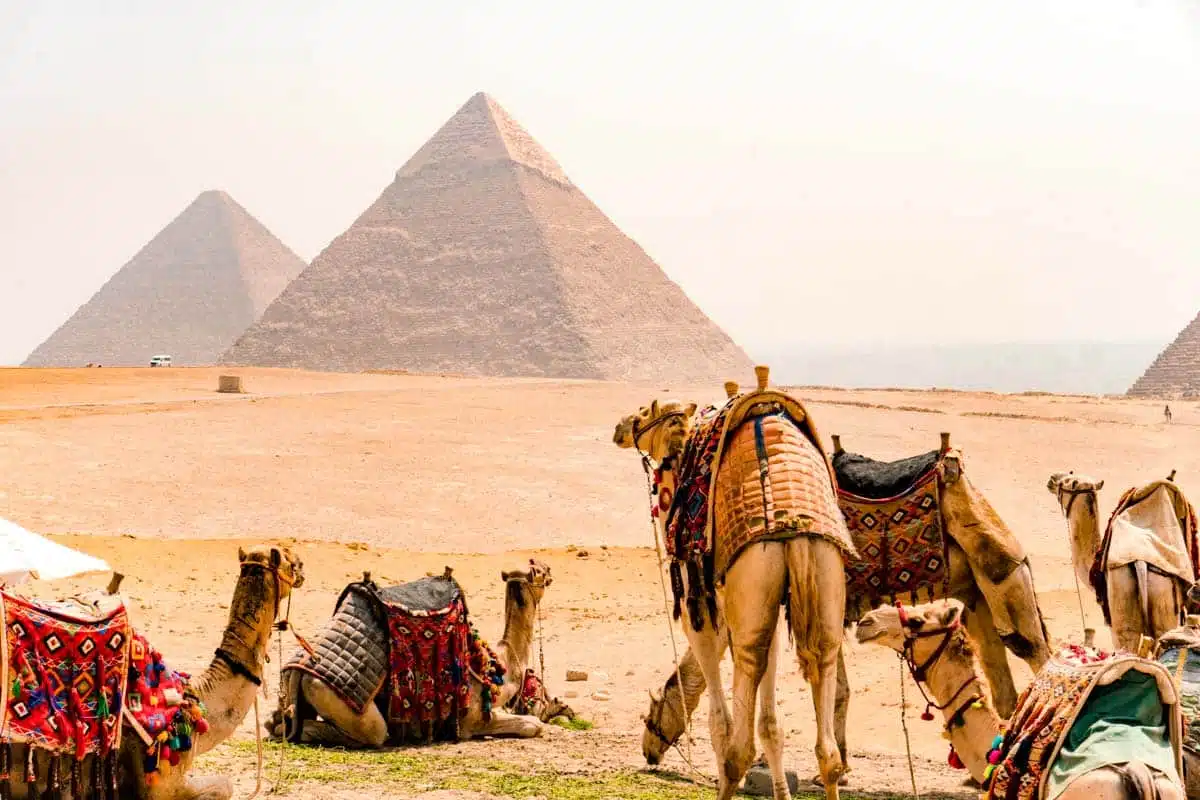 One of the crown jewels of September travel is the north African country of Egypt. And with September bringing down the insane summer heat, having a perfect Egypt itinerary is a win-win.
You'll be glad to know that temperatures and prices ease down significantly, especially towards the end of the month.
A cruise along the Nile is also a great choice, as are the classic cities of Cairo, Luxor and Aswan.
Try and time your trip to coincide with Wafaa Al Nil – it's a celebration during September dedicated to the river with live music, poetry readings, and lectures.
How to Get There: EgyptAir and British Airways flies directly to Cairo.
Check flights on Skyscanner
Where to Stay: Pyramisa Suites Hotel Cairo
Oaxaca, Mexico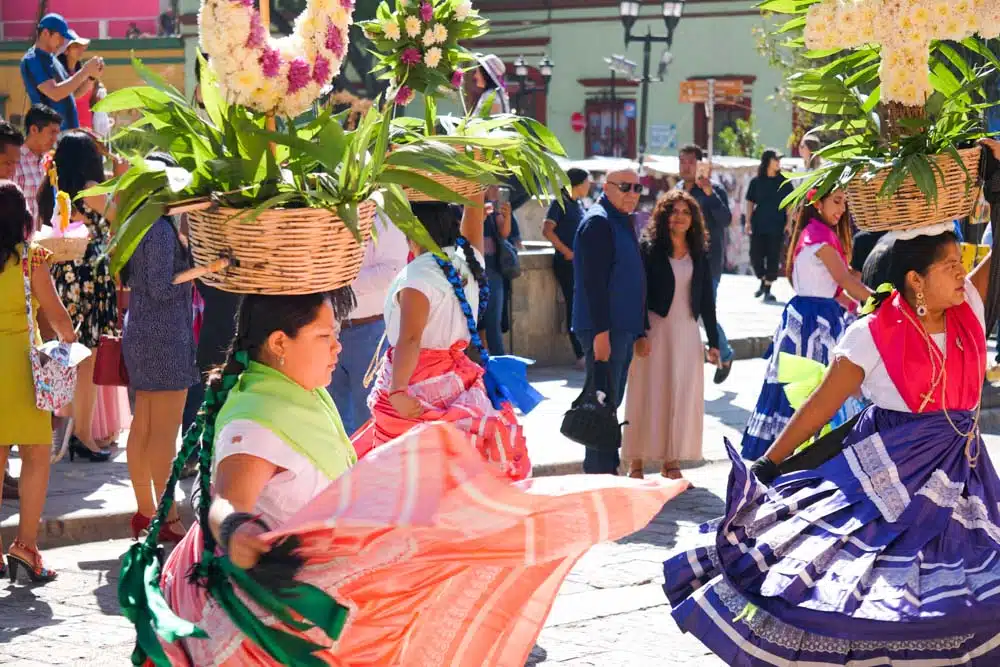 Weather-wise, Oaxaca in Mexico is the best place to travel to in September. Tourist levels dip, and the climate stays relatively comfortable.
Filled with bustling markets, artisan galleries, and independent workshops, Oaxaca is a distinctly stunning travel destination.
Venture further into Oaxaca state and the resort region of Bahías de Huatulco is one of the best vacation spots in September.
With a culinary soul like no other, undertaking a food tour is a must, while history-buffs can delight in a tour of Monte Albán.
How to Get There: The best way is by flying from Mexico City via Volaris, VivaAeroBus, and Aeromexico.
Check flights on Skyscanner
here to Stay: Hotel Siglo XVII Art Gallery
Bath, United Kingdom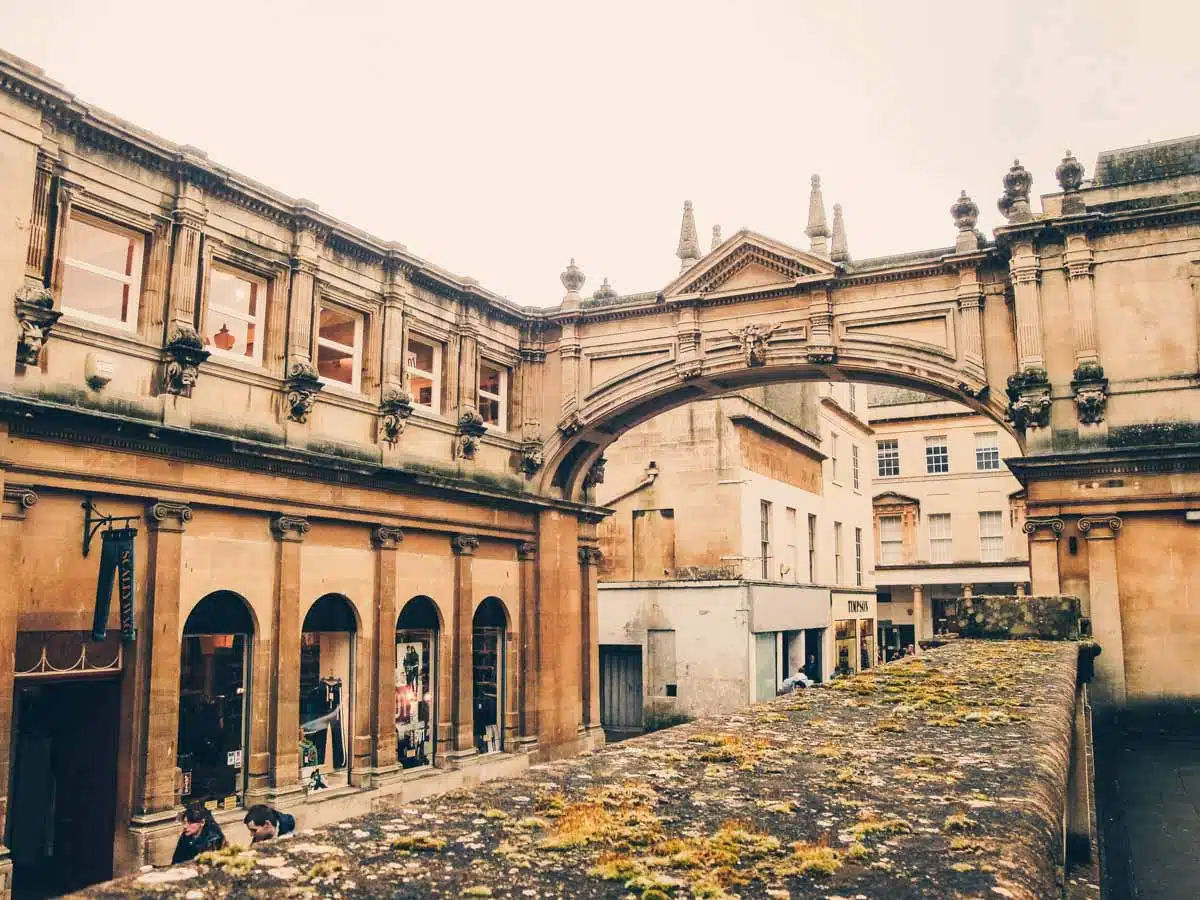 Naturally luring travellers back repeatedly, Bath in the UK couldn't be a better choice packed with things to do. Blessed with numerous tourist attractions, including the Jane Austen Festival and the famous Roman Baths, it's a perfect cultural trip.
The UK is undoubtedly one of the best places to travel to in September, but Bath deserves a spot in your itinerary. Visit the many theatres around the city for a whimsical end-of-summer trip.
How to Get There: The closest airport is Bristol International Airport, with direct flights offered by RyanAir, Lufthansa, and Blue Islands.
Check flights on Skyscanner
Where to Stay: The Z Hotel Bath
The Cyclades, Greece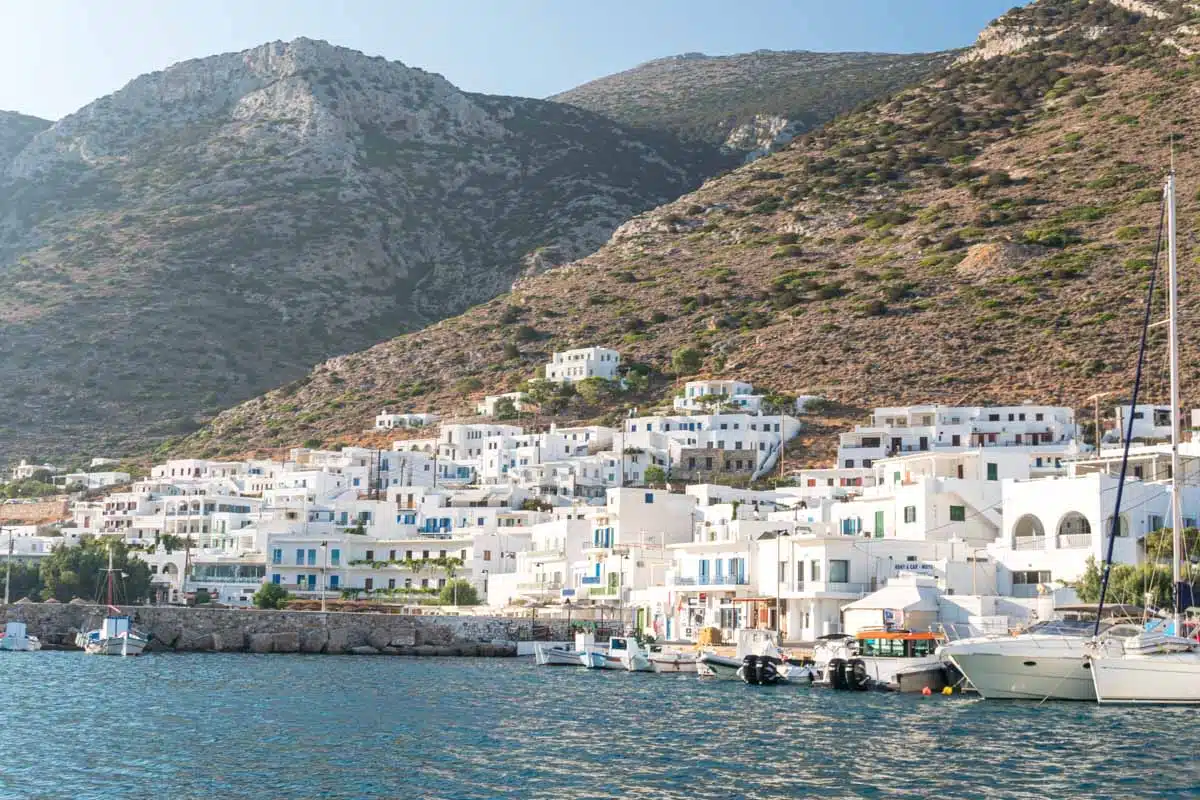 The Cyclades islands off the Grecian coast are no stranger to the limelight, with islands such as Mykonos and Santorini a firm favourite with the crowds.
September's a great month to visit the Cyclades as the summer winds the meltemi disappear and the temperatures come down a notch or two.
If you want a destination where you can enjoy outdoor activities like hiking and biking in pleasant weather, these islands are a surefire hit.
Venture off the beaten path to my one of my absolute favourite islands, Sifnos for a dreamy combination of rugged coves, stunningly pretty villages and cool bars and restaurants.
The best beaches in Mykonos are also sublime during September. Bring a light jacket for the evening, though.
How to Get There: Austrian Airlines, Condor, and RyanAir offer direct flights to hubs on the islands such as Santorini and Mykonos.
Check flights on Skyscanner
Where to Stay: Adel Private Suites
American Southwest National Parks, USA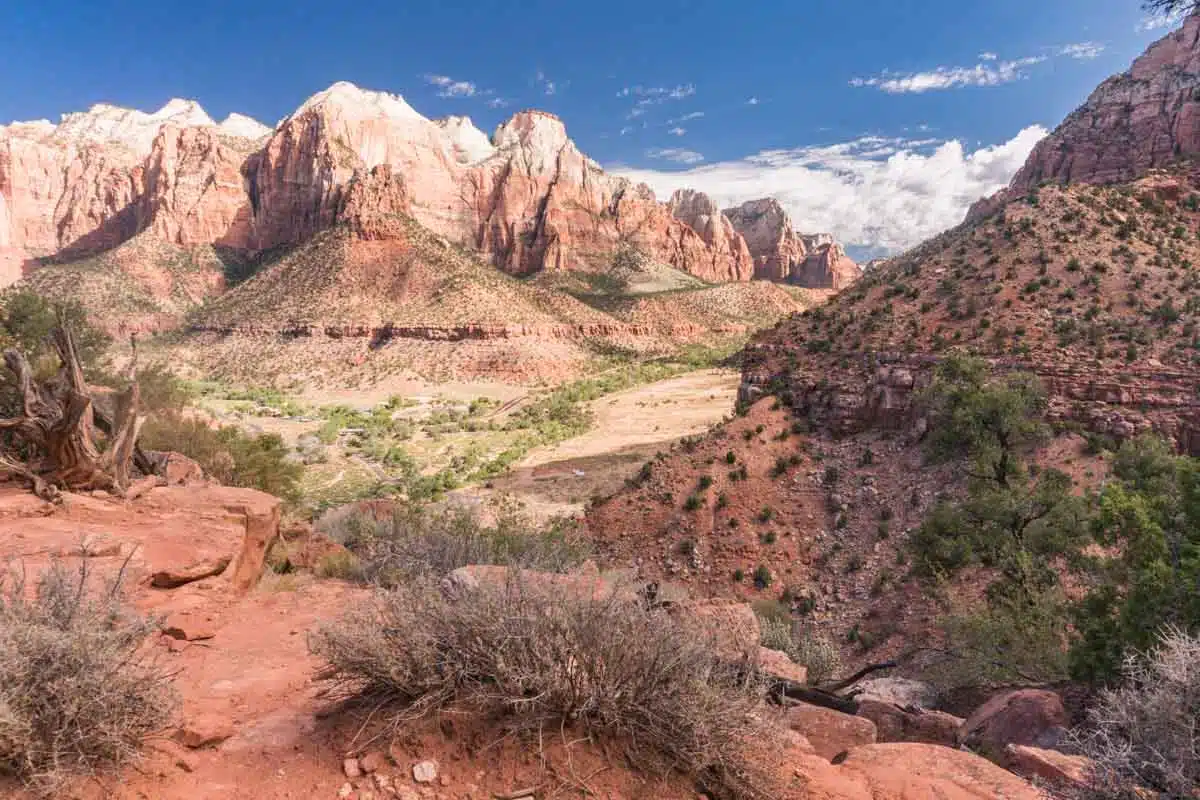 Buckle up! It's the perfect time of year to experience the best places to travel in September in the USA.
Summer is when most people flock to icons such as Zion National Park and the Grand Canyon National Park. But, as soon as the weather starts shifting, visitor numbers lower, and prices for these American greats decrease.
This means your visit to Yosemite, Joshua Tree, and Yellowstone will be serene and budget-friendly. Epic views without crowds? Sign me up.
How to Get There: Will vary depending on the national park.
Check flights on Skyscanner
Where to Stay: Yavapai Lodge, Grand Canyon
Venice, Italy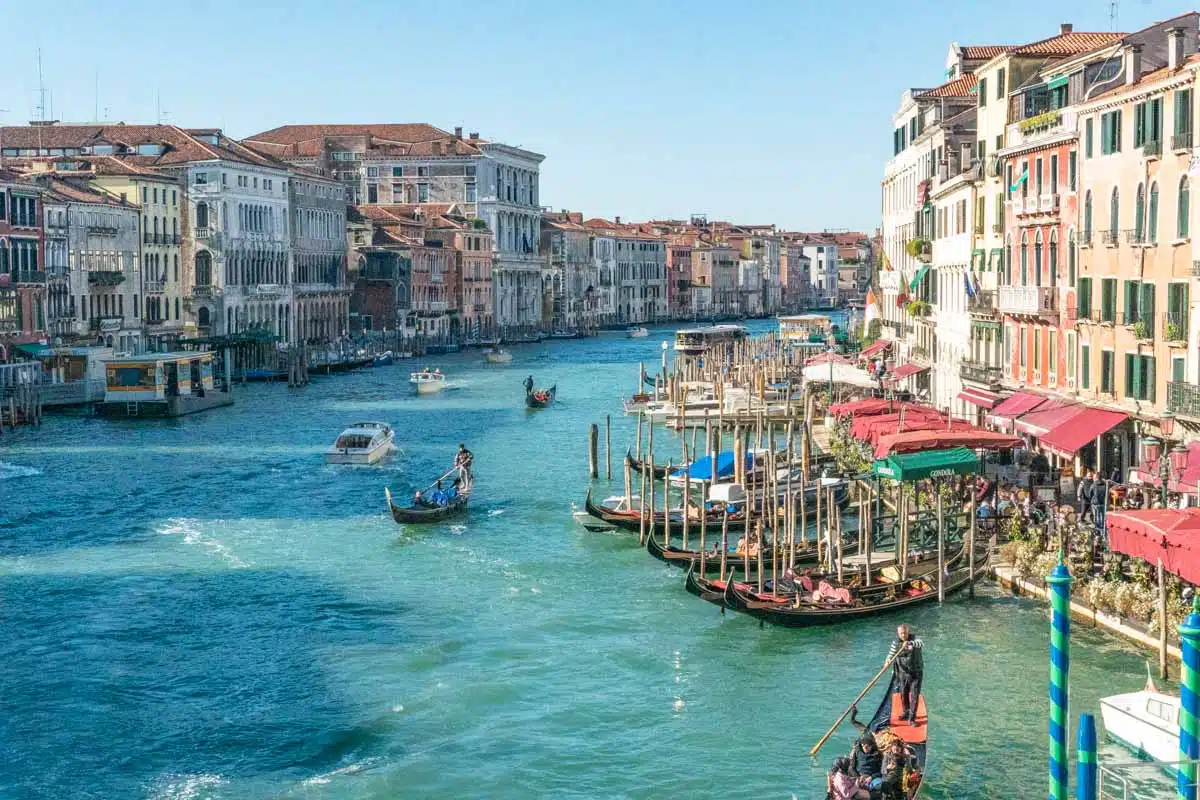 Built upon 118 islands connected by over 400 bridges, the city of Venice is quite the attention-grabber for September. To many, it's among the best destinations in September that brims with limitless things to do.
During September, the hot summer weather begins to decrease throughout the country. Expect pleasant daytime highs in the mid-20ºC range and lows of around 15ºC – perfect for wandering the labyrinth-like streets.
On the heels of peak season (June, July, and August), you can expect prices for numerous activities like a gondola ride and tours of St. Mark's Basilica to drop. Don't forget to hop across the lagoon to Burano either.
How to Get There: Fly directly to Venice Airport with multiple airlines, including RyanAir, Lufthansa, and Swiss Airways.
Check flights on Skyscanner
Where to Stay: Baglioni Hotel Luna
Bruges, Belgium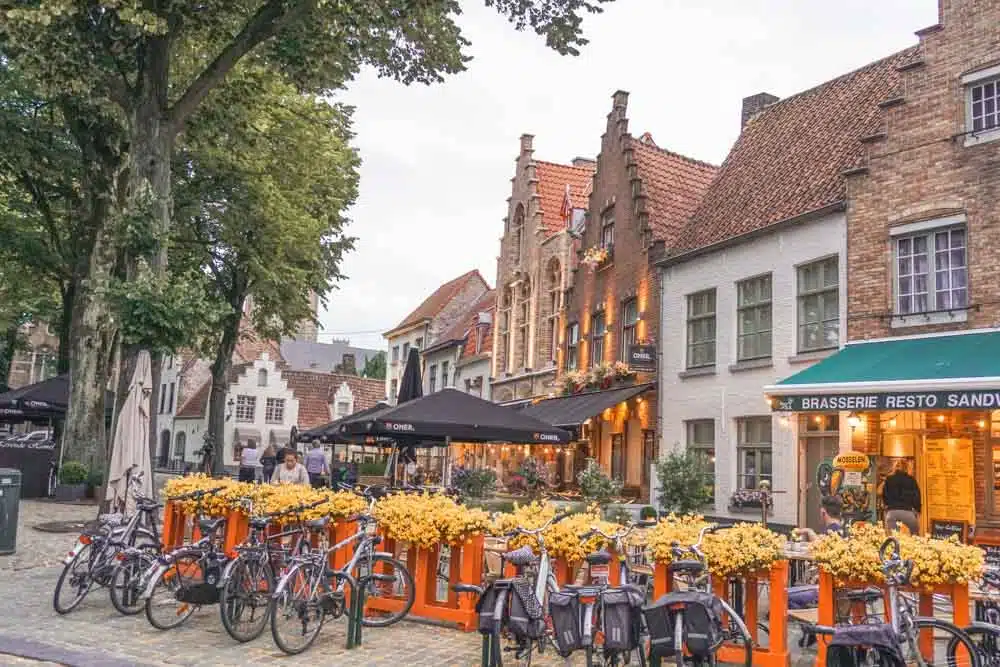 Next up, let's head to northern Belgium, where the city of Bruges lends an exquisite blend of canals, medieval buildings, and majestic willow trees. One of the shoulder months, September is an excellent time to visit the city.
With hotel prices dipping after peak season, it's a great time to immerse yourself in this history-rich city. September lends the opportunity to visit hundreds of monuments in the Flanders area at no extra cost.
How to Get There: The closest airport is Brussels Airport, from which the city of Bruges lies 119km northeast. TUI Fly and RyanAir operate most flights to Brussels.
Check flights on Skyscanner
Where to Stay: Dukes' Palace Brugge
Marrakech, Morocco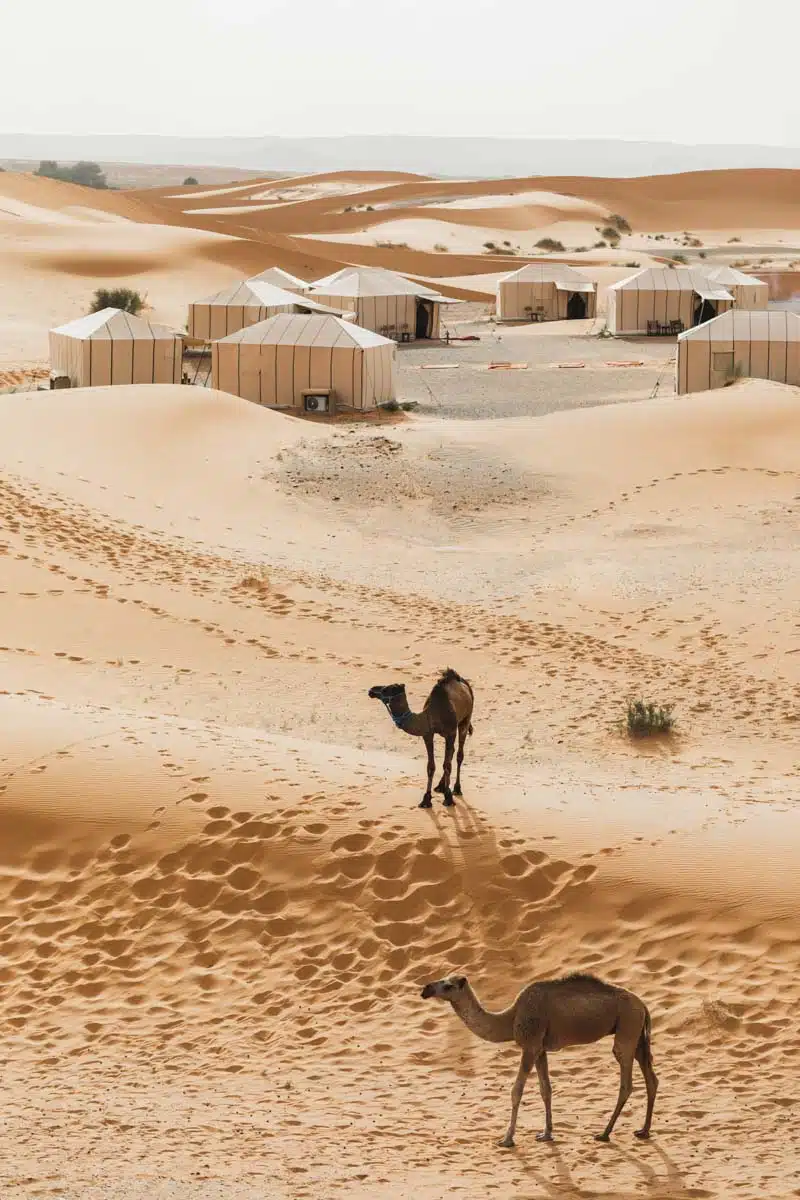 If you're more in the mood for a trip filled with an Arabian night or two but don't want sweltering heat to bother you, Marrakech in September is stellar.
If you're in Marrakech during September, you can let loose at the famous Oasis Festival. It's a city-wide electronic music festival that also focuses on wellness.
Or opt for visiting the deserts of Morocco, going camel trekking through the palm grove, or visiting the Majorelle Garden.
How to Get There: Direct flights with Air France and Turkish Airlines are available to Marrakech Airport.
Check flights on Skyscanner
Where to Stay: Savoy Le Grand Hotel Marrakech
Munich, Germany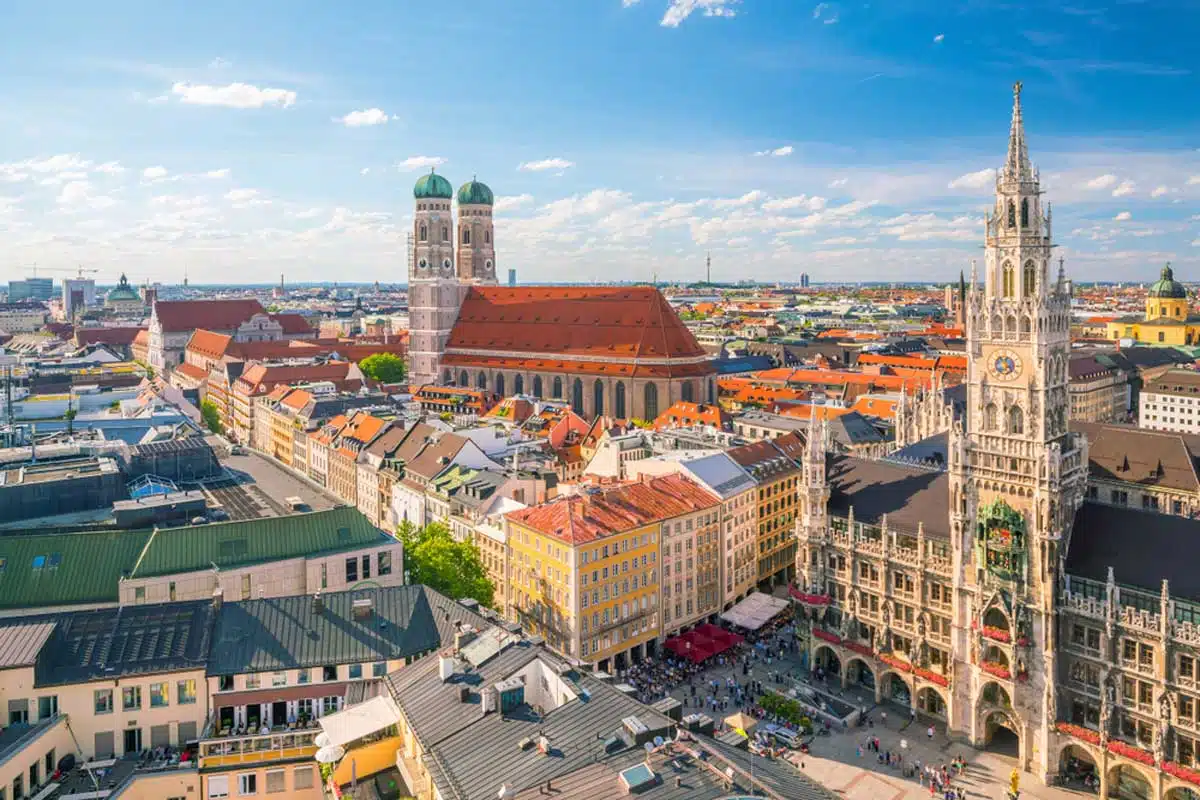 What is synonymous with Germany and the month of September? Oktoberfest of course!
This festival draws millions of visitors each year, so don't expect a quiet trip – expect a fun one.
But beyond this highlight of September, other attractions in the city also rank as some of the best things to do. Explore the many cathedrals and historical palaces, or take a sightseeing tour.
How to Get There: Direct flights with Lufthansa, British Airways, and Air France to Munich Airport.
Check flights on Skyscanner
Where to Stay: King's Hotel First Class
Dubai, United Arab Emirates
Although the hot weather of summer still hangs around well into September, Dubai is a fantastic place to visit during this month. Don't let that put you off though, as you can still expect a decrease in daily temperatures.
This is a significant advantage if you're planning to travel here in September. The observation deck of the Burj Khalifa, Ferrari World, and the Dubai Frame, are must-see attractions.
How to Get There: Emirates and British Airways offer direct flights to Dubai.
Check flights on Skyscanner
Where to Stay: Paramount Hotel Dubai
Cappadocia, Turkey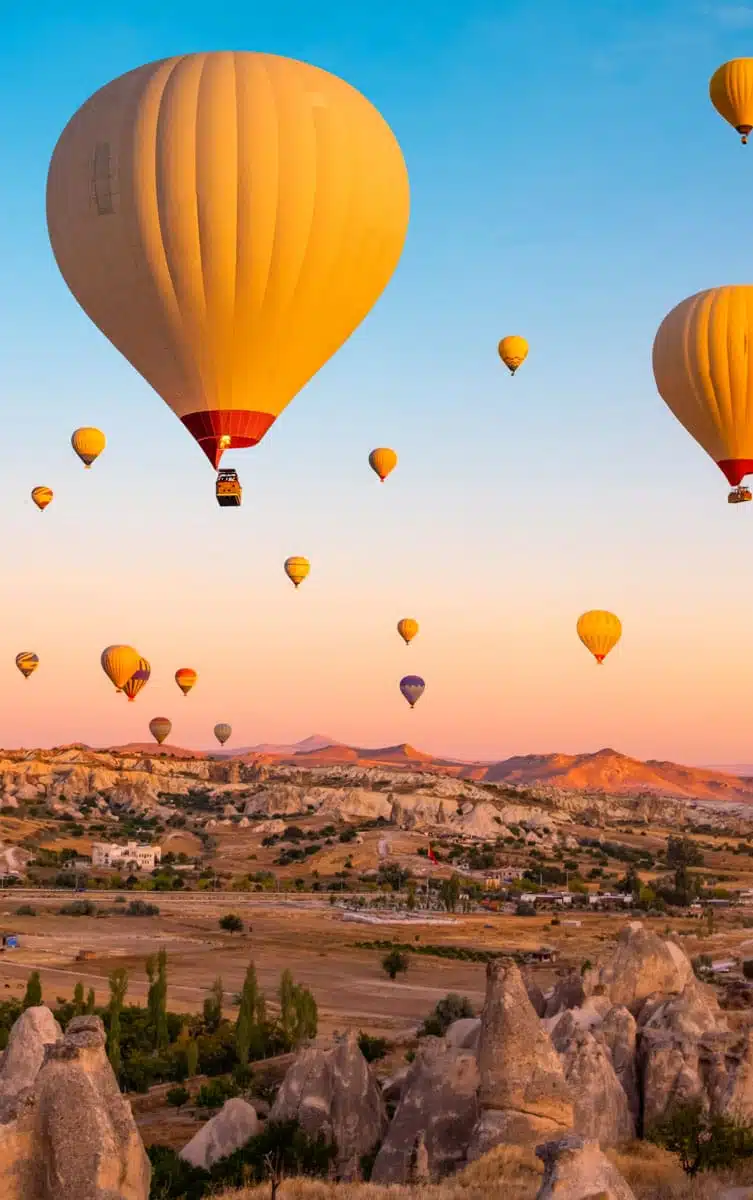 Just as the scorching heat of the Turkish summer starts to subside, the landscapes of Turkey's central Cappadocia region come to life. A visit to the surreal landscape of limestone spires (nicknamed 'fire chimneys') is something few words can describe.
Plus you've definitely seen the vids of the hot air balloons at sunset… Dreamy.
How to Get There: Book direct flights to Kayseri Erkilet Airport and Nevşehir Kapadokya Airport with Turkish Airlines, SunExpress, or Pegasus.
Check flights on Skyscanner
Where to Stay: Avlu Cave House
Tbilisi, Georgia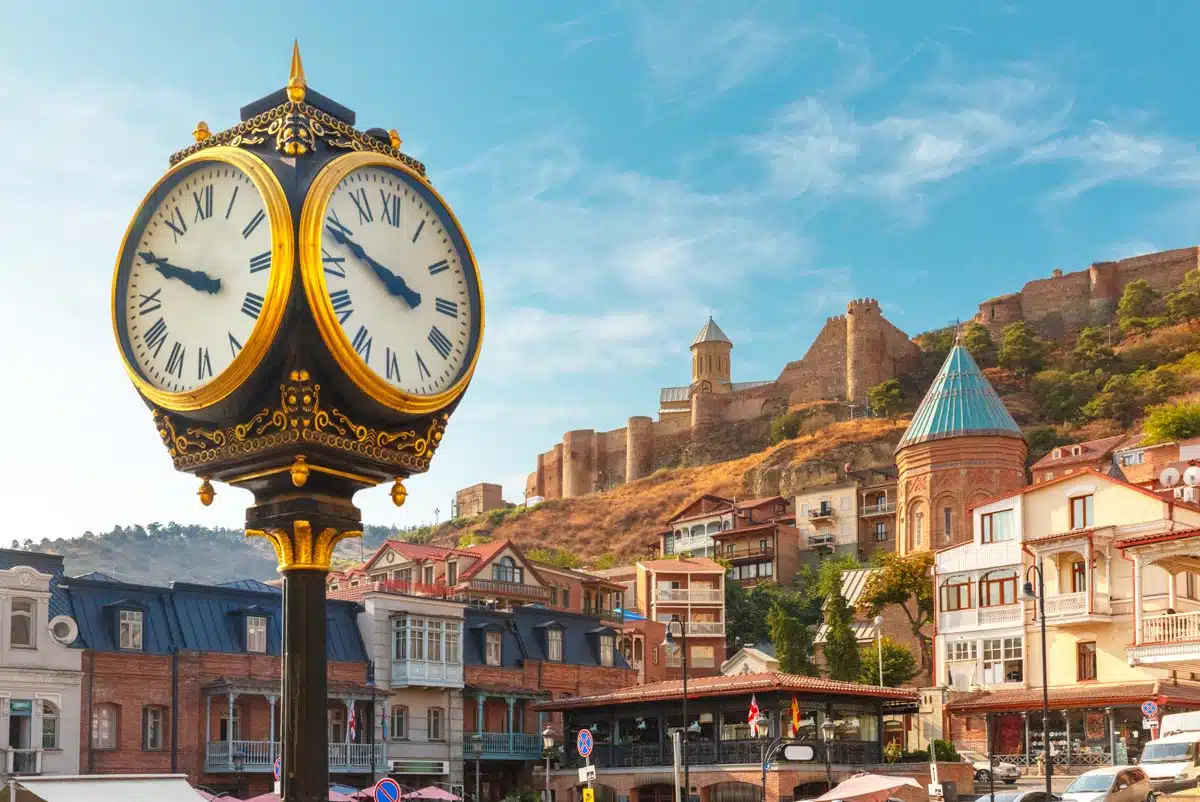 Fancy yourself as a wine connoisseur? Or perhaps even an enthusiast? Georgia is the best place to visit in September. The capital city of Tbilisi has become home to a fast-growing tourist hotspot.
But, during September, these tourists take their leave, and the first stop along the way to wine country becomes a quiet, idyllic destination. Tbilisi showcases truly epic things to do, such as wine tastings, vineyard tours, and live music festivals.
How to Get There: Flights are operated by Turkish Airlines, Emirates, and Qatar and land at Tbilisi Airport.
Check flights on Skyscanner
Where to Stay: The Biltmore Tbilisi Hotel
Seville, Spain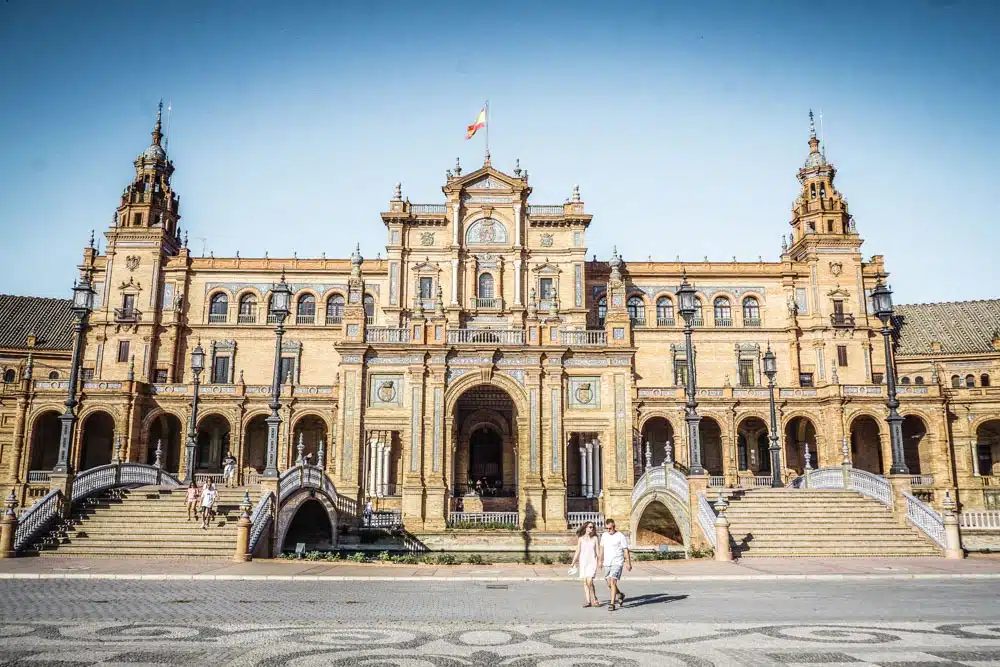 Without a doubt, one of the best places to go in September is Seville in Spain. This month is considered part of shoulder season, so expect the weather to be very pleasant for both locals and visitors.
It's still warm enough to sit outside with a glass of Sangria or three, don't you worry.
Famous for its Cathedral of Saint Mary of the See, visit the city this month to indulge in history. While also letting loose with the Bienal de Flamenco, the largest Flamenco festival in the world, of course.
How to Get There: Direct flights to San Pablo Airport in Seville are the best ways to get to the city.
Check flights on Skyscanner
Where to Stay: Hotel Sevilla Centre
Gothenburg, Sweden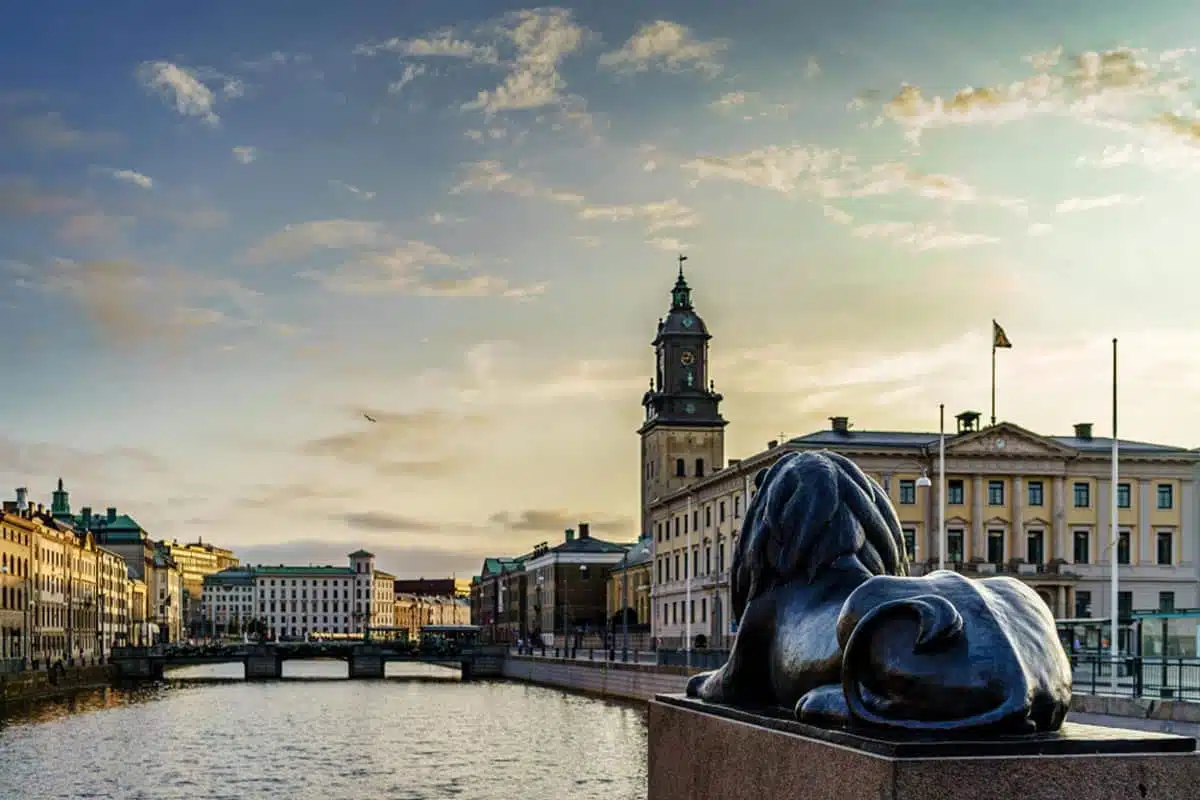 You might think Scandinavia is a bit too chilly in September, but you would be wrong. Gothenburg, the second biggest city in Sweden, is one of the best places to vacation at this time of year.
The city's forests, parks, and scenic landscapes make it picturesque – and it's lovely to explore with a hot coffee in hand before the bone-chilling weather sets in.
What makes this such a great place is the vast amount of opportunity for relaxation. Stunning areas such as Slottsskogen and Keillers Park are the ideal place to break away from reality for a while.
How to Get There: The main hub for international travel is Goteborg Airport. Buses are available to and from the airport to major city areas.
Check flights on Skyscanner
Where to Stay: Elite Park Avenue Hotel
Faro, Portugal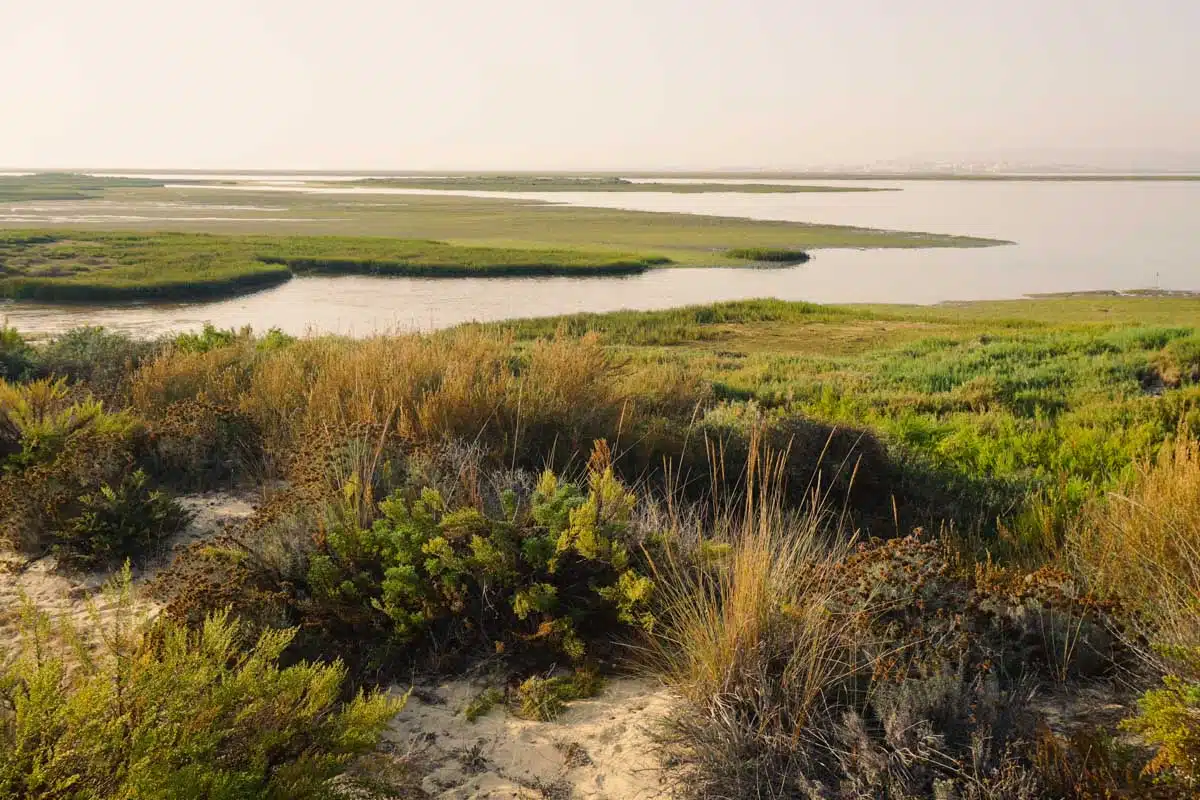 The southernmost city of Portugal, Faro, sits close to the coast near Cape Santa Maria. A popular destination in the Algarve region of the country, it offers the perfect urban coastal escape at any time of the year.
In September, however, the weather shifts towards cooler numbers, but you can still enjoy the stunning beaches, extensive history, and distinct attractions the city offers (it's teeming with Moorish architecture that you simply have to explore).
Don't forget to hop over to the gorgeous Isla Deserta for a picture-perfect beach with one of the best eateries in the region – the sustainability-focused Estamine Restaurant.
How to Get There: Flights directly available to Faro operated by British Airways, Emirates, Lufthansa, and Turkish Airlines are the most popular.
Check flights on Skyscanner
Where to Stay: 3HB Faro
Cusco, Peru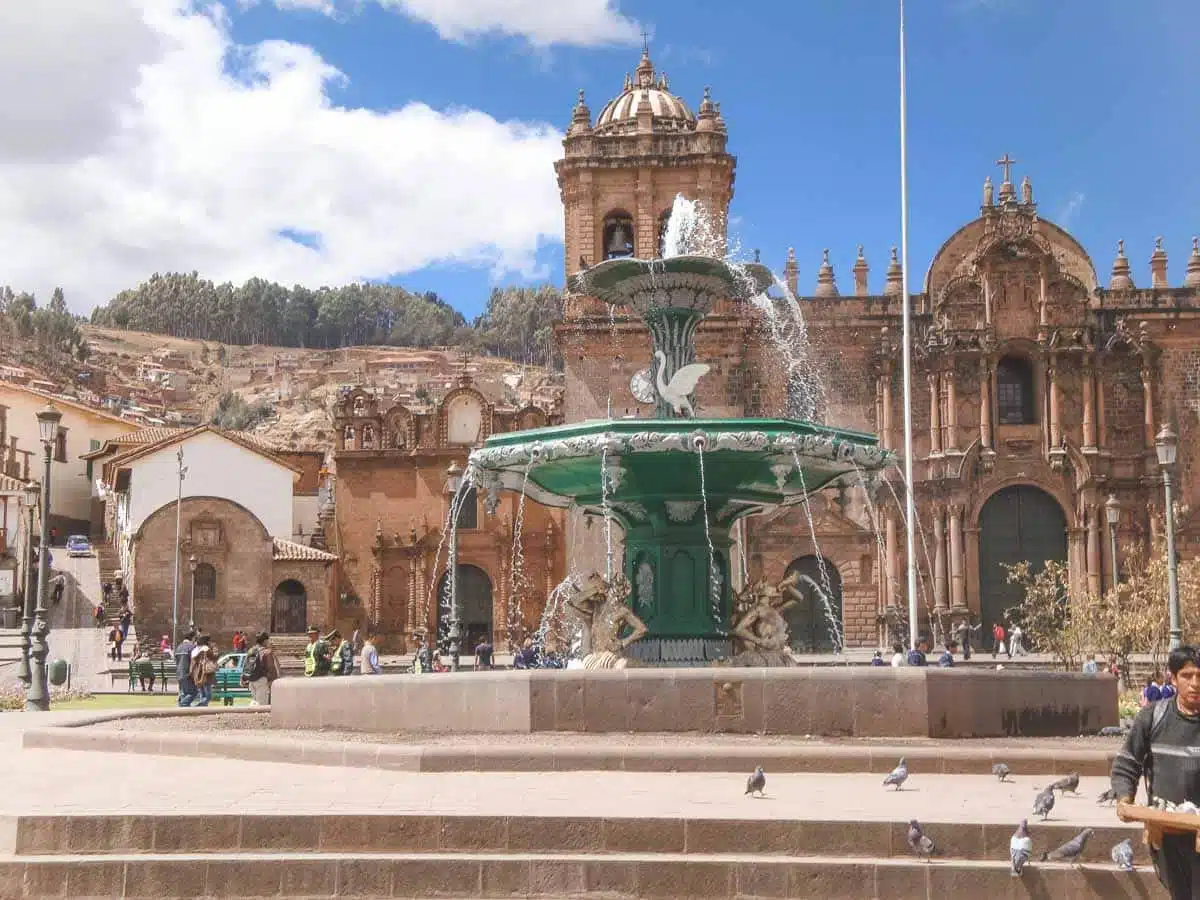 As one of the highest cities in the world, the city of Cusco in Peru is an adventurer's delight in September. Daily temperatures of low to mid-20ºC make exploring the city and the surrounding countryside ideal.
I recommend opting to use Cusco as a base for exploring iconic places such as Machu Picchu or the stunning and intriguing Rainbow Mountain. Beyond those options, Plaza de Armas, the city's cultural heart, is a culinary and people-watching paradise.
How to Get There: Multiple airlines, including Jubba Airways, Air France, and Ethiopian Airways, fly directly to Cusco International Airport.
Check flights on Skyscanner
Where to Stay: Casa Andina Premium Cusco
Tokyo, Japan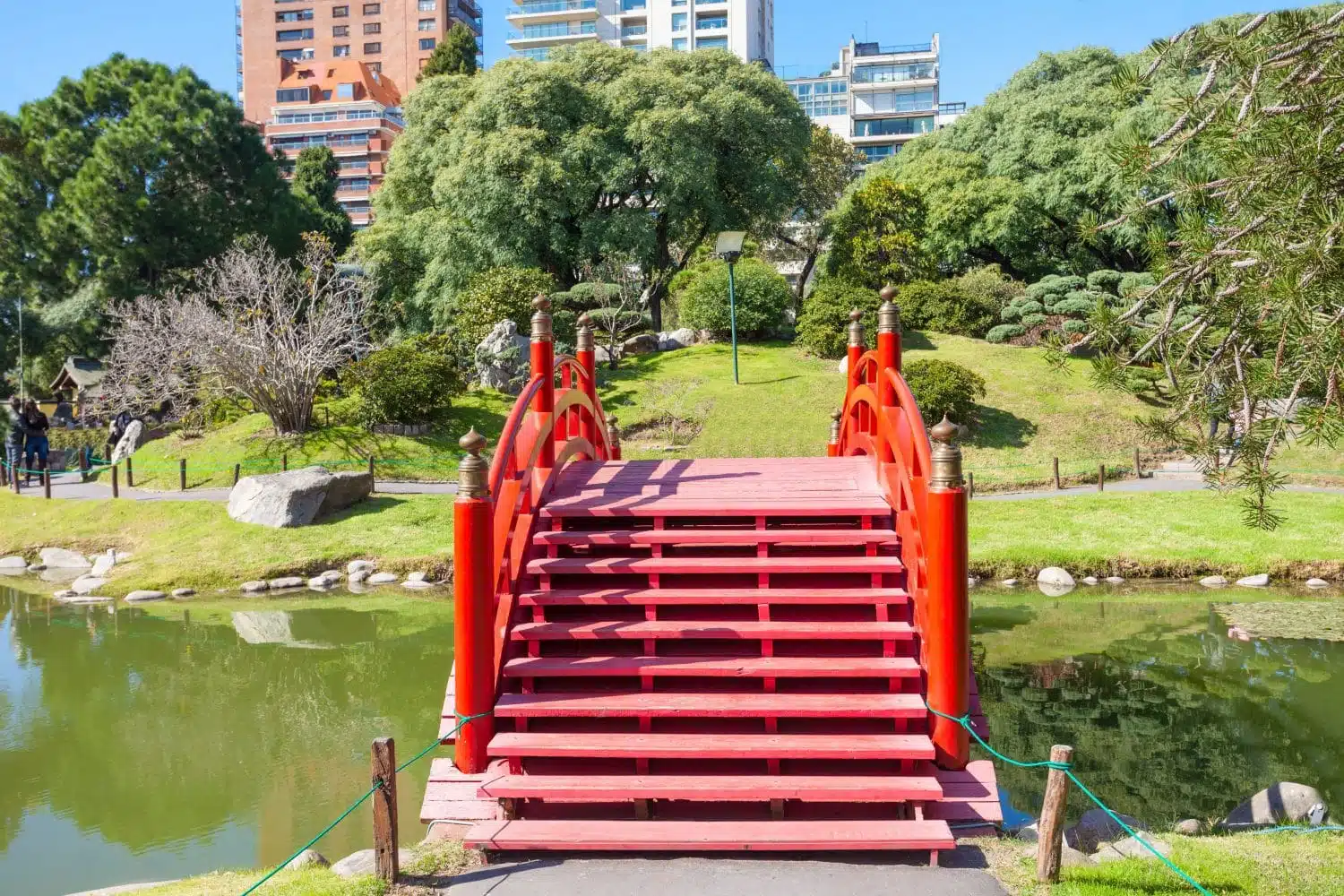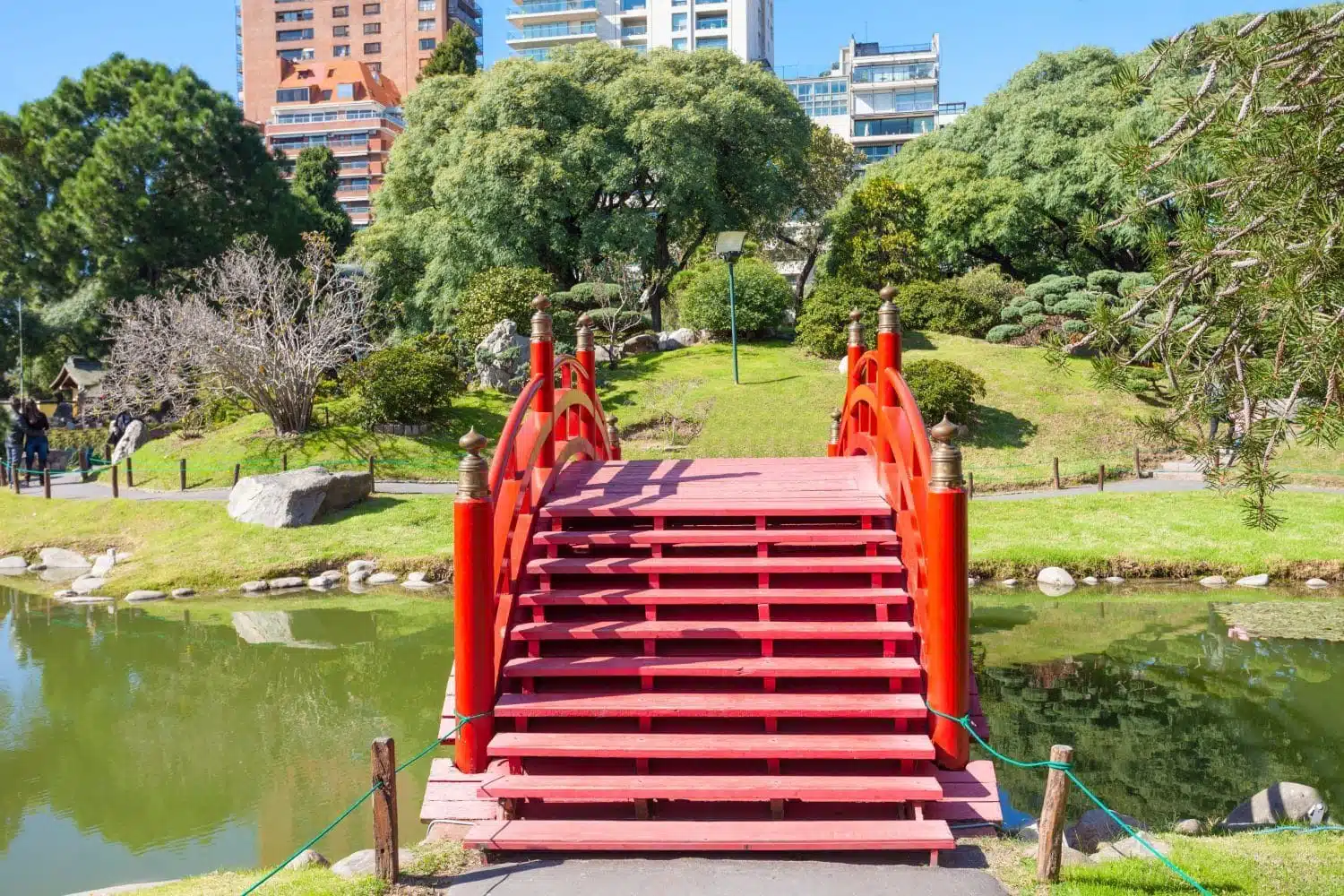 Tokyo's maddening rush of touring crowds settles down near the end of summer in Japan. During September, the city's forestry landscape takes on a golden hue, making it a scenery-chaser's nirvana.
Visit attractions such as the Tokyo Skytree or Tokyo Disneyland with fewer crowds (great if you want to ride on Space Mountain multiple times in one day).
Another alternative is to join the festivities of Meguro Kumin Matsuri. This celebration brings tradition, cuisine, and music together at the biggest festival in the city.
How to Get There: Flying to Haneda Airport with Singapore Airlines, Etihad, and Qatar, is the best way to get to Tokyo.
Check flights on Skyscanner
Where to Stay: Mitsui Garden Hotel Roppongi Tokyo Premier
Corsica, France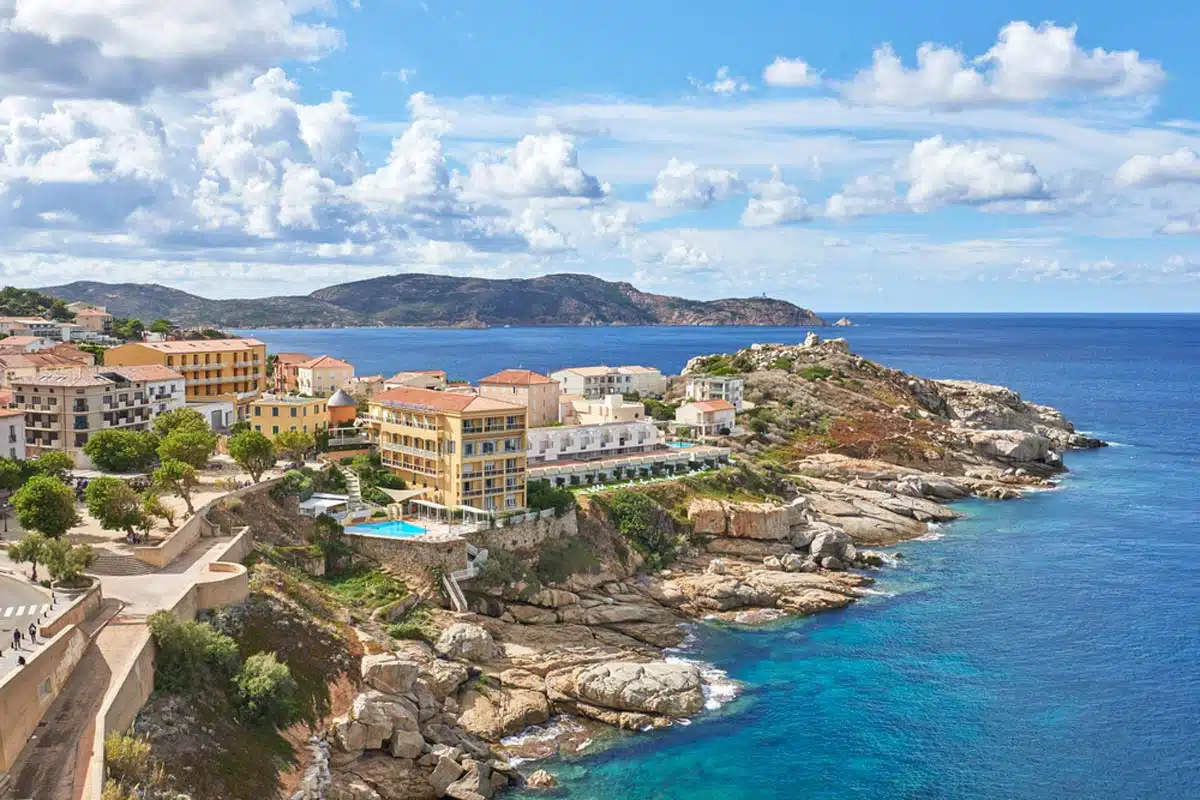 Fancy dreamy beaches without the crowds? Of course, you do. With sublime weather daily, September hosts the Polyphonic Song Festival for those looking for some festival fun.
But beyond lazy days spent on the beachfront, dive into the history of Corsica or head out onto the waters. If you're anything like me, you could spend hours on a boat on its thousand-kilometre shoreline.
How to Get There: Flights land at Ajaccio Napoléon Bonaparte Airport. The most popular airlines include Air Corsica, EasyJet, and Volotea.
Check flights on Skyscanner
Where to Stay: Hotel La Santa
New Zealand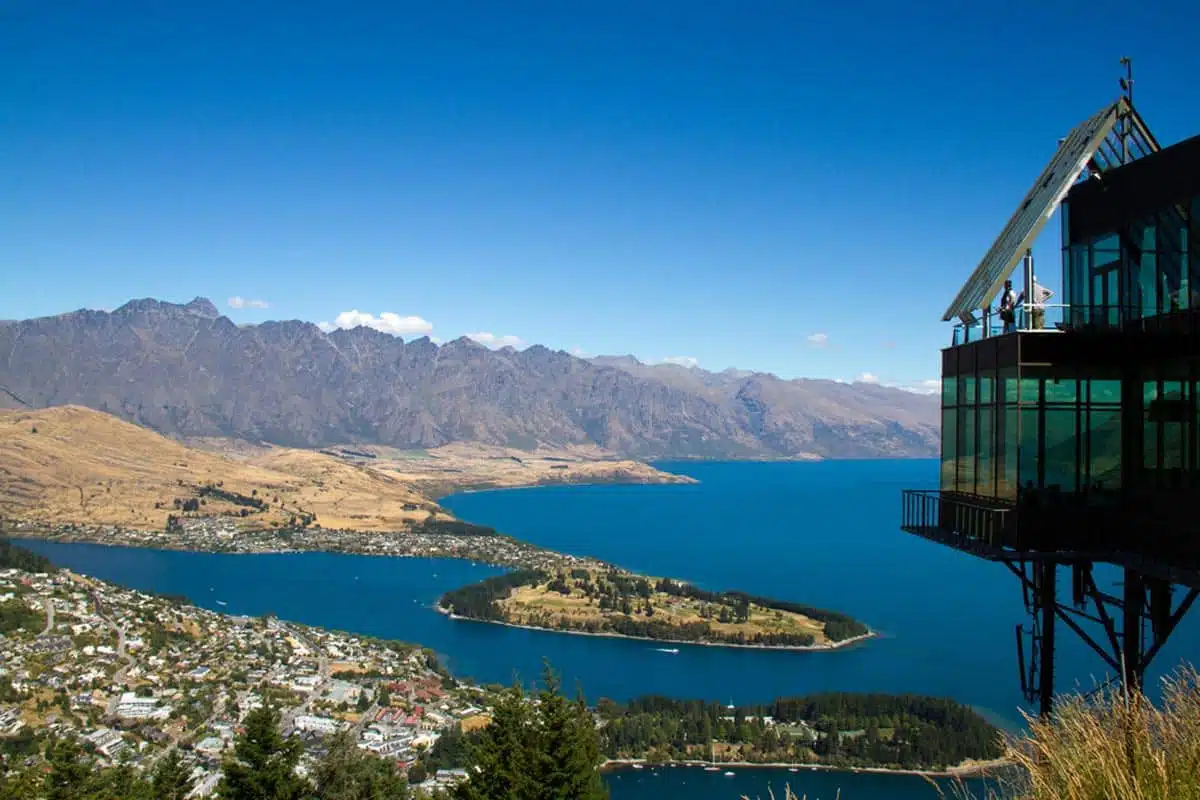 Trust me when I say that an adventure to New Zealand in September is the easiest way to have an unforgettable time. The country is famous for its stunning beaches, epic landscapes, and rich culture (and excellent coffee, may I add).
But you can still go skiing, snowboarding, and kayaking around the country. The best places to visit include Lake Tekapo, and a Rotorua tour is unreal with its many natural hot springs and pools.
How to Get There: Direct flights to New Zealand are the best way to reach the country, with flights to Auckland, Wellington, and Queenstown.
Check flights on Skyscanner
Where to Stay: JUCY Snooze Queenstown
Montréal, Canada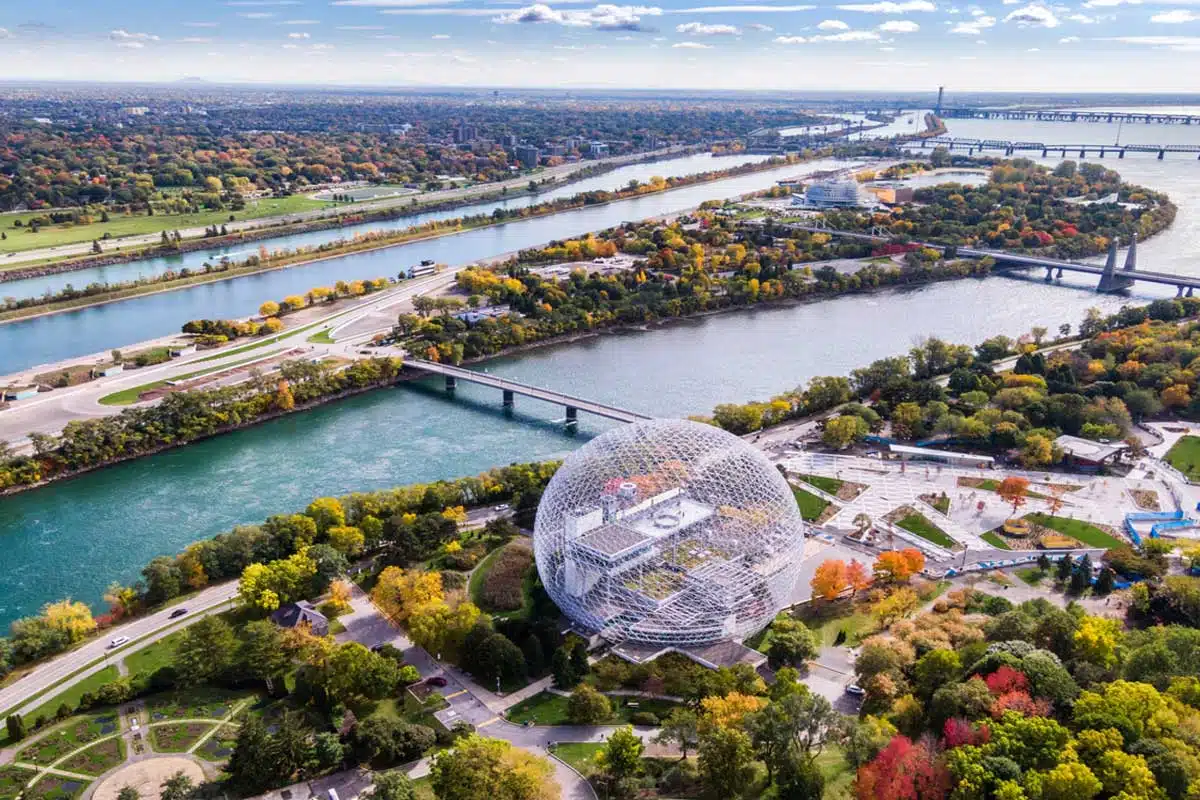 For a more urban and cosmopolitan vacation, head to Montréal, Canada, in September. Daily temperatures are at the low 20ºC, which makes for excellent exploration weather, if you ask me.
Discover the Notre Dame Basilica in Old Montréal, take in stunning views from atop the Parc du Mont-Royal, or explore the Montréal Botanical Gardens.
How to Get There: Fly directly to Québec City Jean Lesage International Airport with Delta, British Airways, and Air Canada.
Check flights on Skyscanner
Where to Stay: LHotel
Bentonville, Arkansas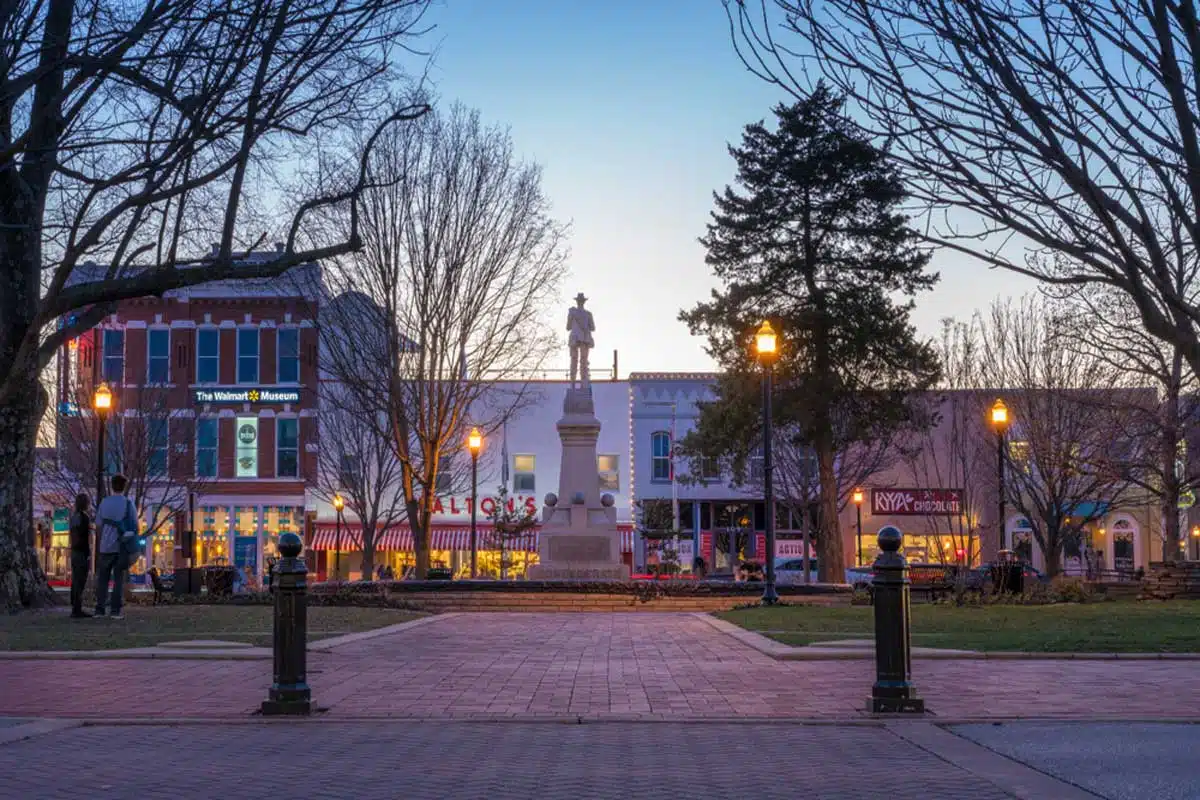 A premier destination for September travellers is Bentonville, Arkansas. With the perfect weather to indulge in mountain biking trails, it's a nature-lover's dream location.
Bentonville is a stunner if you're more into culture, music, art, and technology. Hosting the FORMAT Festival at the end of the month, prepare for sensory overload. Or explore The Momentary, a hub for visual and performing arts.
How to Get There: Flights to Fayetteville Airport, 13km from Bentonville, are the best way to reach the city.
Check flights on Skyscanner
Where to Stay: 21c Museum Hotel Bentonville – MGallery
Where to Travel in September: Practical Tips
My ultimate travel tip for September is to use Skyscanner to find your cheap flights before you travel. It has the best offers and availability across the board.
Keep an eye on the weather predictions for your destination before you book a travel deal. Off-season deals sometimes do not translate to the best time to visit.
September is the best time to visit countries in Europe. It's shoulder season with warm(ish) weather and prices dropping after the summer.
Best Places to Visit in September: Map
September Holiday Destinations: More Inspo