It was the best of times, it was the worst of times… Charles Dickens might well have been talking about winter in Northern Europe when he penned his famous words. Escape the doom and gloom – I've hunted out the best winter sun destinations in Europe for your next dose of short-haul sunshine.
I've tried to be a winter person. After thirty-something years being based in the UK (well, quite a few less when you subtract the years I've spent living abroad), you'd have thought it would have ground me down into a grudging acceptance. It hasn't.
Every year the days get shorter, the temperatures plummet and the sky goes that kind of stomach-sinking grey with a tinge of ochre and I just can't deal. Sound familiar? Yeah, thought so.
Of course, you can fly to exotic destinations for your dose of winter sunshine – Barbados is particularly good at this time of year. So are The Maldives. Only problem is they're one hell of a flight away and pretty pricey when you get there.
So what's a person to do? Head out in search of the best winter sun destinations in Europe of course.
Contrary to popular opinion, winter in Europe isn't restricted to Northern Lights spotting, skiing and crying in your hot chocolate because it's so cold. It might not be the most obvious time of year to book your Europe trip, but that's a good thing.
Winter sun in Europe might be an elusive beast, but it is there if you know where to look. There are plenty of warm spots where you can kick back, margarita in hand, bikini on body and soak up the sunshine. Here's my pick of the best.
1. Cyprus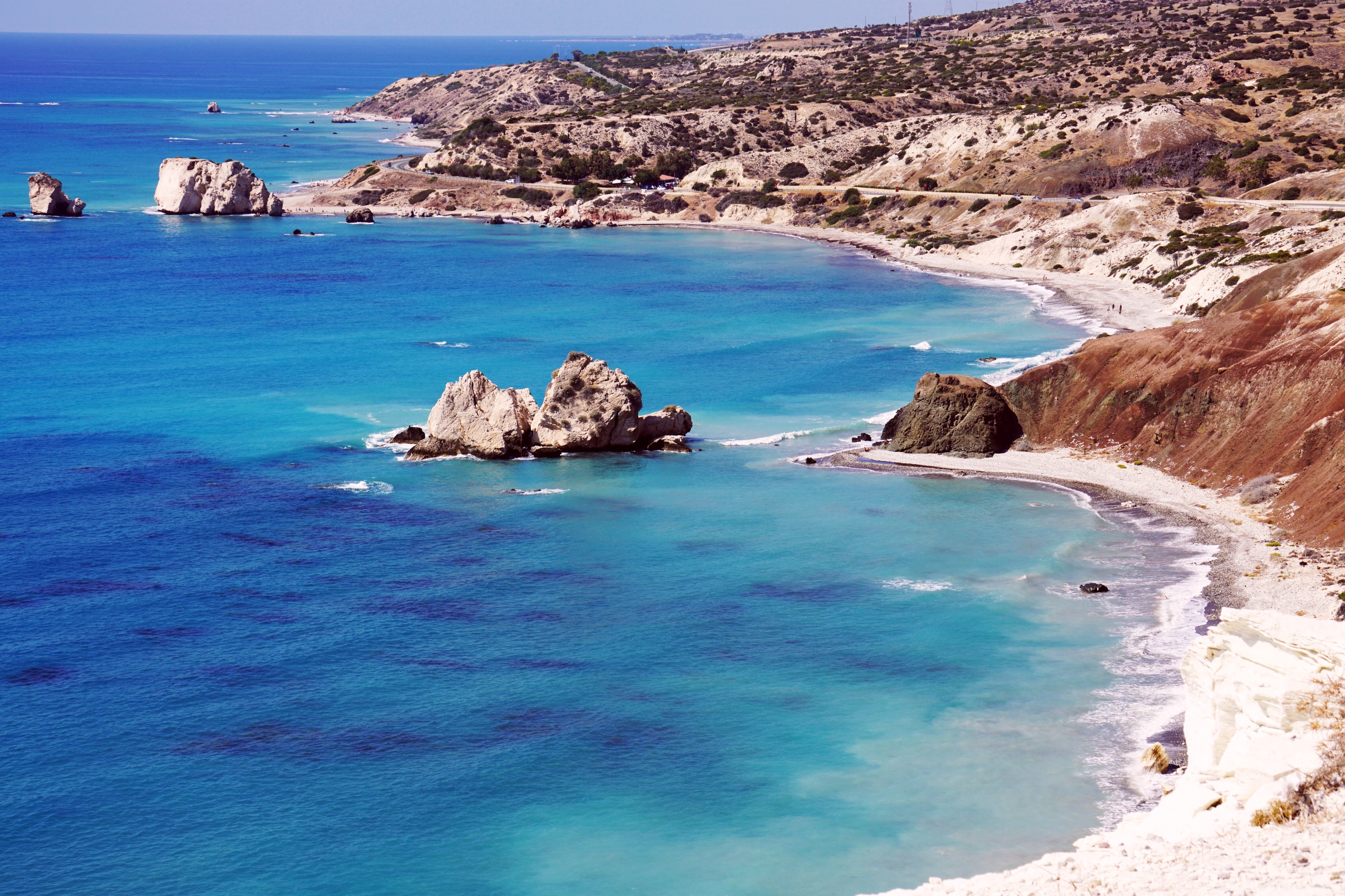 Ah Cyprus, you beautiful island. Although it's only a four-hour flight away, Cyprus is a world away when it comes to sunshine when you most need it – the island has an envy-inducing 340 days of sunshine per year.
Read more about why I think Cyprus is the perfect getaway (and not just in the winter)
Not only does Cyprus boast some of the cleanest and clearest waters in Europe, the beaches are everything you'd want from your winter sun escape. Add to that a fascinating culture and history, a number of archaeological sites, delicious food and plenty of outdoors activities, and you'll see why this is such a great winter sun spot.
---
2. Madeira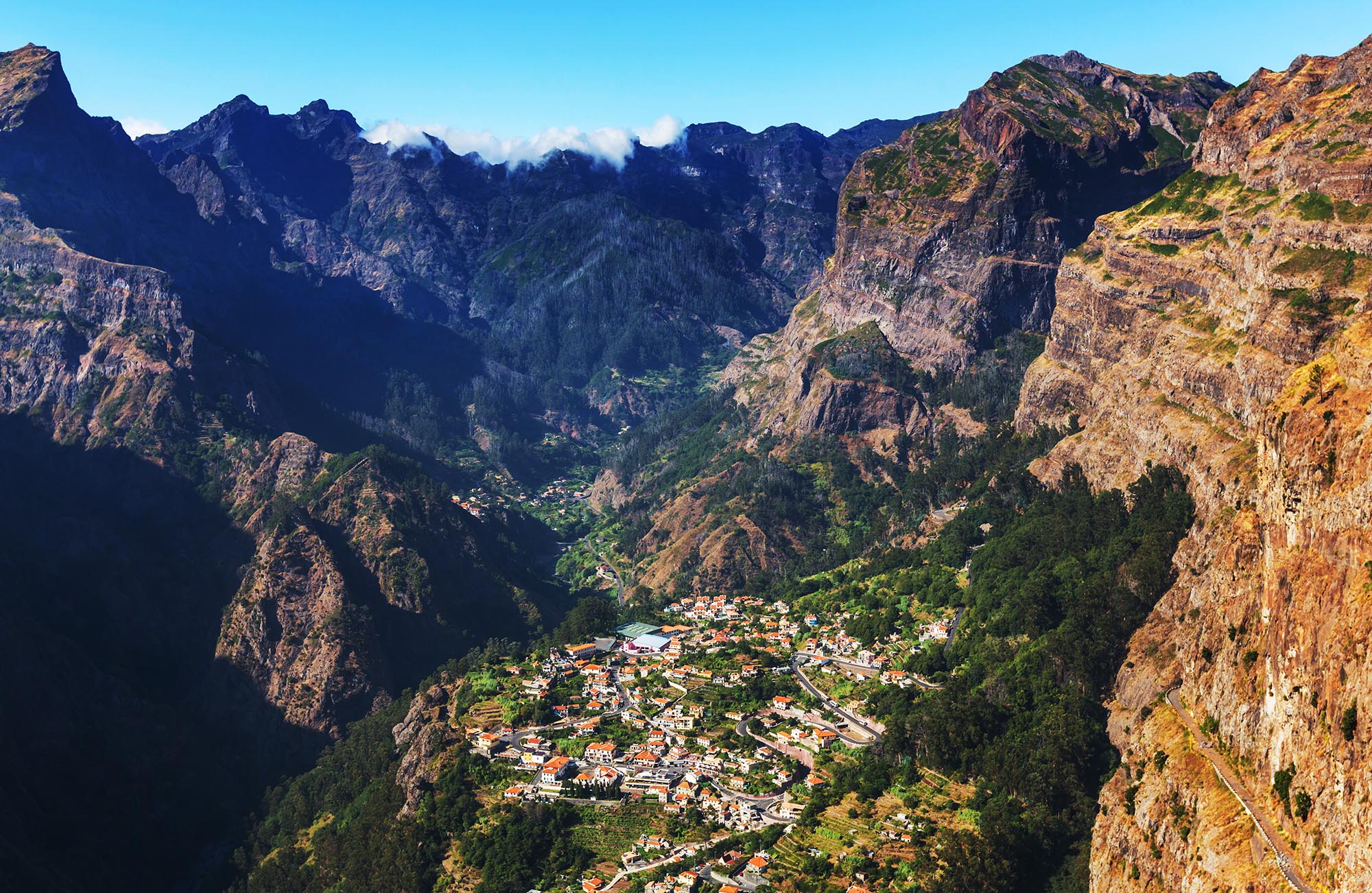 Another island bobbing in the middle of the Atlantic, Portuguese Madeira is probably best-known for its old-school fortified wine and Cristiano Ronaldo (in fact, Madeirans love Ronaldo so much the island's airport is named after him).
There's more to Portugal than Madeira – here's my pick of must-see spots to inspire your next trip.
Sub-tropical Madeira doesn't look much like Europe. Another volcanic island, the steep inclines and leafy canopy are more similar to scenes out of Jurassic Park than anything else.
What the island lacks in decent beaches, it makes up for in year-round surfing, hiking, biking, canyoning… you get the picture.
---
3. Sicily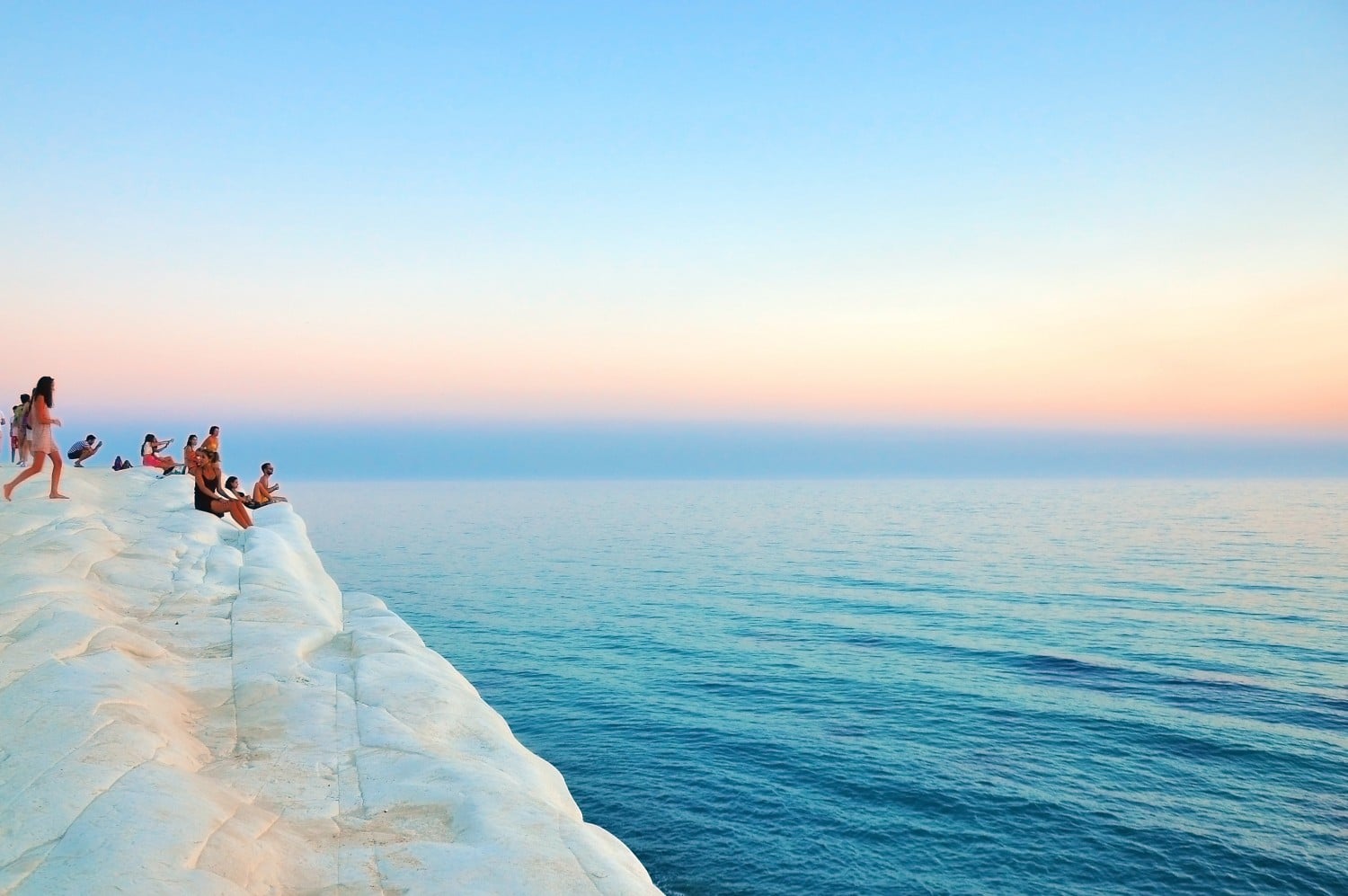 Sicily. Great food, wine and winters. What's not to love? The largest island in the Mediterranean is one of Europe's best winter sun holiday destinations for sun-worshippers and outdoor lovers alike.
Beaches that are swarmed with crowds in the summer are all but empty in the winter months and protected natural reserves such as the Zingaro Reserve combine pristine beaches with rugged landscapes that are ripe for exploration.
Still not convinced about Sicily? Maybe this will do the trick…
Of all the islands (many) beaches, I love the pink sand beach in San Vito Lo Capo – it's the kind of beach that wouldn't look out of place in the Caribbean and perfect for a bit of chill time in solitude. It's a little chilly during the winter months for sunbathing, but there's still plenty of bright Sicilian sun and fresh air. Plus, when you're finished, you can go and explore the island's several UNESCO world heritage sites and/ or vineyards as you choose.
---
4. Malta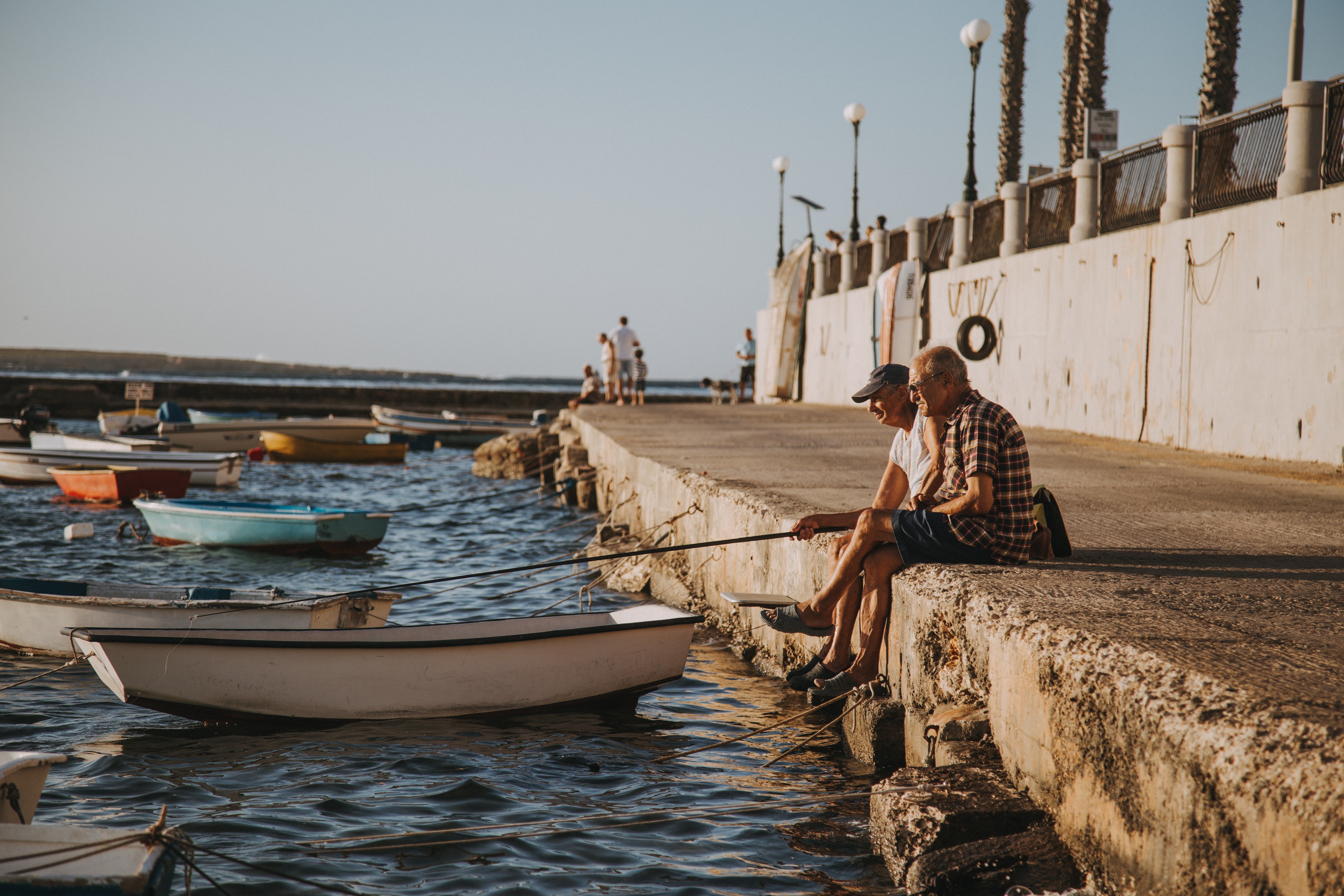 300 days of sunshine, crystal clear seas and a capital city that is constantly cropping up on Instagram (#pursuepretty), Malta is the island that many people (including me) just can't get enough of.
Sure, it looks a lot like the U.K. in some ways (sporting red letterboxes and telephone boxes) but you show me a place in the UK where the winter highs reach 21ºC and I'll eat my hat. Most probably.
Those clear waters are perfect for a host of activities. Malta is one of Europe's best diving spots – winter sea temperatures vary between 15-17ºC – so perfectly comfortable with a wetsuit.
---
5. La Palma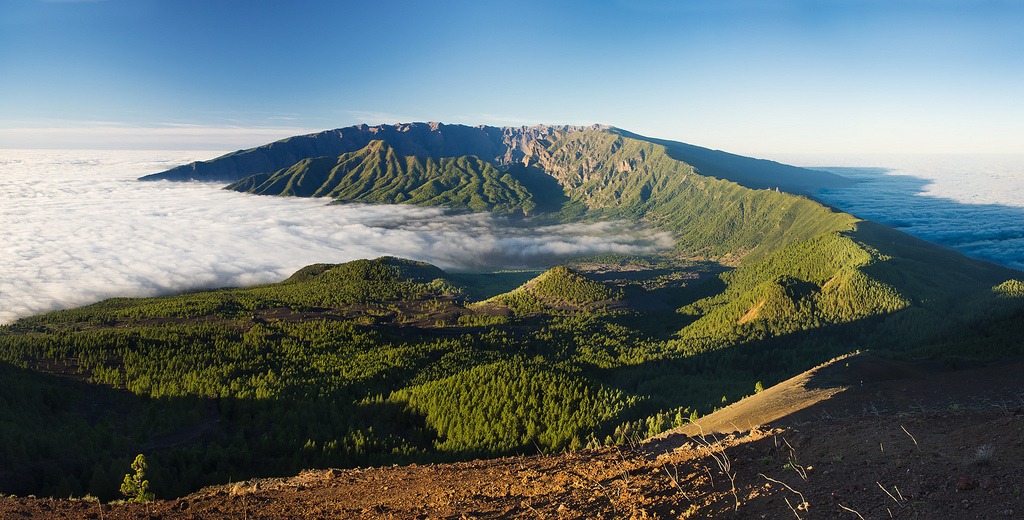 Verdant and lush, La Palma is the greenest of the Canary islands. This unspoilt paradise might not have some of the glam resorts of neighbouring Tenerife and Lanzarote but who needs glam when you have rainforests and a near-surreal volcanic landscape to explore? Thought so.
OK, I should probably be upfront and tell you that you're not going to find gorgeous white sandy beaches on La Palma. All of the sandy beaches are a rather fetching shade of… black. What's the difference anyway? As long as it's good for lying down on with a good book, you won't be complaining.
---
6. Crete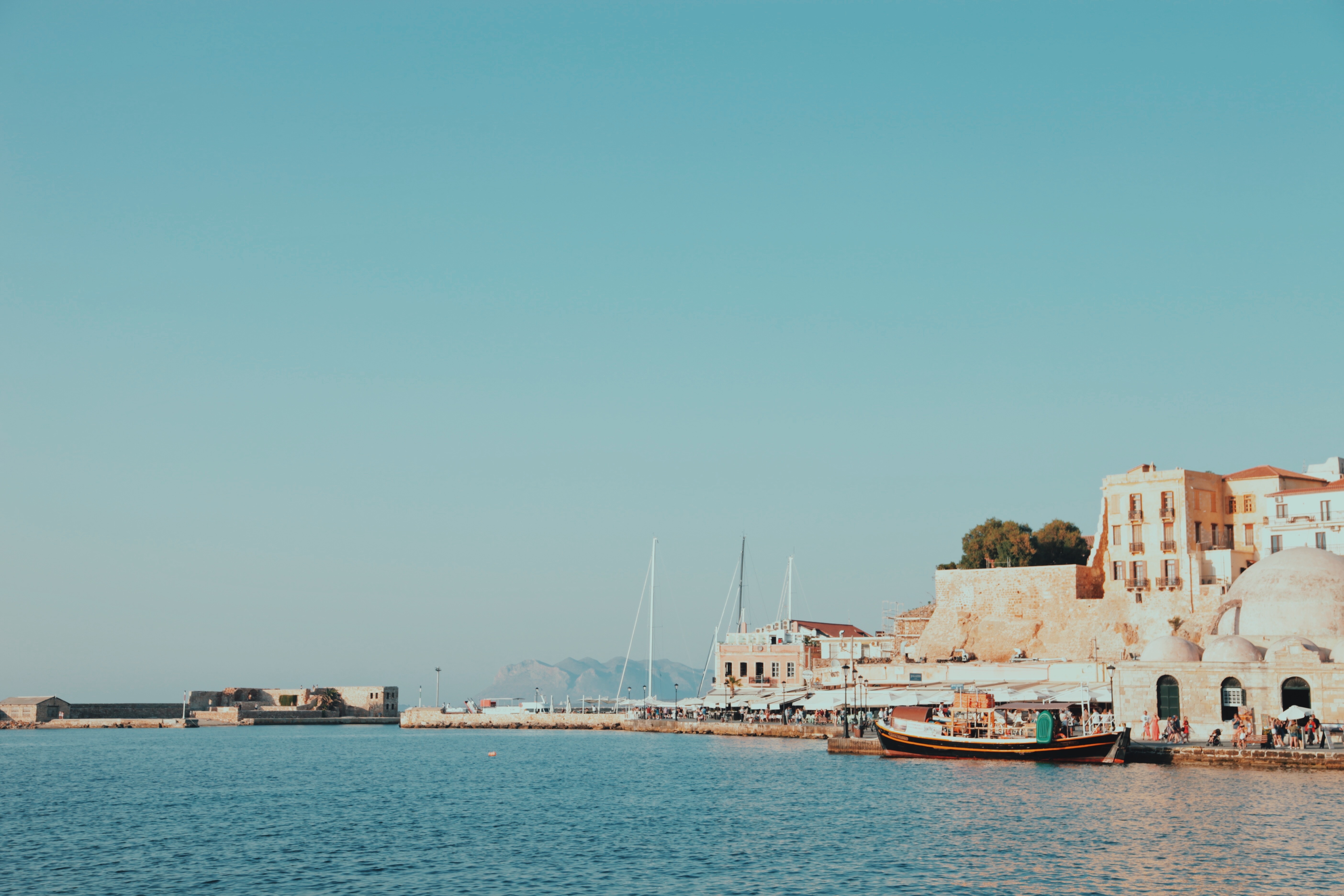 One of Greece's southernmost islands, Crete is a bewitching destination. Bewitching or not, there's no denying that Crete can sometimes get a bit much in the summer, when it feels like every sun-seeker in Europe descends on the island's shores to park themselves on its beaches.
Crete constantly appears on lists of the best winter destinations in Europe, thanks to its pleasant temperatures and varied terrain. Many of the beach resorts and party bars are closed, so you can knock about the island seeing very few tourists and exploring to your heart's content.
---
7. Fuerteventura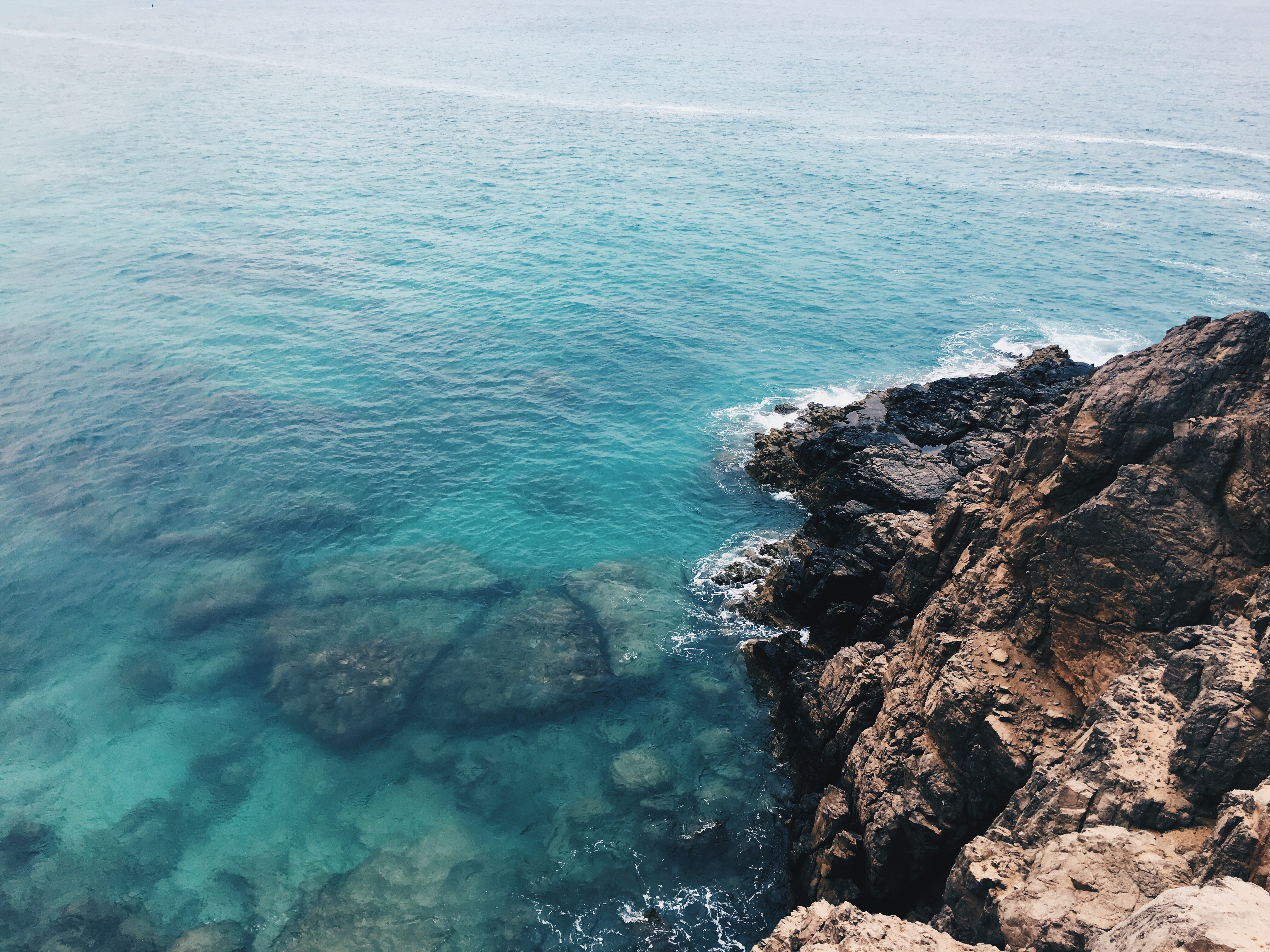 Fuerteventura, like La Palma, is in the Canary Islands, but unlike its smaller cousin, it's got more than enough beaches to go around. Pretty good news then that winter barely touches the Canaries, with January temperatures frequently hitting the 21ºC mark.
There are two main resort areas: Corralejo and Morro Jable – both of which offer a range of beach-front properties perfect for flopping down with your favourite playlist and lying in the sun. If you're partial to a spot of naturism, you'll be glad to know that Fuerteventura is very naturist-friendly, with beach spots all around the island where you can work on your all-over tan.
---
And… A Little Further Afield – Essaouira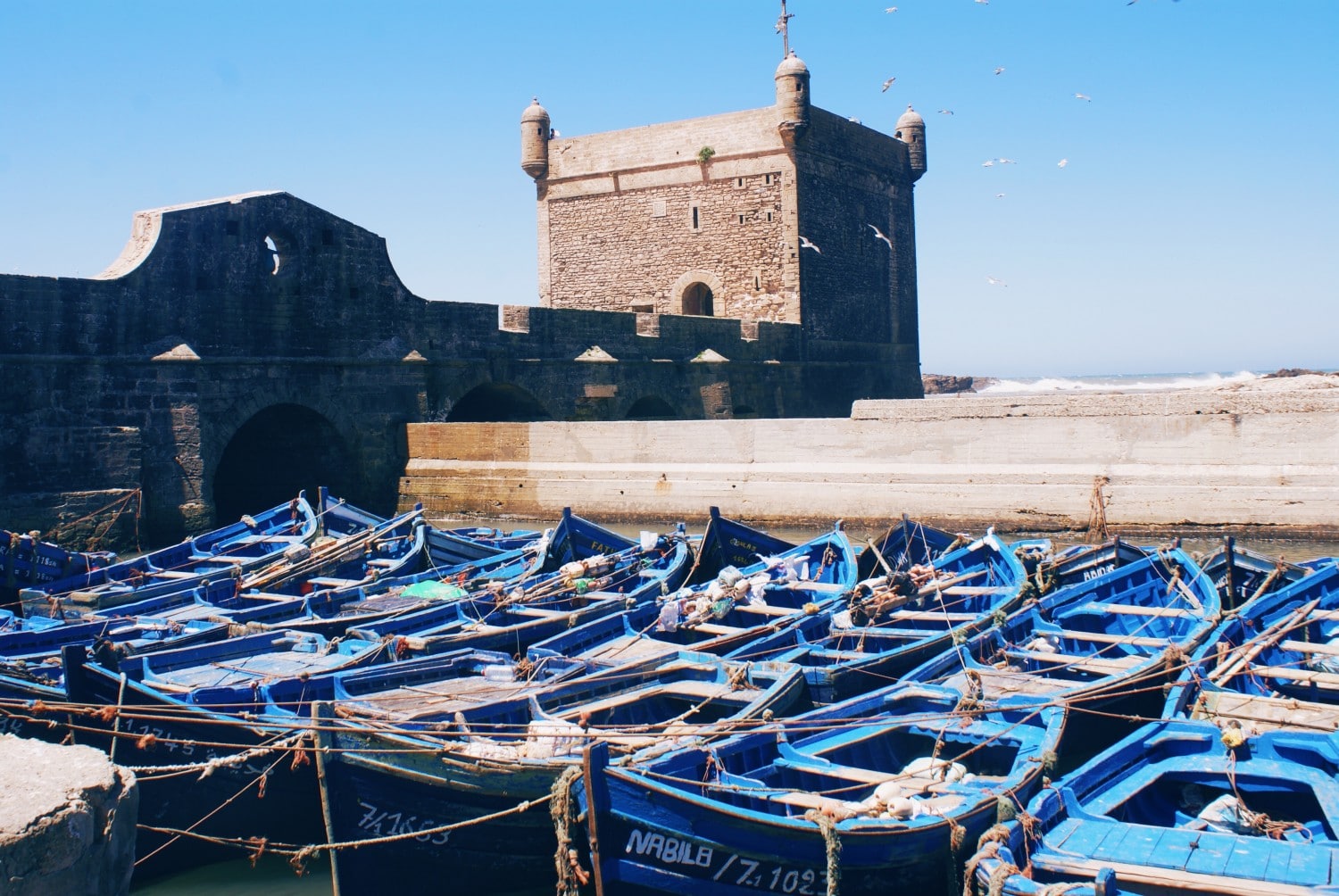 It's not in Europe, but Essaouira is one of my favourite short-haul winter getaways. This Moroccan port town is evocative of days gone by – not much has changed since it was one of the much-beloved spots on the hippy trail.
It's not really a beach destination, but Essaouira is the perfect place to practice your yoga poses, ride the surf and gallop along the beach before rounding the day off with a plate heaving with fresh seafood and a refreshing mint tea. Nothing could feel further from winter in the U.K, that's for sure.
Here's how to have the perfect weekend in Essaouira.
---
So, that's it. The best winter sun destinations in Europe. I hope you manage to make a break for it and catch a few rays this winter. You totally deserve it. We all do.
Looking for more travel inspiration? Follow me on Instagram or say hi on Facebook
Love this? Save and share on Pinterest!