It's no news that skiing is a hot ticket in the French Alps. There are so many ski resorts in the Alps that it's pretty difficult not to pick a favourite… and then return drearily year after year to ski the same old slopes.
For some it's the glitz and glam of Val D'Isere, for others the spacious Les Deux Alpes, while others go for smaller resorts such as Sainte Foy or eco ski chalets in Morzine.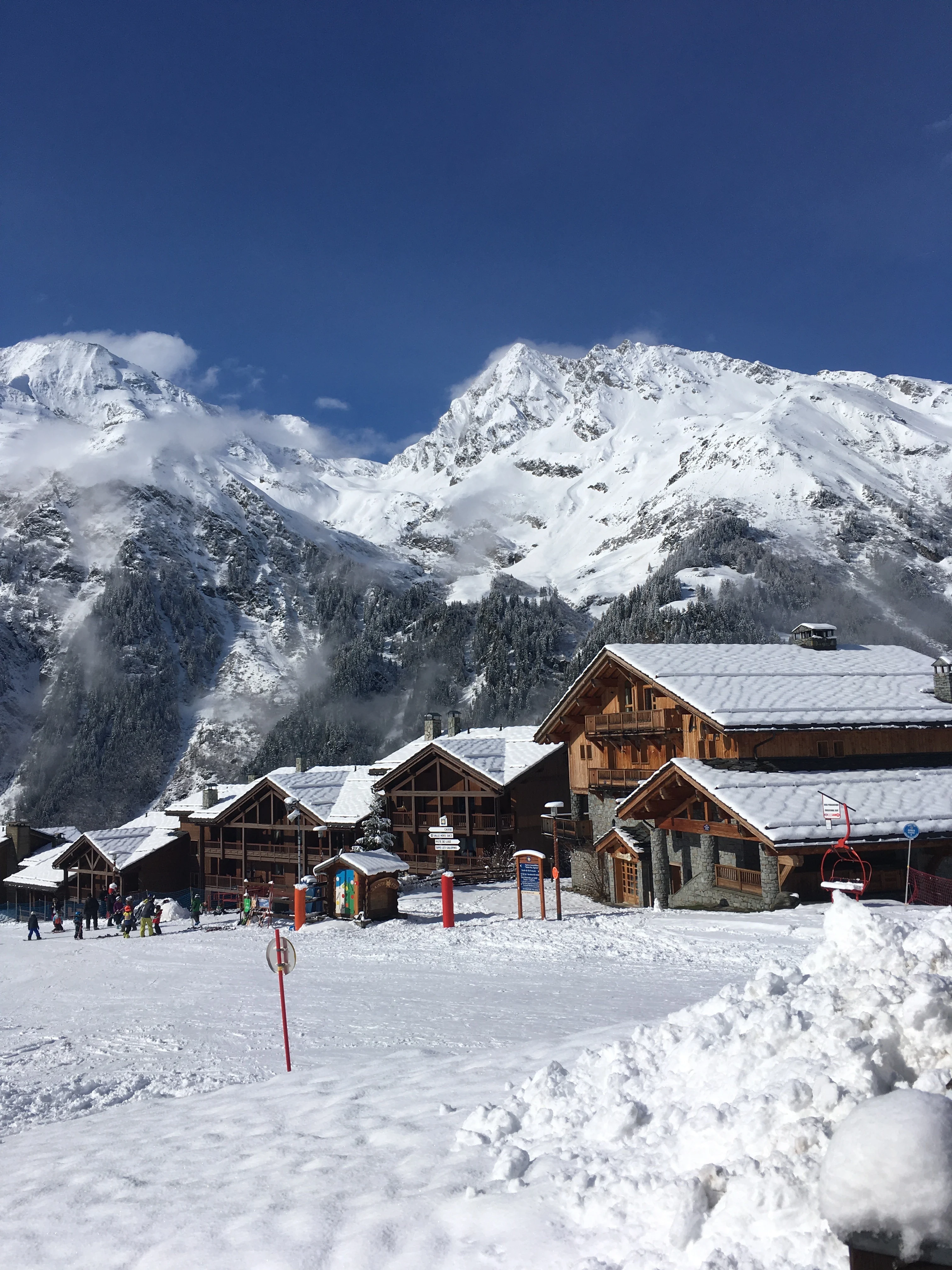 But what if you didn't have to make a choice anymore? I travelled to the Alps late last season to try luxury ski holiday specialists Première Neige's "ski safari", a customised ski itinerary whisking guests between a number of resorts whilst taking full advantage of the company's luxury accommodation.
The Ski Safari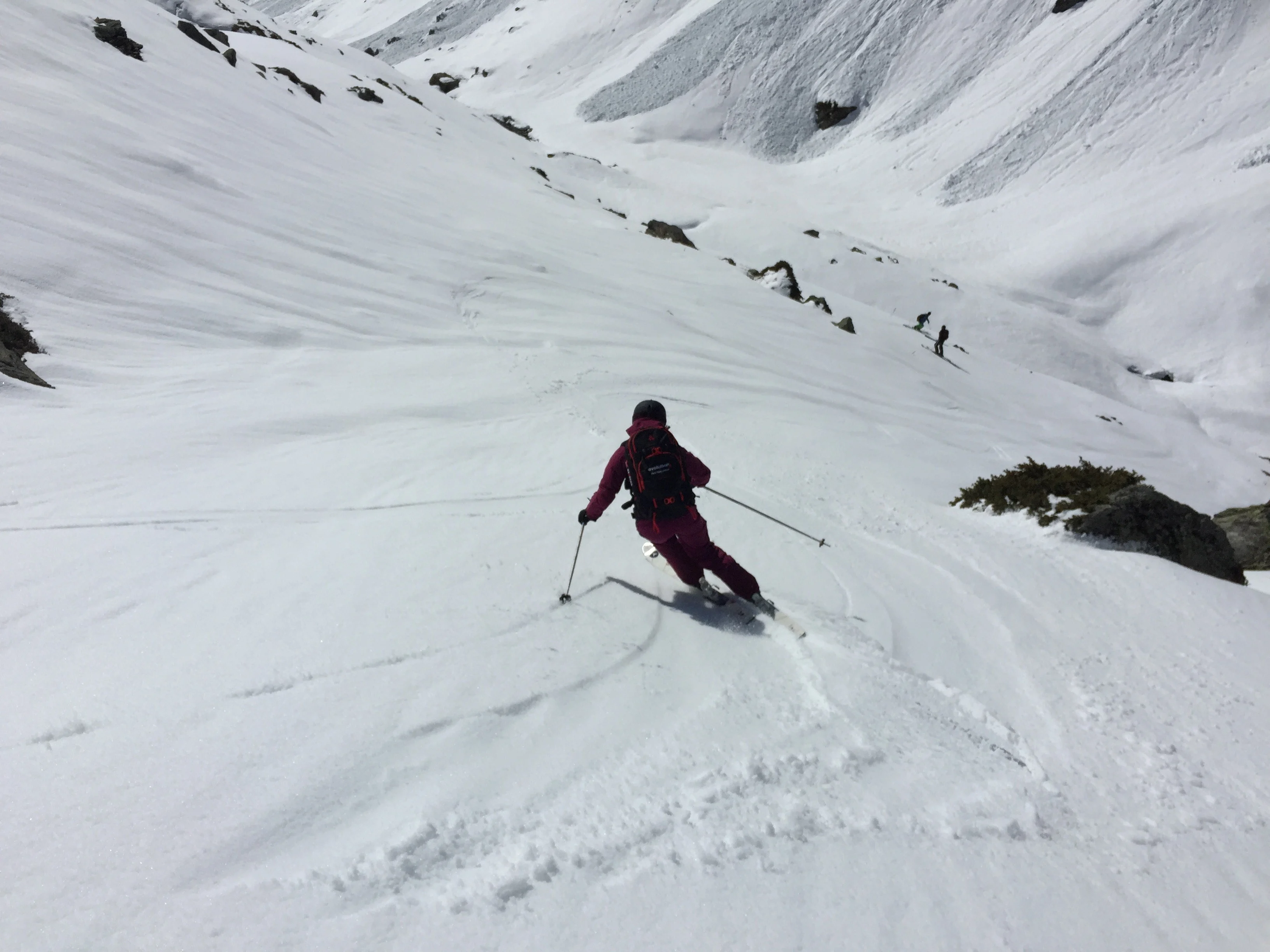 So what is a ski safari? Essentially, it's a skiing holiday in Europe where you ski in different resorts on different days, rather than being restricted to the lift pass for the resort you are staying in.
Sainte Foy, a world-class ski resort in itself, is perfectly located within easy reach of a number of other resorts including Les Arcs, Tignes, Val D'Isere and La Rosiere.
I'll be the first to admit that my skiing is not up to par, but even working my way through the smaller slopes in the different locations was a memorable experience.
Each resort had its own special atmosphere and style: Sainte Foy was low-key and laid back,Val D'Isere stylish and with memorable apres ski bars and restaurants (La Folie Douce, I'm looking at you), while La Rosiere was much quieter and traditional.
To be able to experience them all in one trip added some much welcome variety: not only in terms of the pistes, but also in terms of the lunchtime restaurants and apres ski bars. Safe to say, the alpine restaurants were excellent – serving hearty and delicious food to help us refuel after our morning's ski.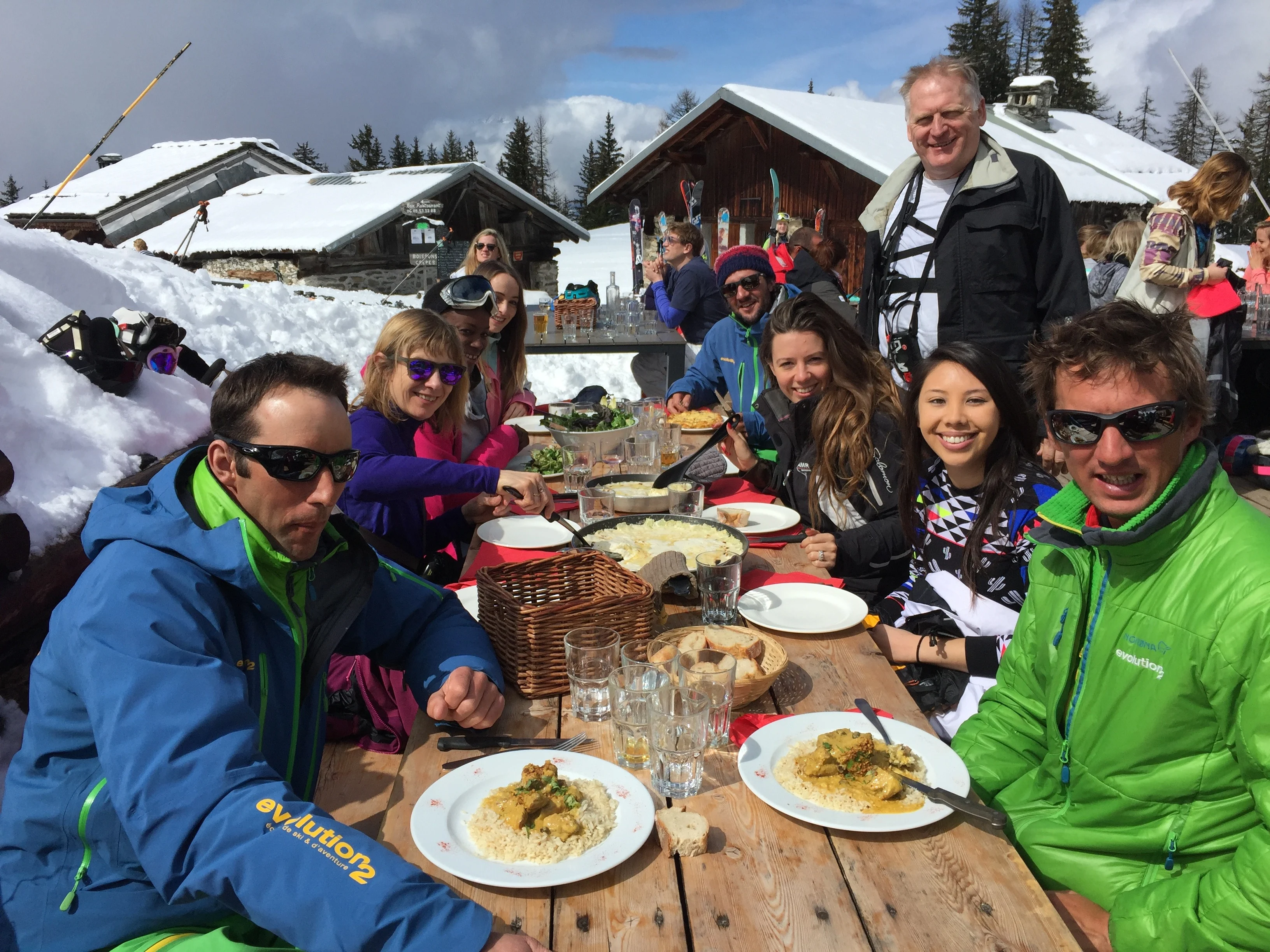 Experienced skiiers can take advantage of the world-class off-piste skiing in Fogliettaz or Col Granier, located a short distance away from Sainte Foy. For ultimate thrills, you can also pop over the border for a spot of heli-skiing in Italy, from the top of Archeboc to Chalet Merlo – a distance of over 2,000 metres of unbroken ski run.
---
Heading to the French Alps in the summer months? Here's why we love Hiking in the Park National Ecrins.
---
Chalet Merlo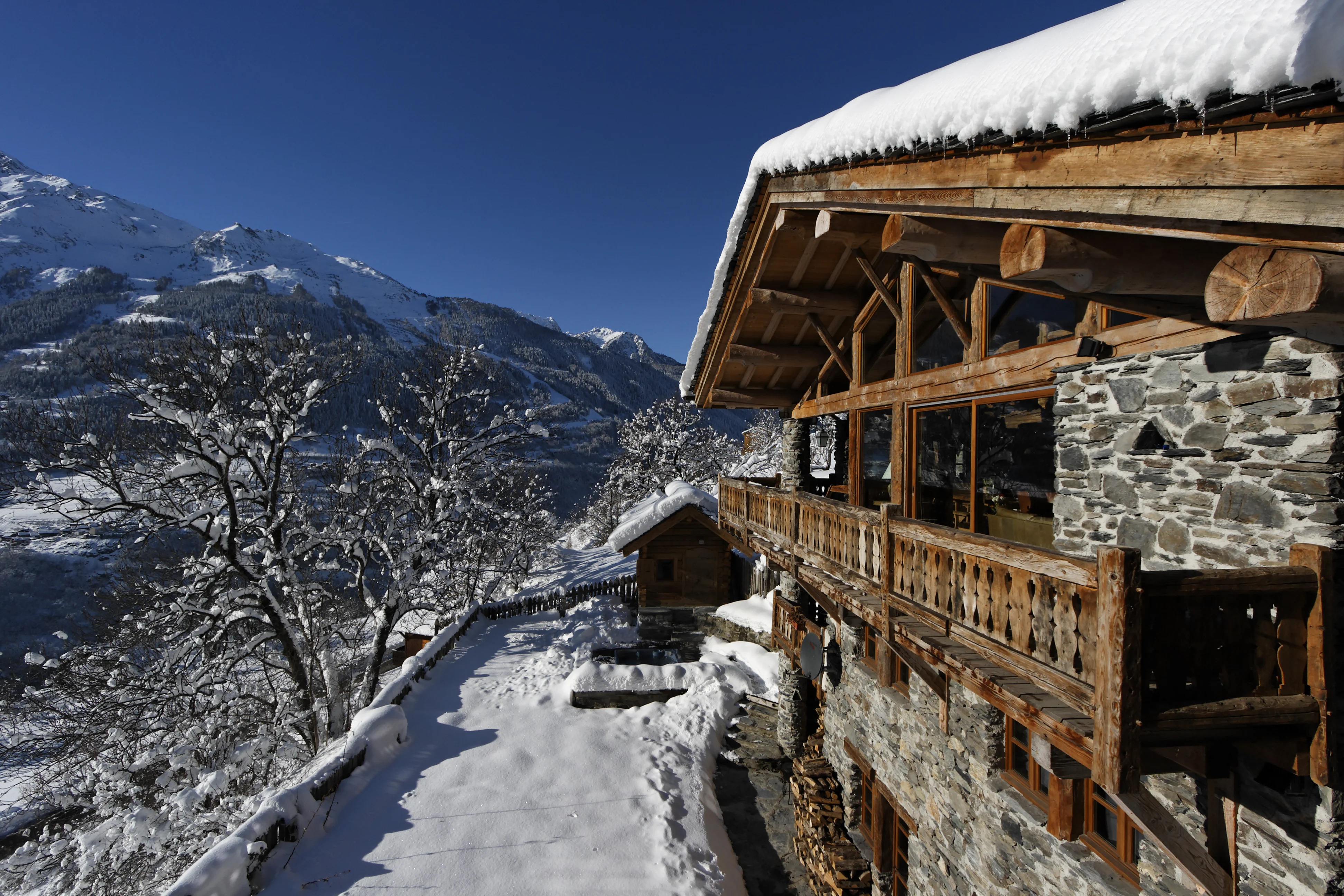 Our base for the ski safari was the high-end Chalet Merlo: a six bedroomed chalet a short drive away from the centre of Sainte Foy.
Luxurious and with the highest-quality service, Chalet Merlo is definitely the place to stay if you want a beautiful place to stay and pamper yourself while you are off the pistes.
Guests staying at Chalet Merlo receive the services of a private driver – the backbone of the ski safari experience as they will transport you to your chosen skiing destination each day and back to the chalet in the afternoon/ evening.
While it's perfectly easy to transfer between the destinations on four wheels – those wanting extra speed and flair can do so by helicopter with the added benefit of unbeatable views across the Alps as you do so.
The chalet boasts stunning views out over the Tarantaise Valley, and has been built to maximise those views – your personal balcony, the gardens, the large open terrace on the upper level – each comes with the expansive view for which the chalet is famed.
Full Service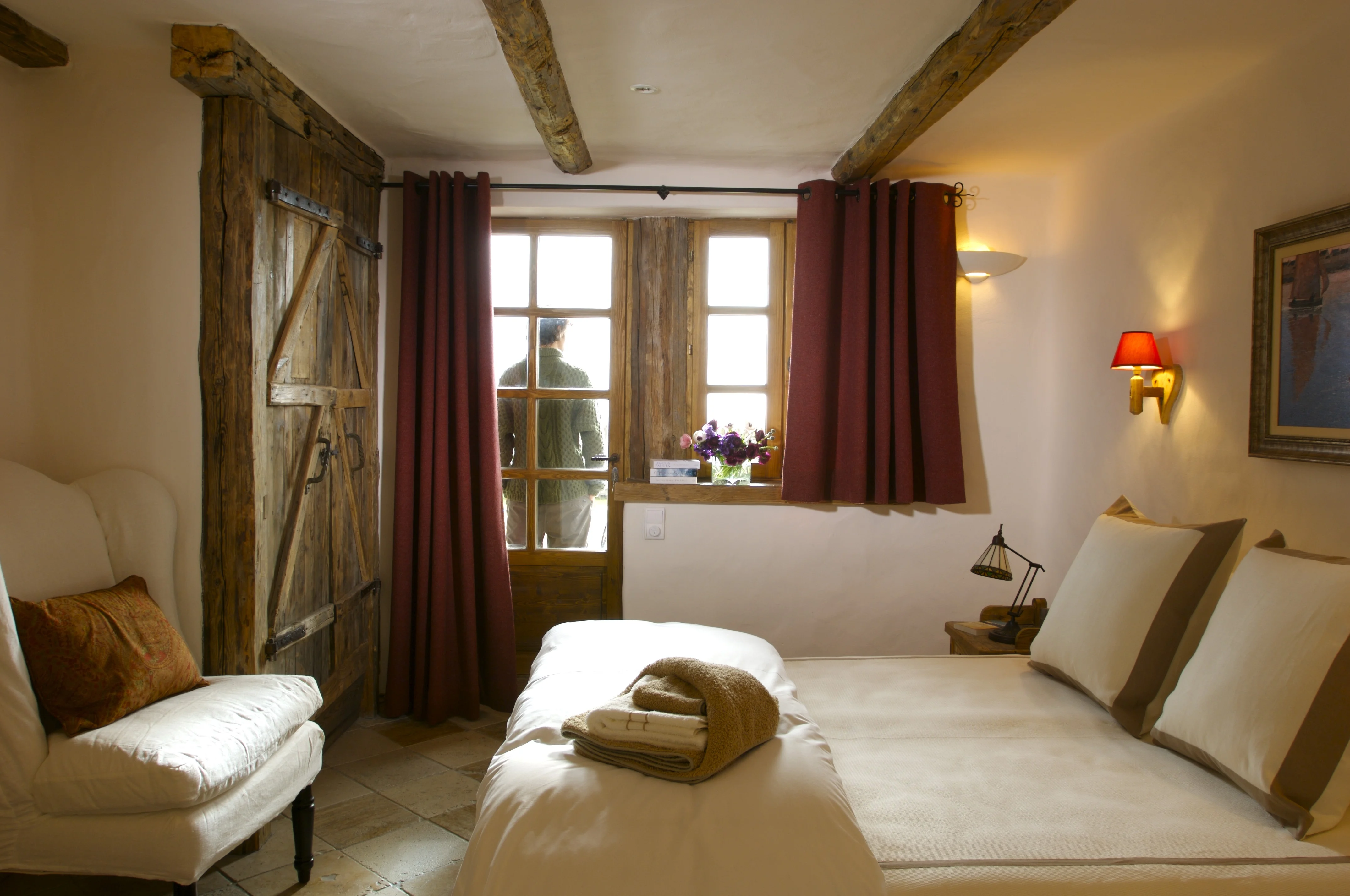 While it's not unusual for ski chalets to be catered, few, if any can rival Chalet Merlo on this front. The chalet provides guests with a private chef, who creates french gourmet meals to guests preferences.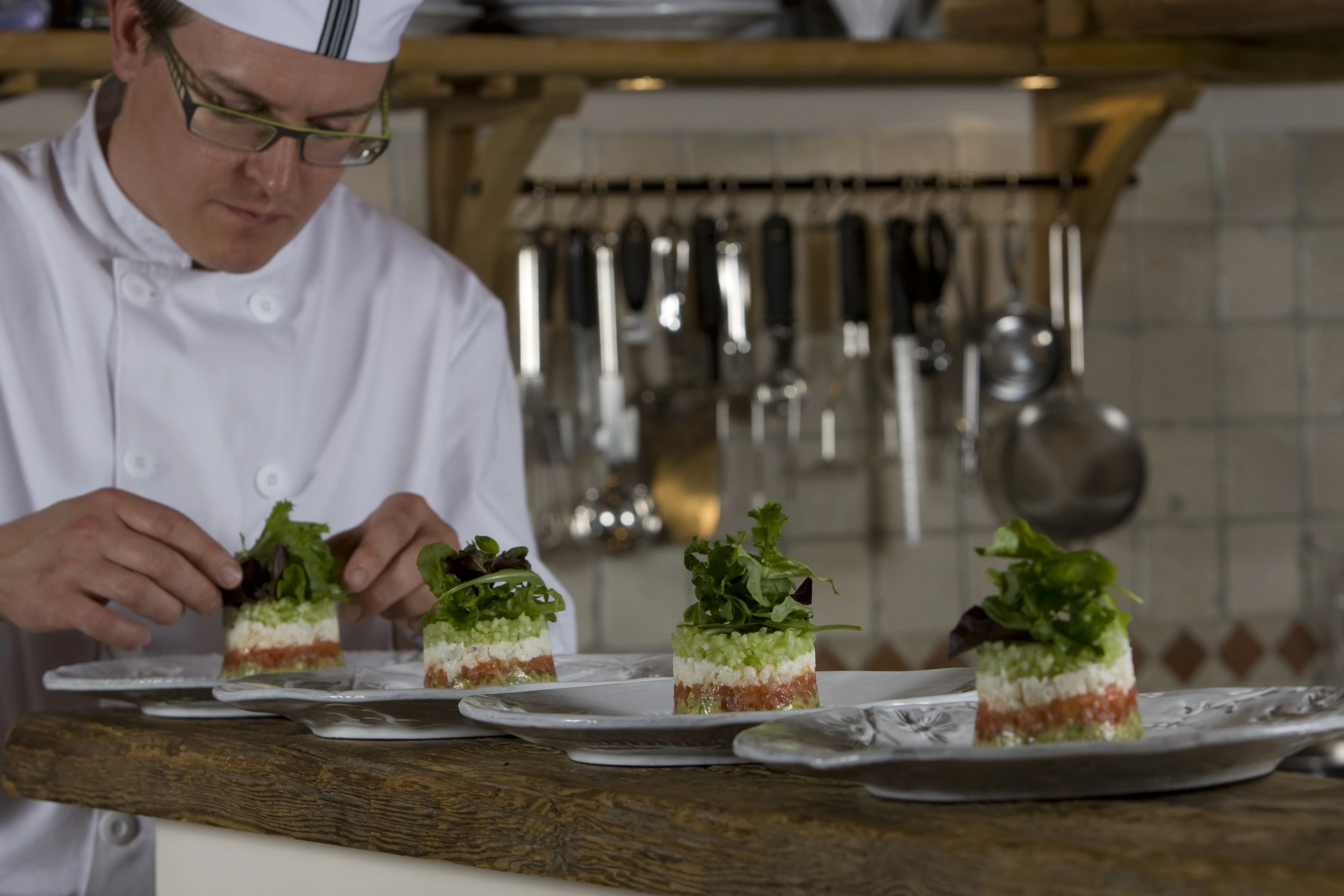 Rather than just acting as a base where guests unwind at the end of the day, one of Chalet Merlo's real draws is the opulent end-to-end experience created for each of its visitors. To this end, there's a jacuzzi set in the gardens where we spent many an afternoon drinking champagne, chatting and watching as the sun started to set, bathing the valley in a glow of oranges and pinks.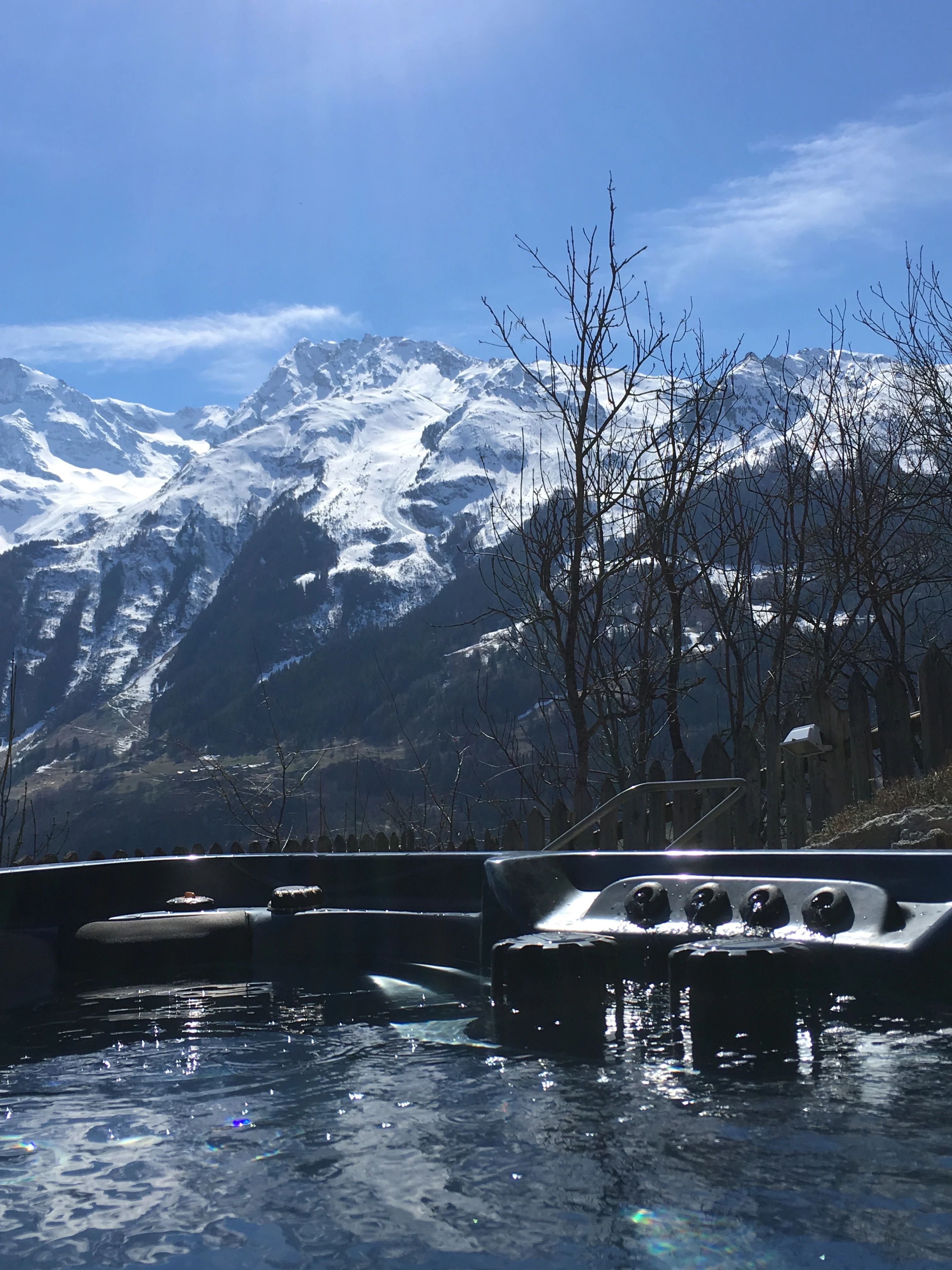 One of my favourite parts of the day (well, other than the somewhat stilted skiing on my part and glorious food at the chalet) was the "Ski Recovery Wellness Experience" – a daily private massage or facial in the chalet's designated massage suite.
At the end of each day, a therapist would go to work on my knots and tension, leaving me feeling more relaxed than I thought possible by the end of the experience.
If the activity on the pistes isn't enough (or you're having an indulgent day in the chalet) Merlo has a two-floored gym where you can work up a sweat. I felt like I got enough exercise trying to stay upright on the slopes, but it's there if you want to take advantage of it.
Creating Your Luxury Ski Holiday
One of the real benefits of the ski safari was the unparalleled level of personalisation. Première Neige's concierge service means that every aspect of the trip was completely tailored to our preferences: from the food we ate, the resorts we skied in, to the daily massages and yoga sessions.
Luxury isn't just about the place you stay, it's about the overall experience: the small details – and this is where this trip really shone.
Premiere Neige (www.premiere-neige.com) offers Chalet Merlo (up to 12 guests) from £8,525 per week including dedicated chalet staff/chef on a half board basis. Ski and Snowshoe rental available from SkiSet in Sainte Foy (www.skiset.com).
Love this? Save and share on Pinterest.