There are so many brilliant destinations in easy striking distance of Paris that it would be a shame to miss them. Looking for the best day trips from Paris? Check out this handy guide.
Paris is such a cool city that you can easily spend the duration of your trip exploring the diverse array of things to do, bars, restaurants and out-and-out fabulous spots during your itinerary.
I get it – by the time you've spent a couple of days checking out Paris's major sights and a couple more mooching around some of the quieter neighbourhoods, it's pretty much time to go home.
That said, there are so many cool day trips from Paris that I would encourage you to try and squeeze at least one of them into your schedule.
Whether you want to revel in the OTT glory of Versailles, explore the Medieval charm of Le Mans or the jaw-droppingly beautiful chateaux of the Loire Valley, you're certainly not short on options.
Not sure where to start? These are the Paris day trips you totally shouldn't miss.
The Best Day Trips from Paris
Le Mans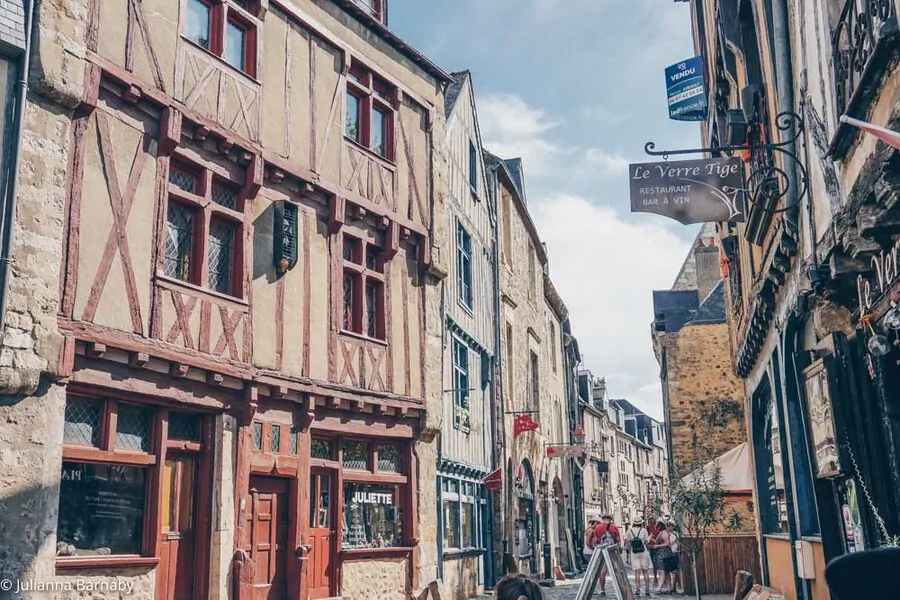 If you're a car fan, chances are you've heard of Le Mans, on account of the famous 24 hour race that's held there every year.
If not, this one may have slipped you by. But let me tell you – it is one of the best Paris day trips.
The city has Roman heritage, with various ruins still visible. However, some of the most impressive sights are newer – at least by French standards.
There's the stunning Gothic Cathedral of St Julian's, which partly dates back to the 11th Century. Then there's a ton of gorgeous houses, such as the famous Adam and Eve's House.
How to Get There
While it is technically possible to reach Le Mans by train and bus, it's slow with numerous changeovers. So it's best if you've got a car.
Versailles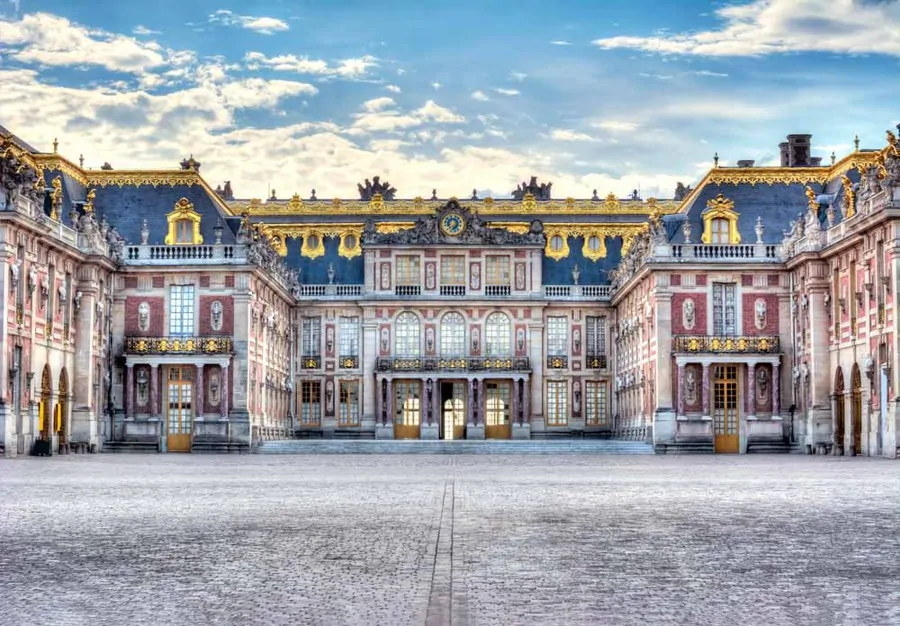 Nowadays, Versailles is so synonymous with extravagance that it's hard to imagine it was once just a quiet little village.
That was, until King Louis XIII built a hunting lodge there. Several expansions meant it would eventually become home to one of the most lavish royal palaces in Europe.
The Palace of Versailles is famously associated with Marie Antoinette – of 'let them eat cake!' fame (although it's likely a misquote). You'll certainly feel like part of the aristocracy as you wander around enjoying gorgeous sights like the Hall of Mirrors.
Although the palace is by far the most famous sight in Versailles, you can also explore the wider town which is quite picturesque.
How to Get There
Arranging a day trip to Versailles from Paris is simple. The easiest way to get there is by train, they leave often from Paris and take about 45 minutes.
Book your ticket in advance here
Loire Valley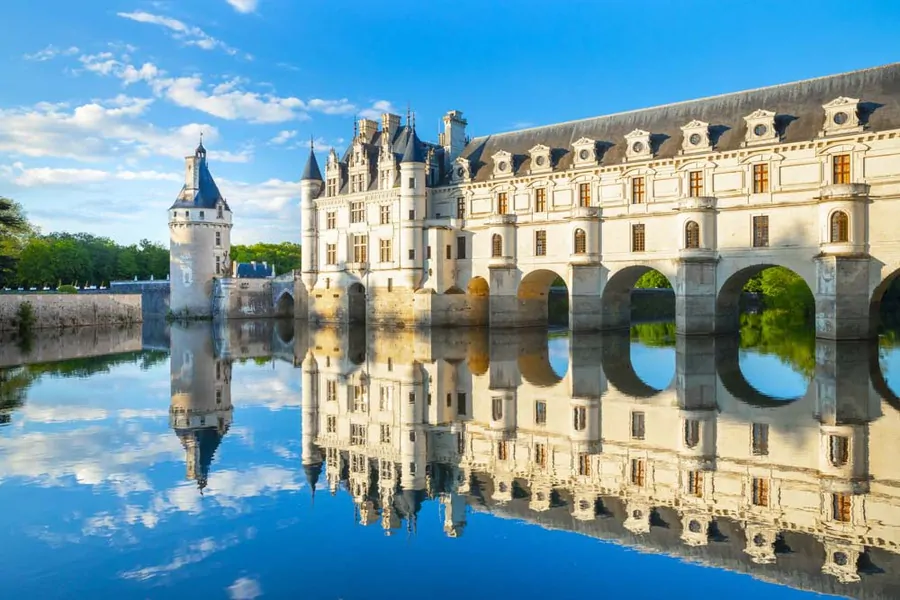 Near the centre of France, the Loire Valley is pretty close to heaven for lovers of food, wine, castles, scenery or gorgeous villages (aka just about everyone).
No wonder it's one of my top side trips from Paris.
The Loire Valley region boasts an incredible 1,000 castles – so you won't be starved for an impressive chateau or two. Then there's the amazing wine, as well as cute villages like Lavardin.
How to Get There
A Loire Valley day trip from Paris is relatively easy: you can technically reach part of the Loire Valley by train, stopping in Tours. However, for the best experience I recommend going by car (either self-driving, or part of a tour).
Book a tour (including wine tasting, and lunch!) here
Vallee du Loir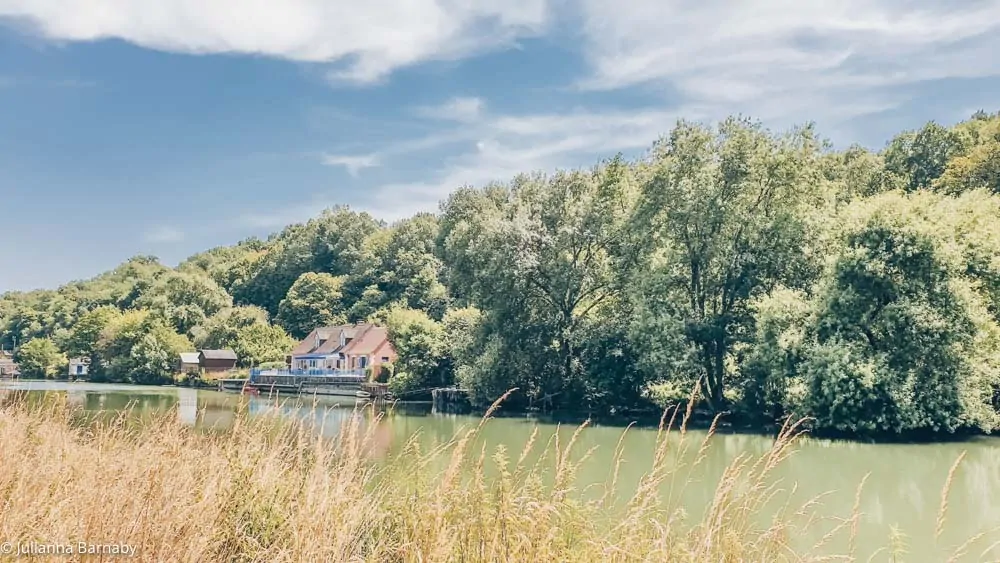 Every now and again, I discover a hidden gem that's so beautiful and peaceful I consider keeping it all to myself.
Then I think of you, dear reader, and decide to share it after all.
Well, the Vallee du Loir (no, not Loire) is the hidden gem of all hidden gems. It's the rural France of storybooks; the gorgeous villages, delicious food and stunning scenery.
Completely sans the touristic hordes.
How to Get There
You'll need a car to discover this one, but believe me: it's worth it.
Normandy (D Day Beaches / WWII)
Few places have been as significant for modern European history as Normandy, in France's north.
If you have an interest in history or just wish to appreciate the horrors of World War II, then a Normandy day trip from Paris is a must.
Most famously, Normandy was the site of the D-Day Landings. These battles saw extremely heavy casualties for the Allied forces, but are credited as a tipping point in the war.
You don't need to be a military enthusiast to be moved by the sight of rows upon rows of stark white grave markers, or to imagine the sombre reality of landing on the beaches.
How to Get There
You can reach Bayeux quite easily by train from Paris, however I highly recommend a guided tour to help add context to your visit.
Book your tour and museum tickets here
Mont St Michel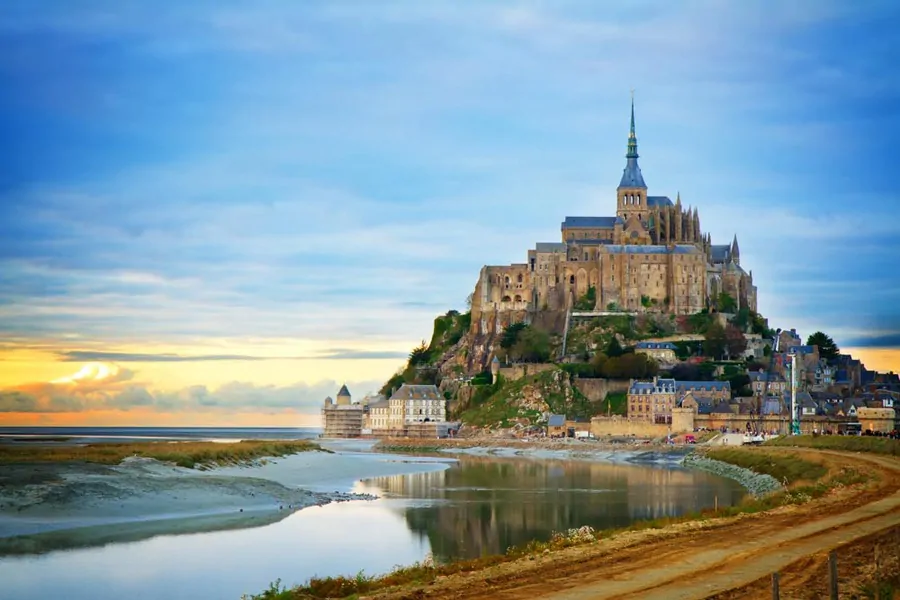 Side trips from Paris don't come much more magical than a visit to Mont St Michel in the country's north.
The sight of the Gothic abbey hovering above the heavily-fortified island is surely one of the most iconic views in France. It's no surprise that it attracts over seven million visitors every year.
As well as the stunning abbey, it's also a hodgepodge of cute little laneways on the way up.
The easiest way to get there is by organised tour or by driving.
How to Get There
It is technically possible by train and then bus, however it takes so long you will have hardly any time at the Mont.
Book your day trip from Paris here
Honfleur
Honfleur is so stupidly pretty that I can't believe everyone doesn't know about it.
Those who do know about it can only rave about its gorgeous harbour. Lined by higgledy-piggledy narrow houses in an array of colours, it's a total delight. It's no surprise that artists including legend Claude Monet chose to paint it.
Even if you're not a painter, tThere are few better places to stop for a seafood feast, and a bit of people watching to boot.
How to Get There
You can take the train from Paris to Le Havre, where it's a relatively short bus ride onto Honfleur.
Book your day trip to Honfleur here
Giverny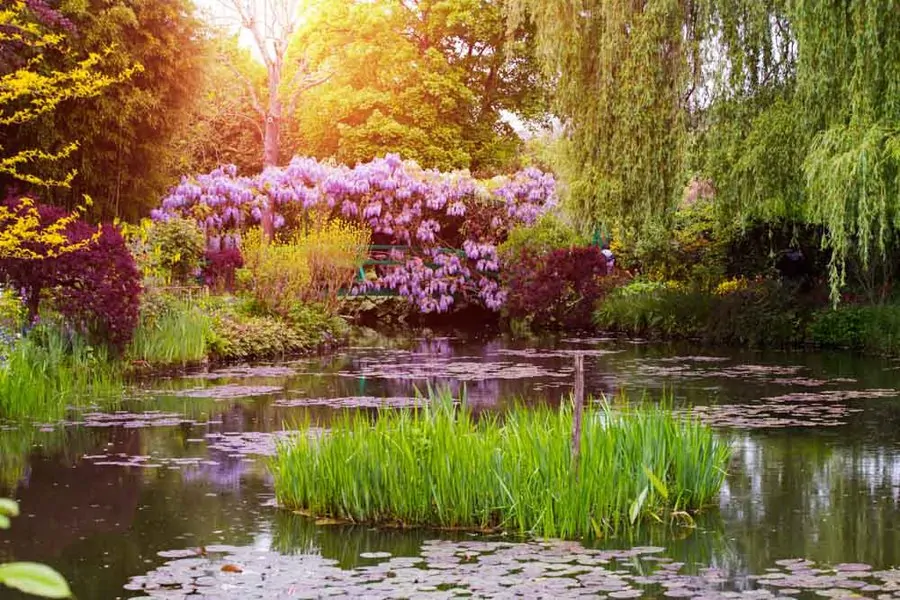 Don't just trust this travel blogger when it comes to the exceptional beauty of the town of Giverny.
Trust the various masters who have chosen Giverny as a base and painted it extensively. They include big names such as Manet and Renoir.
The most famous son of Giverny, however, is none other than Claude Monet. He not only painted the town, but also lived here – all of a sudden you start to understand why so many people do a day trip to Giverny from Paris.
You can even visit his House Garden. Who knows… perhaps the muses will speak to you while you're there.
How to Get There
Giverny is only about 45 miles (75 kilometres) from Paris, however there is no direct train or bus. Therefore a tour or a car are your best bets to reach it.
Book your half day tour from Paris to Giverny here
Champagne
Does this one really need an introduction?
It's the home of champagne, aka the bubbly stuff that makes you giggle and feel fancy.
There's nowhere better to drink it than in the Champagne region of northern France.
Not only did the drink originate here, but only bubbly actually produced in Champagne can call itself that (the rest uses names like prosecco, or sparkling.)
How to Get There
If you're planning a day trip to Champagne from Paris, the best way is to take a tour. That way, you don't have to do any driving and can take advantage of the fabulous Champagne on offer.
Sans doing that, as some of the wineries are spread out, it's ideal to have a car (and a designated driver, of course).
However, if you're vehicle-less, don't fret. You can get the high-speed train to either Reims or Epernay, which are both hubs of the region.
Book your wine tour of the Champagne region here
Chartres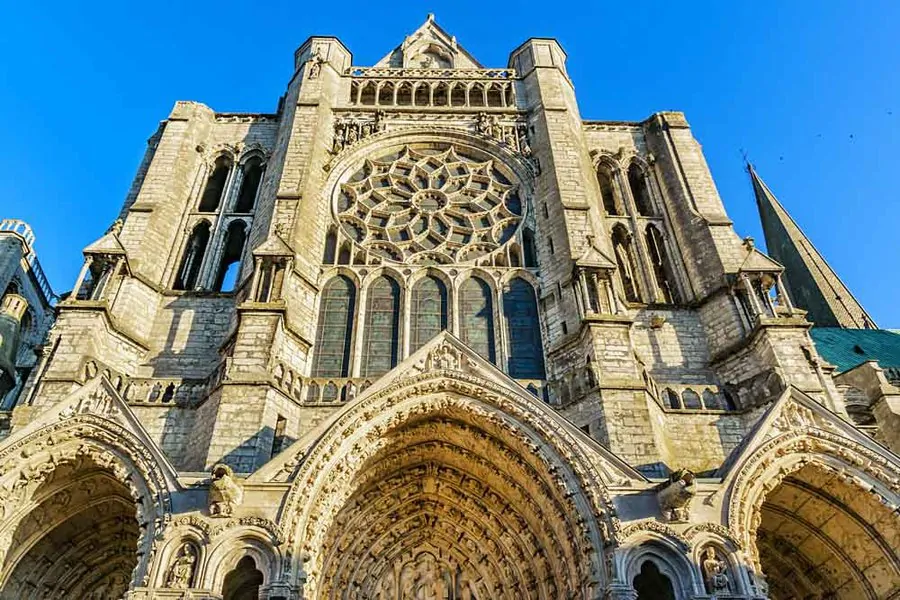 If you've been to many cathedrals in France (and let's face it, there are a lot of them), then you'll know that most have been restored and added to over the centuries.
This is what makes the cathedral in Chartres so beautiful – it's quite the time capsule, having remained largely unchanged since it was first constructed in the 12th century.
Remarkably, it even survived the World War II bombings which destroyed much of the nearby town.
Although the town is not as original, it's still a lovely place to spend an hour or two browsing through.
How to Get There
There are direct trains to Chartres from Gare Montparnasse in Paris.
Book your tour of Chartres from Paris here
Etretat
If your idea of the perfect fun day trip from Paris is taking in some absolutely gorgeous nature, then Etretrat may be just perfect.
It's located in Normandy right at the top of France, so it's a bit of a hike. However, you'll be well rewarded with beautiful views out over the chalk white cliffs.
If you're on a day trip from Paris in summer, you might even like to add in an hour or two at the beach to your itinerary.
In-land, the town is utterly charming with plenty of delicious restaurants and cafes to choose from.
How to Get There
It is possible to get a train to Le Havre and then the bus to Etretat, but it is quite slow. A tour or a car will help you have a lot less time in transit.
Châteaux de Vaux-le-Vicomte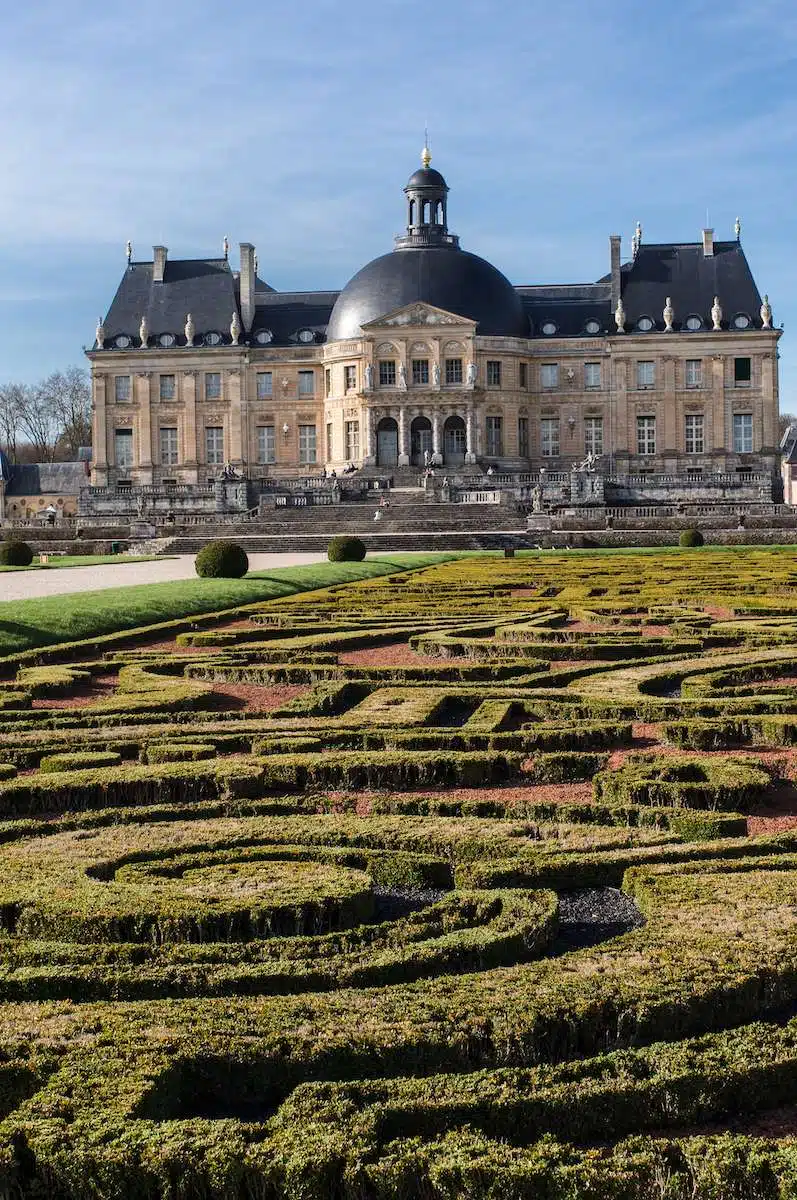 If you want to see a gorgeous French chateaux but you aren't keen to battle the crowds at Versailles, do I have a treat for you.
Châteaux de Vaux-le-Vicomte is an incredibly impressive palace and garden, that's far enough off the tourist radar to give you some room to breathe.
The lavish parties at this chateaux manage to outweigh those of Marie Antoinette – several partygoers were arrested after a particular debaucherous fete in the 17th century.
How to Get There
To see it for yourself, simply take the train to the Verneuil l'Etang train station, where there is a shuttle bus to the chateaux.
Book your entry ticket to the Chateaux here
Fontainebleau
Yet another of the elaborate castles which make great quick day trips from Paris is that in Chateau de Fontainebleau. Plus, it's a double whammy, because the town itself is absolutely adorable as well.
This chateaux is seriously impressive, and really exemplifies the 'look at me, I'm super rich!' attitude of the French aristocracy in the Renaissance era.
Whatever could be painted, covered in gold or filled with expensive objects, was. It's really quite the feast for your eyes.
How to Get There
Helpfully, there's a direct train to Fontainebleau from Paris, so it's one of the easiest day trips on the list – you could even do it in half a day at a push.
Book a tour of Fontainebleau as well as Châteaux de Vaux-le-Vicomte here
Chantilly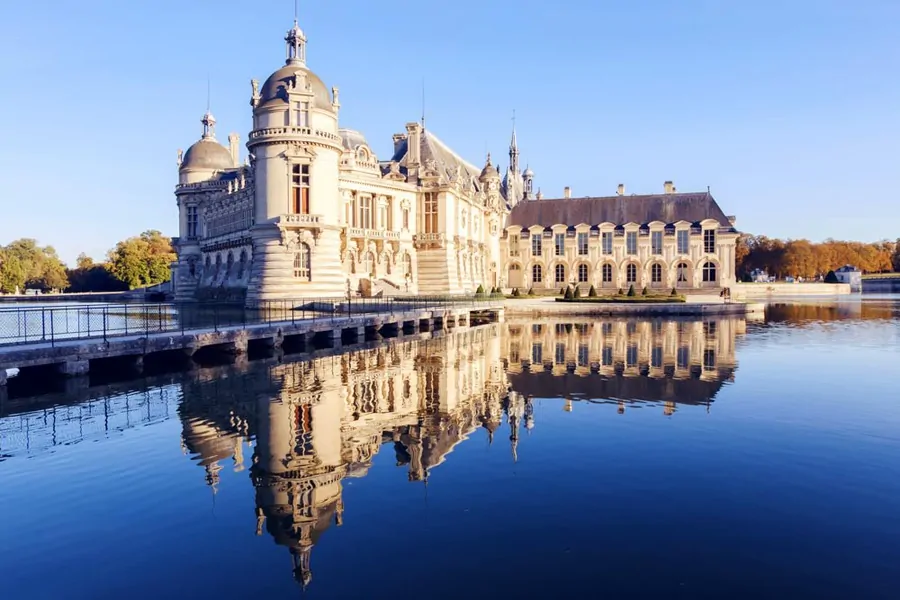 Still haven't got enough of admiring the lavishness of the lords and ladies of the past? You'd best make a stop in Chantilly, then.
Like Fontainebleau, there's more to this town than its lavish chateau – but it's certainly the most well-known attraction.
Apart from being lavish and grand (as per usual), Chateau de Chantilly is famous for its extensive library. It houses more than 60,000 significant books – something tells me the owner hasn't read them all.
How to Get There
Chantilly is easy to get to – a train from Gare du Nord to Gare de Chantilly Gouvieux takes under half an hour.
Get your skip-the-line ticket to the chateau here
Provins
Paris is beautiful, but I have to admit that charming Medieval villages in France are some of my favourite spots to spend the day.
To experience the beauty for yourself, I highly recommend Provins as one of the top day trips from Paris.
The beautiful town looks exactly how you'd hope – narrow streets, slightly ramshackle buildings and eye-watering history just below the surface.
Take the Saint Quiriace Collegiate Church – pretty as a picture, and then you find out Joan of Arc attended mass there.
How to Get There
Best of all, Provins is easily reached by train from Paris, and explored on foot.
Breteuil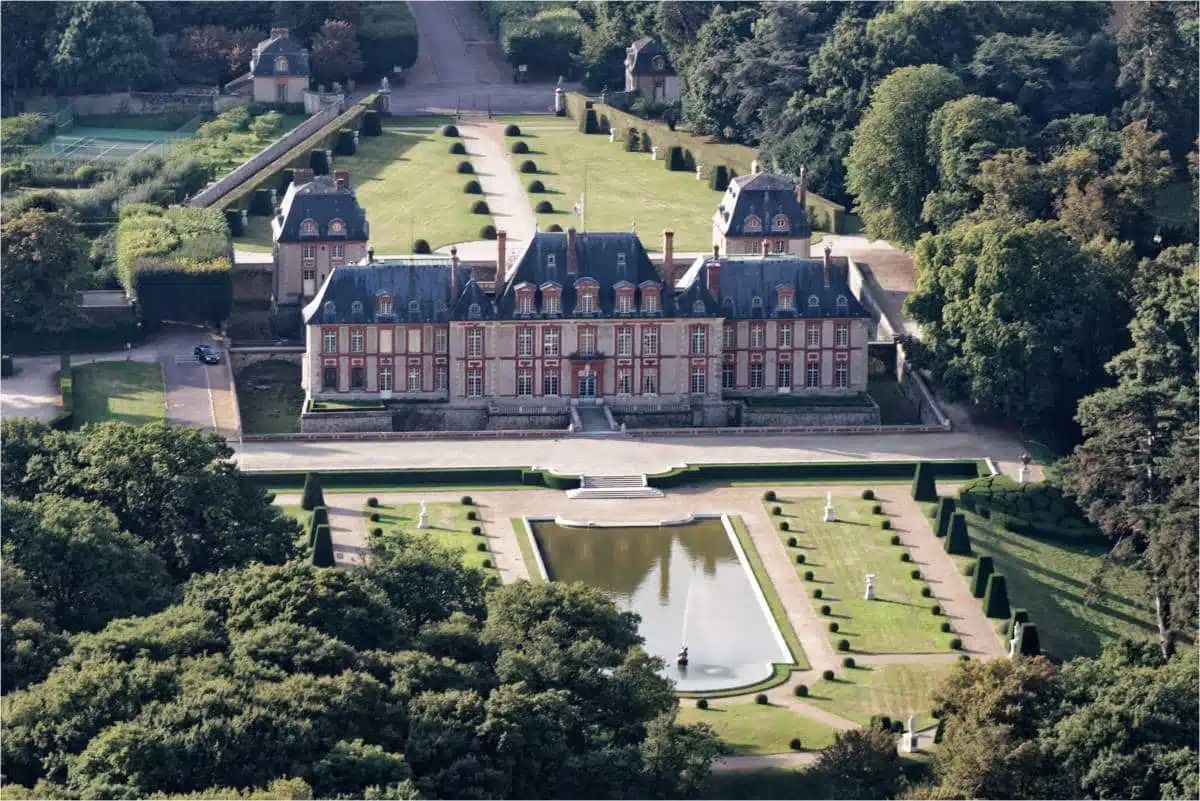 Just 35 kilometres away from Paris lies the Château de Breteuil, a striking country house that's been in the same very, very lucky family since it was built.
Thankfully, they've swung open its doors to let us, the masses, visit and enjoy it in all its glory.
Aside from its unique looks, Chateau de Breteuil is also famously the home of an exhibit on Perrault's fairy tales – it adds a fun and whimsical touch to this chateau.
How to Get There
You'll want a car to visit this one.
Chateau de Champs
For a glimpse into how the aristocracy lived on the fringes of Paris, then head out to Chateau de Champs.
The elaborate building was first built in 1699, however the owner soon went bankrupt and sold it on. Shortly thereafter, the most famous addition – the Rococo salon de chinoise – was added.
You can see it for yourself on a visit to the Chateau, which is one of my top picks for day trips from Paris in winter.
How to Get There
It's an easy train ride from Gare du Nord to Noisiel, about a mile from the chateau.
Compiegne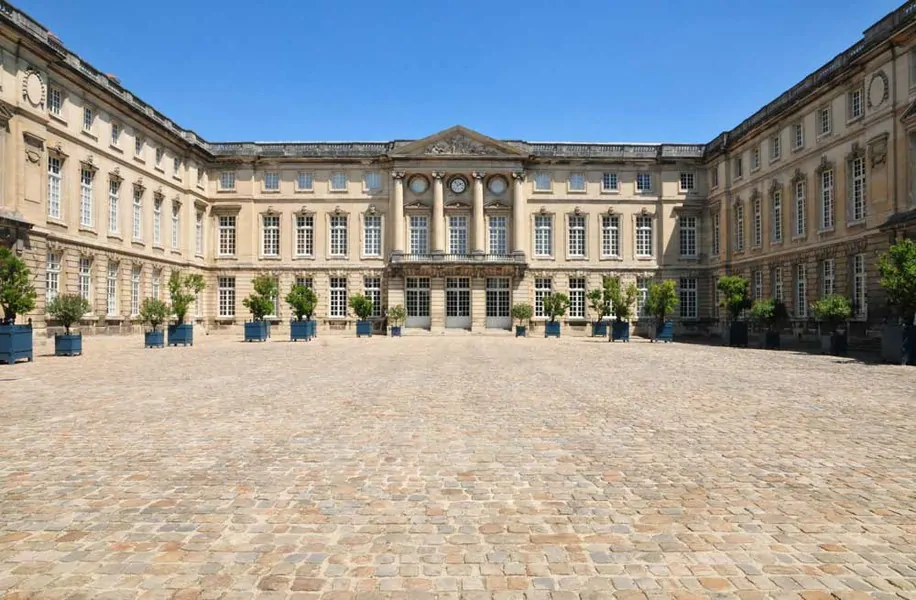 Compiegne in northern France is another of my top day trips outside of Paris.
It's not just me who loves this area – it was also home to many royals, who lived in the impressive Chateau de Compiegne. Today, it's one of the area's top attractions.
It's far from the only one, however. You can also visit the striking Town Hall, or sit in a cute cafe sipping an espresso.
How to Get There
There's a direct train from Gare du Nord, making Compiegne one of my favourite day trips from Paris by train.
Ecouen
Located about twenty kilometres north of Paris, Ecouen is a gorgeous place most famous for housing the Musee Renaissance.
It's the largest Renaissance museum in France, and filled with priceless treasures.
Plus, the building itself is super impressive – even more so when you find out that the wider building is still home to the Montmercy family. Not a bad place to call home, I reckon.
How to Get There
Ecouen is one of the easiest excursions outside Paris – just pop on the train and you'll be there in about half an hour.
Meudon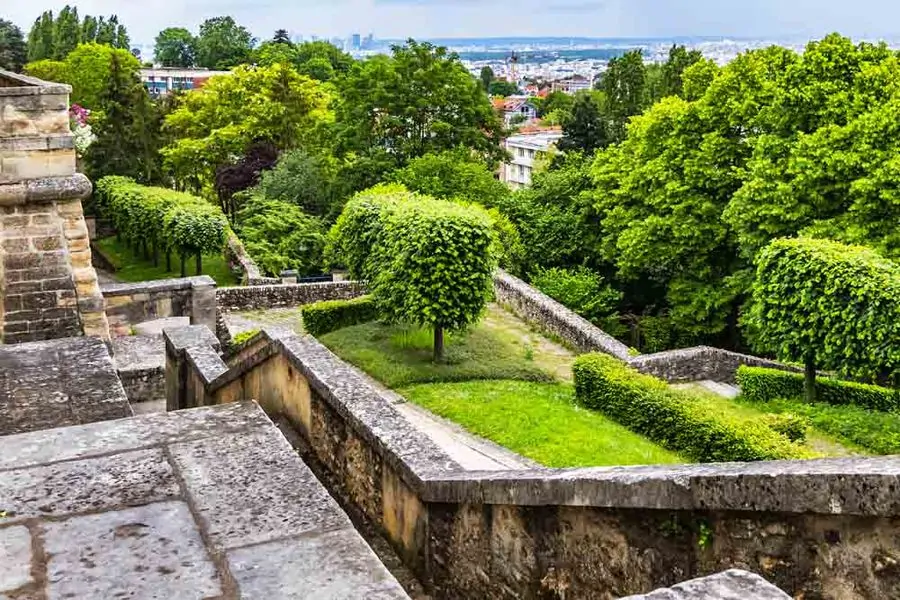 Right on the outskirts of the city, Meudon is the place to go if you're in the mood for a day trip around Paris.
Despite its proximity to the capital, it has a totally different feel. Things are far more peaceful here – you can almost forget the horror that is the line for the Eiffel Tower (I kid, I kid – sort of).
As well as just enjoying the peaceful vibes at the nearby forest, Meudon is also home to the impressive Rodin Museum.
How to Get There
As Meudon is technically a suburb of outer Paris, it's easy to reach by train or bus.
Senlis
Senlis is such a pretty little place – filled with surprisingly grand attractions – that you might find yourself looking around wondering where the crowds are.
However, as they say, don't look a gift horse in the mouth – just enjoy being able to wander through the streets in relative peace and quiet.
Just exploring the maze of lanes is a delight, but the town boasts a surprisingly impressive Cathedral. I mean, really impressive.
When you visit, be sure to keep an eye out for the plaque commemorating the achievements of Joan of Arc.
How to Get There
There is no direct train to Senlis, however you can get the train to Chantilly and then the bus to Senlis.
Lille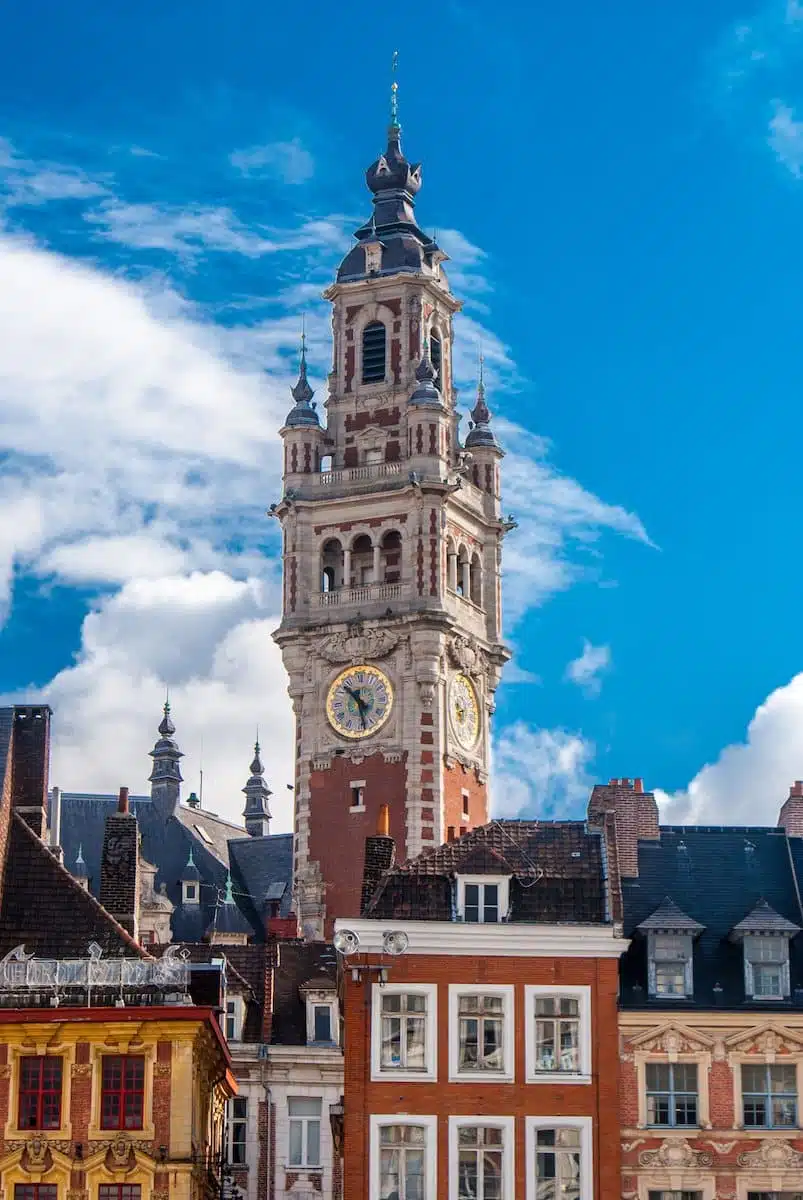 Lille has charm in abundance – it's the perfect day trip from Paris.
This northern French city is rich in culture and history, which can be seen in everything from its picturesque streets to world-class museums.
Speaking of which, the Palais des Beaux-Arts is unmissable. This museum is beautiful and houses one of the largest art collections in France, including works by Rubens, Goya and Delacroix.
The Old Town is another must-see on your day trip to Lille. With its quaint cobbled streets and colourful houses, you'll want to get lost in this adorable city. The best part? Lille is small enough to comfortably explore in one day.
How to Get There
A direct train from Gare du Nord takes you right into the centre of Lille.
Sevres
So technically this is still a part of Paris, but it's right on the outskirts, so here we are.
This pretty area has one special claim to fame – it's home to some of the world's best porcelain.
Now, you may be thinking: 'huh? Porcelain doesn't sound very interesting!'
Oh, but it is. Here, you can learn all about the history and manufacturing of it. Then, of course, you can pick up a few pieces to impress your friends back home.
If your friends happen to have some serious porcelain knowledge.
How to Get There
It's easy to get to Sevres by train from downtown Paris, and especially from Gare Montparnasse.
Brussels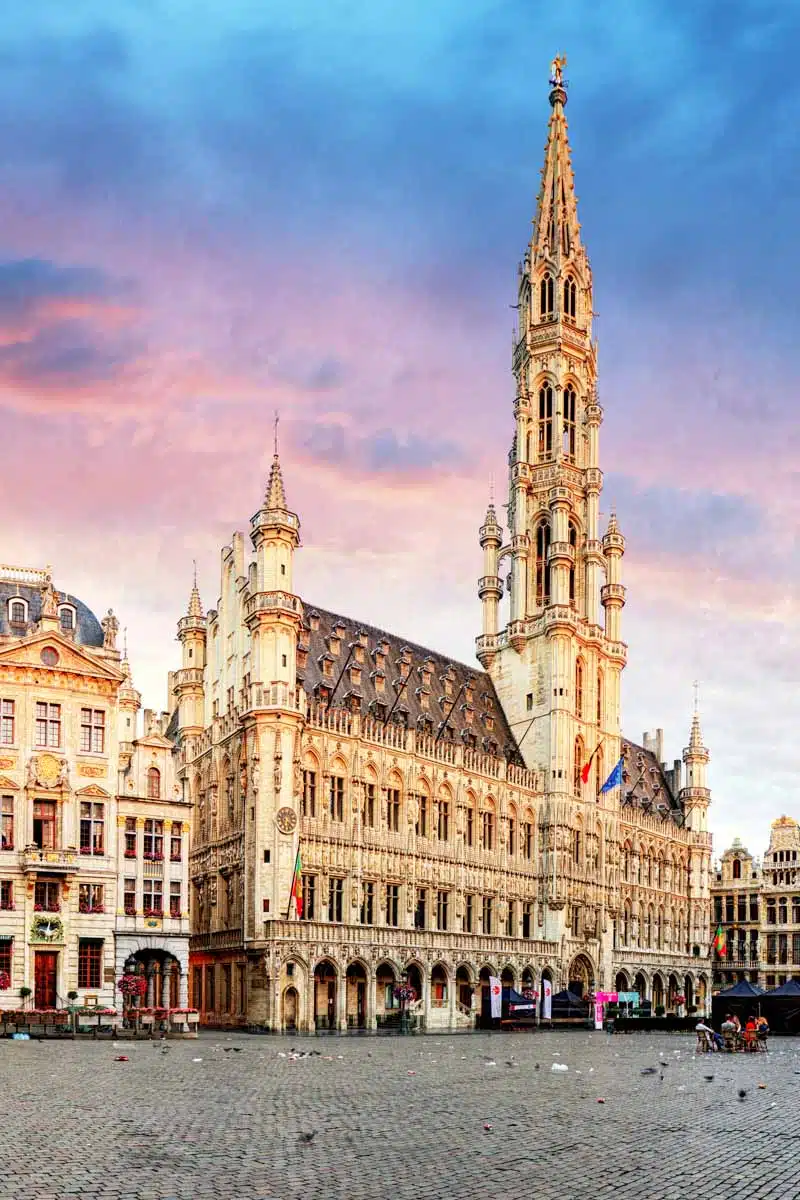 Fancy hopping over to Belgium on your day trip from Paris? The Belgian capital of Brussels is the perfect option.
There's plenty to do, but you can cover the vast majority of the main sites in one (very long) day. Begin by making your way to Grand Place – the hub of the city – before nipping over to the nearby Mannekin Pis for a little bit of light relief.
The Atomium is a short metro ride away from the centre of the city, as are the likes of the Magritte Museum and Mont des Arts (though the latter is just a steep stroll away, too). And, before you head back to Paris, make sure you stop by Delirium for a pint of the good stuff. I'm talking about Delirium Red, of course.
Gorging yourself on fries and waffles is totally optional, but highly recommended.
How to Get There
It takes just over an hour to travel between the two capitals. Direct Thalys trains run from Gare du Nord to Brussels Zuid/Midi.
Map of the Best Day Trips from Paris
Practical Tips for Planning a Day Trip from Paris
Get Your Guide is great for booking Paris day trips if you want to take a tour. Viator is also generally reliable too.
Make sure you wear some comfy shoes, as many of these villages have cobblestone streets which can be fatal to fancy footwear. This is especially true if you are catching public transport and need to walk on the way to your final destination.
The more popular day trips from Paris can get extremely busy, especially in the summer. If you have flexibility, getting there early really will make a world of difference.
Some of the most popular day trips from Paris feature attractions that are part of the Paris Pass. Take a look at the inclusions, as it can save you a lot – and you'll want to keep as much for champagne as possible.
Love this? Save and share on Pinterest!