Think of Belgium and think of Bruges' canals and Belgian beers? There's more to it than that. Explore the best things to do in Belgium – charting your way through historic castles, mind bending festivals and more along the way.
Forget France and Italy. I just so happen to think that Belgium is one of the most underrated countries in Europe. The truth is that the country of beer, chocolate and waffles is a charmer of note.
But it's not all foodie feasts (though I wouldn't blame you for planning your trip around that), as you can also explore plenty of quirky museums, pretty town squares and even street art hotspots.
And, while you could spend entire trips dedicated to the standout attractions of Brussels, Bruges or Antwerp, there's plenty more to do in Belgium. So let's dive in.
Not sure where to base yourself for your Belgian trip? Look no further than the Radisson Collection Grand Palace – a contemporary five-star property in the heart of Brussels.
Top 5 Things to Do in Belgium
Indulge in Belgian Beer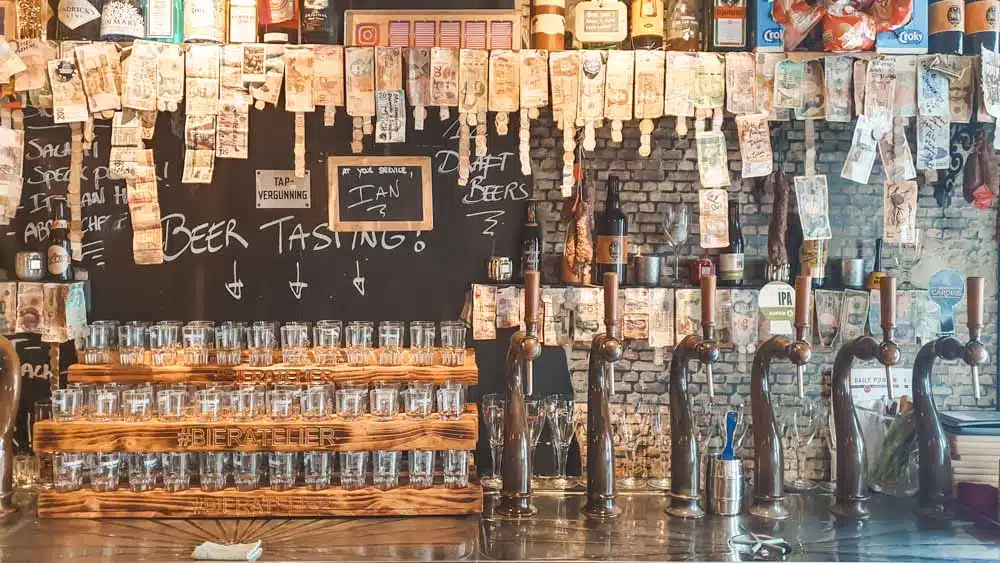 Wrap your head around this. Belgium produces more beers than any other country, with over 800 distinct brands doing the rounds. That means you cannot plan a trip to the country without indulging in one of the top things to do in Belgium – grabbing a beer (or two).
You don't need to be a massive beer fan to appreciate the passion and technique of a Belgian brew. But head out on a beer-tasting tour, and you'll probably find a favourite in no time, with flavours ranging from dark craft brews to light wheat beers and fruity lambic ales.
Read Next: The Bruges Beer Guide
Treat Yourself to Belgium Chocolate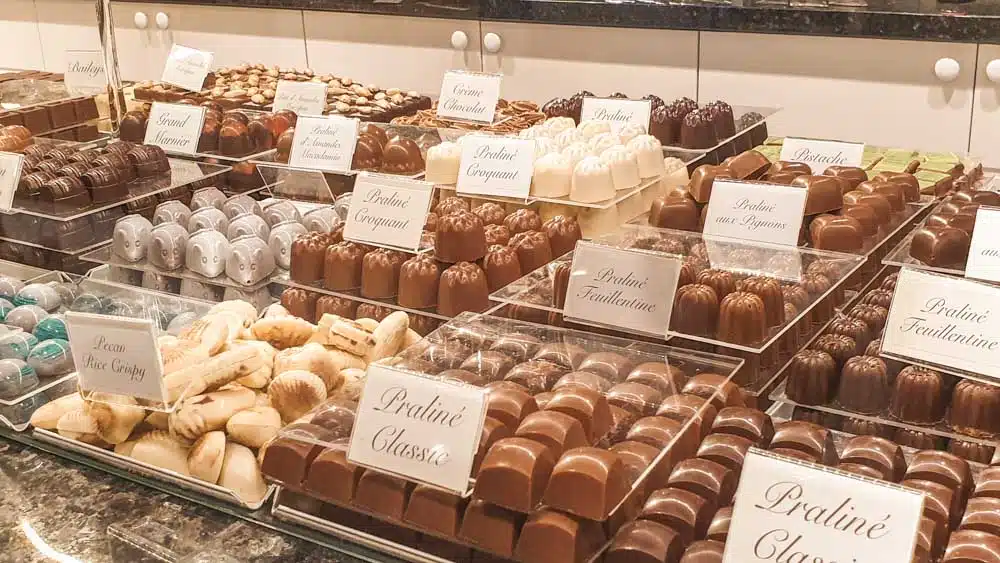 What's better than beer? If you ask any local, they'll probably look puzzled because, well, beer. But as the country's second biggest export, Belgium chocolate is in a league all its own.
If you're spending time in Brussels with a flair for history and a mouth for chocolate, you can't skip visiting Choco-Story. I mean, it's a museum dedicated to chocolate in Bruges. What more could you want? How about a chocolate-making workshop hosted by famed chocolatier Laurent Gerbaud?
Go Explore the City of Bruges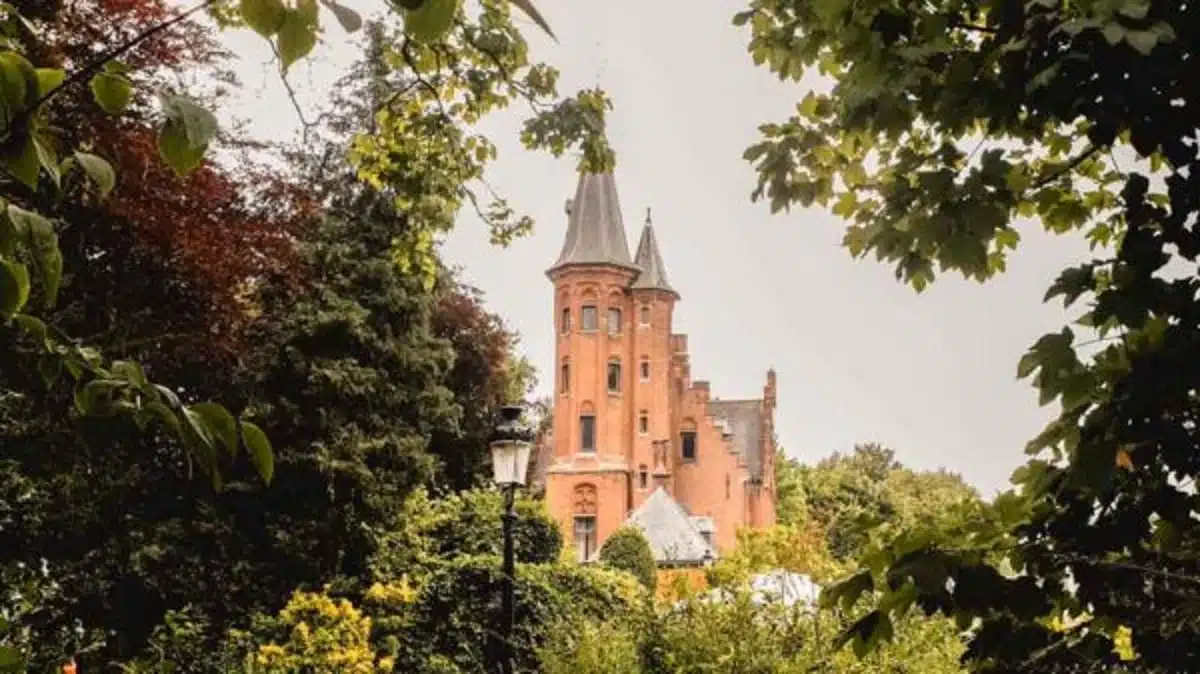 It wouldn't be a surprise if, after a visit to Bruges, the city steals your heart and becomes the winner of your best places in Belgium contest. Bearing the nickname "Venice of the North", the city with its canals, museums, and spectacular mediaeval architecture is a real showstopper.
Every showstopper has its crowning moments, and when you're spending a day in Bruges, these come in all shapes and sizes. To kick things off, venture through the Markt, an open-air square overlooked by the imposing 700-year-old Belfry. Round things with a visit to the Heilig Bloedbasiliek, the Diamantmuseum, and the epic Gruuthuse Museum.
Tuck Into a Belgium Waffle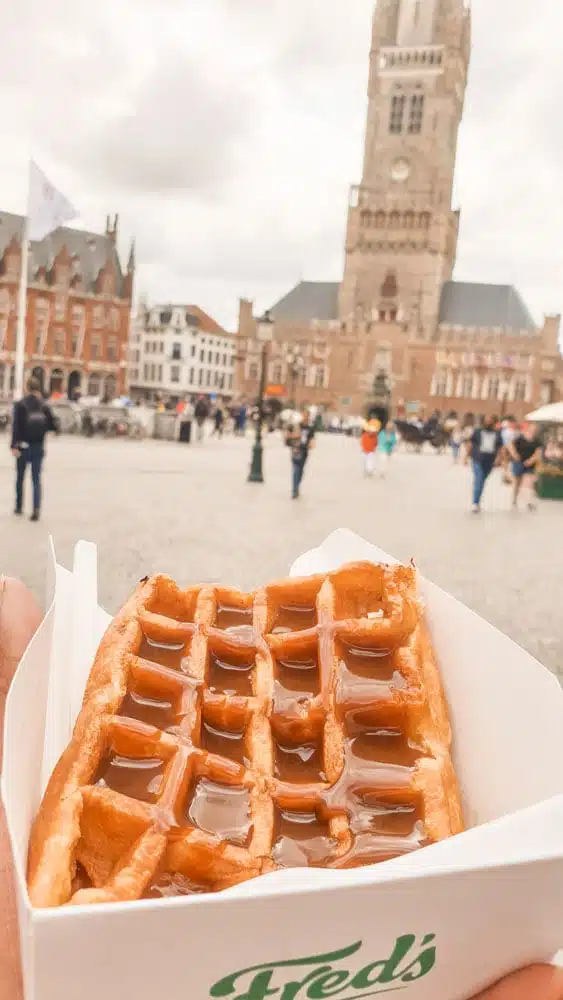 Mmmmmm, waffles. The jury might still be out on whether a waffle constitutes a nutritional meal, but it's an almost compulsory one in Belgium. Before you indulge, though, throw what you think you know about this delicious treat out the window, as munching on one of these will quickly be your what-to-do in Belgium go-to.
Delve Into the Capital City, Brussels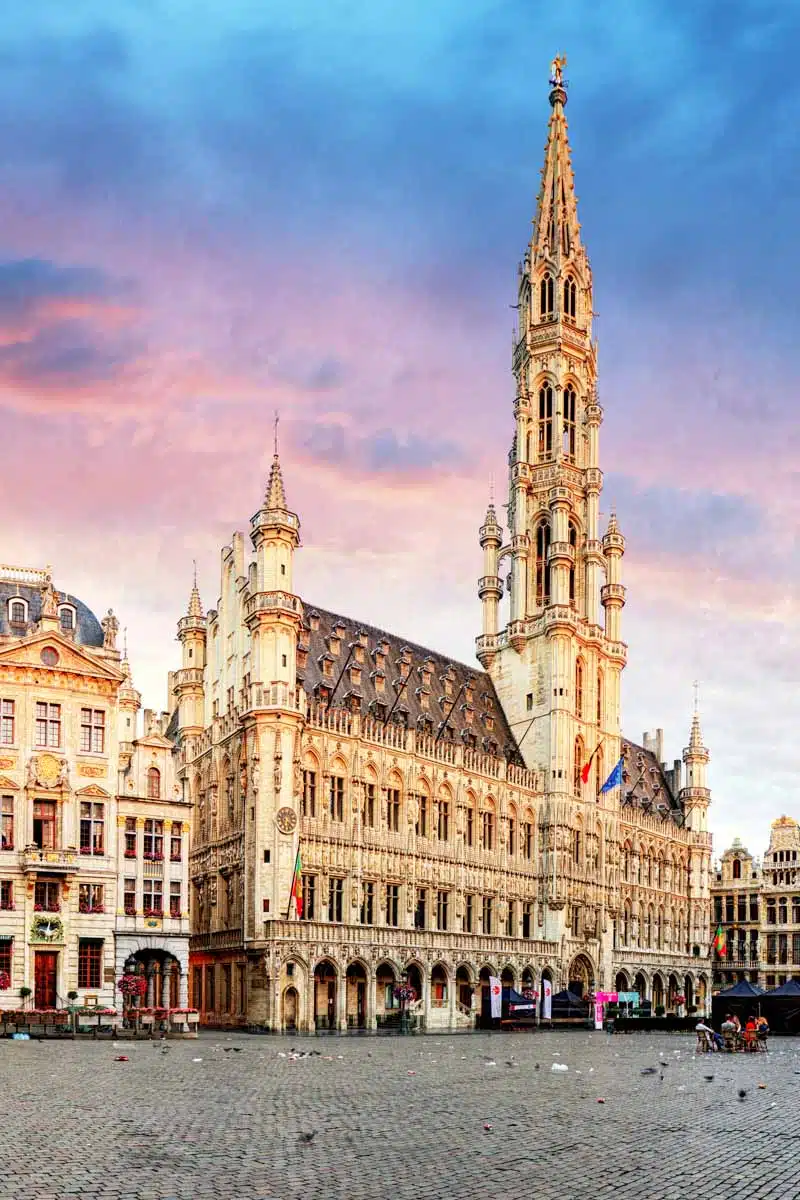 Technically you can see most of what makes Brussels one of the best places to visit in Belgium, but why would you want to? It's a city brimming with Art Nouveau architecture, chocolate and waffle shops galore, and cartoon comic strips.
Yes, as the spot where famed classics including "The Adventures of TinTin" and "The Smurfs", there are over 50 giant murals dedicated to cartoons along the comic book guided walking route. Aside from this, the capital city also boasts several stunning covering shopping arcades, such as the Galeries Royales Saint-Hubert.
Brilliant Things to See & Do in Belgium
Hop Aboard a Canal Cruise in Bruges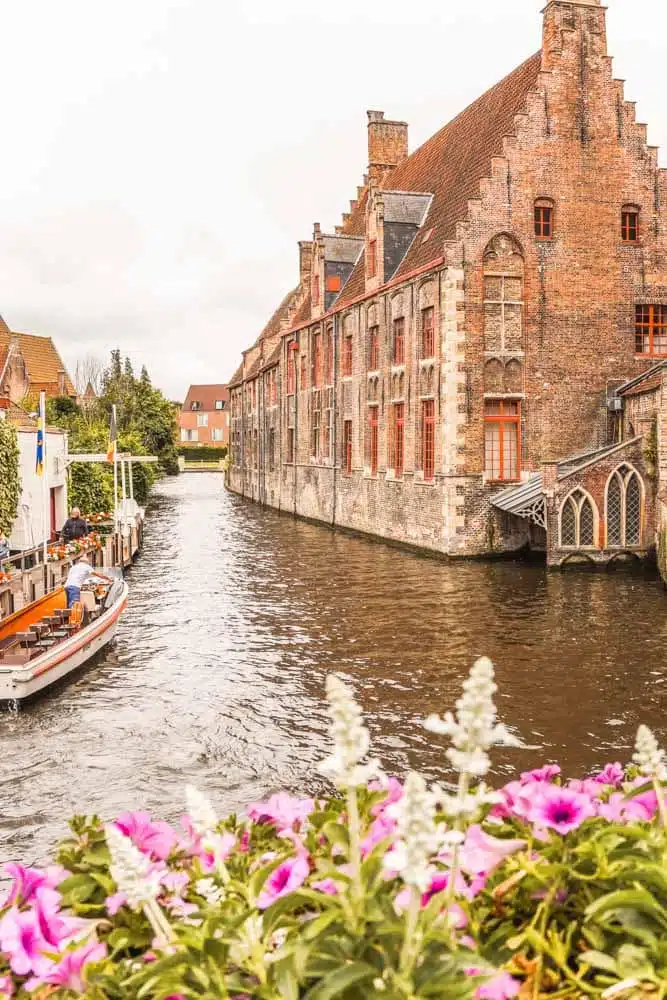 Okay, so there's simply visiting Bruges (a no-brainer), and then there's venturing through the city via its many canals. I mean, you're already in one of the most peaceful countries in the world, but gently flowing down the channels is a whimsical experience.
So grabbing a spot on a Bruges canal cruise is a must, especially if you want to add a bit of flair to your Belgium sightseeing adventure. If you're after a romantic affair, the Minnewater or Lake of Love is an obvious choice, or if you want to wash off a hot day's ick, the open-air-swimming pool constructed in the Coupure canal is a stellar idea.
Spend a Day in Mechelen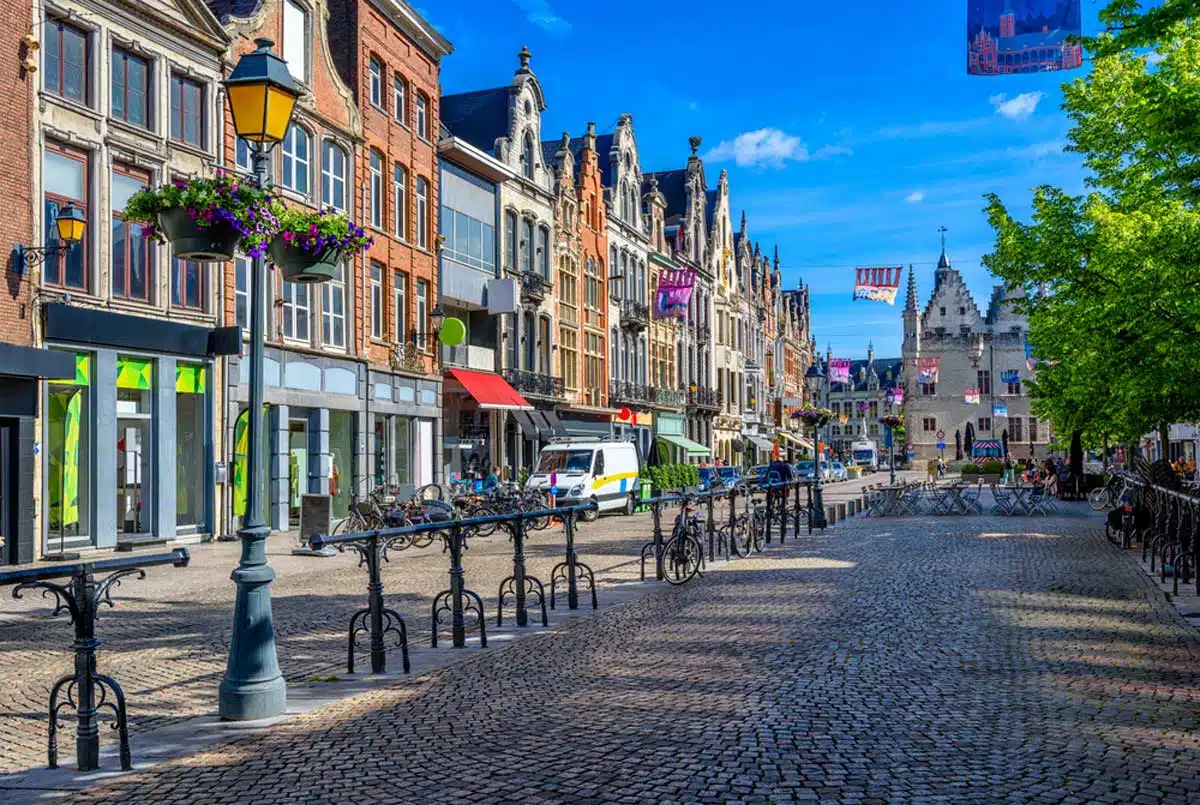 If you have just one empty space in your Belgium itinerary, you must fill it with a day in Mechelen. With landscapes ideal for riverside strolling, art galleries and plenty of Baroque houses, it's got all the ingredients you'd expect from a classic European city.
It has enough to keep you busy, but you can't skip out on ascending the 500 steps to the summit of St-Romboutskathedraal, the city's famous cathedral. The Stadhuis is another must-see with an appearance cut straight from a fairytale.
Explore the Belgian Coast in Ostend and De Haan
If you thought Belgium was all cityscapes and historic sites, think again. The Belgian coast is a glorious place to spend time in the sun and live out your ultimate beach-bumming fantasies.
In the resort town of Ostend, you'll find a picture-perfect stretch of coastline where locals like to flee in the summer. On the other hand, De Haan Beach, lined with ice cream vendors and a stunning promenade, offers a different (but distinctly Belgian) beach experience.
Go on A Culture Trip to Antwerp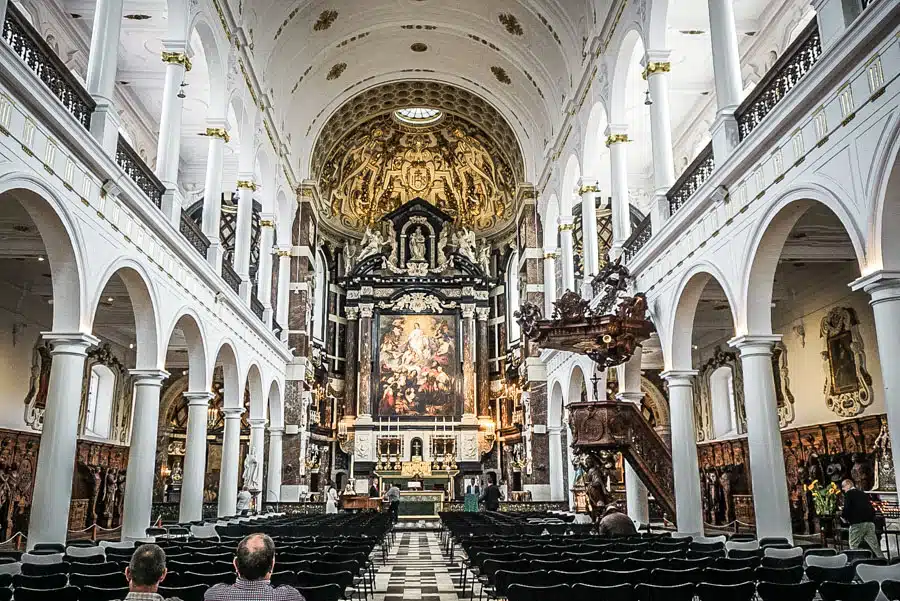 Calling Antwerp the jewel of Belgium is so spot-on it's almost crazy. If you've got no idea what I'm on about, the city of Antwerp is synonymous with diamonds. Quite so, as nearly 85% of the world's rough diamond supply has moved through the city's distinctive Diamond District.
But, it's not all sparkling diamond-hued excursions that await you here, although it's one of the ultimate free things to do in Belgium. The city is also a powerhouse of Flemish culture, so exploring via a bicycle tour is a surefire good time and an easy way to marvel at all of it.
Immerse Yourself in The Culture of Mons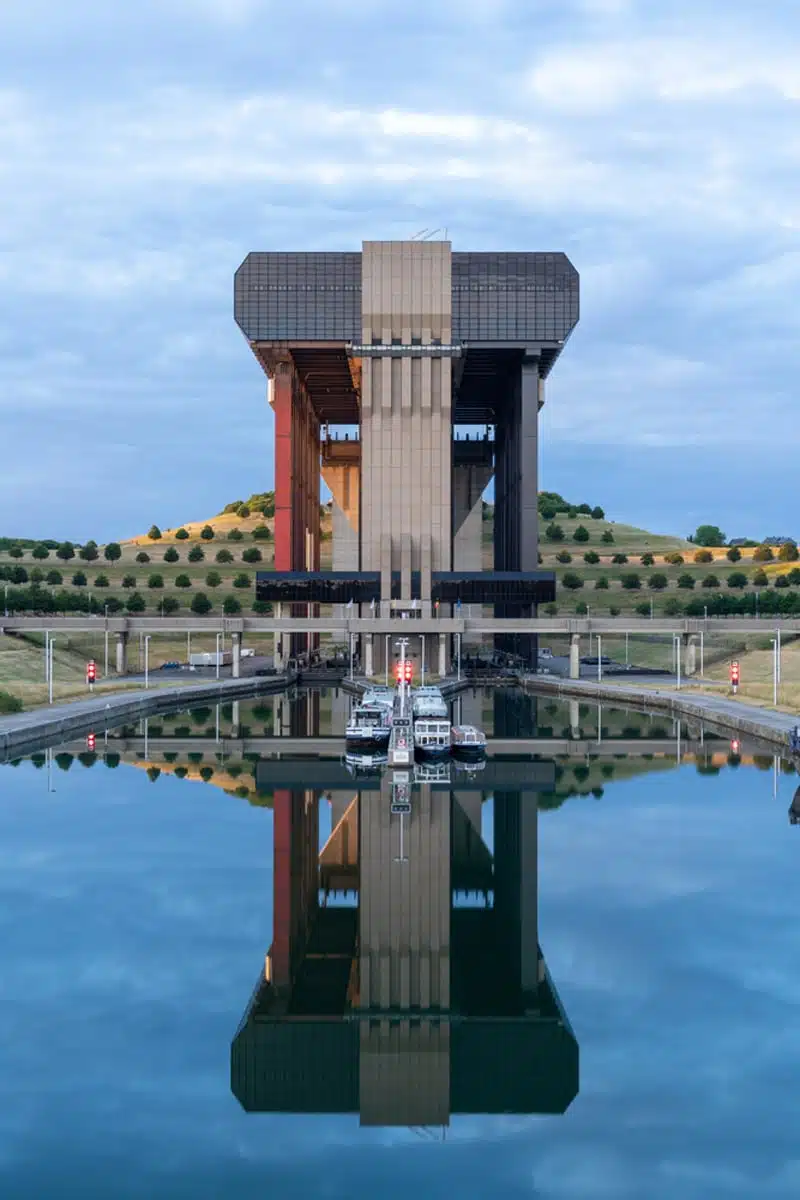 In 2015 the city of Mons became the European City of Culture, and since then, it's been a fantastic place to dive into the tradition and heritage of the country. To kick things off, you have The Mundaneum (or Paper Google as most visitors call it) highlighting how we used to do research pre-internet.
To indulge your artistic side, pop into Van Gogh's house just off the city centre, or head to BAM, a stunning glass cube building that houses exquisite works of contemporary art.
And if you've got an interest in engineering, you have to visit the Strépy-Thieu Boat Lift, a genuinely remarkable feat of innovation.
Roam Around the Streets of Ghent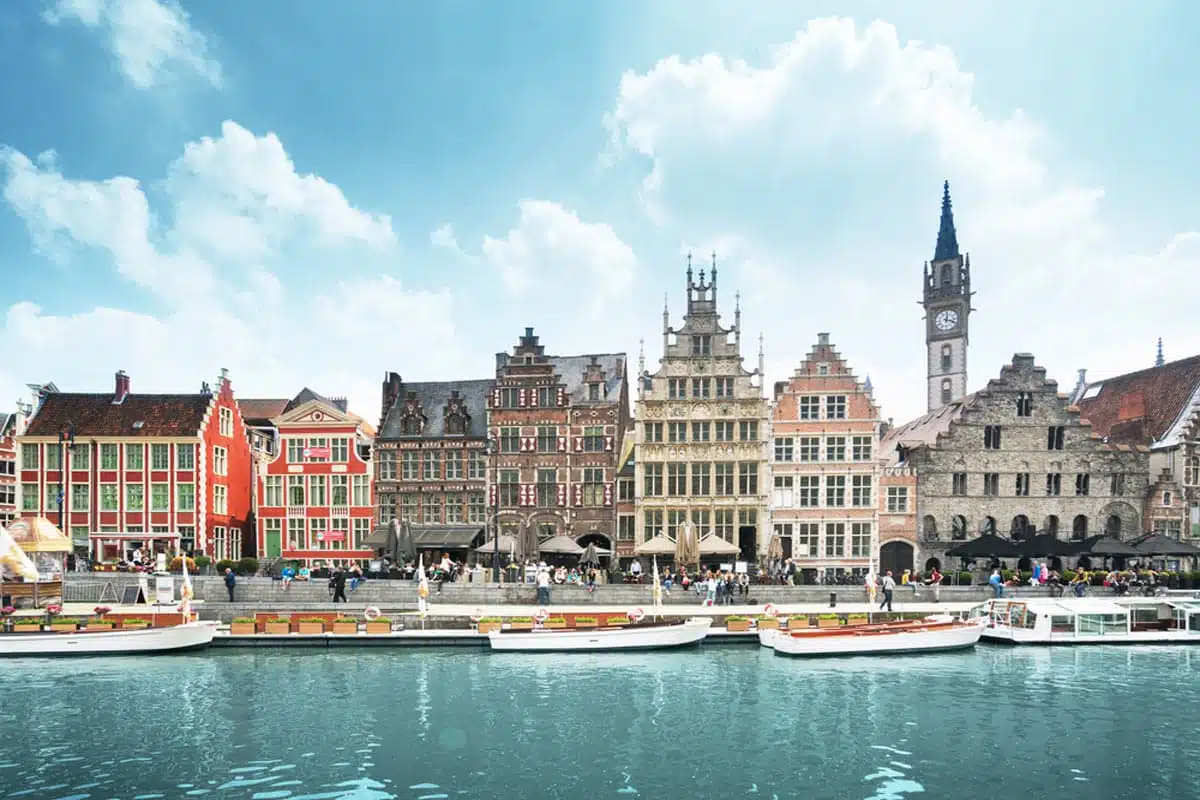 Luckily the city of Ghent is only a stone's throw from Brussels, making it the ideal choice for a day trip because there's a lot to see and do here. Surprisingly fewer people know about this beautiful Belgium destination giving it an almost hidden gem quality.
On Fridays, the Vrijdagmarkt is the place to be in one of the many gorgeous squares in town. On the other hand, for a more sombre experience, The Castle of the Counts is a Middle Ages building that sits along the Leie River with a sordid and dark past. Used by Counts throughout history, much of their love affair with torture is visible throughout.
Unique Things to See & Do in Belgium: Hidden Gems That Are Off the Beaten Track
Visit The Chip Museum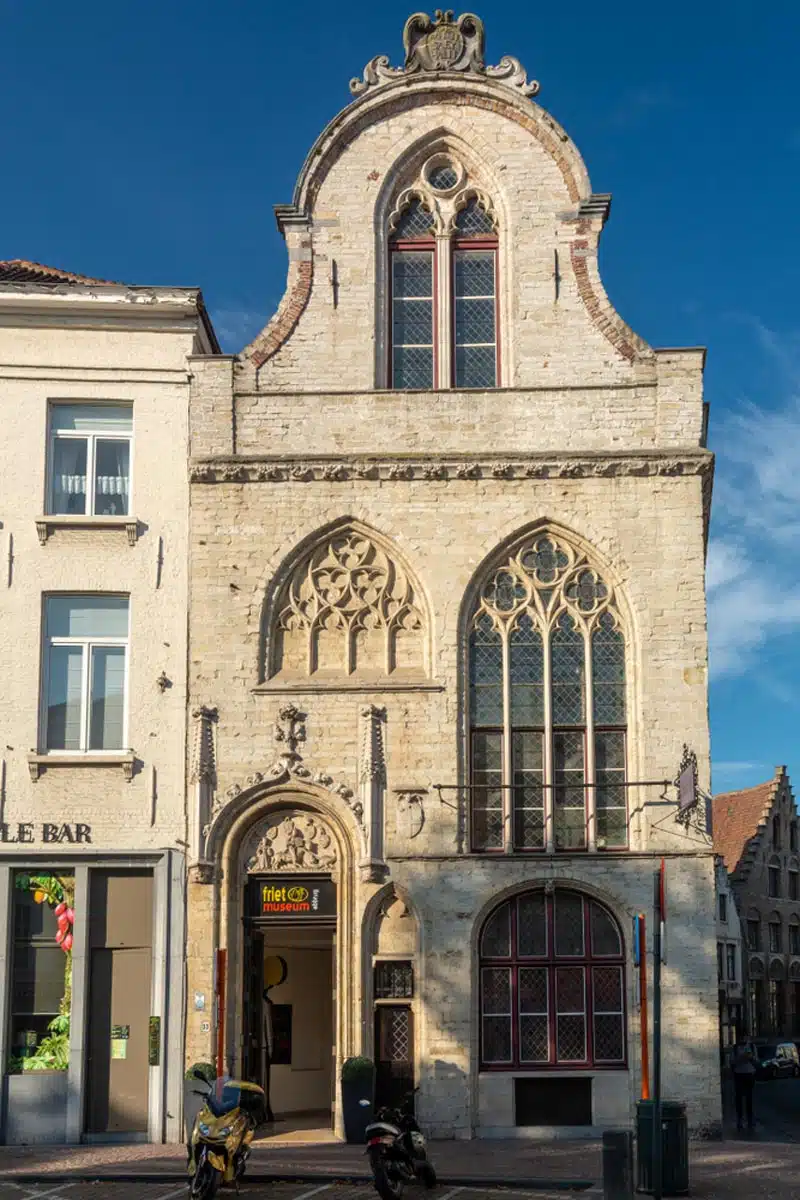 Among the whirlwind of buzzworthy additions to any trip to Bruges, the Frietmuseum, or Chip Museum, quickly takes the top spot as the best thing to do in Bruges, Belgium. Housed within one of the most attractive buildings in the city, the Frietmuseum sits in the Saaihalle.
You may not know that most historians believe that the French fry actually originated in Belgium. And as (most likely) the only museum dedicated to potatoes and fries in the world, getting an entry ticket into this quirky spot is an absolute must.
Kayak and Hike in The Ardennes
The hills and valleys of the Ardennes in Dinant create a showstopping landscape that beckons any eager outdoor enthusiast to go all out. With access to both the Meuse and Lesse rivers, steep forested cliffs and a staggering 19 signposted nature trails, there's more than enough to do.
Aside from the many trails, you can head off on and tackle one (or both) of the nearby mountain-biking routes. If you're more inclined toward watersports, you can kayak down the River Lesse with its wild waters and gorgeous surrounding scenery.
Top Tip: Get yourself a Carte Dinant at the Dinant tourist office for a detailed layout of the Ardennes.
Experience Art Come to Life in Leuven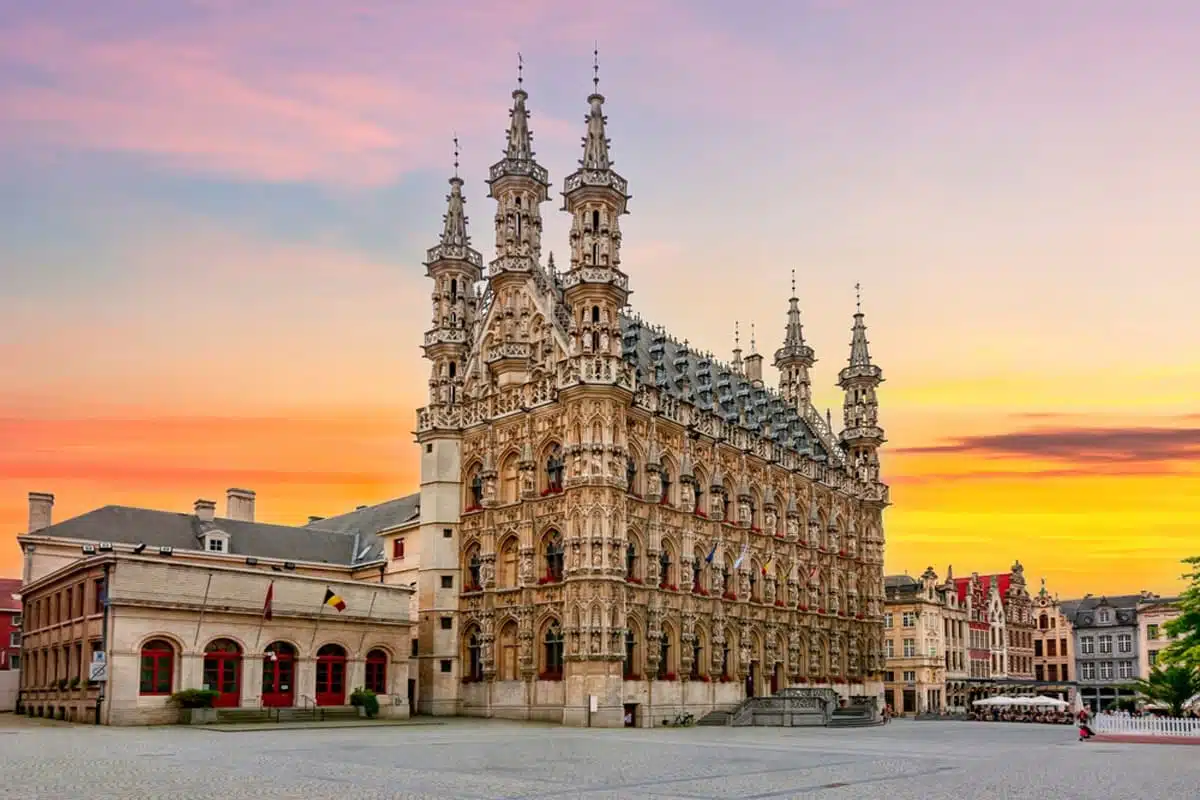 When it comes to unique attractions in Belgium, Saint Peter's Church in Leuven steals the show. This is definitely not your average religious building; instead you'll get to take a journey back in time to witness how many famous artworks came into being.
Thanks to numerous high-end tablets and high-tech HoloLens headsets, your trip to Saint Peter's is anything but boring. A fascinating and innovative take on art appreciation, these headsets use 3D technology, project images, special effects and audio to bring everything you see to life.
Visit The War Memorials in Flanders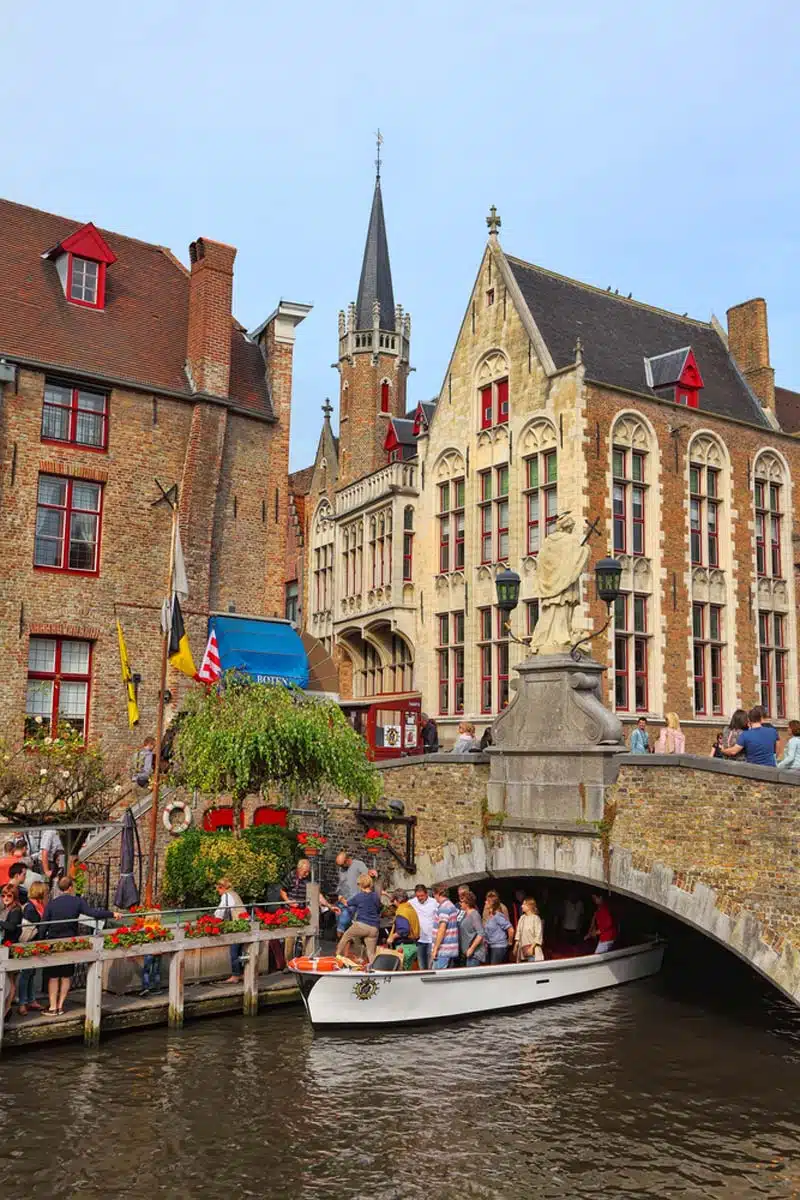 Historians will appreciate a trip to Flanders. Considering that World War I was ultimately decided on the plains of this region, it's a memorable addition to your Belgium travels.
Few could compare to the imposing Menin Gate in Leper when it comes to war memorials. Built upon the former Menenpoort, the gate stands in remembrance of all those soldiers who used it as a route to reach the battlefront.
Covering its walls, you'll find the names of 50,000 troops without known graves. Every day at 8pm, volunteers from the local fire brigade sound the Last Post beneath the gate. It's very haunting.
But if you're after a different perspective on WWI, you should visit the In Flanders Fields Museum. Here you will see a brilliant introduction to the origins of the war to a detailed section about the German invasion of Belgium in 1914.
Things to Do in Belgium: Practical Tips for Your Trip
Where Should I Stay in Belgium?
Hotel Le Châtelain (Mid-Range)
When it comes to mid-range luxury, the Hotel Le Châtelain takes first prize as a five-star property that features uber-luxe amenities and facilities. The decor at this hotel might be a little bit dated, but the service more than makes up for that.
Rocco Forte Hotel Amigo (Luxury)
Situated in the capital, the five-star Rocco Forte Hotel Amigo oozes luxury. Tucked away in the corner of Grand Place, this is the perfect base for a chilled out visit to Brussels. Opt for the Royal Suite if you really want to splurge, otherwise the Classic Double Rooms are opulent in every sense of the word.
Recommended Tours in Belgium
Things to do in Belgium: Map
Discover More Things to do in Belgium With These Travel Guides
Love this? Save and Share on Pinterest