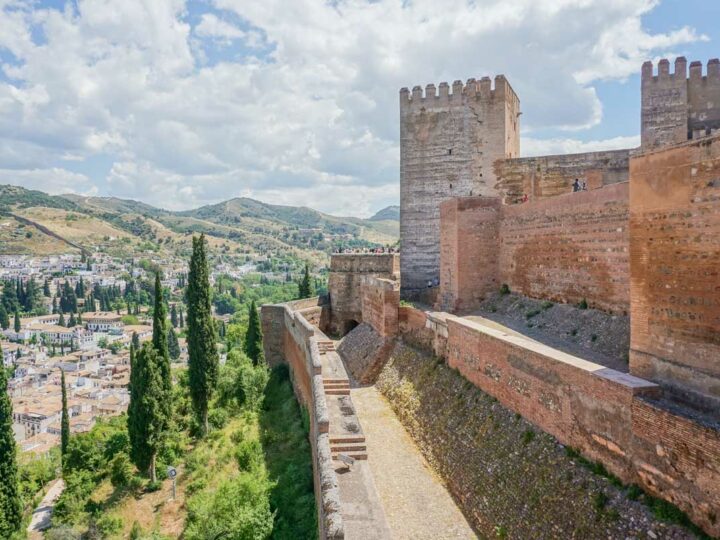 Ready to discover some of the best things to do in Granada, Spain? Look no further – we're about to explore Granada's top attractions and activities in this in-depth guide.
It's certainly no secret that Granada is the crown jewel of Spain's Andalusia region.
With its sophisticated Spanish flair, famous landmarks, stunning scenery, and rich history, Granada has to be on your bucket list of places to visit in Spain.
I'm not ashamed to say that the first time I visited Granada, I fell head over heels in love with it. I was interrailing around Spain and Portugal, backpack larger than I was in tow – we hopped off the train in the middle of the night and checked into our hostel to pass out. It wasn't until the next day that I discovered just how freaking beautiful Granada actually was.
Safe to say, there have been many subsequent trips since – and even as the number of tourists rubbing shoulders alongside me have increased – Granada has never lost its magic.
Wondering what to do in Granada but not quite sure where to start? No problem. I've written this practical AF guide to help you every step of the way.
I'll cover five top choices for things to do in the city, plus a wider range of cool activities for you to do by day and night if you have a little more time.
Tip: Consider staying at Hotel Santa Isabel La Real in the quaint neighbourhood of Albaicin.
Top 5 Things to do in Granada
Want to know the best things to do in Granada in one day? These are the five things you have to add to your itinerary.
The Alhambra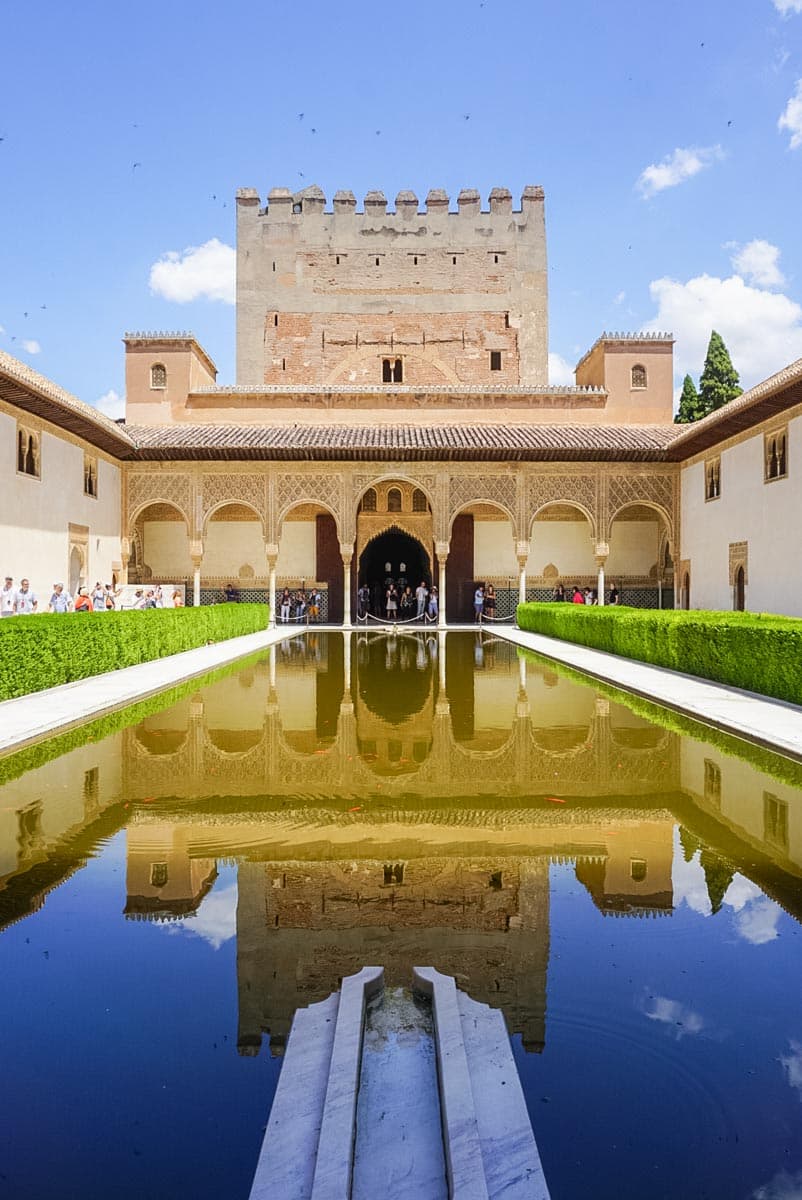 Granada has a fascinating Moorish history that dates back 700 years. The Moors left a significant impact on the city, and nowhere is this more evident than the stunning Alhambra Palace.
Built between the 13th and 14th centuries, it is a grand palace and fort situated on top of a hill in the city centre.
This incredible palace became the home rulers of the Nasrid Dynasty, the last Muslim rulers of Spain.
Today The Alhambra is a UNESCO World Heritage Site and one of Spain's most visited attractions.
Now, the days when you could visit the Alhambra in relative peace are… kind of gone – but don't let that put you off.
It really is magnificent – a maze of tranquil courtyards, royal chambers, and the intricate and delicate details within a stunning palace complex.
Top Tip: You have to book tickets well in advance, but I would really recommend booking a tour of the Alhambra to fully realise the stories behind the setting.
Generalife Gardens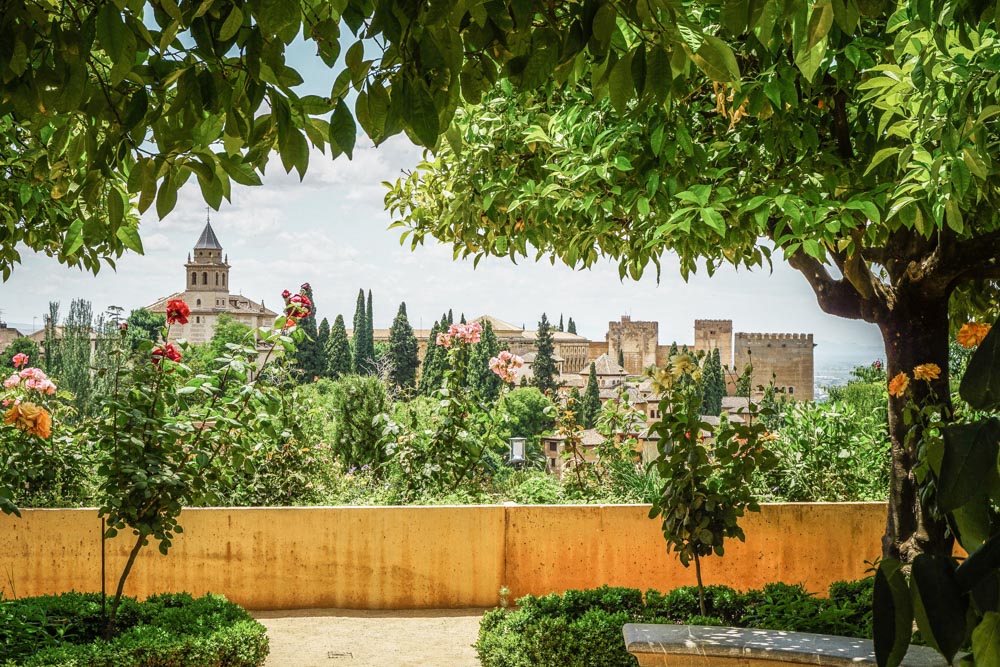 Nestled on the scenic slopes of the Cerro del Sol (Hill of the Sun) next to The Alhambra, the Generalife Gardens offer some of the best views in Granada.
What's the draw? How about lush gardens brimming with colourful flower beds, immaculately trimmed hedges, crystal clear pools and other impressive features? Thought so.
Built in the 13th century, the Generalife served as a summer getaway for Nasrid rulers and other Spanish royalty.
Today it is open to everyone, and you can enjoy a peaceful day out whilst exploring this impressive garden complex on a self-guided tour.
It's one of the top places to go in Granada, Spain and is worth checking out.
Flamenco in Sacromonte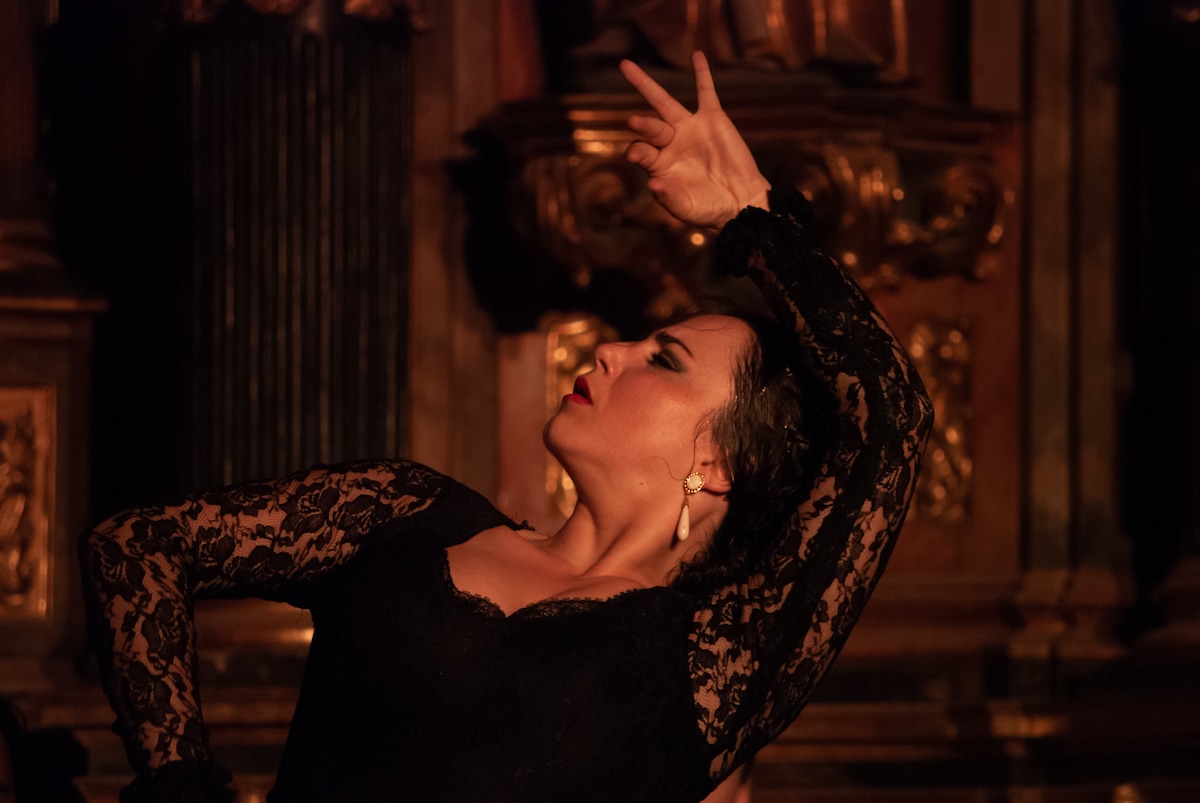 Sacromonte is a picturesque neighbourhood on the eastern side of the city that's famous for the elaborate series of caves known as Zambras that were carved under the watchful eye of the Nasrid rulers.
Tempting as it would be to just come to explore the caves, Sacromonte is also home to some of the best flamenco in Spain – that heady and expressive dance form that mixes Gypsy and Spanish folk styles. The flamenco is performed inside the caves, and performances are normally accompanied by traditional Andalusian dishes and drinks.
In short: no guide to the best things to do in Granada would be complete without recommending you book in to see a Flamenco show in Sacromonte while you're in town.
Book your Sacromonte Flamenco show here.
Wander Around Granada's Historical Centre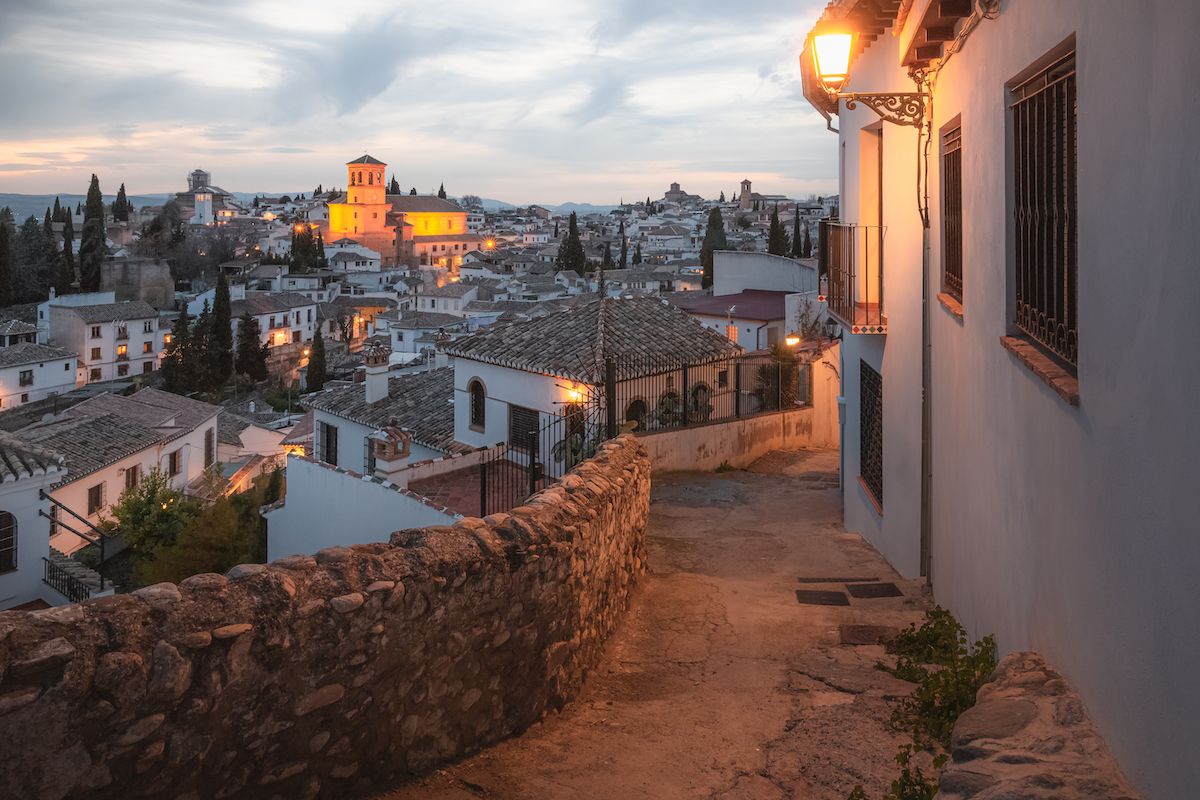 It's not exactly going to be a big surprise that one of the best places to explore Granada's past is its Historic Centre.
Located opposite the Albaicin neighbourhood, this district may be small, but it packs a punch when it comes to attractions and activities in Granada.
The area has tons of architectural wonders like the Granada Cathedral, Basilica de San Juan de Dios and the Saint Jerome Monastery.
Spend some time hanging out on Plaza Bib Rambla too – the closest thing Granada has to a Spanish-style square that dates all the way back to the Nasrid period (although most of its architecture is a lot more modern than that).
It's one of the best areas to visit if you're looking for free things to do in Granada. You could (and should) spend a whole day here exploring the city's best attractions and hidden gems.
Feast on Tapas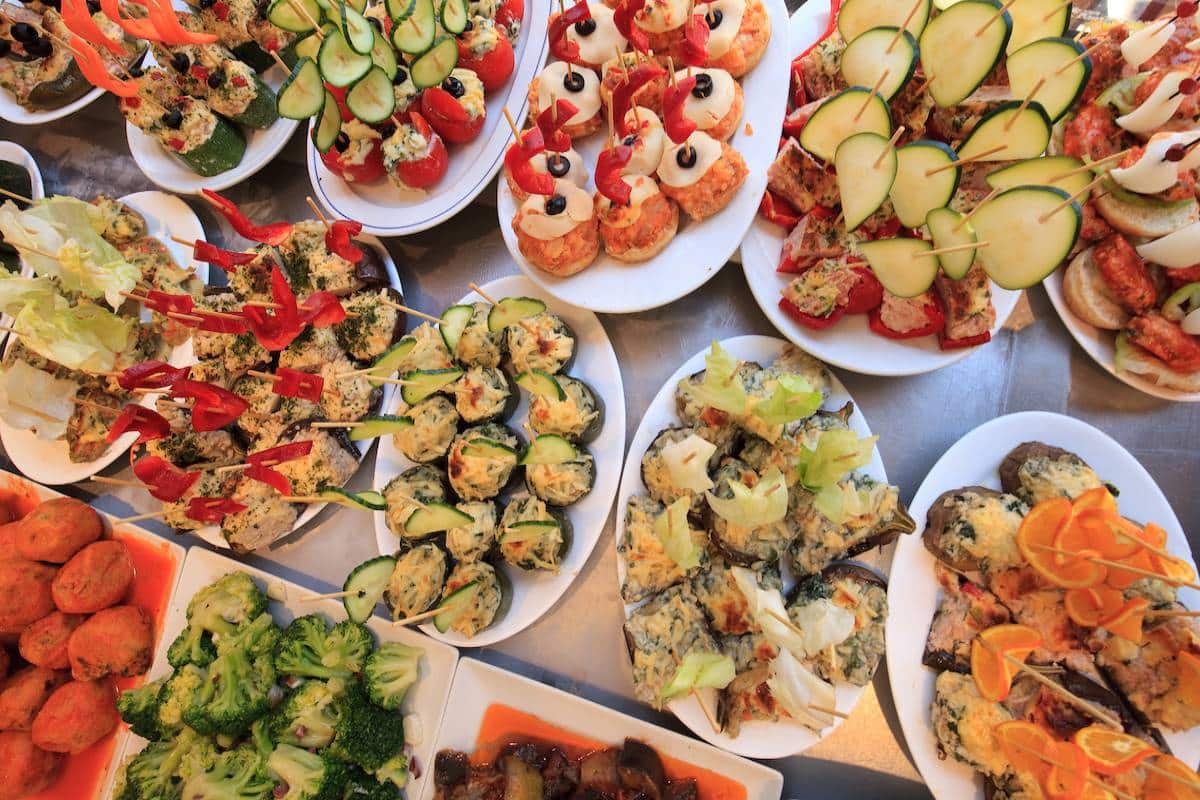 You can't come to Granada and not feast (FEAST) on tapas. Sure, Spain is known for its tapas, but I'll let you in on a little secret – the tapas in Granada is a cut above.
Dip into an array of small dishes ranging from Jamon serrano, deep-fried calamari, mini boccadillos made from freshly baked bread, slow-cooked pork cheeks and many other mouth-watering dishes.
I'd recommend starting at La Pajuana – widely recognised as one of the best tapas places in town. Other places you should try include La Botilleria and Los Manueles.
Brilliant Things to See & Do in Granada During the Day
Arab Baths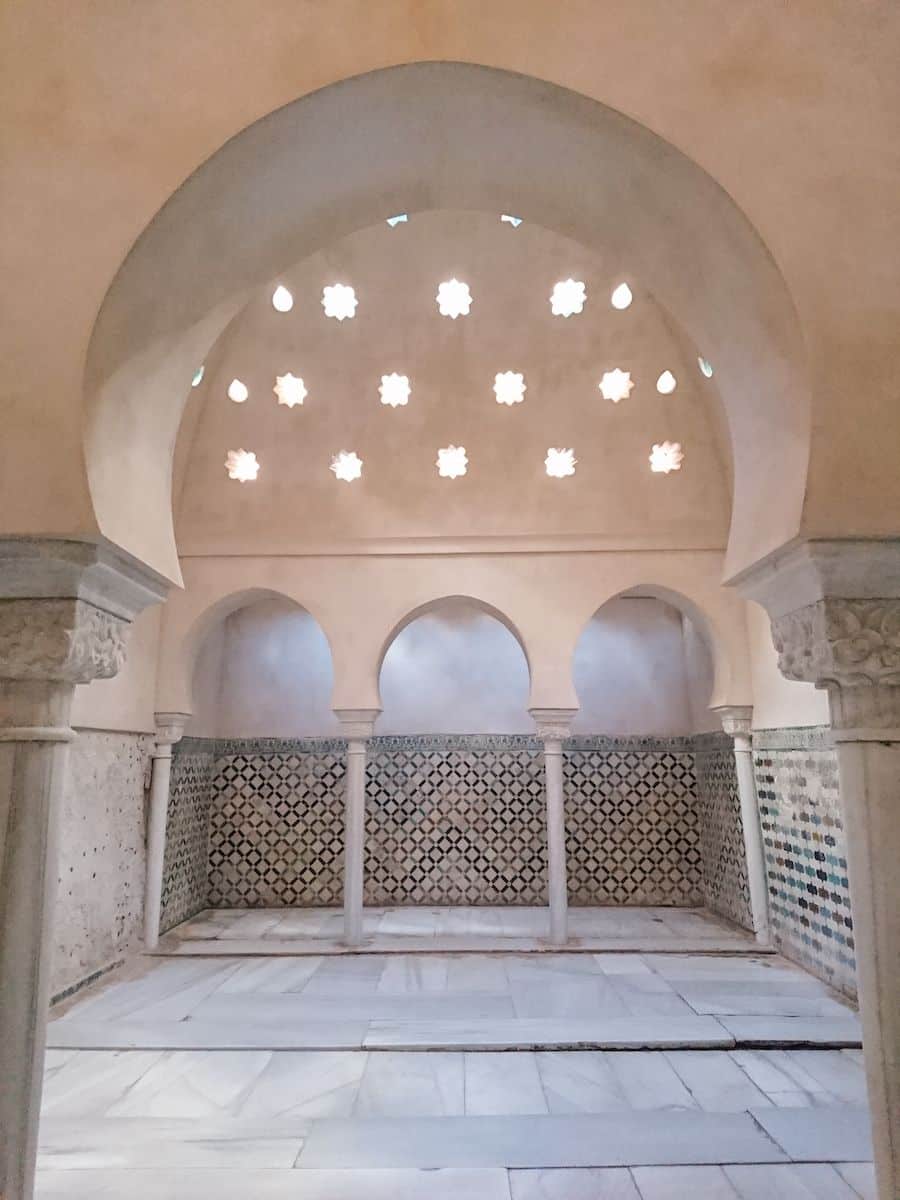 Walk around Granada and you will discover clues nodding to Granada's Moorish past. One of the best examples is the various Arab Baths dotted around the city.
These bathhouses provide an important insight into how Spain's Muslim population went about their daily lives. The baths were a communal gathering place to cleanse oneself spiritually and physically – and you can still use them today!
Two of the oldest bathhouses include the El Banuelo and Hammam Al Andalus bathhouses, where you'll discover beautifully decorated baths that offer you a chance to rejuvenate.
Alcaiceria Market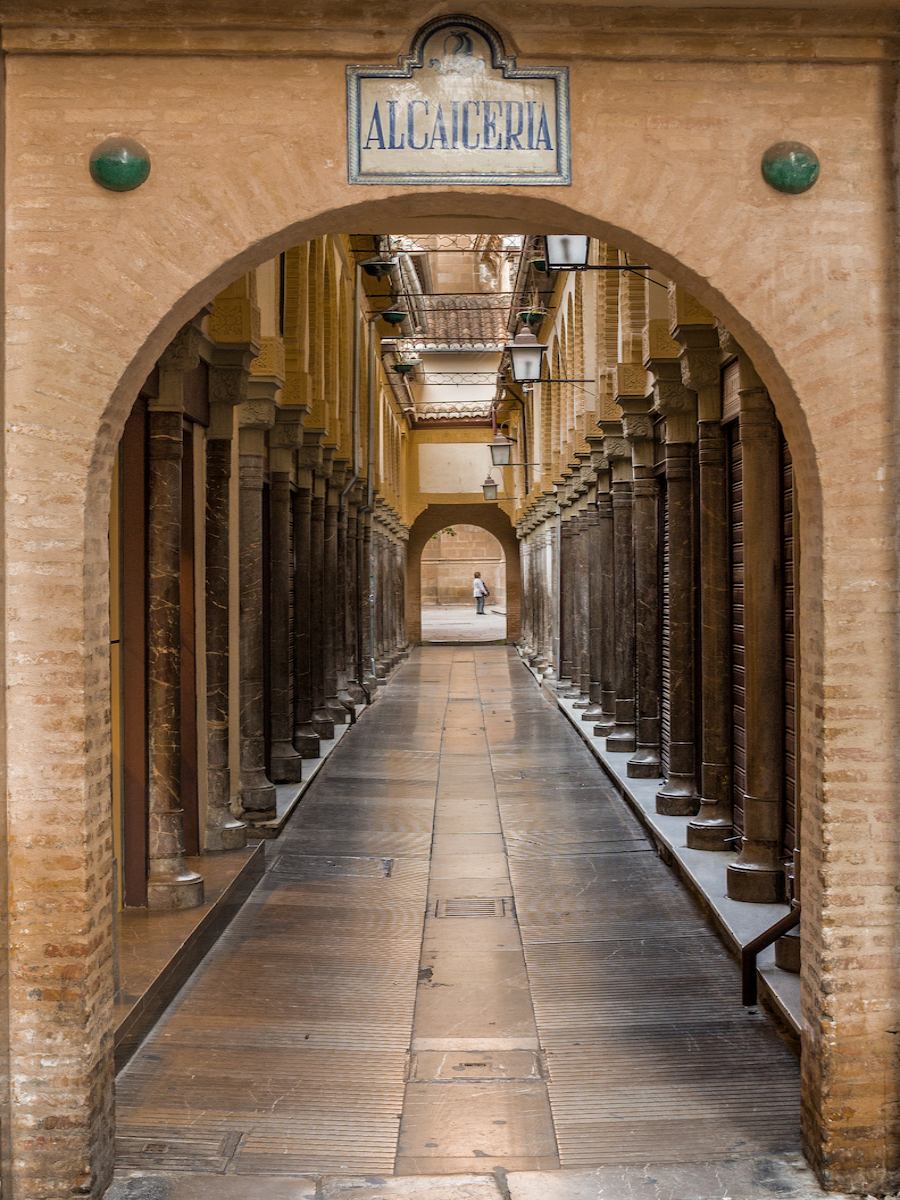 The Alcaiceria Market is a veritable treasure trove of stalls – a maze of handmade goods reminiscent of the Moorish bazaars of yore (more on that shortly). It may err on the touristy side here and there, but as you delve deeper into the market, you'll find a wealth of hidden gems at reasonable prices.
The market actually was once a Moorish bazaar filled with merchants selling silk, spices, and other goods. Fast forward a couple of centuries, not much has changed as the market has stuck to its trading traditions.
The Albaicin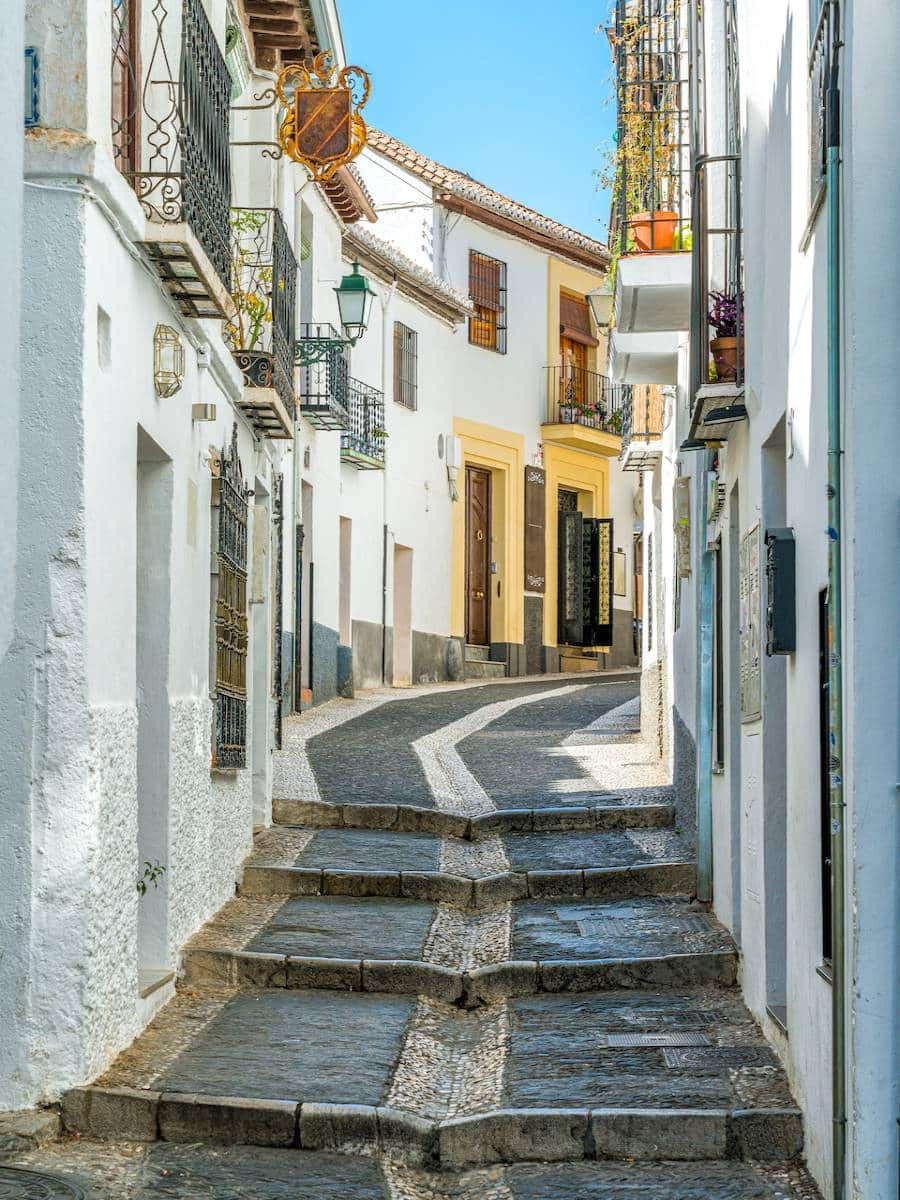 Head over to the Albaicin neighbourhood, north of the Alhambra to really experience the charm of Granada.
Packed with traditional Spanish homes, plazas, courtyards and winding cobblestone streets – this feels like the Granada of times past – complete with well-preserved mosques and churches.
One of the top places to visit in Granada, the El Mirador de San Miguel Alto, is also in this area. Go to enjoy epic, undisrupted views of Granada from the highest viewpoint in the city.
As if that's not enough, The Albaicin is filled with many great restaurants – Las Tomasas is particularly good.
Explore the Street Art
Granada may have an old-world charm, but it shows its modern side through the street art sprinkled throughout the city. If you're keen on doing some non-touristy things to do in Granada, check out some of the street art in the city.
You'll see a mix of traditional and western art throughout the city, with the paintings breathing new life into the city.
Most of the artworks that you'll find are the work of a local street artist who goes by the name "El Nino de las Pinturas" ( The Child of the Paintings).
Granada Cathedral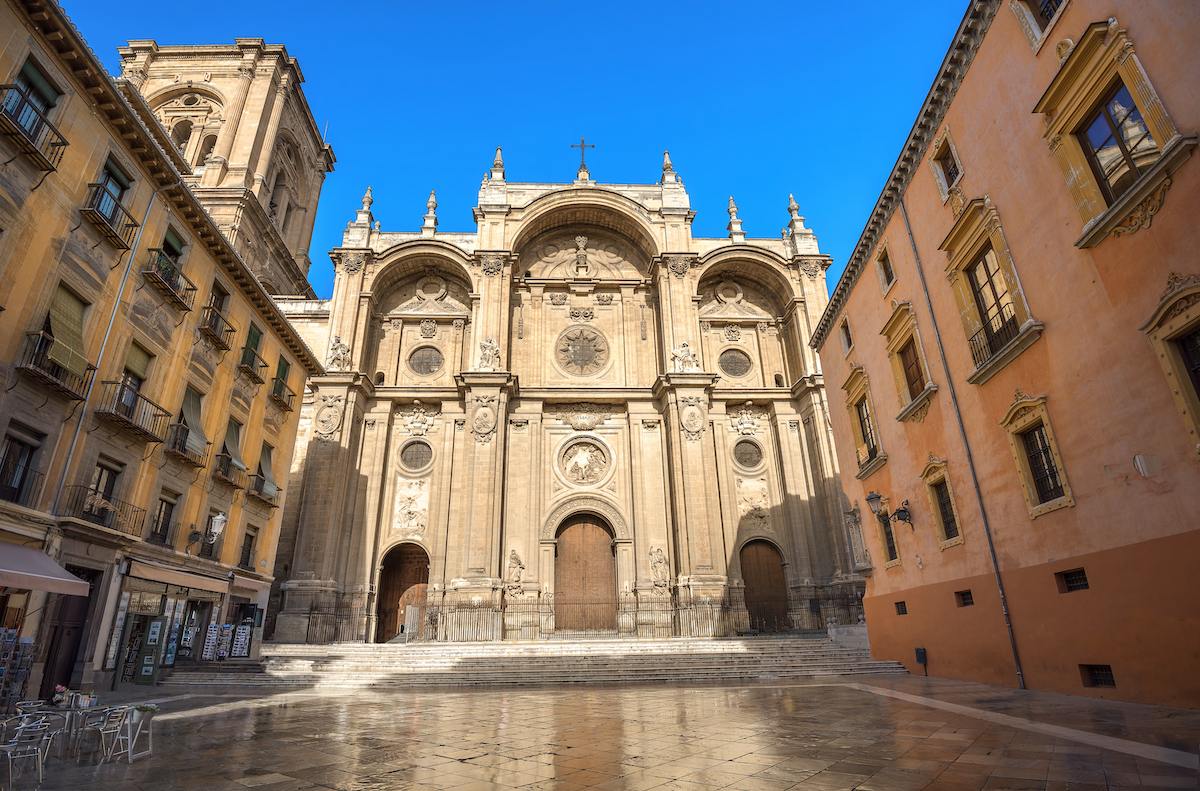 The Granada Cathedral is an awe-inspiring sight.
Spain really knows how to do a cathedral, but this Baroque-style church built in the late 1500s is next level.
First impressions count and the Granada Cathedral – all arches and intricate architectural features – does not disappoint.
Even so, prepare to be totally blown away by the interior. The church is a staggering 81 metres (265-feet) tall. Your eye is immediately drawn up to the enormous pillars and arched dome ceiling as you enter.
Complex features painted in gold adorn the ceiling for added drama. In addition, there are also beautiful stained windows, sculptures and paintings throughout the church.
Sierra Nevada National Park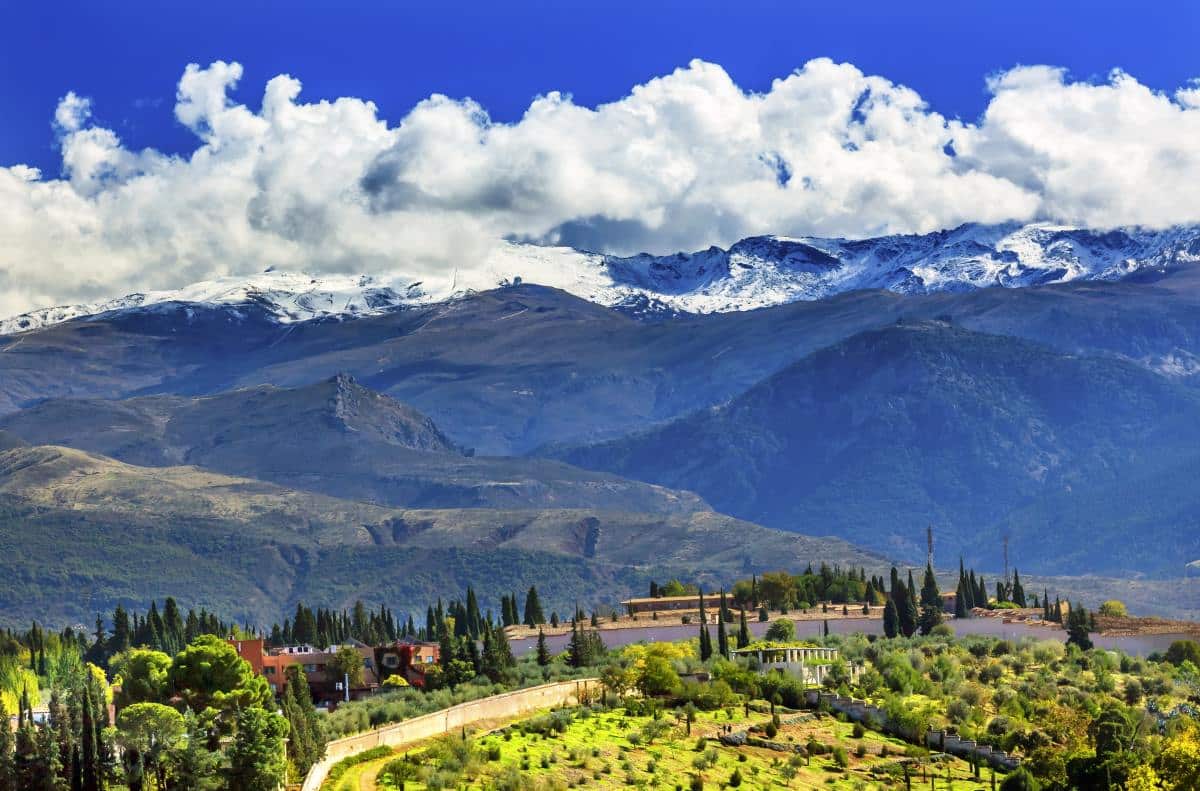 The Sierra Nevada National Park is not in Granada itself, but if you aren't short on time, I wholeheartedly recommend setting aside a day to explore Spain's largest national park.
Why wouldn't you grab the chance to explore verdant valleys cut by babbling rivers and one of Europe's tallest mountain ranges– the Sierra Nevada after which the park is named.
The park has numerous hiking trails to walk, if you're looking to get away from the city and enjoy a day out in nature. Be sure to go prepared though.
Science Park
While Granada has many historical sites, it does have a touch of modernity here and there. If you need a change of pace, the Science Park is one of the more unusual things to do in Granada.
About 15 minutes away from the city centre, it's filled with various exhibitions relating to science. There's also a museum, planetarium, observatory, biodome, and culture gallery.
Royal Chapel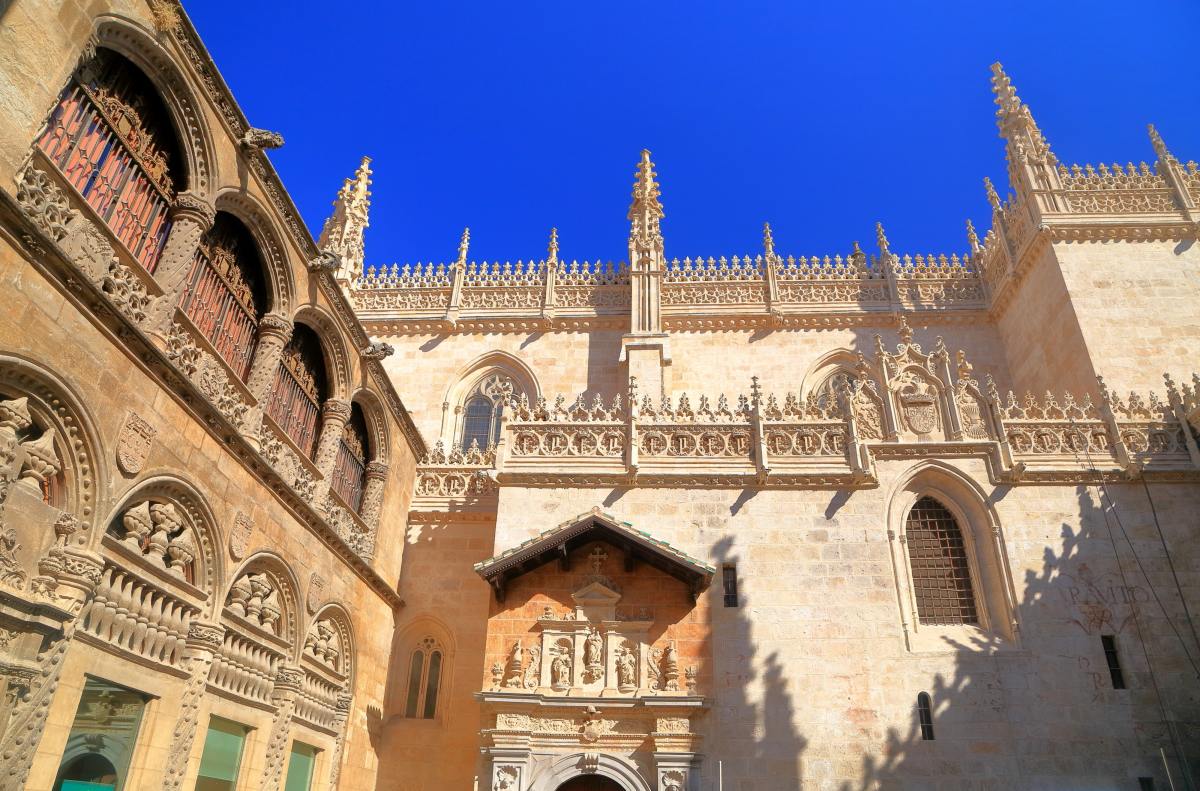 Another one of the most beautiful churches worth checking out is the Royal Chapel. As the name suggests, this chapel is nothing short of royalty.
Built in the early 1500s, it is also the burial place of Queen Isabella I and King Ferdinand.
The church features an Isabelline Gothic style and honours St. John the Baptist. It features high ceilings, pillars, paintings, sculptures, and the tombs of the Queen and King.
Cool Things to See & Do in Granada at Night
Sunset Mirador de San Nicolas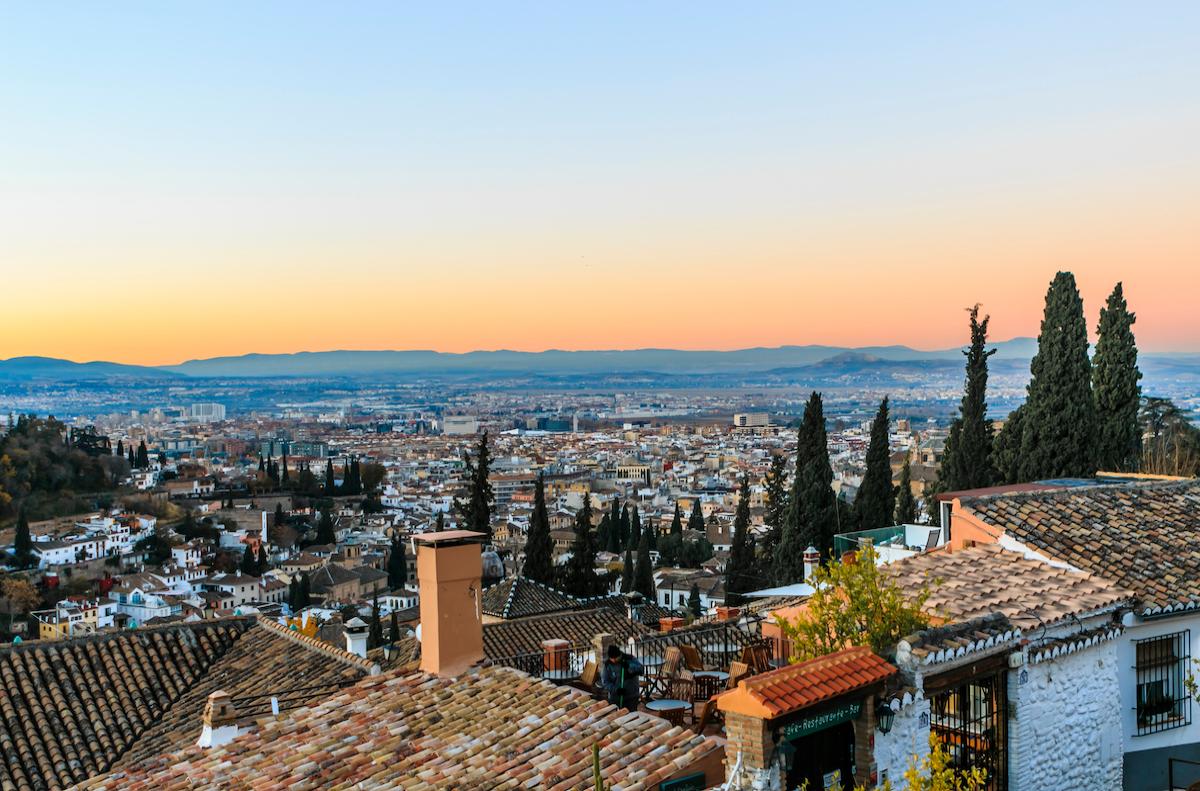 The Mirador de San Nicholas viewpoint is exceptional during the day, but it's once the sun starts setting, that you'll truly appreciate it.
It's a popular viewpoint in the city, even visited by President Bill Clinton in 1997. He claimed that the view from Mirador de San Nicholas is "the most beautiful sunset in the world."
The views from here are simply outstanding. You'll have undisturbed views of the Alhambra, the Generalife, the city and even the Sierra Nevada Mountain.
The Alhambra at Night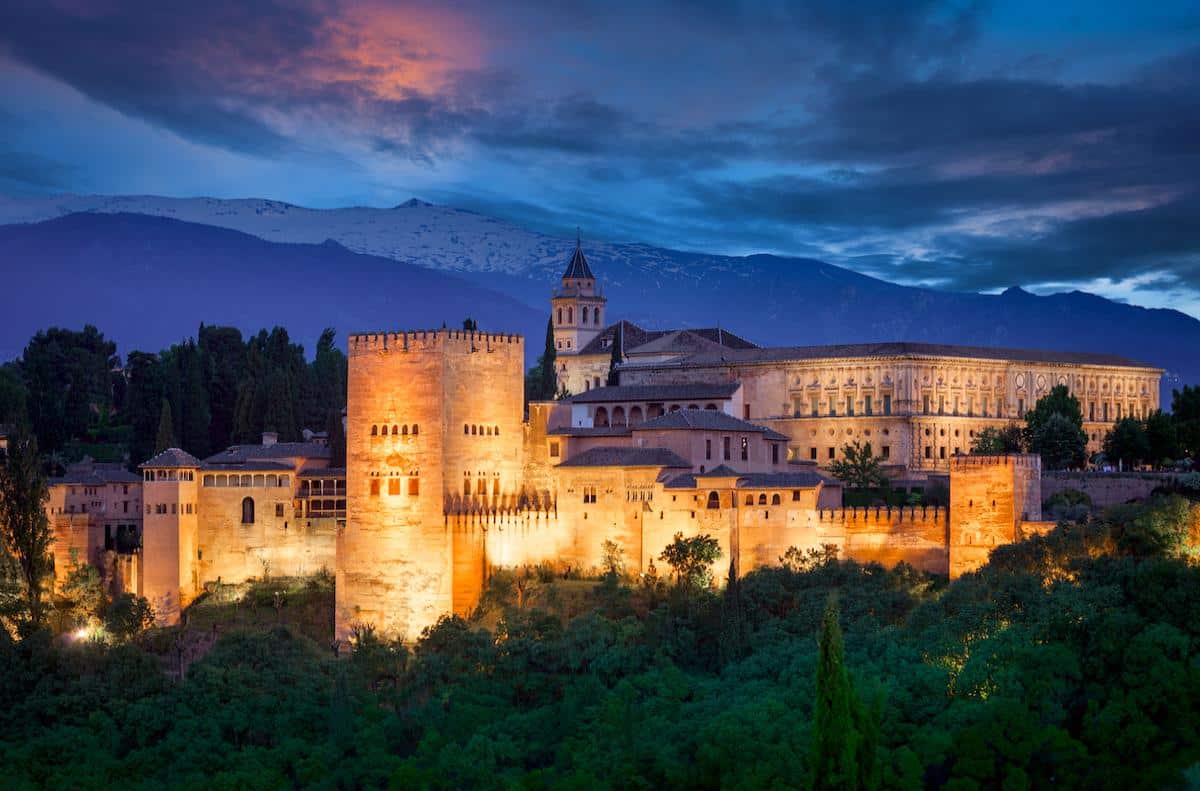 The Alhambra is an amazing sight to see during the day. But, if you're really looking for special things to do in Granada at night, you should visit the Alhambra once the sun sets.
You can stand back and watch as the complex is lit up.
There's also the (distinct) bonus that far fewer people visit the Alhambra at night, and you can even get a discount on your tickets. Then you'll be free to explore the complex without bumping into hoards of people.
Eat & Drink Your Way Around Granada's Restaurants and Bars
Granada has a vast variety of restaurants and bars with stunning rooftop terraces. They range from reasonably priced restaurants to more high-end establishments. You're guaranteed to enjoy some great food and wine no matter where you choose to eat.
Book a Meal at Tinta Fina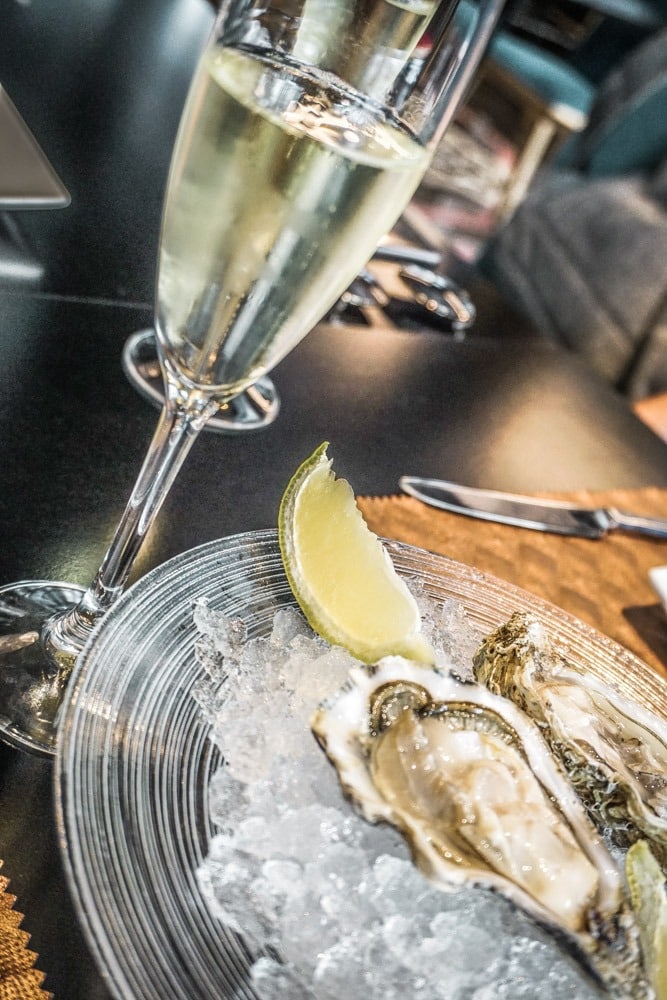 Tapas is great, but that's not all Granada has to offer on the culinary front. The city's restaurant scene is full of cool eateries – Tinta Fina nabs the spot as my favourite though.
The emphasis is very much on seafood here – think the freshest catch of the day expertly prepared. Plus their oysters are *chef's kiss*.
Wash it all down with a crisp glass of Cava and sit back, safe in the knowledge that you are winning at life.
Restaurante Garbo by Melia (Mid-Range)
For traditional Spanish dishes with a modern twist, try Restaurante Garbo. They specialise in rice dishes, as well as meat and fish dishes. All their food is cooked on a grill inside a charcoal oven to really bring out the flavour of their dishes. Give their creamy Mellow Rice with lobster a try for a real taste of Spain.
Tip: Check out my epic Spain itinerary.
El Mercader (Local Cuisine)
For the best Andalusian cuisine, El Mercader is your best bet. They're open for lunch and dinner and all their food is made with heart, soul and love. Their best dish is their grilled salmon with fennel cream and a dash of green apple.
Farala (Fine Dining)
To enjoy an exceptional fine dining experience, be sure to check out Farala. It's a modern yet cosy restaurant overseen by head chefs Javier Feixans and Lidia Outeda. They've taken traditional Spanish dishes and put their own unique spin on it.
Along with great tasting food, you can enjoy a thrilling flamenco performance at Farala. Their tasting menu is quite extensive, and you can enjoy their Moorish pastry, mussels in butter and oysters. These are all firm favourites with diners.
Theatres and Cinemas
Granada is a cultural hub of activity. For some fun things to do in Granada, Spain, visit one of the theatres or cinemas. You can enjoy a musical, flamenco show or even a Spanish movie. Visit the Teatro Alhambra or the Alua Cine for a good show.
Places to Visit in Granada: Practical Tips for Your Trip
How Long Should I Stay in Granada?
Ideally, you should stay two to three days to explore the city's best attractions and activities.
Best Time to Visit Granada?
The best time to visit Granada is from May-June and September-October. Temperatures are moderate, and it's past peak season.
Where Should I Stay in Granada?
Granada Five Senses Rooms & Suites (Mid-Range)
The Granada Five Senses Rooms & Suites is in the heart of the city centre. It is a modern hotel with great views and all the comforts you need.
Sercotel Gran Hotel Luna de Granada (Luxury)
This luxurious hotel is a 10-minute walk from the Historic Centre and has top-class modern amenities and facilities.
Recommended Tours in Granada
Things to do in Granada: Map
What To Do in Granada: Read Next
Like this? Save and Share on Pinterest!