Discover the best things to do in Figueres, Spain with this travel guide and explore Dalí's birthplace.
Figueres is most famous for the Dalí Theatre and Museum (it's no wonder why) and as the city where the artist Salvador Dalí was born.
Walking through the small city just west of the famous stretch of beaches in Costa Brava, it's easy to spot the museum (and burial site) of Dalí, with its many large eggs contrasting the red facade in bold fashion.
There's no getting around it – you're probably visiting Figueres just to see the museum. But do yourself a favour and stick around for a while longer.

There's actually a small but rich collection of museums and historical sites to visit. And you'll have easy access to Northern Catalonia's best beaches and wineries.
Let's take a look at everything you need to know about discovering Figueres on your holiday in Spain.
Looking for a historic hotel in the heart of Figueres? I recommend staying at Duran Hotel & Restaurant.
Top 5 Things to Do in Figueres
Tour the Dalí Theatre-Museum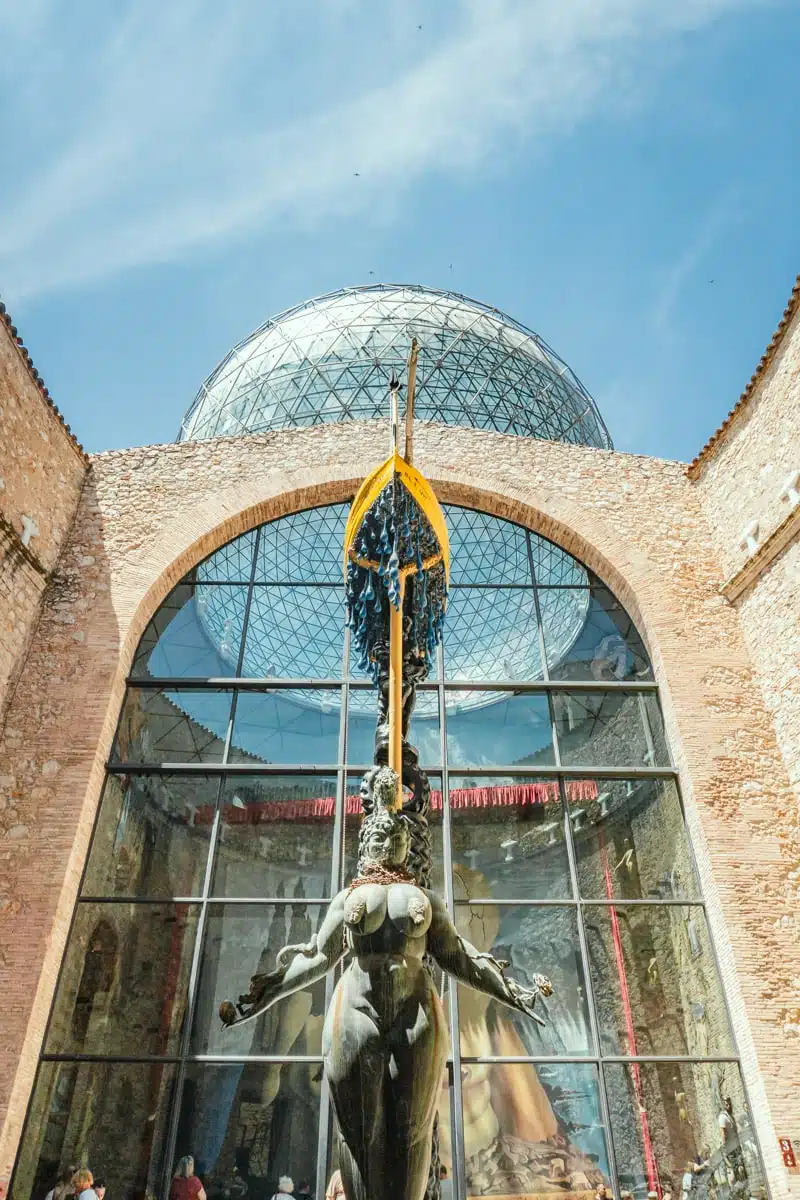 Most holidaymakers plan a day trip (or weekend visit) to Figueres, Spain, to tour the Dalí Theatre-Museum. Rightfully so.

It's no accident that Salvador Dalí's artwork (and tomb) are here. The building itself plays an important role in the history of the artist's career, as he showcased many of his first pieces in the former theatre.

Opened in the 1970s after years of renovation, the museum hosts an impressive collection of his very best works. In fact, many of the pieces are from his very own collection.

Surrealism was at the core of Dalí's artwork, so you can expect the museum to have some unusual (and unforgettable) exhibits. It delivers plenty of surprises and hosts enough original artwork to keep you entertained for hours.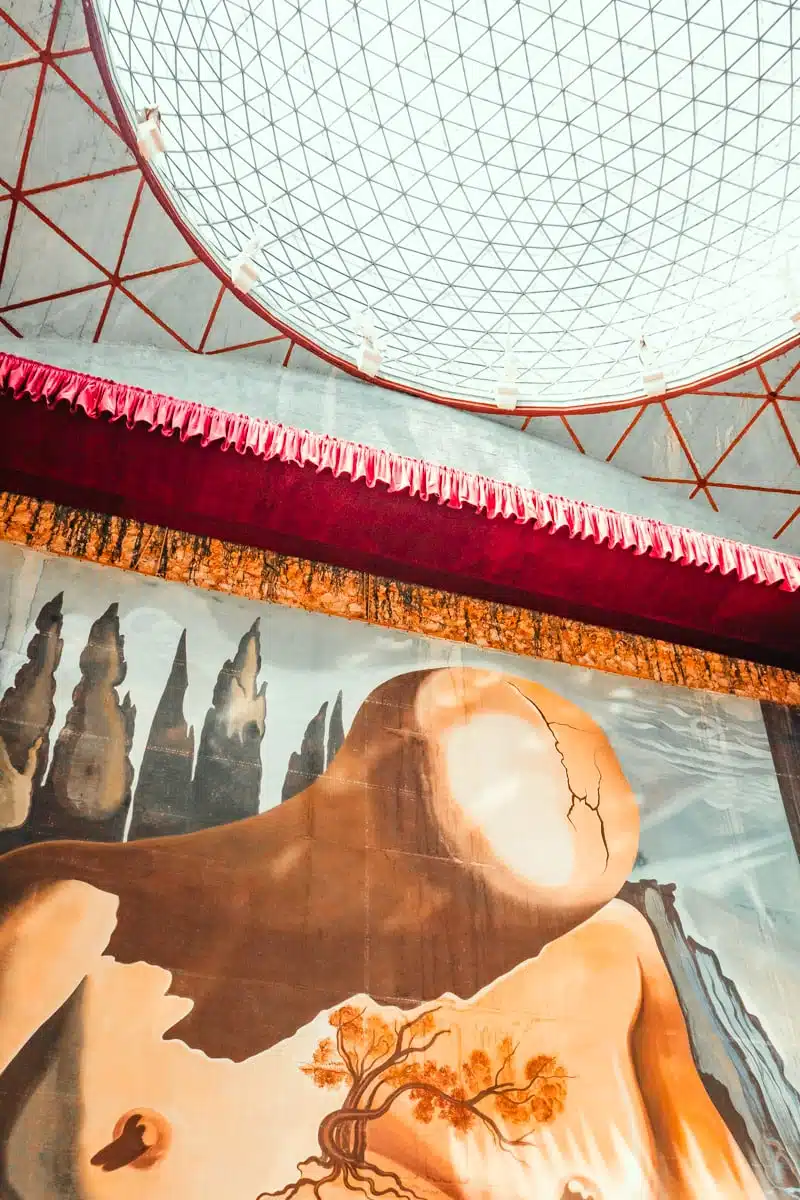 Walking into the museum in Figueres is like entering another dimension in time. Seriously. The artist had a knack for capturing dream-like states and putting them on canvas, clothing, and sculptures.

Highlights include the building itself (with giant eggs and gold figurines adorning the top) and a garden courtyard displaying the Rainy Taxi and its mannequin passengers.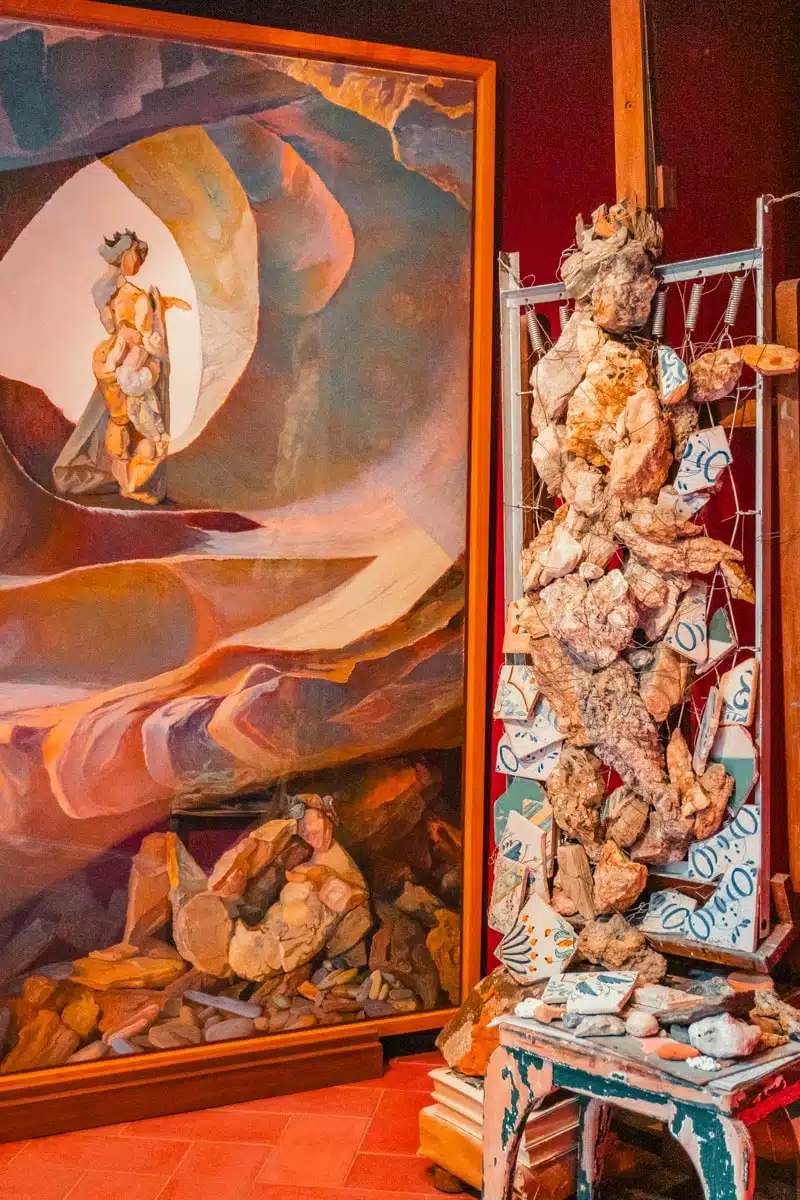 Visit the Dalí Jewels Collection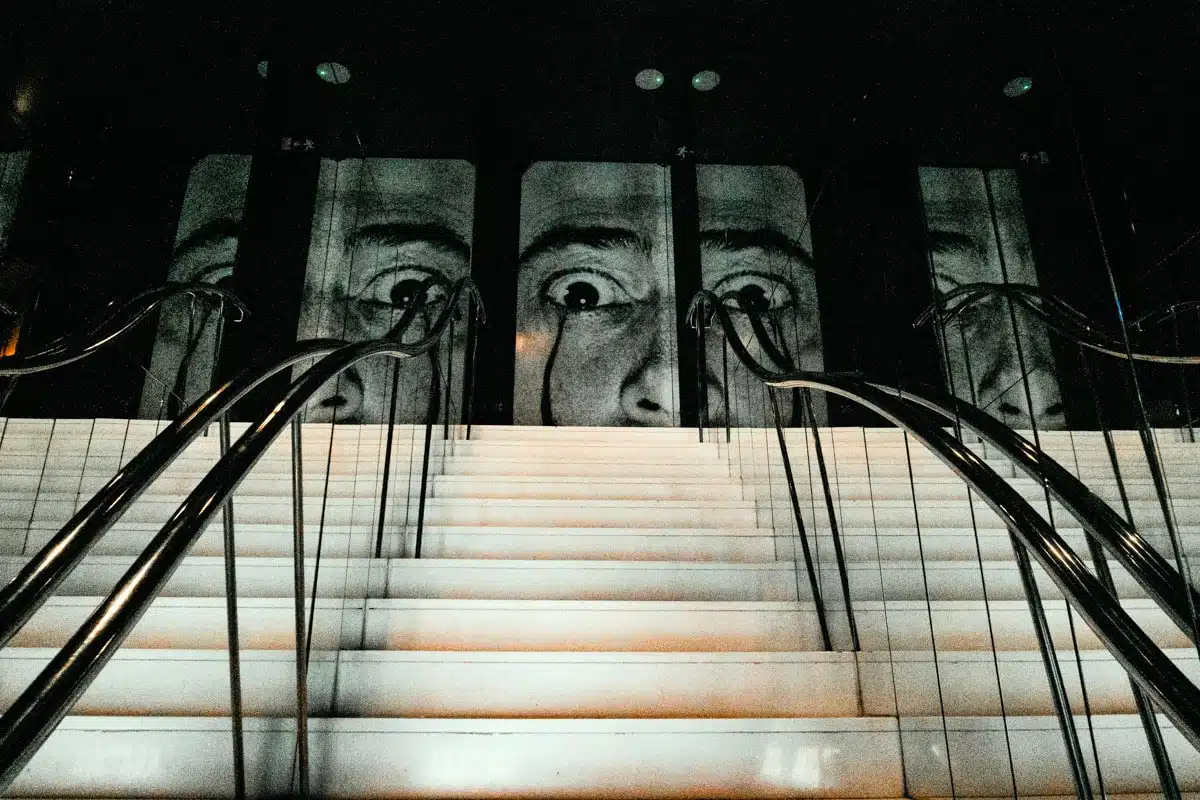 It's easy to miss the Dalí Jewels Collection, which is actually a continuation of the Dalí Museum in a separate building next door. Take the time to walk over, as your ticket gets you inside this gallery, too.
You'll find sketches of the jewellery designs and actual pieces made from gemstones, gold, and coral. Go with an open mind and ask plenty of questions on your guided tour, as the annex is full of surprises.
Top Tip: Both the Jewels Collection and Dalí Theatre and Museum are closed on Mondays. Book a time slot in advance to visit the museums.
Hike Up to the Castell de Sant Ferran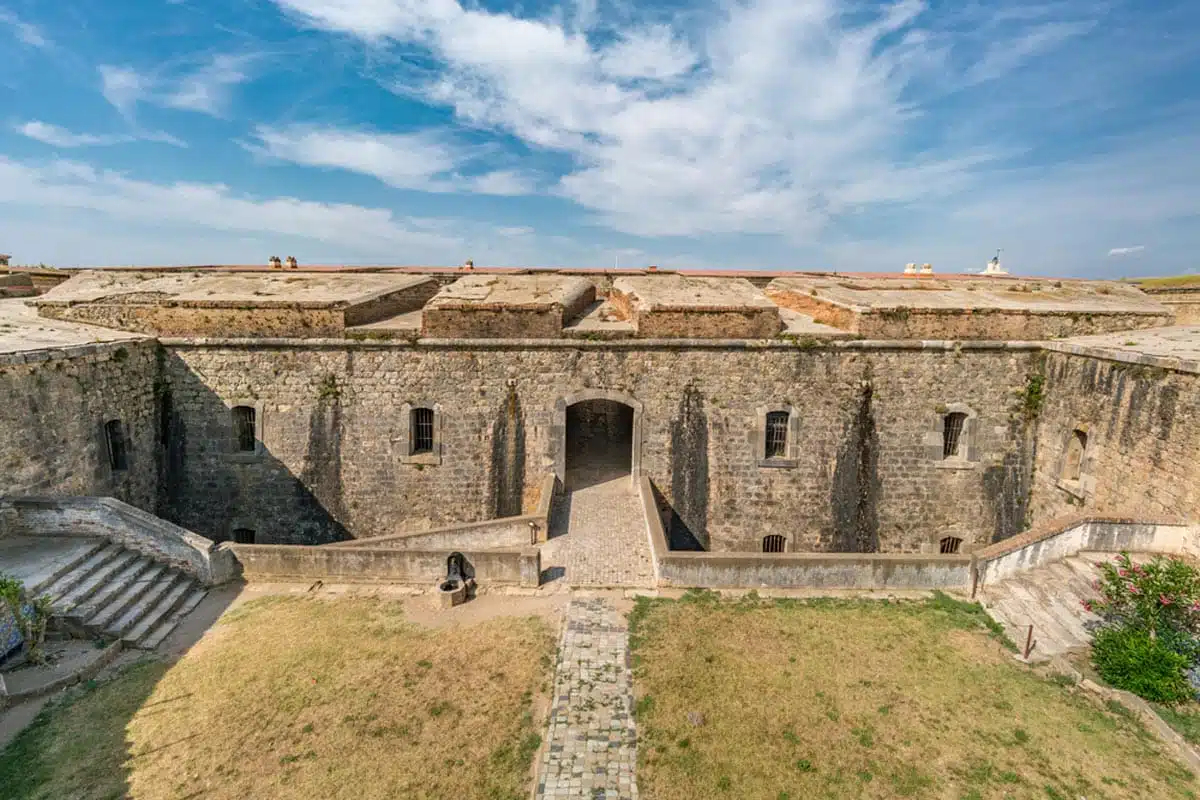 Dalí and Figueres go hand in hand, but a few landmarks in the capital of Alt Empordà were here long before the famous artist was born.

Hike up from the city centre and explore the massive castle and walk inside the fortress walls.

Castell de Sant Ferran has a rich history and unique engineering design that played an important role in defending the city in the 1700s. The Republican leaders held their last meeting during the Spanish Civil War here, and the massive grounds held up to 6,000 people at a time.
Top Tip: Arrive here early, and you'll likely be one of only a few visitors. Few historical landmarks in Spain are this well-preserved yet free of massive crowds.
Go Wine Tasting in Figueres
Figueres is located in the heart of Empordà, one of the lesser-known wine regions in Spain, but with some great spots to visit. That makes wine tasting a must when heading from Barcelona to Figueres.

I recommend hiring a driver and visiting some wineries in the Empordà DO, a historical wine region dating back several decades.
El Celler d'en Marc in Costa Brava and Terra Remota are two stops along the DO Empordà wine route you'll want to experience. Trust me.
Top Tip: Sample native grapes like Carinyena and Macabeu for the best examples of local red and white wine.
Tap Into Your Inner Child at the Toy Museum of Catalonia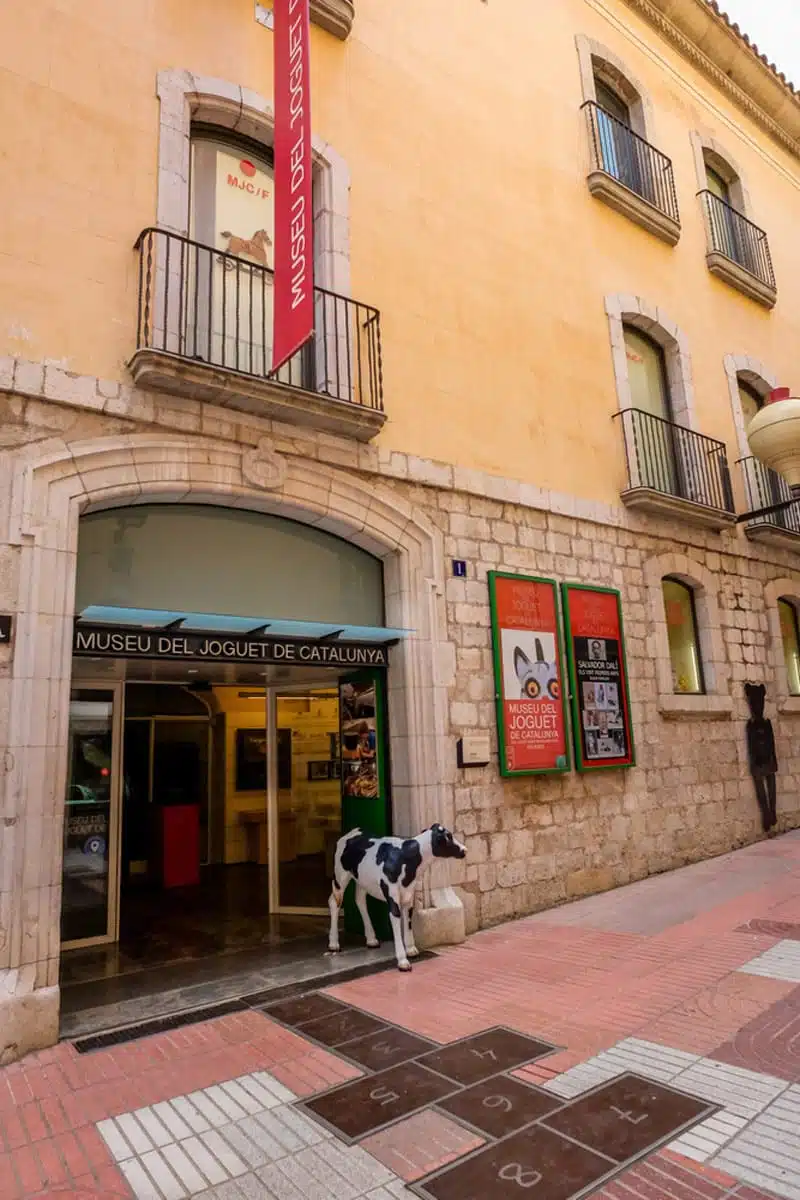 You can explore an enormous collection of toys at this museum which is home to thousands of dolls, vehicles, and puzzles.
Since 1982 the museum has been a popular stop for locals and tourists in Figueres, featuring toys from many famous Spanish figures, including Terenci Moix, Joan Brossa, and Salvador Dalí.
Top Tip: You won't need much time here, but it's a nice addition to a visit to the Dalí Museum.
Brilliant Things to See & Do in Figueres
Visit the Església de Sant Pere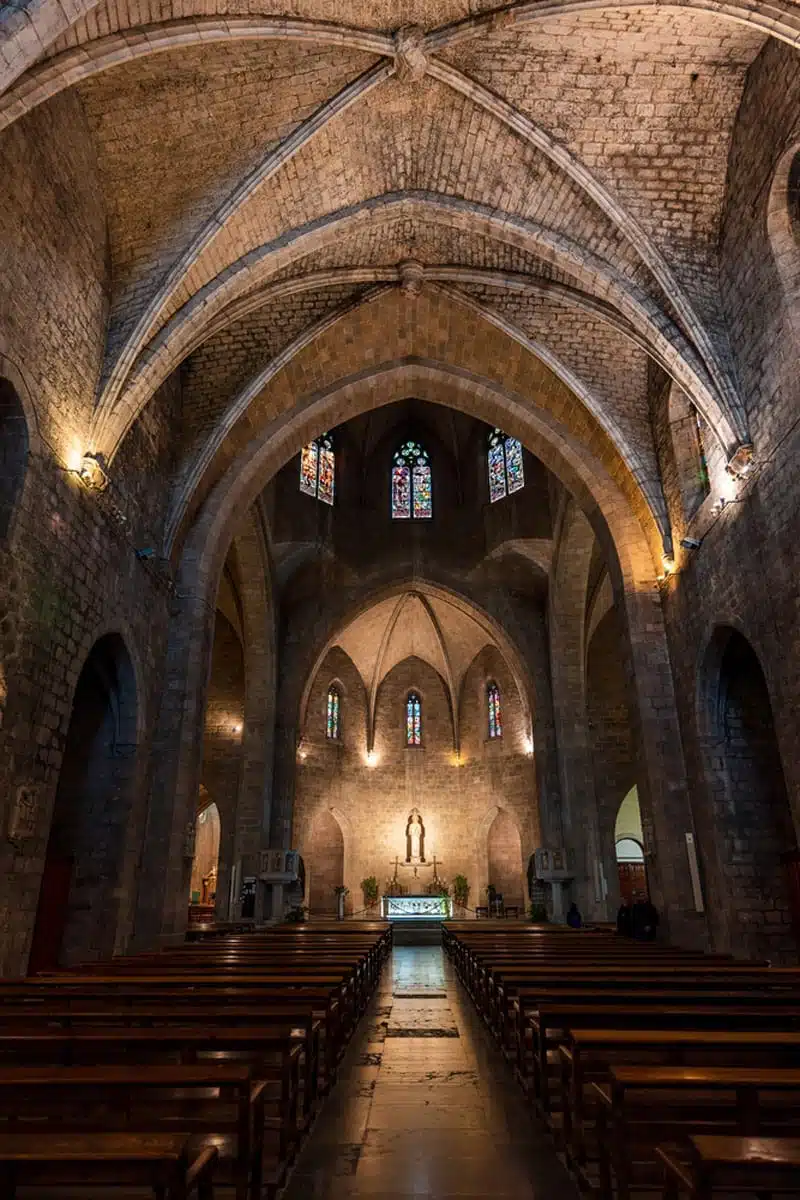 This iconic building is an important landmark in Figueres dating back to the 10th and 11th Centuries. Look around, and you'll notice Romanesque and Gothic architecture inside and out.
The church survived centuries (and the Spanish Civil War) and was renovated after significant damage to the building in the 20th Century.
Top Tip: Stop by for another glimpse into the life of Salvador Dalí. The church hosted his baptism and funeral.
Go Beach Hopping Along Costa Brava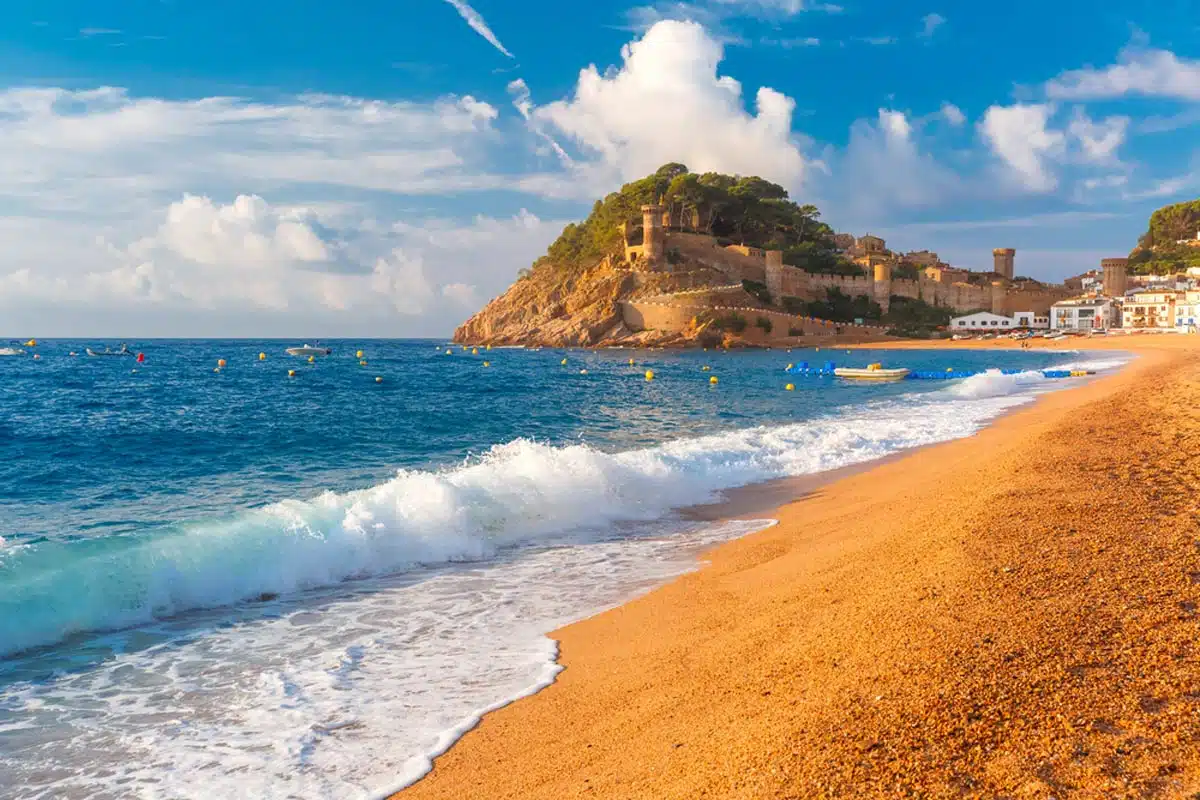 If you take a road trip from Barcelona or Girona to Figueres, you can head out for an afternoon of beach hopping just a short drive from the city centre.
Platja de La Rubina, Platja de Can Comes, and Platja La Punta are three lovely golden sand beaches, all within about 30 minutes of Figueres.
Learn More About Catalonian History at the Museu de l'Empordà
Discover more of the artwork, artefacts, and history of Catalonia and Empordà at the Museu de l'Empordà.

You can see much of the artwork in an hour or two at most, including pieces from Joaquin Sorolla, Pablo Gargallo, and (of course) Salvador Dalí.
Technical Museum of the Empordà
Another museum worth visiting on your trip to Figueres is the Technical Museum of the Empordà. As a writer, I (admittedly) have a soft spot for this one.

It's a collection of some of the most unique and incredible typewriters ever made. There are also some really old (and pretty cool) sewing machines, which together make up the thousands of old machines in this underrated museum.
Must-Try Bars & Restaurants in Figueres
Sentits Gastrobar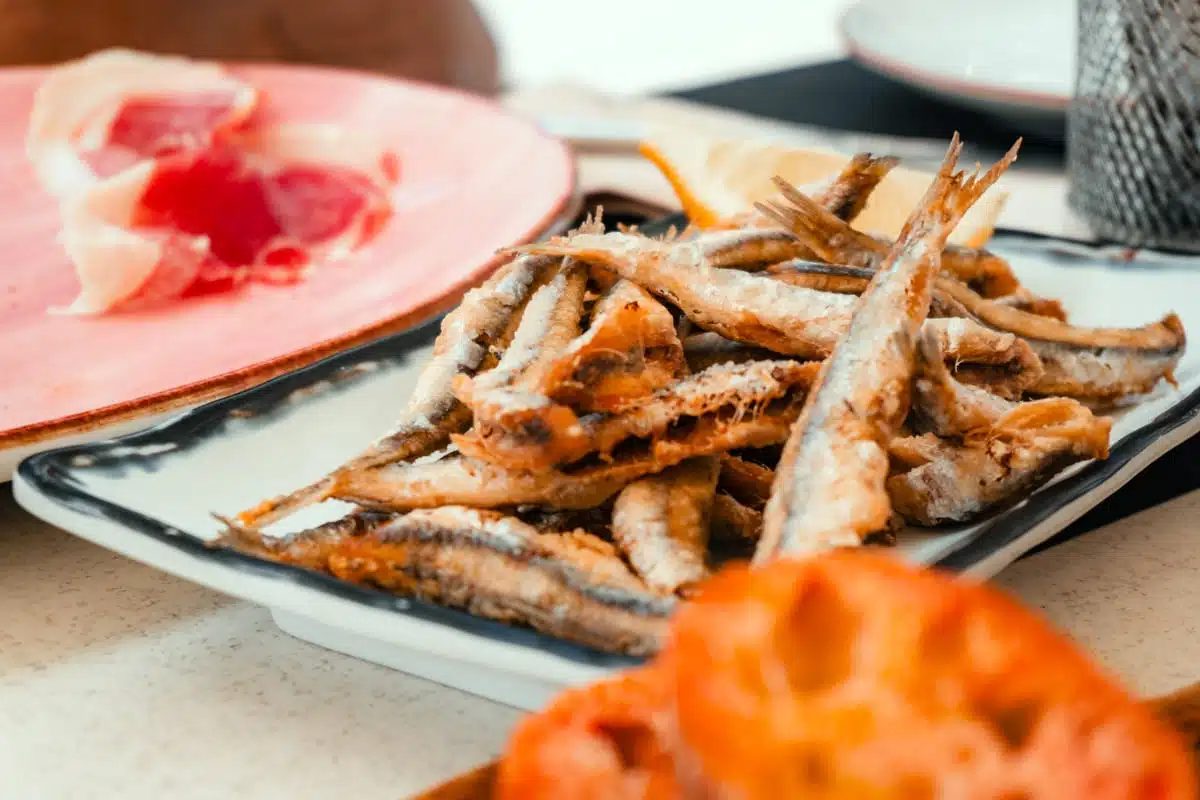 Situated in a prime location in La Rambla de Figueres, Sentits Gastrobar is a perfect stop any time of day for people watching and enjoying a snack and refreshing drink in the heart of the city.
This is a perfect spot to land if you're looking for a casual meal and a glass of wine or beer at a sidewalk cafe. Order a sandwich, share a few plates (the Gorgonzola flatbread and jamon are both winners), and enjoy a relaxing afternoon in the buzzing city centre.
La Taverna del Barri Vell
If you're looking for the best Catalonian cuisine in Figueres, head to La Taverna del Barri Vell and arrive with an appetite. Trust me.

The vibe is relaxed, the menu changes frequently but never disappoints, and the seafood plates are worth coming back for a second time if you spend a few nights in Figueres.
El Motel (Hotel Empordà Restaurant)
A couple of the most famous restaurants in Figueres are in hotels. El Motel (Hotel Empordà Restaurant) is one of them and doesn't disappoint.
The beautiful setting on a garden terrace sets the tone for a romantic meal at this popular local favourite for upscale dining.

Expect classic fine dining service with careful attention to presentation and a lovely selection of local cheeses and wines between courses.
Best Hotels in Figueres
Hotel Duran & Restaurant
Hotel Duran & Restaurant is a long-running hotel that's stayed in the Duran family for over a century. The building is actually much older, as you'll likely notice dining in the famous restaurant on site (which Dalí himself reportedly frequented.)
Rooms are small but comfortable, relatively modern, and soundproofed to ensure a good night's sleep in the heart of Figueres.
Hotel Restaurant Bon Retorn
Just outside of Figueres city centre is Hotel Restaurant Bon Retorn, a quiet boutique nestled in the Catalonian countryside next to beautiful gardens and an outdoor pool.

Have lunch or dinner at the famous restaurant on-site, featuring seasonal Mediterranean cuisine using the finest locally sourced ingredients.
Hotel Pirineos
The small and stylish boutique Hotel Pirineos is a centrally located hotel featuring a popular breakfast buffet with local Catalonian cuisine that's perfect for filling up before exploring the museums and shops around town.
Figueres: Practical Tips for Your Trip
How Long to Visit in Figueres?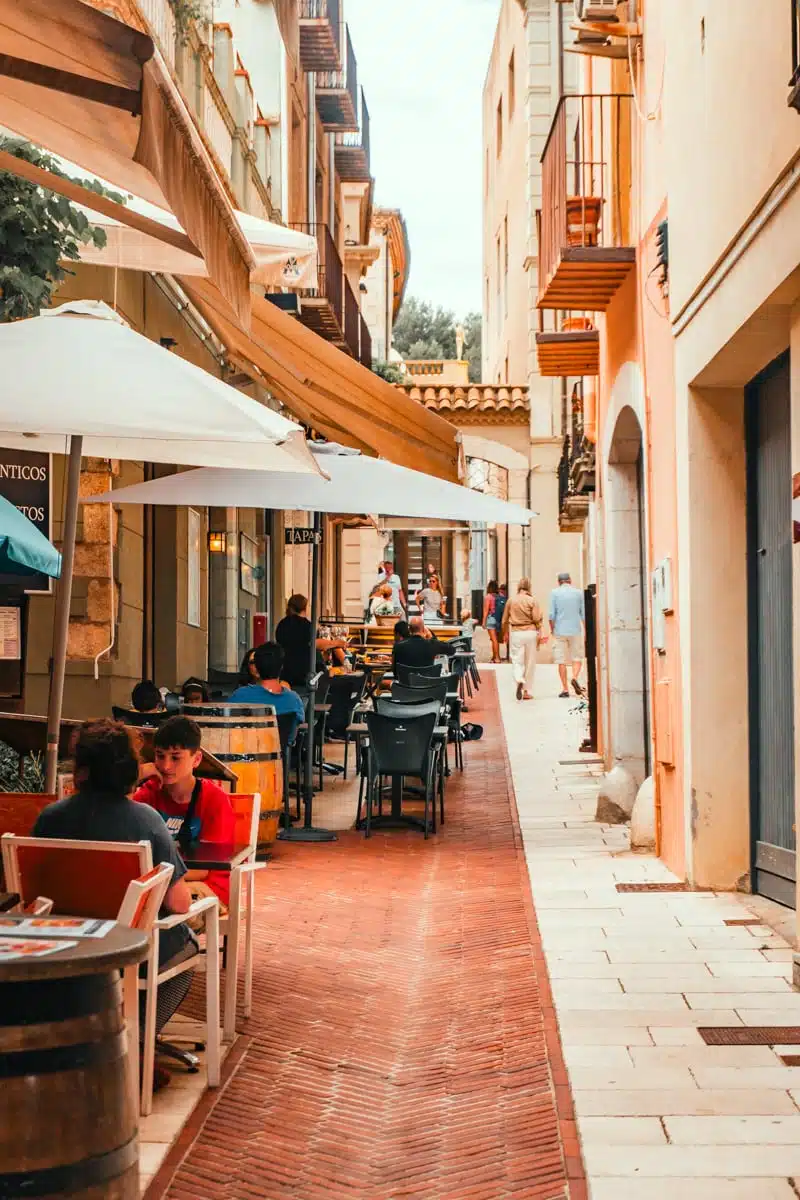 Many people visit the Dalí Museum, Figueres as a day trip from Girona or Barcelona. You can extend your stay and find plenty to do on a weekend visit to the capital of Alt Empordà.
Best Time to Visit Figueres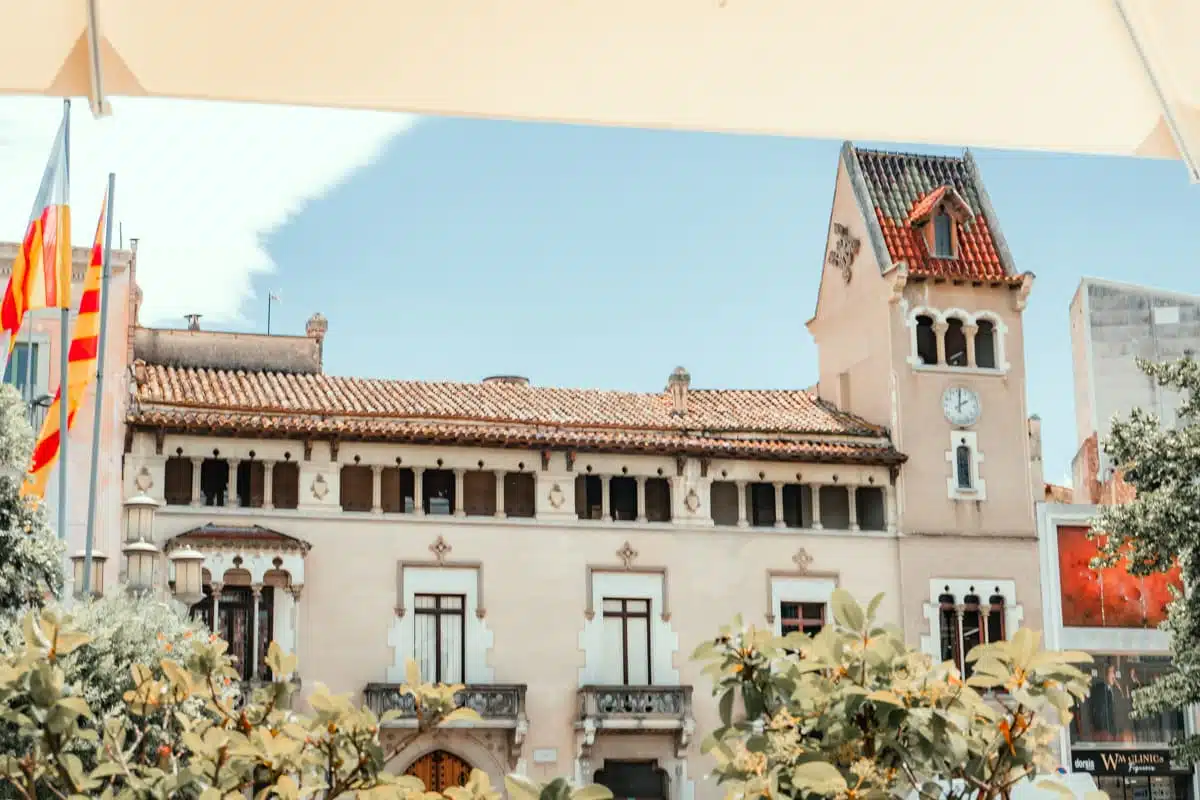 Figueres is a great location any time of year, but the summer months are best if you want to visit nearby Costa Brava and the many beautiful beaches.
Where Should I Stay in Figueres?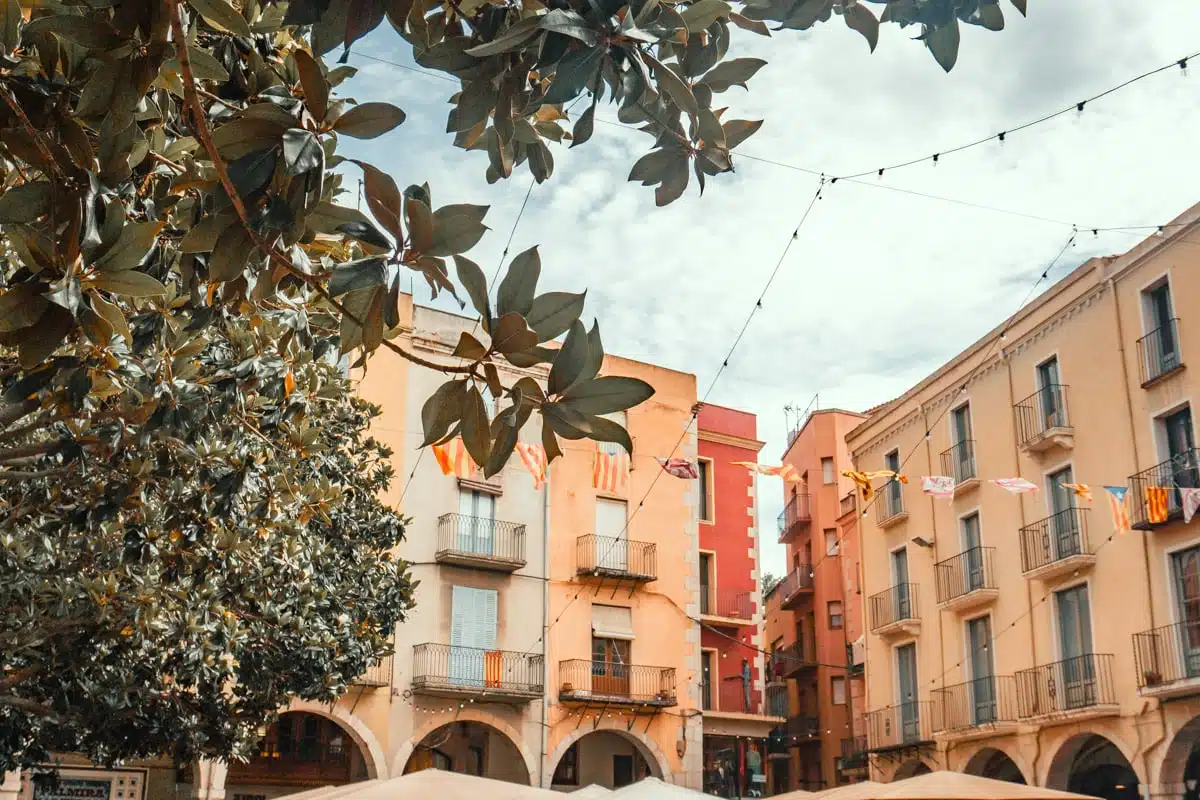 Figueres is a relatively small town, so staying in the city centre affords you the best hotels, restaurants, and things to do in Figueres.
How to Get to Figueres?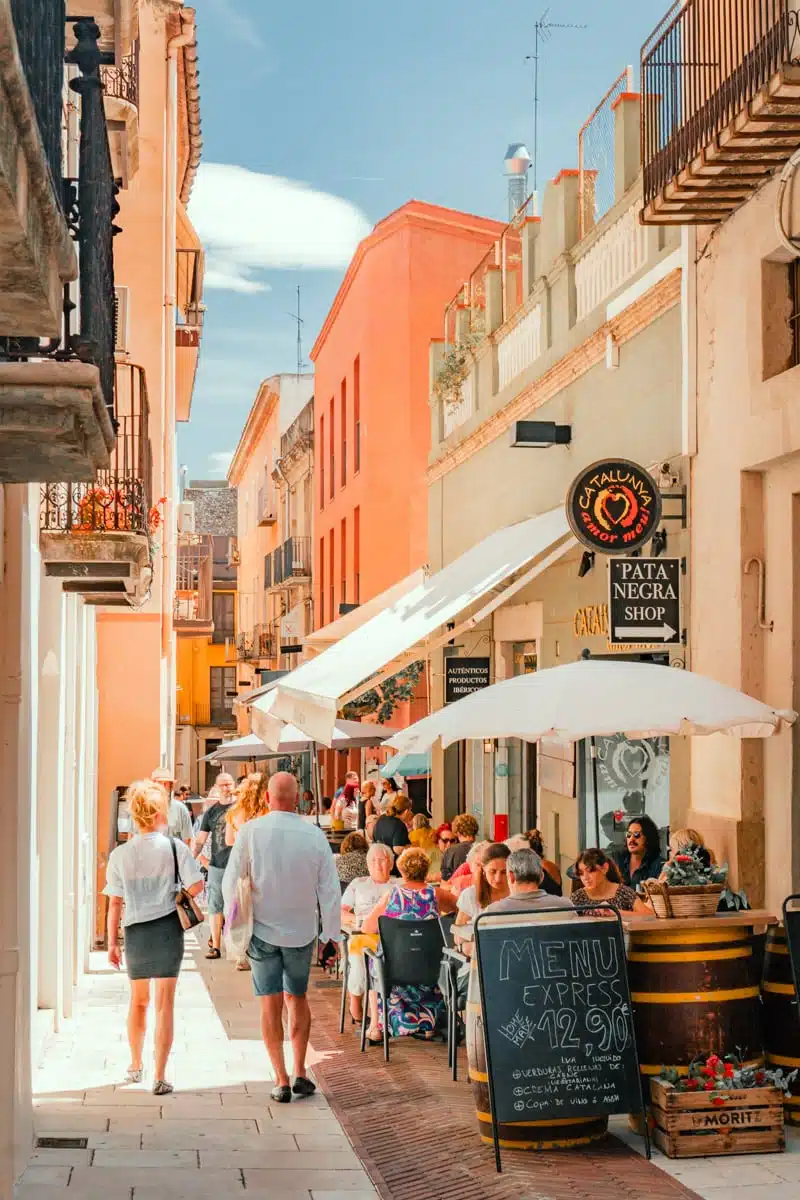 You can take a train from Barcelona or Girona or book a guided tour and explore the city and Costa Brava for a perfect one-day itinerary in Spain.
Recommended Tours in Figueres
Things to do in Figueres: Map
Love This? Save and Share on Pinterest!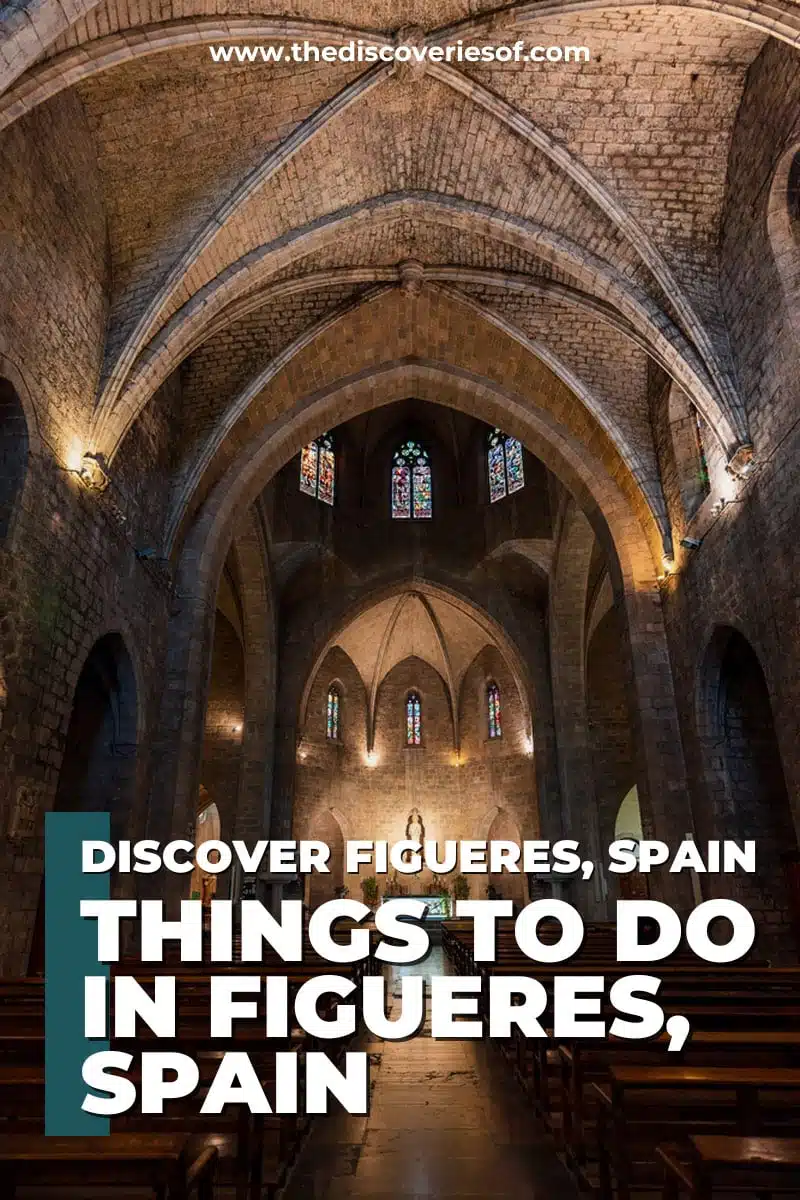 Now You've Explored Figueres, Read These