Ready to discover Game of Thrones Locations you can visit IRL? It's time to embark on an epic journey into Westeros…
Ok, so it's now been over four years since the last season of Game of Thrones aired on HBO. Is it just me, or does it feel much longer since the final (and somewhat disappointing) episode rolled the credits? Look, it's zero secret to anyone who's ever met me ever that I was (AM) obsessed with GoT.

Sure, having House of the Dragon helps, though that one seems to be taking forever to roll into season two.
Feels like there's never been a better time to indulge in a spot of nostalgia and go back to the GOAT via the filming locations. You can tap into the magical world that George R.R. Martin created in real life? Now you're paying attention.
I've spent the greater part of the last decade discovering the epic locations that Game of Thrones was filmed in, which culminated in my visit to gorgeous Girona last month.
Here are the shooting locations of GoT you need to have on your radar.
Game of Thrones Filming Locations You Have to See
Dubrovnik, Croatia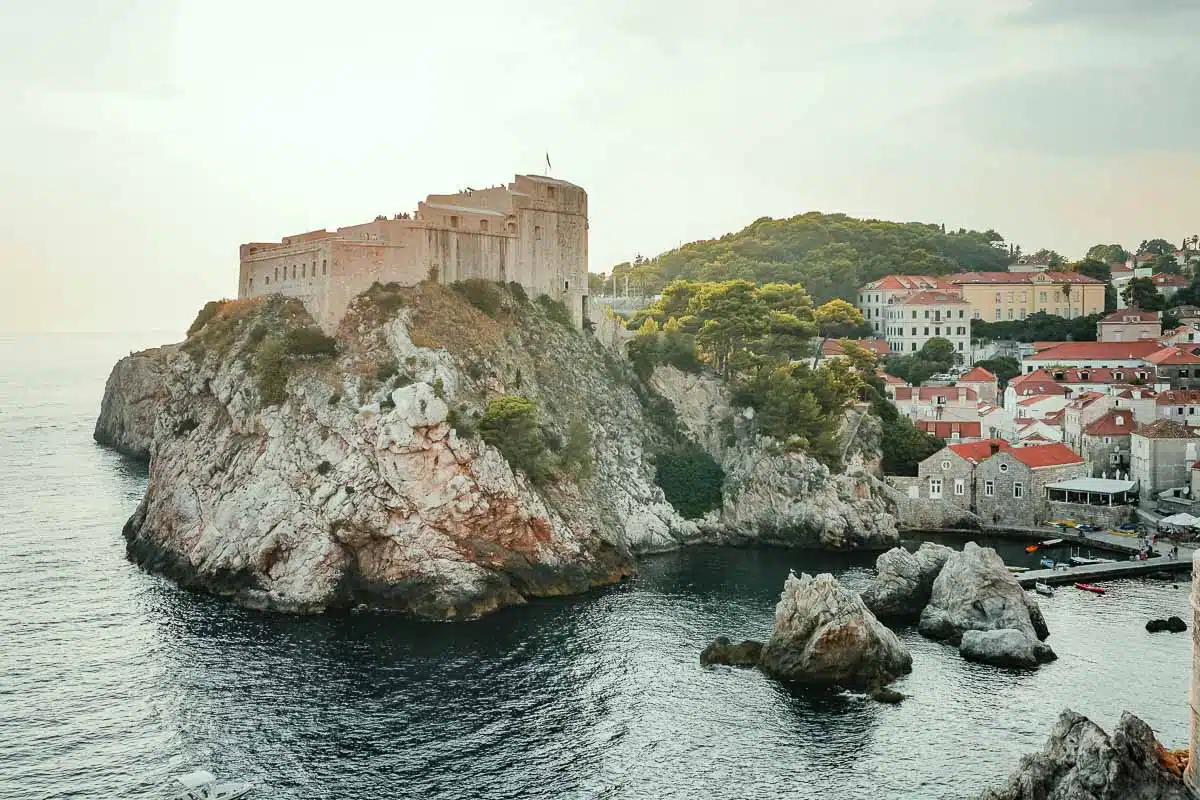 Dubrovnik is synonymous with King's Landing. Visit the small city in Croatia, and no matter how much you know about the show, you can't help but feel the Westeros energy (or at least hear the GoT-themed chatter from the groups of tourists) in the Old Town.

I've been to a host of Game of Thrones spots here, so I'll name a few of my favourites. Or, for a more comprehensive look, book onto a guided tour or read my guide to GoT in Dubrovnik and host your own.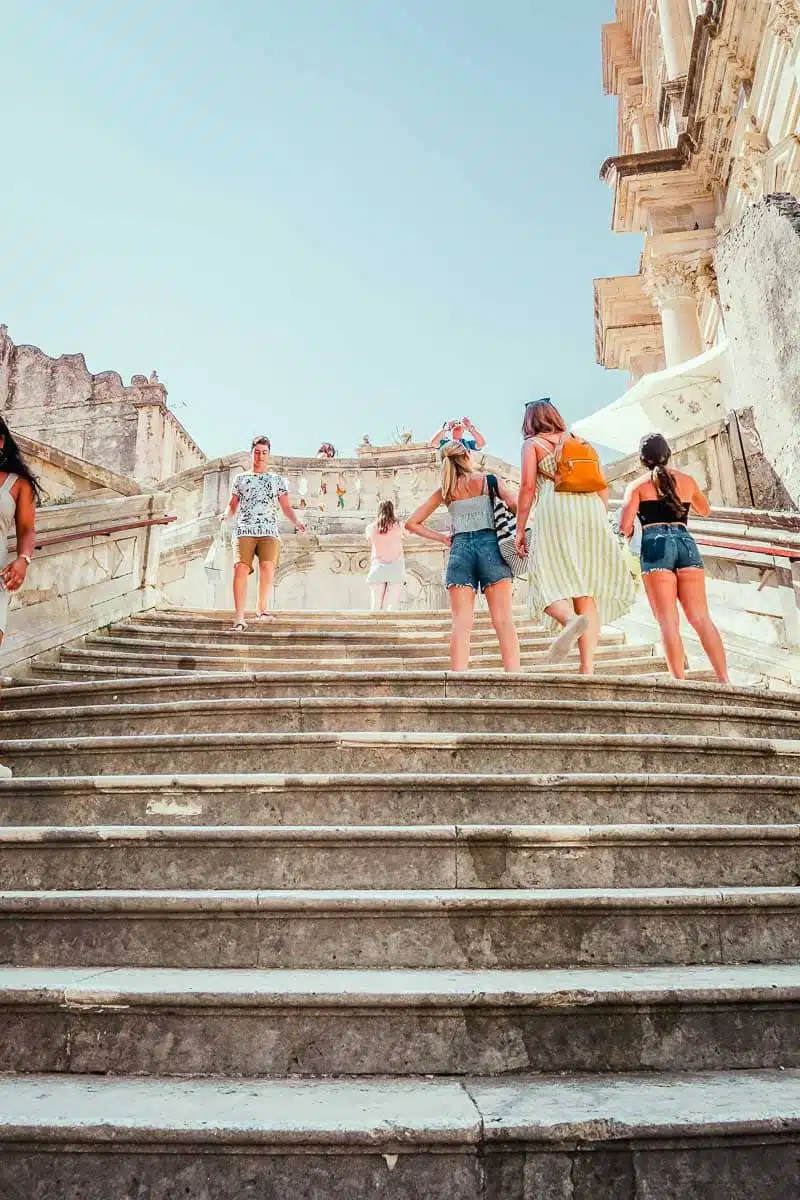 You'll recognize scenes filmed in locations like Fort Lovrijenac, Pile Gate (the gateway to King's Landing), and, of course, The Jesuit Staircase (where Cersei did the Walk of Shame).

But guess what? Dubrovnik was also the set for another famous GoT location – Qarth. Rector's Palace played as the home of the Spice King, whom Daenerys visited to borrow some ships. You might remember how that played out.
Read Next: The Game of Thrones Guide to Dubrovnik
Fort Lovrijenac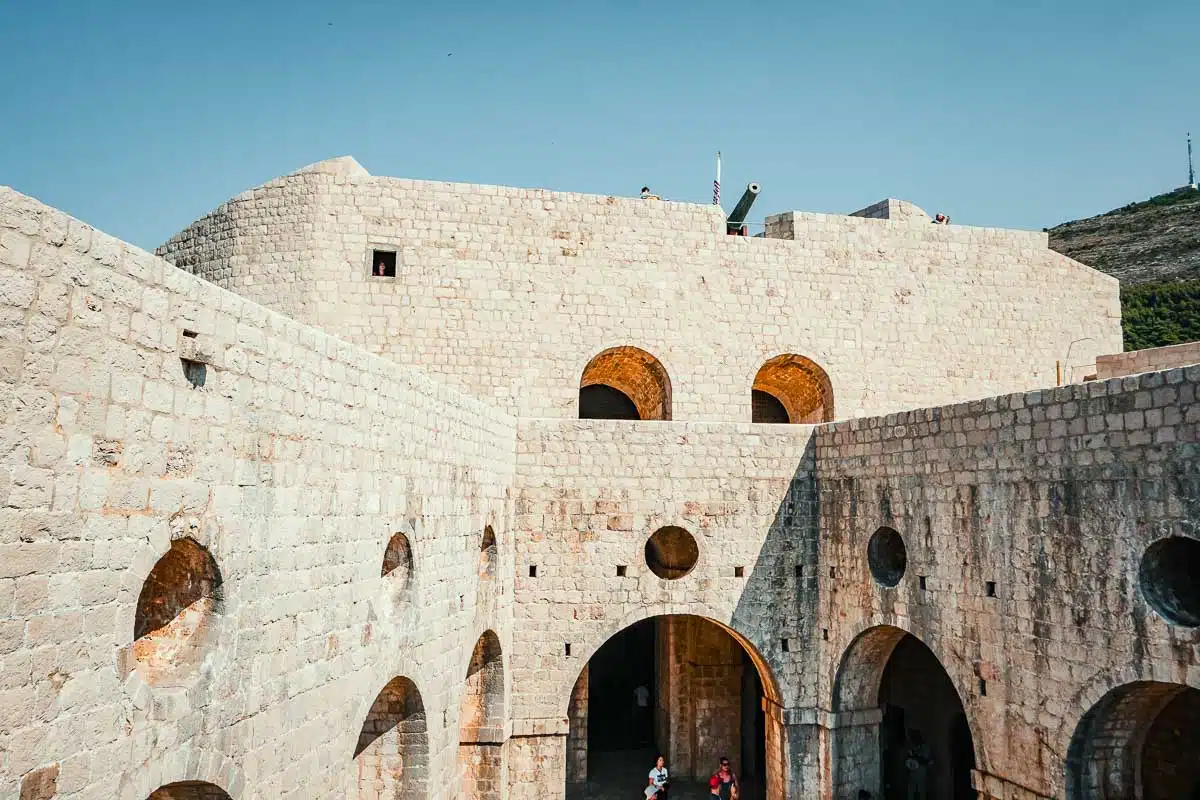 Visit Fort Lovrijenac in Dubrovnik to get one of the best vantage points of King's Landing. Sure, CGI worked some magic you won't replicate, but it's otherwise fantastic.
If it looks familiar, it's where one of the quotes in the show's history went down. You must remember when Cersei and Littlefinger discussed the meaning of power? Thought so.

It's also where they filmed the intense post-riot rape attempt of Sansa, where Hound came to her defense.

One of the most tense moments in the show takes place just across from where they shot Joffrey returning to safety in the Red Keep. Talk about using the same setting for two completely different effects.
Northern Ireland, UK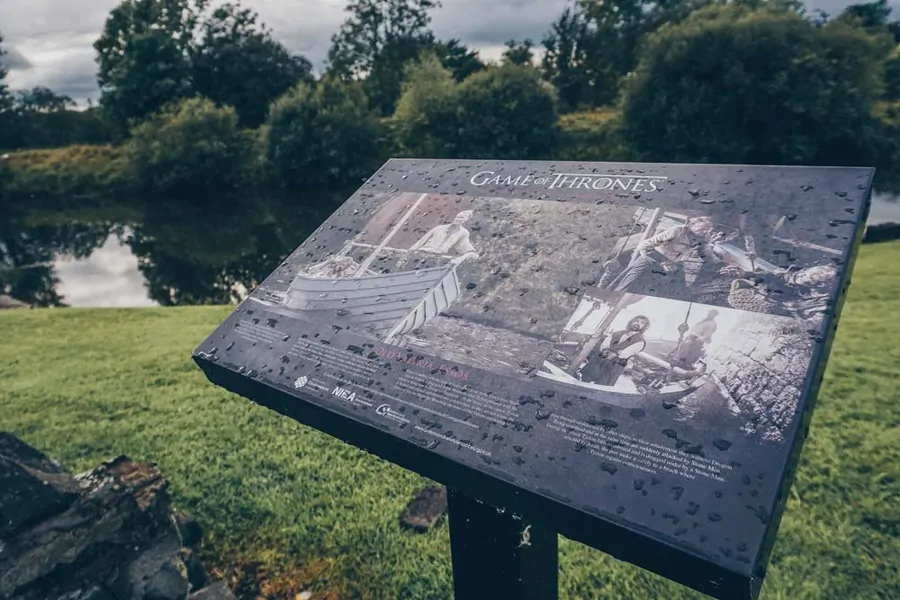 Winterfell (introduced in the earliest scenes in season 1) was the famous site of House Stark. IRL, Northern Ireland is where the scenes for Westeros' northernmost capital were shot.
Look, Northern Ireland is actually the most important filming location for Game of Thrones. First off, it's home to Titanic Studios (the studio GoT was born in), not to mention it's home to a staggering 26 filming locations, which I lay out in full detail here.
That said, if I had to choose a short list of must-see Game of Thrones filming locations in Northern Ireland, here it goes.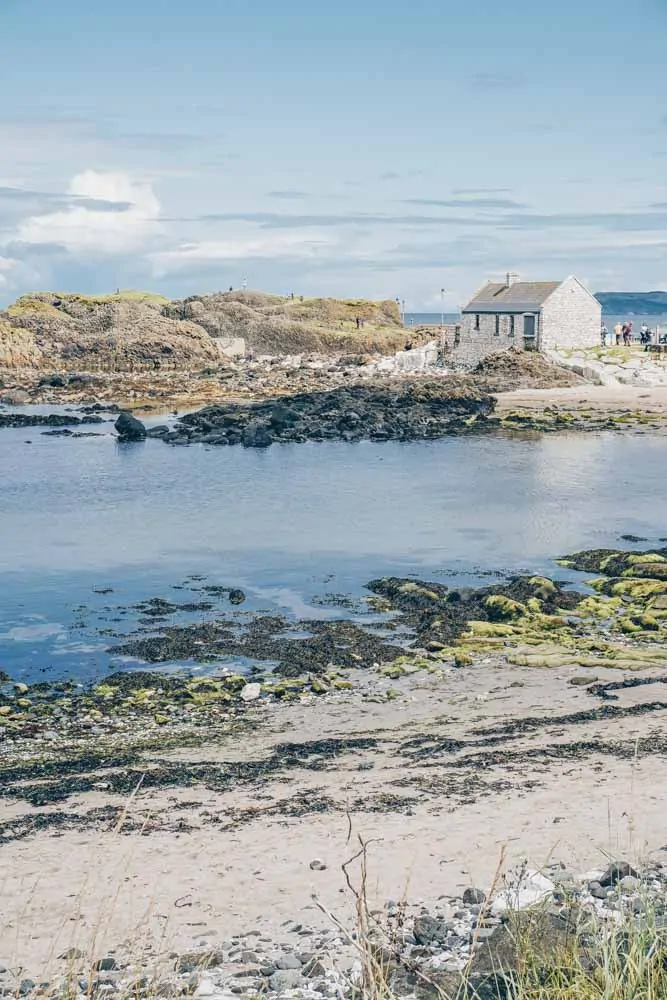 Start your journey on the Causeway Coast, where you can visit Ballygally Castle and see one of a series of doors across Northern Ireland paying homage to the show.

Then head to Cairncastle, and you'll see the Bronze Age fort where they shot that scene when Sansa got the depressing memo that she was to marry Ramsey Bolton.

Lastly, hit up the Cushendun Caves. These dark, moody caves are where that epic scene where Lady Melisandre gives birth takes place.
Lastly, you can't leave Northern Ireland without seeing The Dark Hedges. The spooky yet super cool tree-lined path known as King's Road is one of the most unbelievable GoT filming locations anywhere.
Read Next: Walking in Westeros: Game of Thrones Locations in Northern Ireland
Marble Arch Cave
One Game of Thrones filming location from Northern Ireland that I just can't get over is Marble Arch Cave.

Not only is the subterranean setting near Florencecourt a perfect place to film an epic series like GoT, but it's also open to visitors. The limestone cliffs, endless greenery, waterfalls, and caves are all reasons for the recently anointed title of a UNESCO Global Geopark.
Look closely, and you might remember the tense battle scene between The Hound and Beric, where we learned of the latter's inability to die. Yes, that took place here.
Seville, Spain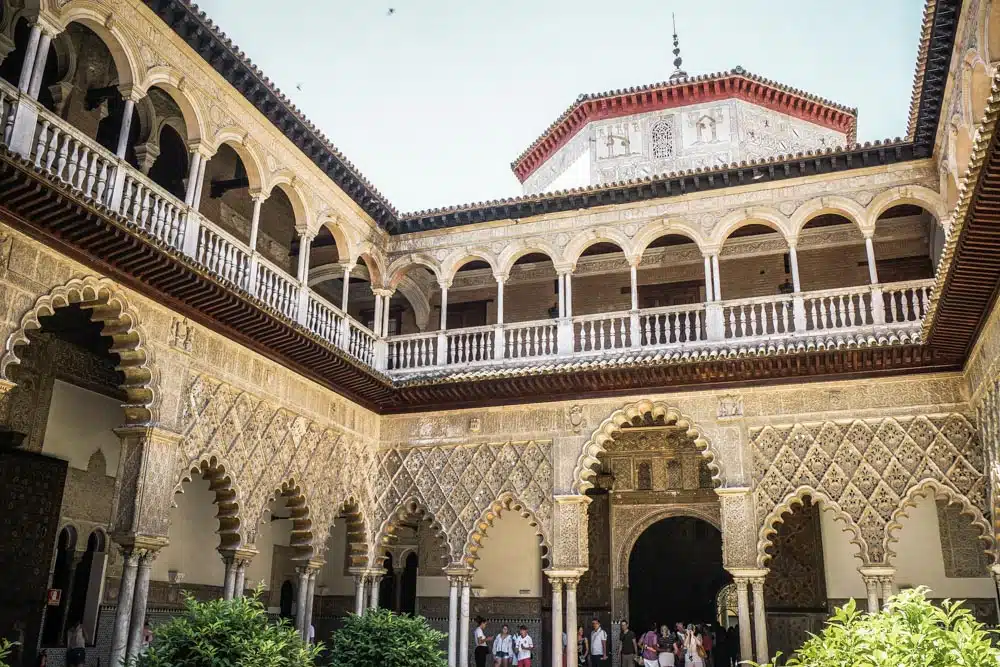 When you think of filming locations GoT, Seville should be one of the first places that comes to mind.
Some of the most compelling cinematography took place at the gorgeous Alcázar of Seville (more on that below), Seville Shipyard and nearby Itálica.
There are many amazing moments, but the secrets exchanged by Qyburn and Cersei in Season 7 Episode 2 and again by Tyrion and Jamie in Season 7 Episode 5 were even more dramatic in the mediaeval backdrop of the Seville Shipyard.
Alcázar of Seville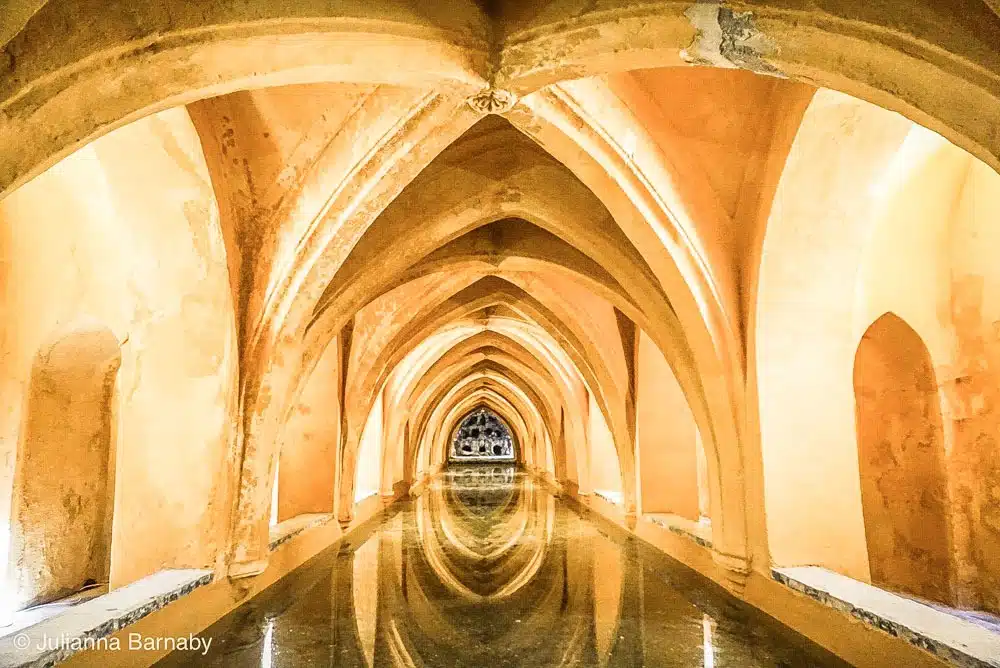 The Alcázar of Seville often shows up in lists of filming locations for Game of Thrones – for good reason. You'll recognize a lot of familiar sights when you walk through the palace gardens, Ambassadors' Hall, and Mercury's Pool that show up in several seasons of GoT.

My favourite in the Alcázar of Seville is the subterranean Baths of Lady María de Padilla, where the Sand Snakes devise their revenge plan in the absolutely haunting setting.
Top Tip: Book This Game of Thrones Tour with an optional trip to Osuna
Iceland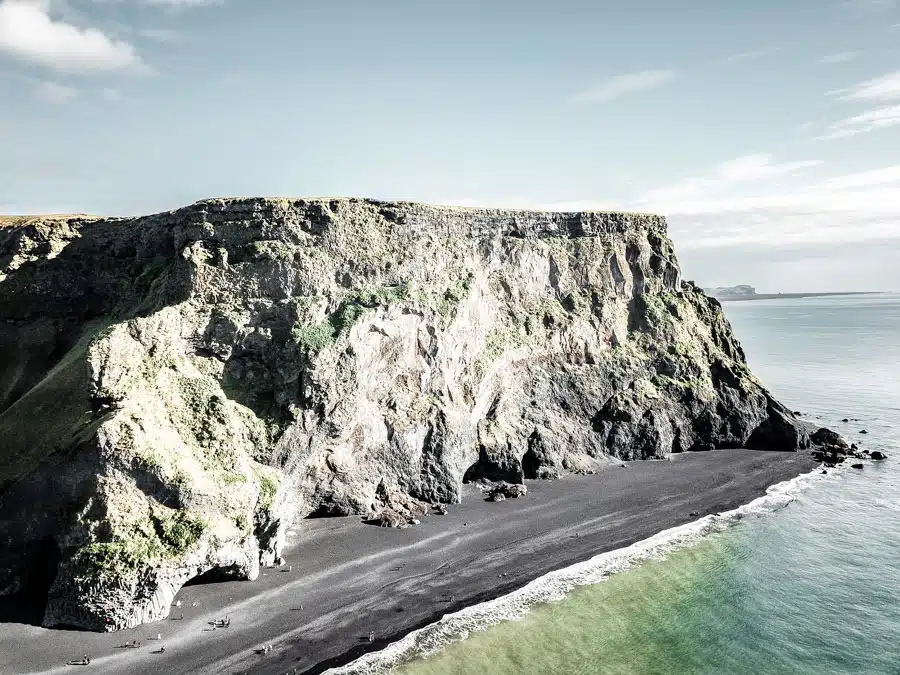 The Ring Road is a must when you visit Iceland, but that rings more true when you're a GoT fan, where many of the scenes from North of the wall were filmed. In fact, Iceland features in every single season after season one of the show!
If you've seen the unforgettable basalt columns at Reynisfjara Beach, you know it's a perfect location to film just about anything. But John Snow landing at Eastwatch-by-the-Sea in Season 7 made brilliant use of the space.

Mýrdalsjökull glacier is my favourite site North of The Wall. You may remember it as the location where Sam discovers Dragon Glass.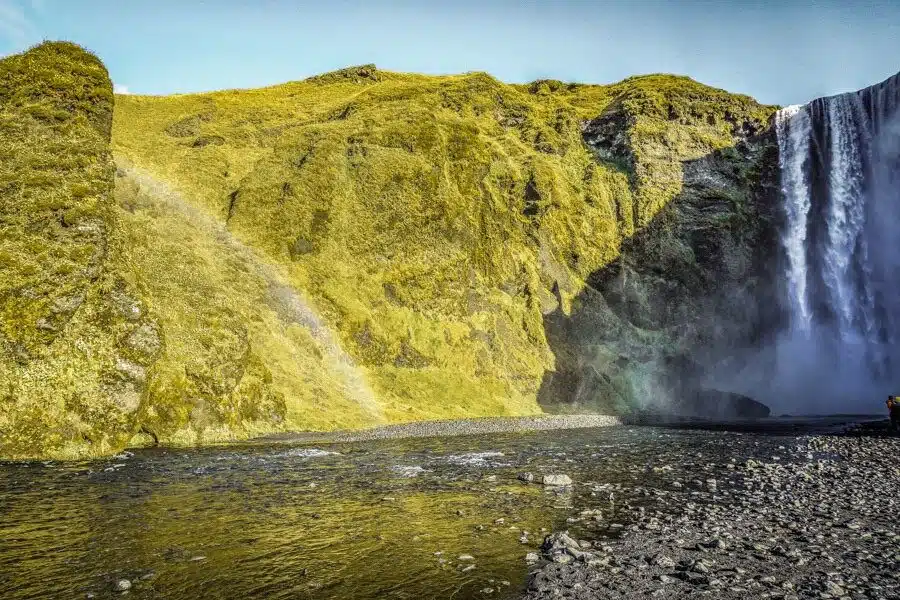 Other memorable locations include ​​Thingvellir National Park (Hound Vs. Brienne of Tarth scene) and two of my favourite Iceland waterfalls, Þórufoss waterfall (Drogon Vs. Goat scene) and the iconic Skogafoss (the very spot where Jon and Daenerys land after flying their dragons in Season 8).
Girona, Spain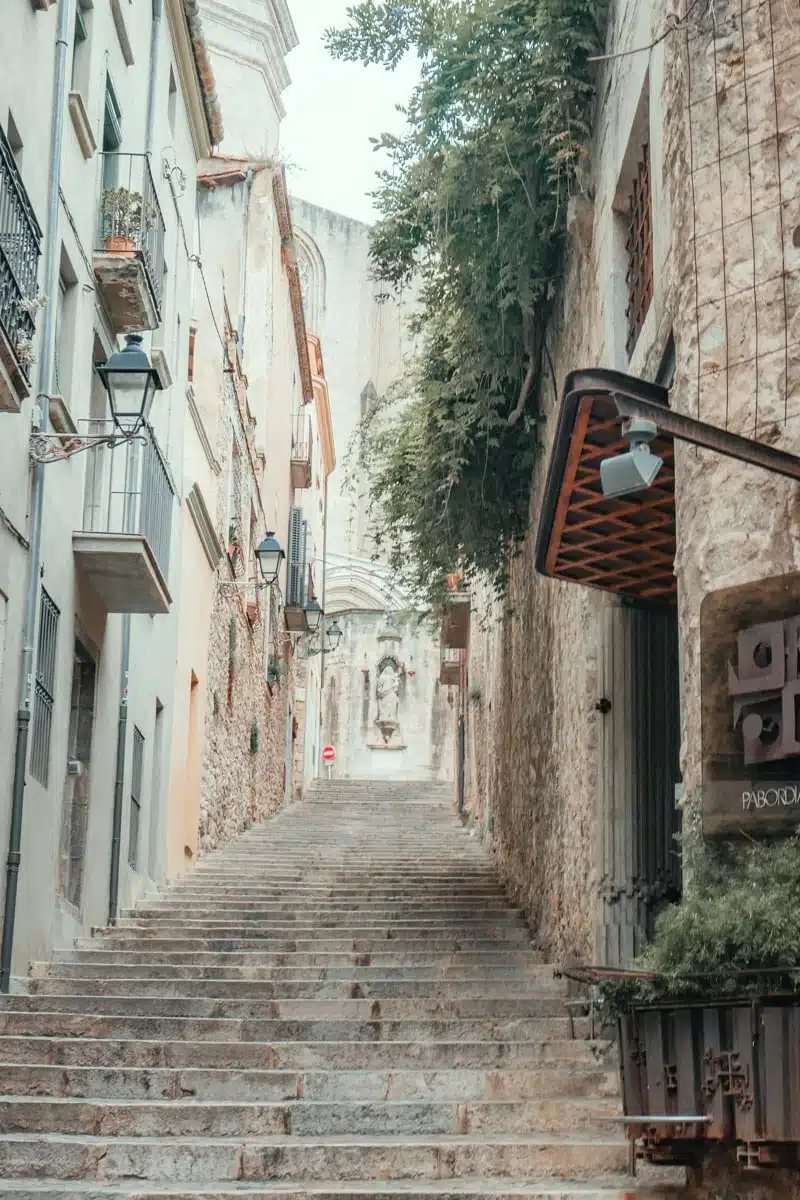 Sure, Girona is an excellent day trip from Barcelona, but did you know that it's also home to many of the most iconic Game of Thrones filming locations?
Book a stay at Hotel Utonia and take their guided tour along the GoT Route. You'll recognize many alleyways, cobbled streets, and staircases around Old Town.

But when you walk up to the Girona Cathedral, it's impossible not to dream up the scene when Jamie Lannister makes his way up the iconic staircase on his way to the Sept of Baelor.

The Arab Baths are another Game of Thrones film location that every serious fan needs to see in person. The 12th-century baths show up more than once as the Baths of Braavos on the show (so cool).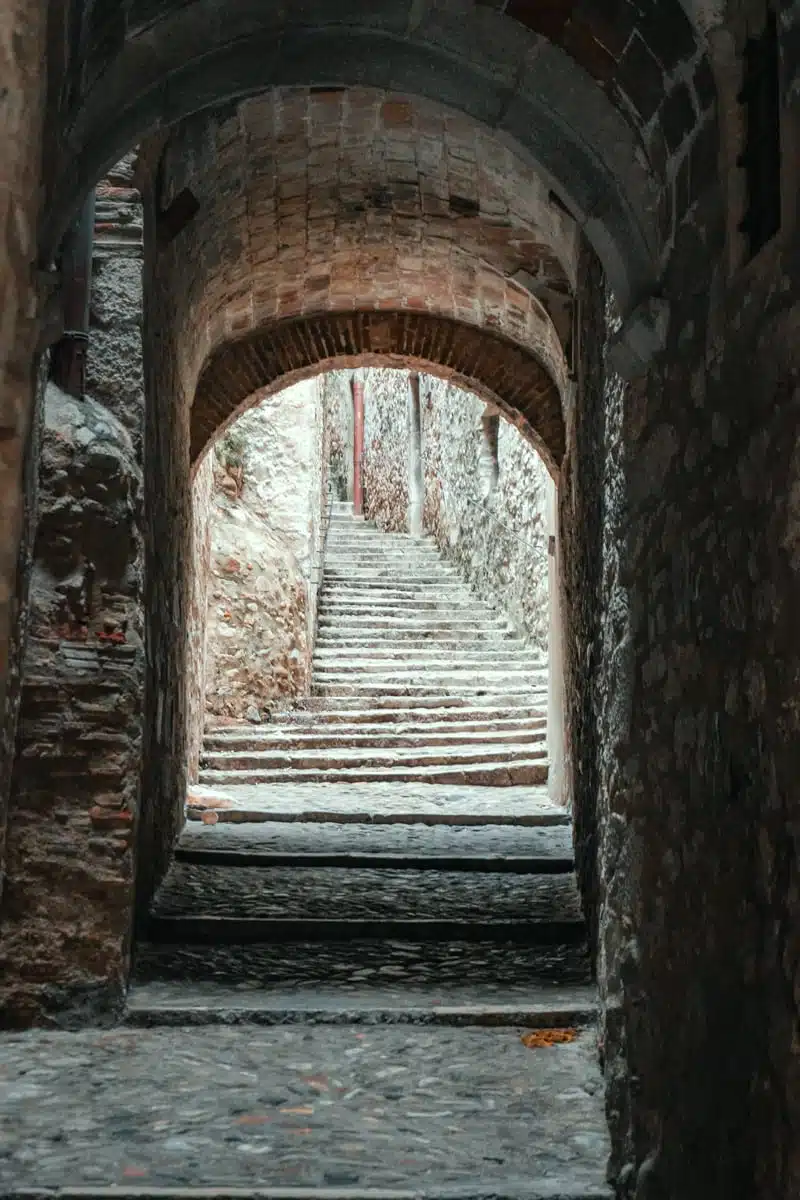 Walking the city streets, you also may remember sites like Bishop José Cartañà Street when Arya tried to escape Braavos after temporarily going blind.
Trujillo Alcazaba, Spain
When you leave Cáceres, don't miss Trujillo Alcazaba, the Moorish castle sitting high on a hill in Trujillo.

This ancient castle dates back to the 13th century, and the outside is in surprisingly excellent shape – making it one of the most natural candidates for a Game of Thrones film location.
Also, season 7, episode 3 shows House Lannister under attack at this historical castle, a short day trip from Cáceres.
San Juan de Guaxtelagaxte, Spain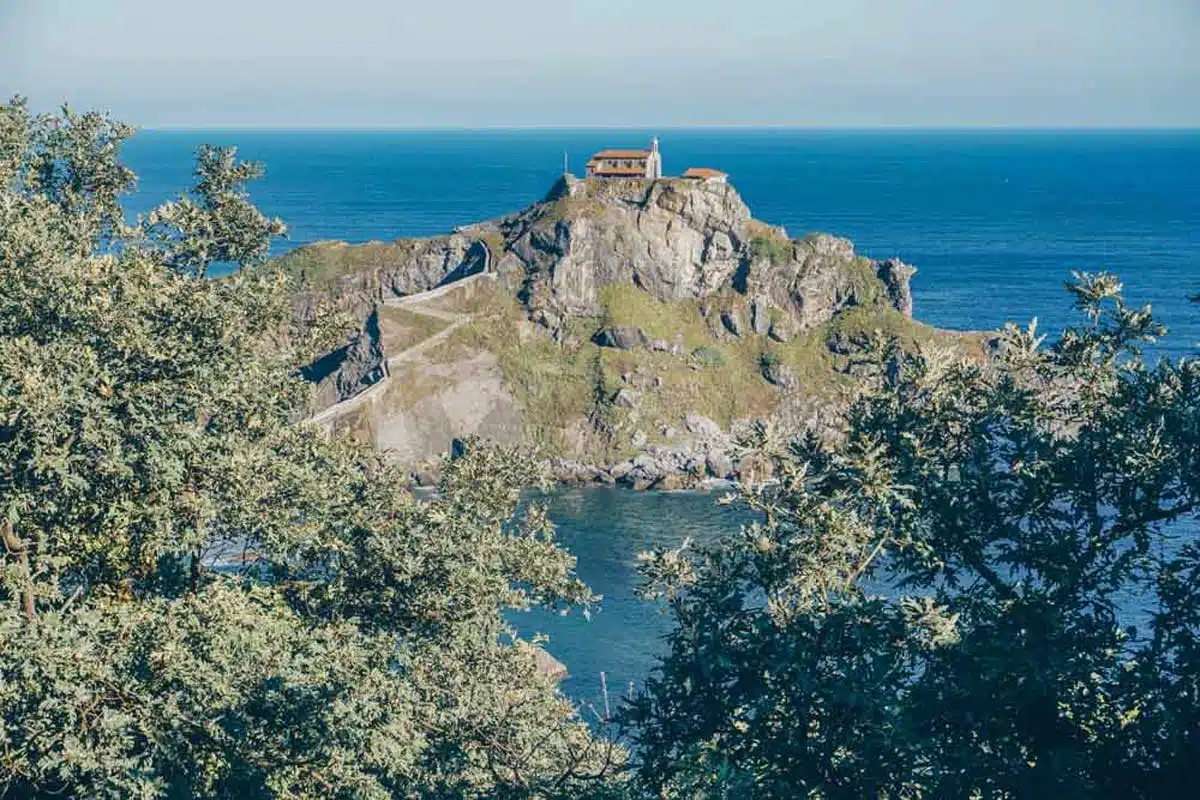 If you find yourself in Basque country, do everything you can to take a day trip to San Juan de Guaxtelagaxte. You can get to the islet you may remember as Dragonstone on a guided tour, or you can take a road trip from Bilbao or San Sebastian.
When you reach the islet, you'll start recognizing the scenery as you walk across the seemingly endless bridge winding its way up the craggy hilltop.

You'll need to purchase a ticket to enter, but when you walk along the downright mythical-feeling pathway, you can picture Daenerys arriving at her ancestral home (though the castle isn't actually on the island IRL).
Lokrum, Croatia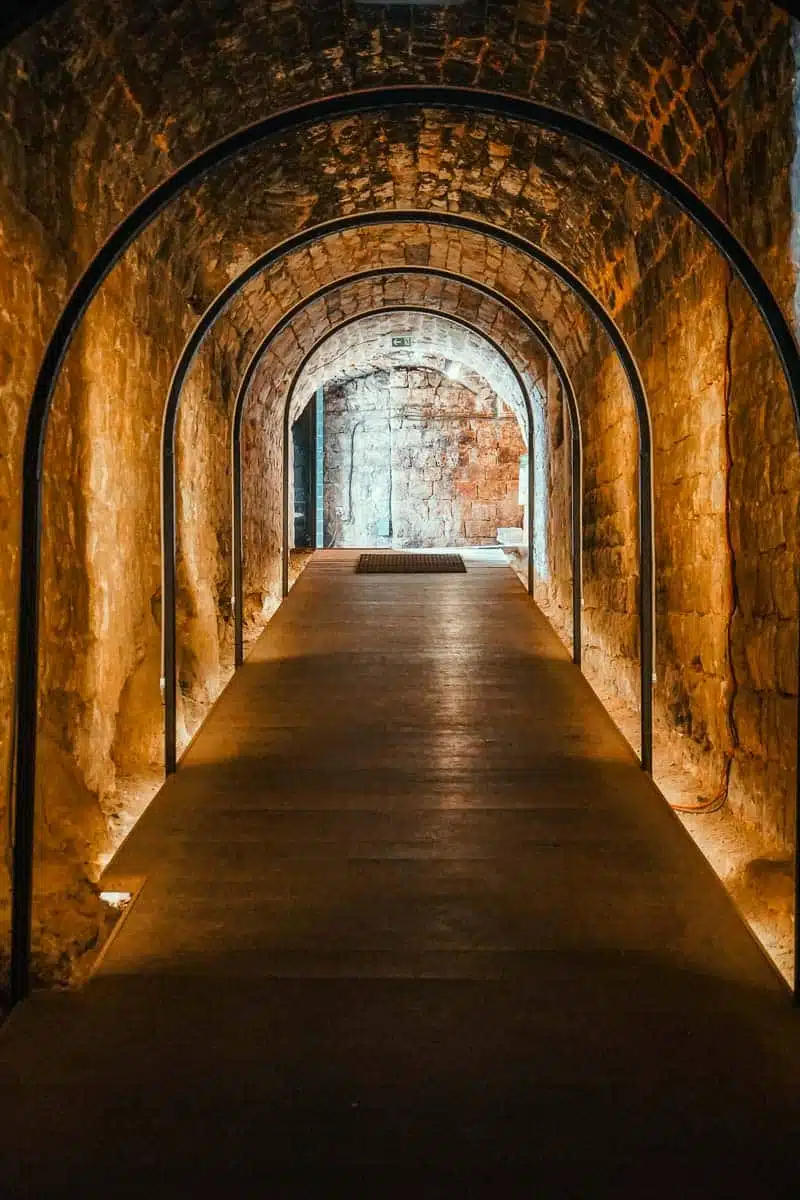 Take a day trip from Dubrovnik and explore the island of Lokrum for some GoT film locations and a chance to sit on the Iron Throne.

The Benedictine Monastery of St Mary and its beautiful gardens are the real-life settings of Qarth and the party scene where Daenerys met with Xaro Xhoan Daxos.

There's also a museum on-site, where you'll get the ultimate reward of sitting on the Iron Throne.
Bardenas Reales, Spain
One of the most compelling landscapes of any Game of Thrones filming location is at Bardenas Reales, also known to fans as the Dothraki Sea.

You may remember the unearthly setting from Season 6 when Daenerys was taken prisoner in this memorable setting in Northern Spain. It actually exists and didn't need much help from CGI.
Italica, Spain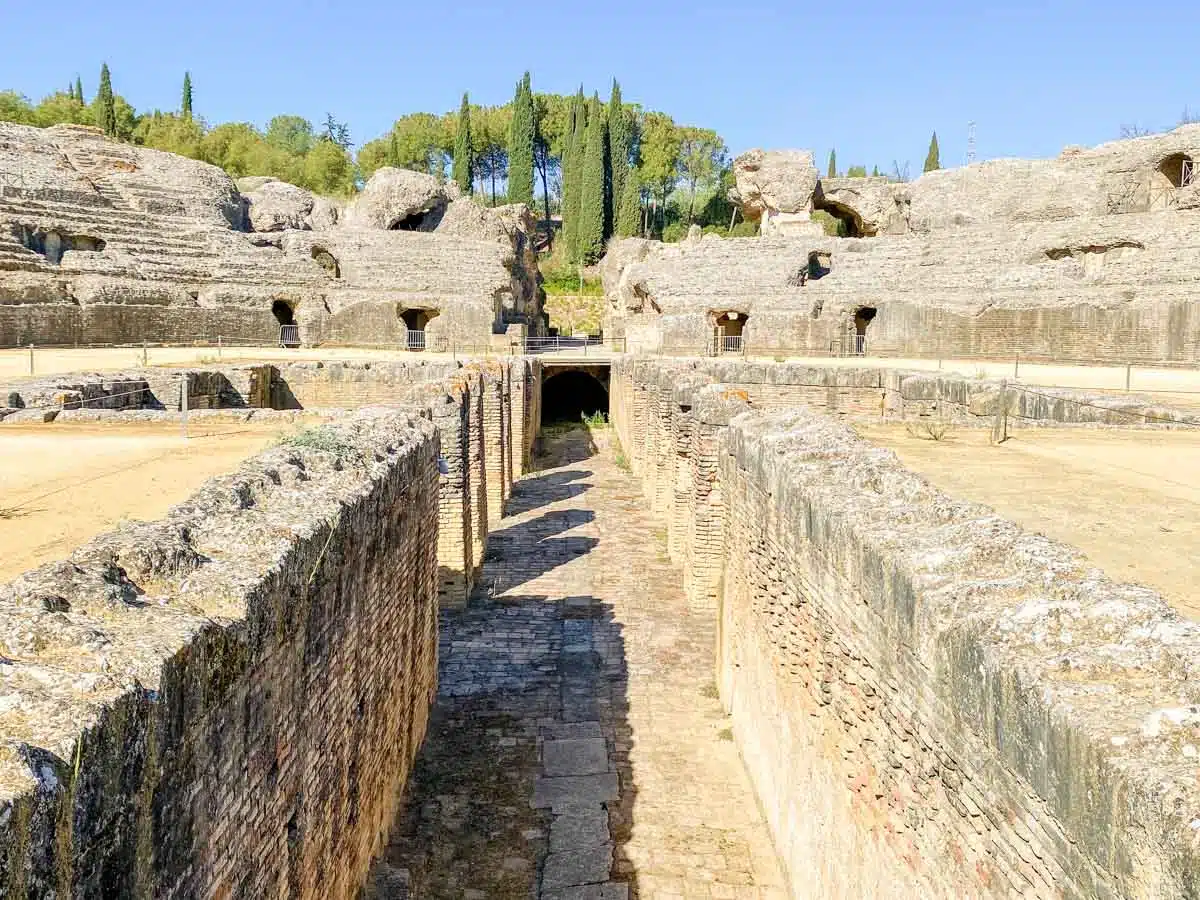 There are plenty of amazing Game of Thrones shooting locations in Seville, but Italica deserves a spot of its own. Why? Pretty much the entirety of the Dragon and the Wolf episode took place here.

Enough said?

I'll fill you in if you don't remember the scene or haven't seen it yet (you should). The iconic Italica Amphitheatre, which is worth a visit even if you're not a GoT fan, is a beautiful archeological site dating back to around 200 BC.
You'll see Italica in Season 7, Episode 7, when Daenerys flies into The Dragon Pit like a boss. It's a lot of fun to visit in person, too.
Cordoba, Spain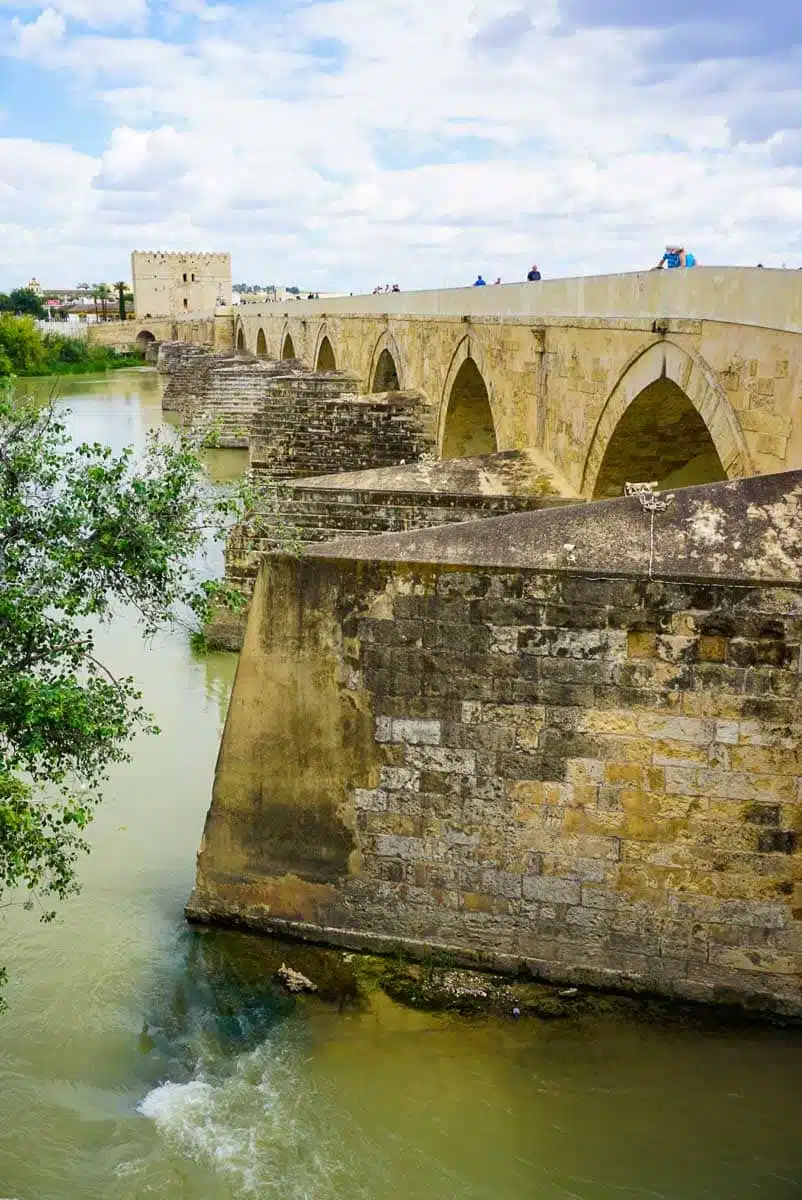 If you're visiting Cordoba, make a day trip to Castillo Almodovar del Rio for a Game of Thrones filming location that delivers a real punch. It also has fewer crowds than more popular spots in other regions of Spain.
Castillo Almodovar del Rio is an 8th-century hilltop castle that is stunning to see in person.
You'll recognize the outside from a few different scenes, but the most famous was when Jamie Lannister rolled up towards Highgarden with his troops.
Cordoba is also the setting for one of my favourite Game of Thrones film locations anywhere. The Roman Bridge is the filming location for the scene where Tyrion Lannister marches towards Mereen from Pentos.

The bridge dates back as far as the 1st Century BC, and you can walk across it yourself. It's one of the most dramatic landmarks where you can relive a pivotal scene from the show one step at a time
Malta
Malta was actually in quite a few episodes of Game of Thrones. It's no surprise if you've ever been here. The small island is full of amazing architecture and beautiful natural landscapes.
Some of the most famous Game of Thrones film locations shot here include St Dominic's Convent (The Red Keep Garden) and the immaculate Gate of the Mdina (the entrance to King's Landing in season 1).
Split, Croatia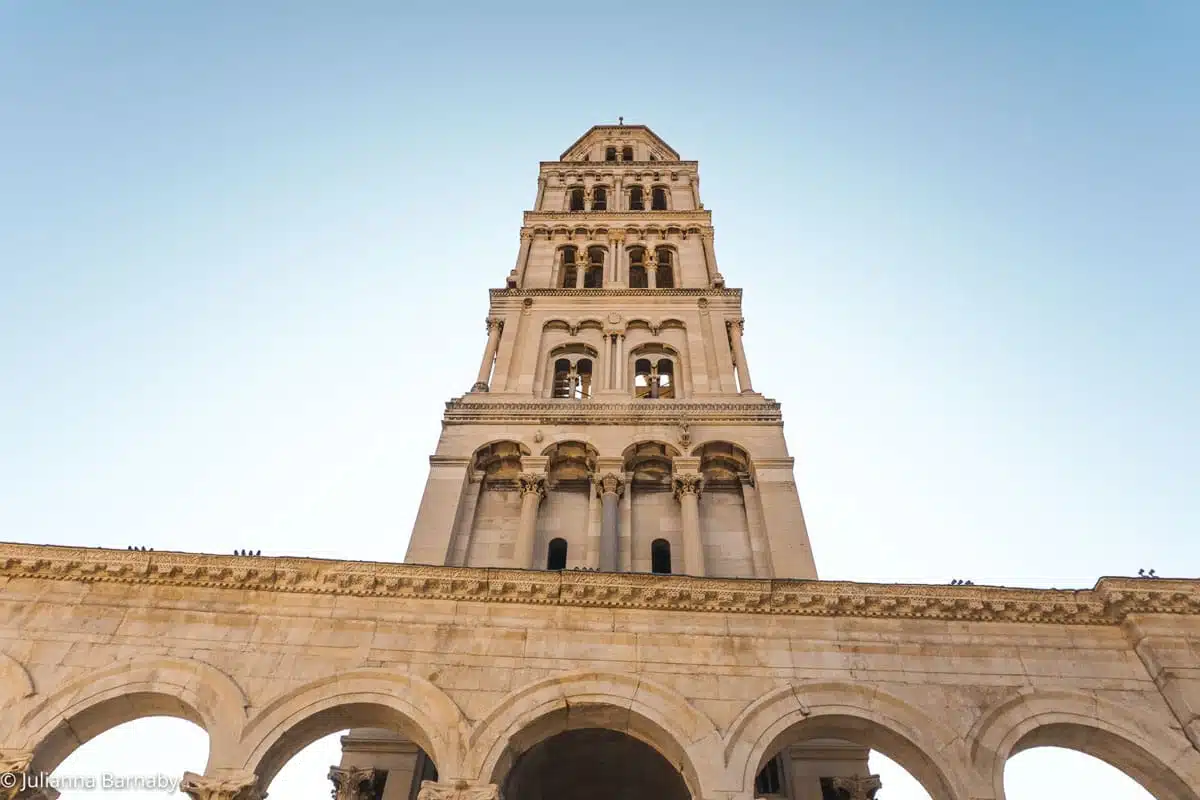 Dubrovnik gets a lot of the credit when fans tour Croatia to visit Game of Thrones film spots, but Split has quite a few gems of its own. Tour this amazing city for some of the most iconic GoT locations besides King's Landing.

So what should you see when you're here? There are a couple of gems.
Klis Fortress isn't quite as popular as some of the other GoT film locations, which in part is most likely due to the rather challenging hike. Perched high up on the hill, you can get some of the best views of Split while images from several seasons come back to you.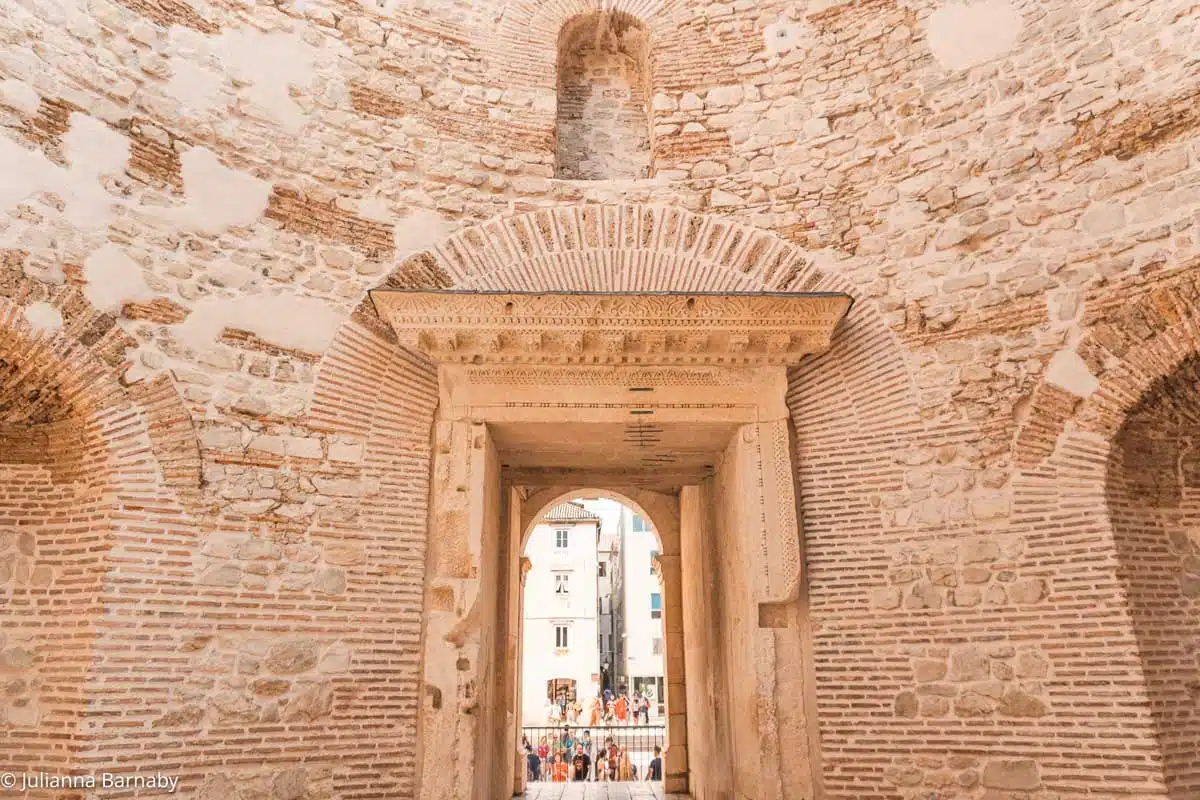 The stunning Diocletian's Palace, which was actually built way back in the 3rd century, was the location for Meereen.

If that doesn't sound familiar, remember when Daenerys made the difficult decision to cage her dragons? Tragic. That was filmed at Diocletian's Palace, as were scenes in several other seasons.
Meteora, Greece
Remember when Tyrion Lannister was teetering on the top of the cliffs at Eyrie Castle, and that magical backdrop that looked too majestic to be an actual place? It's real.

Meteora (home of the 14th-century monasteries high above the valleys and villages of Northern Greece) is the perfect spot for a Game of Thrones film set.

But this otherworldly location was dropped into the scenes via CGI, as the UNESCO World Heritage site has restrictions on visiting times and use of the land. Nonetheless, some of the scenes you see from above are the handy work of the film crew from GoT.
Morocco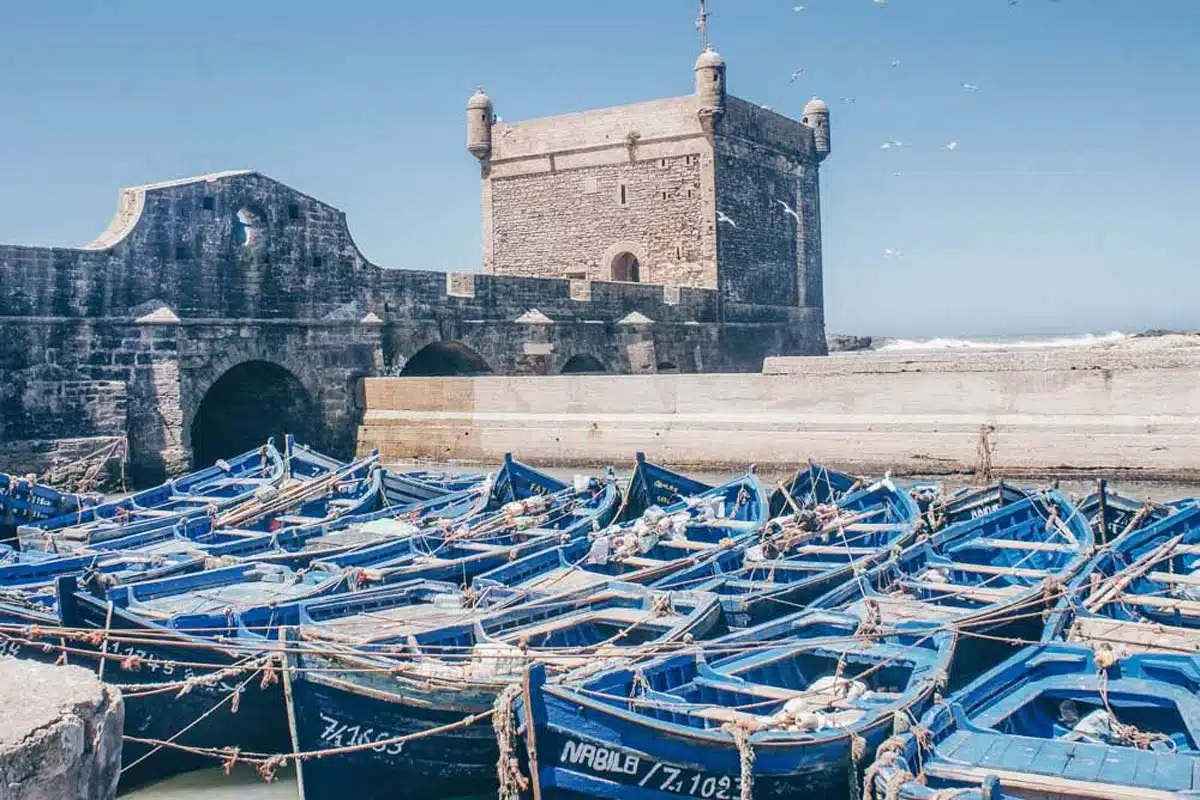 There are a couple of great GoT film spots in Morocco and seeing them is a pretty epic trip in the making.

Essaouira, which you may better know as Astapor, is where many scenes of the Unsullied and Daenerys Targaryen were shot.

The most famous scenes filmed here involved Daenerys Targaryen, including The Walk of Punishment, when she strolled along the dreadful path where enslaved people who disobeyed the laws were brutally killed in a very public fashion.

Another location you need to visit is Ait Ben Haddou, where they filmed the Battle of Yunkai.
Cáceres, Spain
You already know that King's Landing was shot in Dubrovnik. But what if I told you that's not the full story, and there was actually a double for the iconic capital of the 7 Kingdoms?

Believe it or not, season 7 moved to Cáceres, Spain, to capture the scenes with Euron Greyjoy trotting around King's Landing on horseback.

Walk around town, and you'll recognize some famous landmarks from the show, which used the Arco de la Estrella, Plaza de Santa Maria as focal points.
Practical Tips for Exploring Game of Thrones Film Locations
Book your trip for shoulder season, as summertime is honestly complete madness in many of the GoT film locations.
Schedule a guided tour when visiting Dubrovnik, Split, Seville, and other locations with numerous GoT film locations to learn the most about each landmark and the scenes filmed there.
Bring your camera and backup memory card. There are so many great photo ops at Game of Thrones spots.
Game of Thrones Filming Locations: Map
Love This? Save and Share on Pinterest