Pack your bags, call your friends, and plan the ultimate girls weekend getaway. Here are the 15 best girls trip locations.
In desperate need of a getaway with your favourite gals? It's no wonder why, after many of us hunkered down and stayed home a lot from 2020 – 2021. I mean, there's only so much mediocre homemade sourdough you can eat.

Gathering your friends and flying out for a holiday has always been fun. I'll usually bite on just about any excuse for a girls' weekend getaway.

Birthday party? Of course. Bachelorette? Duh. A friend just quit their job and needs to blow off some steam… sign me up.
Listen, you can have an enjoyable time with the right people anywhere. Ok, almost anywhere. But it's much more fun when the location is as fun as the crew you're sharing it with.
So, what are the best places to go in 2023? Here are 15 fun girls trips you won't want to miss.
Best Girls Trip Ideas
Wine Tasting in Napa Valley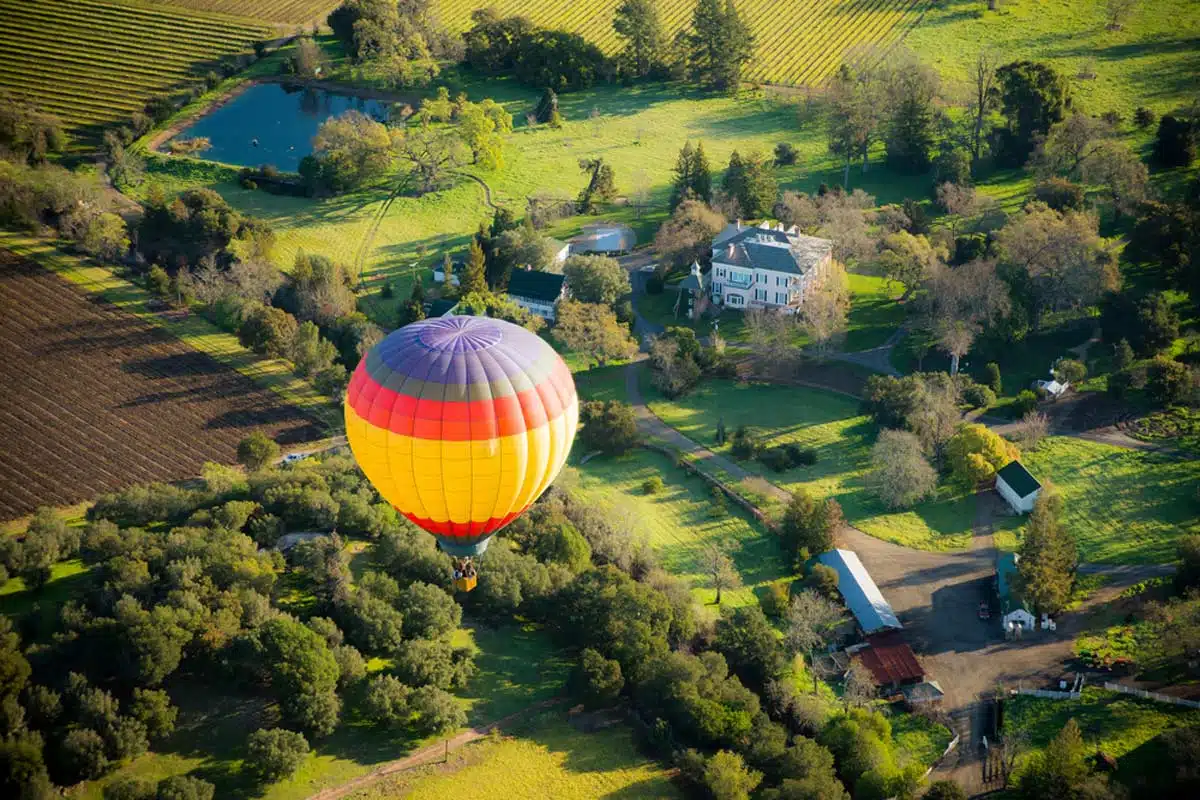 When I think of riding along the rolling hills and valleys along the sleepy oak-lined country roads in the Napa Valley, I immediately start planning girls' weekend ideas.
Sure, you'll need to hit up iconic vineyards like Stag's Leap and Domaine Carneros for the cabernet and chardonnay wines, but the food scene is amazing, too.
Top Tip
So be sure to reserve a table at TORC for the most indulgent black truffle grilled cheese sandwich of your life, or stop by the lively Oxbow Market for a snack.
How To Do It
Independently: Fly into San Francisco International Airport (SF) and drive approximately 1.5 hours to Napa.
On a Tour: San Francisco: Napa and Sonoma Valley Wine Tour
Beach Escape in Antigua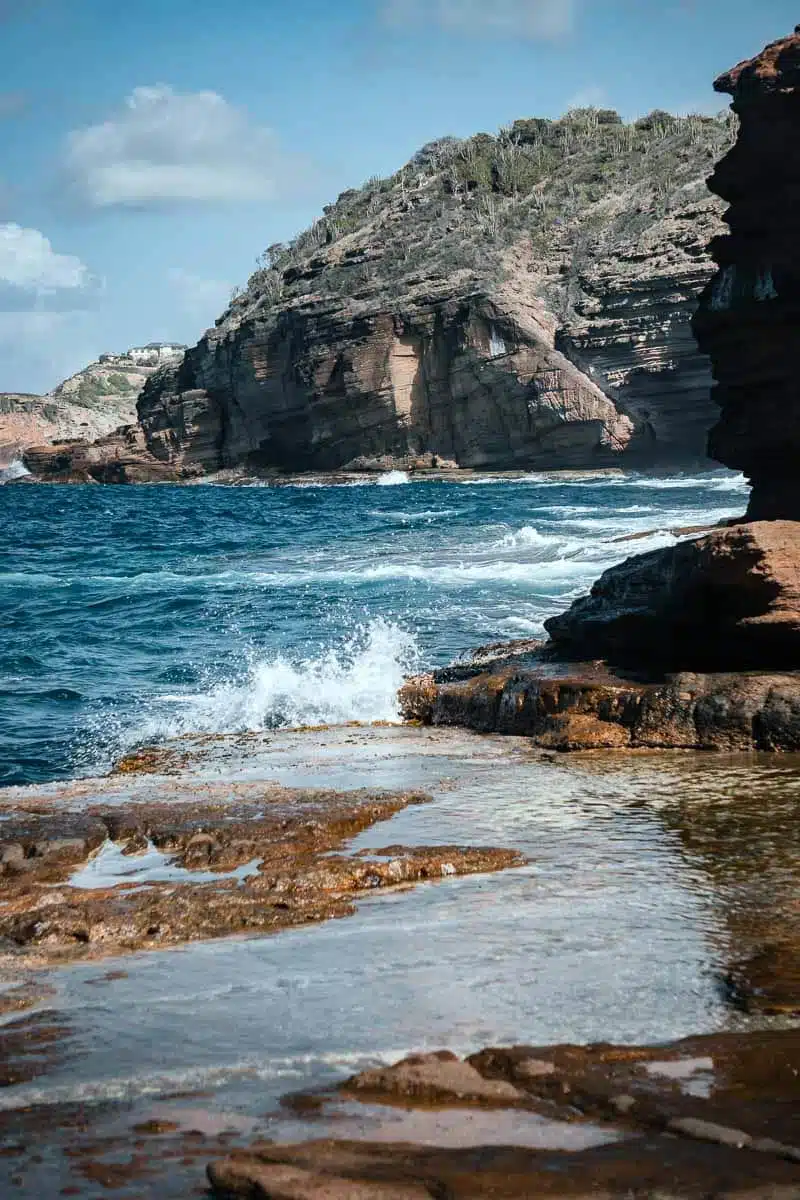 I spent a few relaxing weeks in Antigua earlier this year, and I think I texted my entire contacts list about how it would be the best place for a girls' trip. True story.

Hit up any of the 365 beaches (yes, there's actually a new stretch of white sand for every day of the year), and you'll know why.
Grab your beach towel and leave your phone in your room. Antigua is all about fun in the sun and one of my favourite girls' getaway ideas.
How To Do It
Independently: I think staying in Jolly Harbour is your best bet, as you can walk to Ffryes Beach, nightlife hotspots, and nosh on the best fish tacos at Pop Up Beach Bar.
On a Tour: Take this guided tour on a Jeep to explore some of Antigua's best backcountry and coastal treasures.
Palm Springs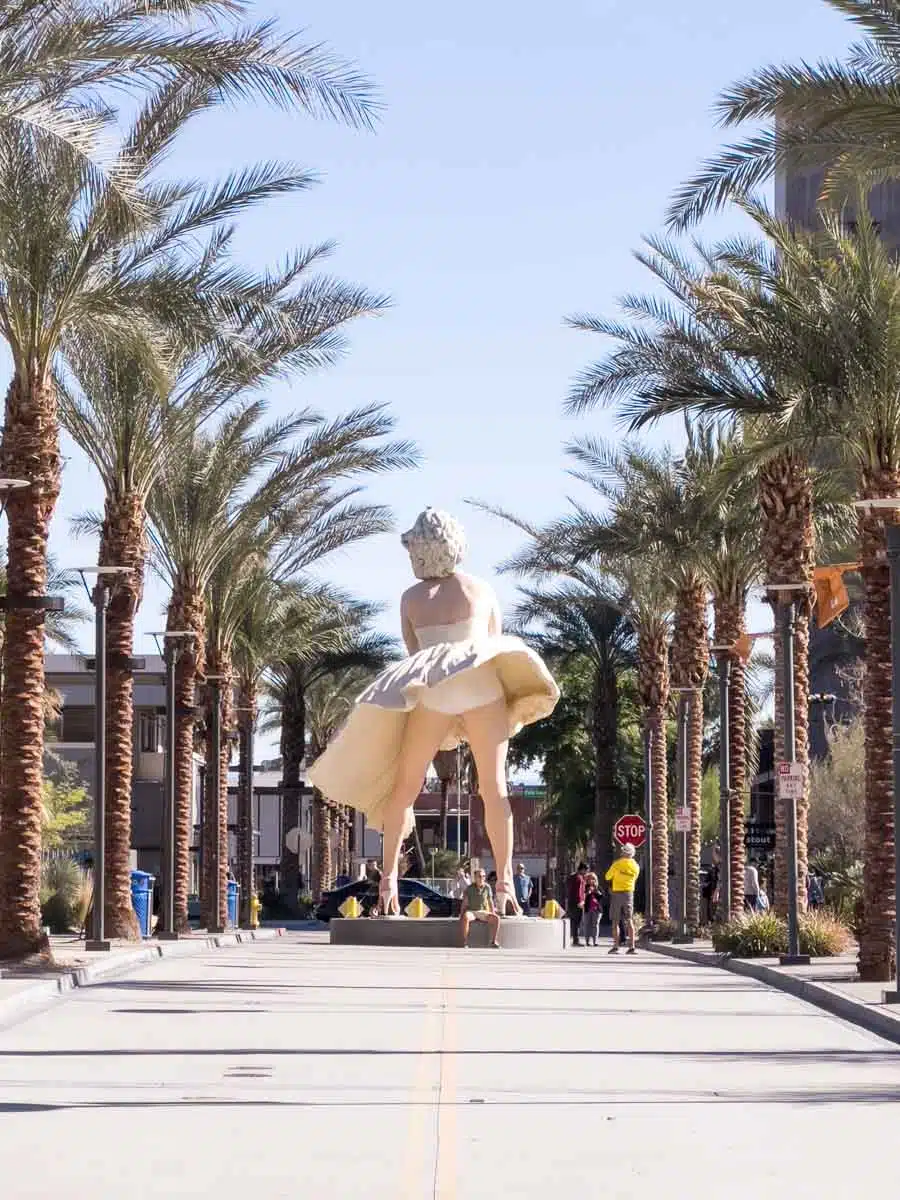 Golf, chilling at the spa, shopping at charming boutiques – Palm Springs is quite literally an oasis in the desert for girls' weekend trips.
There's really something for everyone in your group, with adventure and fine dining mingling perfectly with the Mid-Century Modern design, clear blue skies, and poolside splendour in SoCal.

Don't miss a chance to ride the gondolas on the Aerial Tramway and (of course) hit up Joshua Tree National Park, about an hour away.
How To Do It
Independently: Fly into Palm Springs International Airport (PSP) or drive 2 hours from Los Angeles.
On a Tour: What better way to see greater Palm Springs and Joshua Tree than on a guided tour in a Hummer
Spa Holiday in Sri Lanka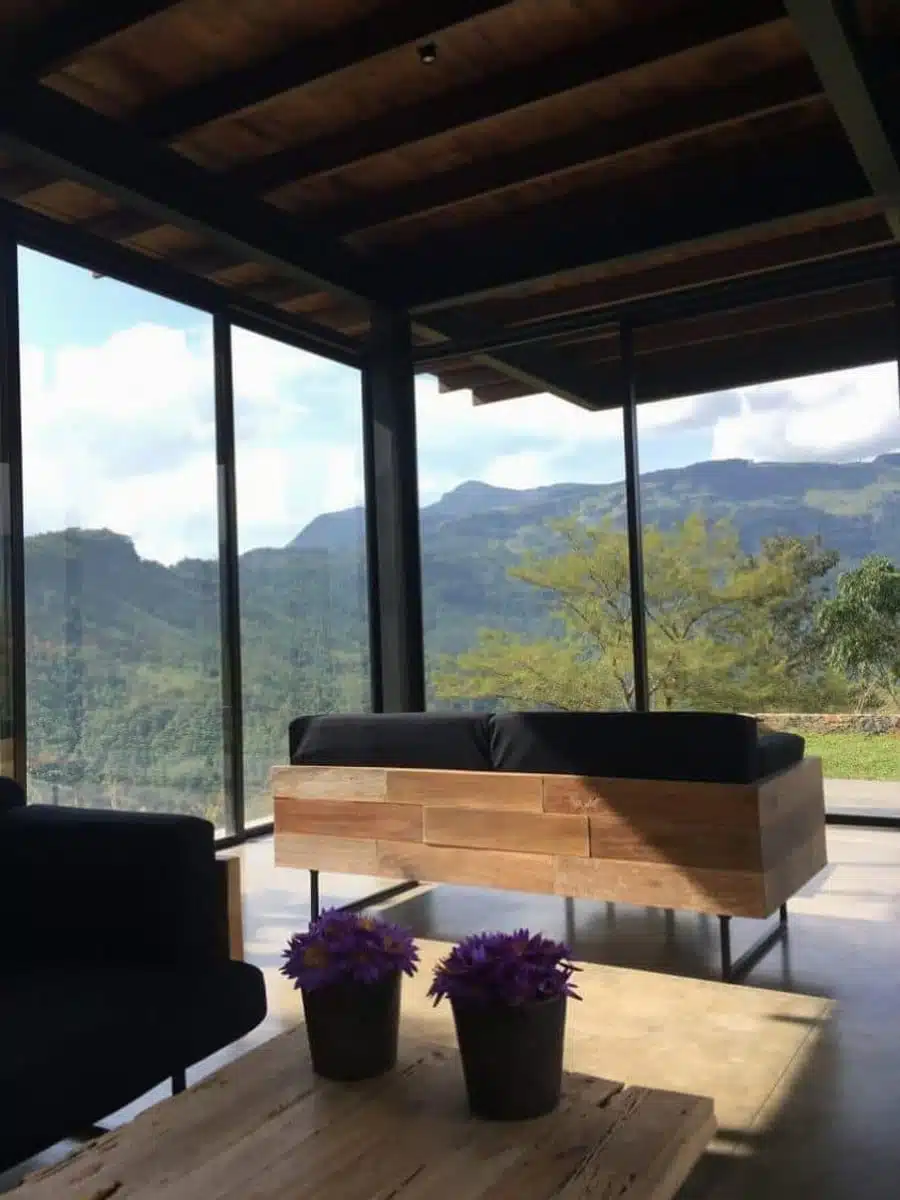 Sri Lanka has a reputation for health and wellness tourism, with practices like Ayurvedic medicine dating back thousands of years. This makes it a great place to get your mind right on a relaxing girls' trip.
Staying in Colombo will give you and the ladies access to many of the best spas on the island, but Santani Wellness, up in the mountains of Kandy, is my favourite.

Get lost in the tranquil setting and Kandyan-style architecture before ​​enjoying a weekend of yoga, Ayurvedic massage, and complete relaxation from your private chalet.
How To Do It
Independently: Land at Bandaranaike International Airport (CMB) near Columbo and hire a taxi or private transfer (or a short flight to Kandy) from there.
On a Tour: Add this private safari tour in Yala National Park for some excitement between spa dates.
Hiking Trip to Sedona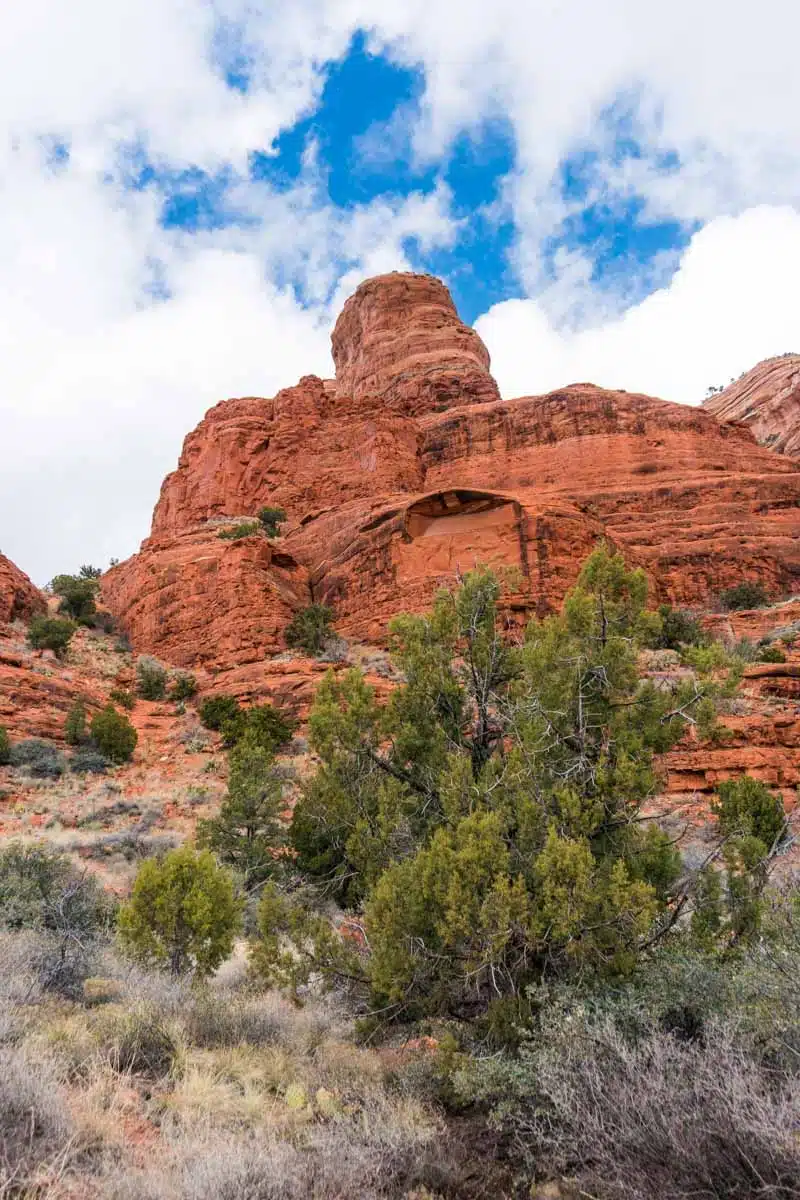 Sedona wears a few hats, but perhaps most famously as a spiritual destination dating back centuries. Walk through the cacti-studded red rocks or pass by one of the many vortexes in the Coconino National Forest (no, really), and you can't help but feel a bit drawn into the magic.
But whether you want to get deep with your feelings or just burn off the delicious food you'll find everywhere, Sedona is one of the best girls' trip destinations for hiking.
Read about the top things to do in Sedona here, or hike the Devil's Bridge, Subway Cave, and Bell Rock trails for 3 of my favourites.
How To Do It
Independently: Fly into Flagstaff or Phoenix and drive from there.
On a Tour: Take a guided hiking tour to learn more about the enchanting landscape from a local.
Stargazing in the Atacama Desert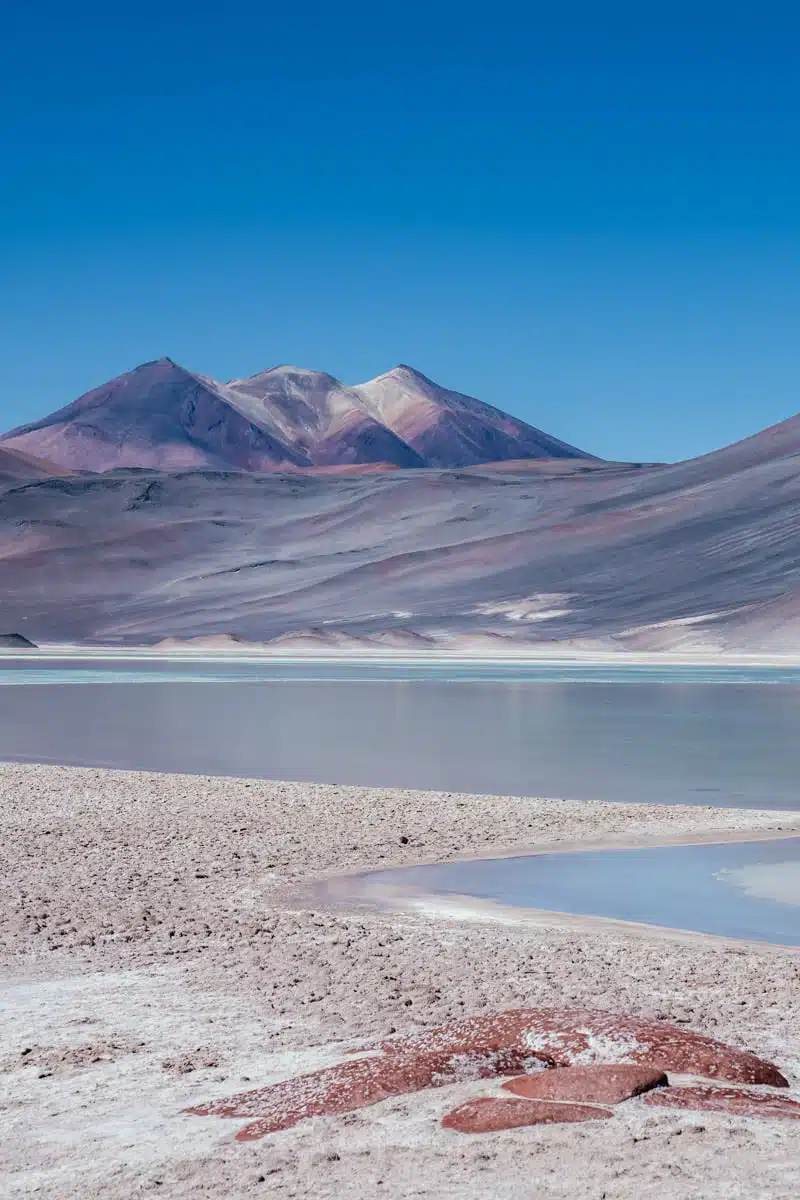 If you and your best gal pals want to discuss your future plans while taking in the enormity of it all, the Atacama Desert is one of the best places for girls' trips.
Located in Northern Chile, the driest desert in the world is also home to the best stargazing you'll find anywhere in the world.

The last time I was there, I was floored by the stars, planets, and famed Southern Cross that light up the pitch-black desert skies over 300 nights a year.
How To Do It
Independently: Visit from April to September (around the new moon) for the clearest views. Fly into San Pedro de Atacama and hit up public observatories, or hire a camper van.
On a Tour: Check out this guided tour from San Pedro de Atacama.
Stay
I stayed at Nayara Alto Atacama during my last trip – not only does it host daily excursions, but it also has its own in-house observatory.
Party in Miami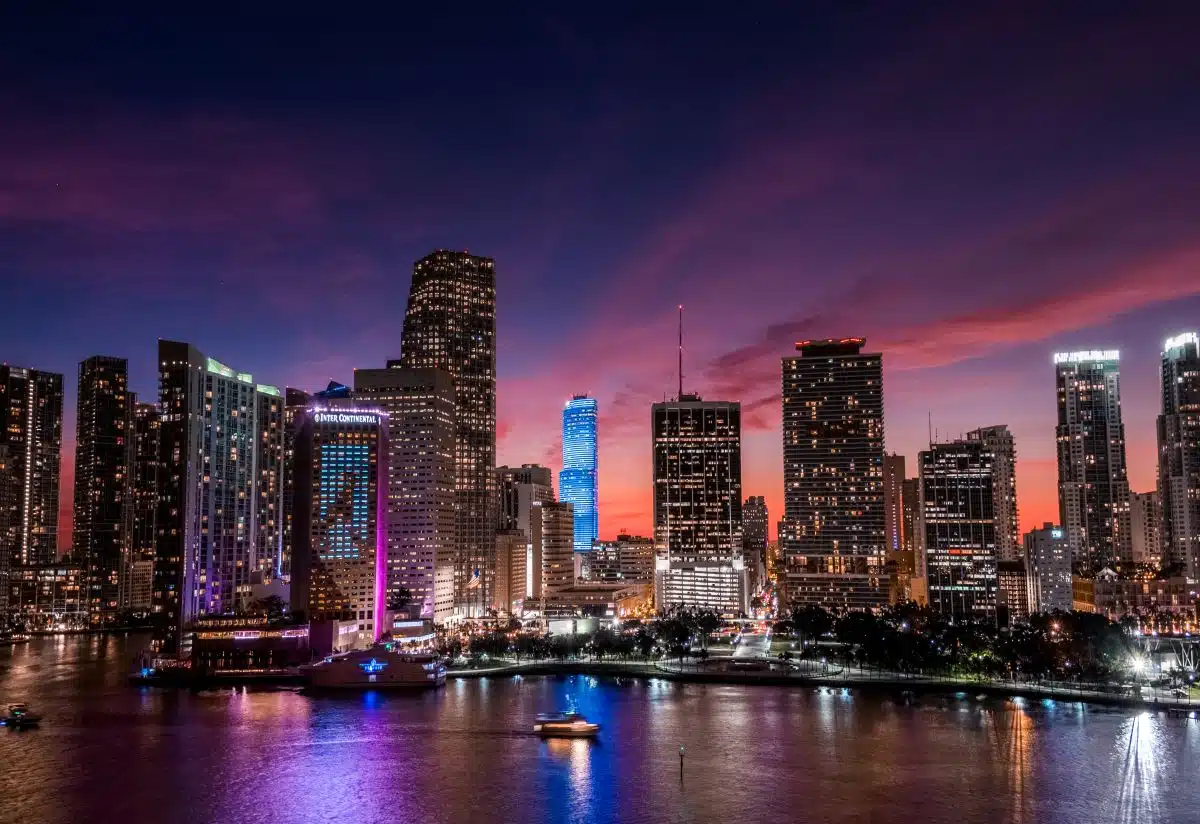 If you and your crew are looking for livelier places for a girls' trip, I have two words for you – South Beach.

I'm sure you've heard about the club scene, excellent restaurants in charming Art Deco spaces, and sandy beaches as far as the eye can see. It's all true.

Start your girls' trip in Miami by checking out the street art at Wynwood Walls before hitting up nightlife along Espanola Way for a more laid-back vibe that feels a bit grown up but still allows you to tap into your more youthful party side.
How To Do It
Independently: Lots of flights land at Miami International Airport (MIA) daily. From there, you can Uber or taxi to most hotels in about 20-30 minutes.
On a Tour: What's more Miami than a party on a private yacht? I think it's one of the best girlfriends' trip ideas around and the perfect jump-off for your trip to South Beach.
Reykjavik & The Golden Circle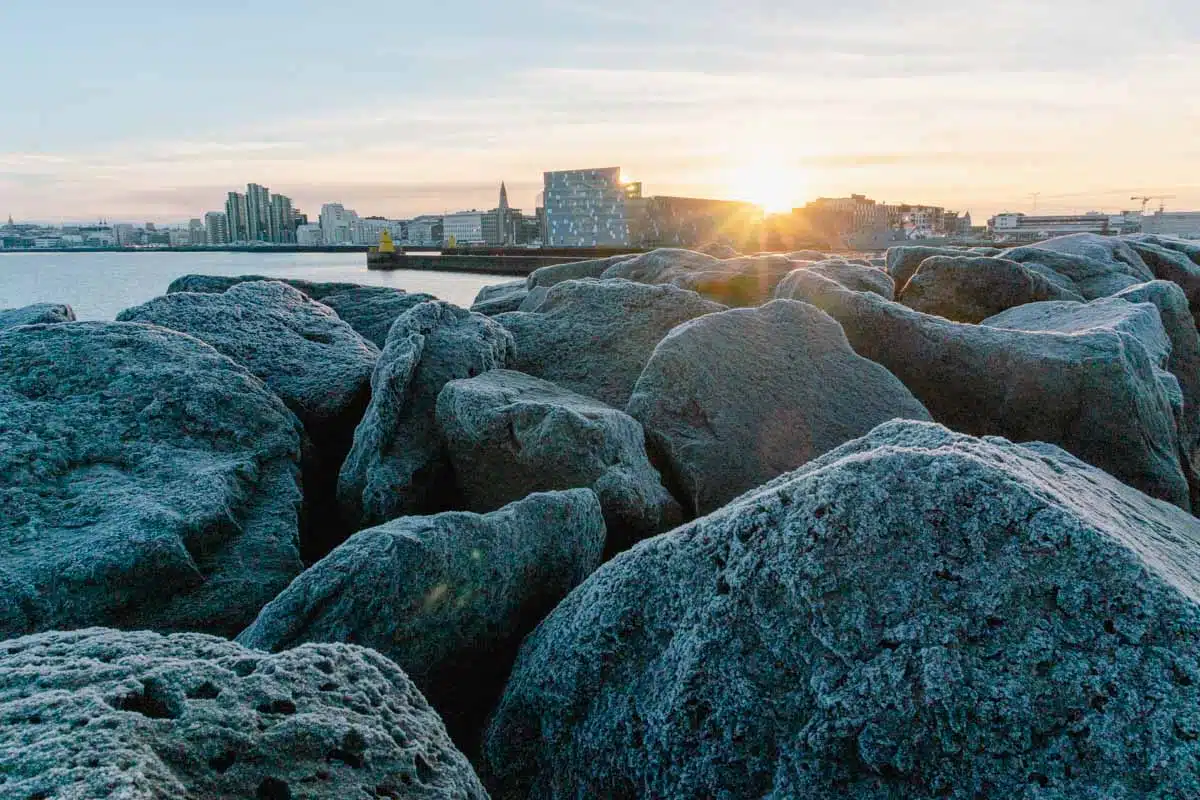 Iceland is the best place for a getaway if your ideas for a girls' trip include equal parts epic adventures and relaxing spa days.
The Golden Circle is a mesmerising scenic drive where you can take in the beauty of Gullfoss Waterfall, hike in Thingvellir National Park, and then soak in geothermal pools at Landmannalaugar or nearby Sky Lagoon.

Cap it off in the lively capital city of Reykjavik for world-class museums, restaurants, and nightlife.
How To Do It
Independently: Hire a car (or campervan) from Reykjavik to explore The Golden Circle and other areas around Iceland.
On a Tour: Join this guided tour if you and the gals would rather let someone else drive.
Sailing Around The Cyclades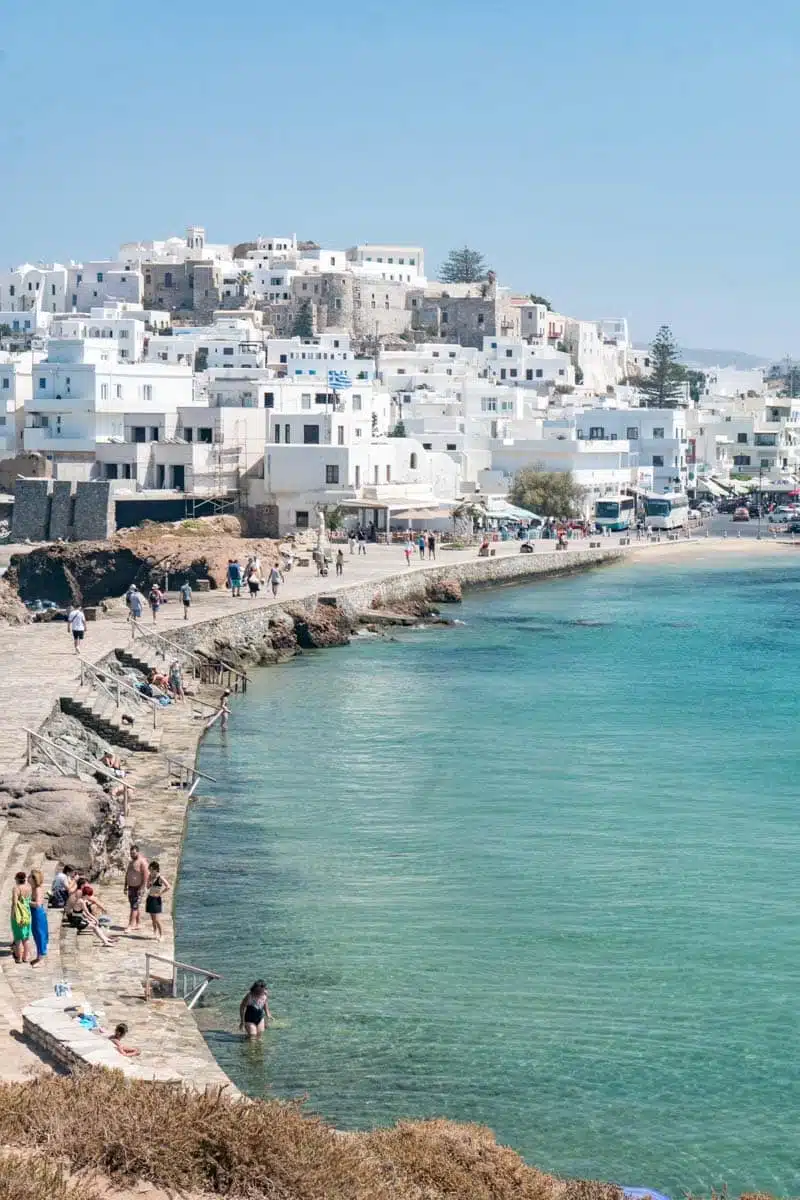 I'll head to Greece for just about any reason (you name it), but sailing around the Cyclades on a girls' getaway weekend is the stuff of legend.
This is a longer girls' trip itinerary, so plan for about a week, but visiting Milos, Paros, Santorini, and Mykonos with your favourite ladies is next-level fun.
How To Do It
Independently: You can fly into Athens and ferry to the most popular Cyclades in under 5 hours.
On a Tour: Hop aboard a full-day sailing tour around Naxos and Paros in the Cyclades.
Ski Trip to Zermatt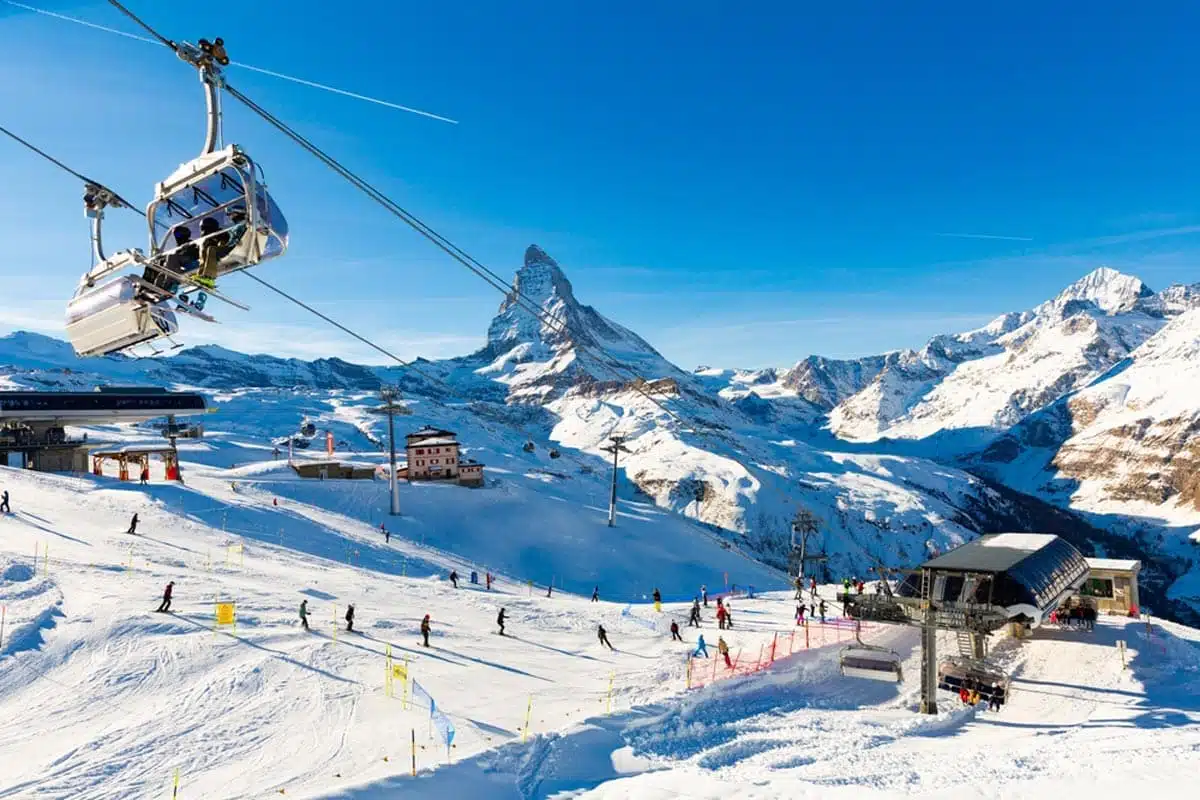 If you and your friends are asking where should I go for a girl trip to the ski slopes, I have two words for you: Swiss Alps.
Zermatt offers some of the best skiing and snowboarding in Europe. It's a perfect location for your friends, no matter their experience, as there are trails for just about anyone.
How To Do It
Independently: Take a train to the iconic ski village of Zermatt from Zurich
On a Tour: Ride a historic railway up to Gornergrat for the best views of Matterhorn.
Nightlife in Tulum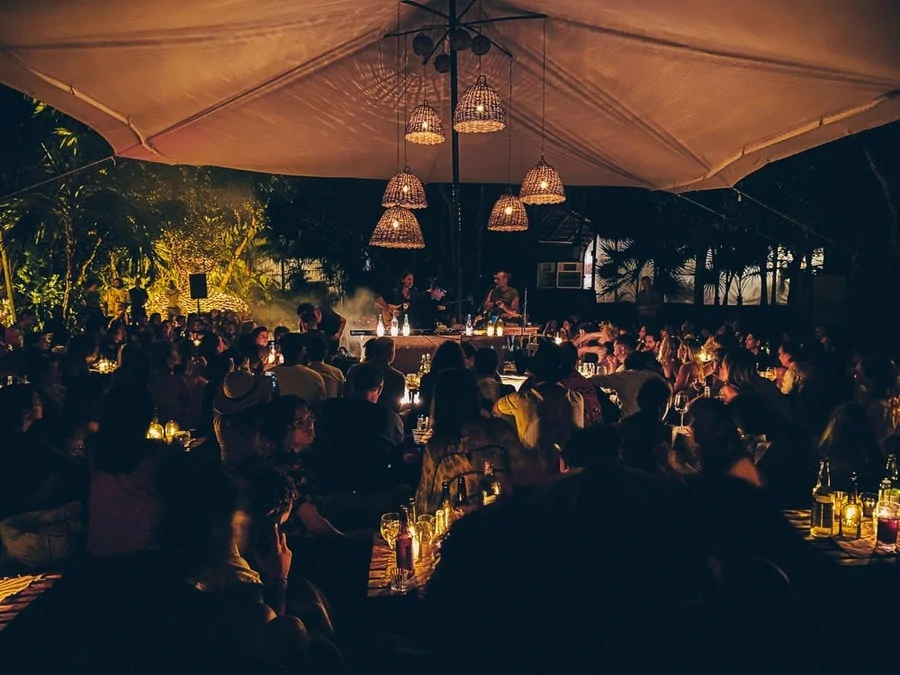 Tulum is a perfect location for some of the best girls' trip ideas. Explore ancient ruins (and a hidden beach below), eat all the delicious tacos you can dream of, and party til the sun comes up without ever leaving the city.
Nightlife in Tulum is notoriously lively, so hit up the bars in the Beach Zone and downtown as much as possible. You may get lucky and come across some of the best EDM DJs in the world on any given night.
How To Do It
Independently: Fly into Cancun and drive about 2 hours to the Hotel Zone.
On a Tour: Check out cenotes and Mayan ruins on a guided tour before you change into your heels.
Las Vegas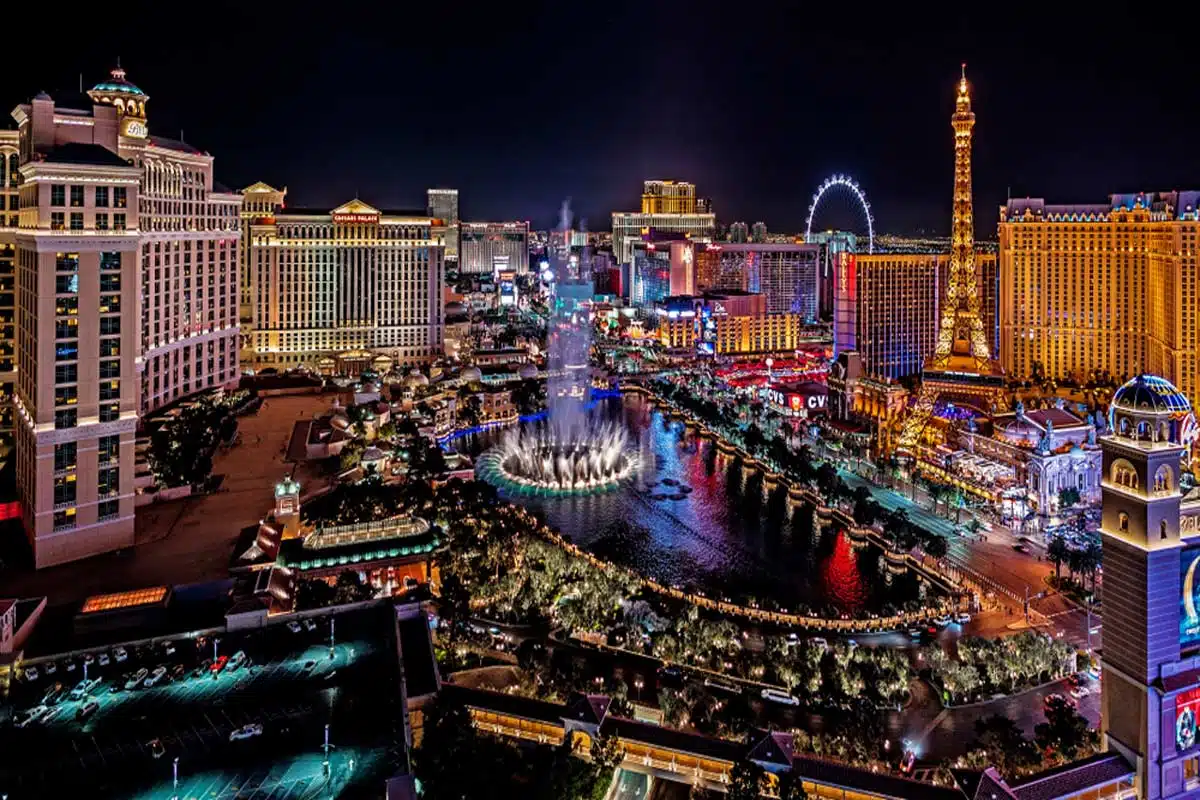 If you're looking for the best girls' trips in the US, undoubtedly, Las Vegas has entered your mind. While it may seem a bit cliche, I assure you that a girls' getaway in Sin City is more fun than you think.
The Strip is perfect if you don't mind embracing your inner tourist and spending some extra cash.

But if you want something a bit more lowkey (albeit by Vegas' standards), head Downtown for the casinos and hotels on Fremont Street or charming cafes and restaurants in the Arts District.
How To Do It
Independently: You can get around most of Las Vegas' best nightlife and things to do on foot or via Uber.
On a Tour: Check out The Strip from a whole new angle on this guided helicopter tour.
Canadian Rocky Mountain Parks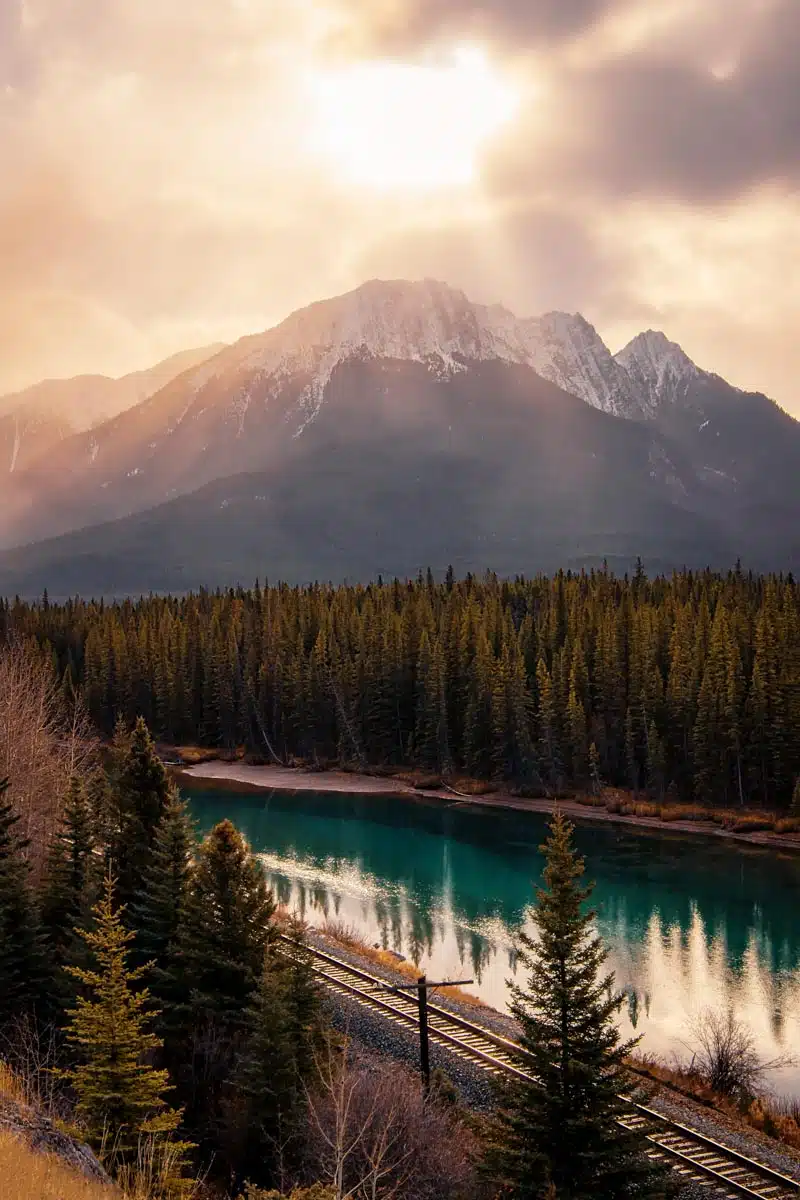 Looking for where to go on a girls' trip in Canada? Head Northwest with the gals for one of the most photogenic weekends you'll ever have.

Banff, Lake Louise, and Jasper make for one of the most epic road trips, where you'll see glacial lakes and pine-lined mountain tops as far as the eye can see.
How To Do It
Independently: Fly into Calgary, and drive to Jasper. Then, take in the scenic glaciers and waterfalls along the famous Icefields Parkway to Lake Louise and Banff.
On a Tour: Take this epic day trip from Banff with your besties.
Food and Wine in Tuscany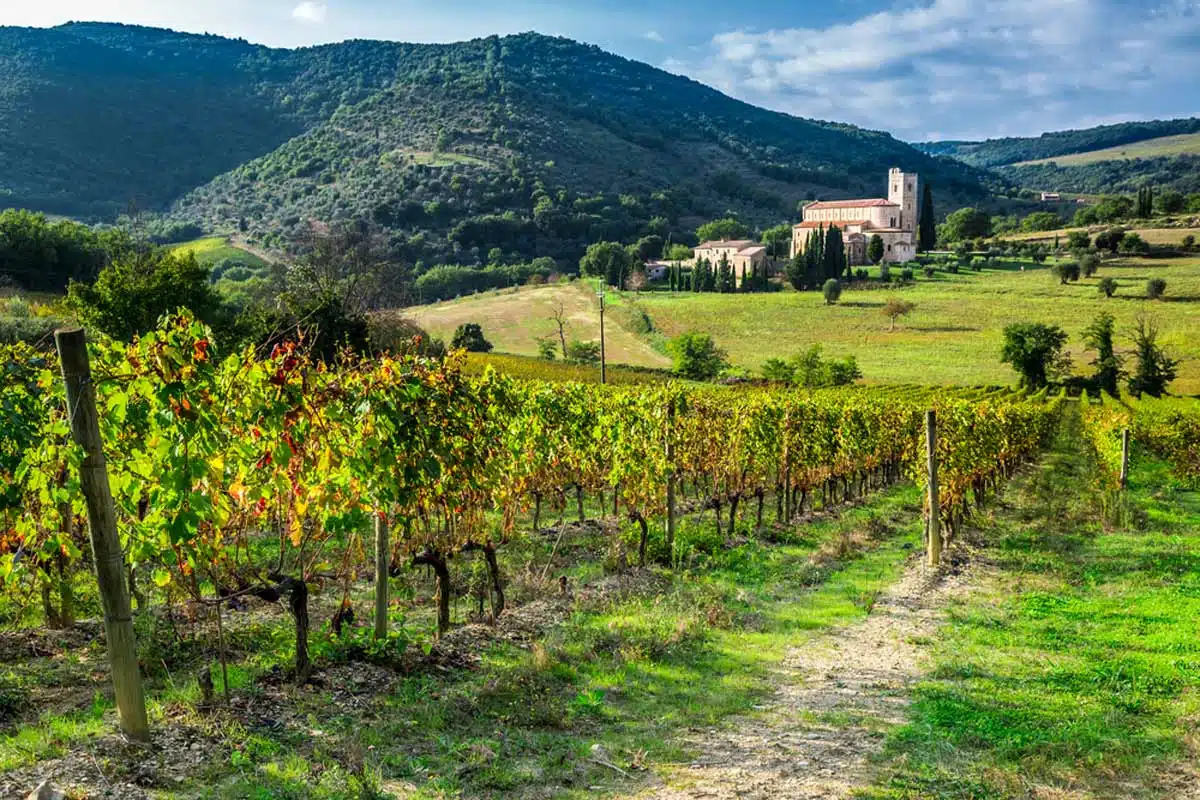 I can't think of anything better than a wine-tasting trip in Italy with my best friends. San Gimignano is a great choice because of its incredible mediaeval towers that overlook the gorgeous countryside below.

Visit Vernaccia di San Gimignano Wine Experience La Rocca for the ultimate wine tasting, where you can book a one or two-hour tasting.
How To Do It
Independently: Drive to Tuscany from Florence, where you can rent an Airbnb or hire a driver to San Gimignano.
On a Tour: Take a guided tour from Florence to sample delicious food and wine in Tuscany.
Rooftop Bars in Lisbon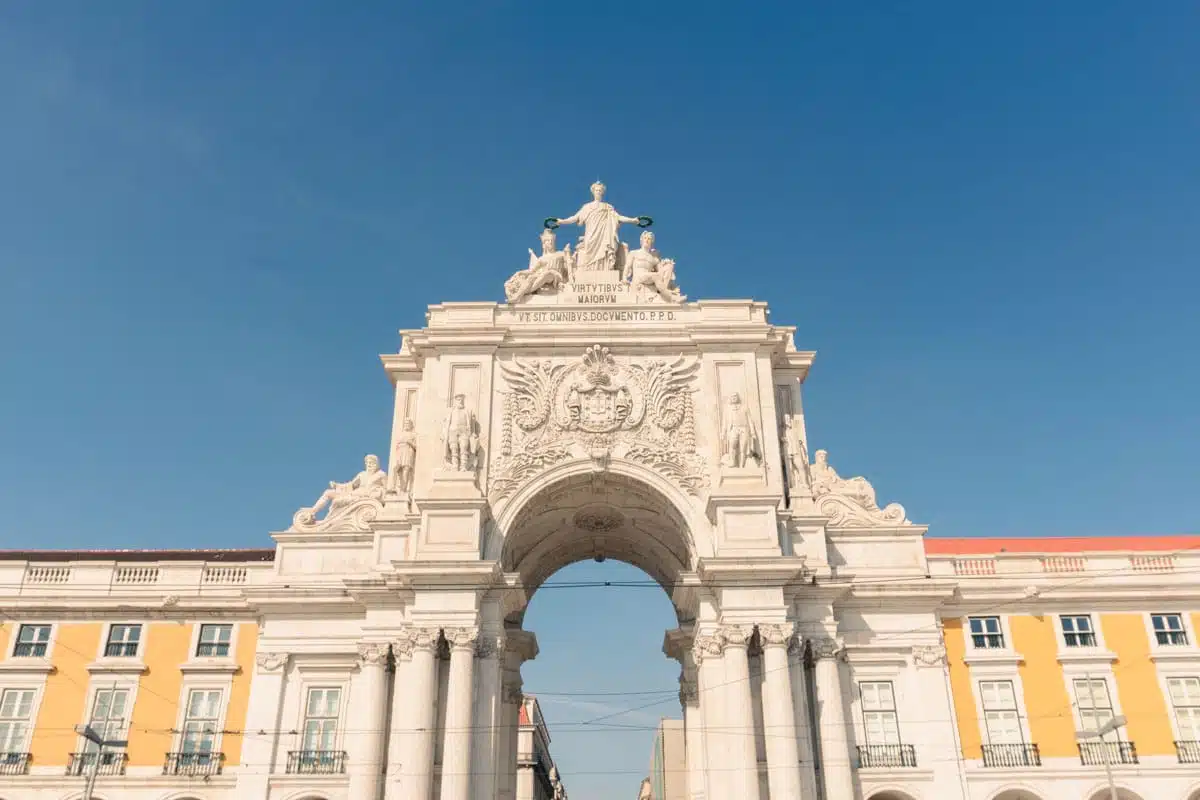 Lisbon is one of my favourite cities to visit, so it's a natural fit for a girls' weekend getaway. One reason I love this vibrant town in Southern Portugal is the rooftop bar scene.
It's a super walkable city (if you're good with hills), so a pub crawl to places like Topo Chiado and UpScale at Epic Sana Lisboa Hotel on foot or via cable car has all the makings of a great girls' trip weekend.
How To Do It
Independently: Fly into Lisbon and Uber to your hotel or Airbnb before exploring the city's rooftop bars on foot.
On a Tour: Take in the best views from the Tagus River on this party boat cruise.
Practical Tips for Exploring the Best Girls' Weekend Trips
Always hydrate and fill up on local cuisine before going out. Girls' weekend trips tend to be a little livelier than when travelling solo or with your partner.
Research and toss around ideas ahead of time to ensure you and your friends are picking a location you all agree on.
I like to include at least one guided tour on my girls' weekend itinerary. Having some structure can rally even your most hungover friends to get back out and keep the adventures going.
Group packing lists can save you time, money, and the embarrassment of forgetting essential items. Using apps like PackPoint and sharing your list with friends can also free up some space in your suitcase or Airbnb.
Girls Trip Locations: Map
Need More Girls Getaway Ideas? Read These
Love This? Save and Share on Pinterest