Looking for the best skiing resorts in Europe? Whether you're a seasoned pro or have yet to perfect your technique, these spots will have you hitting the snow (and indulging in a little apres ski) in no time.
If you ask me, a ski resort in Europe needs three things: excellent slopes, ideal weather conditions, and an epic apres ski sitch. Oh, and world-class cuisine to keep you fuelled.
It's no secret that Europe is home to many outstanding winter destinations, but if you're looking specifically for ski resorts, you've come to the right place.
From beginner-friendly terrain to world-famous luxury ski spots, get ready to hit the slopes at one of these epic European ski resorts.
Best Ski Resorts in Europe
Zermatt, Switzerland
Best For Magnificent Scenery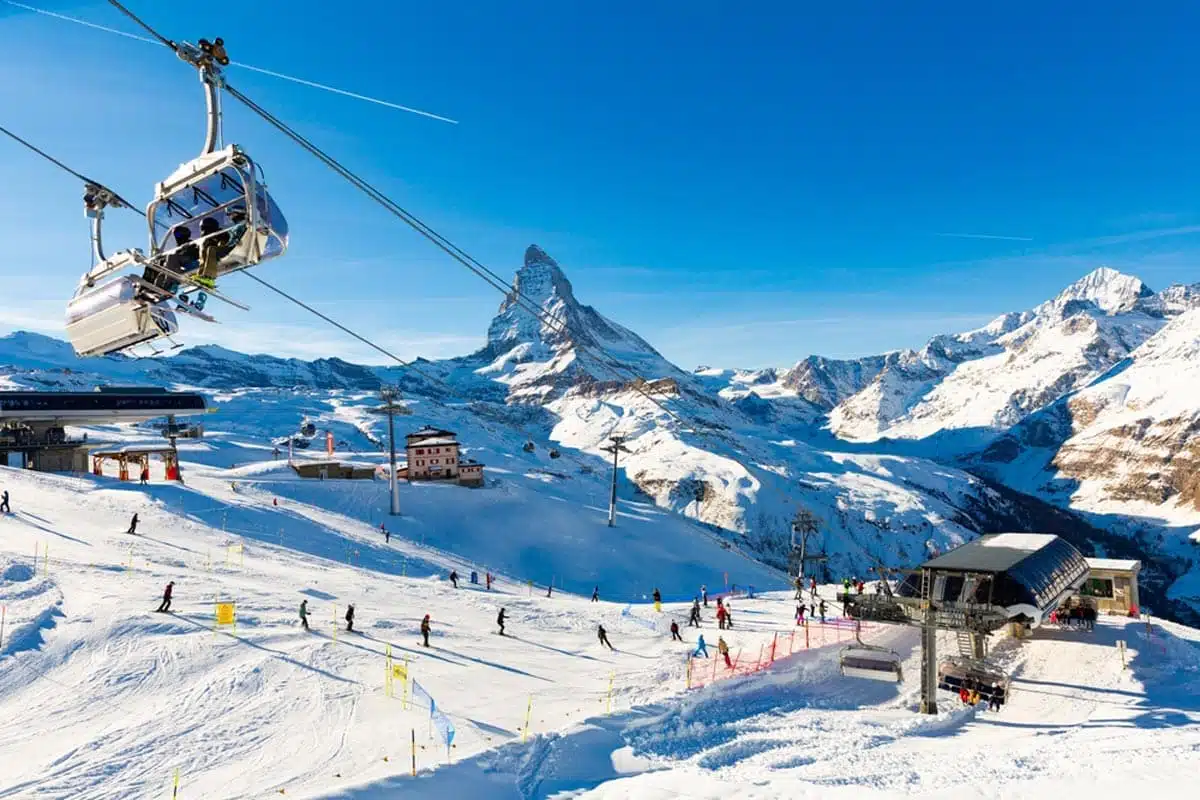 Zermatt is, without a doubt, one of the most iconic European ski resorts.
With four enormous ski areas and 223 miles of lines, it's no wonder. Long runs are popular in Zermatt—some over 10,000 feet above sea level.
But don't worry if your ski skills are lacking. Wolli's Park offers gentler terrain with the same breathtaking vistas for novice skiers. Skiers with experience can hit two nations in one day by crossing Theodul Pass and descending into the Italian route network.
Better yet, you can reach Zermatt by the immensely picturesque Gornergrat railway, travelling on horseback – so you can admire picturesque views before you've even stepped foot ski on the slope.
Suggested Stay: Backstage Boutique SPA Hotel
Lech, Austria
Best For Luxury Skiing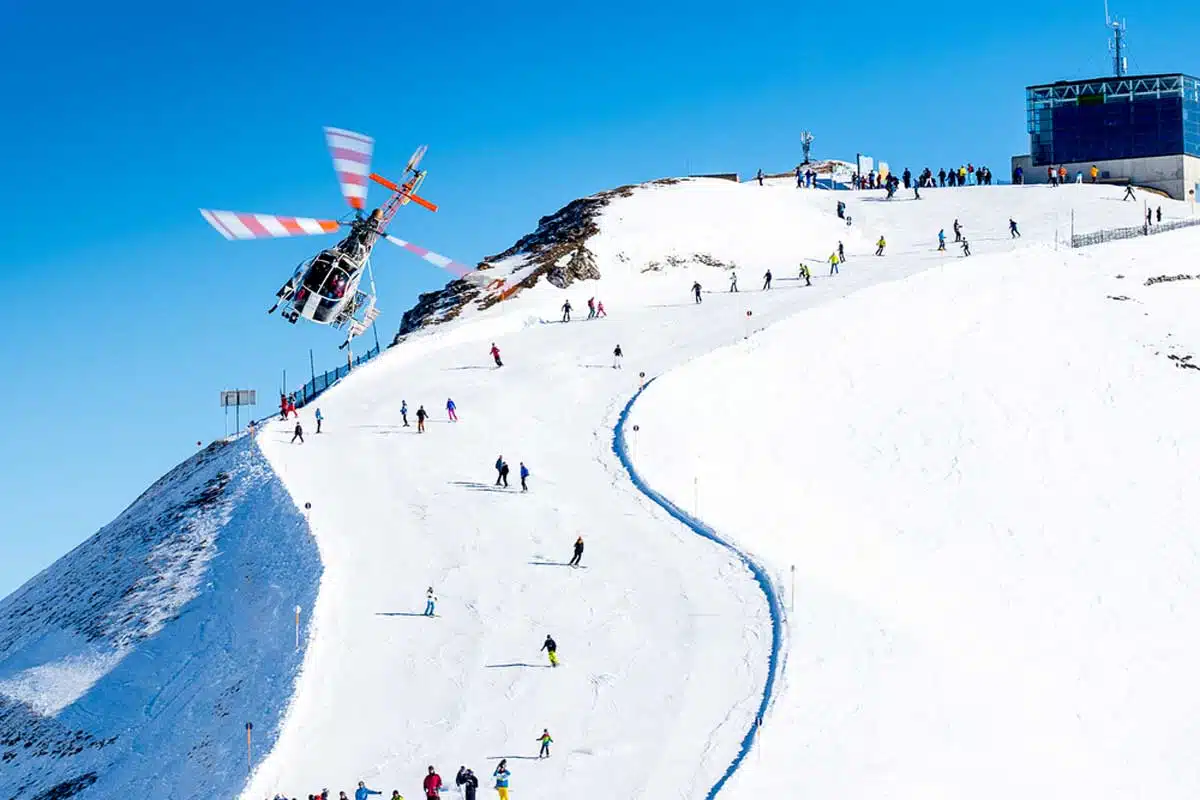 Quietly delightful, Lech has retained its true alpine character and kept the glitz and glam away despite attracting a number of high-profile visitors. Lech has even been the resort of choice for various members of the Royal family, including the late Princess Diana.
Lech's superb snowfall and the renowned White Ring, a 14-mile circuit that connects Lech, Zürs, Zug, and Oberlech, are famous attractions that make this European ski resort one of the best in the world (and my fave, in case you were wondering).
Intermediate skiers and families alike will be able to cut its broad, snow-covered slopes, before heading to one of the many quiet cafés and old timber chalets painted in Austria's distinctive Alpine colours.
If you're looking for a quaint, old-fashioned, but luxurious experience, then Lech is the place to be.
Suggested Stay: Hotel Arlberg Lech
Gjeravica, Kosovo
Best For Wild Trails and Untouched Areas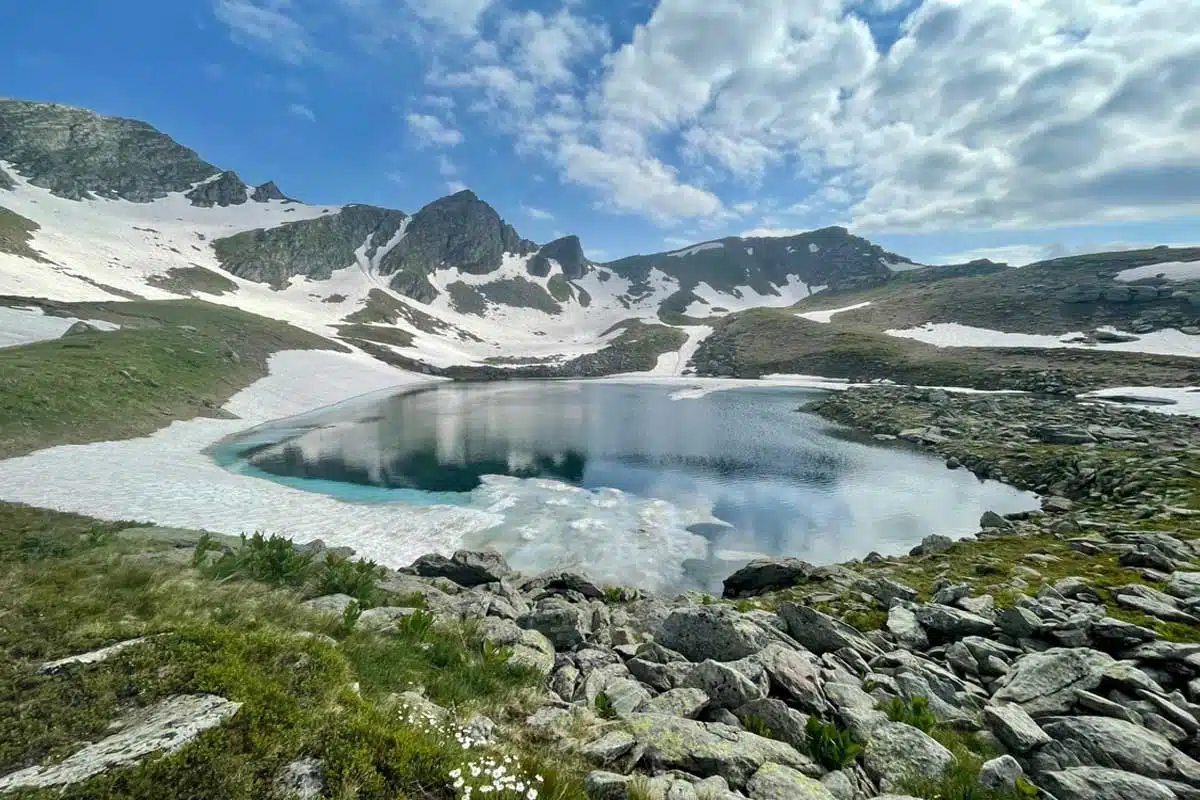 How does skiing in the Accursed Mountains' backcountry sound? Welcome to Prokletije, the Dinaric Alps.
There are great forest slopes, jagged couloirs, massive drops, and steep lines to ski every day. Better yet, the Dinaric Alps have ideal fresh powder conditions thanks to their proximity to the Adriatic Sea and their famed northern wind, the bora.
Consider going backcountry skiing amongst wolves, bears, lynx's, and plenty of other animals you wouldn't typically encounter on a Euro excursion. Only a snowcat vehicle can get you where you're going, but I can assure you that the extra journey is worthwhile.
Suggested Stay: Belle Resort
Trentino, Italy
Best For Incredible Valleys and Views of the Dolomite Mountains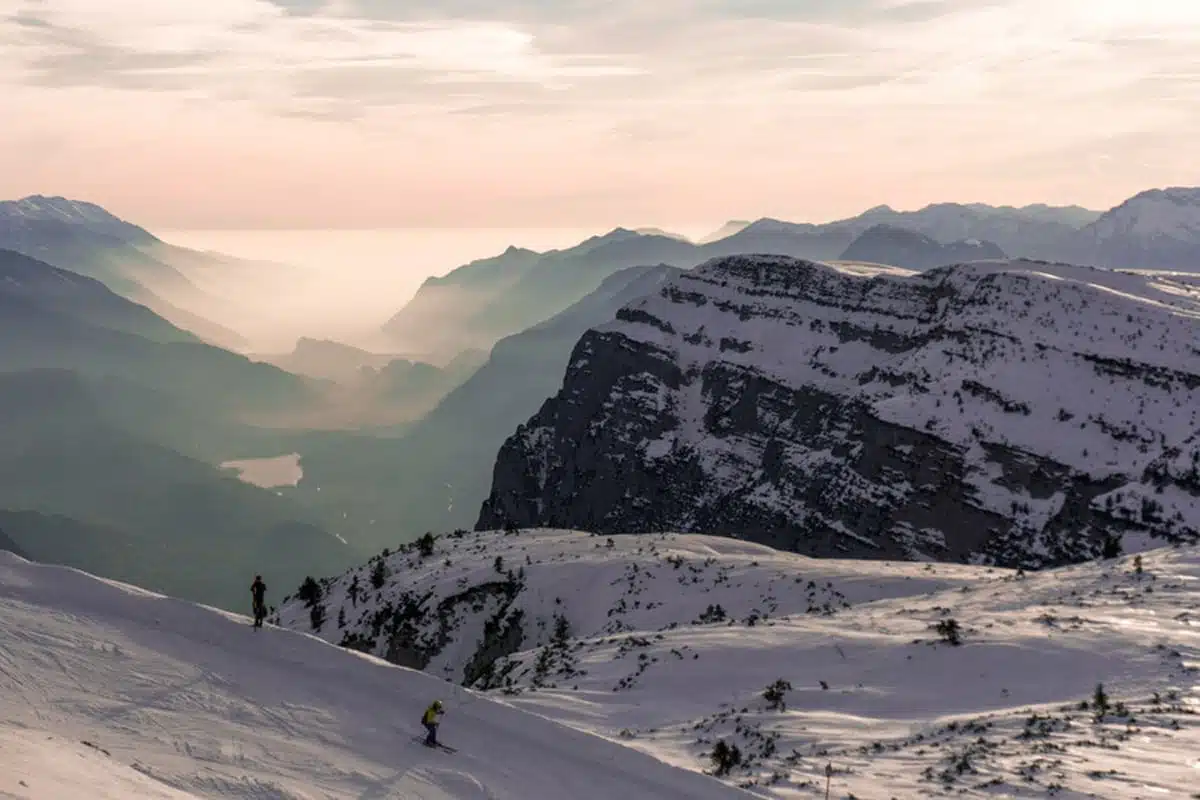 Trentino, in the north of Italy and surrounded by the Dolomite Mountains, boasts many skiing valleys. From Val Di Non, known for hamlets and delicious apples, to Monte Bondone, conveniently close to the city.
The Brentonico Highland, near to Trento, boasts some of the best skiing terrains. The area's top attraction is the ski resort at Polsa, San Valentino, and San Giacomo. There are three ski and baby camps, which are perfect for beginners or those a little bit nervous to take on the larger slopes.
Though, if it's thrills you're after, you can even go snowshoeing, snowboarding, and skiing at the magnificent Monte Baldo National Park.
Suggested Stay: Garni Aritz
Zugspitze, Germany
Best For Good Heights and Snow Sure Conditions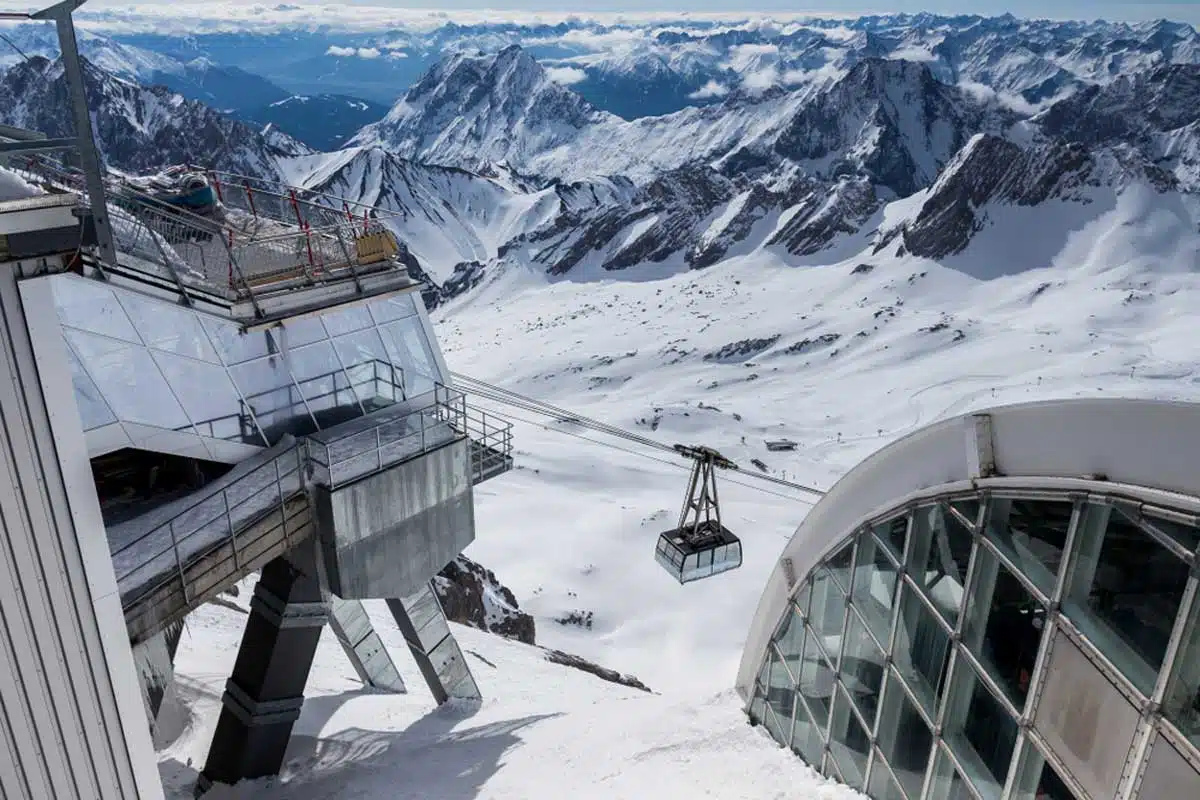 The Zugspitze, which rises to a height of 2,962 metres, is the tallest peak and one of the best landmarks in Germany. The picturesque Bavarian town of Garmisch-Partenkirchen, located at its base, adds to Zugspitze's appeal to skiers.
With 24 miles of routes in the Garmisch-Classic ski area, interconnected across three mountains (Hausberg, Kreuzeck, and Alpspitze), there are plenty of options for skiers of all skill levels.
This place was even used for the 1936 Winter Olympics and subsequent International Alpine Skiing Championships, so you know it's the real deal. You can even take ice dancing and speed skating lessons at the 1936 Winter Olympics Ice Stadium.
Suggested Stay: Hotel Garni Alpengruss
Cortina d'Ampezzo, Italy
Best For Quiet Trails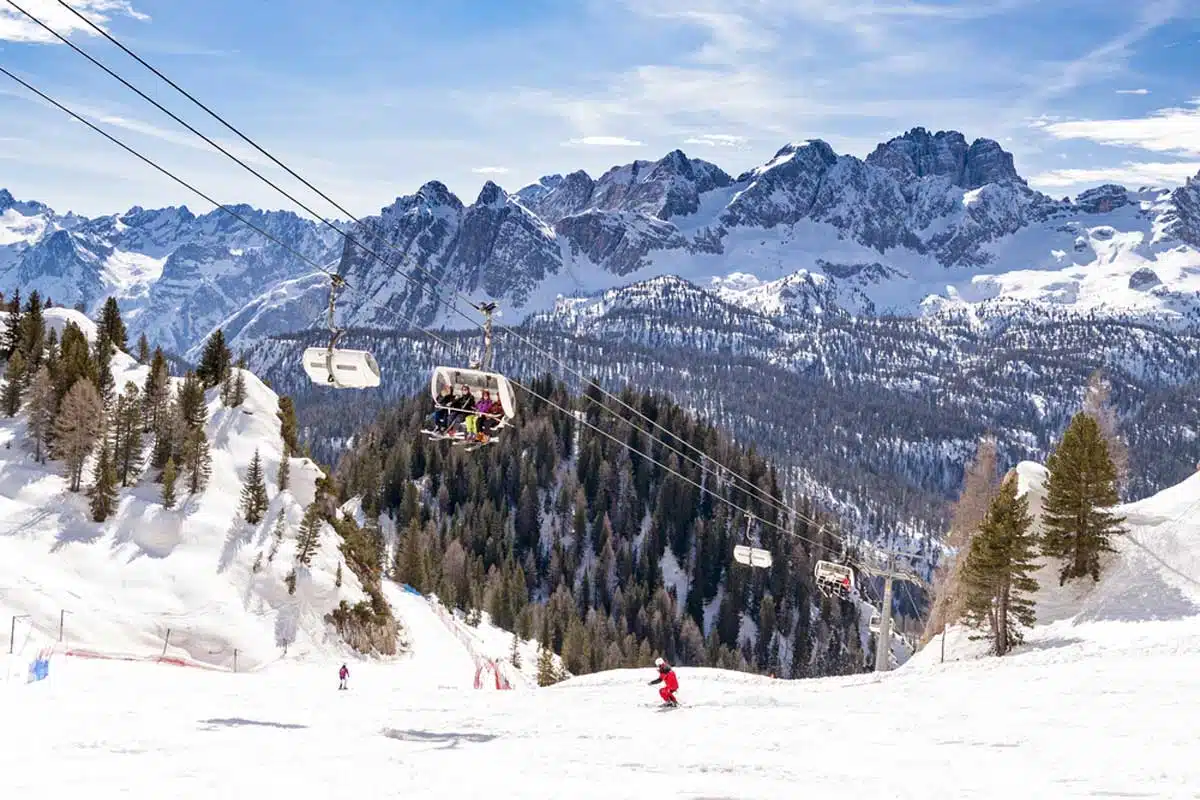 If breathtaking scenery is what you're after, Cortina D'Ampezzo is at the top of the list. Cortina, the "Queen of the Dolomites," is one of the best ski resorts in Europe.
Approximately half of the skiable terrain is intermediate, though there is plenty of snow for beginners, despite the area's Olympic-grade steeps and high-altitude snowfields.
An essential benefit of skiing at Cortina is the abundance of unoccupied slopes. Additionally, Cortina is a fantastic area for beginners to practise because there are fewer tourists to laugh at you as you fall flat on your butt – been there, done that.
Suggested Stay: Cristallo, a Luxury Collection Resort & Spa
Chamonix, France
Best For Off-Piste Skiing and Mont-Blanc Views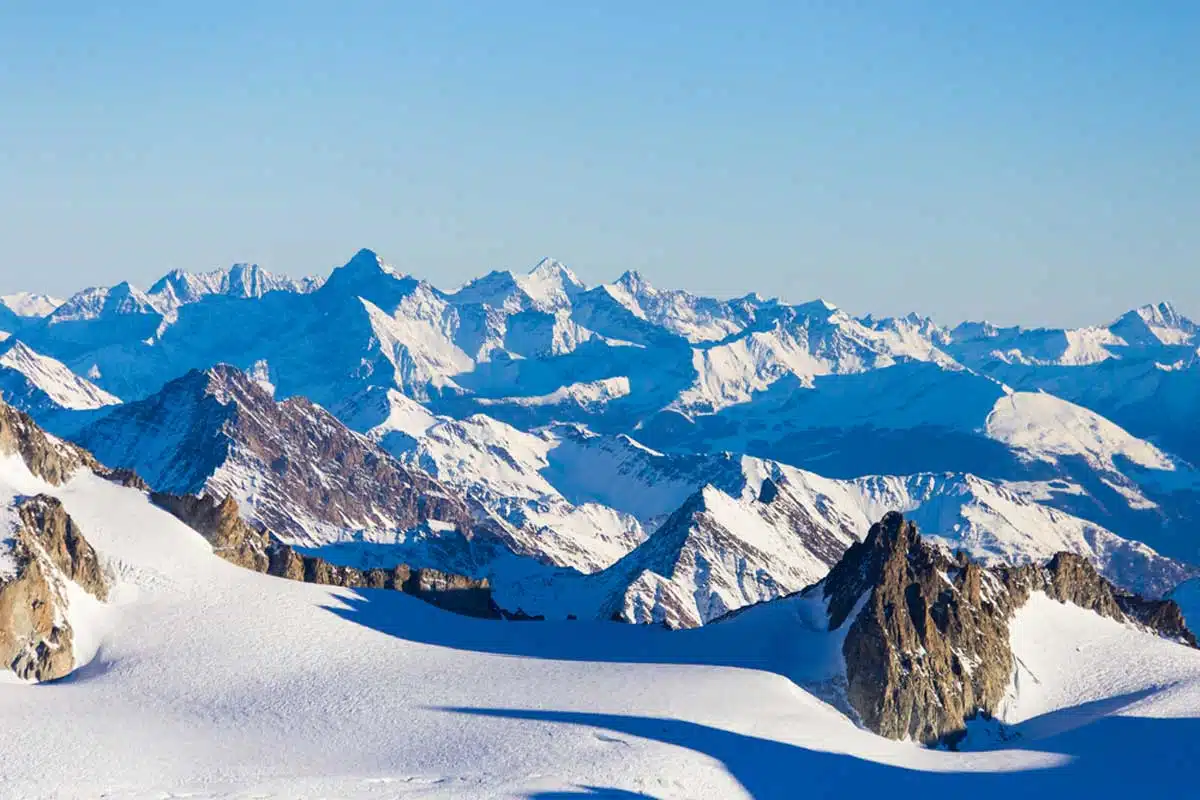 When it comes to European ski resorts, Chamonix in France is rather iconic.
For dedicated skiers, Chamonix should be at the top of their bucket list due to its vast backcountry and challenging terrain. It even hosted the very first Winter Olympics in 1924 – a pretty impressive accolade, I'll admit.
Chamonix sits atop the snow-capped Mont Blanc, which stands at 4,807 metres as the tallest peak in Europe. Better yet, it has some of the greatest and longest-lasting snow conditions in the Alps, thanks to the mountain's altitude and the glaciers surrounding Chamonix.
If thrills are what you seek, one of Chamonix's six ski regions, Grands Montets, offers slopes with the largest height disparity in the world – get ready to experience tummy-rolling drops.
Suggested Stay: Le Hameau Albert 1er
Soldeu, Andorra
Best For Fair-Weather Skiers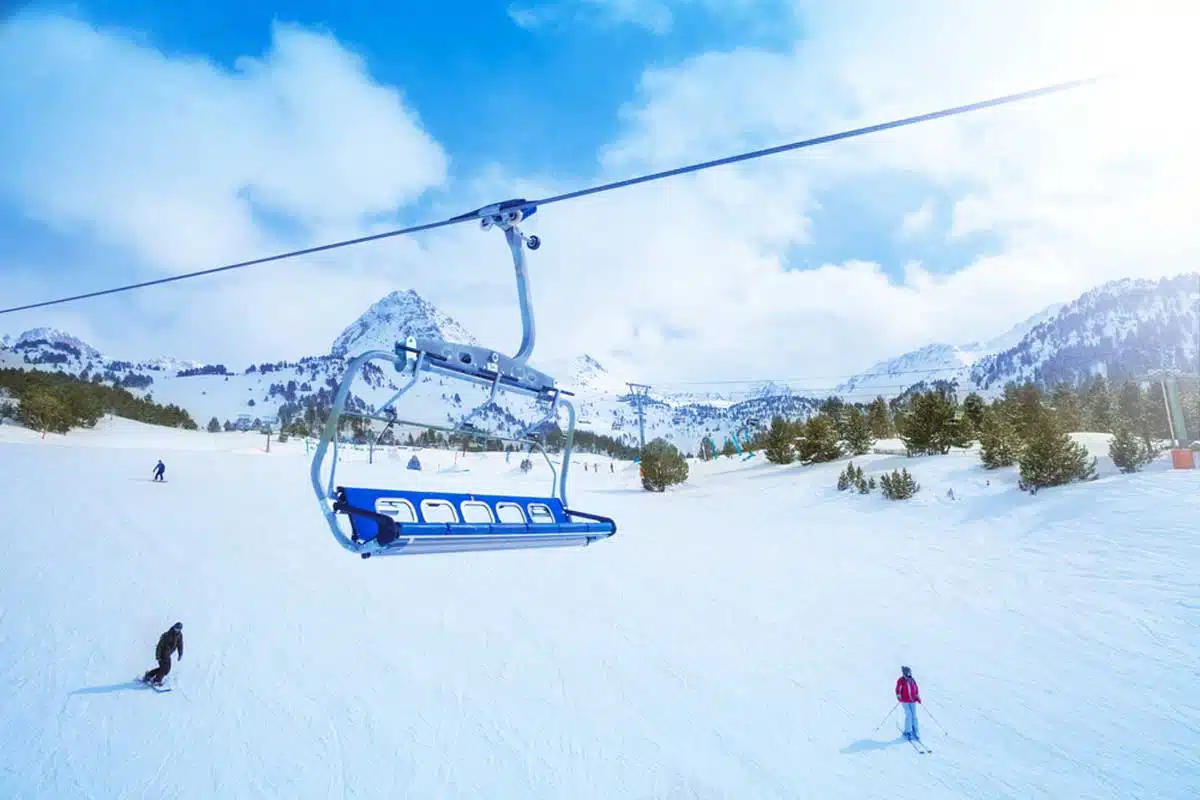 Andorra, which boasts 300 days of sunlight annually, is the holy land of fair-weather skiers. The Grandvalira ski area, historically including the settlements and ski areas of Ordino Arcalis, El Tarter, and Pas de la Casa, is accessible from Soldeu.
One of the new main developments in the area is the addition of Vallnord-Pal Arinsal, Andorra's third ski resort, to Grandvalira Resorts. This will eventually result in a national ski pass with 116 miles of slopes, pretty impressive if you ask me.
With the addition of Pal Arinsal, the number of attractive, fast-cruising pistes, beginner-friendly nursery slopes and blue lines, sun-drenched terrain parks, and interesting villages to explore have increased significantly.
Suggested Stay: Hotel Galanthus & Spa
Courmayeur, Italy
Best For Sun-Kissed Alpine Skiing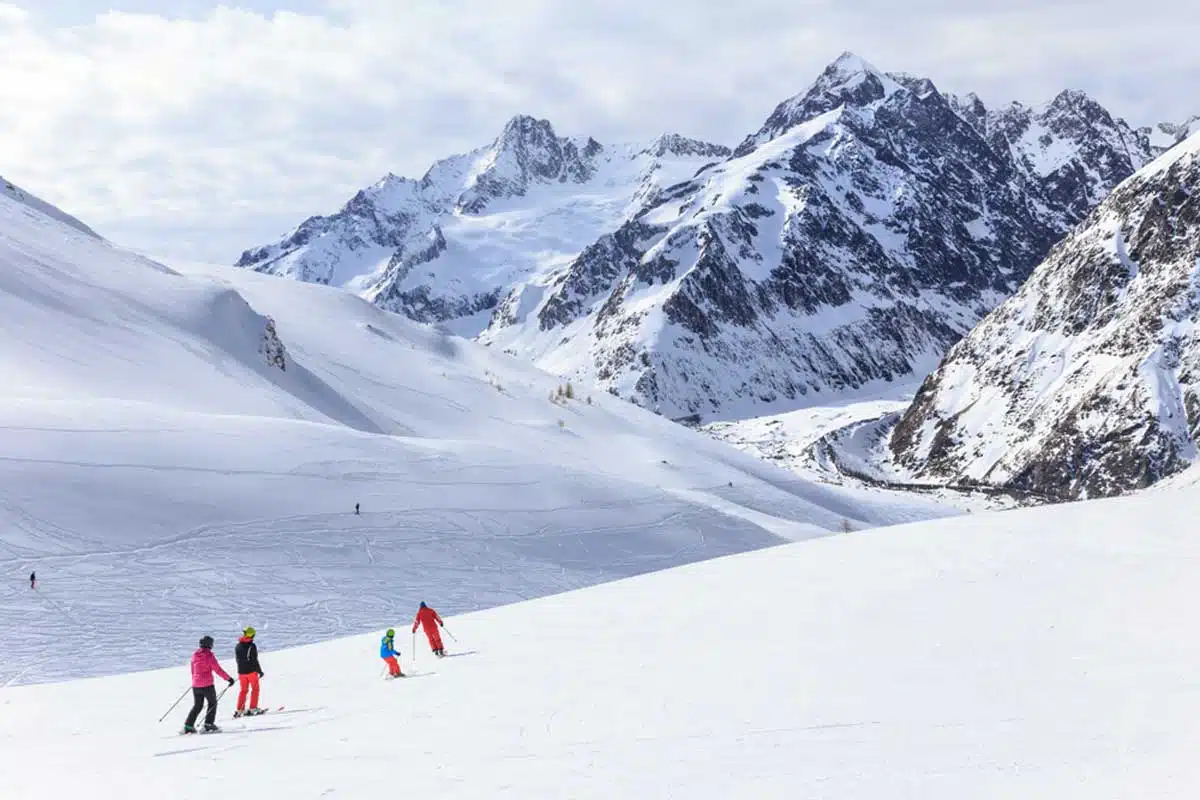 Courmayeur combines the difficulties of terrain best suited to intermediates and experts with the splendour of the most opulent Swiss and French ski resorts.
Skiers can test their skills on 11+ miles of breathtaking off-piste slopes, including the Vallée Blanche glacial run in Chamonix, by taking the Skyway Monte Bianco cable car across the Italian-French border.
Although there are beginner-friendly slopes in the nearby town of Dolonne, experienced skiers are better suited to this area. However, cross-country skiers will adore the 12-mile network of routes starting at Val Ferret, near Courmayeur.
Suggested Stay: Auberge De La Maison
Sierra Nevada, Spain
Best For Skiers Who Also Want to go to The Beach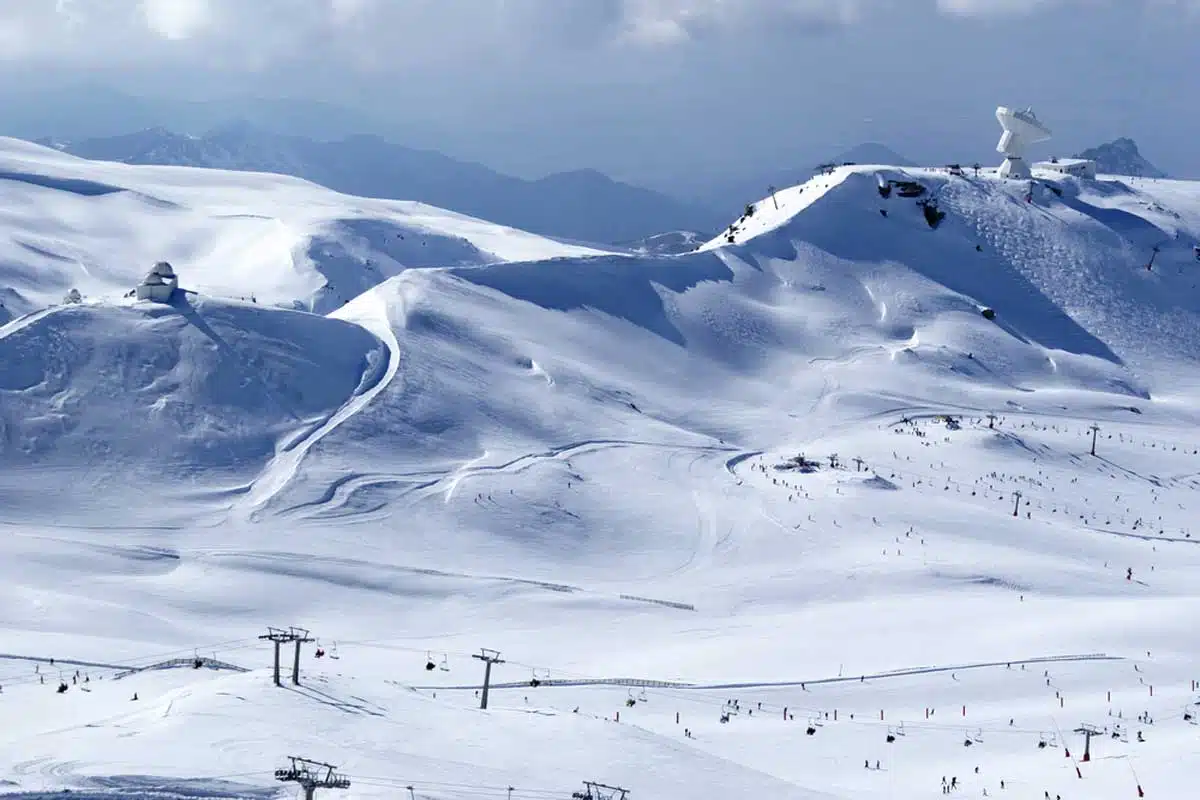 Did you know you can go skiing in Spain? Yes, you heard me right.
The Province of Granada, in Spain's Andalusia region, is home to the ski resort Sierra Nevada – Pradollano. Despite its southern location, the terrain is all high alpine at 2,100 m elevation, guaranteeing ideal snow conditions.
The skiing in the Sierra Nevada is a complete surprise. In addition to being Spain's highest ski resort, Sierra Nevada is also where snow skiing and a trip to the beach on the same day are most likely to happen. I can't think of a better way to warm up.
On 1,200m of skiable vertical, the 110km of defined trails at the resort primarily consist of beginner and intermediate terrain. Though, anyone willing to explore can find freeride terrain in many places nearby.
Suggested Stay: El Lodge, Ski & Spa
Courchevel 1850, France
Best For Foodies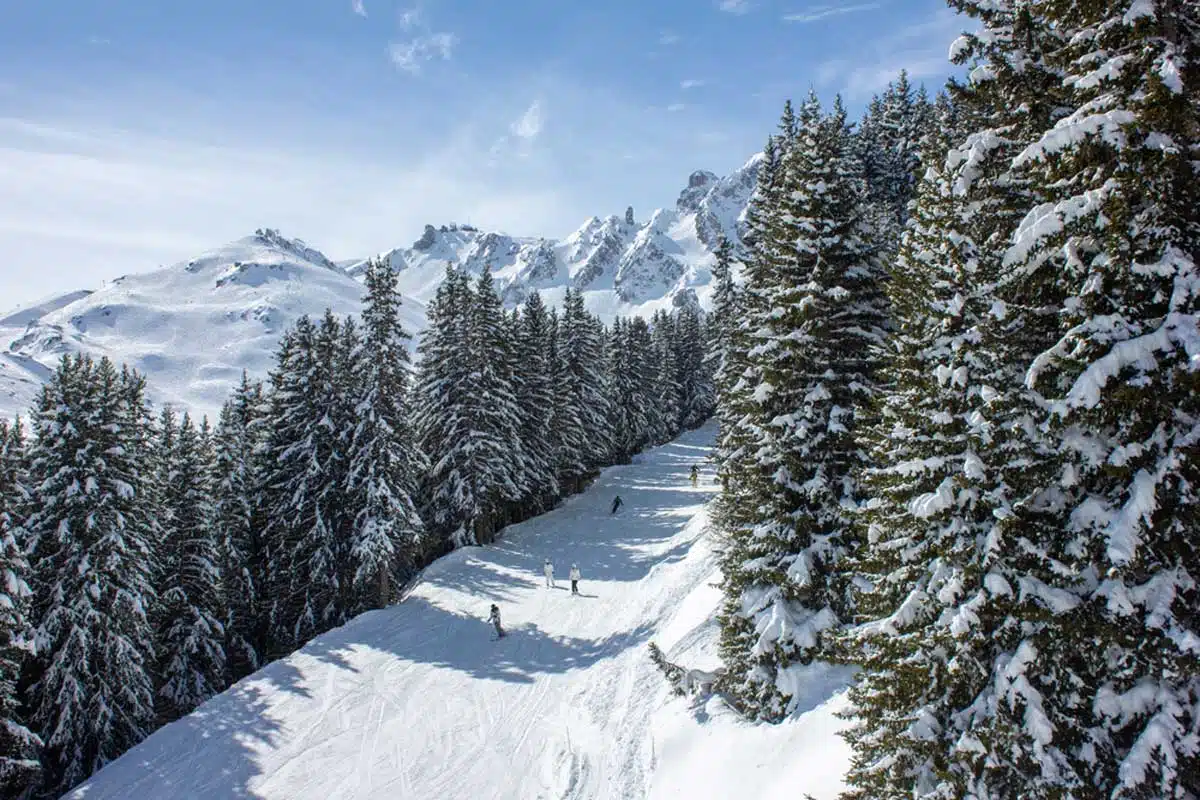 Courchevel and its six connected villages make up a glitzy, multi-level resort within the largest ski area in the world, the Three Valleys. It's where celebrities and wealthy merrymakers flock to ski, relax, and shop at more than 100 expensive boutiques.
The 60 lifts that Courchevel has on-site provide access to 93 miles of alpine routes in addition to 372 miles of interconnecting ski runs and four glaciers.
Each of Courchevel's five distinct villages has suitable terrain for beginners and intermediates. It's a favourite among experts for its tree skiing, superb off-piste terrain, couloirs, and mogul-studded steeps.
Suggested Stay: Hôtel de la Loze
Sunnmøre Alps, Norway
Best For Fjord Ski Touring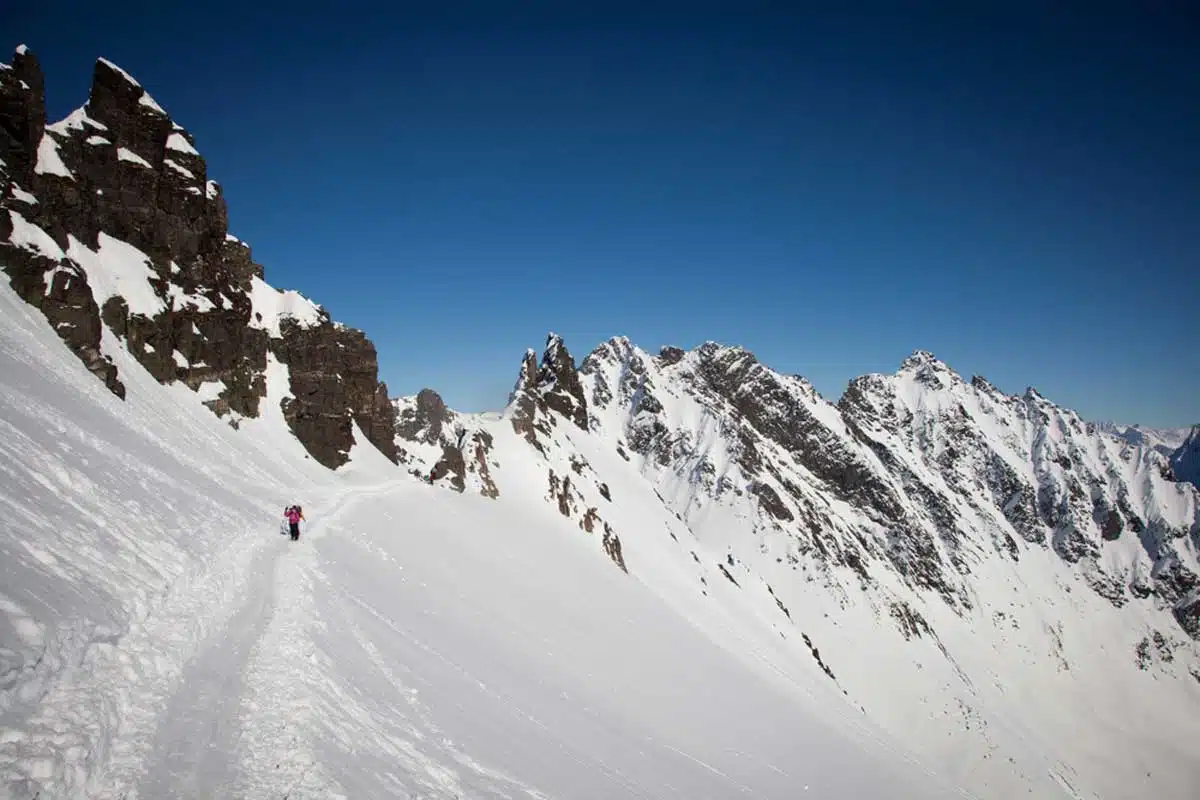 Throughout the year, the Sunnmøre Alps provide a playground for easily accessible outdoor adventures, but it's during the winter that this place truly comes to life. With craggy peaks rising to 1,700 metres from the Atlantic Ocean, there is tremendous potential for summit-to-sea skiing.
You can even possibly ski to the Hjørundfjord in one effortless descent while chasing the Northern Lights. Enjoy endless stretches of powder snow and a variety of terrain appropriate for both novice and advanced ski tourers.
I recommend joining one of the many sail-to-ski excursions. While on board, guests may savour freshly cooked regional cuisine —the ideal warm-up for a strenuous climb up one of Sunnmøre's famous mountains.
Suggested Stay: Hotel Union Øye
St. Moritz, Switzerland
Best For Luxury Accommodation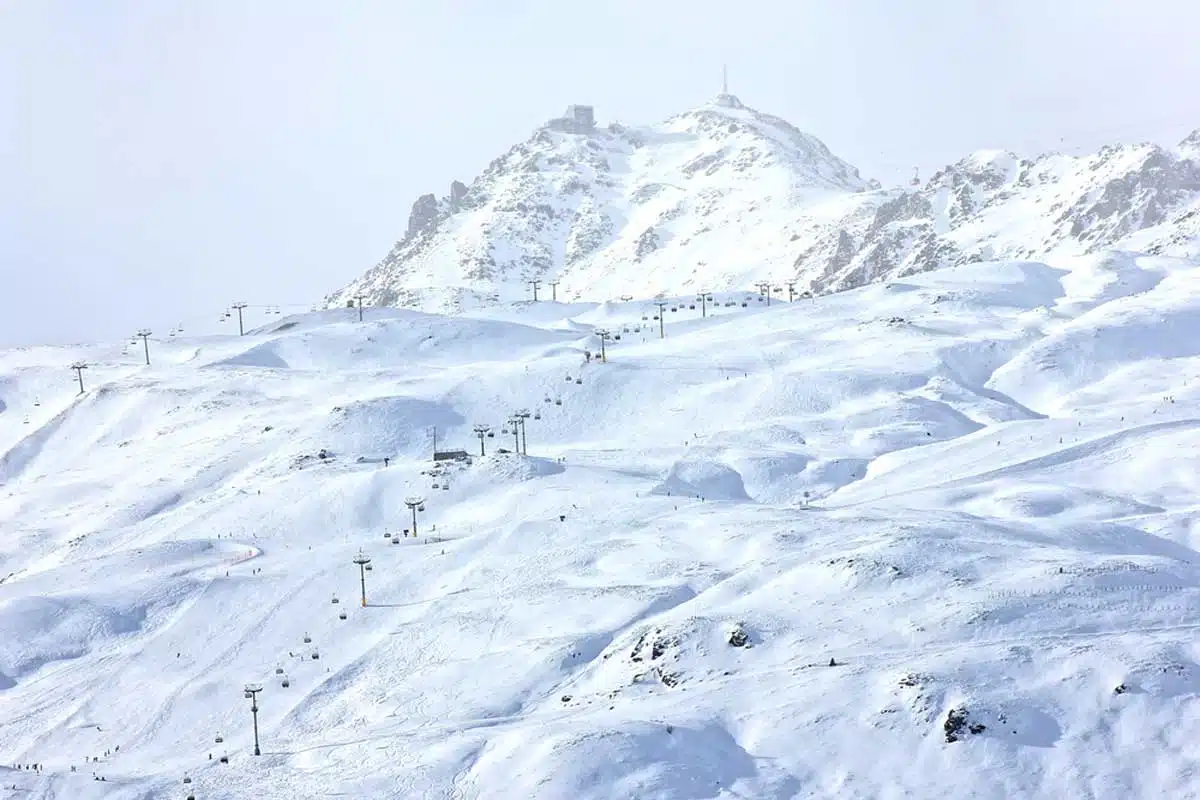 St. Moritz offers world-class skiing and pure lavishness. It's where going down the Cresta run, nighttime ice skating, and skijoring on the frozen lake speak to a particular spirit of elegant madness. No wonder it's one of the best places to ski in Europe.
The world's oldest ski resort is as opulent and exclusive as they come. The high Engadin Valley's light is famous for its beauty – and the skiing isn't half bad either – with exciting backcountry runs and lovely cruising reds on the Corviglia mountain.
With more than 20 lift options, St. Moritz offers slopes and pistes for skiers and snowboarders of all abilities.
Suggested Stay: Badrutt's Palace Hotel St Moritz
Kitzbühel, Austria
Best For Medieval Charm and a World Famous Ski Run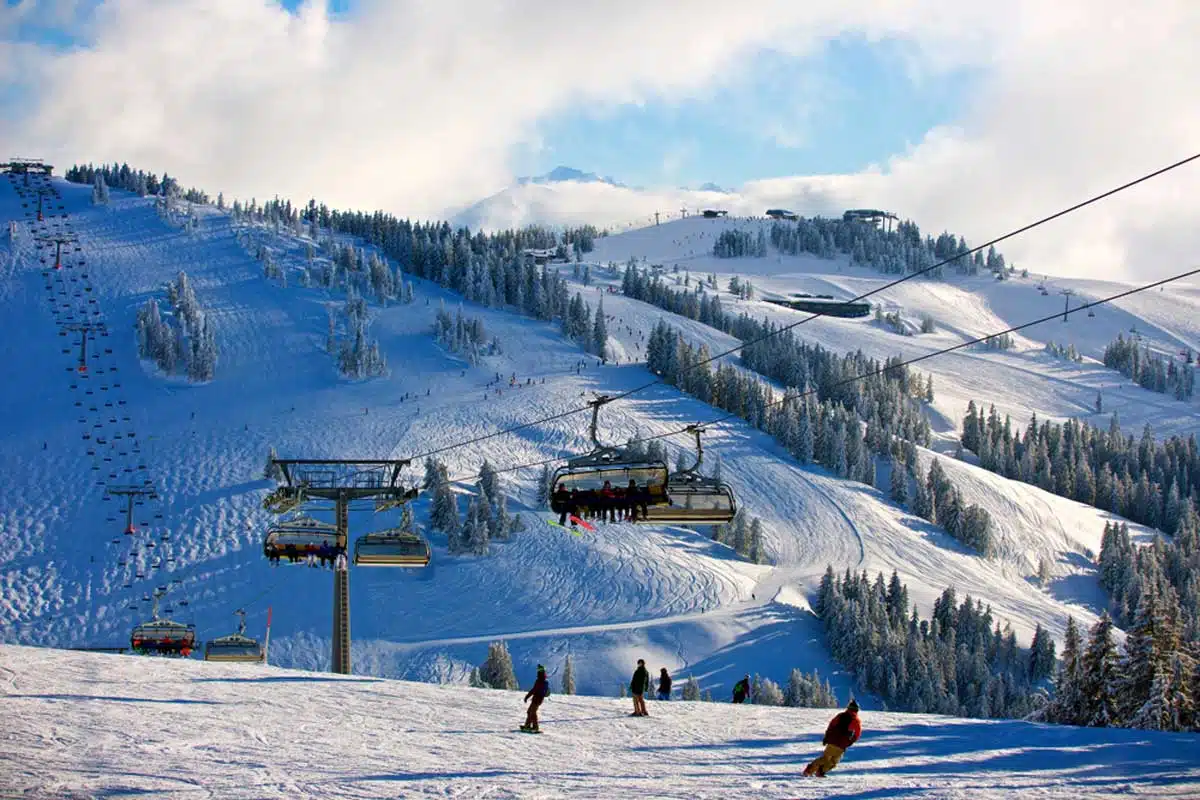 Austria's favourite vacation destination boasts upscale lodgings and a buzzing après-ski scene along charming cobblestone alleys. With unrivalled skiing and some of the most challenging World Cup courses, it's any skier's paradise.
The 105 miles of skiable pistes in Kitzbühel and the 173 miles in the neighbouring SkiWelt, served by 90 lifts, offer something for every level of skier.
Kitzbühel has a rich history and has been most famously frequented by Ian Flemming (of the James Bond fame). The infamous Hahnenkamm, the most difficult of all downhill races, takes place annually on terrain that can be up to 85% vertical in certain areas.
Suggested Stay: Lebenberg Schlosshotel-Kitzbühel
Méribel, France
Best For Mixed Ability Groups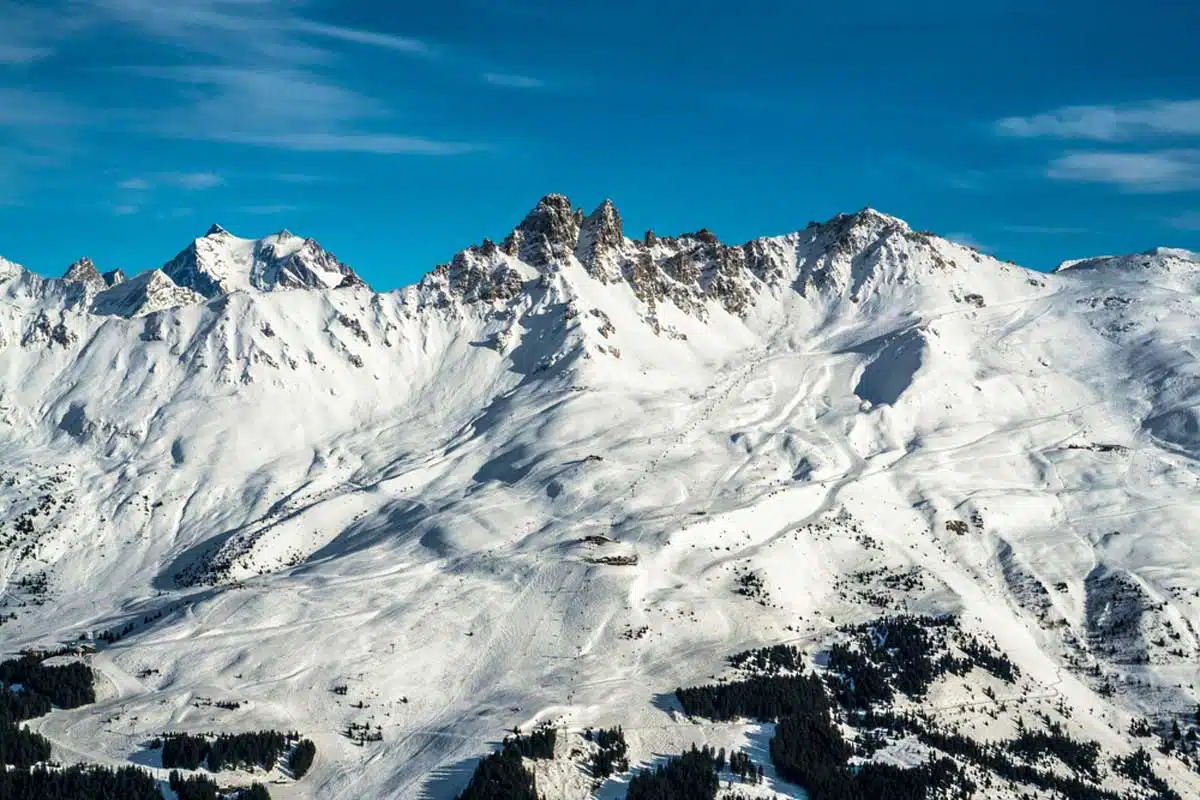 There's nothing worse than planning a ski trip with friends, only to discover that half the gang are pros and the other half lack any sense of coordination (I'm the latter, FYI). Not to worry at Méribel in France, however, as these slopes cater to all.
This is another ski destination in the Three Valleys. The broad terrain higher up the mountain, easily accessible via the Saulire Express gondola, appeals to intermediate and expert skiers, while the tree-lined runs near town are perfect to practise on.
If you need any more convincing, Méribel provides access to the biggest ski region in Europe, a fun après-ski scene, and more. It's simple to understand why it is one of Europe's top ski areas.
Suggested Stay: Madame Vacances Hôtel & Spa Le Mottaret
Gstaad, Switzerland
Best For Winter Sports Enthusiasts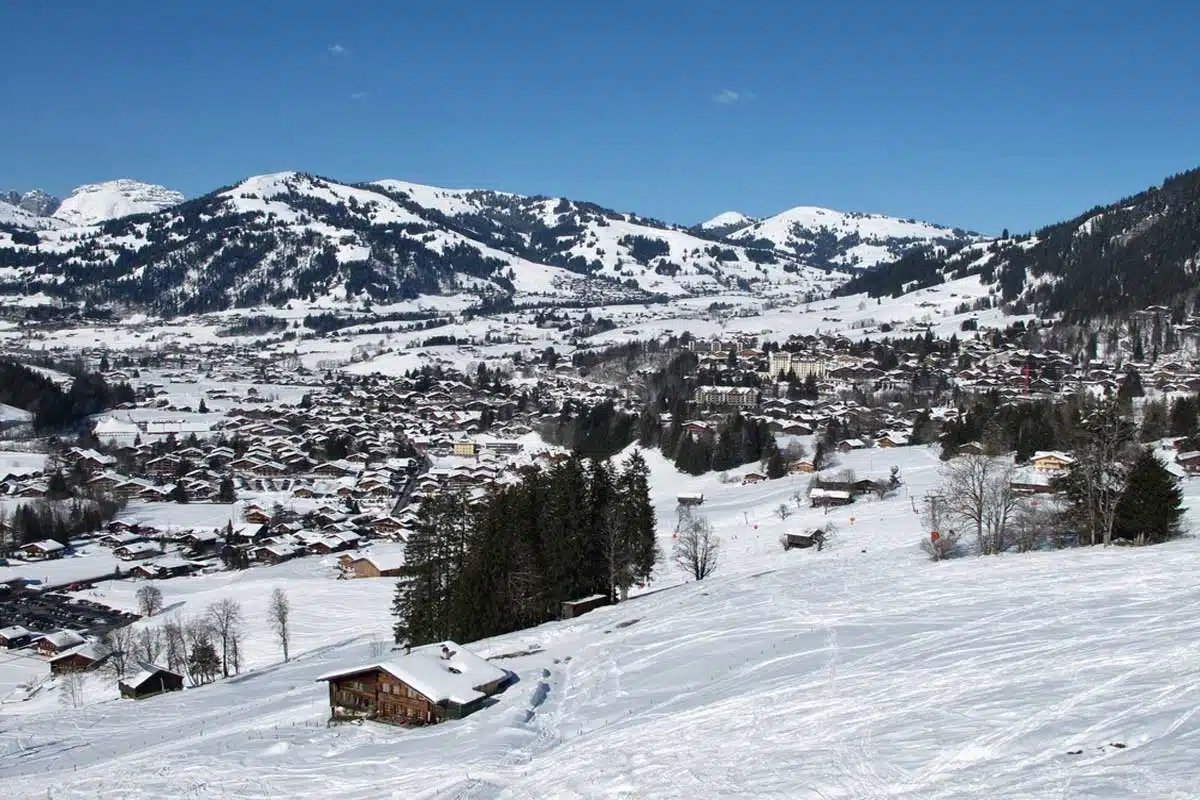 Gstaad is something of legend in the winter sports community. It's the go-to destination for snow enthusiasts because of its miles of slopes, local ski lifts for families, and the Glacier 3000 – the only glacier ski area in the Bernese Oberland.
The region's many red and blue slopes, including Rinderberg, Lengebrand, Saanersloch, and Horneggli, draw skiers and snowboarders from across the continent. While the challenging Tiger Run offers brave skiers their money's worth.
The atmosphere atop the mountain is particularly spectacular at night, as skiing under the floodlights is often possible. Secure your skis and snowboards, then take off!
Suggested Stay: Gstaad Palace
Val Thorens, France
Best For Partying and Consistent Snowy Conditions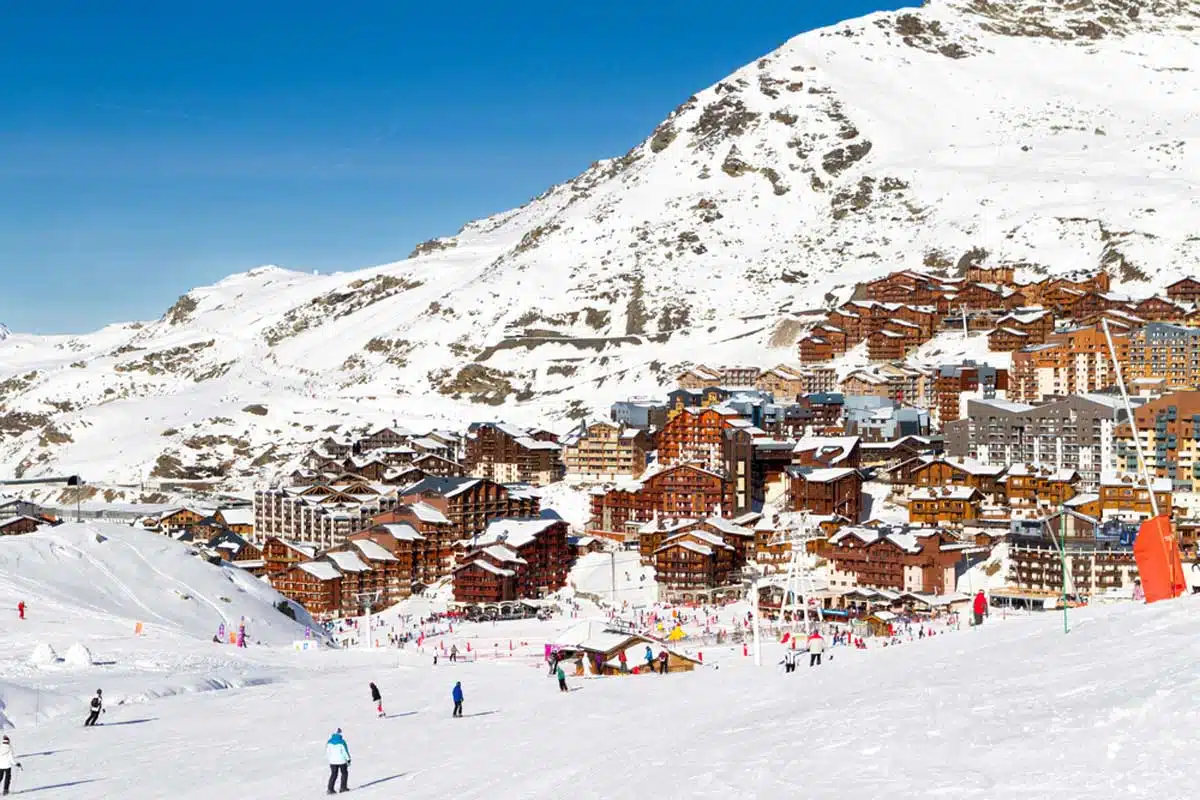 If you're looking to ski hard and party even harder, Val Thorens is perfect.
It's actually part of The Three Valleys, the largest connected ski region in the world, and is the highest ski resort hamlet in Europe.
This resort opened over 50 years ago and has since transformed into a futuristic snowtopia with the most modern, wind-resistant, and efficient lift system in the Three Valleys. And it's getting better each year.
Its extensive ski and snowboarding terrain includes two glaciers, making it one of France's most snow-sure ski resorts. Year-round skiing and ski-in/ski-out accommodation make Val Thorens incredibly popular amongst hardcore skiers.
The nightlife here is also bustling – La Folie Douce and Le Saloon Bar are just two of the popular spots to let off post-ski steam.
Suggested Stay: Le Fitz Roy
Mürren, Switzerland
Best For Long and Scenic Trails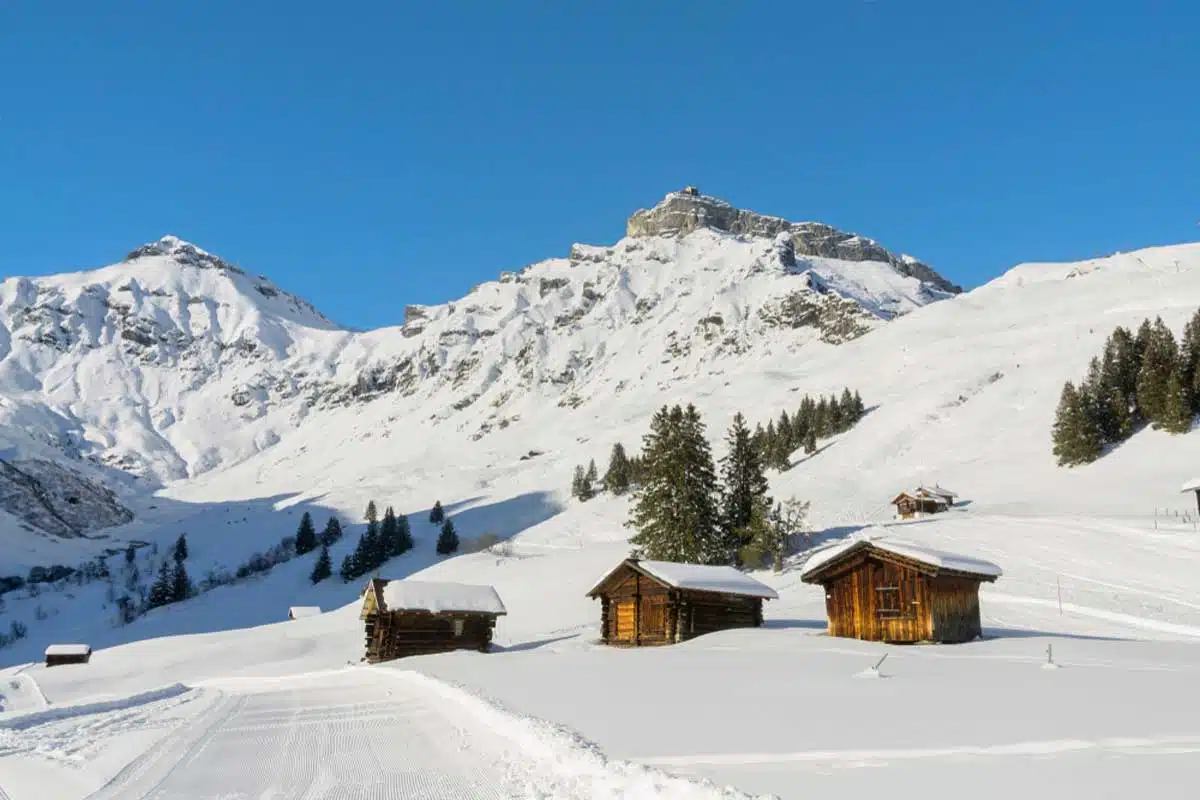 The peaceful town of Mürren sits on a sunny ledge beneath the Eiger, Monch, and Jungfrau – three of the tallest peaks in the Alps. But don't underestimate this small town, you can admire even more stunning vistas from the ski slope above Mürren.
The skiing and snowboarding terrain here ranges from breathtaking (on a bluebird powder kind of day) to possibly terrifying during a blizzard. With a summit height of 2,970m, a skiable vertical of 2,170m, 36 miles of trails, and the longest ski trail being almost 10 miles, Mürren is a wonder for those looking to embark on a longer ski session.
Skiers can also purchase a Jungfrau Ski Region lift pass, which gives access to the nearby ski areas in Grindelwald and Wengen – highly recommended as Grindelwald is another iconic Swiss ski spot.
Suggested Stay: Hotel Alpina
Val-d'Isère, France
Best For Off-Piste Skiing (terrain not on the trails) and Expert Skiers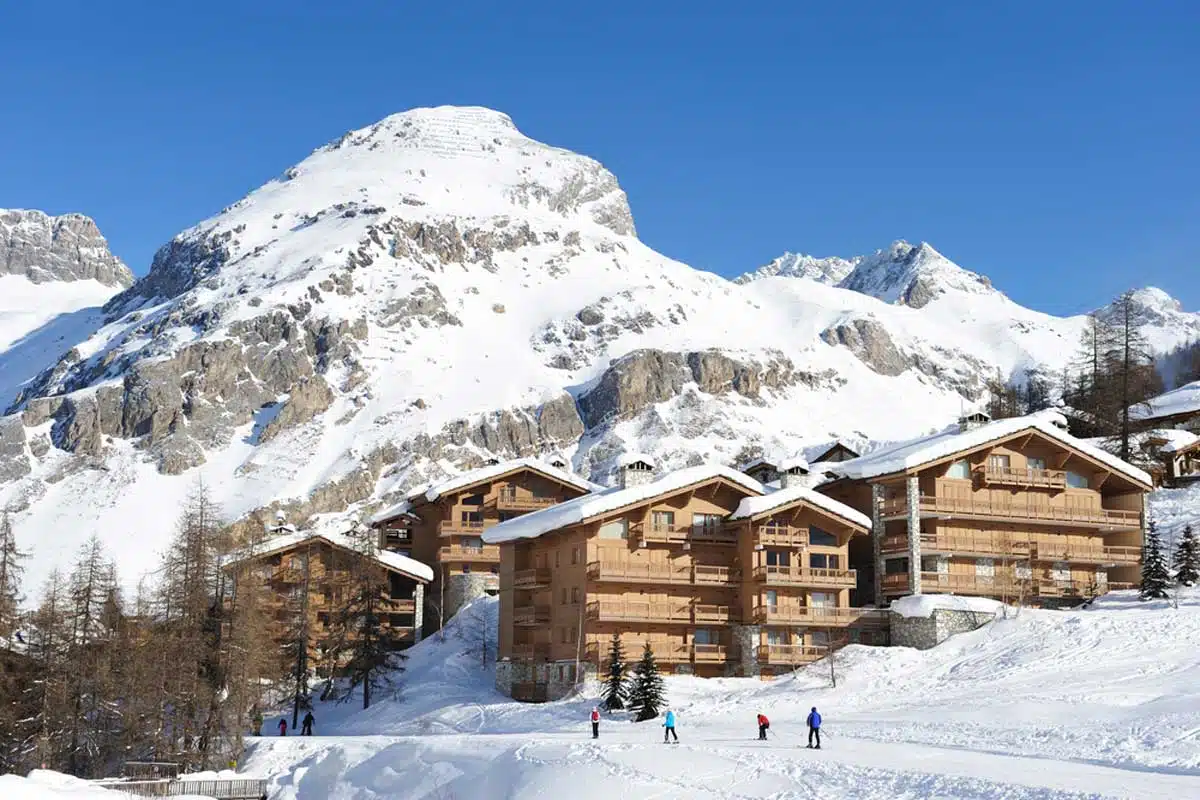 Val d'Isère is a premier French ski resort with its excellent piste map and confusing squiggles. Val d'Isère offers 186 miles of skiable terrain and a high valley surrounded by 3,000-metre peaks.
This includes the sizable Espace Killy, which bears the name of the Val d'Isère native and triple Olympic gold medalist, Jean-Claude Killy – so you're in pretty epic company. Val-d'Isère is the best place to ski in Europe for expert skiers who thrive on off-piste skiing.
But don't stress if you're less like Jean-Claude Killy and more Bambi on ice – even novice skiers may experience the thrill and the scenery of high-altitude skiing thanks to the travelator. You can access this enclosed magic carpet from the top of a gondola.
Suggested Stay: Hotel Mont-Blanc Val-d'Isère
Anton am Arlberg, Austria
Best For Expert Skiers and Lively Après-Ski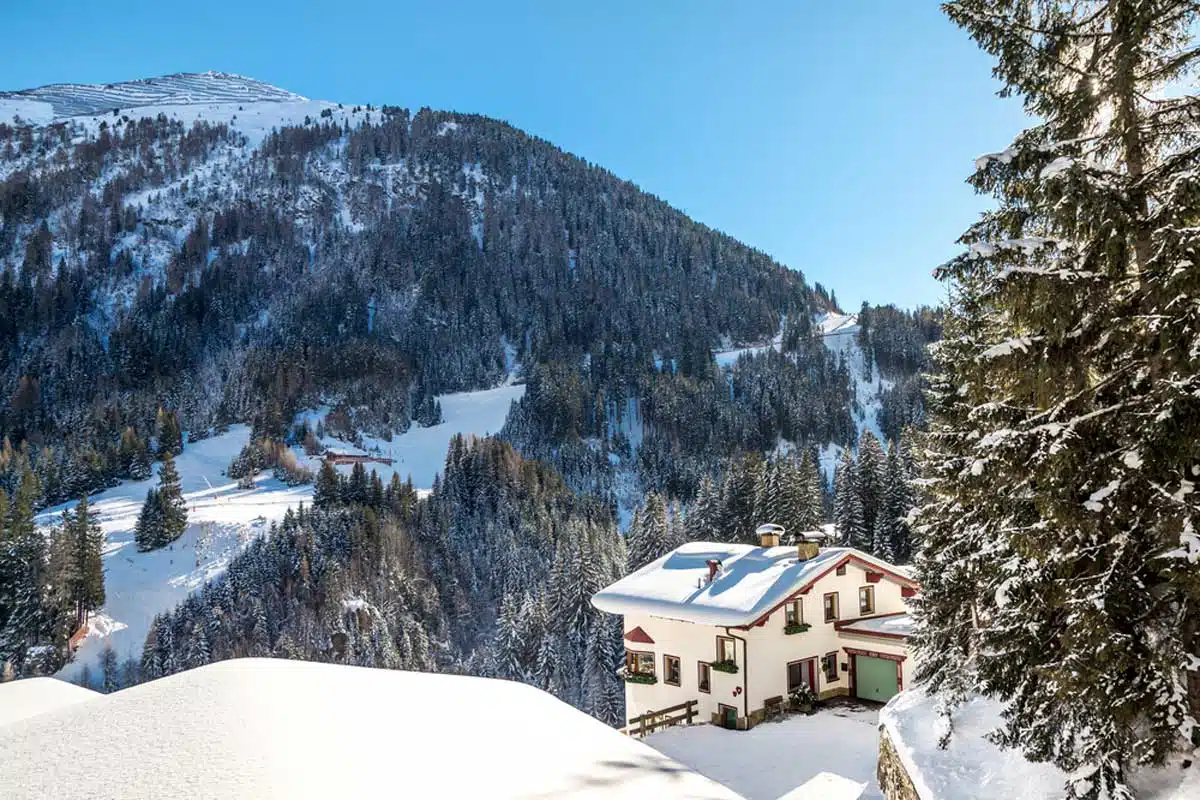 If you're an expert skier, you'll want to travel to Anton am Arlberg in Austria. Don't believe me? Well two hundred miles of skiable terrain connect St. Anton to the major Arlberg resorts, including Lech, Stuben, and others, via recently installed lifts.
However, even these red-marked pistes are much more complex than other Alpine destinations. St. Anton is famous for the Schindler Kar and its 200 off-piste possibilities that only expert skiers dare tread.
The challenging 6-mile Valluga-St. Anton route is the longest. While The Run of Fame, a stunning new 52-mile circuit, takes expert skiers around the whole Ski Arlberg skiing area.
Luckily, Anton am Alberg has a lively après-ski, so you can relax with a hot toddy after taking on these intense routes.
Suggested Stay: Hotel Tannenhof
Practical Tips for Skiing in Europe
Know what the best area to go skiing means for you. Do you want a quiet ski experience with fewer people, a luxurious experience, or a bit of everything for a fun group experience?
The snow in Europe is not light and fluffy; it's dense and sometimes hard to trudge through. Prepare by ensuring your Europe packing list has options for heavy snow and freezing temperatures.
Best Skiing in Europe: Map