Planning a short escape to Aberdeenshire? Don't miss this handy three day Aberdeenshire itinerary.
Early in the summer I spent a few days exploring a part of the UK I'd never visited before – Aberdeenshire, on a trip with VisitAberdeenshire.
It was an eye-opener: not only to the region's extensive royal connections (which I wrote about in my piece on Royal Deeside) but to the wealth of culture, history and beauty of the area.
The castle that inspired Bram Stoker's Dracula? In Aberdeenshire of course. Balmoral Castle, the Royal Family's private escape… in Aberdeenshire. In fact, there are so many castles it's hard to keep track.
All of that before you get to Aberdeen itself – a thriving city nicknamed the Flower of Scotland with a pretty old town that's compact enough to explore during the course of a day.
Follow in my footsteps for this Aberdeenshire itinerary – complete with all the information you need to plan your own Aberdeenshire escape.

3 Days in Aberdeenshire
Day One
Royal Deeside Railway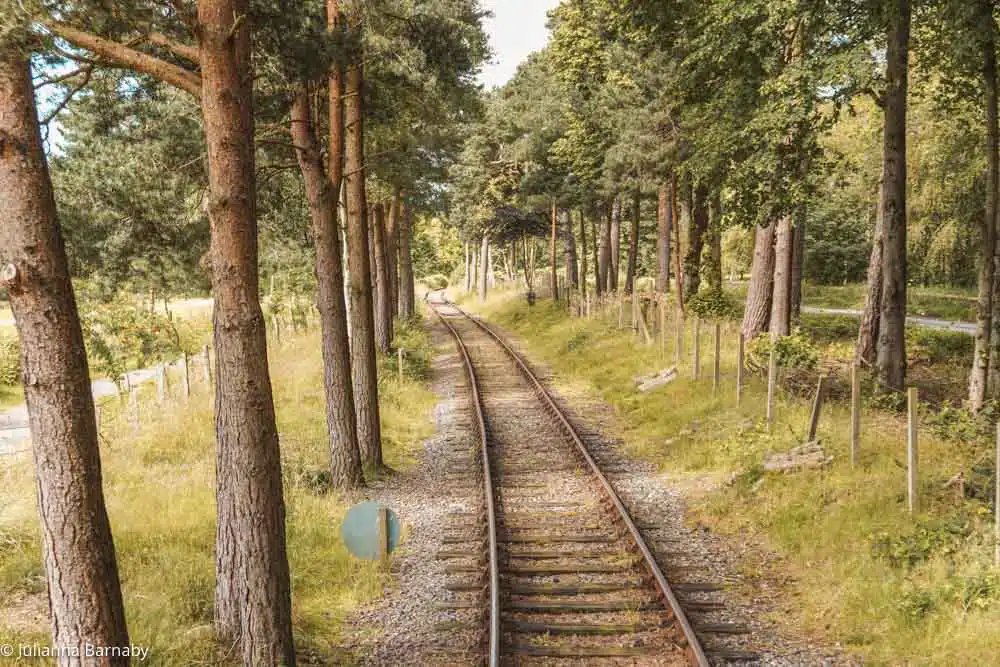 In times past, the Deeside Railway whisked members of the Royal Family from Aberdeen to Ballater for their jaunts up to Balmoral.
Unfortunately, much of the railway was dismantled during Beeching's railway reforms – but a small and passionate group of volunteers have reconstructed a section of the line where you can hop on and puff along on the old steam railway (pretending you are Queen Victoria escaping to Balmoral at the end of a busy London season = optional).
Stop Off at the Queen's View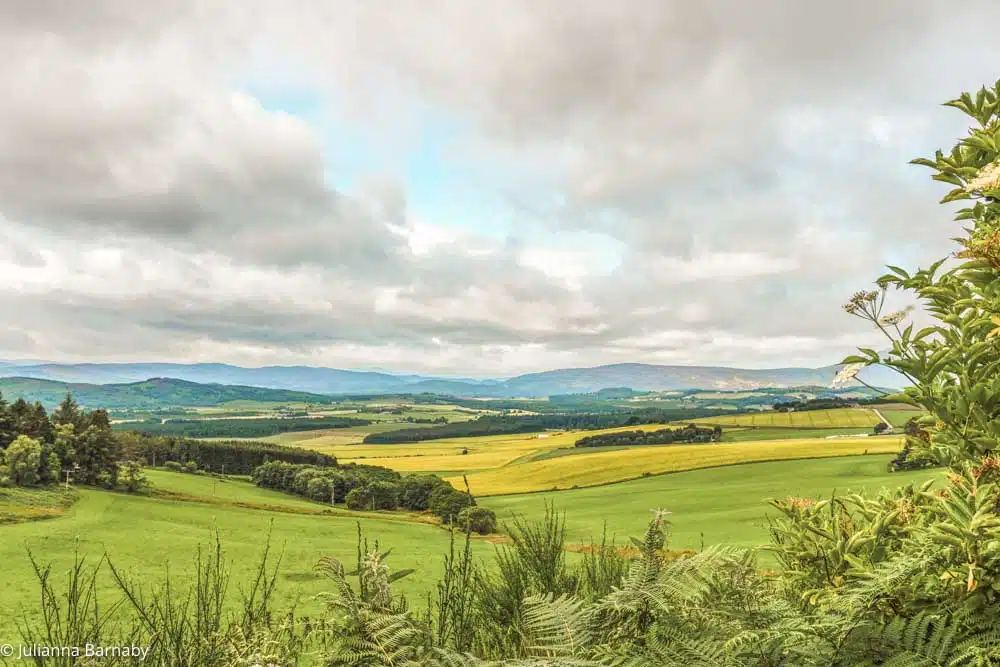 These days we bandy around cliches like they're going out of business, so I'm loath to say that this magical spot, accessed on a small layby off the B9199 (bet it had a much nicer name in Old Vic's day) is a sight for sore eyes, but well, if the shoe fits and all that.
Hackneyed phrases aside, it's the perfect spot to feast your eyes on the lush landscape: the Cairngorms rearing their heads in the distance, the prospect of woodland-studded rolling hills in the foreground. It's little wonder it was reputed to be one of Queen Victoria's favourite views.
Braemar Highland Games Centre
There are few things more tangibly Scottish than the Highland Games – so a visit to Braemar's Highland Games Centre, home to one of the most prestigious highland games, is an absolute must during your time in Aberdeenshire.
Pop into the small museum attached to the centre for a quick jaunt through the history of the games. While the tale is simple enough, they're enlivened by a collection of letters, costumes and equipment associated with the games throughout the years.
Explore "Royal" Ballater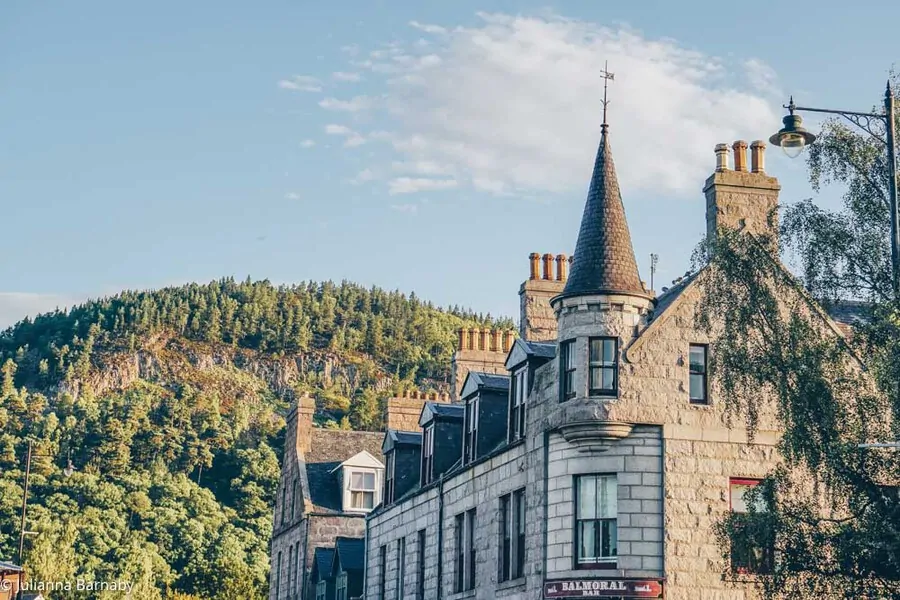 No, Ballater is not Royal in the sense of being owned by the Royal Family – rather in the sense that it's the home of so many businesses who've received a Royal Warrant that people just decided to nickname the whole village and be done with it.
It doesn't hurt that there's a restaurant owned by Prince Charles either (though I suspect the nickname came well before the restaurant, which only opened in 2016).
Ballater could be called many things – twee for one, picturesque for another – the perfect framing of the Cairngorms rising on all sides seemingly plucked off a postcard.
Both would overlook the fact that it really is a lot of fun – a great base for hikes, road trips into the surrounds or just sampling the (button-bustingly good) food at local haunts such as The Clachan Grill – it's a must on any Scotland itinerary.
Suggested Stay – Darroch Learg
Hidden away a short walk from the centre of Ballater, Darroch Learg is the kind of boutique hotel-come-B&B that many places aspire to be and most places fail.
Spacious rooms, tasteful decor and the feeling that you've escaped to a well-heeled friend's Scottish manor for a few days. What's not to like?
Day Two
Balmoral Castle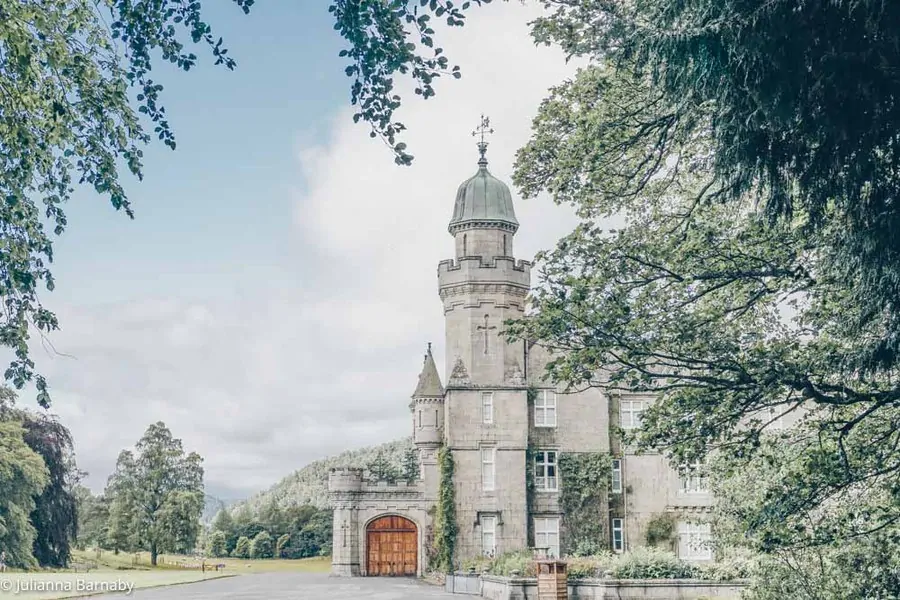 Sitting at the heart of Royal Deeside, Balmoral is the destination most people associate with the Royal Family. For good reason. Bought and rebuilt by Queen Victoria in 1852, Balmoral has come to hold a special place in the Royal Family's heart (and annual calendar – they still escape there for a few months each year starting in July).
Now, I'm a total sucker for a beautiful castle and gorgeous grounds, so there was very little chance that I wasn't going to enjoy my trip to Balmoral. But what I didn't expect was how much history there was to discover – the audio guide that's included within your ticket price, does an excellent job of bringing the castle and its inhabitants, past and present, to life.
Royal Lochnagar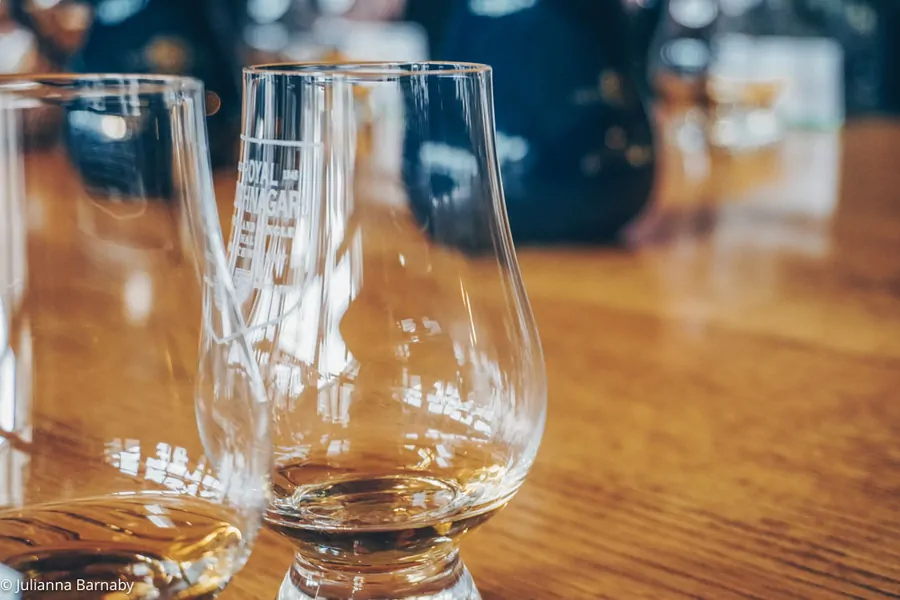 Highland Games, castles… our jaunt around the Northeast of Scotland continues with something just as Scottish: whisky. 
There was a whole period where pretty much all I drank was whisky (to the point where I started going to the Islay Whisky Festival every year). I've moved on a bit – these days I've reintroduced small-batch gin and red wine back into the repertoire but whisky still has a special place in my heart.
If the name doesn't give it away, Royal Lochnagar is a distillery with a difference. Where other distilleries have to make do with no-names enjoying their produce, Royal Lochnagar boasts a Royal Warrant – a seal of approval from the Queen if you like. Anything I have to say on the matter seems pretty inconsequential in the face of that – I will say it's delicious and you should go and visit the distillery on one of their in-depth tours.
The Boat Inn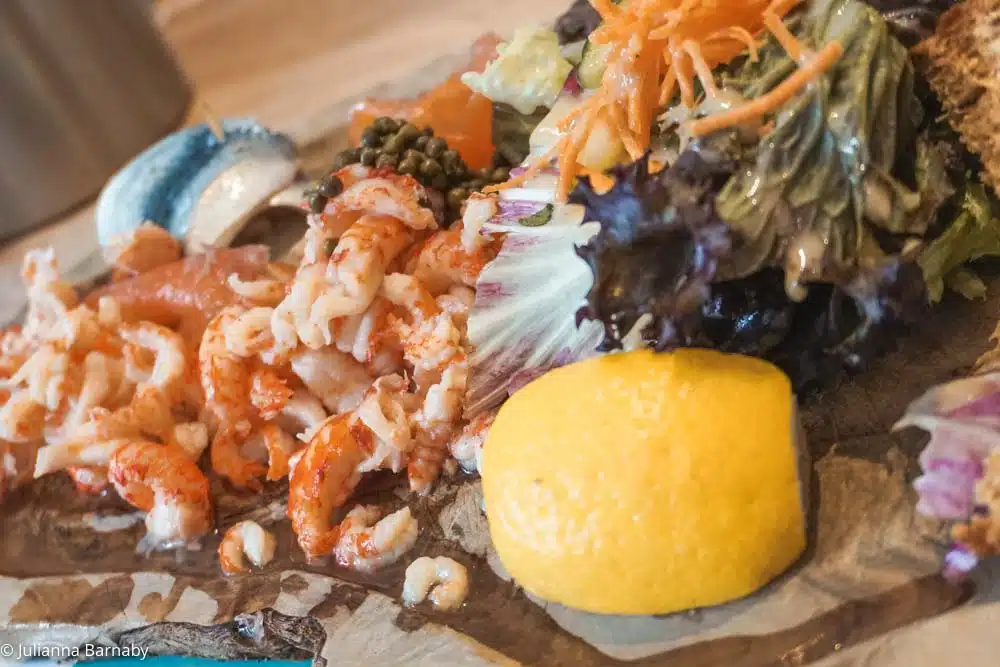 It's all very well and good to talk about 'local produce' and 'eating seasonally' but quite another to find places that really embody the talk instead of just spinning the hype. I was truly blown away by not only the quality of every meal I had in Aberdeenshire, but also the focus on sustainability.
The Boat Inn was no exception: a gastropub as it is supposed to be. Not overly fussy, serving up ridiculously good meals (see my seafood platter as a case in point – need I say more?).
Drum Castle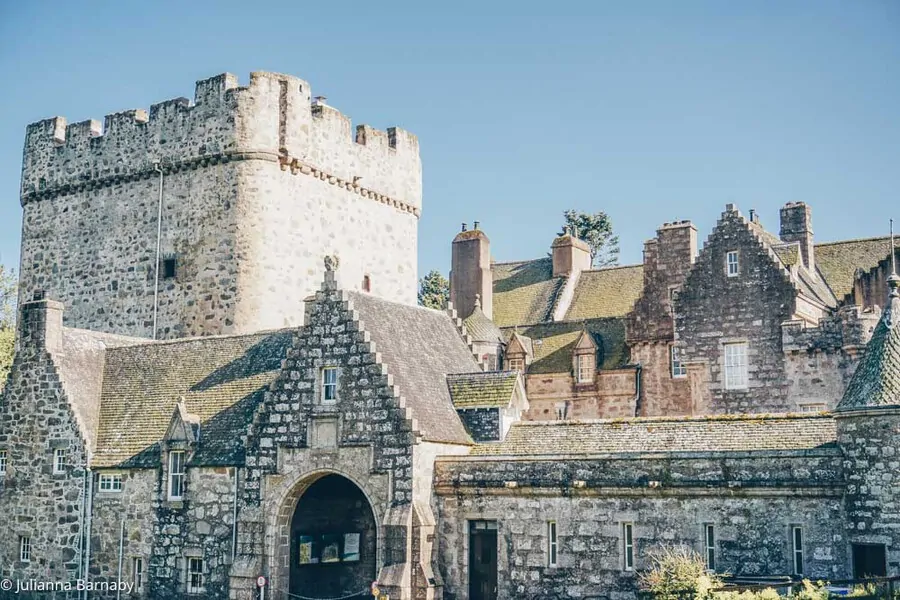 People get so excited about the current Royal Family that they forget that before the union, Scotland long had a royal family of its own – traces of which can be found dotted all over Aberdeenshire.
Drum Castle was gifted by Robert the Bruce, King of Scotland during the 14th century to the Irvine family.
It has the third-oldest tower house in Scotland (visiting it, a startling reminder that in their early days, castles were really more about protection and fortification than status or wealth) and, more excitingly, a scandalous history that involves all of our favourite tropes – rebellion, secret rooms, controversial younger sons… the list goes on.
Climb to the top of the tower for the views (it's not too tough, I made it and I'm terrified of heights and wobbly old staircases) but be sure to leave time to explore the gorgeous walled garden back down on terra firma too.
Suggested Stay – Ardoe House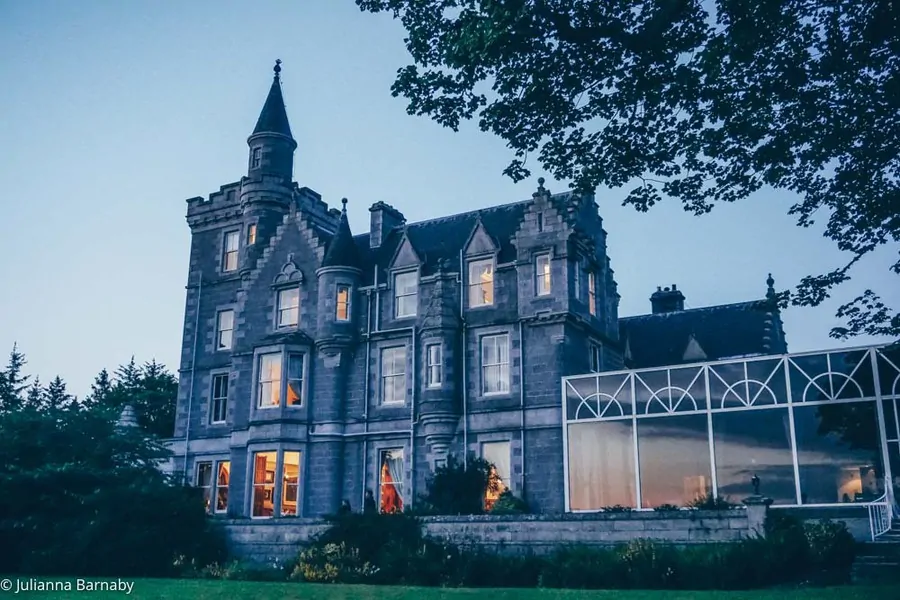 The chances of you staying at Balmoral are pretty slim, well, unless you happen to be very well connected that is. How about staying in a 19th century mansion house with architecture inspired by Balmoral instead?
Thought so. The Mercure Aberdeen Ardoe House Hotel & Spa sits a stone's throw from Aberdeen but, with 30 acres of land surrounding it, couldn't feel further away from the bustle of the city. With stellar food and an indulgent spa, you could very well just hole up here for the duration of your Aberdeenshire escape…
Day Three
Castle Fraser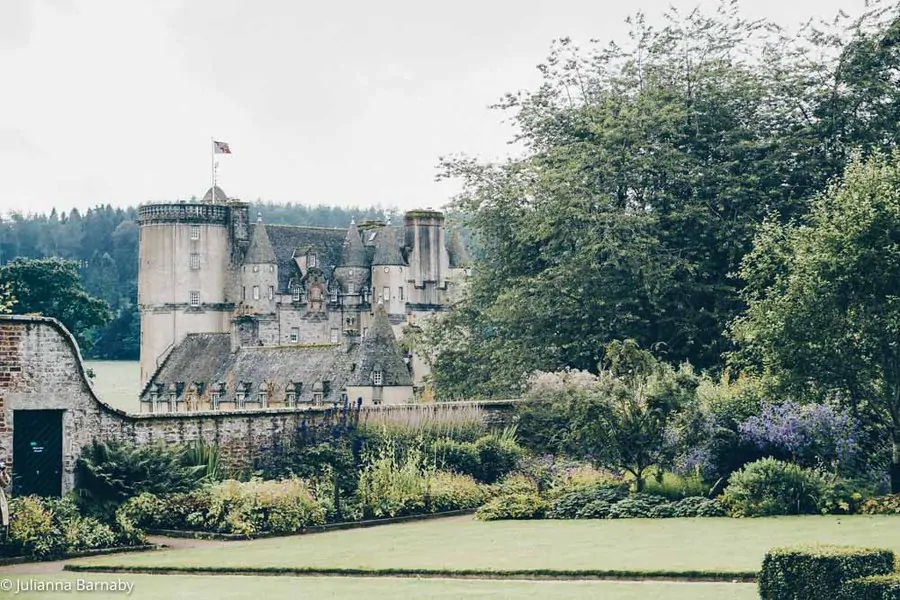 Castle Fraser is the closest thing that Scotland has to a "Disney Castle" – you know the type – turrets, towers, oriels and conical roofs poking up in various places – the overall effect so charming it's hard to believe it was once a family home.
And yet, it was – home to the Fraser family for more than 400 years, each room in the castle is stamped with the memento of this family member or another – a tour around it a passage through time from the 15th to the 21st century.

Slains Castle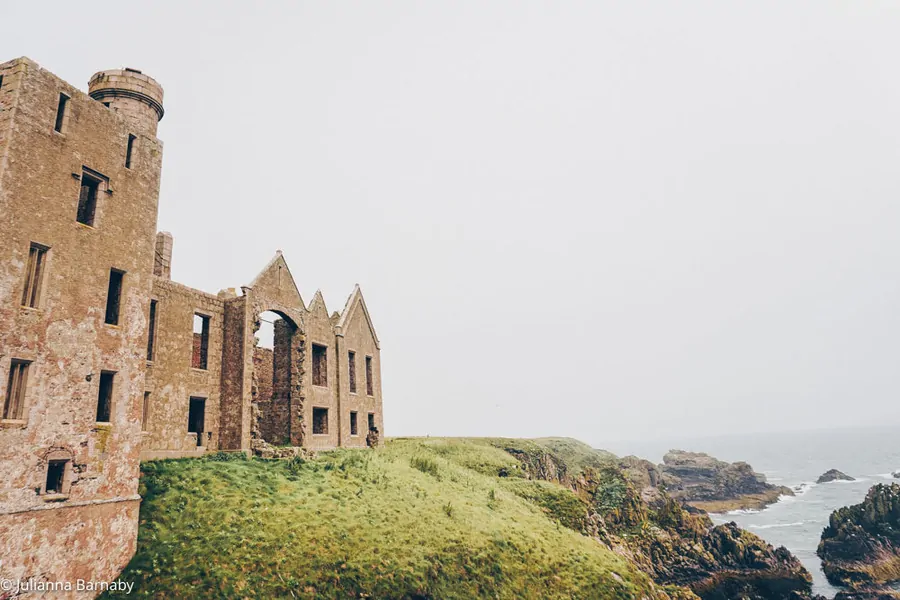 Hands up if you love Dracula. It's not hard to believe that the riotous vampire story, feasting on and striking terror into the souls of the good Christian people of Victorian Britain, has close ties with Slains Castle.
Let's face it – any ruined castle is pretty ominous feeling, but when you add in a remote coastal position on a rugged (some might say bleak) stretch of the North Sea, things start to feel vaguely terrifying.
Dracula's author Bram Stoker must have thought so anyway as it's reputed that his short stay with the then Earl of Erroll at Slains Castle (for the record, it had a roof then and wasn't a ruin) gave him inspiration for the novel.
On a much cheerier note, it has also been used in the filming of The Crown – so you can swan around pretending to be the late Queen's Mother if it takes your fancy.
The Kilmarnock Arms Hotel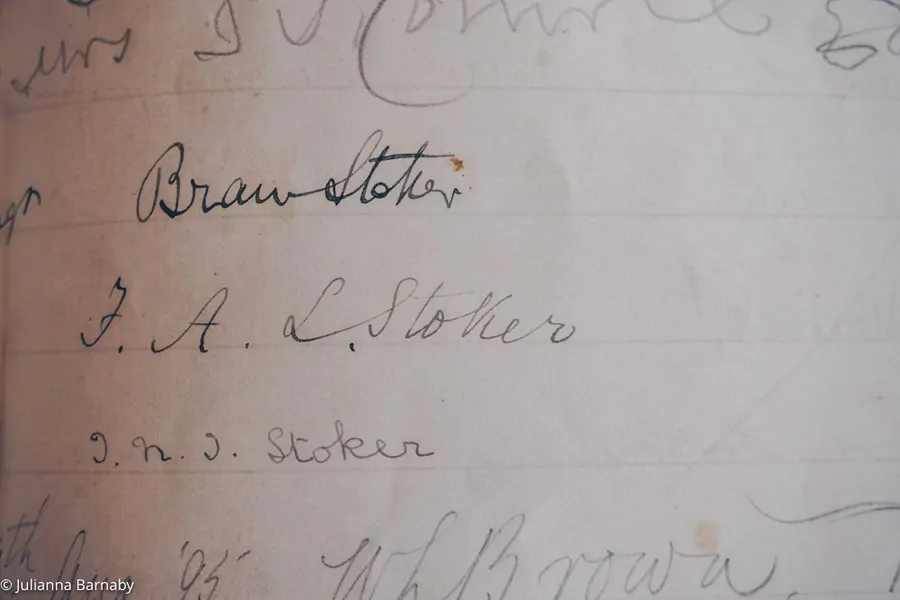 If Slains Castle was the spot that inspired Dracula, The Kilmarnock Arms was the spot where it really came to life. Stoker wrote much of the book during his stay here in 1897 – ask nicely and you can even see the guestbook with his signature.
Other than settling in and writing your own classic vampire novel, or just fangirling over Stoker's legacy (*cough* totally did that), you should visit The Kilmarnock for one other, very important, reason. The food.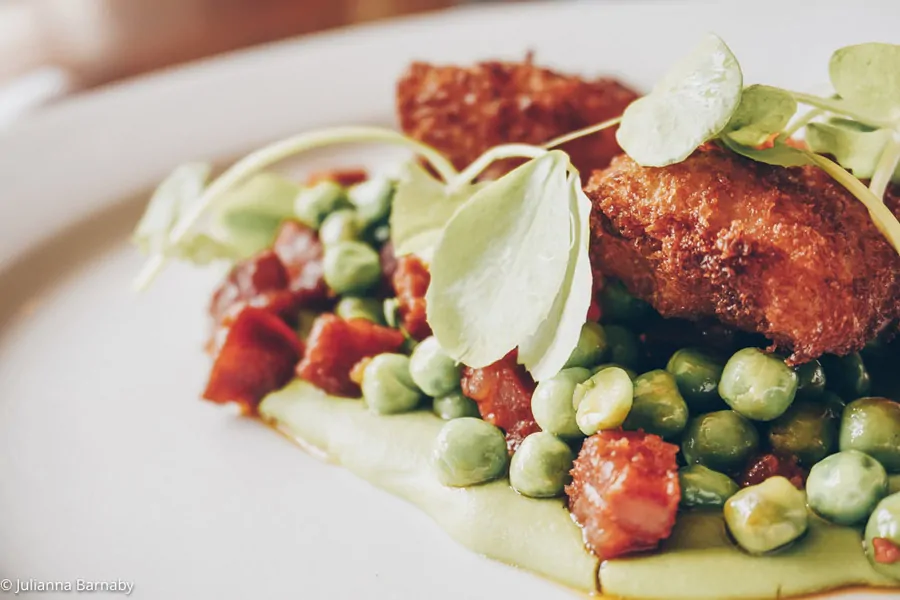 Quite frankly, the locally-sourced (see, I told you it was a regional theme) food is stellar: a romp through hearty British classics with more than a smidge of international influence thrown in here and there. Go very, very hungry.

Final Thoughts on the Aberdeenshire Itinerary
Just like that, your three days discovering Aberdeenshire is over.
Of course, if you have more time you should go and explore Aberdeen itself – perhaps with even more time you can go hiking in the Cairngorms or just explore the vast number of beautiful castles and landscapes that call this part of the country their home.
I hope you enjoy this itinerary as much as I did researching and writing it. Any comments or discoveries you'd like to share then drop me a message below.
Practical Tips + Resources for Your Three Days in Aberdeenshire
In most cases, the fastest way to get to Aberdeenshire is to fly. Aberdeen Airport is well served by both national and international flights. Check flights on Skyscanner.
Aberdeen is well-served by trains – including the Caledonian Sleeper. Check fares and times on Train Genius.
While it is possible to follow this itinerary without a car, you'll need to take a taxi between some of the destinations and a car will make it a lot easier. Compare car hire rates on Travelsupermarket or Holiday Autos.
3 Days in Aberdeenshire – Map
Click here for a map of the Aberdeenshire destinations featured in this guide.

Looking for more British travel inspiration? Read these…
Love This? Save and Share on Pinterest!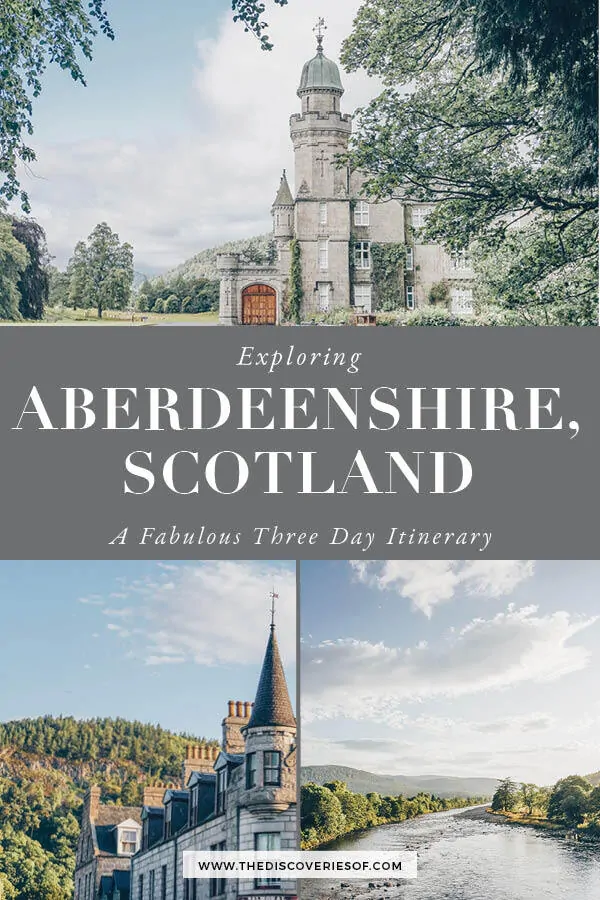 I was hosted on this trip by Visit Aberdeenshire. As ever, my thoughts and opinions are my own.