Prague loves beer – so much that they've created a unique experience centred around it: the Prague beer spa. Thinking of visiting a beer spa in Prague and not sure where to start? Or wondering why you would even want to visit a beer spa in the first place? Read right on my friends.
I visited Prague last year on a winter trip and it was fabulous.
Of course, I was entranced by the beautiful skyline, historical architecture and cool vibe the city exudes….
But if you had to ask me for a couple of highlights from my trip, my trip to the Bernard Beer spa in Prague would win a top spot.
If you're wondering "what the heck is a beer spa?" or even "why would I want to bathe in beer?" fret not – this guide will walk you through everything you want to know – the whys, hows and practical tips for your beer spa experience.
Take a sneak peek at the whole experience with this video!
This post has been created as part of the #Czechin2021 campaign for Visit Czech Republic. As ever – all thoughts and opinions are my own.
Practical Advice for Booking Your Beer Spa in Prague
So What is a Beer Spa?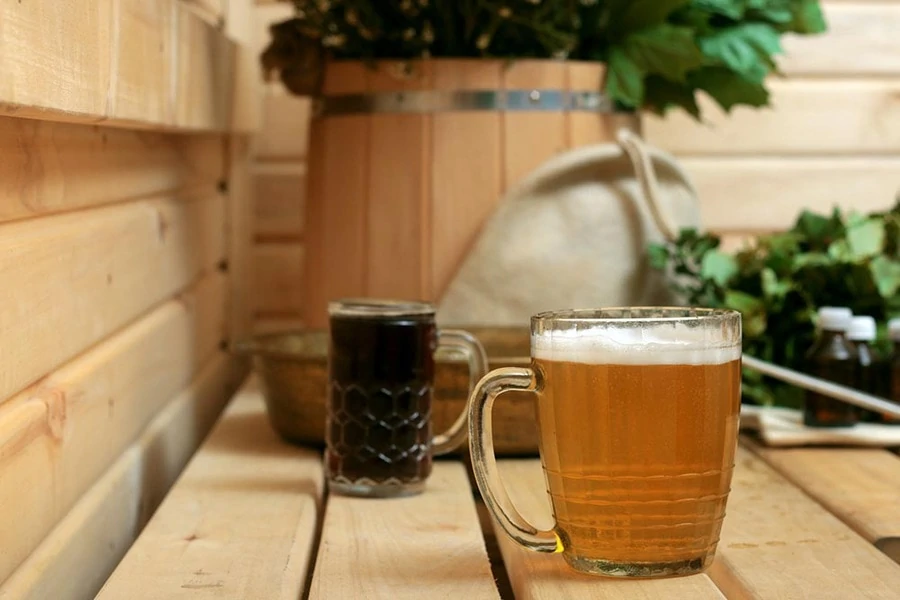 The simplest way to explain a beer spa is that it's an experience where you bathe in beer because apparently it's got all kinds of whizzy benefits to it.
But it's a tiny bit more complicated than that – rather than bathing in actual beer, you bathe in the ingredients that are used to make beer (hops and brewer's yeast) but it's not actually alcoholic.
To help you deal with that disappointment (though who would want to drink their own bathwater… eww), your bath comes equipped with a beer tap from which you can pour yourself unlimited beers for the duration of the experience.
Yes, you read that correctly – unlimited beers.
What are the Benefits of Bathing in Beer?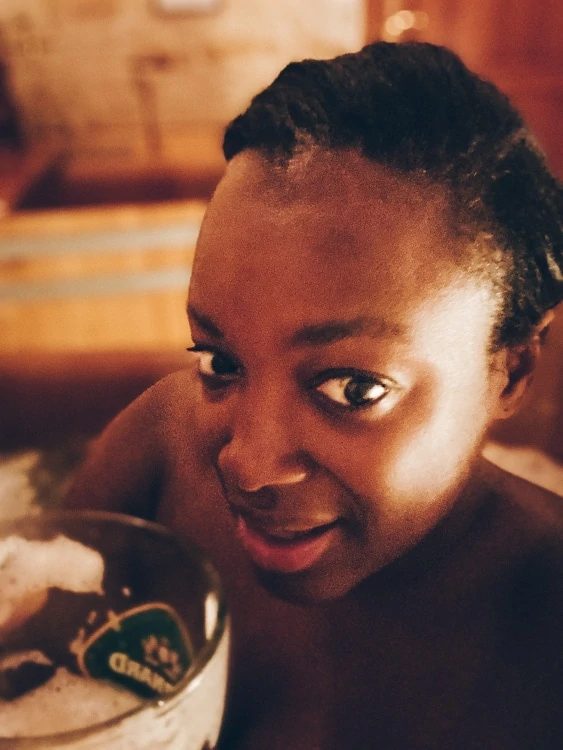 Well, turns out, there are quite a few.
The concoction that they put into your bath (and to be clear, this is not beer but actually the ingredients that are used to make beer, like hops) full of vitamin B and amino acids, so it's very good for your skin, nails and hair.
What's the Price of the Beer Bath in Prague?
The basic answer is.. It depends on how many of you there are.
The experience is priced for two people and increases in sets of two. That means you'll pay the same price for one or two people, then the same (higher) price for three or four people etc etc.
For two people bathing in the same bath, the cost is £96.
In other words, it pays to club up with another person you're willing to get naked in a bath with.
If you do have another person you want to do the experience with but you want separate baths in the same room, it's more expensive, but still cheaper than going on your own at £119 for both people.
Top Tips for Booking Your Beer Spa
Beer Spas are a popular activity in Prague so book as far in advance as you can.
You can also book an option for a beer spa with a massage included – it's more expensive (£129 for two) but, hello, massage. You're worth it.
It's recommended you don't bathe or shower for four hours after the spa to give the ingredients time to work their magic. You will smell a bit hoppy but who doesn't want to smell like a crisp can of beer at least once in their lives?
We were asked not to pour the beer from the taps into the bath as it kills the active ingredients in the bath. Guess you just have to drink your beer instead 😀
Visiting the Bernard Beer Spa in Prague
Question is, is visiting a beer spa for you?
I'll walk you through my experience to help you make up your mind (I have a sneaky suspicion the answer is going to be yes, yes and yes again).
I'd booked us in for early Sunday afternoon, and so we took a jaunt down to the Bernard Beer Spa at the Hotel Metamorphosis at the appropriate time.
After a quick change in the changing room, we are all ready for the full beery hoedown.
Our host talked through the benefits of the beer bath, showed us how to use the taps (ours was very foamy – don't judge our pouring skills, we normally pour a better pint than that) and then left us for half an hour of snacking and drinking beer whilst the bath did magical things to our skin.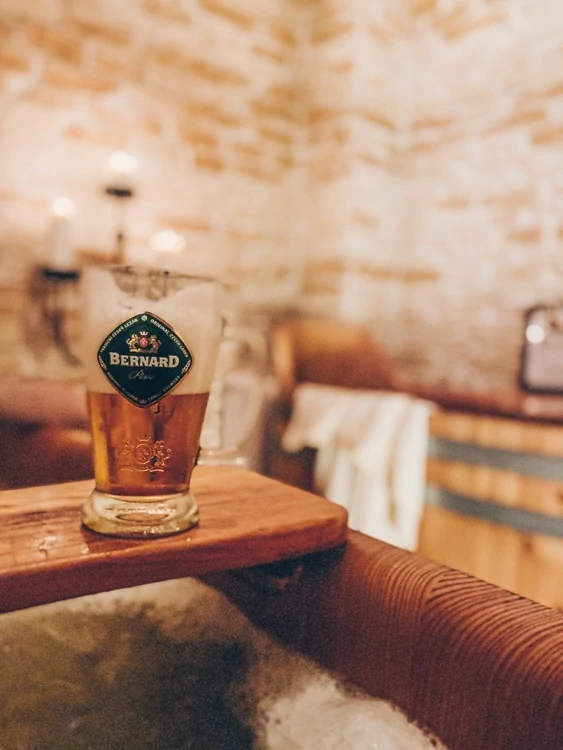 Not every spa is the same but we were able to choose between spending the whole hour of the experience in the bath or spending the second half an hour in a heated relaxation bed.
Personally, I plumped for the full hour in the bath but it's totally up to you.
Now if you're not from one of those countries where getting naked with other people is totally the norm you're probably wondering if this is a completely private experience.
A.K.A are other people going to see me in my birthday suit? (I wish I was a bit more carefree in that regard, but I'm British and so naturally a bit more awks getting naked in front of other people).
Anyway, fear not – you're in a completely private room and the attendant only comes in if you ring a bell and to let you know that your time is up.
By the time it came to the end of the hour, I was fully relaxed – what's more, my skin felt baby soft too.
It does take a bit of vigorous towelling to get all the hops off your skin but what's life without a little sacrifice?
Other Prague Beer Spas
PS, looking for the best place to stay in Prague? I'd recommend The Alchymist Grand Hotel & Spa, which is where I stayed (and loved it).
Read More Prague and Spa Travel Guides and Tips
Love This? Save and Share on Pinterest!