Planning things to do in Canada? Whether you're heading out to explore the Canadian Rockies or want to walk the cobbled streets of Montreal, these are the Canadian hotspots not to be missed.
Canada might be famed for its epic ski resorts and ridiculously friendly locals (two of the reasons I love the country so much), but there's plenty more to see and do in the land of all things maple.
Whether you're an outdoor enthusiast looking to hike through rugged wilderness, a foodie eager to sample local delicacies or a culture buff seeking art, music and history, I guarantee you'll fall head over heels in love with the country.

So, are you ready to explore? From Toronto and Vancouver to Banff and beyond, here are 27 epic ideas for things to do in Canada.
Looking for somewhere to bed down? The Fairmont Royal York Hotel is an iconic Toronto hotel that sees you stay in total luxury. Yes, please.
Top 5 Things to do in Canada
Spend a Weekend in Banff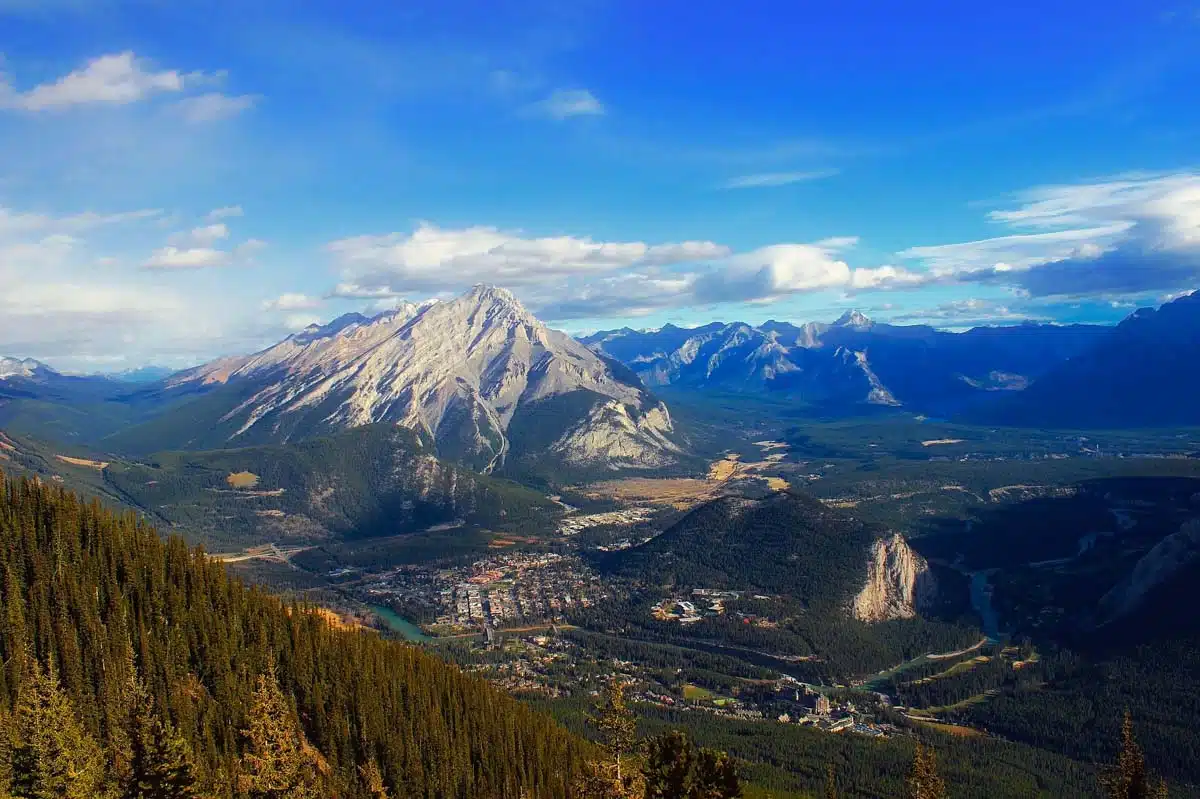 So, what should be at the top of your Canada bucket list? A weekend in Banff, trust me. Banff is famed for hosting some of the finest resorts in Alberta – or anywhere in Canada, for that matter.
Choose between charmingly rustic options like Hidden Ridge Resort or just go for it and lock in a room at the ultra-luxurious Fairmont Banff Springs (I think you totally deserve it). But after pampering yourself at the spa or sleeping in late, be sure to explore the surrounding wilderness of Banff.
What should you prioritise? Take a gondola ride over Banff National Park (booking a ticket now can save you some trouble later), tour the Cave and Basin National Historic Site or take a dip in the Banff Upper Hot Springs, which are up there with some of the most incredible natural pools in the world.
Indulge in the Flavours of Montreal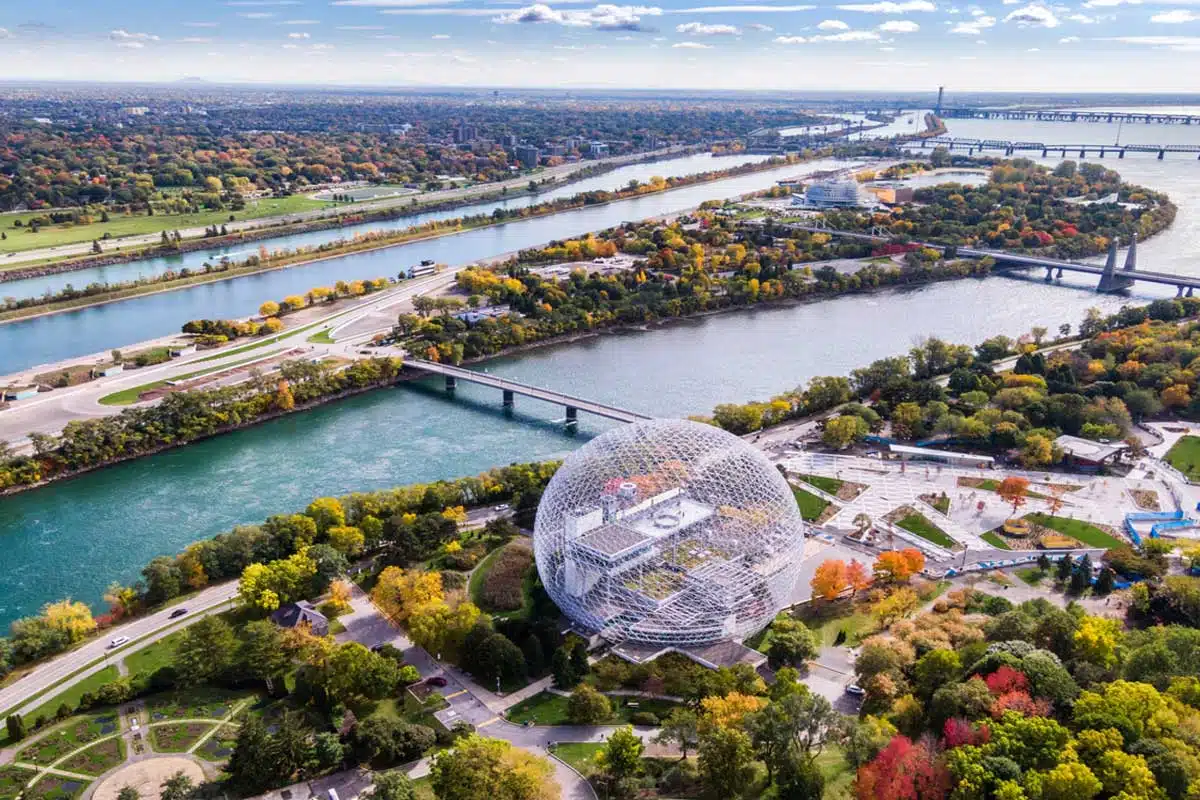 Montreal is one of the coolest cities, not only in Canada, but anywhere in the world. Don't believe me? The French influence is seen throughout the city, and much like in Paris, you'll find some incredibly tasty food around every corner.

If you're looking for fun places in Canada to hop from one restaurant to another, you can't do any better than Montreal. So what should you order when you're in this multicultural city? Anything and everything.

You'll find delicious food ranging from Portuguese chicken to delicious plates of Haitian cuisine.

But two can't-miss dishes when you visit Montreal are poutine (the carb-heavy combination of fries, gravy and cheese curds never fails) and bagels. Yes, bagels here rival anywhere in the world, including NYC. Believe me, I've tried a fair few.
Some people say St-Viateur Bagel is the best, while others rave about Fairmount. You'll have to try both to see for yourself.
Explore the Canadian Rockies in Jasper National Park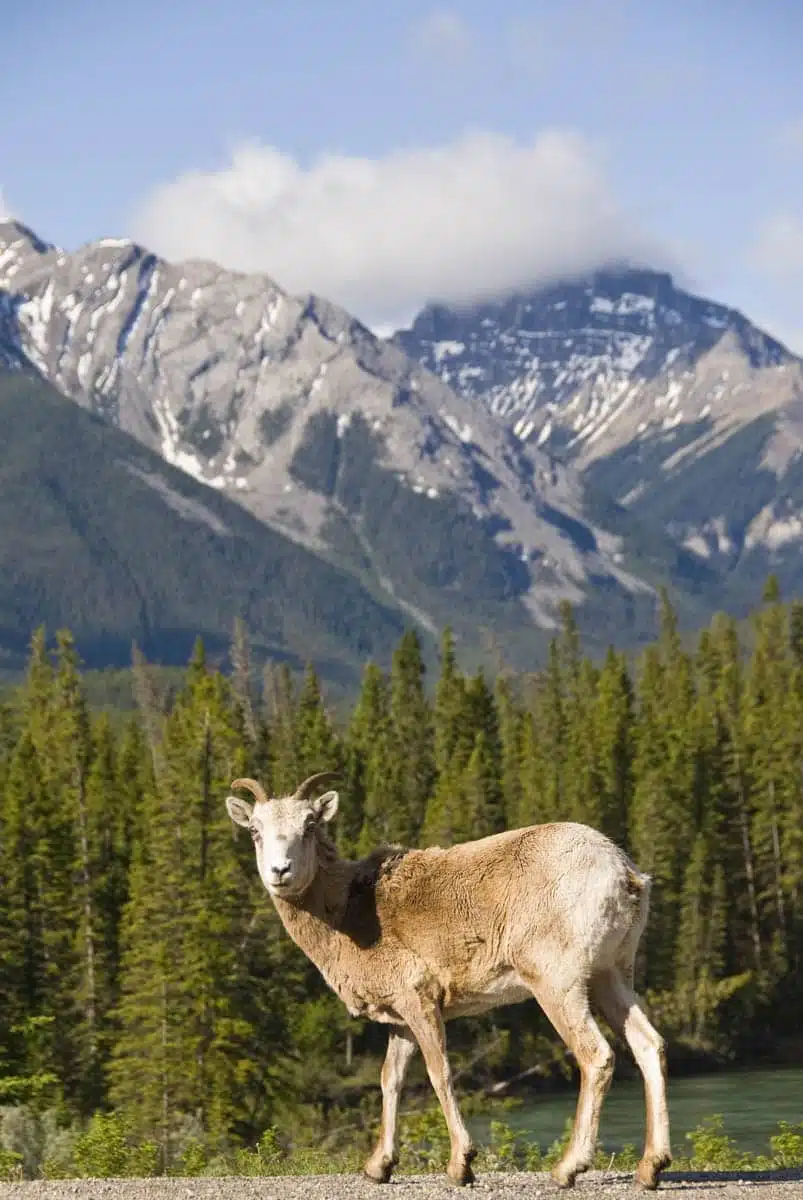 Jasper National Park is well-known as one of the top places to visit in Canada. Why? The Canadian Rockies are impossibly beautiful no matter when you go.

Jasper National Park is the best place to experience essential Canadian activities like waterfall tours, whitewater rafting or biking along the valleys and canyons. To be totally honest, however you decide to spend an afternoon (or longer) in Jasper, you're guaranteed adventure and wildlife like nowhere else in the world.

If you want to learn more about the incredible area, hire a professional guide who'll help you see Canada's wild side.
Plus, there's always the chance of catching an up close (but hopefully not too close) view of bears, moose and mountain goats.
Chill Out on the Coast of Vancouver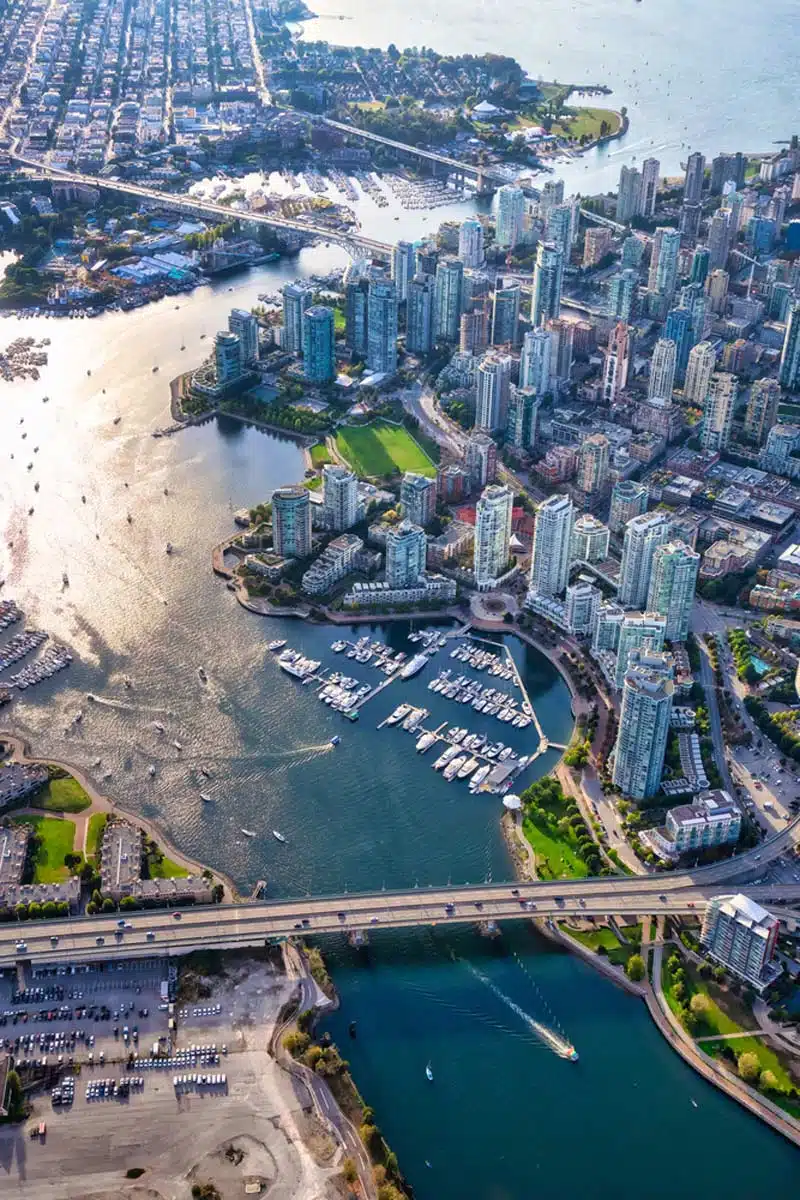 Whether you want to breathe in the ocean's salty air or spend an afternoon by the lake, Vancouver – and the surrounding area – has plenty to do near the water.

Check out Kits Beach (Kitsilano Beach) on a sunny afternoon and soak up the views of the Vancouver skyline and the North Shore Mountains. Plenty of outdoor enthusiasts take advantage of nicer days, so it's a great place to bring your friends or meet new ones along the way.

Or if you're in the mood to read a book in between sunny naps, visit Locarno Beach. You actually need to be quiet on this beach that outlaws music and noisy activities.

Even in the colder months, Vancouver beaches offer unique photo opportunities, sightseeing and fun things to do.
Hike Up and Photograph the Turquoise Lake From Above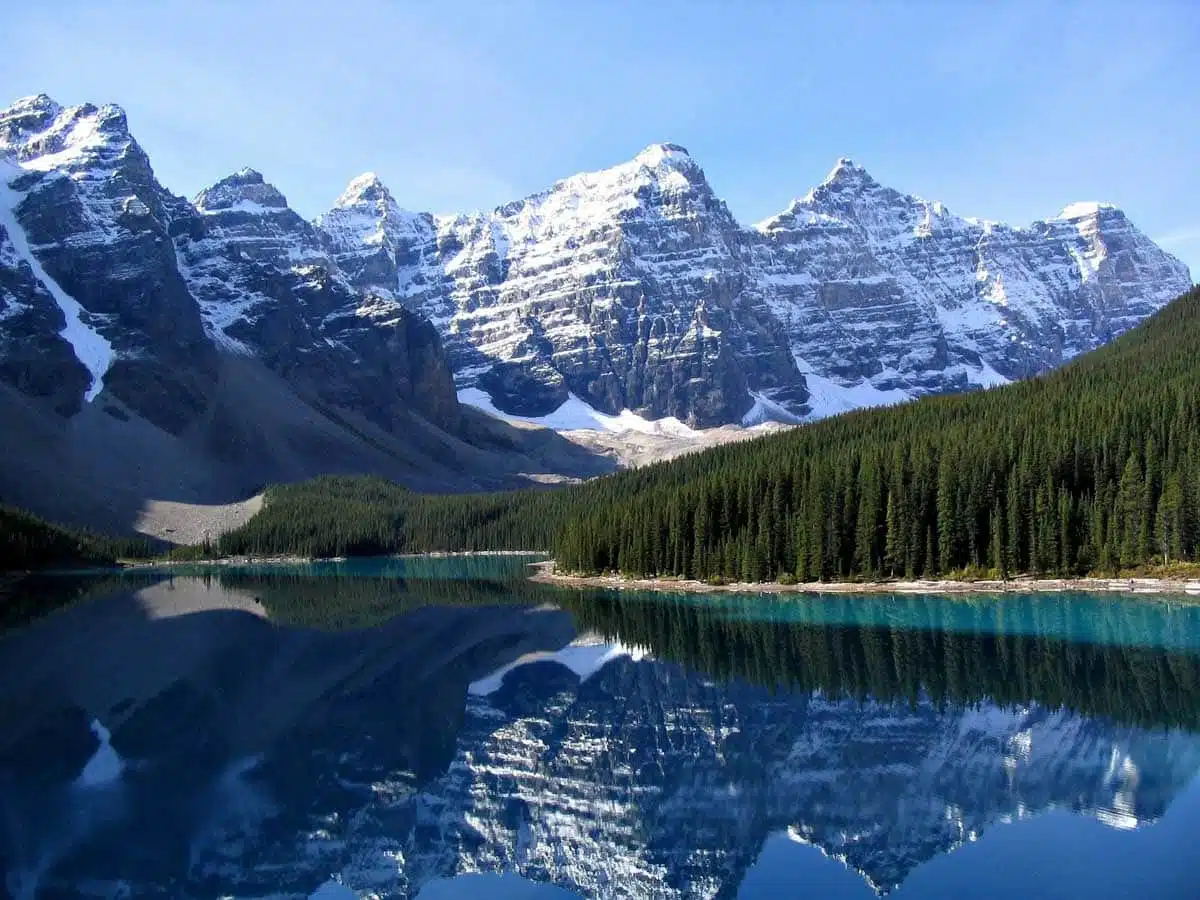 You've seen the pictures on social media, in magazines or in TV commercials – the turquoise lake is a stunning natural landmark. So where is it?

I'll let you in on a secret… There are more than a few turquoise lakes in Canada, with some of the most spectacular being around Banff.

But Lake Louise and Moraine Lake in Alberta are the most photographed, and for good reason. The mountains and resorts around these lakes offer mind-boggling vistas of the turquoise waters below.

Hit up the easy Rockpile trail for great photos of Moraine Lake or walk along the shores of Lake Louise for two of the best things to do in Canada during the summer.
Brilliant Things to See & Do in Canada
Take a Winter Hike to See the Frozen Bubbles at Abraham Lake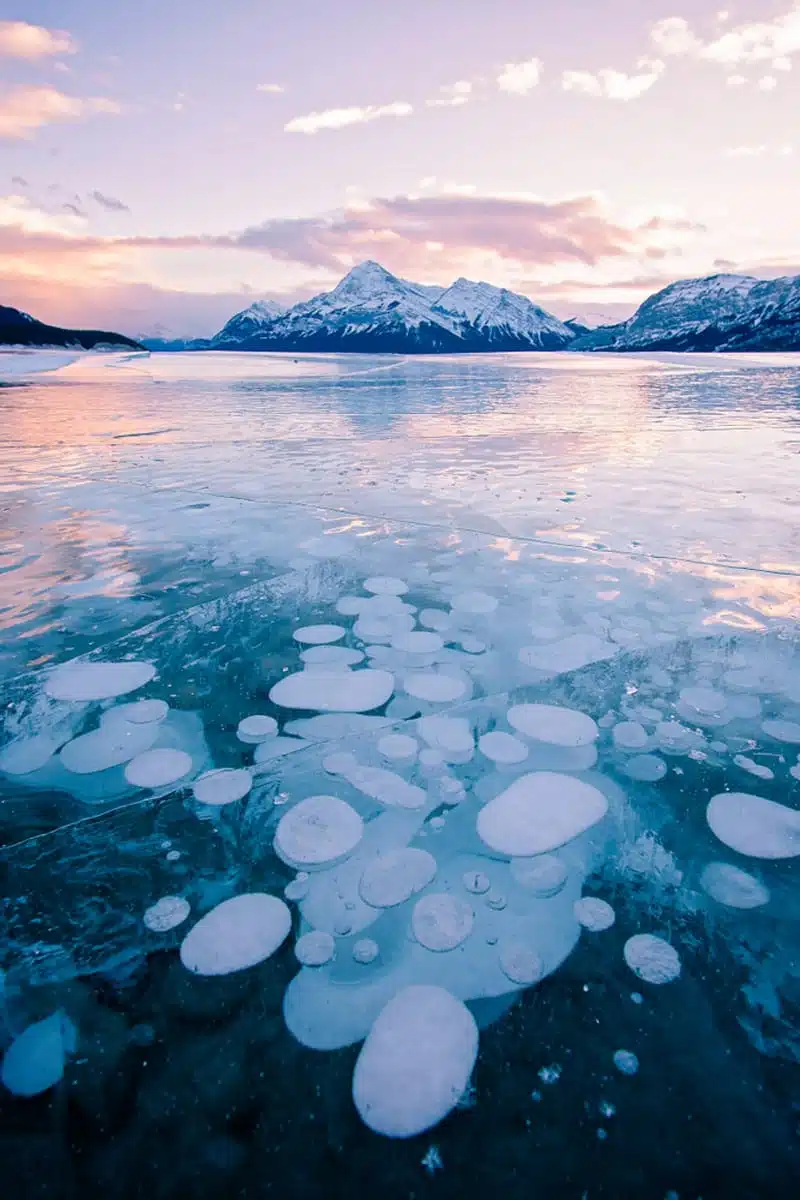 Looking for cool places in Canada? If you visit Abraham Lake in Alberta in January or February, you'll get a chance to see the Instagram-famous bubbles along gorgeous Abraham Lake.

What causes this unusual spectacle? The lake floor is teeming with wildlife decomposing under the surface. Mostly from trees and other foliage, the methane gas gets locked under the icy surface, creating a special display (if only for a few weeks).

They form interesting shapes of varying sizes, which allows visitors to enjoy one of the most interesting things to see in Canada during the winter months.
Top Tip: While you'll need to go in the winter, it's best to avoid going if it just snowed – you won't see the bubbles if they're covered by a recent blizzard.
Dine at 360 The Restaurant at the CN Tower in Toronto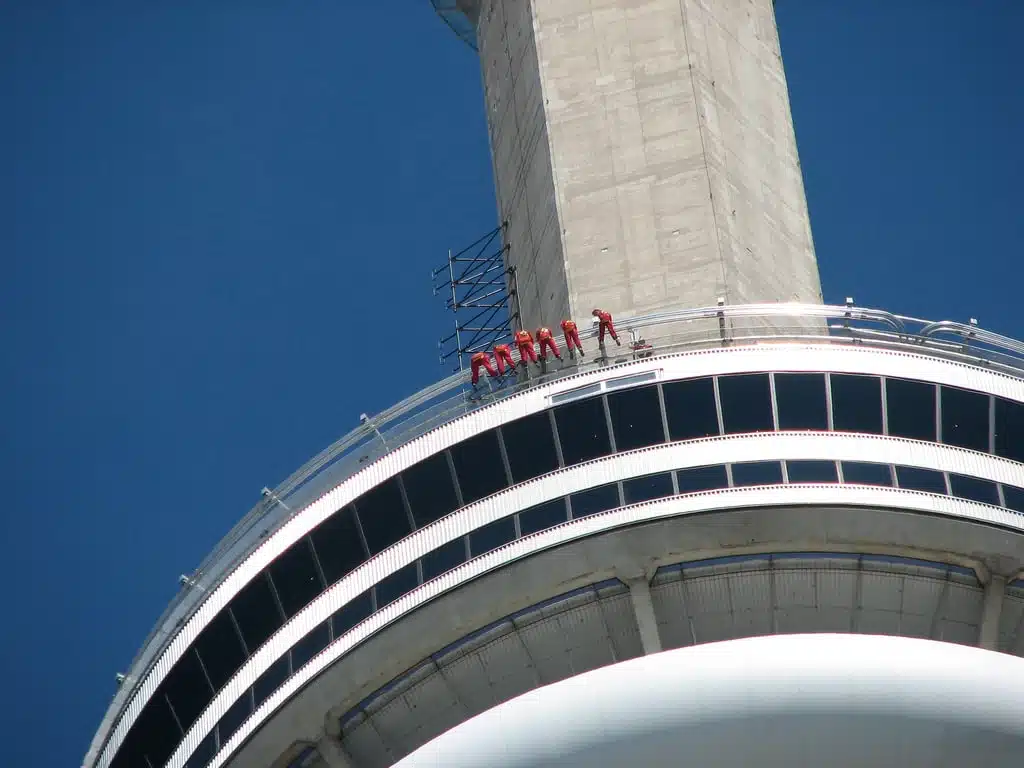 Toronto is home to the most famous skyline in Canada, and there's no better place to take it in than at the 360 restaurant at the CN Tower.

Dishes tend to include old-school favourites spruced up with new-school techniques and presentation. Expect to see things like lobster pasta, duck wings and prime rib (yum).

Between the decadent entrees and a great wine list, you should have no trouble reaching the required minimum of $75 per person.

It's a popular Canadian tourist attraction for a reason, the views along the 70+ minute rotation are the best in the country. Or, if you're not hungry, another way to see the CN Tower from above or below is to book this guided tour.
Top Tip: CN Tower gets really busy during the day. If you want to avoid the lines, arrive early or later in the day. The restaurant is open until 9:30 pm, and viewing the city at night is spectacular.
Head to Canmore for a Quieter Rockies Experience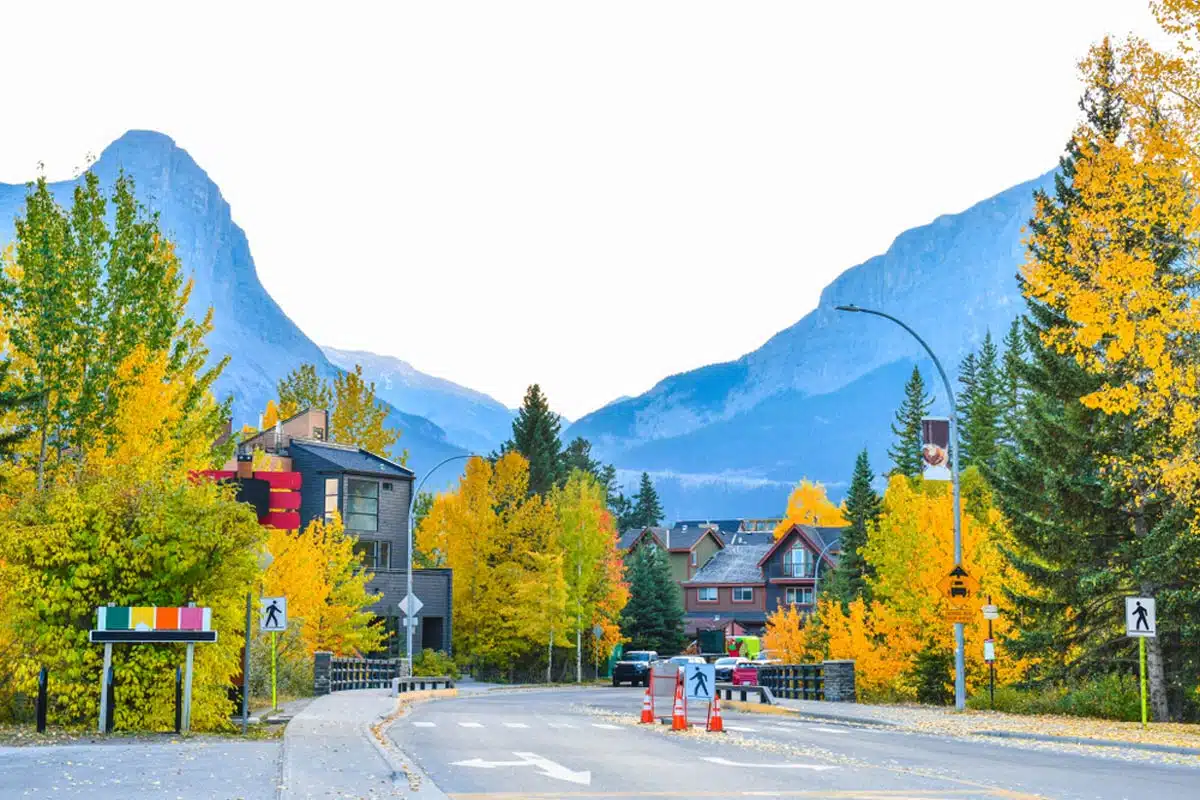 Canmore and Kananaskis might not be as famous as Banff, but that's quickly changing.

Why? The mountains, rivers and resorts in this gorgeous stretch of the Rocky Mountains are full of some of the best places to see in Canada.

The greenish-blue waters of Grassi Lake, underground explorations in Rat's Nest Cave and cross-country skiing at Canmore Nordic Centre are a few of the cool things to do when visiting Banff's next-door neighbour.
Scramble Devil's Thumb via Lake Agnes Trail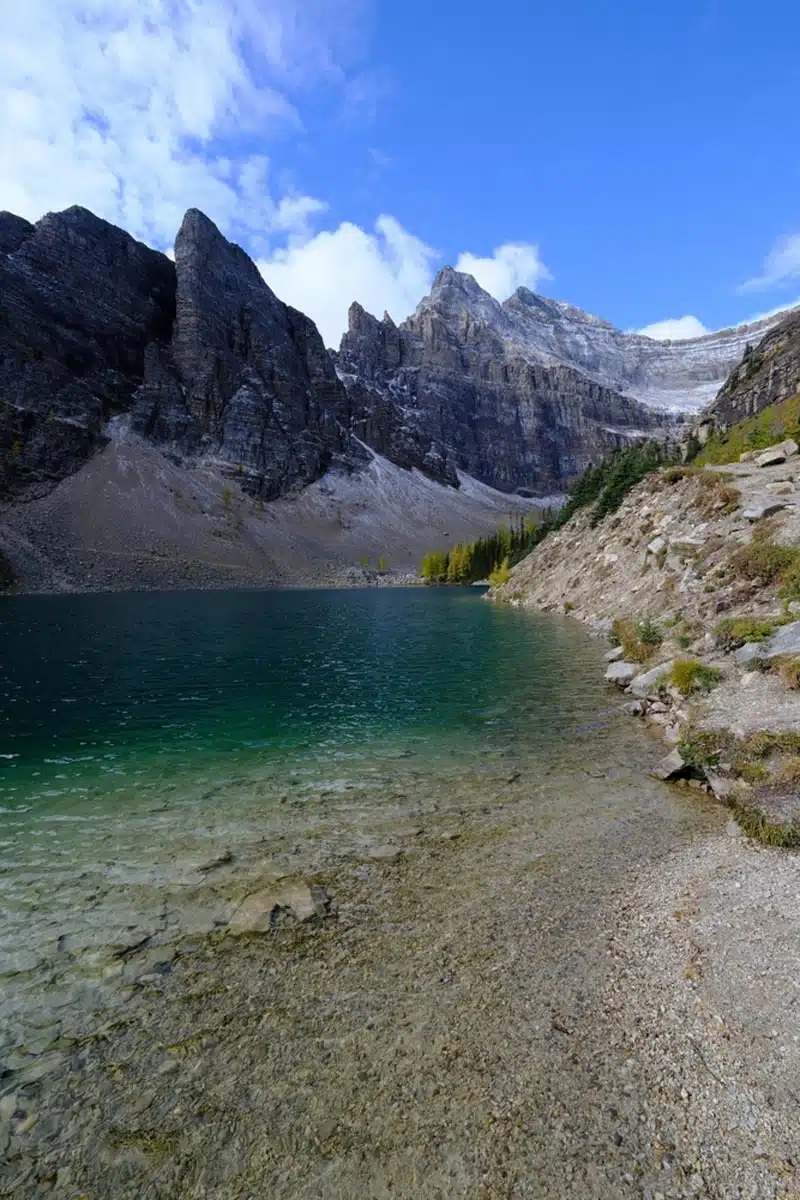 If you're even the faintest bit outdoorsy, Canada is the place to run wild and free. There is no shortage of hikes for those who have the will (and the leg-power) to tackle them.
For a particularly challenging view of Lake Louise, try the Devil's Thumb via Lake Agnes Trail. I won't lie, it's a hard trek – but it's very popular, so you won't be breaking a sweat alone.

It's nearly 8 miles long (12.87 km) and involves some challenging terrain where you'll need to scramble. But the views from high above make it one of the best places to go in Canada if you're up for a serious challenge.
Top Tip: The best time to see the famous blue waters is in July and August.
Wander Through Old Quebec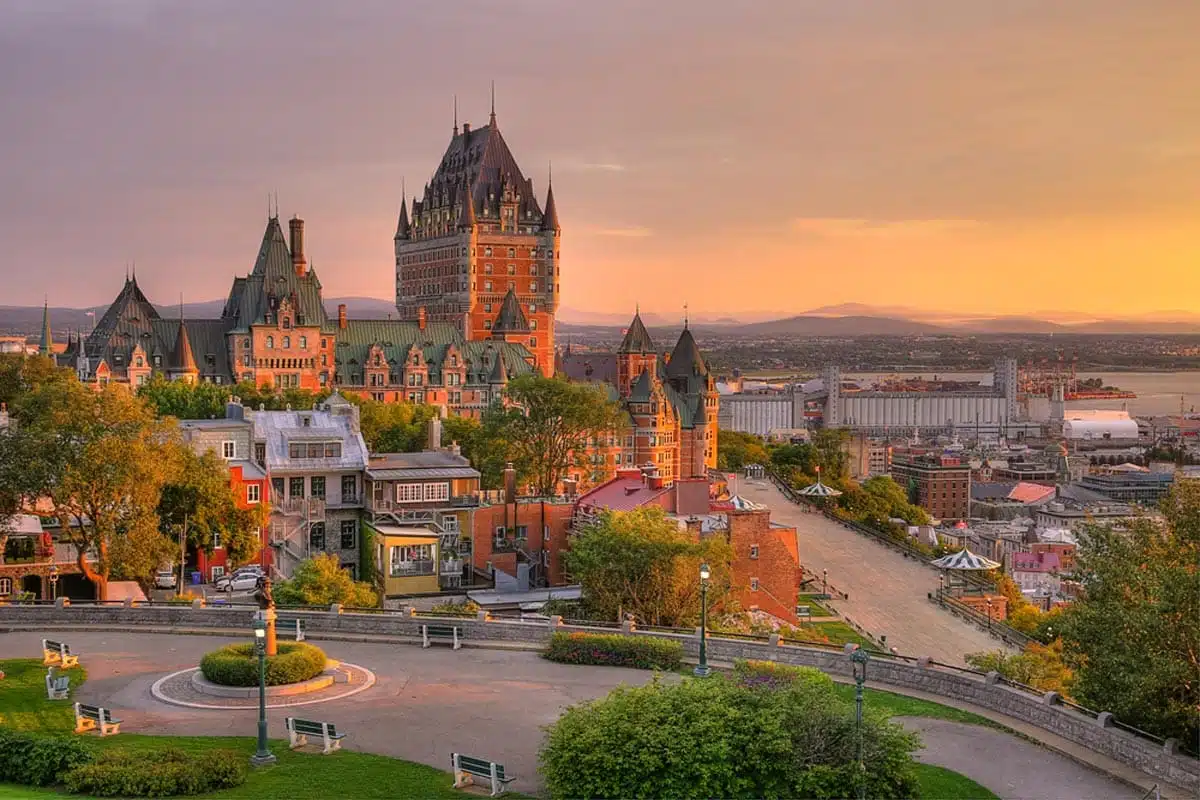 Take some time out to stroll through Old Quebec and thank me later.
Amble around the 17th Century streets admiring the fortress known as La Citadelle de Québec or wander the famous walkway Dufferin Terrace – I pretty much guarantee that you'll fall in love with this UNESCO World Heritage Site in no time.

Have a cocktail at Château Frontenac, grab a snack from the charming Épicerie J.A. Moisan or simply get lost in the unique and nearly 400 years Old Quebec.
Head Out Late at Night to Catch the Northern Lights
Want the best things to do in Canada? Seeing the Northern Lights is definitely one of them.
So how can you catch them, and where should you go for the best possible views? Truthfully, you can capture them from numerous locations in Canada, but of course, you'll have the best chance to see them if you get out in nature.

Yukon is a Northwestern territory known for its beautiful natural scenery and the tallest peak in Canada. It's also one of the best places to catch the Northern Lights – typically in the winter and late at night. Going with a guided tour can help you find the best spots from locals in the know.
Top Tip: Plan to head out around midnight in January for the most impressive Northern Lights displays.
Visit the Squamish Lil'wat Cultural Centre in Whistler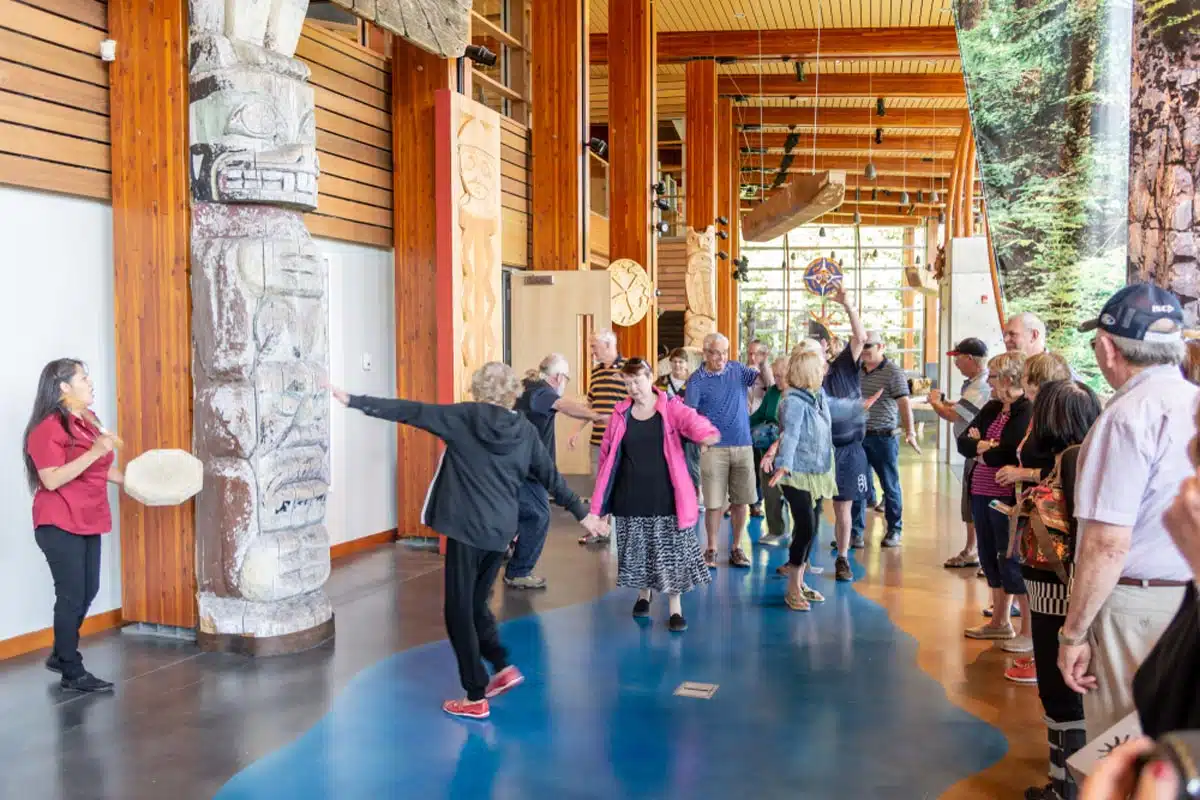 Fancy delving deeper into the rich history and culture of Northwest Canada? Visit the Squamish and Lil'wat Cultural Centre in Whistler for a history lesson.
Here, you can immerse yourself in the fascinating heritage of two of the region's most prominent Indigenous nations through a range of engaging exhibitions and guided tours. Learn more about the traditions, art and language of these two distinct cultures.

It's one of the top Canada destinations for history buffs or casual travellers wanting to learn more about the people who lived here for over 1,000 years.
Can't-Miss Canada Attractions
Explore the Butchart Gardens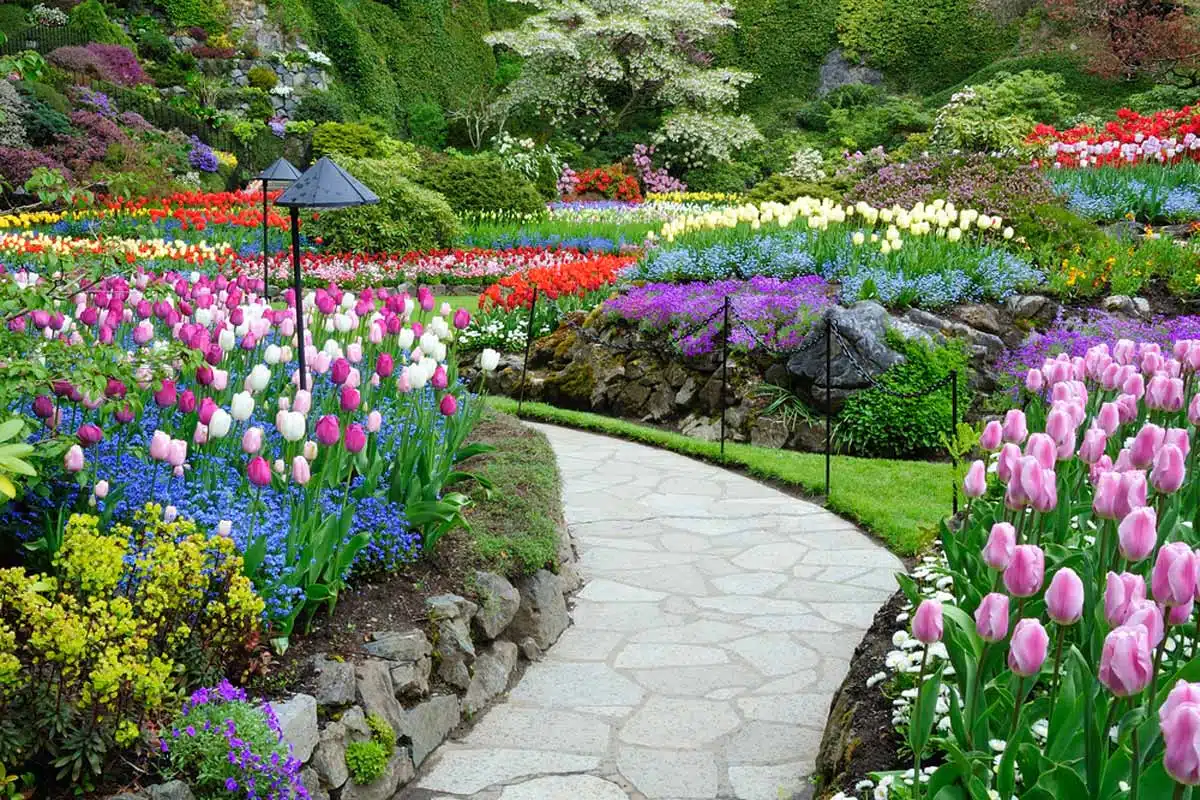 Looking for the best tourist attractions in Canada? If you're in Brentwood Bay (British Columbia), stop by the Butchart Gardens.
The Butchart Gardens are renowned for their well-manicured lawns, vibrant colours, and impressive collection of over 900 types of plants. The garden is spread across 55 acres of land, home to a wide variety of flora and fauna.
Whether you are an avid gardener, nature lover, or – let's be real – want to take a banging Instagram post, Butchart Gardens are the perfect destination.
Top Tip: This isn't your average garden – you'll need a few hours here.
Go on a Whale Watching Cruise in the Saguenay-St-Lawrence Marine Park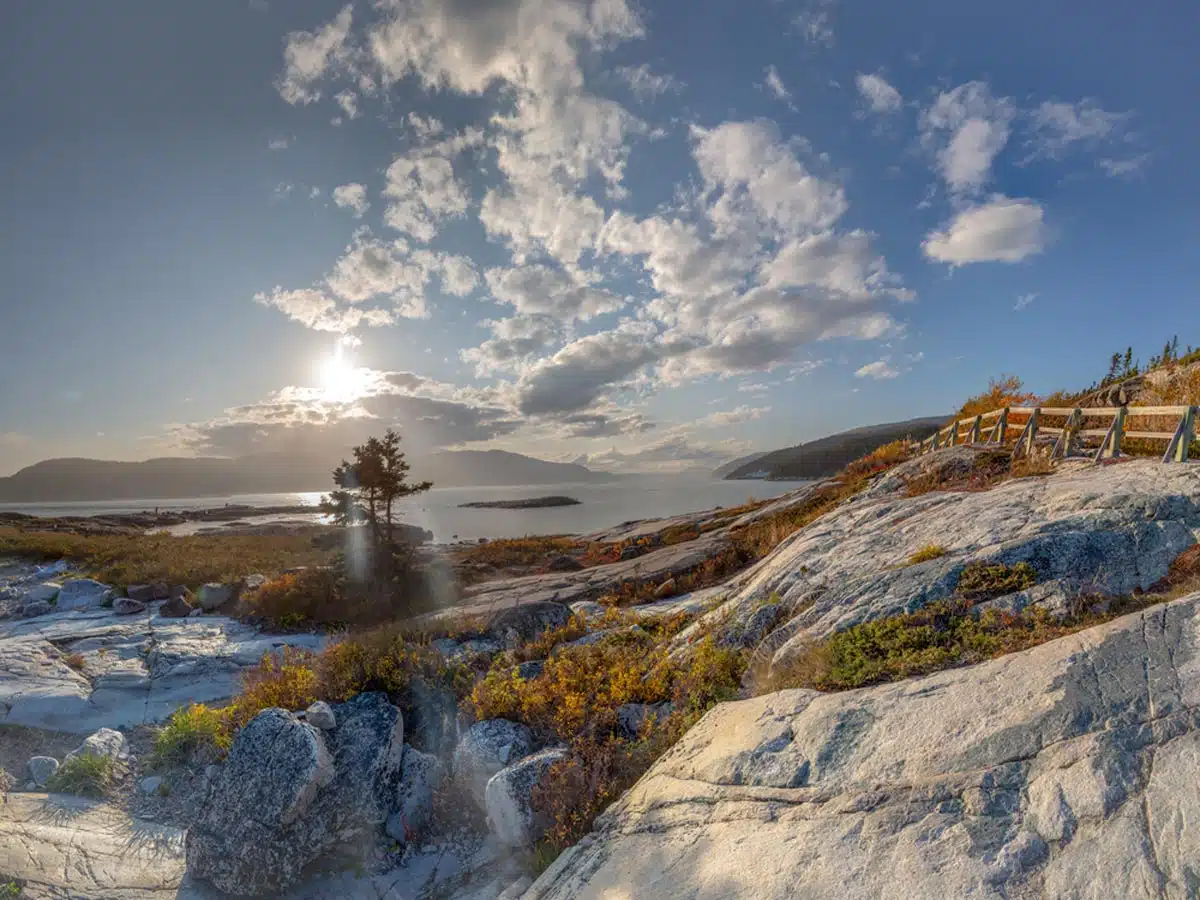 Looking for nautical attractions in Canada that you won't see in many other places in the world? How about taking a private tour through the Saguenay Fjord and getting up close with the world-famous Beluga whales?

The three-hour tour features some of the most incredible sightseeing in Canada, so bring your camera. Choose from two starting points, Tadoussac or Baie-Sainte-Catherine, depending on your preference.
You can spot the Belugas most of the year, but if you go in the summertime, you may see several other whales, including the largest mammal in the world (the blue whale).
Visit Stanley Park in Vancouver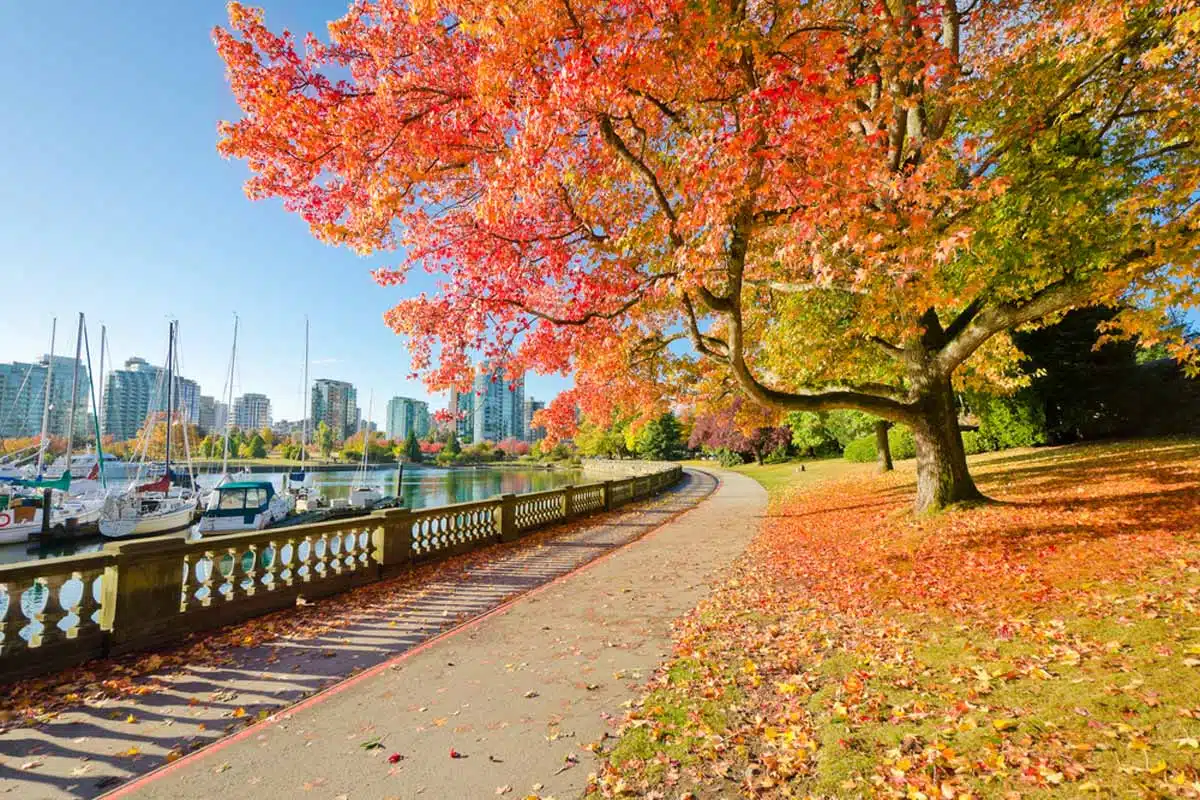 Exploring Vancouver? Stanley Park is a large urban park that just so happens to be one of the best places in Canada to enjoy an afternoon in an urban setting.
One of the most popular attractions within Stanley Park is the Vancouver Aquarium, home to more than 50,000 aquatic animals, including dolphins, sea otters and totally adorable beluga whales.
Or, for those who fancy staying on dry land, Stanley Park has plenty of things to do – including hiking trails and bike paths. I highly recommend renting a bike and exploring the park's many trails and hidden gems.
Whatever you do, stick around for sunset when Stanley Park takes on a whole new atmosphere – watch as the city lights come alive in the distance and the trees are bathed in an orange glow.
Take a Walk on the Wildside at Columbia Icefield Skywalk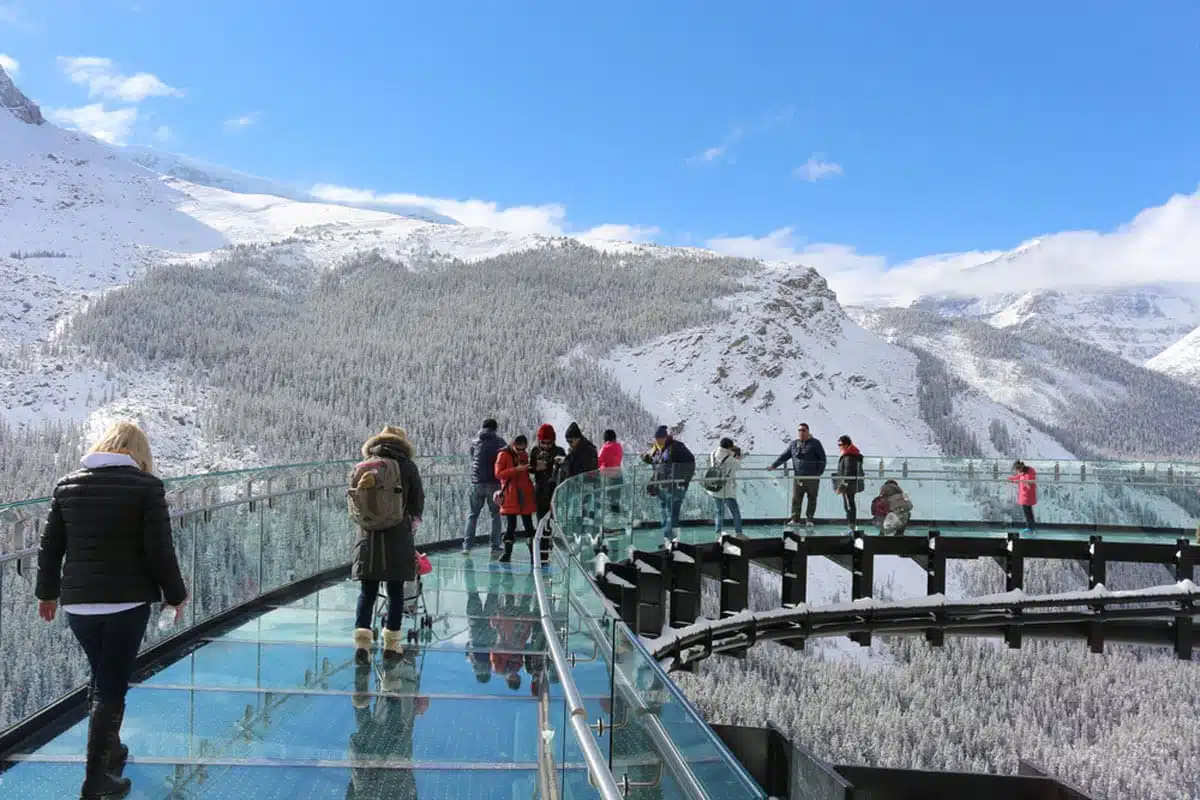 Make no mistake about it. There are some cold places in Canada. So why not embrace the frigid landscape and see some beautiful destinations that just happen to be iced over for much of the year?

If you want to get up close and personal with a glacier (why not?), a guided tour of Columbia Icefield is a great way to do it.

You'll have the chance to walk on the ice field, ride in a heavy-duty vehicle built to traverse the frozen landscape and look out at one of the must-see places in Canada from an observation deck that's 278 metres (over 900 feet) off the icy ground. Not bad, right?
Walk Across Capilano Suspension Bridge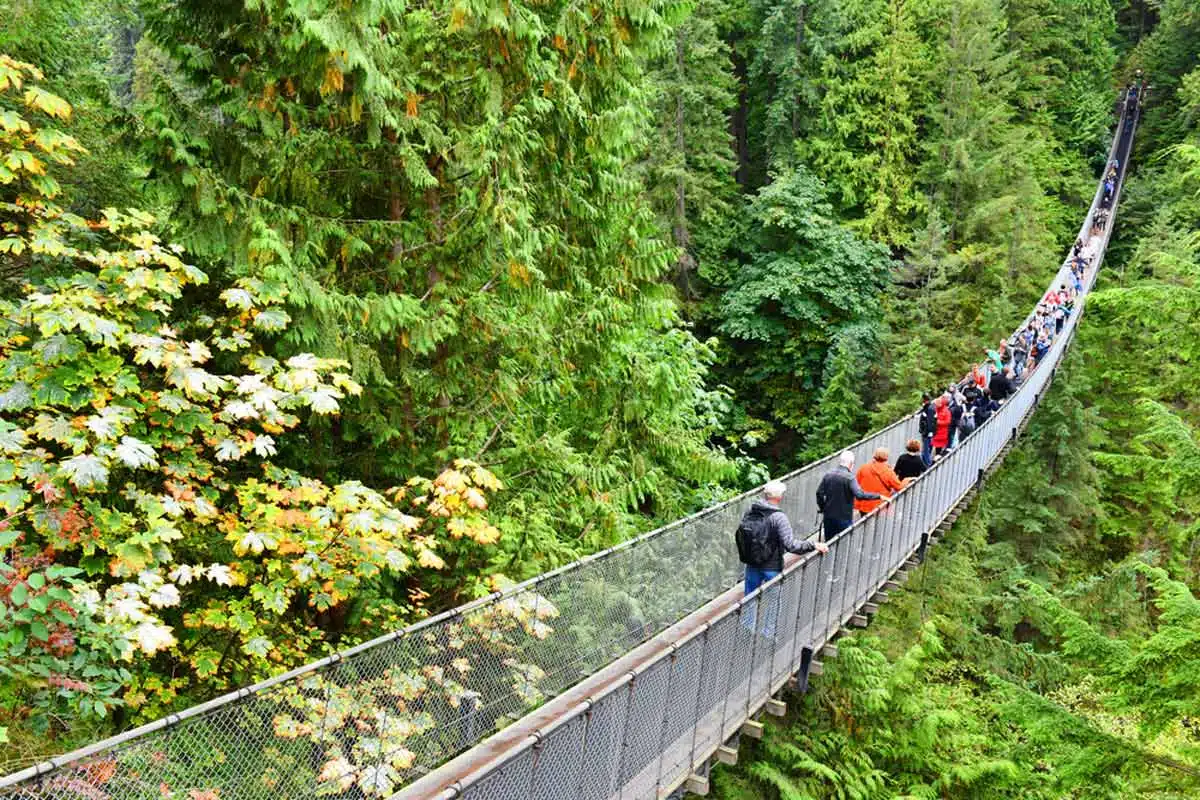 Keen to stroll through a rainforest on your trip to Canada? The Capilano Suspension Bridge is a walking bridge that spans over 140 metres, way above the Capilano River below.

It's insanely beautiful, but it's also a well-known Canada tourist attraction, so it's pricey and usually frustratingly crowded. But hey, you have to do it once, right?

Opt for a guided tour on a seaplane, and you can experience walking the bridge after seeing it from above.
Eat Mussels on Prince Edward Island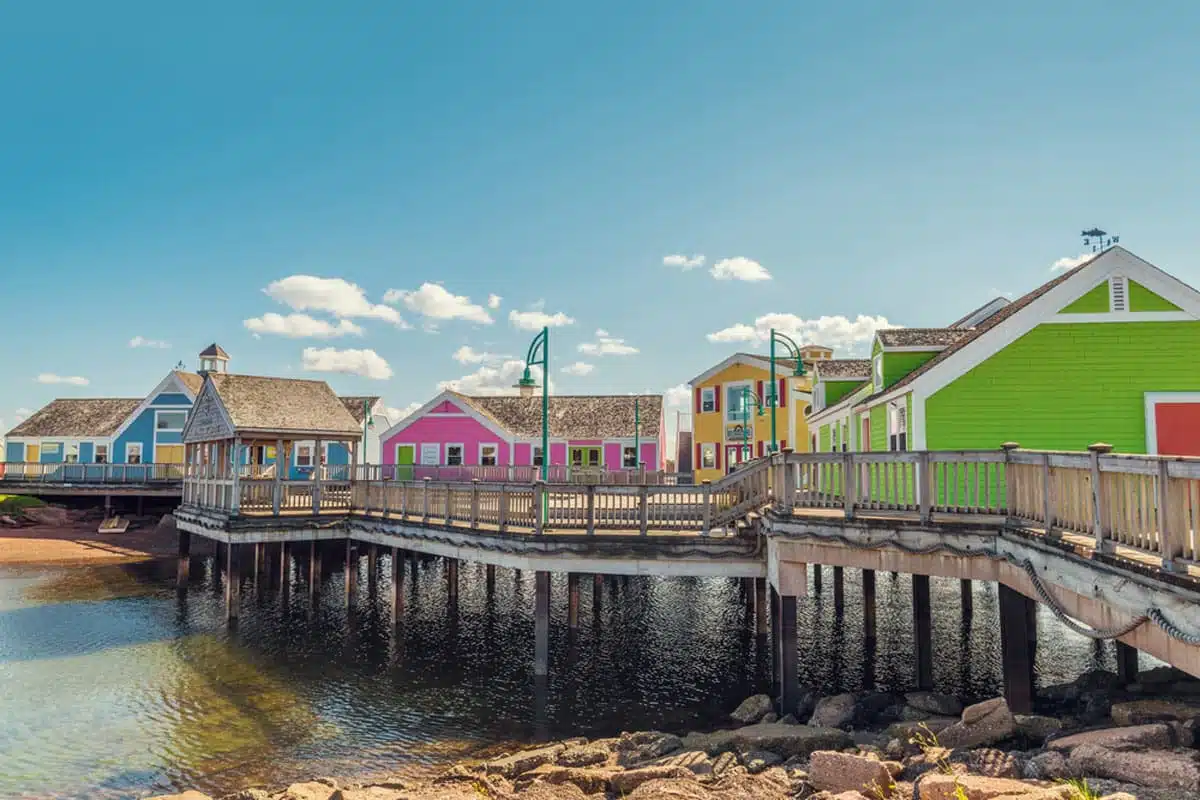 Spending a day or two exploring Prince Edward Island, National Park? When you work up an appetite, be sure to visit a restaurant in Charlottetown for some mussels.

You can find them at numerous locations, as PEI is North America's hub for the shellfish. But I recommend pairing them with a lobster roll at Merchantman Fresh Seafood & Oyster Bar for a particularly satisfying lunch.
Go Fishing for Salmon
Whether you're a dedicated outdoors enthusiast who flew across the world with your fishing gear, or you just want to try your hand at fly fishing for the first time, Canada has some of the finest salmon fishing in the world.

You'll have the best luck in British Columbia, with the Queen Charlotte Islands being a favourite for many serious locals and tourists. The islands are home to several species of salmon, including Chinook, Coho and Pink salmon.
But, don't worry: you don't have to be a seasoned pro to enjoy salmon fishing in Canada. Many guides offer beginner-friendly fishing trips, complete with all the gear and instruction you'll need to reel in a big catch.
Visit the Royal Ontario Museum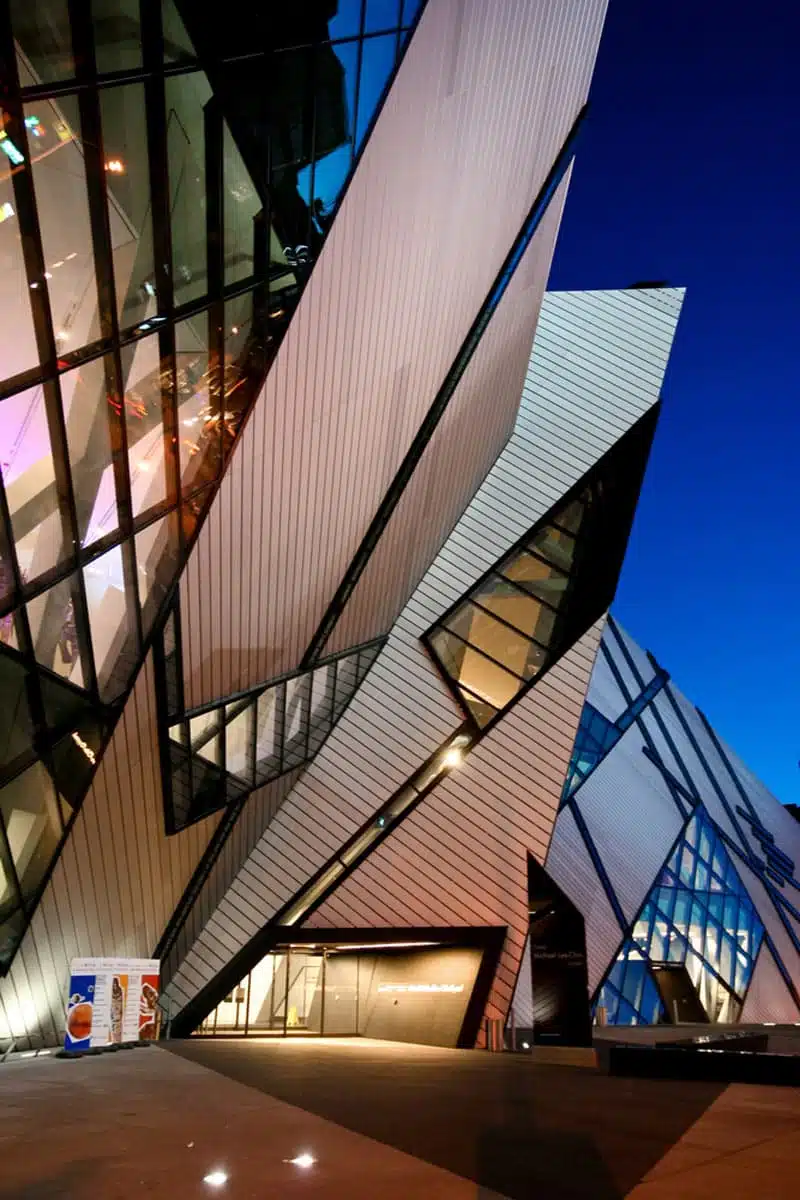 Looking to check out some art and culture in Toronto? Stop by the Royal Ontario Museum to enjoy the best place to visit in Canada for art and architecture.
The ROM covers a variety of subjects, ranging from art and culture to natural history and science. Exhibits showcase everything from ancient artefacts and fossils to contemporary art and interactive displays.

An extension designed by Daniel Libeskind highlights the stunning facade and features more than 13 million works of art and artefacts. Don't miss The Striding Lion, which dates back to Neo-Babylonian times. Seriously.
Unique Things to See & Do in Canada: Hidden Gems That Are Off the Beaten Track
Visit Signal Hill National Historic Site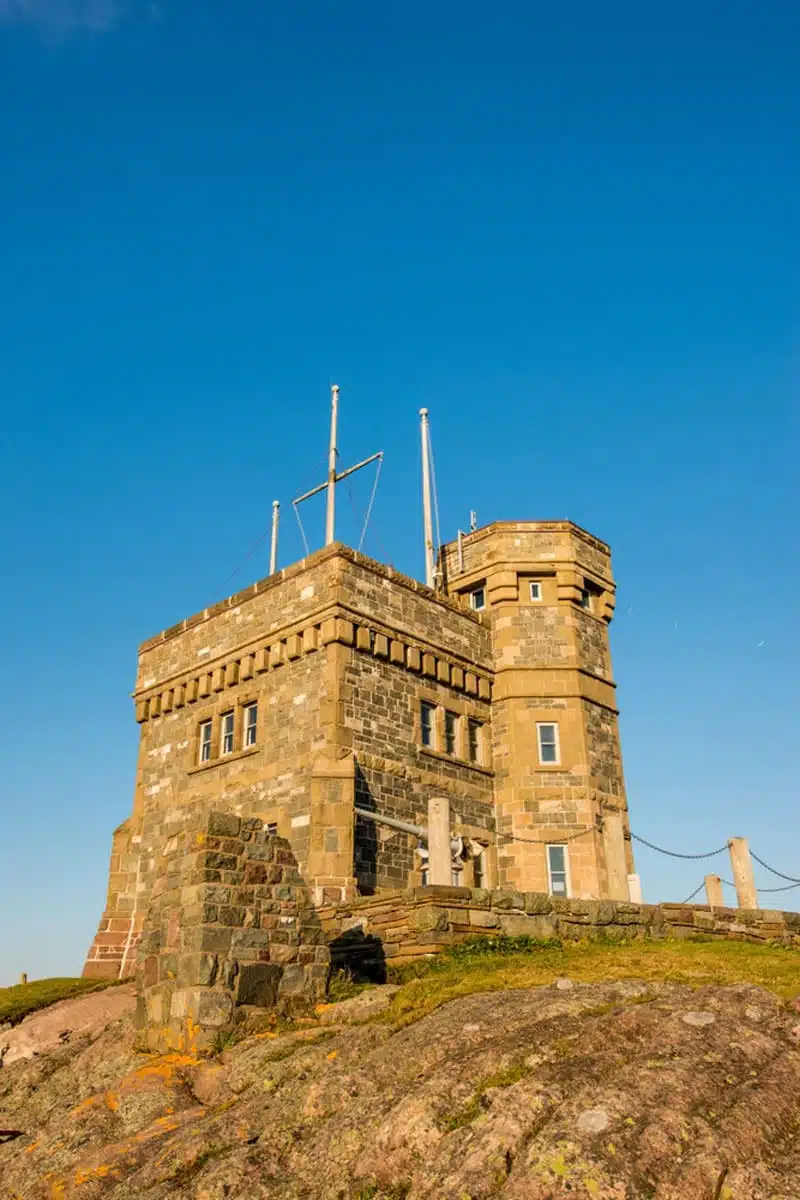 Looking for famous places in Newfoundland? Explore Signal Hill National Historic Site and learn the unique history of the Canadian military at this gorgeous coastal landmark.

Hiking, photography and visiting Cabot Tower are all Canada's must-see activities when you're in Newfoundland. Cape Spear Lighthouse is another standout, at nearly 200 years old.

The historic site is where wireless communication started, with Guglielmo Marconi and George Kent using Morse Code in an experiment that changed how we transmit information forever. Capture the beautiful scenery and text your friends.
Ride the Maid of the Mist at Niagara Falls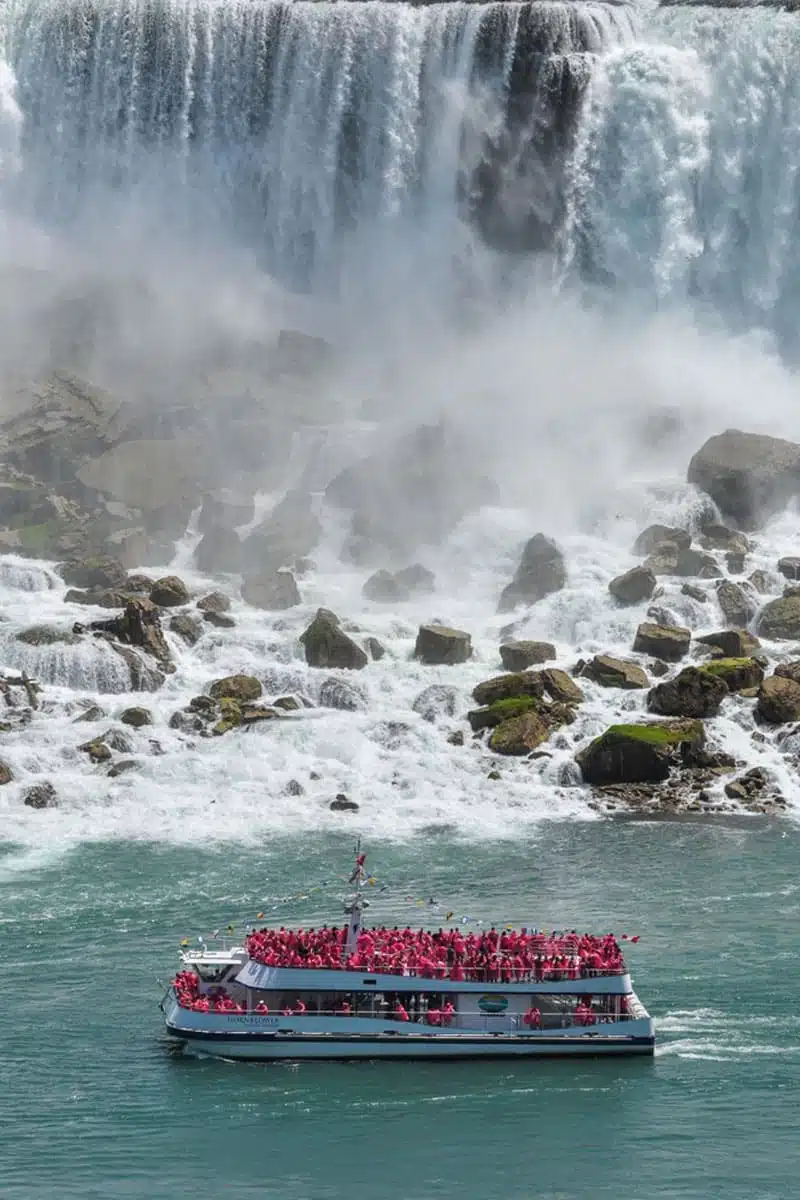 Niagara Falls isn't the tallest waterfall in the world, nor the widest. But that doesn't mean it's not one of the most impressive.

What makes it one of the top places to see in Canada, or all of North America, is how utterly powerful the force is behind the rapids, producing as much as 2,500 tons of force in some spots (Horseshoe Falls). For perspective, this is like hundreds of semi trucks slamming into the ground every second.|

What's the best way to capture the beauty of Niagara Falls? Book a guided tour to see Niagara Falls from two of the most popular vantage points. Board the Maid of the Mist, where you'll get as close as possible to the Horseshoe Falls (you'll get splashed), and then skip the line to see the famous Cave of the Winds.

You'll also see Bridal Veil Falls and some fantastic hiking trails at an attraction Canada offers visitors you can't afford to miss.
Top Tip: Bring a spare pair of shoes; you'll likely get soaked when your tour takes you near the powerful rapids.
Zipline Over Niagara Falls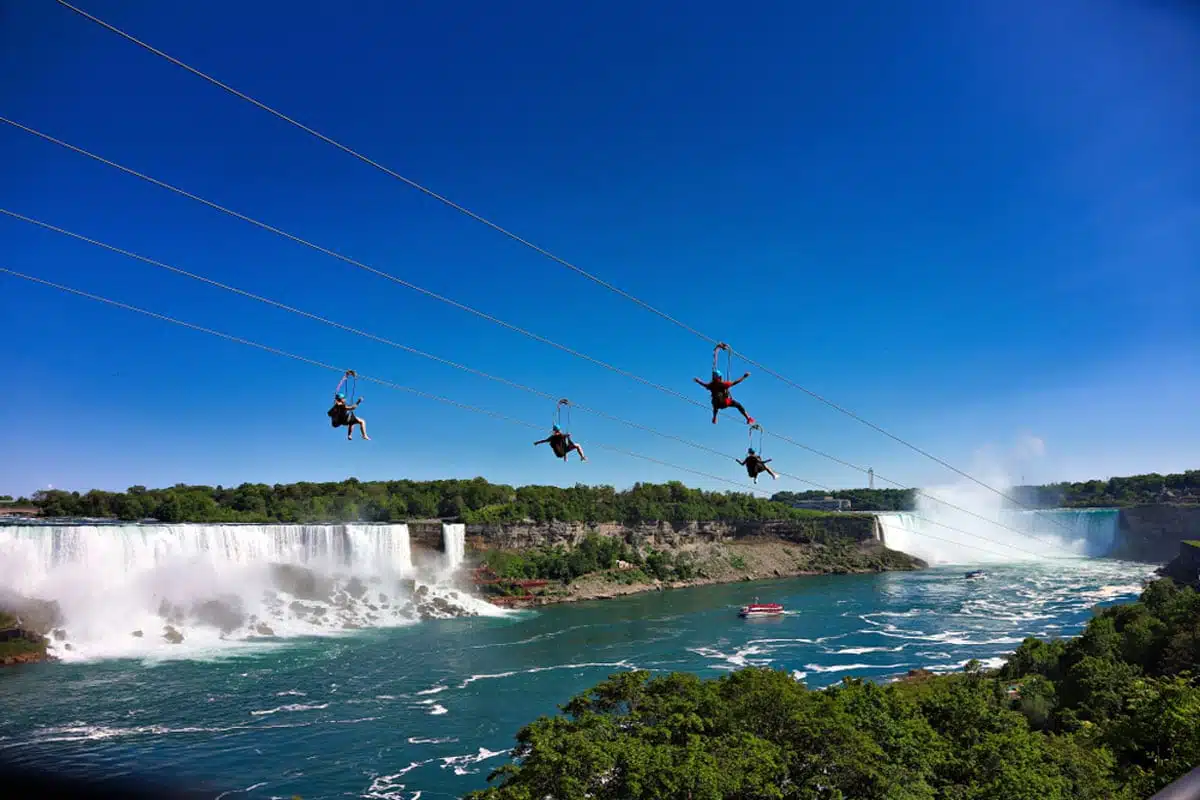 Of course, there's another way to see Niagara Falls. And it's one of the most unique and fun things to do in Canada. Ziplining.

Book a tour to see the falls from nearly 70 metres (229 feet) that take you right over the earth-shaking Horseshoe Falls. Trust me, if you're up for an adventure, you won't want to miss this.
Go Fossil Hunting at the Bay of Fundy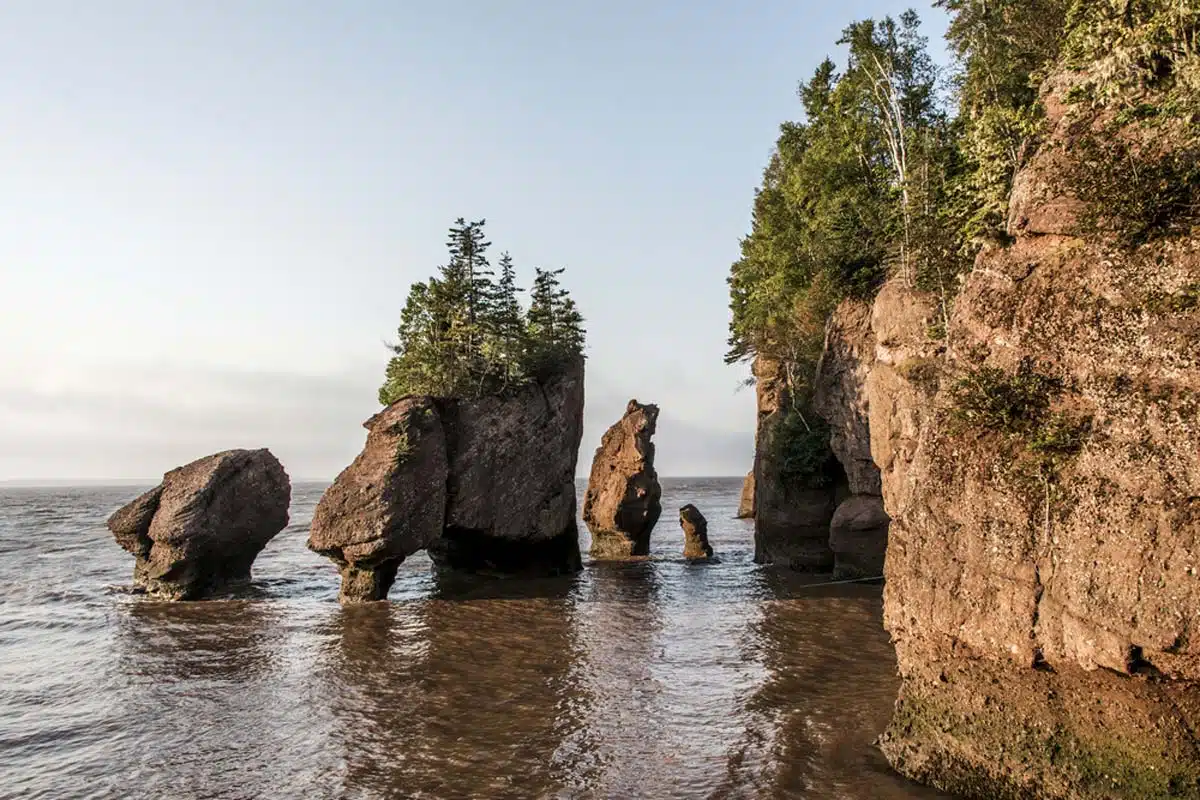 New Brunswick is located just Northeast of Maine in the USA and has plenty of coastal beauty along the lighthouse-dotted shores (there are over 60, FYI).

But if you're looking for unique things to do in Canada, how about going fossil hunting? Seriously. And you don't need your shovel, just an idea of when the tides are rolling out.

The Bay of Fundy is famous for the world's highest tides, but scientists have discovered they uncover some spectacular sights when they recede. Some of the recent findings include the wing of a bird-sized dragonfly (yikes) and footprints they believe might belong to the smallest ever recorded dinosaur (adorable).

Get your ticket to enter the National Park, check the tide charts, and bring your boots.
Top Tip: Tides change rapidly here, and you can get in serious trouble if you don't pay attention. Talk to a park ranger, and don't wear out your welcome by staying too long after low tide.
Order Caesars in Calgary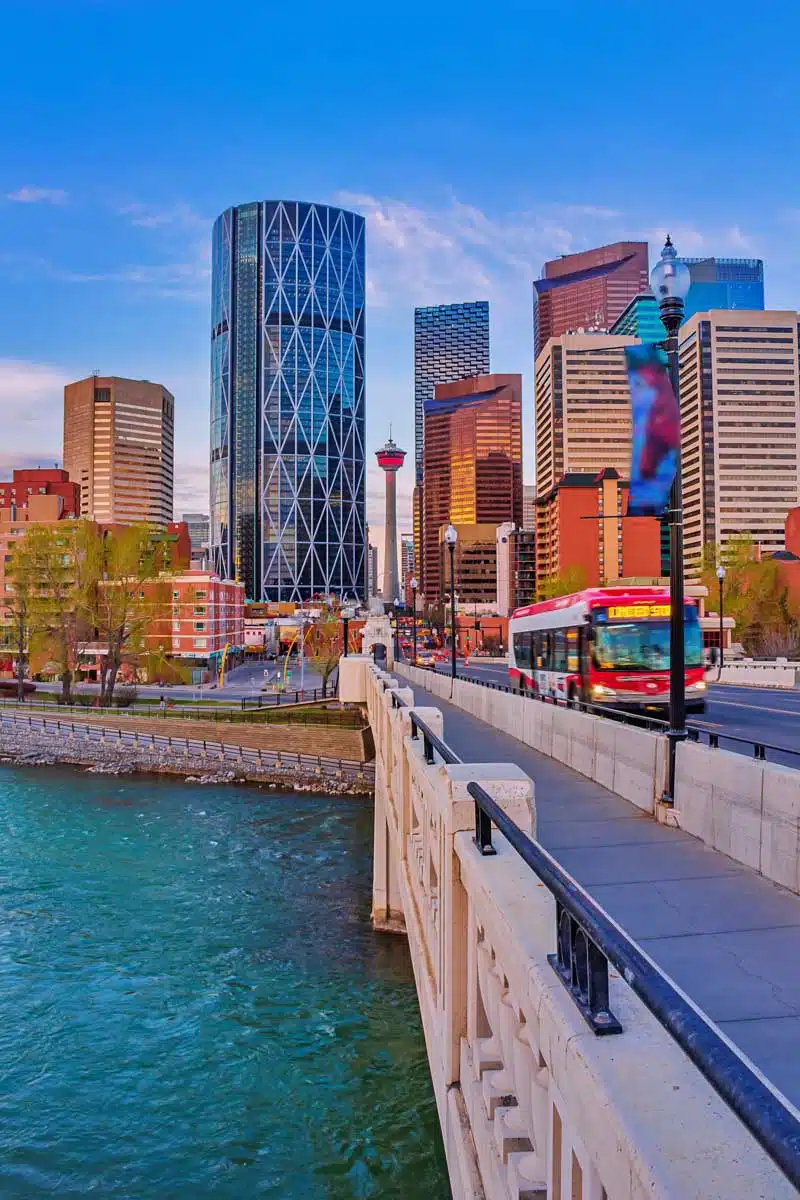 One fun thing to do in Canada (or anywhere) is to sample local food and beverages. So what's a great cocktail rooted in Canadian history? The Caesar.

The clamato-based cocktail (tomato juice infused with clam broth) is far better than it sounds.. Add vodka or gin, a generous dose of clamato, and bloody mary garnishes and seasoning, and you have the Canadian classic that originated in what's now the Westin in Calgary.
Top Tip: The original recipe is great, but for a unique and over-the-top version, head to Cleaver, where you can top it with fried chicken and waffles, among other zany garnishes.
Go Whitewater Rafting in Jasper
Looking for things to do in Canada to get the adrenaline pumping? How about whitewater rafting along the Miette River in Jasper National Park?

This two-hour tour gives you every opportunity to experience the thrill ride of a lifetime with a few friends.
I'll give you a fair warning: you're going to get wet. Wear your swimwear underneath (just in case) and bring a change of clothes; you'll more than likely be happy you did.
Order Poutine Whenever Possible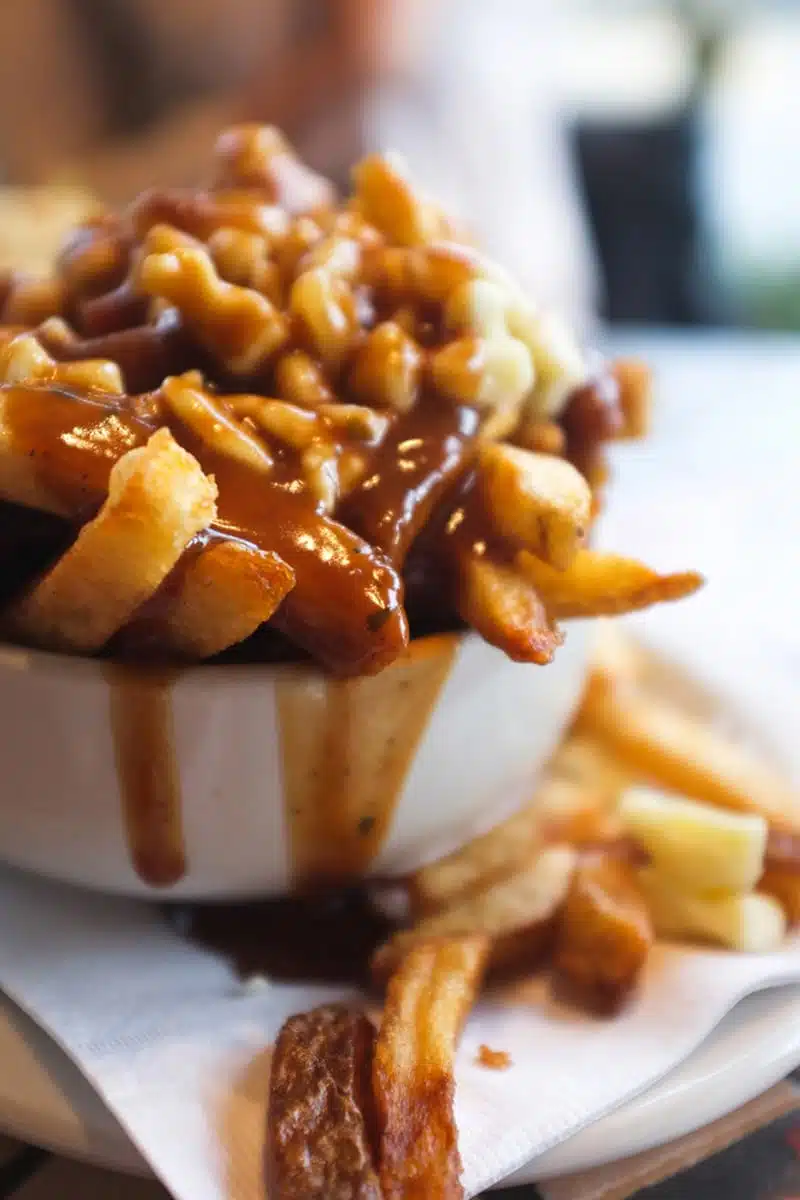 If you didn't make it to the foodie haven that is Montreal, fear not. You can find Canada's most storied dish pretty much wherever you go in the country.

At its best, the fries are crispy, the gravy is savoury and complex, and sharp cheddar cheese cuts through the rich, carb-heavy platter of food that's built to handle the harsh Canadian winters.
Things to do in Canada: Practical Tips for Your Trip
Where Should I Stay in Canada?
Basecamp Resorts Canmore (Mid-Range)
Located between Grotto Mountain and Quarry Lake Park, Basecamp Resorts' full kitchens, self-check-in and cosy apartment-style rooms are the perfect resting spot between outdoor adventures.

The rooftop jacuzzi is a great place to take in the enormity of the surrounding mountains… Or, you know, unwind with a glass of bubbly.
Le Mount Stephen (Luxury)
Le Mount Stephen is a 90-room boutique hotel in the former Lord George Stephen Mansion.
Located near many of the best things to do in Canada when in Montreal, every room sports floor-to-ceiling glass so incredible views are guaranteed.
Don't miss a chance to have a cocktail and a snack at Bar George; the stunning decor and delicious cuisine make it a must-do in Canada.
Recommended Tours in Canada
Things to do in Canada: Map
Things to do in Canada: Read More Canada Travel Guides
Love This? Save and Share on Pinterest