Planning a trip and want to know the best time to visit Banff? Check out this helpful guide.
So, you've checked out my 2-day Banff itinerary, and now you're ready to go. There's just one problem—you're not sure exactly when to go.
This guide gives you the best times to visit Banff and its surrounding areas. Whether you're into winter sports, summer activities, or want to avoid the crowds. I've got you.
Let's dive in.
When's the Best Time to Visit Banff: At A Glance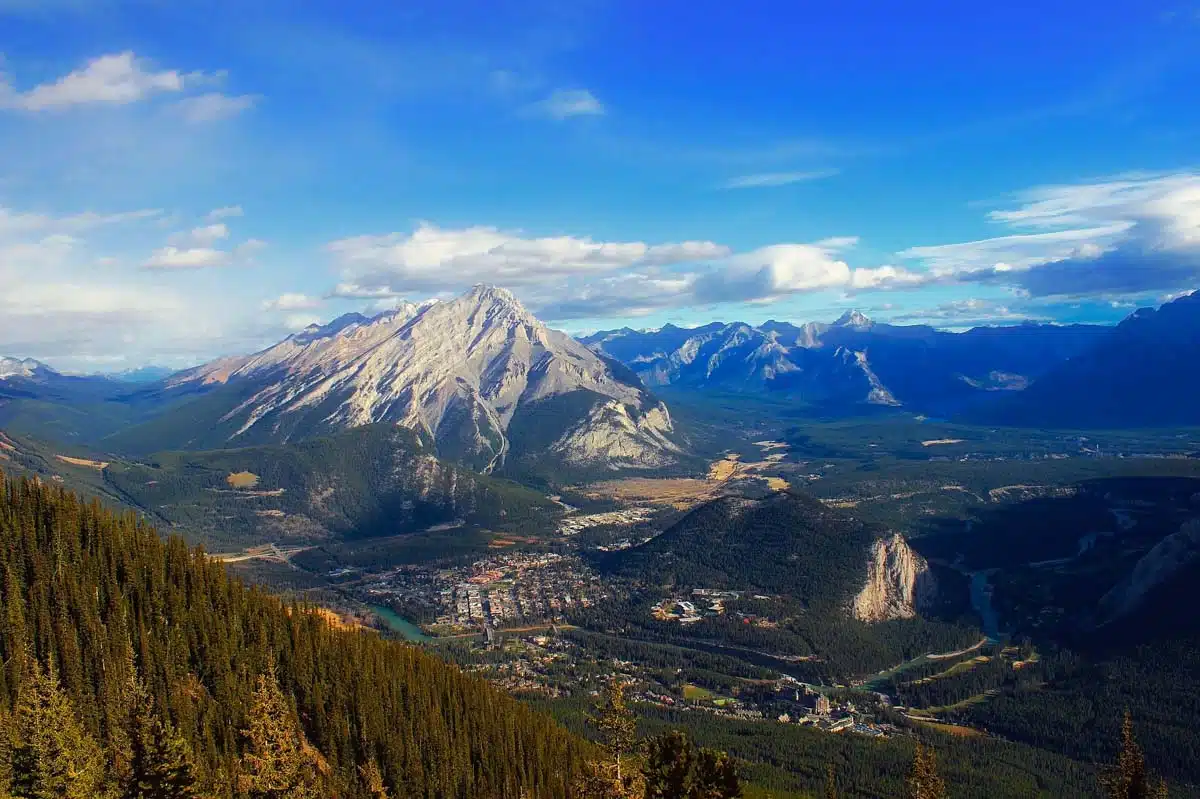 The best times of the year to go to Banff are June to August or December to March. Although these are the major tourist seasons, they are also when the weather is most desirable.
You need to consider if you want to go during peak tourist time or not. You may not benefit from the pleasant weather, but there are still plenty of things to do in Banff during the shoulder seasons.
The Best Time to Go to Banff: In Detail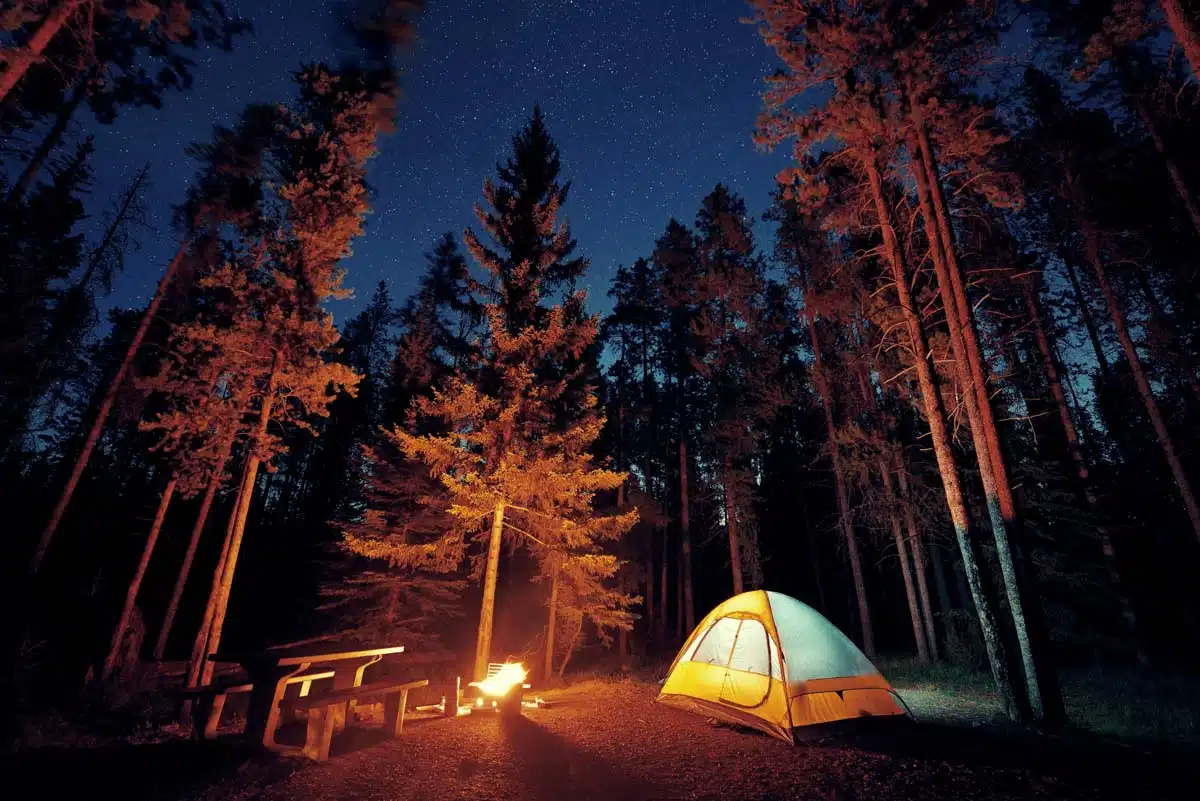 Let's take a more in-depth look at the best times to travel to Banff.
What is the Best Month to Travel to Banff?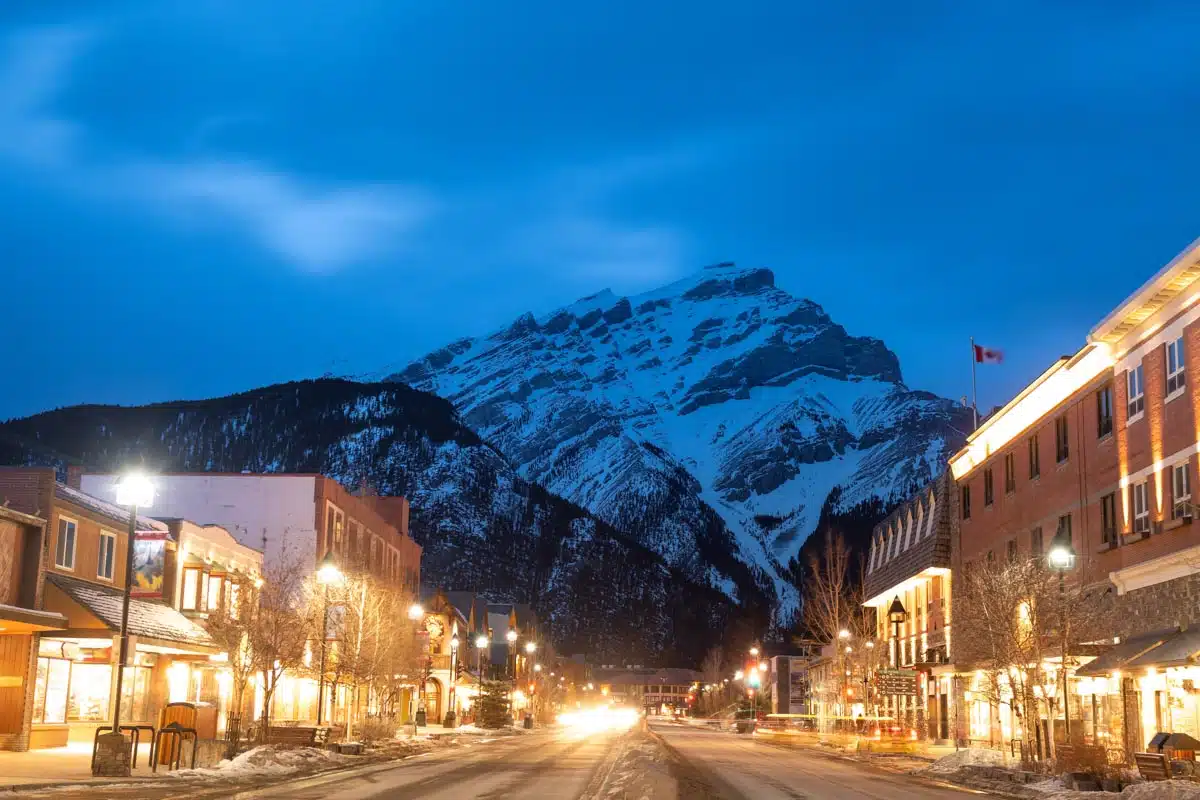 This will depend on your desired vacation. Late June is the best month for hiking opportunities and more water-based sports.
If you want to visit Banff for winter activities like skiing, it's best to plan your trip between December and March.
When's High Season in Banff? 
Banff has two high tourist seasons: summer and winter.
Summer is from June to September. June is also the best time to go to Banff National Park as the summer foliage is in full bloom, and you have a greater chance of spotting wildlife.
The winter high season is from December to late March. This is when Banff becomes a magical winter wonderland complete with northern lights (if you're lucky).
The Cheapest Time to Visit Banff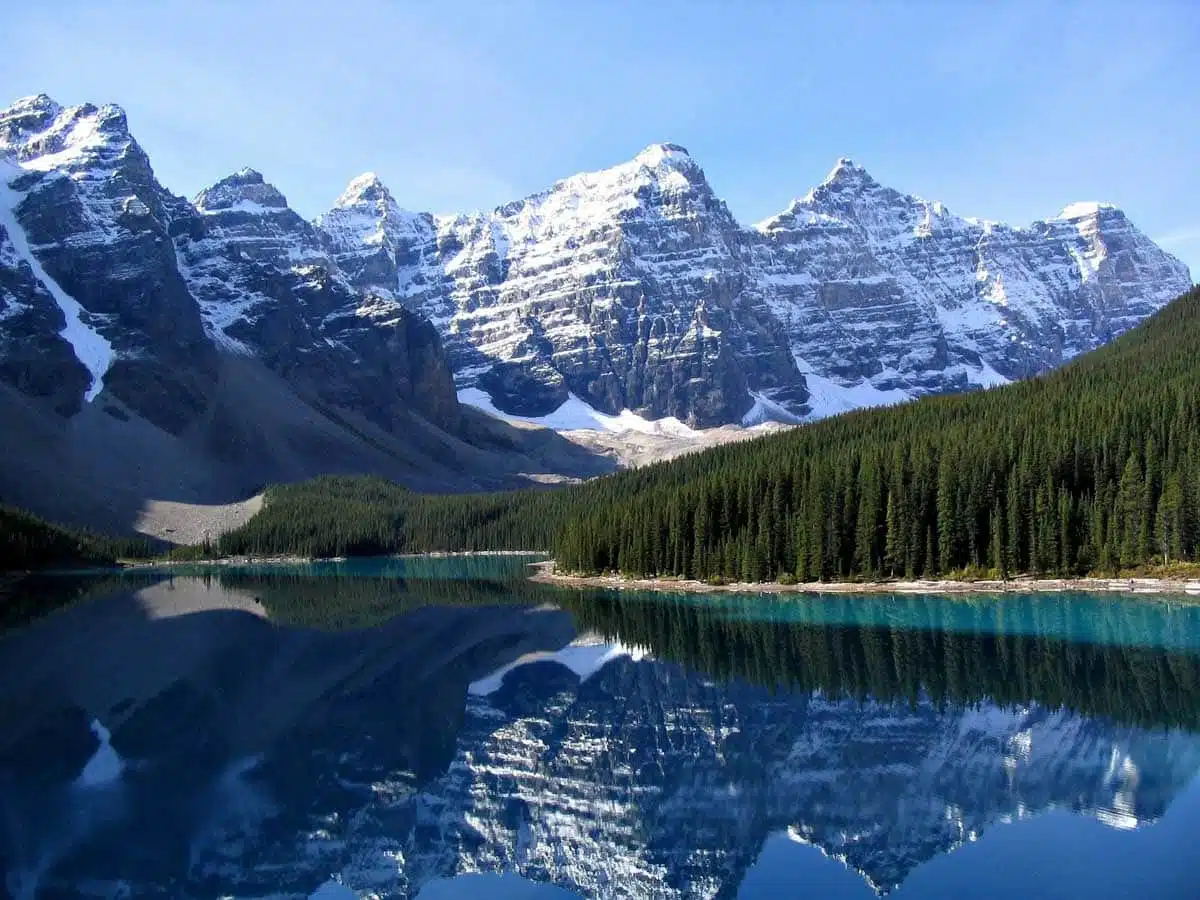 The cheapest time to go to Banff is during the shoulder seasons. As expected, you will find the best deals on hotels, packages, and travel fees.
Although January is a high skiing season, plane tickets are not expensive. Just book at least two weeks in advance to get the best deals. 
Best Time to Visit Banff: By Activity 
Most activities in the area are seasonal. Let's look at the best times to visit Banff, depending on your favourite activity.
Best Time of Year to Visit Banff To Ski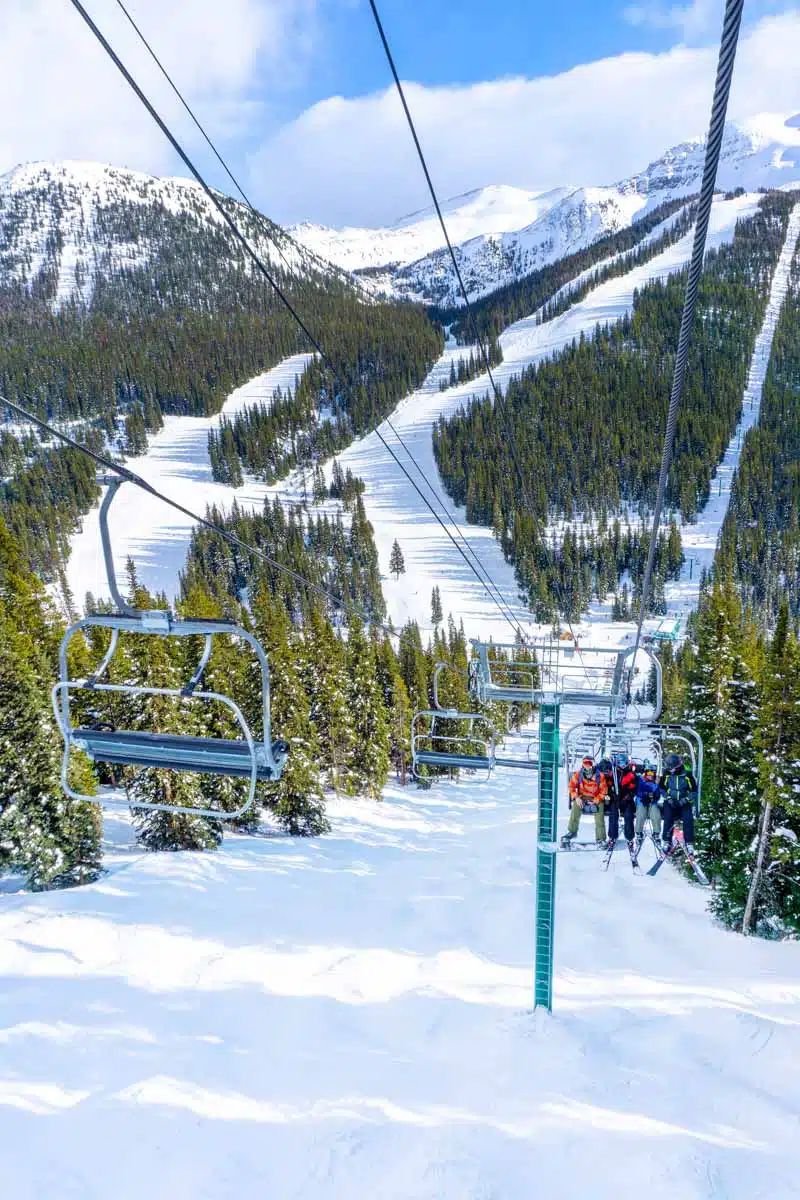 January is by far the best time to travel to Banff for skiing. This is when you can expect the fluffiest snow — perfect for skiing or snowboarding down the many slopes in the area.
Banff National Park is home to some of the world's best ski resorts, namely the Lake Louise Ski Area, Mt. Norquay, and Sunshine Village.
Best Time to Travel to Banff To Hike
For hiking, the summer is the perfect time to visit the park. If you want a quieter hiking experience, I recommend going in September. This is the beginning of autumn, but most of the hiking trails are still open.
To See Lake Louise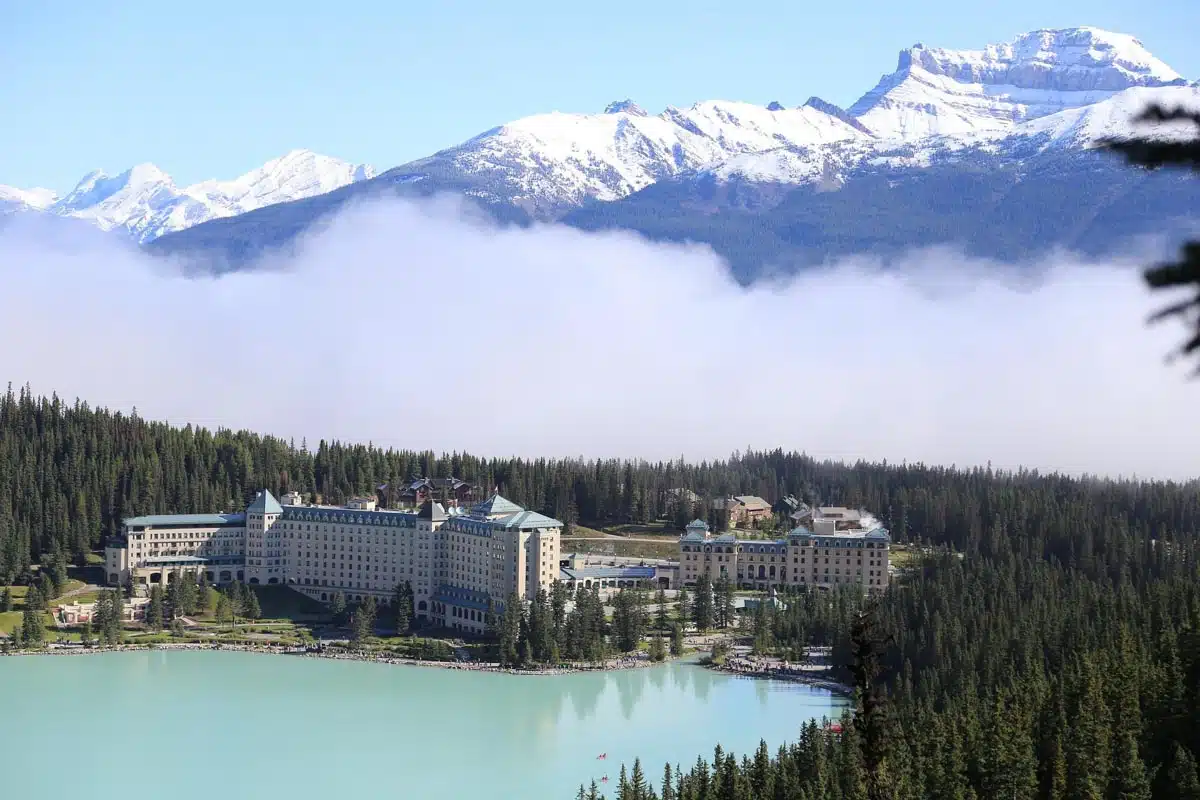 You should go from late June to August to revel in Lake Louise's beauty. This is when the weather is enjoyable, and the lake's waters are bright turquoise. I suggest hiring a canoe and drifting along the water.
Banff by Season
Spring in Banff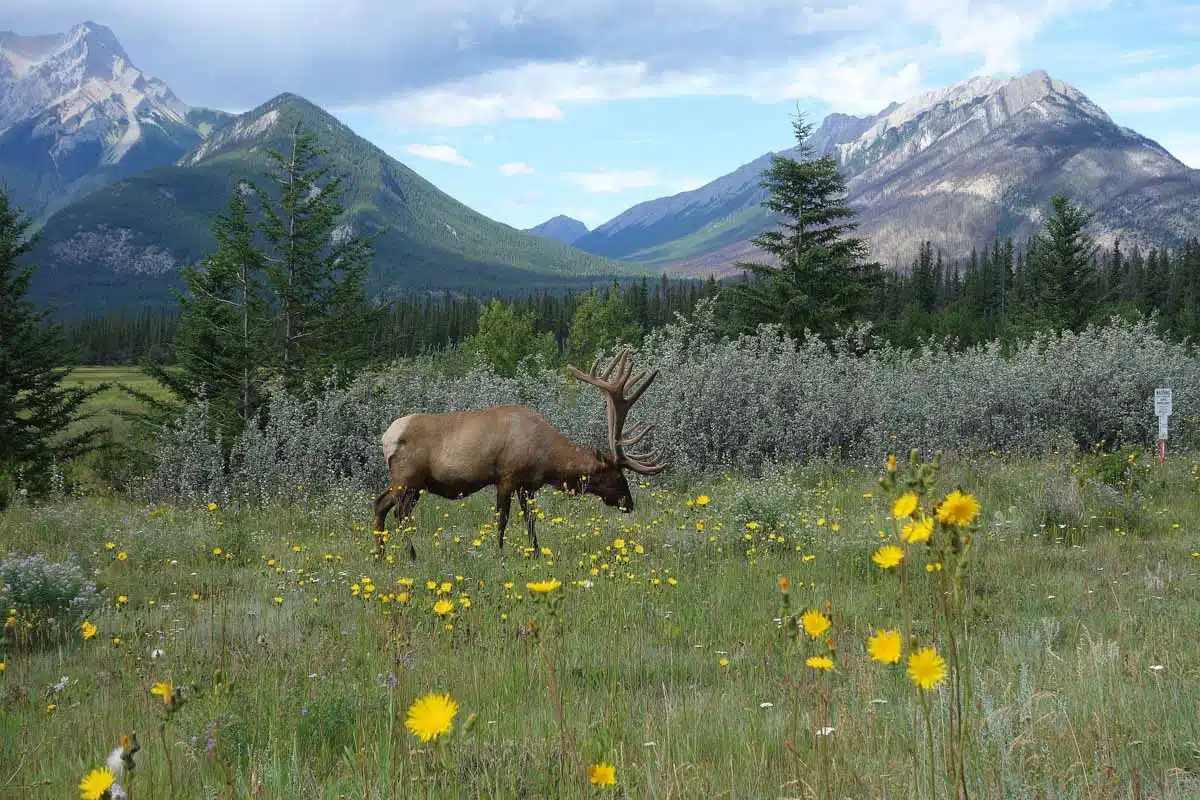 In Banff, Spring lasts from March to June.
Key Events and Things to Do in Banff in Spring
Banff Yoga Festival: The festival takes place around Banff in areas like Norquay Green Spot, Tunnel Mountain, and along Bow River's banks. It's the perfect recipe for relaxation and transformation.
Banff Marathon: The Banff Marathon is a ten-kilometre marathon through the heart of the Canadian Rockies. The route takes you through Banff's most picturesque scenes and historical points of interest. There is also a half marathon option available.
Banff Iniskim Cross Cultural Powwow: This event is a cross-cultural gathering between the Banff community and the area's indigenous nations. The highlight is the singing and dancing competitions in which the indigenous people participate.
Pros to Travelling to Banff in Spring
During the off-season, prices are generally lower for plane tickets, hotel prices, and tours.
Tourist numbers are much lower than in summer, and Banff Avenue is not very crowded.
In spring, Banff's weather begins to warm up, so you can enjoy some more summery activities.
Cons to Travelling to Banff in Spring
Although most major main roads are open year-round, some secondary roads close during early spring due to avalanche risks.
Camping is a summer activity, and it is generally too cold to camp any other time of the year. There are a few campsites that remain open year-round, but not many.
Due to its higher elevation, winter lasts longer in Lake Louise than in lower areas like Bow Valley. The lake remains icy until early June, so pack an extra jacket if this is your destination.
Summer in Banff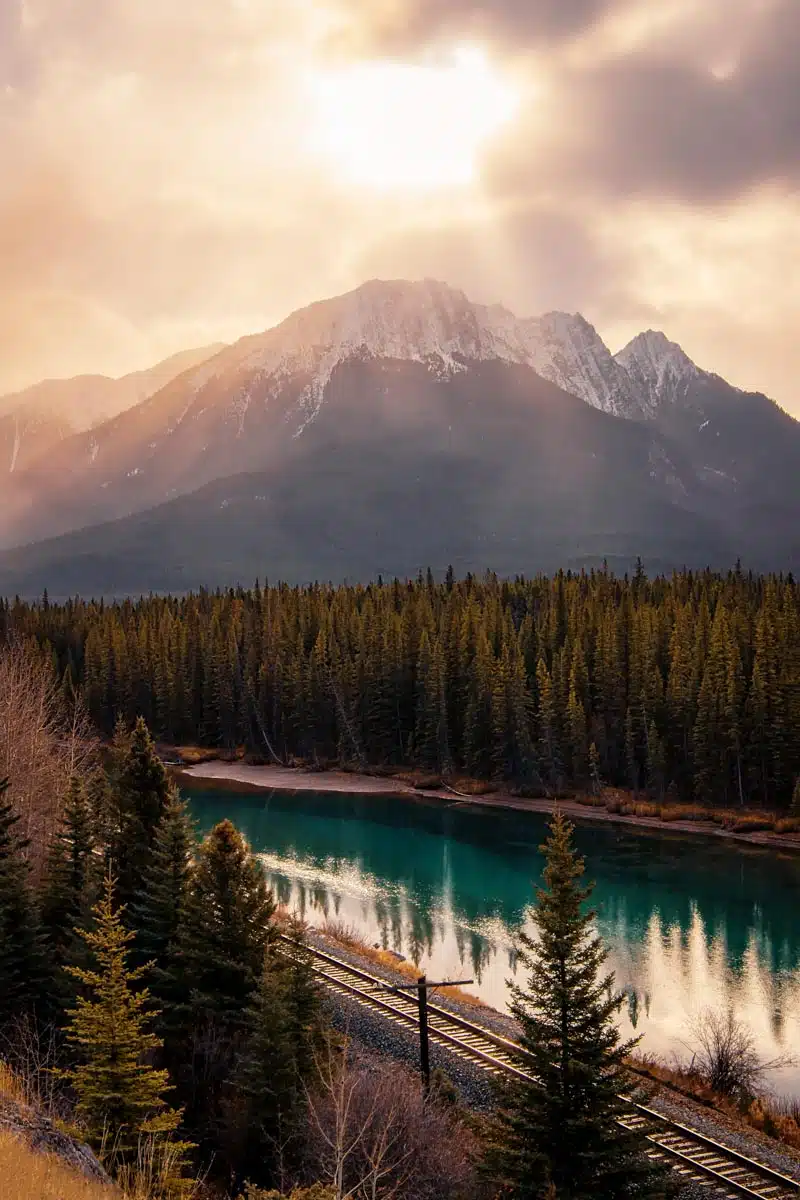 Summer in Banff is from June to September.
Key Events and Things to Do in Banff in Summer
Horseback Tours: These horseback riding excursions take guests around Banff and Lake Louise the same way the pioneers trekked.
Whitewater Rafting: The first season of whitewater tours starts in mid-May, and by June, the rapids are in full force. You can choose to raft gentle Class 2-3 rapids, or if you are more adventurous, you can get on Class 3-4 rapids on the Horseshoe Canyon.
Lake Louise Gondola: Lake Louise's gondola opens in mid-June and promises grizzly and black bear sightings, hikes, and an interpretive centre.
Pros to Travelling to Banff in Summer
Banff in June is amazing, and vacationing during the summer means you will have plenty of opportunities to spot some local wildlife.
Summer is the best time to visit Banff National Park if you want to get on the water.
During the summer, Banff's skies are clear. You can see the beautiful turquoise lakes, enjoy scenic mountain drives, or choose to hike.
Cons to Travelling to Banff in Summer
This season is hot and dry, so forest fires are a problem. Even if the fires are far away, the smoke can affect the rest of the area.
Since this is the high season, you can expect many crowds, making hiking or finding a camping spot tricky.
Autumn (Fall) in Banff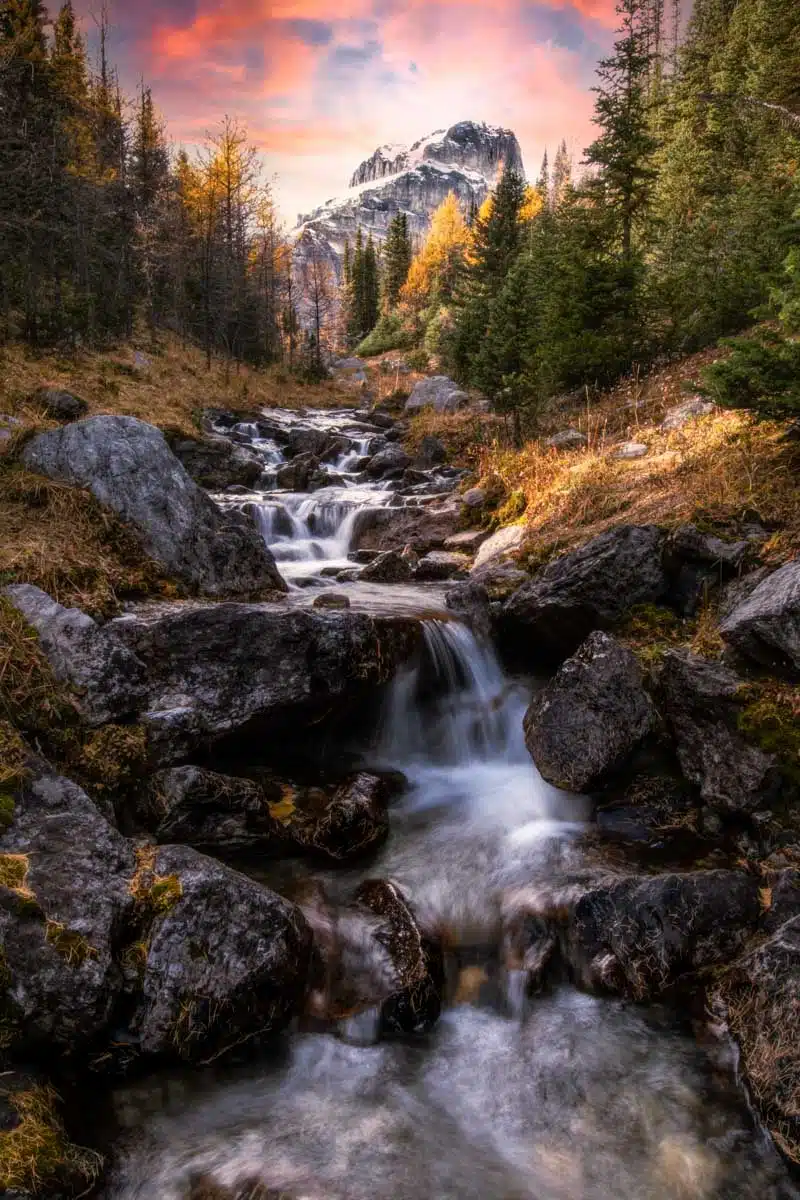 The Autumn months in Banff are September to November.
Key Events and Things to Do in Banff in Autumn
Explore Larch Valley: The area is the epitome of autumn in Banff with its bright orange trees. Larch Valley also has one of the best hiking trails in Banff National Park.
Bow Lake: Located half an hour north of Lake Louise, Bow Lake is one of the largest lakes in Banff National Park. The lake seems to come alive with the autumn colours.
Pros to Travelling to Banff in Autumn
Finding accommodation is accessible without having to pre-book, and the increased availability makes it easier to grab a bargain.
Although autumn is still dry, you are less likely to encounter forest fires than in August.
Banff in October is for you if you are a fan of autumn colours and the warming comfort of sitting around a fire.
Cons to Travelling to Banff in Autumn
Just like spring, autumn is the off-season which means that some activities will close, like the Sunshine Gondola, the Lake Minnewanka Cruises, and the Lake Agnes Teahouse.
Road closures mean that some of the more popular hikes become inaccessible. This is because they are at a higher elevation and the trails start to get icy.
During autumn, the temperatures drop quite a bit, especially in areas like Lake Louise and Moraine Lake. Unfortunately, it's not cold enough yet to enjoy some of the more fun winter sports like skiing.
Winter in Banff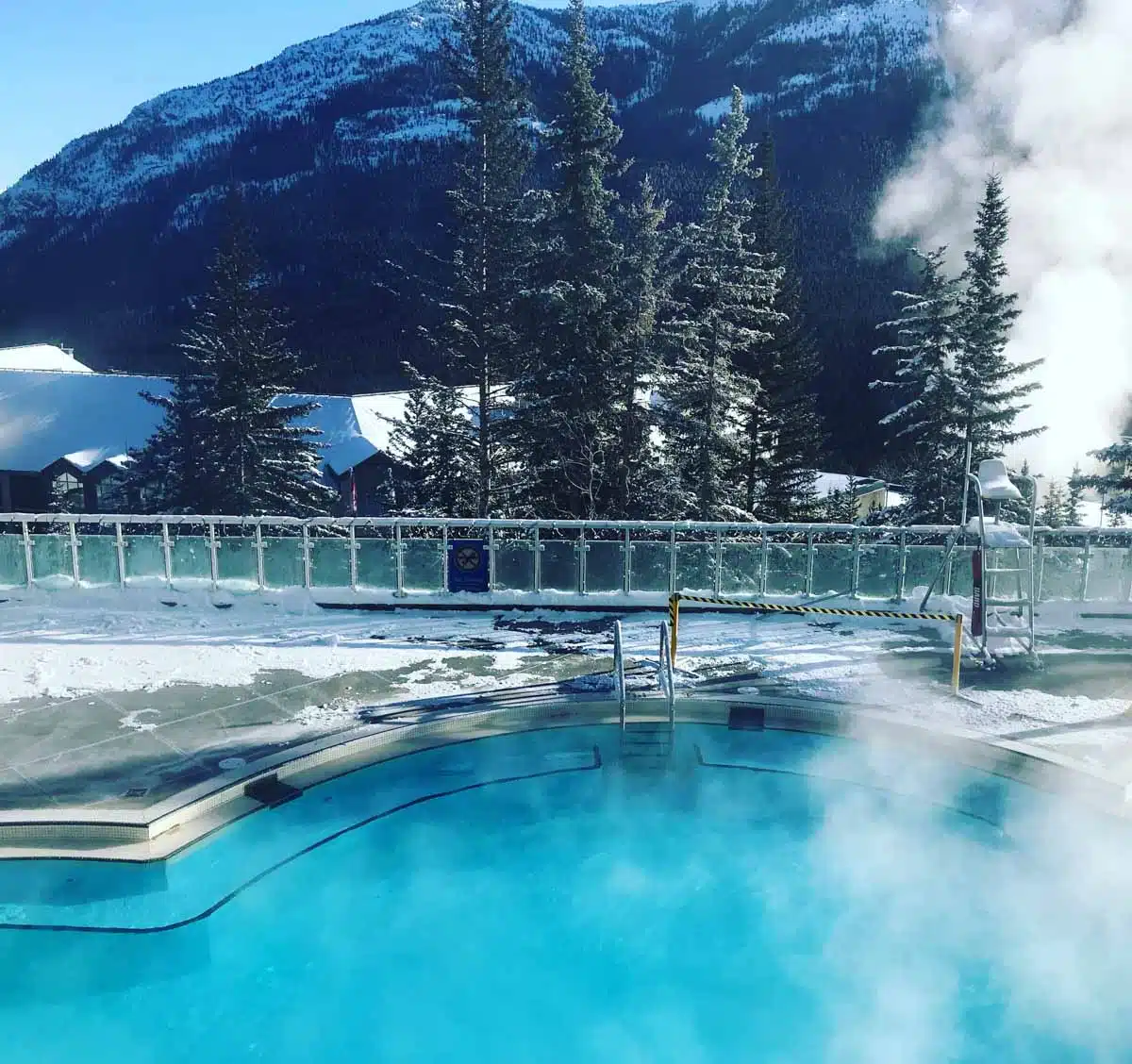 Winter is from December to late March – these are some of the best months to visit Banff.
Key Events and Things to Do in Banff in Winter
Skating on a frozen lake: If you're lucky, the waters will freeze and have little snow cover, allowing you to glide over the lake's smooth surface.
Fat biking: This is a fairly new activity, but it is a lot of fun and a welcome change from hiking or snowshoeing.
Horse-drawn sleigh ride: If you are vacationing with your significant other, a horse-drawn sleigh ride is a perfect option for you. With the incredible vista of the mountain before you, your romance is sure to bloom.
Pros of Travelling to Banff in Winter
Winter in Banff is exciting whether you're into ice skating, skiing, snow hikes, or simply want to view the northern lights.
Although bears will be hibernating, there are still many animals to see, like deer, elk and bighorn sheep.
Cons to Travelling to Banff in Winter
This is a peak tourist season, so accommodation and ticket prices are high.
Be prepared for delays in the colder months. Snowstorms will likely delay planes, and icy roads will cause problems for cars not equipped for such conditions.
When to Visit Banff: Practical Tips + Tricks
You should book your accommodation in advance when travelling during the high seasons. I recommend booking as early as January. Check out my guide for the best camping spots in Banff if you don't fancy a hotel stay. 
I also recommend purchasing a national parks pass if you want to stay longer than a week. Daily admission fees to the park can add up. 
Best Time to Visit Banff: Read Next