A few things in Italy are certain. Pineapple does not belong on pizza, a pinched hand gesture says a thousand words, and no visit to Puglia is complete without a visit to the charming town of Gallipoli
Tucked away in Salento, Gallipoli is a treasure trove of beaches, historical sights and stellar restaurants.
One of Puglia's treasures, Gallipoli's name translates to "beautiful city" in English, which it sure is. It's split into two parts, the Old Town and the New Town. 
The Old Town is a charming off-shore island with ancient Baroque-style buildings and a rolling coast. New Town is on the mainland and features modern structures in the heart of the village.
Ready to explore? Let's go and discover.
Top Tip: I recommend a stay at Palazzo Presta during your vacation in Gallipoli.
Top 5 Things to Do in Gallipoli, Italy
Feast on Seafood at Ristorante Il Bastione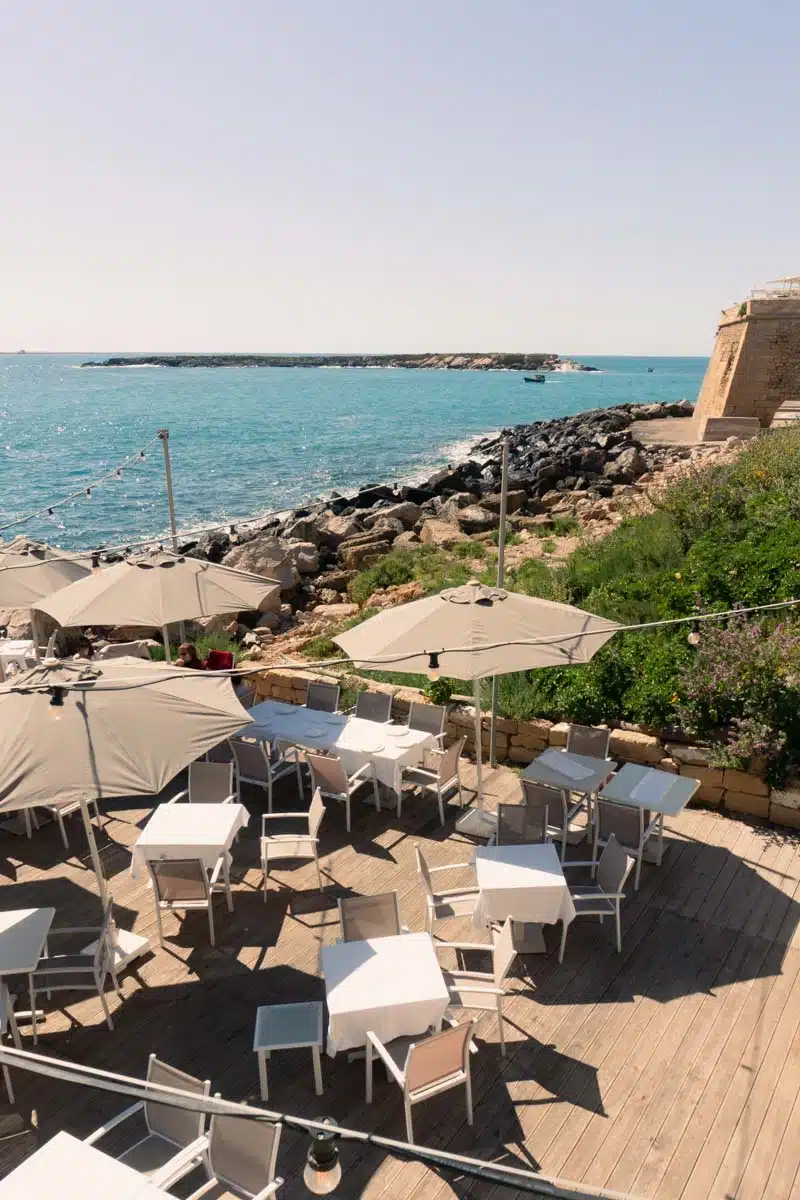 This alfresco restaurant should be top of your list of things to do in Gallipoli. Fishermen catch the seafood here from the nearby harbours, and it is so fresh it's practically still wiggling on your plate.
This is perfect for date night with starters, mains, and dessert served under the twinkling stars and mood-setting lights. Expect an average of €40 per meal, excluding wines. Try their tuna tartare to taste the flavours of the Gallipoli shores.
Experience the Town's Culture at the Gallipoli Castle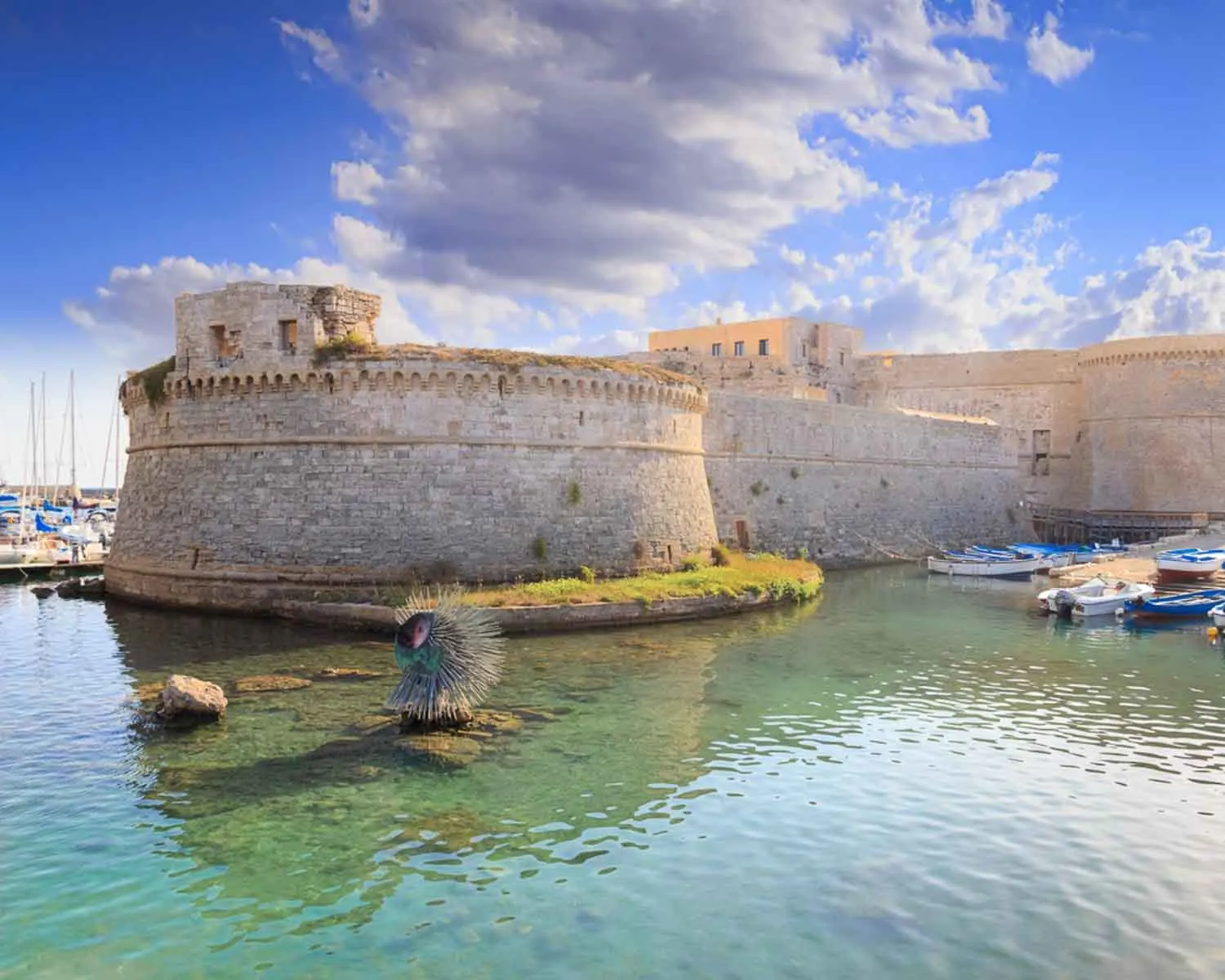 As you enter the town, probably the first thing you'll see is the Castello Angioino di Gallipoli overlooking its kingdom.
This fortress in Old Town has four towers, all surrounded by the sea. The structure dates back to the 13th century and sits at the Old Town Bridge.
Nowhere in Gallipoli can you get a deeper understanding of the Beautiful City's customs and way of life. Visit here to learn about the town's history through live performances by local folk musicians, guided tours and temporary exhibitions.
Grab the Catch of the Day at the Local Gallipoli Fish Market
Above all, Gallipoli is still a fishing town. This is why you have to experience the unique markets for yourself when you stop by.
As the rising sun catches the sparkling scales of the fresh fish and port waves, it is an exciting early morning whirlwind experience.
The blaring seagulls and the screaming fishmongers auctioning off fish alike are like a greeting call for locals. Even 5-star restaurateurs start their bids for the freshest scales and crustaceans money can buy.
As the sun sets, the scene changes to a calmer one where guests can enjoy their aperitifs and dinner caught just hours ago.
Be in Awe at the Cathedral of Sant'Agata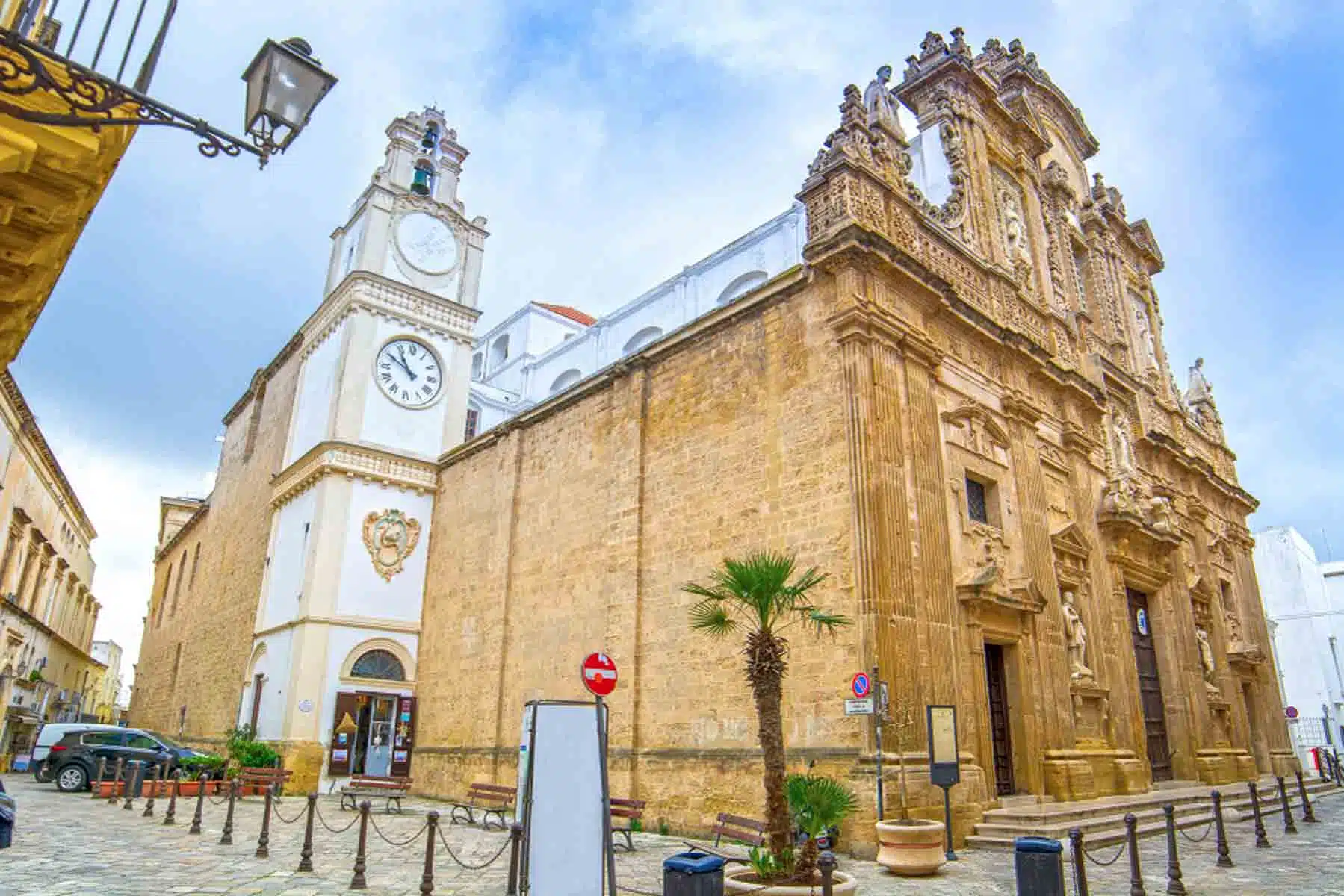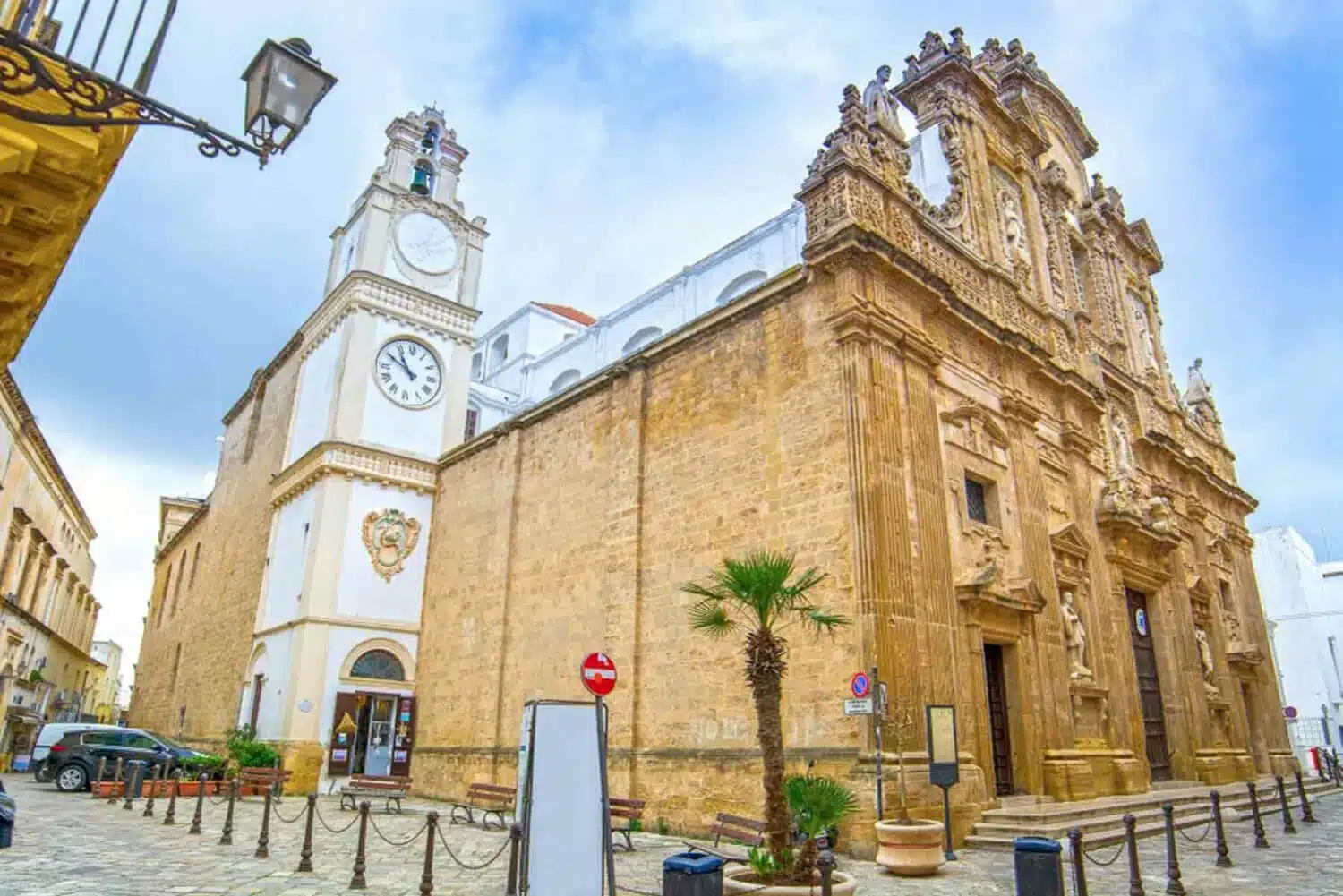 While Gallipoli has fantastic structures sprinkled all over, Cathedral Sant'Agata is perhaps the most beautiful. Shaded by the towering buildings around it, blink, and you might miss it.
This Roman Catholic cathedral has overlooked the town since 1696. It is built in the Baroque style of the time. Beautiful designs adorn this basilica inside and out.
Inside it is richly decorated, not only in gold but in intricate and detailed paintings. Frescoes depict Jesus and the Madonna and all of the saints from its walls to its high ceiling.
You could spend hours just admiring these masterpieces.
Make a Wish in the Greek Fountain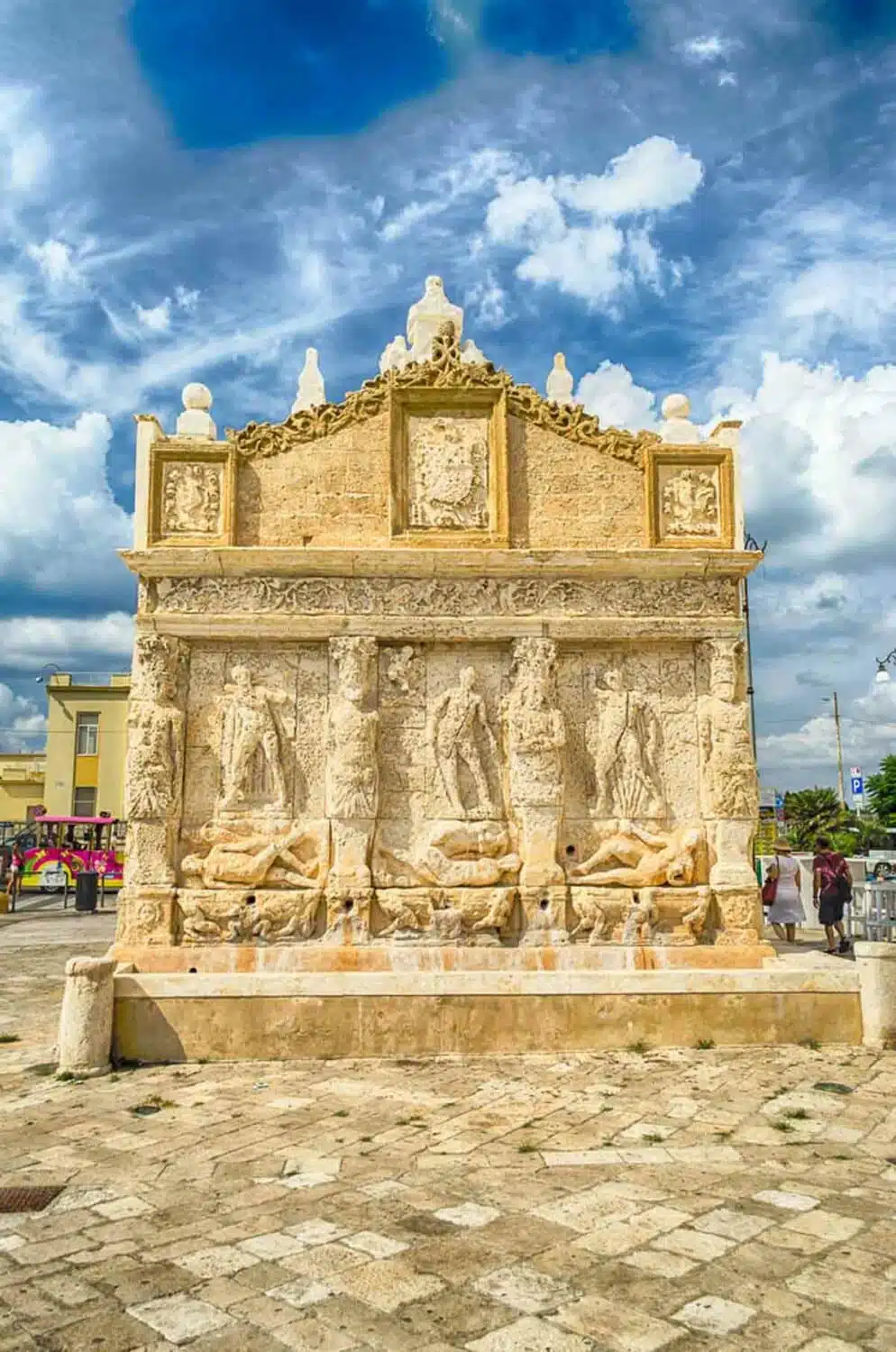 Gallipoli's Greek fountain is centuries old. At first, many thought it to be from the third century, but recent results show that it is much older. Still, it's worth tossing a penny into it.
You'll find this near the bridge in Old Town. The still-working fountain stands five metres tall, covered in intricate designs.
Brilliant Things to See & Do in Gallipoli
Laze on the Spiaggia della Purità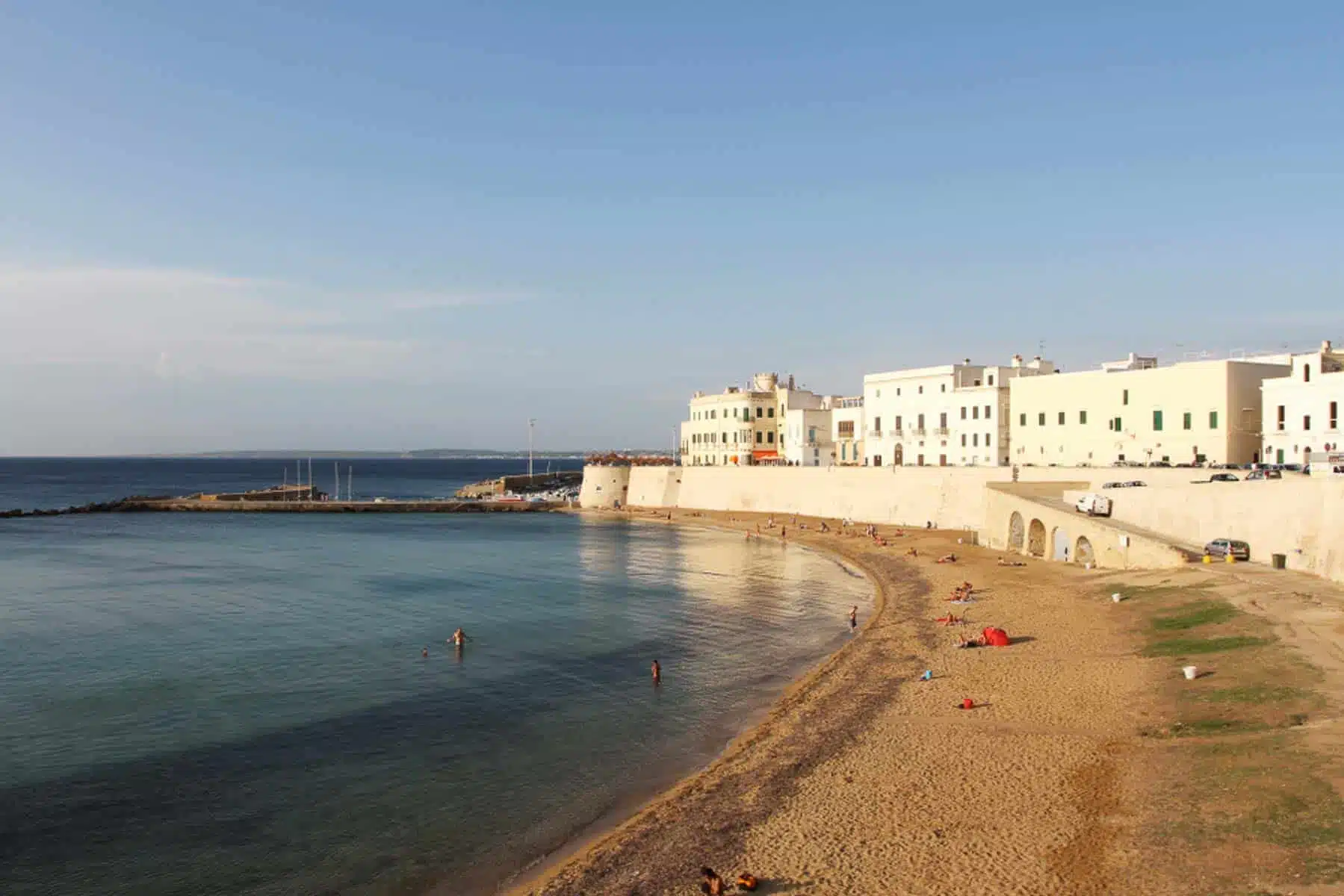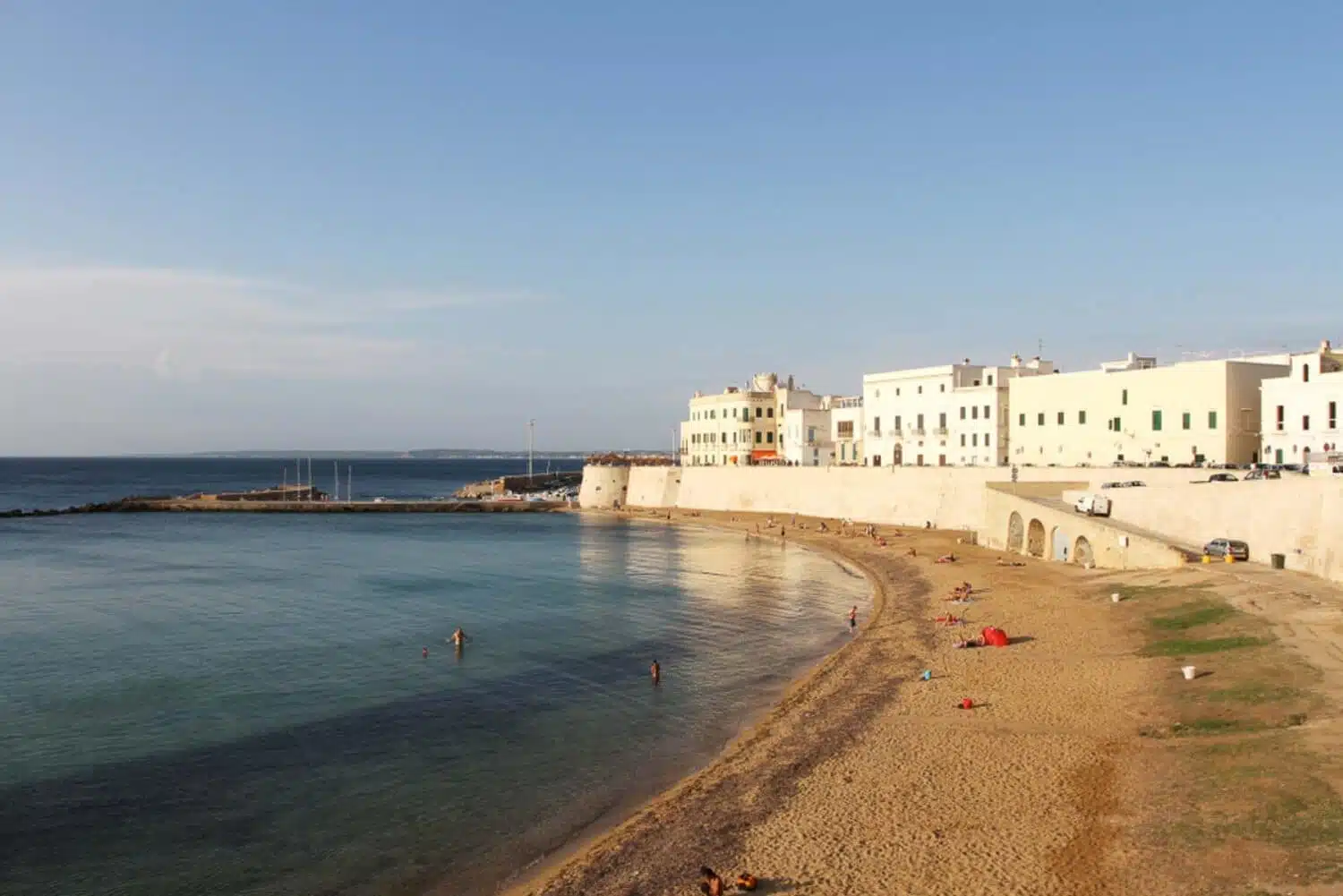 One of the best things to do in Puglia is – nothing. And you can do that with a view while sitting on Gallipoli's most well-known beach.
In the heart of the Old Town, this beach is the perfect place to spend the afternoon before walking to a nearby restaurant for dinner. You'll find this clear blue beach on the shore in a half moon shape with beautiful towering buildings overlooking it.
Delve Deeper at Gallipoli's Museums
These museums show you a different side of Gallipoli's past. If you're a budding historian or want to see a deeper side of the town, I recommend you visit these.
Museo Civico Emanuele Barba opened in 1823 and hopes to educate its guests about the area's history. Divided into three sections, the museum offers insights into the town's archaeological history through fossils, art, and historical artefacts.
Visit the Diocesan Museum across from the Cathedral of St. Agatha to see how faith was integral to Gallipoli's culture for centuries.
With over four floors of rich historical artefacts, reaching the last floor on the terrace is a treat. It overlooks the historic town below and materialises everything you've just learnt on the levels below.
Unique Things to See & Do in Gallipoli: Hidden Gems That are Off the Beaten Track
Get Lost in the Streets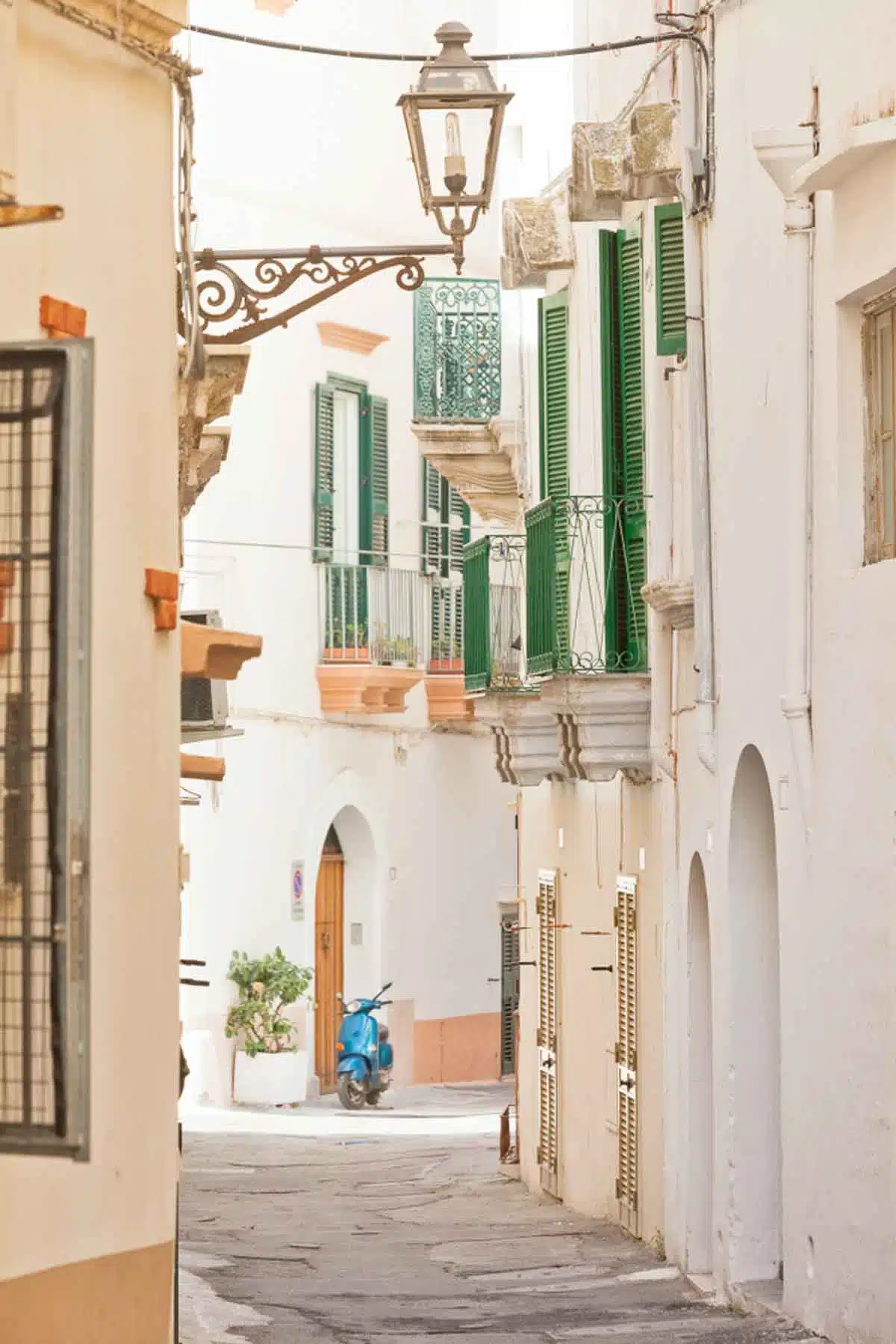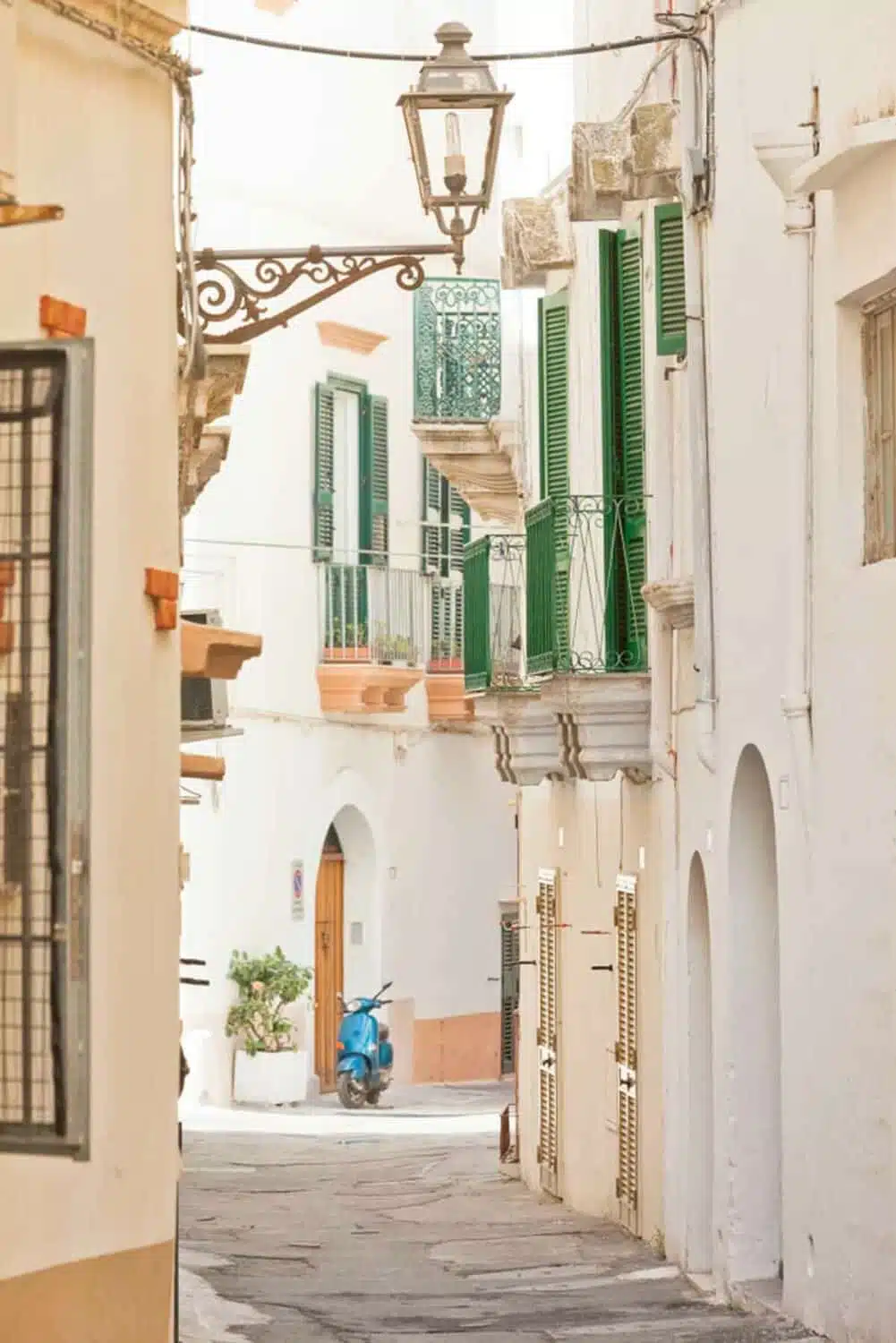 The best way to explore the hidden gems of Gallipoli (any town, actually) is to do so on foot.
Driving by just won't give you enough time to absorb the intricate designs of the beautiful centuries-old baroque architecture all over town. I recommend walking down the winding streets of Old Town to see century-old buildings and churches.
Walking at night, you might be lucky enough to see some performers doing a traditional folk dance called Pizzica in the street.
Try Local Street Food
Look for enormous wooden barrels on the street to find vendors selling Scapece Gallipolina. A local dish made with tiny fish, vinegar, saffron, and grated breadcrumbs. But, to try these delicacies, you'll have to plan your trip well as you can only eat these at markets and festivals.
The annual mid-summer Feast of Santa Cristina and Mercato Coperto are great places to sample the local cuisine.
Hire a Boat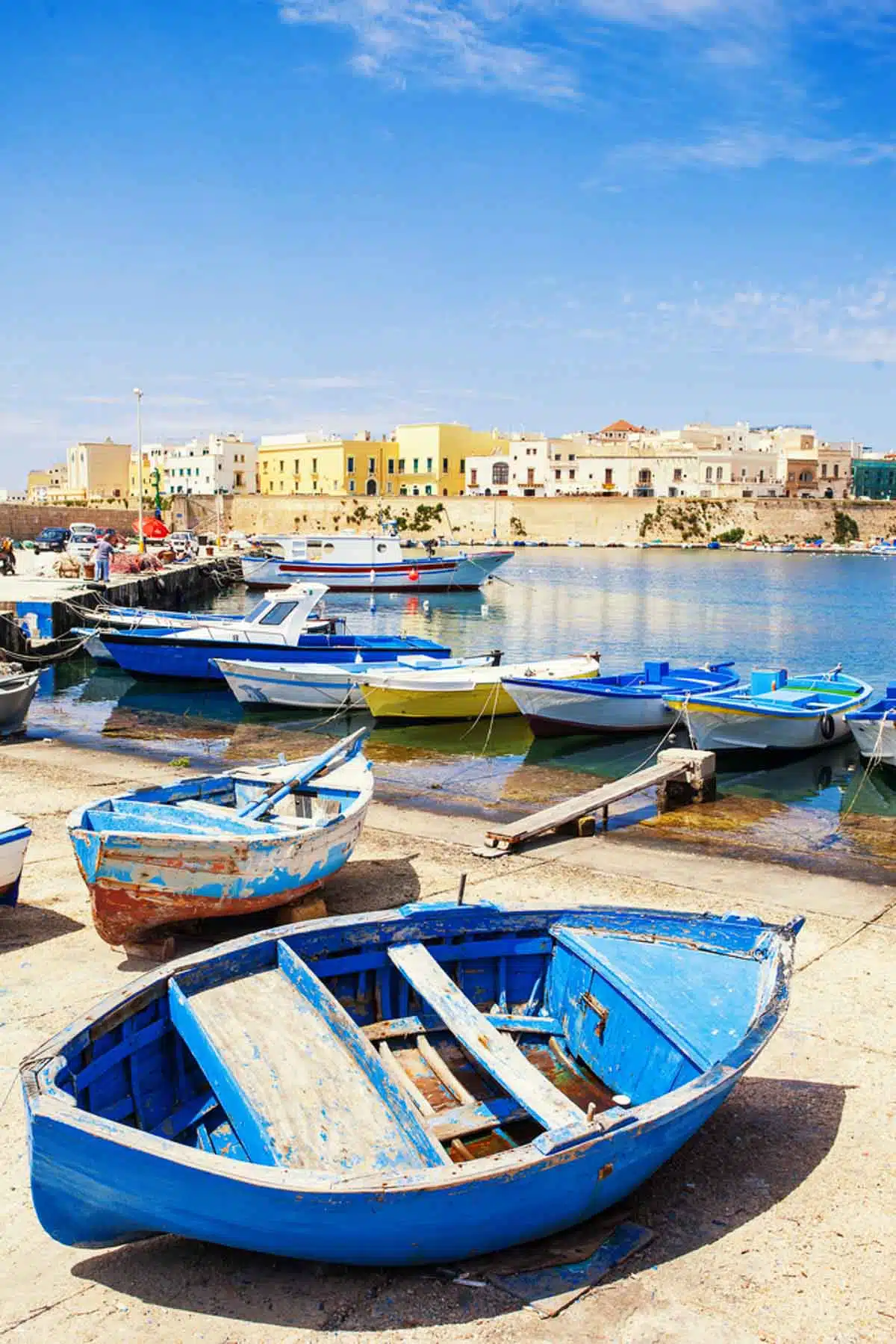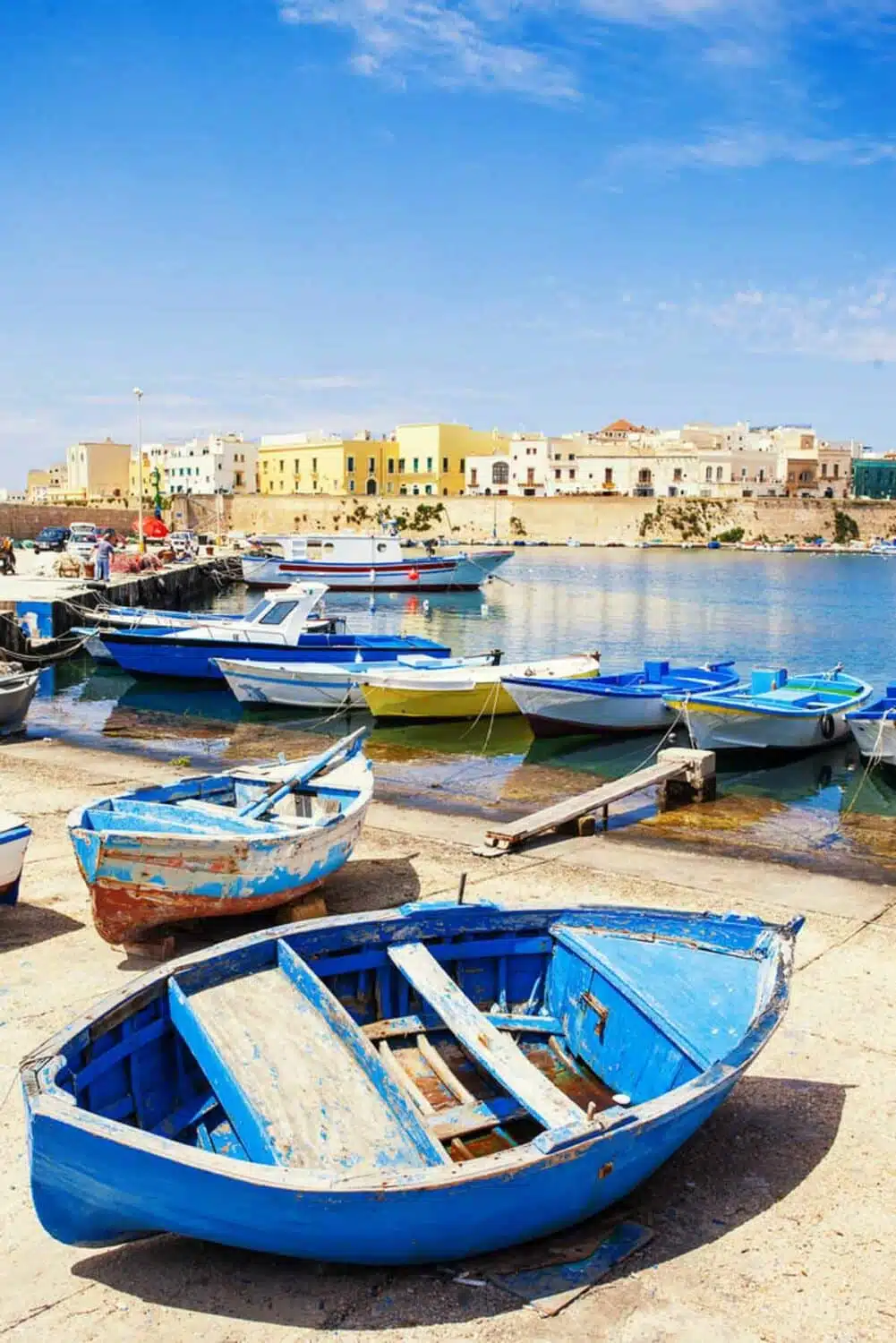 I recommend spending one of your days in Gallipoli on a boat exploring the nearby towns and breathing in the salty Salento air.
Visit an underground Olive Oil Mill on the outskirts of Melissano. The restaurant serves authentic Gallipoli Italia pizzas, pasta, and fresh seafood.
Another worthy day trip is the sandy beaches of Santa Maria di Leuca. The dramatic coastline and buildings are full of history and deep blue waters.
Things to Do in Gallipoli, Puglia: Practical Tips for Your Trip
How Long to Visit Gallipoli?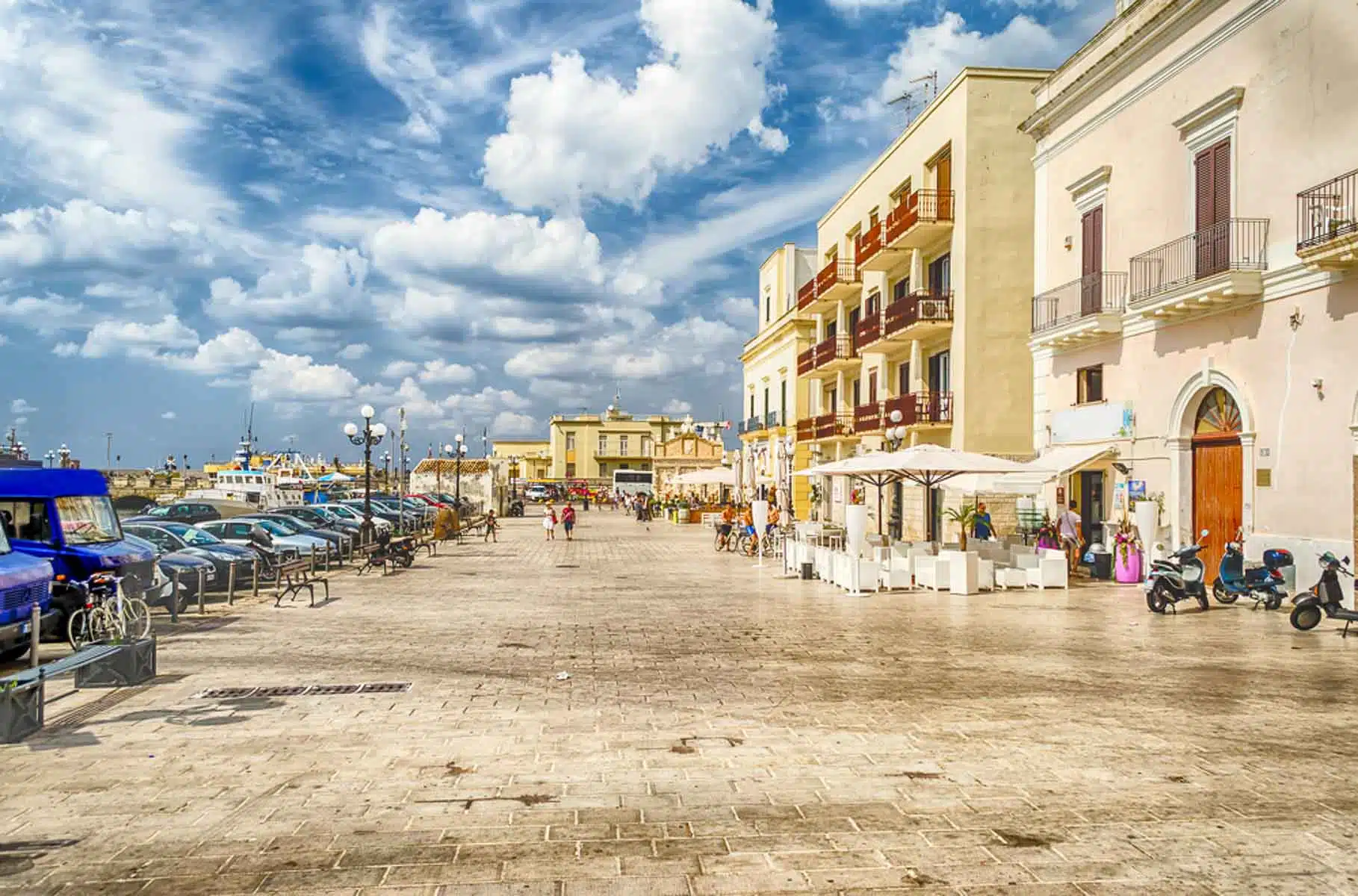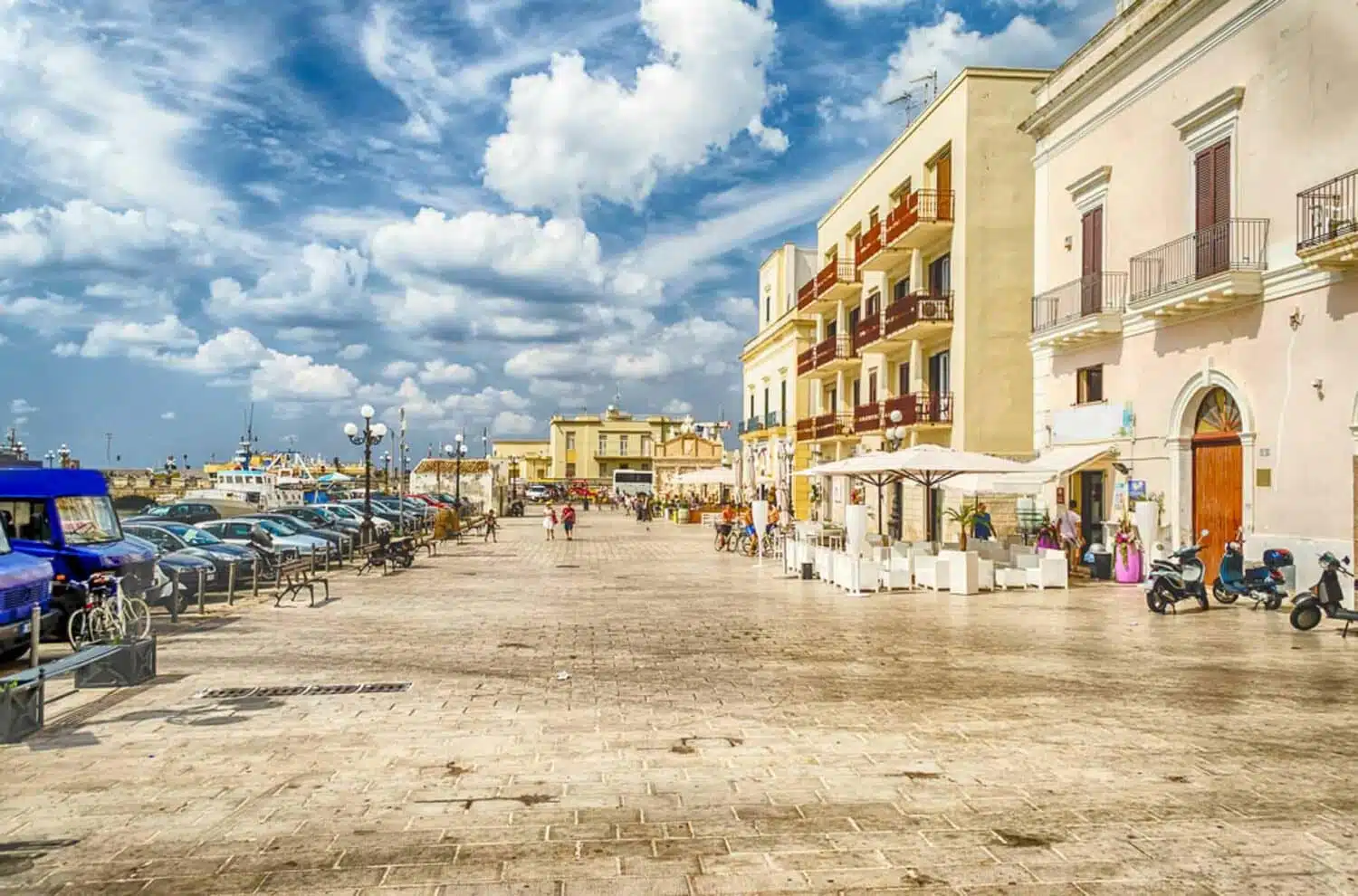 If you're thinking of visiting Gallipoli, I recommend staying for two to three days. This should give you enough time to soak up the sun, sea, and Italian wine.
Best Time to Visit Gallipoli?
If you're a lover of the sun, you can bask in its heat between July and August for the best tan lines on the beach.
However, if you'd like to avoid the crowds, visit during autumn from September to November. The weather is still fairly warm, but not overwhelmingly so. Evenings are a little chillier, so bring something to cover up.
Is Gallipoli in Turkey or Italy?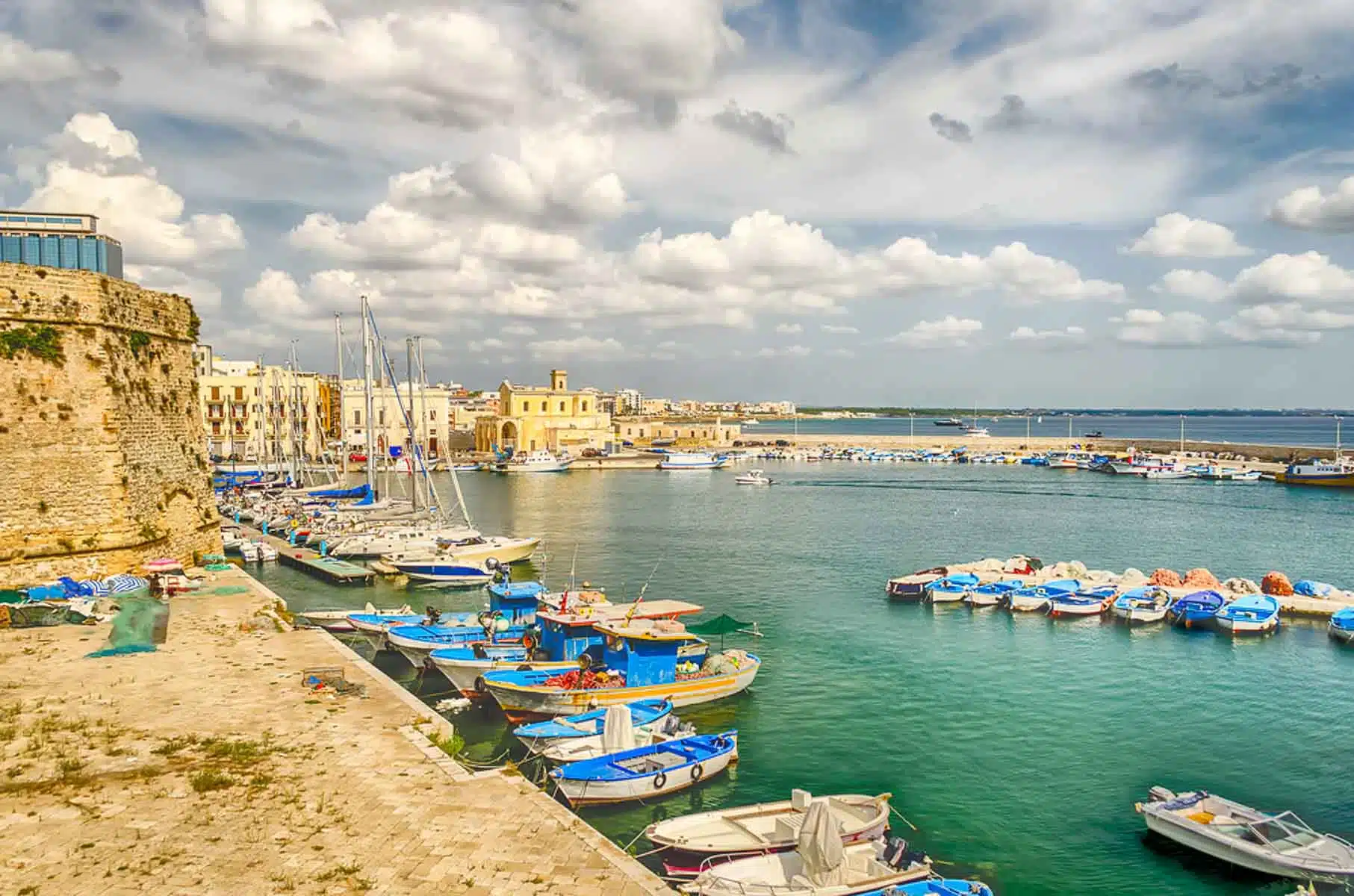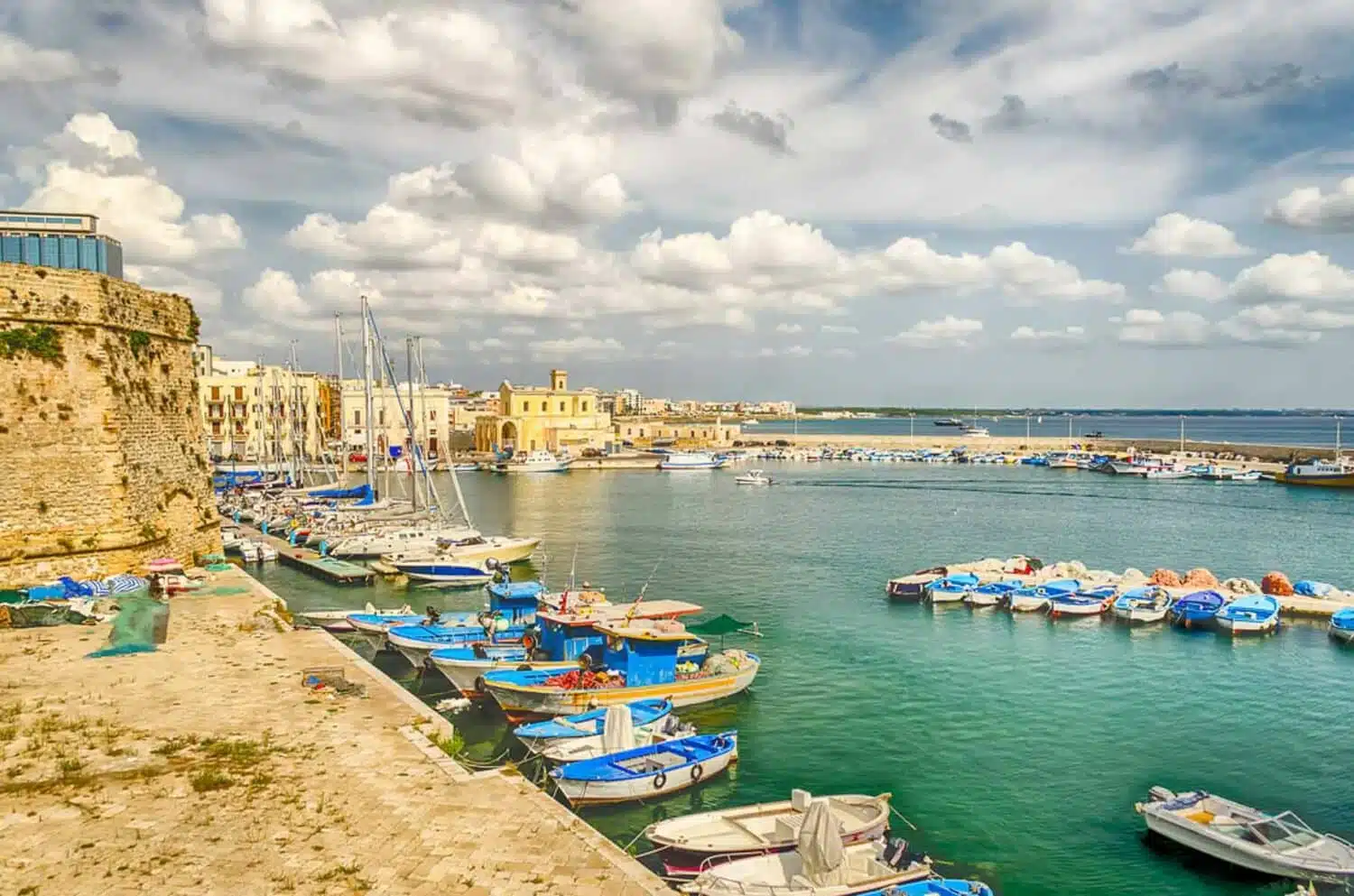 This can confuse first-time travellers as there is also a more well-known Gallipoli in Turkey. While both are beautiful, this sleepy town in Salento, Italy, has no ties to WWII and only offers good vibes.
Where Should I Stay in Gallipoli?
Old and New Town offer many beautiful places to stay in Puglia's Gallipoli. Depending on what you want to see or experience during your visit will determine which area is best for you to rest your head.
Palazzo Perla (Mid-Range)
The Palazzo Perla is a bed and breakfast in New Town. In true New Town fashion, rooms are modern and offer city views. Each room provides comfortable double beds, air conditioning, and fully-equipped bathrooms.
You're near many quaint cafes and restaurants here, but if you're pining for the Old Town charm of the beach, the bus stop is but a stone's throw away.
Check Rates and Availability for Palazzo Perla on Booking.com
Palazzo Presta (Luxury)
Whereas the B&B in New Town was minimalistic, this hotel is the opposite. It is worth the splurge as rooms have eclectic decor and quirky, colourful designs inspired from all over the world.
The hotel is only a minute from the beach and has an on-site restaurant. However, the excellent location means you can find bars, cafes, and restaurants around every corner.
Check Rates and Availability for Palazzo Presta on Booking.com
Things to Do in Gallipoli Italy: Map