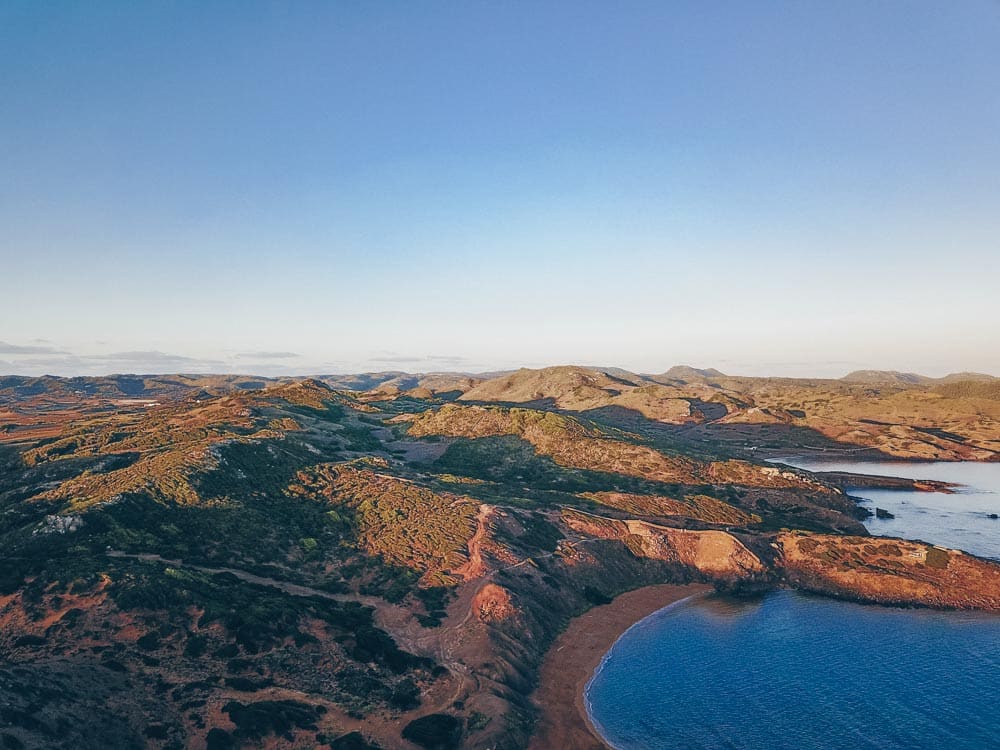 From its gorgeous capital Maó to boasting some of the best beaches in Europe, Menorca is a small island that packs a big punch. Looking for the best things to do in Menorca? Don't miss this handy guide.
Menorca may be one of the smallest of Spain's Balearic Islands, standing just shy of 700km2 but it's packed with gorgeous beaches, historic towns and drool-worthy eats.
Menorca was one of those places that I'd heard so much about… but never actually visited until a couple of years ago.
When I finally did, I totally kicked myself that I hadn't been before – this alluring island is only a hop, skip and a short plane ride away but is a treasure trove waiting for you to discover.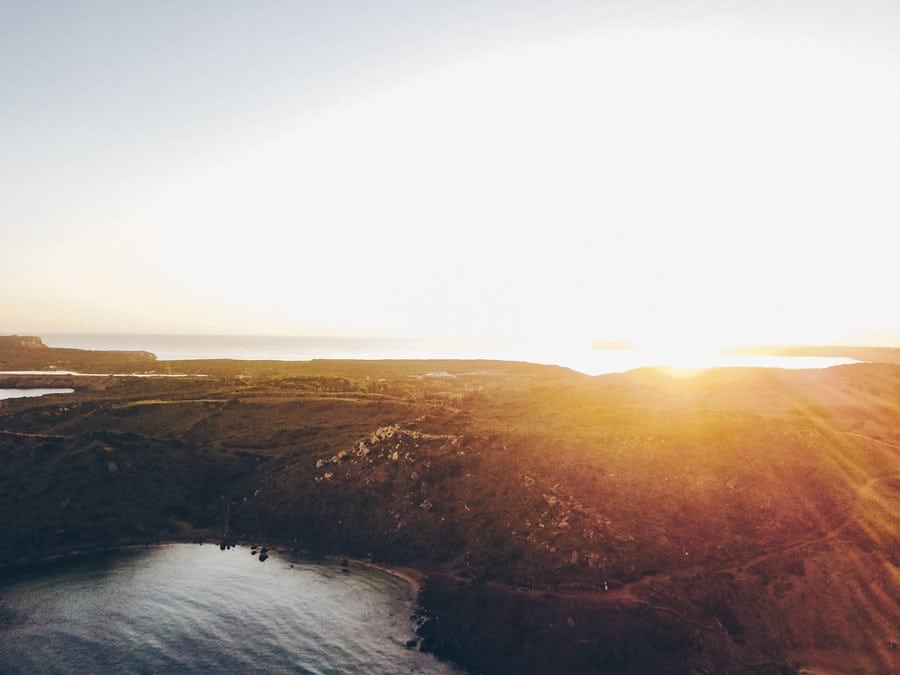 Not sure what to expect, or why you need to visit this beautiful island pronto? Don't miss this guide to the best things to do in Menorca.

Cool Things to do in Menorca
Take a Stroll around Maó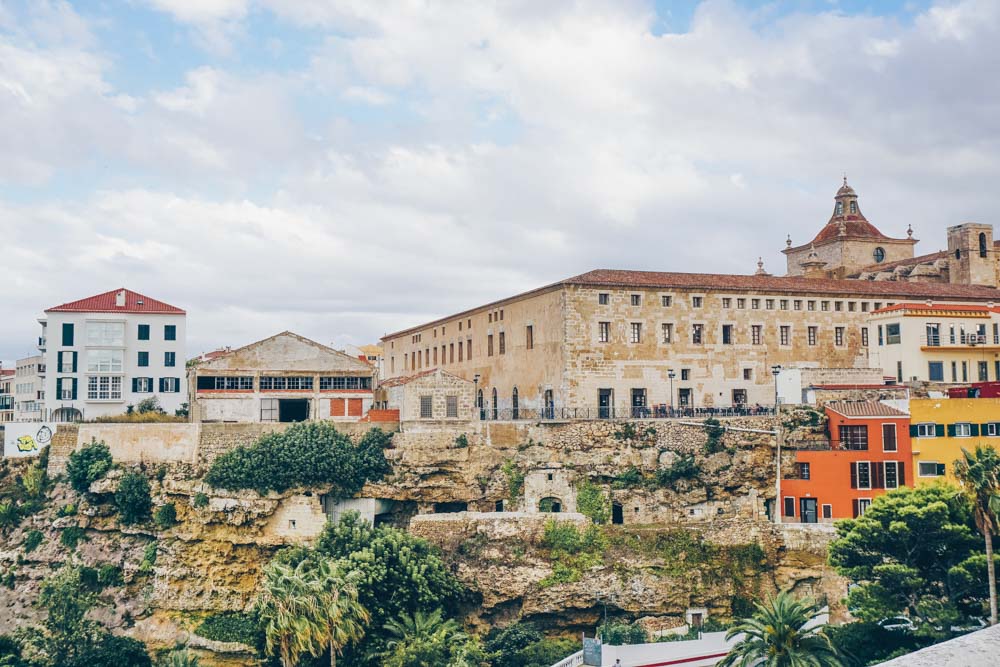 Love gorgeous baroque architecture, winding streets filled with quirky shops and fabulous restaurants – all set against the backdrop of a rather fetching harbour? You'll love Maó, Menorca's quaint capital.
A distinct blend of British Georgian-style, baroque and Spanish architecture (testament to the island's rather varied history), it's the kind of place that you should just take your time wandering around.
It's small (you can walk from one end of the historic city centre to the other in less than fifteen minutes) but you should set aside at least half a day to explore.
Whole days are swallowed up stopping off at a restaurant here, popping into a historic church there or pausing for a glass of the local tipple Pomada whilst people-watching on one of the Maó's many small squares.
Explore Menorca's Stunning Beaches
Let's face it – there's a reason that Menorca has a reputation as one of Europe's top beach destinations and any guide to what to do in Menorca will have to include at least a beach or two.
Pair crystal-clear waters, golden sands and more hours of sunshine than is seemly for any part of Europe to boast and you have a winning combination.
I'd happily spend day after day combing Menorca's 216km of coastline just trying to work out which beach is my absolute favourite – failing that, these were my favourites.
Cala Cavalleria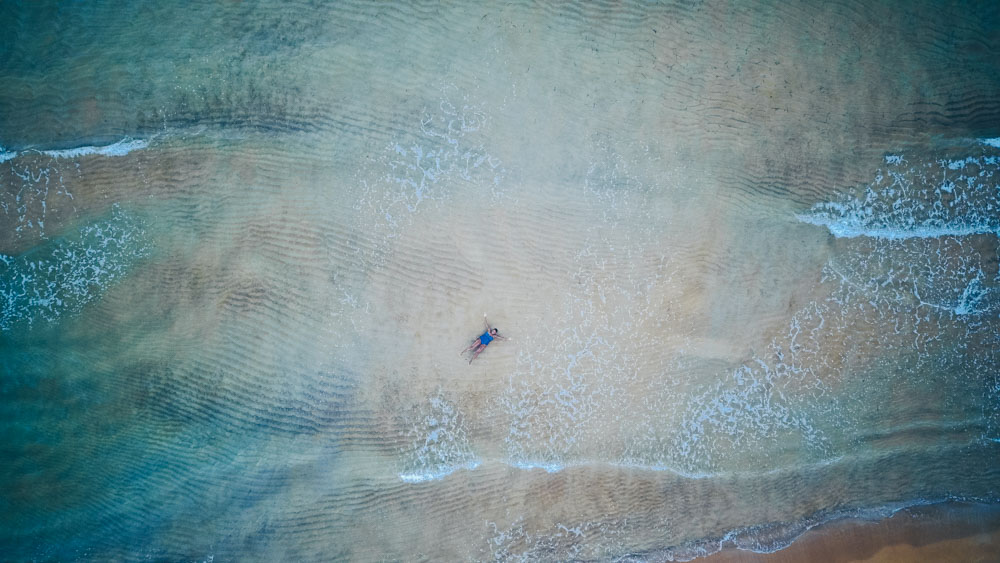 Choosing a favourite beach in Menorca is like trying to pick a favourite book – near impossible. That said, Cala Cavalleiria is the beach that I returned to again and again. Access to the beach is via a short path and stairs, descend them and you'll find your very own slice of beach-shaped paradise.
Framed around a striking bay, it's the perfect spot to just float in the warm water before drying off under the sun's rays.
Cala Turqueta
Chances are if you've seen a picture of THAT beach in Menorca, it's going to have been Cala Turqueta (or nearby Cala Mitjana). This small sliver of pristine white beach lapped by bright-blue waters is one of the island's best-known spots… and for good reason.
Beautiful as it is, Turqueta does get busy, so go early if you want to explore it in relative peace and quiet.
Cala Pregonda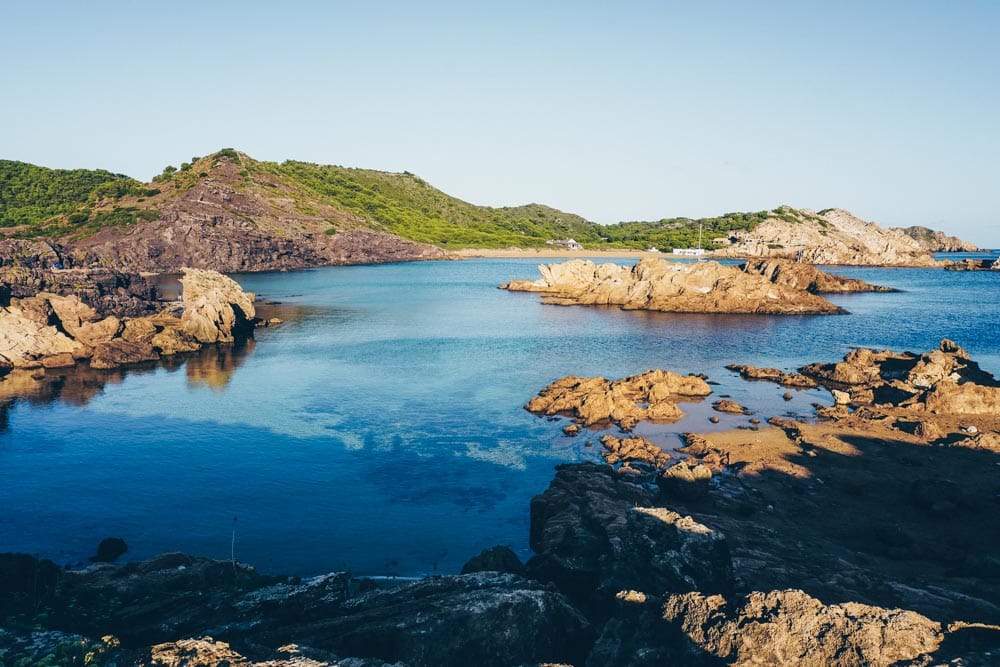 Another beautiful beach on the north side of the island, the bobbing boats and sheltered waters at Cala Pregonda are too picturesque for words. Bored of the golden and white sands found on Menorca's other beaches (first world problems and all that)? Well, Cala Pregonda's striking reddish hues are the perfect antidote.
It's a bit of a hike from the nearest car park (20-30 minutes through pretty dunes and along the coast) but it's absolutely worth it.
Cala Mitjana + Mitjaneta
It's impossible to write about Menorca's best beaches without mentioning the neighbouring beaches of Cala Mitjana and Cala Mitjaneta.
How the waters of these gorgeous beaches is such a bright turquoise, I'll never know (is it food colouring? I bet it's litres of food colouring they pour in each night, it's literally the only explanation) – but when you're lying on your beach towel, casually admiring the attractive scene in front of you, I guarantee you won't care.
The beaches themselves are framed by prettier-than-you-thought-possible limestone cliffs, studded with fragrant pine trees. In other words… perfection.
Sip a Pomada, A Cocktail Made with Menorca's Local Gin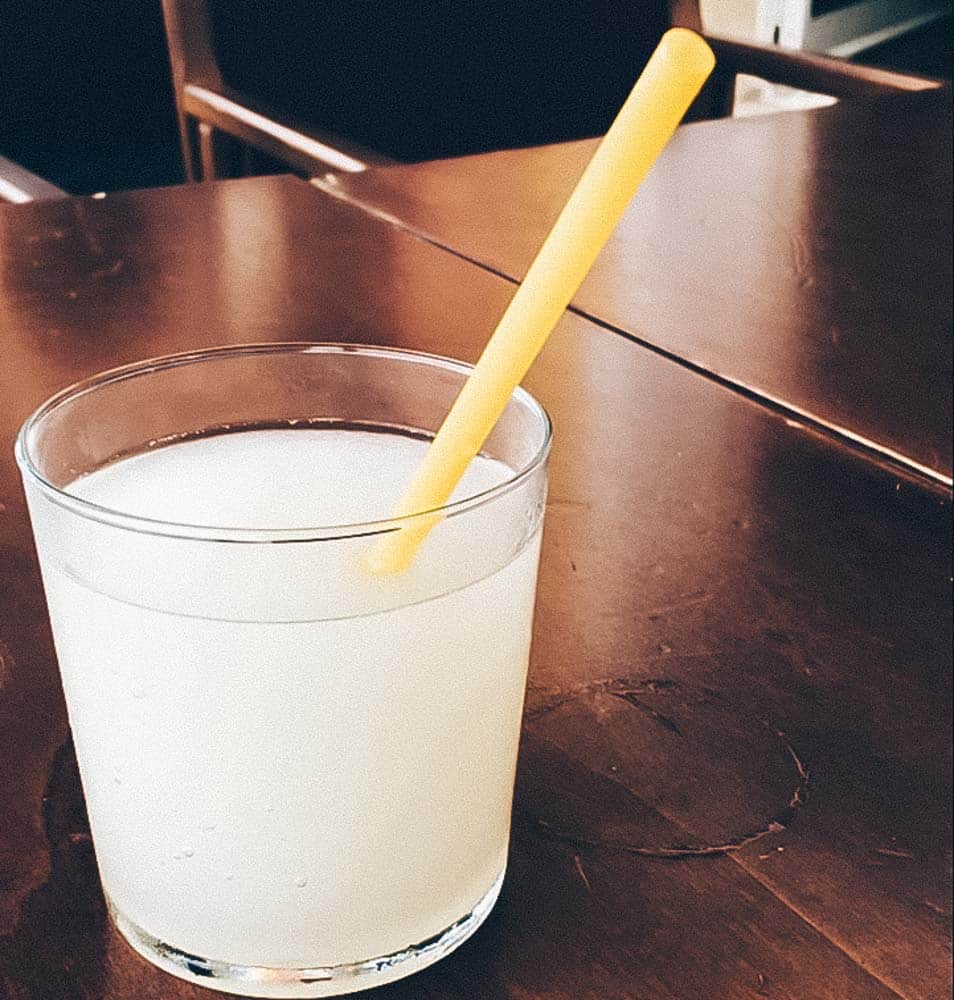 Menorcans may well have come up with one of the world's most refreshing drinks – even better – it's blessedly simple to make. You'll see the locals sipping on pomadas throughout the day and you'd do well to join them. The cocktail is a thirst-quenching combination of the local Xoriguer gin and bitter lemonade.
Visit Some of the Island's Smaller Towns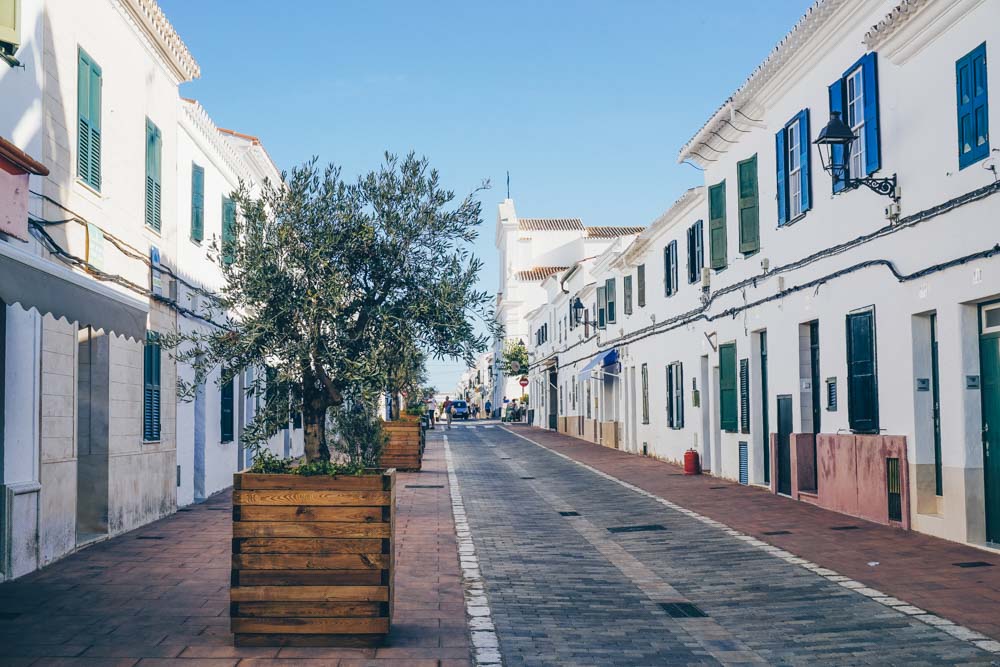 Menorca is home to a number of small towns and villages whose charm lies in their whitewashed buildings, cobbled streets and relaxed pace of life. It might not sound like much, but I'd highly recommend stopping off at one or two and spending an hour or two walking around, picking up quality produce from artisan shops or just sitting at a bar or cafe and having a leisurely chat as the world passes by.
Whichever of the others you choose, I'm going to put my foot down and say that you have to pop into Sant Lluis. Not only does it have its own winery (the high-quality Bodegas Binifadet) in town, but the local hippodrome is the spot to see one of traditional Menorcan horse-trotting races each weekend.
Hike Menorca's Stunning Coastal Path the Cami de Cavalls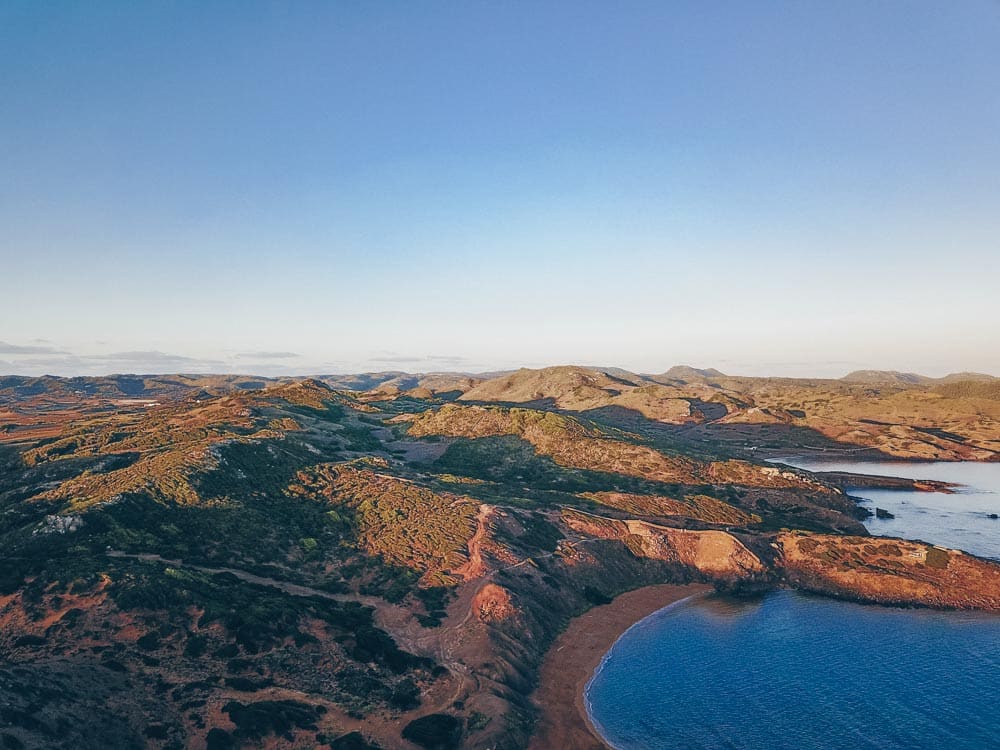 If you're a seasoned hiker, or even just a moderately enthusiastic walker looking for a new challenge, you could do worse than taking on Menorca's coastal Cami de Cavalls hike.
The 185km hike encircles the whole of the island, and is split into 20 sections.
Doing it all takes between six to ten days but you can easily dip in and out of it throughout your trip with a little pre-planning.
I may come across as a little obsessed with beaches (because, well, I am) but any hike that involves passing through the majority of the island's 200+ beaches gets a firm thumbs-up from me. Don't forget to bring your swimsuit.
Explore Menorca's Delicious Cuisine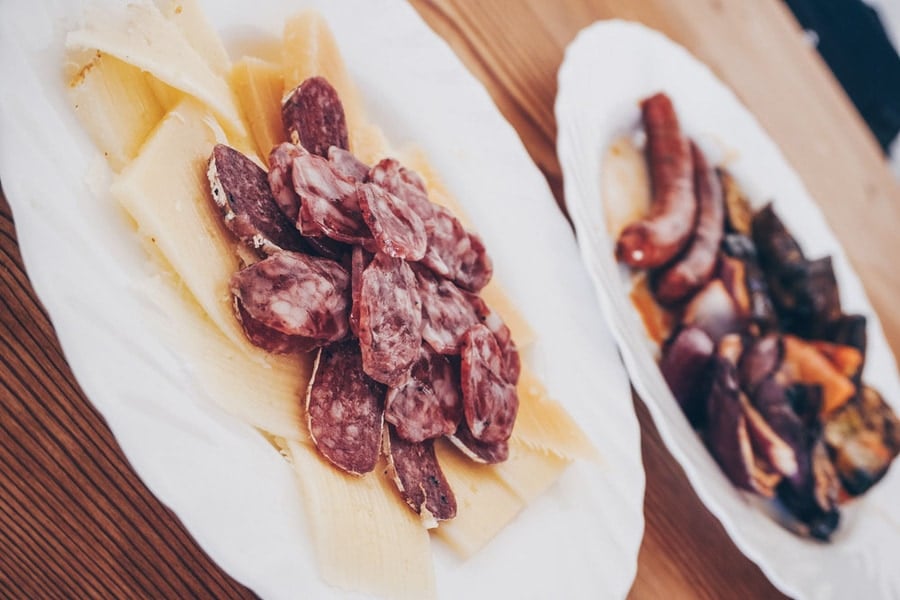 It's a well-known fact that Spanish cuisine is some of the tastiest in the world (on this point, I will brook no argument, it just is). However, what do you get when you take traditional Spanish cuisine and throw in a bunch of other influences (Roman, British, French and Arab off the top of my head)?
The answer is a culinary oeuvre so good that you won't want to stop eating for the duration of your trip.
Chomp your way through slices of Queso de Mahon a local cow's milk cheese that's both creamy and nutty and utterly delicious – try an artisanal aged one if you really want to be blown away.
You could follow it up with other local specialities such as fish meatballs, charcuterie and the rather confusingly-named Arroz de la Tierra which does not actually contain rice but brings together an earthy mix of spices, wheat and baked sausages for a hearty dish.
Hop on a Boat to See the Island from a Different Angle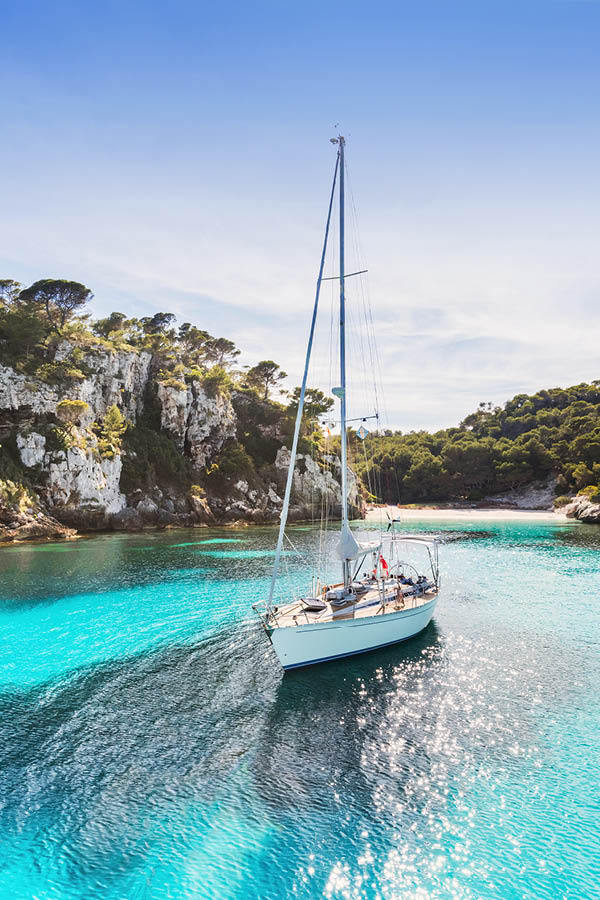 With so many beaches and harbours, it's no surprise that boat tours are frequently named as one of the best things to do in Menorca.
Popular tours on glass-bottomed boats leave from Mahon, but you can also book your own private water excursion with a number of operators – allowing you the freedom to put together the perfect castaway itinerary and to explore some of the island's lesser-known beaches.
Love this? Save and Share on Pinterest!
Read More Spain Travel Tips and Guides
This post is part of a paid campaign to promote the Balearic and Canary Islands, as part of their #SpanishIslands Campaign. As ever, all views are my own.