Ready to explore the best places to stay in Yosemite? From Yosemite Valley to Wawona and beyond – my pick of the top spots.
It's time to tackle a near-impossible question… Where's the best place to stay in Yosemite?
Whether you're planning a perfect 3-day itinerary or wanting to explore the park's 750,000 acres over a longer period, choosing where to stay in Yosemite National Park can make or break a trip.
So, do you bed down in Wawona? Or how about Oakhurst? Panic not, friends, I'm here to spill all the secrets of booking your Yosemite getaway.
Best Places to Stay in Yosemite: At a Glance
Where to Stay in Yosemite
Booking a trip to Yosemite may be part of your West Coast road trip, or it may be the sole reason for visiting California. Regardless, you'll want to find lodging near Yosemite National Park to pack in the endless amount of incredible things to do.
Yosemite Valley: Best Overall Places to Stay in Yosemite National Park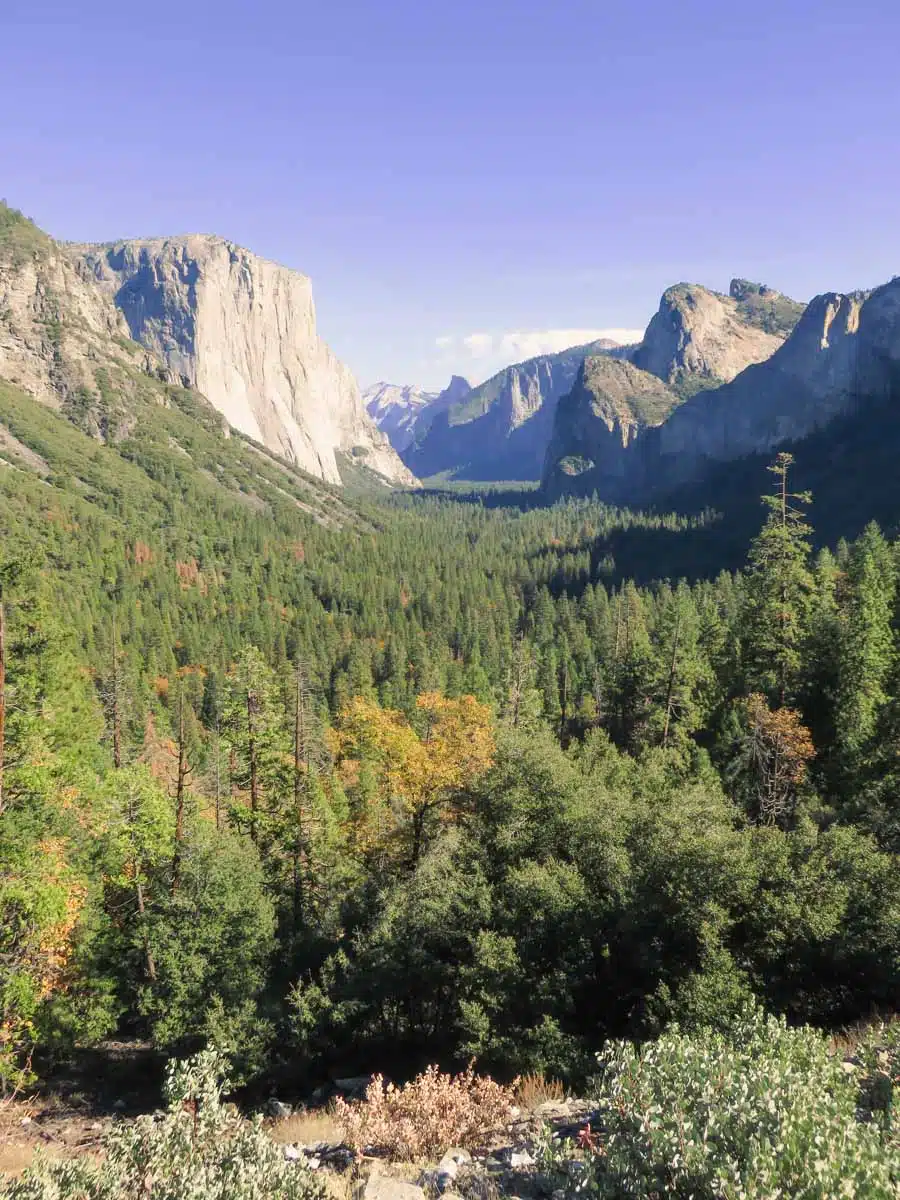 Though it makes up a tiny percentage of the vast national park, Yosemite Valley draws millions of visitors annually.

Whether you're just taking a day trip to tick a few boxes (Bridalveil Fall, Cathedral Rocks and Lower Yosemite Fall – tick, tick, tick) or planning an epic trek, Yosemite Valley is a great starting point.
Yosemite Valley Highlights
Yosemite Falls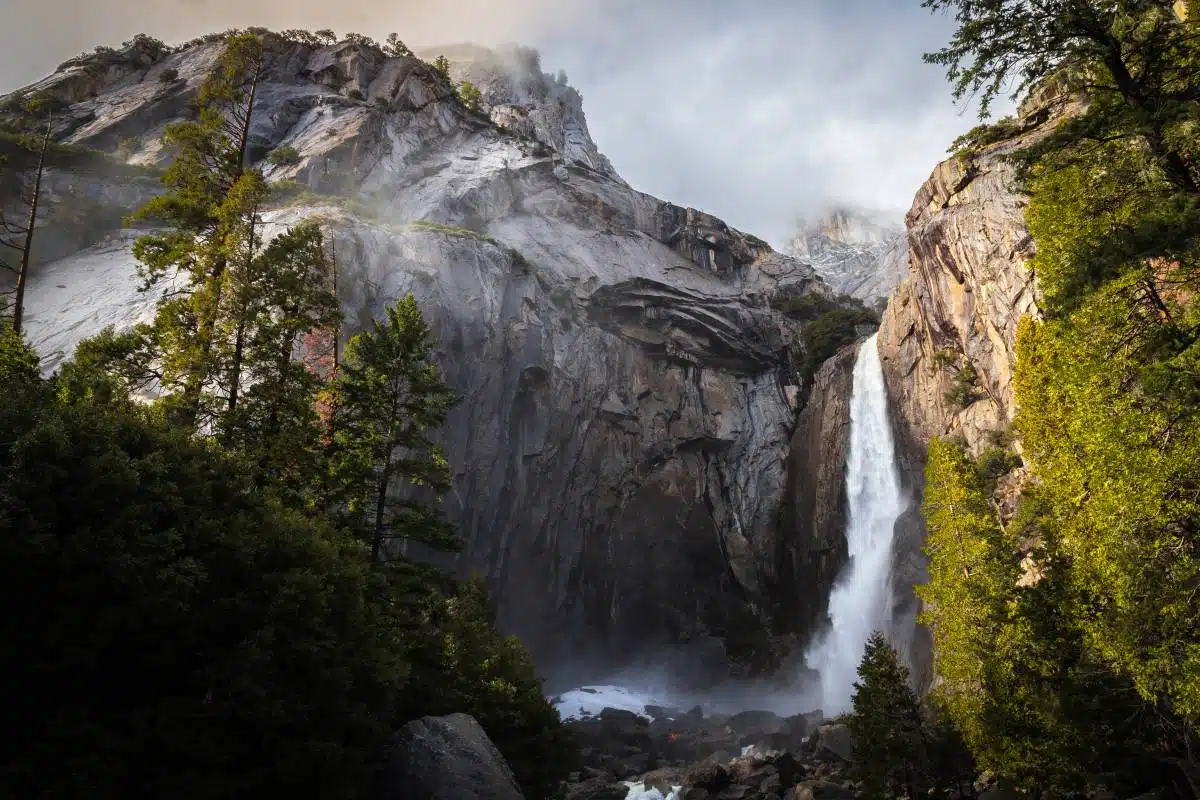 Name a more iconic waterfall in California… I dare you. In all seriousness, the towering Yosemite Falls sweep you away with their beauty from the valley floor or up above.
El Capitan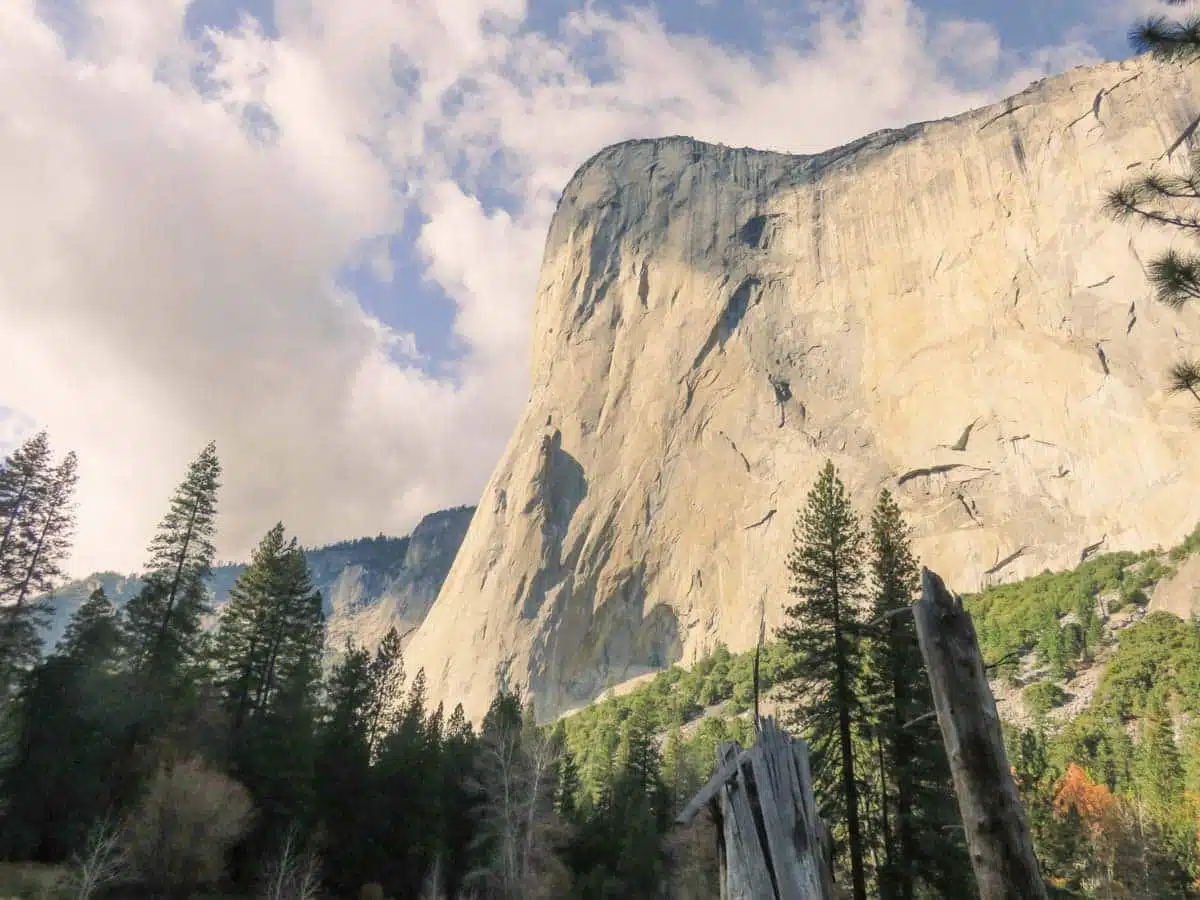 El Capitan is another reason many people make the pilgrimage to Yosemite. With an imposing stature at 3,000 feet high (914 metres) you can catch a view of this stunning rock formation from multiple locations, including your drive into Yosemite Valley.
Suggested Best Overall Hotels in Yosemite Valley
Yosemite Valley Lodge
If you're looking for an eco-conscious resort in the heart of one of the most beautiful parks in the USA, choose Yosemite Valley Lodge. Conveniently, you can access two restaurants on-site and use the hotel shuttle to get around within the park.
Curry Village (Half Dome Village)
Curry Village is a true all-rounder. This is a resort featuring cabins, motel rooms, tents and other accommodations in the heart of Yosemite Valley.
The Ahwahnee Hotel (Majestic Yosemite Hotel)
The history alone is enough to book a stay at the iconic 4-star Ahwahnee Hotel. One walk through the dining room or lobby, and you'll see why it inspired the set of the blockbuster film The Shining. Spooky? Yes. Very cool? Also, yes.
Wawona: Best Place to Stay Yosemite South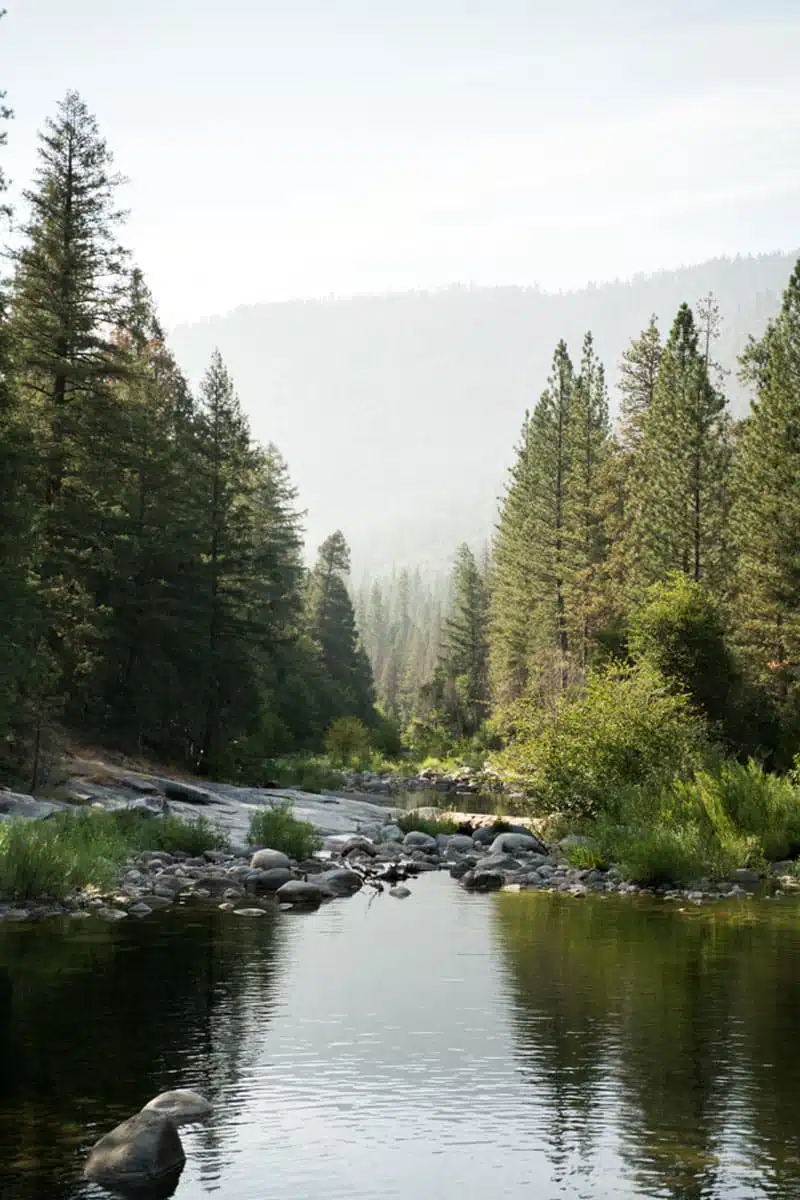 Slightly bigger, and therefore packed with more options for accomodation, Wawona is on the southern end of Yosemite National Park. And it's at the top of my list of Yosemite places to stay due to the epic views and dozens of landmarks nearby.
Wawona Highlights
Tunnel View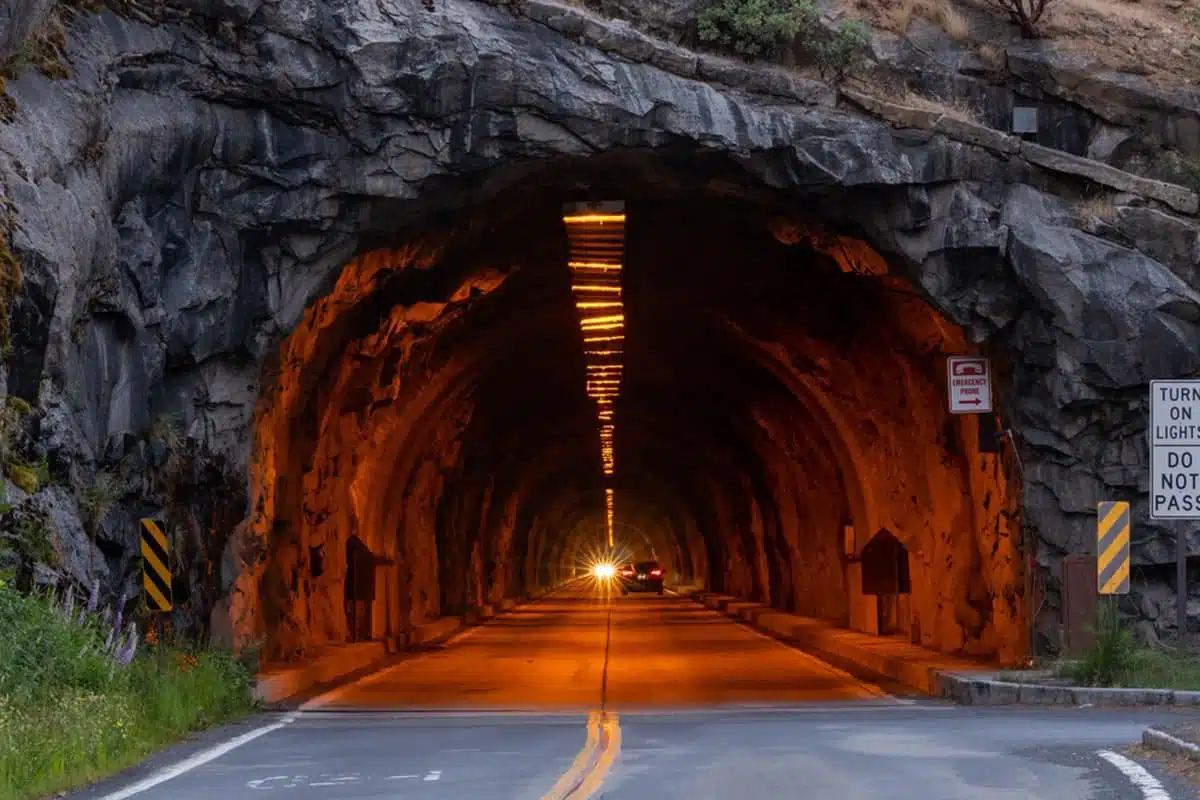 Marvel at Tunnel View – this famous viewpoint is near Wawona Tunnel and showcases impressive vistas of the most famous landmarks in Yosemite.
Mariposa Tree Grove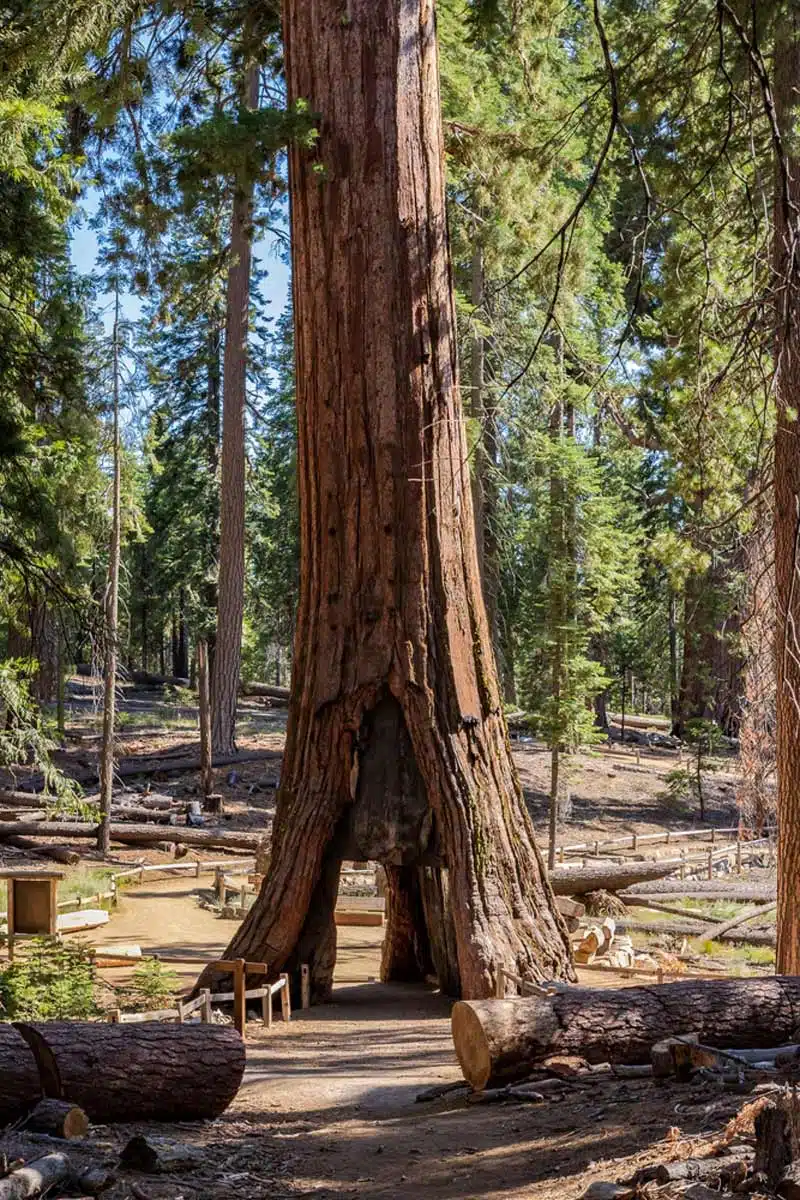 Why do many consider Wawona the best place to stay in Yosemite? Access to landmarks like Mariposa Tree Grove, home to the famous (and ancient) Grizzly Giant, makes it an excellent location.
Wawona Meadow Loop Trail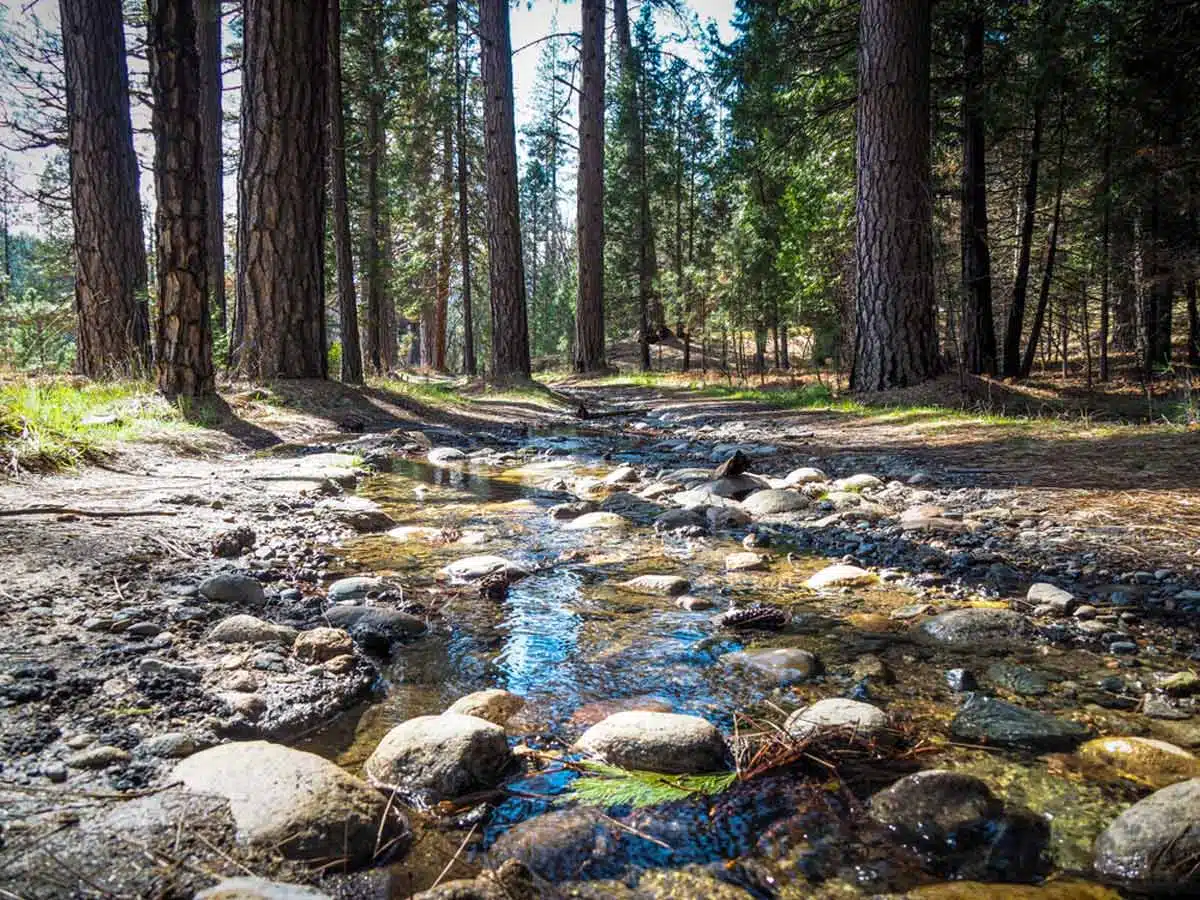 For a glimpse into wild Yosemite near your hotel, try the 3.5-mile loop that's relatively easy but may put you face-to-face with bears, rattlesnakes and other wildlife (yikes). Are you brave enough?
Suggested Hotels in Wawona
Wawona Hotel
Looking for somewhere truly unique to stay near Yosemite National Park? The Victorian-style accommodations at Wawona Hotel feature summer barbeque nights, live piano concerts, and excellent hiking trails.
Tenaya Lodge at Yosemite
Tenaya Lodge near Mariposa Tree Grove is a stellar option. It features a spa, outdoor pool and attentive staff.
Narrow Gauge Inn
Location, charm and a popular seasonal restaurant all make Narrow Gauge Inn one of the top places to stay at Yosemite National Park.
Oakhurst: Where to Stay Near Yosemite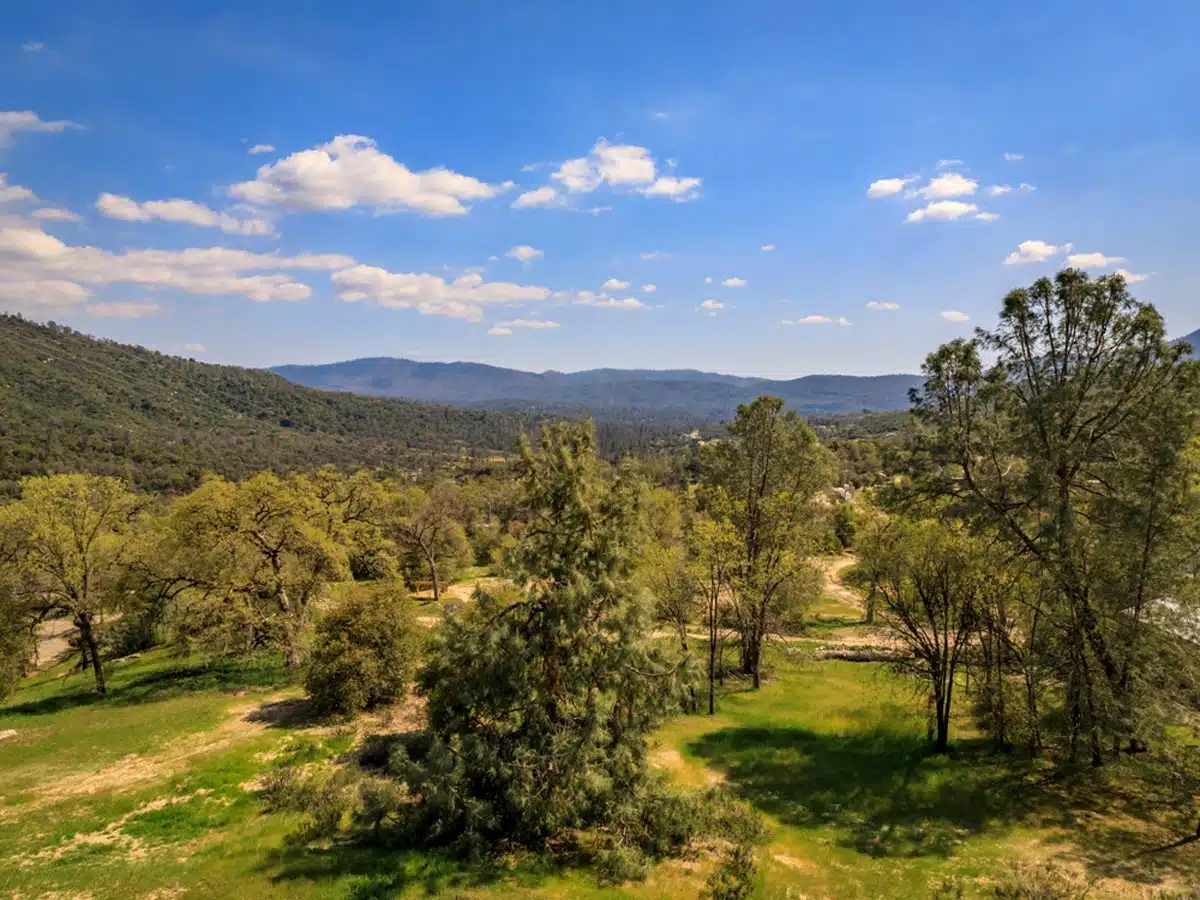 Located in the Sierra Nevada foothills, Oakhurst is one of the most popular places to stay near Yosemite.

Why? Breweries, historic homes and waterfall hikes make it more than just a convenient place to find accommodation near Yosemite national park. You'll want to spend as much time exploring Oakhurst as you do in the park, I guarantee.
Oakhurst Highlights
South Gate Brewing Company
Can you tell me a better way to wind down after epic hikes, breathtaking scenery and California sun than visiting a brewpub? Burgers and beers are popular for a reason in this lively watering hole.
Fresno Flats Historical Village & Park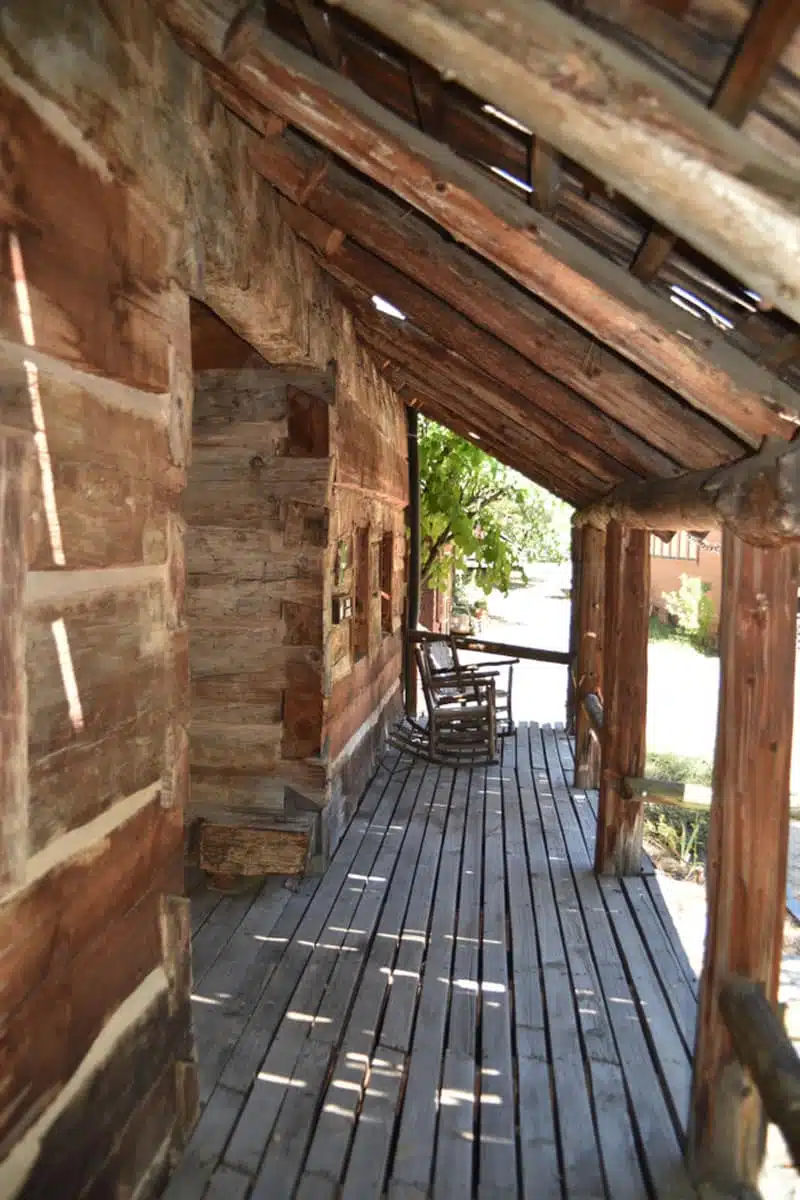 Fresno Flats Historical Village & Park is a must-visit. Step back in time and learn about California's history dating back to the 19th century in this historic home.
Suggested Roadside Hotels in Oakhurst
Hampton Inn Oakhurst-Yosemite
A 24-hour front desk, breakfast buffet and a short drive to the park make Hampton Inn Oakhurst-Yosemite one of the best places to stay around Yosemite. Rooms are simple but clean, as expected from the Hampton brand.
Fairfield Inn & Suites by Marriott Oakhurst Yosemite
Need a hotel with on-site laundry, a swimming pool and a fitness centre? You'll find it here at Fairfield Inn & Suites.
Best Western Plus Yosemite Gateway Inn
An indoor pool, free WiFi and free parking make this pet-friendly Best Western a great choice any time of year. It's not mindblowing in terms of style, but its value cannot be beaten.
Tuolumne Meadows Lodge and the High Sierra Camps: Where to Stay in Yosemite Park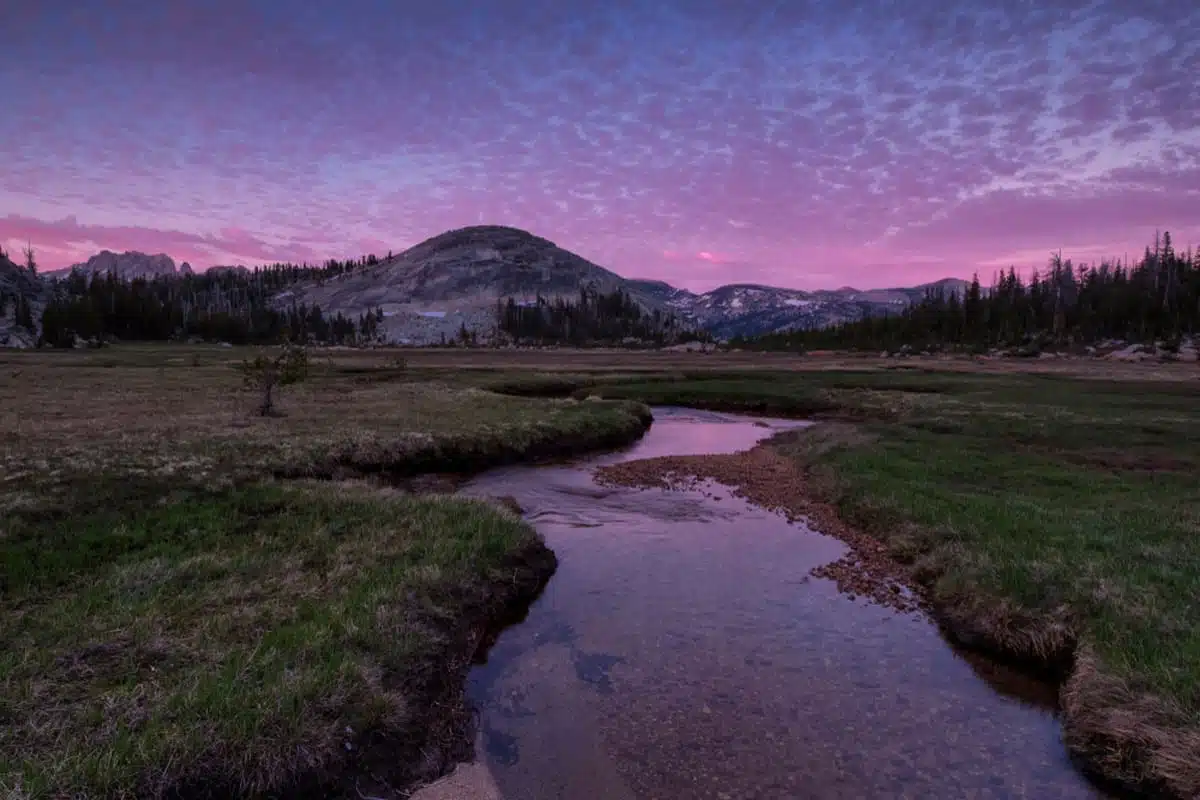 Looking for a more rugged experience in Yosemite? Yes, it's possible. The High Sierra Camps are renowned for the natural beauty deep in the Yosemite National Park. The best part (or worst – you decide) is that you can only reach the five campsites on foot (or guided mule trips), but it's well worth the effort.

The best way to access High Sierra Camps involves starting at Tuolumne Meadows Lodge, a top choice for where to stay at Yosemite National Park.
Note: Due to heavy snowfall, High Sierra Camps are closed for 2023. Keep your eyes peeled for updates.
High Sierra Camps Highlights
Hiking
Hiking the nearly 48-mile loop of High Sierra Camps is one of the top things to do in Yosemite.
Glen Aulin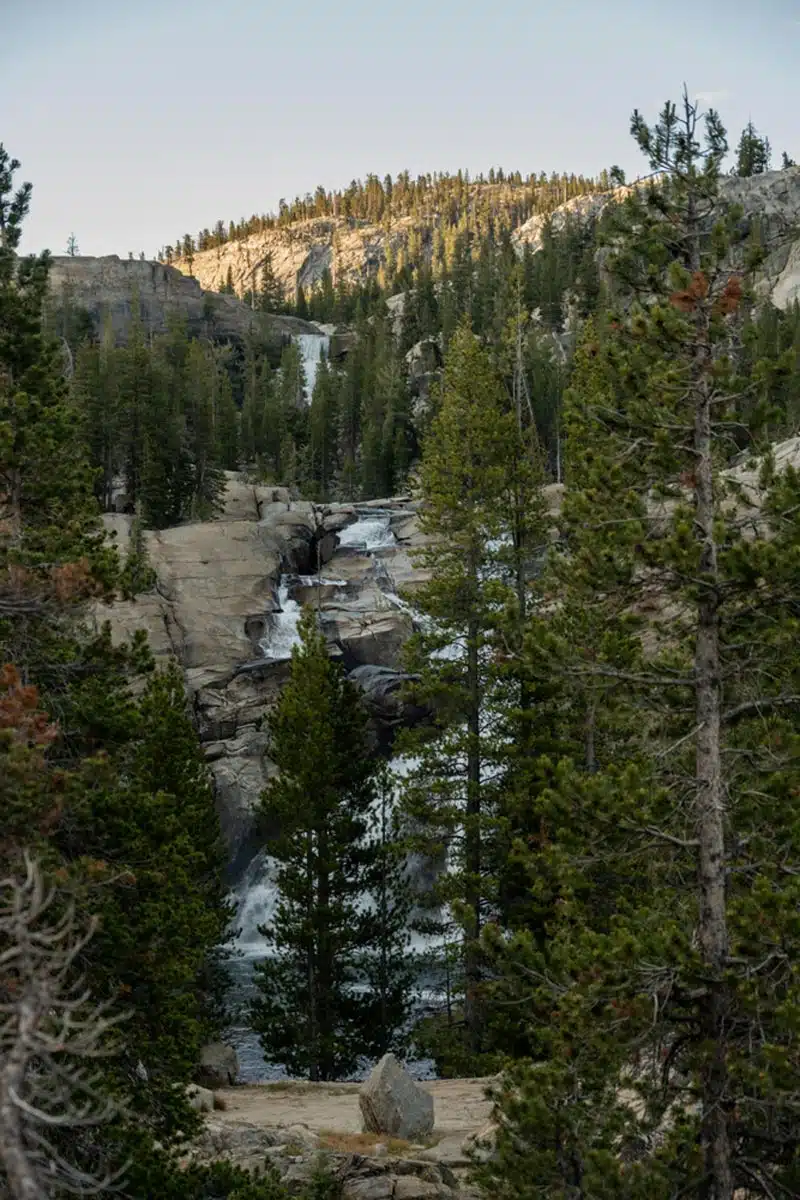 The first of the five camps, Glen Aulin is where to stay near Yosemite Valley if an epic camping adventure is your thing. Don't miss the waterfall.
Suggested Campsites and Lodges Near High Sierra Camps
Merced Lake
You can't get much more secluded than at the high camp along Merced Lake, known for being the first-ever High Sierra Camp.
Sunrise
This camp is named Sunrise for a reason – you'll watch the world wake up over Mt. Clark and Mt. Florence; it's truly epic.
Tuolumne Meadows Lodge
Tuolumne Meadows Lodge is where many hikers begin and end their journey to High Sierra Camp in the cabin/tent hybrids. It's the perfect balance of rustic and cosy.
Mariposa: Top Places to Stay Near Yosemite National Park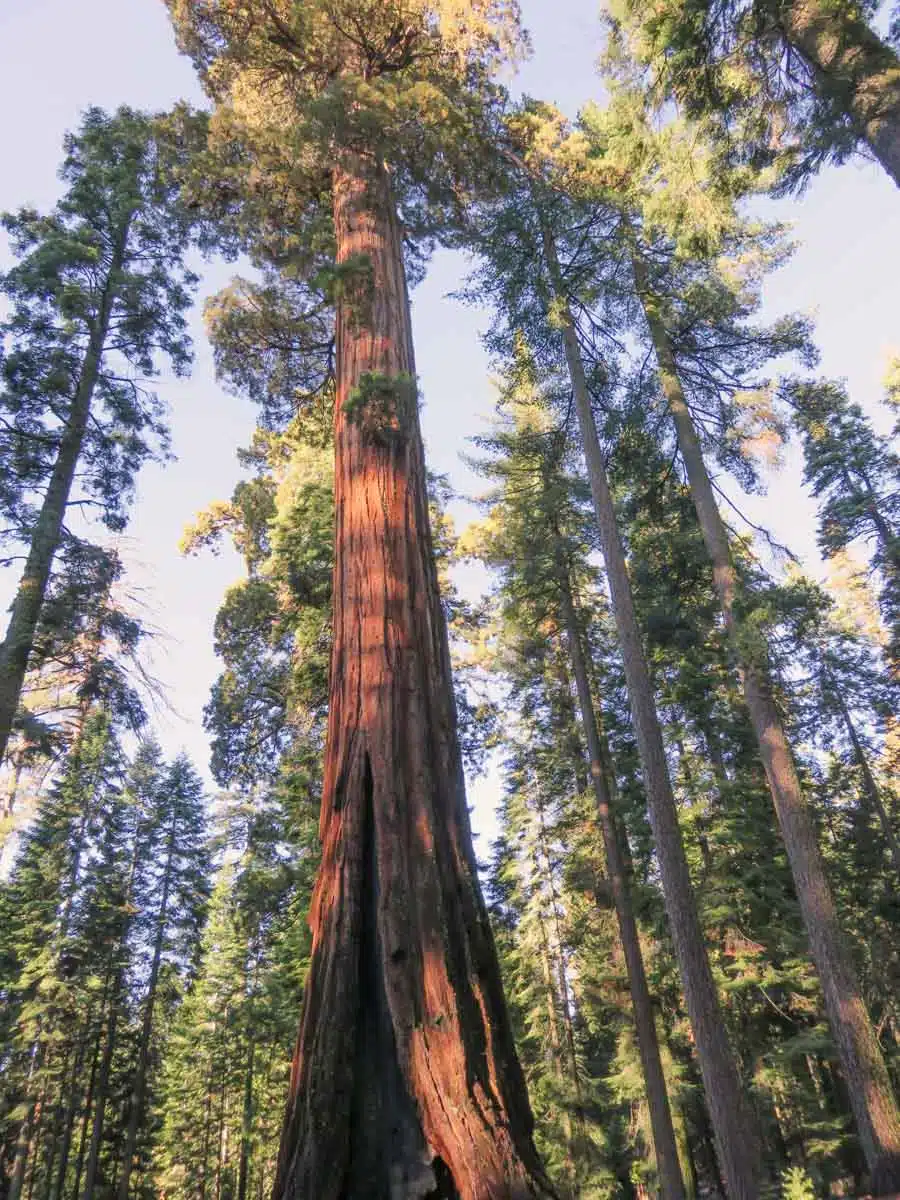 For visitors who don't want to rough it camping – or make the nearly 4-hour drive back to San Francisco – Mariposa is an excellent choice.
This gold rush town is oozing with charm, nestled in the Sierra Nevada foothills and offering plenty in the way of cafes and restaurants.
Mariposa Highlights
California State Mining & Mineral Museum
An unusual thing to see and do near Yosemite is to visit the California State Mining & Mineral Museum. Learn about the gold rush and see the famous Fricot "Nugget" (a massive piece of gold weighing almost 14 pounds) firsthand.
The Hideout Saloon
You might miss The Hideout Saloon if you don't look closely, but you'll remember the stone walls, quirky decor and friendly service in this wild-west hangout if you find it.
Suggested Old West Hotels in Mariposa
Bear Paw Cabin
This charming retreat lets you stay in an old-west cabin with modern amenities like a dishwasher, AC and plenty of outdoor space.
Miners Inn
The no-frills Miners Inn is a bit dated but has a waffle bar to begin your day and a gift shop for your last-minute needs before hitting Yosemite.
Mariposa Lodge
If you don't want to stay in Yosemite National Park, Mariposa Lodge in nearby Mariposa has comfortable and spacious rooms, an outdoor pool and free parking. What more could you possibly want?
Where to Stay in Yosemite: Frequently Asked Questions
Related Searches FAQs
Practical Tips to Consider Before Booking Your Yosemite Accommodation
Pack all your best hiking and camping gear. Yosemite might seem pretty chill in the valley, but the terrain can get very rugged and it's better to be over-prepared.
Camping can save you a lot of money in Yosemite. It's a popular way to see the nearby waterfalls, mountains, and lakes, so book your tent or lodge early.
If you only plan to visit for one afternoon, Yosemite is a perfect day trip from San Francisco.
Glacier Point is my favourite view of the park and is accessible by car.
Read More Yosemite Guides