Discover Spain's most famous landmarks – 50 spots you should add to your travel bucket list.
Spain is undoubtedly one of the most beautiful countries in the world, not only because of its unique landmarks but also because of its rich culture.
Throughout the ages, Spain's history has bequeathed incredible museums, mosques, and castles to the country you see today.
Discover 50 of the country's most striking best landmarks.
How many have you visited?
Famous Landmarks in Spain
Guggenheim, Bilbao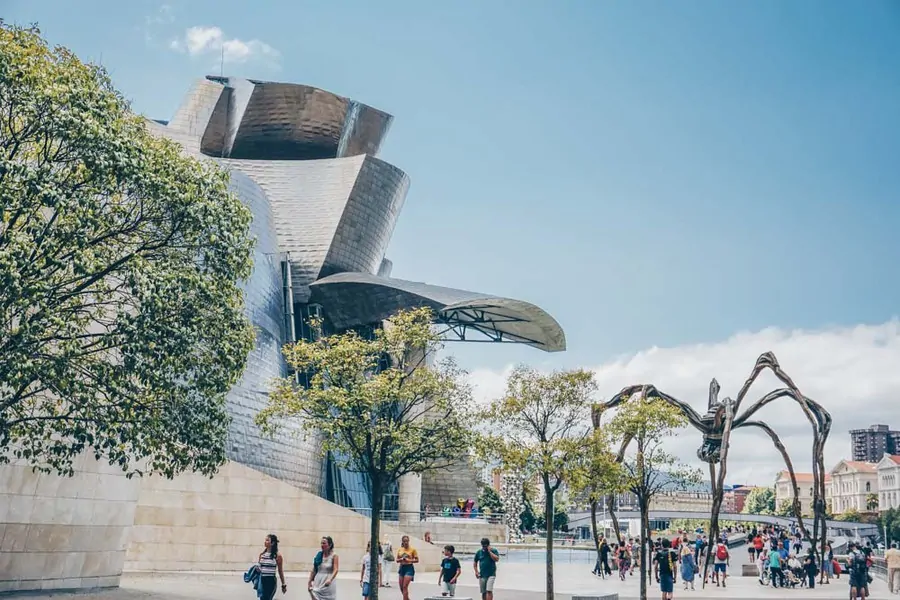 The Guggenheim Museum in Bilbao is one attraction that you won't soon forget – in no small part thanks to the stunning Frank Gehry architecture in which it's housed. Go inside to find an exciting array of modern art from well-known and up and coming names.
The museum paved the way for a host of other striking designs in Bilbao and helped establish its position at the forefront of contemporary architecture.
Royal Palace, Madrid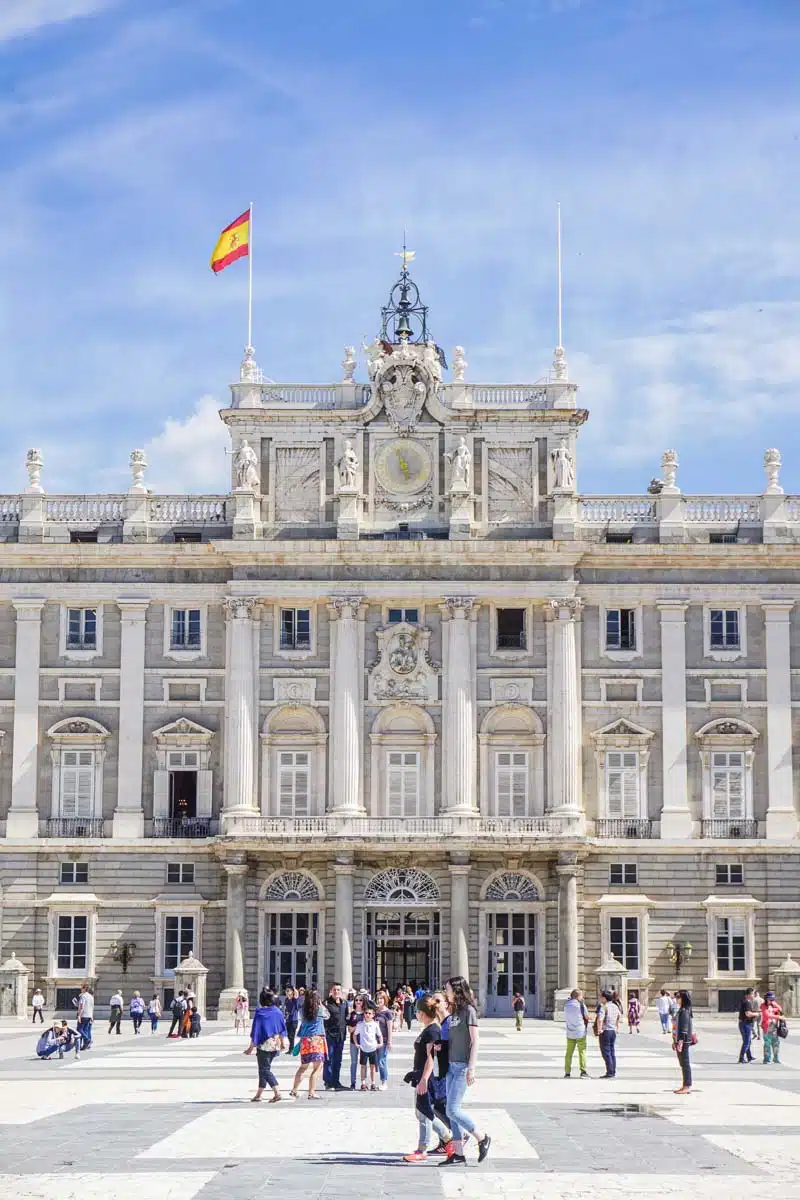 The Royal Palace in Madrid is one of the very few private residences for heads of state that is open to the public. It covers an impressive 135,000 square metres and has more than 3400 rooms. Inside, you'll find lots of treasures and art to pique your interest.
PS. There's also a LOT of gilt – quiet and unassuming it is not.
Plaza Mayor, Madrid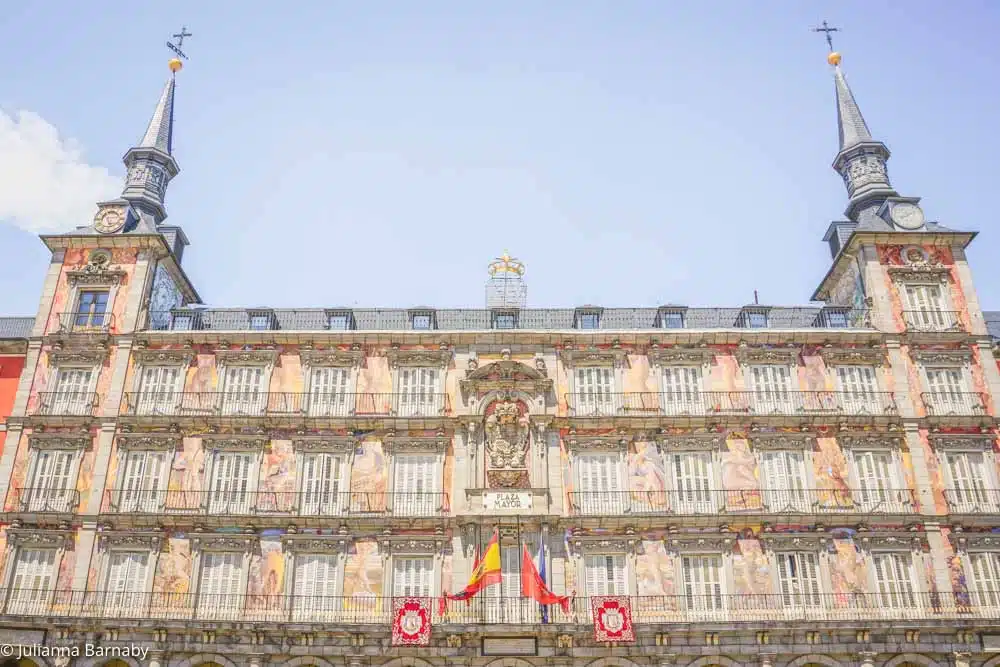 Dating back to the 15th century, the grand Plaza Mayor in Madrid is one of the country's best-known landmarks thanks to its size and the ornate buildings that line its periphery.
It was built during the reign of King Philip III and you'll still find a statue of him there today, along with the frescoed Casa de la Panadería.
Sagrada Familia, Barcelona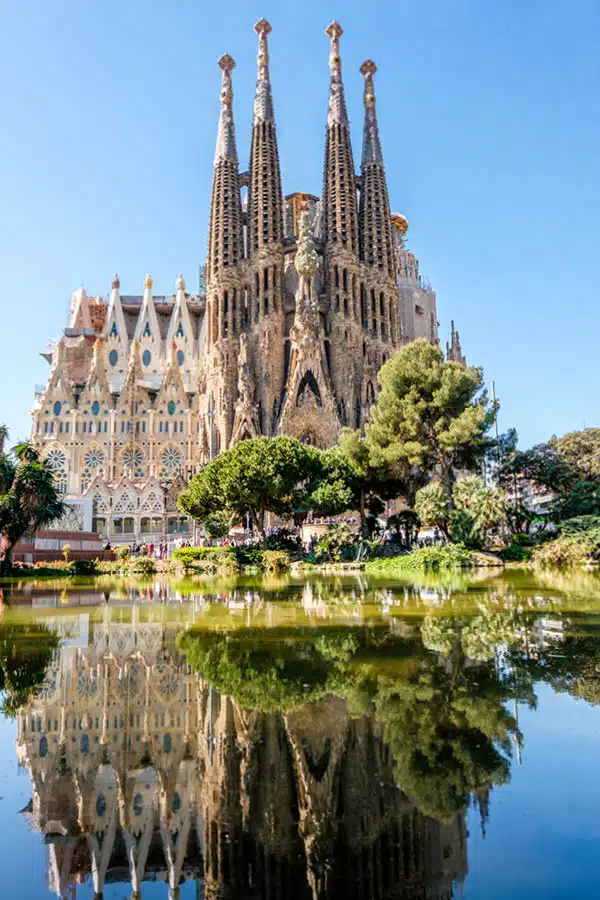 The basilica known as the Sagrada Familia is an extraordinary spot that you have to visit whenever you go to Barcelona. The outrageously dramatic building designed by Antoni Gaudi is finally close to completion, so there's never been a better time to grab an eyeful.
Masses are open to the public every Sunday at 9am, and they are free of charge but also have limited capacity.
Parc Guell, Barcelona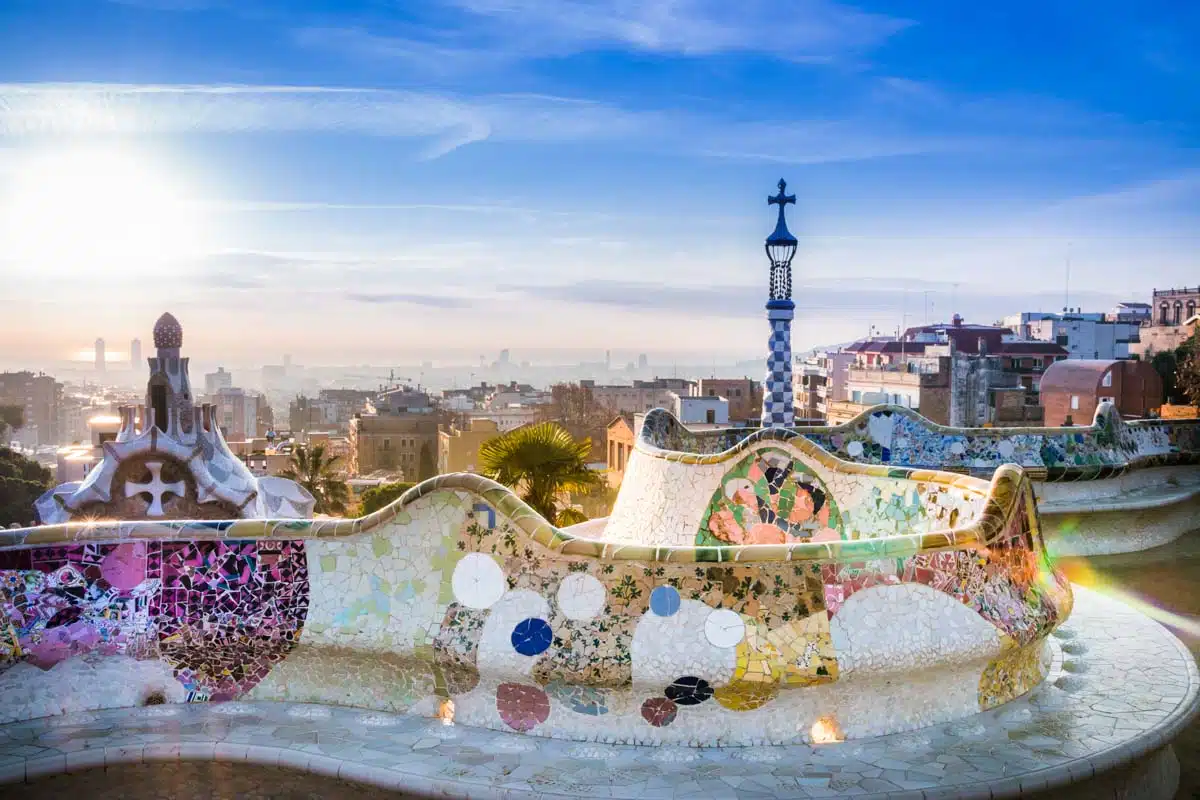 One of the most interesting things about this park is its architecture, which is both unique and colourful. It truly offers something for everyone and is the perfect place to spend the day with family or friends. It is also very large at 170,000 square metres.
The park is open from 9:30am to 7:30pm and tickets start at just £8.50.
Alcazar, Seville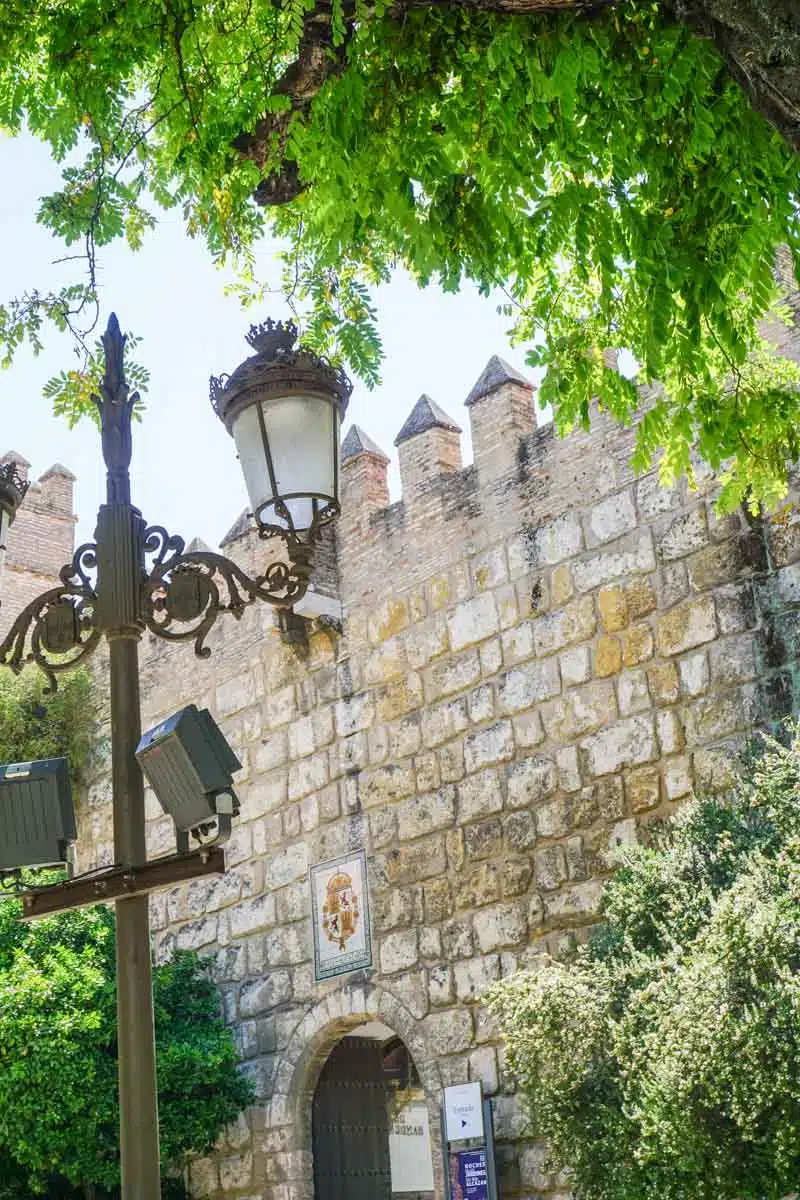 This 10th century palace was declared a World Heritage Site in 1987, and is filled with patios, halls, and rooms that are dotted with ancient artefacts and artwork.
Despite having an ever-growing collection of nicknames, the Reales Alcazares is a collection of many palaces, built over a long period of time. Some of the most impressive features on the site include a tiled altar dating back to 1504, the Patio of Maidens with its beautiful tiled walls, and even a stucco palace.
Ticket prices start at around £17 for adults.
Las Setas, Seville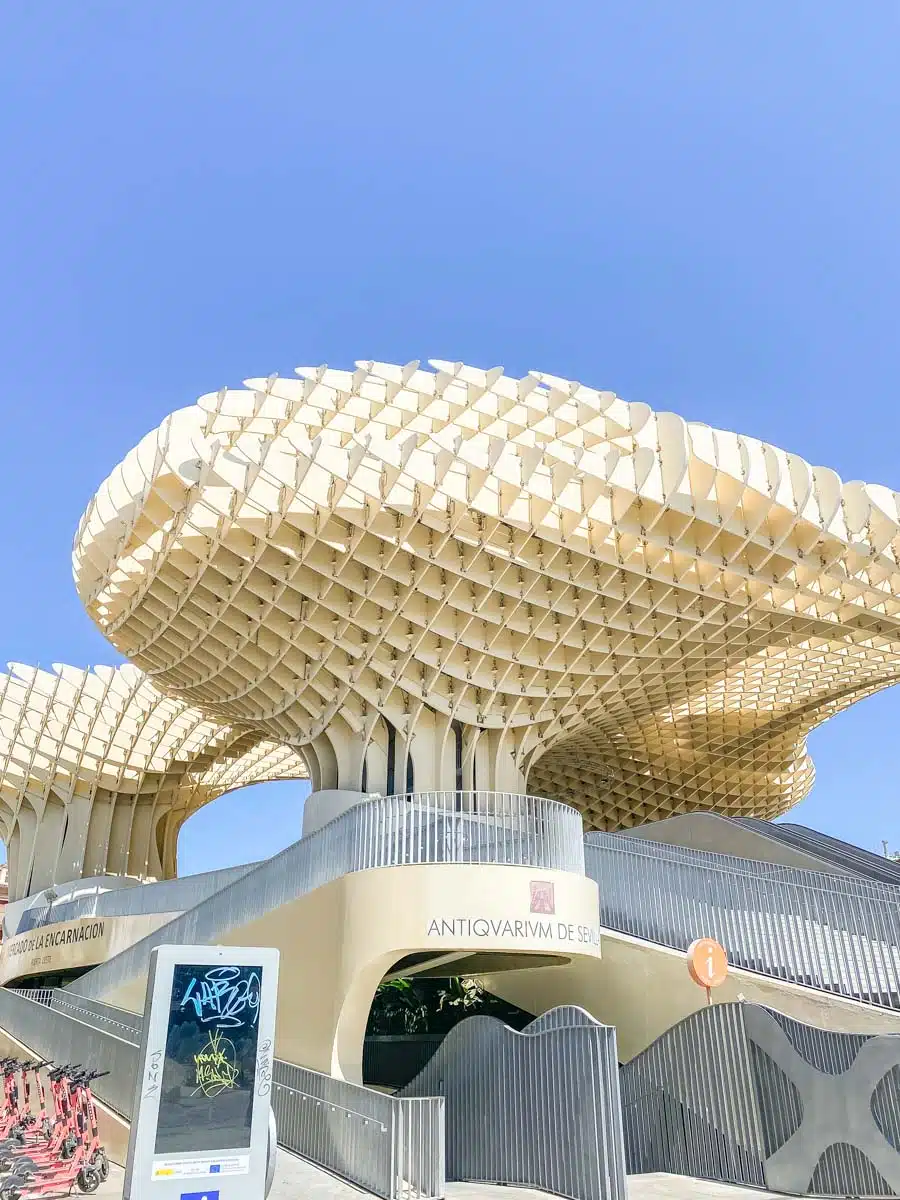 This architectural wonder, lovingly nicknamed The Mushrooms, is unlike any other building that you'll have ever seen.
The funky fungi opened in 2011 and aimed to provide some much needed shade over a carpark in the Seville heat. It has since become a structure that many visit to marvel at.
Six parasols connect the 150 metre-long structure, which actually makes it the largest wooden building in the world. Head up to the balconies to enjoy views of the city and the light shows that highlight every part of it.
It's open daily from 9:30am to 12am, and tickets start at just £4.25.
Seville Cathedral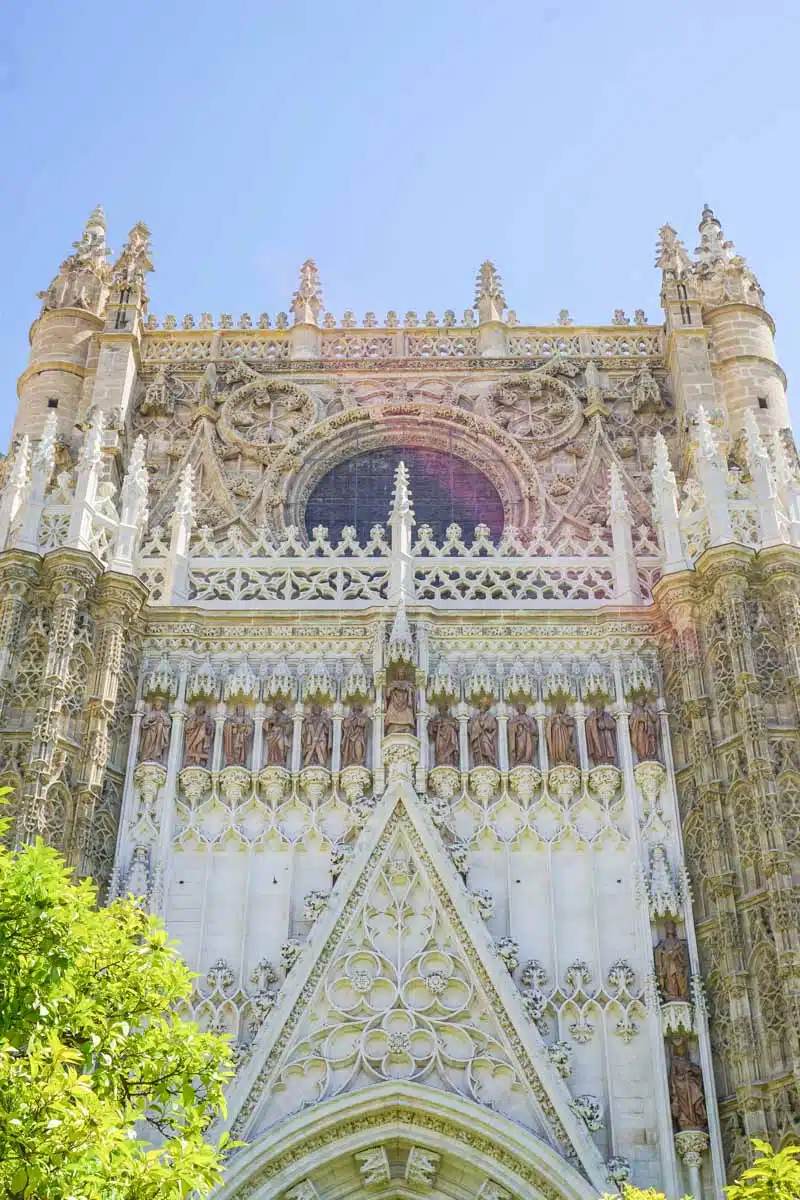 Situated near the Giralda Tower and the Salvador Church, Seville's cathedral is well-worthy of its UNESCO heritage status. It is open from 10:45am to 6:30pm on most days. Snag yourself an £8.50 admission ticket and see all three of the impressive spots within walking distance of each other.
When it was finally completed in the 16th century, the cathedral overtook Hagia Sophia as the largest in the world – and it remained that way for over 1000 years. Whilst today the cathedral is fourth biggest (though, this is debated), Seville Cathedral still holds the title of largest gothic church in the world. Pretty cool, we think.
Bullring Ronda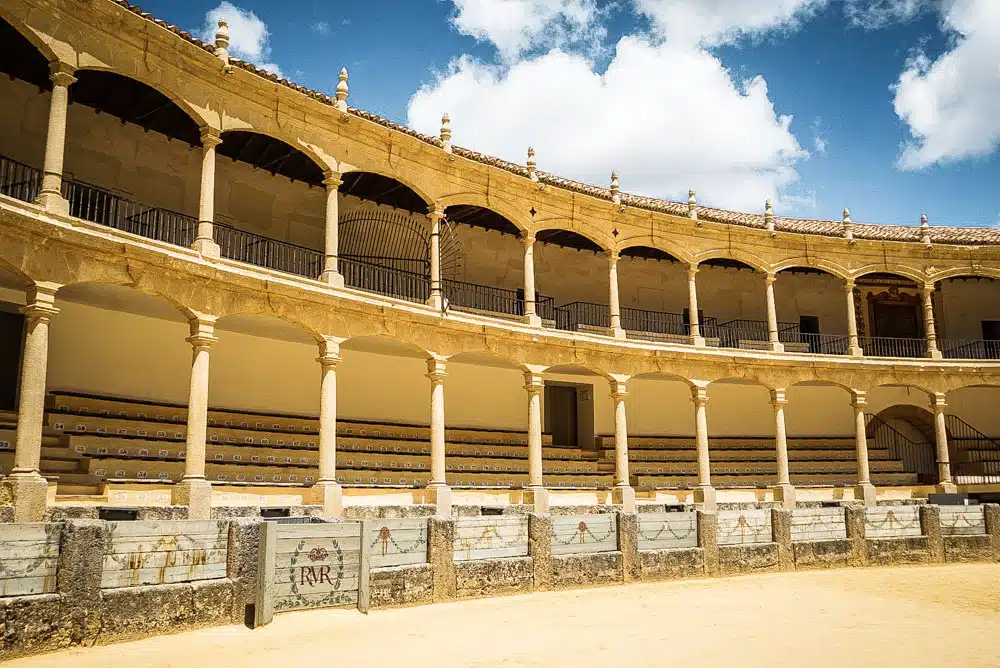 While we would skip on the actual bullfight, Bullring Rona is the best place to learn all about this controversial aspect of Spain's history.
Whilst bullfighting occurs here rarely, the bullring is nowadays more used as a museum and horse riding school, with a heavy focus on the preservation of the ring.
General admission tickets are around £7, and the facility is open 10am to 3pm and 4 to 6pm every day except Monday.
Ronda Bridge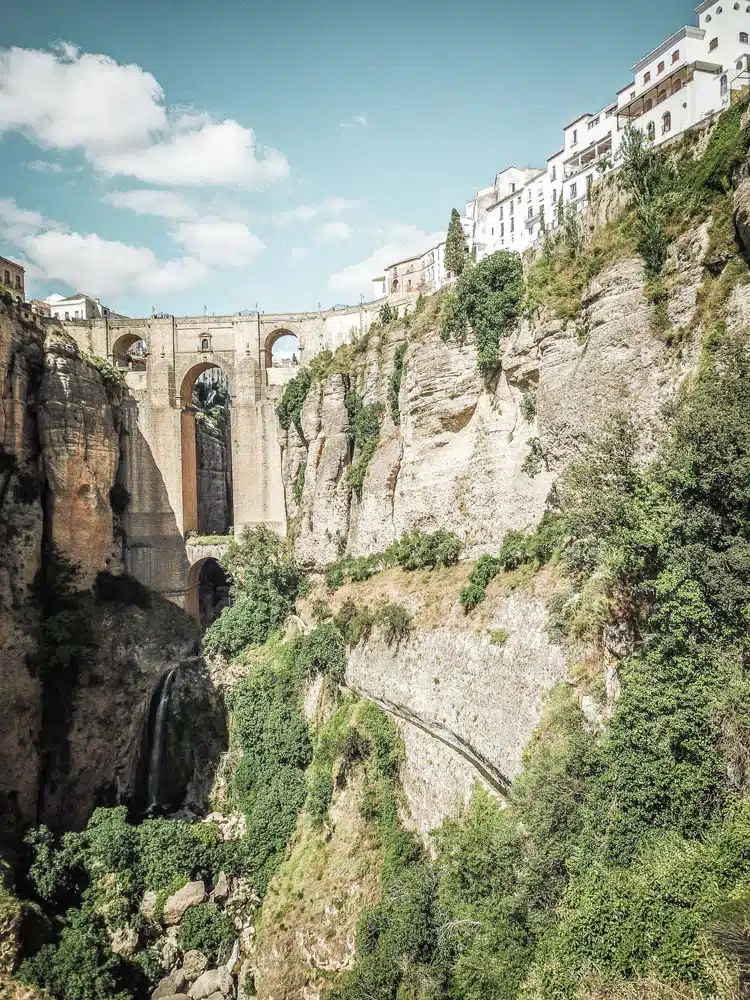 At 216 feet long and 322 feet high, Ronda Bridge is not only a spectacular-looking structure but is also a practical bridge that divides the older and newer parts in the city of Ronda.
This magnificent bridge took 34 years to complete but was finally finished in 1793. It even has a chamber located right above the central arch, which overlooks the breathtaking gorge below.
Alhambra, Granada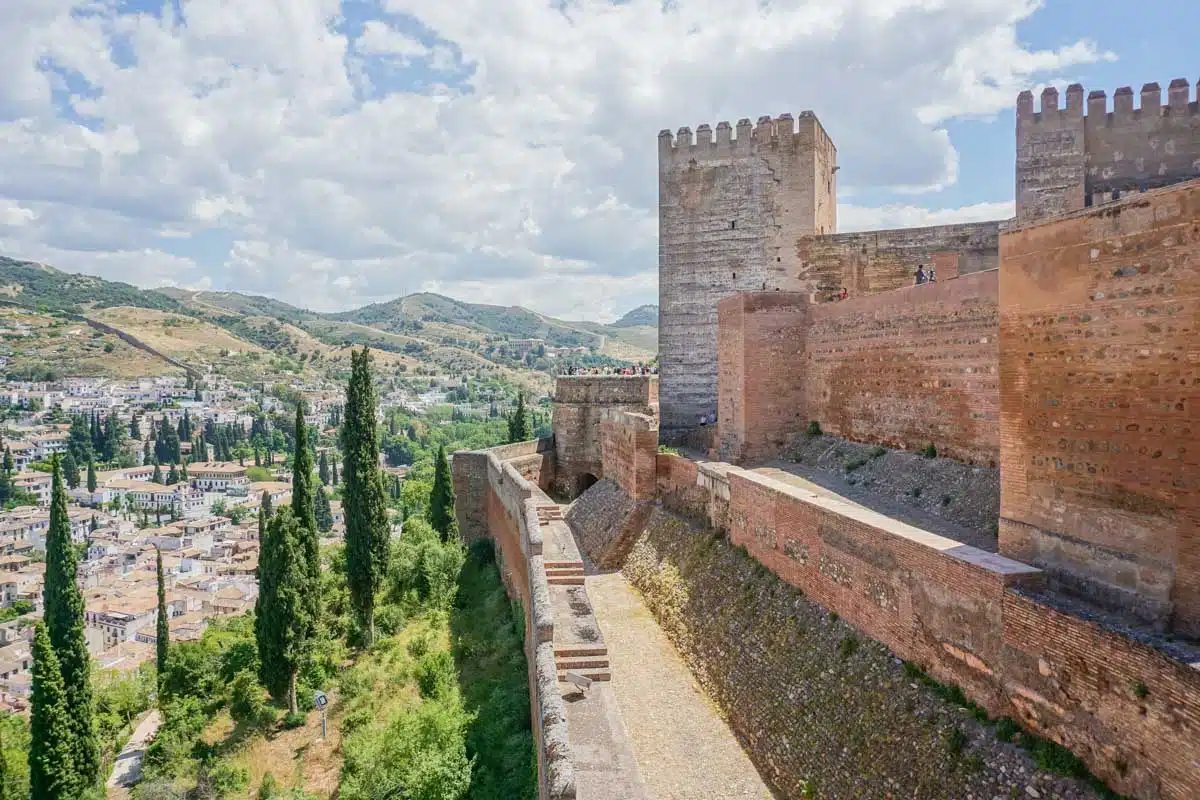 This Alhambra complex in Granada is made up of not just one palace but a total of six palaces and two tower palaces, which are set against a beautiful mountain backdrop. Not only is it a beautiful place to explore, but the area is seeped in Arab and Spanish history. 
The area was originally built upon in 1238 by Muhammad I Ibn al-Ahmar, the first Nasrid emir, though many other Spanish leaders have added to the fortress throughout history – including the infamous joint rulers Ferdinand II and Isabella I.
Head to the museum and enjoy the stunning scenery, which includes verdant greenery and cosy enclaves. The facility is open from 8:30am to 8:00pm and general admission tickets are sold for around £12.
Aqueduct of Segovia
The aqueduct in Segovia is a total of 15 kilometres long and gets its water from the Revenga Reservoir. It's a fascinating site to see and is divided into three parts, the last of which ends beneath the streets of the historical quarter in Segovia. It is a popular day trip from Madrid.
There is no charge to view it and it is naturally open 24/7.
Burgos Cathedral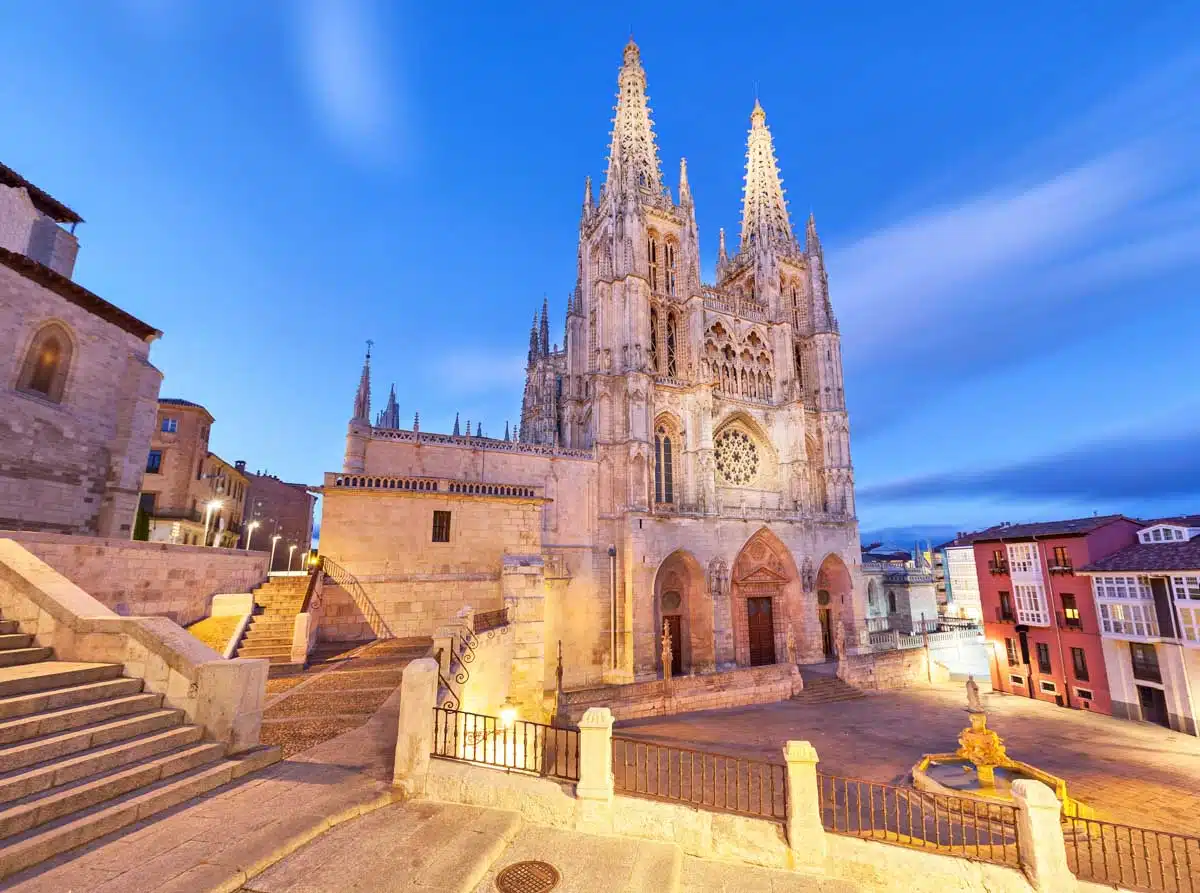 Located in the historic centre of Burgos and open most days from 8:30am to 12pm and again from 6:30pm to 8:00pm, this is a magnificent Catholic church filled with chapels, gates, cloisters, and chapter houses.
A shining example of Spanish Gothic architecture, the dreamy spires alone are worth a visit. Though, interestingly enough, it's the only UNESCO World Heritage Site that's independent and isn't associated with a nearby town.
Mezquita Cordoba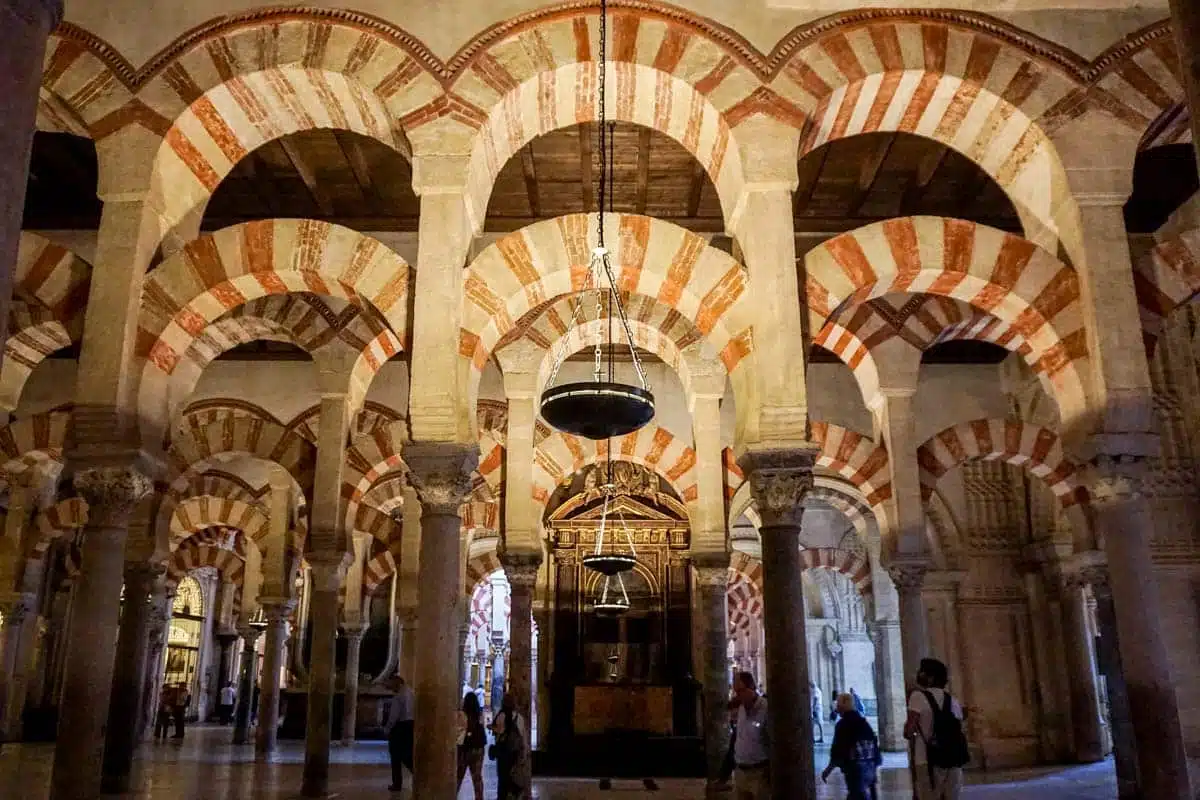 With plenty of areas to marvel at, including not only the mosque itself but also the bell tower, the Soul of Cordoba tour, and the Route of the Fernandina Churches tour, the Mezquita in Cordoba is an exquisite mosque that people of all faiths can enjoy.
The regal staircases, chandeliers, and columns are nothing short of stunning, and it costs just £9.35 for a general admission ticket.
Prado Madrid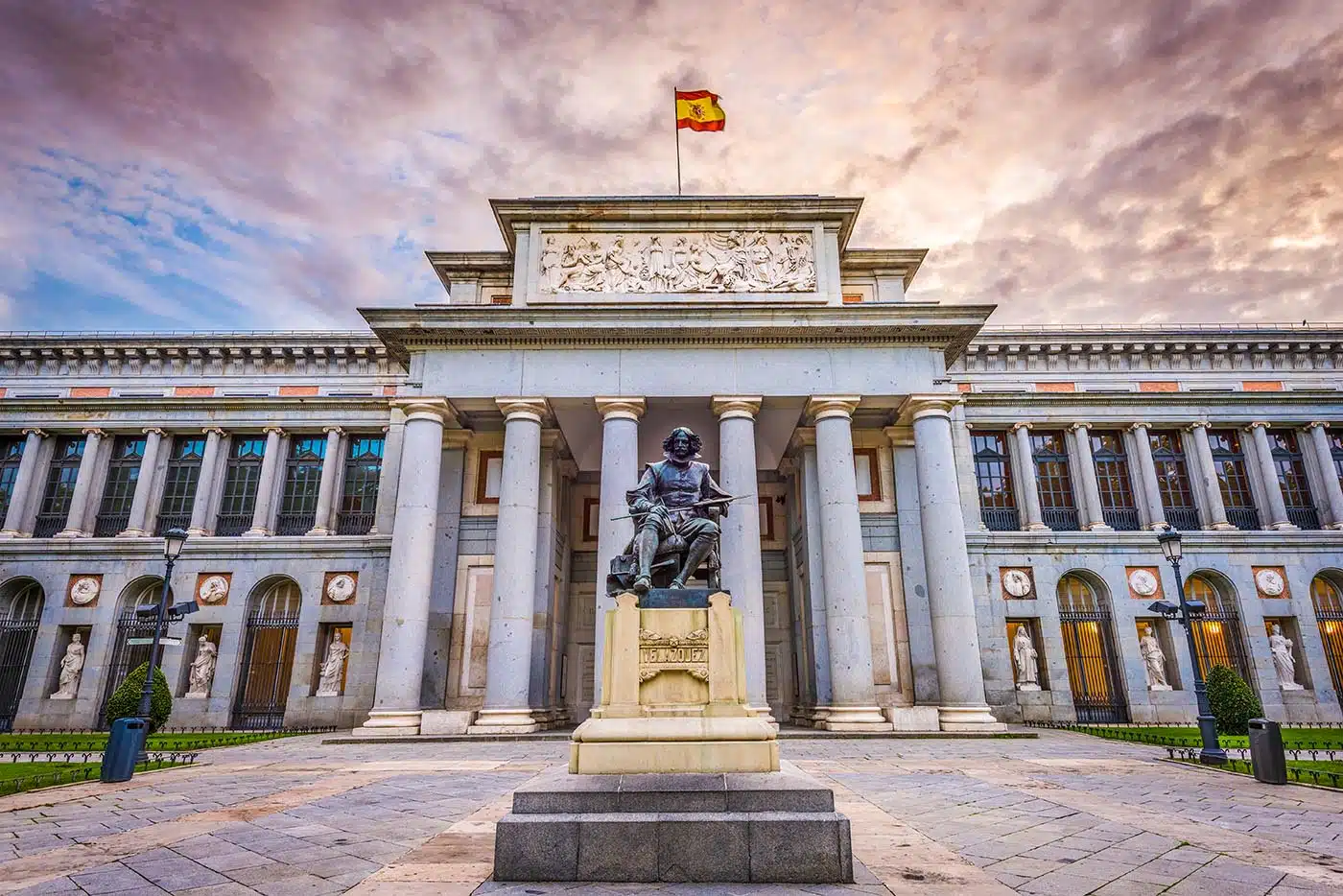 Madrid's Prado Museum is Spain's top art museum, often referred to as a museum of painters (rather than paintings).
This heavy focus on classic and contemporary artists means that there are always numerous exhibitions to enjoy – some of the current ones include Murillo's The Prodigal Son, Forty Years of Friendship, and One-hundred Years of Images, which includes hundreds of photographs commemorating the history of this amazing facility.
It's open from 10am to 8pm on most days and you can get a general admission ticket for around £12.75.
Bodega Ysios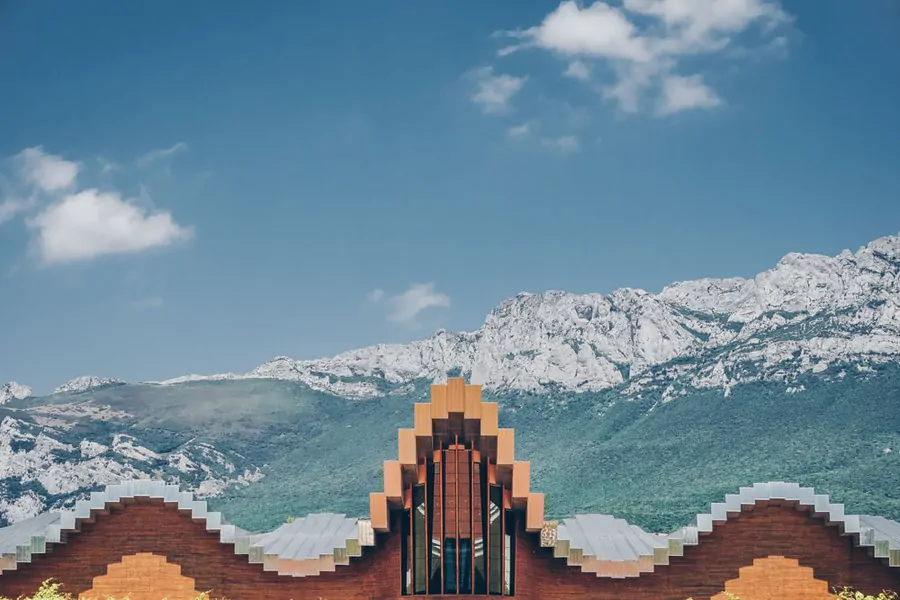 Nestled in the hills of Sierra Cantabria, Bodega Ysios is a beautiful winery – and among the most famous in Spain – that offers everything from wine-tasting events to private tours of the facility.
Sip Rioja as you're surrounded by stunning scenery, or get up close and personal with the winemakers on a solo tour. Whether you just enjoy the occasional glass or are a full-blown vino queen, heading to a Spanish vineyard is a must.
Prices start at around £21 and are therefore very reasonable, but this is more than just your run-of-the-mill winery. It is a boutique winery that is open from 10am to 5pm daily.
Merida Roman Ruins
Spain is home to a staggering number of Roman ruins, but the ruins in Merida are among the best and include the excavated remains of a theatre that was once used for gladiator contests. Nearby ruins include aqueducts, amphitheatres, and even places where circuses were once held.
Some claim that it takes two full days to enjoy these extraordinary sites (though we think one is reasonable), and you'll likely be amazed at the great overall condition most of the ruins are in.
Ciudad de las Artes y las Ciencias, Valencia
Also known as the City of Arts and Sciences, the Valencia science complex is open 365 days a year and opens daily at 10am. Step away from historic ruins and enter into the futuristic works of scientists and artists alike.
Expect live performances, an IMAX theatre, an aquarium, and a beautiful landscaped park area. General admission tickets cost around £7.
Costa de la Luz
Costa de la Luz, or Coast of Light, is located on the western side of the Andalucia coastline that faces the Atlantic. The beach is nothing short of extraordinary with its crystal-clear turquoise water and hidden coves.
The coast sits amongst a backdrop made out of sand dunes and pine trees, and you can rent nearby inns if you wish to stay overnight.
Museo Picasso, Málaga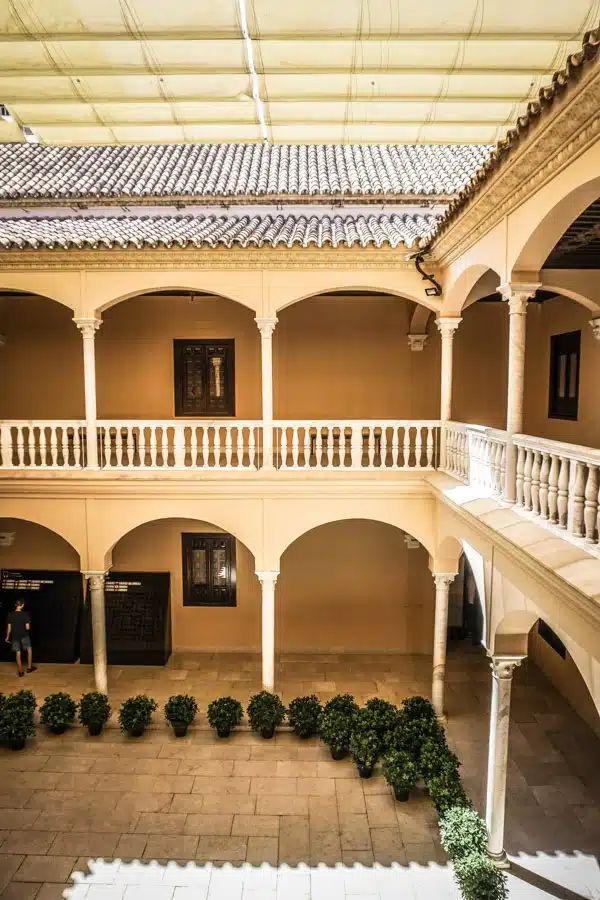 As the name suggests, Museu Picasso is completely devoted to all things Picasso. The Spaniard is widely renowned as one of the best artists the world has ever seen, pioneering the movements of cubism and surrealism, among many others.
The museum is open most days from 11am to 6pm and offers tons of artwork, educational programmes, concerts, and it even has a bookstore in case you'd like to shop after taking a tour of the place.
Tickets cost roughly £10.
Alcazaba, Málaga
This huge fortress is one site you'll want to see when you visit this area of southern Spain. Overlooking the ocean, the luscious site was built by the Hammudid dynasty in the early 11th century – to date it is the best-preserved alcazaba in the whole of Spain.
We highly recommend taking a tour of the interesting history and architecture of the Alcazaba.
Camp Nou, Barcelona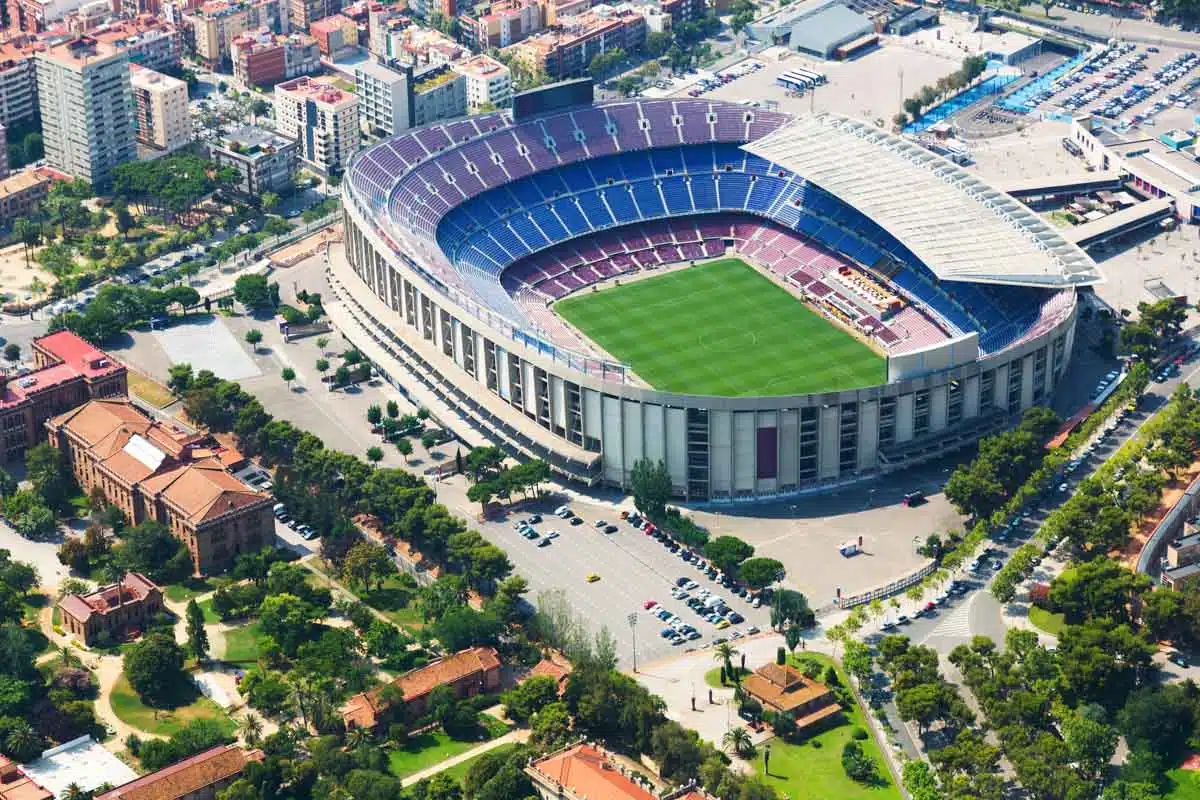 Translated to mean "New Ground," Camp Nou is a premier sports stadium that is home to numerous teams in the area, including football, basketball, baseball, and lots of women's sports.
It was completed in 1957 and replaced a smaller stadium – this one, in fact, has a capacity of more than 99,000 people. It costs £22 and up to enter, and you can even snag yourself a patch of turf (touched by the likes of Messi, no doubt) as a souvenir.
Casa Milà, Barcelona
Much like with Park Guell, Gaudi left a number of interesting architectural feats dotted across Barcelona – and Casa Milà is among the most popular.
Gaudi's buildings are architectural wonders and you won't be able to stop looking at them – some look like people while others have magnificent sloping staircases and are fitted with unusual shaped windows.
Bone-white materials and skullish features make Gaudi's work instantly recognisable, you can snap a shot from the outside of Casa Milà or head inside to discover more about the architect for £23.
Font Màgica de Montjuïc, Barcelona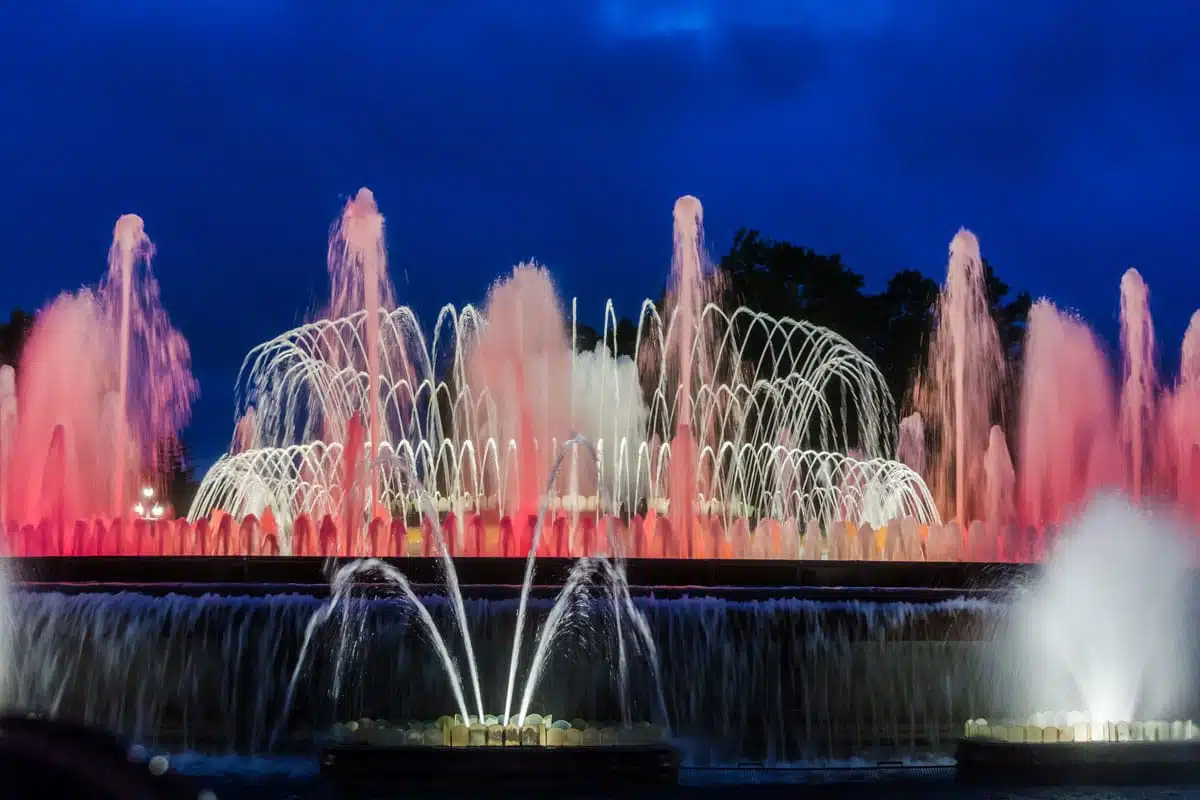 Translated to mean Magic Fountain, this outdoor fountain puts on a real show. It actually holds 2600 litres of water and has been in it's idyllic location since 1929.
Colour, light, motion, and song come together to create an unforgettable choreographed routine throughout the day. Head there early to get a good spot – we love sitting on the steps to the left of the fountain.
La Rambla, Barcelona
Potentially one of the most famous streets in the entirety of Spain (and certainly in Barcelona), La Rambla connects the Placa de Catalunya to the Christopher Columbus monument at Port Vell.
It's roughly 1.2 kilometres long and is a beautiful tree-lined street that is both fascinating to explore and full of photo spots (and a mix of high end and high street shops).
Be warned: it can get very busy, but there's no better place to experience the vibrant Spanish culture.
Casa Batlló, Barcelona
Another stunning building created by Gaudi, this architectural masterpiece combines abstract shapes, unique designs, and lots of colours to create a unique house that catches the eye.
Bursting with 2000 square metres of space on the property, it's even been designated a UNESCO World Heritage Site. You'll spot the hordes of tourists snapping a photo as you wander along the street below.
It's open every day from 9am to 8pm and tickets for the museum start at around £30, though snapping photos from the outside is gratis.
Museo Nacional Centro de Arte Reina Sofía, Madrid
Eclectic is this art gallery's middle name. Home to a collection like no other: oil paintings, photography, film series, and a range of other mediums are on display.
Open daily from 10am to 8pm with shorter hours on Sundays, the gallery features artists such as photographer Michael Schmidt and artist Vivian Suter.
Catedral de Santiago de Compostela, Santiago de Compostela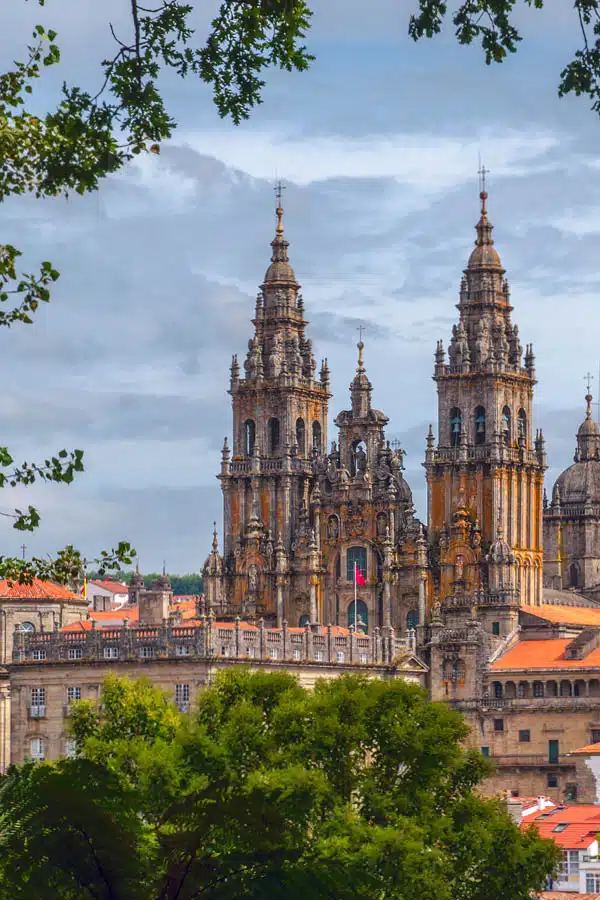 From artwork to statues and even decorative artefacts, this gorgeous Santiago cathedral is an amalgamation of Roman, Gothic, and Baroque architecture.
The UNESCO World Heritage Site is thought to be the burial place for St. James the Great, an apostle of Jesus Christ, and is one of only three remaining churches to be built over an apostle's tomb. Because of this, many tourists far and wide make a pilgrimage to this Cathedral, which seats a total of 1200 people.
Plaza de Espana, Seville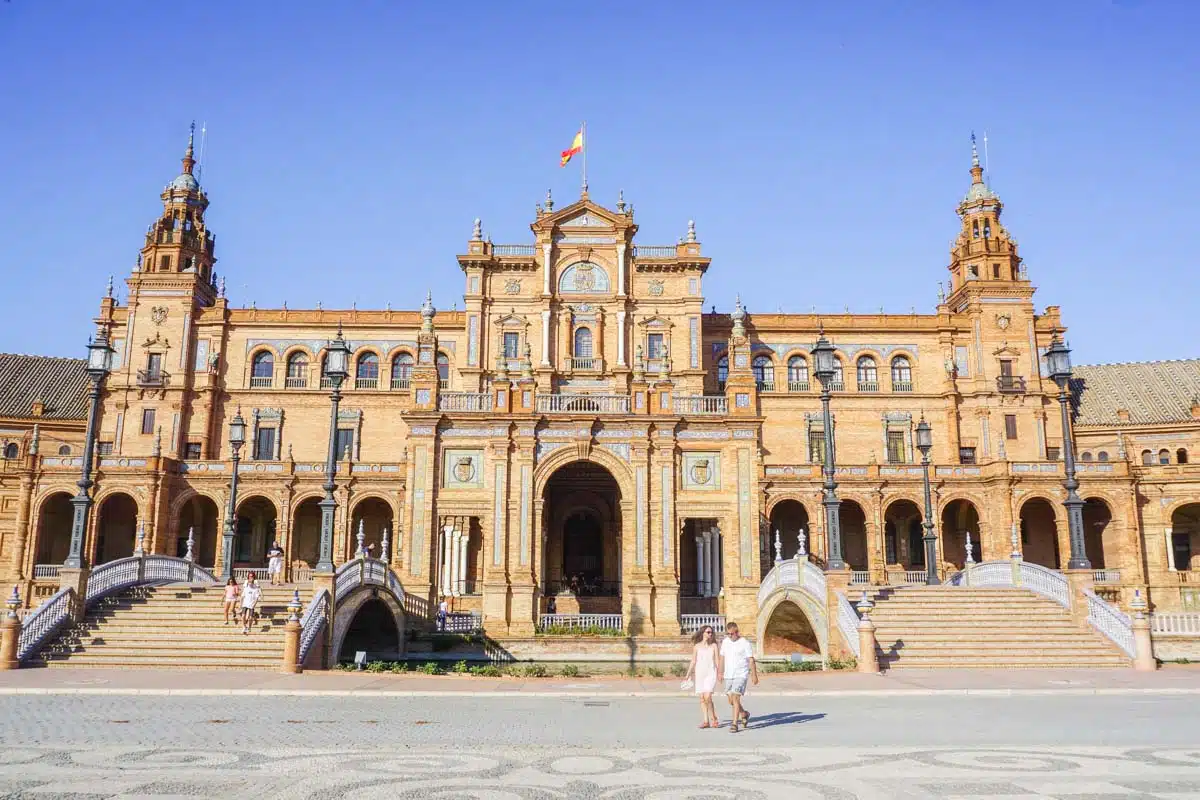 One thing's for sure: you've never seen a town square like the Plaza de Espana in Seville.
It was originally built for the Spanish-American Exhibition of 1929 and consists of a semi-circular lake, tiled benches that symbolise the 49 provinces of Spain, a coffered ceiling, and brick structures, to name a few of the standout features.
Bring your camera and get your pose on. The plaza is open daily for visitors from 8am to 10pm.
Muralla de Avila, Avila
Muralla de Avilla is a curious but beautiful structure. Looking somewhat like a city within a city, a whole host of walls enclose around the outside of an irregular area.
What began life as a defensive wall with strict purpose was soon rebuilt with aesthetics in mind – from artistic and ornately decorated brick to 3D walls complete with gates and turret-like structures.
Muralla de Avila is open daily from 10am to 3pm and from 5pm to 11pm.
El Escorial, Toledo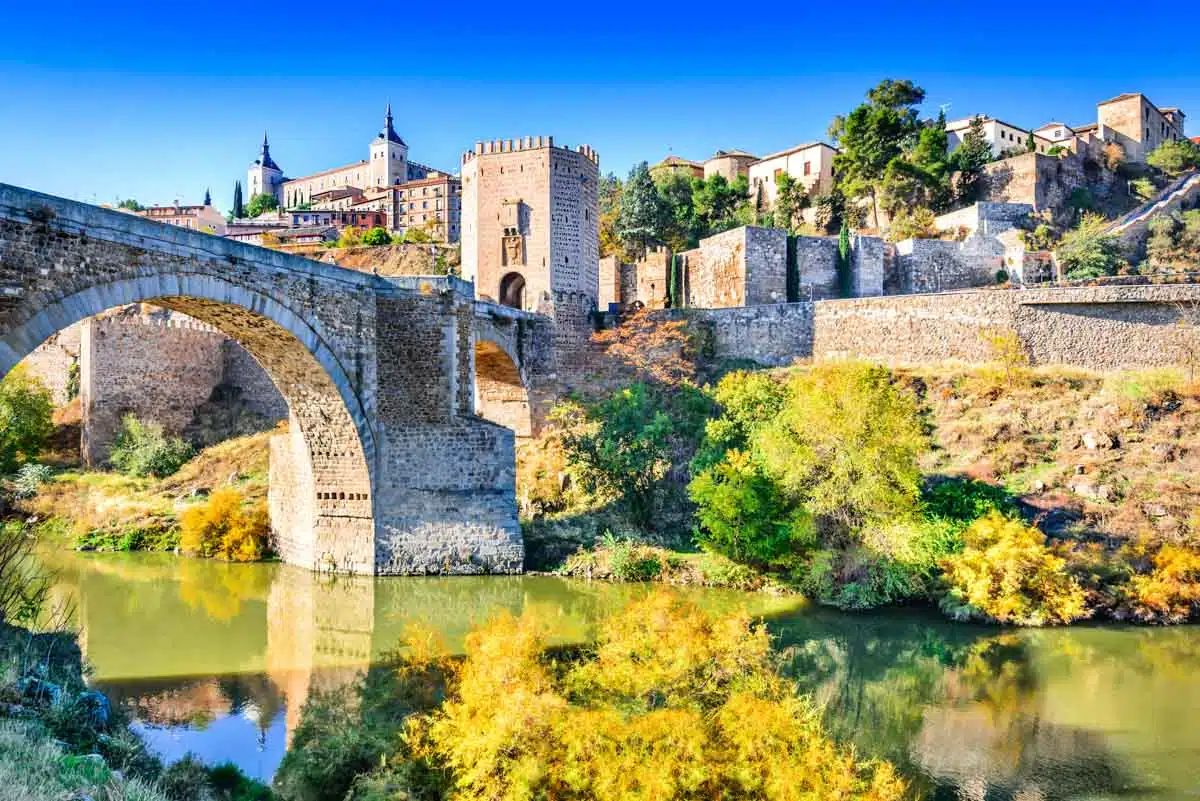 Designed by the Spanish architect Toledo, the El Escorial is a magnificent residence for the King of Spain located near Madrid. King Phillip II ordered for this fortress to be built between 1563 and 1584 – it is known to be the largest Renaissance building in the world and is just one of the many Spanish Royal sites still in use today.
The site consists of two main buildings: the Monastery and the hunting lodge. Though, there is also a palace, library, school, hospital, and museum, among plenty of other impressive buildings.
The library is particularly famous, featuring stunning painted ceilings and marvellous gilded accents.
Atocha Railway Station, Madrid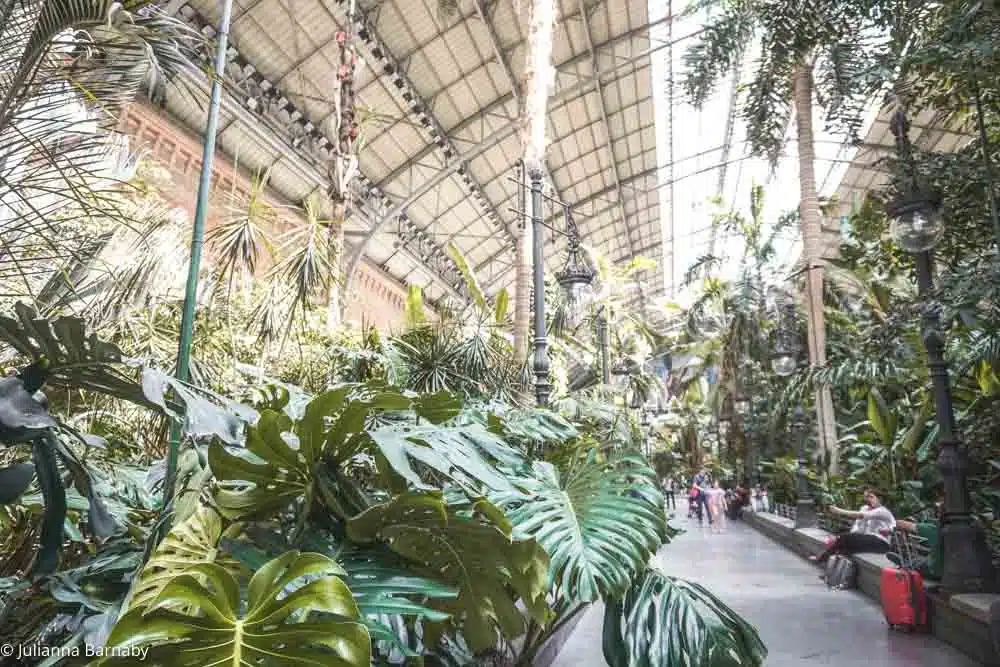 Despite terrorists damaging a number of the trains coming into the station in March of 2004, Atocha Railway Station is still the largest (and prettiest) in the capital. The glass and iron architecture that makes up the building makes it worth a visit alone.
It also houses a botanical garden spanning 2000 square metres, and the workers even pump moist air into the centre of the station to keep the palms, ferns, and banana trees thriving.
Practical and beautiful, we like.
Altamira Caves, Cantabria
Located just 2 kilometres from Santillana del Mar, these 14,000-year-old cave paintings of animals give you a glimpse into Spain's palaeolithic past.
These fascinating caves have been awarded UNESCO status and the artwork on the walls depict prehistoric scenes of deer, bison, wild boar, and more.
Their visiting hours vary by season but tickets cost around £2.50.
Roman Walls (Lugo)
Despite the fact that Lugo's Roman walls were built in the 3rd century to protect the town from Germanic attackers, they're still in pretty decent shape today. You know, considering the wall's sole purpose was to take a battering.
Stretching across 2 kilometres around the town, there are 10 gates in total as well as 49 original towers still standing proudly. Visiting in the day is ideal for transport links, though exploring the area in the evening has a fun, eerie feel.
Roman Remains of Tarragona
Of all of the Roman remains in the entirety of Spain, the remains inside this UNESCO World Heritage City in Costa Daurada are the most intact. In fact, the area was widely considered as the Rome of Spain, and was home to the oldest Roman settlement in the Iberian region.
Once a thriving city in Roman times, the site today consists of 13 ruins – including a 2nd century CE amphitheatre (famed for holding Gladiator battles and public executions), a Roman forum, and Roman walls.
Tower of Hercules, La Coruna
For more than 1900 years, the Tower of Hercules has been a beacon on the north-western Spanish coastline, attracting the attention of anyone who is in the general vicinity.
It was believed to have been first built as an offering to Mars, the Roman god of war, and is an exact replica of the Pharos of Alexandria. Though, plenty of mystery surrounding the lighthouse remains.
It's open from 10am to 9pm. Rumour has it you can even spot Ireland from the tower, though you'll have to visit on a clear day to find out for yourself….
Tibidabo Cathedral
The complexity of this cathedral is demonstrated by the fact that it took two generations of architects to complete it.
The cathedral sits on Tibidabo Hill overlooking Barcelona and consists of gorgeous stonework, eye-catching stain-glass windows, a crypt, and some platforms that you can use to get some pretty stunning views of the city.
Monuments of Oviedo and the Kingdom of the Asturias
If you love to nerd out over architecture (we are guilty), you'll love this UNESCO World Heritage gem in the northern Spanish town of Oviedo.
Dating back to the 9th century, these monuments are six pre-Romanesque structures – they're nothing short of spectacular and represent a time when Christianity ruled over the Iberian Peninsula. In near-perfect condition, may we add.
Get your camera ready before you go.
Antequera, Andalusia
With its megalithic tombs that date back to the Bronze and Neolithic Ages, Antequera is home to some of the best-preserved dolmens in all of Europe.
While you're there, look for the natural monuments known as El Torcal and Lover's Rock: two of the best natural landmarks in the country.
Torre de Cerredo (Picos de Europa)
Located to the west of Bilbao, the Torre de Cerredo mountain is the highest peak in Picos de Europa, also known as the Peaks of Europe. It stands at an impressive 2650 metres and is part of the mountain range on the north coast of Spain.
It's a fairly difficult climb to the summit, though even the most modest of climbers should be A-ok with the help of a friendly guide. Limestone peaks and plunging gorges make this one location that you need to have on your Spain bucket list.
Monte Perdido (Pyrenees)
At a majestic height of 3355 metres, Monte Perdido is the third-highest mountain in the Pyrenees range, and even though it straddles both Spain and France, Spain has the deepest and largest canyons.
Even if you don't fancy hiking all the way up to the top (we don't blame you), the surrounding National Park offers stunning, undisturbed views of the region. The mountain summit is also found on the Spanish side.
Palacio Real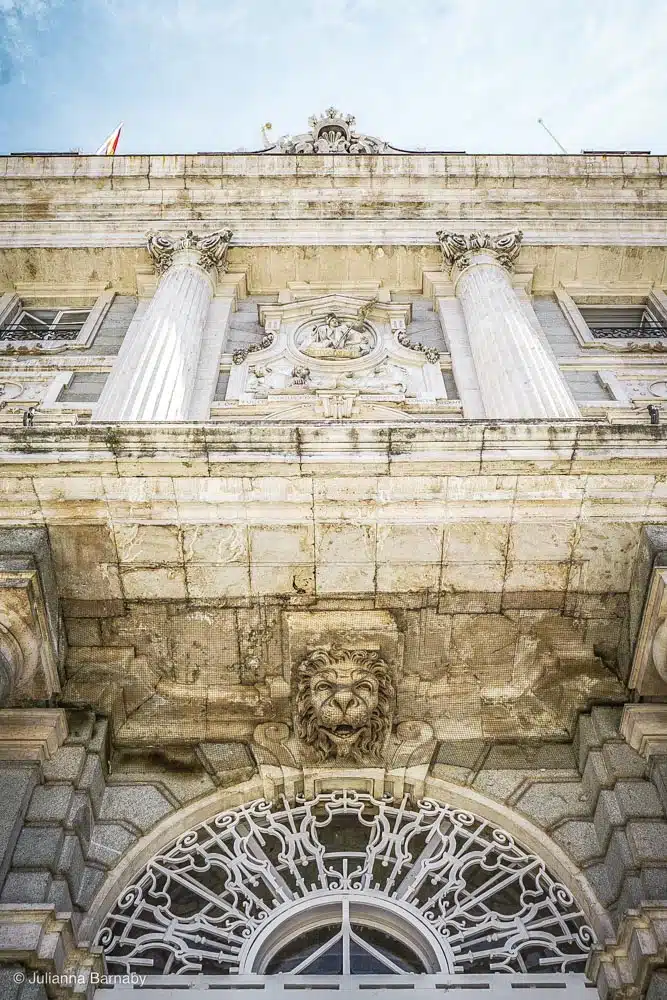 As one of the most famous palaces in Spain, this palace is the official residence of the Spanish Royal Family, although the building is only really used for state ceremonies today.
Construction of this massive Madrid palace began in the 9th century, though it has since gone through a hefty amount of renovation. This is an Italian baroque-style building boasting famous Spanish antiquities and impressive suits of armour part of the attractions.
Visitors can wander through a set route which, thanks to having over 2800 rooms, changes regularly. It's open from 10am to 6pm (or 4pm, depending on the season), and the tickets are around £10.
Real Madrid Santiago Bernabeu Stadium
Despite what you would believe, the Bernabeu Stadium on the outskirts of Madrid isn't just for sporting events such as football and basketball. You can also go there to enjoy concerts, lectures, conventions and so much more.
Tours of the facility itself start at around £10, and the stadium seats more than 81,000 people, so its sheer size is impressive.
Flamenco Dancing in Madrid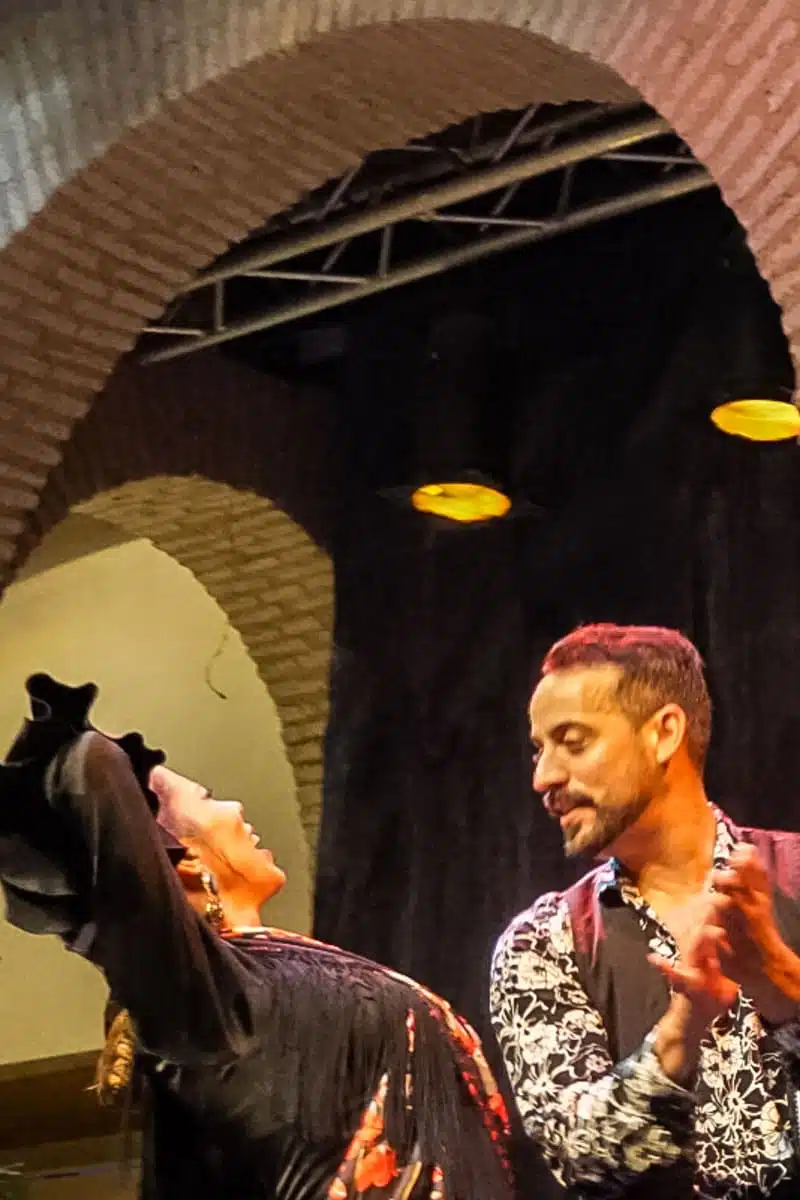 The Flamenco dance is one of the cultural landmarks that people look forward to most when they visit Spain. The singing, dancing, and guitar performance make up the three artistic elements of this dance, and you can enjoy it in all it's passionate glory in numerous places all across the country.
Corral de la Morería is one of the more famous spots to catch Flamenco dancing in Madrid – the list of those who have previously attended spans A-list celebrities and US Presidents.
Tapas Bars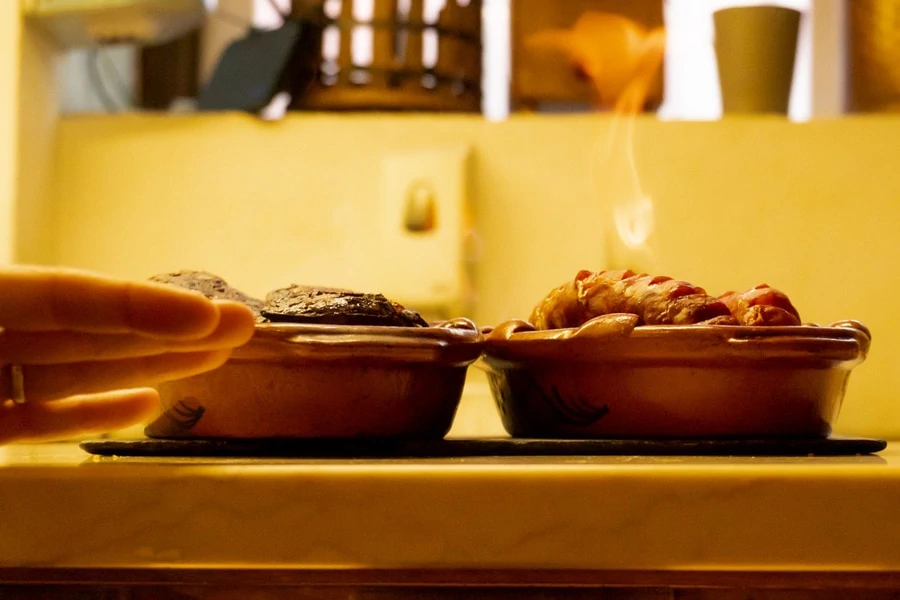 Tapas bars are popular all throughout Spain, so it's easy to nibble your way through the country and enjoy foods such as cured meats, albondigas (meatballs), bacalao (cod), chorizo, and our favourite, spicy patatas bravas.
If you love to eat, find a tapas bar and go crazy!
Palau de la Música Catalana, Barcelona
Barcelona's Palau de la Música Catalana is a gem of a concert hall. Seating over 2100 people, it's worth taking a tour of the place (even if you don't fancy attending a concert here).
Not only is the inside of the hall beautiful, with stained glass and gilded accents adorning the walls, the venue is in the style of Catalan Art Nouveau and is the only concert hall in this style to be awarded UNESCO status.
The prices and hours change depending on what you go there to see, but one thing is for sure: you won't leave disappointed.
Parc de la Ciutadella, Barcelona
Nestled between the Barcelona Zoo and the Arc de Triomf, this amazing park has tons of open green space to explore.
The park was created in the late 1800s, and still acts as a verdant haven tucked away in the busy city centre. Relax with a book on the grass or take a wander past waterfalls, a fascinating museum, a boating lake, magnificent sculptures, and lots of pathways to walk or jog on.
Siam Park, Tenerife, Canary Islands
If exploring historical sites is less your thing, but thrill seeking sounds a lot more fun, Siam Park in Tenerife needs to be added to your bucket list. ASAP.
This 46-acre park consists of 20+ rides and attractions, including an aquarium and a water park that has been named one of the best in the world. Opt to casually float down the lazy river or descend the Tower of Power in a rush of adrenaline – either way, you're in for a treat.
It's open daily from 10am to 6pm and costs £22+ to enter.
Tips for Visiting Spain's Landmarks
If you're travelling to Spain for the first time and just want to see the major sites, Madrid and Barcelona are your go-to's. If you're looking to delve a bit deeper and are keen to see the major architectural sites, you'll want to either head north to the area surrounding Bilbao or south towards Seville. Or, push the boat out and cover both – flights between the two are relatively cheap and take around an hour.
Travelling around Spain via public transport is relatively easy and budget friendly – i.e. trains between Barcelona and Madrid are less than 3 hours long. However, if you're looking to go off the beaten track or head to an island, flying and/or renting a car might be your best bet.
Spain Landmarks: Map
Looking For More Spain Guides?